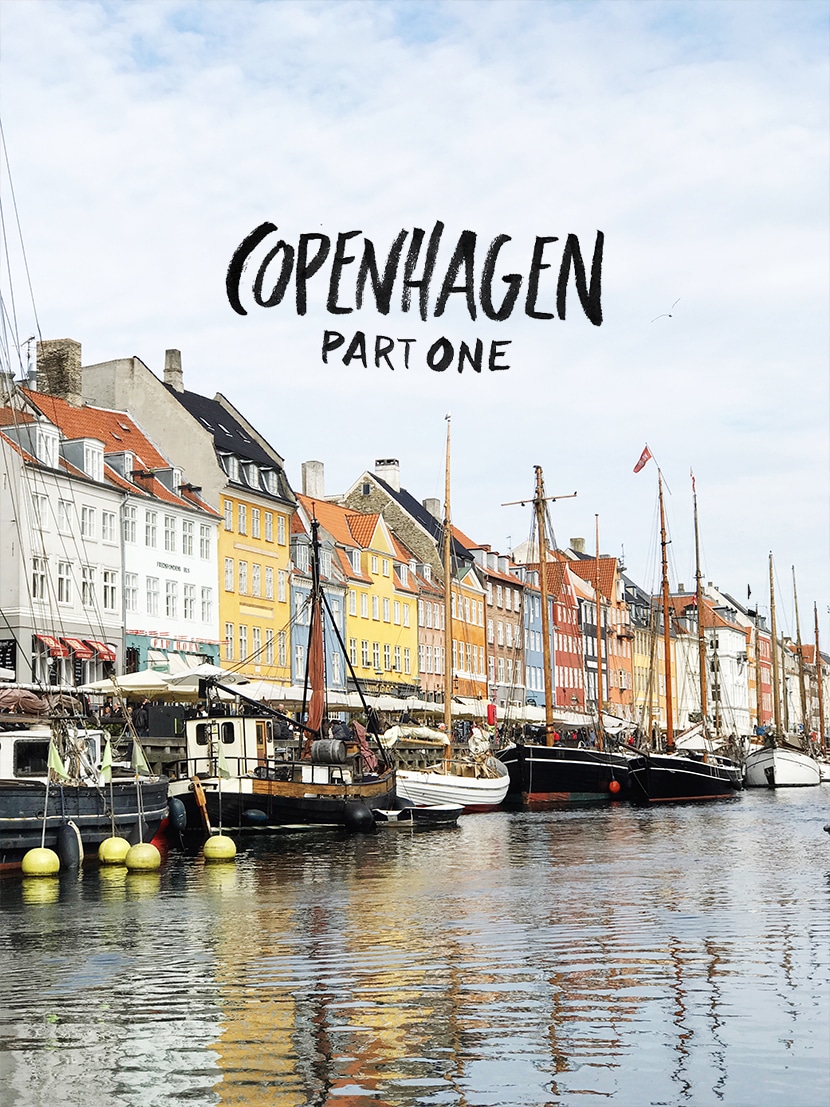 I am finally getting around to gathering up all the images from our trip so I can share about Denmark with you. In short, this trip was amazing. I had pretty low expectations, in all honesty, because of traveling with a toddler. In many ways, I was concerned for what this trip with a one-year-old would be like. After months of working so hard to find a rhythm and schedule for our lives and family that allowed everyone to feel calm, rested, and cared for I hated the idea of shaking things up. I was a bundle of nerves the closer we got to taking off, but nevertheless, things went just as they were supposed to. Along the way, I learned so much about myself as a mother and was extremely inspired by the culture of Denmark.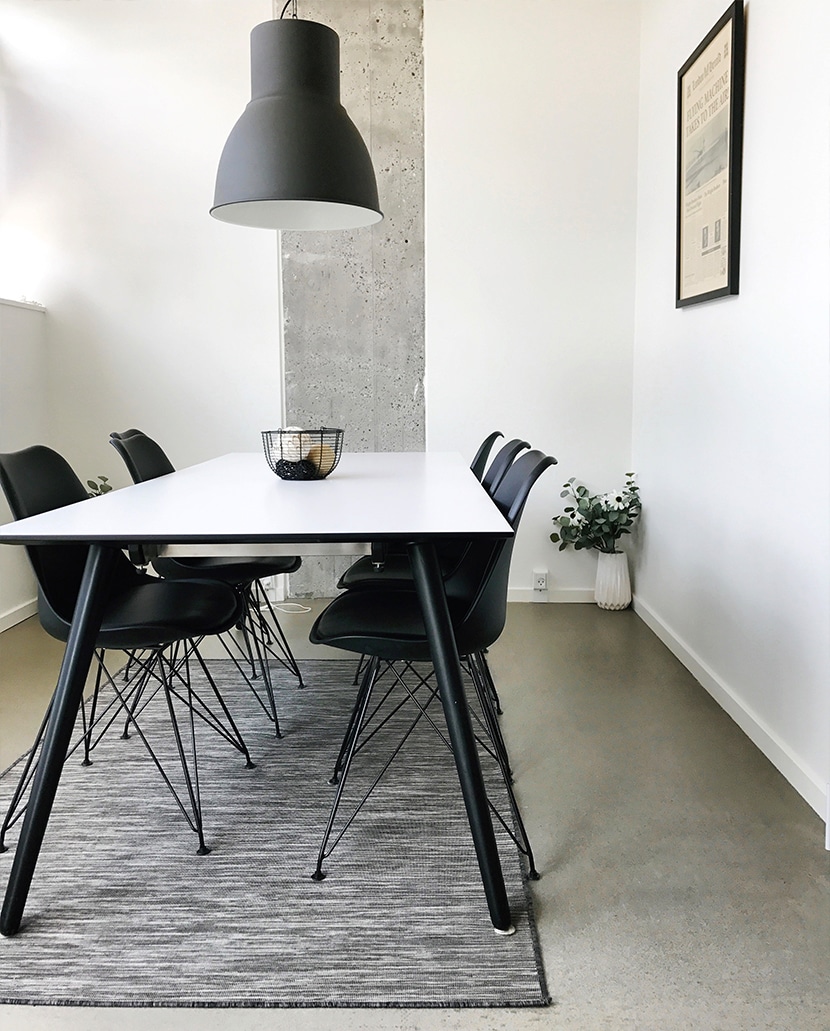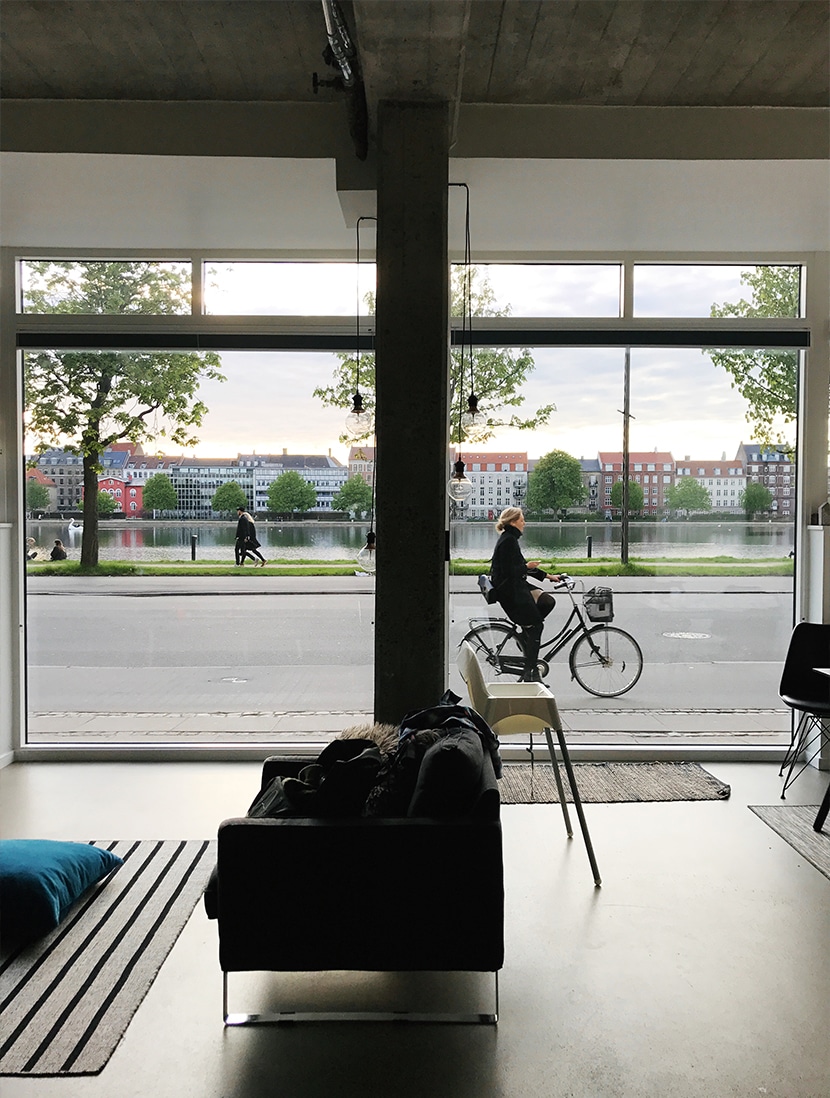 I wrote some here about our actual experience with sleep and so on while traveling if you want to hear about that. I wouldn't say it was a dream by any means. In fact, many nights I probably got less than 5 hours of sleep, but we rolled with it and embraced it instead of fighting it. There are tons of thoughts and tips so if you are thinking of taking an international trip, I would suggest you read this post for all my tips.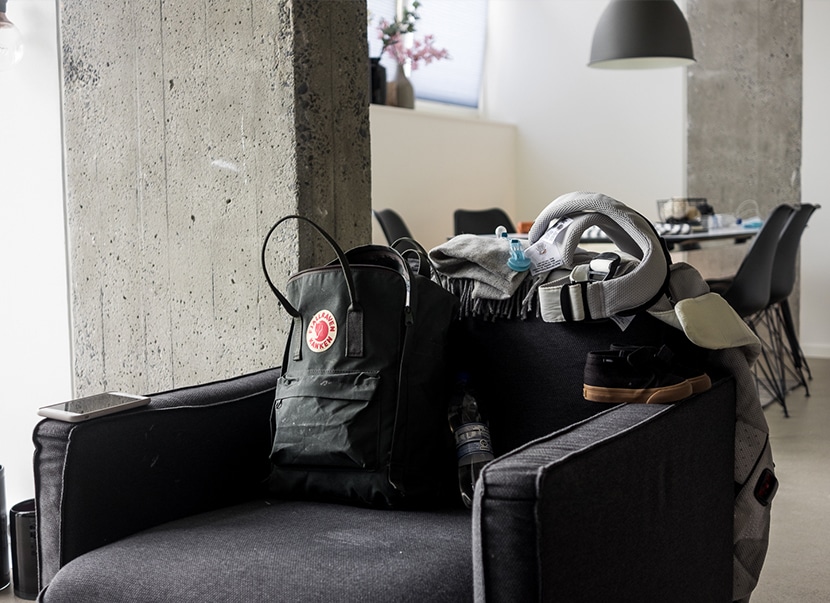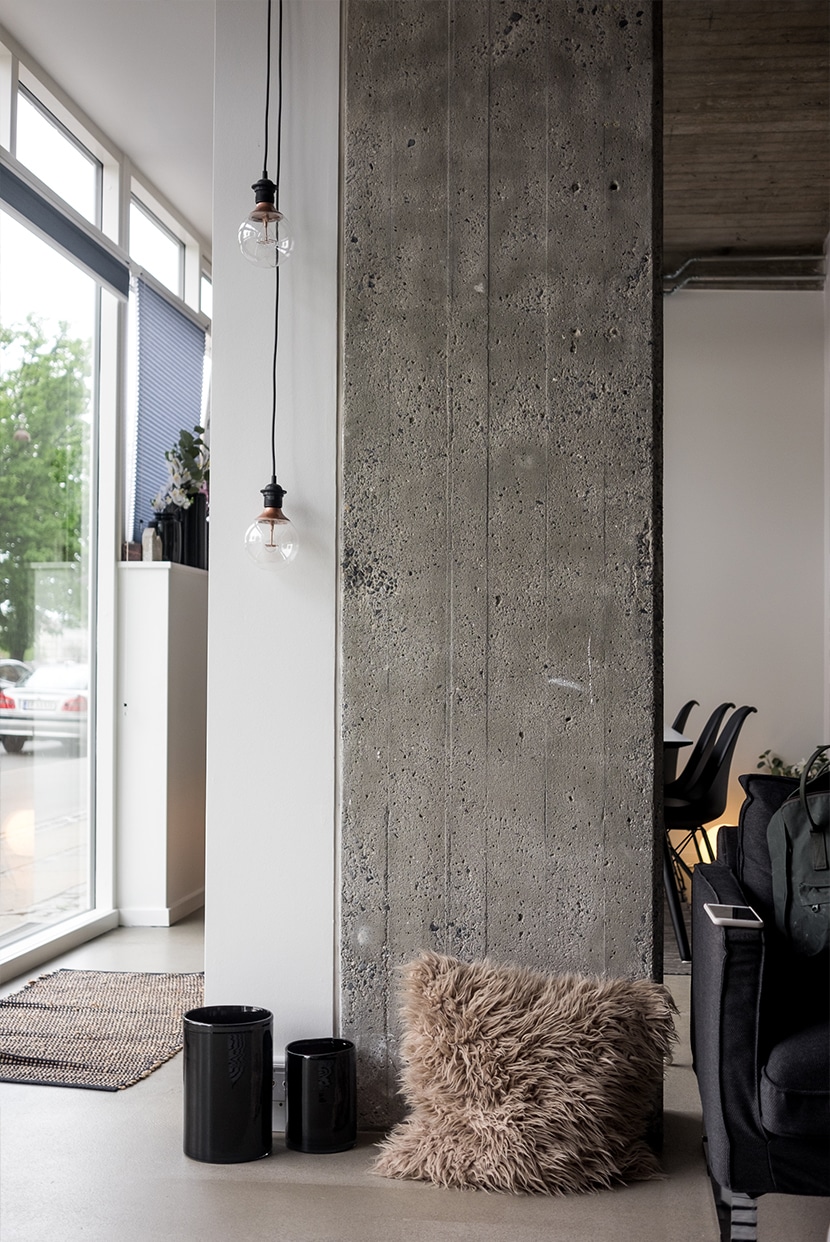 When we landed in Copenhagen our first day it was about 11 AM their time so we headed to our apartment, got settled, we all took naps, and we tried to get some semblance of rest after an overnight flight. It was a relaxing and chill day so we stuck close to our apartment and got lunch at the Torvehallerne Food Market. I highly suggest visiting here especially if you are in the area. Our apartment was about two blocks from it so it was very convenient. They have everything from coffee to premade meals to every type of food you can imagine. Not to mention the actual market is amazing and beautiful. It was the perfect place to begin to get a taste of what Copenhagen had to offer as well as the culture we had just entered.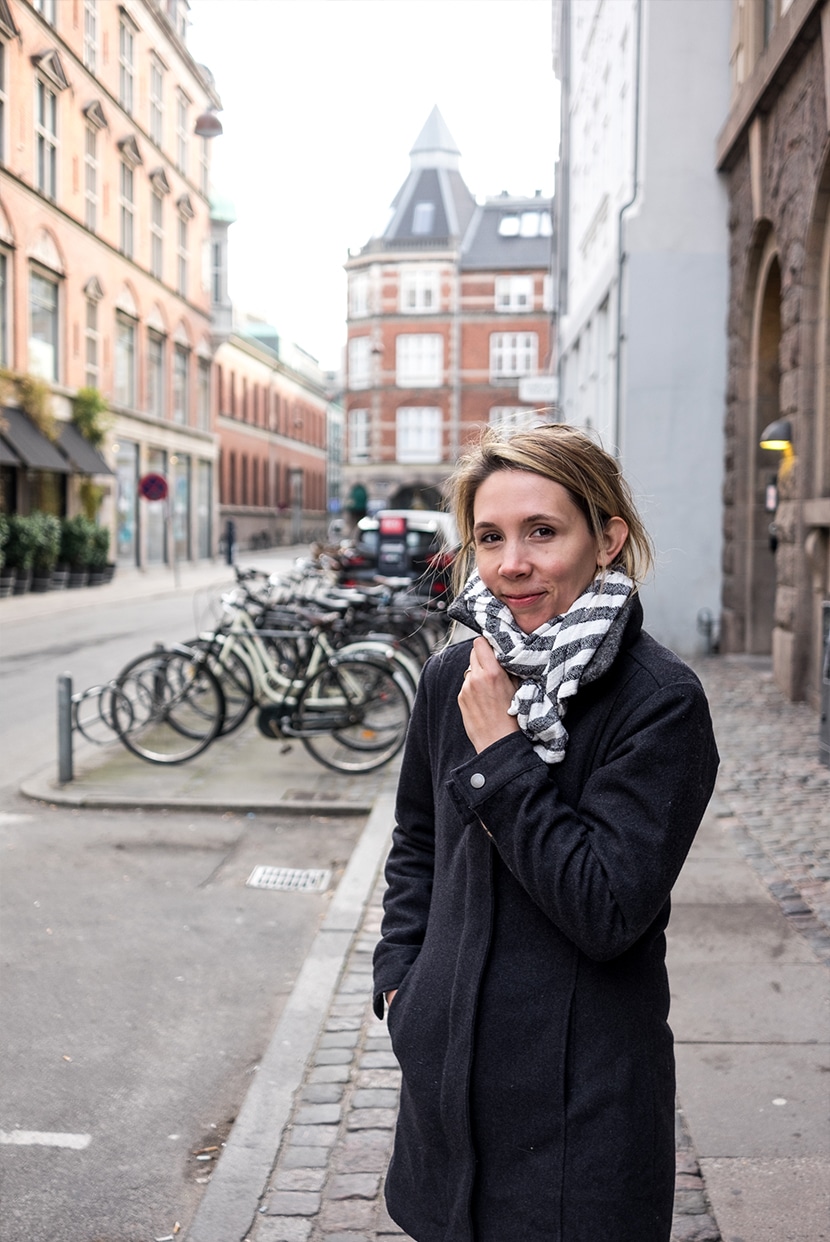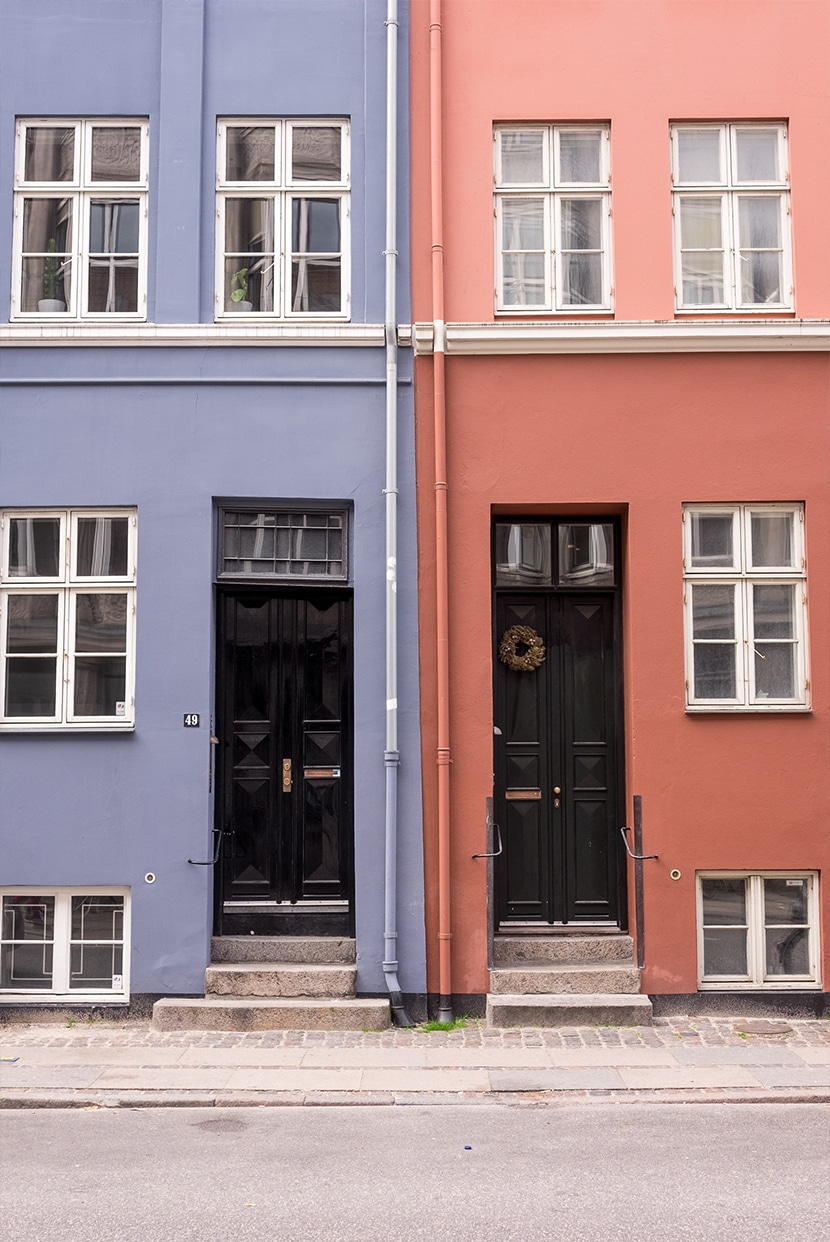 The rest of our first day consisted of getting groceries at Irma and settling into our place that overlooked one of the lakes in the city that most everyone loves to walk and enjoy. It was wonderful to watch the sunset each evening at our apartment after we had gotten Hayes to bed. We felt like we were still experiencing Copenhagen even if we were relaxing in our apartment making dinner. I couldn't recommend our Airbnb enough! It made our trip! Plus the location cannot be beat.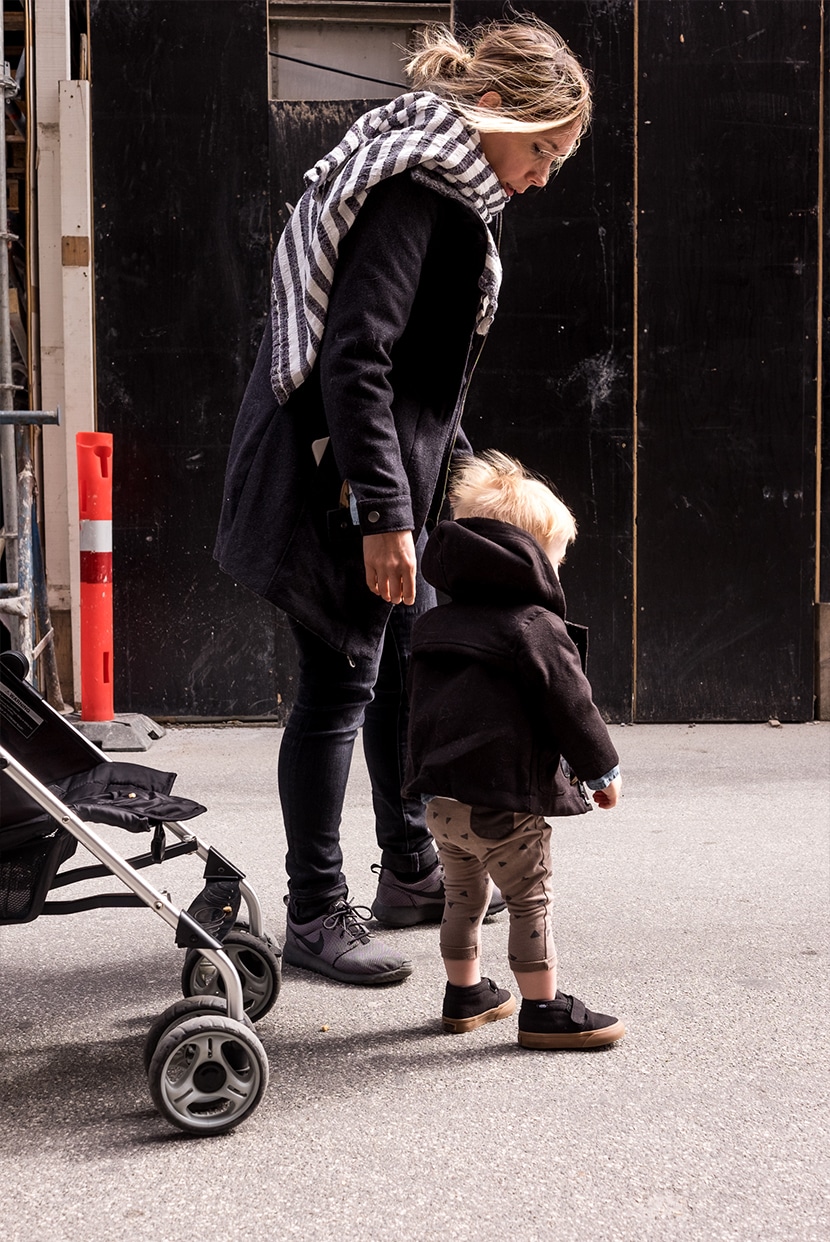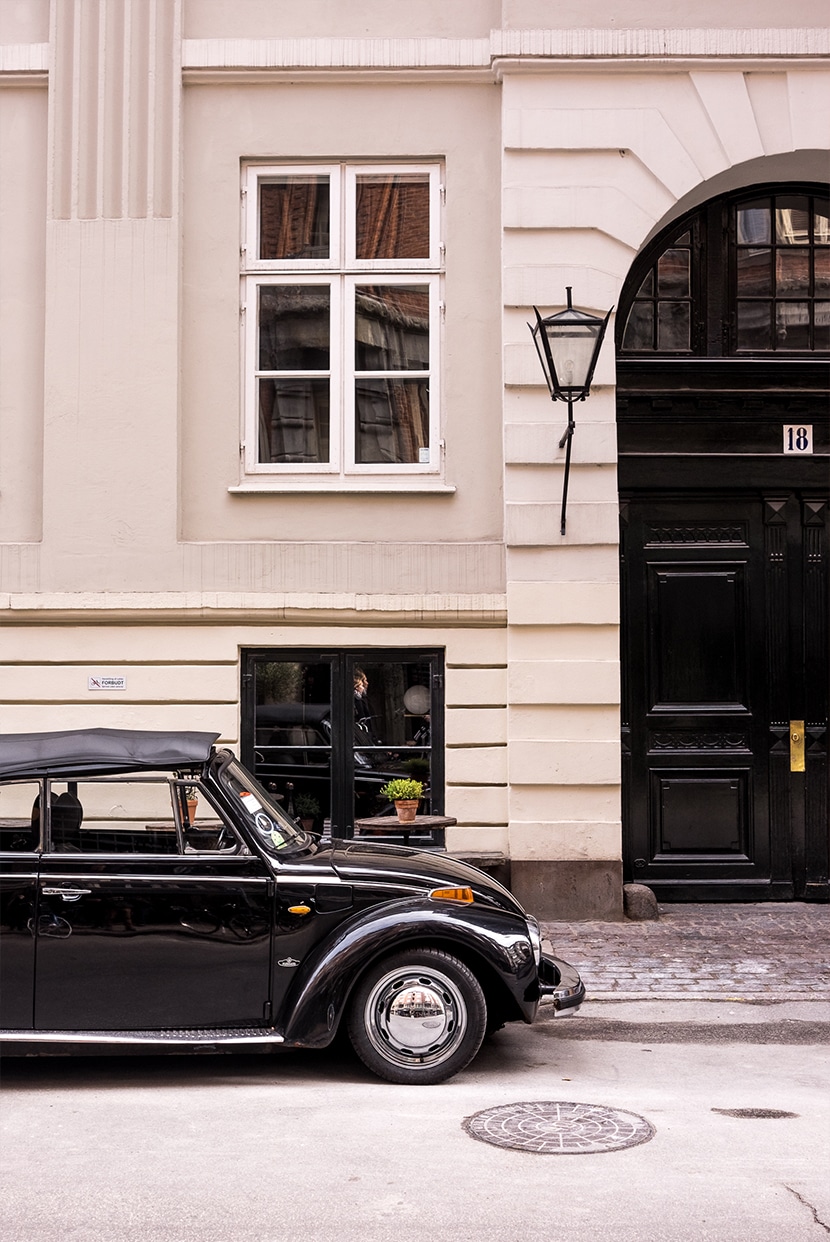 The next day we decided our one big outing would be to get lunch and visit Nyhavn and do a boat tour. We had decided one major outing a day is what we would do in order to keep Hayes content and well rested as he worked through jet lag. We had been told by a lot of people that heading down to Nyhavn and taking a boat ride was a great way to get our bearings on what Copenhagen was all about and how the city worked.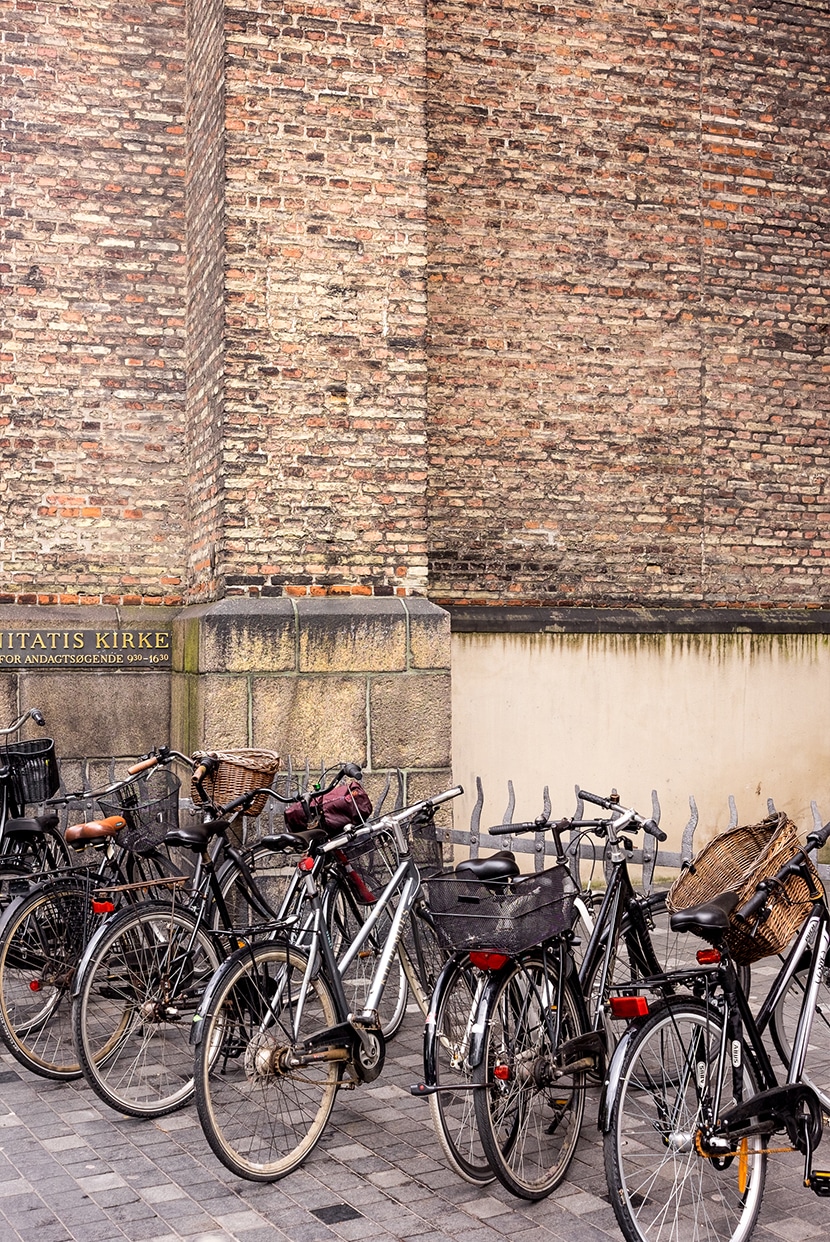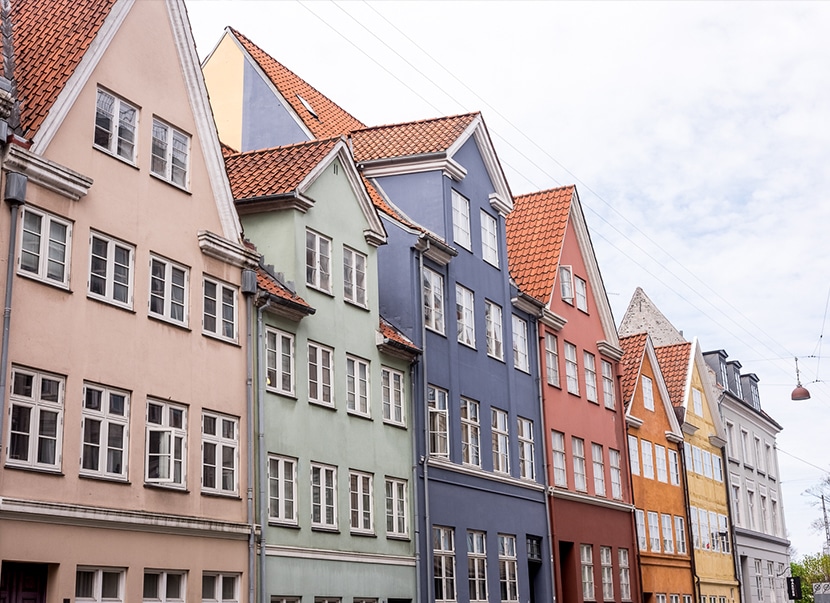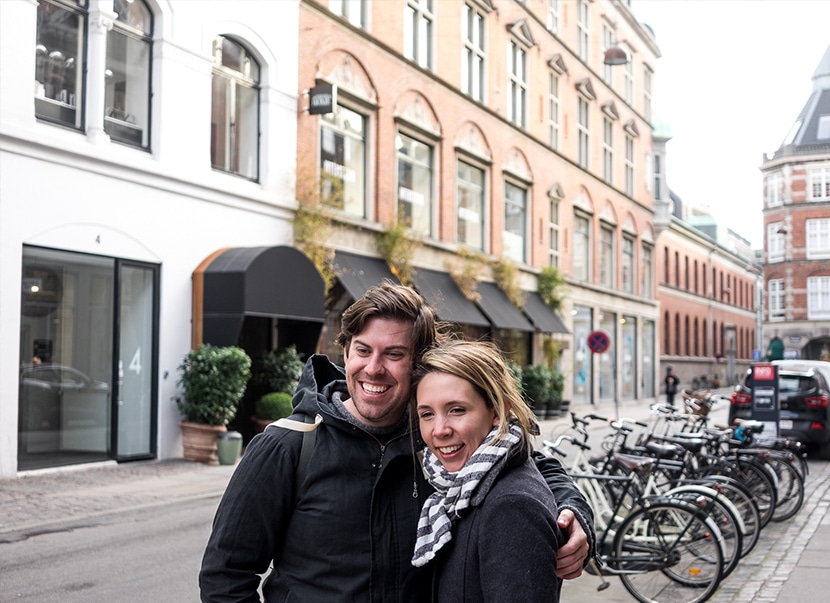 On the walk from our apartment to Nyhavn, we wandered through the heart of Copenhagen. The buildings are colorful. The sidewalks are cobbled and there are parks around every corner. We walked through the popular shopping area of Strøget that is nearly all pedestrian. Even in the chilly air of the day, everyone was out enjoying time shopping and the street performers as families. Babies in strollers around every corner and parents enjoying time with their children. We felt like we fit right in even without a fancy stroller on hand. Bikes whizzed by on every street. There were typically more bikes than cars parked outside of apartments and stores. It was refreshing to see so many people active and enjoying the weather even on a chilly day.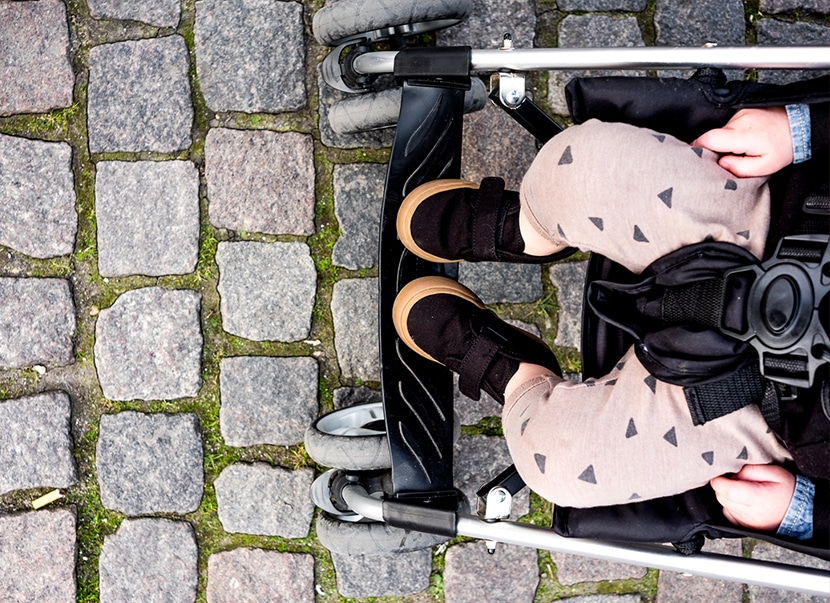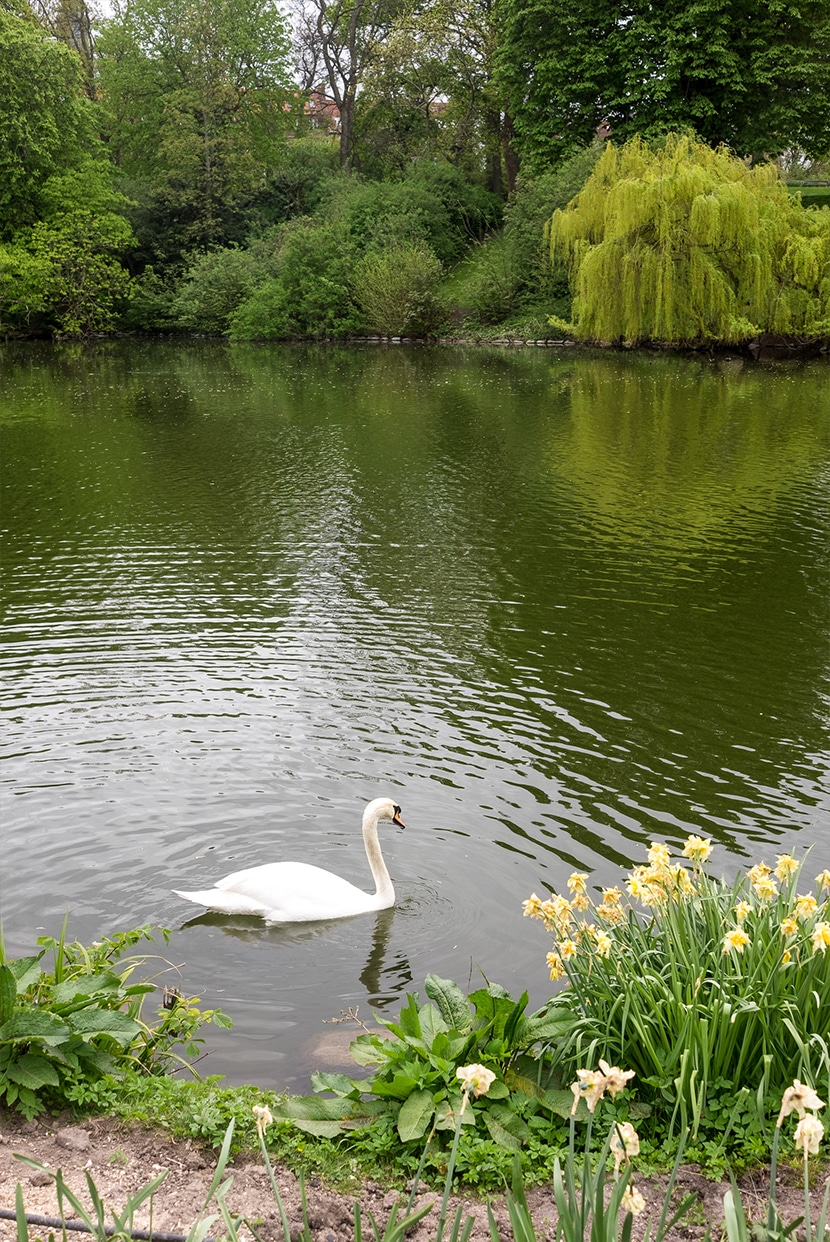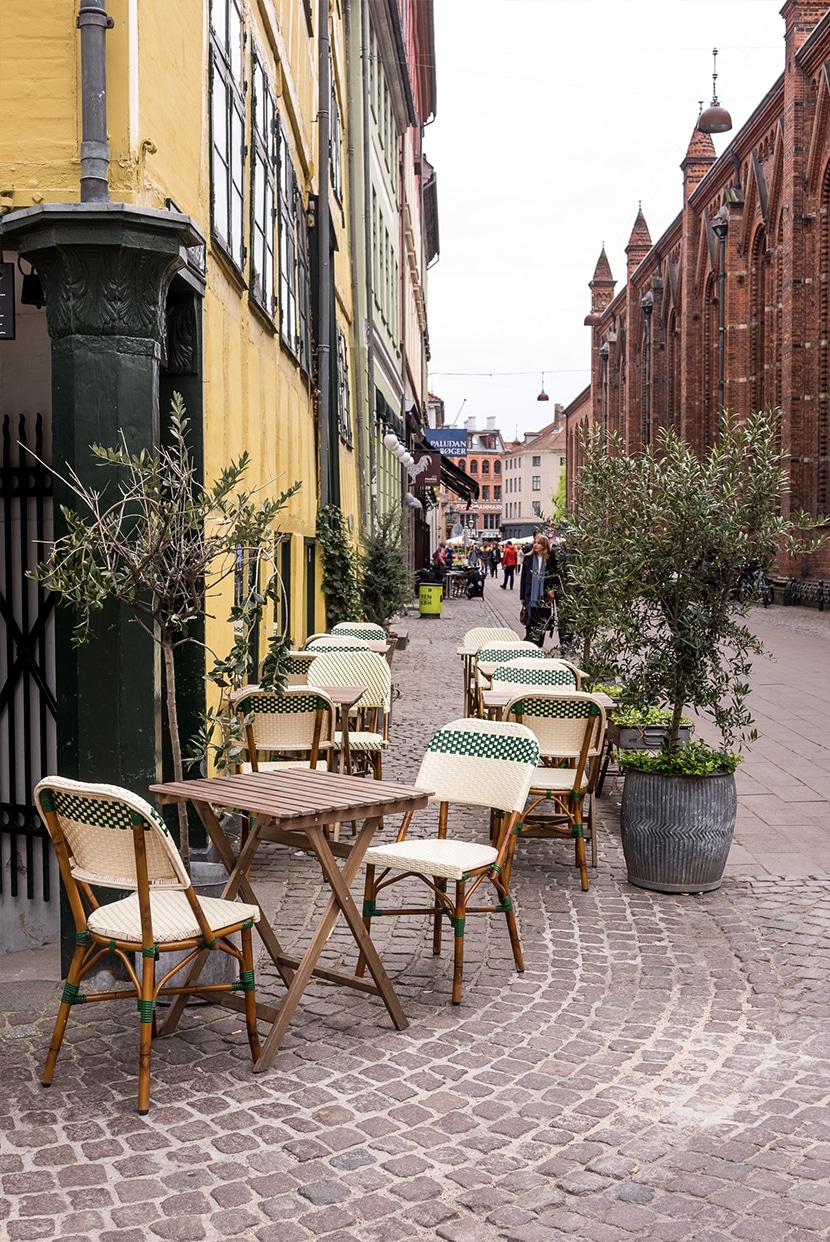 What we learned in just a matter of 24 hours of being in Copenhagen is that life is slower and deeply enjoyed in Denmark. Things were intended to be simple yet evoke nature and community. Every corner people were giggling and laughing enjoying the day. Also, everything in the city catered to strollers and bikes. On every crosswalk, there was a ramp down to the street perfectly made so the bump was easy to handle. The sidewalks also had smooth areas where your stroller could fit so it could ride smoothly along the cobblestoned sidewalks. These little things sound so silly, but I took note of how it felt so easy to be parents in this large city.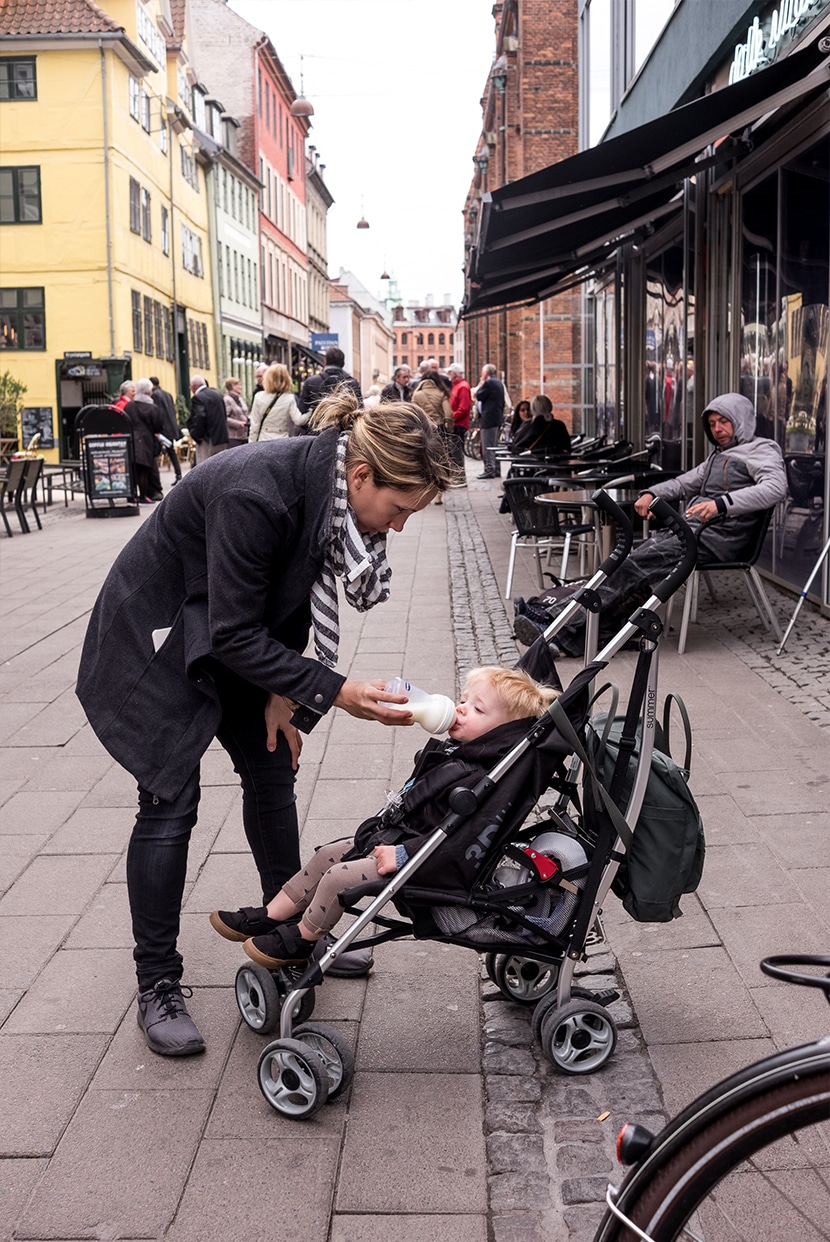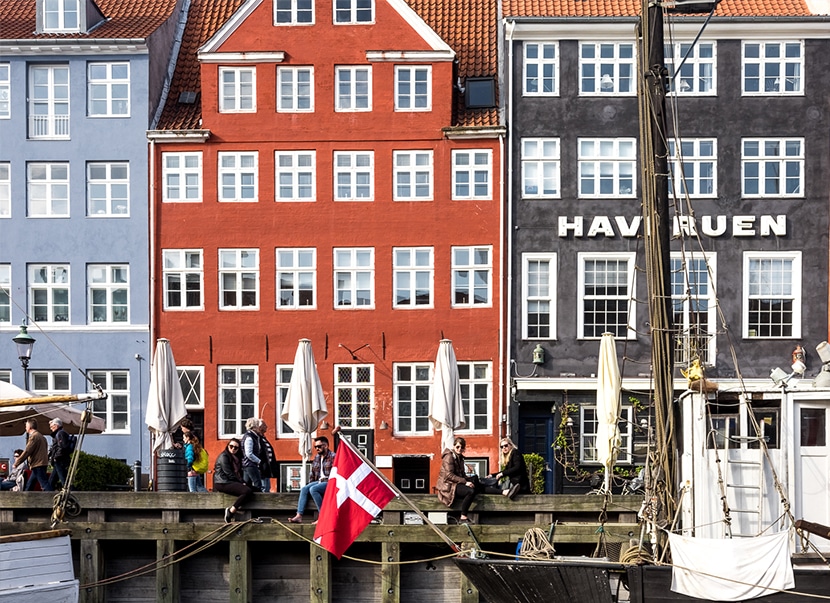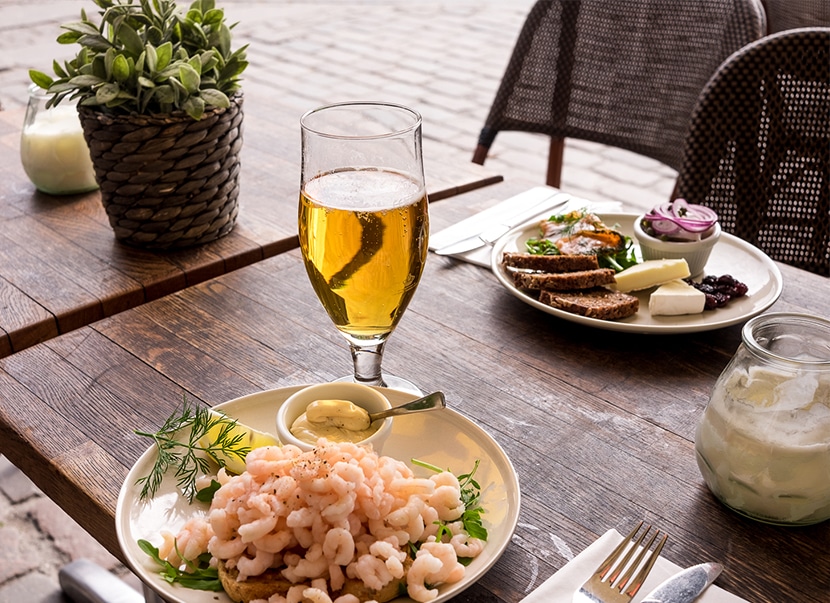 Before we headed out on our boat tour in Nyhavn we wanted to grab some lunch. We knew we would need to sit outside since the weather was nice (55 degrees) and it would be easiest with Hayes. So we found a corner restaurant on the corner of one of the streets called Restaurant Els that served traditional Danish food. We knew the area wouldn't have the best or cheapest food, but the idea of having a traditional meal near the canal felt like the touristy thing we had committed to for the day. Plus, we didn't have a ton of time to just wander and find a place. We ordered fries, shrimp toast, pickled herring, and other traditional foods to go with our Carlsberg beers. Hayes enjoyed the fries and shrimp. The food was great for him in Copenhagen because he loved their breads, fish (he LOVES fish and seafood), the yogurt, and the cheese. I have a post coming up next week that will talk about foods for little ones while in Denmark. Since we don't ever order him meals and let him pick from our plates, we try to make sure to order things that offer him something we know he will enjoy. We found it easy in Denmark. This was a good example of that.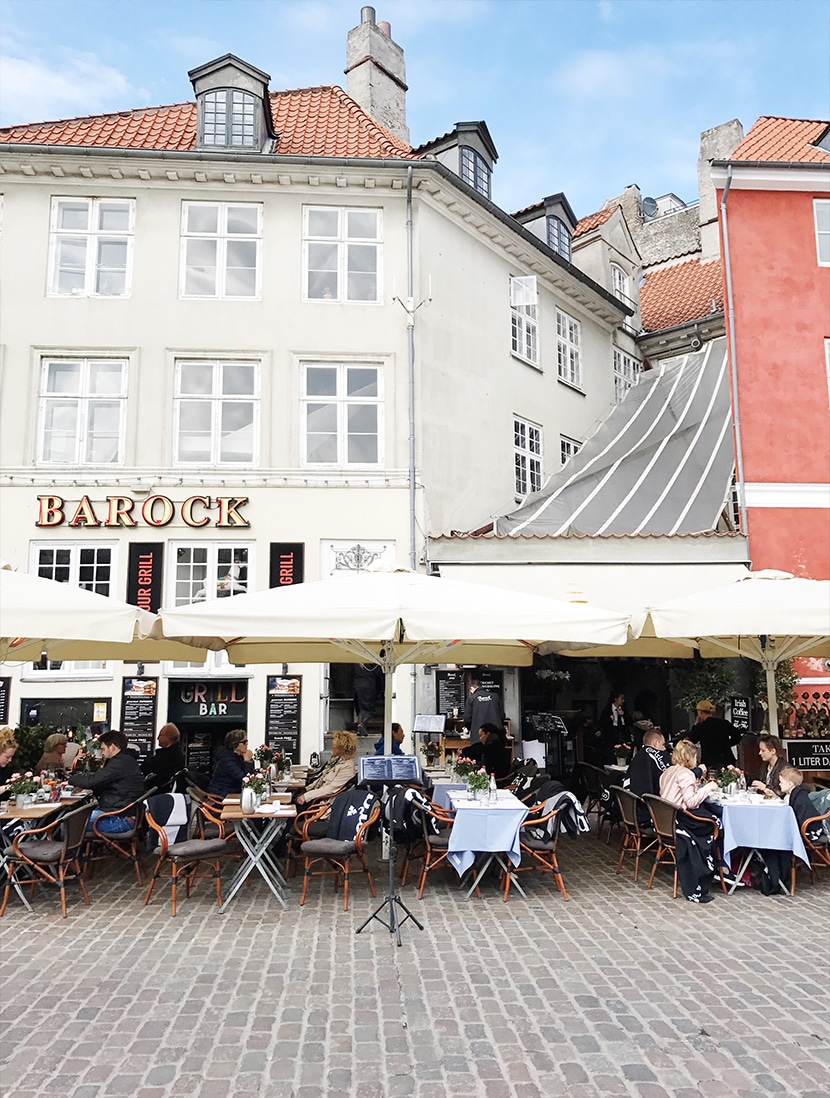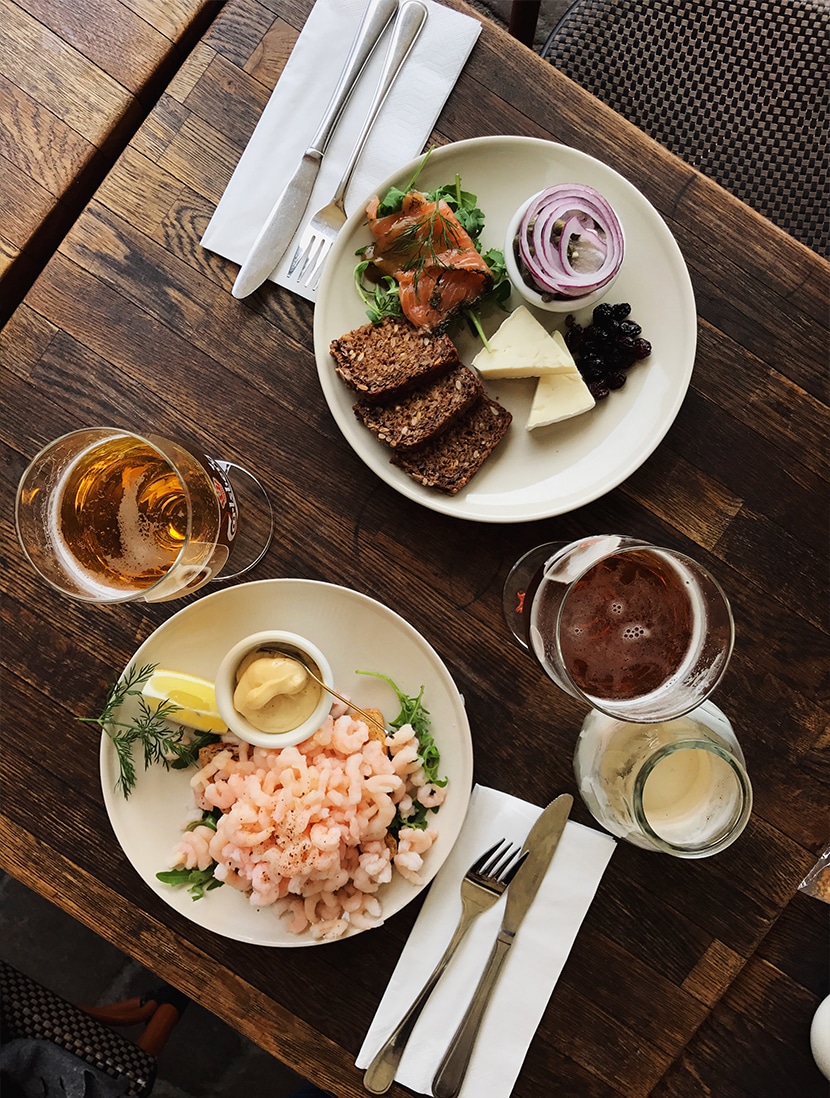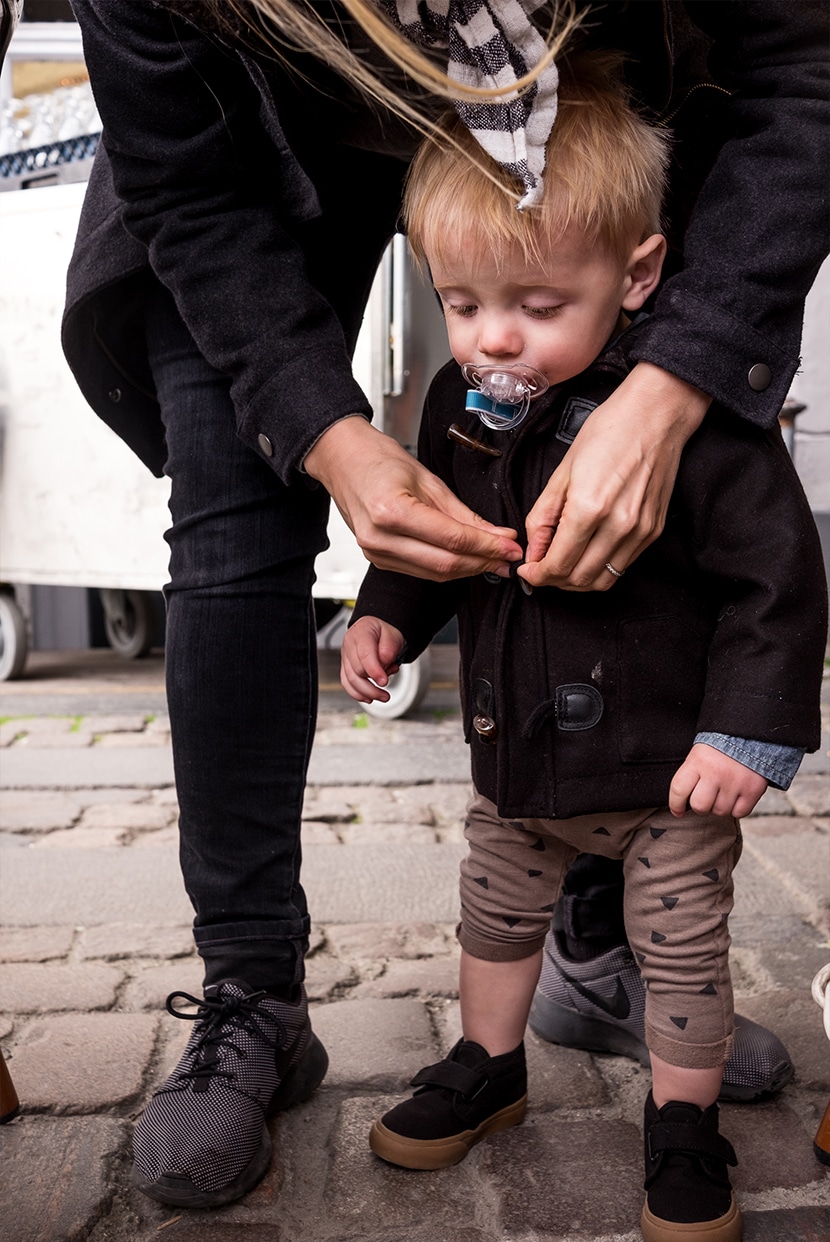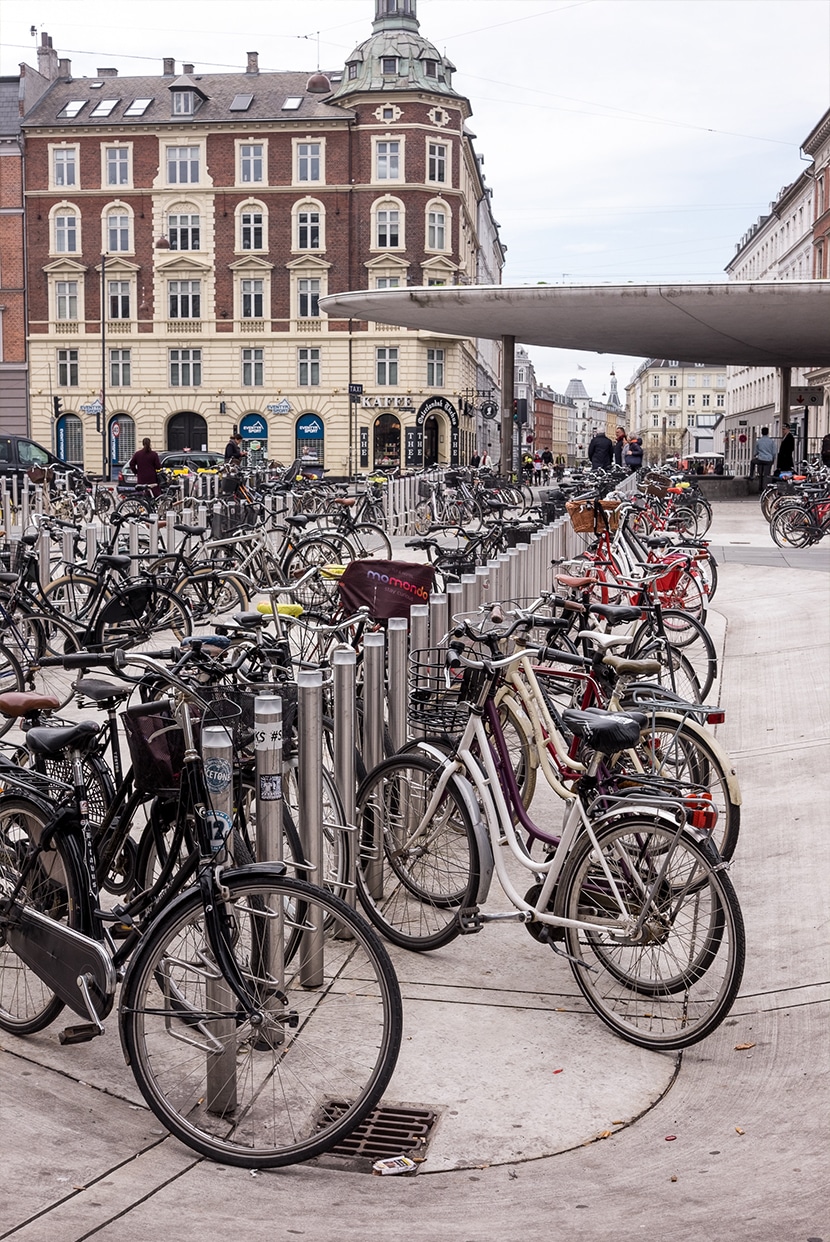 After we had lunch, we packed up and prepped for our boat ride on the canals. I knew it would be Hayes's nap time so I decided to put him in the carrier since we would need to leave our stroller on shore. He passed out in seconds from all the stimulation of the day thus far and a full belly. Also, after all the travel he had already come accustomed to napping frequently with me so I knew a little time with mom would lull him to sleep.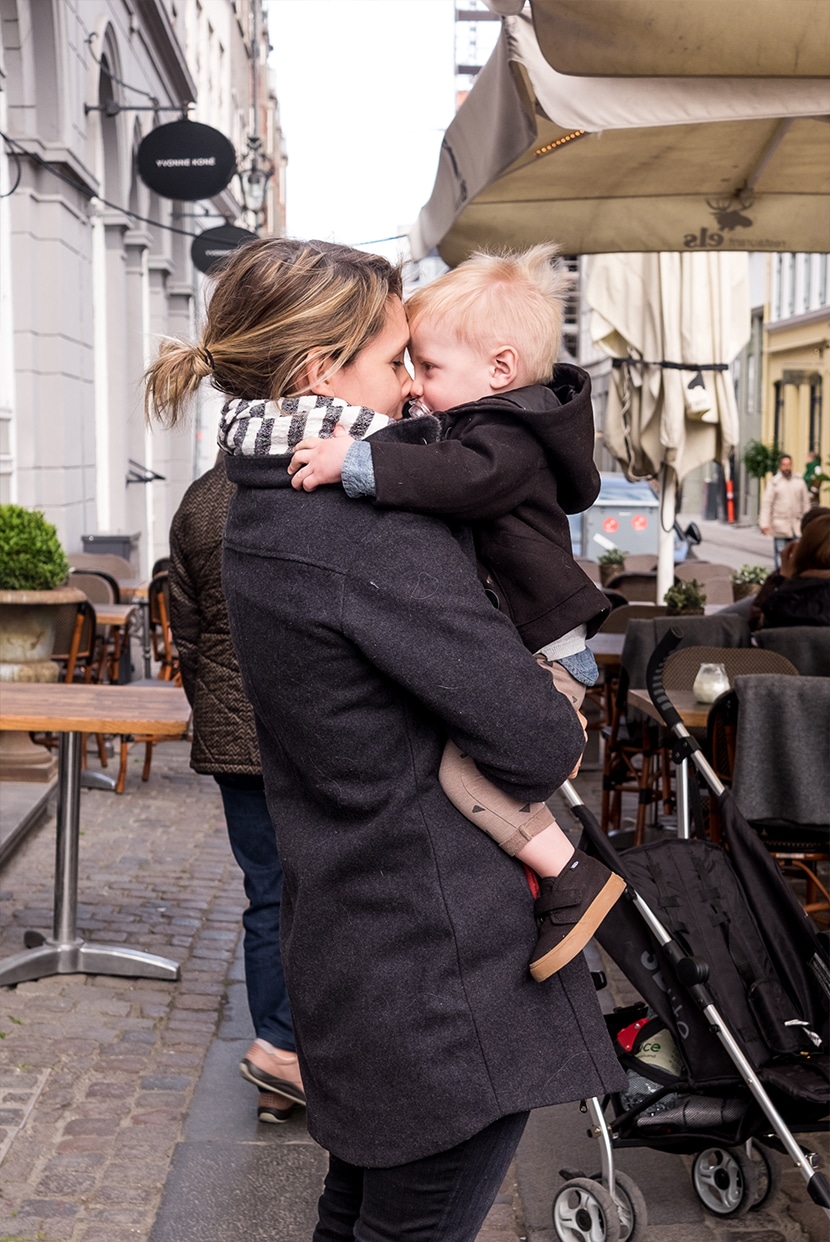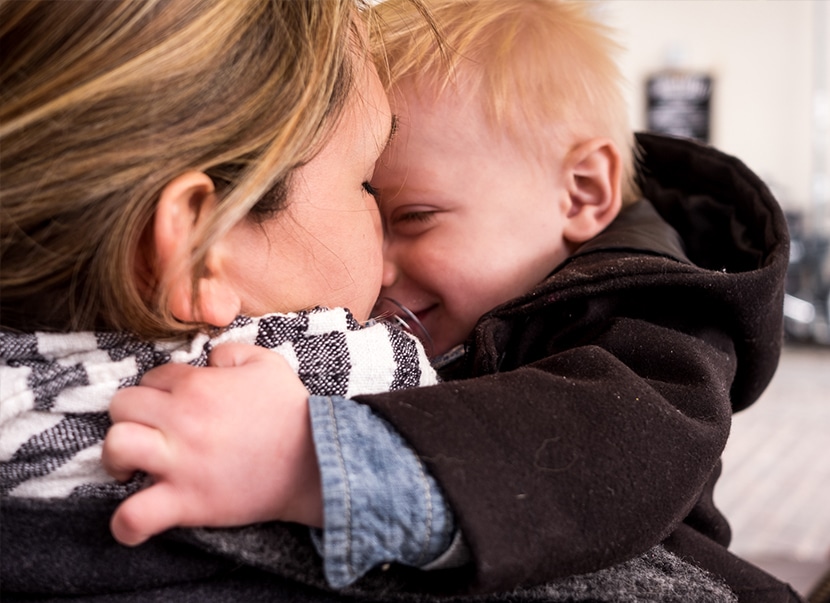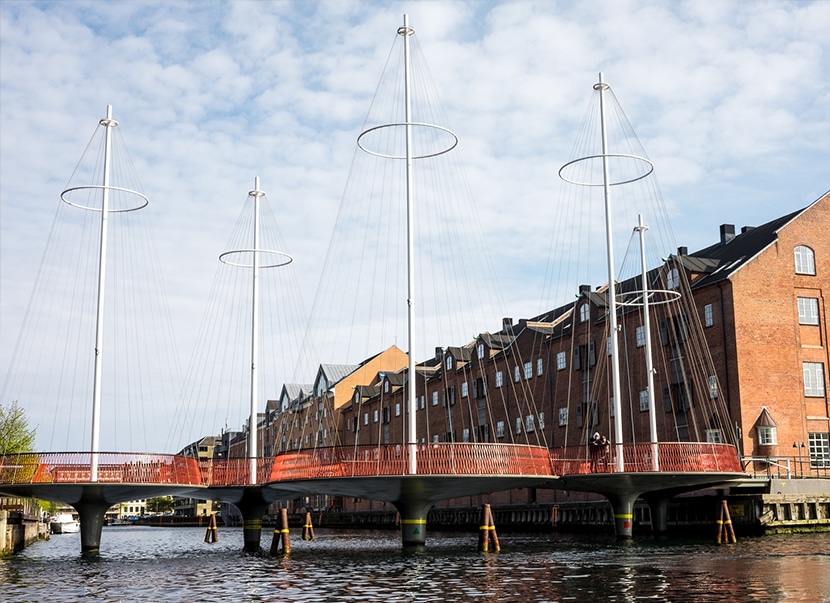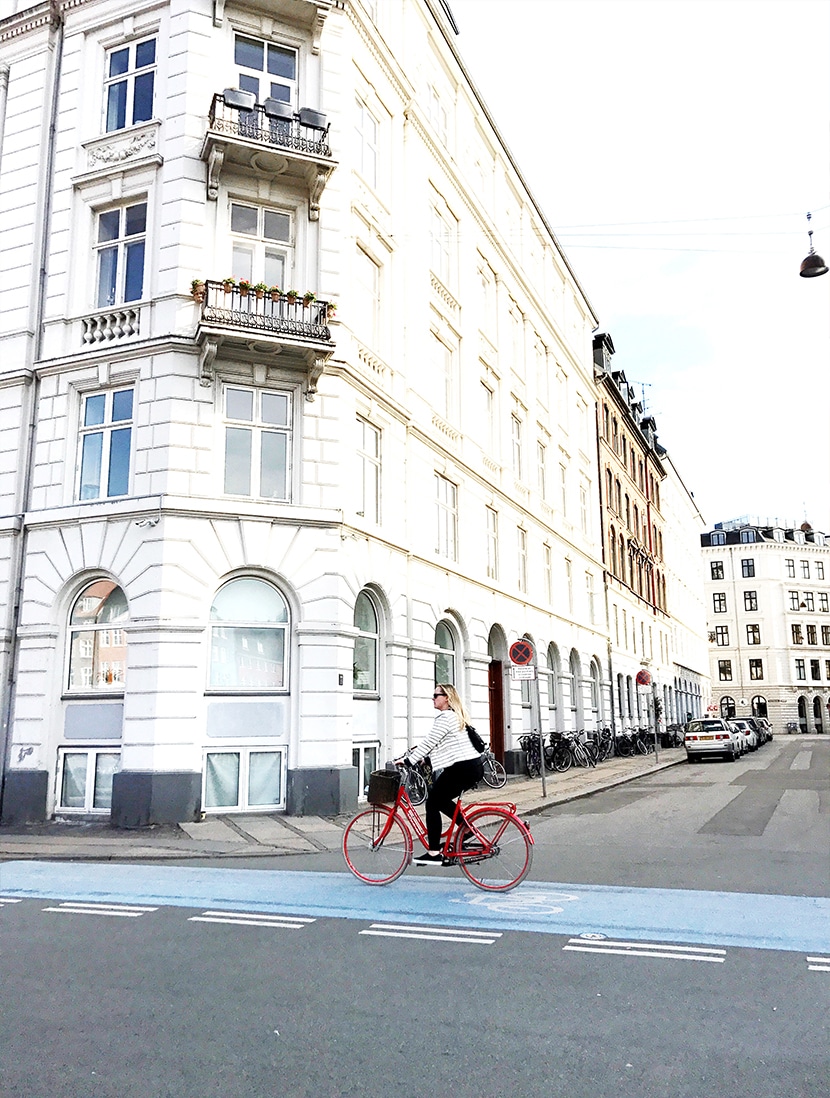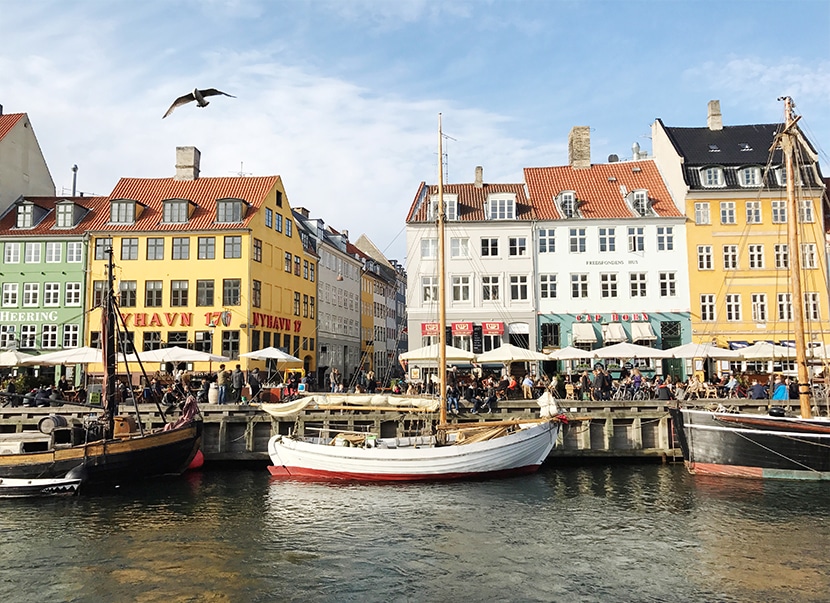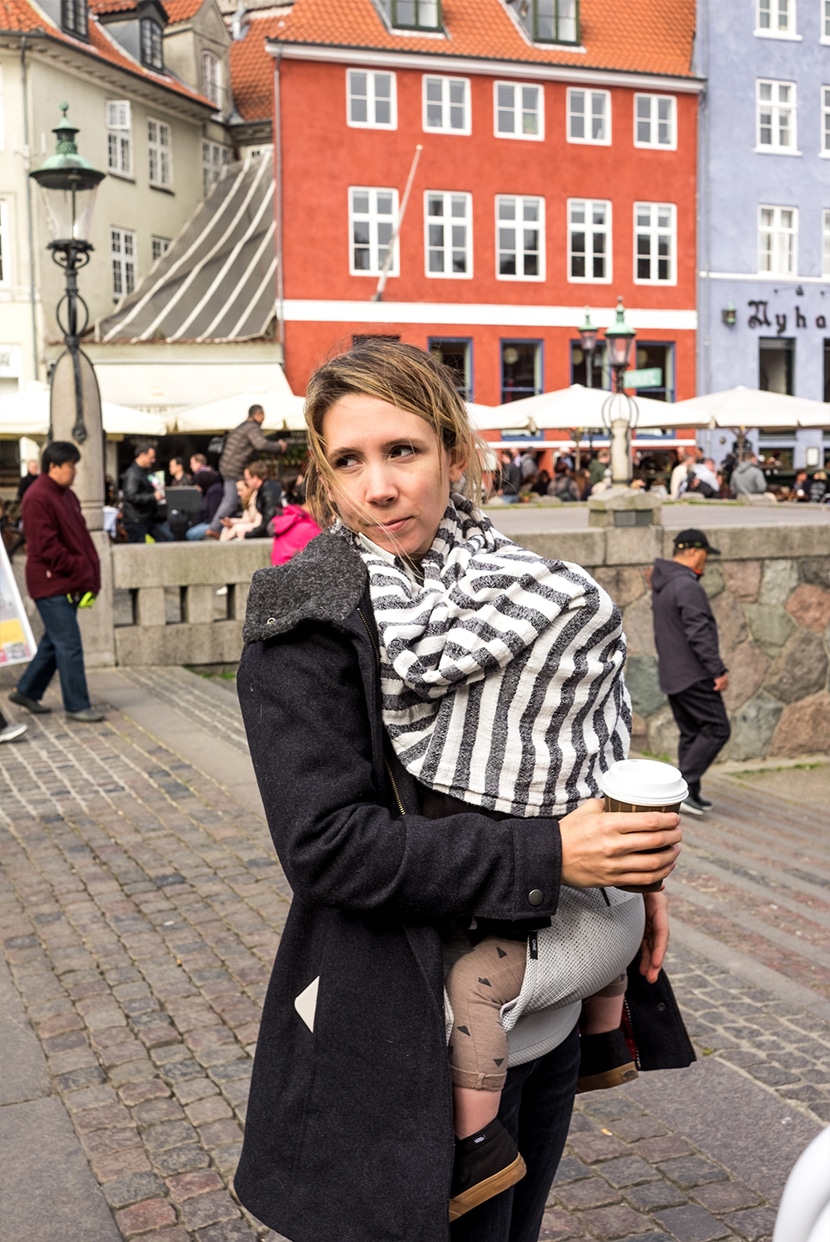 I highly suggest taking a boat tour in Copenhagen. It takes about an hour and you get such a unique view of the city from the water. There are also boats you can rent to do picnics on which could be another option especially if you don't have a toddler or have older children. I loved hearing all about the history of the city on the tour so I am glad we did this while Hayes slept. It was neat to hear about the history of the architecture and funny stories about things in the city. We learned very quickly that design for the Danish isn't about being pretentious or about status, but a natural part of life. They find play within precision better than any other country I have been to. They always look for a way to play within design from circles creating a pedestrian bridge to angling a mirrored wall to reveal a building you wouldn't see otherwise. Even their power plant produces snow on a ski hill nearby. That idea of play within precision has stuck with me as something I need to bring into my own life as a creative.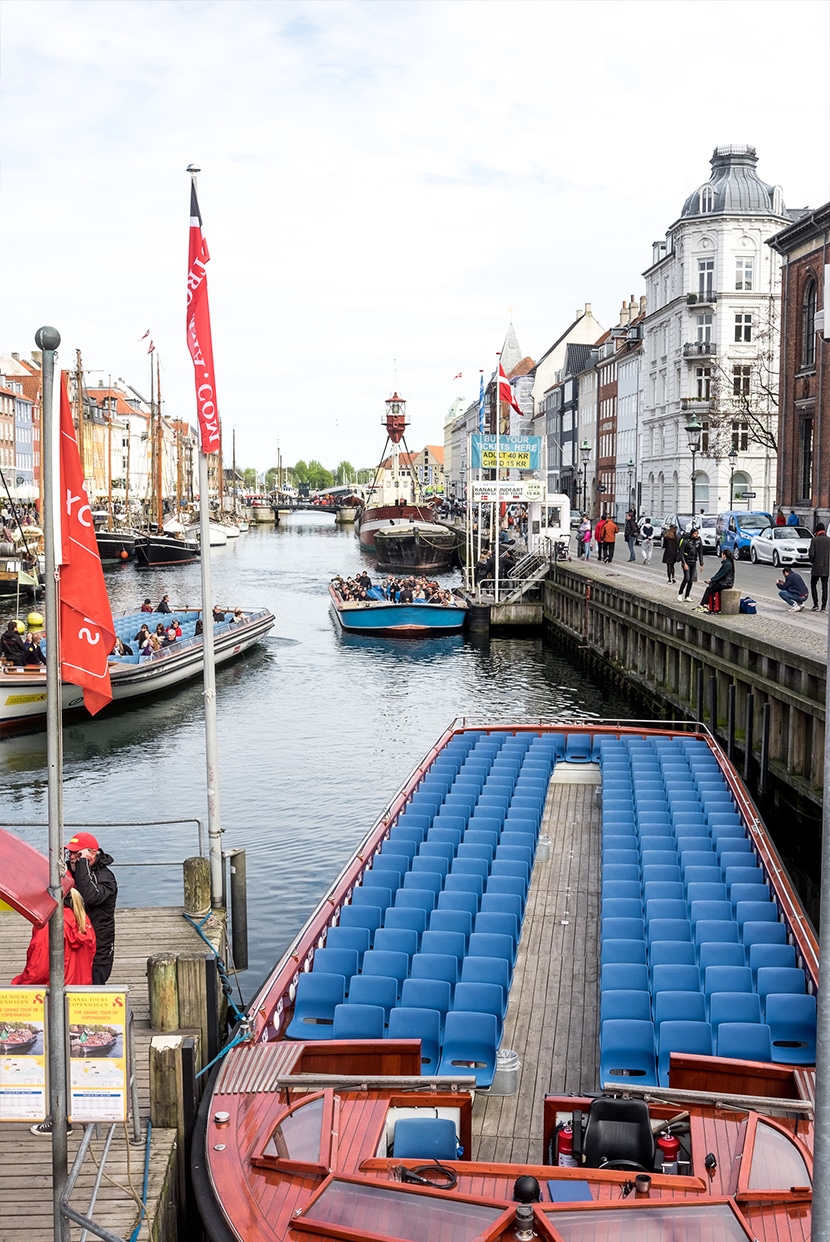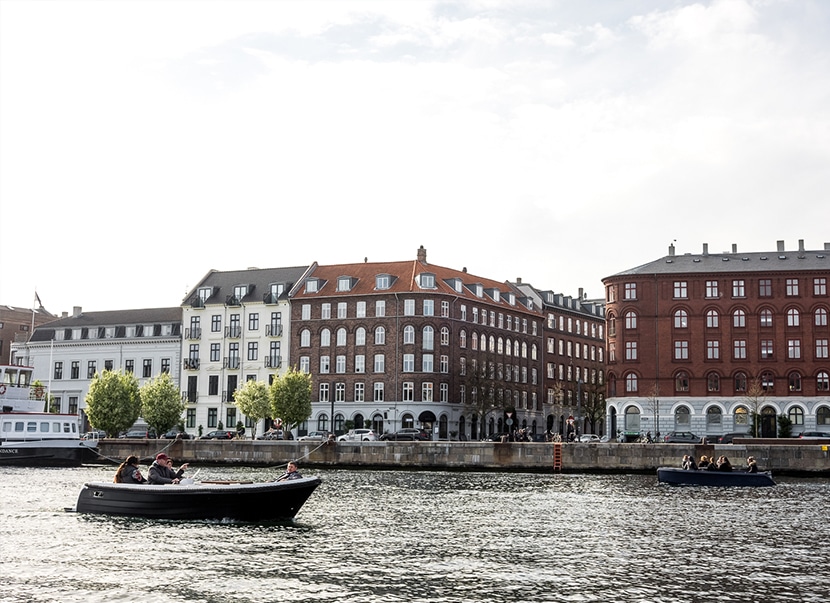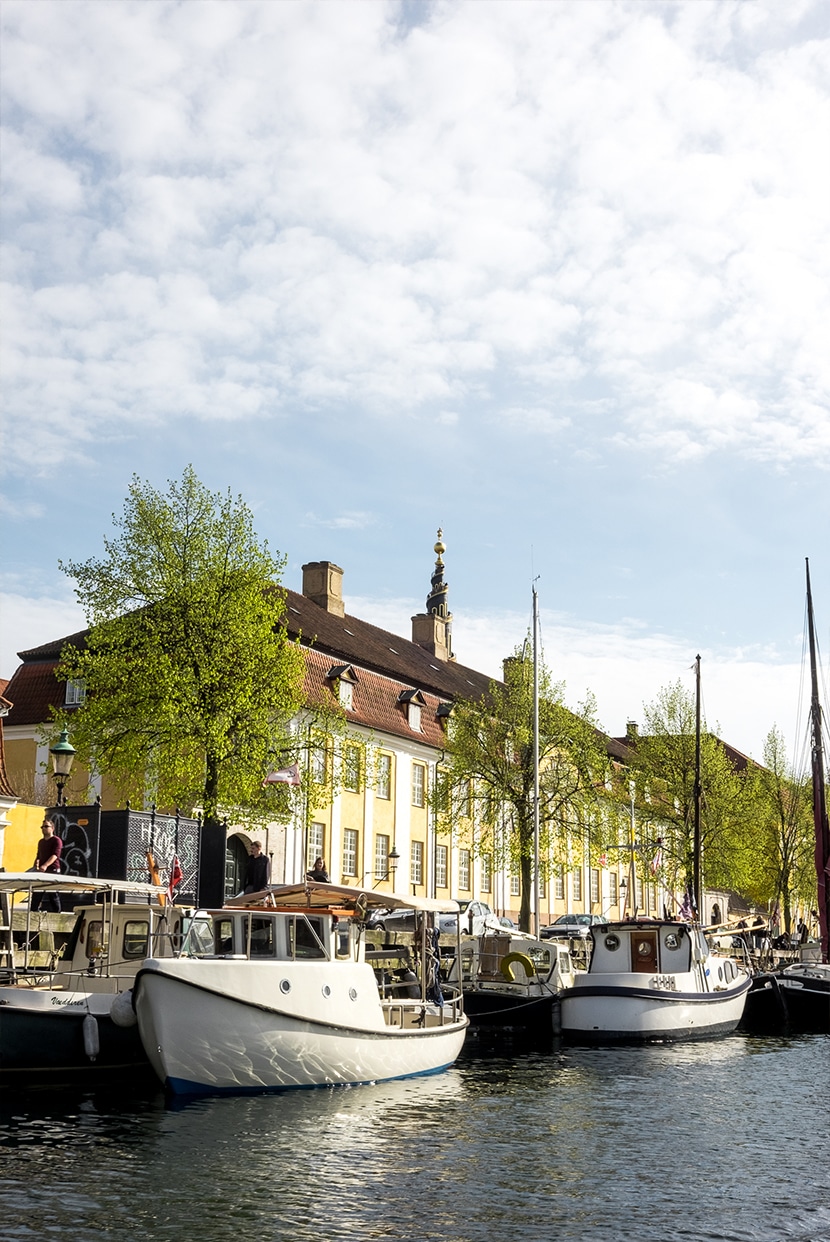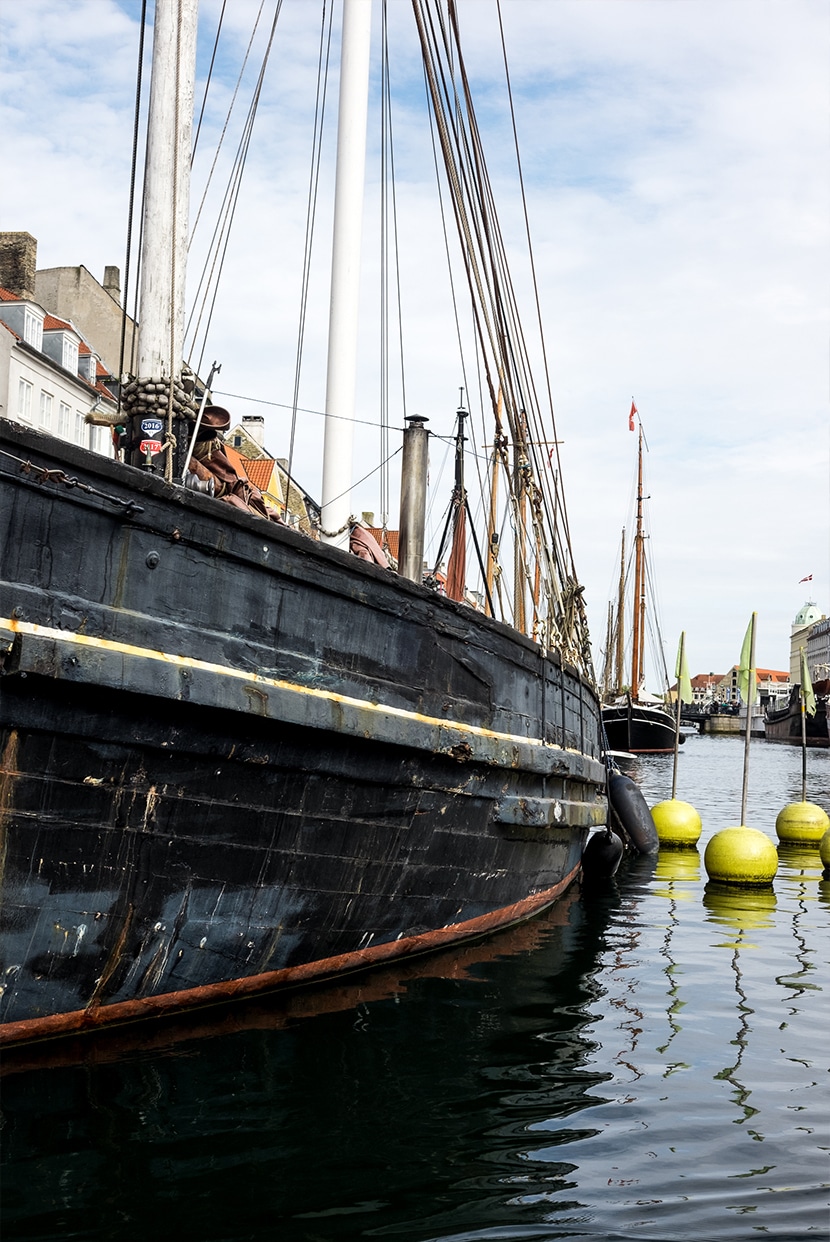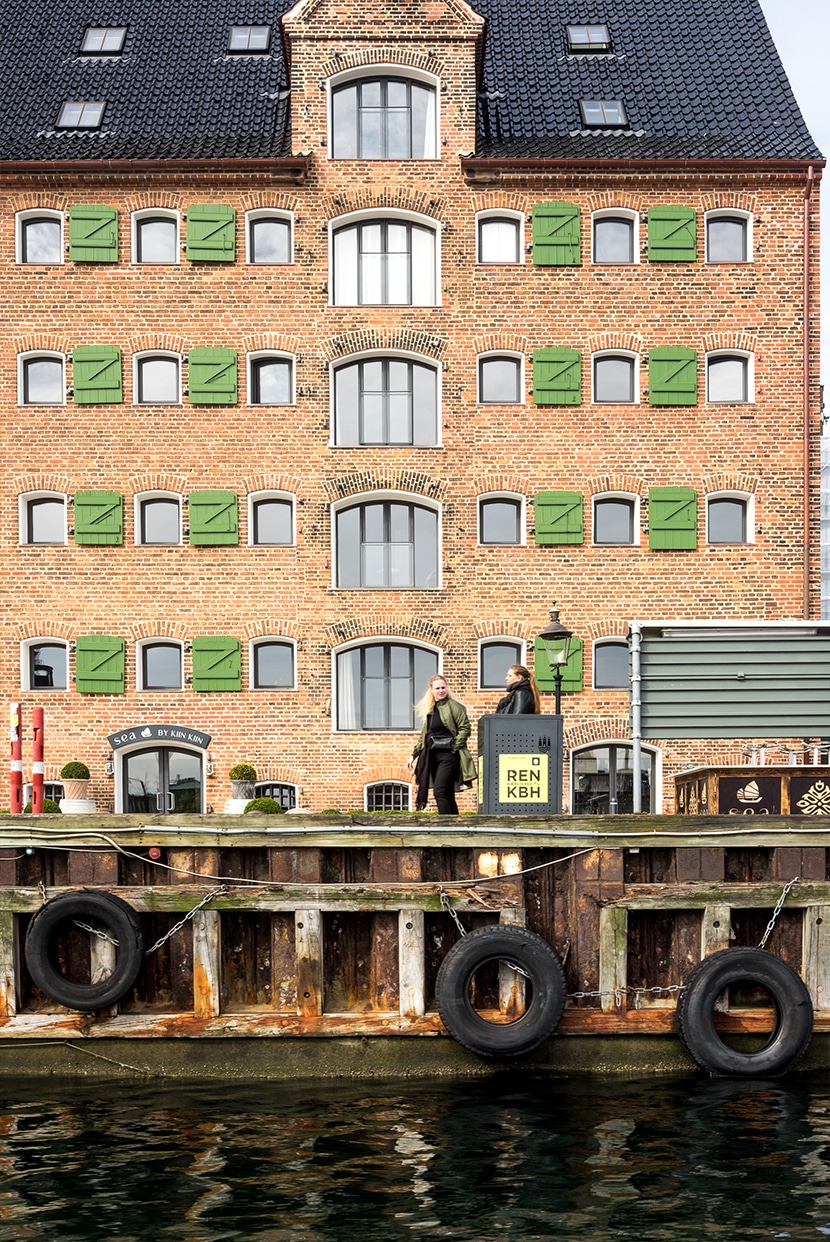 When we went on our tour we left our stroller there on a busy street in Nyhavn at the request of our Captain. At first I was worried, but then he assured us it would be fine. Though our stroller isn't anything special, it was a vital part of our trip. Knowing anything could be replaced, we left it. I was sure it would be gone when we got back. Sure enough, when we arrived it was still right there in perfect condition. It was then I realized how different this city really was from anywhere else we have been.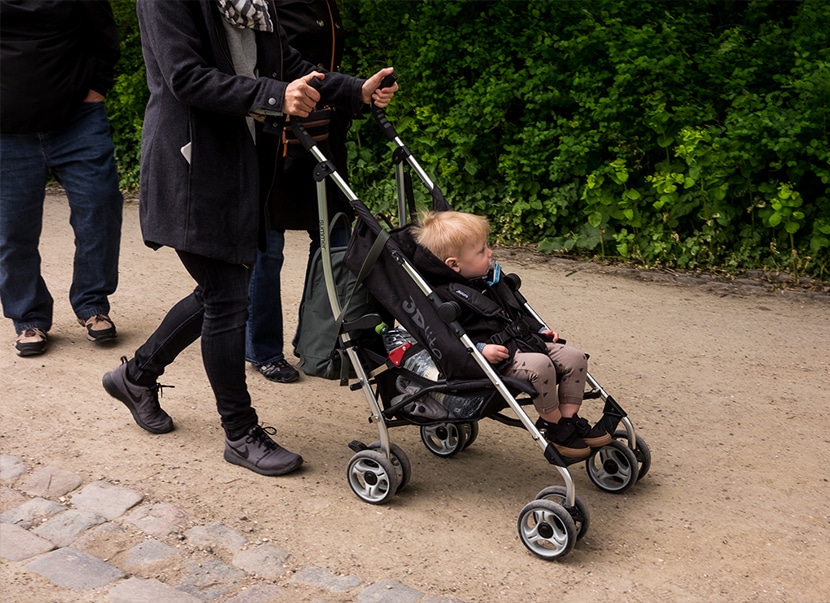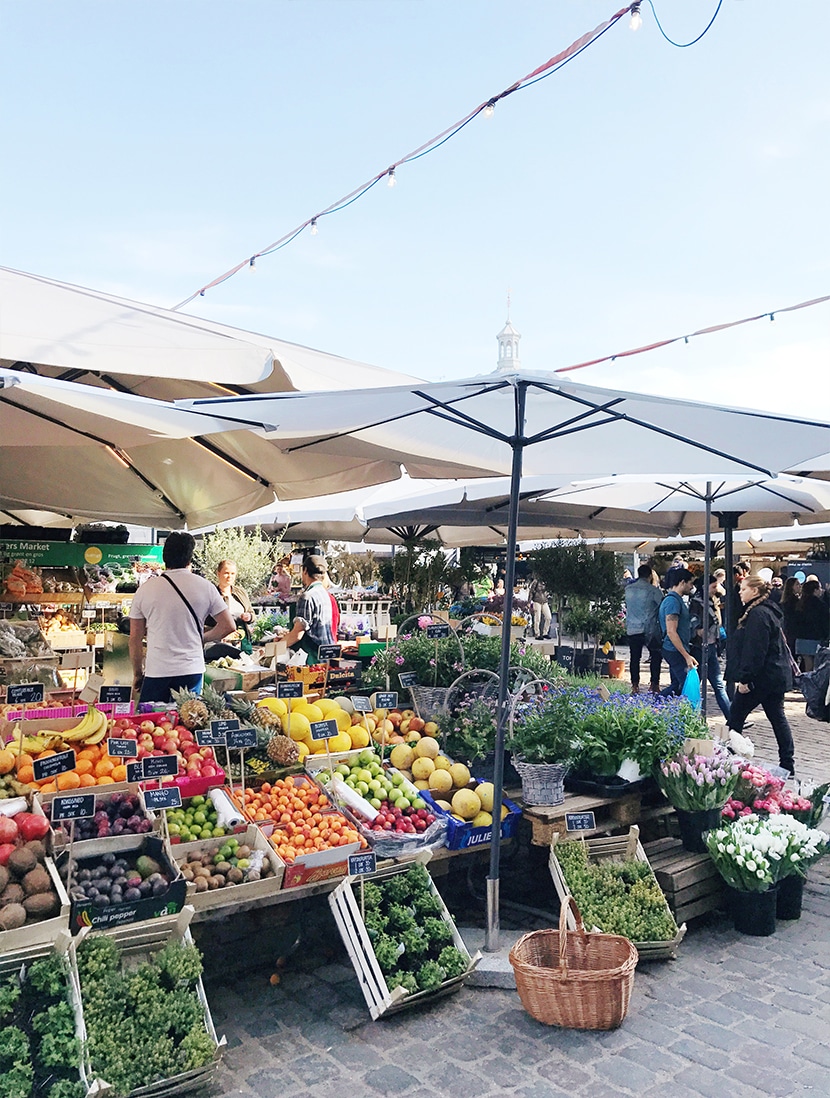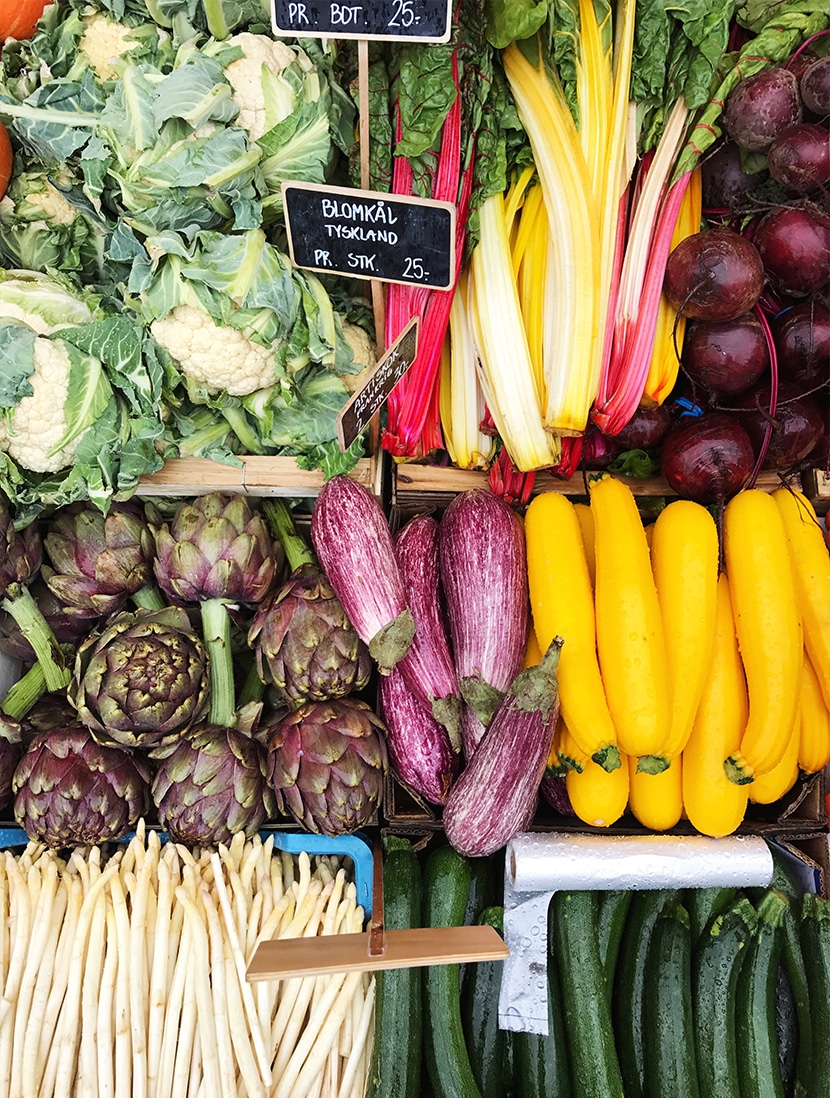 Before heading back to our apartment we did a quick swing through the market to pick up some fresh food for dinner that night since we knew we would be eating in. We grabbed some simple meats and veggies to enjoy in our kitchen and headed back to get Hayes dinner and ready for bed. After he went to bed, we recounted our day with Mike's parents. We talked about how special and amazing the city was and just how much it had surprised us. In just 24 hours Copenhagen had already stolen our hearts more than we ever anticipated.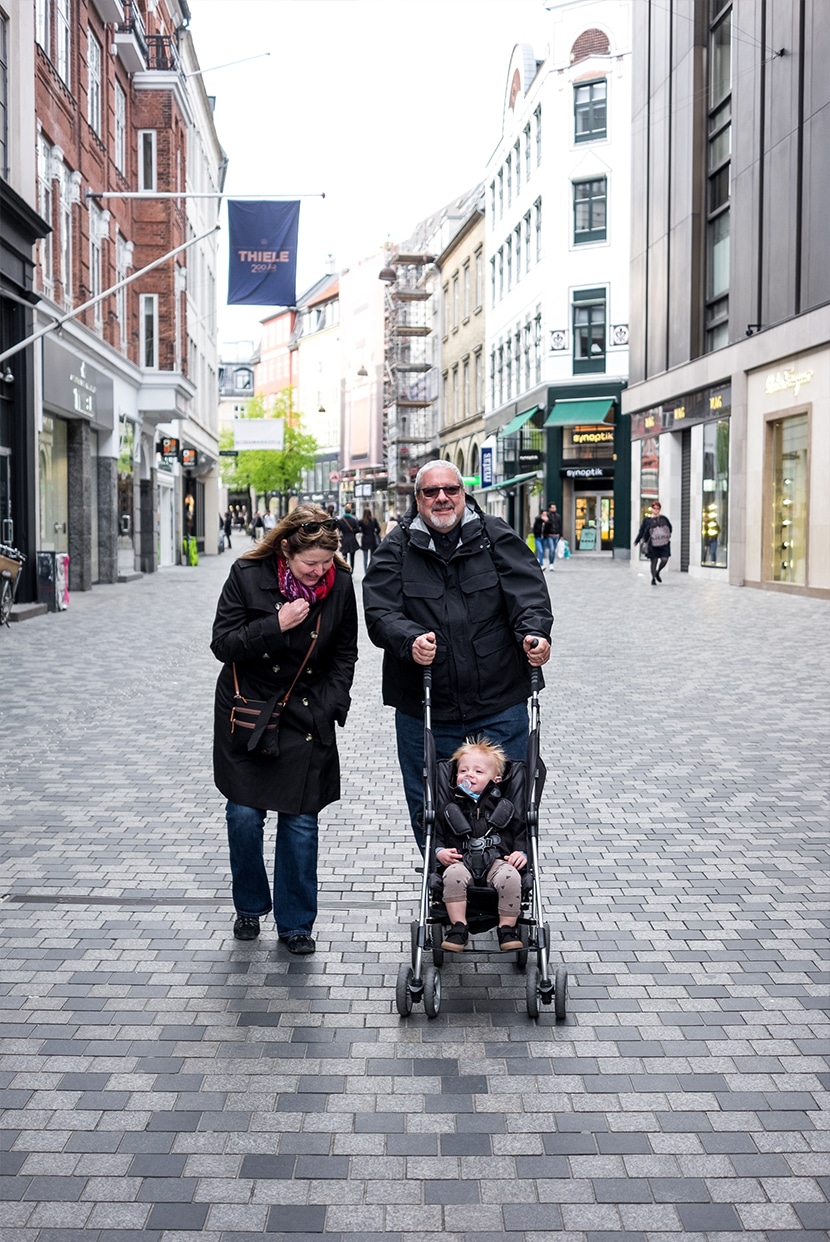 That evening we enjoyed the sun setting over the lake. We watched it drop behind the buildings. I hoped Hayes would sleep through the night and maybe we might be in the clear for jet-lag. We weren't, but I figured if that was the toughest thing about this experience we could get through it just fine. It was all worth it to experience a new place as a family and with Mike's parents.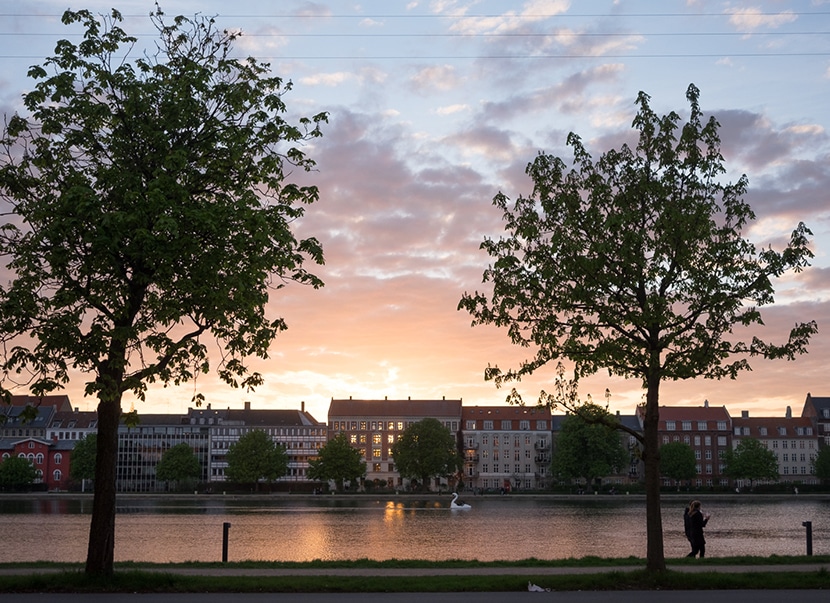 I will post part two of our trip at the end of the week. I also will be posting a story about our date night to Höst and a full travel guide as well!
Excited to continue to relay this story to you guys.