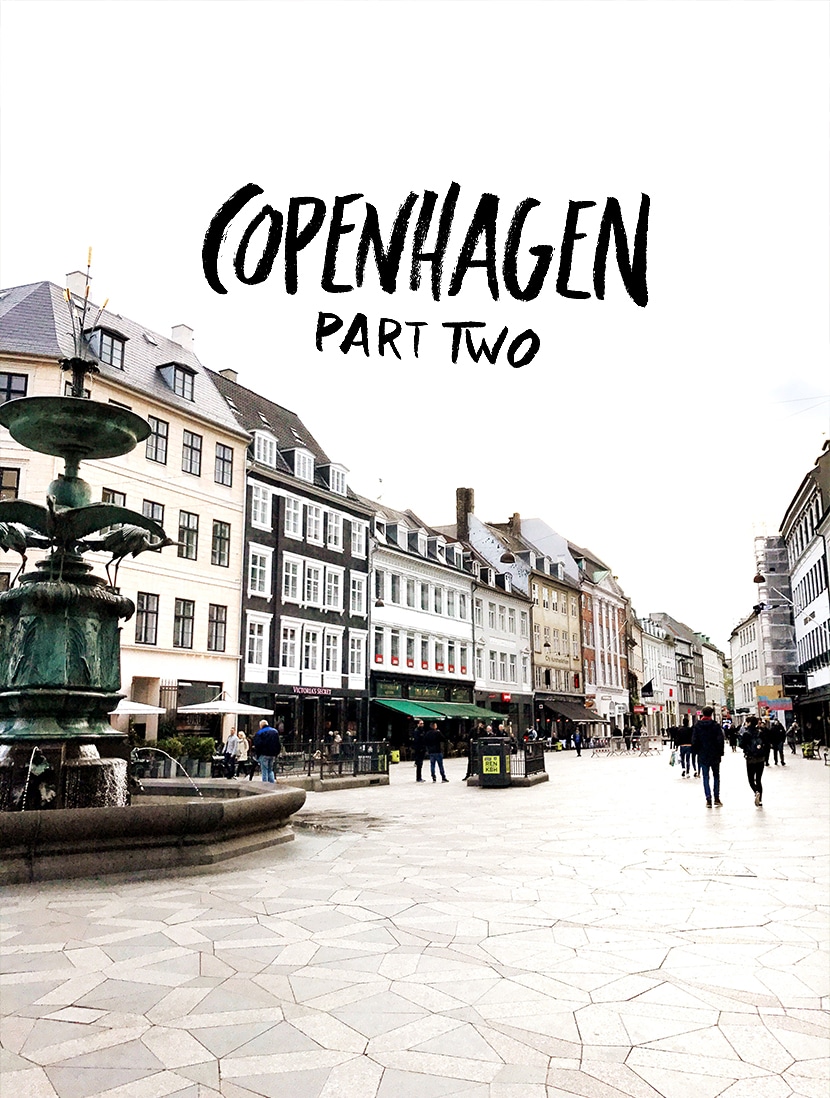 The days we had were chilly in Copenhagen. They weren't at all what I would call warm. In fact, one of the days we were there it smelled like snow in the air. We wore many layers most days and tried to choose activities that gave us shelter when we needed a warm up. Thank goodness for outdoor heaters, blankets at restaurants, and warm candlelight. The idea of hygge isn't a gimmick here but a necessity for life…well it should be, right? This is where the concept was born. The idea of hygge is quite a trend these days to the point I rather avoid the phrase, but here it isn't a trend, it is a way of living and enjoying. From finding a whole shelf dedicated in every grocery store to candles to it literally advertised on boards at restaurants, hygge is something I was intrigued to experience first hand in the place it was born.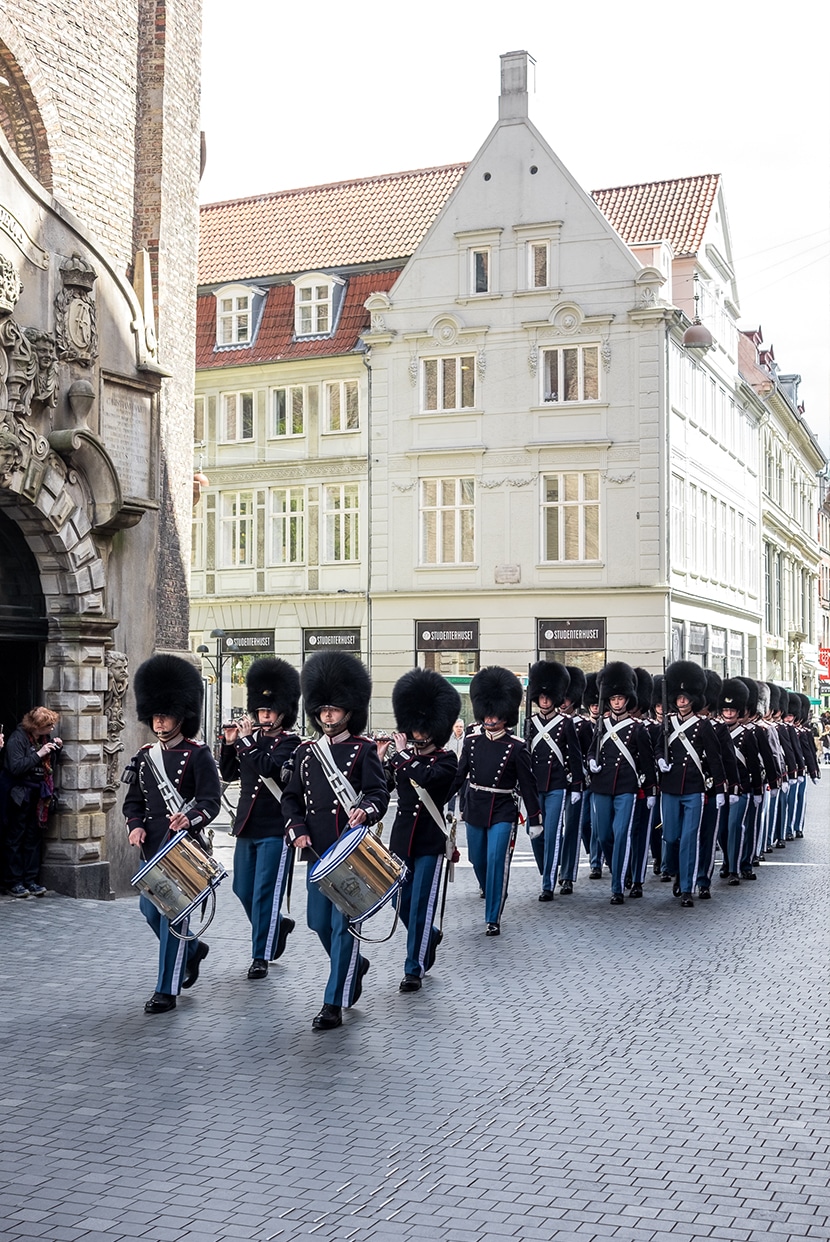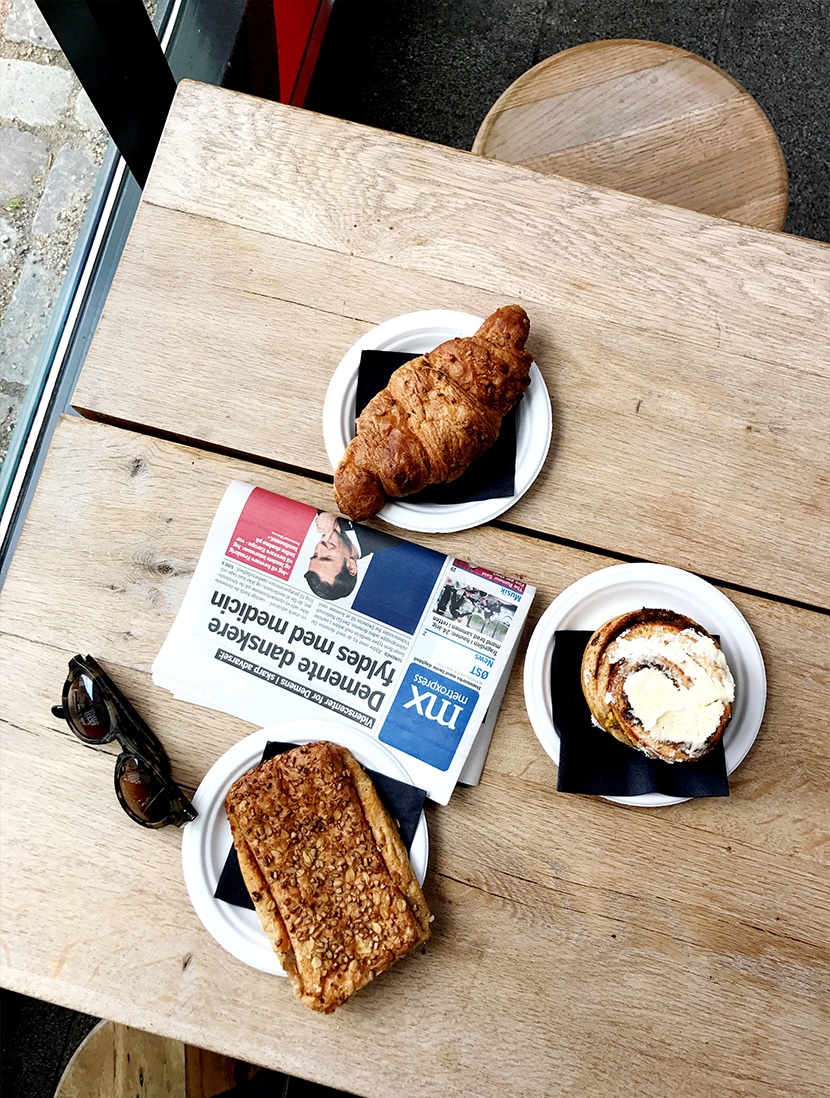 Living in Michigan we do similar things during the cold dark months of winter. We have lower light after dark, we embrace the storm brewing outside, we light fires, we surround ourselves with cozy throws and furs. It is part of surviving the harshest months we have. I am always looking for ways to enjoy the winter more as it is the hardest season for me so I loved experiencing the things that the Danish were doing on cold, wet, dreary days while we were in Copenhagen. Many days we would get croissants and pastries at local markets and slowly enjoy them with amazing coffee from Coffee Collective and take in the city passing by. Just watching the city move as people moved throughout their day was an absolute pleasure. The same things would happen despite the weather. The bikers biked, the cars went by, families walked with strollers, everything remained at its normal pace despite the weather. It was just one more thing that intrigued me as a northerner myself. Rainy days are quieter back home, but here the rain never seemed to be a deterrent to continue doing daily things.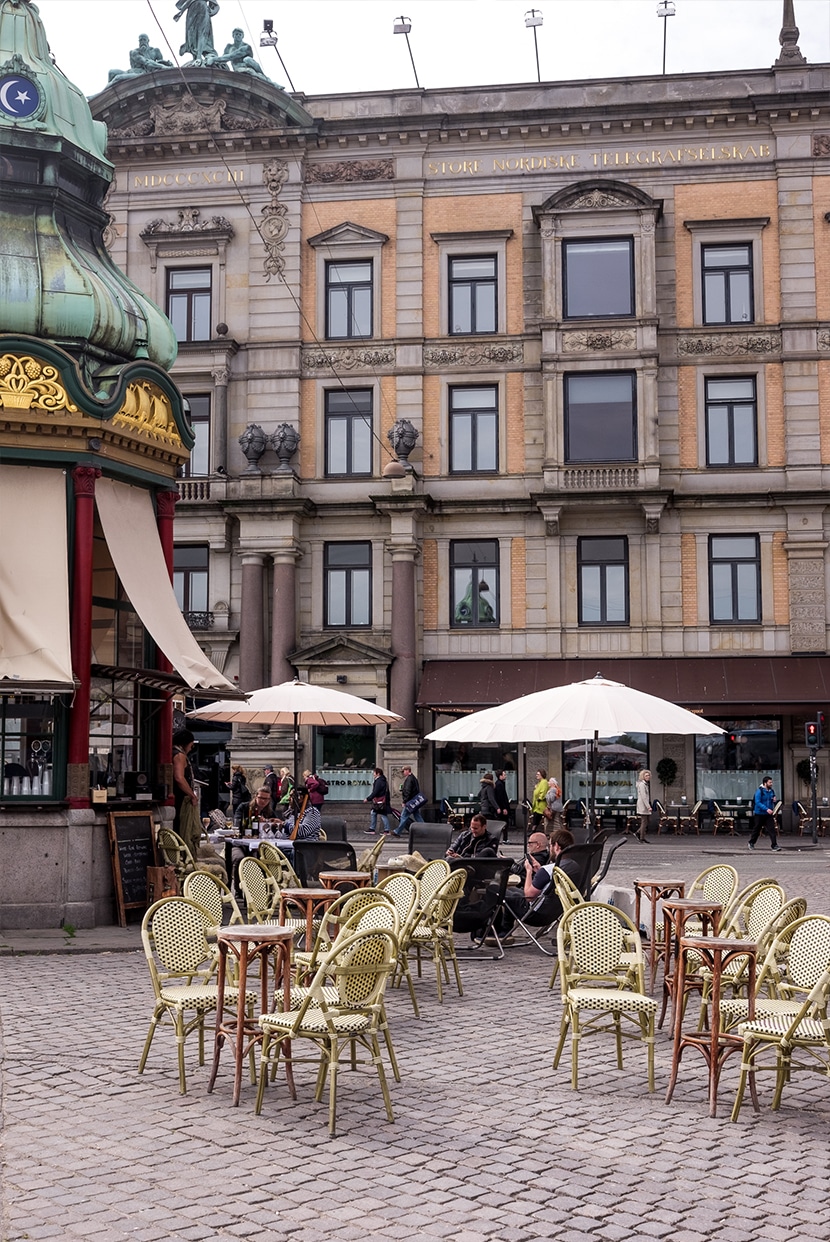 Our days in Copenhagen at the end were full of observing, taking in the culture more and more as we became more comfortable with the city. We had no guide for what we were experiencing so it was interesting to just take it all in. One of my favorite places we visited was the Hay Design House. Hay is a culmination of much of the design culture and experience of Denmark. The colors were the most inspiring, but once again the idea of playfulness within design was undoubtedly refreshing. Things weren't done for show, but instead for fun and enjoyment. Things were thought through from the color combos to the way the item functioned. I fell in love with the green tones they used in their collection. It still is affecting me now as I choose colors for our home.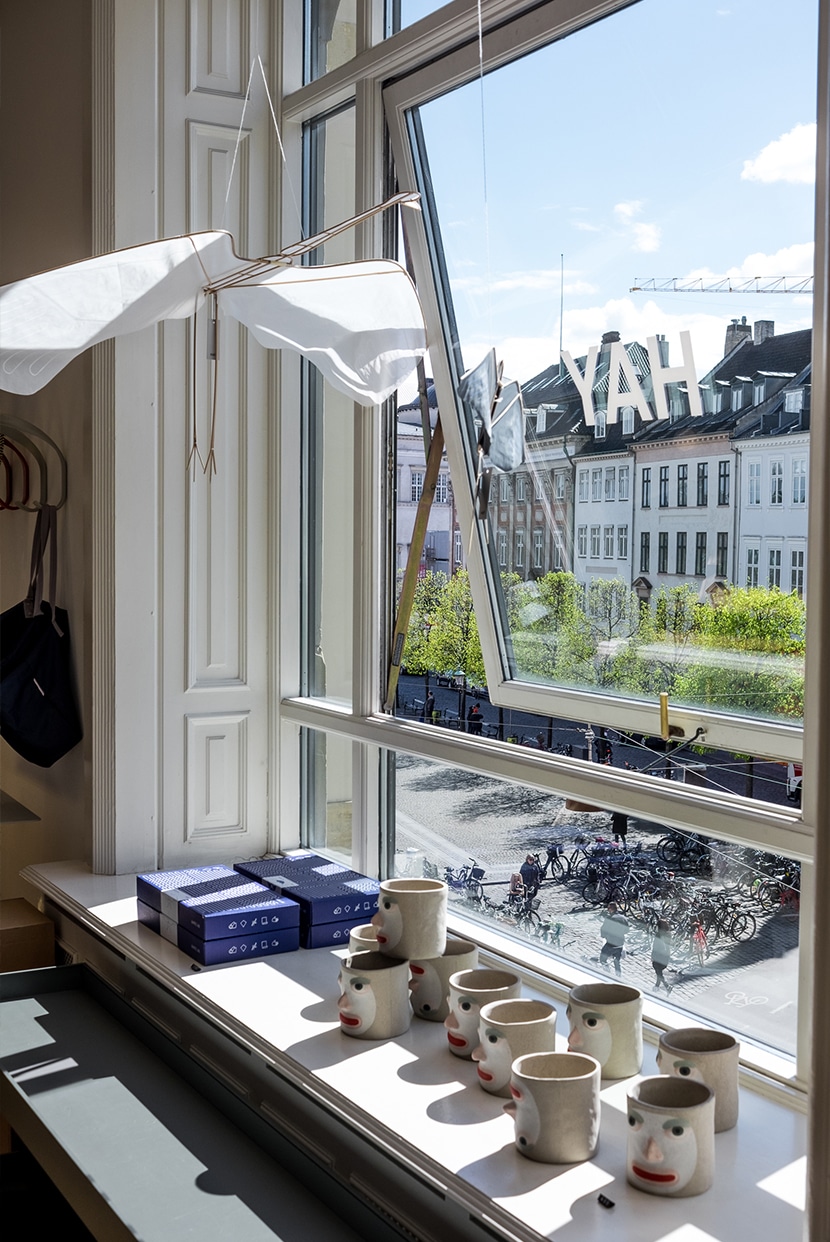 The idea of playfulness is something that I continue to come back to since our trip. Everyday objects that bring you joy is an important idea when decorating or designing. It is an idea I hope to bring to our home in the coming months and years because of what we experienced in Denmark.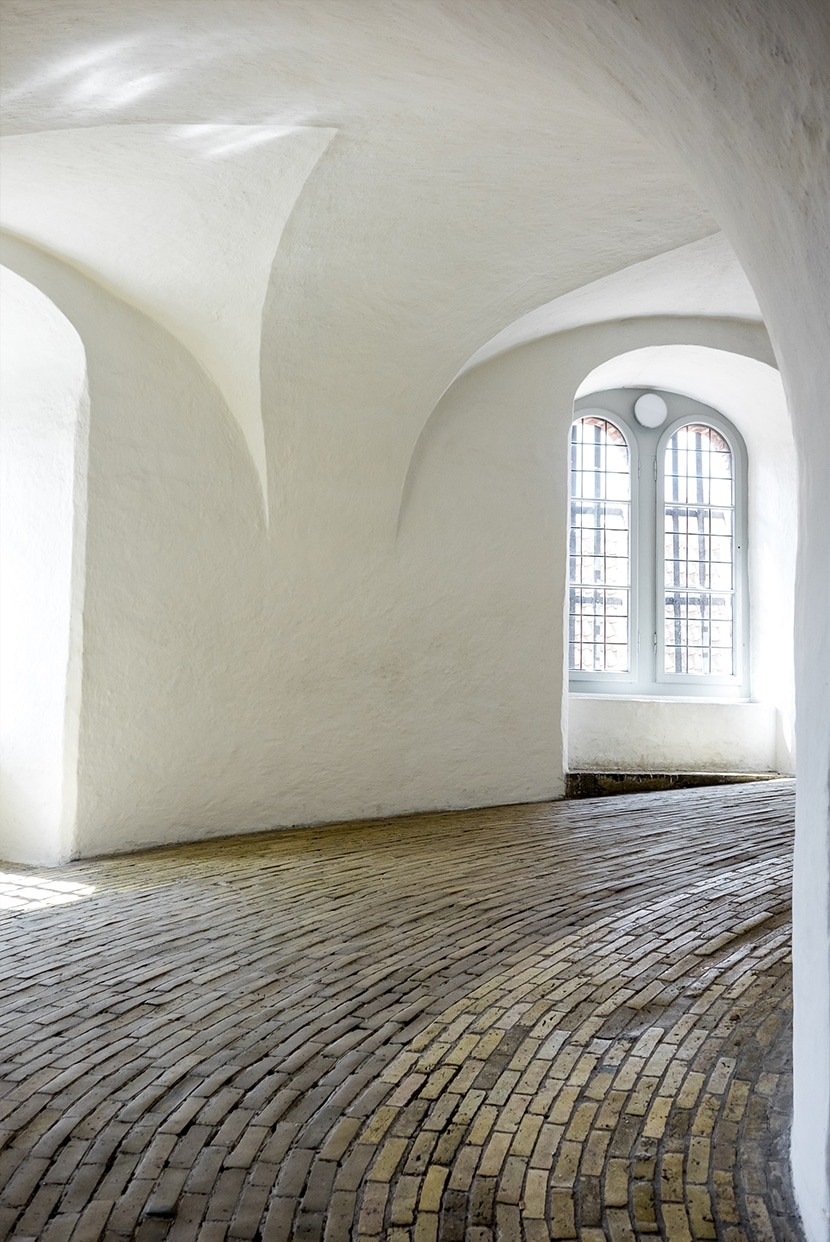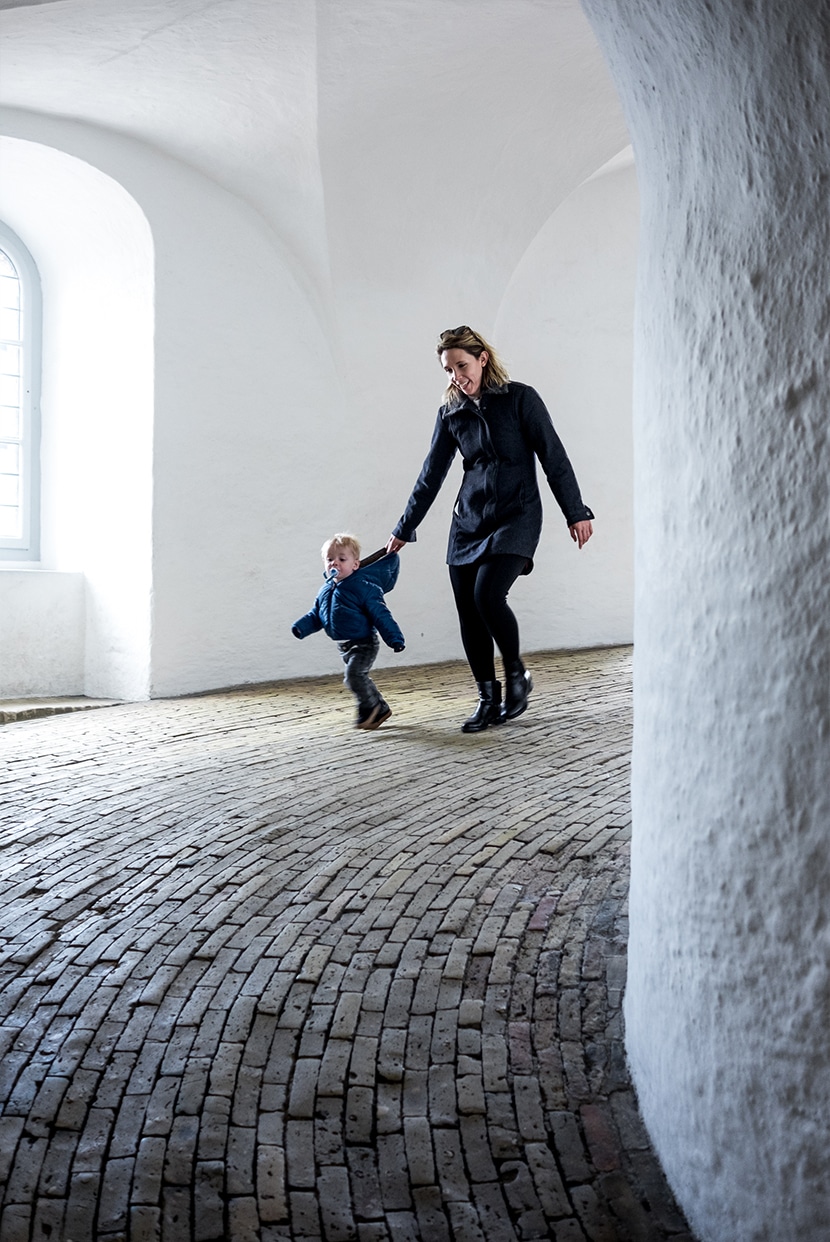 One of my favorite things we did one afternoon was take Hayes to the Round Tower. It was on my list because of the light in the space and the brick floor was so beautiful and I wanted to experience it. I have been to other towers that had a better view and offered more in other ways, but this was one I wanted to experience because of the beautiful shape of it. Not to mention I figured it would be a wonderful way to wear out Hayes before lunch. Sure enough after a hike up and the run down the boy was ready to crush some street falafel with us.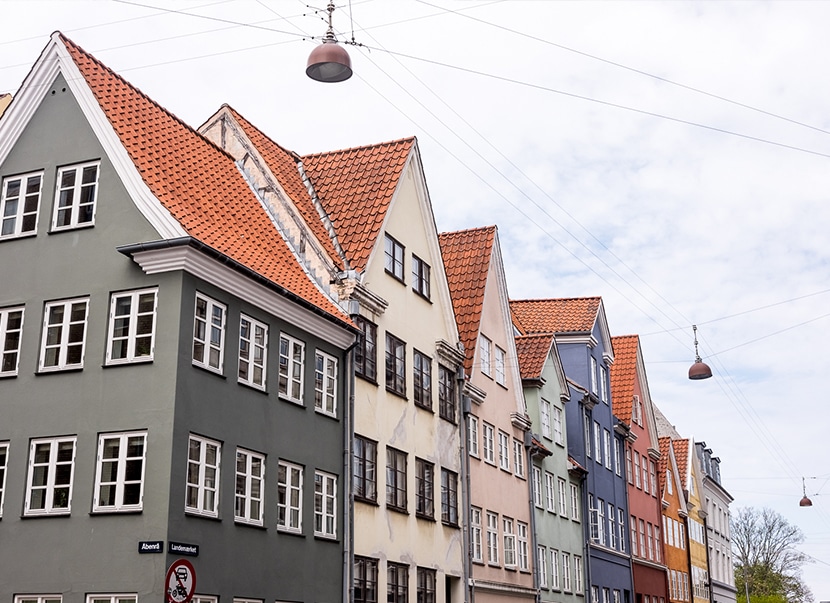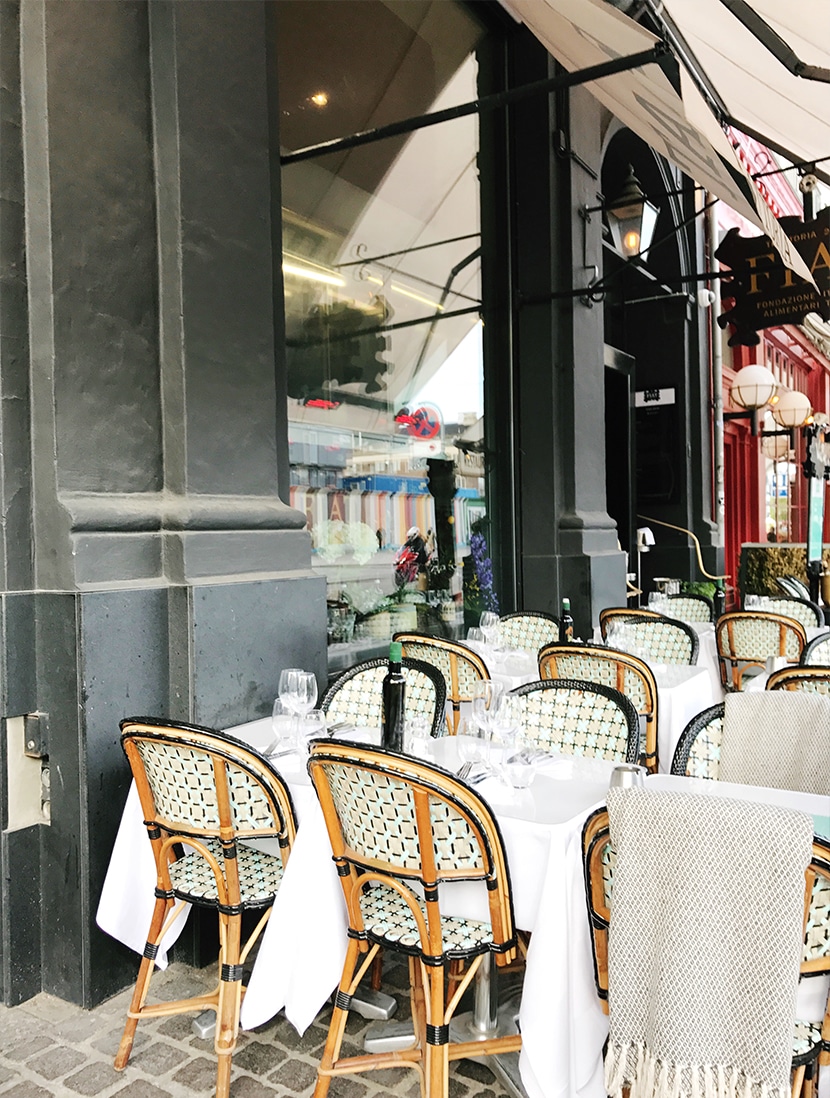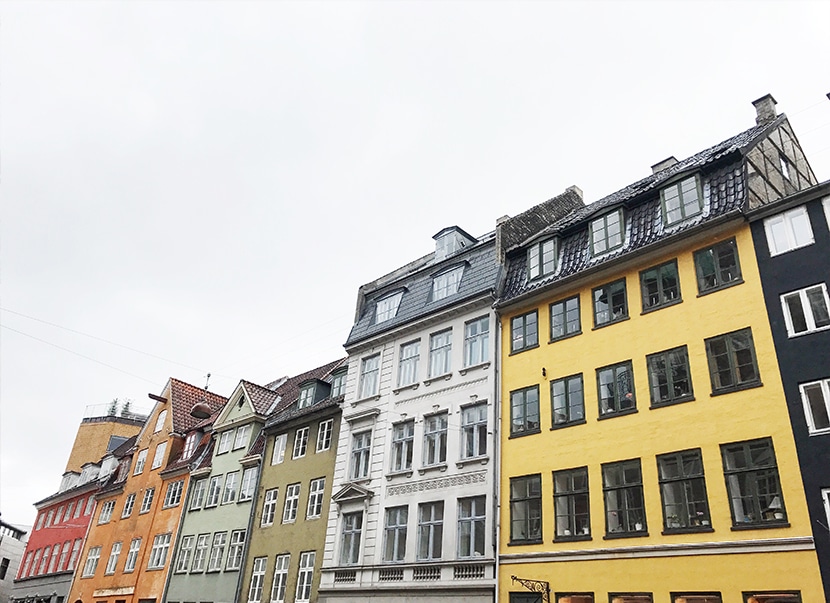 My favorite day of all of them we had in Copenhagen was the day we went to Tivoli Gardens. When Mike's dad mentioned it as an idea I went along thinking it would at least be a fun activity for Hayes. Looking back it was one my favorite days we spent in the city. We wandered over from our apartment and saw the city from a foot, then we landed at the gardens just as the sun came out and it began to get warm. It was a gorgeous and amazing place and I am not someone who enjoys amusement parks.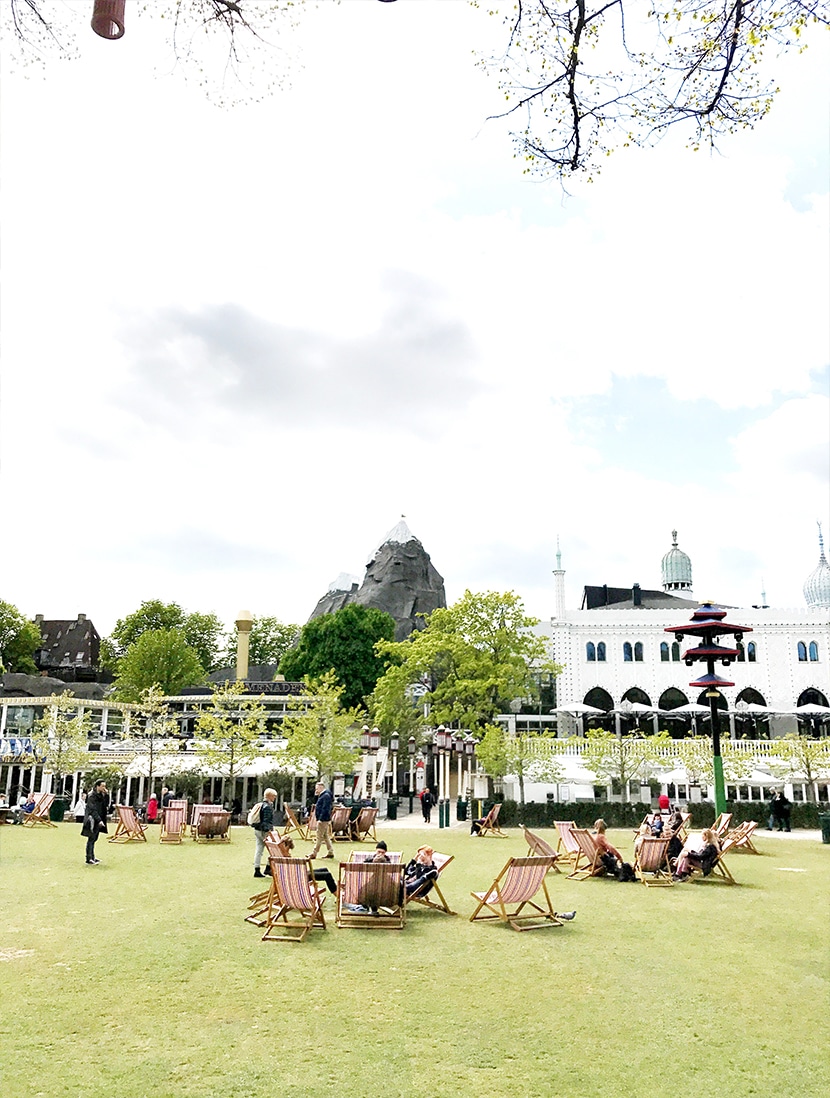 Tivoli was one more example of how play is encouraged in this culture. As one of the oldest amusement parks, Tivoli Gardens has rides, amazing food options, and incredible communal spaces for concerts or lounging. Ducks, peacocks, geese, and more wander the park and kids love chasing them all. There are dozens of places to enjoy a meal. Not to mention a few wonderful options to eat inside a greenhouse. I had a REALLY hard time choosing where to eat considering the adult side of me wanted to eat at the amazing Gemyse, which was more or less my dream of what I would do for a restaurant, but far from kid friendly. Though they do offer fire pits for you to roast marshmallows around a very cool firepit in Hay outdoor chairs…so hygge and perfect for a chilly day.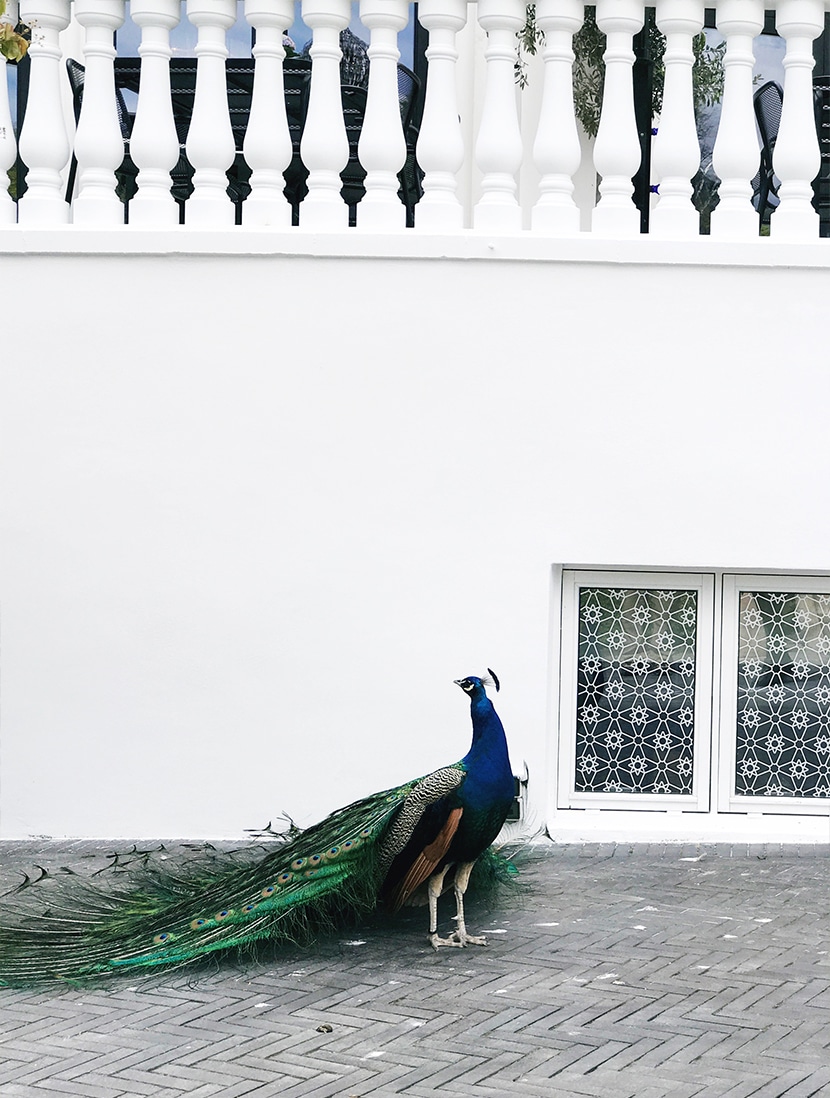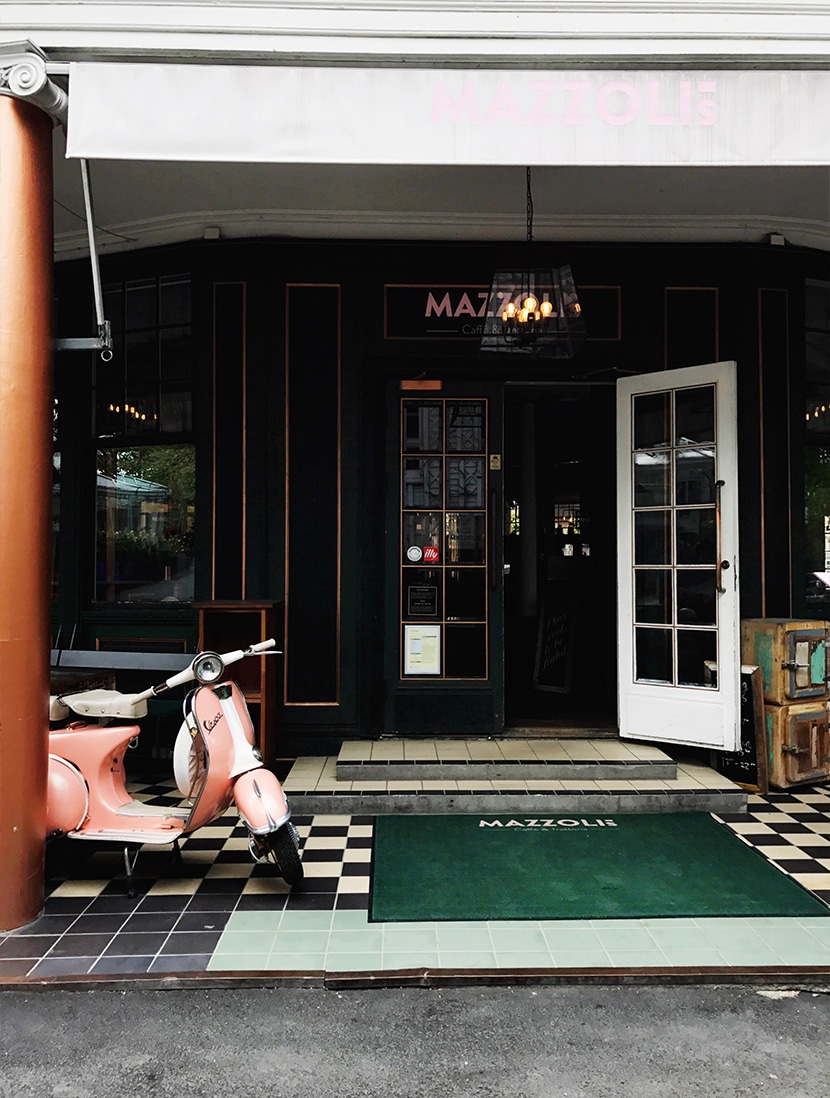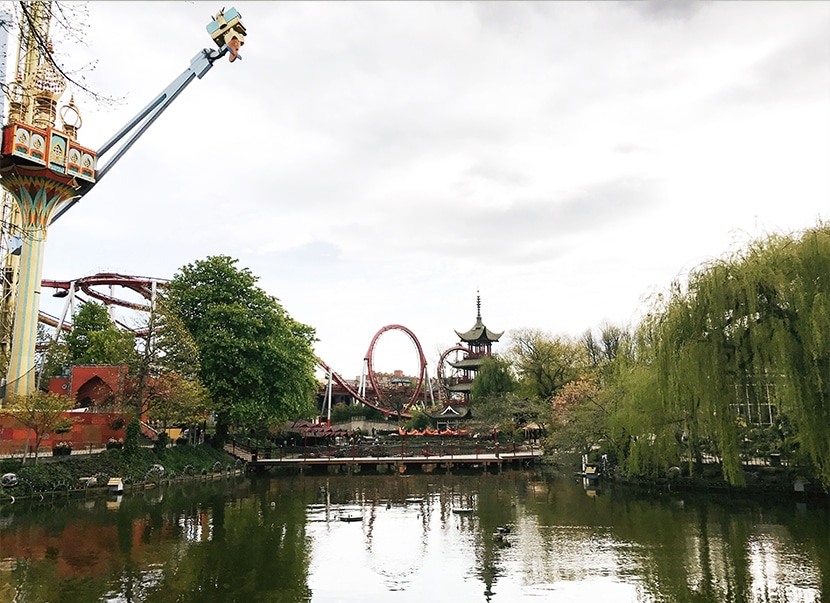 All around the park you will find amazing architecture, design, and experiences. I couldn't get over this ice cream stand in the park. The design was so good and really had fun with the idea of an ice cream cone making it into a pattern.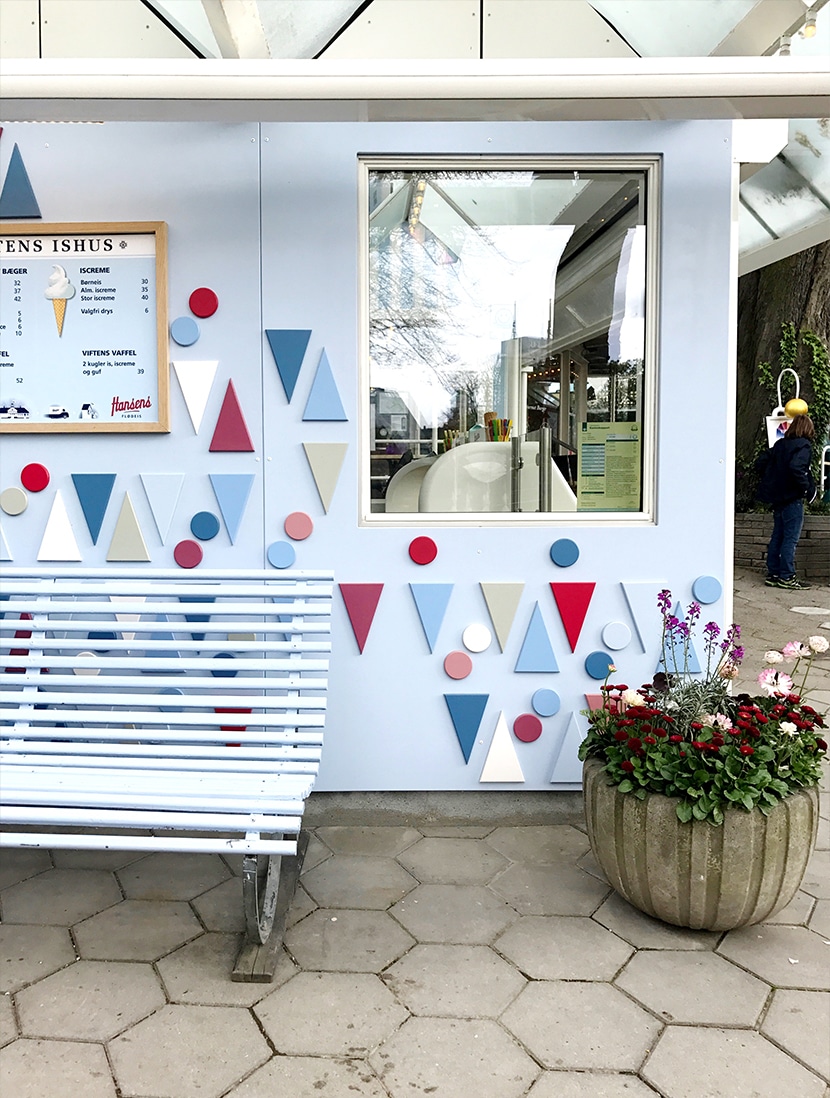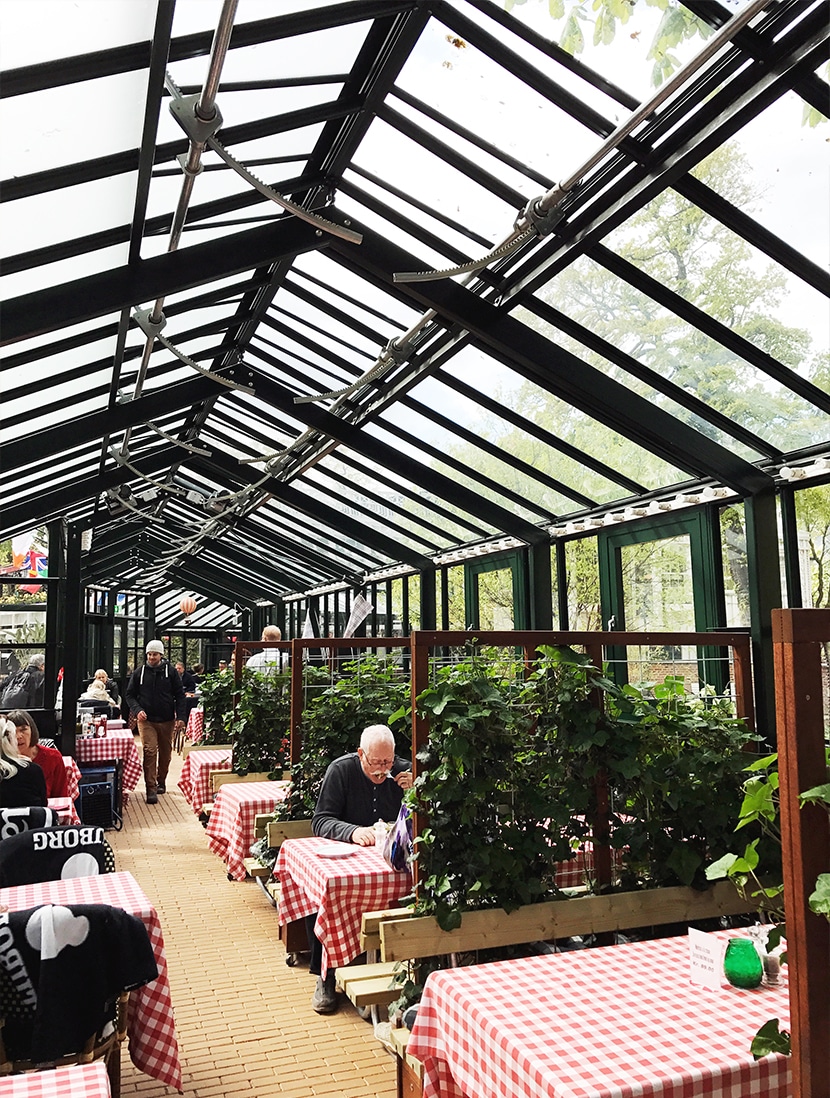 Ultimately we landed at a greenhouse restaurant that offered the most traditional food options of them all. We enjoyed pickled herring here and a full lunch tray of smoked salmon, røgbrød, and wine and beer. I have always loved the idea of eating in a greenhouse so it was wonderful to experience it on this chilly day here at Tivoli. I literally couldn't recommend going to Tivoli Gardens more. Hayes not only enjoyed the food, but he chased ducks, laughed at flowers, and we all laughed so hard that day. It was an amazing place to go whether you have kids or not.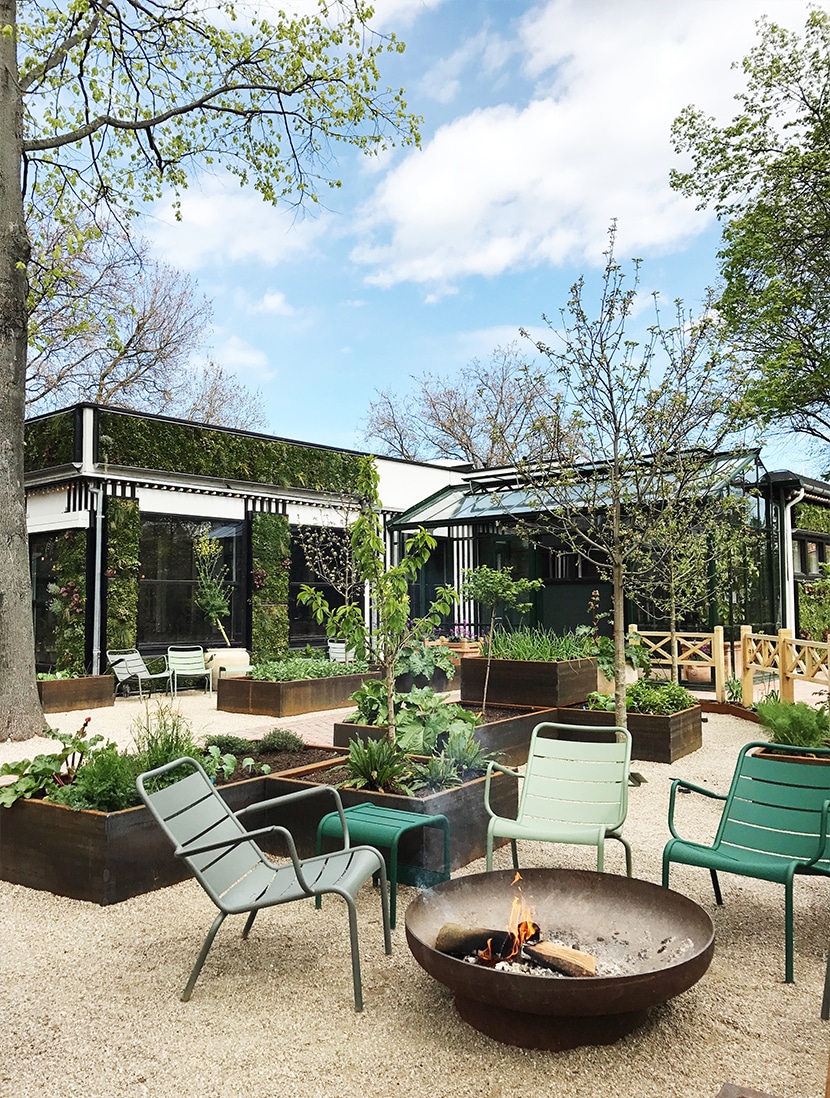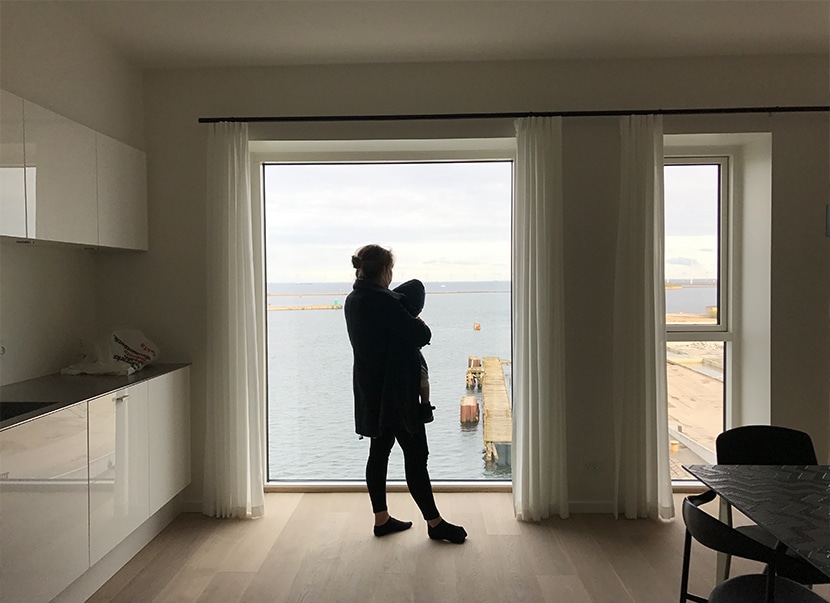 During our time in Copenhagen, we had to move the last full day we were there. Our apartment we had was only available for 4 nights so we spent our last one at STAY Seaport on the recommendation of our host. The location is brand new and there is a lot going on in the area, but it is a very different side of the city than what we had been experiencing. The apartments are beautiful and very well done and the staff is excellent, but currently, it is very new and there isn't much nearby in terms of food or drink so it is a little bit of work to get groceries back to your apartment. It worked out well for us, but if you do stay here, just know it will take some work. It is nearby a subway station though.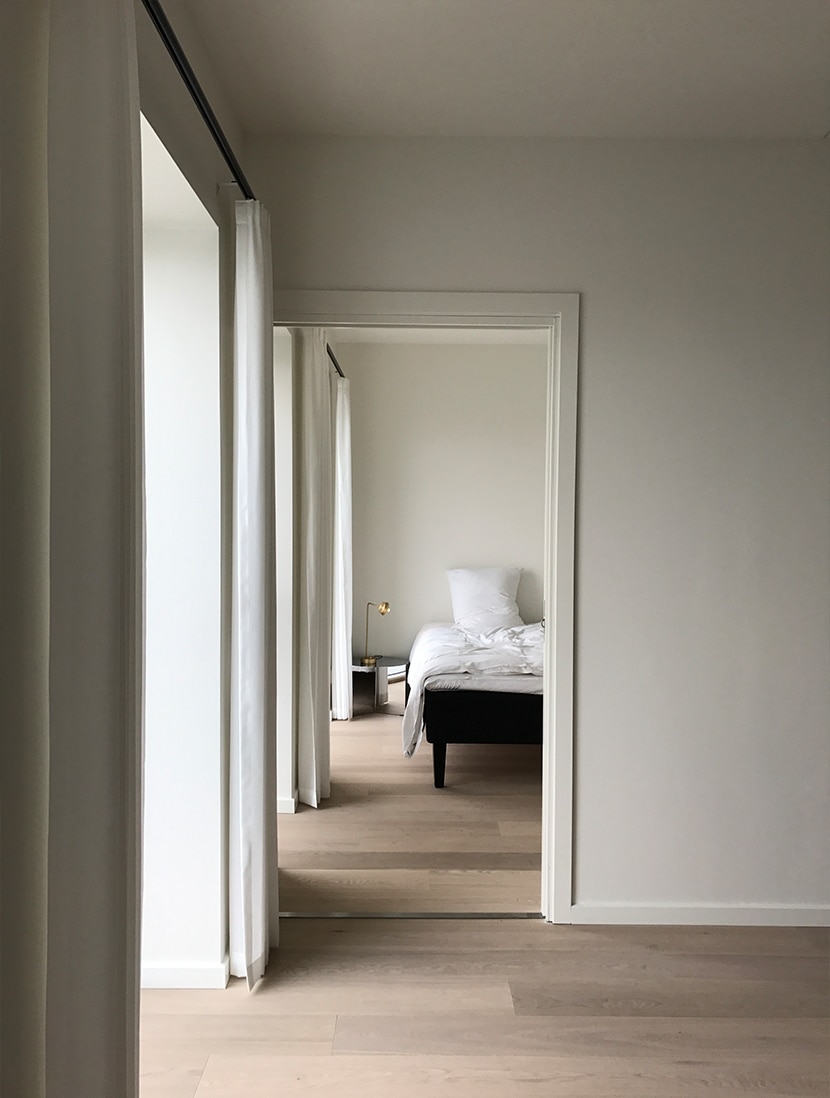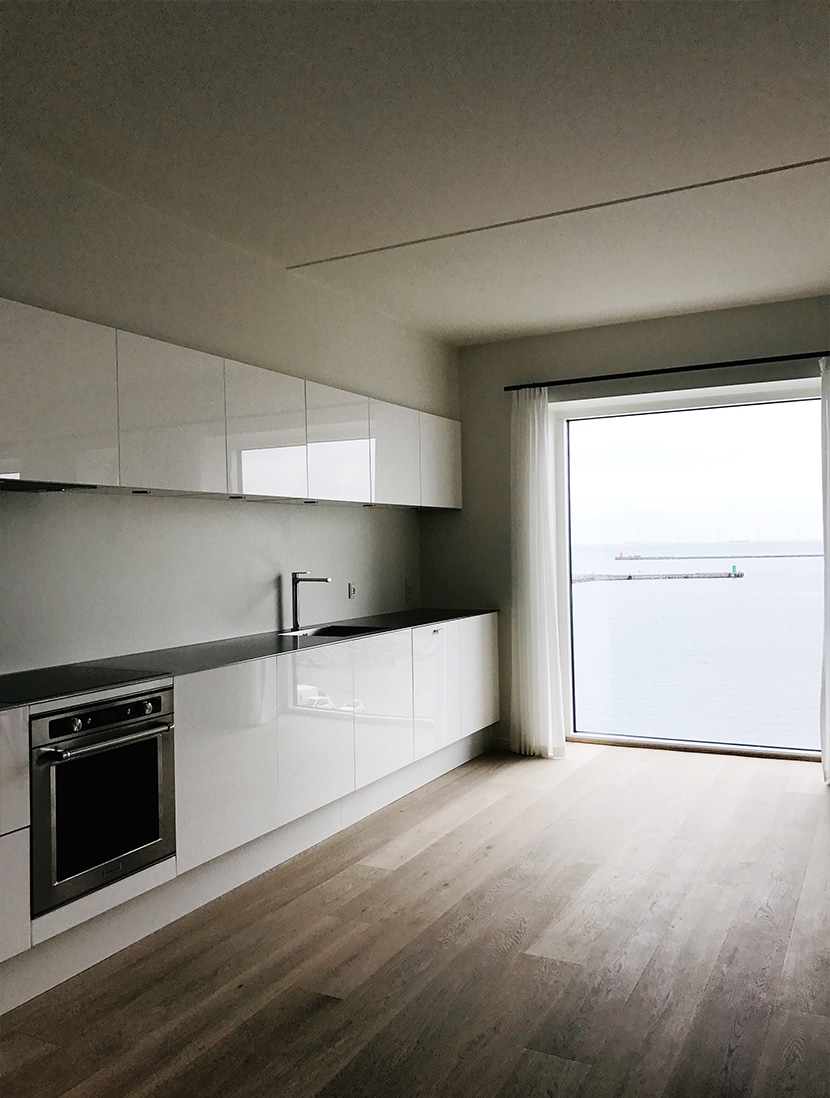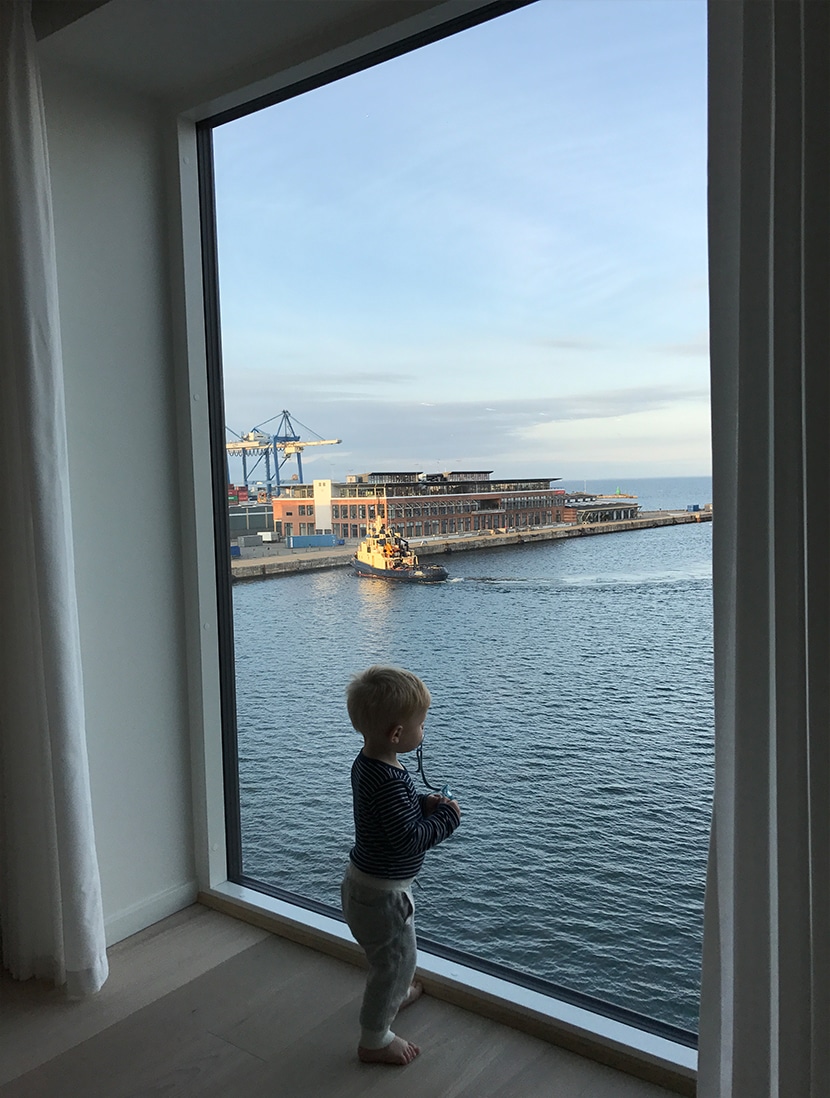 We loved our apartment at STAY Seaport. It had 2 huge bathrooms and bedrooms, a washer and dryer, gorgeous views of the ocean where we could nearly see Sweden, and a very well equipped kitchen. They thought of everything in our apartment and I think in a few years once more is completed in the area, this will be a stellar place to stay from an amenities standpoint as well as the quality of the rental. We loved how affordable the stay was for us for one night since most apartments are hard to rent for only one night.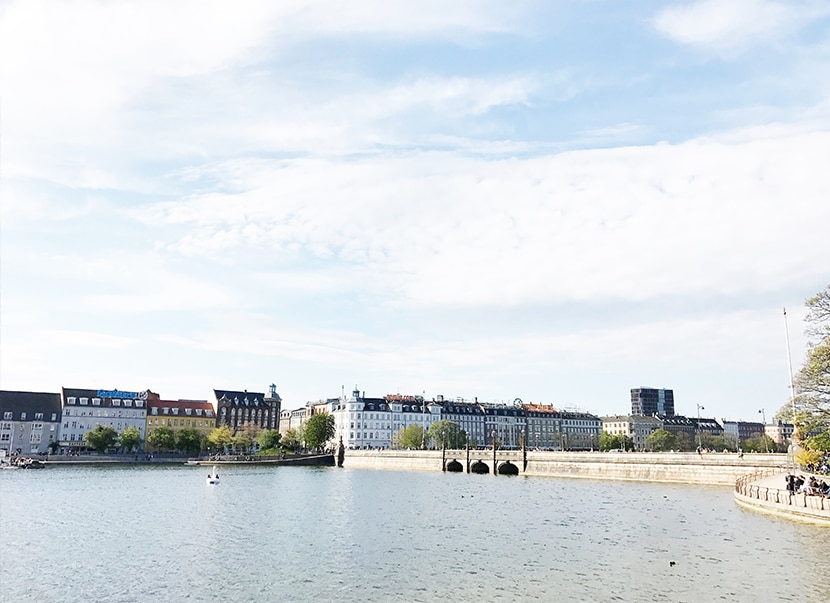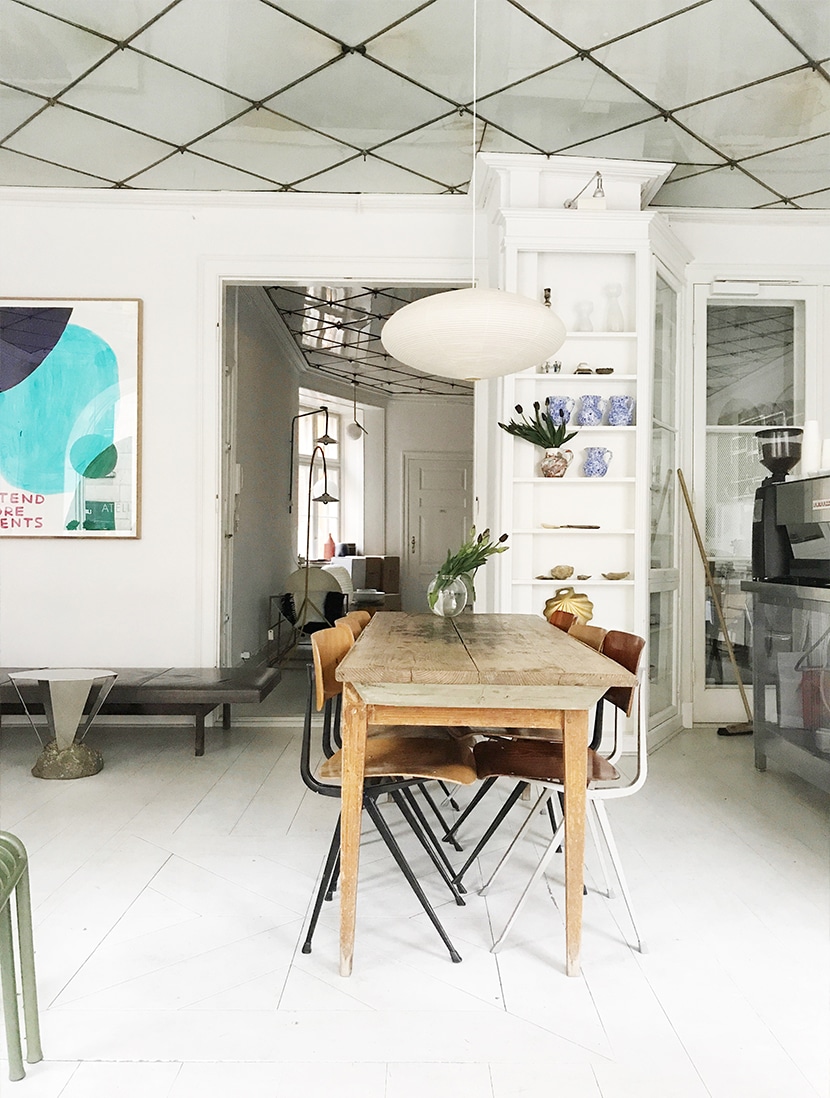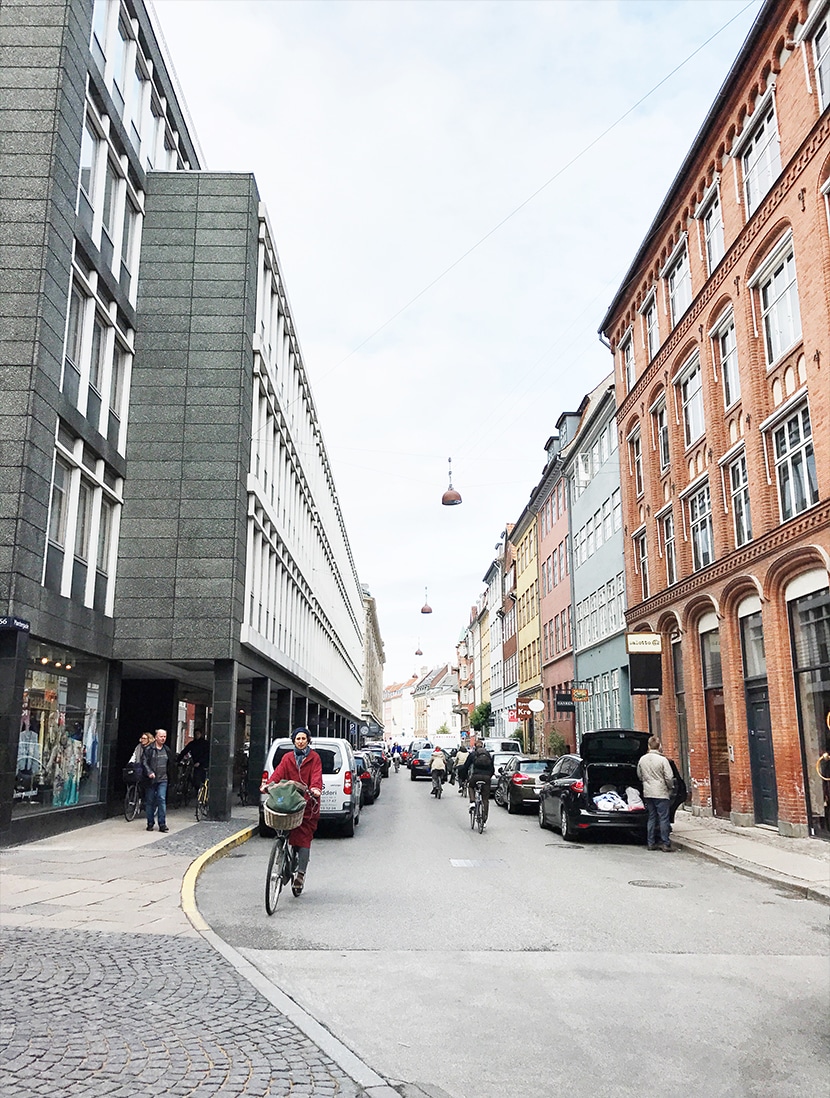 During the last few days of our stay, Mike and I took an afternoon to dive back into the city together while Hayes spent time at the apartment with his grandparents. We both wanted to experience the Design Museum Denmark. Our love for Scandinavian design is pretty serious so we wanted to know the history even more than what we had learned in design school. It felt like great research for our home as well.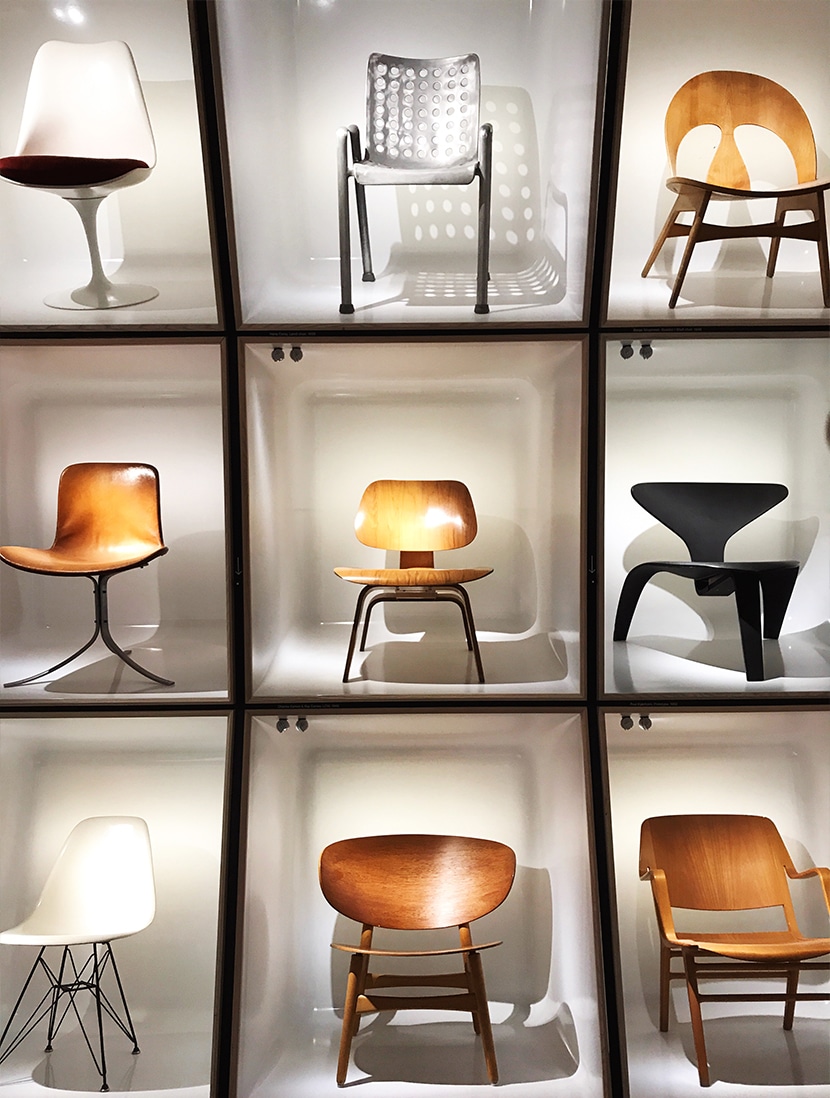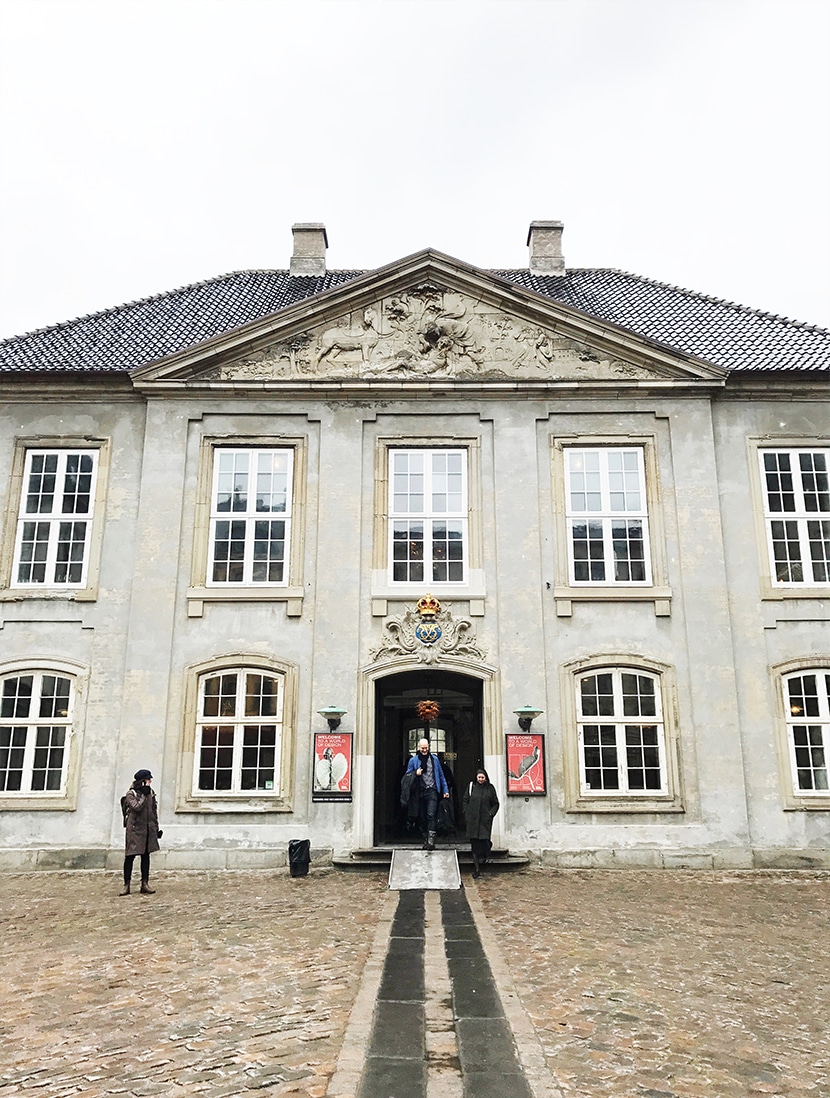 If you are a design nerd I highly suggest stopping in here. The museum is small but it is mighty. Not to mention the restaurant looked amazing even if we couldn't enjoy it. I would go back to eat here in a heart beat. The whole experience was beautiful and possibly one of my favorite small design museums I have visited.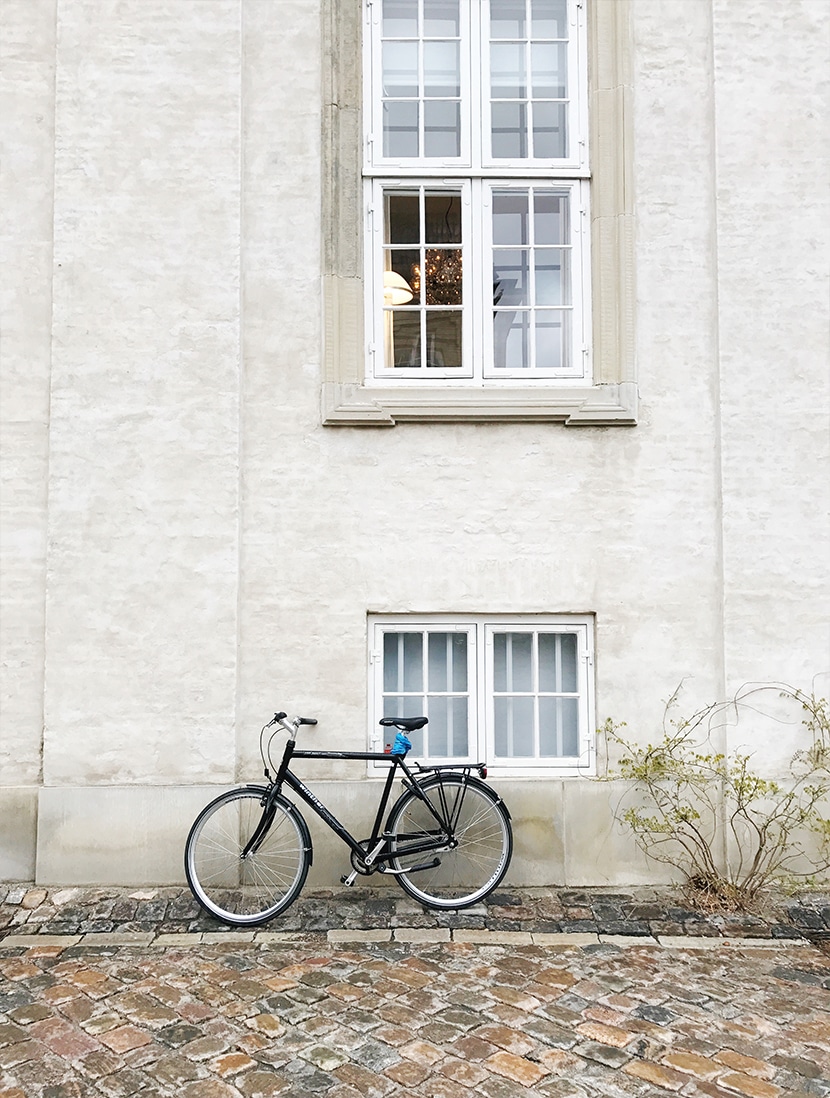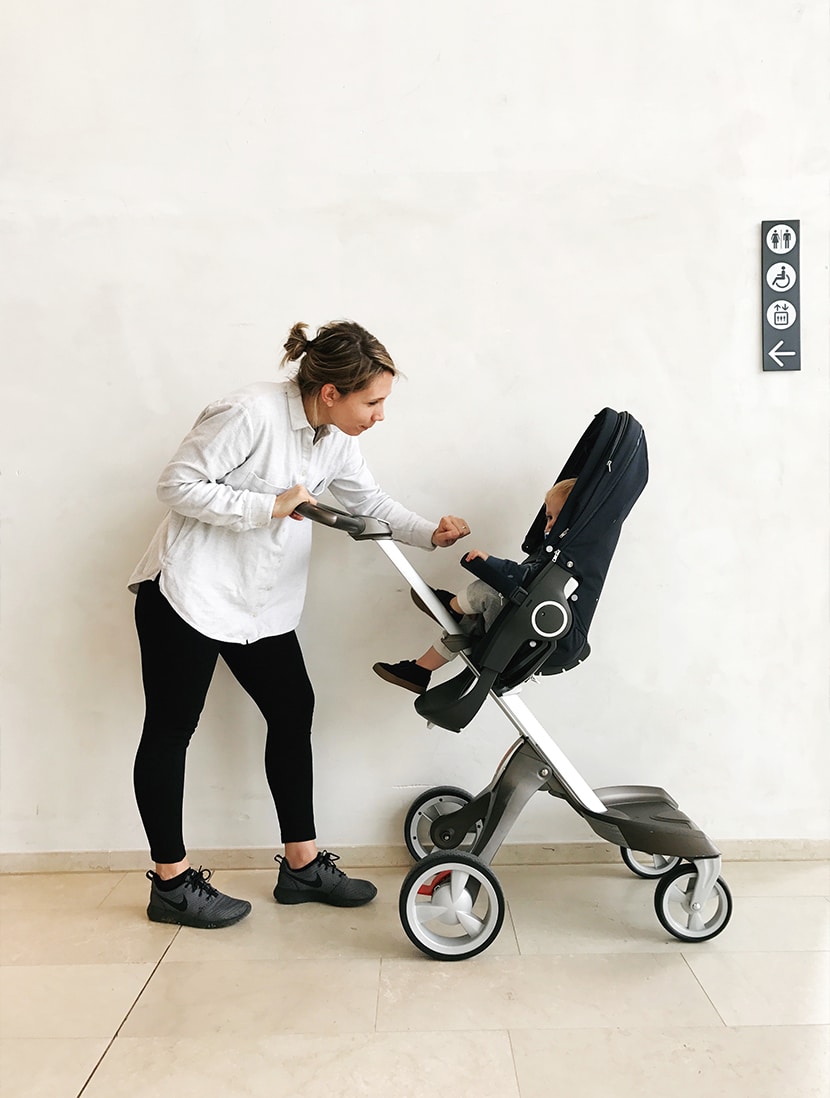 All of our museum experiences were top notch, though. One of the other days we decided to do the National Museum of Denmark. This is where they gave us a discount for bringing Hayes with us as well as gave us a beautiful and clean Stokke stroller to use while we wandered the museum. How amazing is that? Everywhere we went in Copenhagen we felt that life was catered to us as parents of a young child. Such a refreshing experience!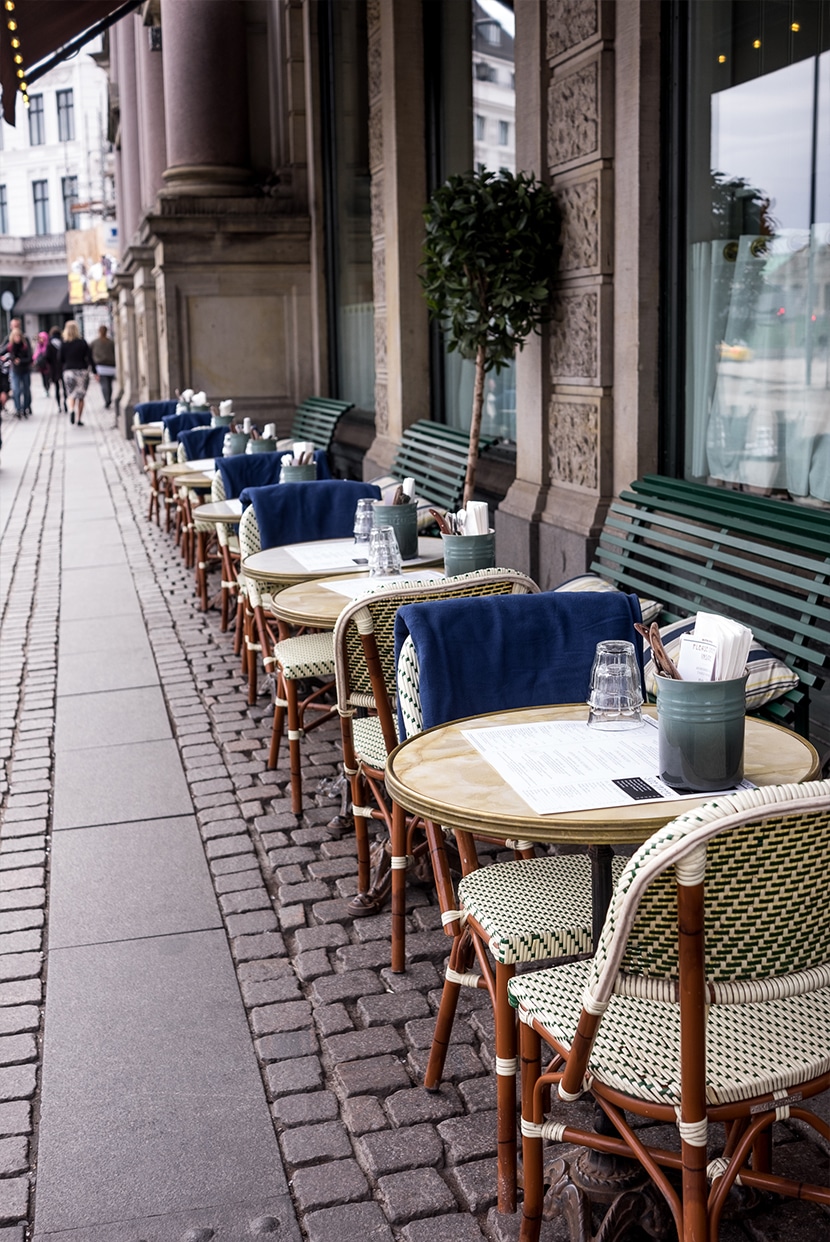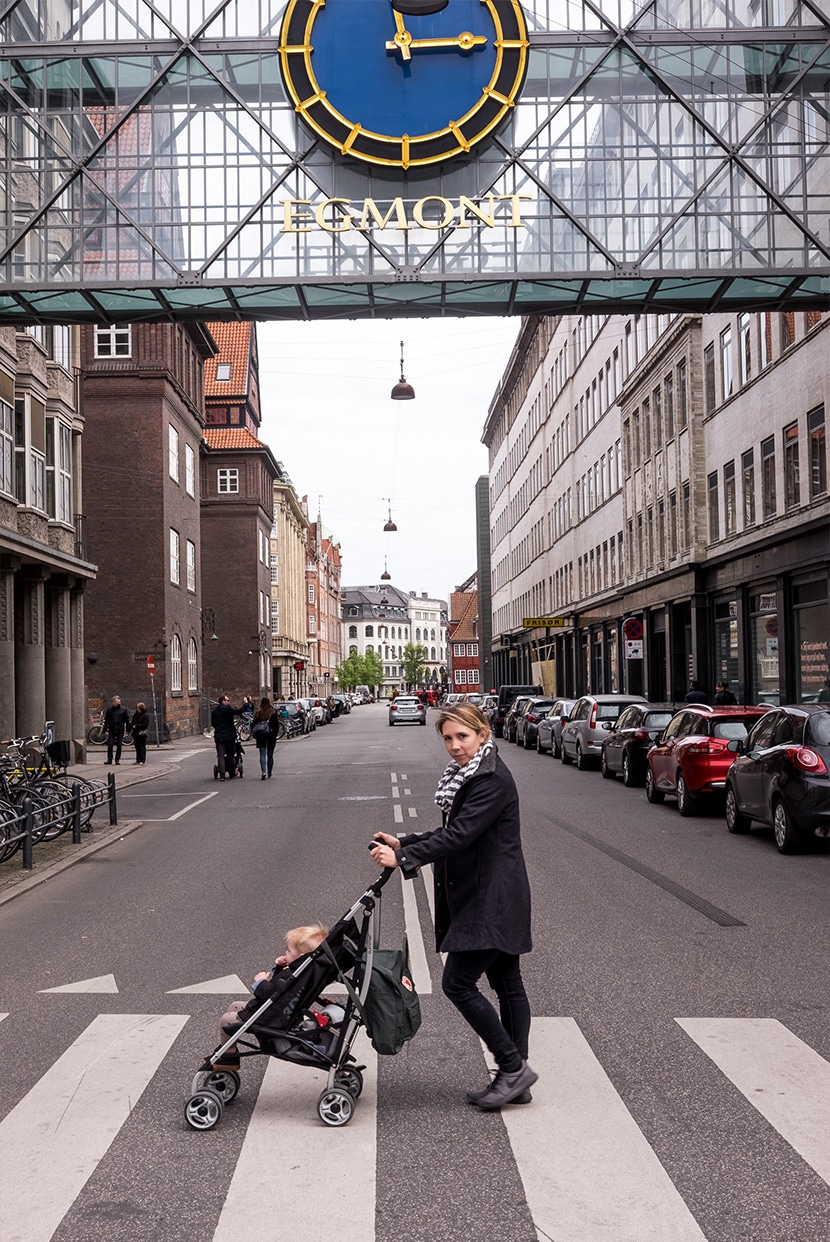 The same day we visited the National Museum, we also stopped at the gardens at the Rosenborg Castle, which are free to the public. Since Hayes loves being outside this was a safe place to let him run around, smell flowers, chase ducks, and enjoy the sun while we wandered our way back to our apartment.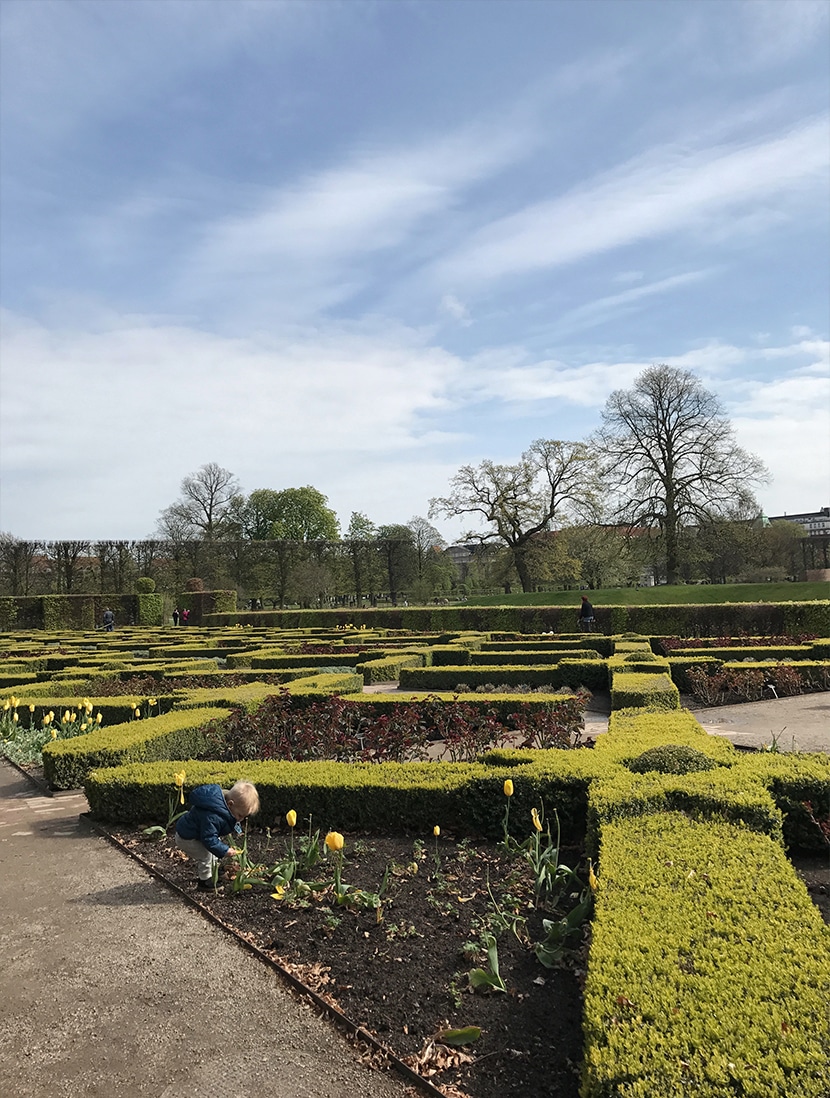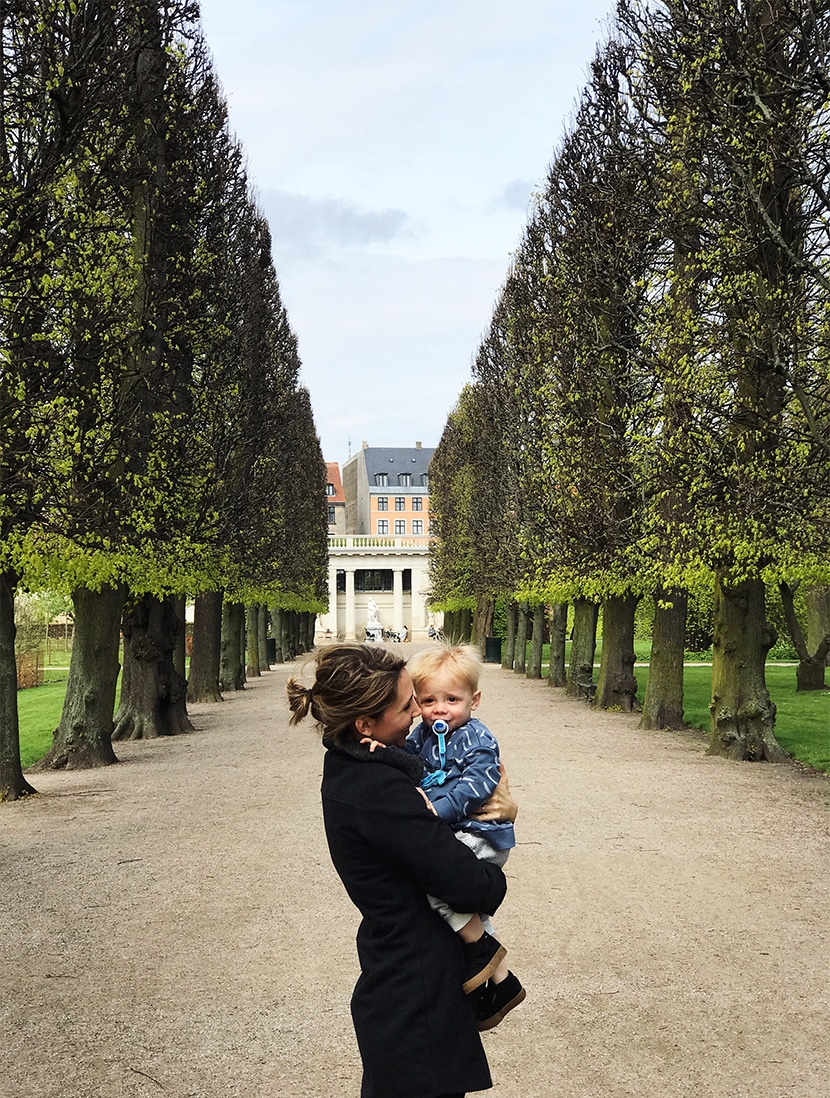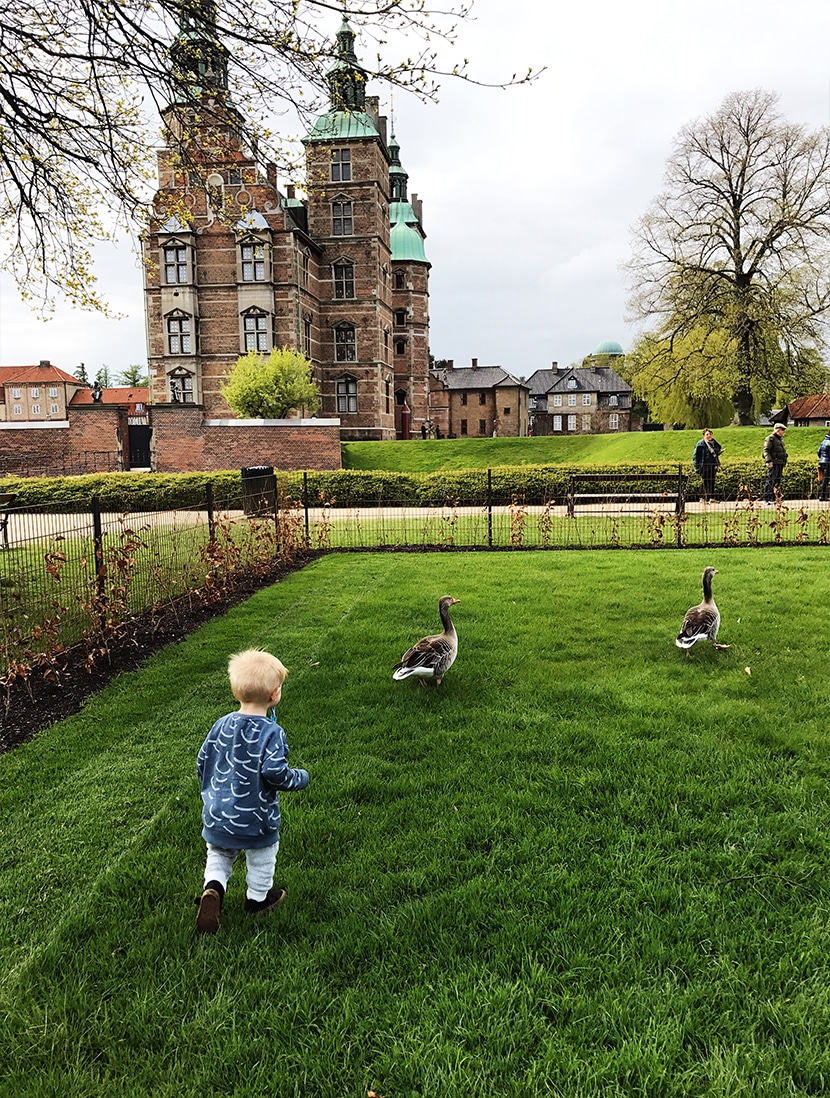 This final half of our trip is when I learned to relax as a mom with Hayes. When I did I realized how much more of the city I was taking in. I also was better able to see what Hayes was seeing in the experience. I found so much more happiness and contentment in our travels. There are tons of things I took away from this trip. I was inspired to add in more play to my work, make a point to enjoy things more deeply, but the biggest thing I took away that will affect me now for years as a mother was that things really will be what they are going to be. Kids need very little in life but love. It was something I knew, but I think all the months of working to get him scheduled and more made me forget that in some ways. You get through the sleeplessness and schedule breaking when you travel and it is all okay. It doesn't have to be perfect. Breaking the routine is okay and should be encouraged when traveling. It shouldn't be like it is at home, or else why did you come? Now, back home I have less worries about things than I did before. It feels good. Whether that is Danish or not I don't know, but I do know the Danes taught me to relax and enjoy life even more. That is one of the best things I felt I took home from this trip.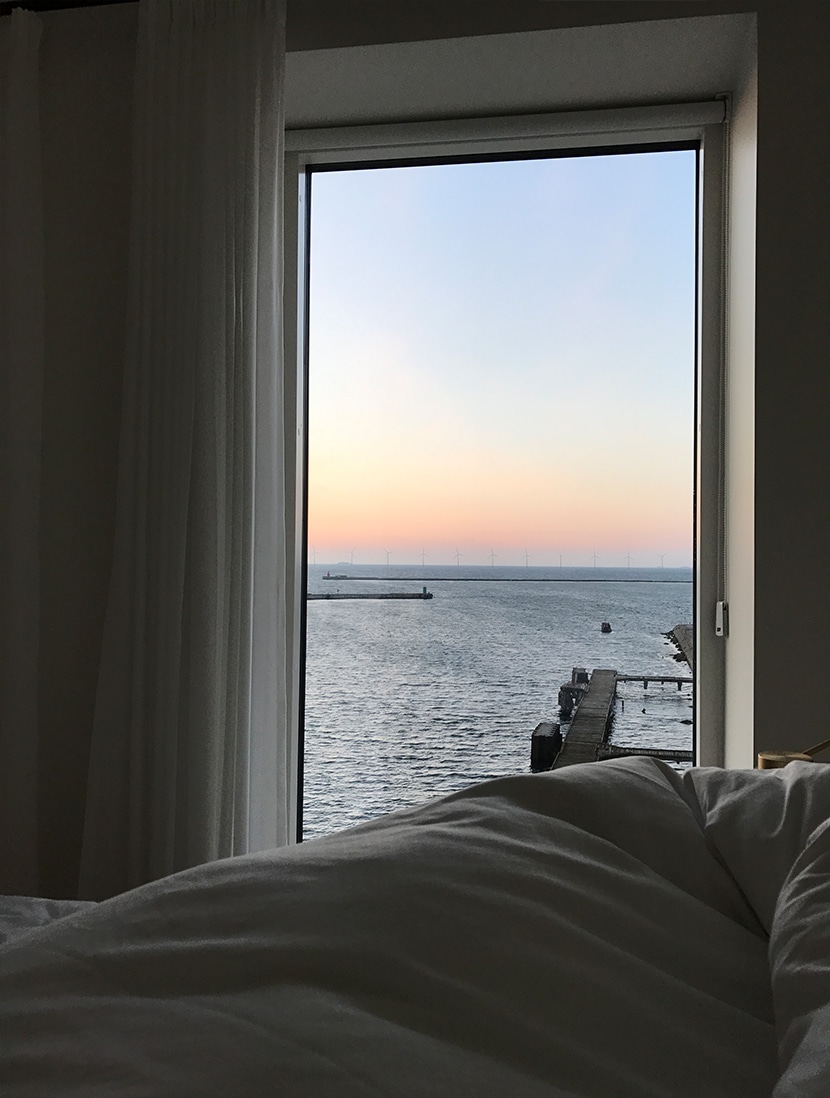 The last day we woke up in Copenhagen it was 5 AM when the sun started rising. I forgot to close the black out curtains the night before. I looked out our window of our room and saw the horizon filled with the pink hues of the sunrise over the wind turbines out on the water and I felt sad to leave, but I also felt so thankful for that we took this trip. I felt I was leaving a better version of myself because of Copenhagen and Denmark. I hope we return sooner rather than later. There is so much I want to experience in this amazing country. Thank you, Denmark for being the most enjoyable, kind, warming, and relaxing place I have ever been to. I carried home very little souvenirs, but I brought home the deepest sense of what hygge means. That to me was the most important thing I could have brought back with me.