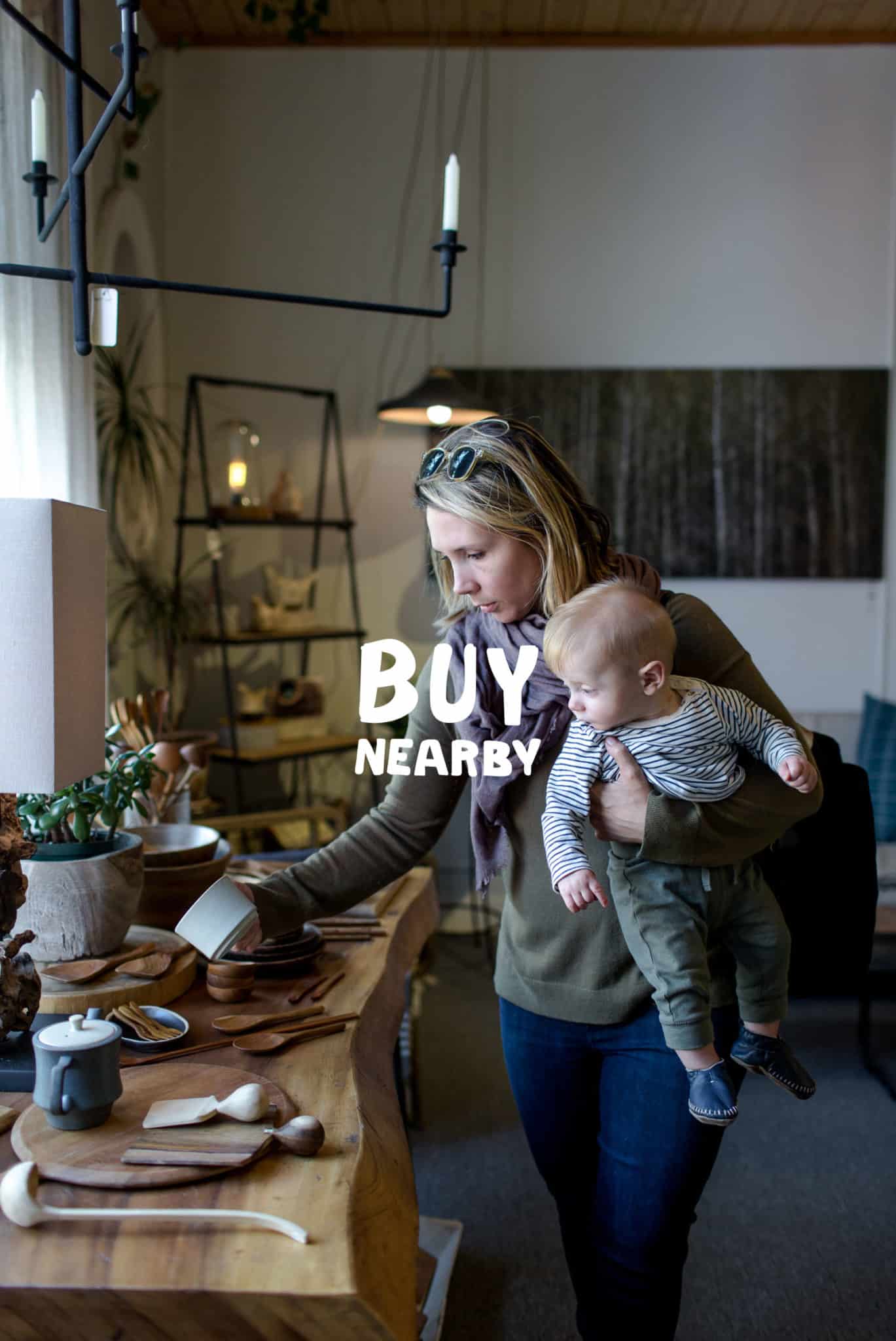 We spent our first weekend back in Michigan getting settled at our new rental and enjoying the fall weather that has blown in since we returned. Since coming back, we have made a strong commitment to choosing to buy local whenever we have the option. This is why we are so excited to partner with the Michigan Retailers Association to share our favorite places to Buy Nearby in honor of their upcoming Buy Nearby weekend on October 1st and 2nd. So come with us as we wander a few of our favorite places downtown as a family this last weekend.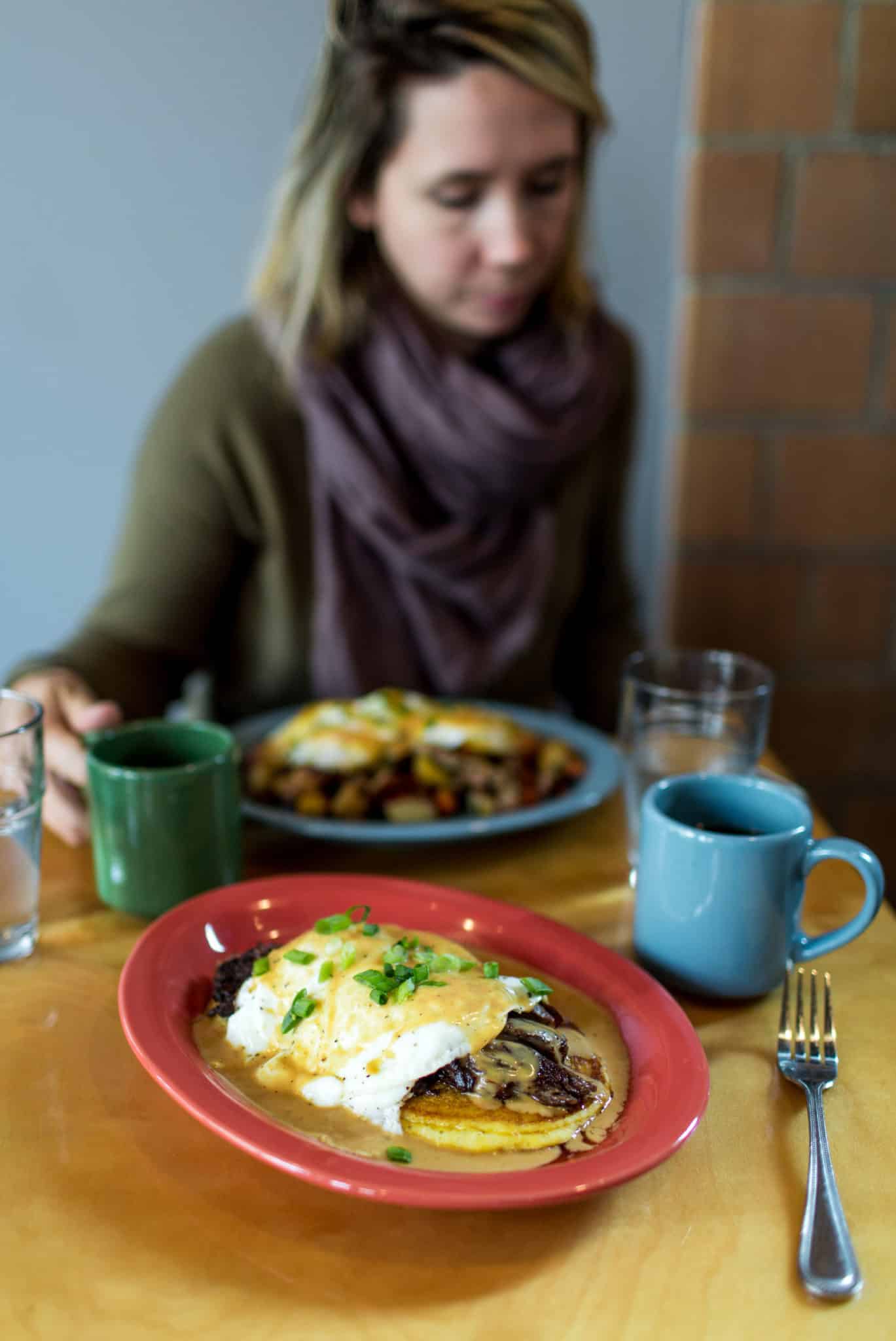 We started the day with brunch. We have a couple favorites such as Towne Plaza, Patisserie Amie, and Amical, but with a short window of time we stopped in at our favorite quick stop, Harvest to try out their brunch options. We haven't ever done brunch at Harvest so it was a really great surprise to try some brunch items that come with a free coffee and a sweet treat. The brunch menu has some unique dishes and something from everyone on their limited menu.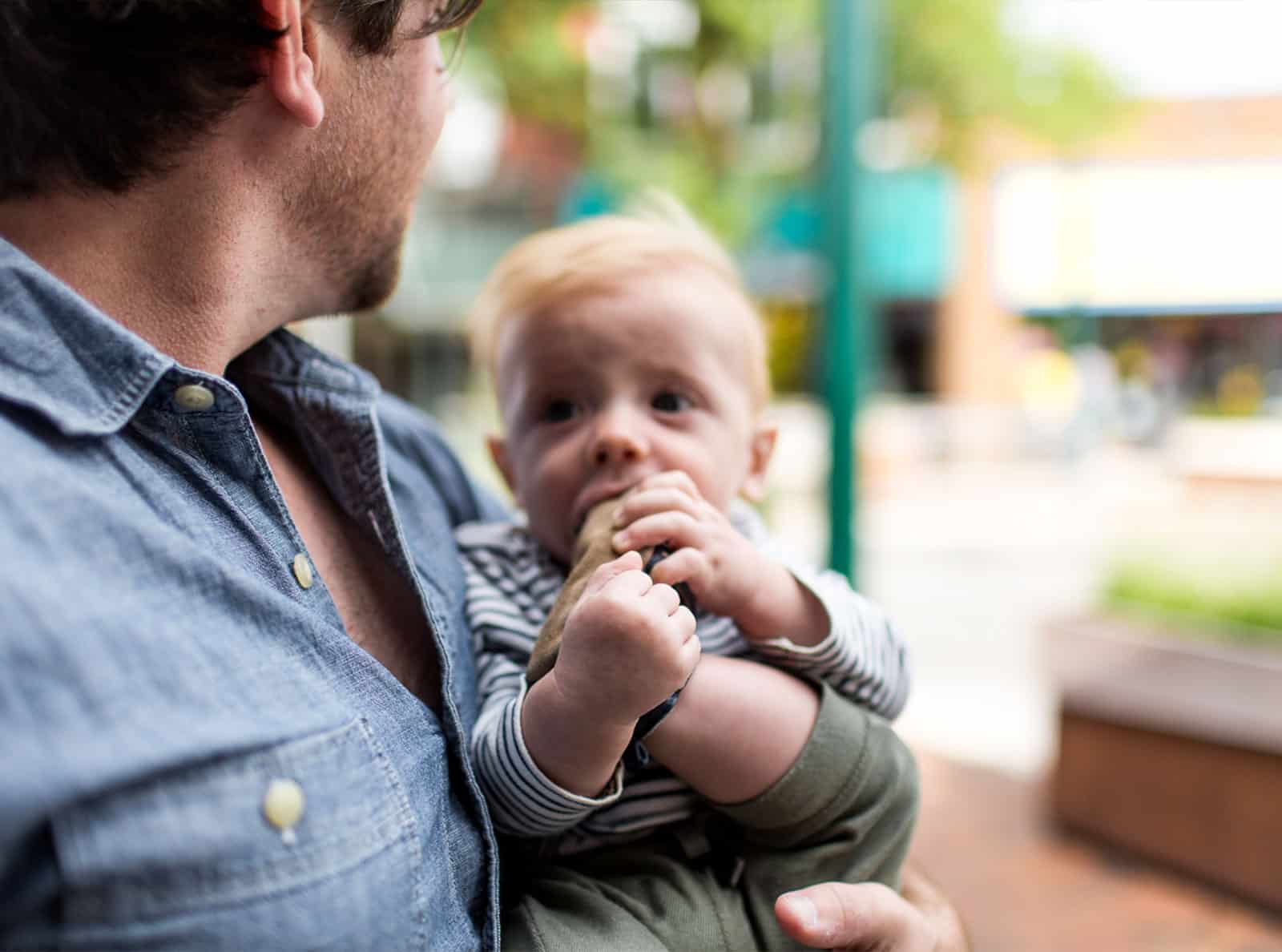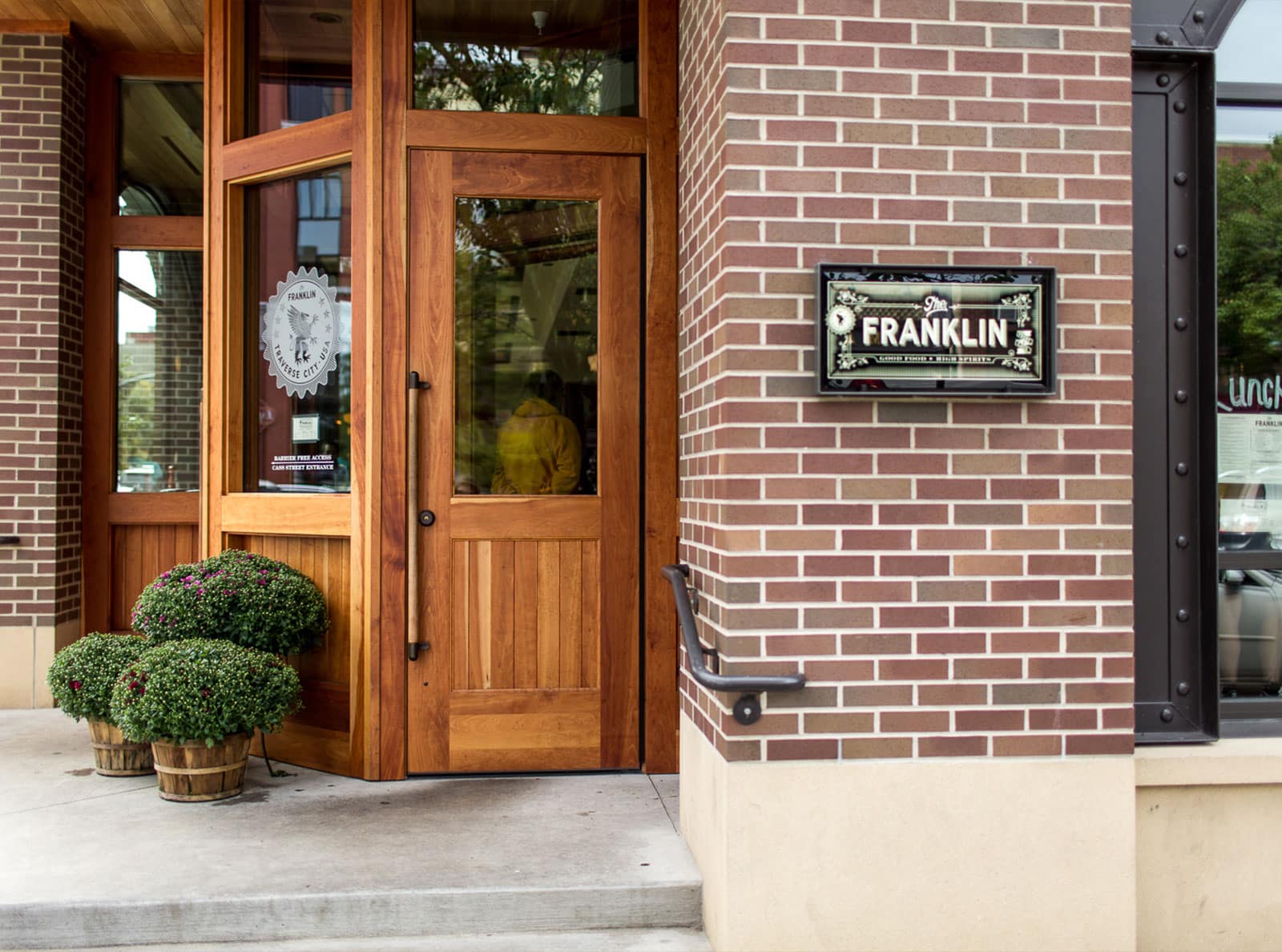 After grabbing some food, we swung into our favorite bookstore, Brilliant Books to find a new book or two for Hayes. Right now, he is all about touch and feel books these days so we thought we would pick one up to add to his library at our new place.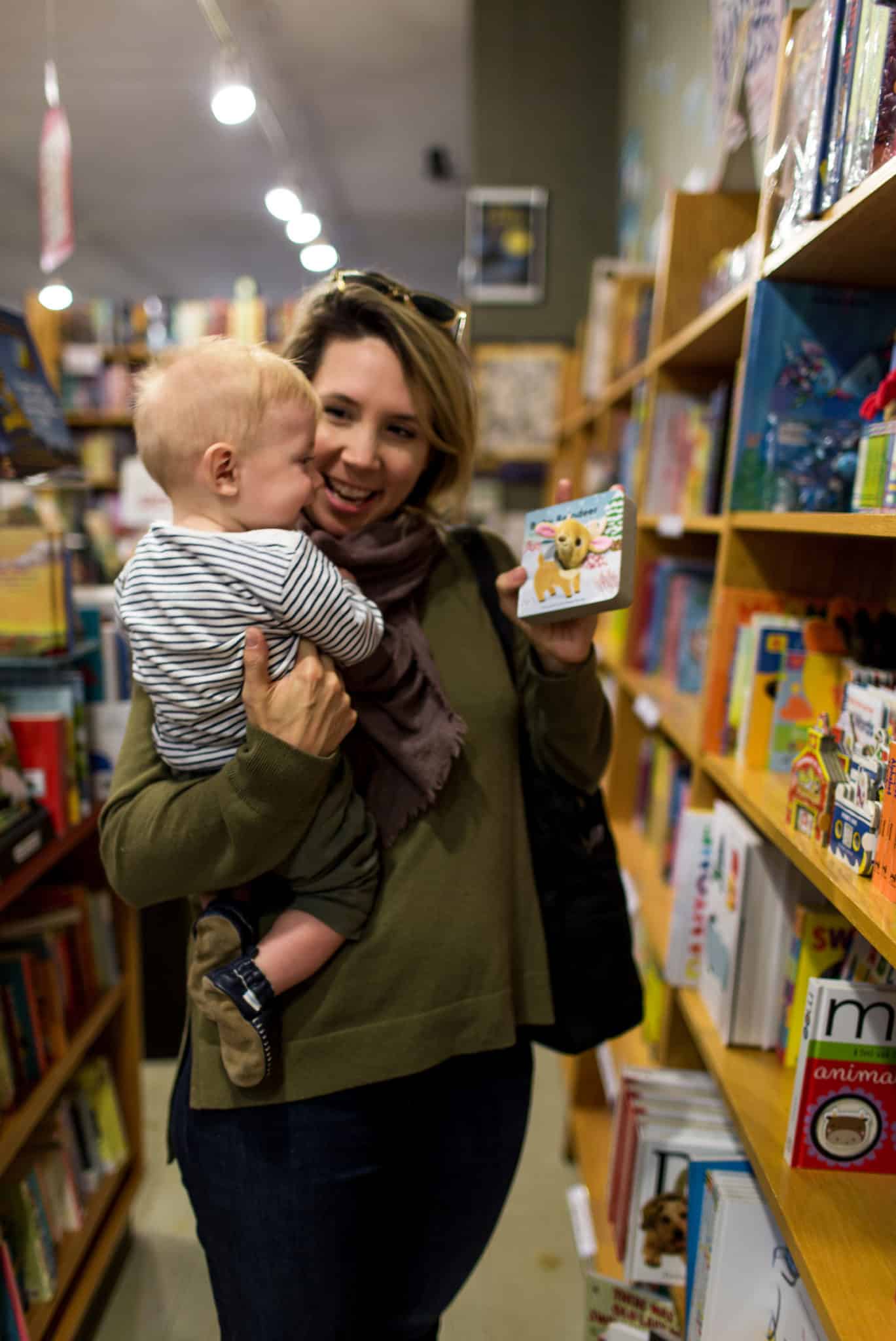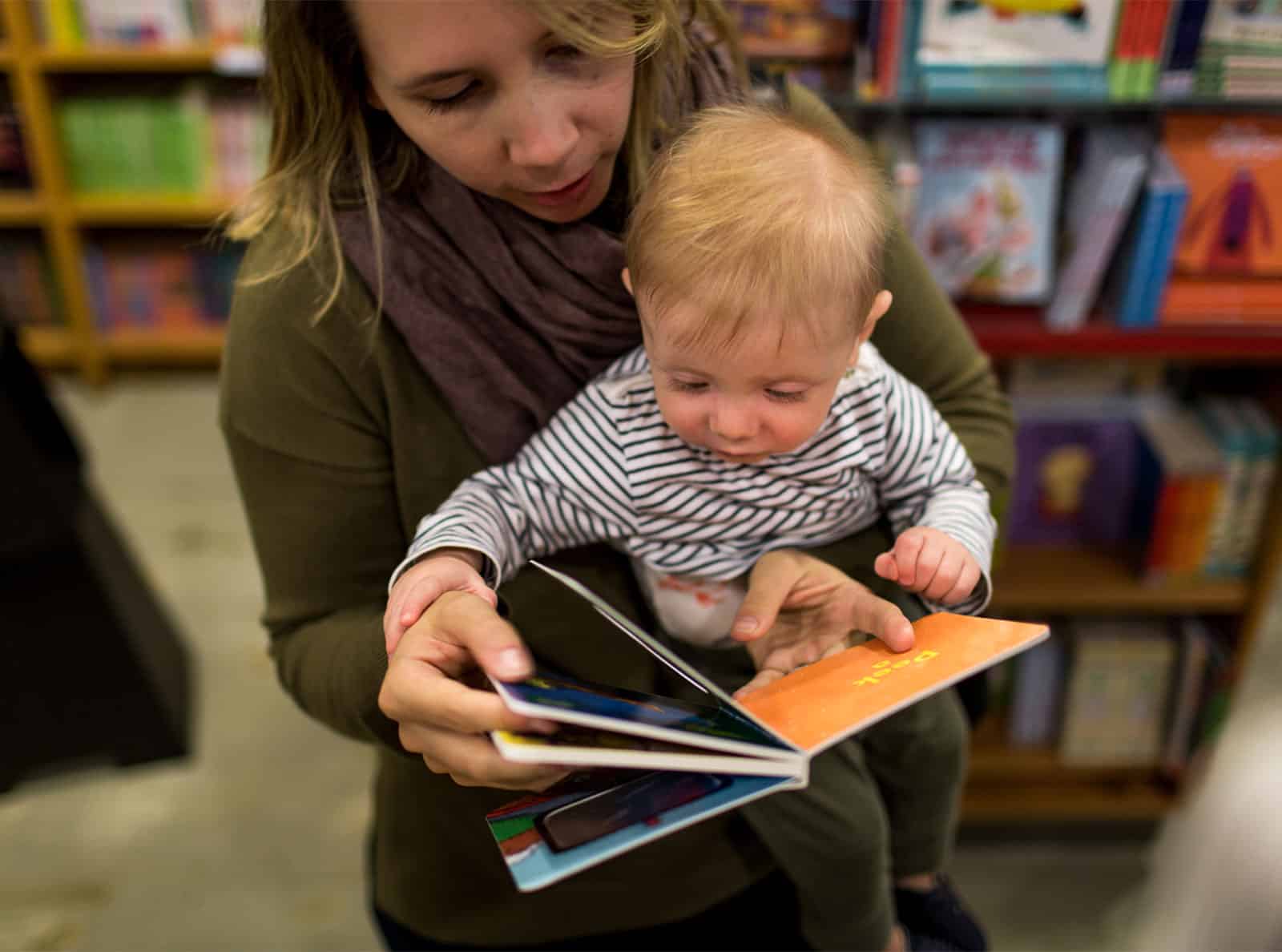 We love this store, because not only do they have all the good stuff, but they have unique finds as well. Best of all they carry a lot of the hip titles and a TON of local reads you might want to pick up as a local or a tourist.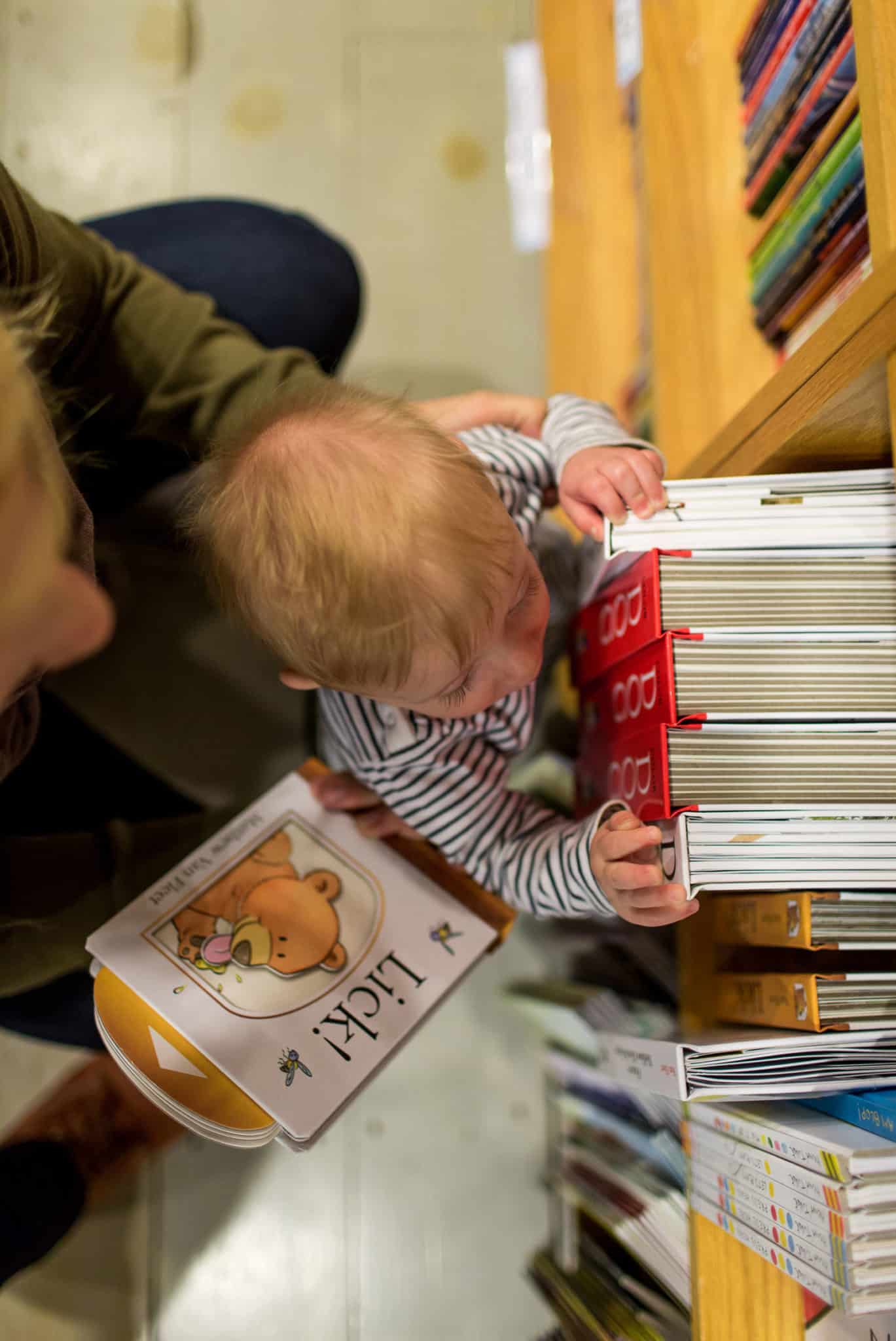 We had a hard time picking a book but we landed on one and decided we will swing back in a month and maybe nab another for him. Though we could buy many of these titles online, we loved having fun as a family looking at them together. Hayes was over the moon to see all the books and it was almost half the fun just picking one out together and seeing him giggle about every single one. Plus, we love that this little store exists and continues to carry the best selection.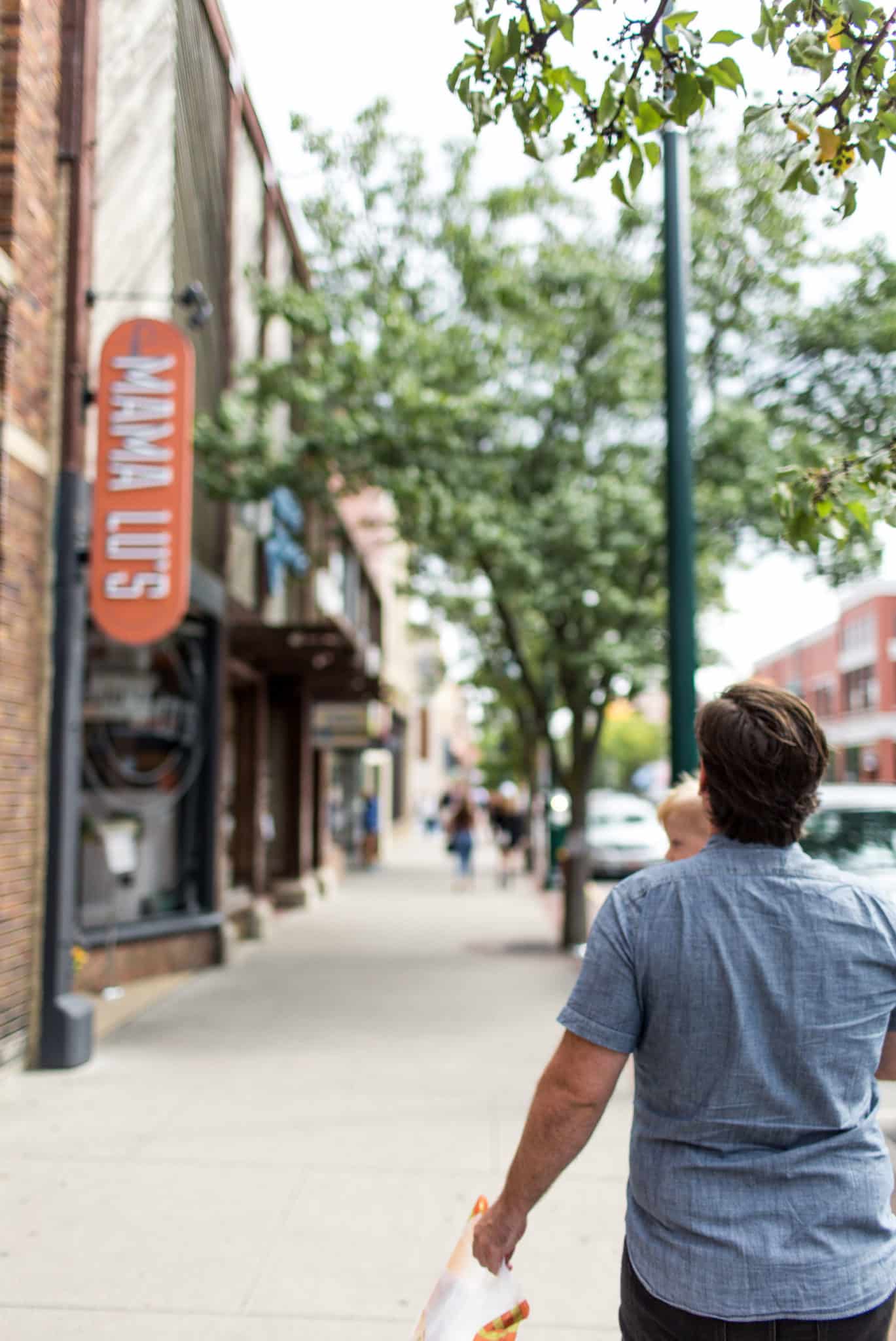 We wandered past many of our other favorite stores such as Golden Shoes and Green Island on our way to Fustini's. You could say vinegars and oils are a food group in our house. We use them everyday, and literally, the best oils and vinegars we have had in the world are from right here at Fustini's. We needed to pick up a couple more and fill our pantry with some good spices, olive oils, and vinegars and this is the place we love to do it.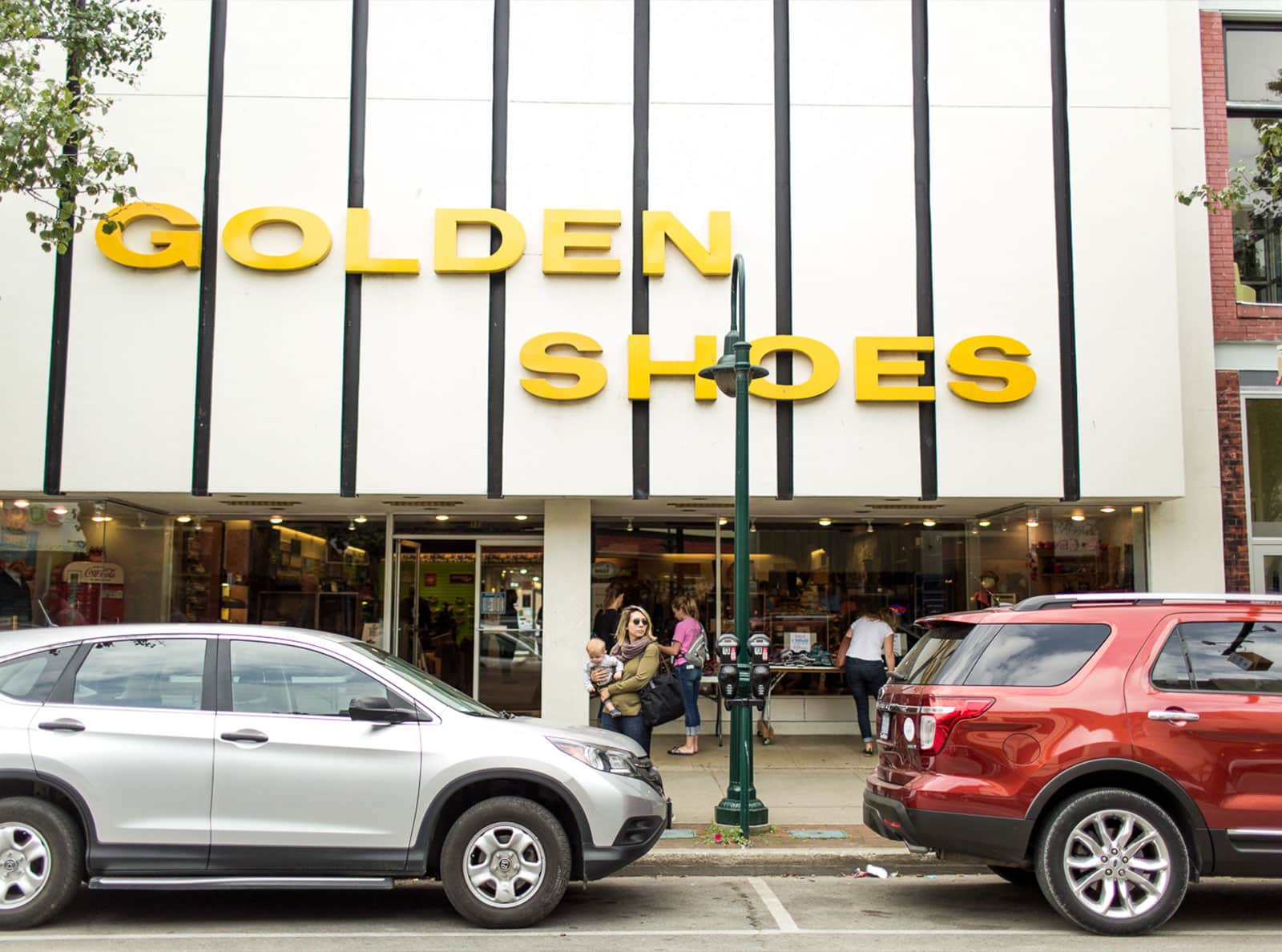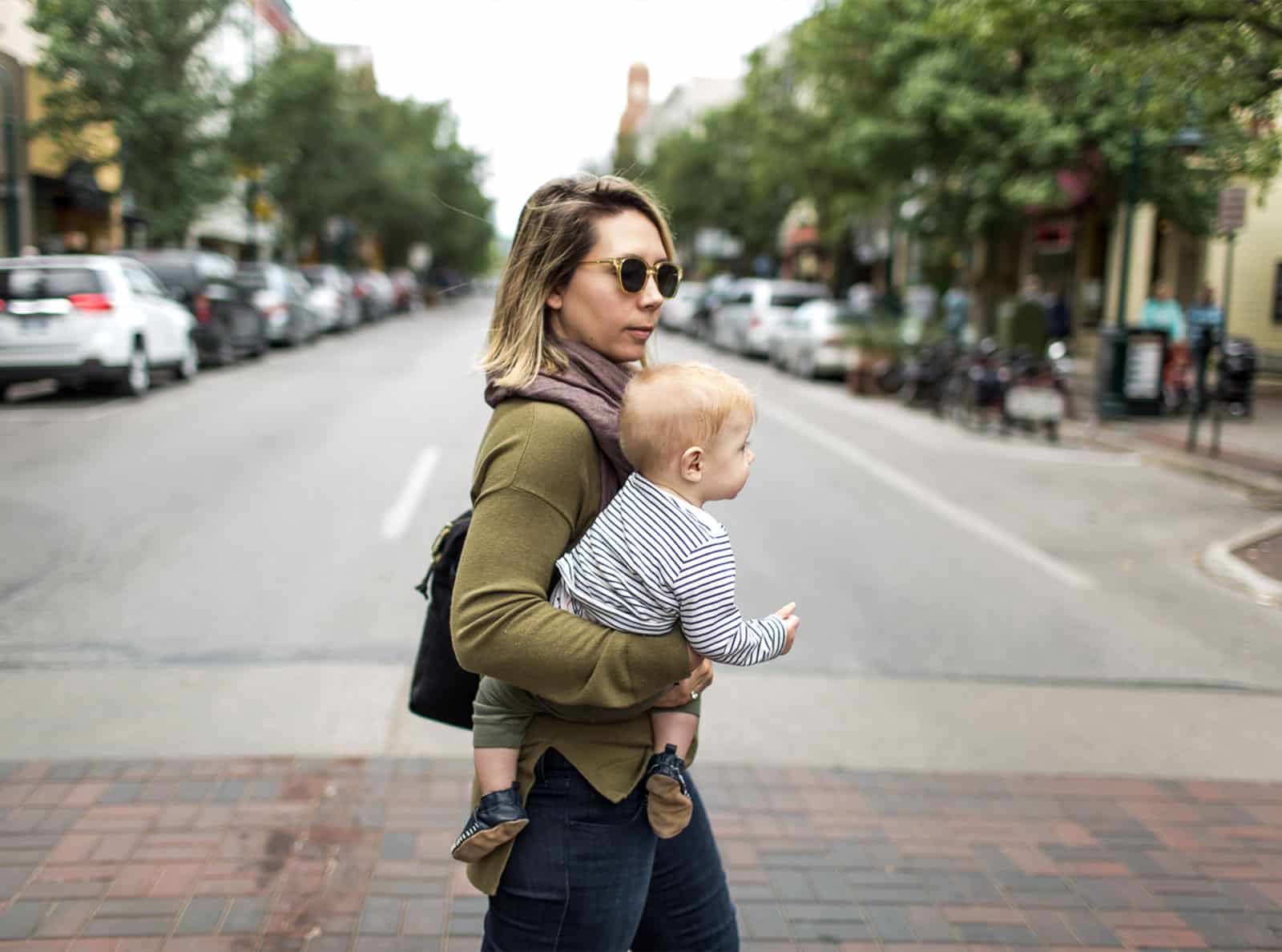 This shopping trip was the first time we had taken Hayes to many of these stores since this summer we weren't in Traverse City much. He loved the wandering downtown and stopping in all sorts of different stores.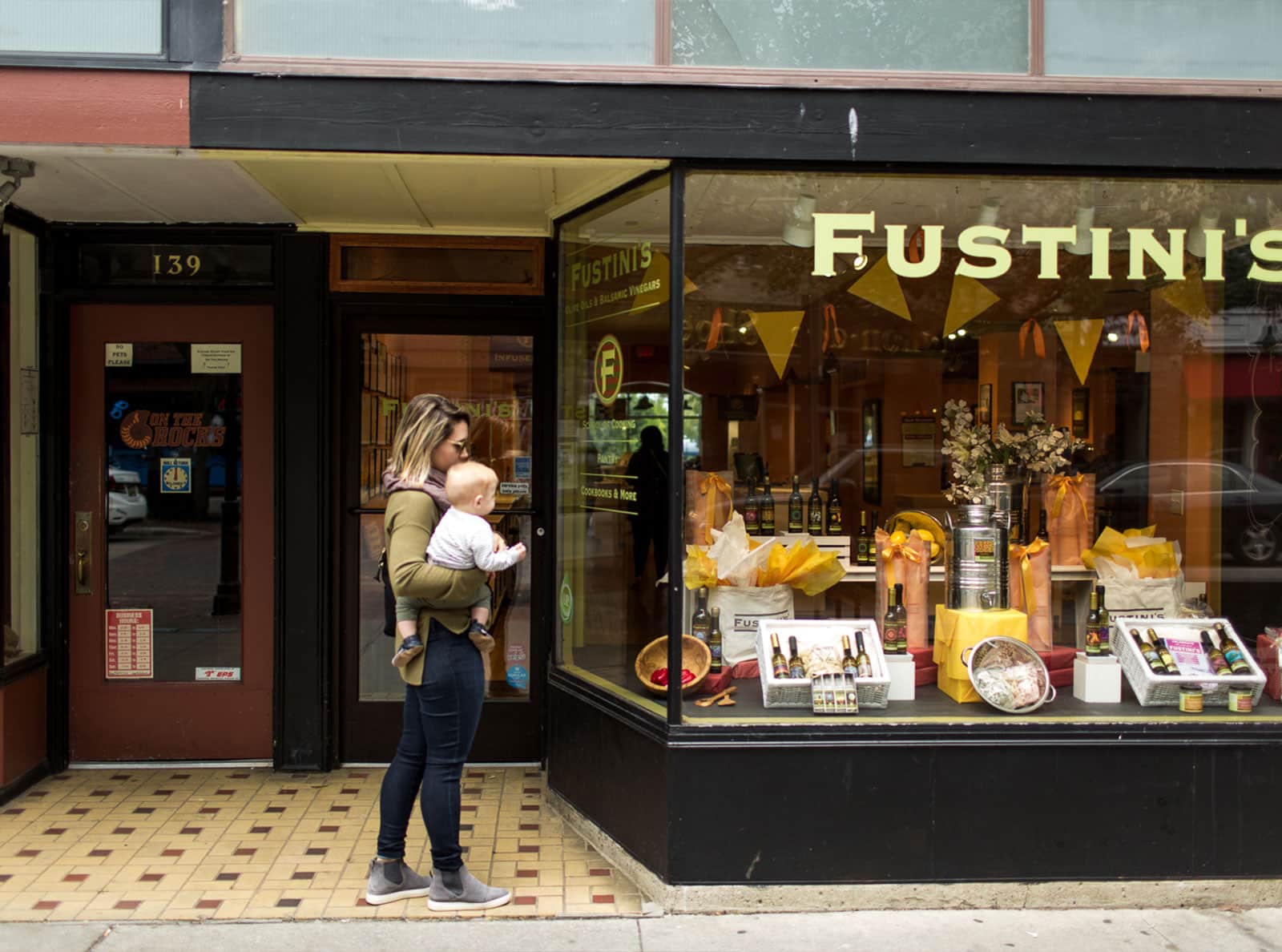 We have been huge Fustini's fans forever, and when we left, we were slightly heartbroken to not have access to their amazing balsamic vinegar. Now they carry more than just great oils and vinegars but have a pantry section with smoked salts and different types of mustards. We love nabbing gifts for friends and family here because it is hard not to hate on a great balsamic vinegar.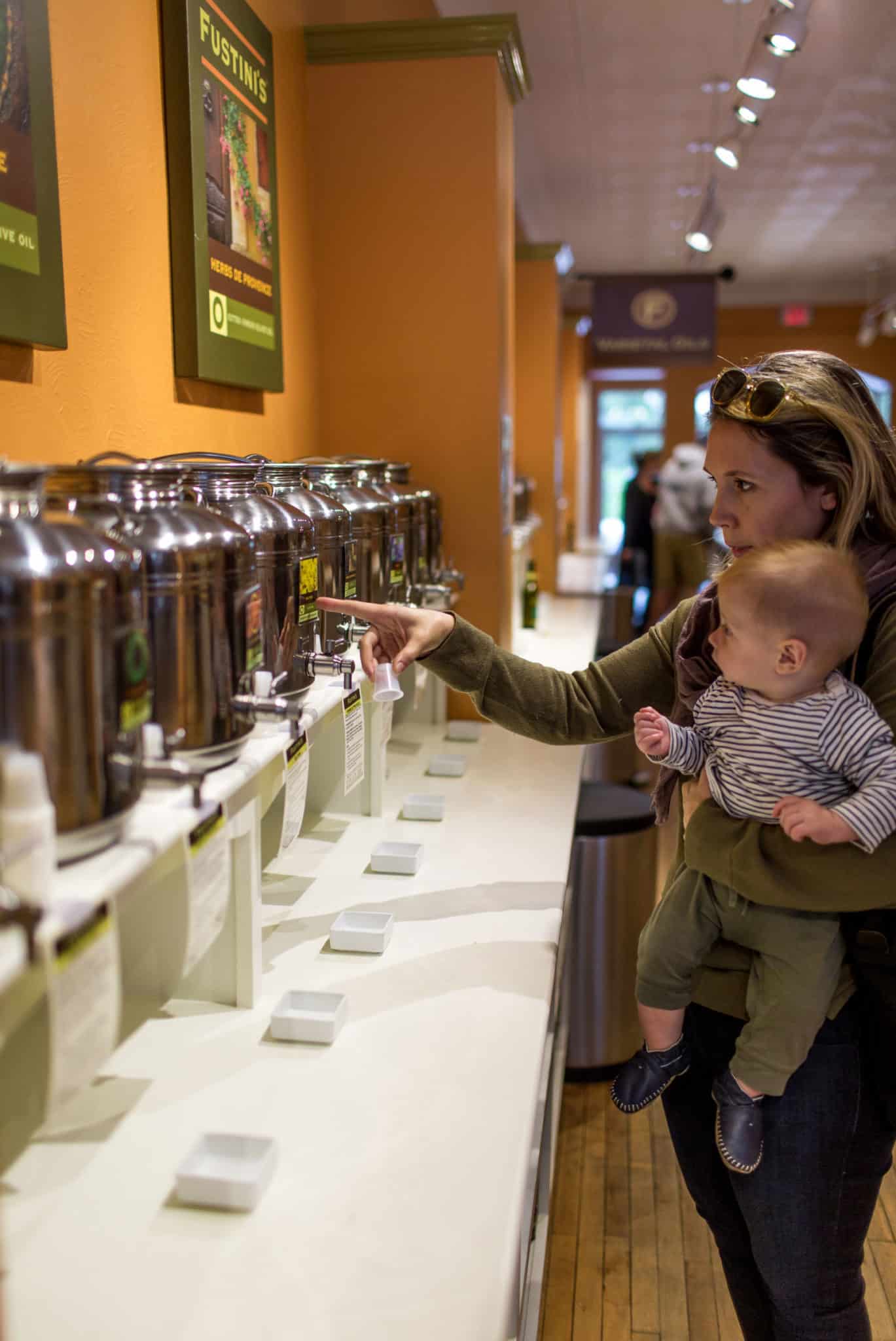 In the store, you can sample nearly everything, and there are some unusual ones too, which is fun. Every once and a while one of those funky ones surprises me how great it is!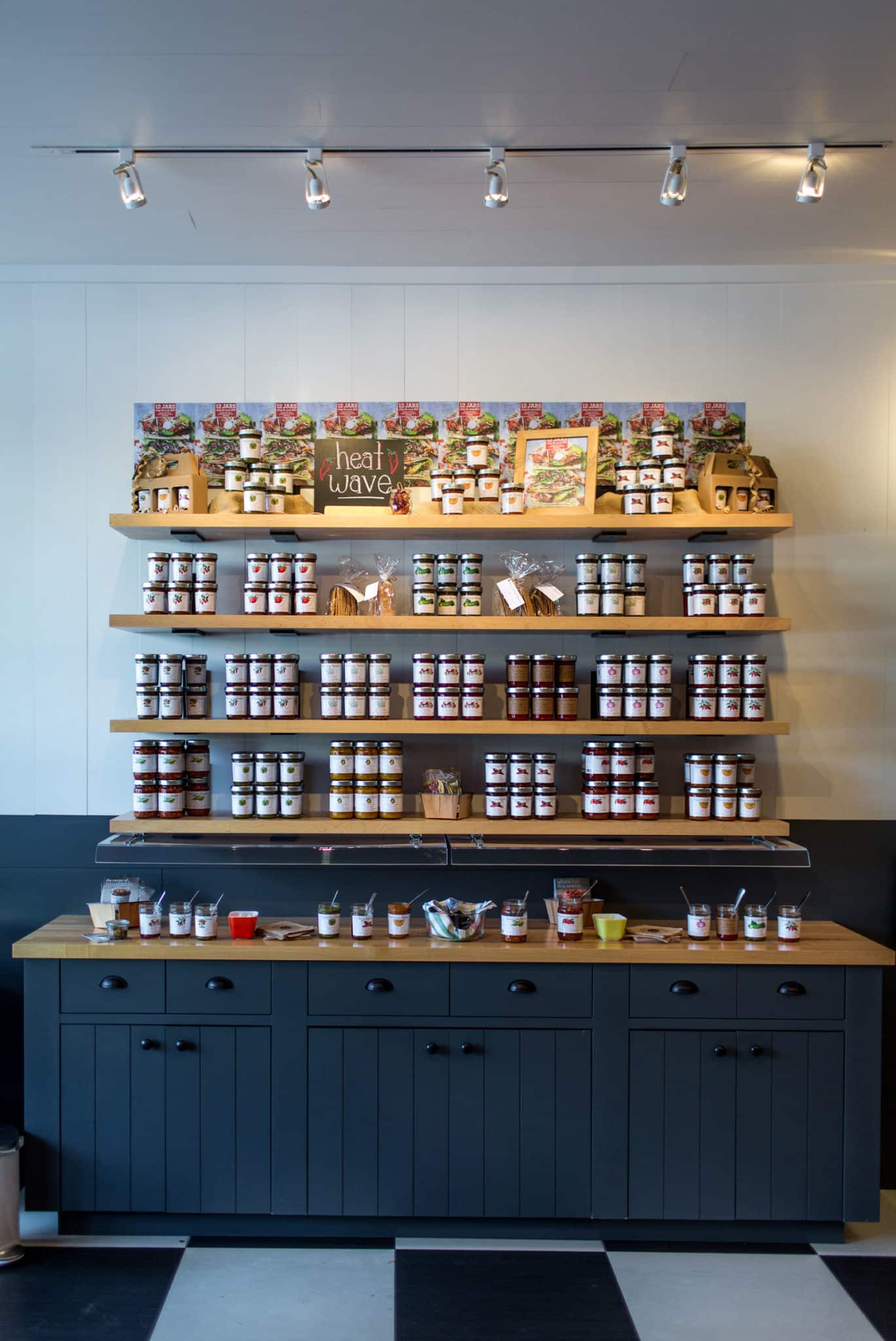 Our next favorite place to stop for pantry provisions is American Spoon. Always capturing and preserving the local flavors these items are staples to our home. We love the story behind this brand that was born along the shore near where I am from in Harbor Springs. The items are PERFECT gifts for nearly everyone and an easy pick up to stuff in your bag to take home to friends after a trip or just to gift over the holidays as hostess gifts.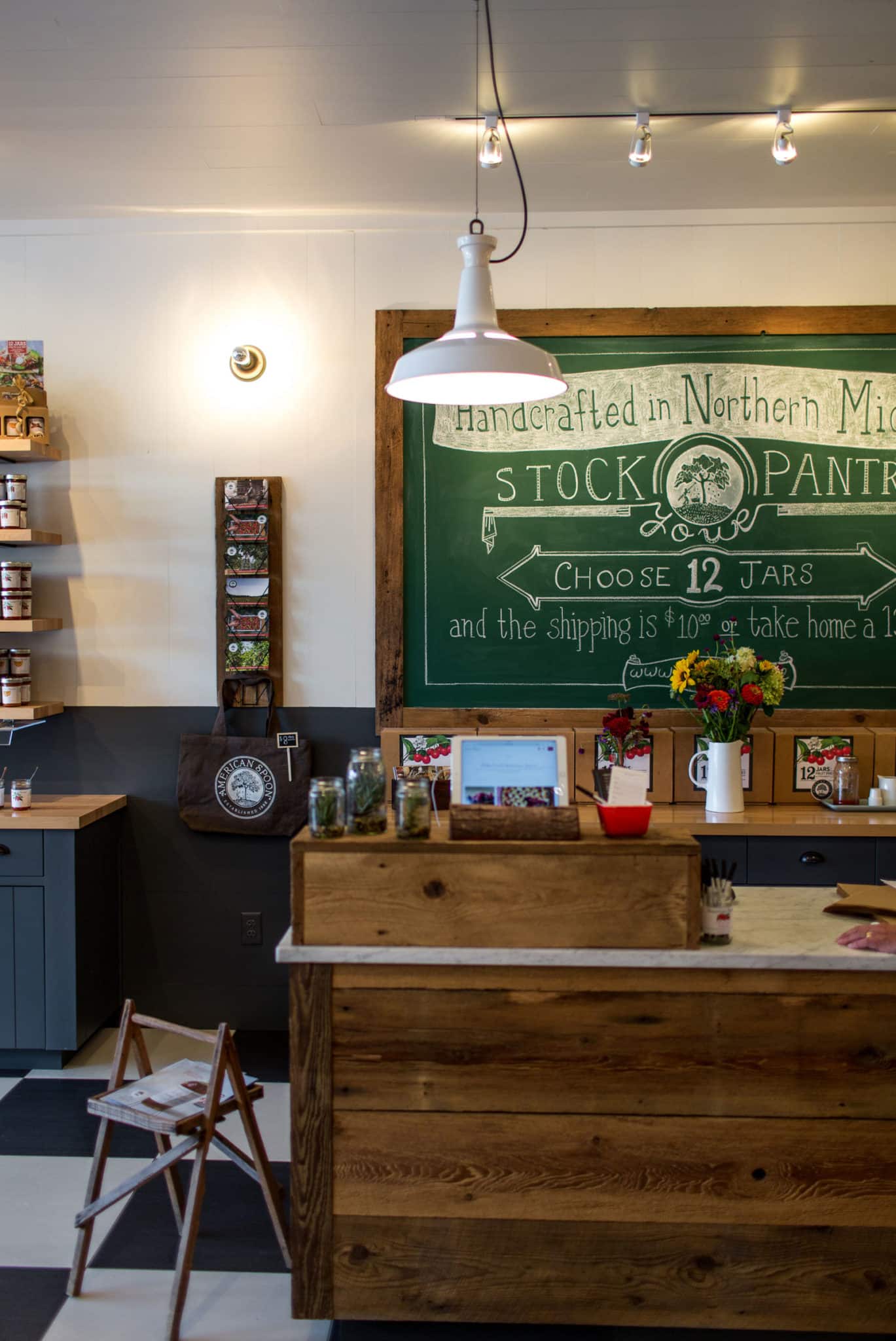 We hadn't stopped in to see the updates to the store and it turned out so adorable and you must stop in if you are downtown Traverse City.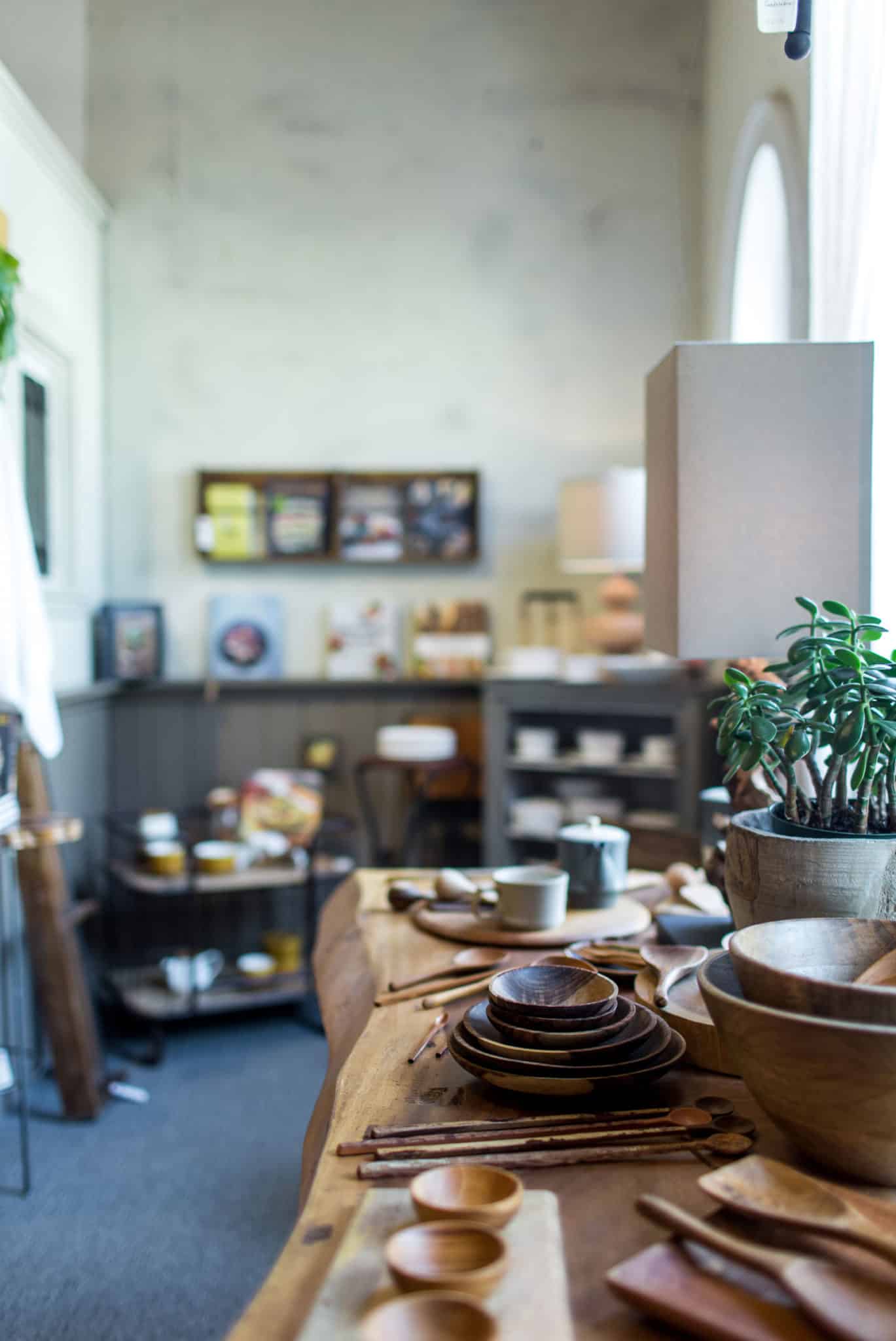 We ended our shopping trip downtown with our favorite home goods store downtown, Cali's. Now, Cali's also has an amazing women's boutique on the main floor, but the upstairs steals my heart EVERY TIME.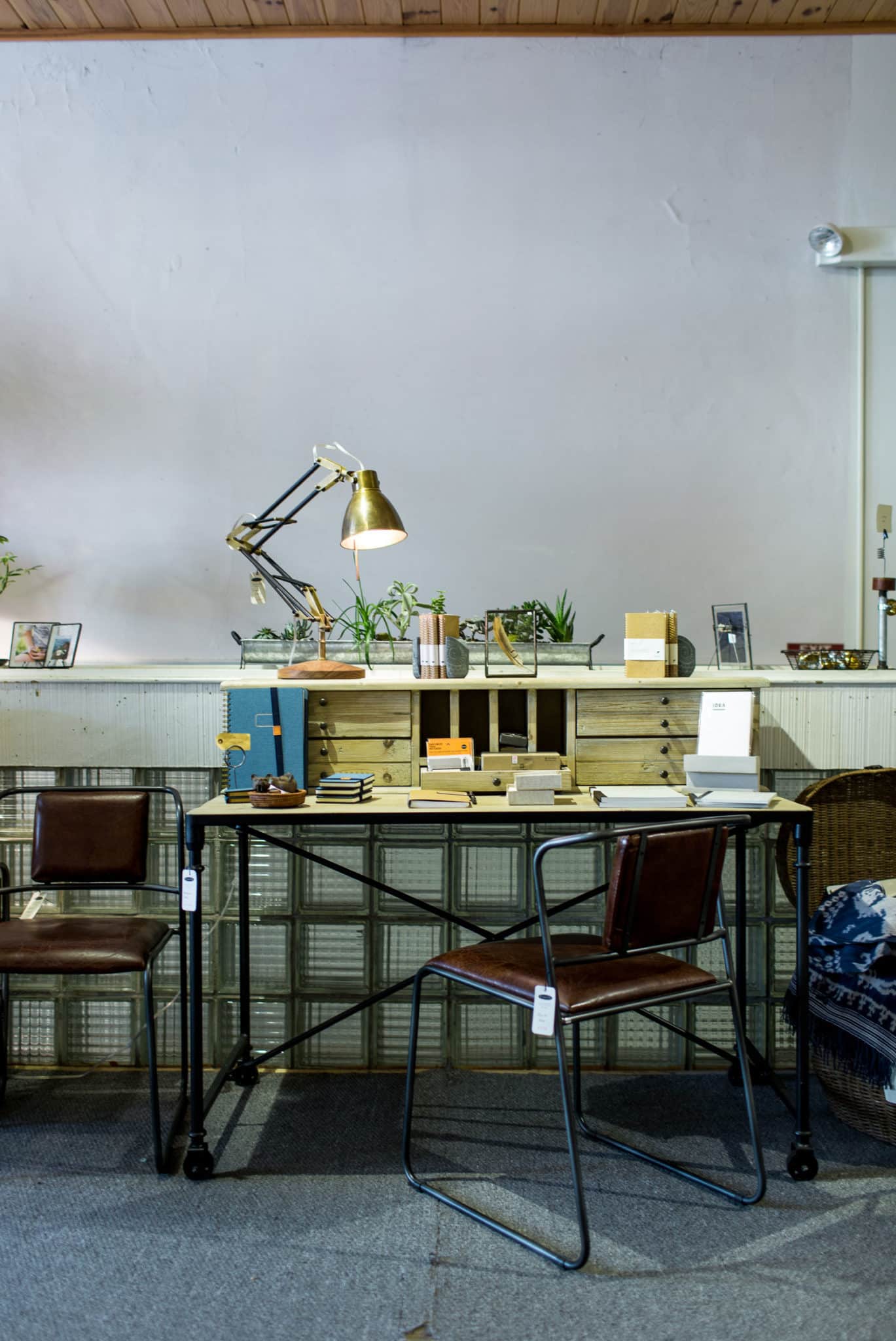 They curate some wonderful items in their store and we love what always bring together. I use to wander up here on my days off for inspiration. The space hasn't changed much and their selection of items has just gotten better.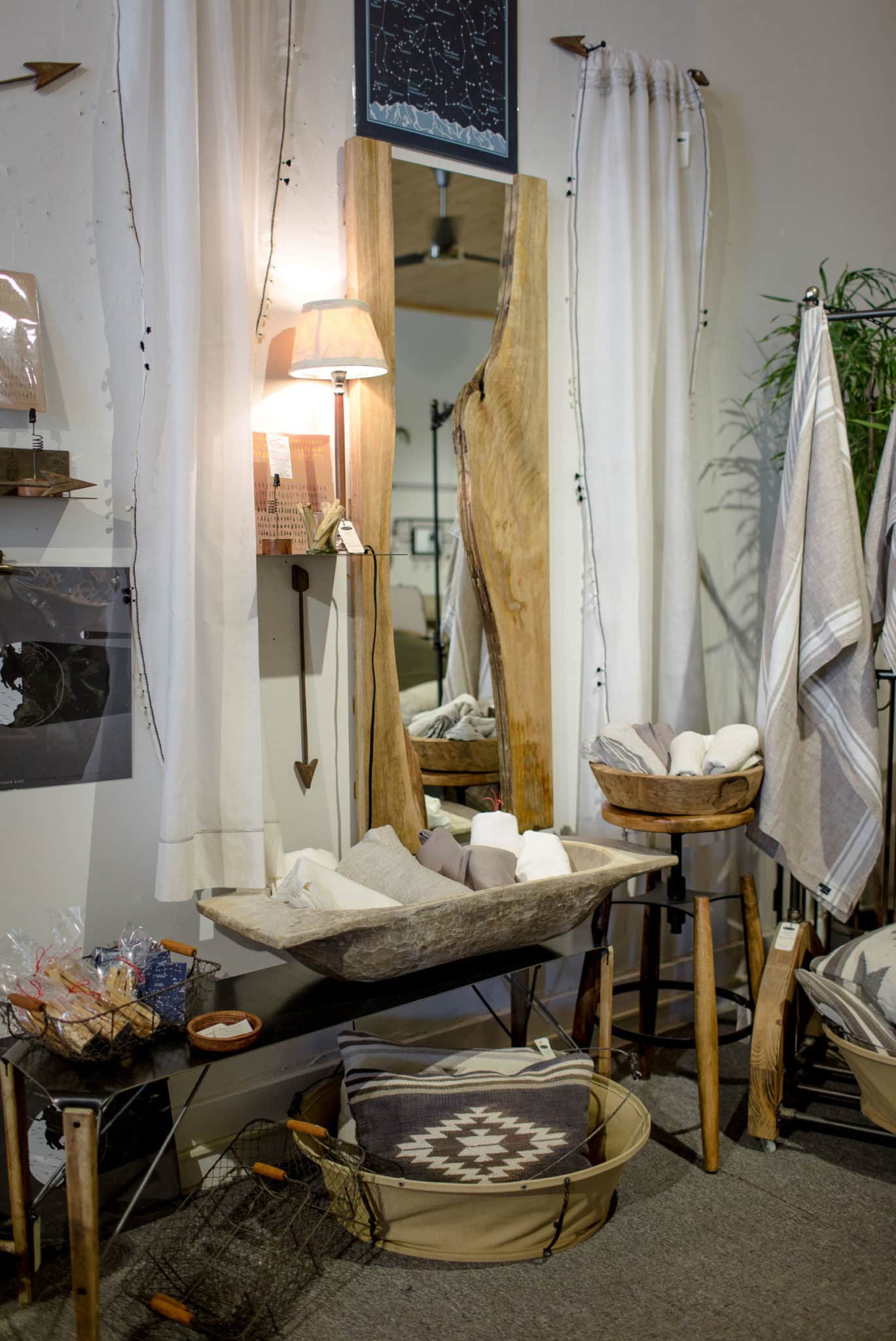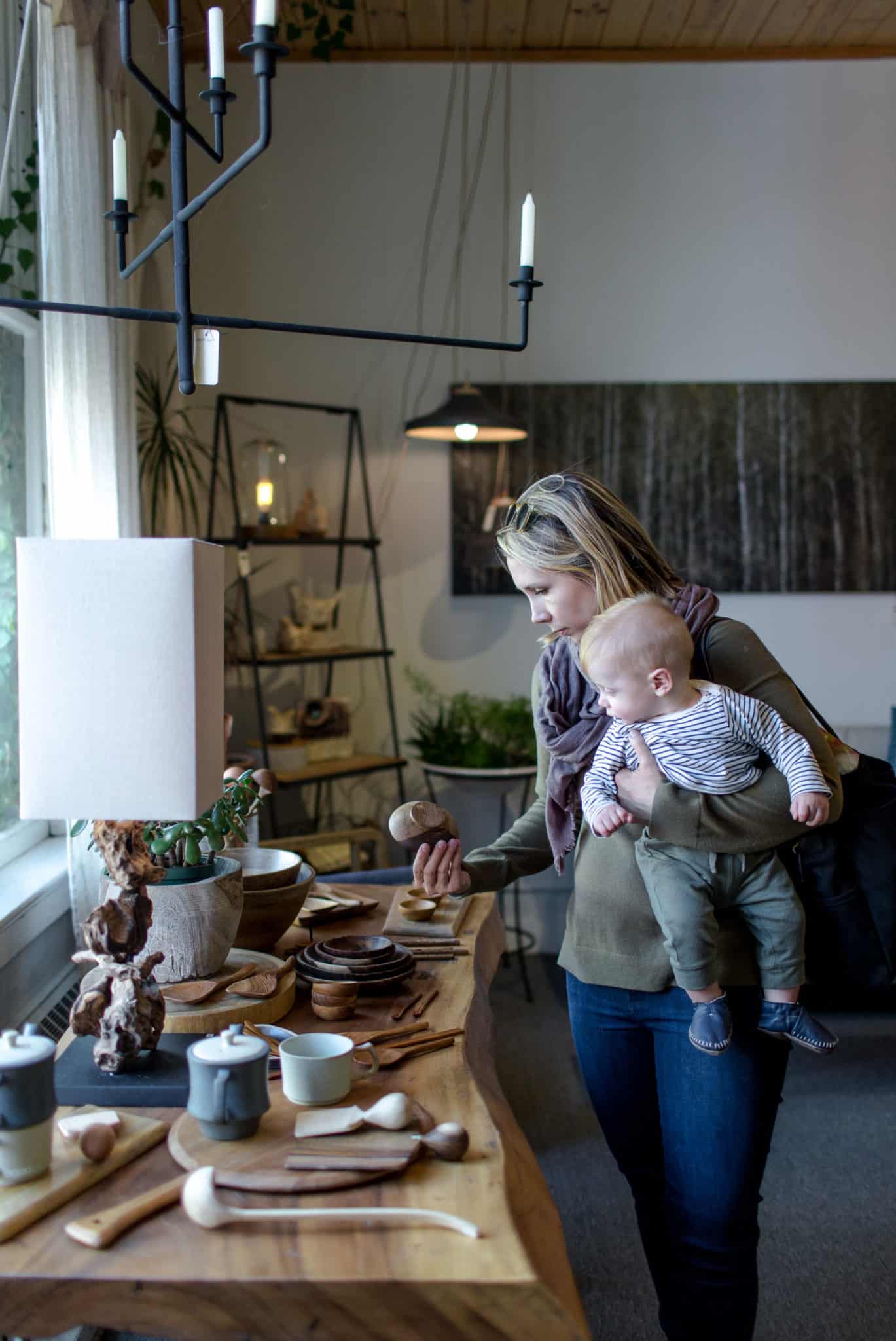 We picked up a couple things for our home after we got rid of a lot of things before moving. We love having small interesting pieces in our kitchen that create a story and Cali's has some wonderful things to do just that.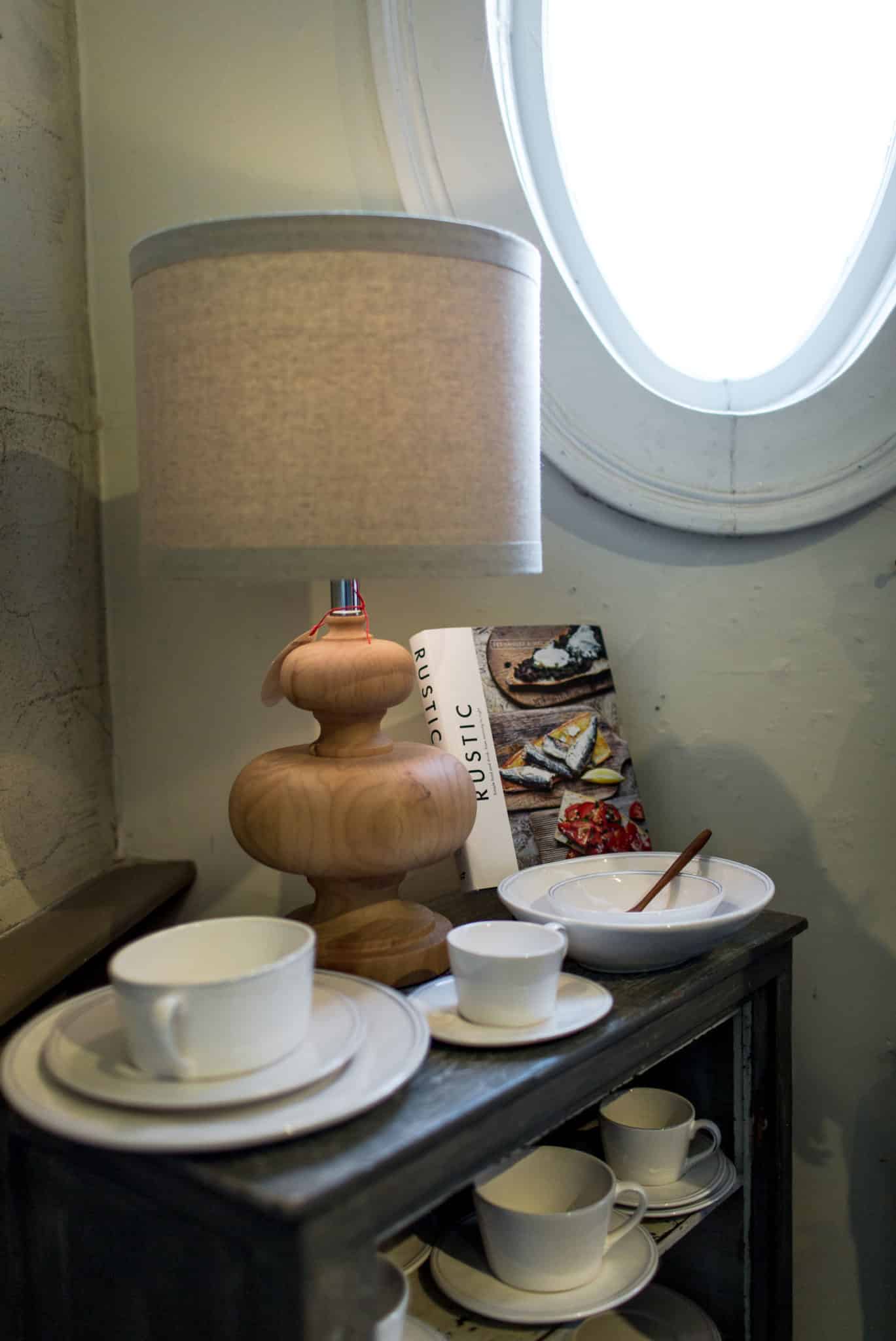 When you're in Traverse City, where are your favorite places to shop and eat downtown? We would love to hear!! How do you enjoy shopping locally in your own community?
Also, if you are in Michigan don't forget to participate in Buy Nearby this weekend and shop your local favorite stores in your area. This is a great time of year to pick up a few things for small gifts for friends for the holidays. The best part if you share a photo on social media and tag #ibuynearby you have the potential to win a $500 gift card this weekend. You can find all the details here!
This post was sponsored by the Michigan Retailers Association. All thoughts and opinions are our own. Thank you for supporting the companies that support The Fresh Exchange.