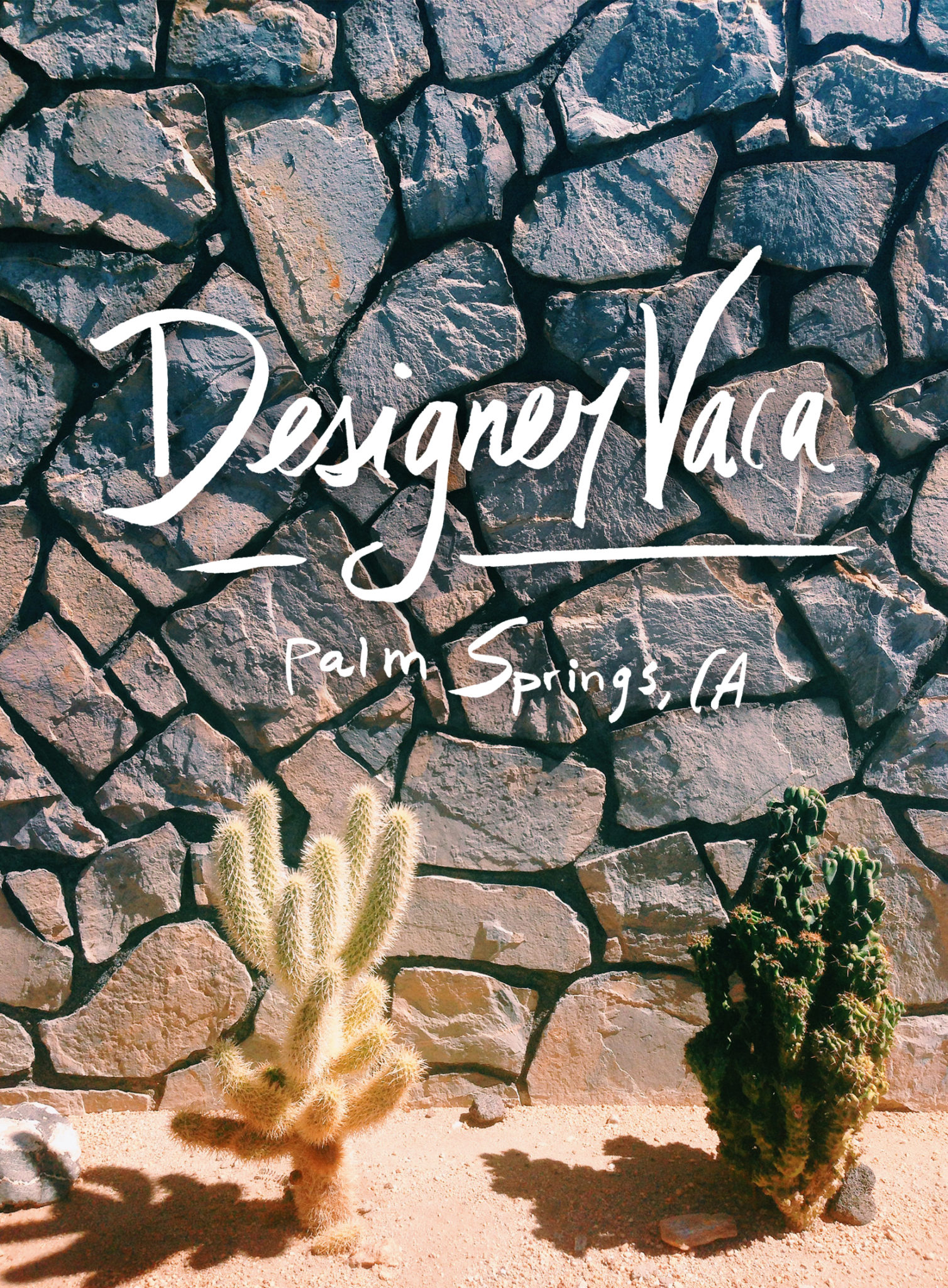 As many of you probably saw via instagram I spent the last leg of my 4 weeks of travel in Palm Springs, California for Designervaca. I attended last year and really had a blast. It was awesome to meet so many new ladies as well as catch back up with many of the ladies I met last year. The Ace Hotel in Palm Springs may be one of my favorite chill spots in the whole world. Yeah the design is great, but it is more than that. The Ace has a vibe that I really love. Every time I make plans to come here I get excited because it means I get to hang out pool side in the desert and sleep in some really comfy beds. I am someone who prefers comfy and homey hotels. So, to have a chance to go again and hang with so many creative and inspiring ladies was a treat.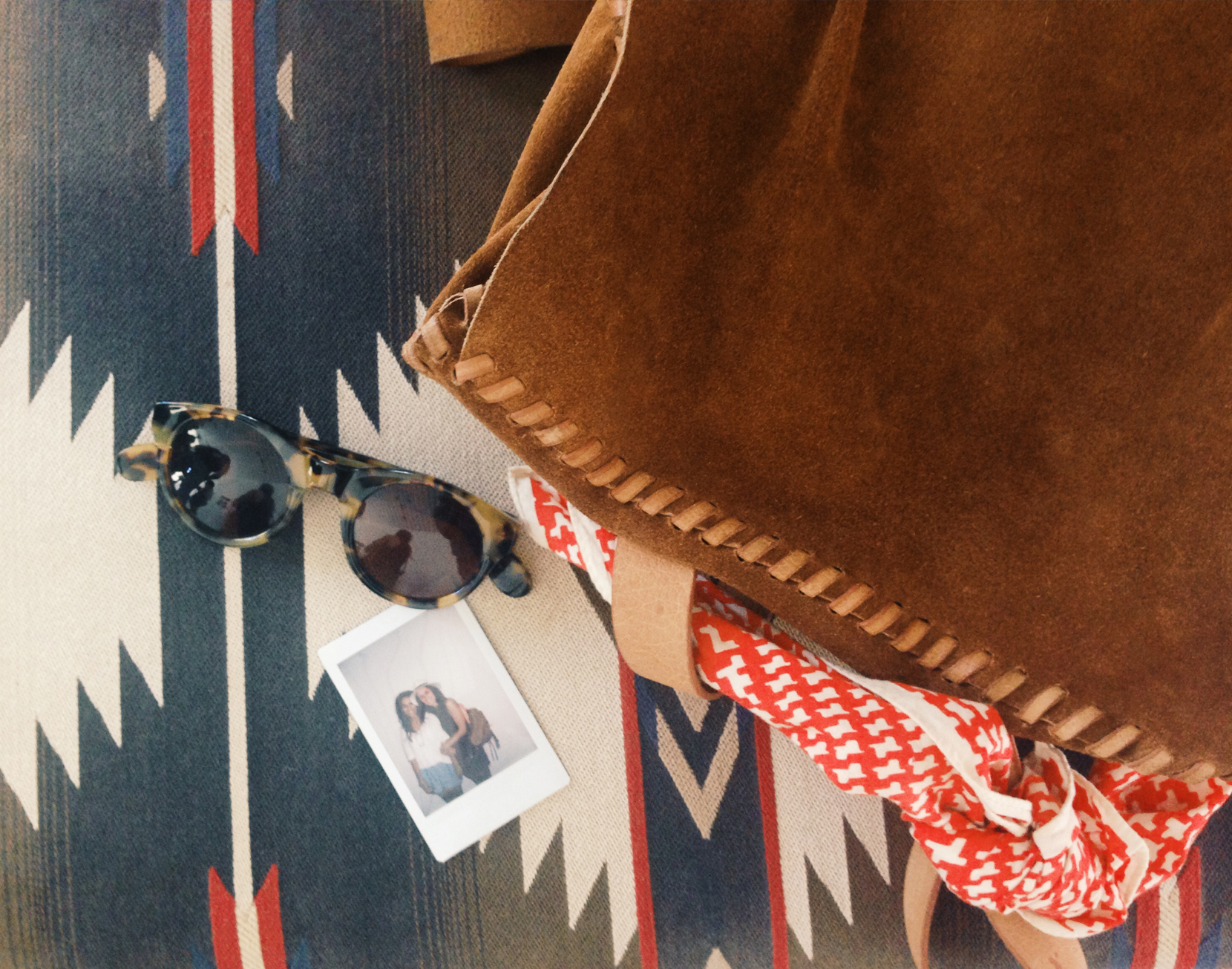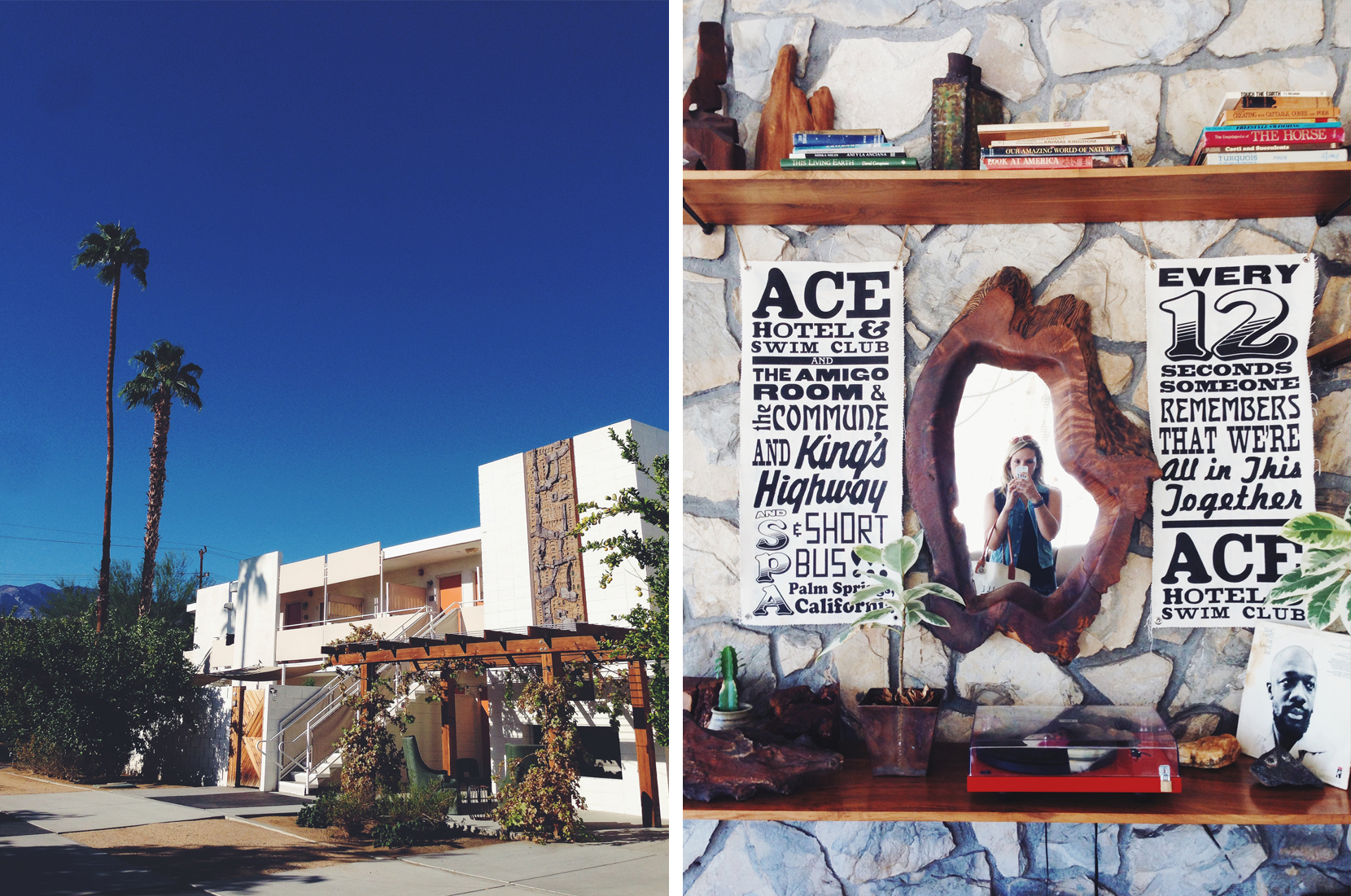 The weather in Palm Springs was something of a dream. Last year it was nearly 110 degrees and I felt like I was melting even in the dry heat, but this year there were light breezes and highs of 95. In the desert 95 feels amazing. I truly enjoyed the weather! It felt like heaven. I wished Mike could have been there to enjoy it with me…maybe another time.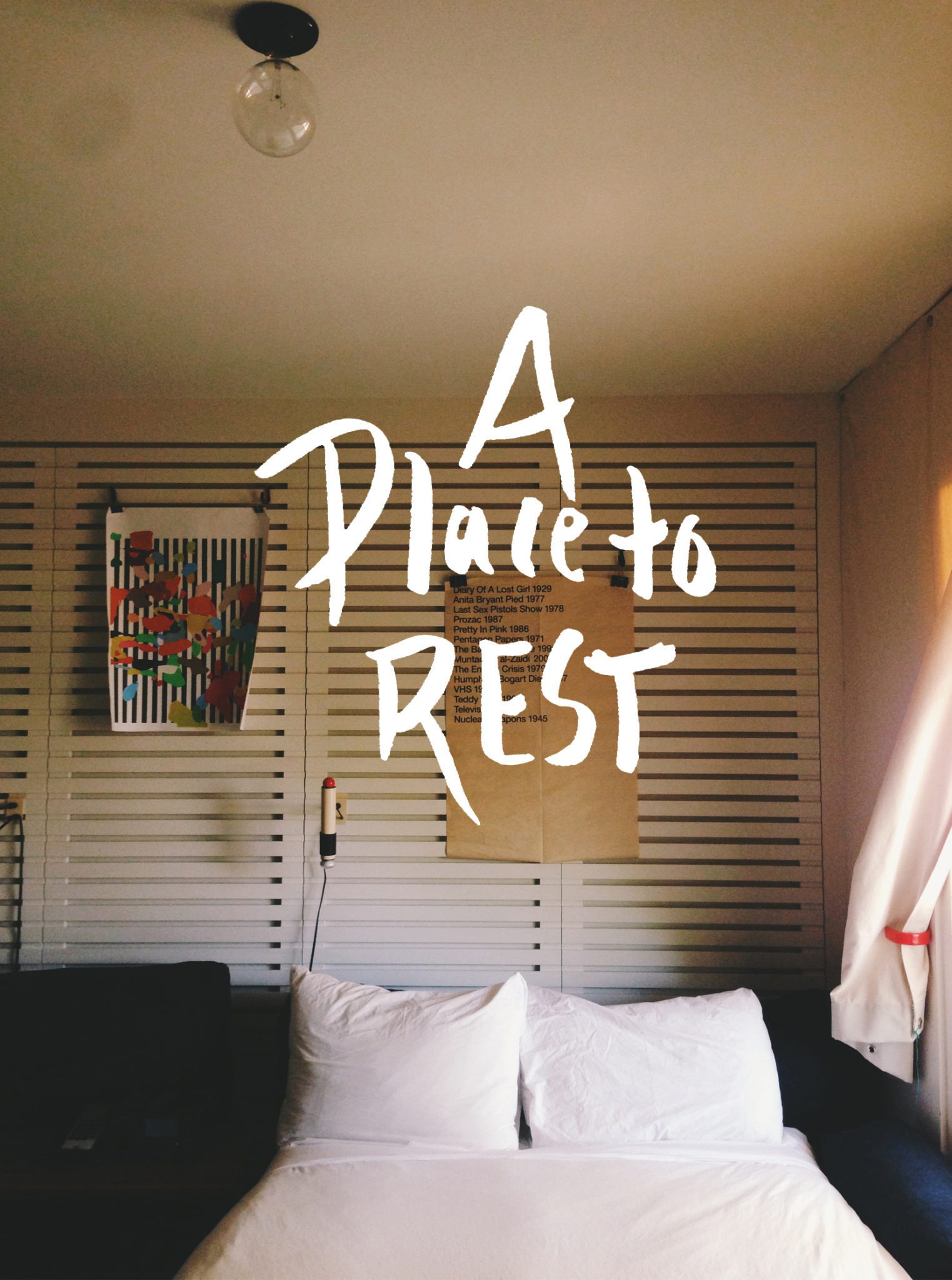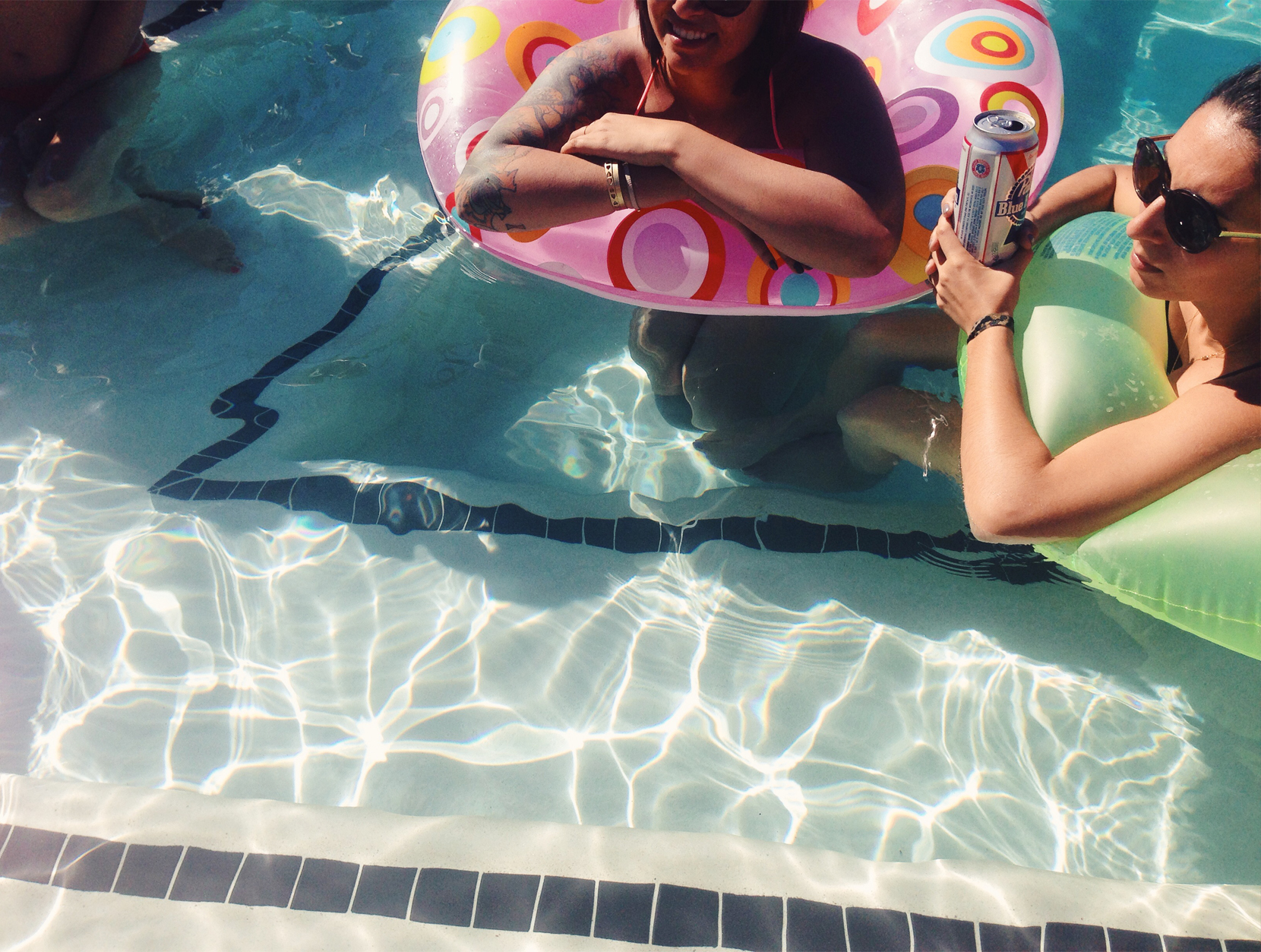 The 2 full days I got to spend with all the ladies at Designervaca was much needed. This is my favorite few days of the year. Designervaca is not what I would call a conference. It is exactly as it says; a vaca. I literally packed about 20 items to wear, most conferences I pack about 40-50 because I have no idea what to wear. At Designervaca it does not matter what you wear because this is the place you can relax and be yourself. There is no need to impress anyone and that is a sigh of relief and a breathe of fresh air. All the ladies are there to relax, recharge, and slow down for just 48 hours or so.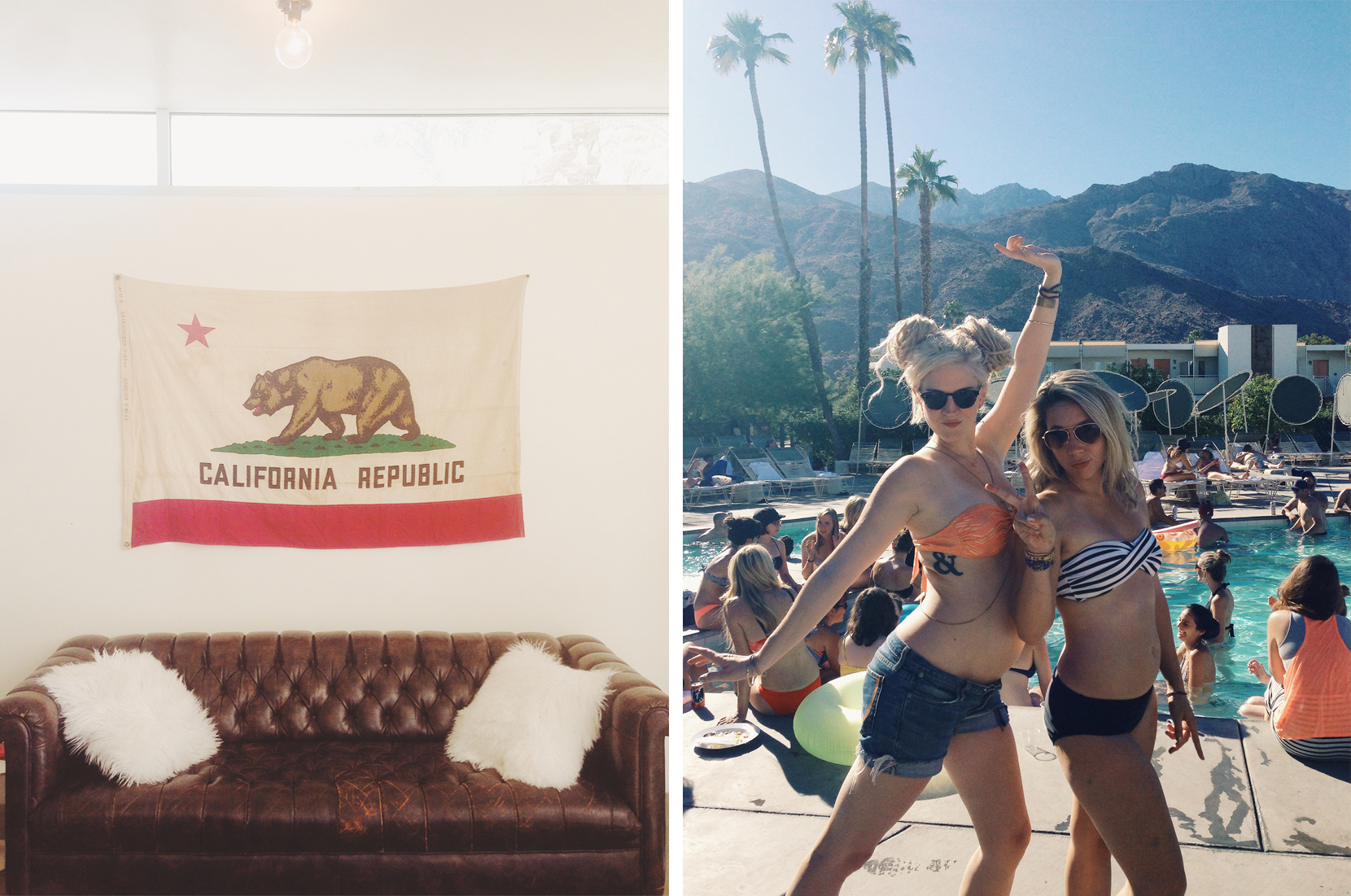 Each day we had Q&A sessions. I had the honor of chatting about Personal Branding with Emma Robertson, Shauna Haider, and Eva Black. Walking away from the Q&A I think the major points we all shared were that it is very important to create, share who you are, and continually challenge yourself through personal projects. At some point we all hit the ah-ha moment of understanding our work better and this is where we find our style of who we are as a creative. It was really wonderful to hear all of their personal stories and how building their personal brands has been so influential in them building the life they wanted as creatives.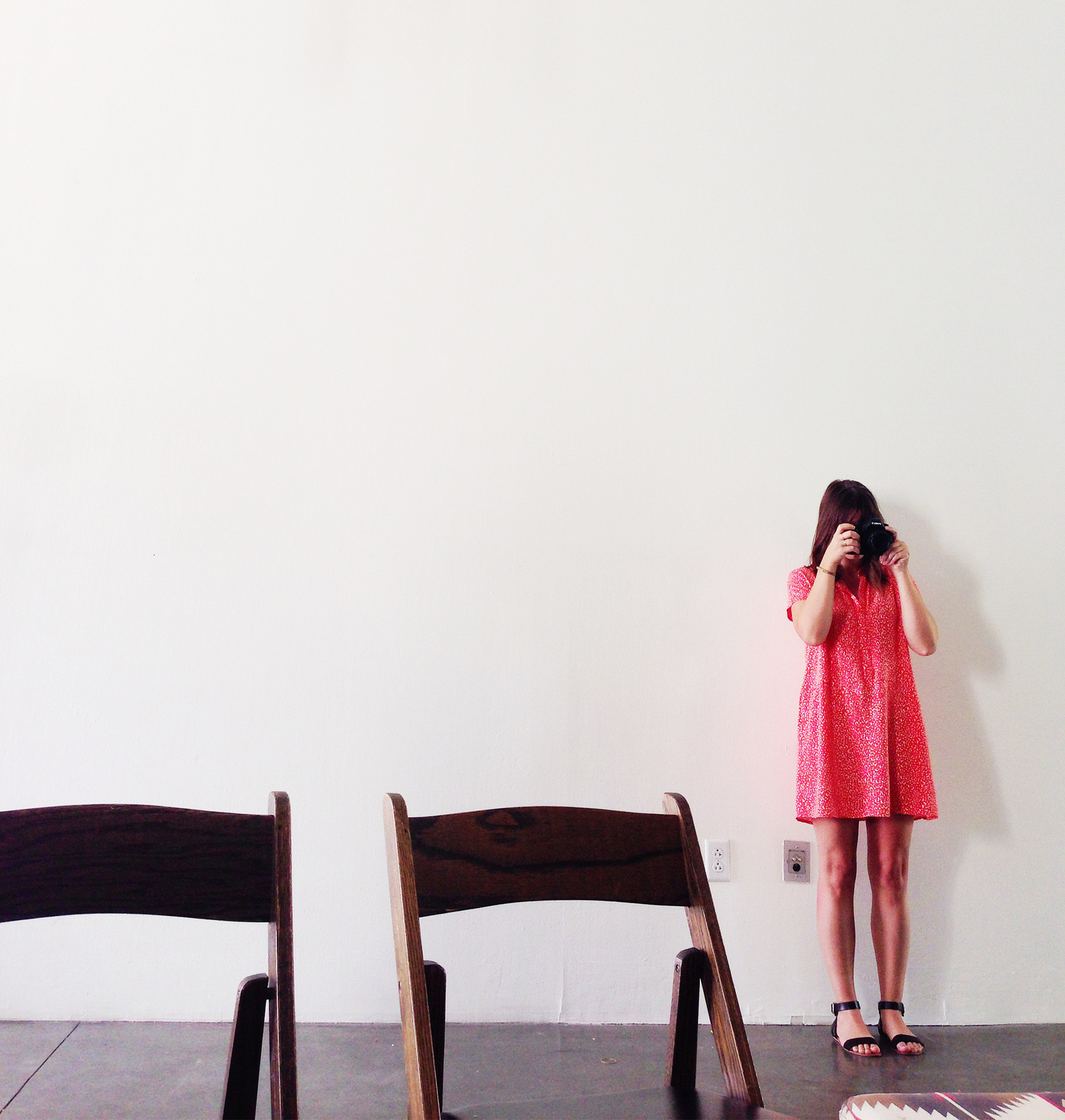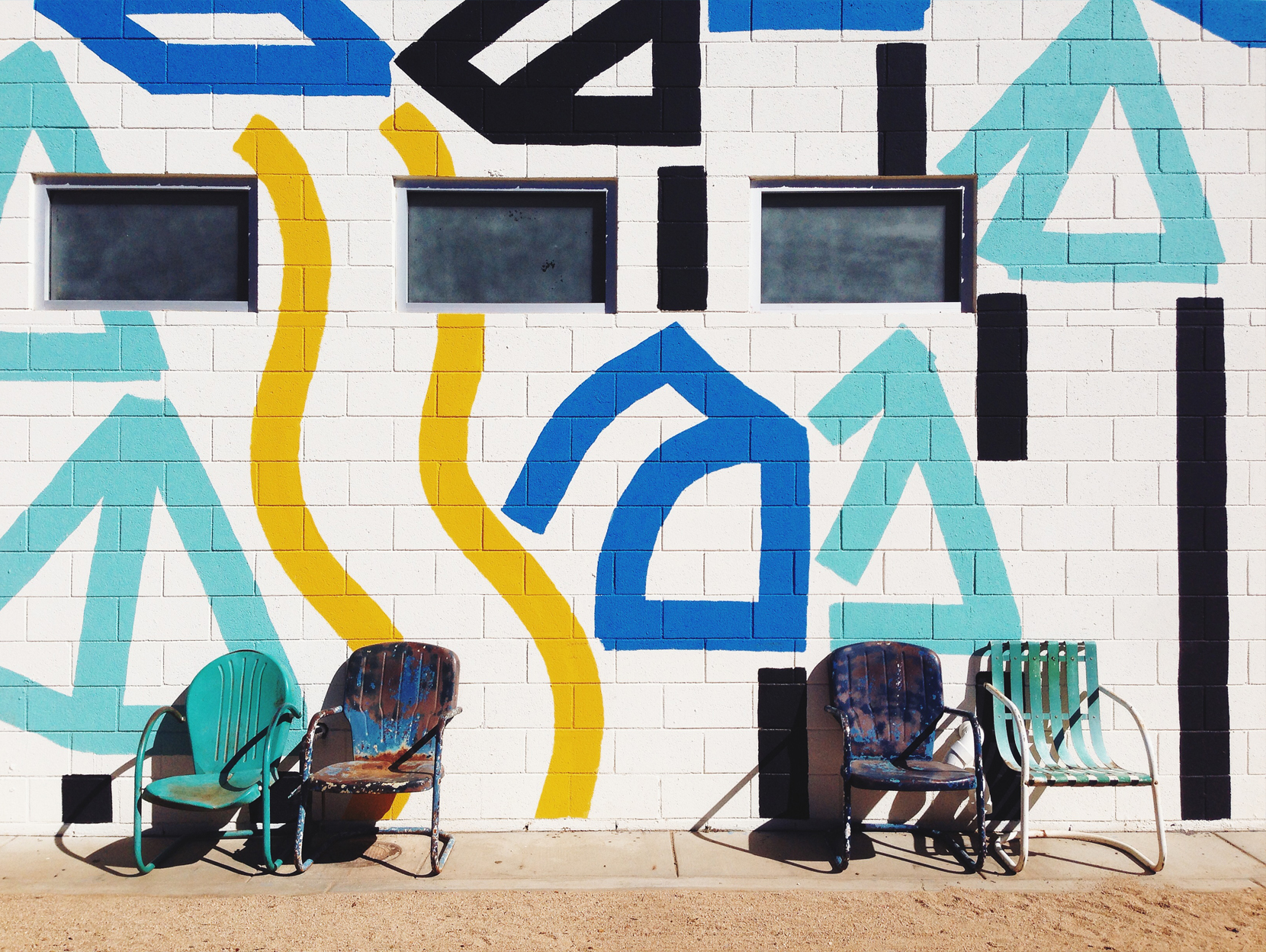 All of the sessions were awesome and it was so good to hear everyone's advice. Walking away I was really challenged by a few ladies in particular. Though I have to say, it is hard to just name 5 of all the incredible ladies who really impacted me. There were so many inspiring ladies there … no seriously check out the whole list of attendees! So much talent.
1. Kathleen Shannon: If you don't know her and her e-courses…change that. She has been a major influence to us and an encouragement in helping us take leaps with our business. Every time I spend time with her I am inspired. She is my soul sister (and roomie on this trip) and always feel so lucky to have her in my life. Kind of like the big sis I never had. Thanks for being the coolest Kathleen! Plus it was amazing to spend late nights chatting about being a mom and to her perspective on owning a business, bringing a little one into the world, and how she plans to do it all…completely inspired.
2. Cassie Pyle: She runs Veda House and if you aren't reading it you are missing some amazing inspiration. She is just getting into being on her own and watching her work evolve as well as hear how she is taking leaps and bounds is so inspiring. I love her story and her presence as a creative. So humble but such creative confidence. I love watching her create her way. One of my must follows.
3. Becky Murphy: First time meeting her, but this lady had me at hello. She is a go-getter and someone that takes things head on and I love it. She may be small but she is a mighty force. Her blog is so inspiring and she is about to put out a book. So much talent there.
4. Jane Riley: I really got a chance to hear her story and get to know her well this year and I couldn't be happier I did. She makes me realize that just because you are a mom doesn't mean you have to give up the dream. She is a rock star to me on every level. She is one of those people that I love to watch create. Her layouts for magazines and catalogs are gorgeous. Pure beauty coming from her from inside and out. No for real such a hottie at 37 weeks with little Wayne.
5. Julia Kostreva: When she chatted during her q&a about her products and how she develops her business I was so inspired. She has such humility and strength that are a huge part of what makes her spirit completely contagious. I am so glad to have met her. I look forward to becoming better buddies over the next few years. Also how awesome is this iphone case?!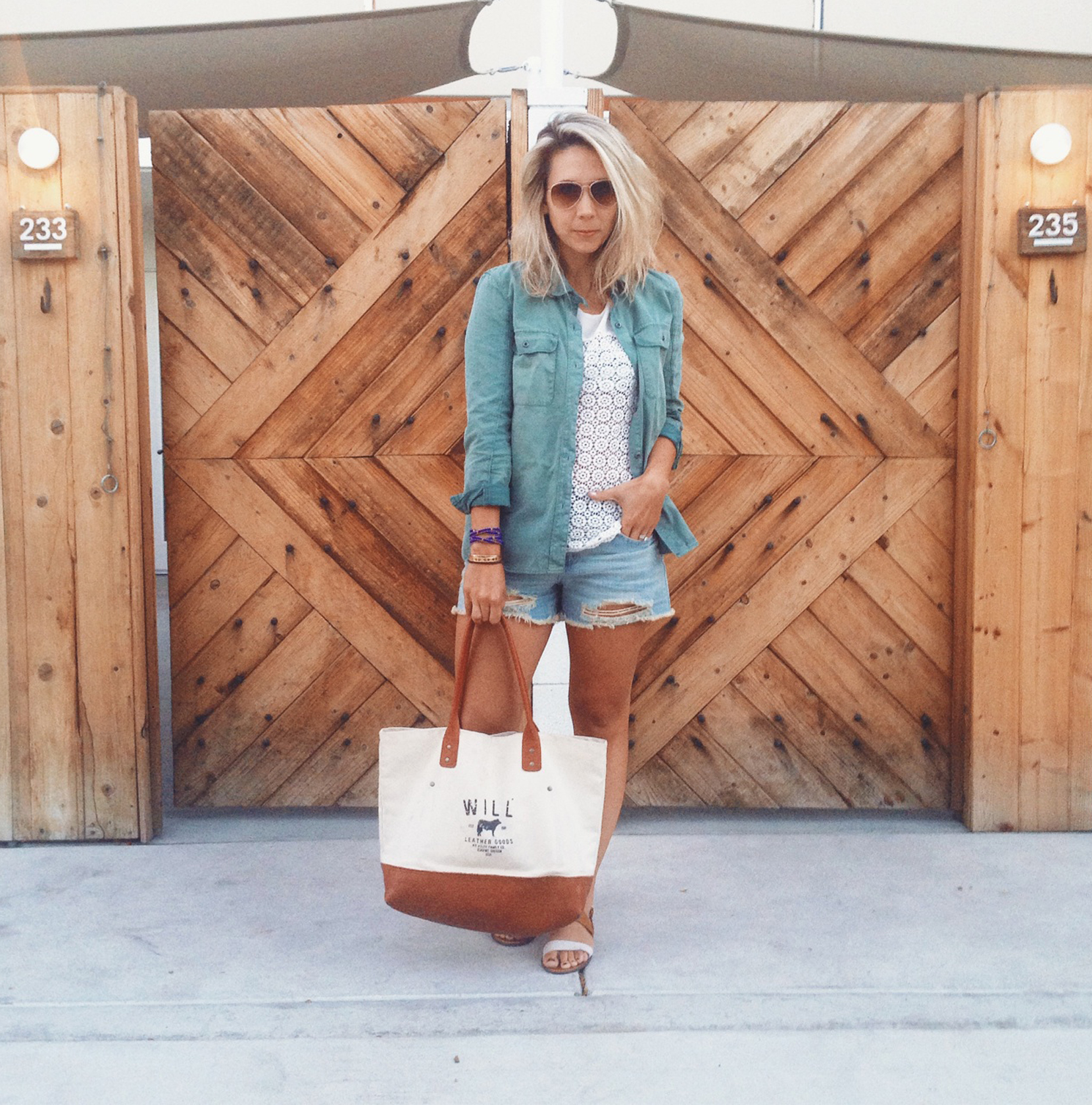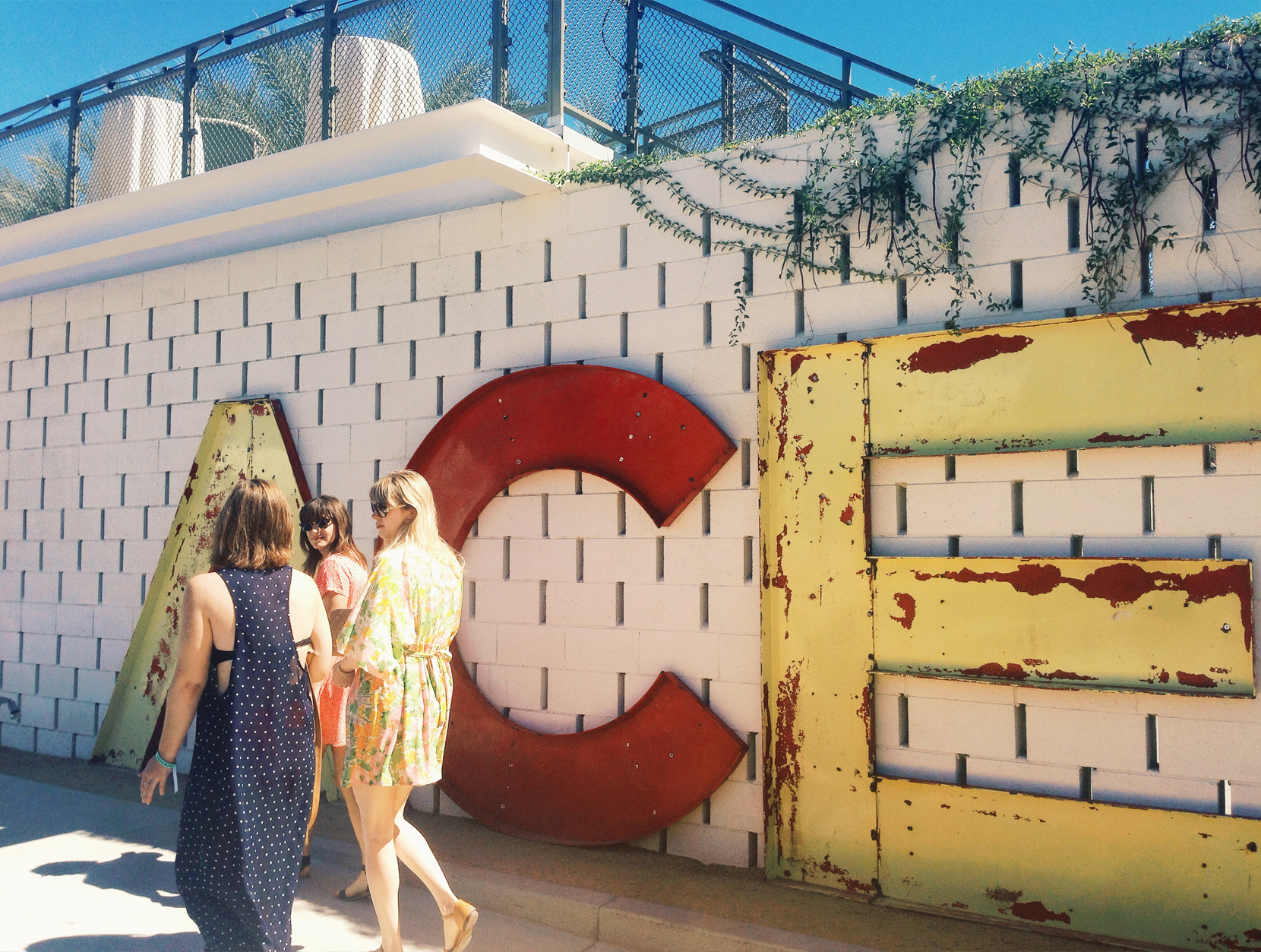 Walking away from Designervaca, Promise had us all talk about what is the risk we want to take and what we are fearful of by taking that risk. I am still lingering on this thought. So far what I have come to is that I need to find a way to find more balance in life. When you do what you love for a living it sometimes becomes hard to figure out how to balance client projects and personal projects, because you honestly love both. Maybe to some this is considered finding a way to slow down, but I think it is more about learning to prioritize and manage properly. I love building brands and making them come to life with Mike, but there are other areas of Mike and I's creativity and work that I want us to explore as well. All are fulfilling in their own ways. The words "slowing down" have come to make me more stressed than just saying I need more balance. Slowing down to me says that I will spend less time doing what I love. When you do what you love you don't need a vacation from it and in fact when I am away from it I feel unhappy and empty more than anything. I do what I love and I wake up everyday fulfilled by the fact I simply am able to do it. I feel incredibly lucky and happy I get that chance, now it is just time to figure out how to balance it all in order to find space for some of our other dreams and goals. 
So, I think this year walking away from Designervaca I feel the risk (if you can really call it that) is to find more space to explore our dreams even more. My goal is to find a better balance between doing what I love for fun and doing what I love for the business and our livelihood. I think that is the struggle of any creative to know when "work" begins and ends and where more personal creative exploration begins and ends as well. I am not sure that makes a ton of sense, but I know it is something I need to work on over this year.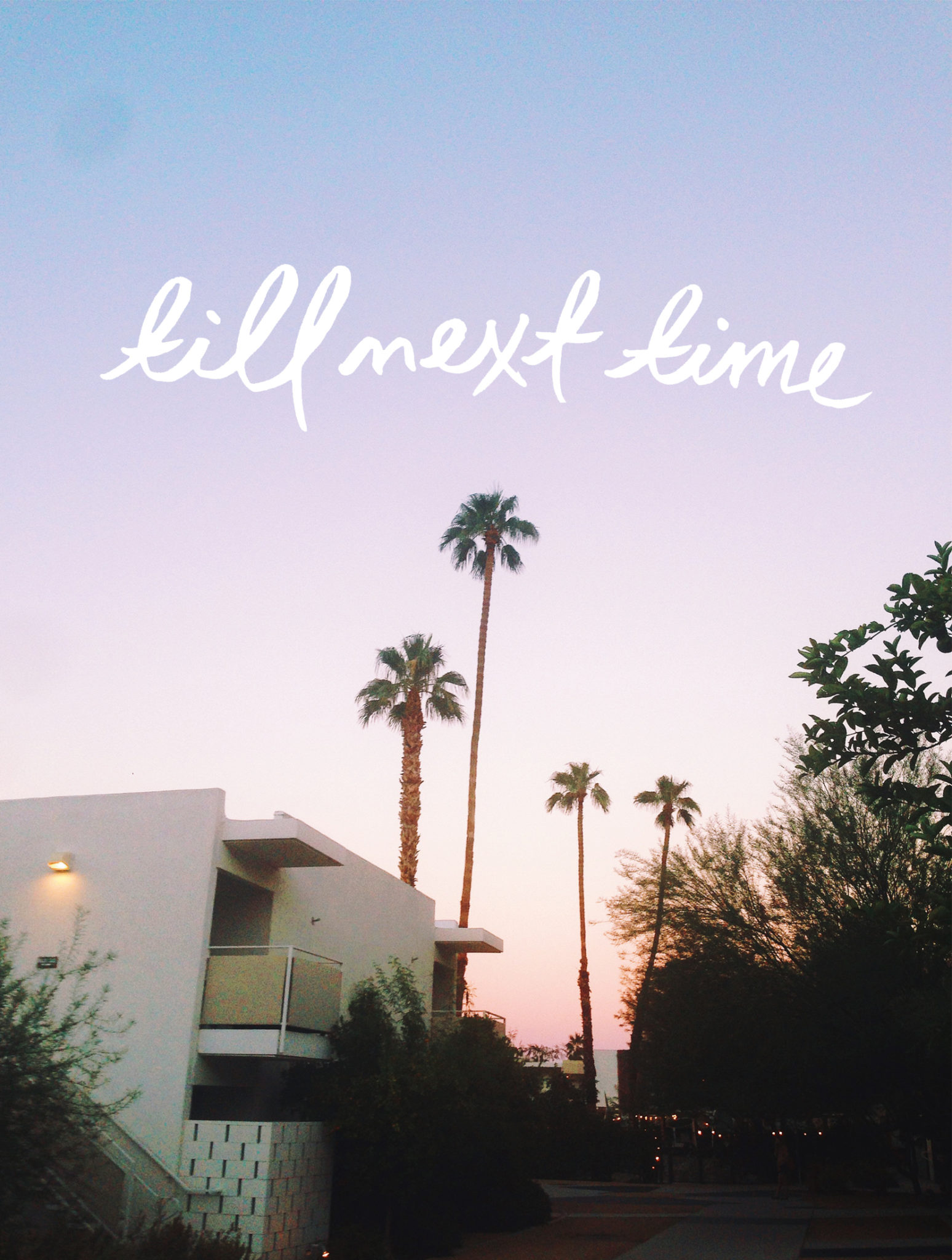 I cannot wait for next year. The Ace is amazing, but I will really miss the amazing ladies I spent the weekend with. Each one was unique and had their own story to tell, they inspired me in new ways. Everytime I walk away from this vaca I have comforting feeling that I am not alone in this crazy creative journey, in fact it is exactly the opposite. Designervaca has shown me the importance of community, collaboration, risk-taking, and friendship. These ladies keep me strong throughout the year so to have just a couple days to bond and drink PBR's and cocktails by the pool, talk about our failures and successes, and openly share our fears and joys in what we do is really an amazing and beautiful thing.
Till next year my friends!