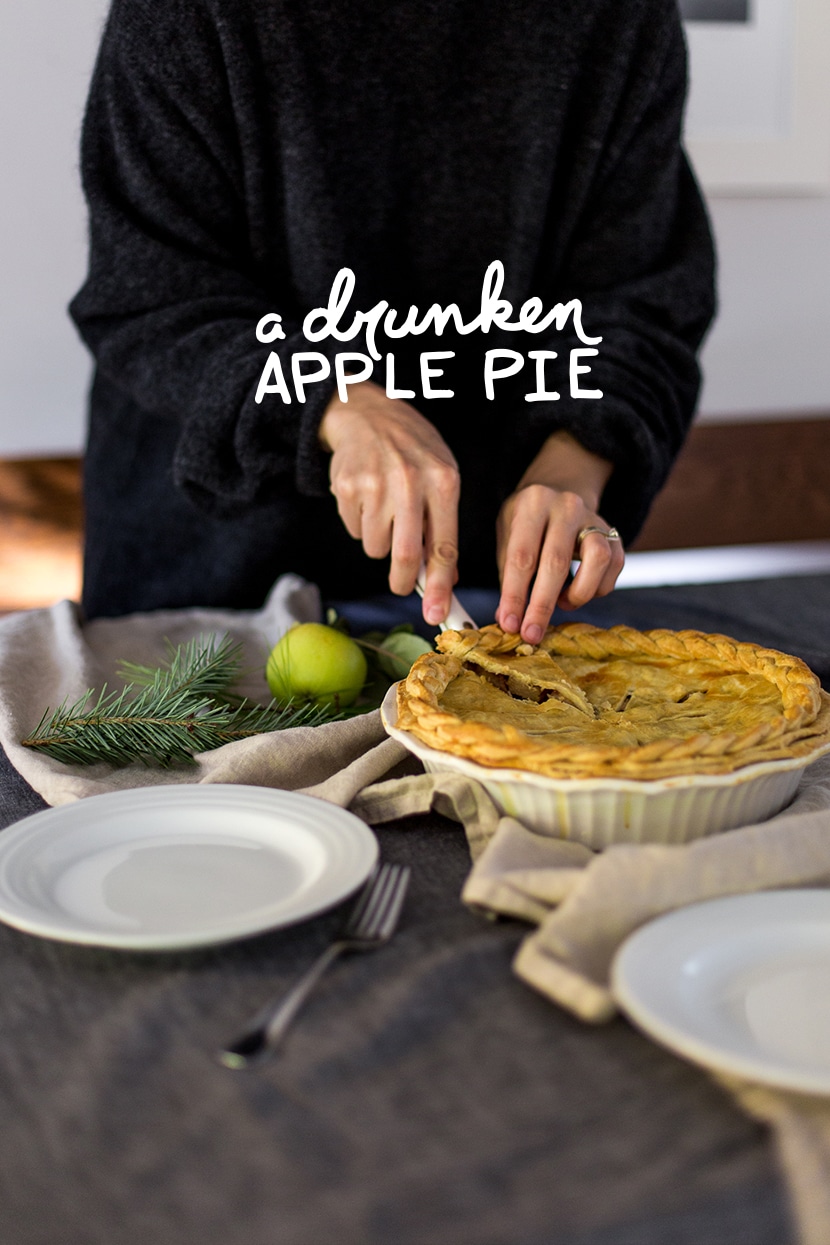 Whenever we roll around to the holidays I always begin strategizing what pie I will make this year. I don't bake often but when I do I like to really enjoy the process. This year after our trip to Christmas Cove's Kilcherman Apple Farm I decided an apple pie was in order, but I wanted to give it a twist this year.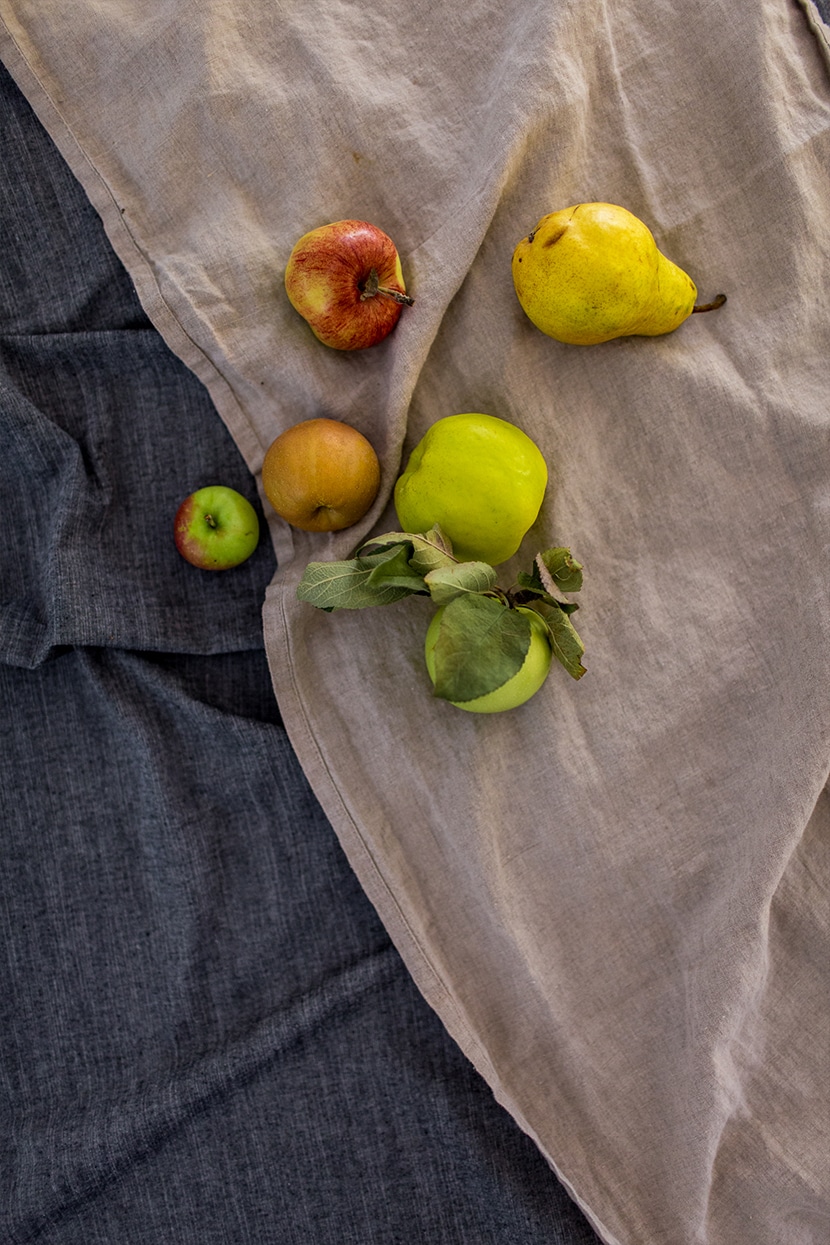 What I love about a good pie is that it isn't just something you whip together. It is easy, but it isn't one of those things that just happens. You have to make it a priority in your day to make a pie. So last weekend I made a point to use those amazing apples to create a pie for a gathering we plan to share on Friday, but I wanted to share the recipe with you guys today just in case you are in the pie baking mood with fall being in full swing.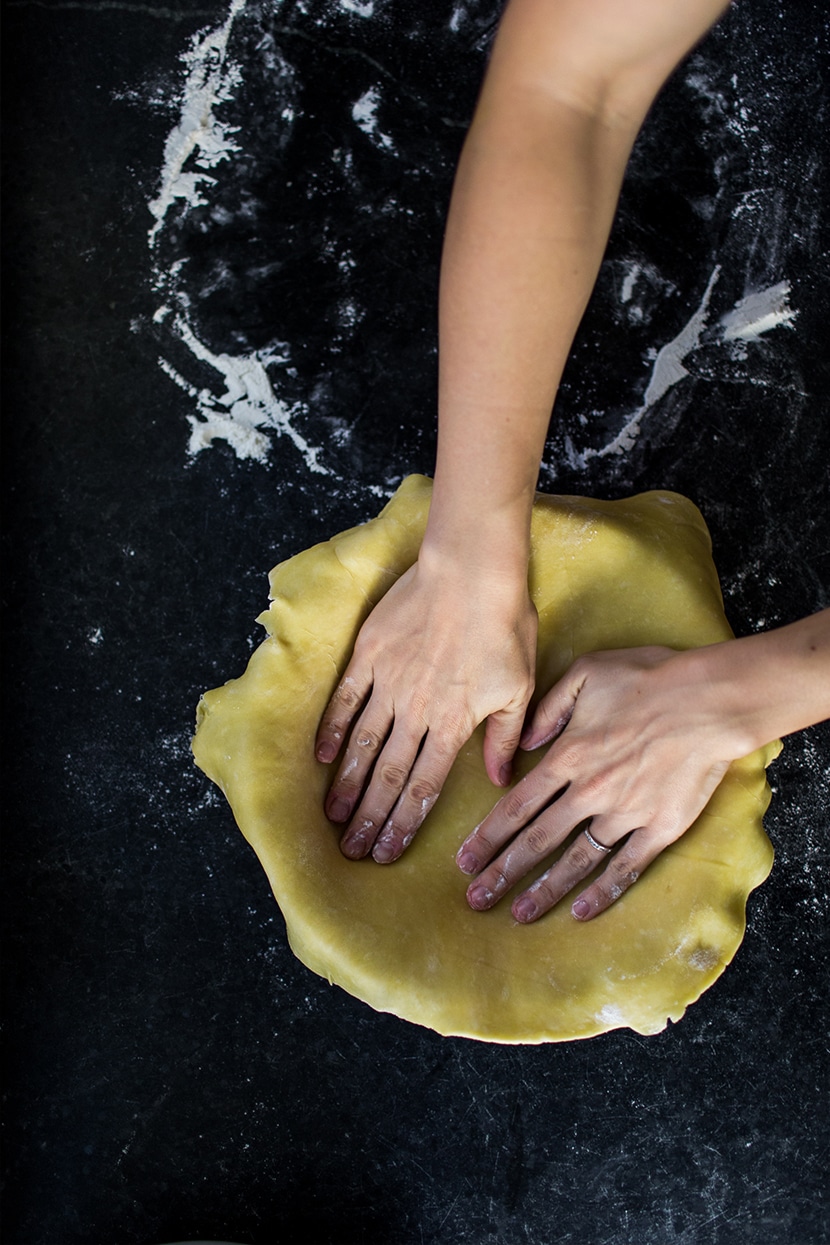 This apple pie is a little different than most. I have made a lot of apple pies in life. Some better than others, but this time I decided to pull together my favorite pieces of all of them and make my own apple pie recipe that I think each of you will love to use this year.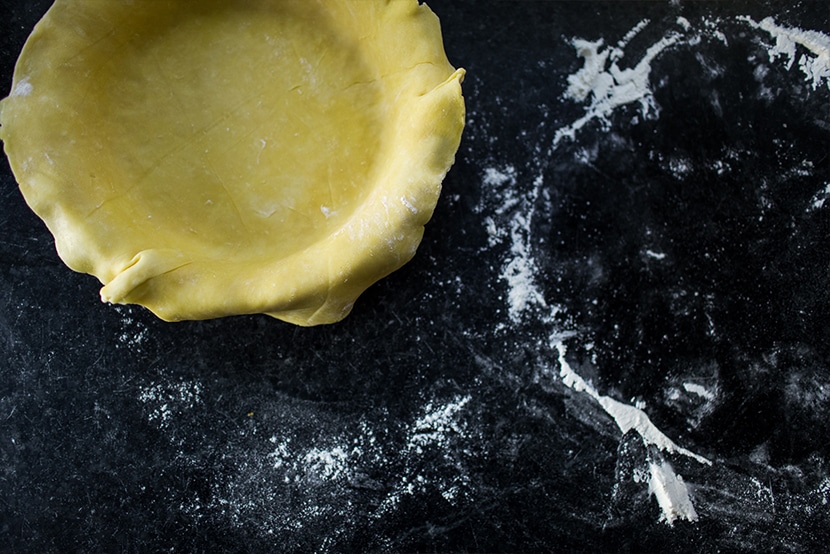 Here is what you will need:
1 Double Pie Crust (preferably made with all butter. We did our's with this recipe and with unsalted Kerrygold butter)
1/2 lb of apples (I suggest Honeycrisp, Jonagold, or Fuji)
2 pears (Anjou or Bosc will hold up the best next to the apples)
1 ounce of Bourbon
1/4 cup of all-purpose flour
1 tsp Cinnamon
1/2 tsp ground cloves
1/2 tsp nutmeg
Zest of 1 lemon
1 egg
1/2 cup of brown sugar (optional…depending on how sweet your apples are)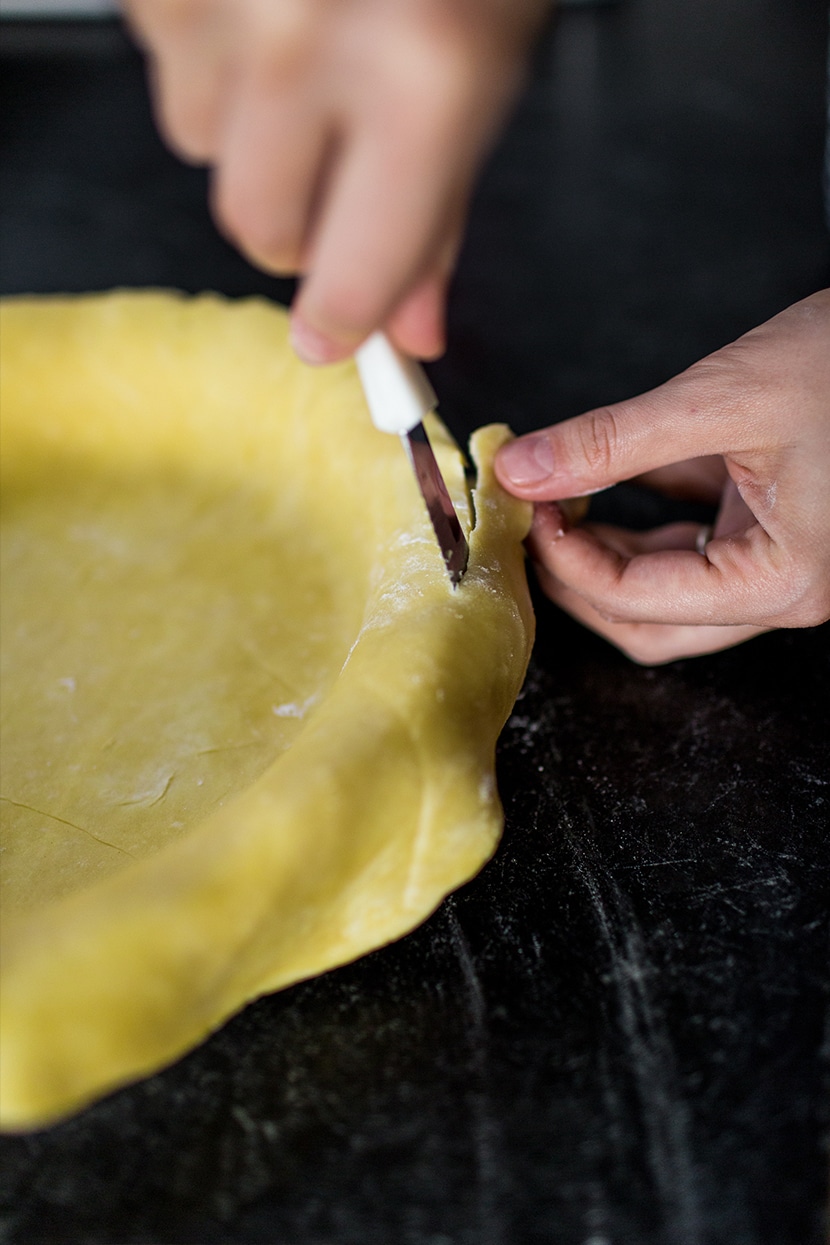 To make the pie is very simple:
Preheat the oven to 375 degrees
Roll out the two crusts based on your directions from either the premade crust you have or if you made your own from the recipe above. I am a huge advocate for making your own crust. I figure if you are going to have a pie you better do it up right. Plus there is something so rewarding about making the crust.
Place the crust in the pan and once it is fitted to the pie pan you will want to cut off the excess crust.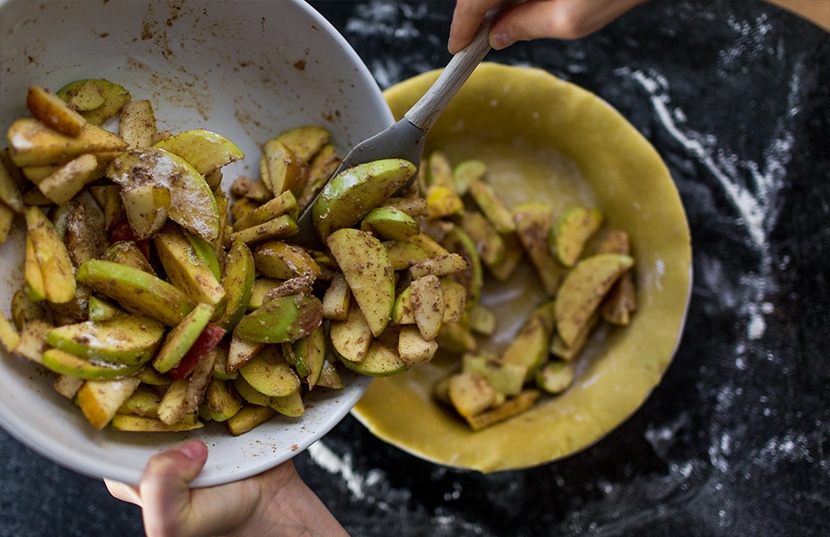 4. Next, you will want to slice up all the apples. I love keeping the skins on. I love the rustic nature of them when they have them on them. Not everyone enjoys that experience so I will leave this up to you. But once sliced place in a bowl.
5. Cut up the pears and add them to the bowl as well.
6. Add in all the spices, bourbon, and lemon zest with the pears and apples. Stir together. Now slowly add in the flour to bring everything to a thicker consistency. The apples and pears will release juices as they cook so you want to make sure you don't have a very liquidy pie. This will depend on your fruit and how much juice is in the apples and pears. So it is always hard to predict, but I like it to be a slimy consistency so adding a little flour at a time lets you make the call on how much you actually need, but it shouldn't be more than a quarter cup.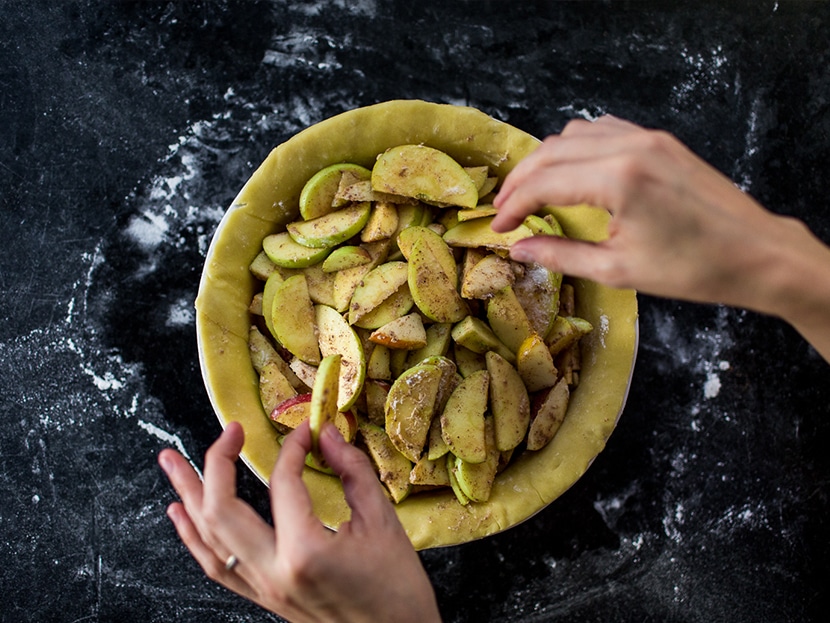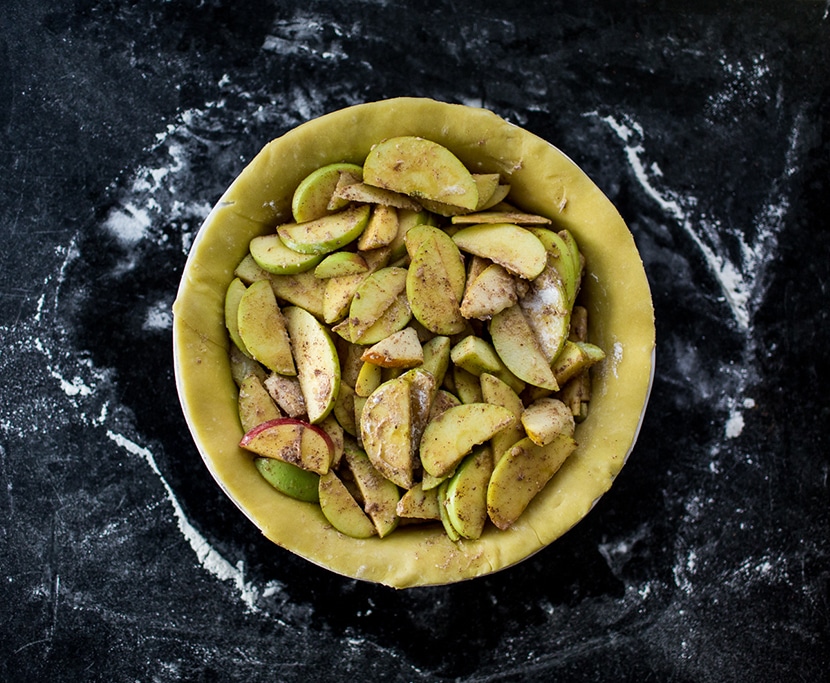 7. After you have the apples and pears all stirred together, add them to the pie pan.
8. Lay over the next rolled out pie crust at this point and once it is set in place cut off any excess.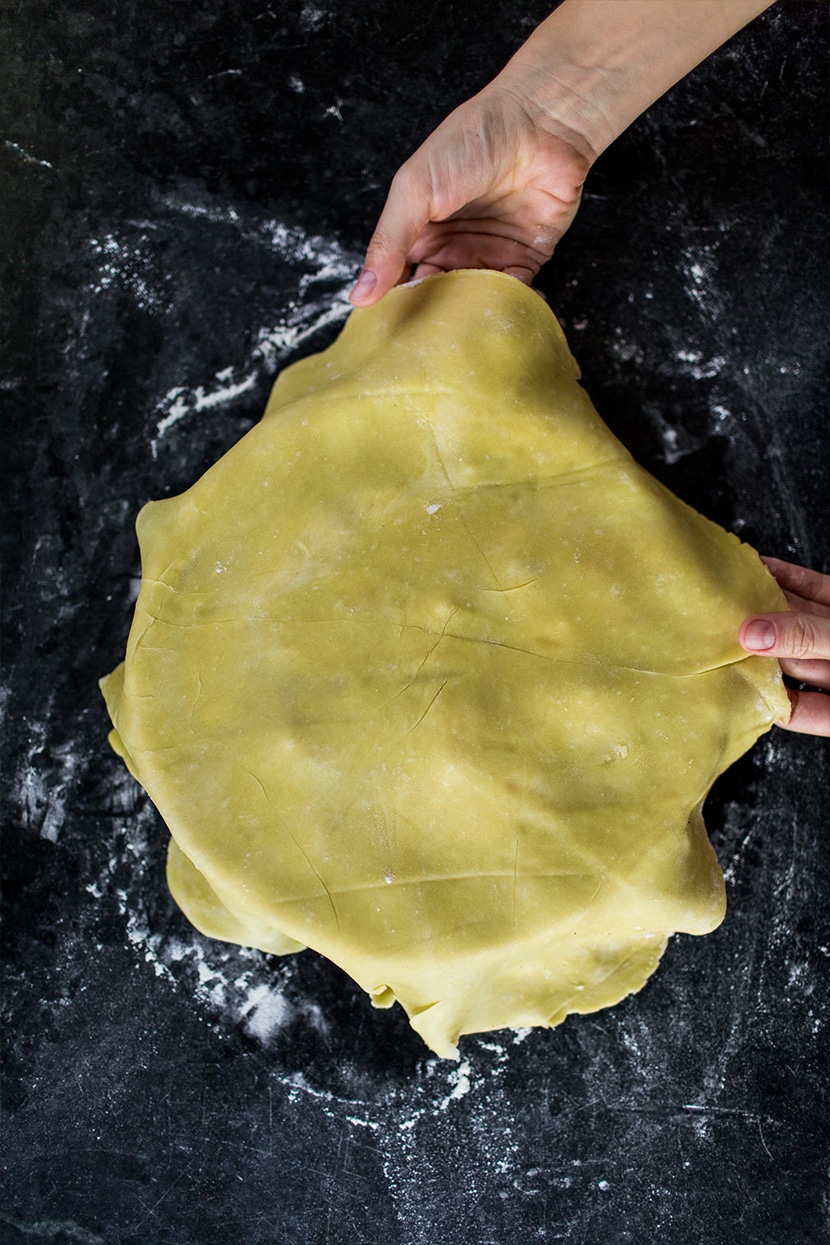 9. At this point, you have a couple choices for crust finishing. I decided to attempt a braided crust, but you can do a traditional crimp as well. Either is beautiful and a nice way to finish it off. If you want more ideas or are looking for tutorials for either Martha Stewart has a wonderful tutorial.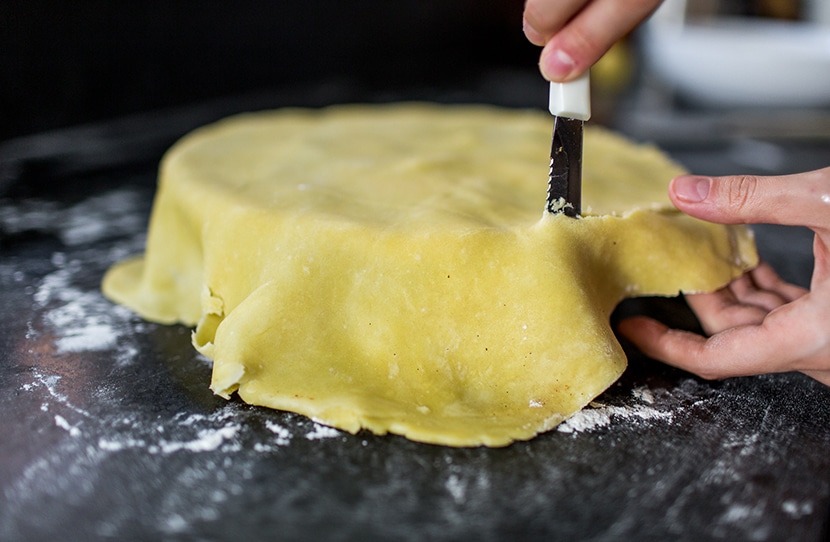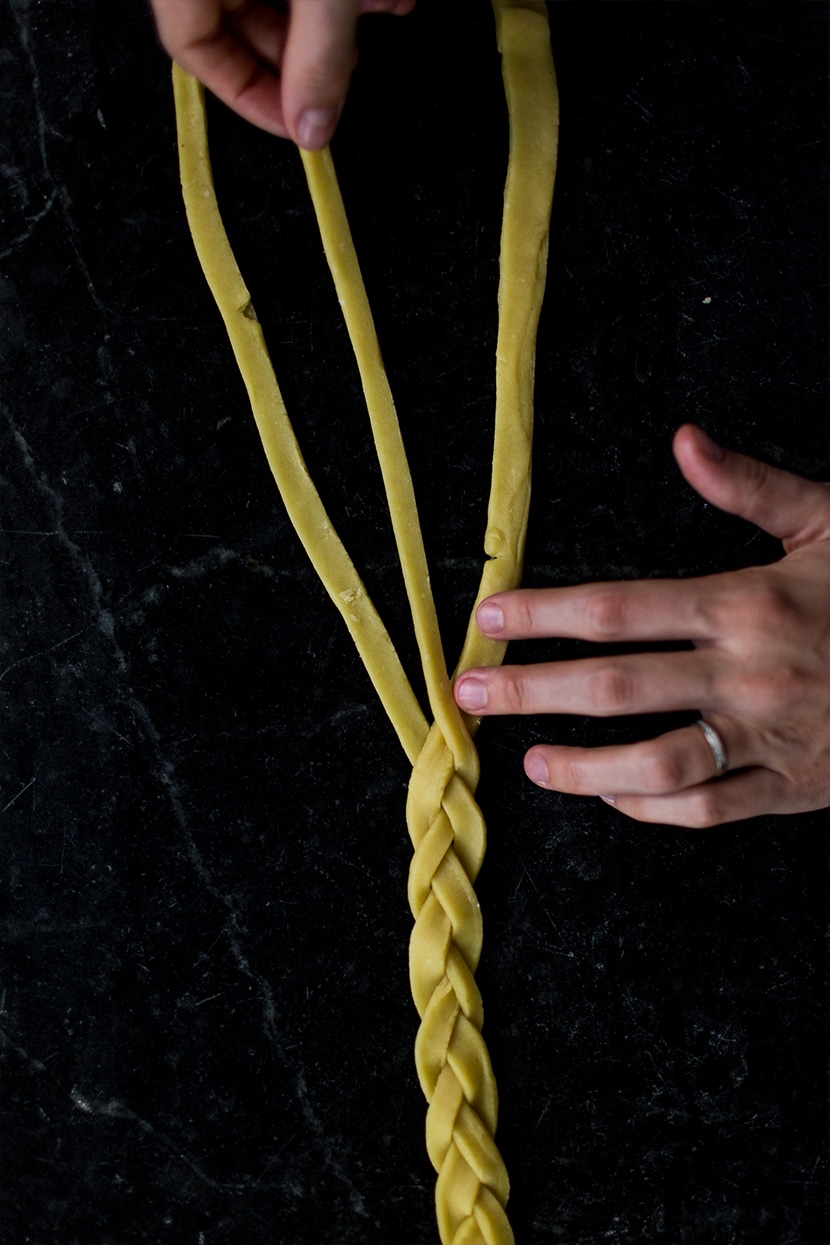 10. Once you have the crust done, I always make a small design in the crust. It is pretty typical for pies to be sliced with a design. I did a simple sunburst but you can find some other inspiration here.
11. Now, before you add the braid crust (if you did it) or after you have crimped, take the egg and place it in a bowl. Whisk it up so you can wash the crust with it. This will help it give it a nice golden shine when it is done. Also, it will help bind the braid to the crust better so it doesn't slip away when it is cut.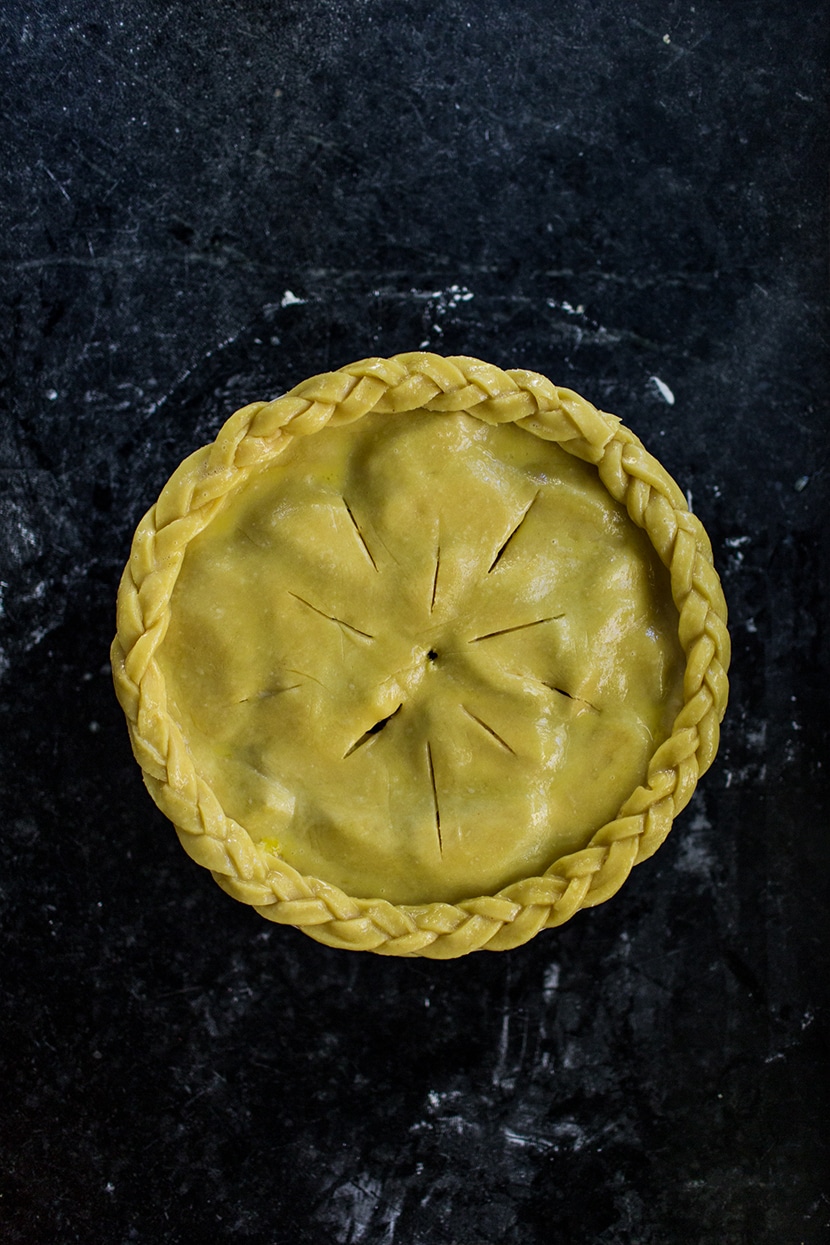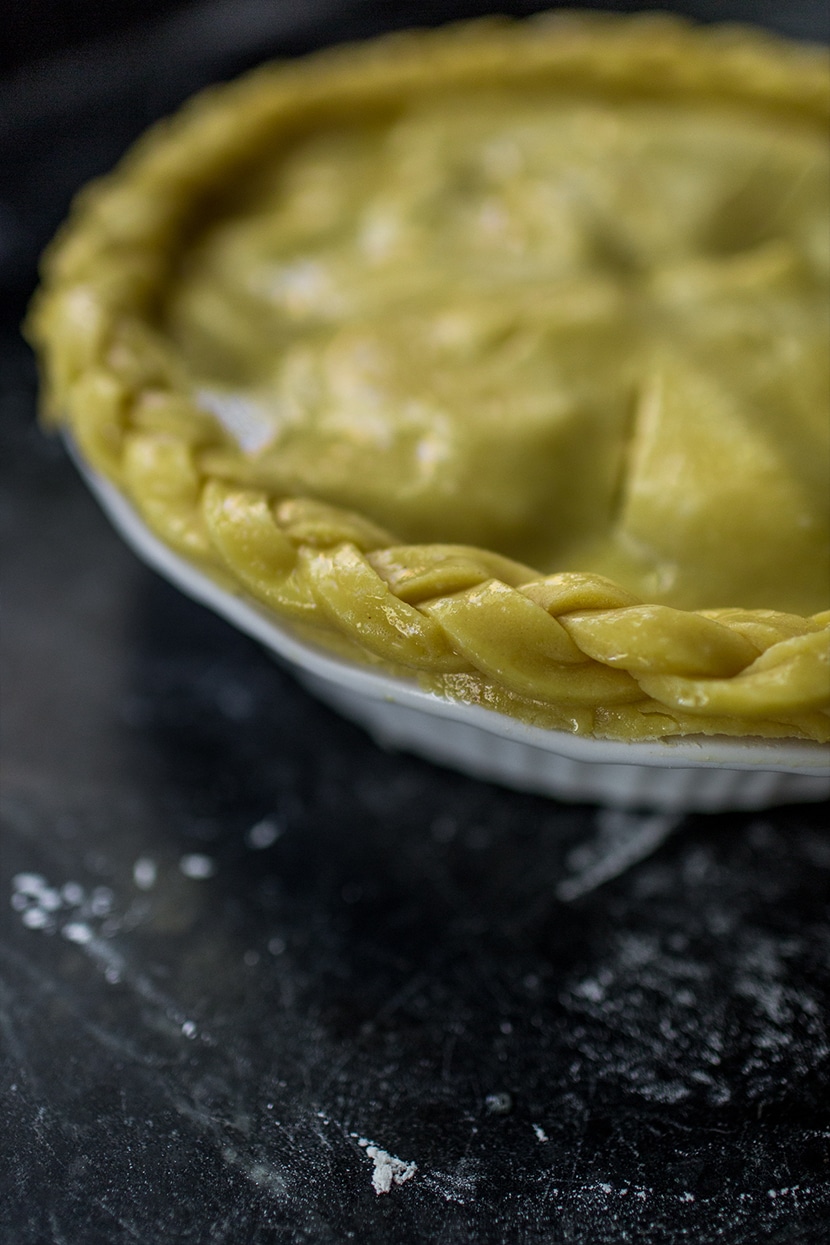 12. Once you have completed the pie you will want to place it in the oven. Your oven should be preheated to 375 degrees. Cook at that heat for 20 minutes or until crust begins to brown. Then reduce heat to 350 degrees and let it cook for 45 minutes or until golden brown and bubbling. If at any point the crust is getting too golden too fast cover it with aluminum foil to protect it from burning.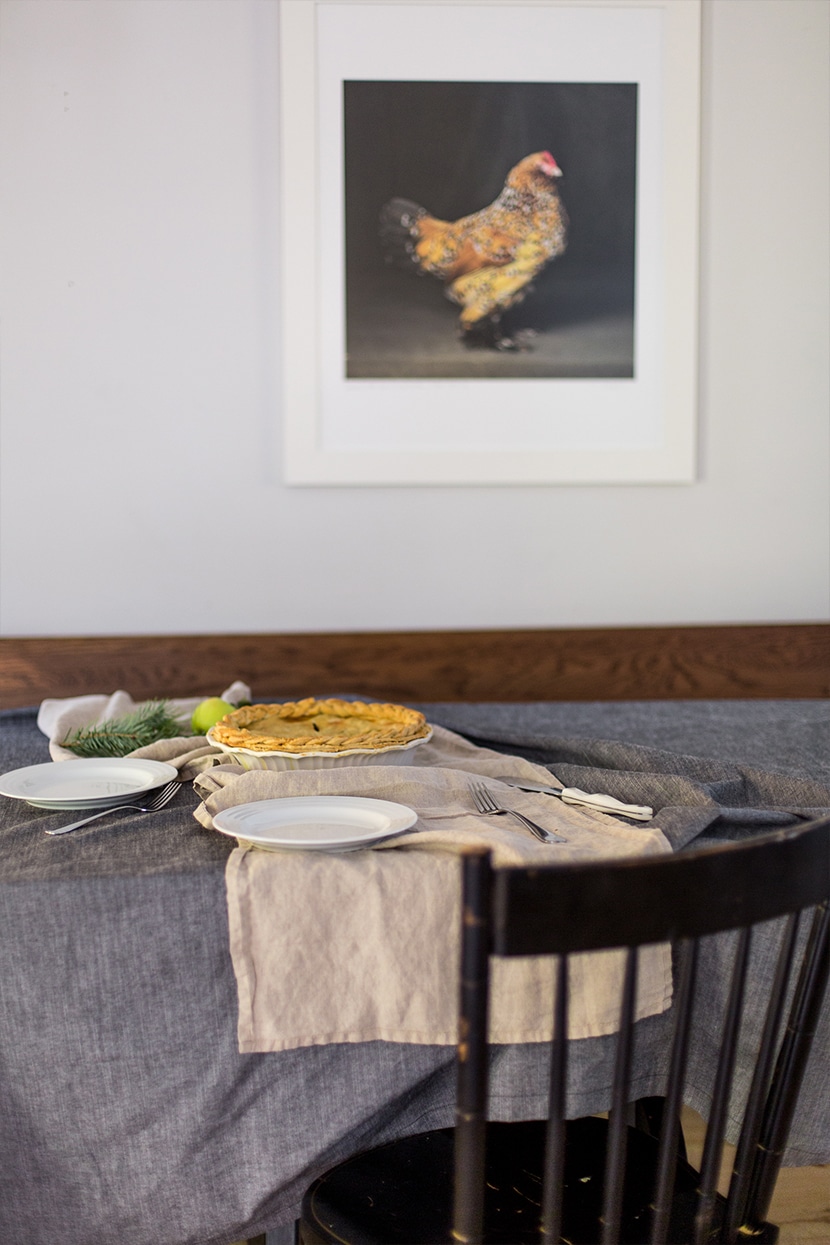 Once your pie is done, I highly suggest serving it as warm as possible. You can always keep it warm by sticking it in the oven right as you serve dinner. Just put the oven as low as possible and it will warm it up in the 40 minutes or so you are eating with your guests.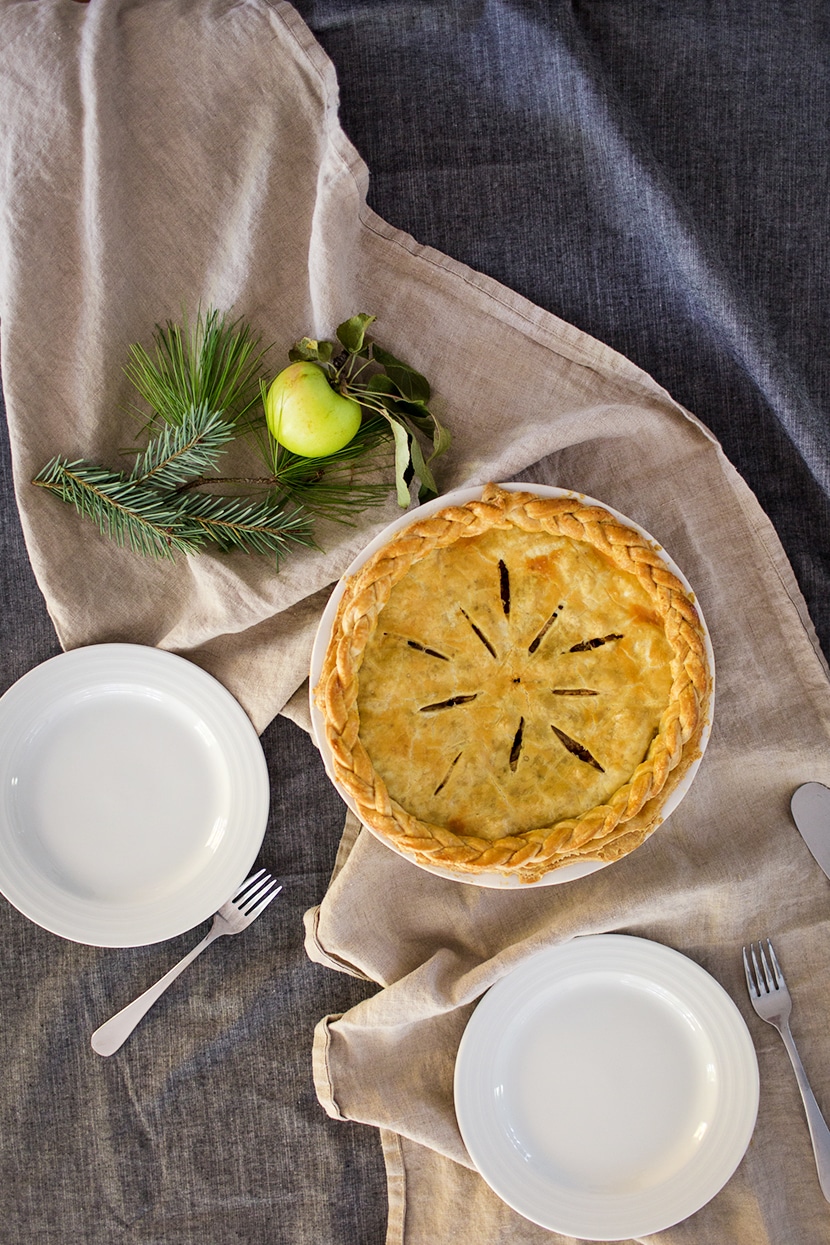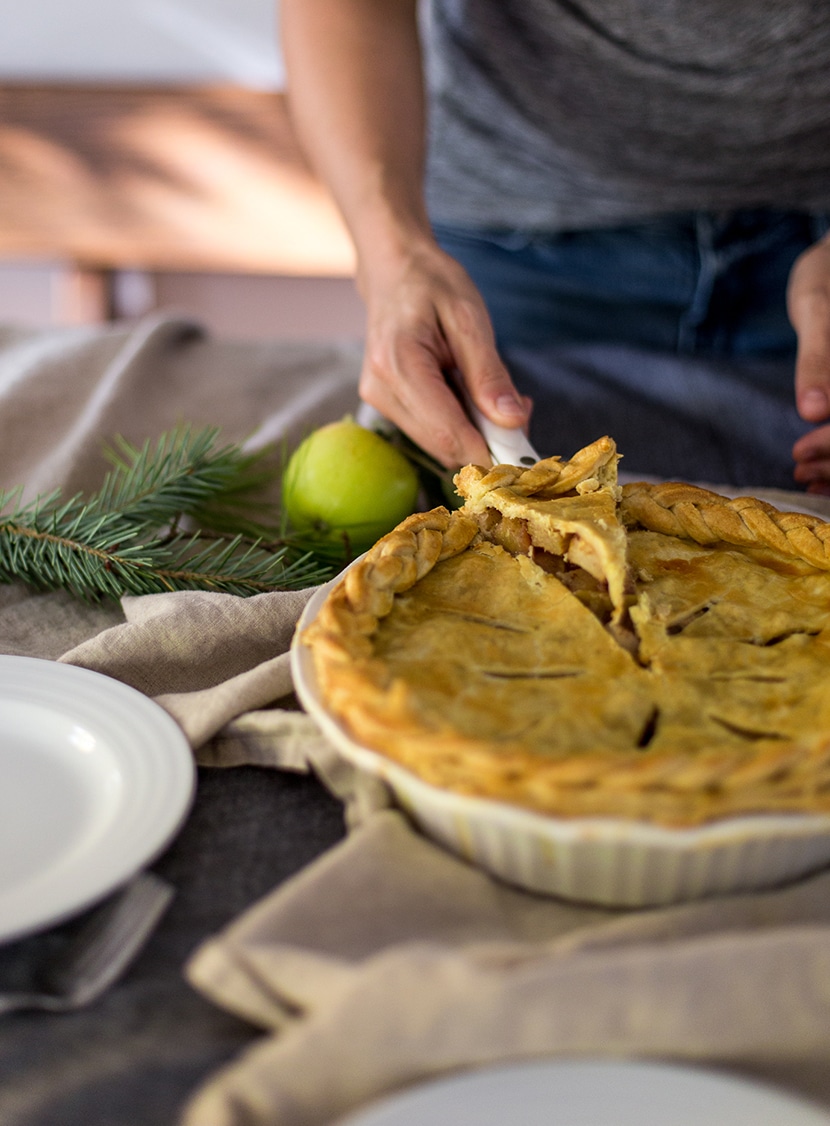 There is nothing better than a warm apple pie on a fall day with friends. The best part is I always feel apple pie makes for a great breakfast on a Saturday or Sunday. Kind of a treat when it is leftover from the dinner part the night before.
Also, I had to share this one photo from us shooting the pie. I know many of you wonder how we get much done with having Hayes around, well I thought you would enjoy seeing the behind the scenes of this post today. Most of this shoot was done while he was at my heels in his little cart.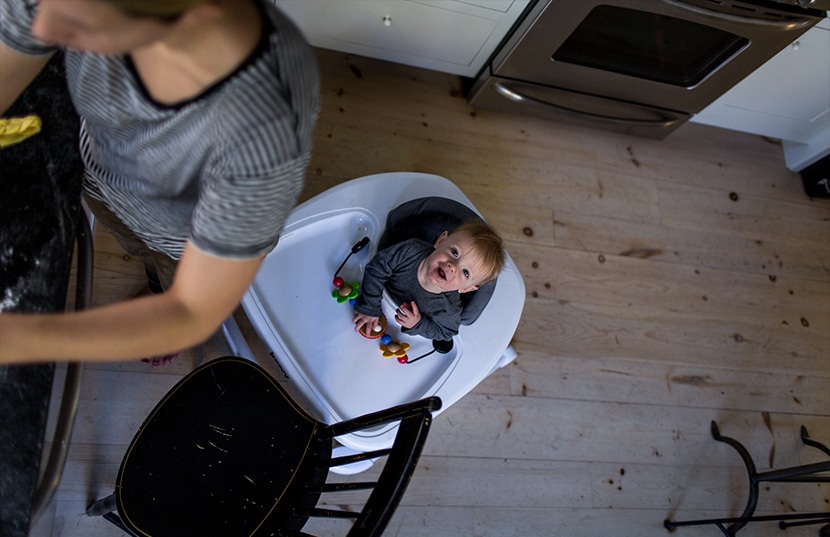 So, what kind of pie will you be making over the holidays? Is there any recipe you make every year? Or are you like me where you like to try new things all the time?