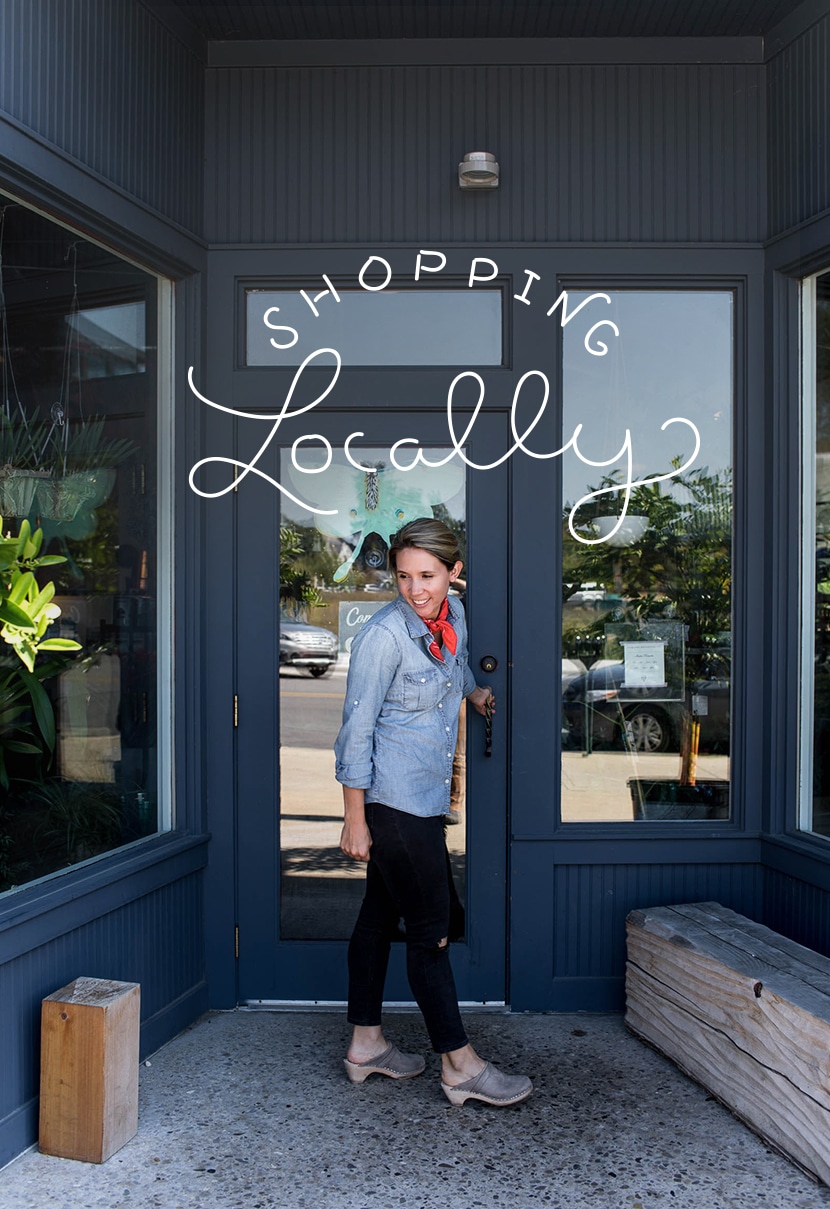 Watching your hometown transform is a beautiful thing especially when it transforms in such a smart and innovative way as Traverse City has. When I moved here after college the economy was in the tank and I had no option but to move home, I felt thankful to move back to the coastal town I had come to know as home. Back then, it was a hard place for a 20-something. The night scene was non-existent and finding friends was even harder. Over time the town began to change even as the economy attempted to recover. I found a town that was full of people passionate about what made this place special. They brought their skills to the area to make a way of life for themselves because they desired to live in this special place that much. In the last 10 years, I have seen Traverse City go from a sleepy little seasonal vacation town to a hustling and bustling little town now named the Greatest Midwest Town in America thanks to Midwest Living. It has transformed in a beautiful, natural, and incredible way that makes me so happy to build my business here and raise my family.
That said, I feel proud and thankful to live here and as a result I want to see this wonderful town thrive not only because I want great things in our community, but because I wholeheartedly believe and love so many of the small business owners in this community who are making things happen. These are people we share life with and I know the hard work they put into not only make their passions their job, but also how they do good for our community. This is why I am excited to partner again this year with the Michigan Retailer's Association to talk about Buy Nearby Weekend.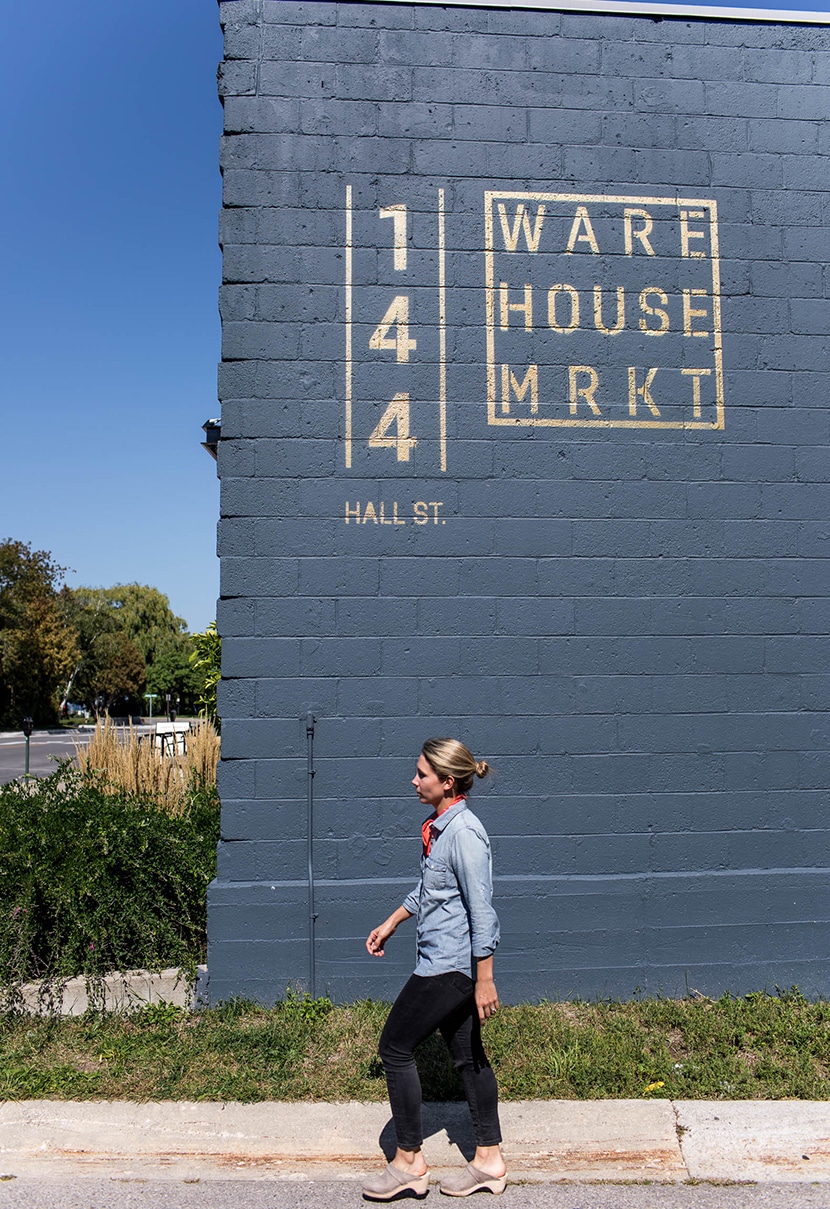 Buy Nearby weekend is all about supporting local by shopping in your town during the weekend. When you participate and share an image tagging Michigan Retailer's Association (@mibuynearby) on Instagram and using the hashtag #IBuyNearby you will be entered to win a $500 gift card to use at your favorite store(s) in Michigan.
The weekend to shop is October 6th-8th at your favorite Michigan retailers. That said, I wanted to share some of my favorite stores here in Traverse City. Last year, I shared some of my favorites in Downtown, but today I wanted to take you across town to the Warehouse Market in the Warehouse District to share a peek into a few of my favorite places on this side of town.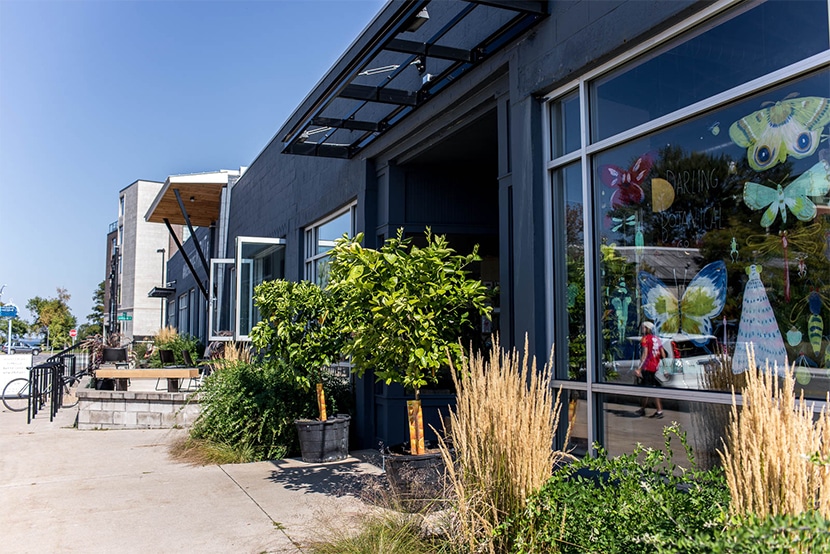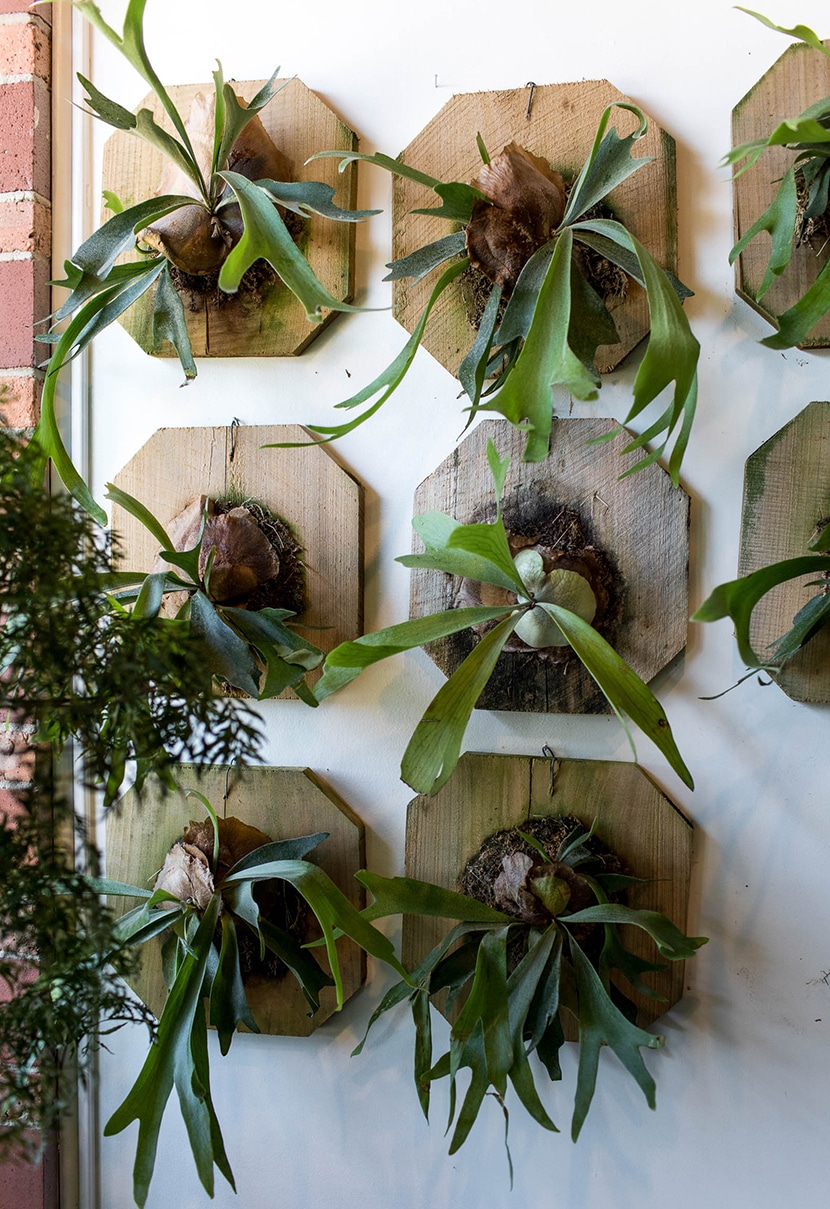 Warehouse Market is the brainchild of our friends Dan and Meredith. They have amazing taste and vision for retail and creating communal spaces that contribute to a vibrant and creative community. Warehouse Market is a wonderful example of that. They completely restructured this building and built out spaces that cater to some of the coolest and most creative in Traverse City. First up on our tour is Darling Botanical. This wonderful store is full of plants and is the place to find your next green friends. Stop in for plant advice, to make your own terrarium or just peruse all the goods they have.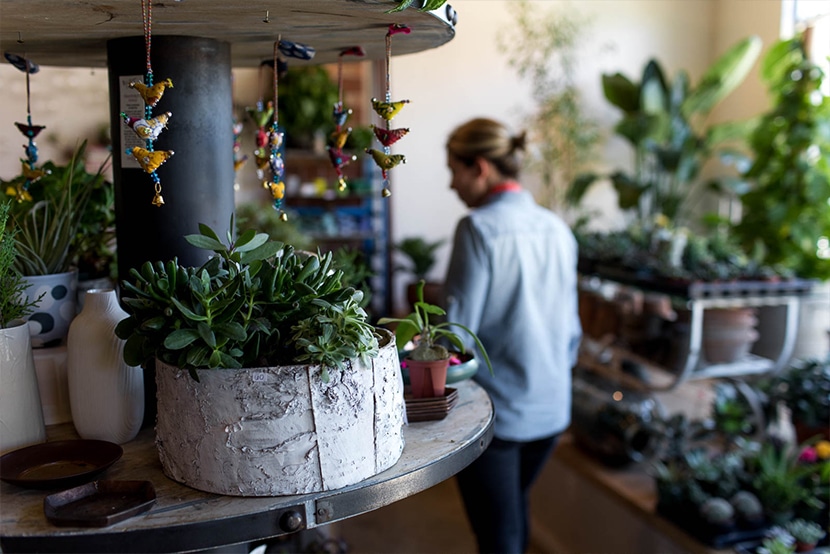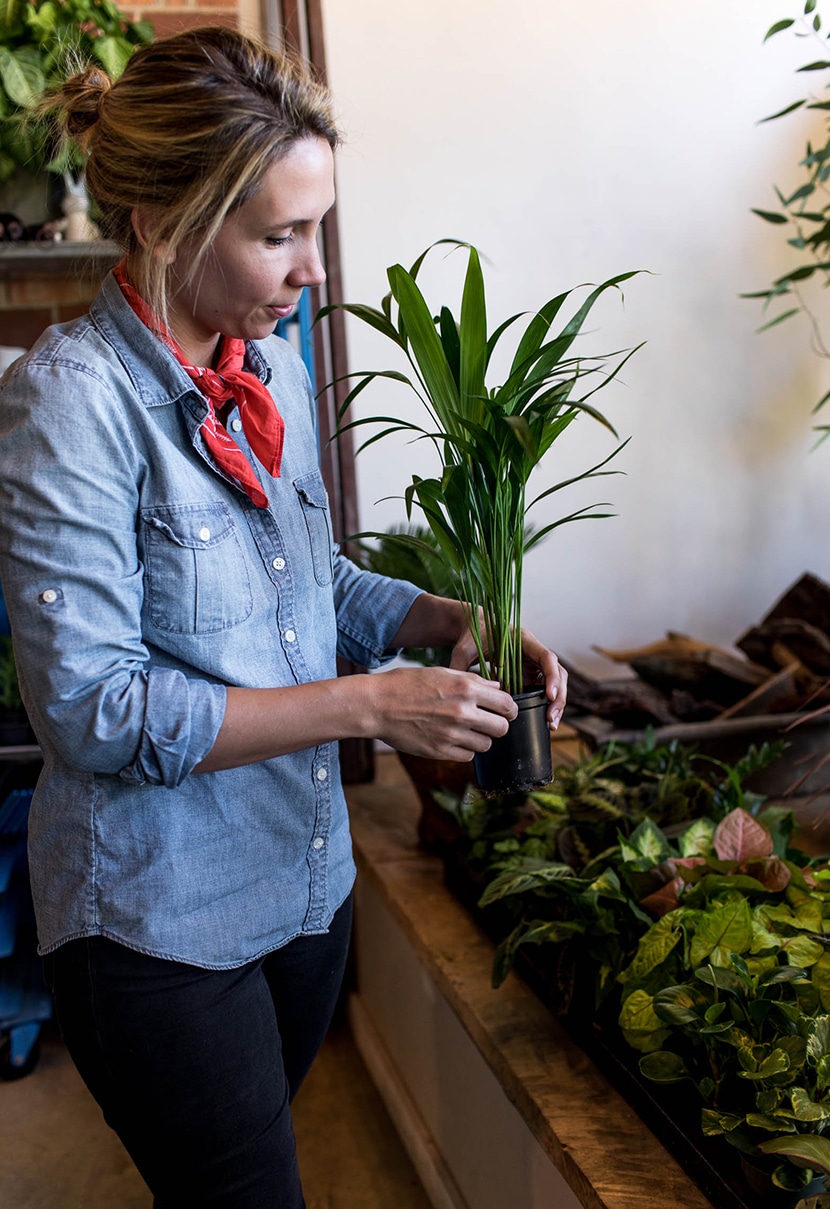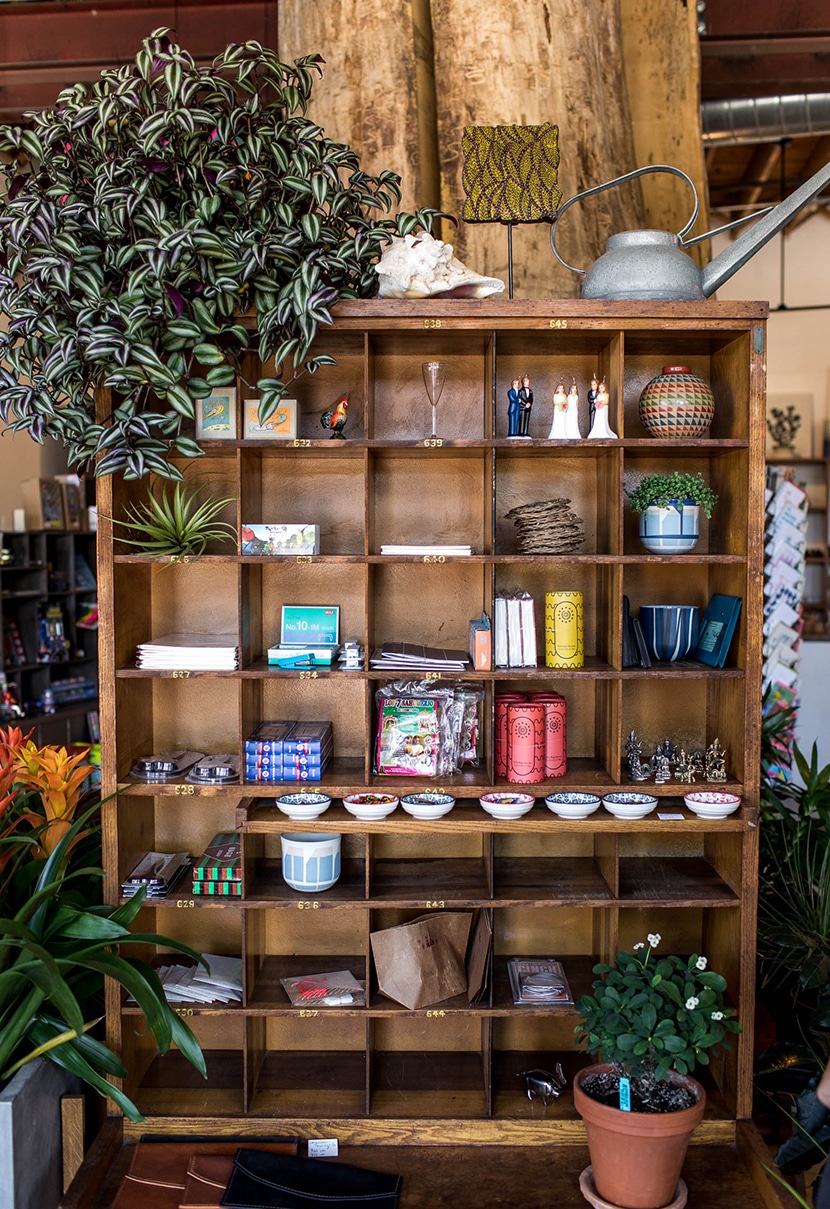 This where I go whenever I need a new plant or a fun gift for a friend. They have awesome cards and so on for great gifts.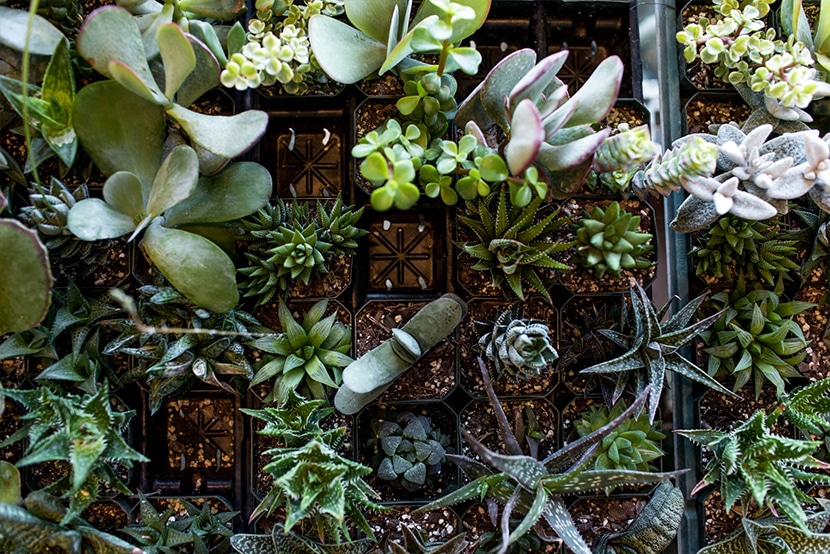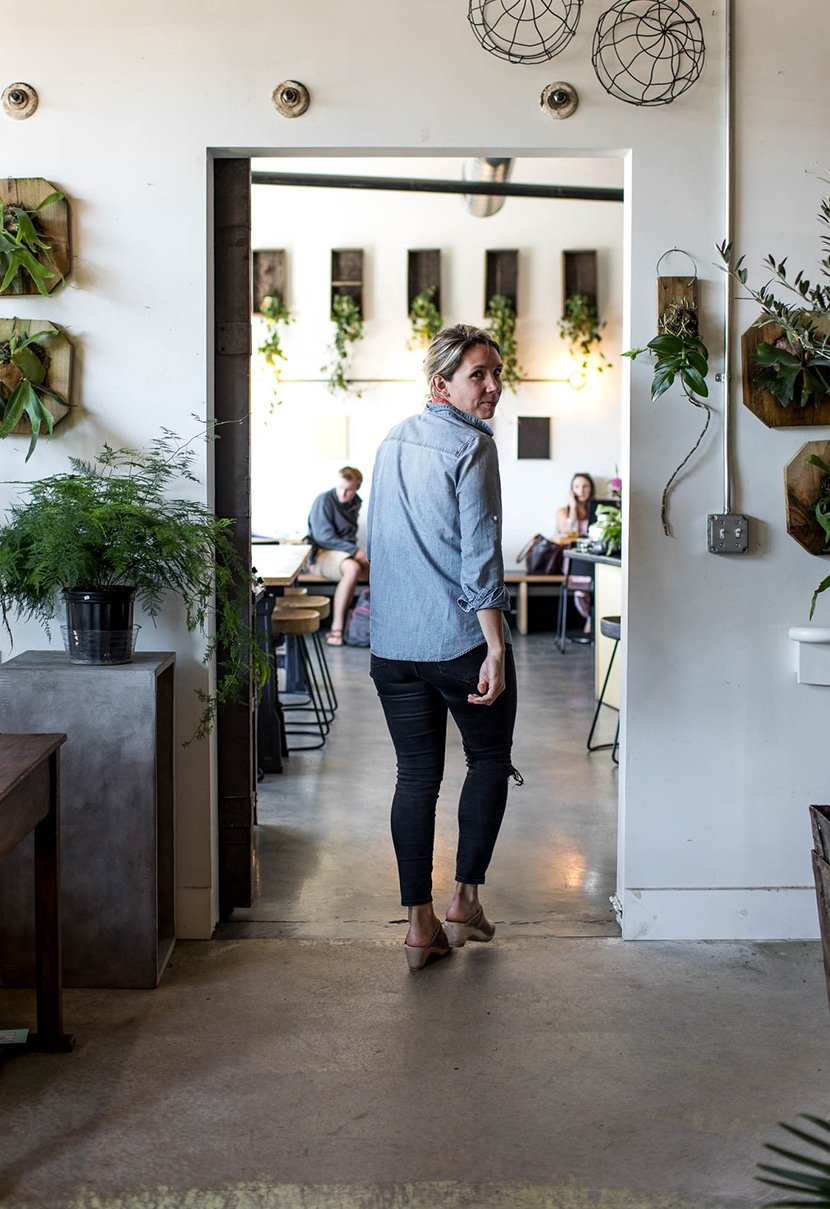 After shopping Darling, head over to Blk Mrkt for a pick me up and snack. The stores flow from one into the other and blend perfectly together.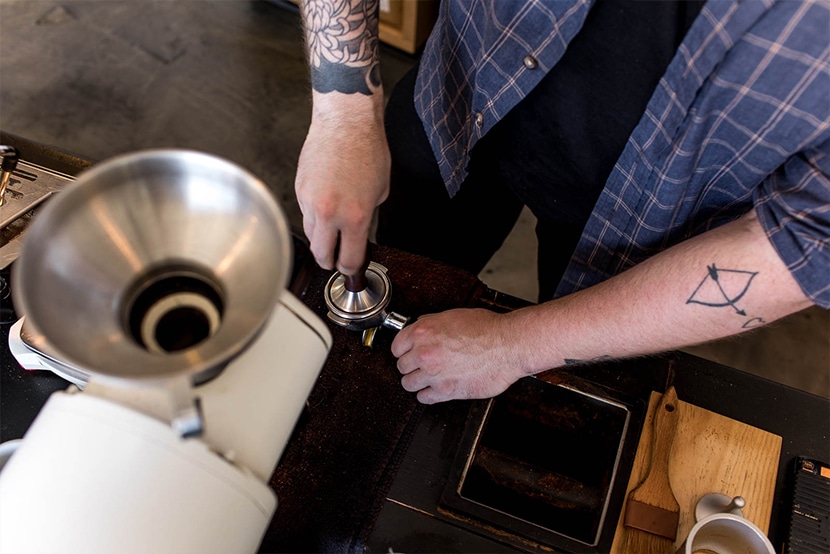 This is hands down my favorite coffee shop and place to work in town. I call it my co-working space. Chuck, owner of Blk Mrkt has created a beautiful space and taken his desire for high-quality to a new level in this space. From top-notch treats made from local ingredients to lattes that are the best I have ever had to the best matcha you will find in town, all of it is out of Chuck's vision.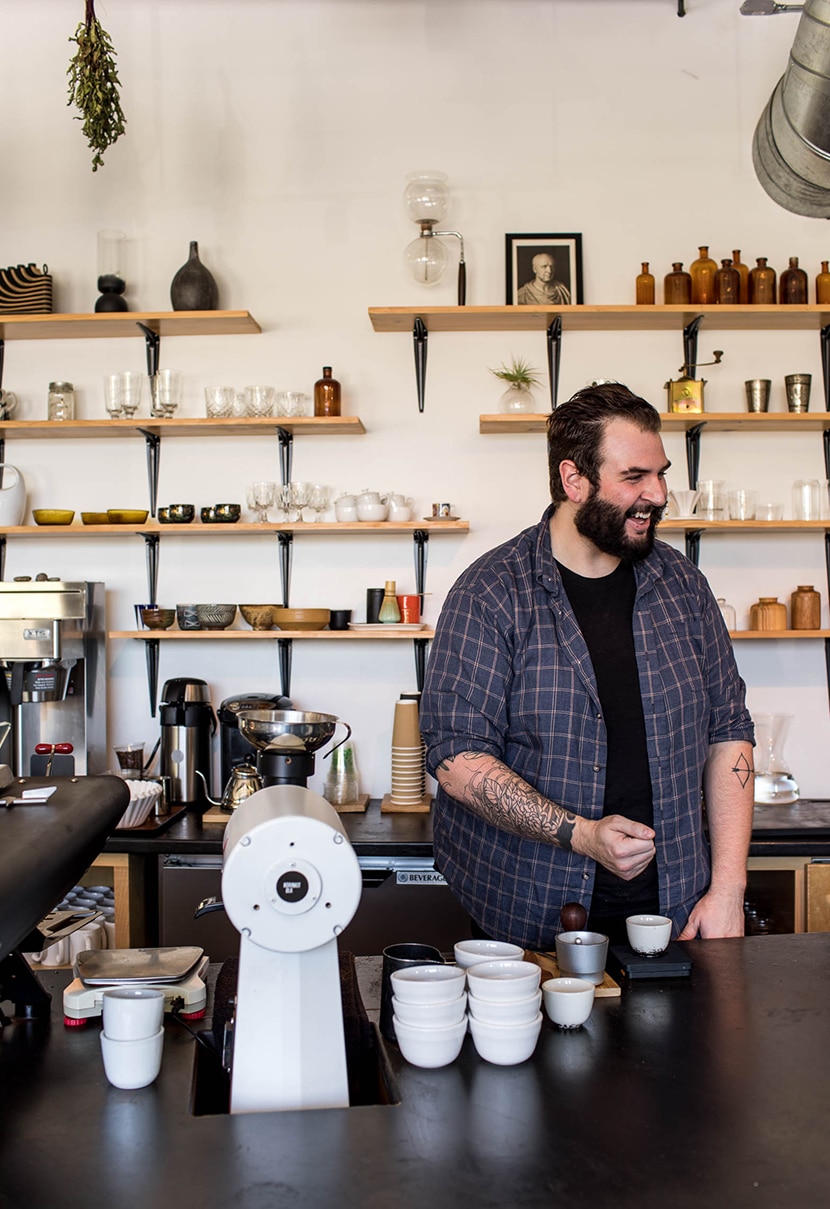 Him and Spencer (above) recently started roasting together in the shop and now all their espresso is their own roasting. Every time we go in they are always talking about how they are perfecting it, making it a little better because they expect the best and I respect this so much about them. Together they are creating a space that is at the heart of our community in so many ways.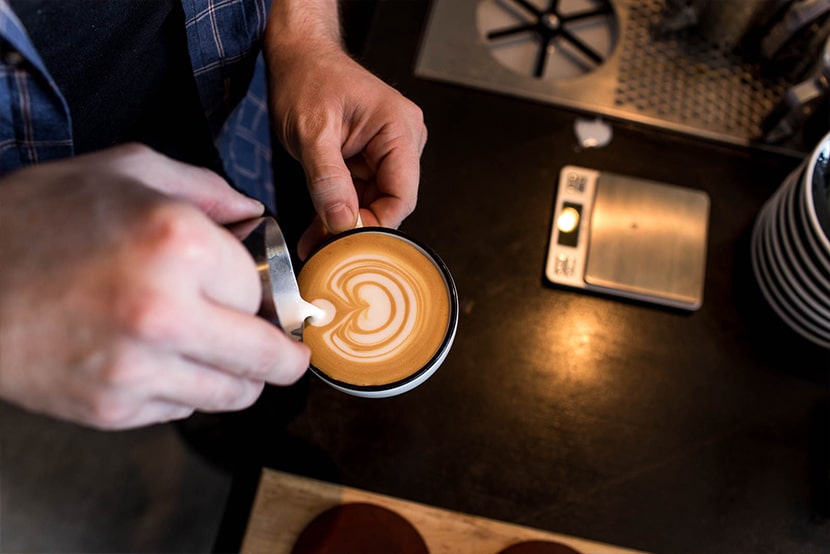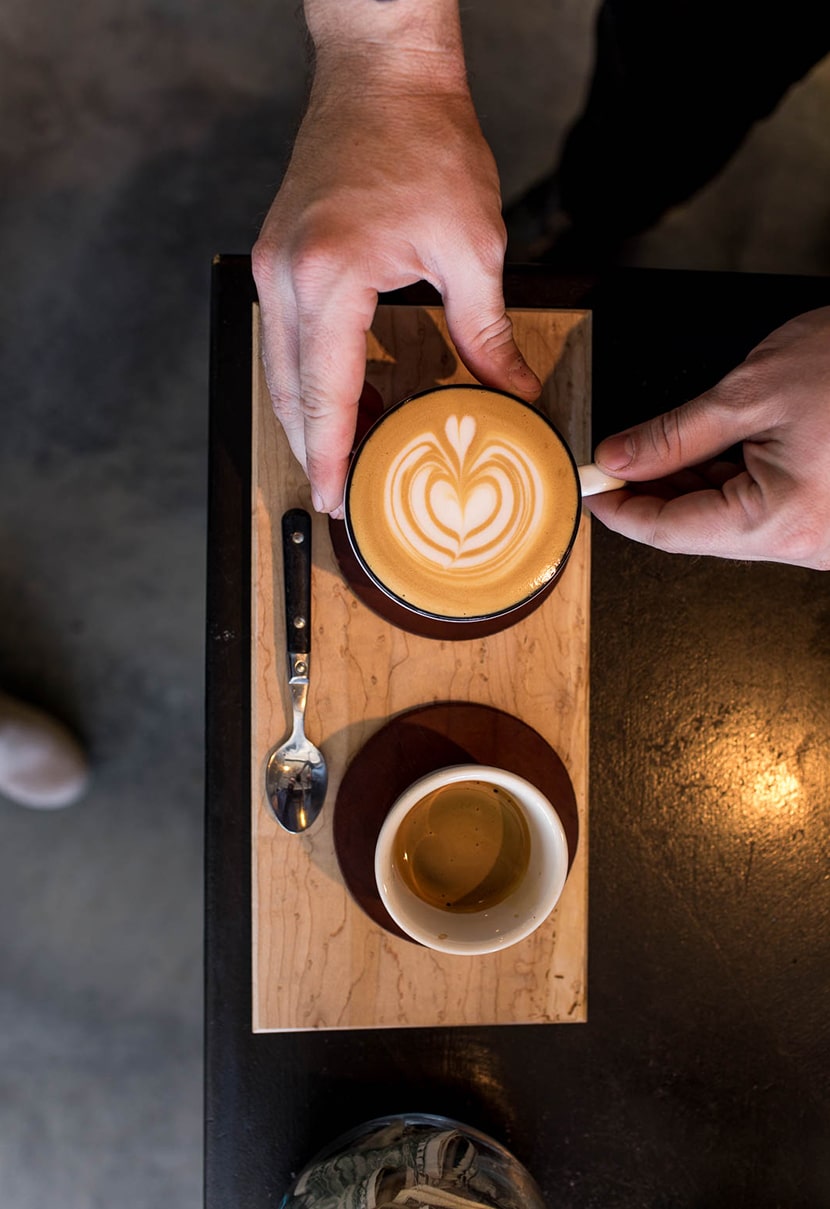 There is no lack of perfection in this space that offers giant open windows in the summer days and perfectly curated shelves that feel like a small step into Chuck's creativity and inspiration. Not to mention the walls are always filled with art from local artists that is for sale.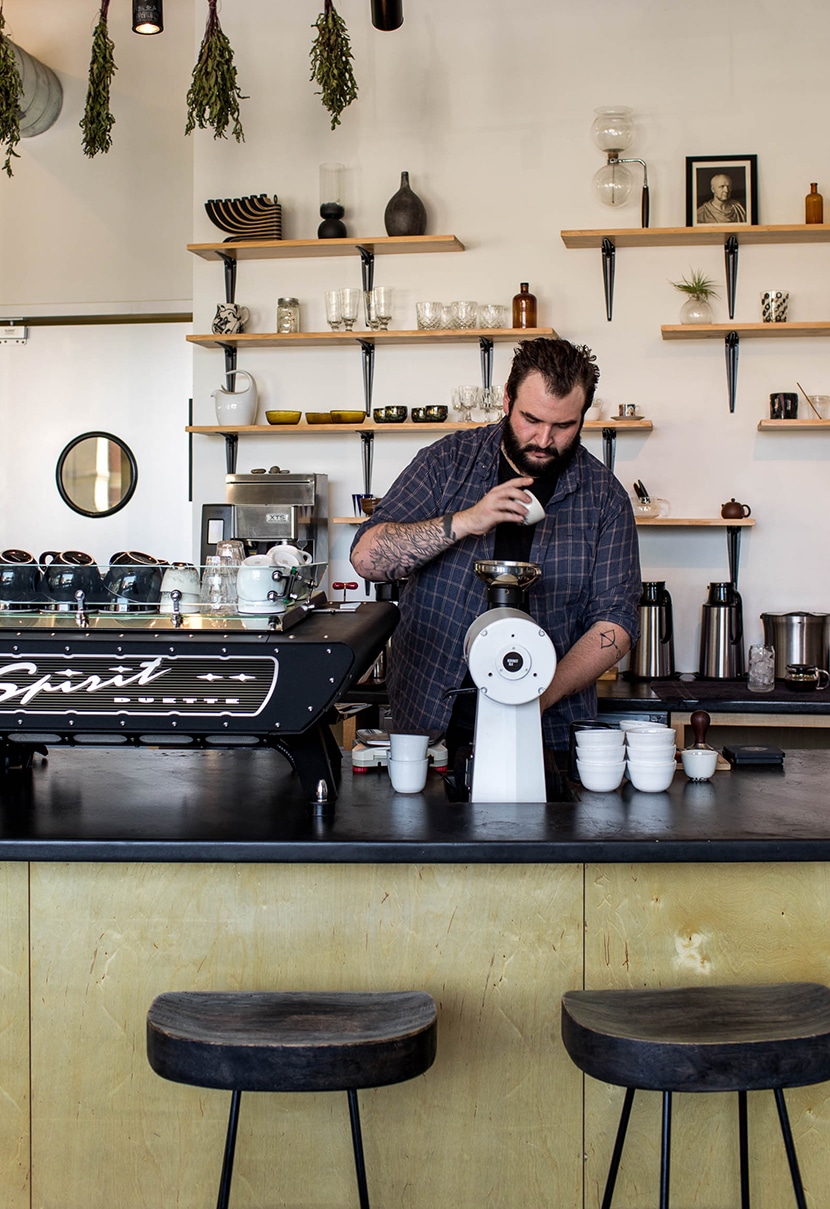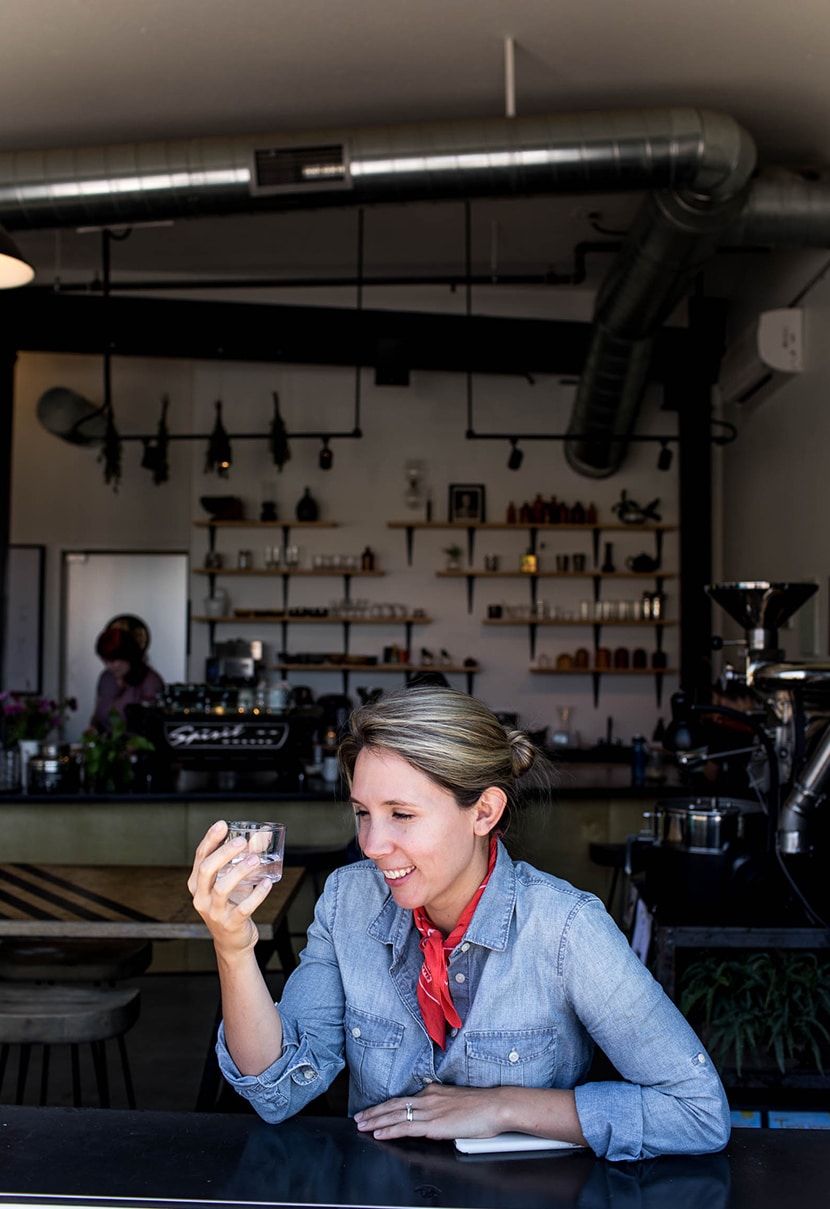 It is hard not to love this place that Chuck has created. For years, Chuck made my favorite Americano in town and then when he created Blk Mrkt I knew it would be amazing. Now, having Spencer alongside him means it is just that much better. They will no doubt make one of the best cups of ANYTHING you will ever have. My favorite is the Lavender Latte with Oat Milk or just a pure shot of espresso that they have freshly roasted.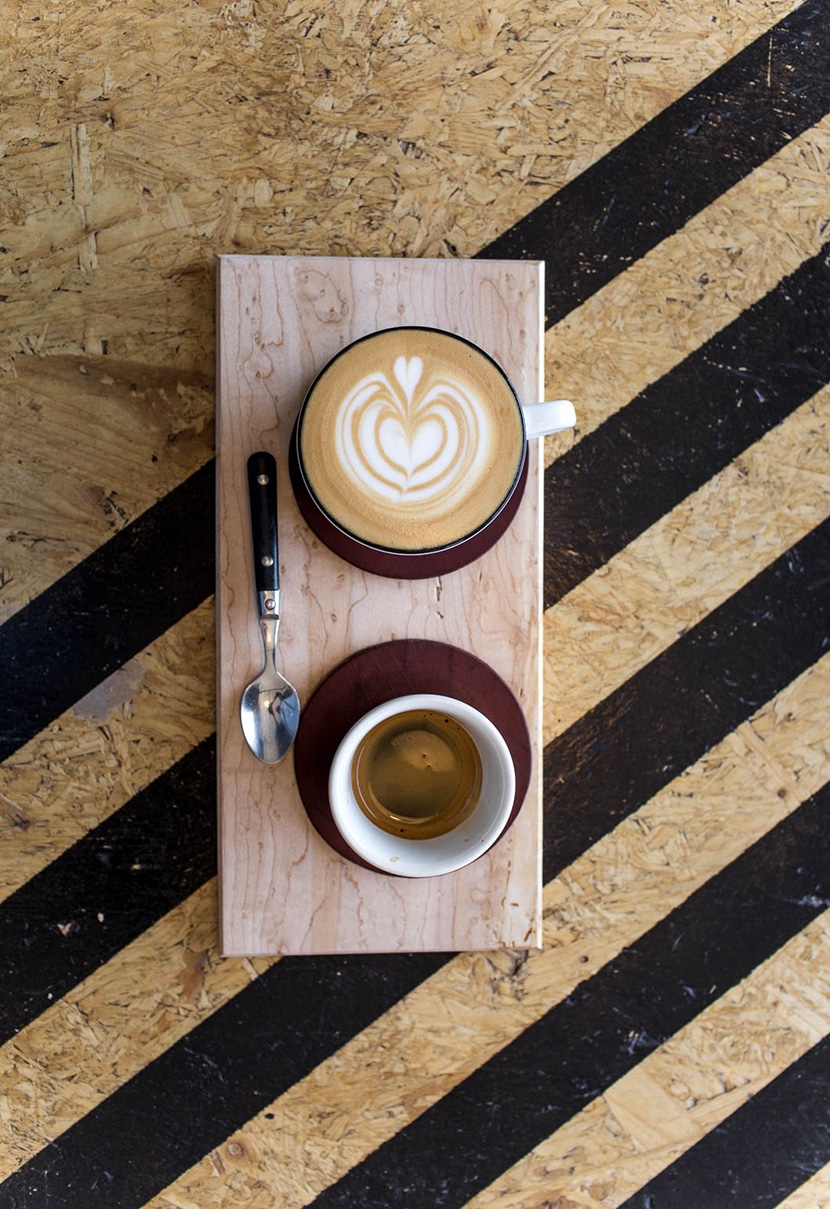 As you head back out to the main entrance of Warehouse Market you will see there is a sign with a map that shows all the awesome places the building holds. There is everything from a workout studio that all my friends swear by and our all-time favorite restaurant, Alliance is in the back. Alliance only serves dinner and it is small so call ahead or just try to sneak in at the bar either one. James and his team are creating a beautiful farm to table experience that varies from the rest of the farm to table style restaurants in town. In fact, I tell my friends Alliance easily tops my list as one of my favorite restaurants I have ever been to. Watching their team work on a Friday evening is like watching a synchronized dance in their small space. It is beautiful.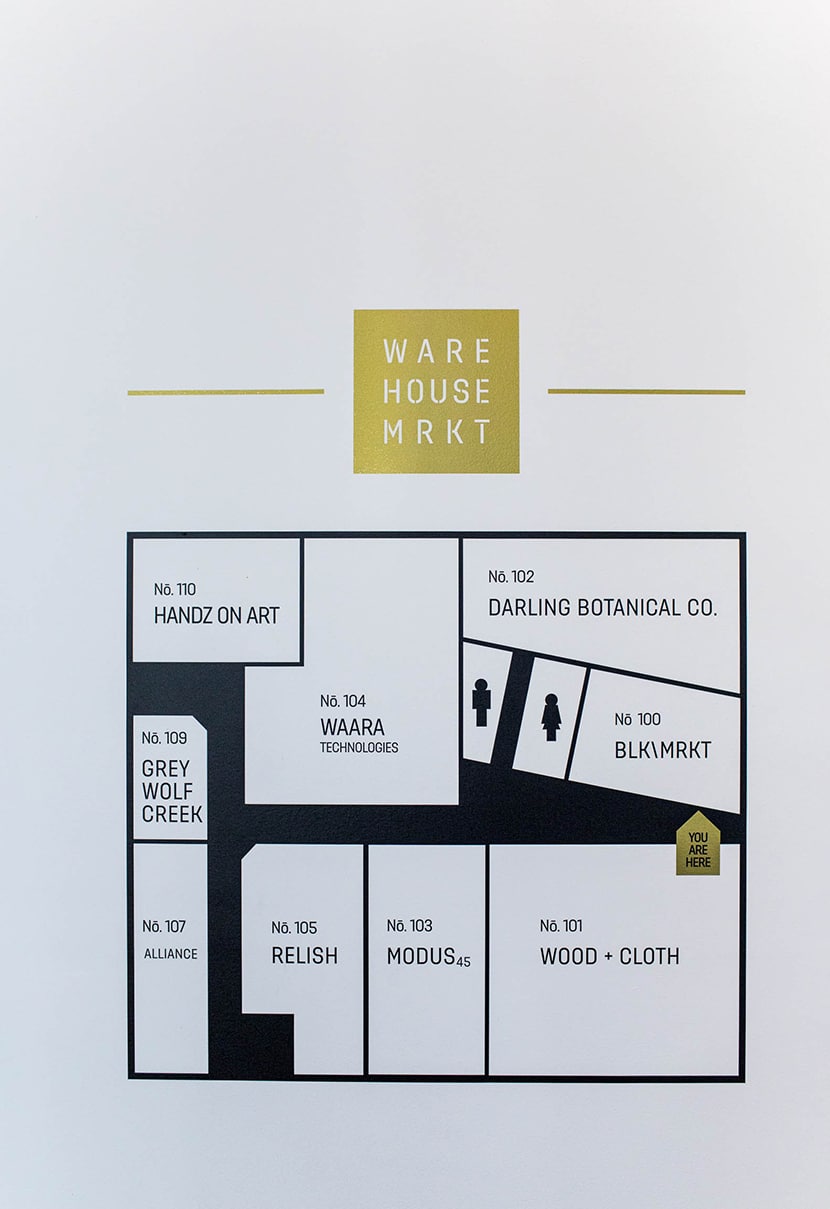 My other favorite stop in the Warehouse area is for sure Wood and Cloth. Dan and Meredith wanted to open their own store within the Market they built and Wood and Cloth has been a beautiful addition to the downtown retail community.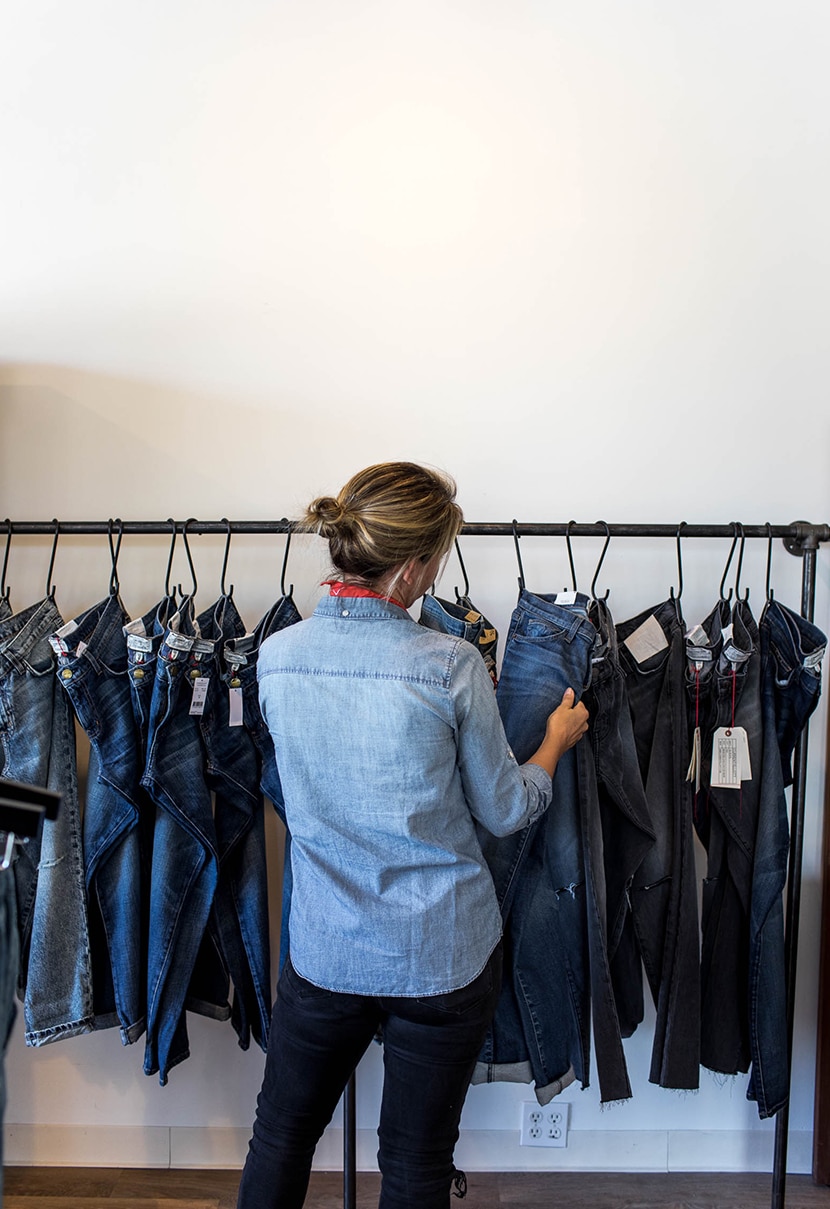 I have held out for a long time on investing in anything here until our house is done, but I have lots of dreams of adding things from their gorgeous store to our home.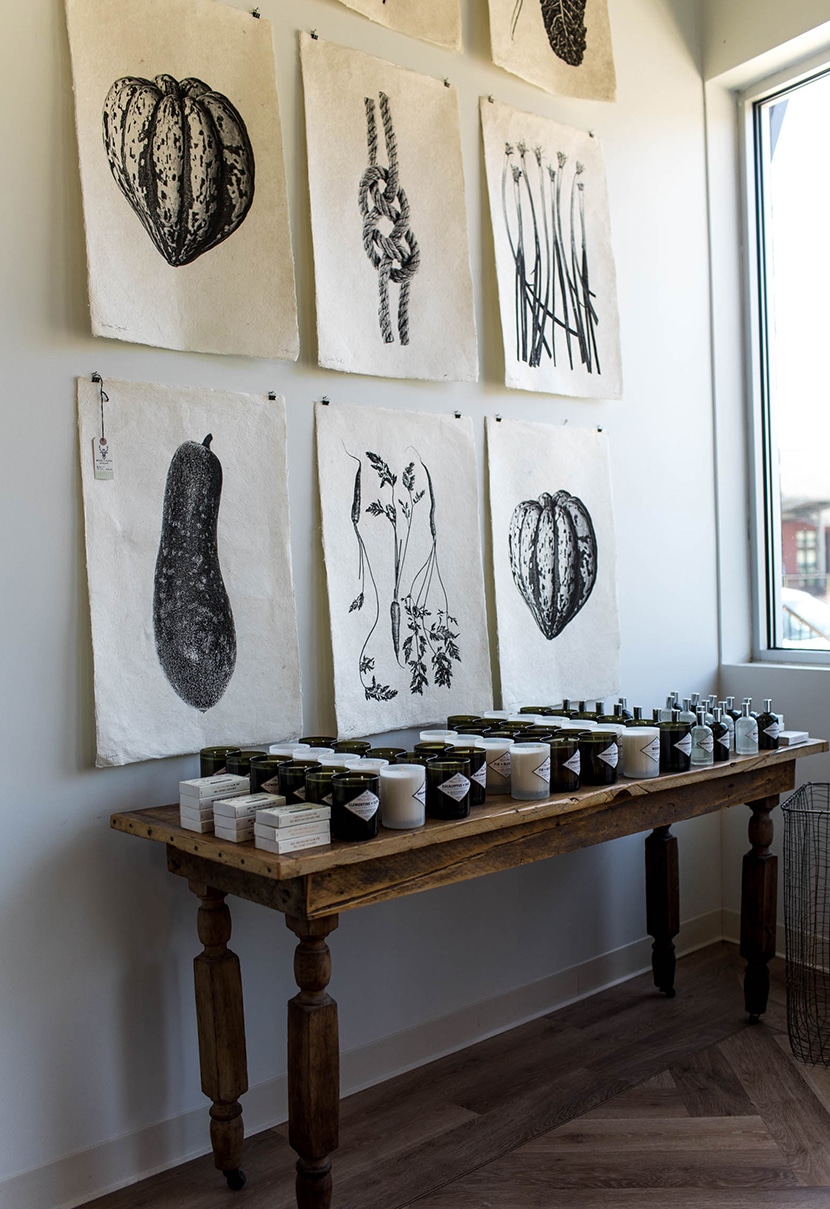 They have a wonderful collection of pillows, furniture, and prints. Not to mention they carry some of my favorite brands from Hedgehouse to Farmhouse Pottery to Gus Modern. They even have an adorable kids section that offers a perfect selection of items for your favorite little ones.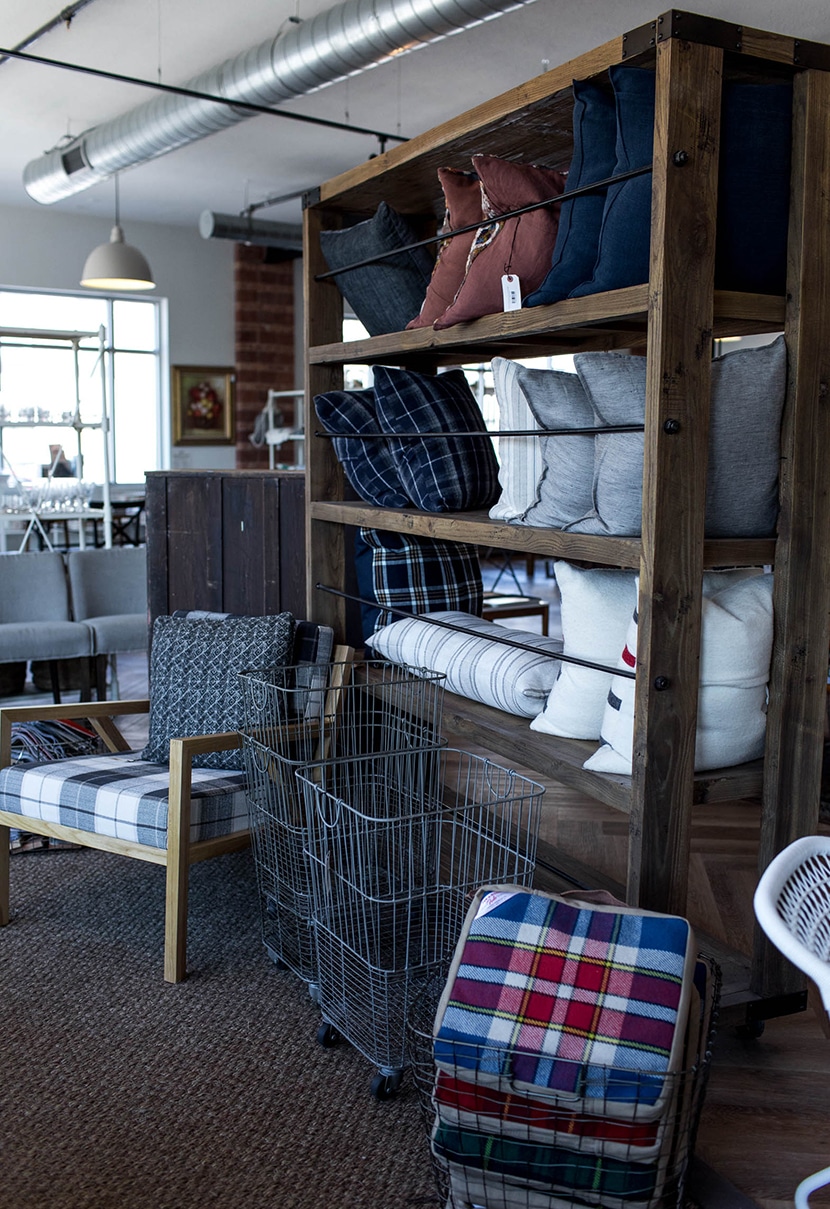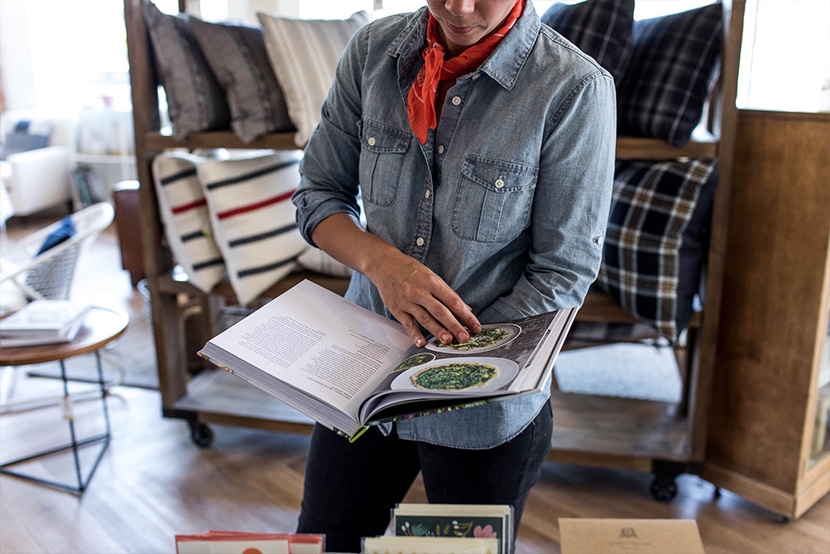 It is a wonderful place to pick up a gift for a friend or to just peruse for yourself, which I do quite often. This day I picked up a new candle from Sydney Hale and some room spray as well because in the winter a house can start needing some refreshes without fresh air blowing through.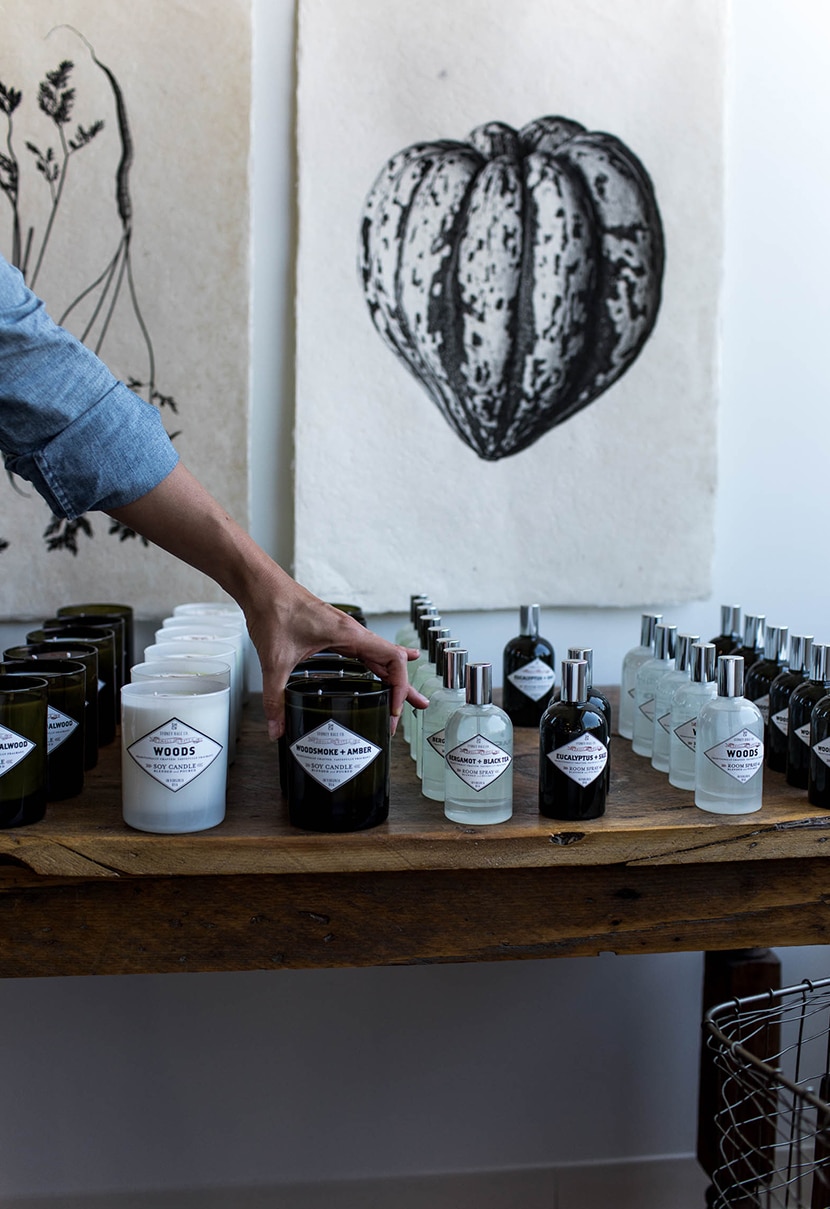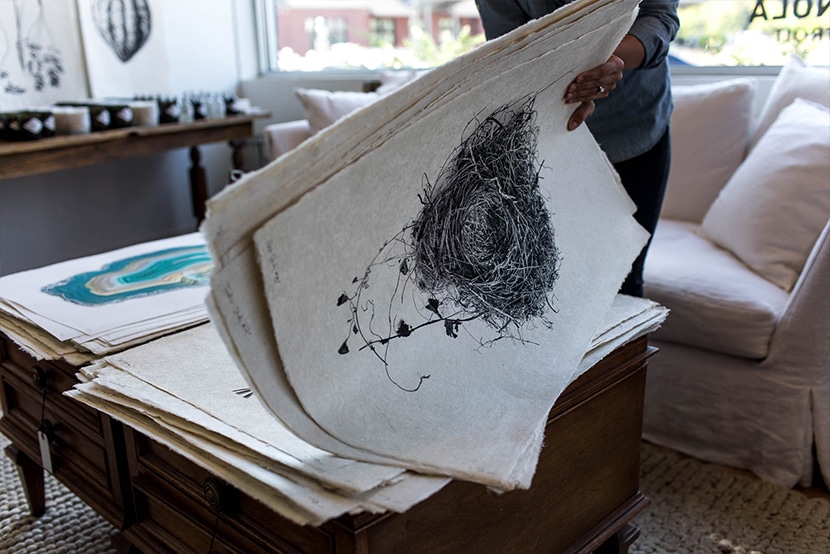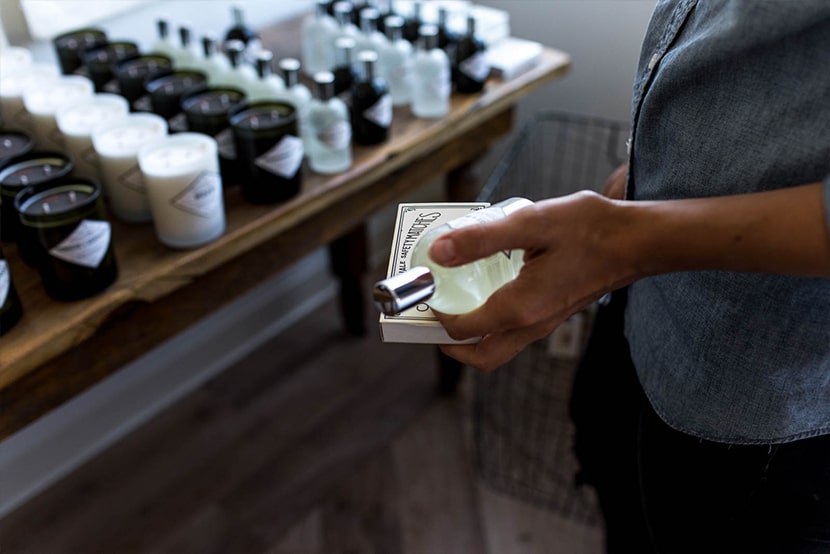 My other favorite thing they carry are those amazing prints on the wall which they have piles of. They are really cool and unique. I have my eye on one for our kitchen.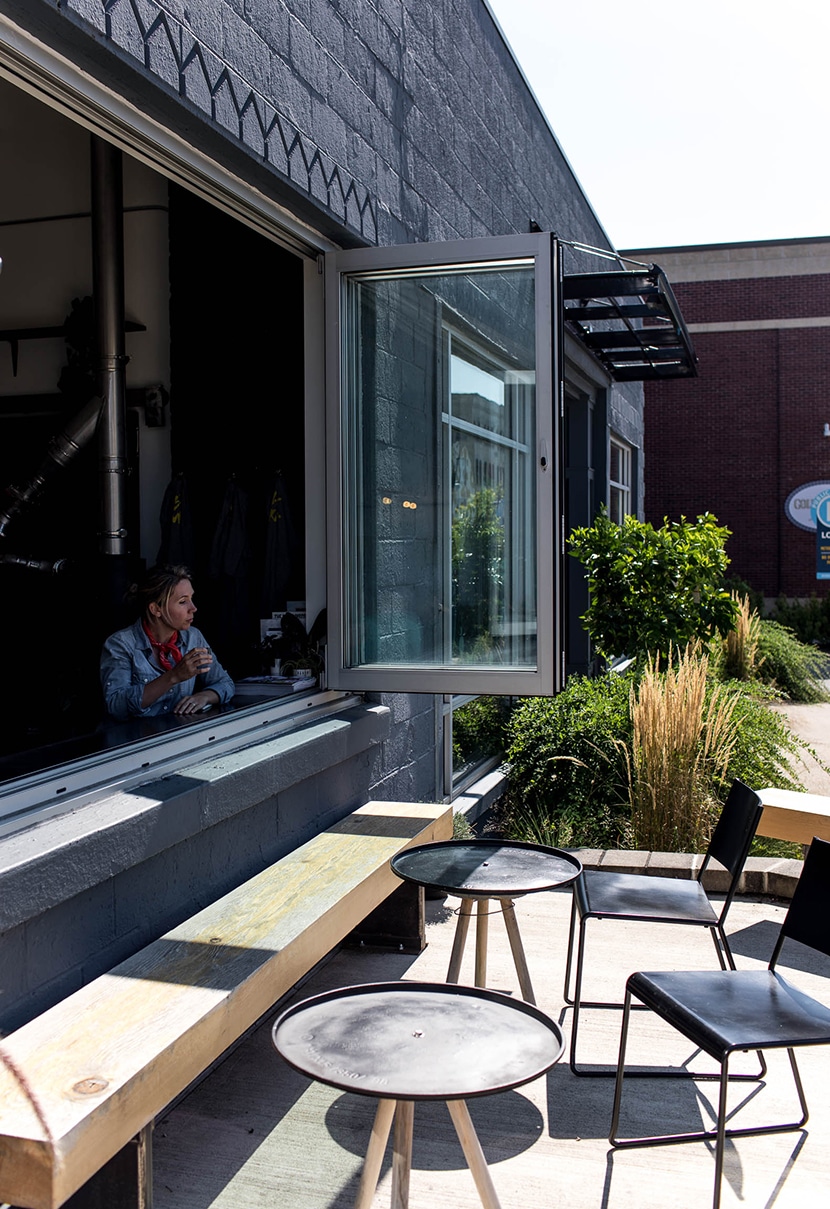 I am so glad I took you on a short tour of this amazing new(ish) area of Traverse City that some of our good friends have put together out of a lot of grit and passion. It is so important to support these types of places and what I love about living in Traverse City is the local shops are really the lifeblood of how you obtain goods. We have very limited shopping available to us in Northern Michigan so we need stores such as these to provide the things we need. Not to mention we are lucky enough to have people here with such incredible taste in this small town.
So I would love to hear what your favorite store is in your small town or neighborhood? What place do you love to wander and if you live in Michigan will be heading out to Buy Nearby the first weekend of October? If you do, don't forget to use #IBuyNearby to win $500. 
This post was sponsored by the Michigan Retailers Association to promote Buy Nearby Weekend. All thoughts and opinions are my own. Thank you for supporting the brands and business we hand select to keep The Fresh Exchange producing content every month.