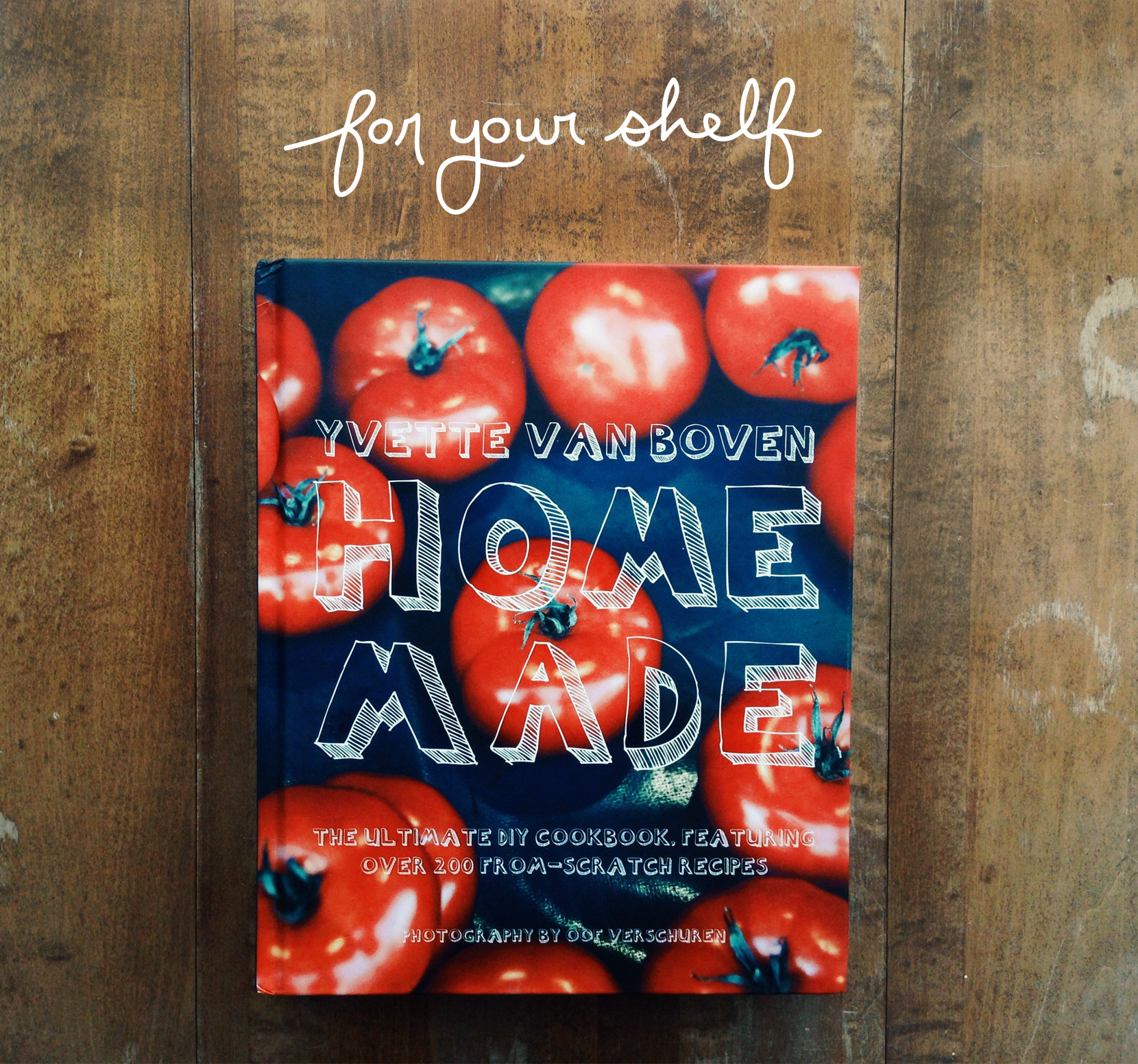 Okay Okay I promise this is my last cook book, at least for a little while… we will have a much wider range of books in the future, I promise! But if you were going to go on a cookbook hiatus than this the one to go out on. I am sure some of you have wandered through Anthropologie and seen this book cover in their home section, right?! It has been tempting my eyes for quite a while now. Once I finally picked it up and started to flip through the pages I couldn't put it down. Initially the type drew me on the title, I'm a sucker for hand letter, but as I read through the recipes I was hooked. Then to my total surprise and total delight I discovered that not only had Yvette Van Boven written all the recipes she also created all of the spectacular hand lettering! Now that's a girl after my own heart. Hand Made is an incredible collection of photos, type, and the best list of back-to-the-root-style everyday recipes. This is exactly why it is on my shelf now.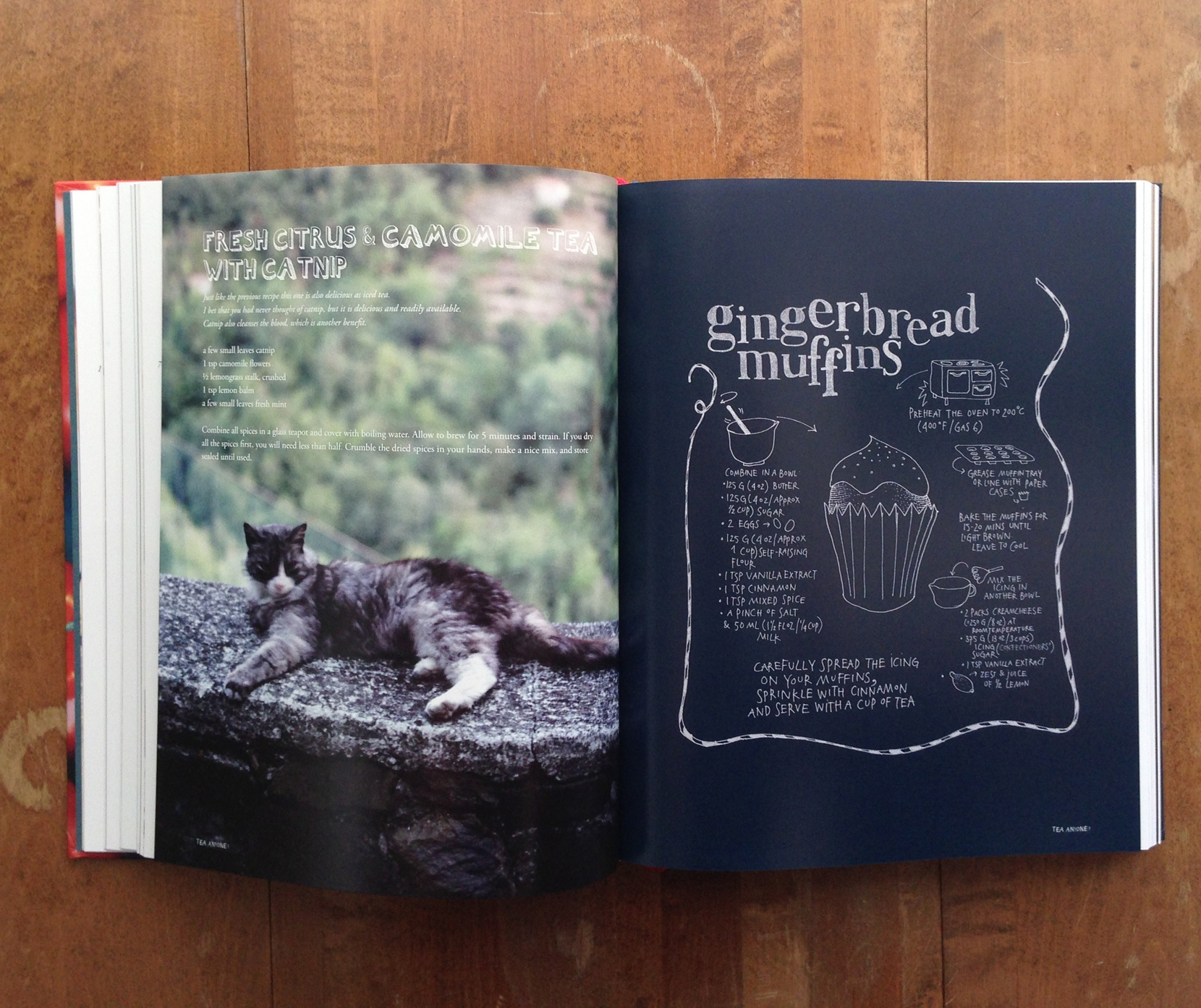 While flipping through the book I have tagged multiple recipes I cannot wait for a chance to make. Everything from teas to pasta dishes to smoothies caught my eye. Some pages are even marked because of how beautiful they are. There is nothing like cooking while also being graphically inspired.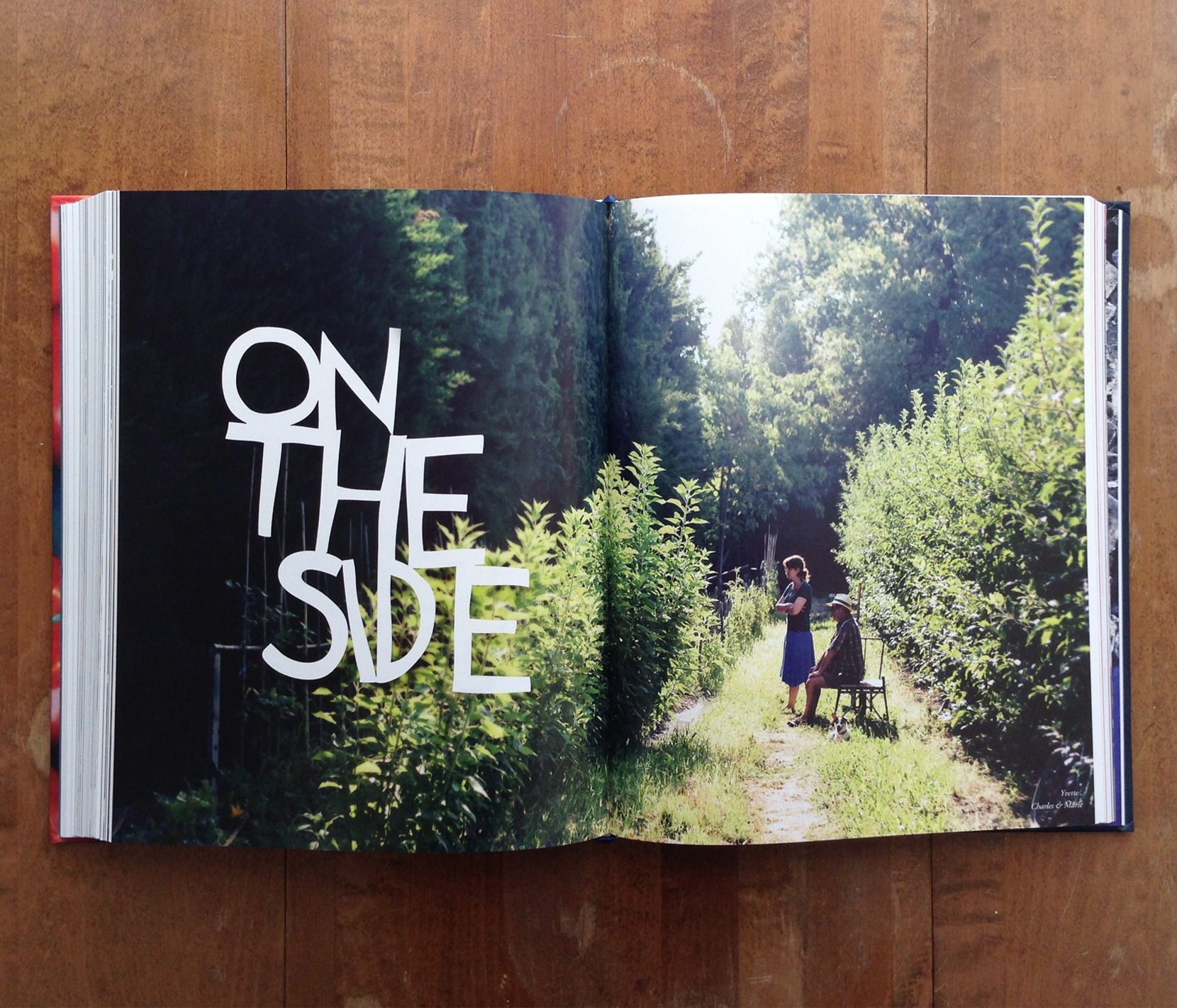 I am still sifting through the pages and reading a new recipe every day but I feel that if I were to choose only one book to possibly hold on to for years to come it would be this one. The recipes are timeless, fresh, simple, and take you back to the basics. The photos speak of adventure, the beauty of the farm, and the little things in the everyday that should be noticed and cherished.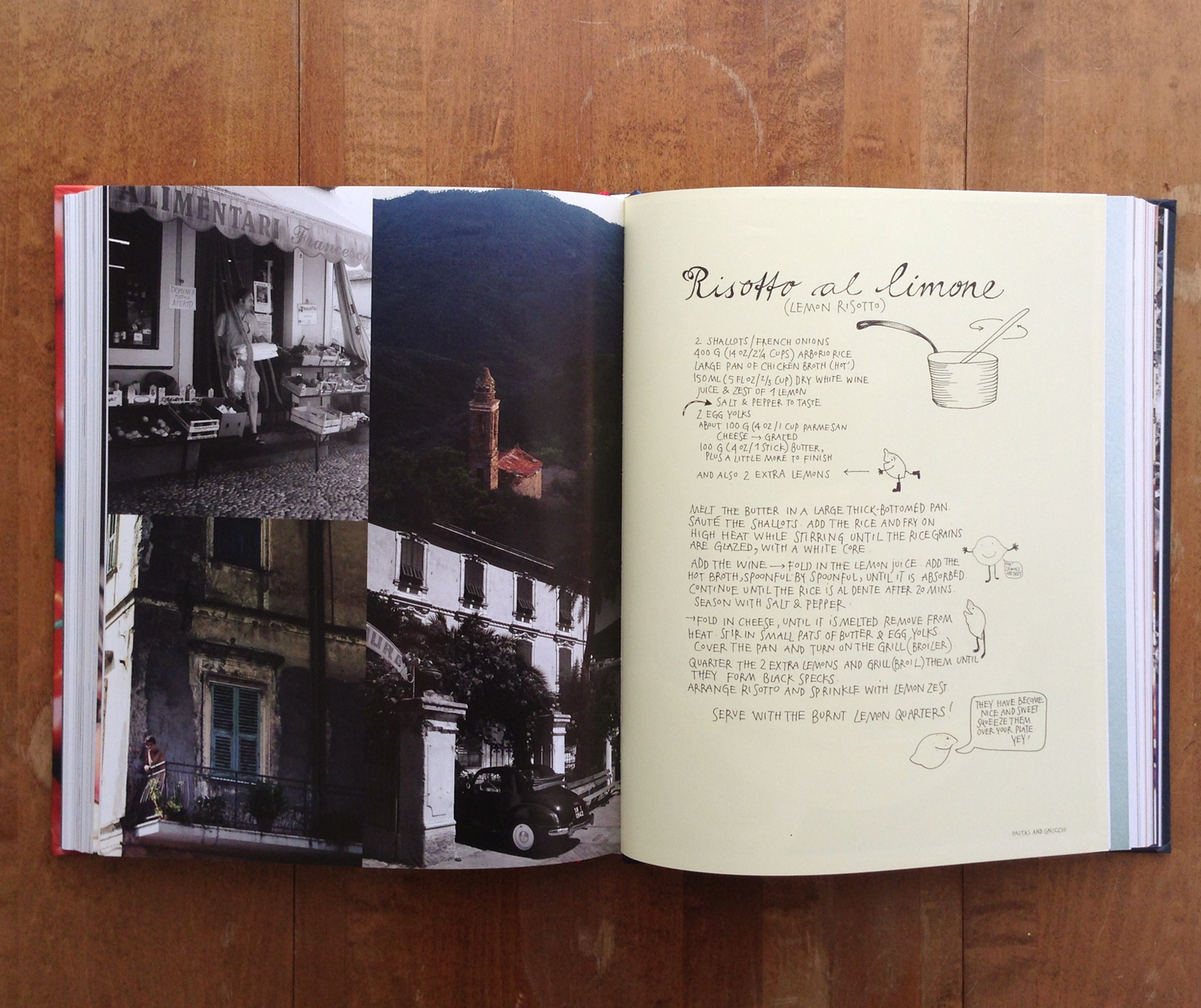 My favorite recipes are the ones that are hand written as if written in a notebook while traveling, which is very likely how Yvette developed most of her recipes. It makes me wonder about the inspiration and discovery of how a recipe came to be for her. For me, I tie travel and food close together. My deepest memories of a place come from the food I ate and the experience I had gathered around a table. This may be why I have far more dinner daydreams of Italy than France. I would give to have that pizza in Vernazza or the meal in Monterosso that took 3 hours to finish. Food is so easily connected to experiences especially when far from home. So seeing these hand written recipes makes me wonder the story behind her developing a recipe like that.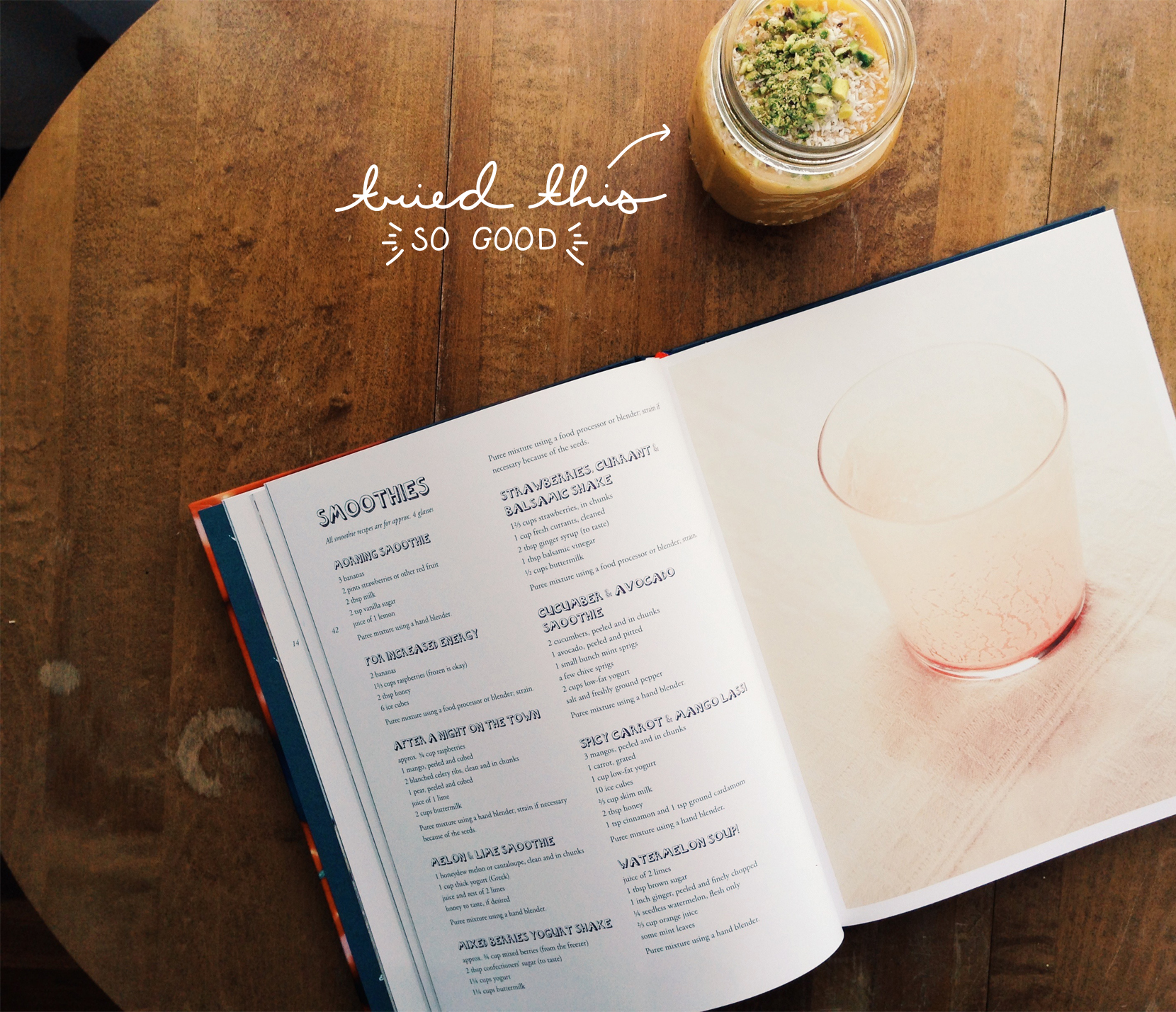 I have been super busy since I got this book and have had very little opportunity to many of recipes (in fact if you saw my fridge you would think we never eat at home), but what I have explored are some of the smoothie recipes. Mike and I eat at least one smoothie a day so we are always looking for new ideas. Once I found out how alkaline cantaloup is, I have been obsessed with it this summer. Screw ice cream, I got my cantaloupe. So when I came across the melon and lime smoothie I might have been more excited than anyone should be about a melon smoothie. You can kind of see the recipe in the photo, but I will place it below so you can try it out. Even if you are not a cantaloupe fan, I think you should give it a shot. It is pretty much all I think about after a hard work out. I made one while shooting this and topped it with shredded unsweetened coconut and chopped pistachios.
MELON AND LIME SMOOTHIE
1 honeydew or cantaloupe (I think almost any melon could work) – remove seeds. 
1 cup greek, regular or we used coconut milk yogurt
juice and zest of 2 limes
honey to taste, if you want…(i have done it both ways…depends on how sweet your melon is)
Place all ingredients in the blender and whip it up. Pour and enjoy! 
I really suggest grabbing this great book no matter your cooking level. Even if you are not a cook the illustrations alone make it worthy of having space on your shelf.
PS. The winner from the survey is: Mara Dawn
Mara if you can please shoot me an email so we can get in touch and I can get you your gift card that would be awesome!!!
Thank you all for taking the time to fill out the survey, we have a lot of surprises coming in the future, before you ask no we are not pregnant, lol.