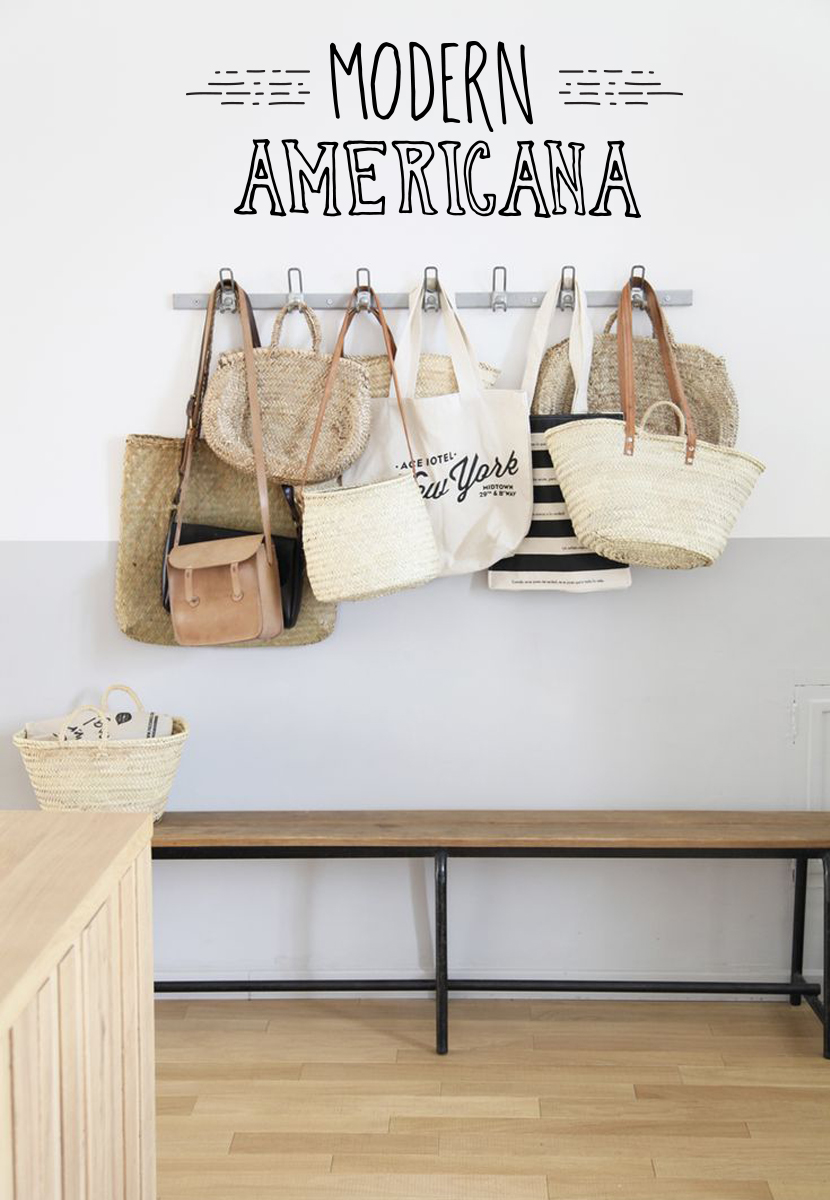 I apologize for the radio silence but getting settled in a new house has been quite a task. Every waking moment I am not working, I am organizing and arranging our place. An unsettled space makes it hard for me to work and be inspired. For my own sanity, I have become completely absorbed  in putting our home together. Thank you all for hanging in there last week while I pulled my head together and got our space out of boxes and into a more livable state.
Now that boxes are almost all unpacked (our office and bathroom are the only unfinished rooms) I am beginning to ask the question, how do I want to decorate? For the first time in our married lives we are in a space that actually looks the way we imagined. For years we have held off on purchasing furniture because it never fit the space we were in. For the last couple of years, outside of work, we mostly talk about what our space should look and feel like. Lots of pinning has been happening and what has appeared on our boards is something I am dubbing Modern Americana. Mike and I both love clean and well organized spaces, which is probably explained by the fact that we are both graphic designers, so it may be no surprise that white walls are absolutely necessary.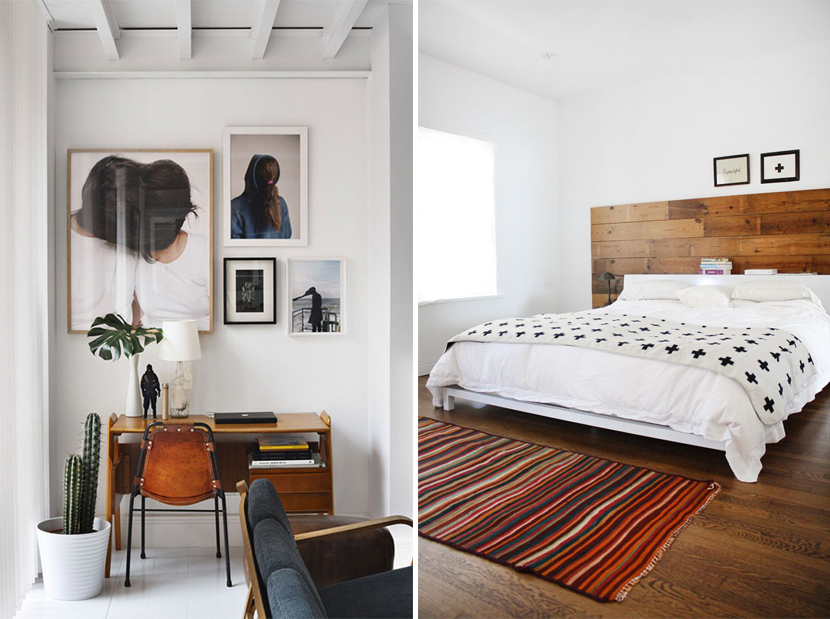 Even though we love a good clean space we also love a space that feels comfortable and lived in. Mike loves the manly nods to his southern roots such as deep leathers and woods and I love art and greenery to bring the space life and softness. Combined we feel a proud sense that we have discovered our style. Though this does not mean we don't have small fights about the rug we will place with our couch or whether we even need a rug for that matter. There have already been plenty of those deep and honest discussions that only rug and bedding choices can bring out in a marriage. Or at least a marriage of two opinionated designers…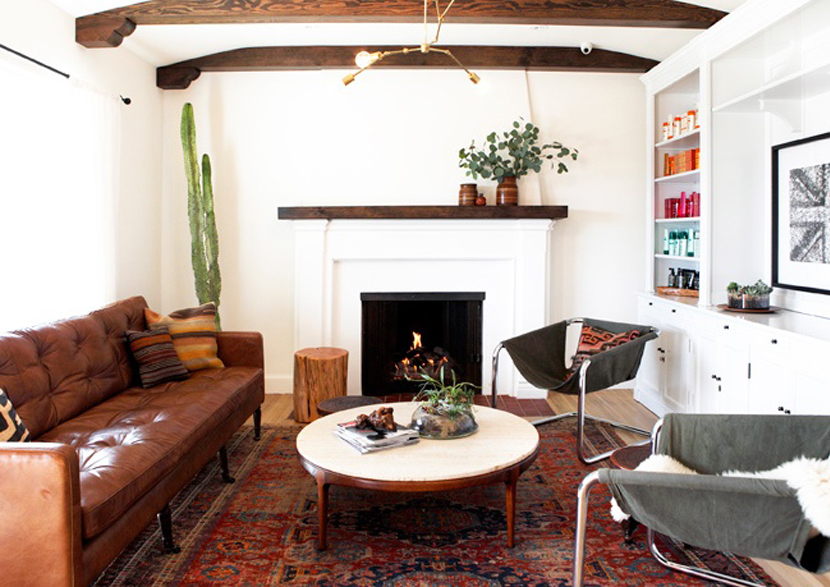 We want a space to represent our personalities and passion for quality and great design. After months of debates, emails to friends with good taste, we purchased our first real couch from West Elm. We chose this one because of the leather quality that didn't bust the bank account like most leather couches. We wanted leather because of how it wears and patinas over time. It was no easy task but the moment I saw this one in the store I knew it was right. Sometimes the gut just knows what is right.
To help make our space feel more like our vision we are having Clyde Oak's owner, Corey Mason, give us some advice on plants for our home to bring it to life without requiring a lot of maintenance on our part. I hope to share some of this process with you all now that we are a bit less crazy than we have been for the last few months of our life.
So for your Monday I thought I would share some of our musts for building a space in the Modern Americana theme. I am pretty obsessed with all these pieces and own most of them already a few are dreams 🙂 Also if you needed a soundtrack for this space, put on Bruce Springsteen – Nebraska.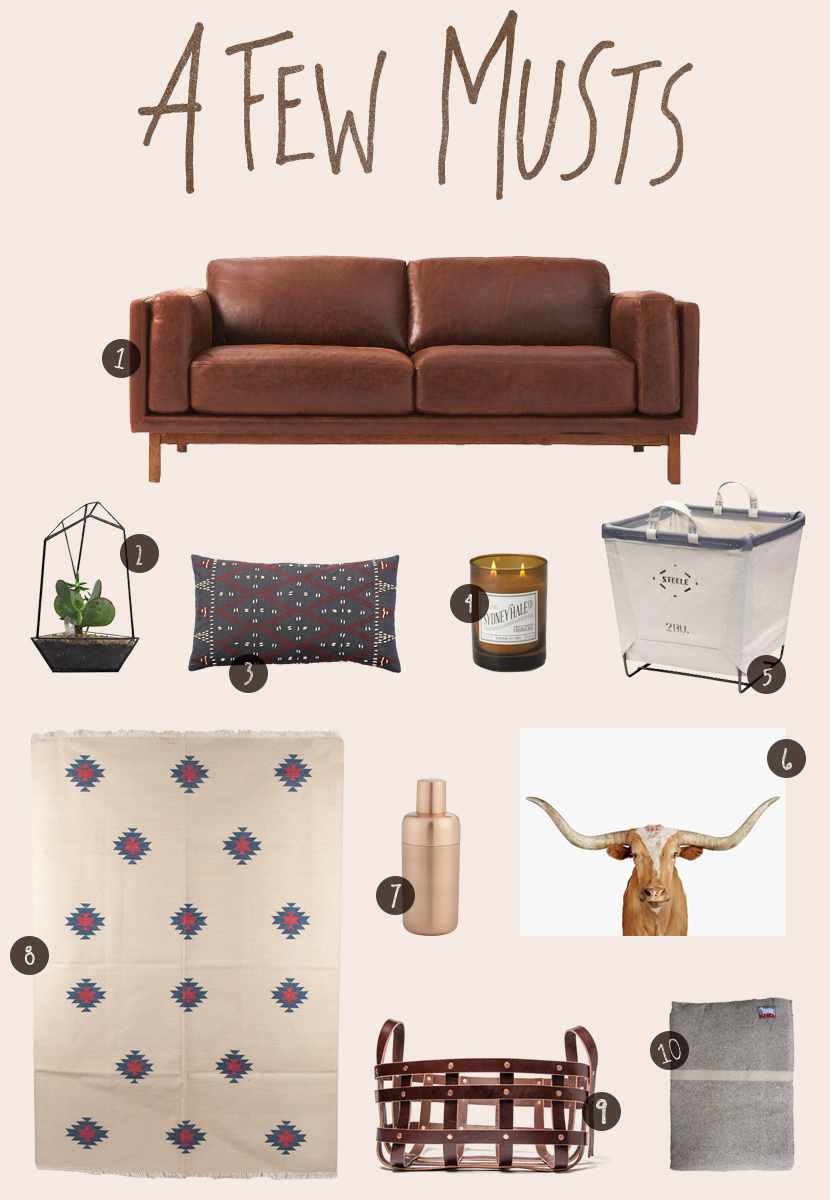 Find the items here:
1. Dekalb Leather Couch from West Elm
2. Quartz Terrarium from Old Faithful
3. Thai Bamboo Pillow from West Elm
4. Sydney Hale Candle from School House Electric
5. Steele Laundry Hamper from School House Electric
6. Longhorn Steer Close-Up Print from the Animal Print Shop
7. Copper Shaker from Crate and Barrel
8. Hand Loomed Navajo Rug from Gypsya
9. Leather Basket from Kaufmann Mercantile
10. Wool Blanket from Brook Farm General Store
Images above from: Bedroom: Apartment Therapy  Office: Yatzer Living Room: Laura Joliet Photography