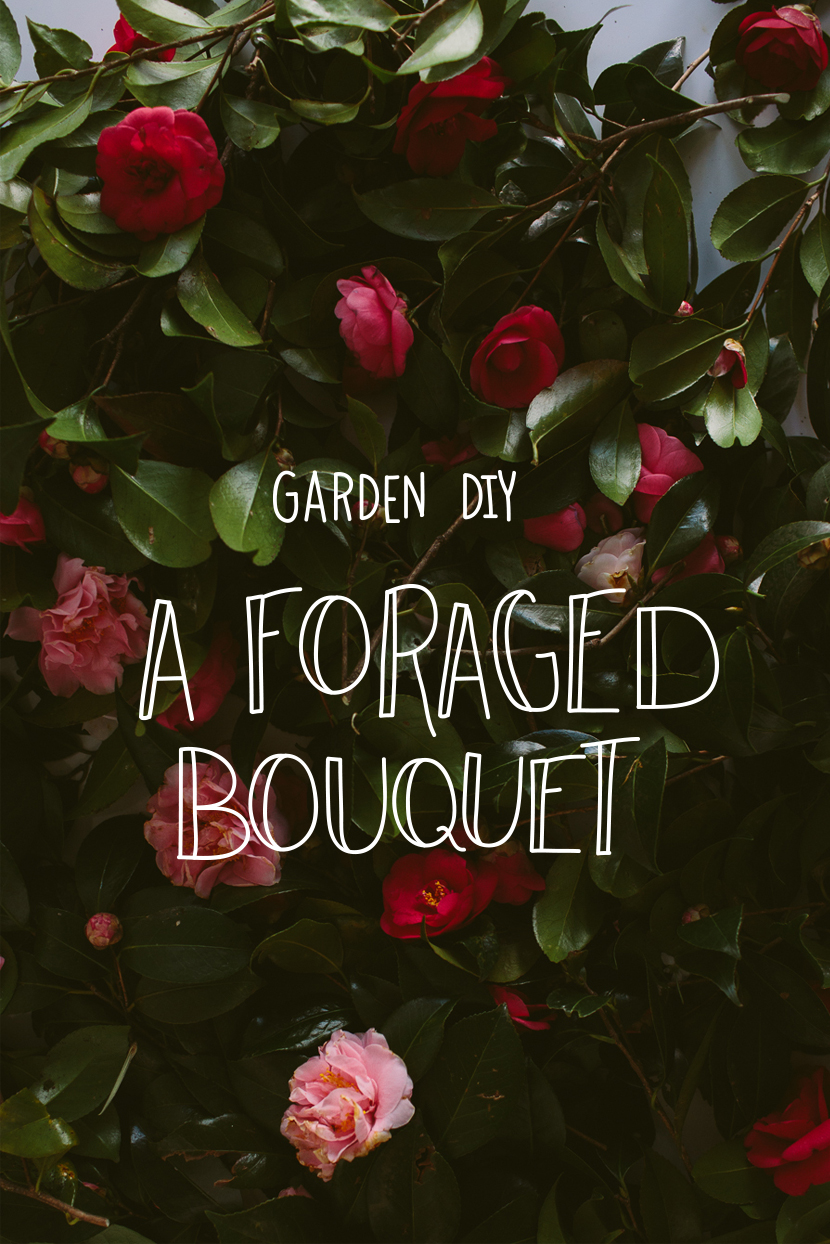 Since we are on the theme of Spring, why not just take it to the next level and share how to create a super simple Foraged Spring Bouquet. Thanks to Corey Mason of Clyde Oak for foraging the collection of amazing Spring flowers and sharing his green thumb with us. He walked us through the creation of something easy, simple, and beautiful to bring the beauty of the warm Spring day into our homes.
Our idea for this one was simple. We all know we wander local parks, our yards, neighbor's yards (shhh), farmer's markets, and other places where gorgeous blooms begin popping up the moment the sun shows up on days above 45. Though the beauty of blooms is wonderful to take in when we are outside, it is really fun to bring them inside to create something that will bring us a smile each morning while we sip our first cup of coffee. That's when Corey suggested we share this easy no-cost Foraged Bouquet. For us we gathered these Camelias from our gardens and maybe snuck some from unidentified places as well.
Here is what you will need:
– Bradford Pear or another complimentary flower to the main flower you will use. We loved the Bradford Pear but ended up using another type of Camellia bud in the end. We started playing and had too much fun. Plus, let's be honest, the Bradford Pear smells a little rank for inside.
– Camellia Roses, though you can honestly use whatever strikes your fancy as you are foraging
– Cast Iron Plant leaf or any hearty long leaf about 2 feet long. You then strip it to about an inch to 2 inches at the widest.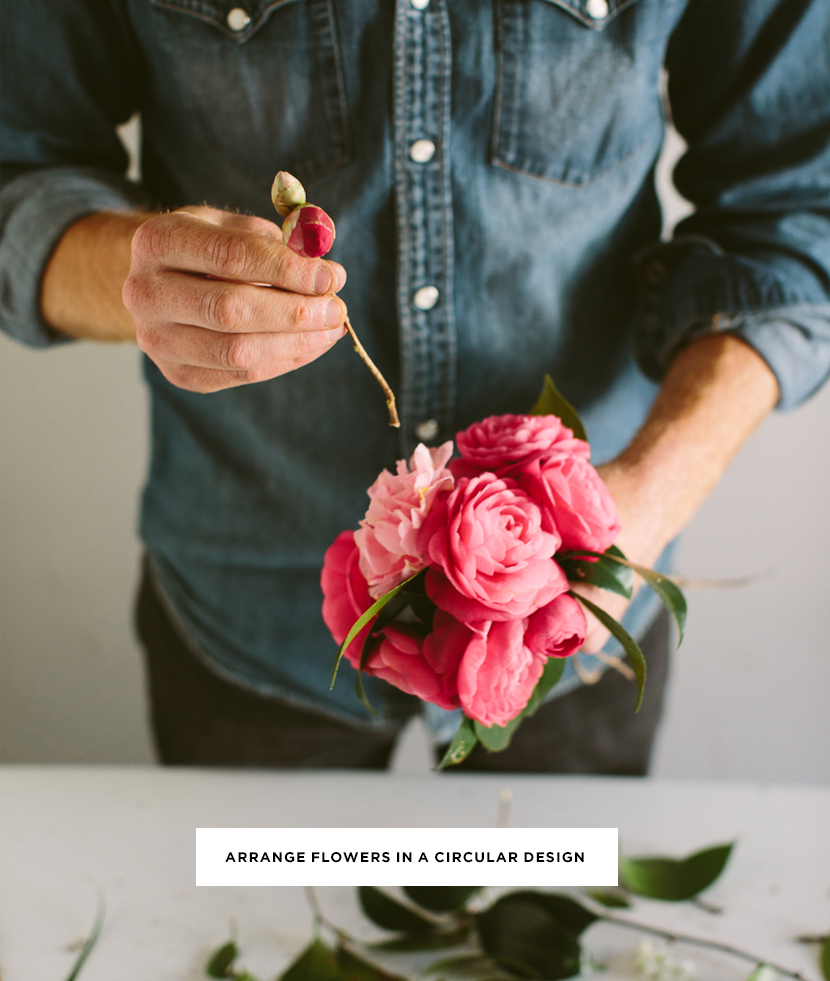 First you begin by grabbing the best blooms and placing them one by one into a circular grouping. Use different size blooms to create texture and dimension.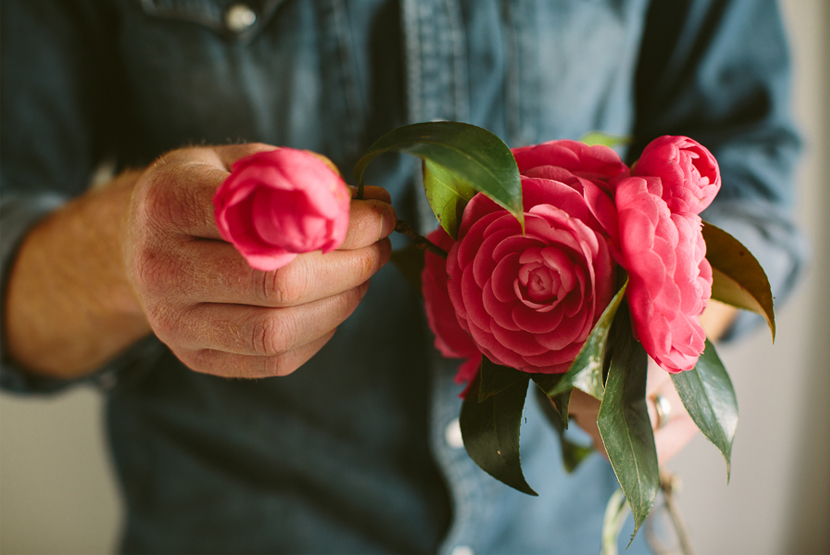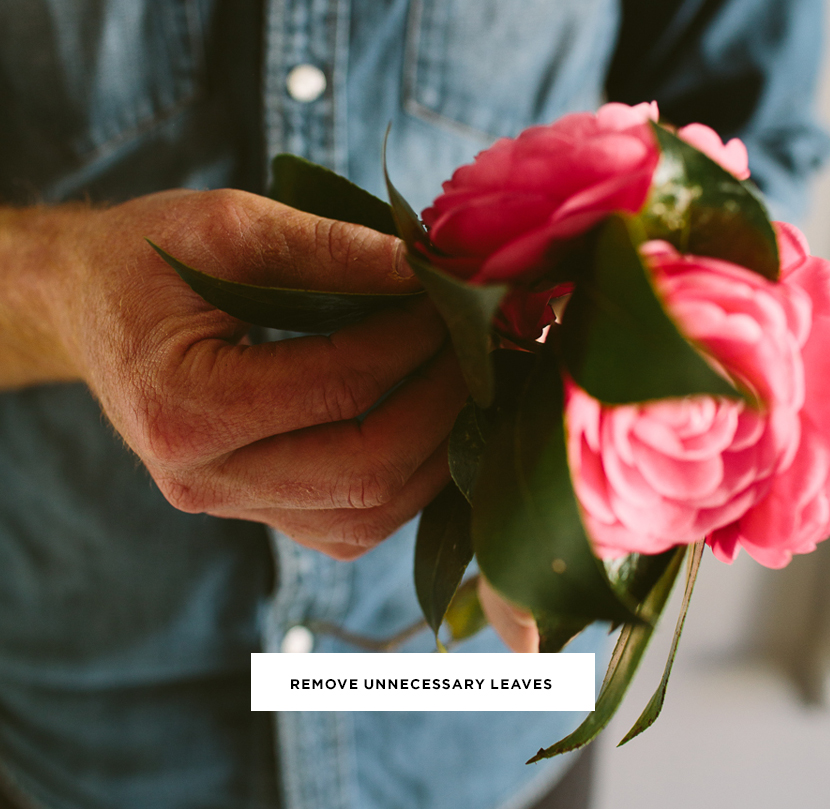 Next as you bring the flowers together, remove any unnecessary foliage that you feel takes away from the bouquet. We kept some because we loved the color and texture contrast to the soft rose petals.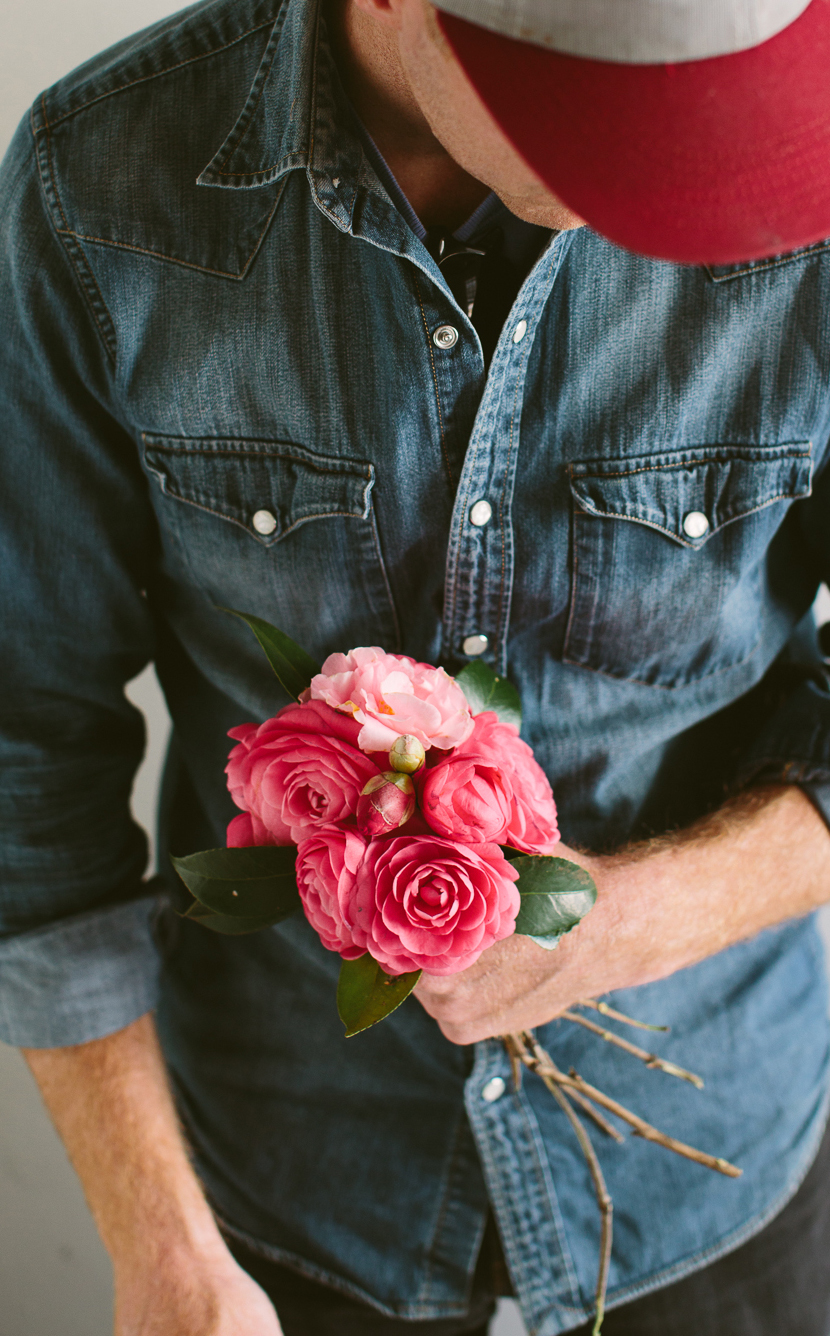 Next is the tricky part. You are going to grab the bouquet and the strip of Cast Iron Plant you have pulled and wrap it tightly around the stems of the bouquet. Be firm but be careful not to rip the strip. Then as you will see below, you will need to run the end of the strip through the wrapping and create a knot to make the wrap secure. No glue is necessary. This should be strong enough to keep it all together really well.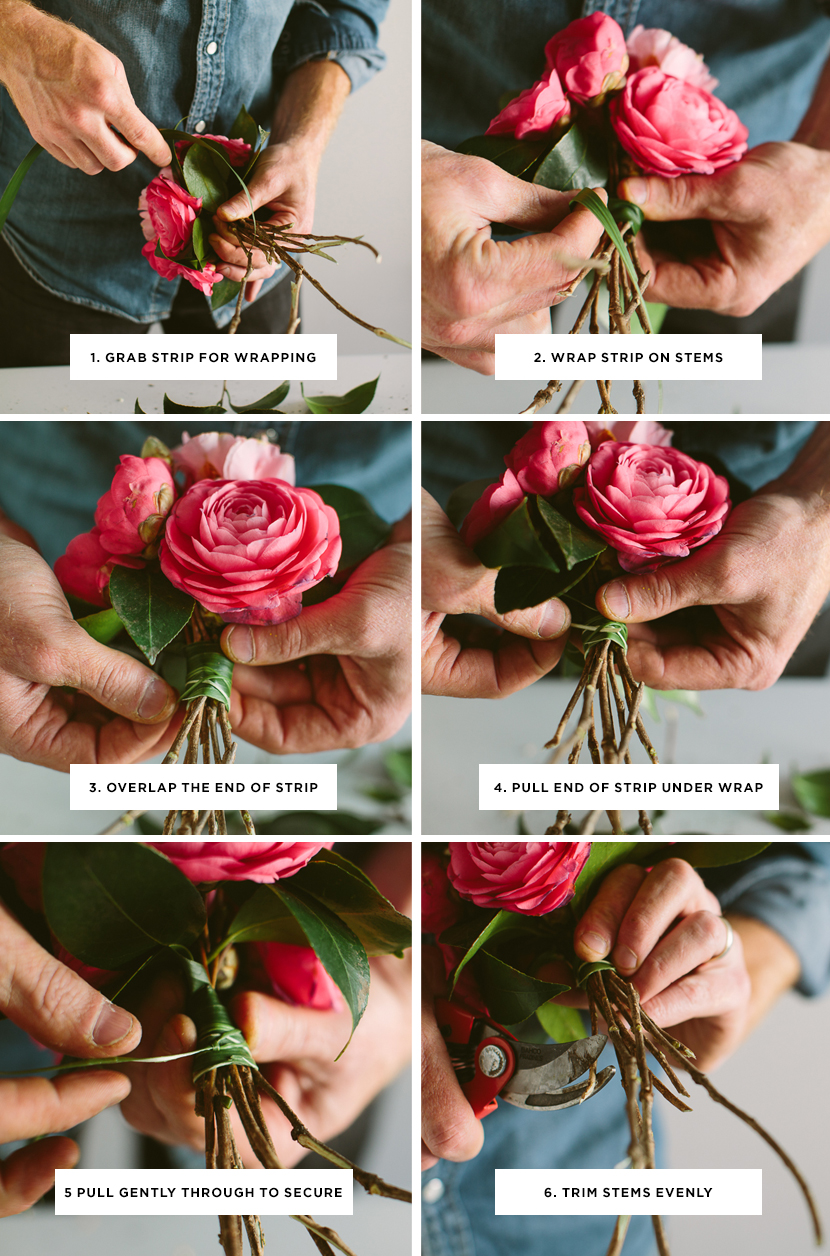 Finally you can either keep it wild on the bottom if you want or you can cut it to the length you want for placing in a vase. The finished product will be a simple little bouquet that is perfect for giving to a friend or to place on your dining table for dinner with company. Nothing complicated, but goodness it will be pretty.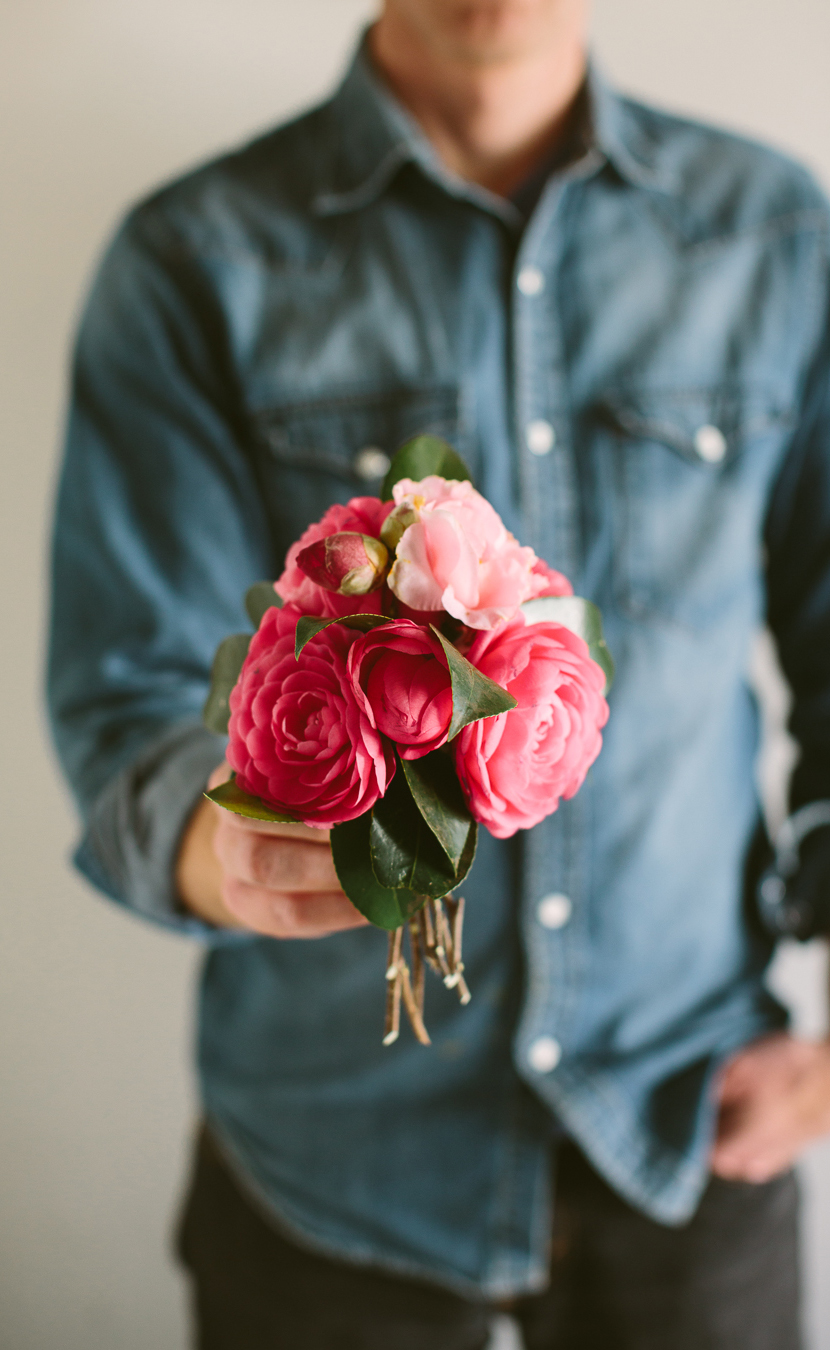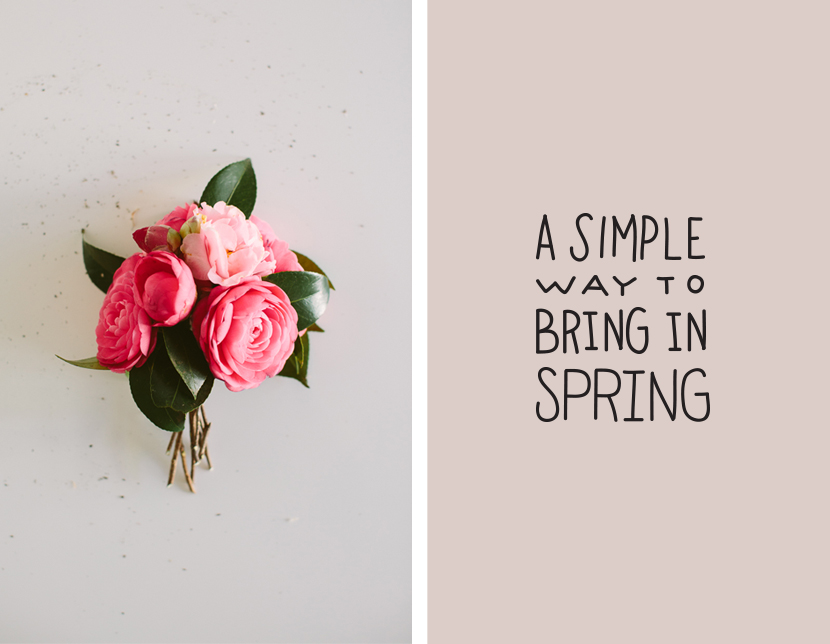 We took our bouquet and dropped it into one of Light and Ladder's gorgeous porcelain plant holders and secured it on the wall for a perfect pop of color.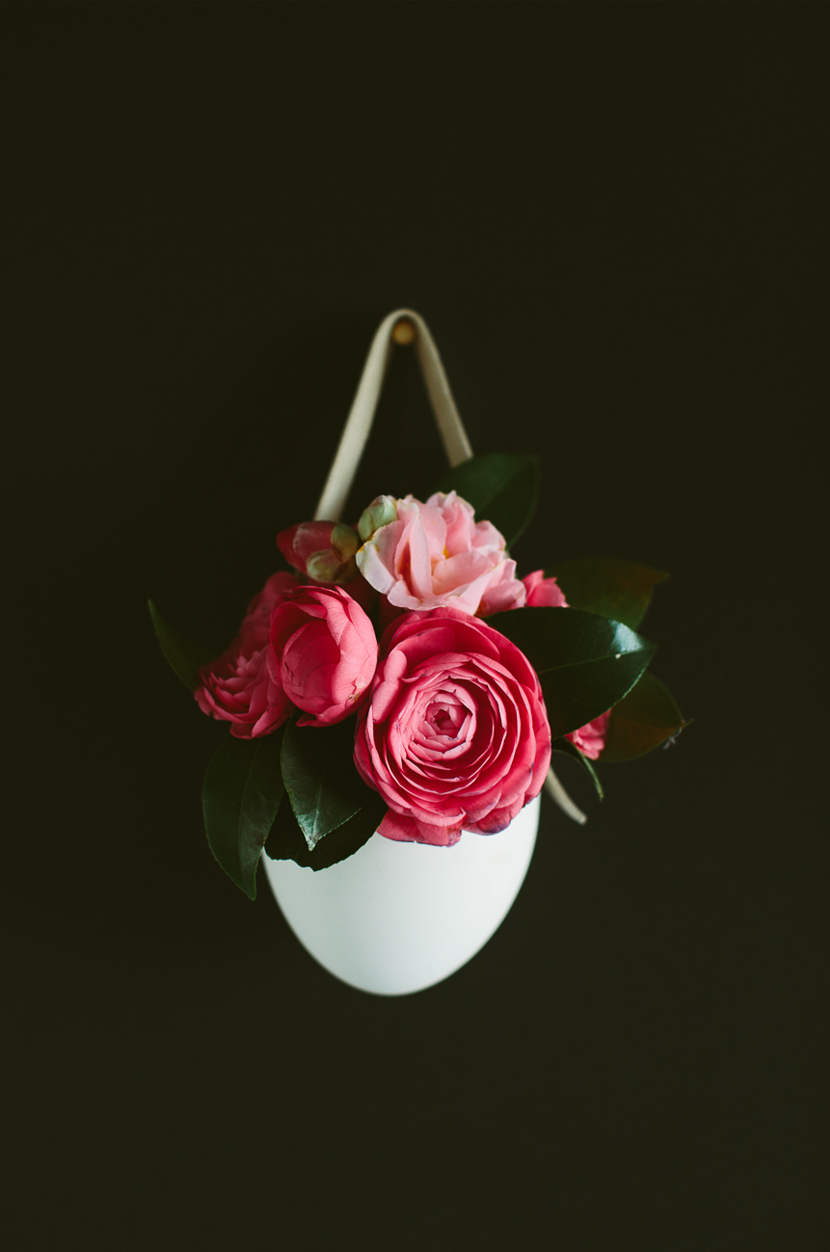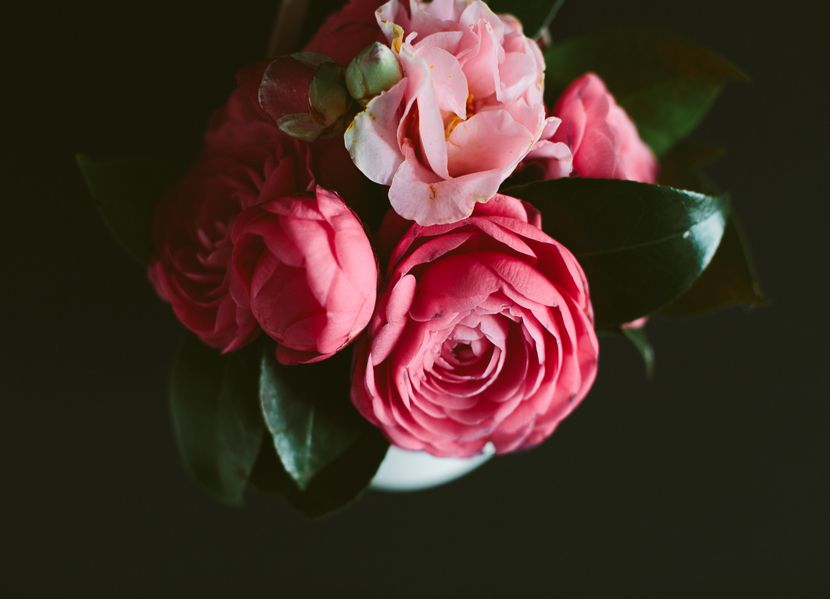 In honor of getting everyone inspired for Spring we didn't want to just leave you with this simple DIY, but we also wanted to share something easier to do with you, update your tech with some super Spring-like wallpapers.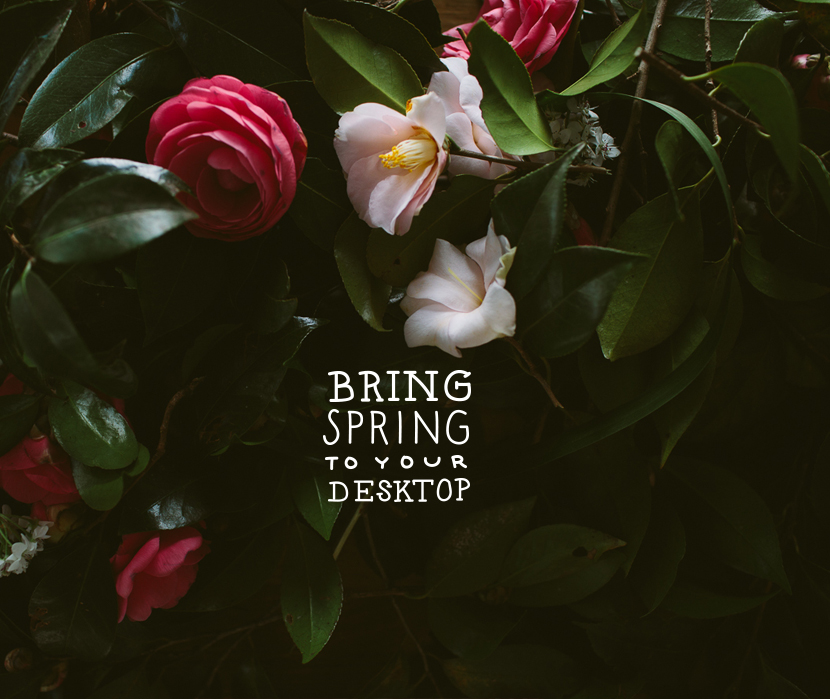 Below you will find 3 wallpapers for nearly any device. They will be sure to make you feel a little bit more cheer even if you are about to get hit by another snow storm. I PROMISE!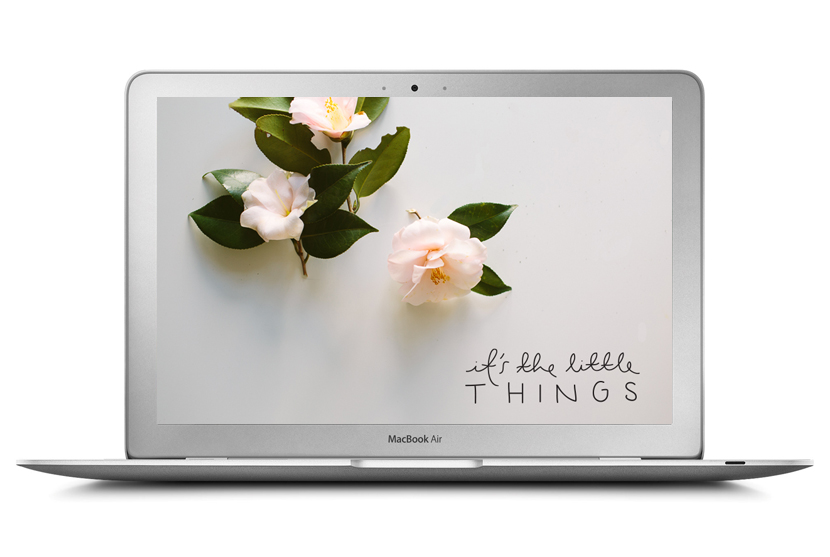 Download the "It's The Little Things" Wallpaper for your desktop or laptop here.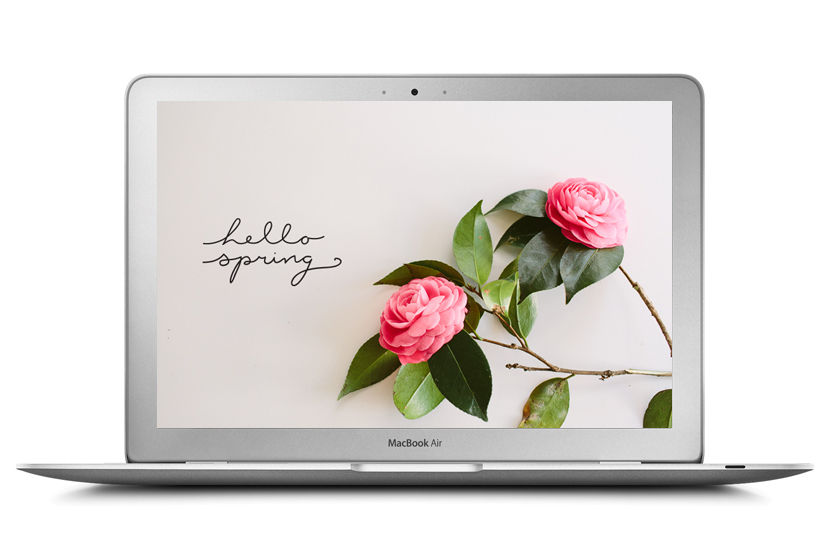 Download the "Hello Spring" Wallpaper for your desktop or laptop here.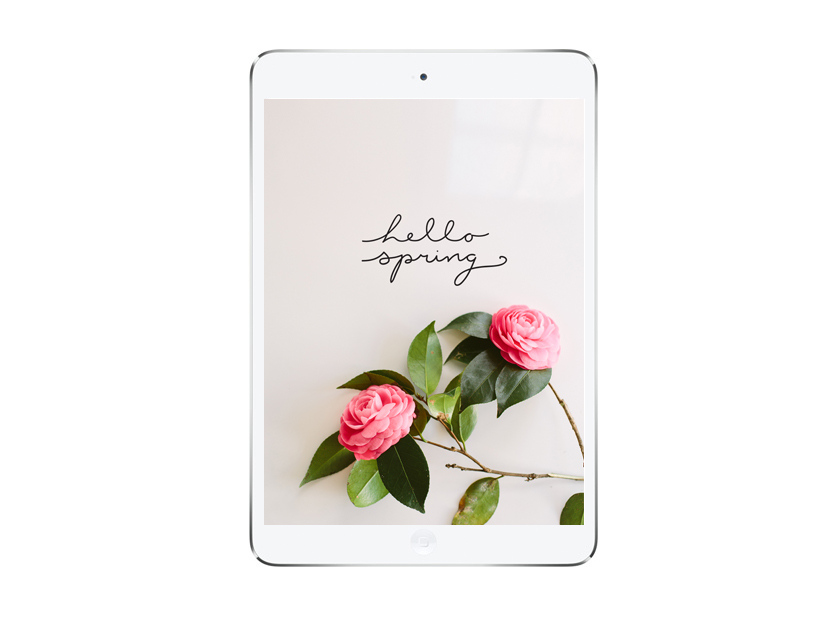 Download the "Hello Spring" Wallpaper for your iPad or iPhone here.
Hope you have are having a splendid week! We will be checking in with your first post from Spain on Friday! Cannot wait to share what we are seeing and experiencing with you. Happy Thursday my friends!