When starting a garden it is important to know what the ultimate garden tools list is for all the projects and things you may experience. So we gathered up a list of the top garden tools for you to reference when you are in need of some one of these tools.
For years I have gardened and because of that I have been able to pull together a full garden tools list that gives you the best idea of the essential garden tools. This list is full of lots of tools for a lot of situations and you don't need everything, but I would say all of them have legitimate reasons to be included in this list depending on the type of gardening you decide to do. If you are looking for a smaller and more beginner list of tools then I would suggest checking this post about my favorite essential garden tools.
This is the complete garden tools list that you may either encounter through your gardening adventures or you will want to add to your tool shed. If you need the help with design, hire an expert at landscapers Downers Grove, Il.
WANT TO SHOP ALL THE TOOLS? Head to our Amazon Shop for all the complete shopping list of garden tools.
Shovels, Spades, and Other Digging Tools
This is the complete list of tools for digging in the garden. They all serve various purposes depending on their shape and materials.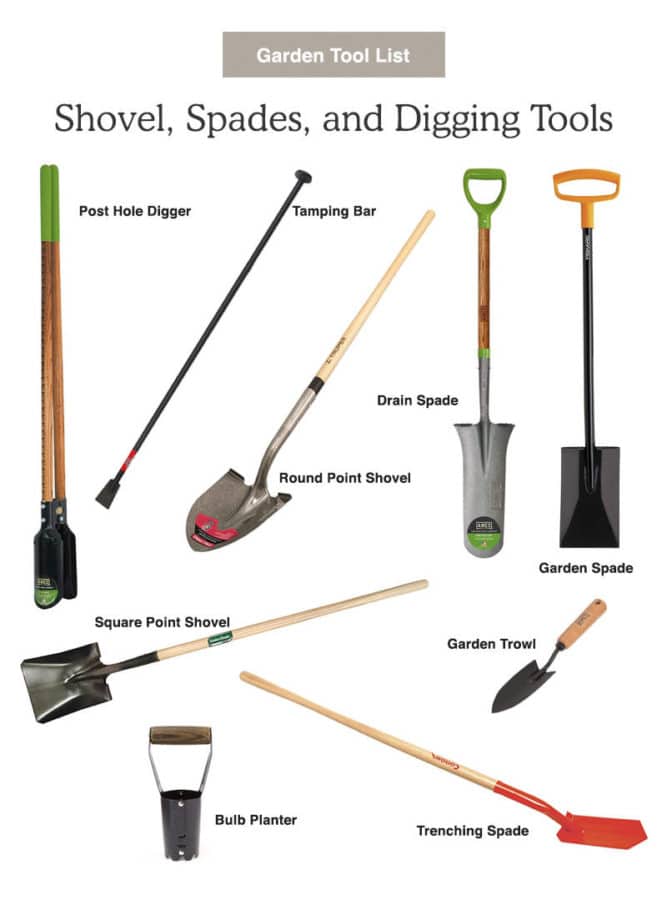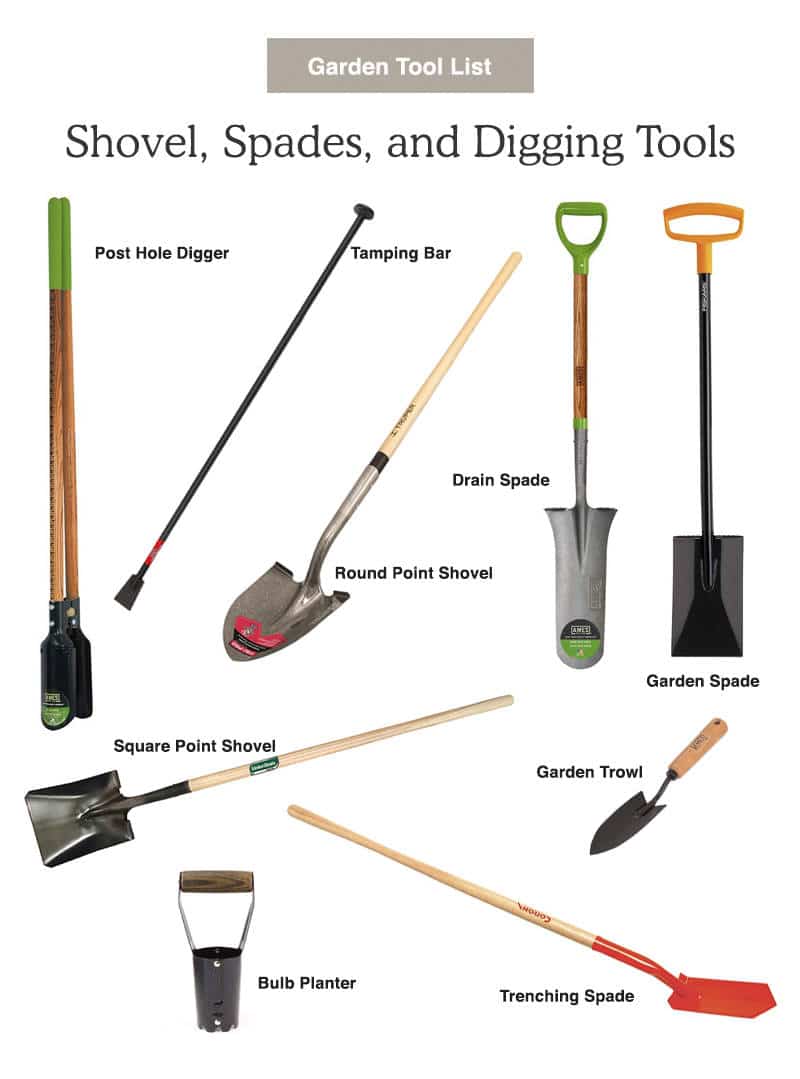 Rakes and Pitchforks:
These tools are really meant to move and grade things in the garden. We use them a lot early in the spring and late in the fall season. They even out soil or other materials or you can use them to aggitate the soil just enough to get in seeds.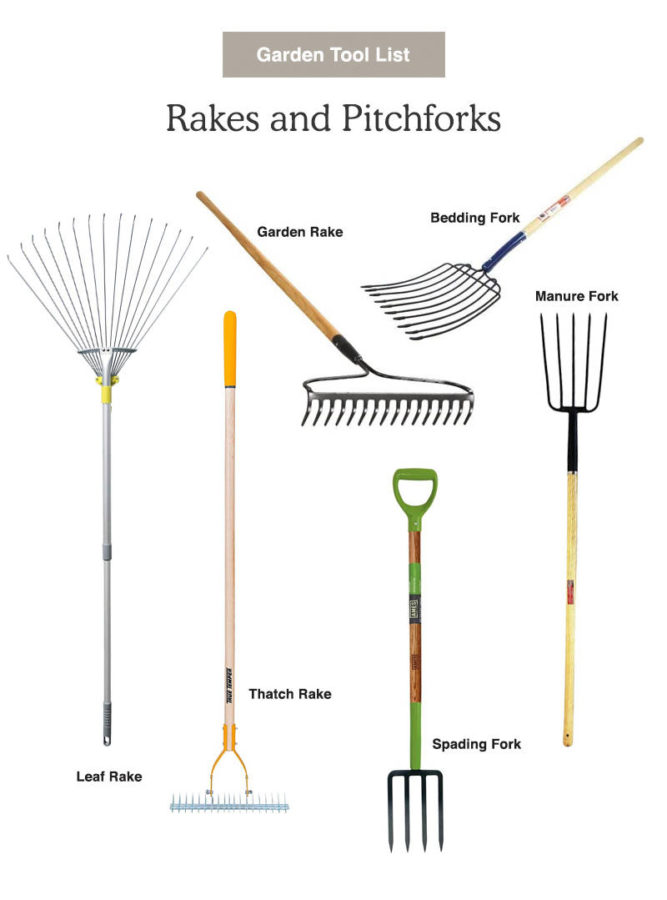 Tools for Watering the Garden:
The second most important thing to a great garden besides soil is your watering systems. Knowing what works and what doesn't for your space is important. Below these are the top options for watering the garden.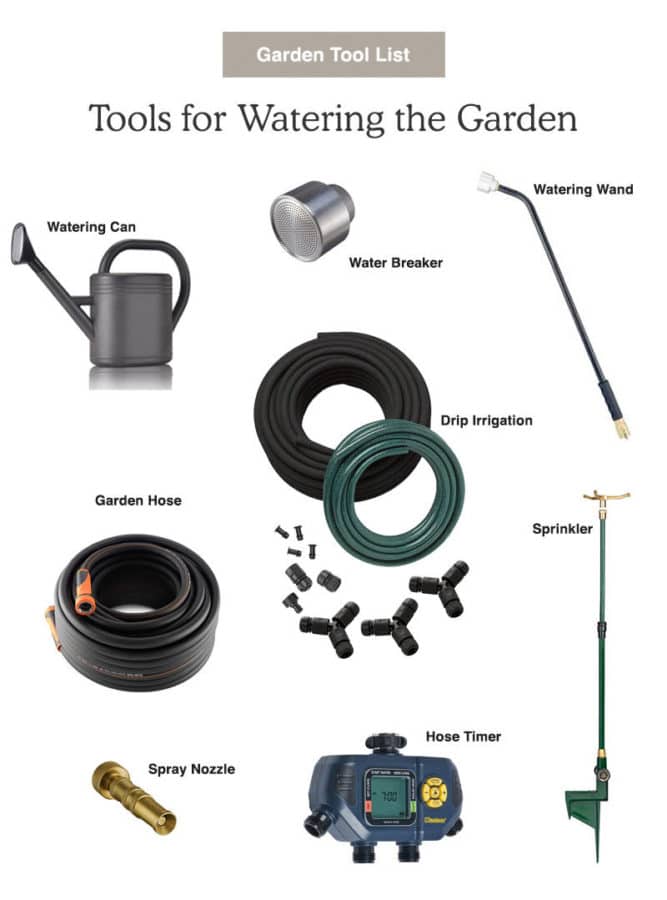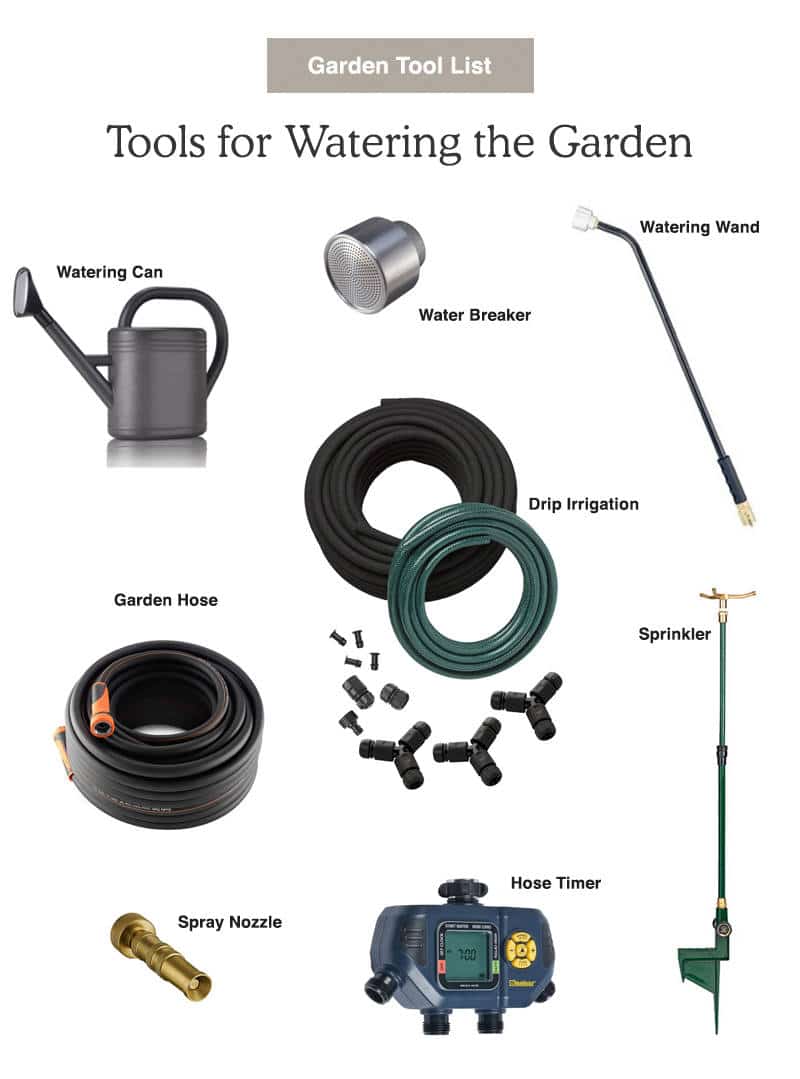 Garden Hoes:
Yes there are enough Hoe tools in the garden we need to give them a separate header. Many of them will be on your essentials list. Particularly if you want to lower weeding and loosen soil without tilling.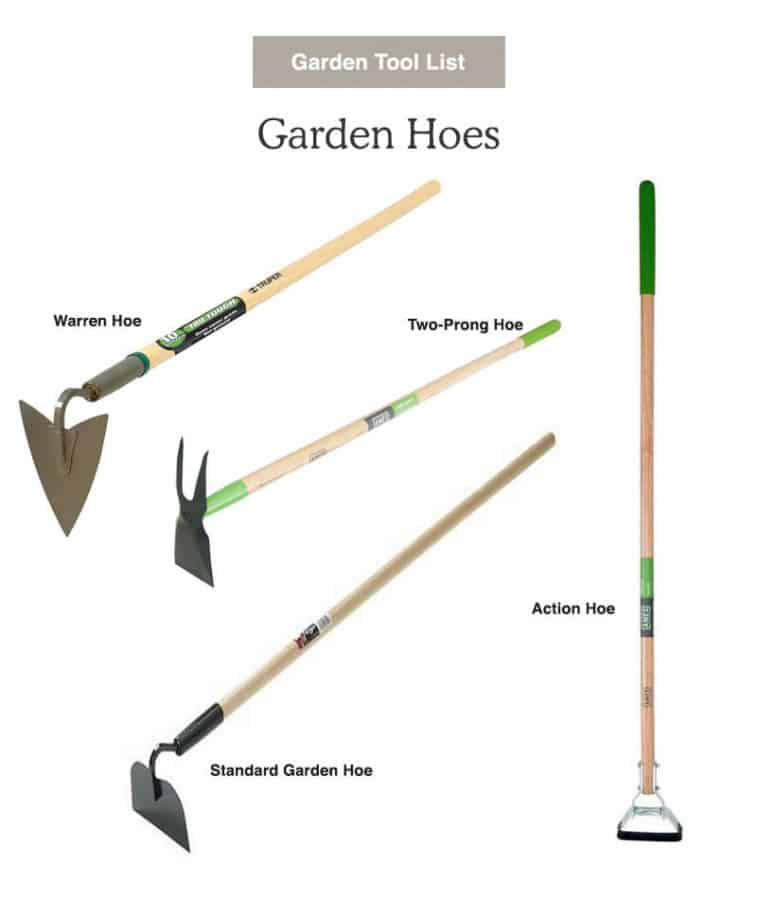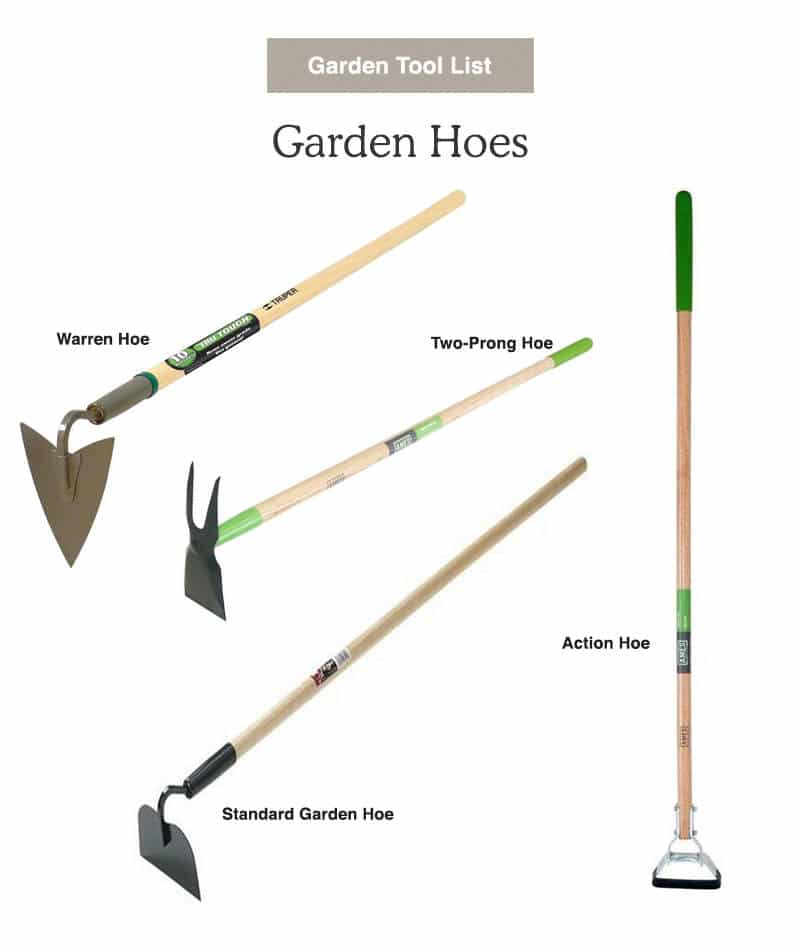 Saws and Other Pruning Tools:
Even in a small garden you will need some pruning tools and these are the most common ones you will want to consider, depending on the job at hand in your garden or yard.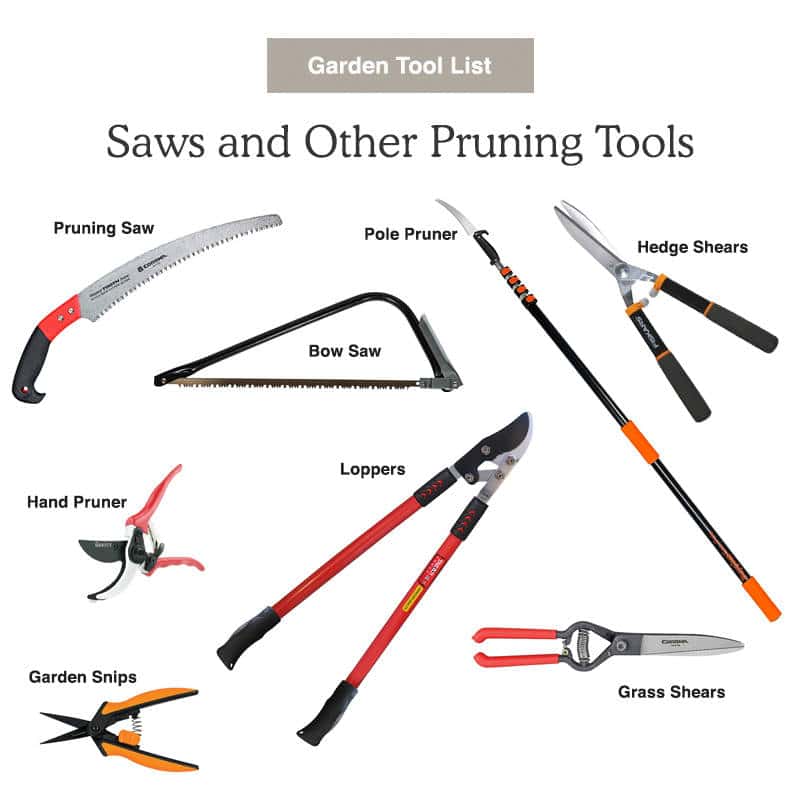 Other Landscape Tools:
These tools all are various styles and types for different jobs you may come across when landscaping and gardening. They serve various purposes in the garden, but are still considered common to need.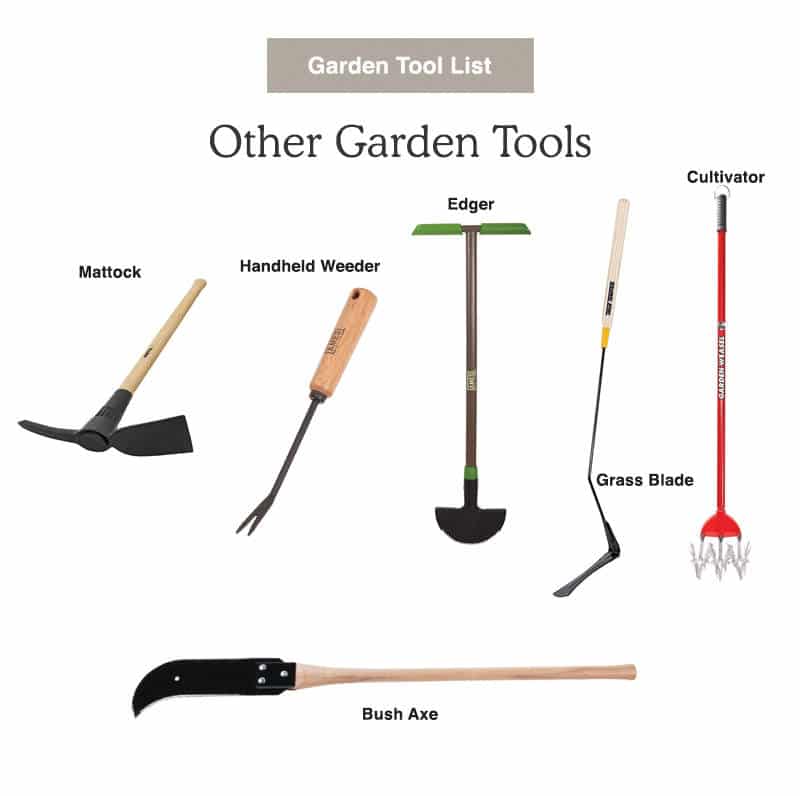 Wheelbarrows and Yard Carts
Moving mulch, compost, and soil is made easier with these tools. You will need one as an essential tool in your garden shed throughout the entire gardening season no matter the size of your garden.
Wheelbarrow: These carts work off of one wheel with legs in the back. They can be very easy to move around lots of spaces but need level ground so they do not tip.
Yard Cart:
These carts come in lots of sizes and styles. Some even fold up if that is something you are looking for.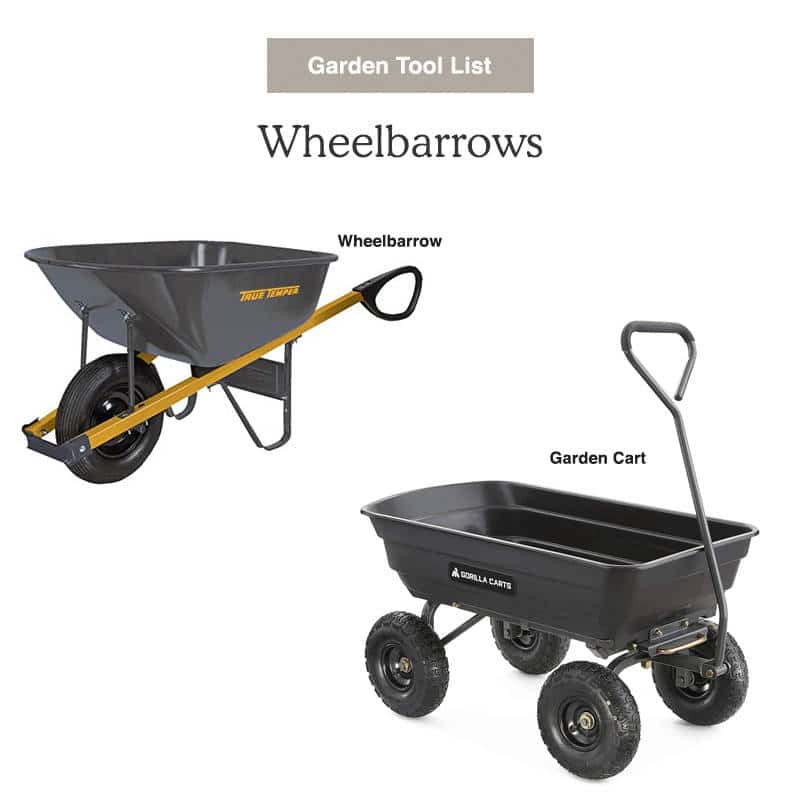 Conclusion
Though you won't need every single tool on this complete garden tools list you will need enough that it is good to know and understand what you may be finding in the store. Knowing about these tools allows you to choose the proper tool for the job you have at hand in the garden whether you are a beginner or advanced in your garden.
Looking for more posts on Garden Tools?
My Favorite Essential Garden Tools
The Most Beautiful Garden Tools