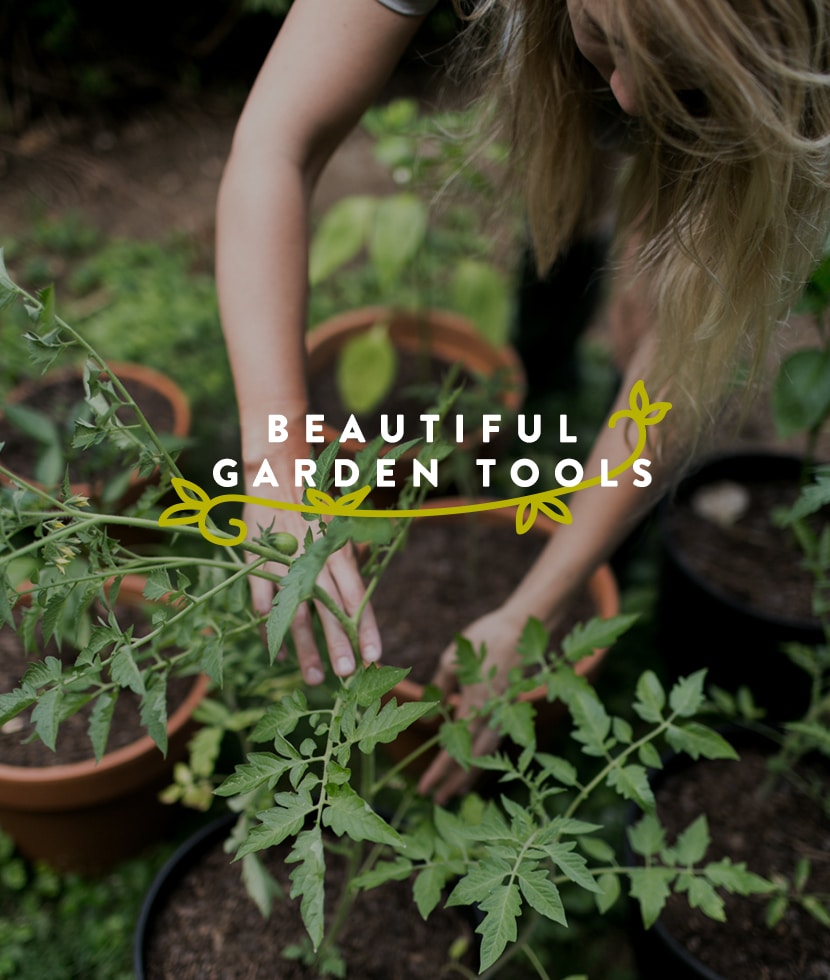 This is the month we get to start to get really dirty in our gardens. If you have been lucky enough to have a DIY Indoor Greenhouse you are way ahead of all of us, but if you are like me and getting things in the ground in preparation for summer and fall this is our time to get muddy and gross. Check out our list below about these beautiful garden tools!
I am so excited to have hands that smell like the earth and dirt under my nails. As we get ready for the end of the frosty season and to place our seedlings outside finally, you may need a few new tools for the season.
When it comes to gardening there are certain items that are better than others when it comes to doing the tough work. They do not always look pretty, but get the job done, but then there are items we can have around that are pretty, functional, and perfect for our days in the garden.
So though I believe you should totally get the hardest working shovel and rake out there (though classic wood ones work great and look great), sometimes you want some beautiful garden tools as well to make the experience that much prettier. If that is possible. ha.
Here are a few items I am loving for our garden this year while we are getting ready to plant once we return from our trip.
15 Beautiful Tools for the Garden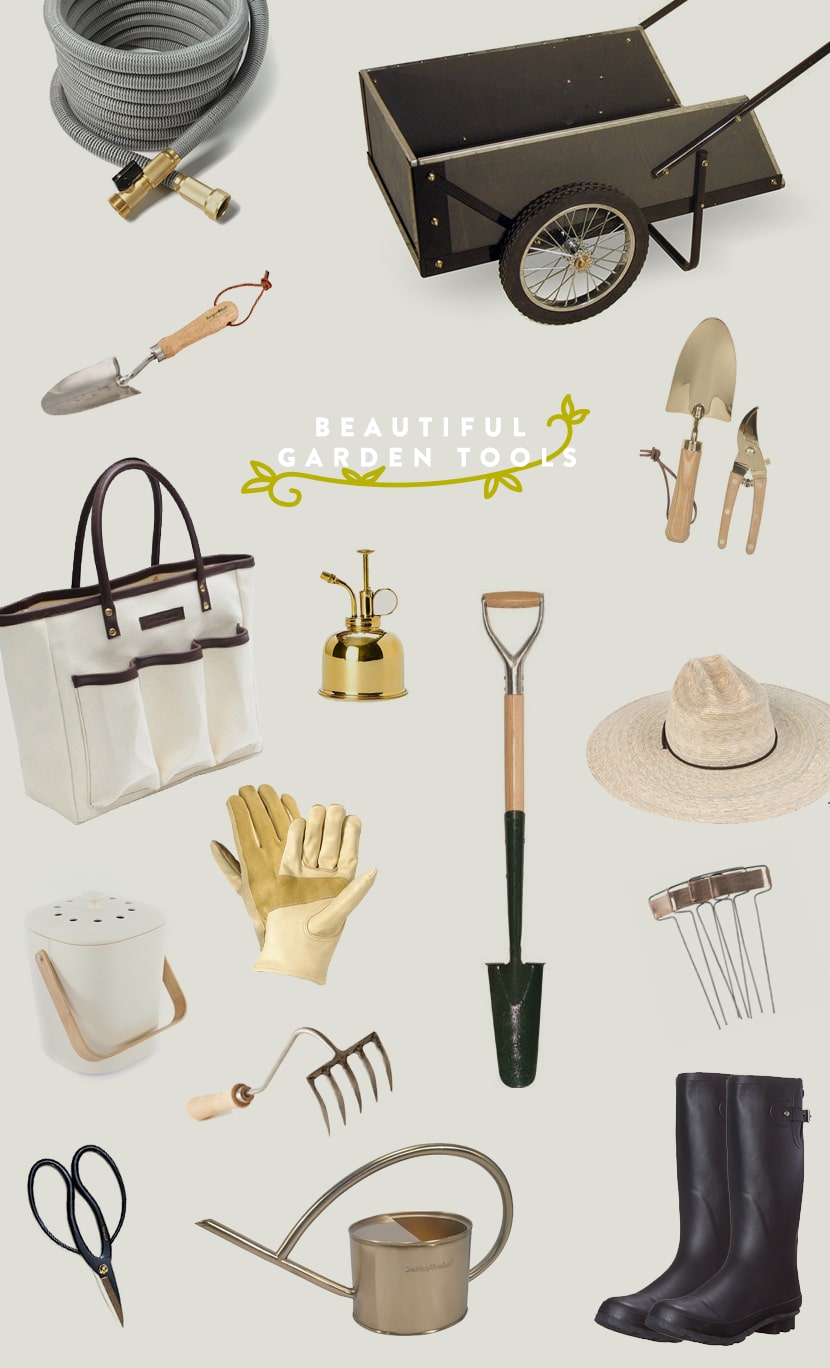 What tools do you love that you use? I also was wondering if any of you knew of any cool kid garden tools? Hayes wants to join in but I cannot find anything that isn't covered in cartoons. I just want something simple for him.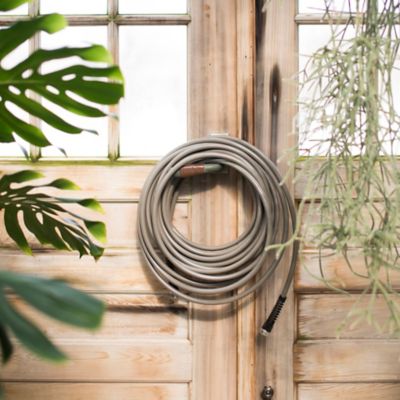 You won't find a more durable, lightweight hose than this one. With an exclusive color palette to match your garden's landscape and rust-proof fittings that are safe for people or pets alike to drink right from the spout – it doesn't get much better!
The Marathon Yard Rover is perfect for any user who wants to do a little landscaping on their own. With two air-filled wheels, it's easy and fun! The loop handle makes pushing or pulling easier than ever before so you can easily navigate through your garden without assistance from anyone else – even if they're not strong enough!
What's not to love about a garden spade that lasts for more than 10 years? This one has the added bonus of being able to plant small shrubs and dig holes with ease. Plus, if you're planting perennial plants or covering land- this tool will come in handy again!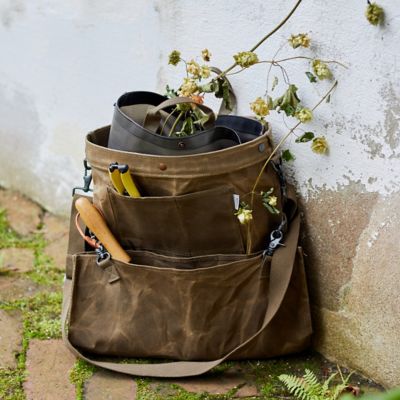 This Tote Bag is an essential foraging and harvesting partner. Converts easily from chest or back carrying, drop-out bottom makes quick work of emptying your harvest while its water resistant waxed canvas construction ensures that you'll be able to use it in all weather conditions! The perfect gift idea!
The perfect gift for the plant lover in your life, this mister is crafted from solid copper or brass and provides just enough water to keep all of those indoor plants healthy. It's arrived at a beautiful box that will make any gardener happy!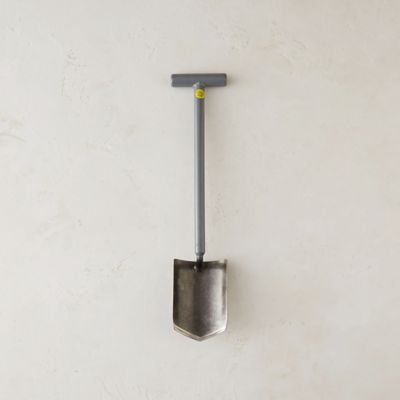 The family-run business has been making these high quality tools for over 40 years. These lightweight and durable shovels are perfect to use in your garden or landscaping project because they're made from aircraft grade steel that's strong enough to withstand any task you put it under!
Copper is a great metal to use for garden ornaments because you can decorate them freely with your friends, family and children's creativity. You will be able to enjoy the beauty of copper year round!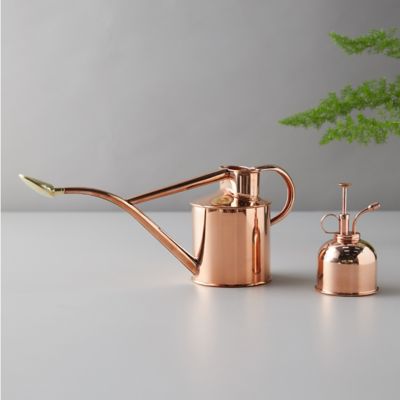 This beautiful polished copper watering can is a classic style from Haws. Tucked into an elegant gift box, each one has been made with solid copper and topped off by the traditional brass rose for gentle rains on your plants orchids ferns . Over time they will develop beautifully oxidized patina which hints at verdigris–a unique reminder that these are indeed old fashioned luxuries!
These are the best Japanese scissors you can find. Made by craftsmen in Niigata Prefecture, they cut through anything with ease! The 1/2 inch blade is perfect for any job that requires precision cutting like bonsai or gardening work!
The brown leather of these gloves pairs well with the blue cotton, providing a stylish yet practical design. With adjustable wrist straps made from velcro you can easily wear them for whatever task comes your way!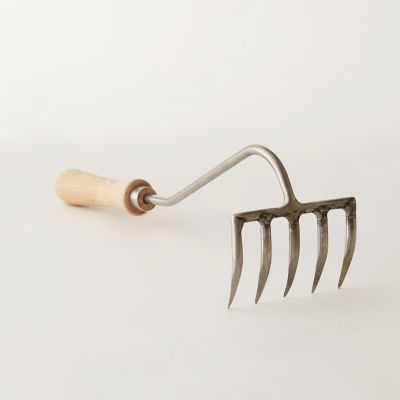 The perfect glove for any job, the durable leather palm and reinforced wrist make them last long. The ergonomic design has stayed put elasticity so you can get your work done without worrying about losing a finger in these heavy duty gloves!
Protect your skin from the harmful rays of sunlight with one the gorgeous wide-brim hats! Tula Hats are rated at UPF 50+, meaning it will protect you up to 90% better than traditional cotton. Whether it's a hot summer day or just another blah February afternoon, this accessory is perfect for any occasion.
The perfect accessory for any woman, these waterproof shoes are the answer to your wet clothes problem. Made with a durable rubber and detailed in classic colors that will never go out of style!
The biodegradable bamboo fiber of the composter is both durable and dishwasher safe so you can use it every day without worrying about breaking. This also makes cleanup a breeze!
Wrap Up…
What tools do you love that you use? I also was wondering if any of you knew of any cool kid garden tools? Hayes wants to join in but I cannot find anything that isn't covered in cartoons. I just want something simple for him.
If you liked this article about beautiful garden tools, consider checking out these articles below –