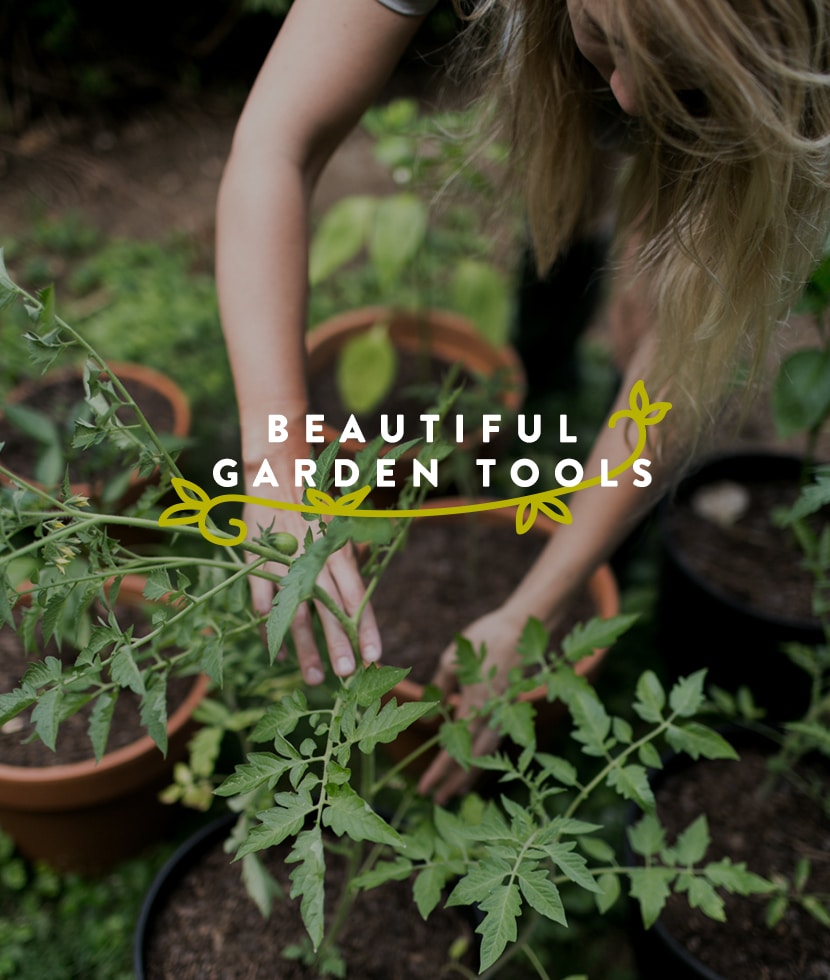 This is the month we get to start to get really dirty in our gardens. If you have been lucky enough to have a greenhouse you are way ahead of all of us, but if you are like me and getting things in the ground in preparation for summer and fall this is our time to get muddy and gross. I am so excited to have hands that smell like the earth and dirt under my nails. As we get ready for the end of the frosty season and to place our seedlings outside finally, you may need a few new tools for the season.
When it comes to gardening there are certain items that are better than others when it comes to doing the tough work. They do not always look pretty, but get the job done, but then there are items we can have around that are pretty, functional, and perfect for our days in the garden. So though I believe you should totally get the hardest working shovel and rake out there (though classic wood ones work great and look great), sometimes you want some beautiful garden tools as well to make the experience that much prettier. If that is possible. ha.
Here are a few items I am loving for our garden this year while we are getting ready to plant once we return from our trip.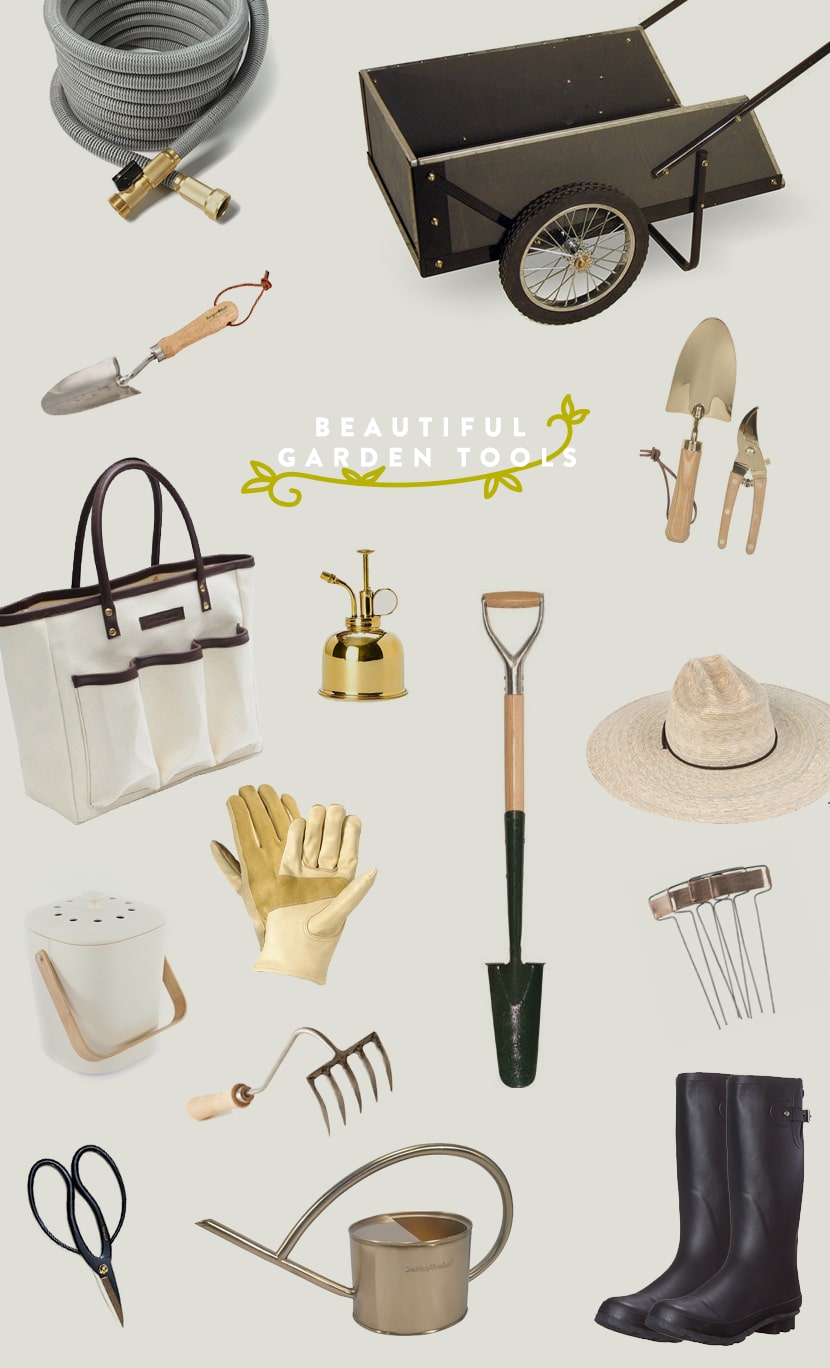 Gray Hose (I like expandable hoses personally) |  Two-Wheel Wheelbarrow  |  Stainless Steel Spade  |  Brass and Wood Sheers and Spade  |  Tool Tote  |  Brass Mister  |  Forged Metal Spade (this thing is legit)  |  Straw Hat  |  Copper Plant Labels  |  Black Rain Boots  |  Brass Watering can  |  Black Sheers  |  Hand Rake  |  Counter Compost Bin  |  Leather Work Gloves 
What tools do you love that you use? I also was wondering if any of you knew of any cool kid garden tools? Hayes wants to join in but I cannot find anything that isn't covered in cartoons. I just want something simple for him.