If you are looking for great gifts for homesteaders this list of unusual and unexpected ideas will give you plenty of inspiration this season. From homemade and DIY gifts that resourceful homesteaders will appreciate to gadgets they most likely have been dreaming of, you will find the perfect things for them this season.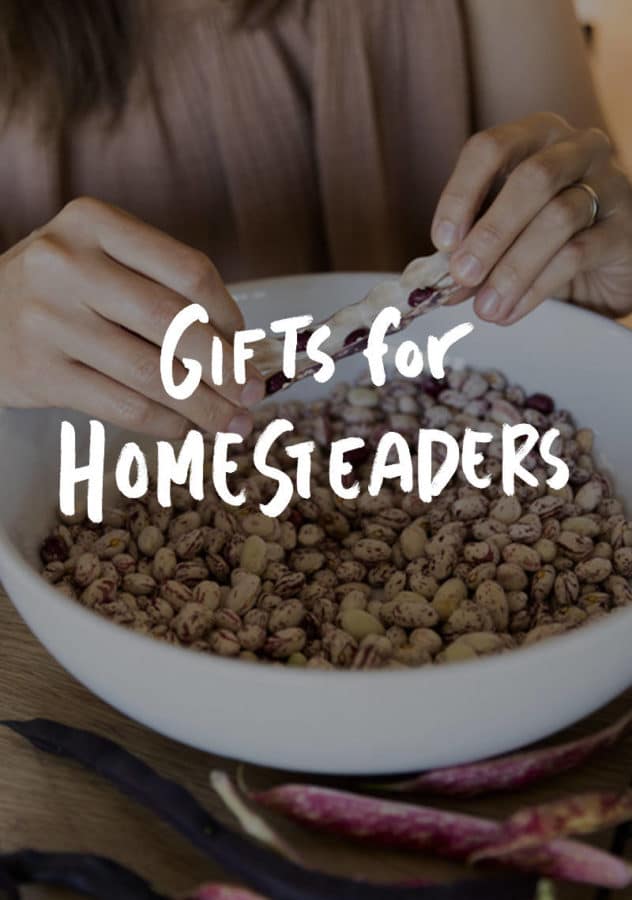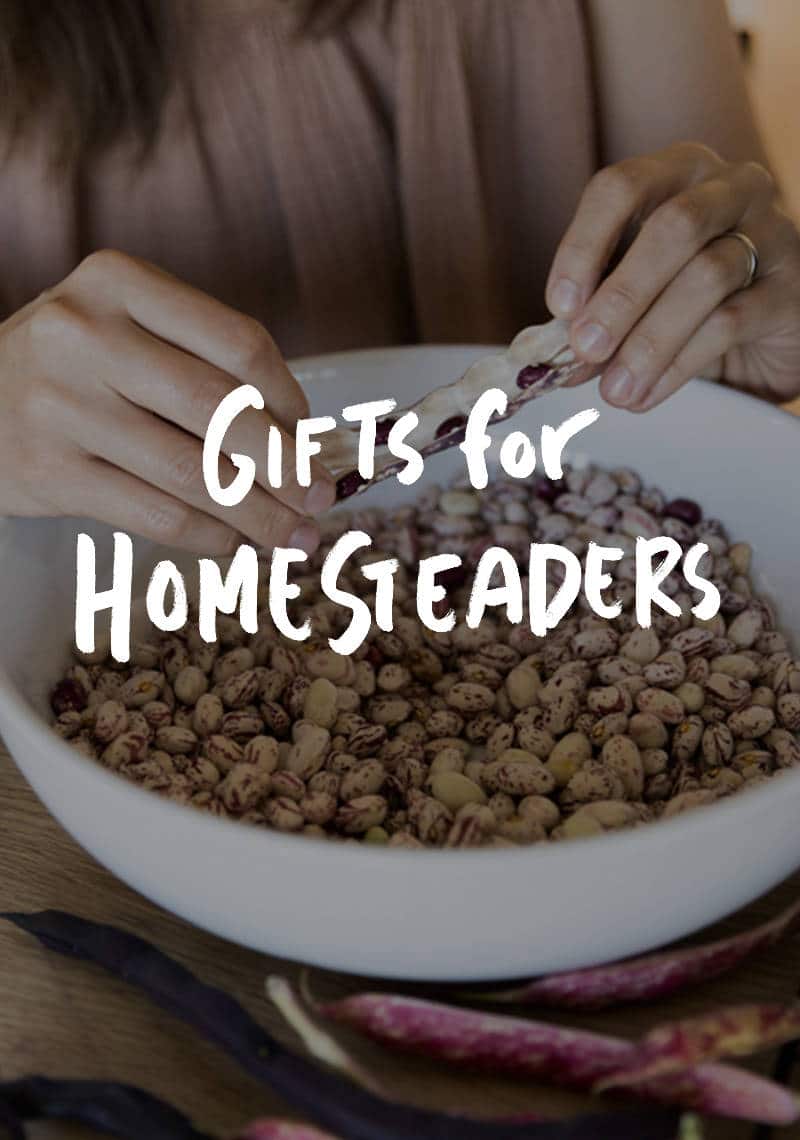 When thinking about purchasing gifts for homesteaders you will want to think in a slightly new way. Most homesteaders value resourcefulness over pricey things. They want things that help them be resourceful and care for themselves in gentle and earthy ways. As a modern homesteader myself, I know the things that are extremely exciting for a homesteader to receive. From a food dehydrator on the pricey end to homemade items and even spices, this collection of items will be extremely helpful to your favorite homesteader.
DIY Gifts for Homesteaders
Dried Herb Bouquet
If you are growing herbs in your garden you can combine the herbs to create a bouquet that can be hung to dry using a similar method in this post about How to Dry Herbs. The bouquet can be used to season pots of soup or roasts in the winter and early spring months.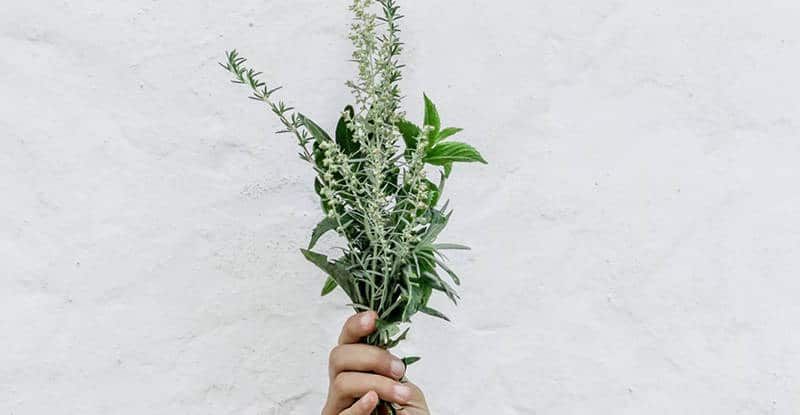 Dried Herbs for Tea
Use your fresh herbs to create unique blends of tea to gift to your favorite homesteader. You can dry the herbs using this how to dry herbs blog post. Then combine them in a ball jar that is airtight to give to keep your favorite homesteader cozy while they plan their spring garden.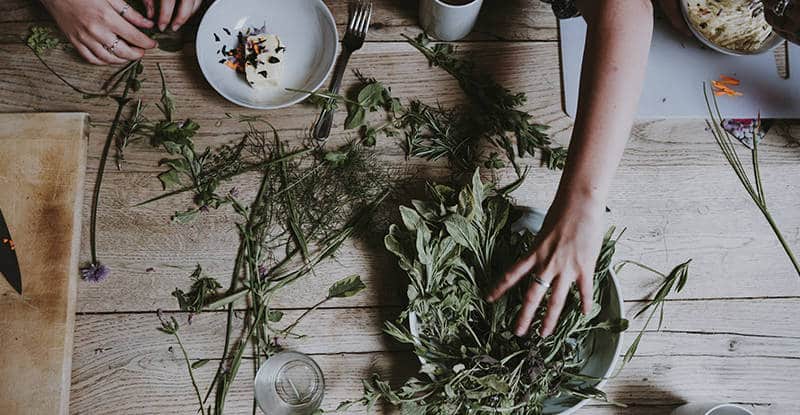 Seeds from Your Garden
If you grew an amazing squash variety that you loved or a flower that just blew your mind and you saved seeds, share a few with your favorite homesteader. Every homesteader loves new and exciting seeds they cannot easily access from a seed company they normally buy from.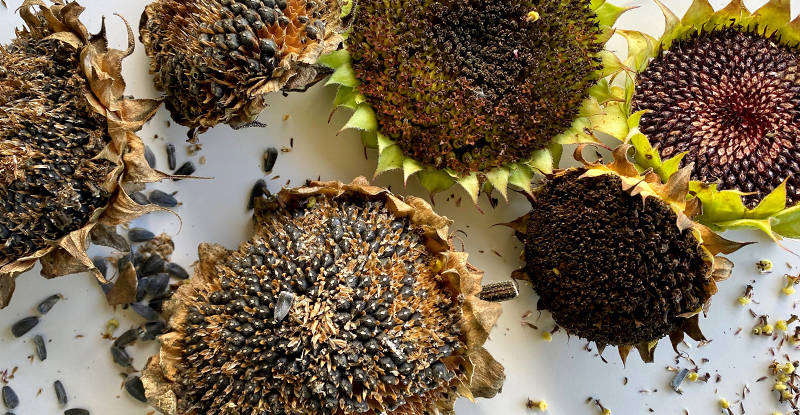 Homemade Sauces and Preserves
You can make your favorite sauces and jams to give to your favorite homesteader along with other beautiful and fun things. I love making things like tomato jam or pickled peppers that truly capture the flavors of summer in such a simple way.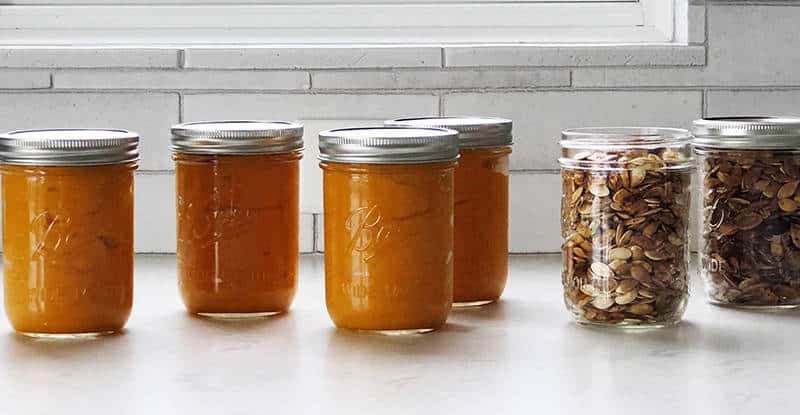 Help your favorite homesteader revive during the winter by creating a bright and refreshing body scrub that they can use to remove the last of the dirt from under their nails after the snow has stuck around fully. This simple DIY Body Scrub is simple to make with things right in your pantry. They are sure to love it as much as you will making it for them. Create any scent or aromatic experience you think they would enjoy.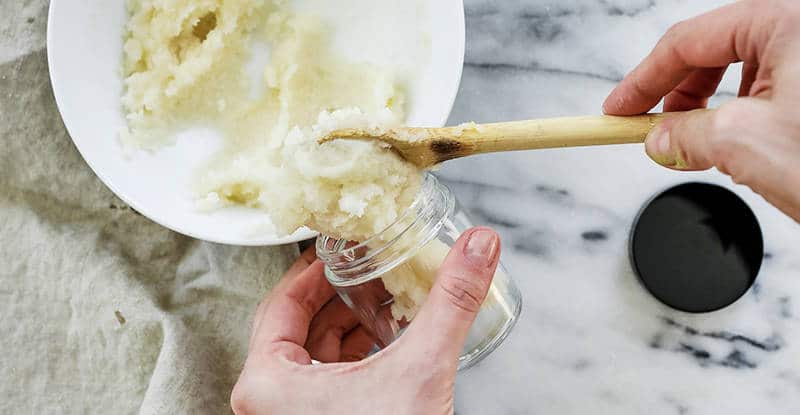 Calendula-Infused Oil
Make your own Calendula-Infused oil with this DIY on how to make calendula oil. It is so easy and takes just a little time for infusion. You can even mix it with coconut oil and beeswax to make a solid version that they can use as a balm to help their skin revive in the depths of winter.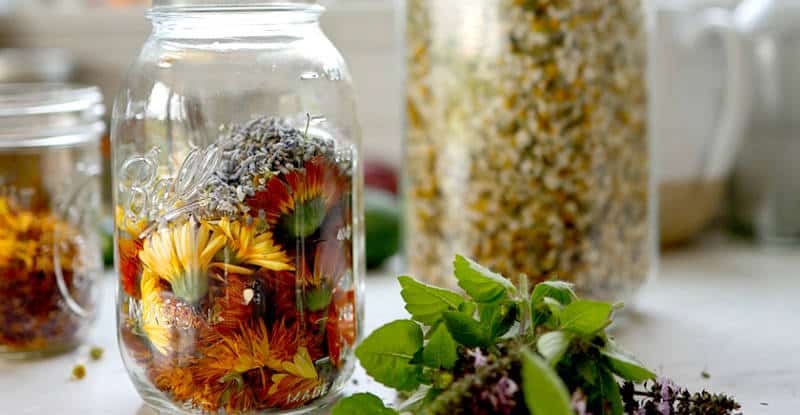 Create your own unique set of napkins and linens that can be reused through the seasons for all the dinners a homesteader will create. These simple DIY dipped indigo napkins are simple to create whether you sew your own linen napkins yourself or purchase some yourself. You can also use this same DIY to create fun Tea Towels or reusable paper towels for them.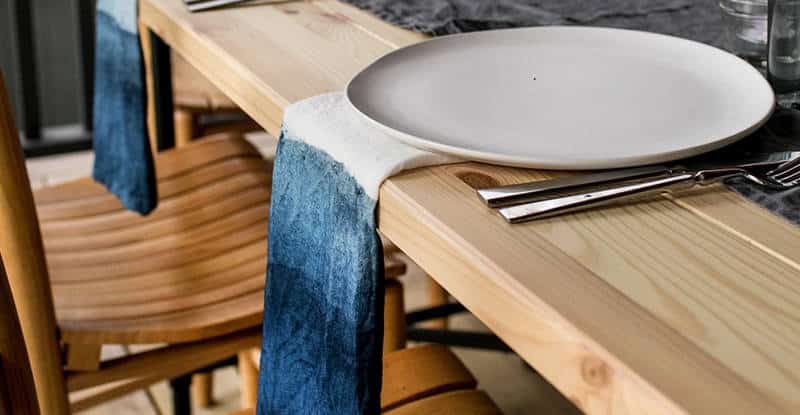 Voucher book to Help with Tasks on Their Homestead
Many homesteaders can feel very overwhelmed throughout the processing and growing season so offering up a voucher book for them to use when they need to ask for help is something they may enjoy. Create a creative little book for them easily and add it in with some other items. Include things like "A day of Weeding" or "Feed the chickens while you are away".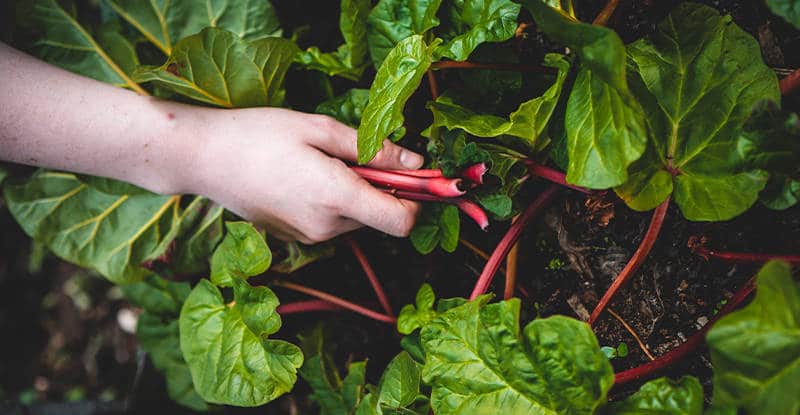 Garden and Outdoor Gifts
Every single homesteader needs great gloves and depending on what they are doing dictates the gloves. No matter what I love these gloves myself for most weeding and garden work. They don't make your hands hot, they dry out quickly, and can be washed after doing some dirty work.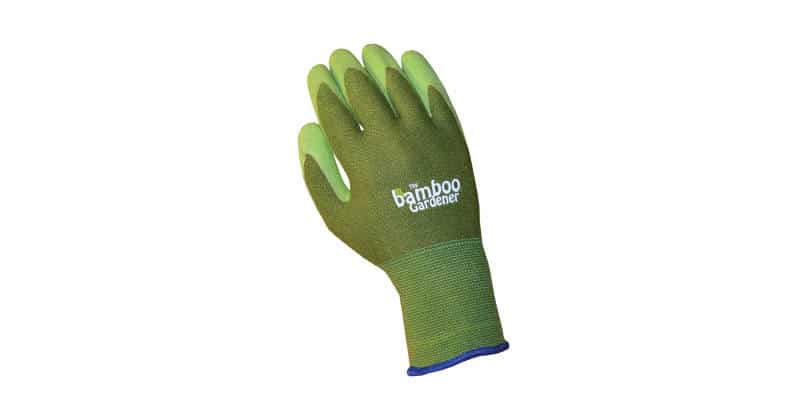 A good set of sharp pruning shears for the work of trimming and cutting plants is essential to a homesteader. Most homesteaders need a few pairs for different jobs. This set of pruning shears is my favorite on our modern homestead.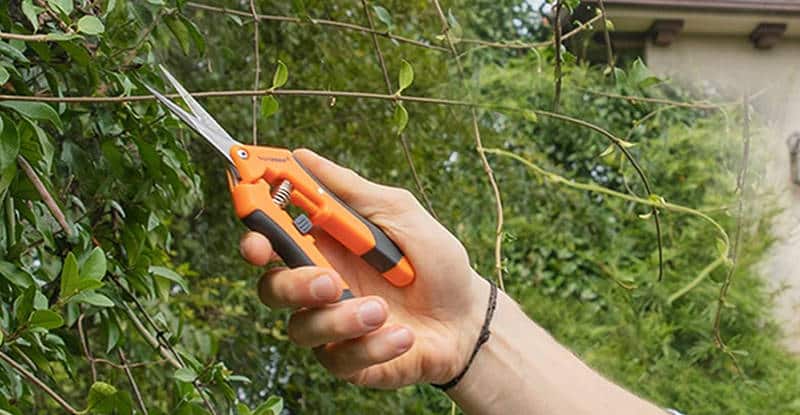 A lot of homesteaders love foraging and spend quite a bit of time out in the woods or on their land foraging mushrooms, wild greens, and more. Having this awesome foraging bag from Barebones Living is perfect for those days foraging!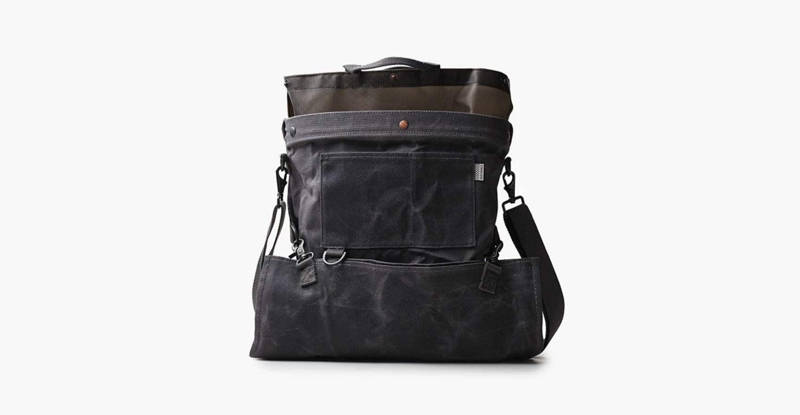 Most homesteaders would love getting a gift of a mushroom kit. To access some of the amazing health benefits and flavors of freshly grown mushrooms is such a gift. They will enjoy the process of learning about the mushroom as well as eating them and getting creative in the kitchen in all sorts of ways.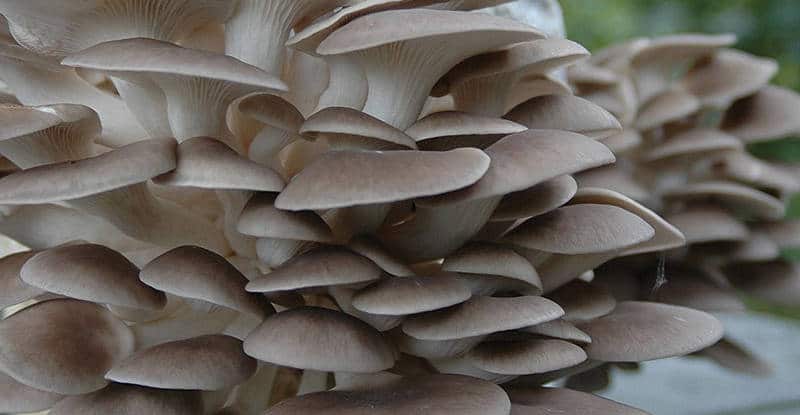 Having a portable greenhouse is really awesome for homesteaders. Whether they want to place it in their existing garden or protect plants through a specific season, the portable greenhouse offers a lot of options to them. I love this one in particular because it can be easily stored.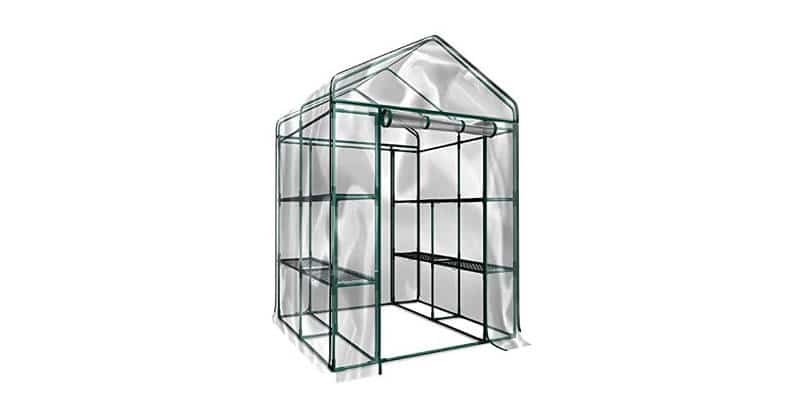 Most homesteaders want a way to be more eco and a Subpod is a great way to get into composting with low work. It is a natural system you sink into the ground to help you generate healthy compost while eliminating waste. Though a little pricey it is an awesome gift for the homesteader who wants to lower their work.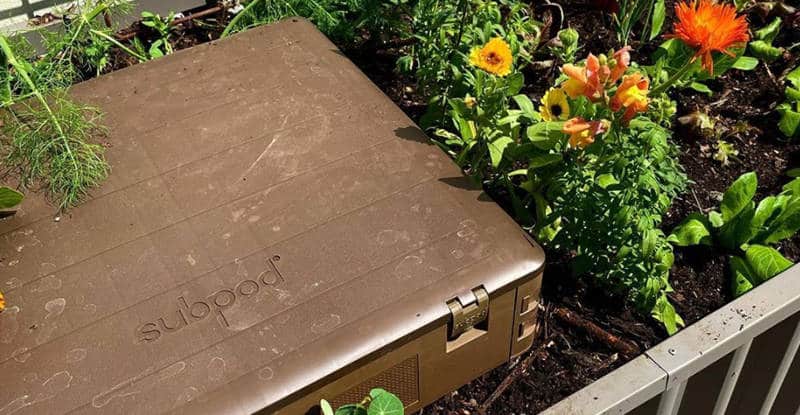 When you are gardening and homesteading you need a lot of spaces to do your work and store items. Having a potting bench for your favorite homesteader to store and pot things throughout the growing season is extremely helpful to them.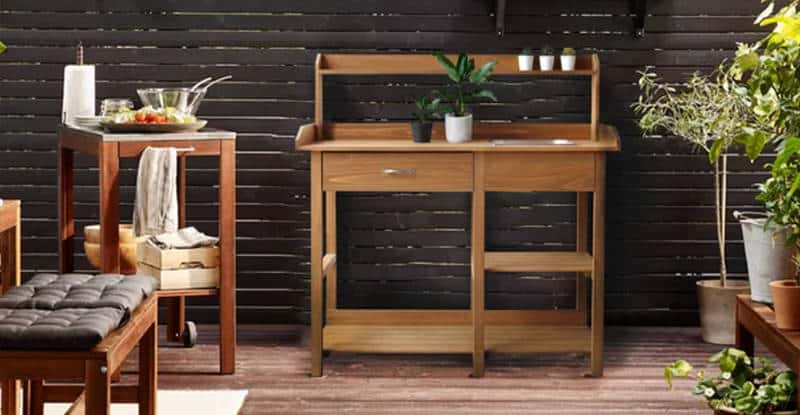 Though grow kits for indoors are fun, it is also fun for many homesteaders to grow mushrooms as part of their garden. Varieties like Wine Caps are a great choice to give to homesteaders as a gift to help their soil and also be able to enjoy something exciting to try in their cooking.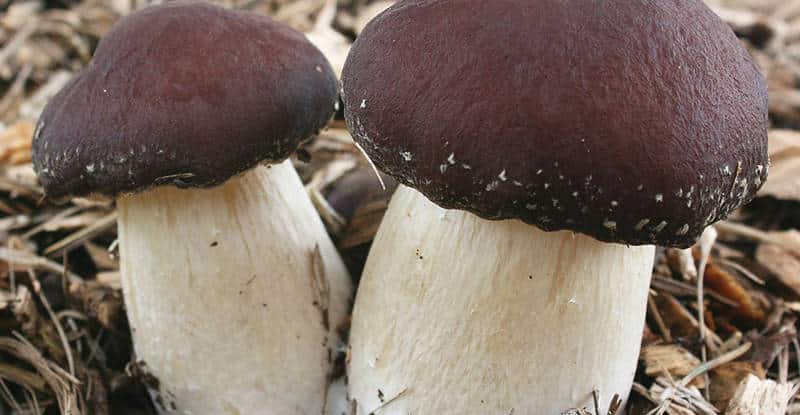 A great harvest basket is essential to homesteaders. I prefer baskets that you can rinse veggies and use for a multitude of things. These plastic bins are my favorite and are made in the US using recycled plastic. But if you want something more eco and pretty these ones are awesome and my favorite to use.
These metal raised beds are really amazing. Whether your homesteader is in their forever spot or will move, these are a must. What I love about them is they don't need to be replaced and really last a long time. They come in lots of sizes as well as heights, which is great!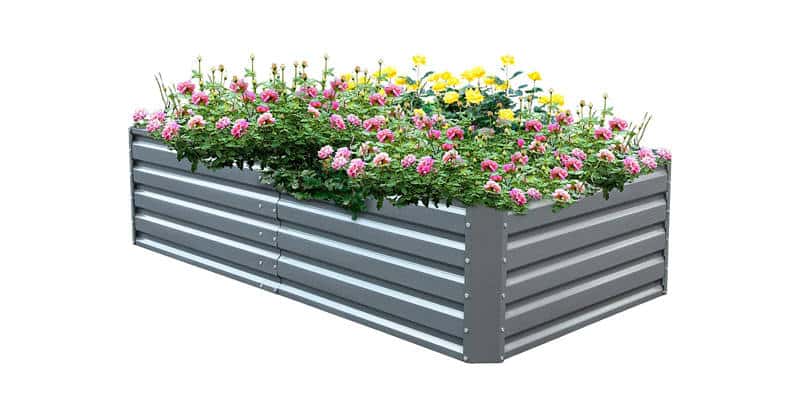 Another awesome option that is more affordable for the homesteader. These are mobile and easy to use for growing large crops that take up a lot of space like potatoes. They store easily and are really fun to grow things in to add extra space to your garden.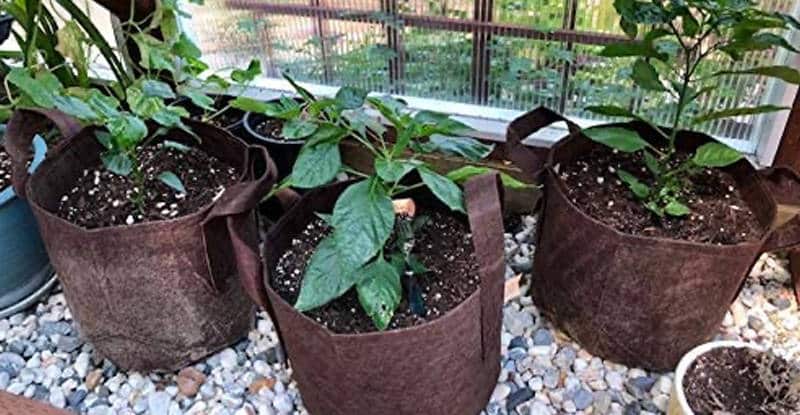 Many homesteaders keep chickens and so giving them bags of fun treats to give their chickens particularly in the winter is such a great way to support and gift something to a homesteader.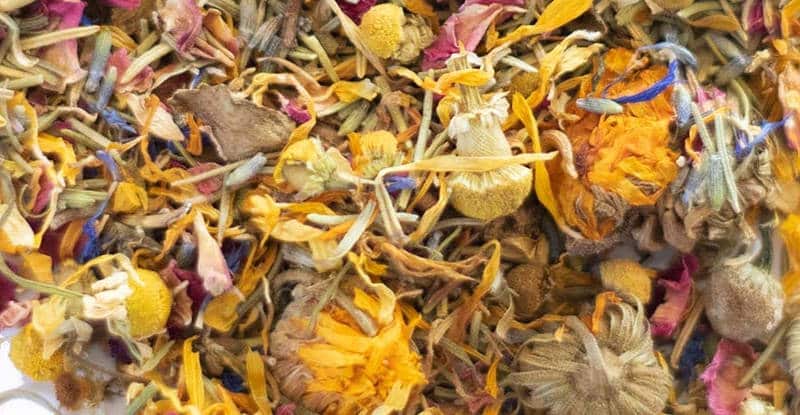 A great grow light is wonderful for most homesteaders as they will grow things through the winter indoors or they will do seed starting for the spring and summer gardens and the grow light makes that possible. I love these grow lights and are the only ones I use.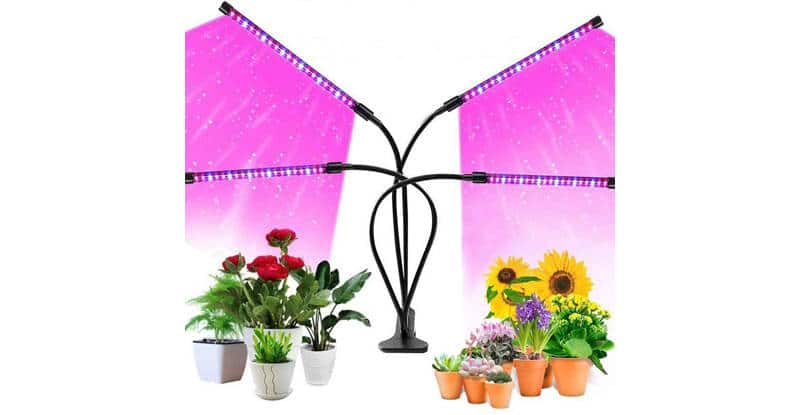 I use this seed storage container and LOVE it. I have all my seeds labeled and more. It makes it incredibly easy to find and keep track of the seeds I have and the ones I need. These containers also keep the seeds dry and protected.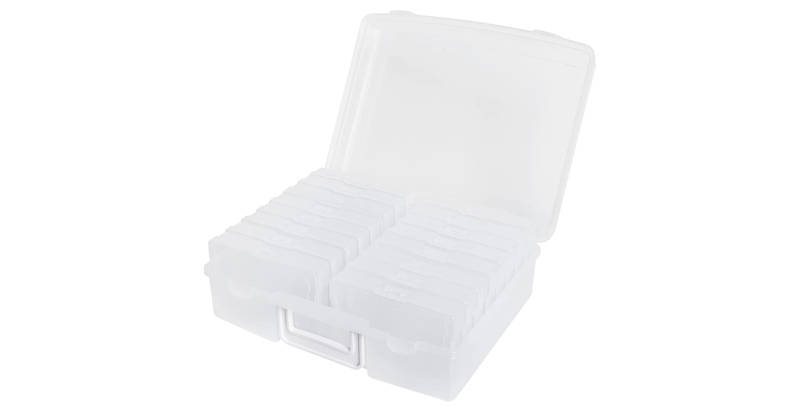 A great garden journal can help a homesteader track changes in their land over time as well as yields and supplies. Giving them a great journal to use is really helpful.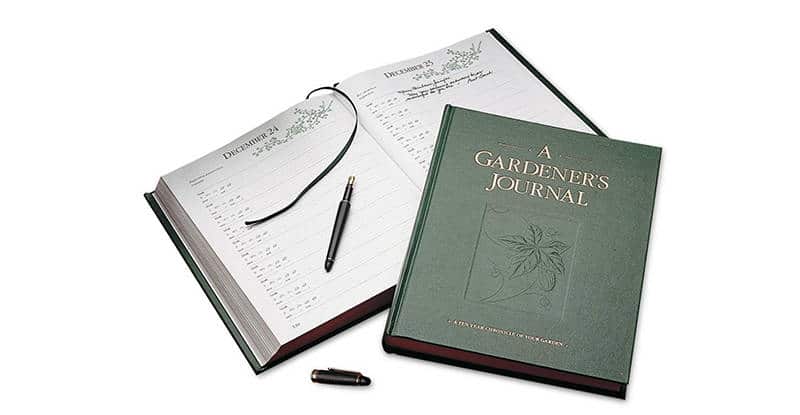 Heating mats help with seed starting in the spring, especially warm weather plants like tomatoes, celery, eggplant, and peppers. They need this heat to germinate properly and build strong roots. Nab one and share with your favorite homesteader.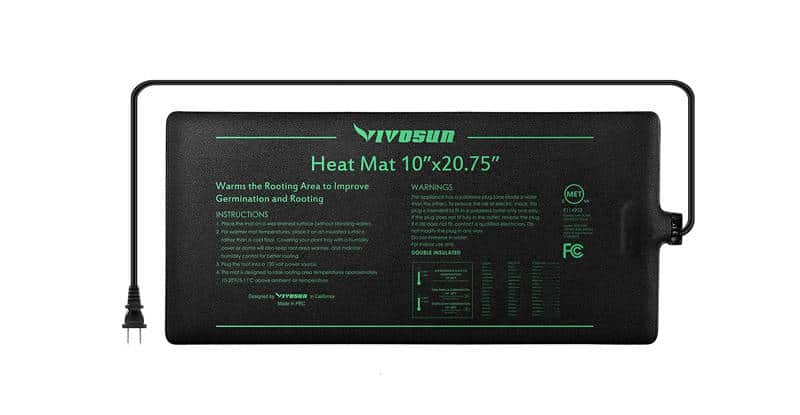 Every family that homesteads needs to call in the family for dinner and having a bell on your porch is a wonderful way to do it. Having one near the door is great so I am sure your homesteader will love one of these.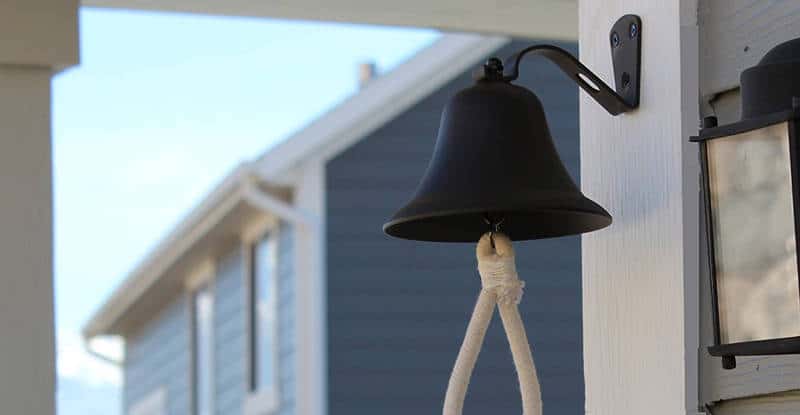 Kitchen and Preserving Tools
There is nothing easier to give to a homesteader than a food dehydrator. This is one of the most essential and easy ways to preserve food for long storage. A good Food Dehydrator is an excellent gift for a homesteader.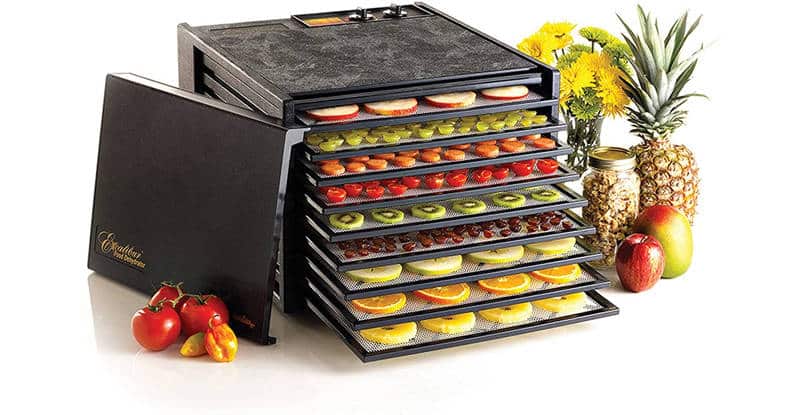 A beautiful way to save and make the most of the beautiful things grown on a homestead is using a flower press to capture the beauty of the summer blossoms. It is a simple and fun way to save favorite flowers.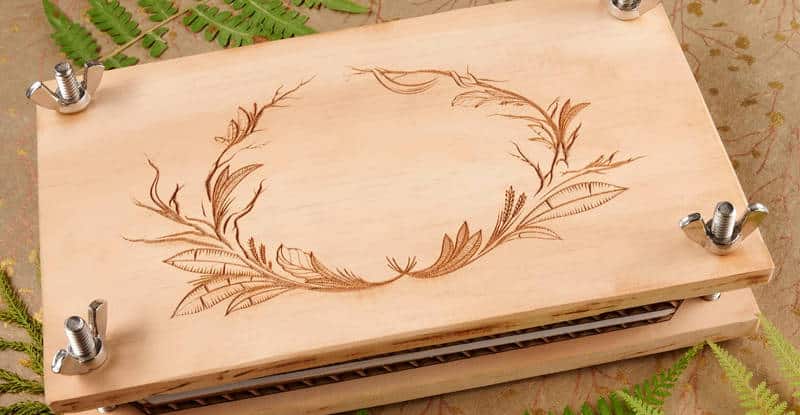 These baskets are designed to help with separating grains and beans from the other unnecessary parts of the plant. It acts a little like a sieve or sifter. They also make great smaller harvest baskets as well.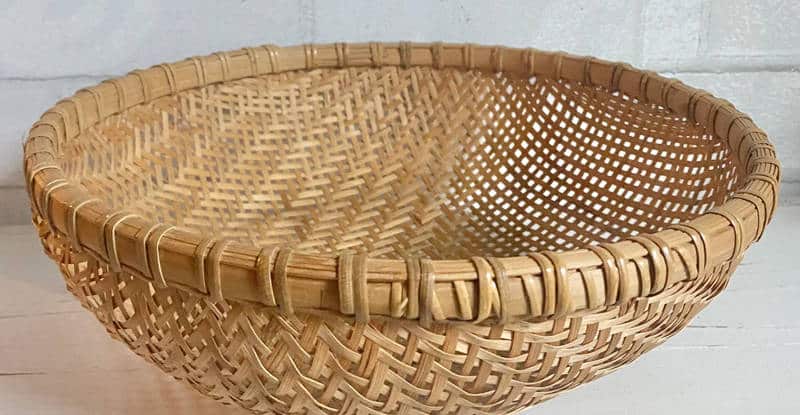 Almost every homesteader creates their own compost so having a great bucket to keep in the kitchen that is stylish and keeps down bugs is extremely important. This one is very stylish and perfect for use on the counter.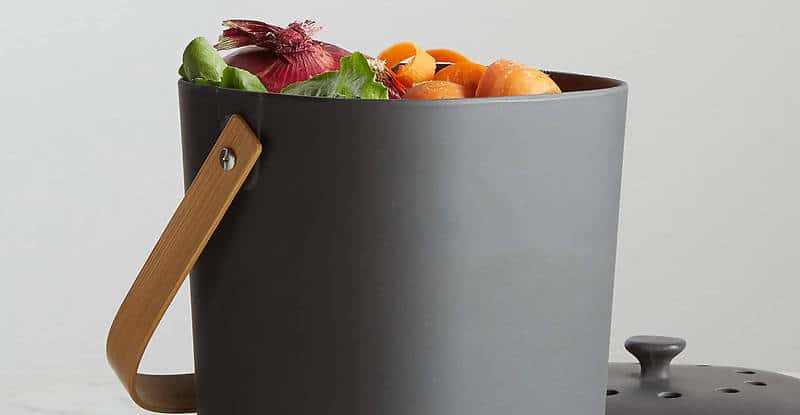 If the homesteader you are gifting hasn't gotten into canning yet, you may encourage them by purchasing a great canning pot with a canning kit. This is a great way to get them into canning if they have been interested.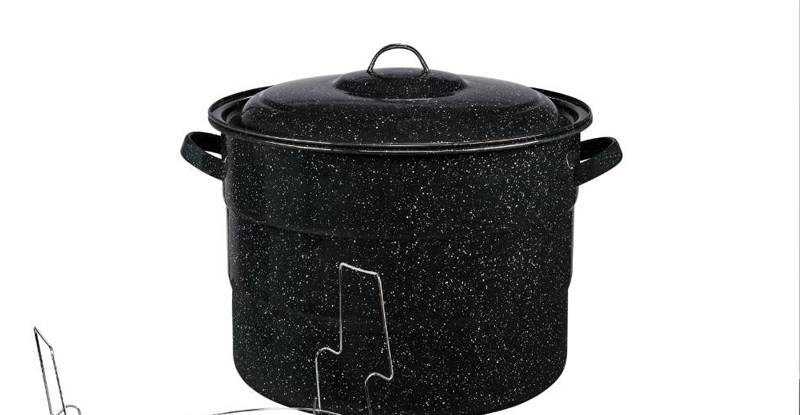 There is nothing that lasts forever quite like cast iron cookware. These pans are the best way to cook great meals through the seasons in a safe and healthy way. They are easy to keep clean and work for almost forever!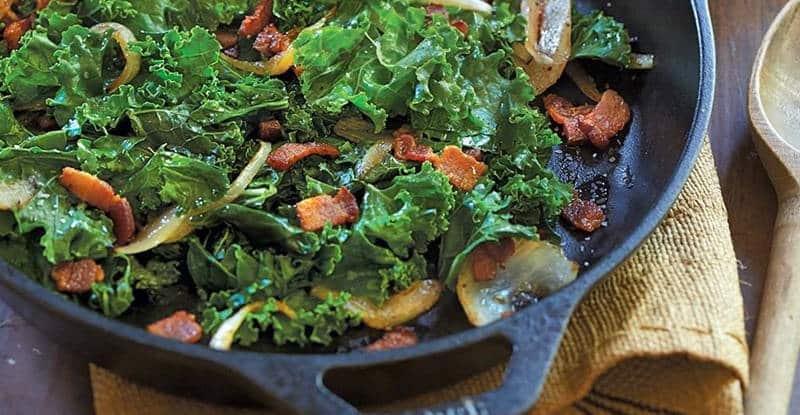 Bakeware that is non-stick saves a lot of parchment paper and more, but finding healthy and eco styles isn't easy and sometimes pricey, so buying your favorite homesteader some beautiful new eco non-stick bakeware will be really awesome for them.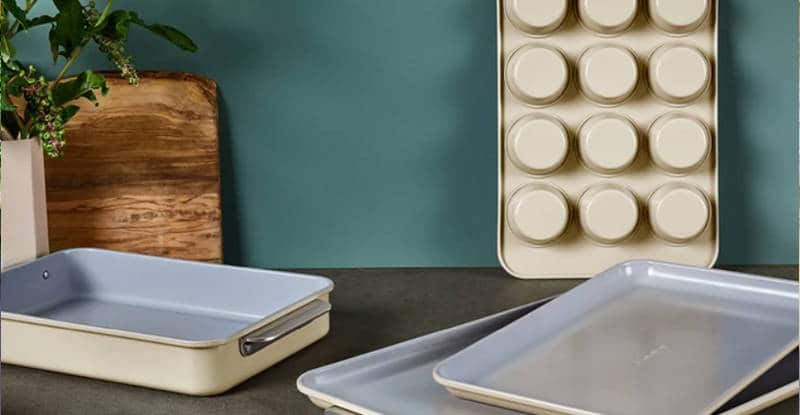 One of the easiest things to make as a homesteader is apple sauce and one of the best ways to do it is by having a proper corer and peeler to make the process that much easier.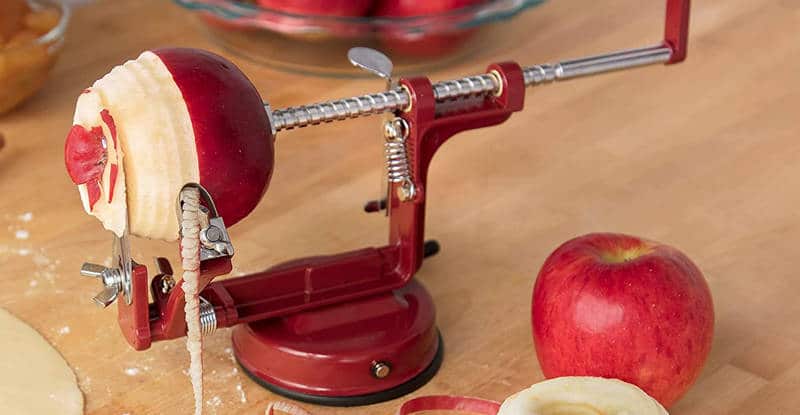 Many homesteaders will purchase bulk grains and this allows them also to make their own flours for baking and cooking.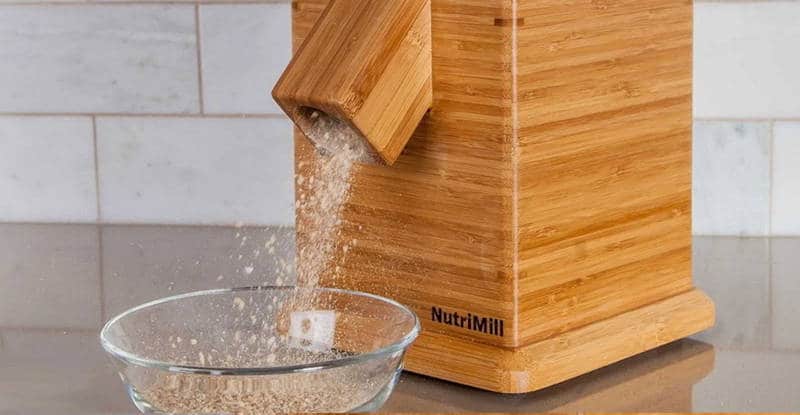 A kitchenaid mixer is essential in the kitchen of a homesteader, especially to have great attachments to create all sorts of awesome creations right in their own kitchen.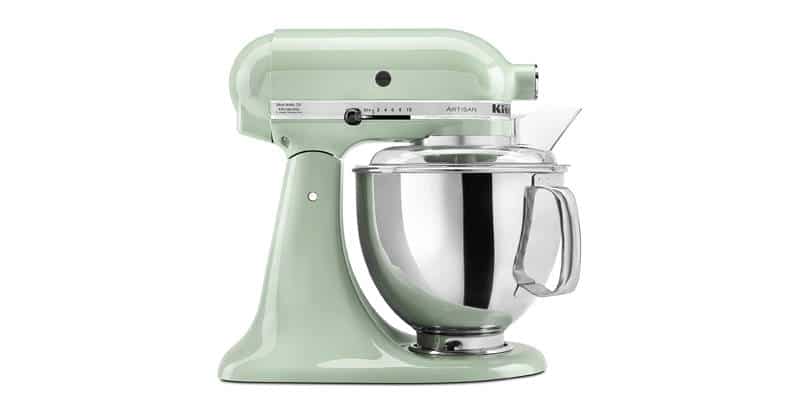 Every homesteader loves having a good immersion blender. It is a great way to blend things like soups and sauces and save doing extra dishes.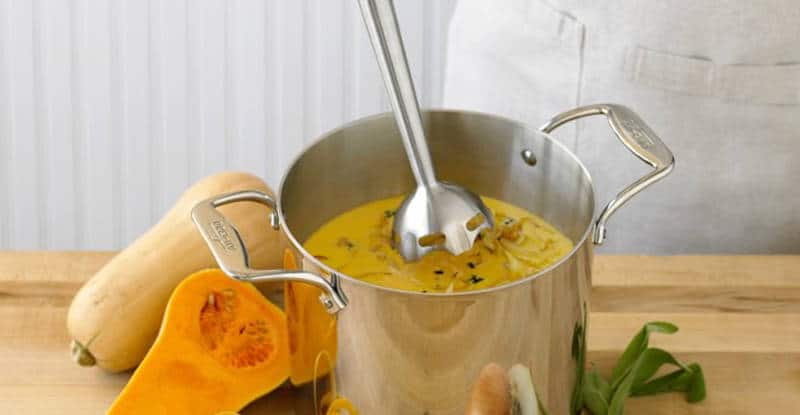 Make fermenting pickles and kraut super easy with this approachable fermenter kit with lids that can be attached to most ball jars. This will make preserving through fermentation super easy for your homesteader.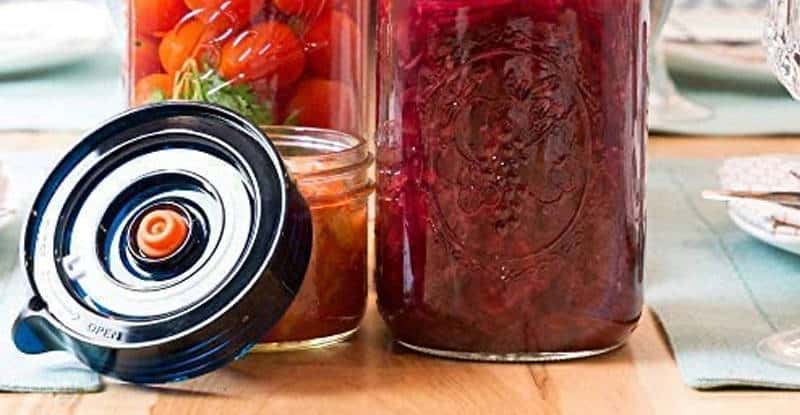 A handmade ceramic crock for fermentation is a huge and unique gift for a homesteader. The handmade element will up the gift even more. Homesteaders value unique and handmade things in gifting.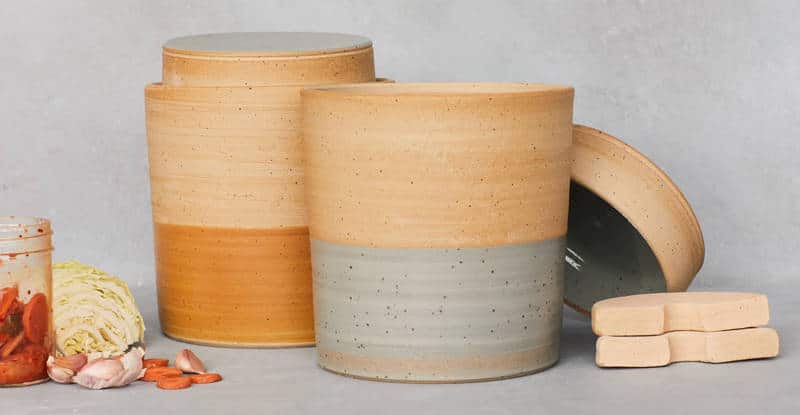 Though easy to create as a DIY there are plenty of awesome racks for drying herbs you can also purchase as handmade items. A herb drying rack is amazing for the homesteader to save herbs and spices for their spice drawer as well as their tea drawer.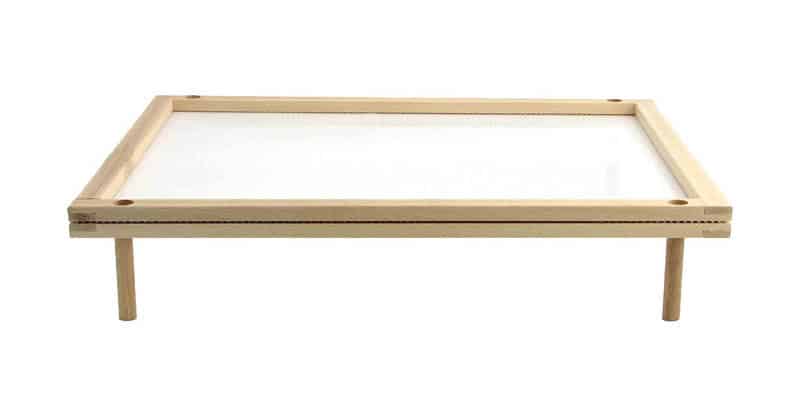 These bags are the perfect gift for a homesteader who is excited about being low waste on their homestead. These modern bags are great to store things in the fridge or the freezer without using plastic.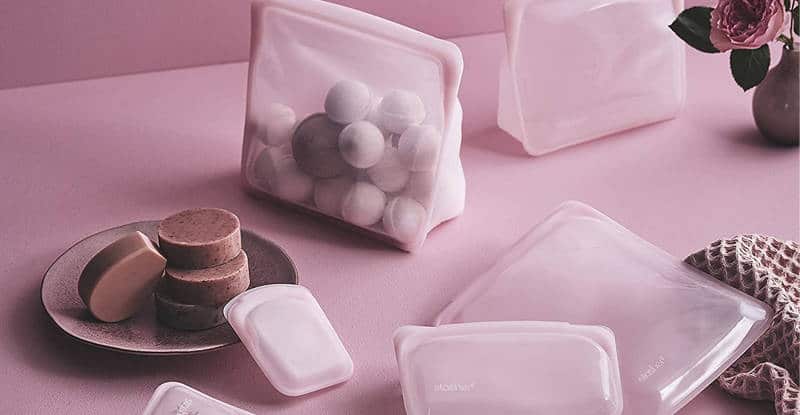 An instant pot is great for a busy homesteader to create dinner easier, cook beans they dried from summer, or to make stock for soup. You can also find a pot that allows you to make yogurt in it as well.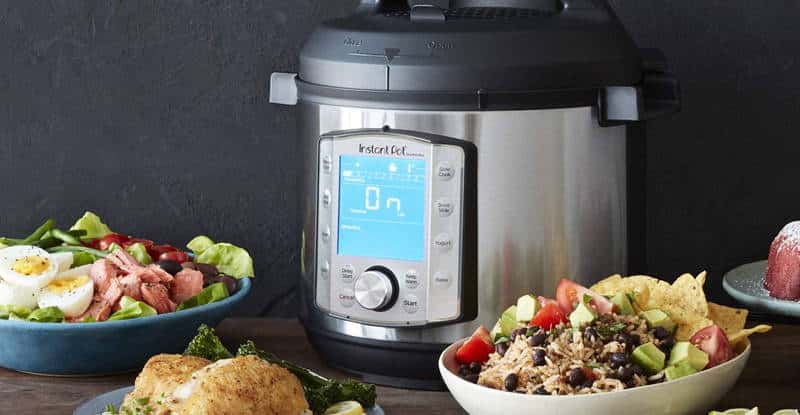 A wonderful handmade ceramic mixing bowl is a lovely gift for a homesteader as bowls are a huge part of cooking every day. One with the ability to pour out of it is even better.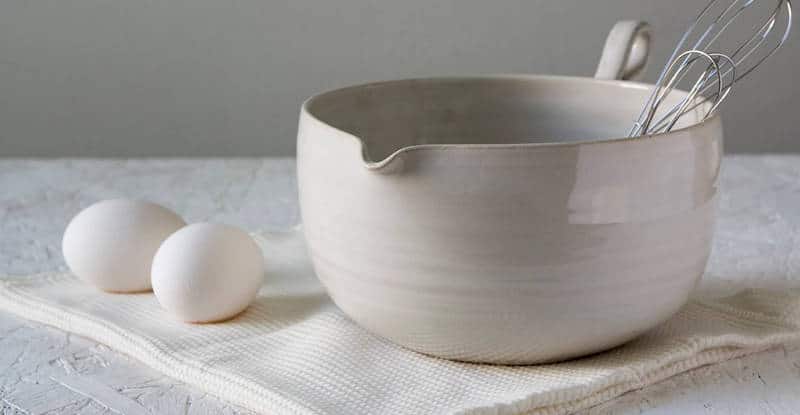 Get your homesteading friend into kombucha making and brewing with this great at home starter kit. It has everything they need to get going with making kombucha at home.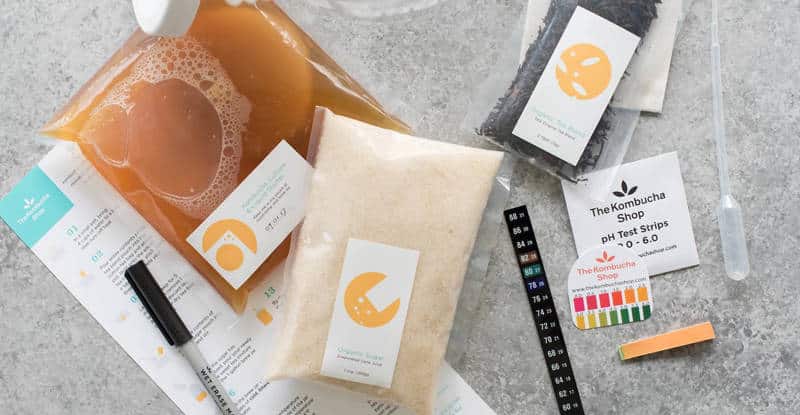 Clothes and Other Miscellaneous Items
There are many benefits to beeswax candles but one being that they help clear the air and purify it. Beeswax candles have a warm and comforting feeling to them that will help your favorite homesteader tread beautifully through the darker months of the year.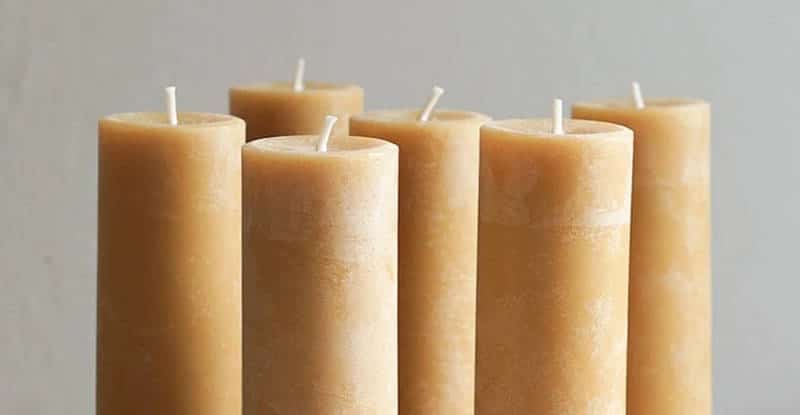 There are plenty of amazing books for homesteaders but I highly suggest looking at the books from Chelsea Green Publishing for the best books across the board on homesteading.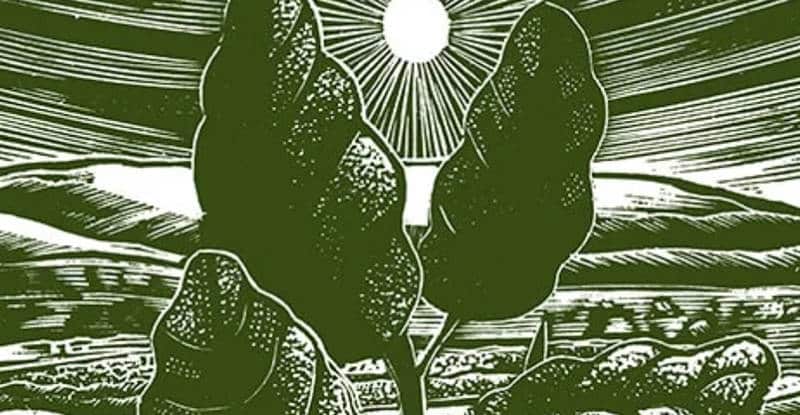 Many homesteaders enjoy exploring foraging but doing it safely is key. Having a great identification book is essential for homesteaders that want to forage so it makes a great gift if they don't yet have one.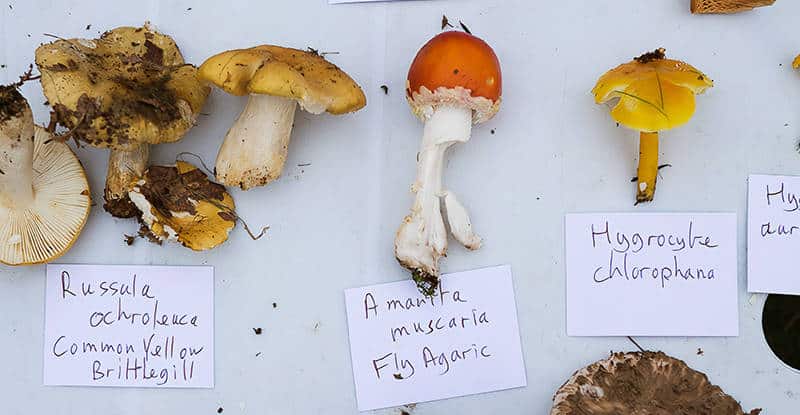 Everyone who works outside needs a great sweater they can wear through the seasons and will stand up to the weather. A good wool sweater that is responsibly made will make every homesteader very happy.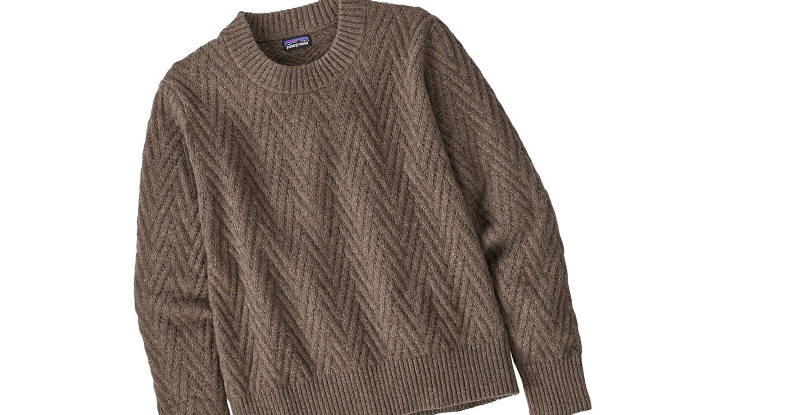 Some days involve getting pretty disgusting out on the homestead and that is when you need a good pair of boots that go up to your knees and can handle the muck of it all. These boots are my go for this sort of day.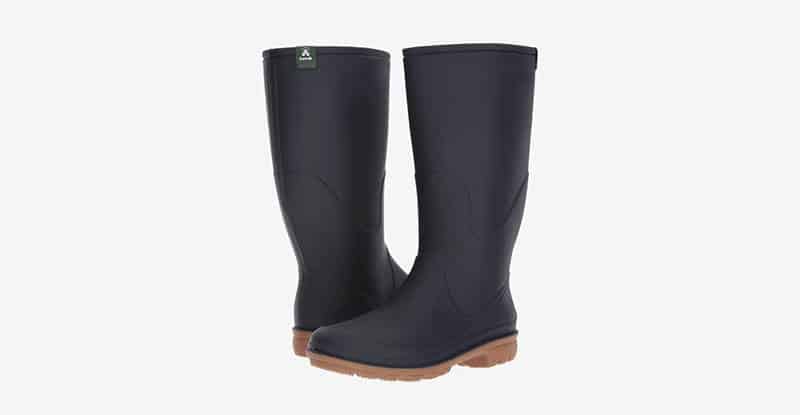 A good pair of boots to wear no matter the season outside are not just necessary but life saving. These boots from Blundstone are the boots I swear by. They are not cheap, but they are the best boots for the everyday boot wearer. I have had mine for 5 years now and still love them as much as the day I got, if not more so. I couldn't recommend them more!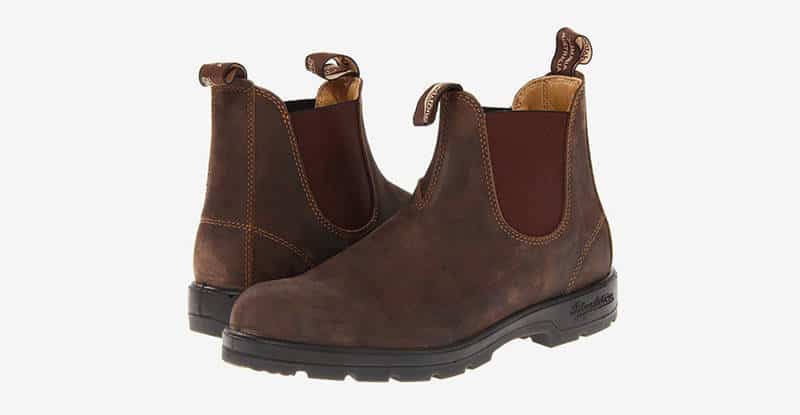 When working outside, especially if your homesteader works in a cold area, you will want to give them the best warm wool socks that will keep them warm and cozy when out in the elements. These socks are my favorite and though it seems silly they are truly essential and so helpful!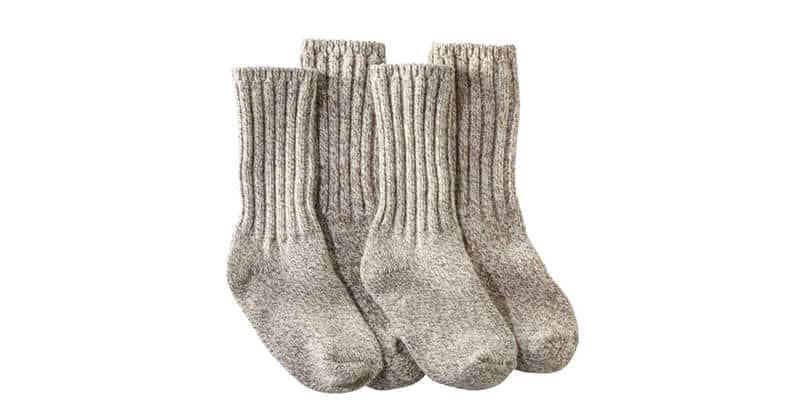 A classic chore coat is an essential for homesteaders in every season. A good chore coat will hold many tools, break the wind, repel rain and mist, and allow you to layer it over other items depending on the season.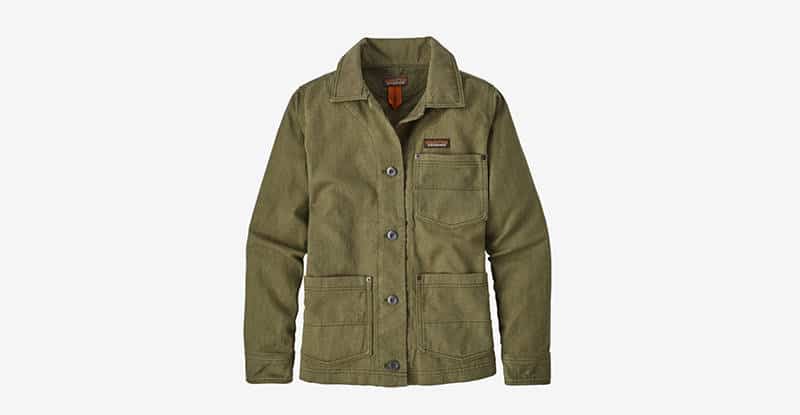 Gift Certificates
Most homesteaders would deeply enjoy getting a gift card to many great places such as Gardeners.com or even to their local Farm and Seed store. You may also consider gifting them one to one of their favorite Kitchen stores or clothing shops.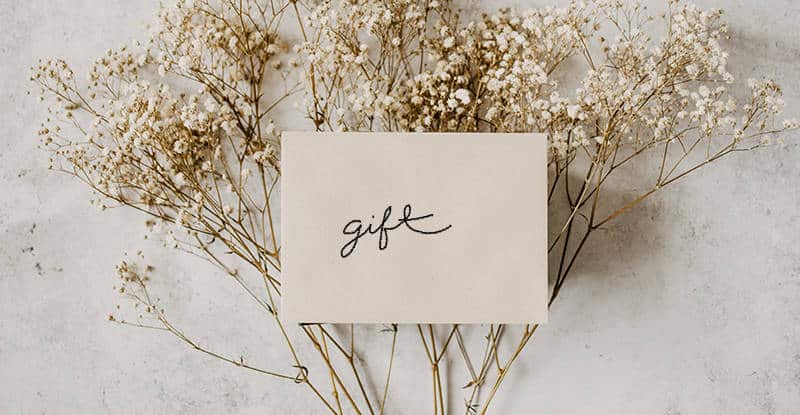 Conclusion
Choosing gifts for homesteaders may seem like a hard thing to know what to choose, but I hope this list of everything from homemade and DIY items to kitchen gadgets will help you find the right gift. There are plenty of beautiful and special things that a homesteader needs to enjoy their hobby.
Other posts you may want to check out to help you!