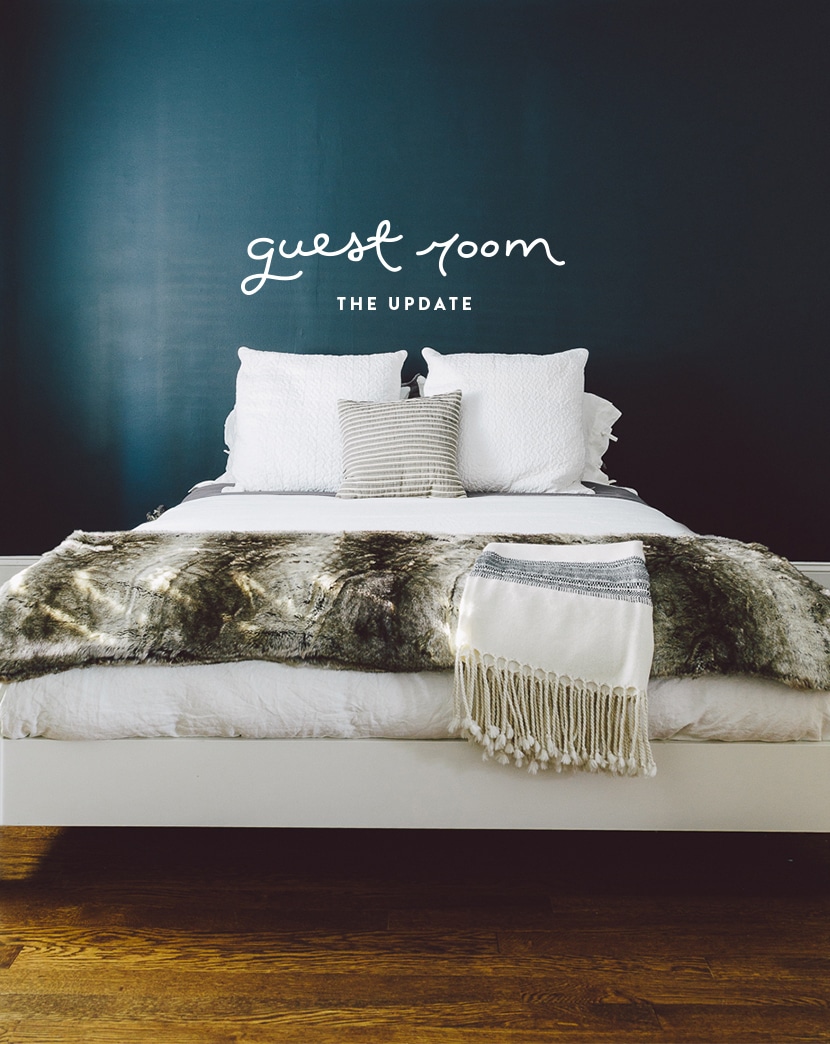 Over the past few months we have been spending every free moment making our new home feel like us. In the time since we first gave a tour and shared our home buying experience, we have gotten a couple structural updates and cosmetic updates completed. It has been a little bit of a crazy ride. As you could imagine, two designers making design decisions for a home can get pretty heated at times. You would think that our visions could align as easily on interior ideas as our design work, but interior and home design is a whole new world for us. Sure we have shared a home together over the last 5 years, but when you buy a home, your home choices all of a sudden feel far more permanent than they ever felt in your college dorm or rental. You find your self saying things like, "how could you ever think that shade of white was even an option?" I mean come on, the wrong shade of white could mean a lifetime of therapy… ok so we tend to go a little overboard at times and we may have had 20 whites in front of us at one point. But to be honest, it has taken me nearly 2 months to realize… OH I am going to live here for a long time…okay…what does that mean? I think up to this point it has kind of felt somewhat like another client's project, not really my own. It has been a strange adjustment to think about this space being so permanent all of a sudden, even though we planned on this home for so long.
That being said, we decided to focus our efforts towards our guests first. We have 3 bedrooms in the house and 2 bathrooms. The two bedrooms in the front are the guest/future kids rooms. Currently one of them is acting as our make-shift office until we can finish the studio next year. Although, we do plan to have 2 full guest rooms in the future, we wanted to begin by making the larger of the two extra special. Living at a distance from our families and having friends living all over the world, we wanted to create a space that felt like the best parts of our favorite hotel rooms from around the world, but with all the luxuries of staying with your friends and family. In other words we wanted to create a space that is comfortable, quiet, interesting, and fresh for all of our guests. We really love when our friends and family visit and that was a large part of what excited us about this home. The separate spaces make it easy to give our guests their privacy and for us to have our space. I have always dreamed of having a true guest room that guests look forward to and know they are truly welcome to stay in without feeling like they are in our way. Five years of living in a two bedroom space, with your second bedroom as your home office, doesn't always scream that you are welcome to stay as long as you would like.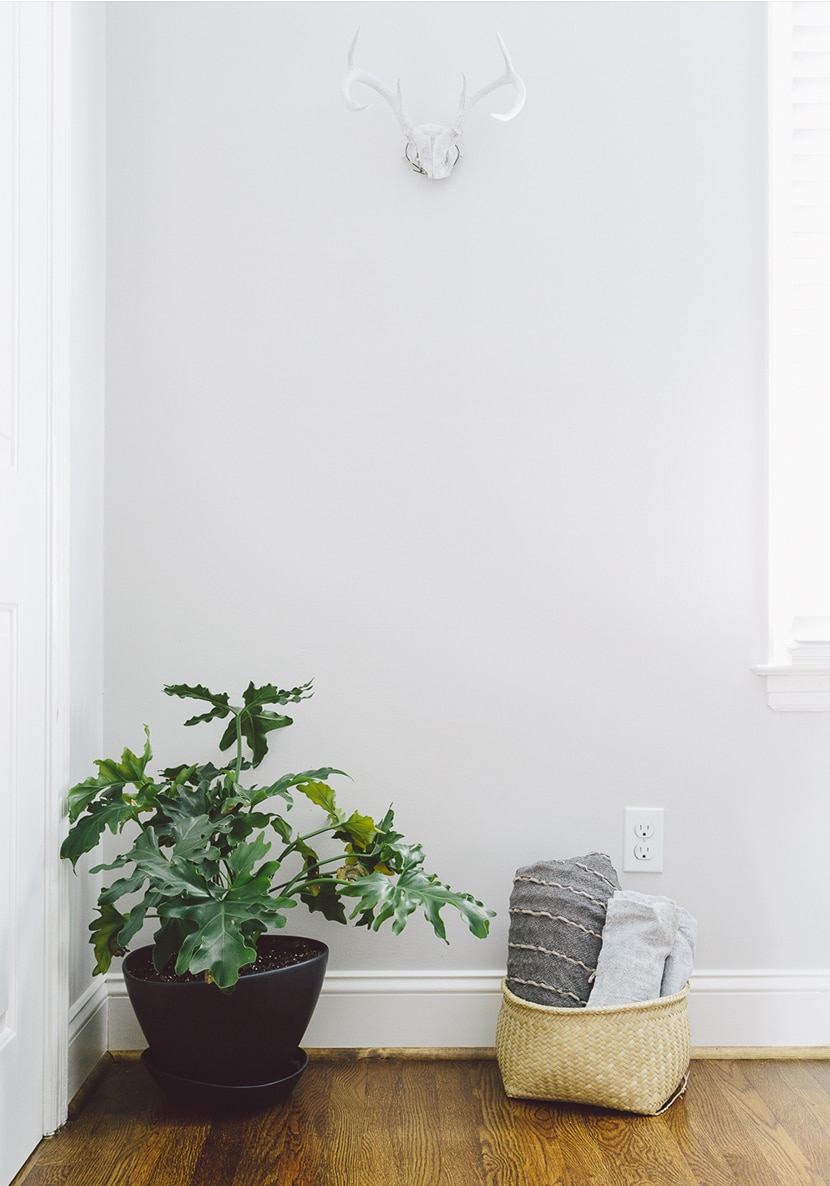 Let's go back in time and look at what the guest room looked like when we unpacked. Below is an image from our first walk-through of the house that we shared with you. All of the other images in this post are the current guest room design. We are really excited to have Mike's family to arrive this week for Christmas, and stay with us.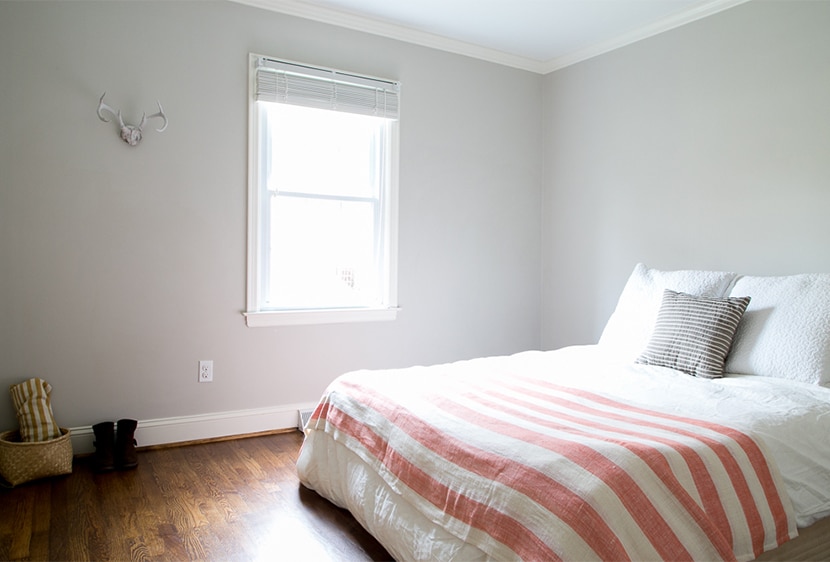 The updates and investments we have currently made are simple but purposeful. Something we have learned from our branding projects, is that in order to communicate our creative vision to each other, we need to draw inspiration together to visual see a vision. It may not define everything, but it does gives us a road map. Which is what we have been doing with each room and space in our home. So, before I dig into our updates, let me share our current inspiration for the room: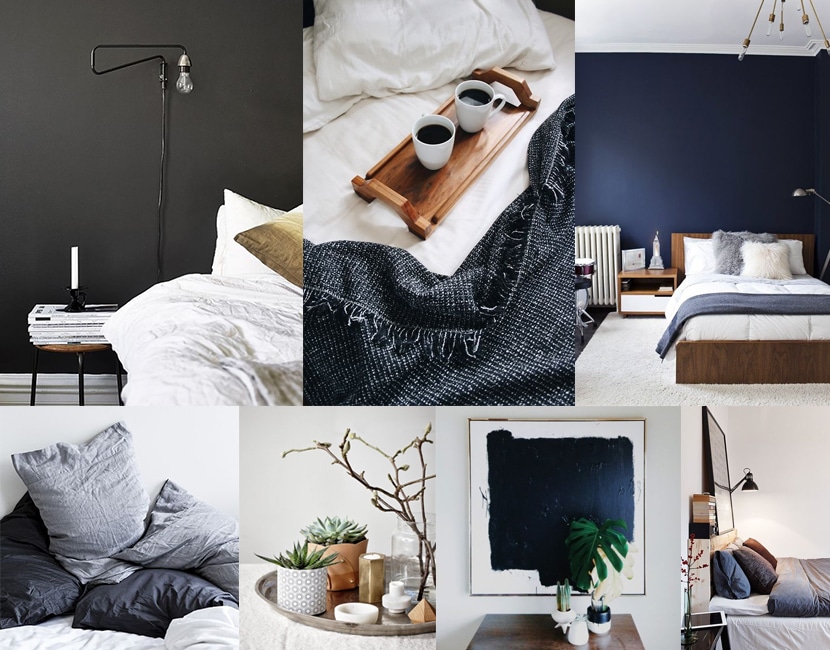 Sources: (Left to Right beginning left corner going clockwise): Black Wall  |  Coffee (had a hard time finding…if know please let me know)  |  Blue Wall  |  Linen Pillows  |  Plants  |  Art  |  Bed
You can see we were wanting to add a dark wall that the bed would center on and that we were looking to bring in a lot of natural tones with the wood and plants. We also wanted the texture of linen, fur, and other natural fibers. The biggest thing is the color palette though. I have realized I do not like red in my home. It has been a hard decision but it has made me feel anxious as we look at decorating our space so I have looked at focusing our home on calm and cool colors that do connect to a sense of comfort and relaxation. We wanted to play this up big in this room especially. Our goal was our guests come from the airport and instantly can fall into bed to recover from travel and wake up feeling at home and relaxed. I felt this could very easily come off through our palette.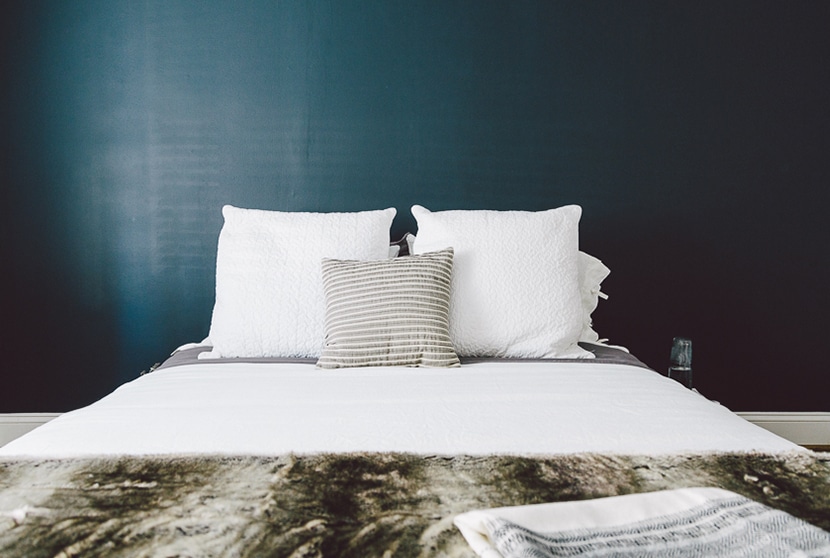 As you can see, we recently painted an accent wall. It was the first time we had painted or purchased paint together. We made some mistakes and learned some valuable lessons.
1. We, first, purchased Semi-Gloss paint. Anyone who knows anything about painting knows how hard it is to paint a wall smoothly with semi-gloss paint. Basically to get a smooth consistent look to your wall you have to be VERY purposeful with your painting. Especially with a dark color like this one.
2. We discovered sometime in the last 70 years there used to be a door or a window right smack dab in the middle of the wall, and along the way someone did a pretty bad job repairing it. The higher gloss made the patch job really easy to see. Sure we could patch it up…I know, but we kind of enjoy the character, we just didn't want it always to be as visible as the semi-gloss paint made it.
So, a few nights ago I stepped away from the computer, headed back to Ace Hardware, and took our old can to the nice old man in suspenders at the paint counter and asked for the same paint BUT in matte this time. The friendly suspender man made it up for me and I headed home to re-conquer the wall. Thank goodness, I purchased the really high quality Benjamin Moore paint because after a solid sand job (aka an amazing shoulder workout), only one coat was needed.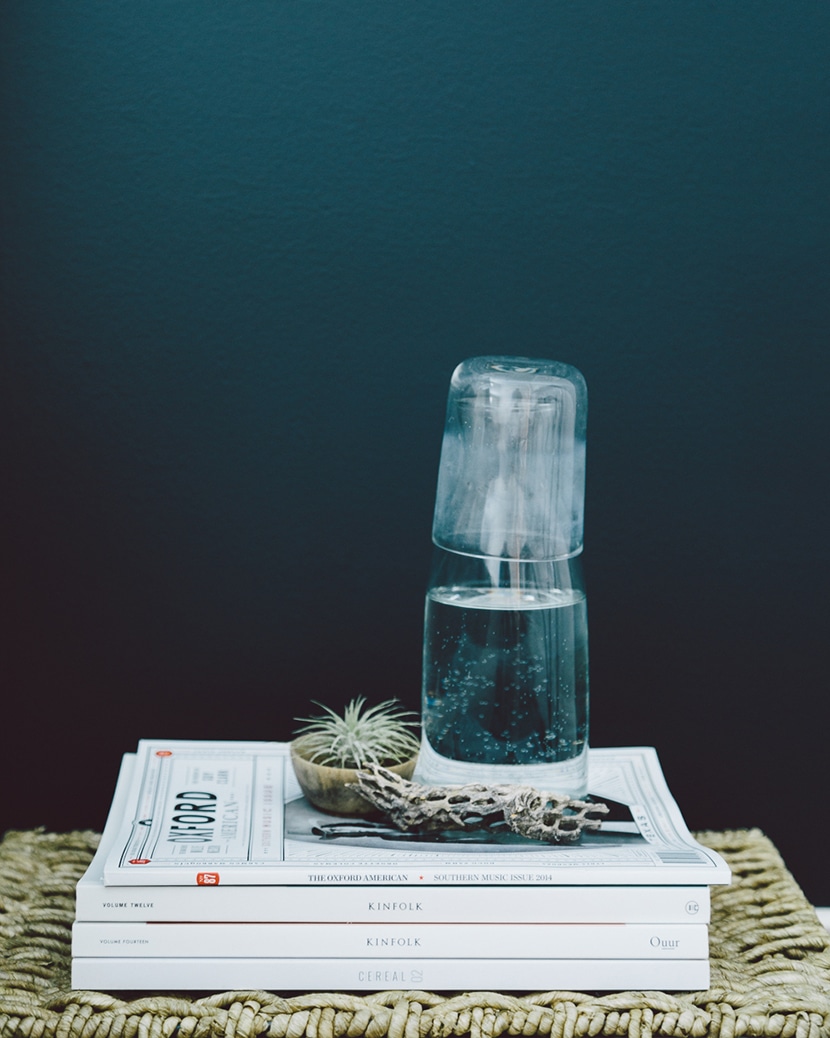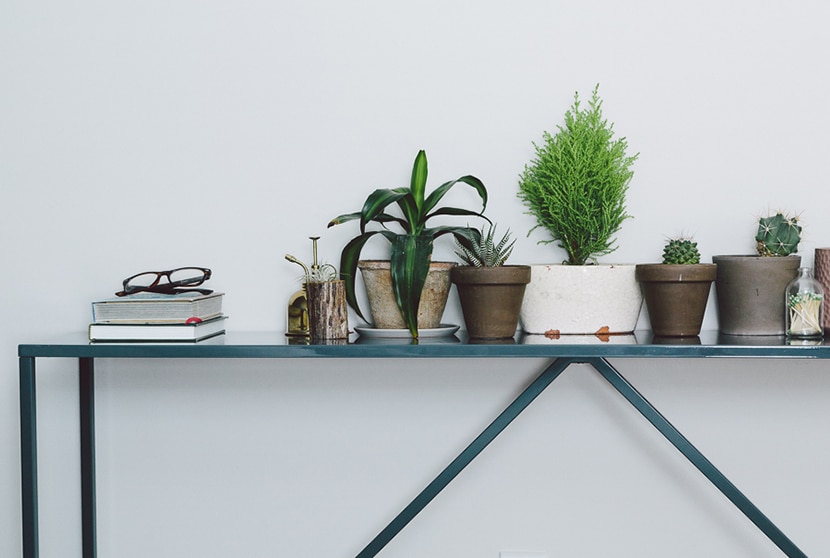 We left the rest of the room the color the previous owners had left it since we felt the colors contrasted each other well. The gray has been a really calming tone and is nice to wake up to. So for now I plan to keep it.
The next thing we did was get a mattress. A mattress was the first large item to enter our home. We did some research for a while and discovered an amazing company called Tuft & Needle. We ourselves have an organic memory foam mattress and haven't regretted that investment in our life. But it was pretty expensive and we couldn't afford to spend that much again when we had a whole home to put together. So, when we discovered Tuft & Neddle had a similar quality 10 in. memory foam mattress made in the United States for only $500 and it would be sent to our door, we were sold. The mattress came to our front door in less than 5 days and literally could not have been easier to set up. We unrolled it and within a few days had our first guest enjoy it. I honestly cannot imagine purchasing a mattress any other way now. Tuft & Needle even sent along a sweet holiday card as well just the other day. I honestly was dreading this investment, but $500 is 100% doable. For all of you living in walk up apartments and are thinking about a new bed, this is your dream come true. It is fairly light for a memory foam mattress as well so do not worry!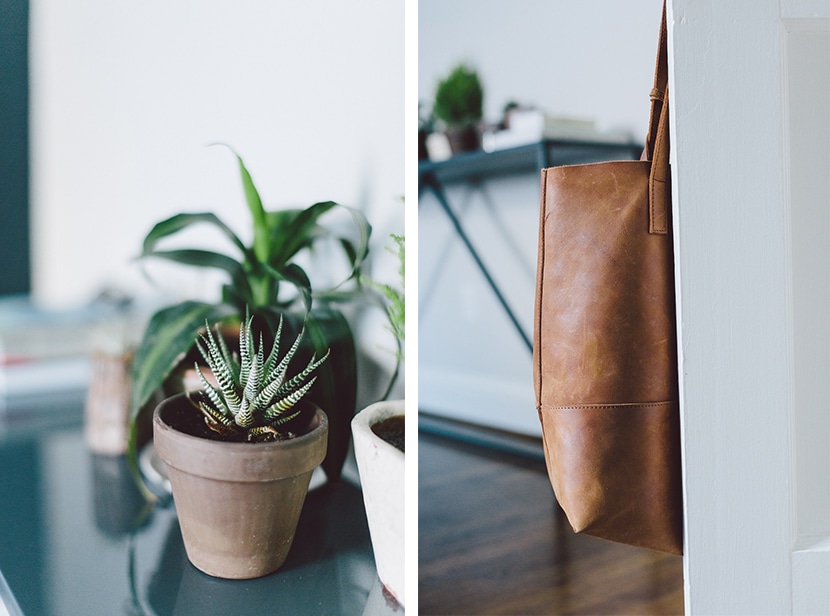 Now that we had a mattress, we decided to purchase a bed frame as well. We wanted something inexpensive but lower profile, simple, and would contrast with our wood floors really well. We loved this Simple Low Frame from West Elm and nabbed it up for around $180 while they were having a sale. We compared and contrasted with Ikea, but ultimately this was not only a better deal, but it also was higher quality. We love how everything tucks in nice and clean since this isn't a space that is used daily, but we can keep set and looking nice.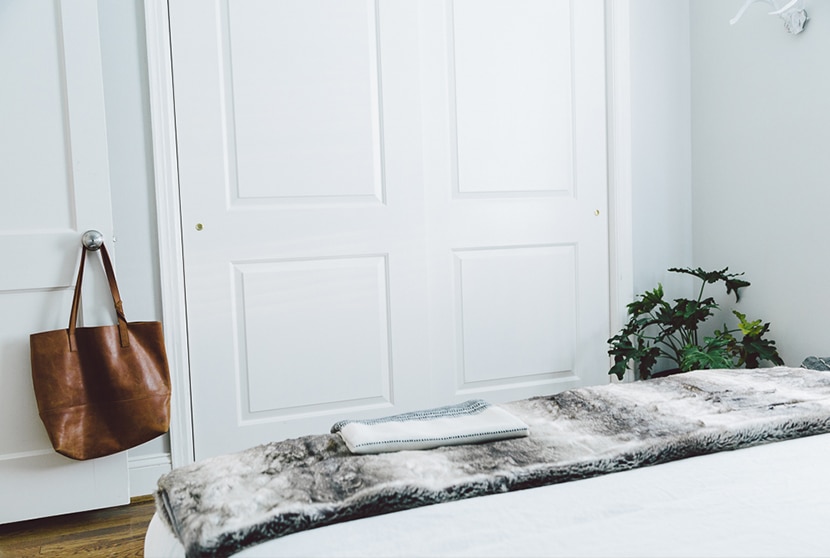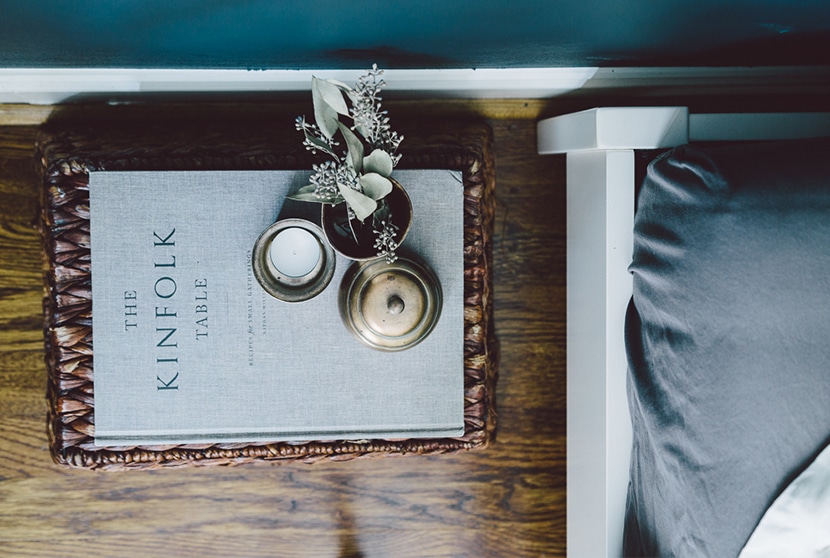 The next few thing we began to focus on was our bedding. Since the bed would be the largest piece in the room we wanted to pick the right bedding. We couldn't get my dream Restoration Hardware linen bedding, so we opted for an easy to wash linen duvet and pillow sham set from Ikea in white (link at the bottom). Paired with dark gray sheets it was a good option for now to achieve the look we are dreaming of. Over time I plan to slowly invest in higher quality bedding, but that will happen in time and as the right colors and style surface.
Coming from the snowy north, I also wanted to make sure we had enough blankets to keep our guests warm. So, I picked up a fur throw from Restoration Hardware that I (and our dogs) are in love with. I placed it with our favorite throw from The Citizenry to add contrast and another layer. We love having items like The Citizenry in our home with a story behind them. This piece is still one of our favorites in our home. It is the perfect weight to curl up in anytime of year.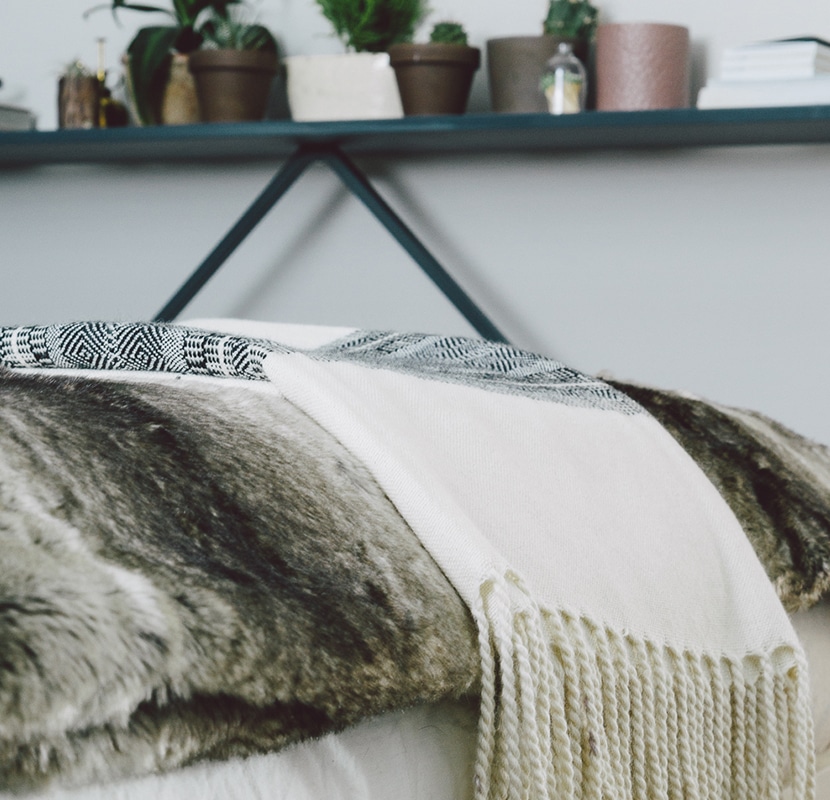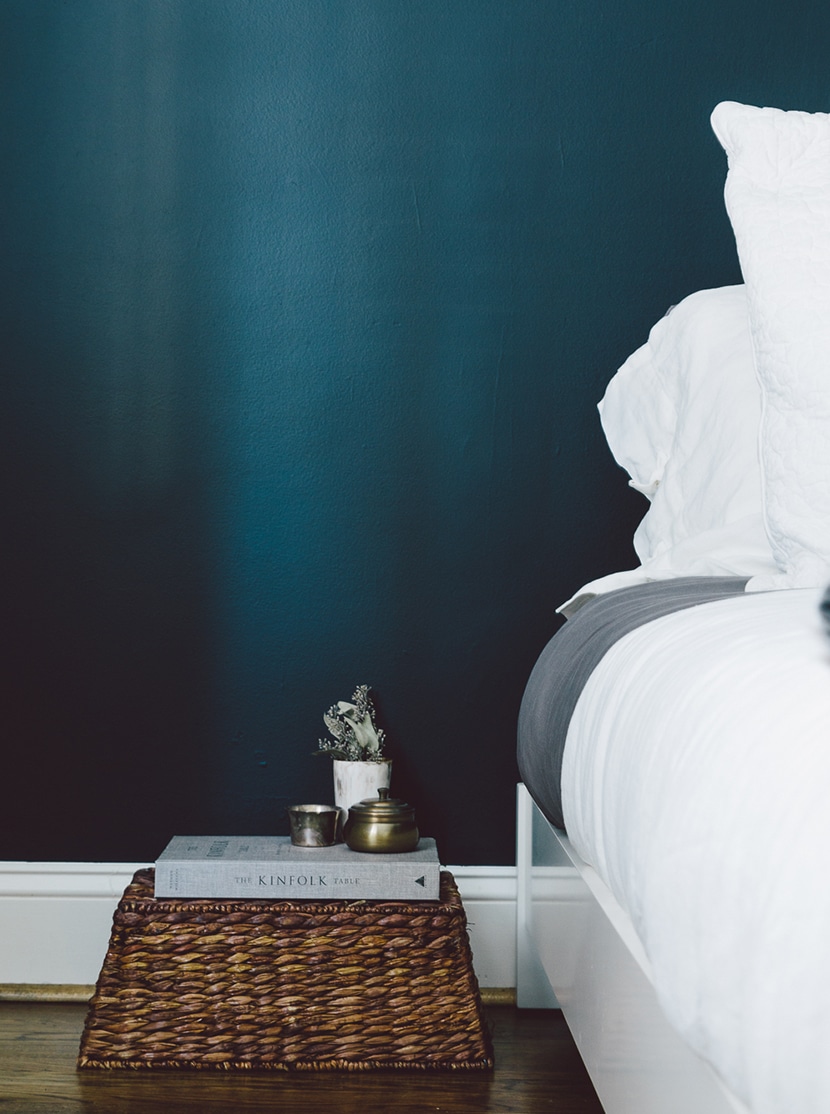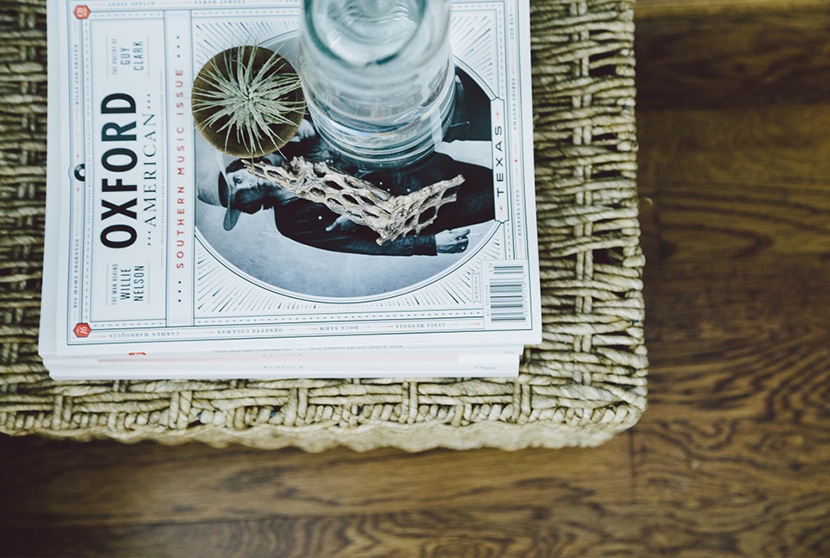 We are not done with this space yet, but we are starting to progress in the right direction. The next thing we want to tackle is side tables and lamps. We know that the overhead light will soon be a fan similar to this one because this room tends to get warmer than the others during the winter months (the beauty of an older home). So, our idea has been to do wall mounted and plug in lights here instead of table lamps. Also, since the space is small I want to leave the surface of the tables as open as possible for guests. I have gathered a few lights we are eyeing right now so you can see what we are thinking. We plan to make decisions after Christmas about these. I would love to hear your thoughts though!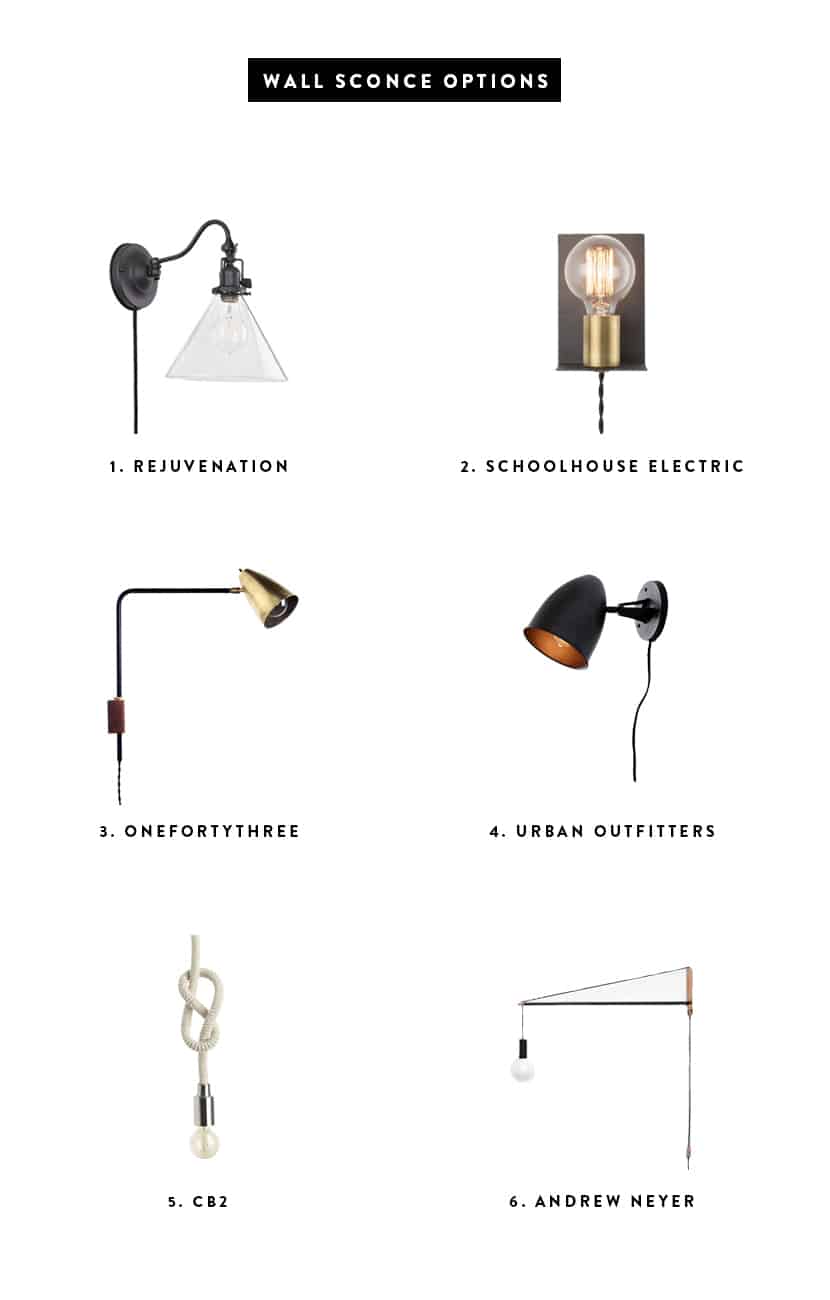 Lighting options: 1. Rejuvenation  2. Schoolhouse Electric  3. OneFortyThree  4. Urban Outfitters  5. CB2  6. Andrew Neyer
As for a side table, I want something lower since the bed is lower and I am also thinking about how the pieces will contrast with the floor. My biggest concern is the weight of a piece in the space as well. Here are the side tables we are thinking currently. What do you think we should do?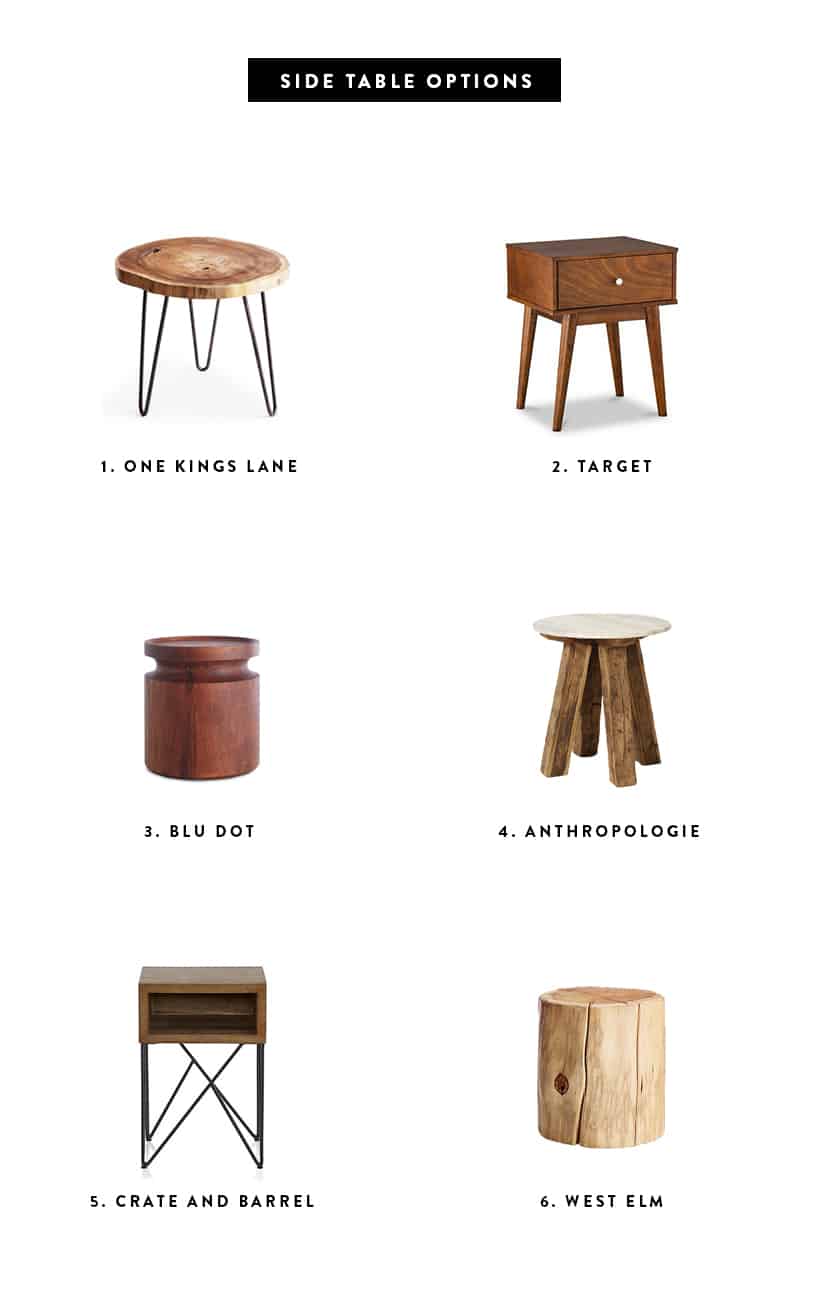 Side Table Options:  1. One Kings Lane  2. Target  3. Blu Dot  4. Anthropologie  5. Crate and Barrel  6. West Elm
This process has been such fun thus far, but it has been a little overwhelming. I am remembering to take it one step at a time and to remember how thankful I am for having this place that fits us so perfectly in every way. It truly is more than we could have asked for, so that is the important thing to keep in mind as we slowly make it home for us.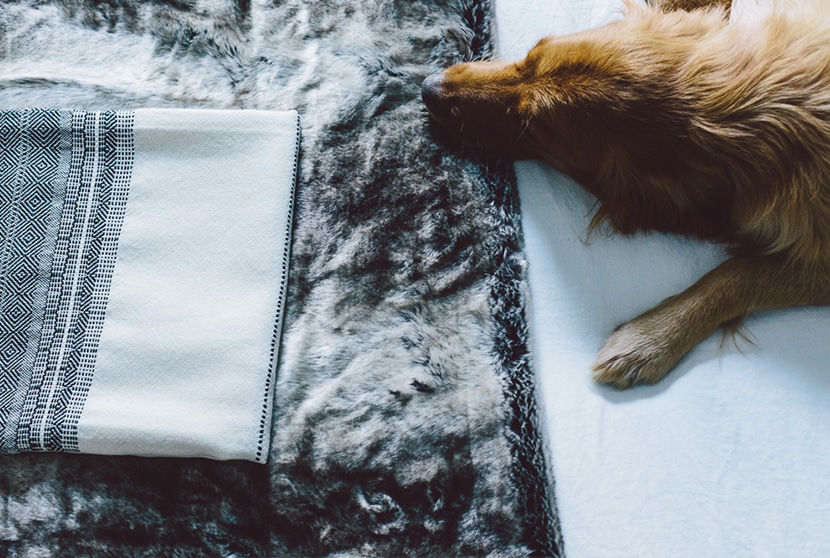 Hope you guys are closing up shop either tomorrow or early next week to make time for some R&R. We are working to tie it all up today so we can disappear to the mountains for the weekend before the holidays.
For more information on the products in this post see below:
Wall paint: Benjamin Moore Paint, but color was Valspar – Chimney Smoke 
Bed Frame: West Elm
Bedding: Ikea 
Fur Throw: Restoration Hardware
Console: Blu Dot
Decorative Pillow: Target
Tribal Throw: The Citizenry
Memory Foam Mattress: Tuft & Needle
Basket: Spartan Shop
Plant Pot: Ikea