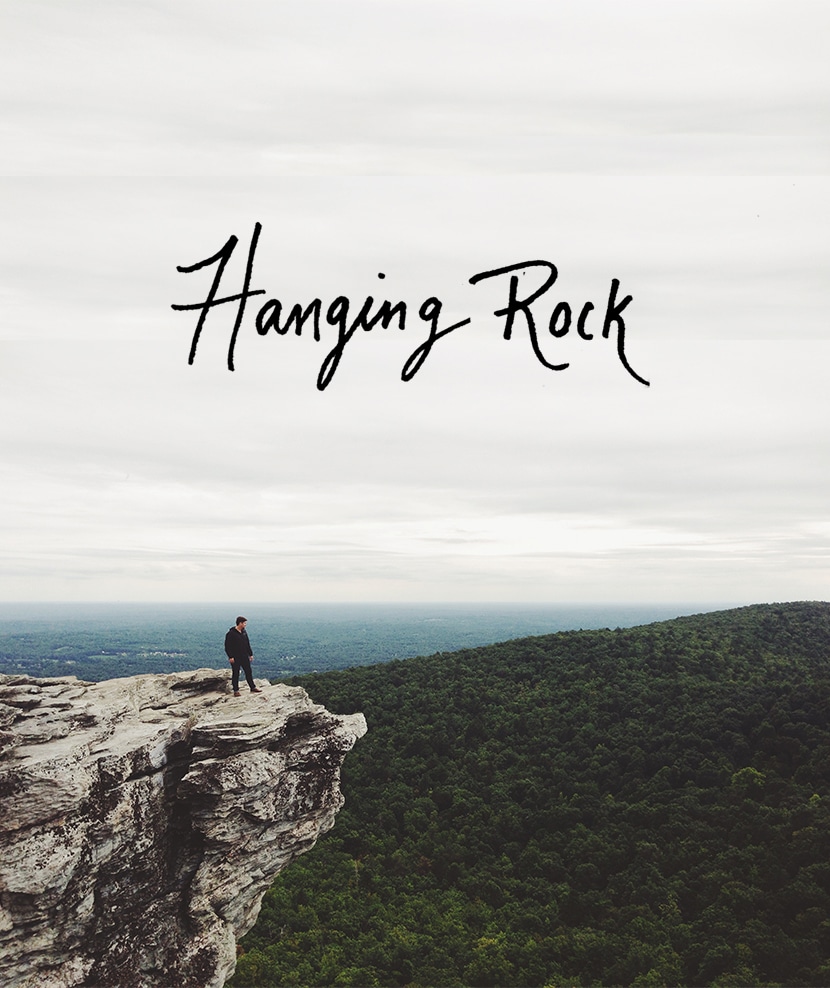 If you can't tell by now, Mike and I really enjoy a good road trip. Over the last few years we have taken our able and willing Subaru Forester all over from northern Michigan, Raleigh, and New Orleans to Houston, Austin, and Dallas. In all the miles we have put on the road we have learned a lot of things about how to make the most of these times. It's not only about arriving to the destination, but about creating fun and inspirational moments that you will remember forever. The beauty of America is the wide expanse and how diverse various regions are from vegetation to geology to culture. Go 250 miles in any direction, and I promise you will find a piece of our country that you have never seen before. It is a really exciting thing.
I have always felt that getting in a car offers an opportunity to see things you never would otherwise. When I was growing up, my parents didn't always have the money to fly us for family trips (my first flight was when I was 13) so instead we would do 2-3 day road trips to visit family in Cape Cod or Florida. It was always fun and exciting.
When we did Mille Mitten we realized that you don't always have to take the highway. Sometimes it's more meaningful to take your time getting to your destination. This time we decided to make some fun pit stops along the way by using the app Roadtrippers. If you have not seen it, we highly suggest downloading it and using it on your next trip. It has made our goal of seeing and finding something new extremely possible.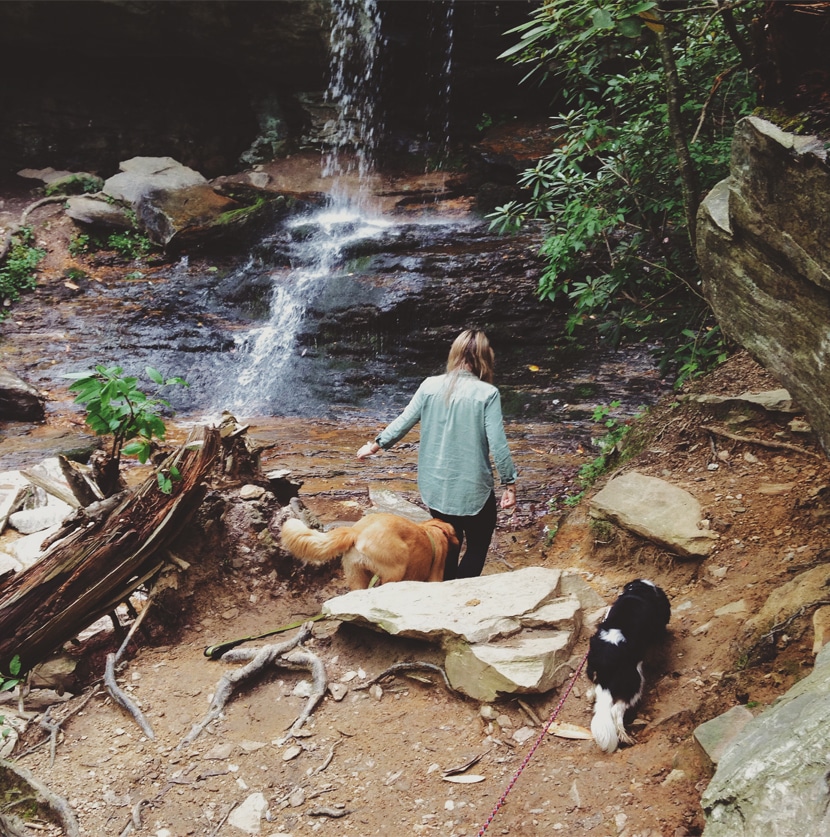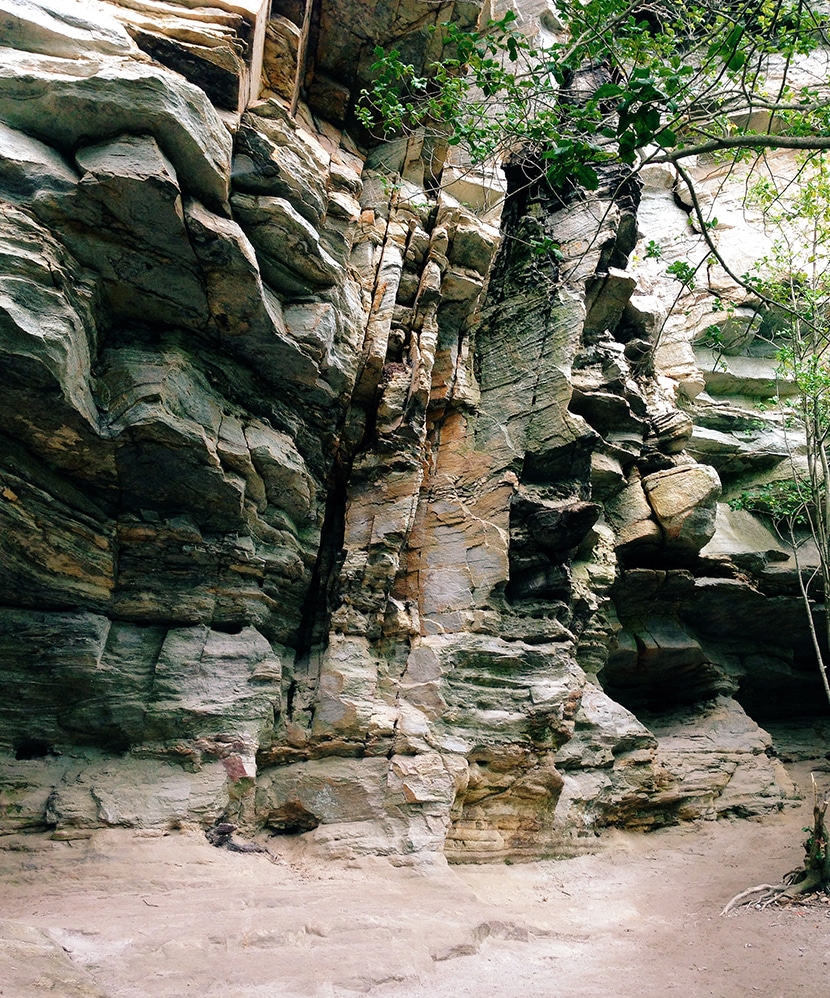 This time we decided we wanted to see some of North Carolina. After we decided to make our move to Raleigh permanent, we knew we would need to make it a priority to find new places for adventures. We know North Carolina offers it's own unique beauty. It was sad to let go of Lake Michigan, but we knew we could find new soul filling places in this state. Thus, I have been making a list of places to discover and explore. First on that list was Hanging Rock State Park.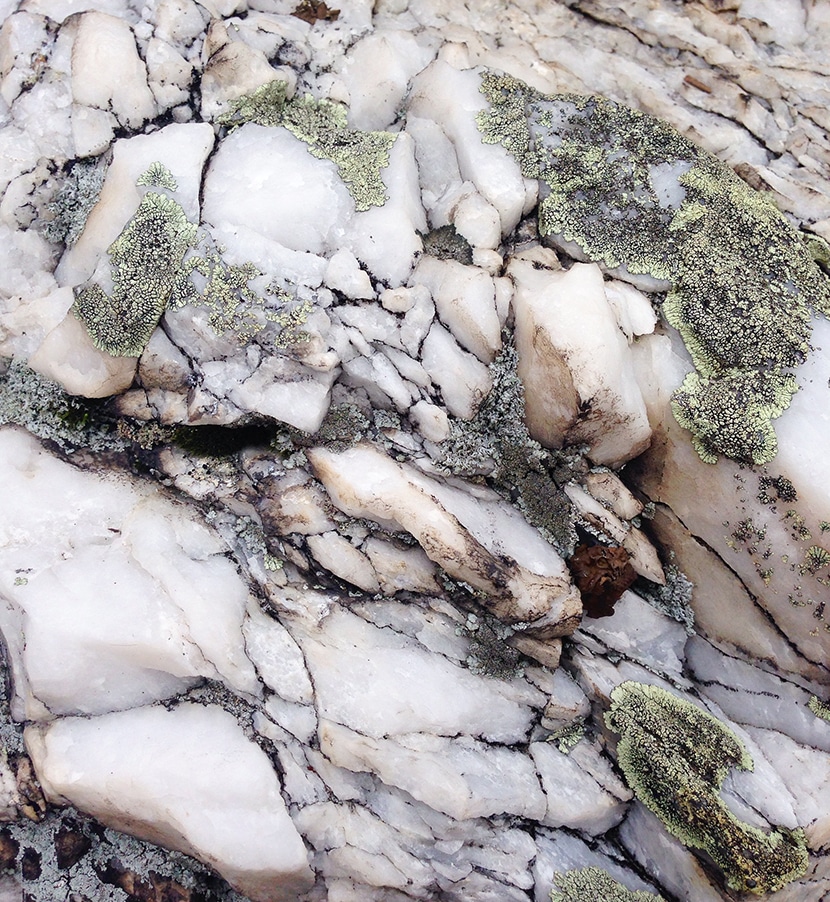 Neither Mike or I have lived near the mountains, so first up on our list was to explore the Blue Ridge. I wanted to find an epic view and Hanging Rock offered that. On our trip down we drove from Grand Rapids, Michigan to Beckley, West Virginia (just north of the Virginia border) and stayed the night. We woke up and drove 2 hours south through the Appalachians and landed at Hanging Rock before coming into Raleigh.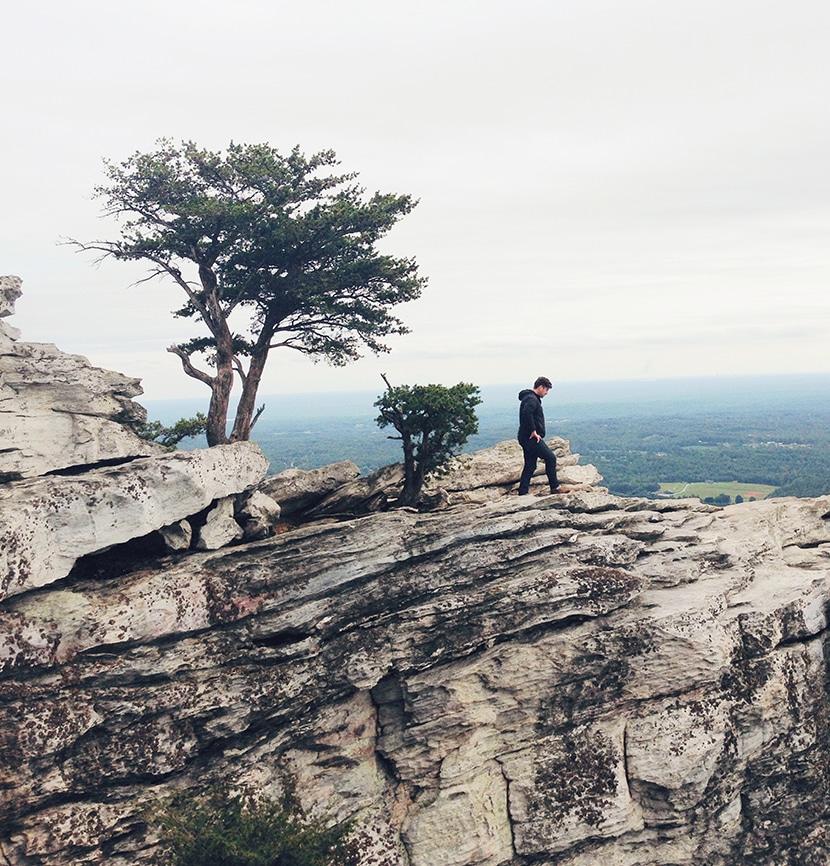 The day was hazy, but not warm. It felt as if it was the first cool day in the mountains in quite a while. Everything was lush from a lot of rain and humidity, but the air had that first wave of fall on it. It was perfect. The mist rose above the edge of the mountains. By the time we reached Hanging Rock the mist was subsiding. We headed down to the waterfalls with the dogs and let them explore and have a good romp in the water to cool off after being stuffed in a car. They loved it and so did we.
While walking amongst the falls I felt really lucky to call this state our new home. I felt like I had truly come home. Have you ever felt that feeling? It is so magical and warming.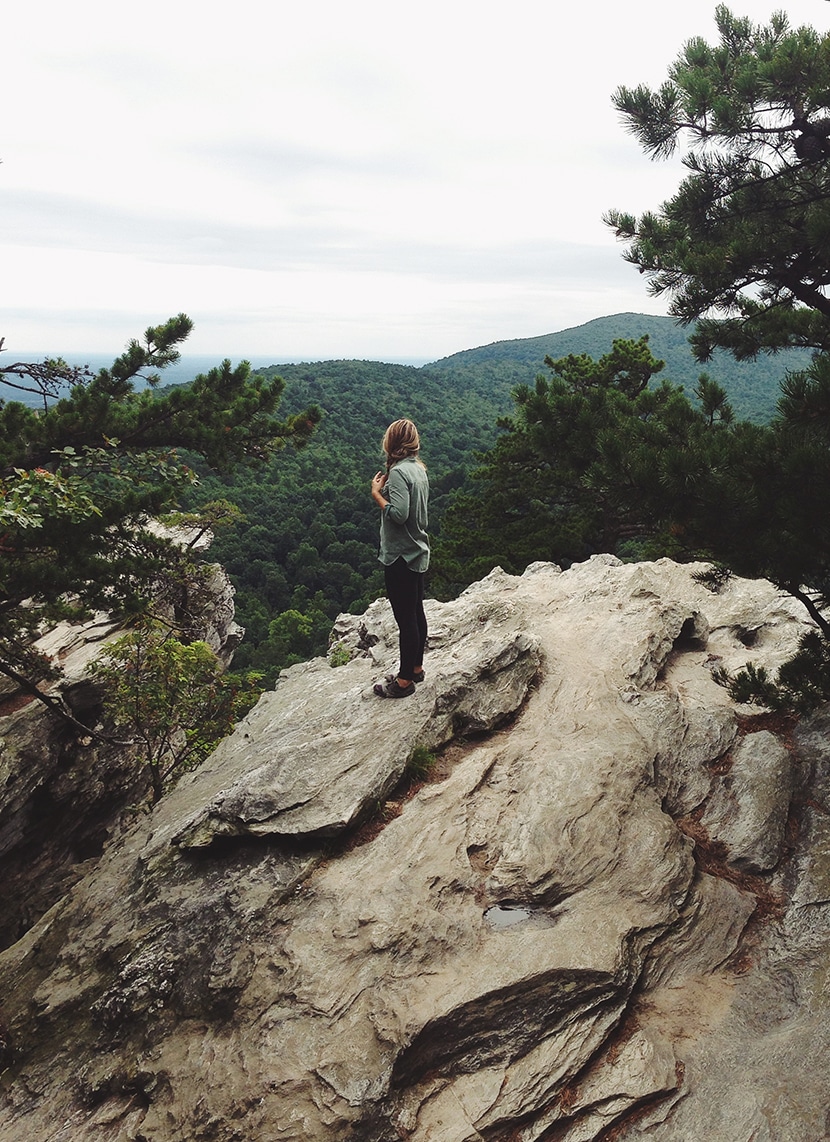 After the falls we put the dogs back in the car so we could hike to the epic hanging rock view. We were worried about letting them explore too much because of the cliffs. It is an environment they are not used to because it is different from northern Michigan.
Mike and I began the 1.3 mile hike up the mountain, which was absolutely one of the best hikes I have done in a while. It was rugged and really fun to leap between rocks and walk along the cliffs.
The rock formations along the wall were gorgeous. As someone who is incredibly in love with the Earth and how it was formed, I was loving the textures and colors coming from these formations. I just kept stopping to just take it all in (and catch my breath). Poor Mike thought I was crazy.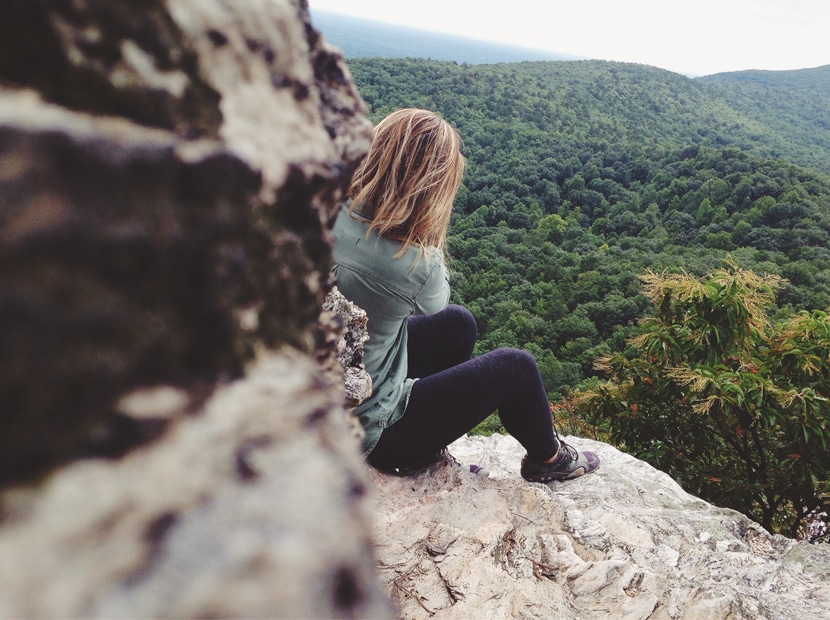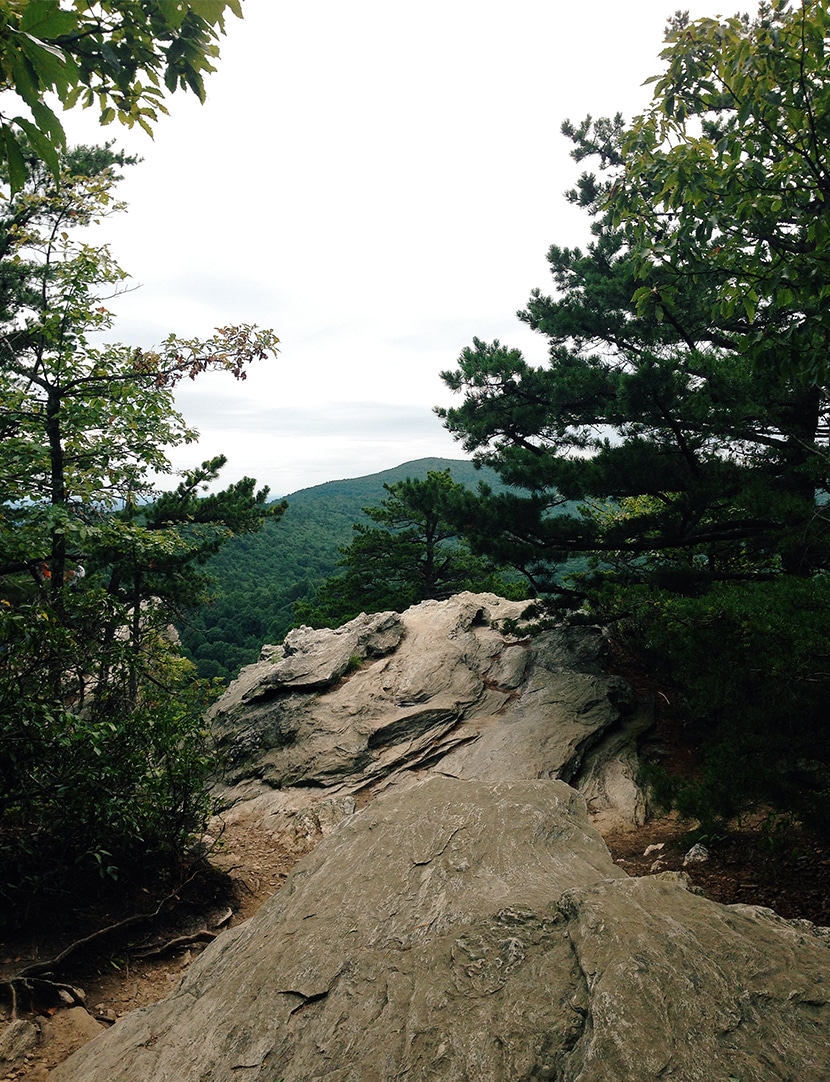 When we finally reached the top I felt overwhelmed by the beauty of North Carolina. The view was out of this world and may only be topped by our time in Cape Town when we hiked Lion's Head. The colors were something only North Carolina can offer with the blue haze over the mountains, the lush green below, and the multi layered quartz under our feet. It was one of the most inspiring things I have seen this year.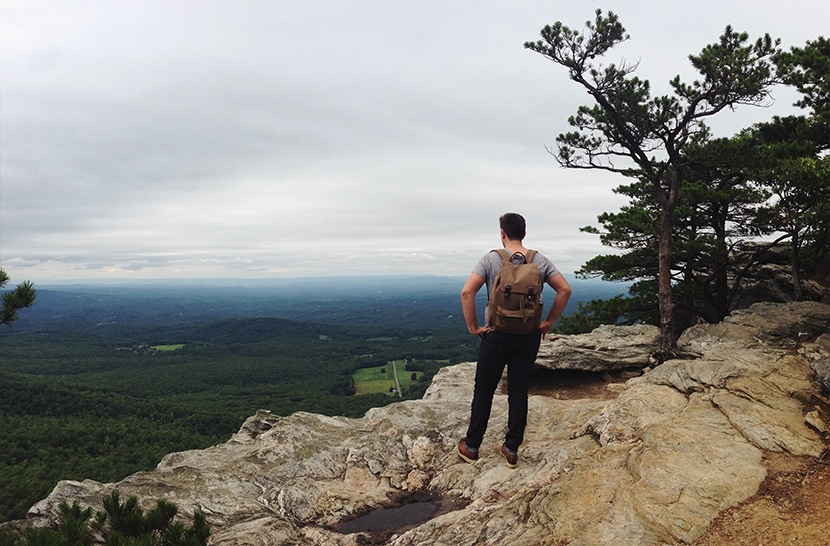 We spent a solid hour just sitting and watching the view and letting it soak in that this is our new home. We get to enjoy this now, and we felt so happy about this choice we had made.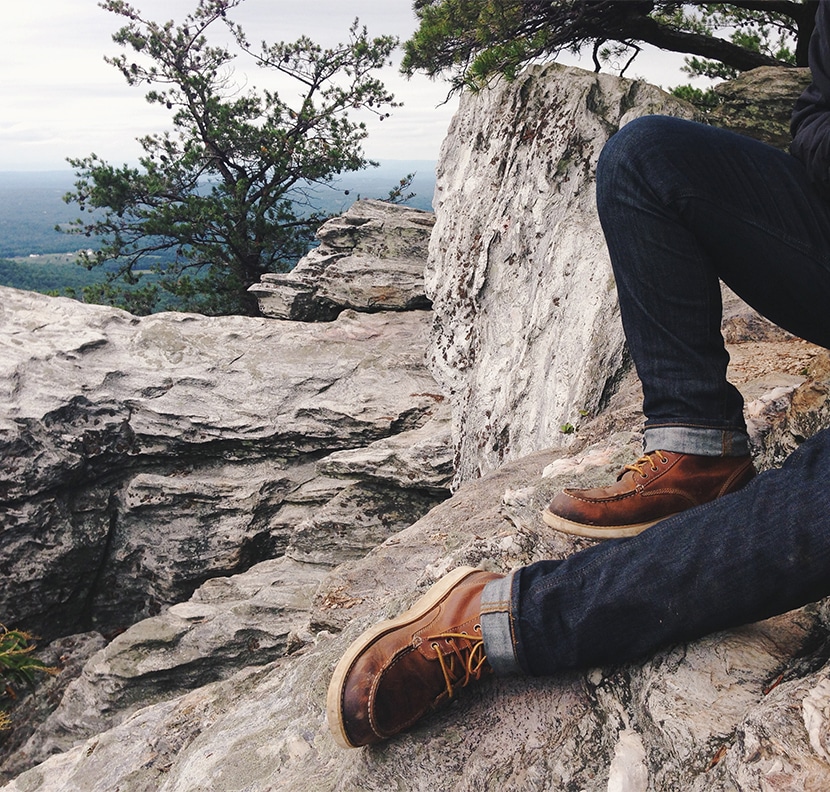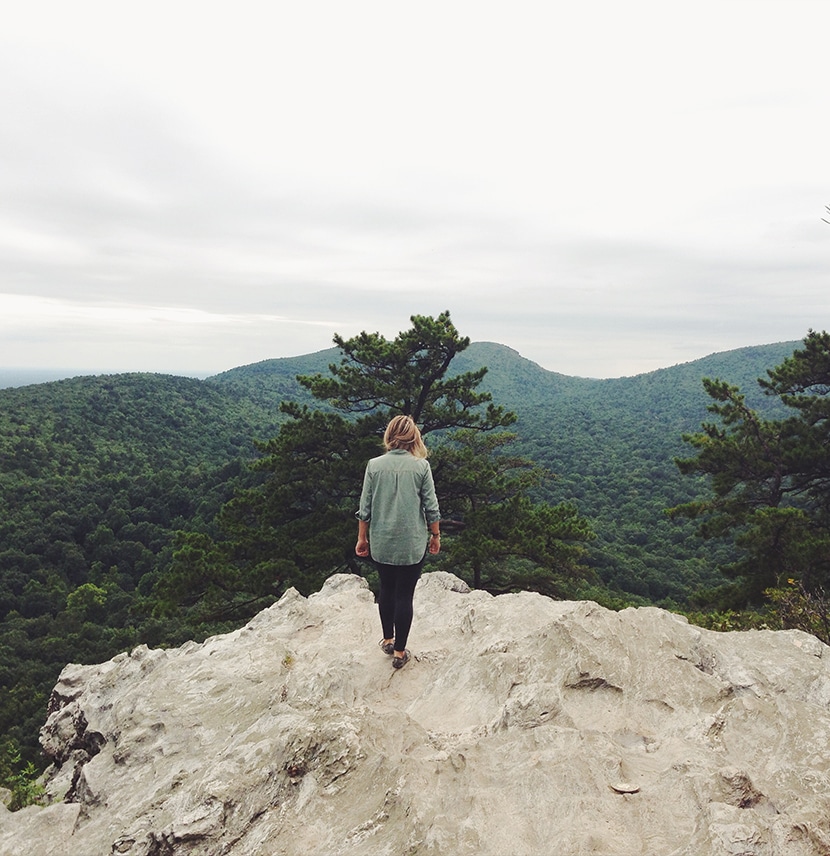 I realized while sitting and watching the light mist and fog roll through the valleys that life truly is a grand adventure. We may choose a path ourselves, but we never know where it will lead and what beauty will really lie on the otherside. No matter the sweat and struggle along the way the reward of that is sweet and beautiful when we follow our hearts.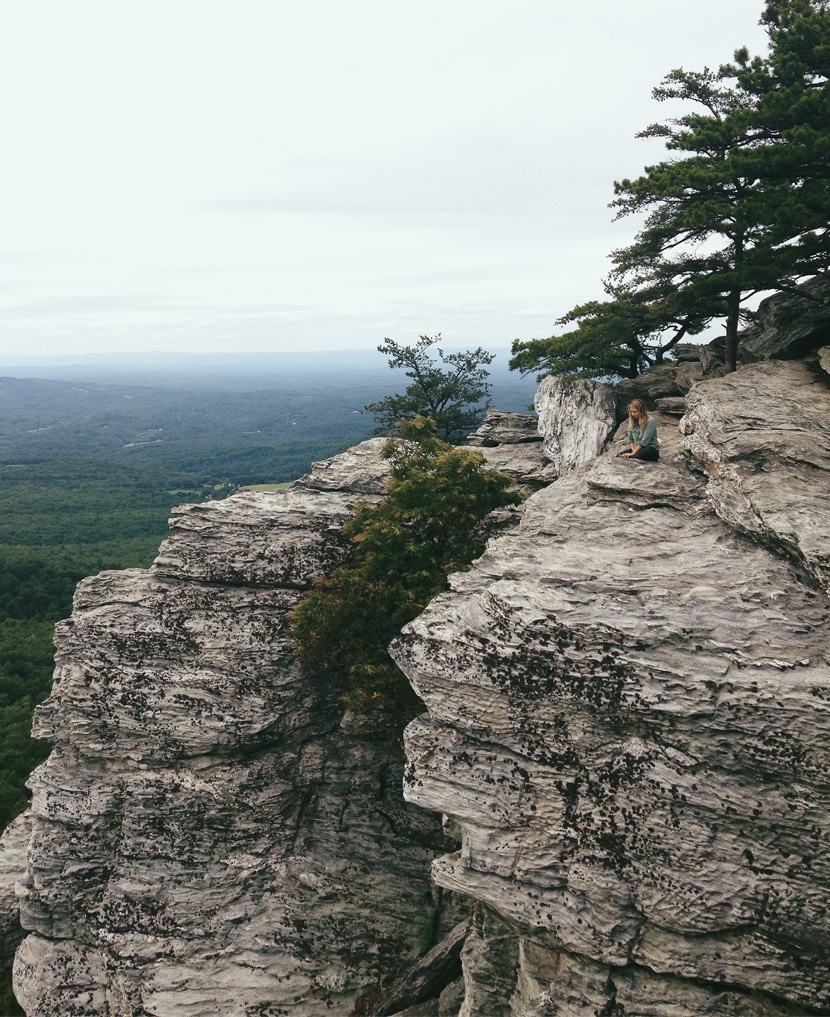 Getting to see that view and experience such a gorgeous place only 2 hours north of Raleigh made me realize how intentional we must be about making life what we want. Each day we have choices about how stressed the day will make us and how we will live out where we find ourselves in life. It made Mike and I really begin to talk about our perspective on this new chapter in life. We set goals of spending more weekends getting out to new, beautiful places and focusing on enjoying the morning without urgency. It felt good to roll out of the mountains and into Raleigh with a clear head ready for this next stage of our journey.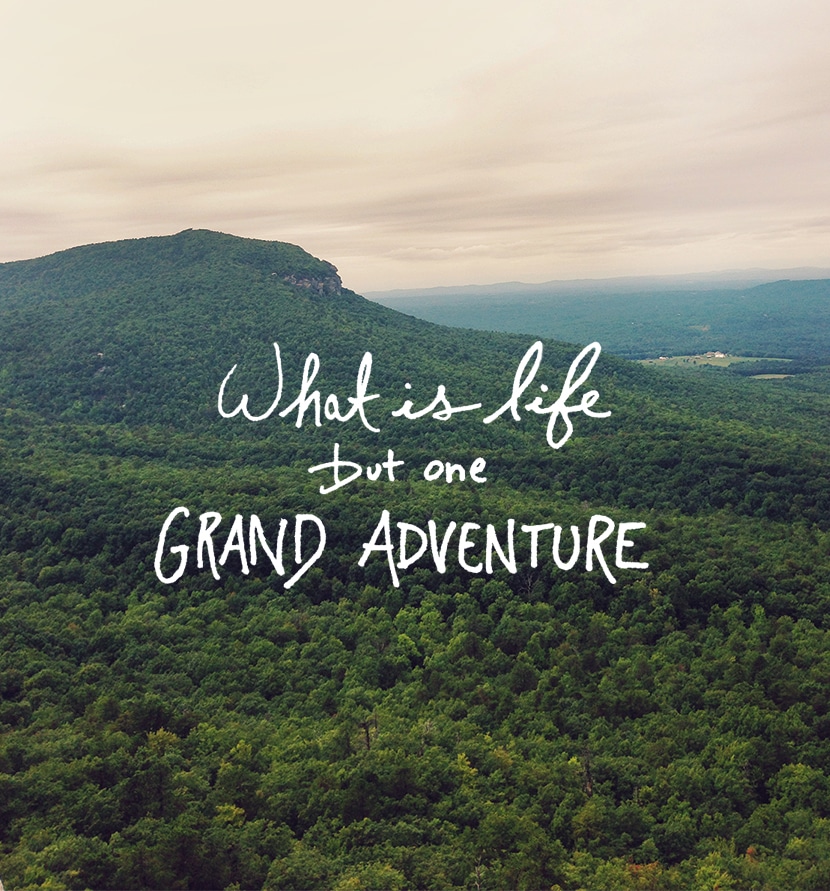 I hope you an amazing Tuesday and are finding time for yourself these days heading into a new season. There is always opportunity to reset and change direction. We just have to make it happen, right?!