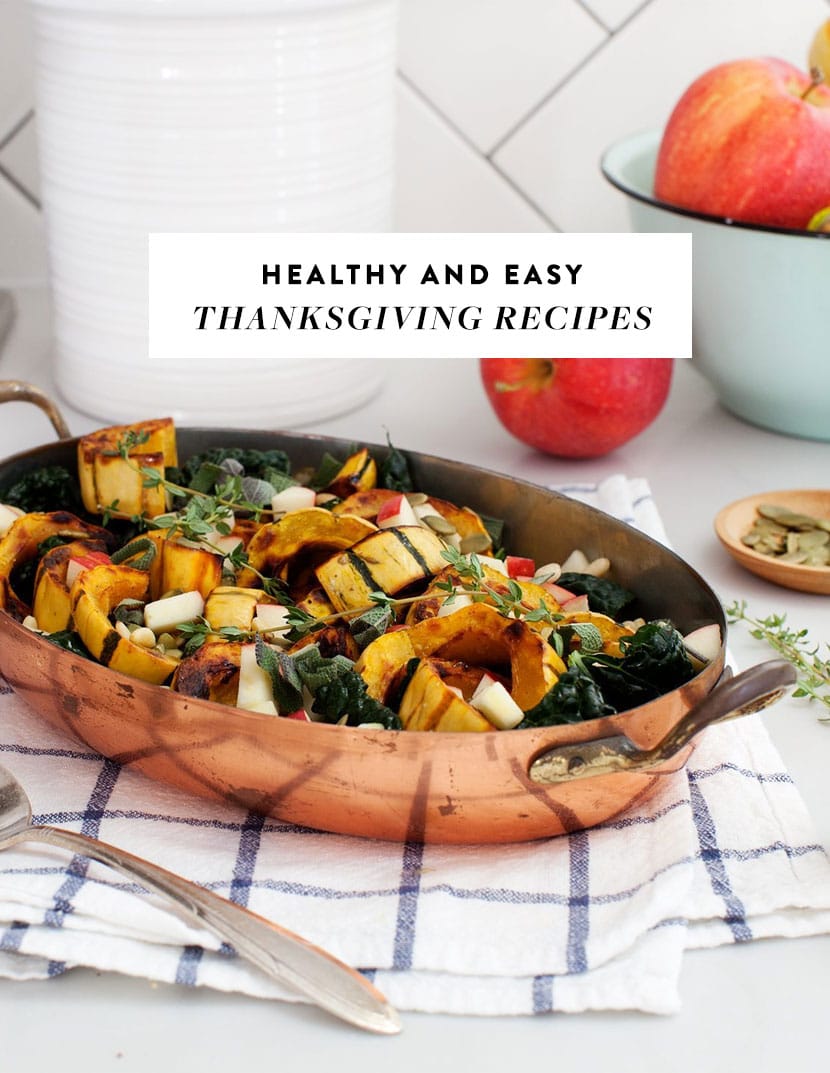 Image via: Love and Lemons (one of our favorite food blogs)
Guys! Next week is Thanksgiving. In fact a week from today! Where did this month go? I thought I had another month till I looked at my calendar and realized I am behind in every direction with Thanksgiving this year. I am excited though because we are going off the grid for three days with my family at the family cabin in the middle of nowhere Michigan where there is no cell service. This month has been insane with work for Mike and I on top of our house finishing. I am so thankful that this month has been about gratitude because it has forced me to maintain my practice, which has been powerful during this time and this year. I hope you guys are feeling similarly.
Since Thanksgiving is right around the corner, I wanted to share a list of some wonderful healthy and easy recipes for your menu planning. I love wandering the internet for recipes and though I love the traditional foods, I like to try to find ways to be conscious of how I will feel after consuming them. This means we buy a local turkey from a local farm. We try to use the pumpkins from our local farms and other local veggies for our meals. We like to keep our recipes simple as well since I find great produce and meat need very little help to be extra yummy.
That said, I pulled together some favorites I have either made or am eyeing for this year! Below you will find the full list.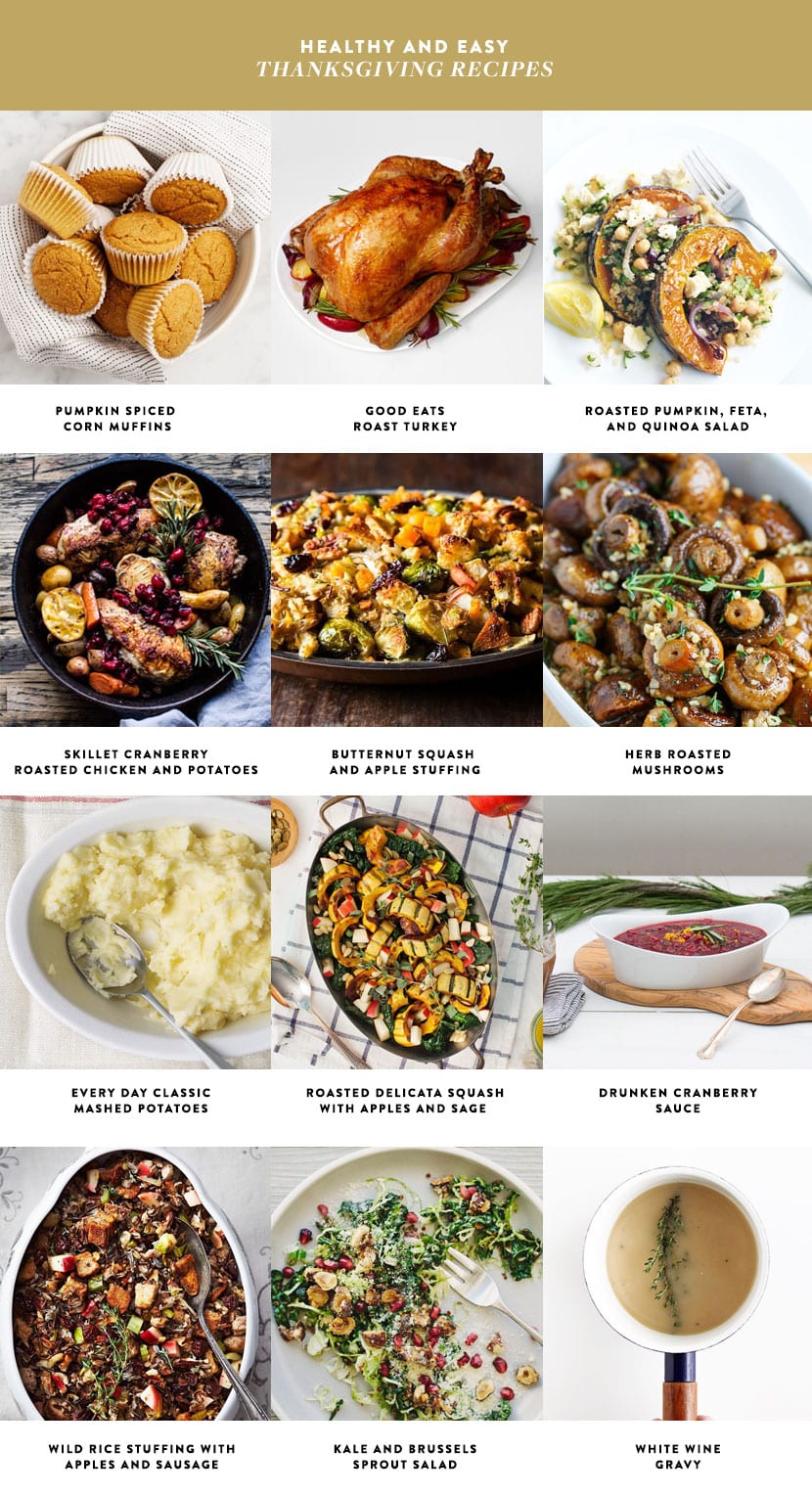 Pumpkin Spiced Corn Muffins from Love and Lemons  |  Good Eats Roast Turkey from Food Network  |  Roasted Pumpkin, Feta, and Quinoa Salad from Donna Hay  |  Skillet Cranberry Roasted Chicken from Half Baked Harvest  |  Butternut Squash and Apple Stuffing from Food 52  |  Herb Roasted Mushrooms from Rasa Malaysia  |  Every Day Classic Mashed Potatoes from Martha Stewart  |  Roasted Delicata Squash with apples and sage from Love and Lemons  |  Drunken Cranberry Sauce from The Fresh Exchange  |  Wild Rice Stuffing with Apples and Sausage from Eating Well  |  Kale and Brussels Sprout Salad from Sprouted Kitchen  |  White Wine Gravy from The Faux Martha
So tell me, what are some of your favorite recipes for Thanksgiving or even just seasonal recipes?