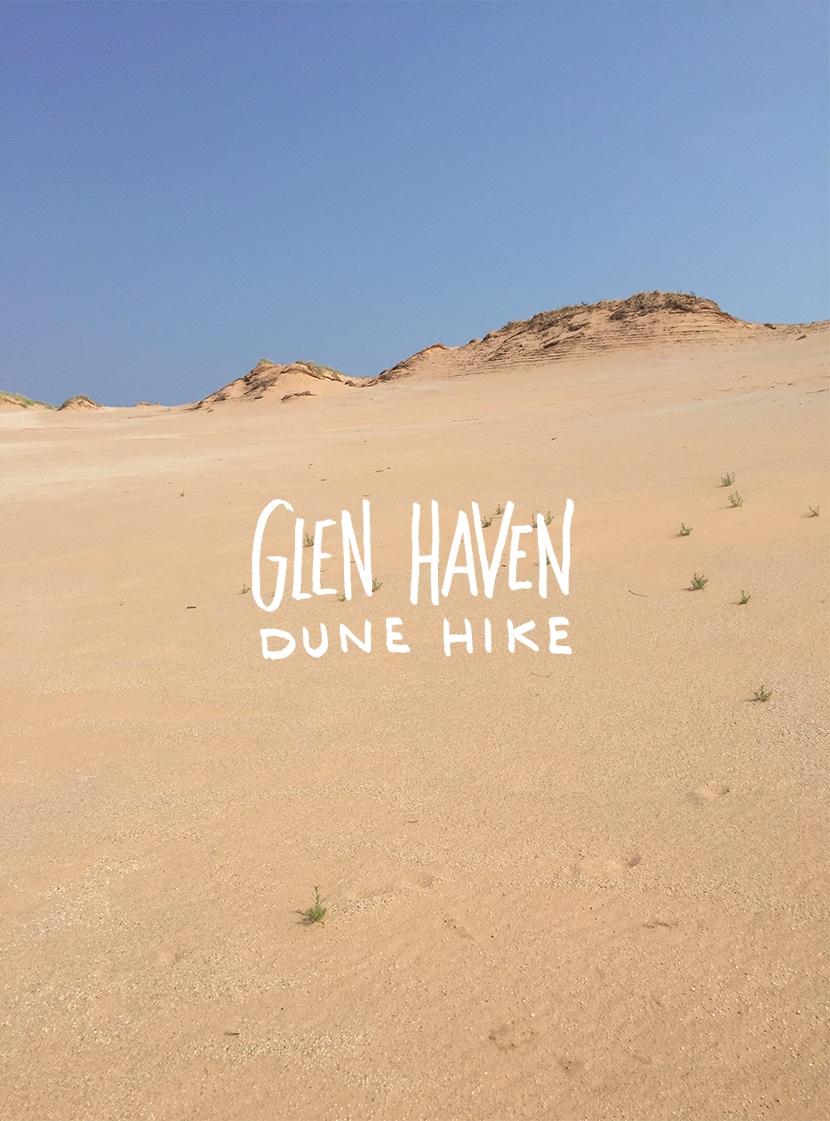 When we went north, there were a few things on my list of must do's. Some I had to put off till next year because they didn't align with life as a pregnant woman, but one I couldn't wait for was hiking the Glen Haven Dunes. When we lived in Traverse City, I fell in love with this place. Many people go to Pyramid Point or the Dune Climb, which are beautiful and breathtaking as well, but this place just has always been special to me. The day before we left Michigan to head south to Texas, we had a dinner planned with friends. We decided to head up early and make a point to hit the dunes early in the day for a good workout and to fulfill my goal of hiking there at least once.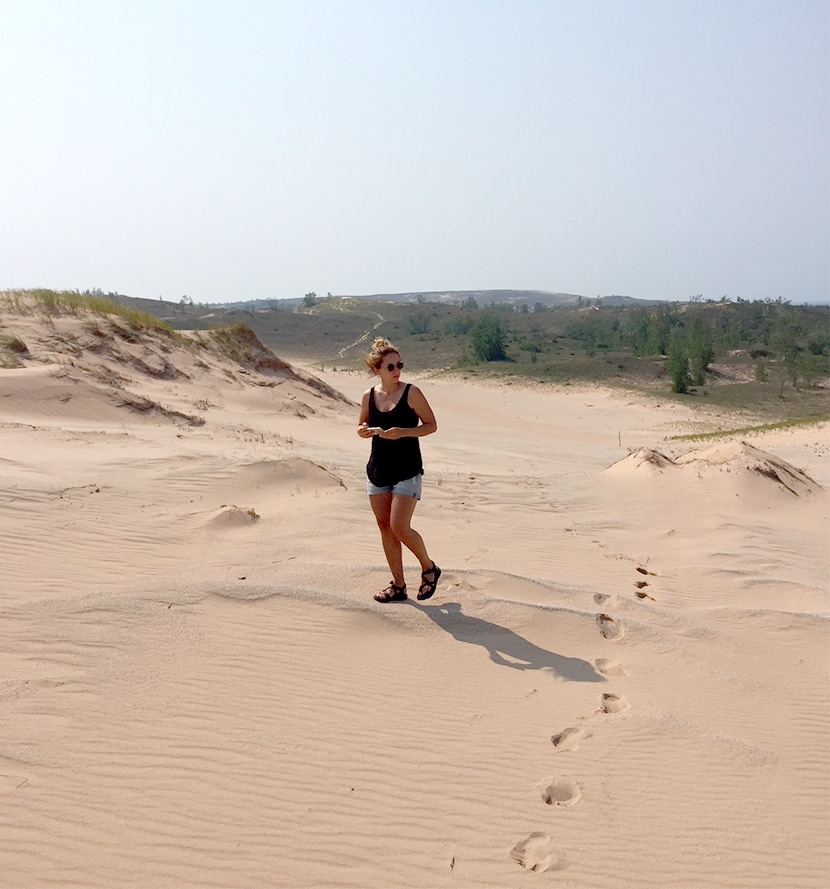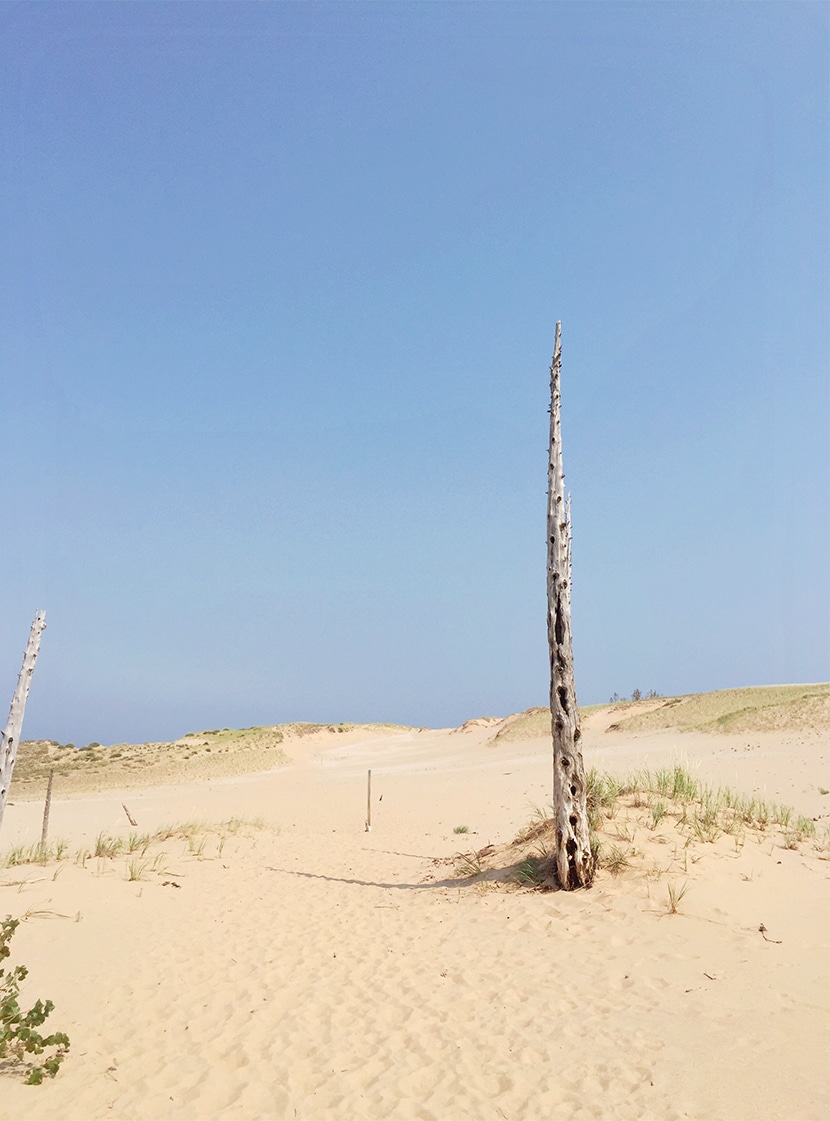 Though, I am from an area just north of Traverse City, it took me a couple years to figure out that the dunes along the coast existed. The day I hiked these dunes for the first time I was really in awe. Now, years later, they still surprise me at how beautiful they are. There are very few places on earth like this and it still takes my breath away every time.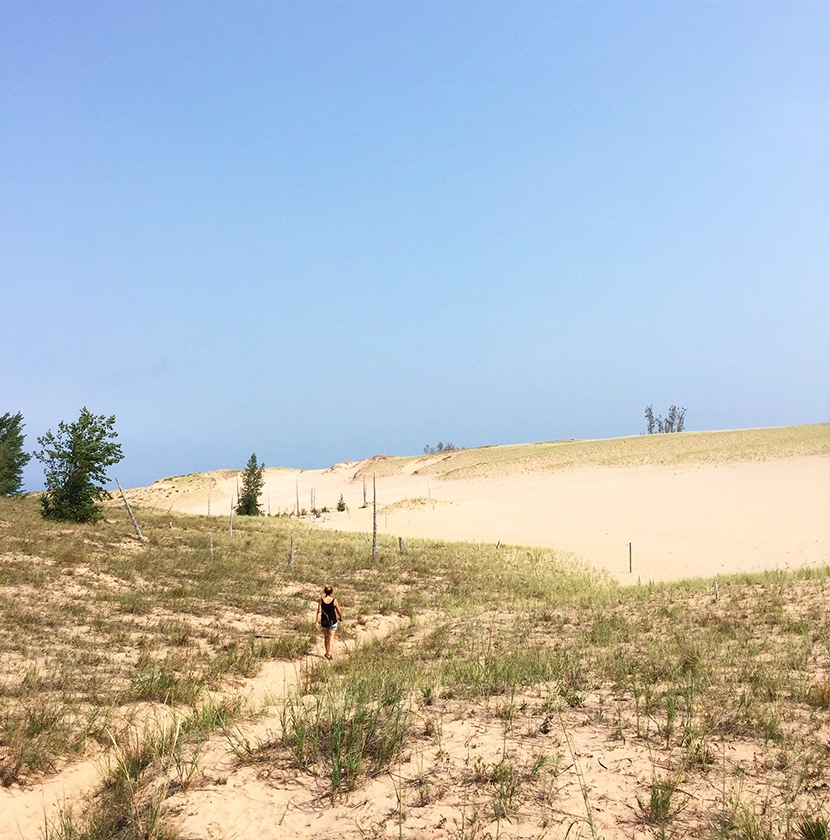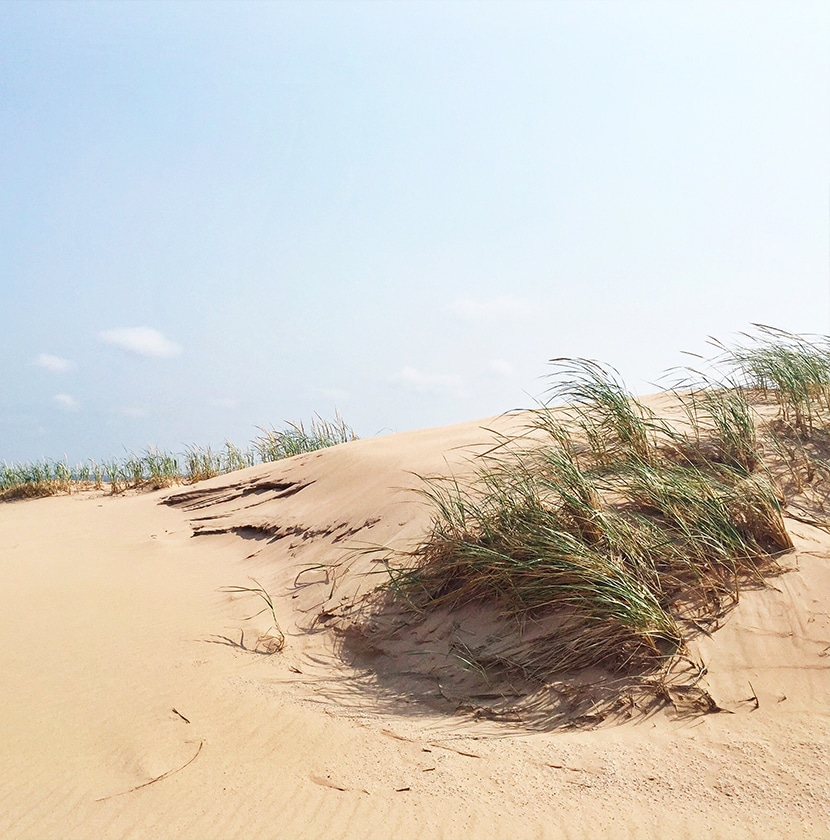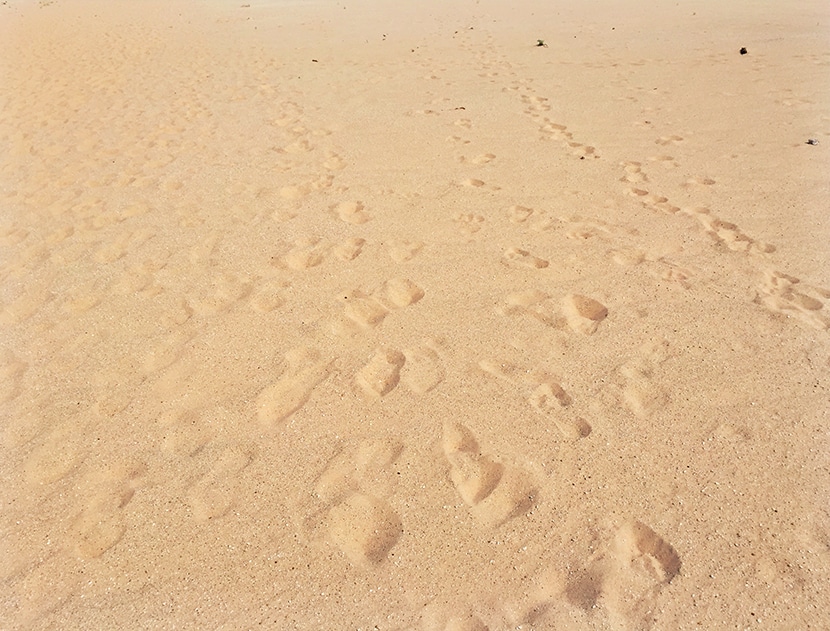 Every year, they change and they shift. With the sand always being shifted by the winds and the seasons, things are never the same from year to year. Overtime, I have watched the shoreline go from rocky to sandy and now back to rocky. The dunes have grown and rippled in new ways, as well.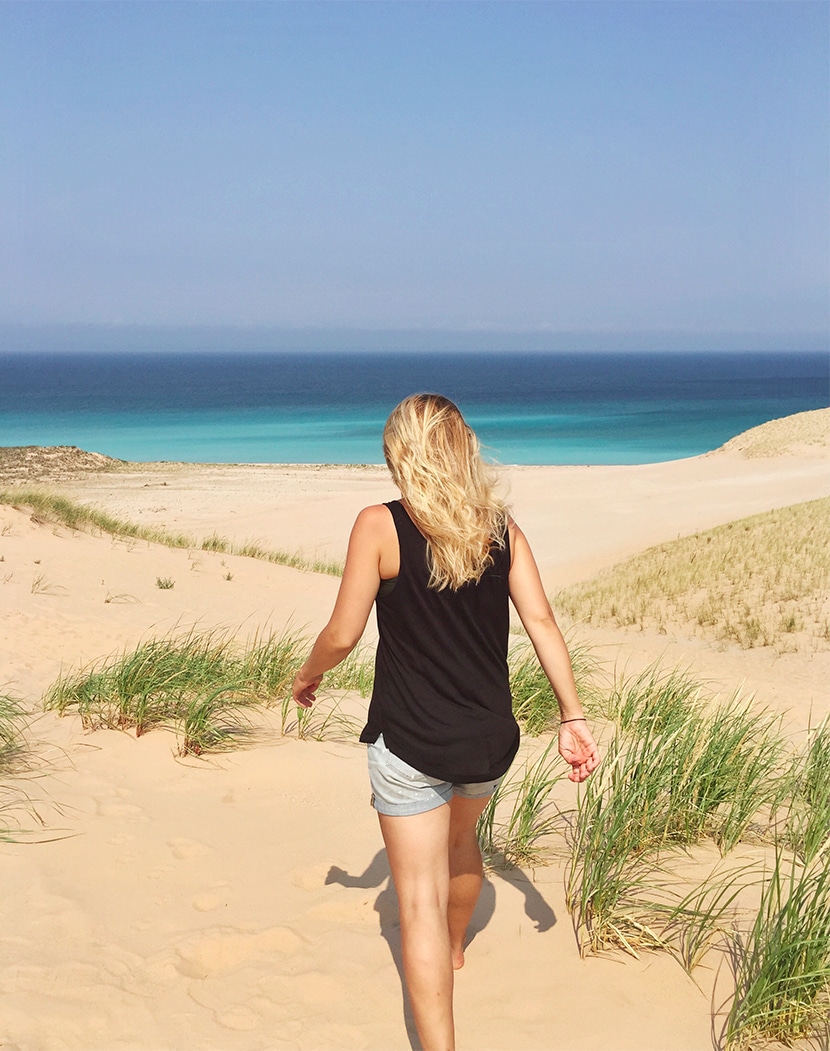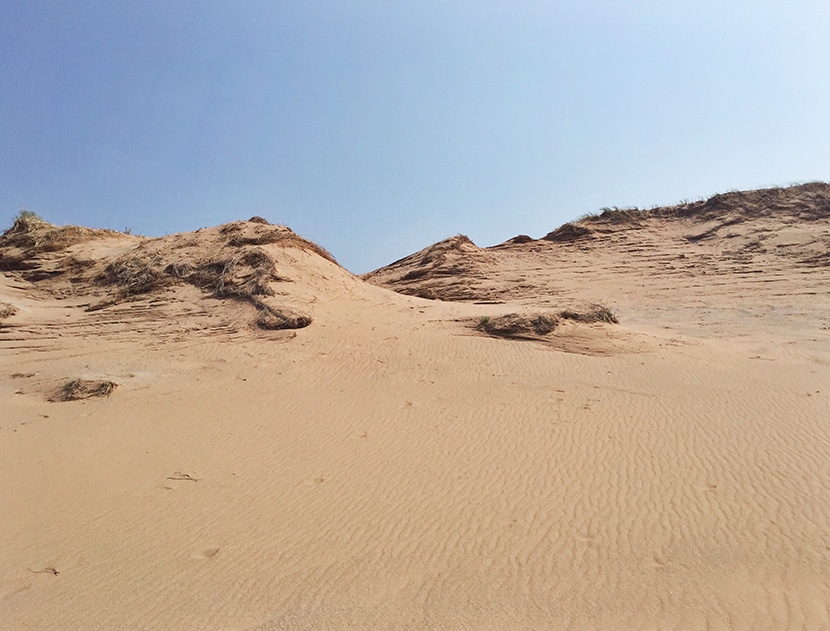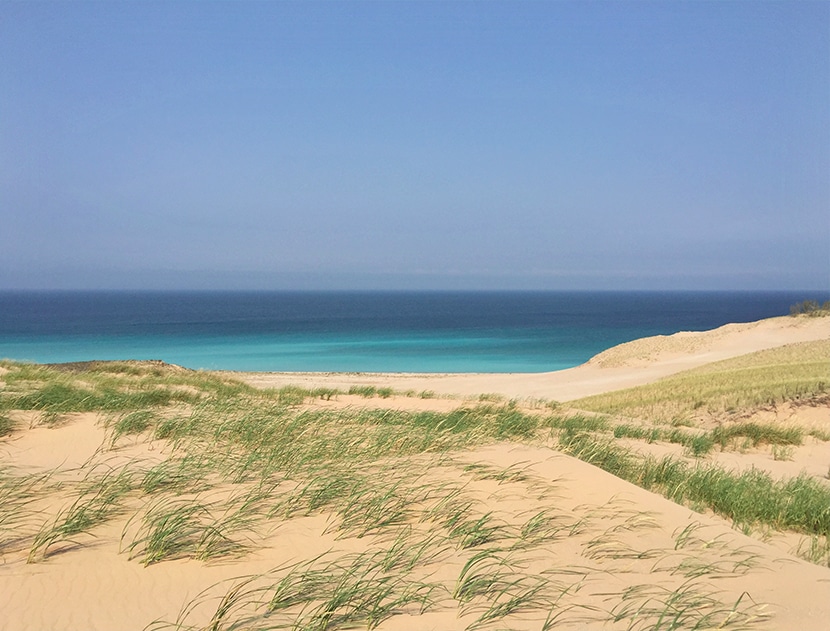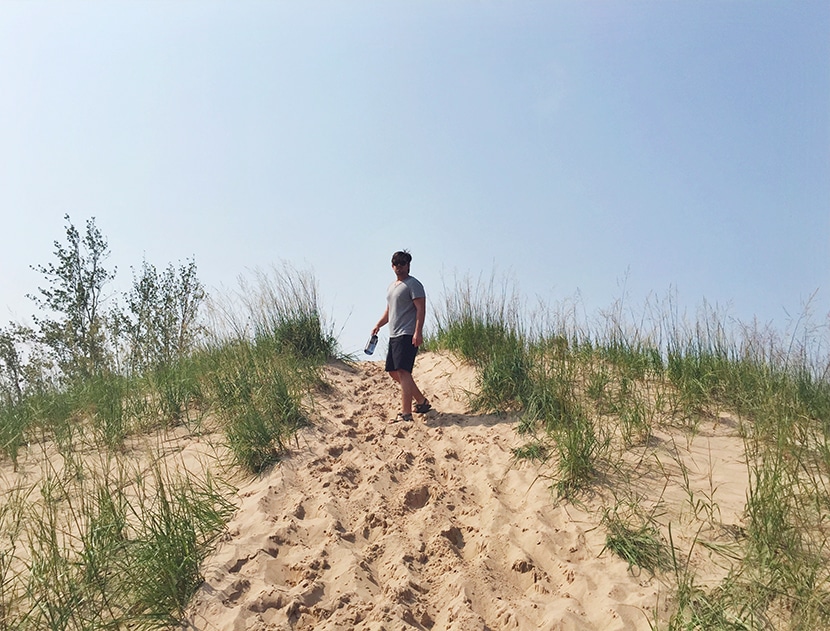 This year, though, the shore wasn't just rocky, but the wild winds and storms from the season had stirred the water to make be the most beautiful turquoise color. In all the years coming out here and growing up by this water, there have been very rare instances I have seen it this color. In all those times, I have yet to see it with this type of opacity. It sounds funny to be amazed by that, but last year it was crystal clear just like normal and the expected norm around these parts. This year, though, it reminded me of those photos everyone takes in Iceland in the hot spring pools.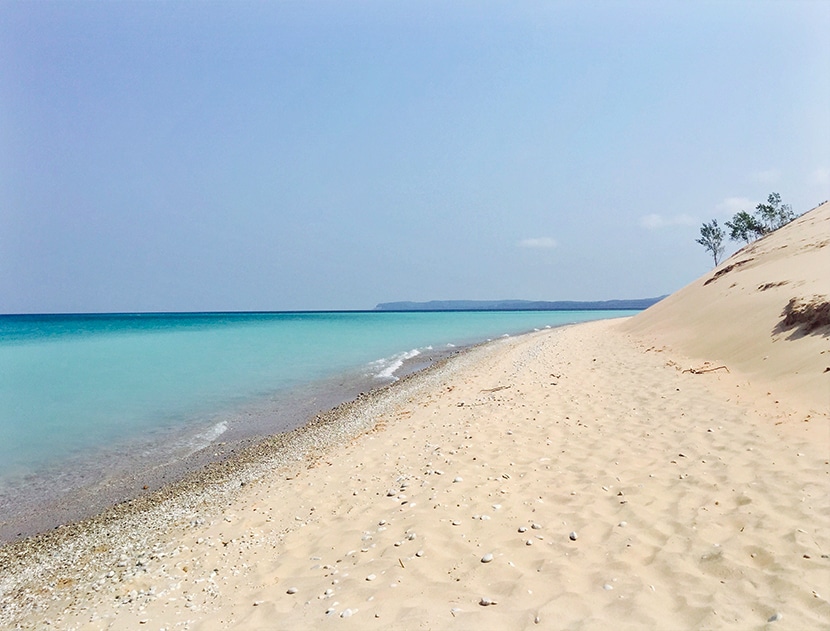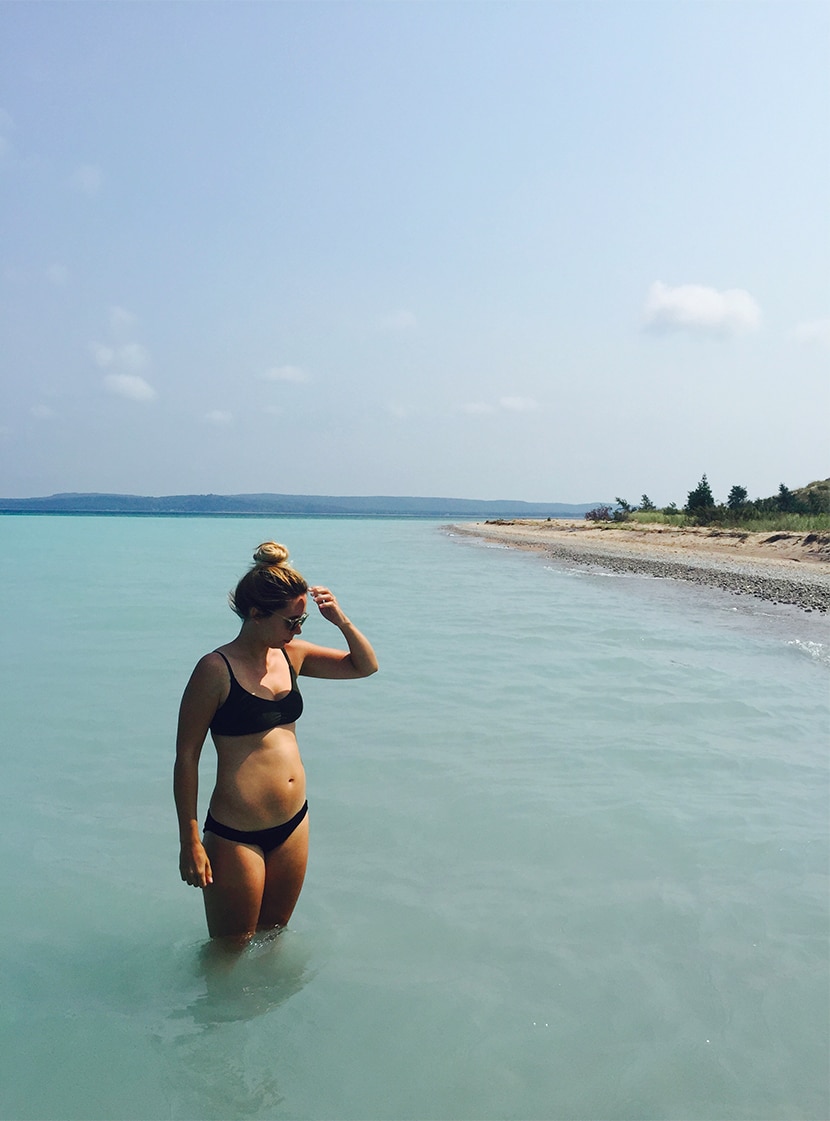 This lake is always a magical and mystical thing to me. Seeing the water, this way blew me away and made me feel lucky to experience it one last time before heading back south. It was beautiful and truly the perfect way to end our summer adventures.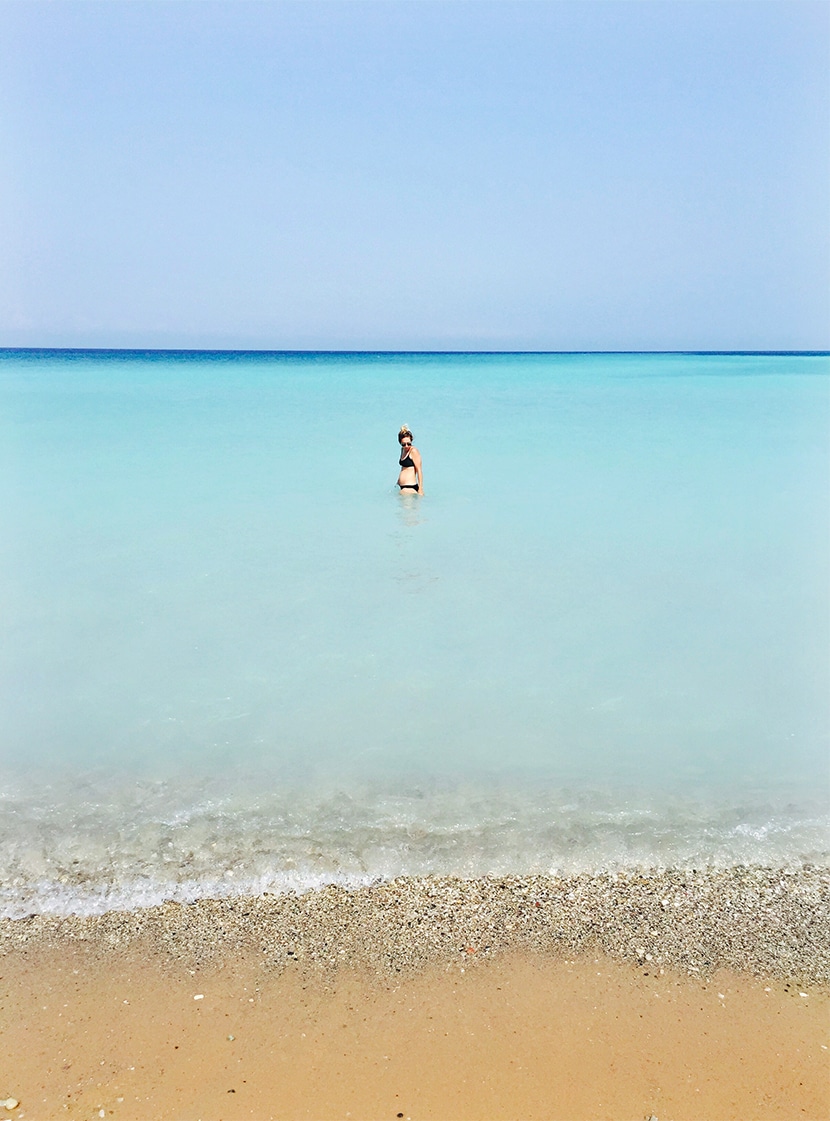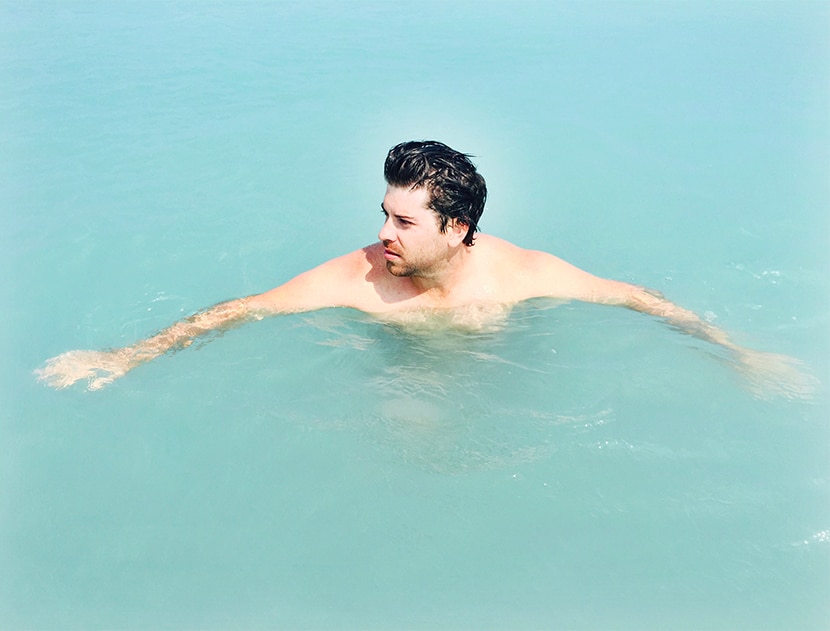 If you ever find yourself up this way, go to the Glen Haven Dunes. Take my word for it and hike the trail backwards so that you end at the water after you have gotten all hot and sweaty. Wear your bathing suit under your hiking clothes. Jump in and finish the hike in your wet bathing suit and dry in the warm air as you make it back to your car. There is nothing that feels more summer to me than moments like this we have in Northern Michigan. They are the moments that keep that eternal summer glowing inside even when far away or in the cold. All I have to do is think of these amazing moments and places and I can feel it all over again.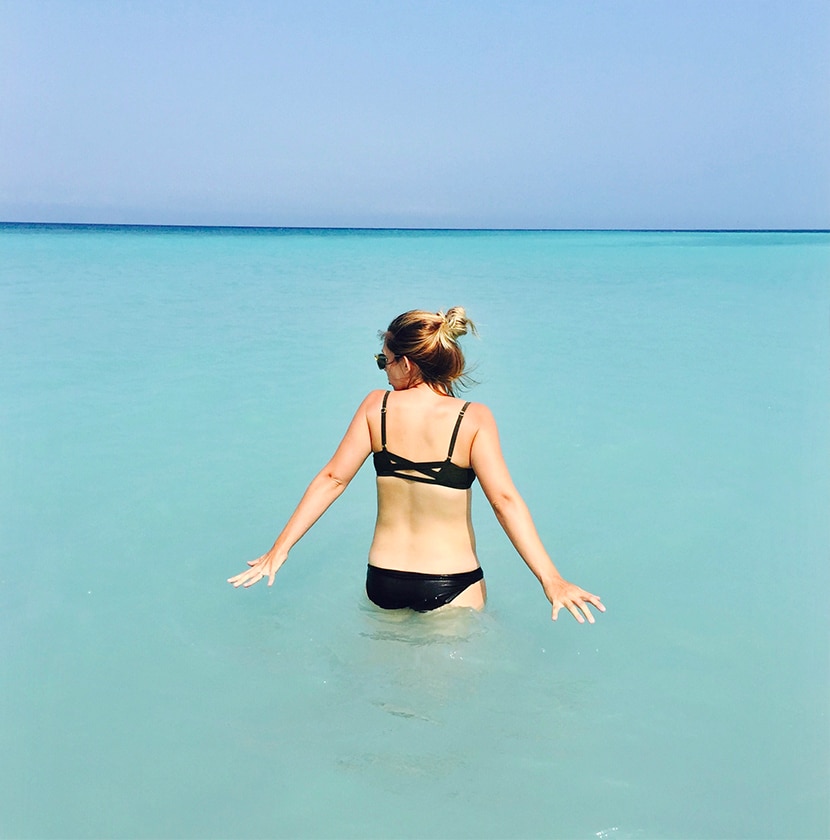 It never fails that I am reminded by how simple and beautiful life can be when you allow a moment and experience to be the focus, not the expectation, what you are wearing, or what others might think. Spending time on the shore here reminds me of the freedom we have to be ourselves and take in the world as we see it. With that simple mentality, it is easy to find that there is so much beauty in this world.
Happy Wednesday friends! Go see what lies beyond your office doors today. Remember play is important.