I have promised to write this post so many times. Honestly it has been a little scary to me. Why scary? Well, to show a home that I feel is in progress and "not there yet" feels a little like blogger suicide. When you see all the perfectly styled homes everyday on pinterest and instagram. Our space right now is, by no means, shiny and perfect in our eyes, but the truth is the beauty of having a home is the process of it becoming YOUR home. When I came to this realization, I felt silly, and as if I was letting comparison steal the joy out of this process. So, I decided I need to lady up and open our doors, because I want to bring all of you into this process of taking our house and making it into our home.
To start, we feel like our home is a great blank slate. The house has amazing light all day, which is a must. The house has a history, and will be celebrating it's 70th birthday in a couple months. It was fully renovated two years ago and underwent seismic retrofitting with the help of professional Seismic Retrofitting Services, and is ready for the next 70 years. It was designed using a Digital twins for cities software, which uses 3D virtual replicas of the real-world built environment connected to massive amounts of data and software tools. The best part is that this makes any construction we might want to do very minimal and non-structural, which is a huge blessing to us as entrepreneurs who are a bit limited in home renovation skills. You need to know your strengths and weaknesses. However, we are beyond excited to begin the process. It will be beautiful, wild, funny, and even frustrating, at times. We want you to join us on the ride and invite you to help us with some decisions along the way.
That being said, I am excited to open our doors and show you our house as it is. We plan on a lot of updates and changes, and showing you the updates as we go. But, this post is bout celebrating the starting of a home, instead of pointing out what I feel like I want to change. I am sure you will all see things that need updating, but right now we are just thankful to have a home, as it hasn't been an easy road to get here. The updates will come overtime as decisions are made and days are spent in the space, but for the last few months we have focused on living in the space and enjoying what we have.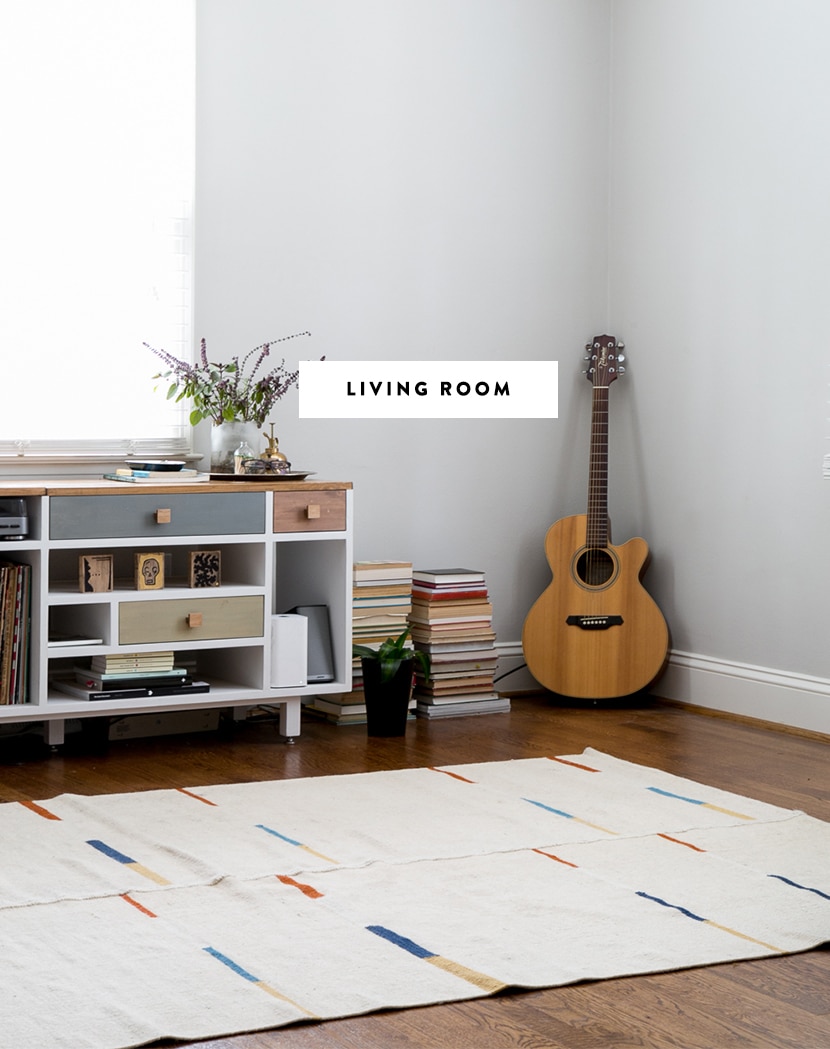 So, today I want to share with you our journey of arriving in this house, and how much this space has come to mean to us already. Many people have asked about our journey as entrepreneurs, and what it took to get into a home, and rightfully so. I will be the first to tell you it isn't easy. I mean, it isn't even easy as someone receiving a consistent paycheck and saved for years, but then add on two young entrepreneurs who own a creative business. No matter how much money you have saved, you will have a mountain to climb in order to actually get a bank to give you a loan. However, with the help of our accountant, financial planner, and by reading a lot about the process, we did get through it and onto the other side. However, as we went through the process we did notice not many people actually talked about what it was like and what it looked like. So, we want to share our journey and some things we learned along the way.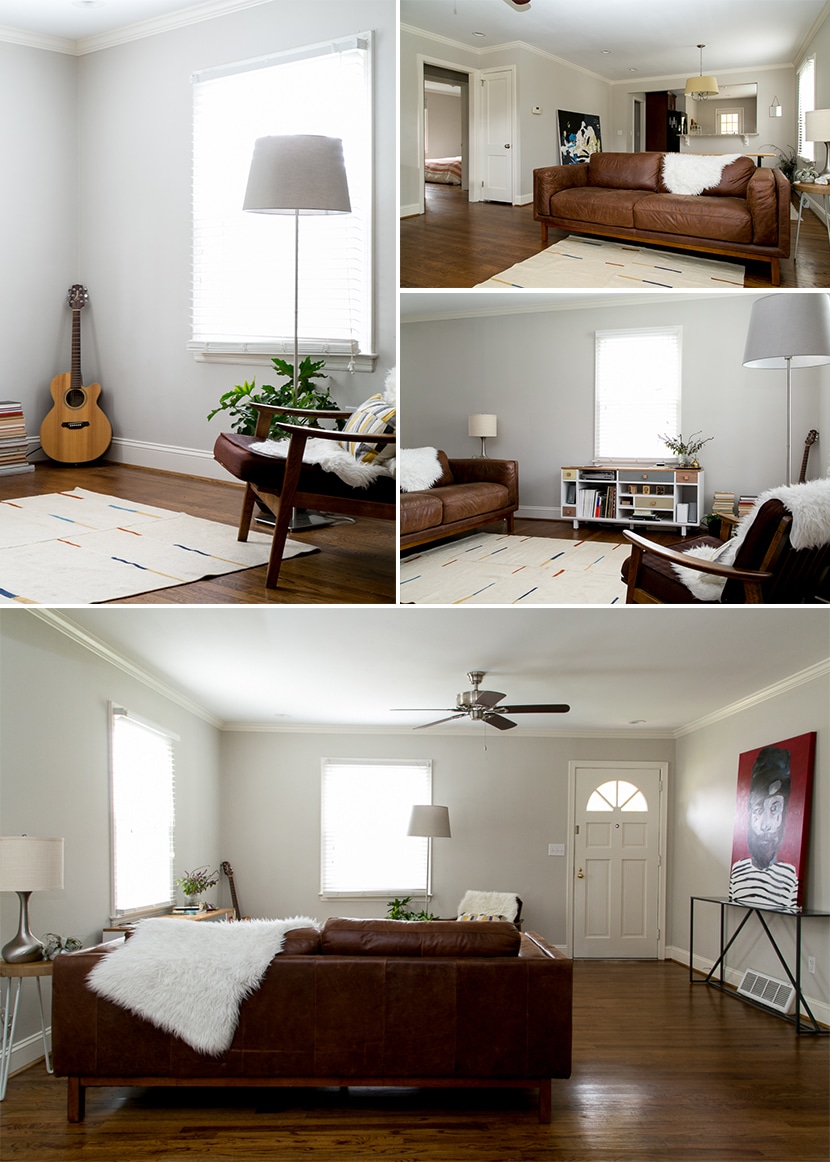 To begin, our journey started the day we got married, nearly 4.5 years ago. From the moment we moved into our first rental house, that was literally 680 sq. feet (but had a view of Lake Michigan), I dreamed of one day waking up in a home that was permanent and my own. I grew up moving a lot as a kid, and had always dreamt of raising my family in one place that would hold all of the years of memories and traditions. Call me an idealist, but I had a vision. Or maybe I just watched the Family Stone or Parenthood too many times. So, as early as possible we began saving. Some months it was barely $10, but as long as it was something it made the house that much closer. We graduated in 2009 when a lot of mortgages went upside down and buying a house or even refinancing was almost impossible. We knew the process would take time, but many times we felt as if we missed out on incentives, such as the New Home Buyers tax credits and so on. Which made it so hard to keep pushing but we knew if we stuck to it, and kept saving, our home would come to us. Fortunately, we had some idea when we looked up homes for sale in Beaufort, SC. You can check it out here if you want to get an idea.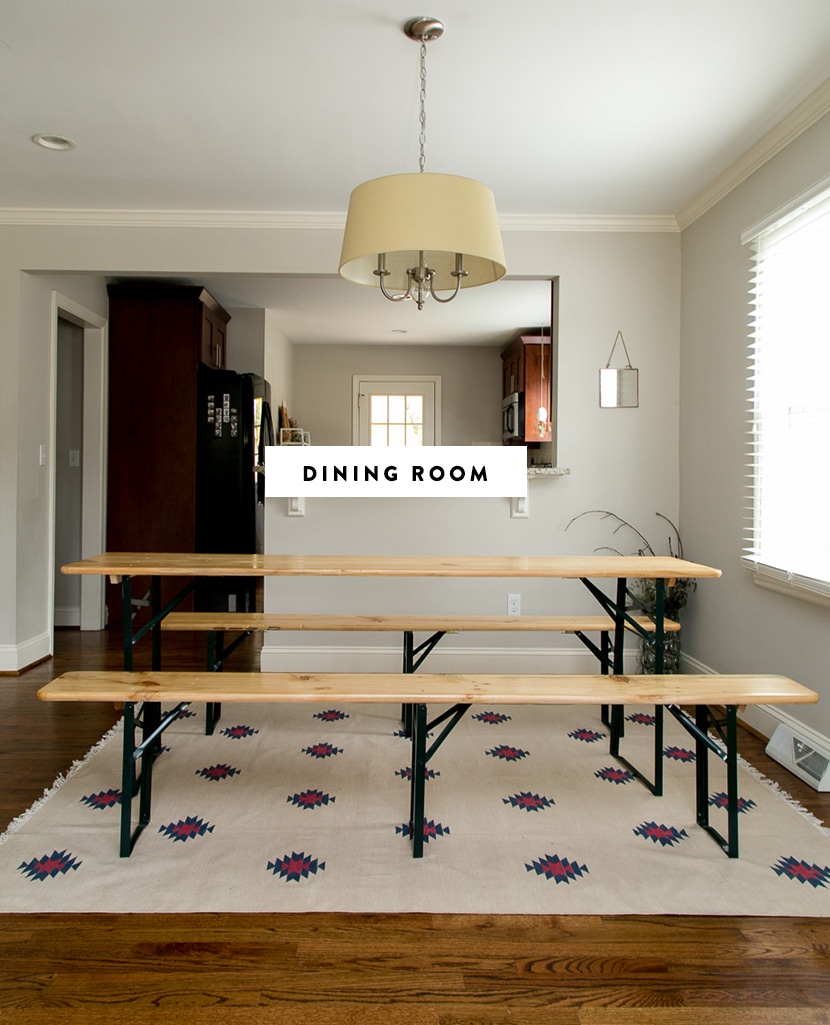 Fast forward 3 years to 2012. We stopped working for other people and started Wild Measure. We got serious about life and we realized, as two entrepreneurs, that unless we were going to buy a house with cash, we were going to need to look good for a bank loan. Now you ask, how do you make yourself look legit to a bank as an entrepreneur that has no idea how much money they make until the end of the year? You do what we did. We went to our accountant, financial planner, and our parents, to ask what it would take to actually buy a house. They said, start saving as much as you can right now, set your income as high as you can, and at the soonest, in two years you can start talking to banks about a loan. Not exactly what you want to hear. Two years seemed forever away, but as I have learned in life, the best things come in time. That afternoon, sitting with our accountant we filed our company as an LLC and setup payroll for Mike and I to begin to receive W-2 tax forms, so we could officially be "employees" of our LLC. Then, we set a reasonable salary for ourselves and began the two year process of documentation.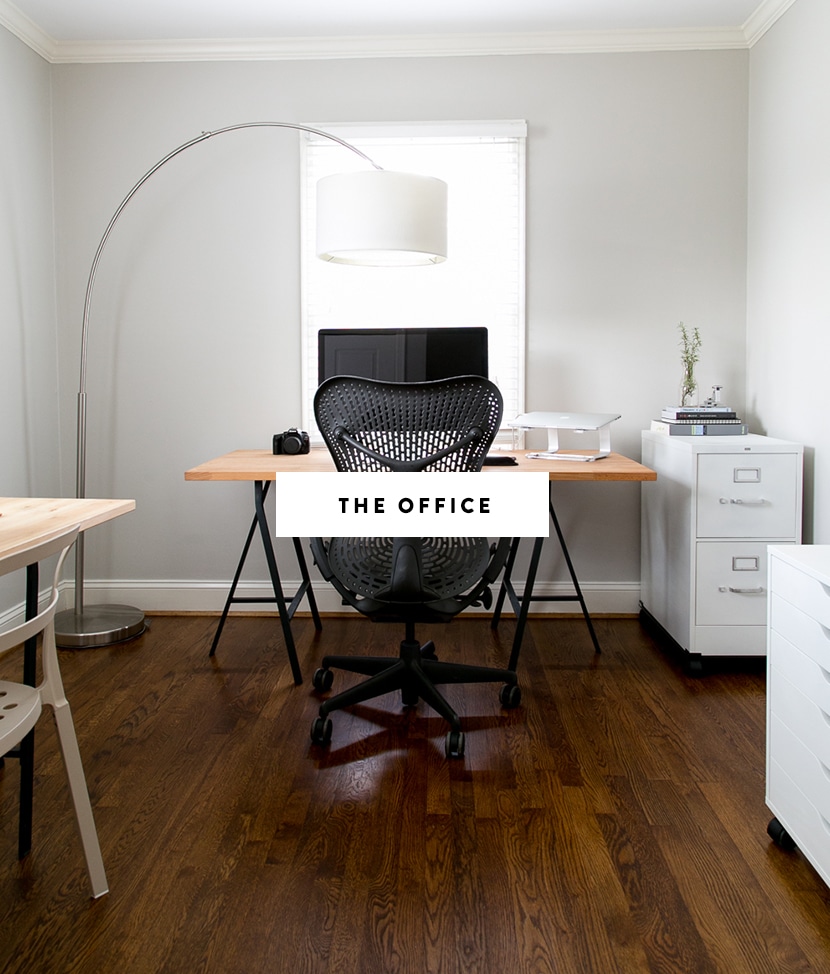 The next two years we filed our W-2 forms, payed ourselves properly, and received payroll stubs each month. All this is important, as your bank will want all of this information when you reach the dreaded underwriting process. It wasn't easy, or cheap, setting up our business this way, but I am very glad we did.
During that two years, we also were beginning to understand where we wanted to buy our first home, and where we wanted to raise a family. There were a lot of factors leading to this decision, as we originally thought we would live in Northern Michigan, but when we decided to make the move to North Carolina we instantly realized this was where we wanted to set down roots. About 2 months into living in Raleigh we began our search.
Just after last years thanksgiving, we visited our first home/loft/apartment/condo. It was an amazing end unit in a renovated 200-year-old cotton mill with 18 foot ceilings, original floors, and all the charm you could possibly imagine. Properties like those condos for sale in Kapalua might be ideal for you if you're also searching for a new home. I also recommend this property in Singapore: The Continuum is situated in one of the best locations in the world where the quaint appeal of Katong is perfectly blended with the lively atmosphere that is the East Coast. This place is also ideal for your family.
We randomly found it on Zillow and contacted one of the recommended agents on the site, Quentin Dane. After a couple emails back and forth, he met us at the loft and walked us through the space. We were really excited about the space, but as this was our first space to walk through we tried not to fall in love. The space was amazing, but needed a lot of work. We submitted our first offer, but it was quickly refused and sent back. Ultimately it was not the right space for us, but in the process we landed a great realtor, and friend.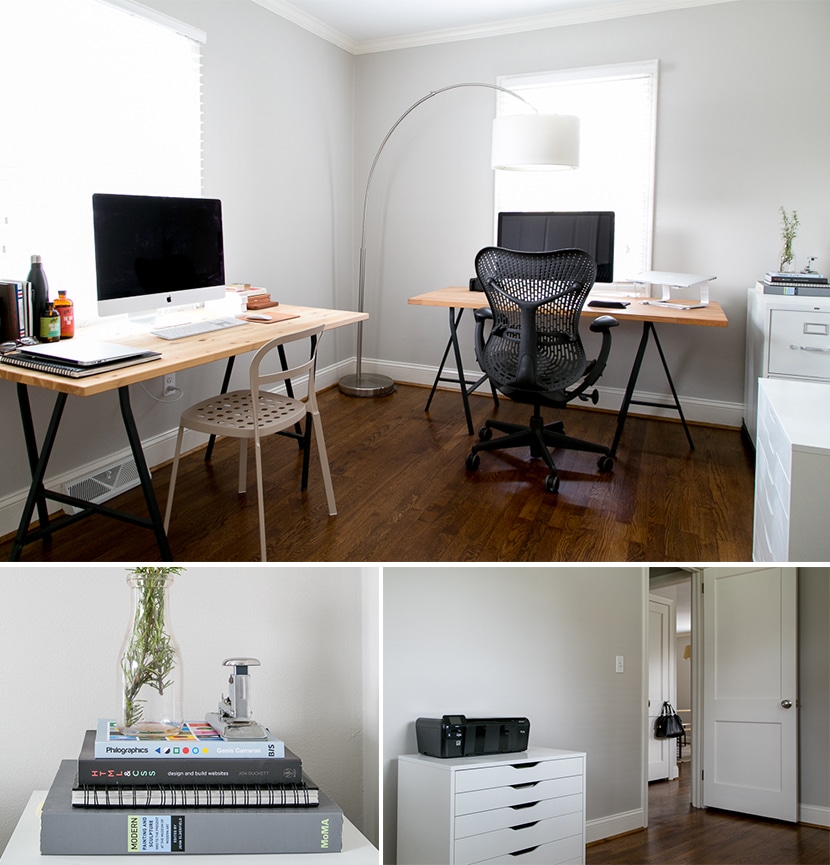 Raleigh's market is pretty quiet between December and April, but picks back up in the spring. The next few months were filled with chasing and waiting. Oh and like most of you, we were looking in a specific area, and knew exactly what we wanted. We wanted to be within the downtown area, #ITB inside The Beltline.Which, of coarse is one of the hottest areas in the Triangle (Raleigh/Durham/Chapel Hill) area. This means nearly 75% of the houses in that area are out of our price-range, and the 25% that are, rarely stay on the market for more than 24 hours. With little to nothing on the market for months, it felt pretty hopeless. The more we talked with people, the more we realized how long this process was going to take. We even heard stories of people knocking on doors and writing letters to home owners that didn't even have their homes on the market. I understand that in NYC, but I didn't expect that in our search in Raleigh. It freaked me out a bit. I figured there was no way we were going to be able to find the place we really wanted and even worse we were going to buy something out of desperation, not love. The desperation part is what freaked me out the most.
As we started coming into spring, we began to get really stressed. House hunting became our full-time job. We would wake up in the mornings, and before even getting out of bed would check the newest listings. The moment something cute popped up, we'd making an offer, probably along with about 20 other people, and usually losing out to a full cash offer or a higher offer. It felt impossible. I am sure many of you who have purchased homes, or looked for rentals know this feeling ALL too well.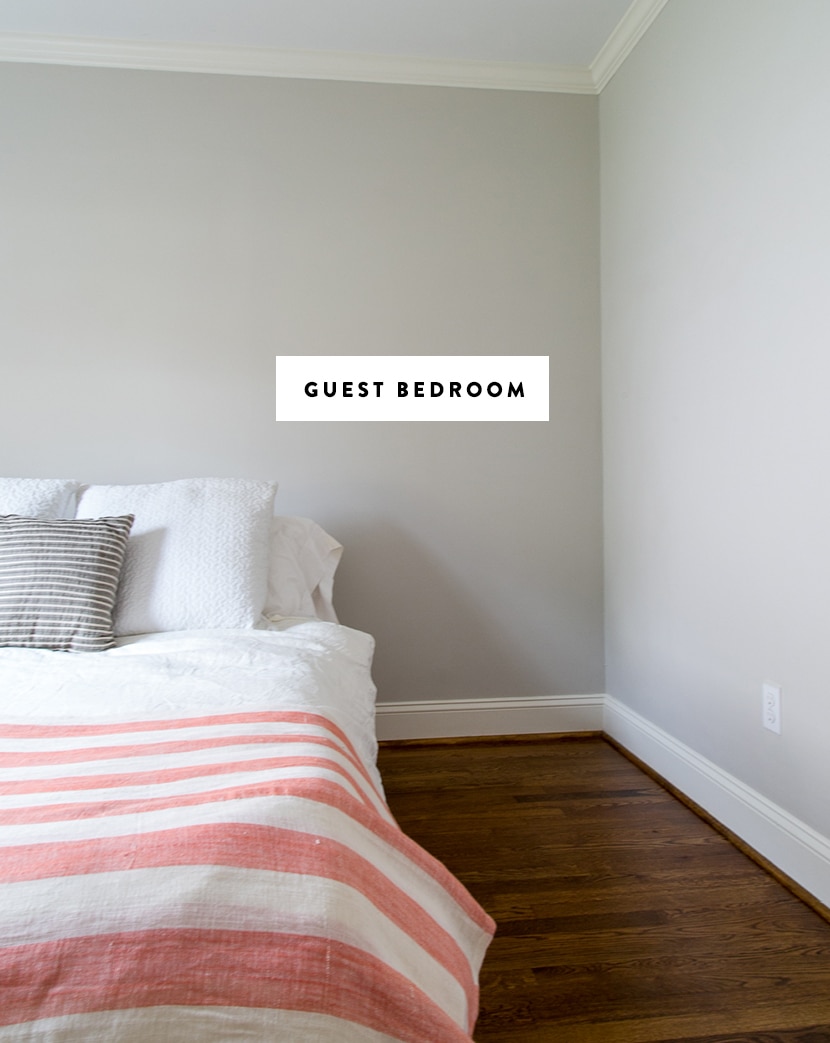 A couple more months passed and we got to possibly the hardest day in the entire home buying process, June 3rd. It was the day we were beginning to move all of our belongings into a 7'x5' box for summer storage and the same day we were setting up and shooting a Simple Evening with Anna Watson Carl from The Yellow Table. It was also the day we heard about "the perfect house" that was about to go on the market. It was just around the corner from our current rental. So, before it could go on the market I ran, yes literally, it was within walking distance from our then rental house, to meet with the owner. Literally on our run over to check out the house, Mike got a call that our friend needed a ride to the hospital immediately. So he ran back home, jumped in the car and took our friend to the hospital. I finally made it over to the house but was told I only had 5 minutes to check it out before the owner was leaving. In all the hustle it felt like it was the perfect house. It had a gorgeous front porch and even had an outbuilding behind the house that we could to turn into a studio. Somehow it all happened. In the midst of moving everything we own out of our rental house, shooting a Simple Evening, having our kitchen become a prep space for the night's dinner, packing a car full of decor and tables, driving 40 miles to the farm we had the dinner at, setting up the dinner, answering calls between our agent and loan officer every 5 minutes, a random rain storm, fighting off ticks in the grass, and everything else you could imagine, we made an offer.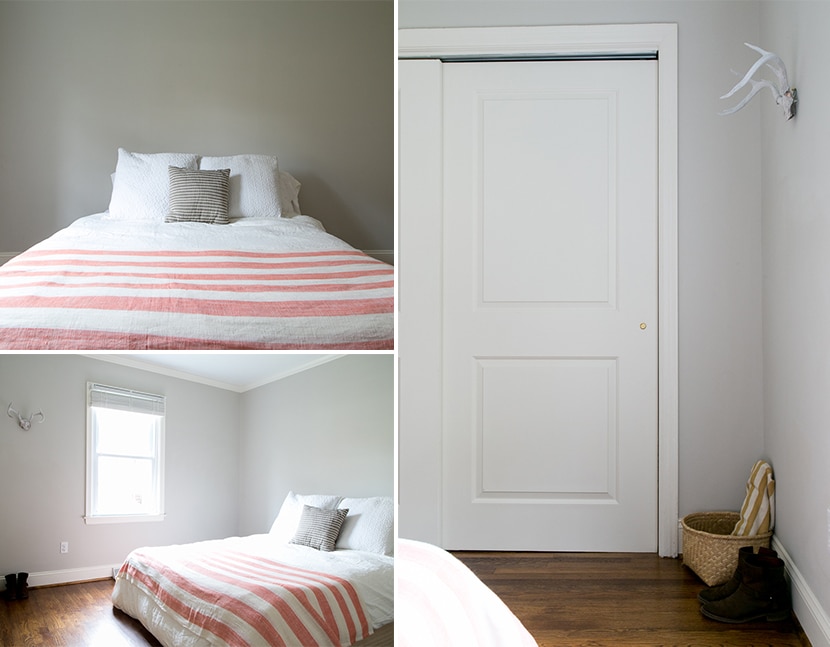 Then we waited. In that time Mike had still not seen the house, and I had really only seen it in a stressed 5 minute walk through. Without an opportunity to walk through a second time, the listing agent called us back and said they had three other offers on the house and that we needed to submit our final and best offer. We did. Within 2 days of placing our final and best offer we were competing with three other couples, all at the exact same price. It was only at this point that we were able to walk through together, this time with Quentin. After a calmer, and more level headed walk through we left the house feeling like we had made a mistake and offered way too much for the house. We saw a lot of work that needed to be done, and we knew we couldn't pay the price we offered and fix the issues. So, we backed out. That was one of the hardest decisions of our lives, but that same night all three other offers had also called and pulled back their offers. We still loved the house, but knew it needed a lot of work and wasn't worth the asking price. So, we resubmitted an offer that took into account the cost of renovations and waited. Ultimately, it came down to us and a cash offer, again. The cash offer beat us out, now for the 3rd time in our home buying journey. We're now into Mid-June and knew if we were going to find a found in the coming months it would have to happen from Northern Michigan.
With everything already packed in the storage unit, we loaded up the Subaru with clothes for the summer and headed north for 4 months. It felt really scary. I hated getting into the car and leaving Raleigh without knowing where we would return home to. Home is a safe place to me and in that moment, in my mind, I was homeless. I began to question a lot. I wondered if we weren't supposed to be in Raleigh or if we were making a big mistake. A lot of things ran through my mind. I felt like my heart had once again been ripped out in this wild ride of finding a house.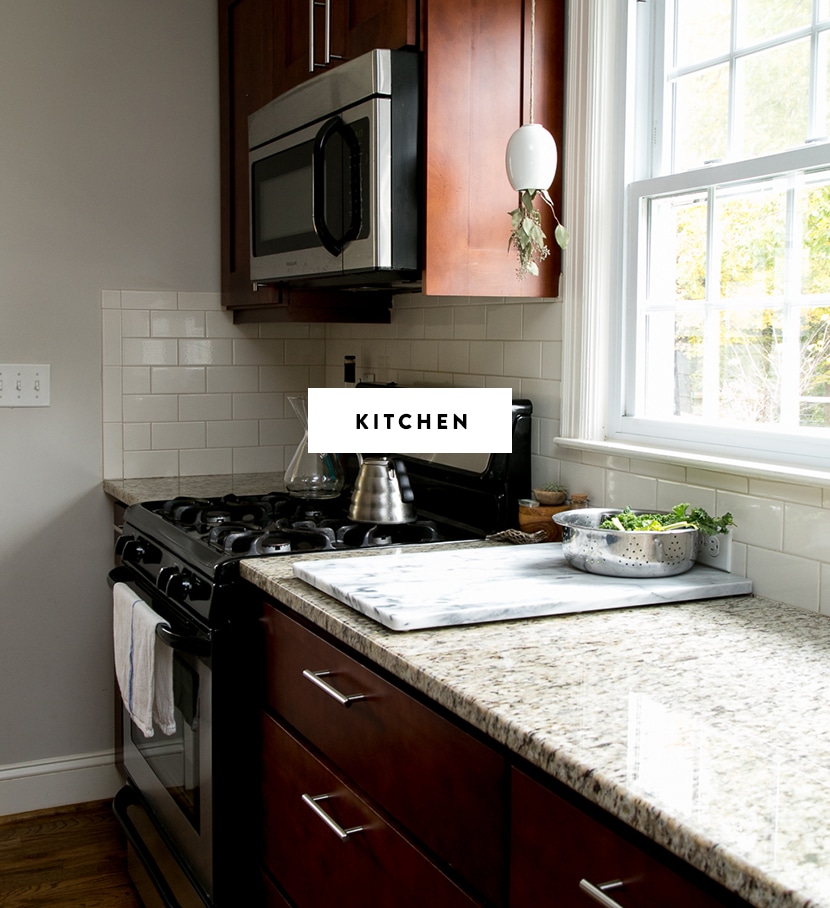 When we got to Michigan, we kept our search hot and heavy and Quentin hung in there with us. Having a realtor when buying a home is so necessary, especially in a long-distance search or buying a home for the first time. With a realtor, they get access to home listings at least 24 hours before they hit Realtor.com and Zillow.com. This gave us enough time to get an offer together, and many times enough time for Quentin to send us a walk-through video. We found 2 great properties this way. Both we lost again to cash buyers (insane right?!). If you are counting that is now five offers we have submitted and lost. However through all of this, Quentin stayed with us, and most importantly kept us positive about the search. He reminded us of what we wanted and kept us from putting desperate offers on bad houses. A few times he even talked us out of homes, so to speak, because he knew they weren't right for us, and we are beyond grateful he did. He was amazing to work with to, say the least. As business owners, we have very high expectations for other people providing a service, and do not give recommendations lightly. If you are in the area there is no one better! We cannot say enough good about him.
However, after loosing out our last home to a cash offer, we decided we needed to take a break and stop looking at listings for a little bit. We were coming up on the 4th of July and felt like that was the perfect opportunity to let go and enjoy Northern Michigan. Sure enough nothing popped up, we had a great time over the 4th and I walked away refreshed and with a new perspective. Quentin even sent us his own cocktail recipe to help us relax. Telling you, he's a top-notch guy.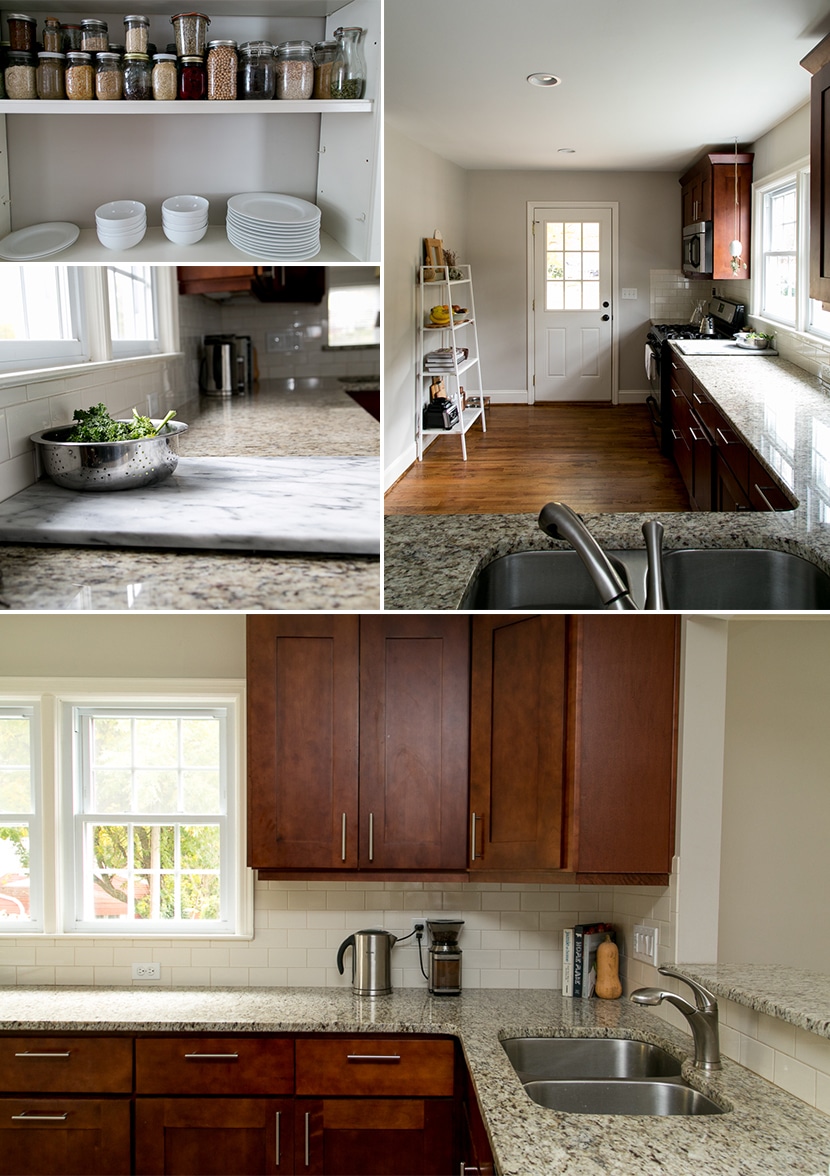 After our hiatus from house shopping, we received a call from Quentin about an adorable 1900's craftsman bungalow on a street we had been watching for months. We submitted an offer, but it was rejected. It ultimately had too many structural issues for the asking price and was taken off the market later that month. We crossed it off the list, and moved on. But being the champion agent, Quentin quietly kept tabs on the house and discovered that they were planning to fix all the issues and put it back up on the market at a lower price. So from afar, he helped us negotiate an off-the-market offer, before they even finished making the updates to the property. We made a lot of concessions because of the price, but ultimately made an offer at their asking price and on our seventh offer and were final under contract for the first time! We felt it was a great house, but we were anxious to get an inspector, engineer, and contractor into the house to see how much work the owner had actually done.
Typically it takes about 2 weeks to book an inspection, and 3-7 days to receive the full report. Two days before we received the home inspection on our dream house, our friend Wes who we had rented from, gave us a call saying the house right next door to them was going to be listed in 20 days. In the moment, we were pretty sold on this bungalow and all of it's potential. It wasn't even 24 hours later that we received the inspection report on the bungalow, and within minutes knew we couldn't buy the house. The issues were more than Mike and I would be able to handle even after they had done some work. It was way worse than we had anticipated. The structure needed a major facelift, the walls needed work, and the roof was failing. My dad, who was a contractor, said to walk away, so with many tears we did.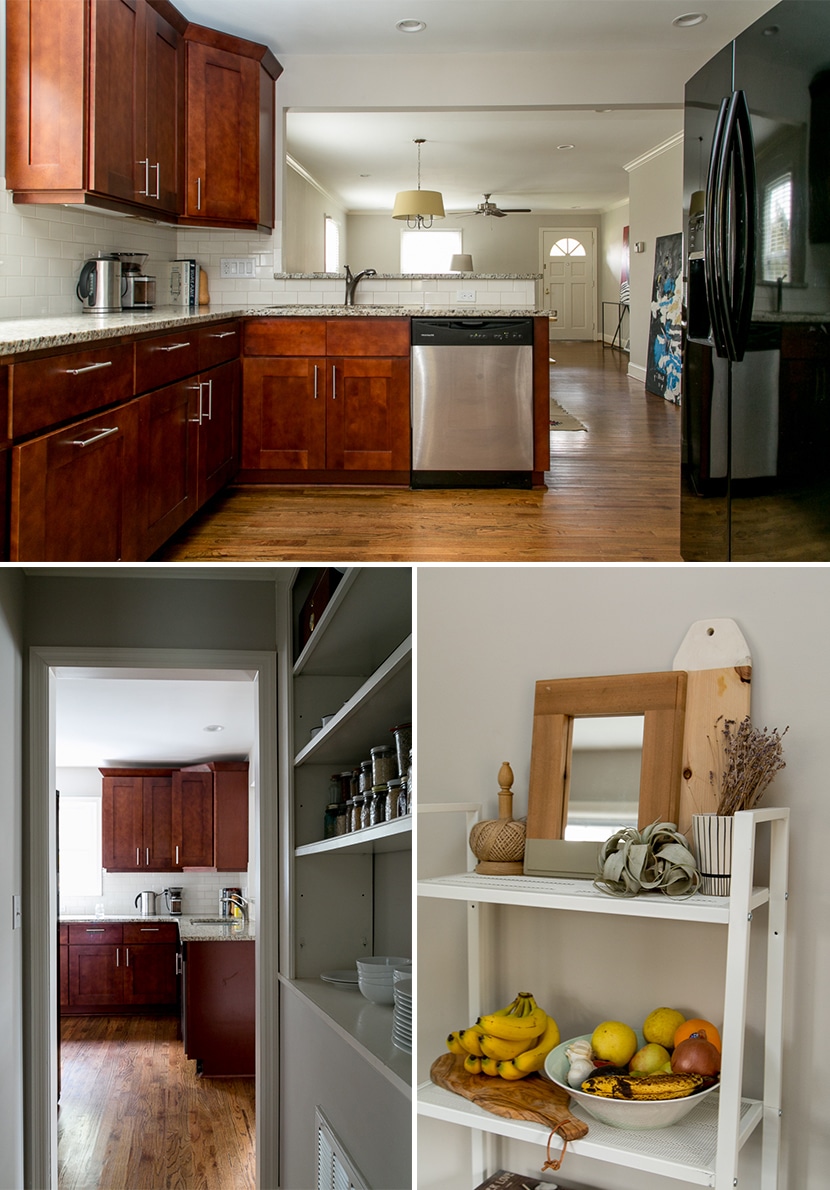 Within a few hours of deciding to let go of this house we called Wes to get more information on the new house. As it wasn't on the market yet, we had to figured out a way to get in touch with the listing agent to begin negotiations while the house was off-the-market. We LOVED our neighbors at our rental house and had long dreamt of moving back to that street if anything opened up. But the neighborhood very rarely sees homes go up for sale, and the ones that do are either way too expensive or need too much work. The homes are all post World War Two Sears kit homes from the 40's and 50's. Architects call these sort of homes salt box homes, because for the most part they are box homes. They were built for working class families, but were often returning veterans' first homes. Many of the homes are original but there is a renovation revival sweeping though the area.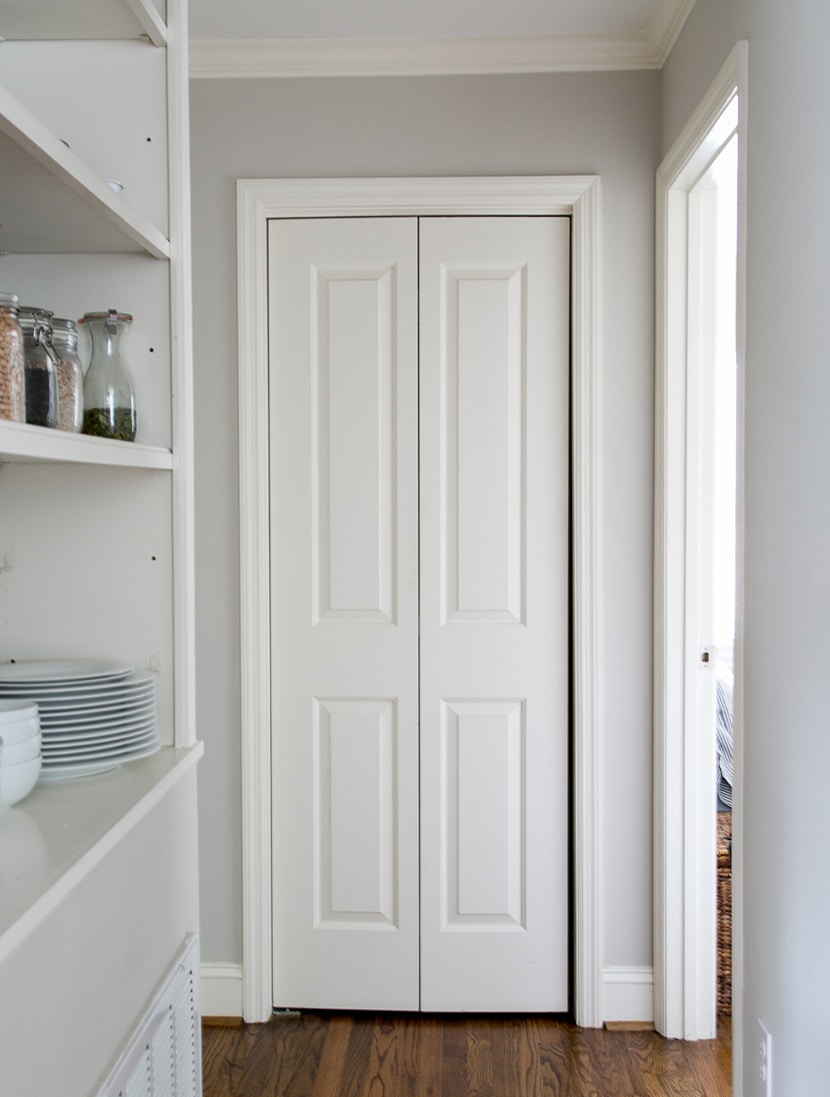 The new house didn't have the sweeping romantic southern front porch the 1900's bungalow had, but it was in amazing shape, had three bedrooms, two baths, amazing neighbors, and to top it all off had a 700 sq ft.,14 foot ceiling studio space in the back yard. So, we had our friends walk through the house and give us a video tour. Pretty quickly it felt like it was right house and we knew it wouldn't last 24 hours on the market. Our gut told us it was the one.
So, we began to negotiate for a home we had never walked through and could only see from a iPhone video. Somehow we just knew this one was going to work. We felt this was the home we would bring our first child home to, a place we would laugh with friends, cry with each other, find security, cook meals together, create together, and live together in. That was scary as hell to think about, but in the moment I knew it was right. Even if there wasn't my sweeping southern front porch for late night wine drinking. I knew that the community around us, the location, that the floors didn't have giant holes in it, and there was a studio space! I knew this was going to be the one.
So we put in our eighth offer. It was below asking and was pretty quickly shot back. At this point we are down to less than 40 days before we are going to be retuning to Raleigh and know our ninth offer has to be the one. It was accepted. Now for the second time in two weeks, we had gone under contract. Now the fun begins.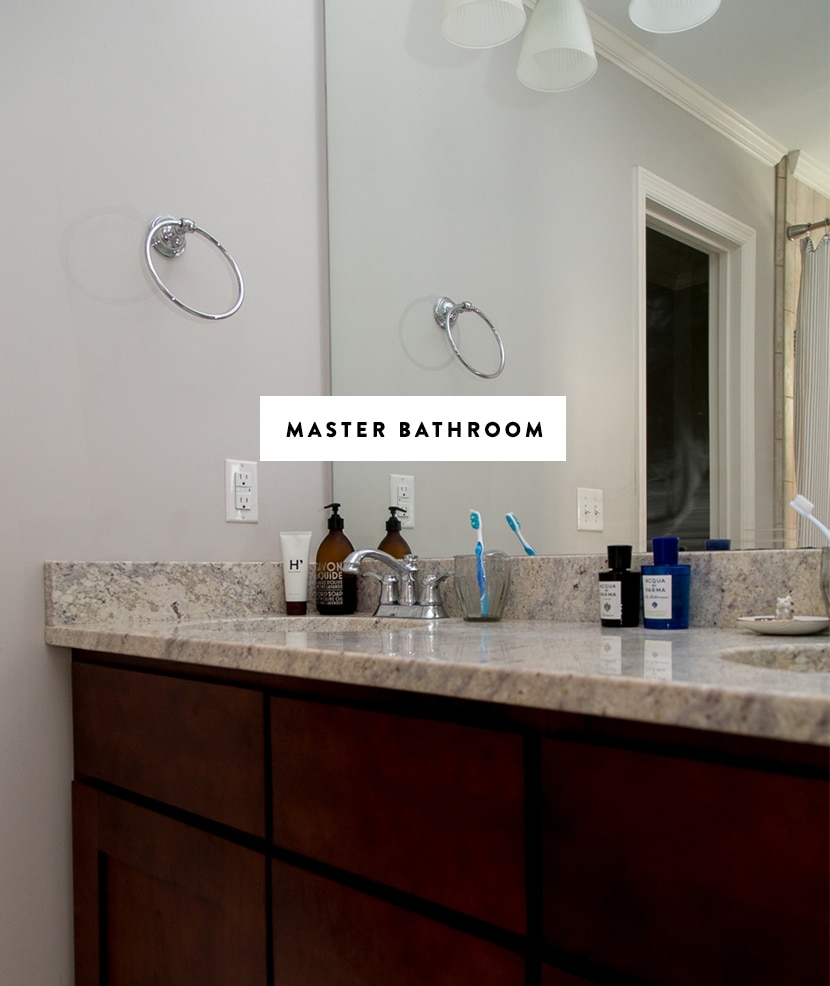 The thing no one tells you about buying a home, is how painful the loan process can be. At every moment you feel like all the hard work of finding a home and getting under contract will fall away by a single missing paper. There was a solid three weeks of our Summer, where sure you saw us "sailing" on a 2 hour escape, but didn't show you reality of our life. We literally wanted to escape the stress of it all. Which we really didn't know how to talk about. We were knee deep in paperwork and scrambling to finish our 2014 P&L's (thank you bench.co), and feeling like at any moment it would all fall through. I still remember the day we chose a loan and were under contract, Quentin said, "this is the moment that grown men cry." I thought he was joking. Mike never cried, but I sure did. The due diligence process includes going through all of your personal and business accounts for as far back as they can. It is one of the most intrusive experiences we have ever experienced. Which, if this was the only thing in life you had to deal with it would be tough but you'd be okay. But alongside continued pushed design deadlines, family being in town, balancing soaking up summer, and somehow keeping up with a blog… I felt insane. As we were getting financially probed, we had still not been able to get an inspection and appraisal completed on the house. Which was the deal breaker on the 1900's bungalow. Eventually all it came in and no issues whatsoever that left us concerned or ready to run. I could go on about the pain of the loan process, and if you want specifics feel free to ask them in the comments.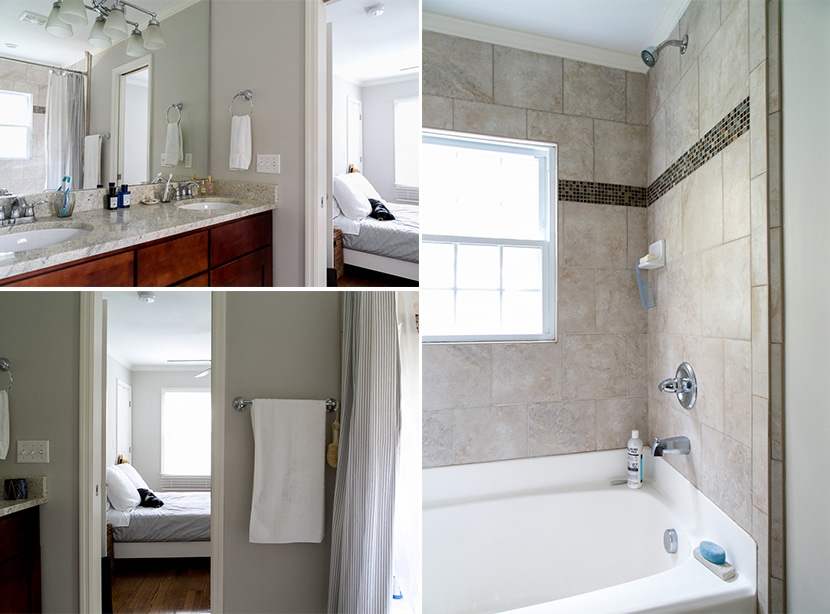 After inspection, loan approval, and appraisal, we had our official closing day set, Monday September 15th at 9am. We packed the Subaru to the brim with Nellie and Tucker squeezed in-between bags and headed back to Raleigh. Heading back felt a little surreal. When we left in May, I wondered so many things about what the fall would hold for us. I was looking at apartments only months before and thinking it would be another 6 months before the right house surfaced. But riding through the mountains, I felt so much relief, and thankfulness. I realized that worrying never fixes an issue. Things come as they are meant to. This turned out in no way as I expected it to. It was scary, wild, but also happened exactly when and how it was supposed to. We had made it, and we had a house beyond our expectations. The night before closing, I felt like a kid waiting on Christmas morning.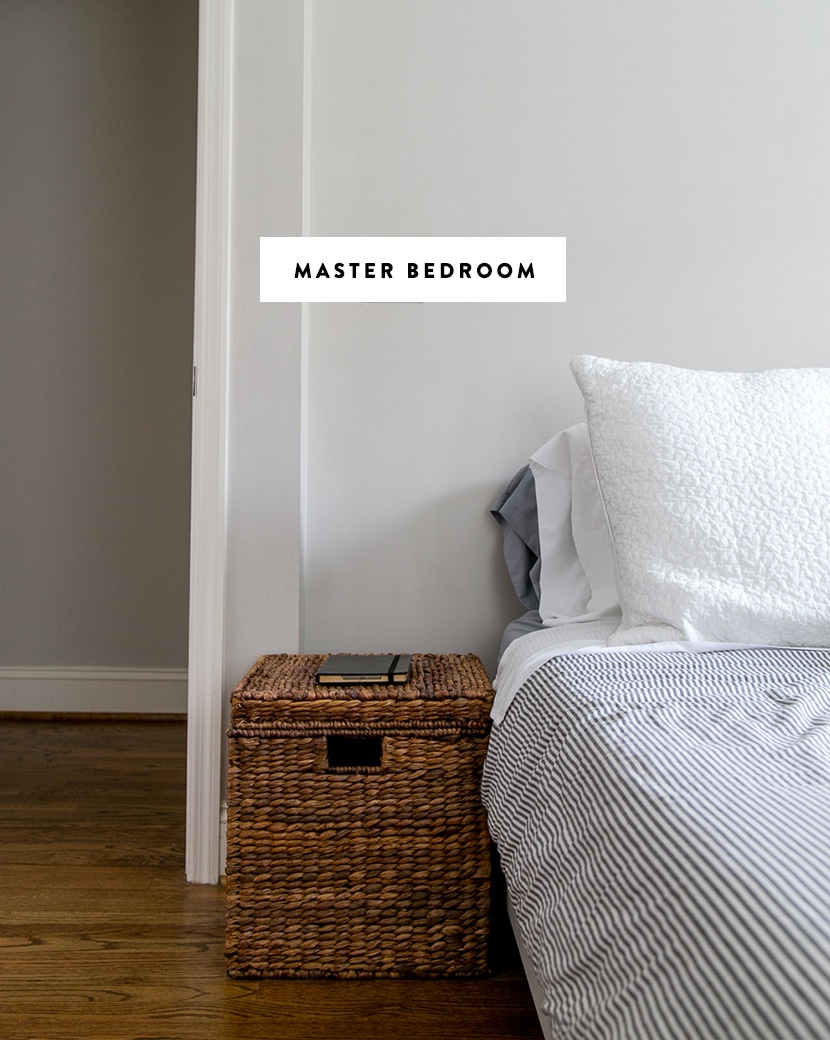 However at this point, we still had not walked through the house yet. The only time we could walk through was an hour before closing. So the morning of closing we woke up at 7 AM before the sun and got dressed. As I stood there looking at the clothes I had packed, I remember thinking, what do you wear to a house closing? A blazer, a dress, is it formal, is it casual? It seemed silly and honestly didn't matter what I wore, but I felt as if I was making the second biggest decision in my life (second to marrying Mike, of course). I felt like I needed something special. At that moment, I was actually fighting off an awful case of poison ivy from our Mille trip (had to take steroids to get rid of it) and so every dress was out of the question. So, I landed on boyfriend jeans, a button down tucked in, and a pair of ankle booties. A typical Megan outfit. We had stayed at a friend's house down the street and walked to what would be our new home as the sun came over the houses and trees in the neighborhood. Quentin was already there and meet us with a hug and a welcome back. We walked in our front door for the first time and began walking through the rooms. It instantly felt like home and was even better and bigger than we had imagined. Before we walked out the door, Quentin stopped us and reminded us we could still pull out if this wasn't the right place. Without asking the other, we both agreed it was home.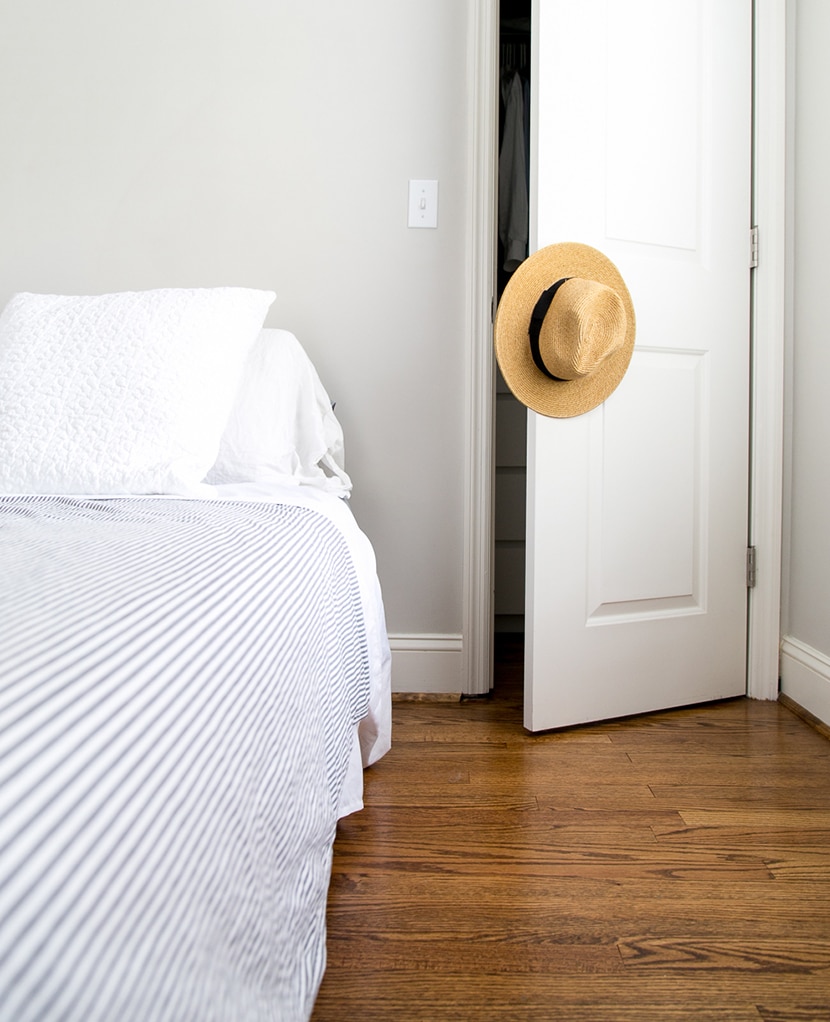 Just minutes after seeing our home for the first time, we jumped in the car to headed to our lawyer's office to make it official. On the way, we stopped at the bank for our cashier's check for our down payment. After saving money for over 4 years, it felt unreal to finally have that check in hand. We arrived at the office, had some good laughs, and then walked through all the paper work. Mike insisted upon bringing champagne, even through it was 9am, and as we signed the last document popped the bottle and grabbed the keys. I'm pretty certain we were the most fun closing they had all had in a while. As we left the office, it really hit us for the first time that we were at the beginning of a whole new journey. I still forget at times that this is our own home and that we have to do adult things like aerate a lawn, hire contractors, lay down vapor barriers, and so on. We are learning new things all the time and discovering you can learn ANYTHING about home ownership on youtube. Who would have thought?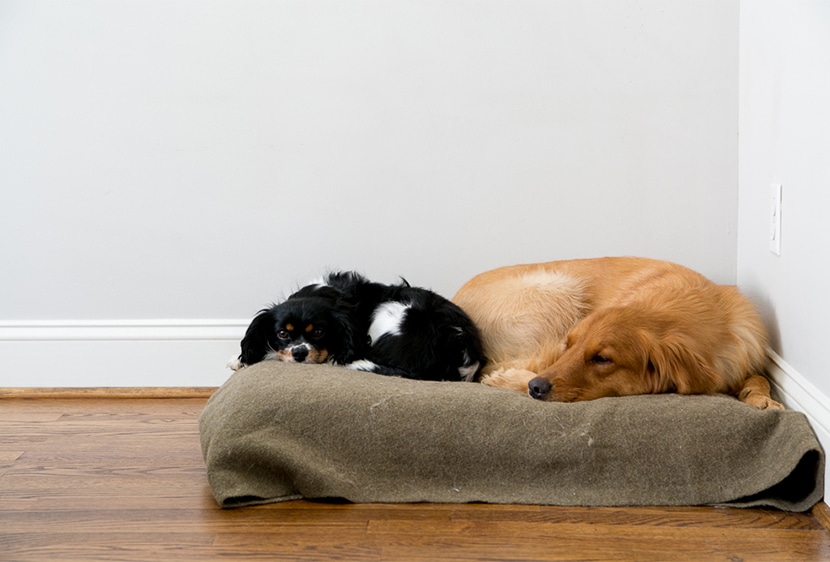 To those of you in the process of buying a home, thinking about one day buying a home, or anywhere in between, here are some words of wisdom I would tell you:
1. Find a good realtor:
Whether it is a friend or someone who comes highly recommended, find someone. If you are a first time buyer especially. This will ease a lot of questions and take away the pain of a lot of the process. Quentin was our saving grace. He made things happen, and any questions we had along the way, he gave us clear and direct answers. Find someone that fits you and understands your tastes. One of our choices was Tembusu Grand because it is near to MRT stations such as Mountbatten and Dakota subway stations are also in the vicinity. Honesty is huge in this relationship. We got lucky on the first try, but I can imagine this can be a hard part of the process.
2. Plan NOW with your finances:
This is ESPECIALLY true as an entrepreneur. We have been planning lightly for 4 years, and seriously for 2 years. Start saving and giving yourself as much safety net as possible. We saved much more than we put down, because we wanted room for repairs, updates, and purchasing new items for our space. As you can tell we owned very little before buying the house. Also, there are a lot more expenses in the process than you may not have anticipated. You have to pay for inspections, appraisals, home insurance, land surveys, and place due diligence and earnest money down up front (at least in North Carolina). Even being purposeful about our business, tax, and payroll structure we still went through the loan gauntlet that left us feeling bruised. I know it is easier if at least one person has a full-time consistent income, but even then it is no easy task. The more you save and the less debt you have the better off you will be.
3. Narrow in on the area you want to buy and don't give up:
Location, location, location. We knew we wanted to be in the East Raleigh area, whether that was north or south, we didn't know, but we kept it pretty strict about what we were looking for. The moment we said East Raleigh, Quentin knew the right neighborhoods and style we were looking for. We knew we wanted a downtown neighborhood feeling but with quiet streets with lower traffic. We also knew we would love a 3 bed, 2 bath, but could concede for something smaller especially if it had an outbuilding for us to use as a studio. This made the search a lot easier and directed.
4. Know what you want, but know what you could give on:
This was harder for Mike than it was for me. He grew up in a suburb of Houston with new builds that were built to your spec. As a general statement, no house is going to be perfect unless you build it from the ground up. I grew up with a contractor father who was constantly renovating and flipping homes. This made our perspectives very different, especially since we were looking at homes between 70 to 120 years old. I had always dreamt of a home with amazing character… aka the original craftsman bungalow with the perfect southern porch and a fireplace. The bungalow we looked at ended up having a lot of deal breakers because of the structural issues. It would have taken so much time and money to fix and in the end it only had 1 bathroom and 2 small bedrooms. The house would never have been big enough for a family and our business. Our home, now, needed much less work and had all new HVAC thanks to professionals such as Premier HVAC Services in Terrell TX, plumbing, roof, electrical, and insulation. You can also look up AC maintenance in Redmond, WA or visit sites like energyprohvac.com for additional guidance (Read More…). We also have a space ready to turn into our studio, more on that soon. Plus we have 3 bedrooms and 2 bathrooms in downtown Raleigh. We can always update features to fit our style and one day we will add my dream porch, but for now we just feel so lucky to have found a home. Everyday, I wake up and see the light come in and I fall more in love with it. One day the tile will change in the bathroom, the cabinets will be white, and we will destroy that hideous lampshade chandelier that kills me a little everyday. But none of those things are deal breakers. Bad light…deal breaker. Needing new electrical, new roof, chimney sweeped, structural work, termite damage are all deal breakers no matter how perfect the details. At least for us. The biggest thing is to keep things in perspective and keep your aesthetic eye open to what could be. Especially be realistic about renovations and updates adding up and what you can afford. No matter how "perfect", if it makes you angry one day because it never becomes what you envisioned, it wasn't worth it. At least that's my mentality.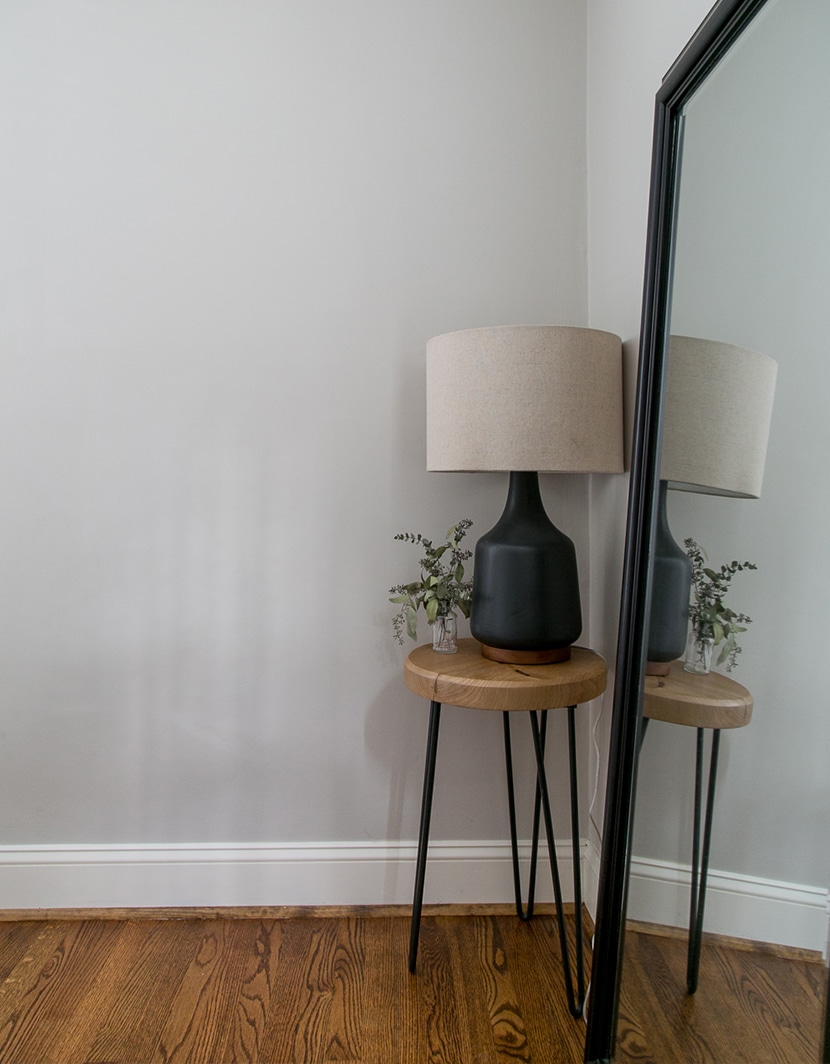 I know this was long and maybe drawn out, but I couldn't tell this story half-way. Like many of you we look at the same images on Pinterest and other blogs at these perfect homes and feel like they just arrive perfect. Though our story was wild, I don't think it is very unique. I was surprised every step of the way how things went, but all of our friends have similar stories that are just as wild. The stress was overwhelming and the emotional roller coaster took me to some bad places this summer. At times, I was pretty hopeless about the whole thing. What it taught me was that things truly do come at the right times, and will be exactly what you need. I wanted to share this story openly and honestly, because I think it was a piece of the last 6 months of this space that has been missing. I felt like our story was something I wanted to be open about, especially for all of you entrepreneurial couples. Know that it is possible, with time, planning, clarity, and hard work to make sure you have money saved, you can make it happen. Just like anything, if you are intentional it will come together in all the right ways it should.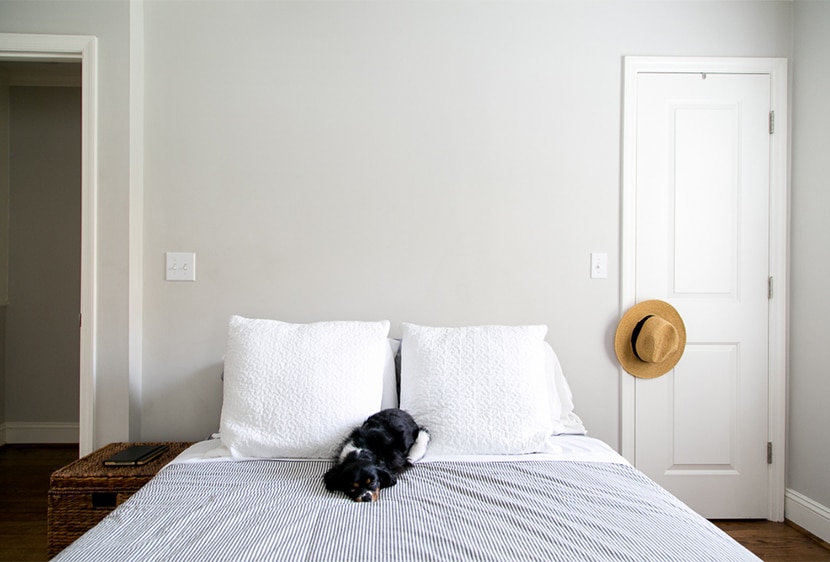 If you have further questions or something more specific to ask about our experience, need recommendations, or simply want to share your own experience, I would love to hear it! I know this is a topic not many people share about openly, but I would love to hear from those of you in this process no matter where you are at.
Next, we will be beginning to share and refer back to this post as we transform the space and begin to make it our own. I am excited to share this part of our journey with all of you and to plunge into this process. I am pretty intimidated about some of our plans, but just like anything, it just takes work.
Happy Thursday!