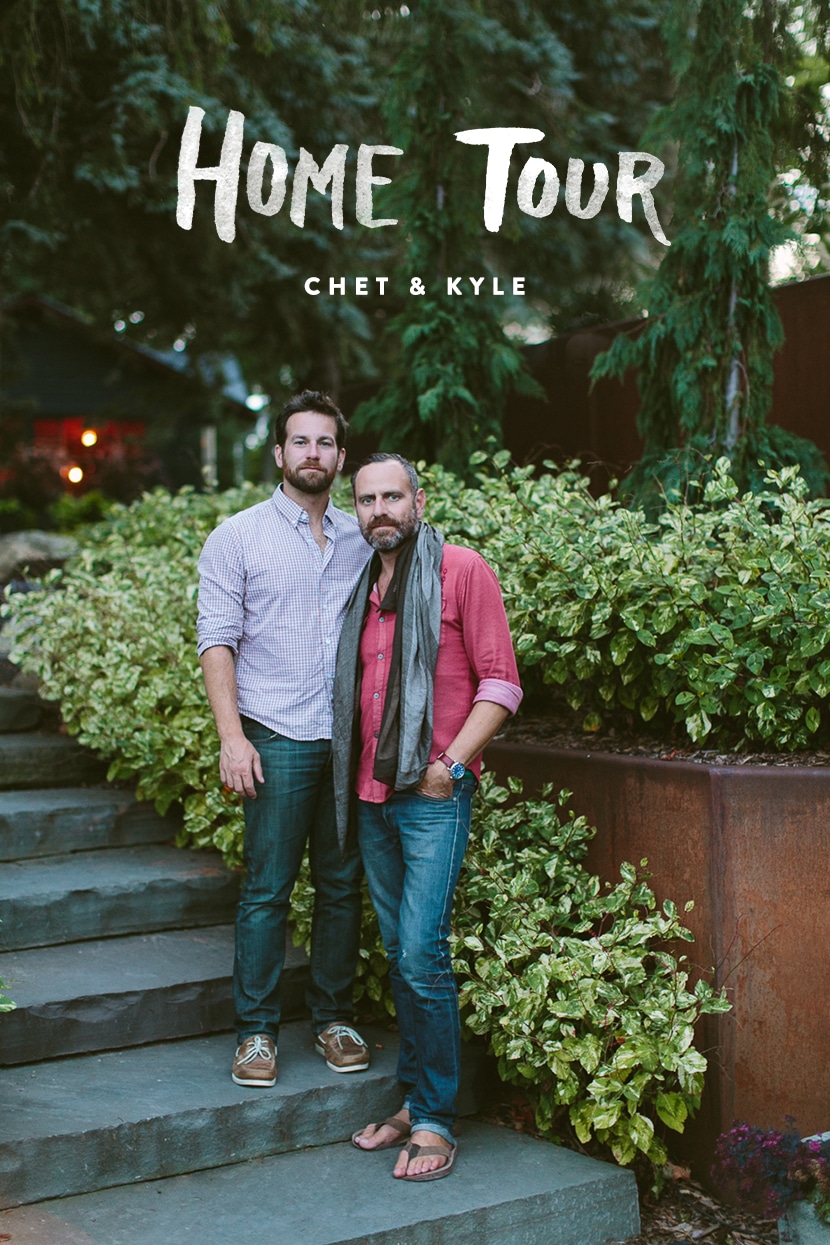 About four years ago, Mike and I met Michael "Chet" Chetcuti and his partner Kyle Evans for the first time. In the years since we have known them, they have hosted our Detroit Simple Evening at their Motor Loft in Detroit, we have branded multiple businesses together, and spent way to many late nights finishing bottles of wine together. These two, are two of the most brilliantly, stylish, caring, and genuine people you could have the pleasure of meeting. Chet and his family are major names in the Detroit automotive industry, but that only begins to describe who Chet really is. He is a true tastemaker. His path is his own. From knowing the next food trend and being able to perfectly prepare it to seeing the next big thing before anyone else, Chet is someone who encourages and believes in people. Without a doubt we can say, he is one of the reasons we see Detroit as an underdog/city of opportunity, instead of a city of the past. He is a job creator, a chef, and a rock star (seriously he fronts the band – The Chet Offensive).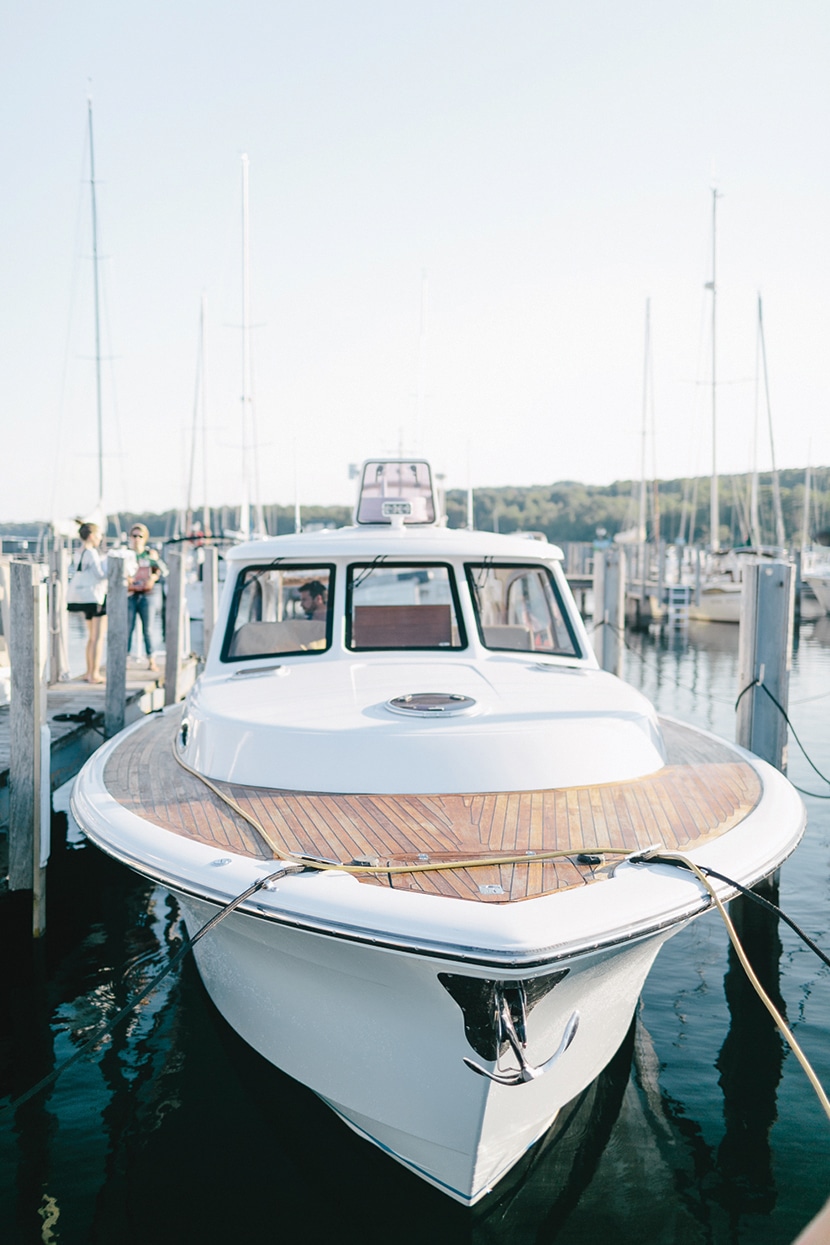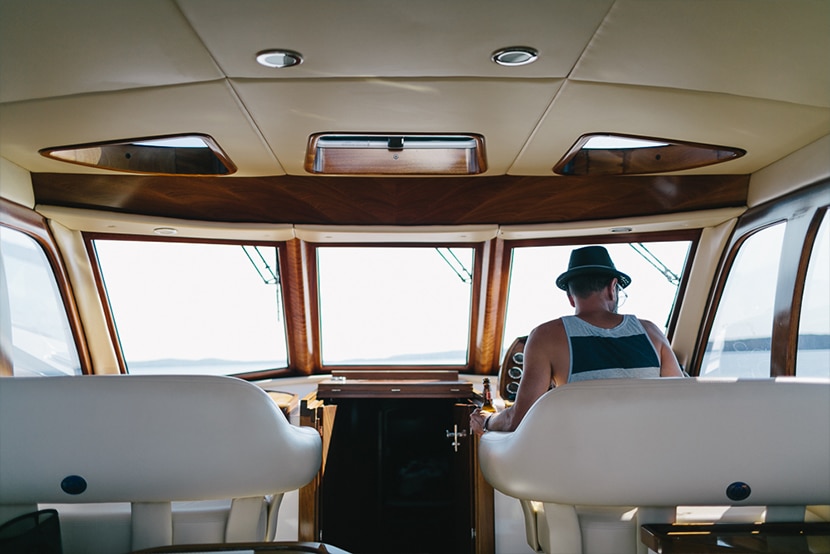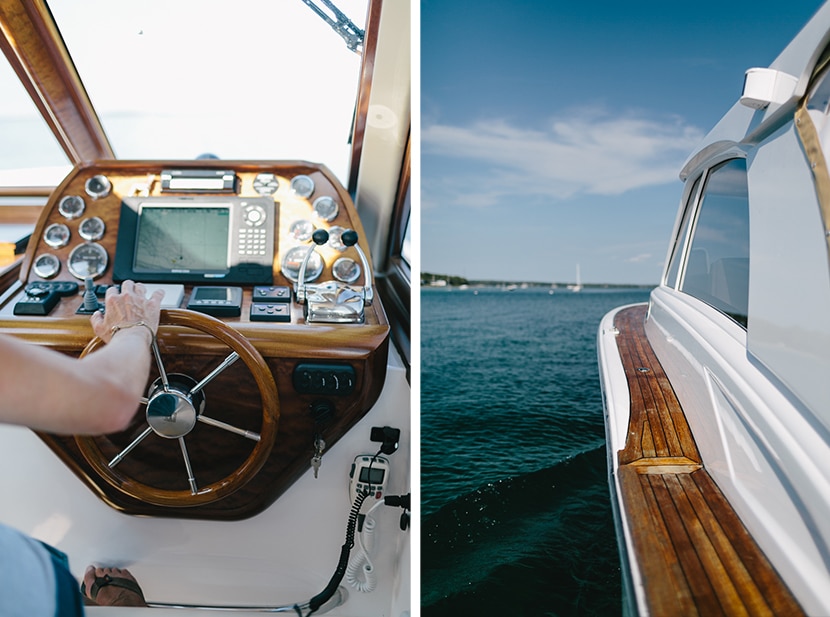 Kyle, is an inspiration all his own. Owner and founder of Kyle Evans Design, you will find Kyle has designed everything from gorgeous interiors, to yachts, to cars. He is a true creative in every sense. He began his career as a designer for Jeep and a design professor at the College for Creative Studies in Detroit. He effortlessly creates environments, experiences, and designs that are timeless. As we tour their home you will hear where many of his theories come from.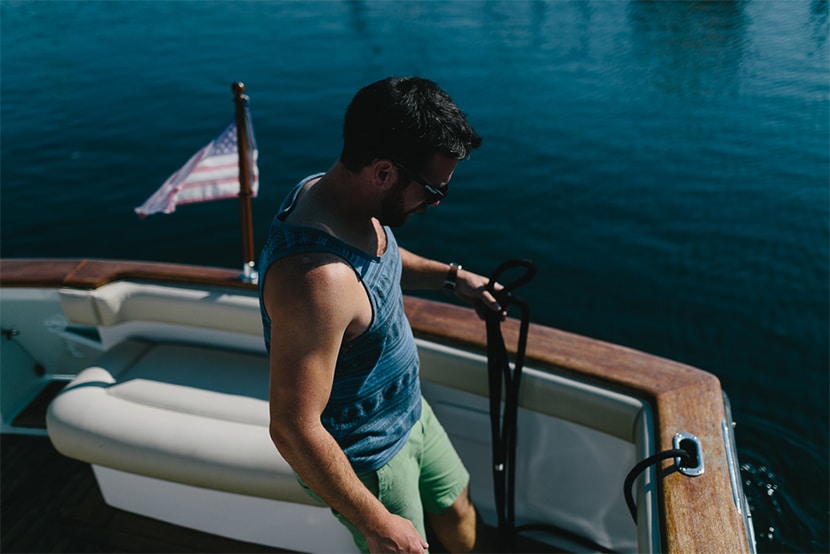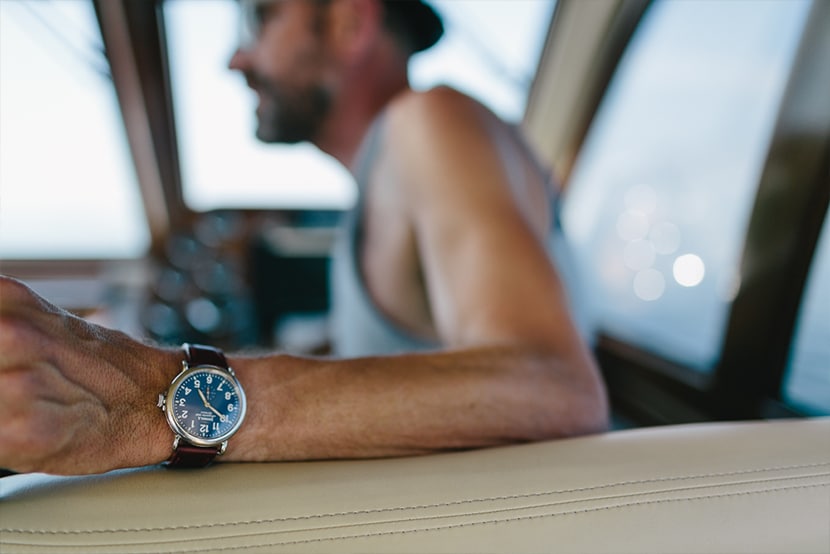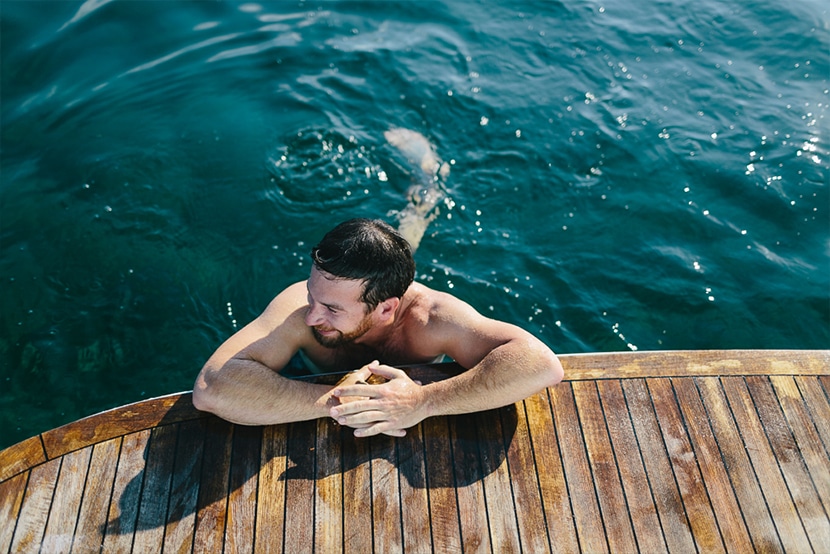 Together, Chet and Kyle, have not only built a life that is well-lived, but have converted the most unassuming properties into some of the most interesting and inspiring spaces. A likely reflection of their vision for Detroit and those individuals they invest in. Currently selling a plumbing warehouse they converted in Detroit, they also are working on a historic art deco home in the South Beach Miami, and a fire station in downtown Detroit. But today's space is one of their originals. For over 20 years Chet has owned this land with only an abandoned schoolhouse sitting on the property. However, in the last few years these two have turned this private retreat on the tip of Leelanau Peninsula in Northport, Michigan into something all it's own.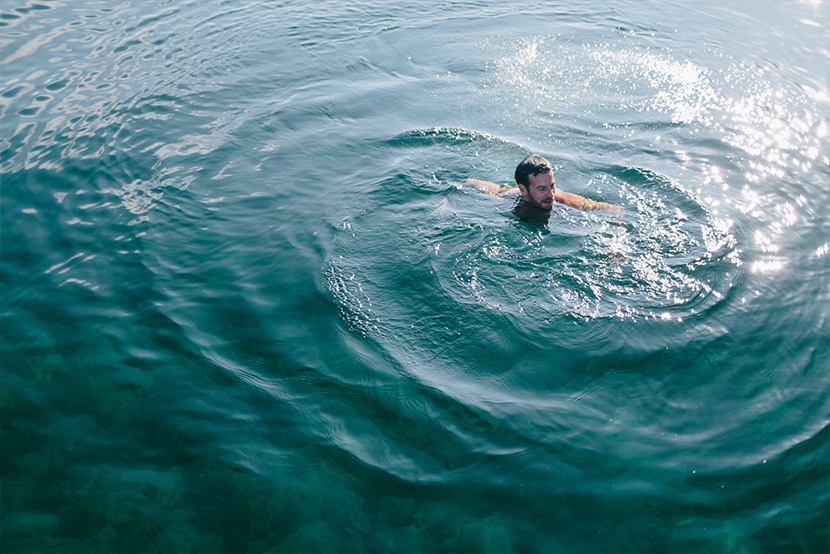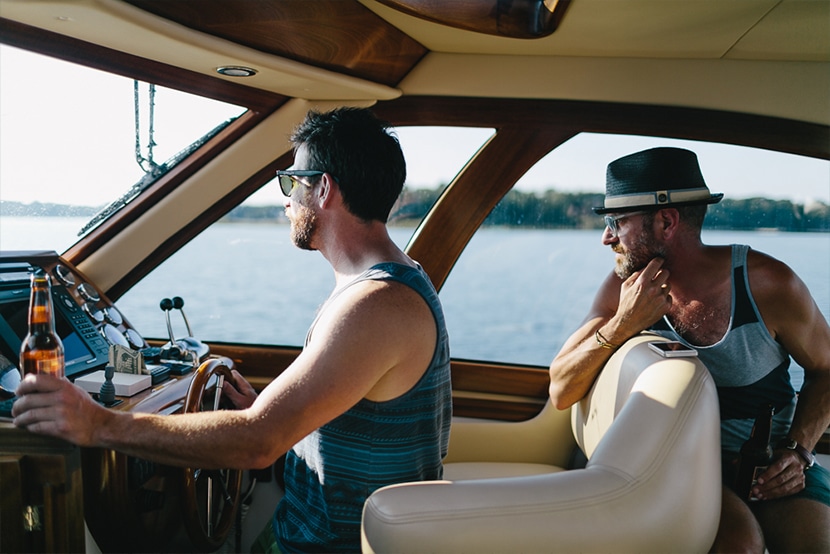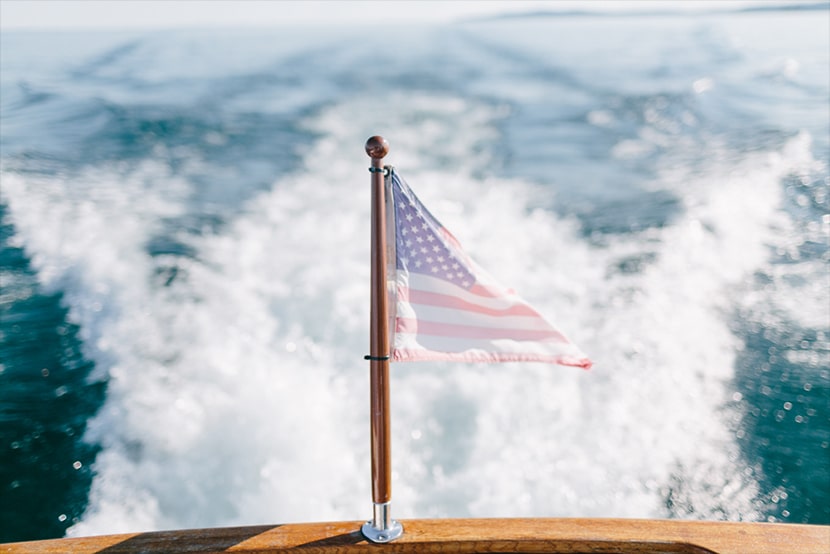 The home sits on the shore of Lake Michigan with a view of both the North and South Manitou islands. Every summer night the sun sets just above the tree line. Below the house, there are some of the quietest beaches on the shore of Lake Michigan that are only a meandering walk down from the house. Truly a slice of paradise, especially in the summer months.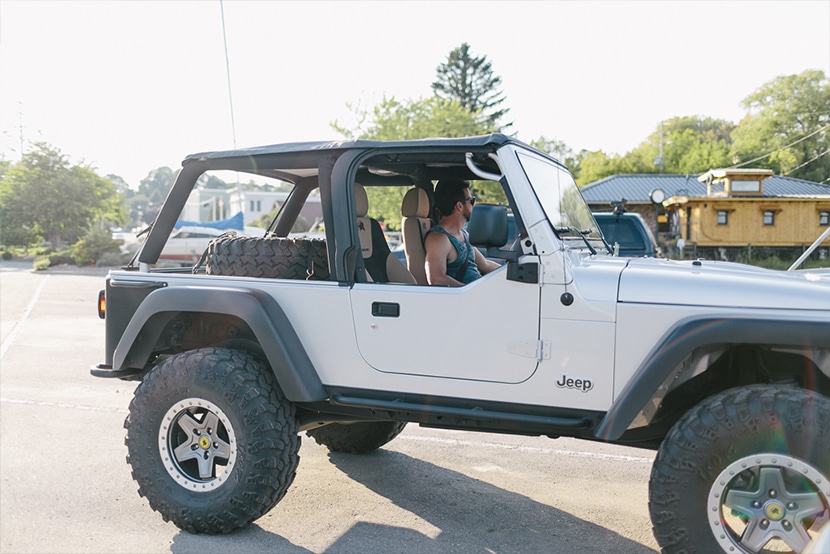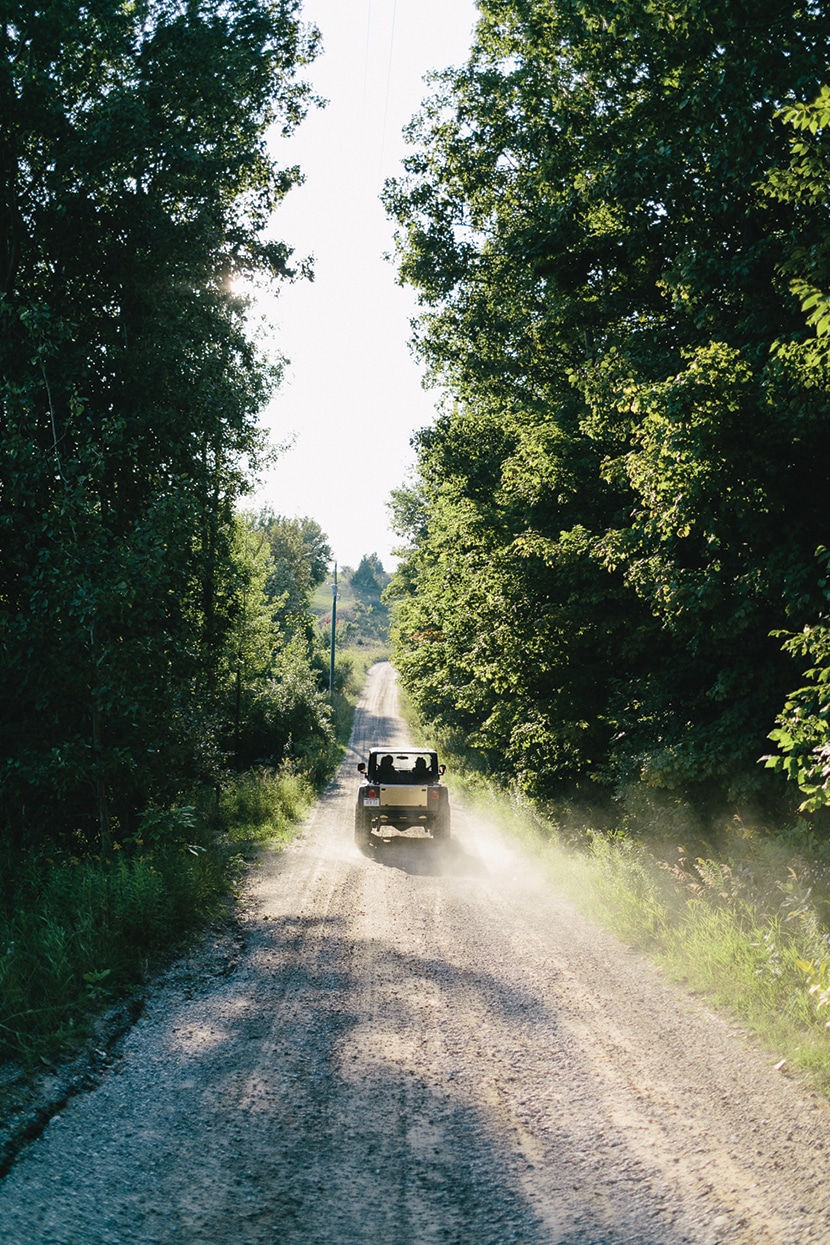 Last summer, we joined Chet and Kyle for the last full day of summer. Through the day we toured their home, went for a boat ride, a swim, and returned back to Chetonka for a wonderful homemade locally sourced meal by Chet. We loved every minute of our day with these two and sat down with Kyle to hear a bit more about their life and how they put this amazing space together.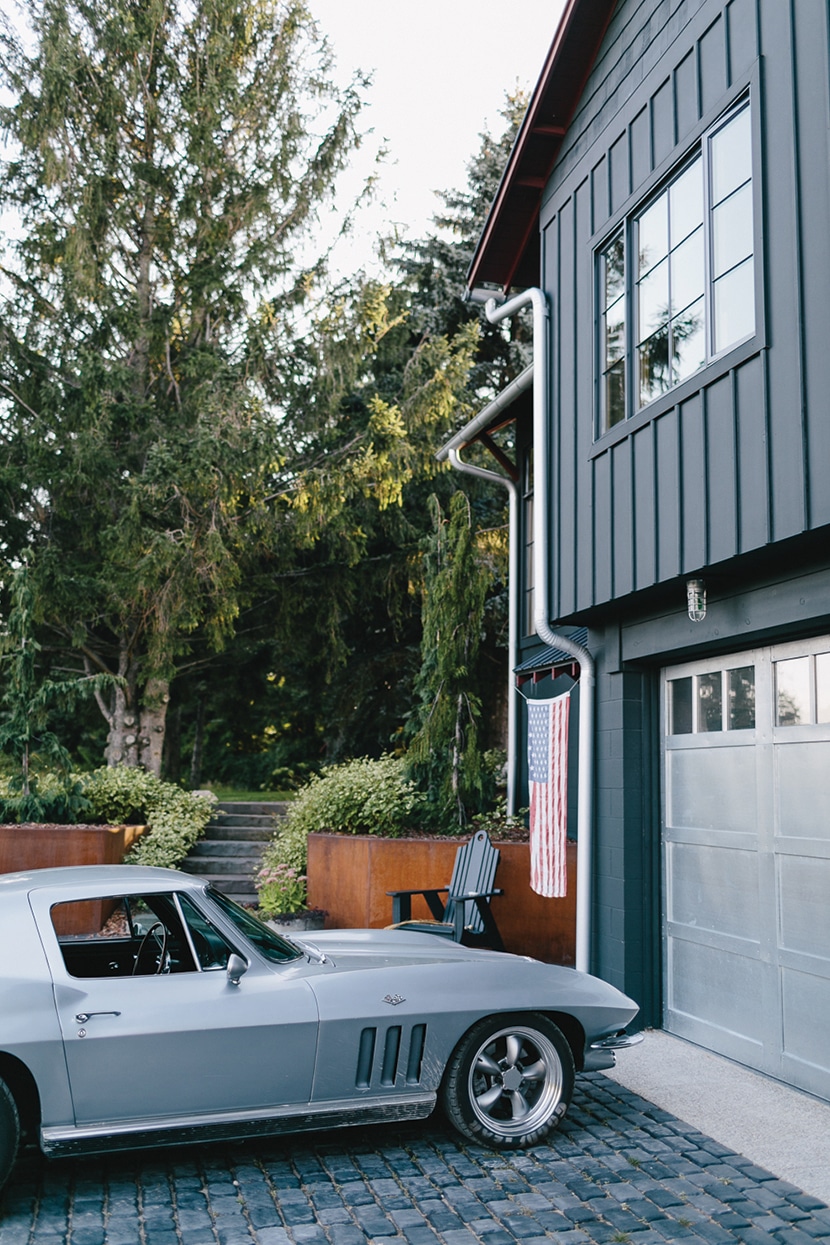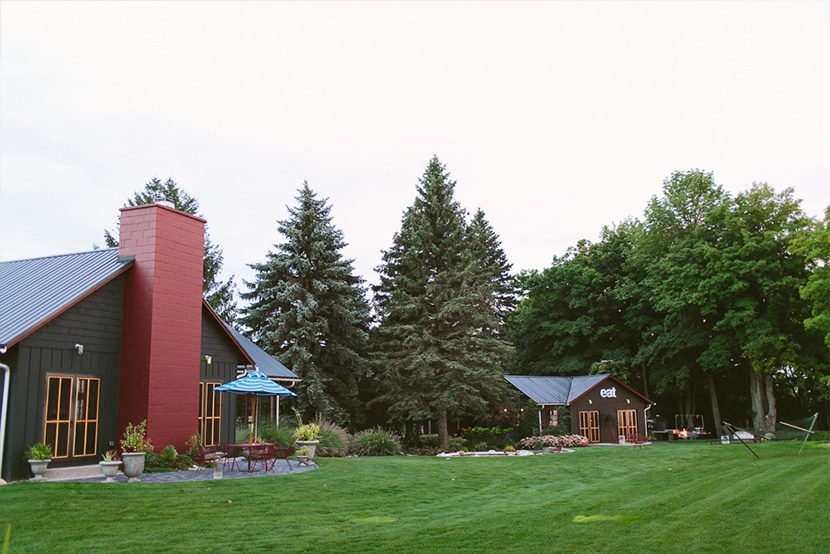 Tell us a little about what you two do. You have a major history in Detroit and the automotive industry, how has that played into your careers and passions?
We both have major ties to Detroit, both physically and emotionally. These carry with us where ever we go. We are very passionate about cars and the car industry in Detroit. We have been deeply involved in the design and production of automobiles for decades and these skills always directly translate into whatever projects that we take on. If we can not find it, we design it and make it. We also tend to take the 'polish' off of things and give them a Detroit patina.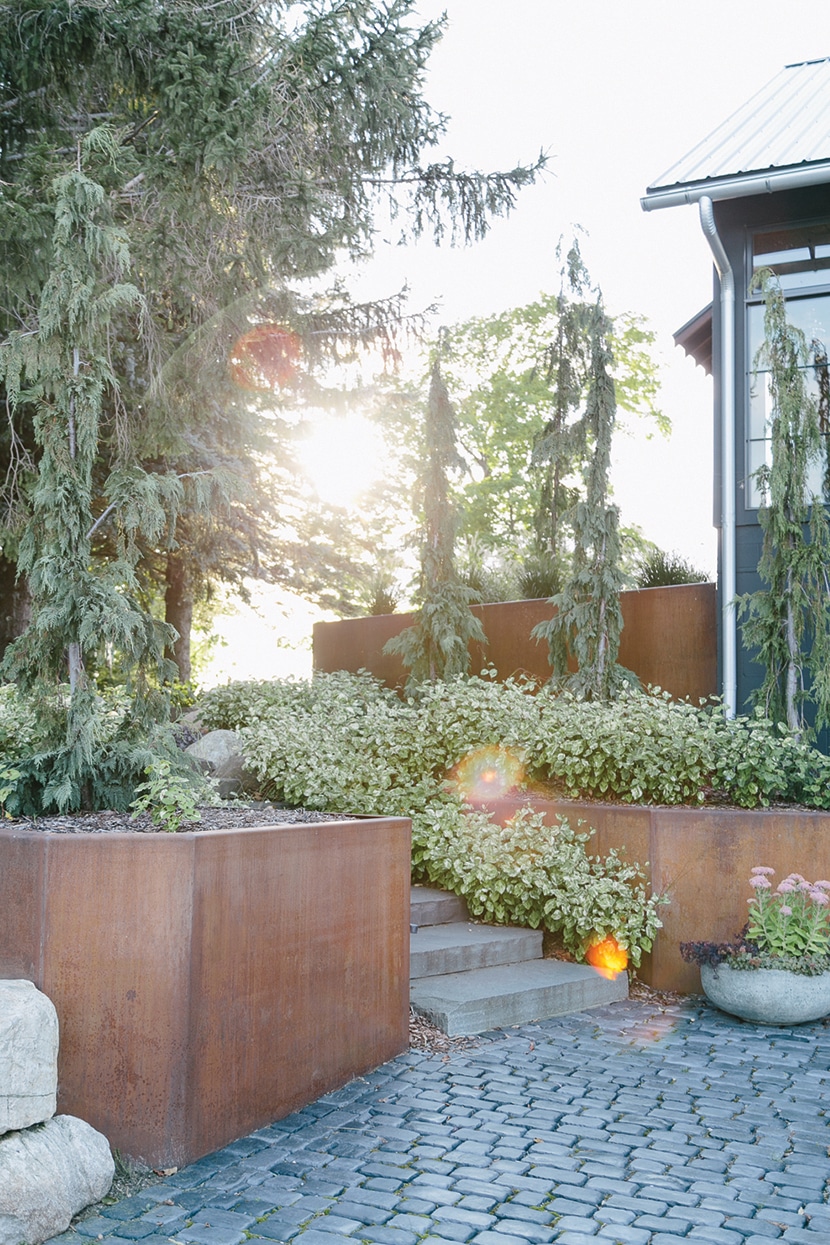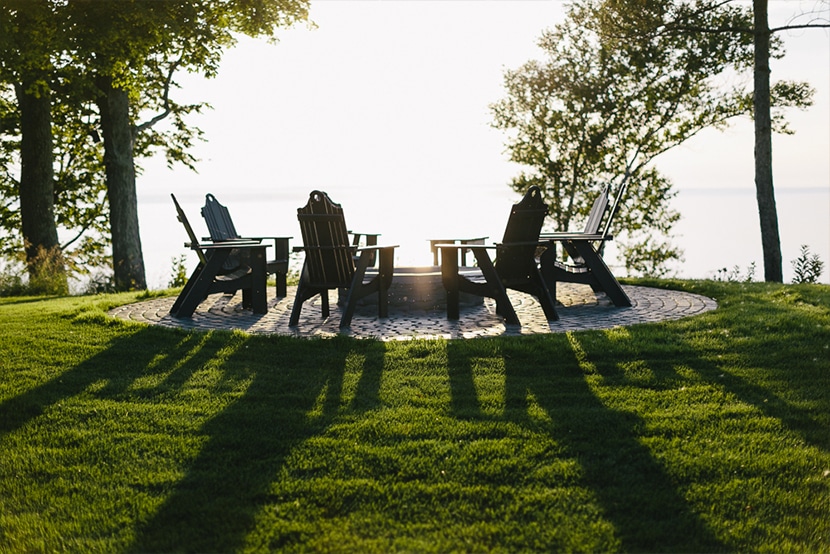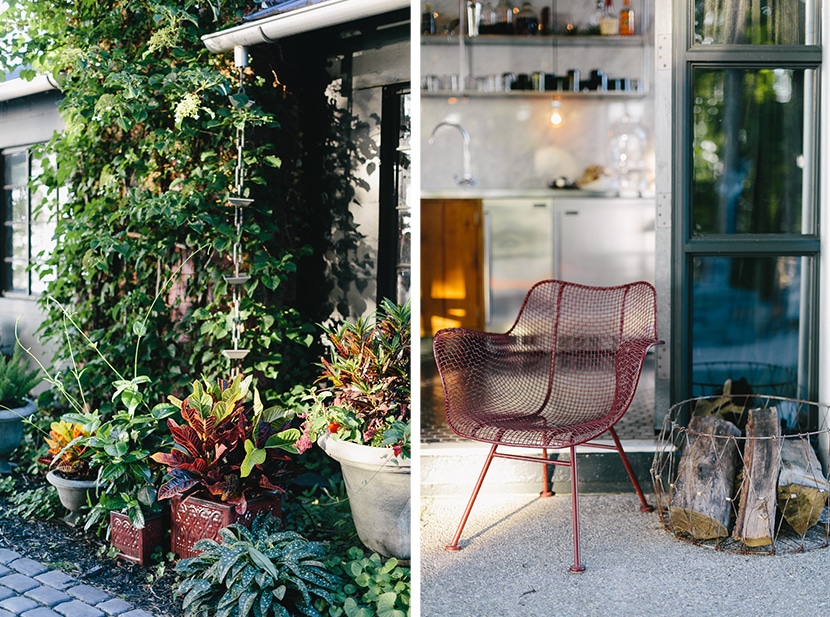 The aesthetic in all of your spaces is so unique, timeless, and combines so many styles. How do you approach each space? How do you combine your tastes?
Good design is timeless. Once it has met certain functional criteria, each new space is a blank canvas. We like to fill a space with great pieces from all kinds of different designers, from different era's to create an overall 'lived in' space that reflects its environment. Artwork is a very important accent to spaces. Great local art can do a great job to tie everything together.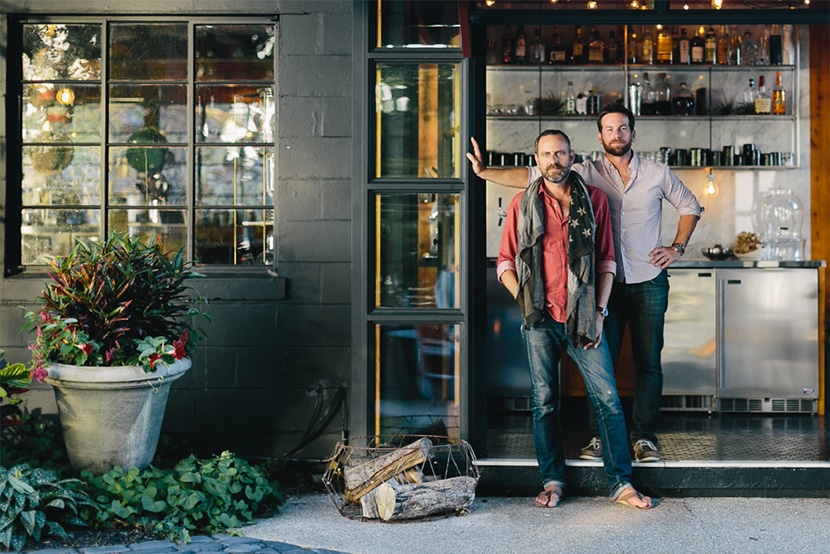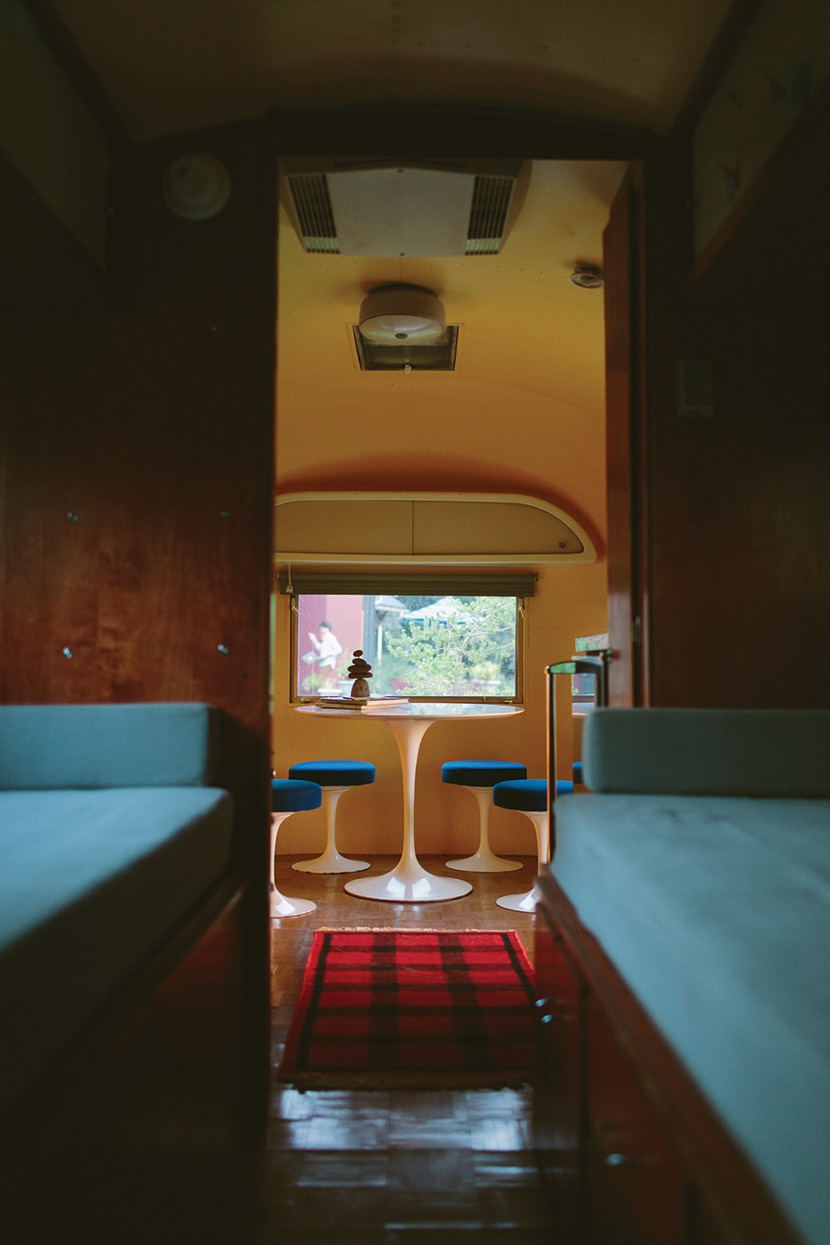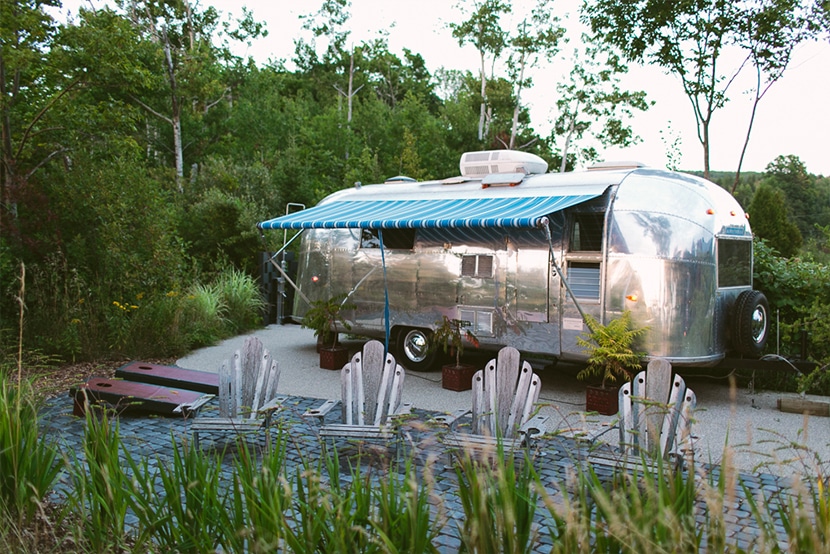 What has been the progression of this house? You have a place in Detroit that is amazing and one in South Beach that is in process, but I know this one has been a continual work in progress for a couple years. Tell us some of the history, and a bit more about its transformation.
This one never ends. We have already made some major changes since you were here, last summer. It is a constantly evolving project. We started with a one bedroom cottage that had enormous personality. It was such a great little space, but it ceased to function for our growing family and free time. The object was to hold on to that original personality as tight as possible while expanding every aspect of the property. Make it larger and more functional but hold on to the charm.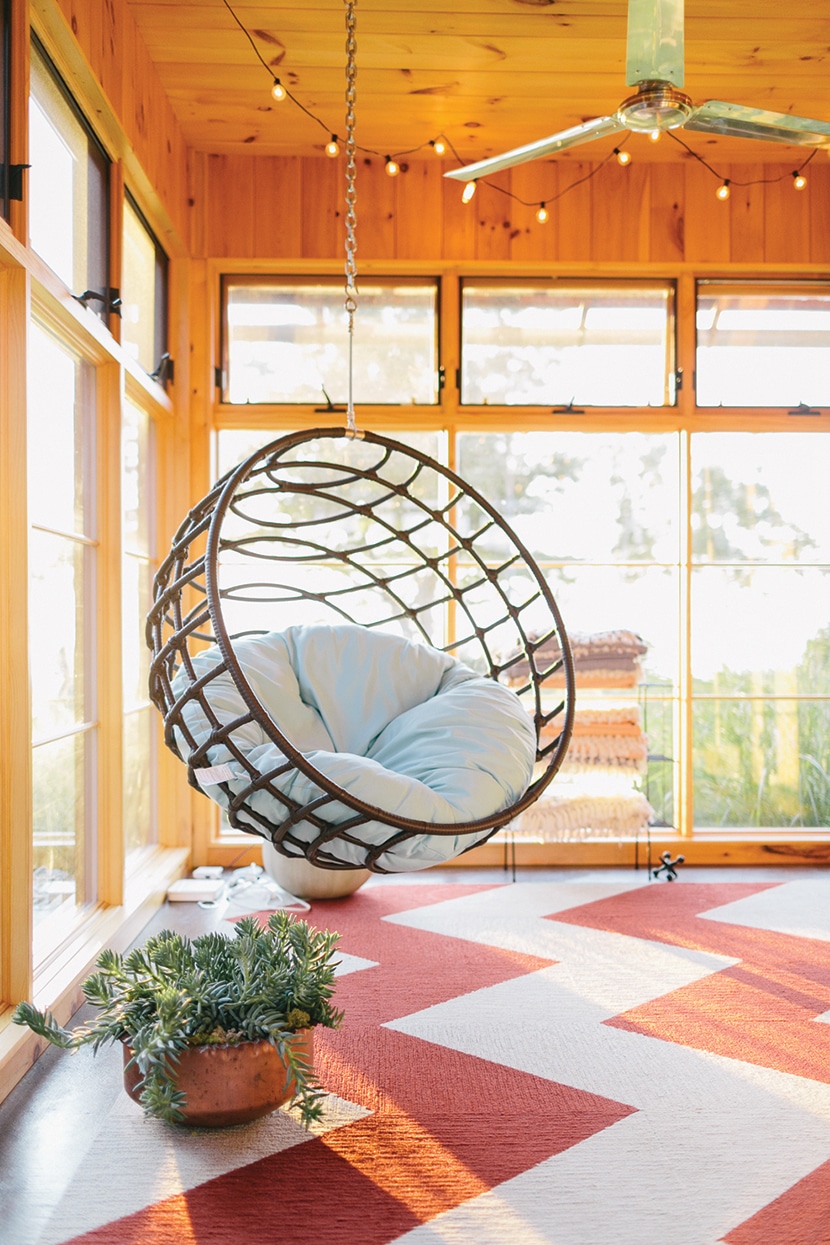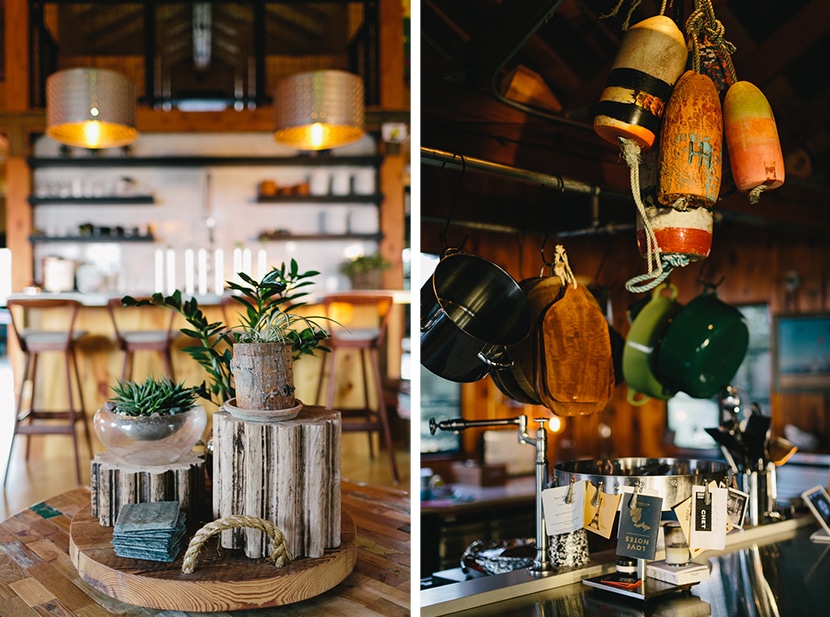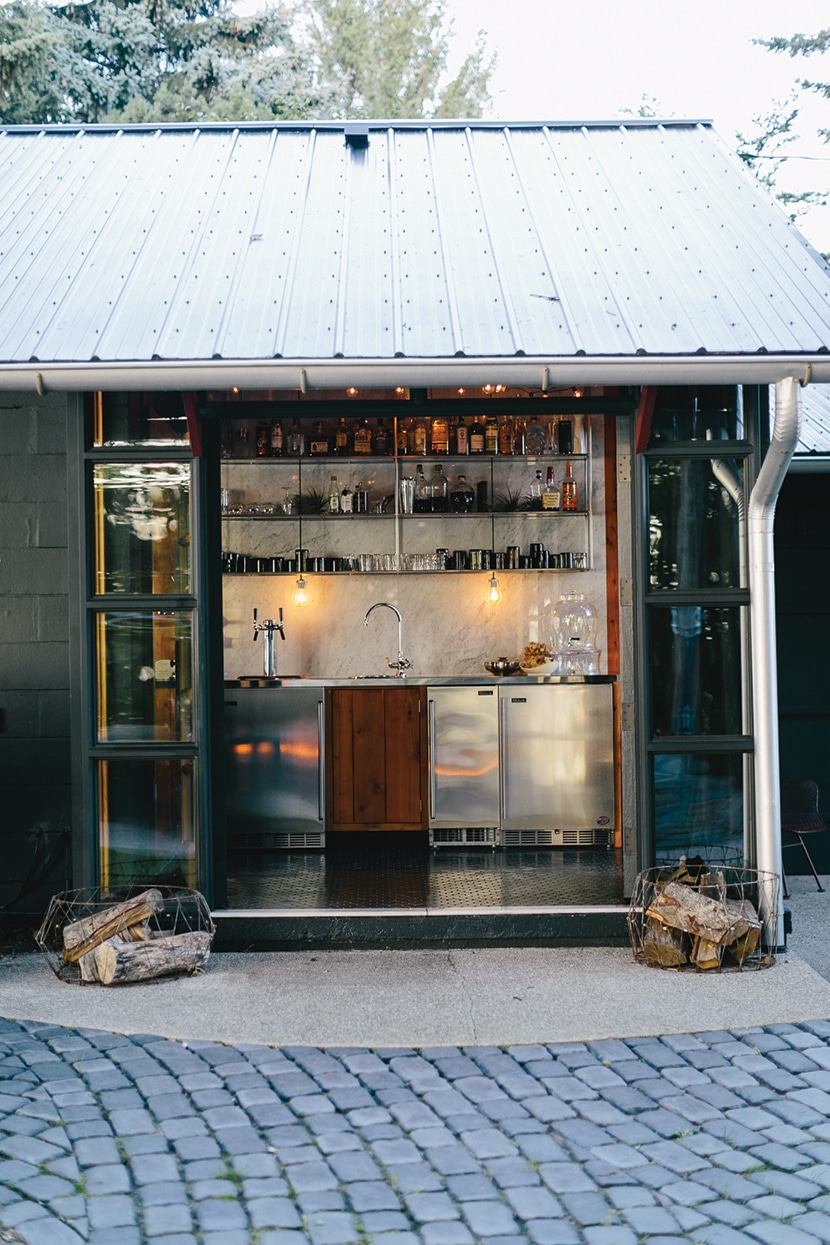 Is there a favorite space you each love at this property?
The showers. oh…. the showers… and the Airstream. It's a great little rustic getaway 
When up north what does your day-to-day look like?
Coffee and email in the mornings, farmers markets, elaborate meal planning, gardening. Then hikes or jogs on local trails, an afternoon spin in the boat when weather allows, cooking and outdoor fires at sunset…. and the occasional trip back to Detroit.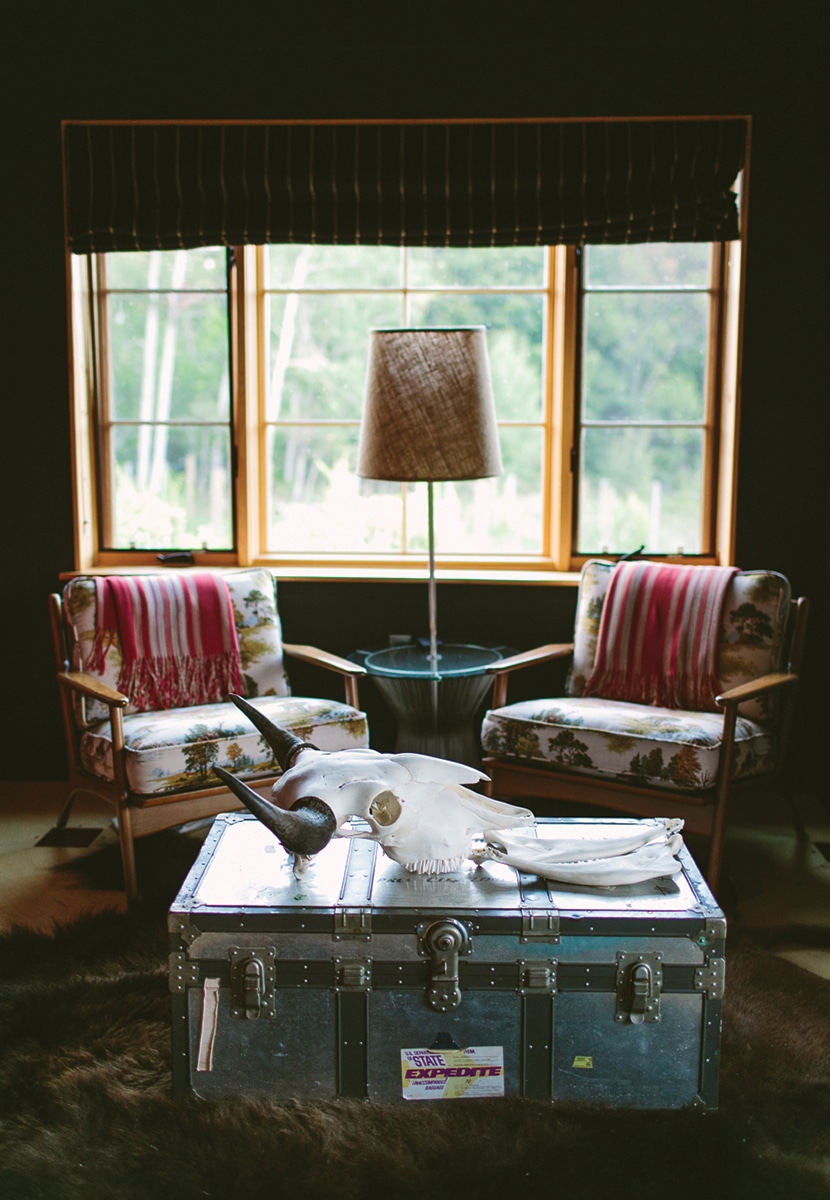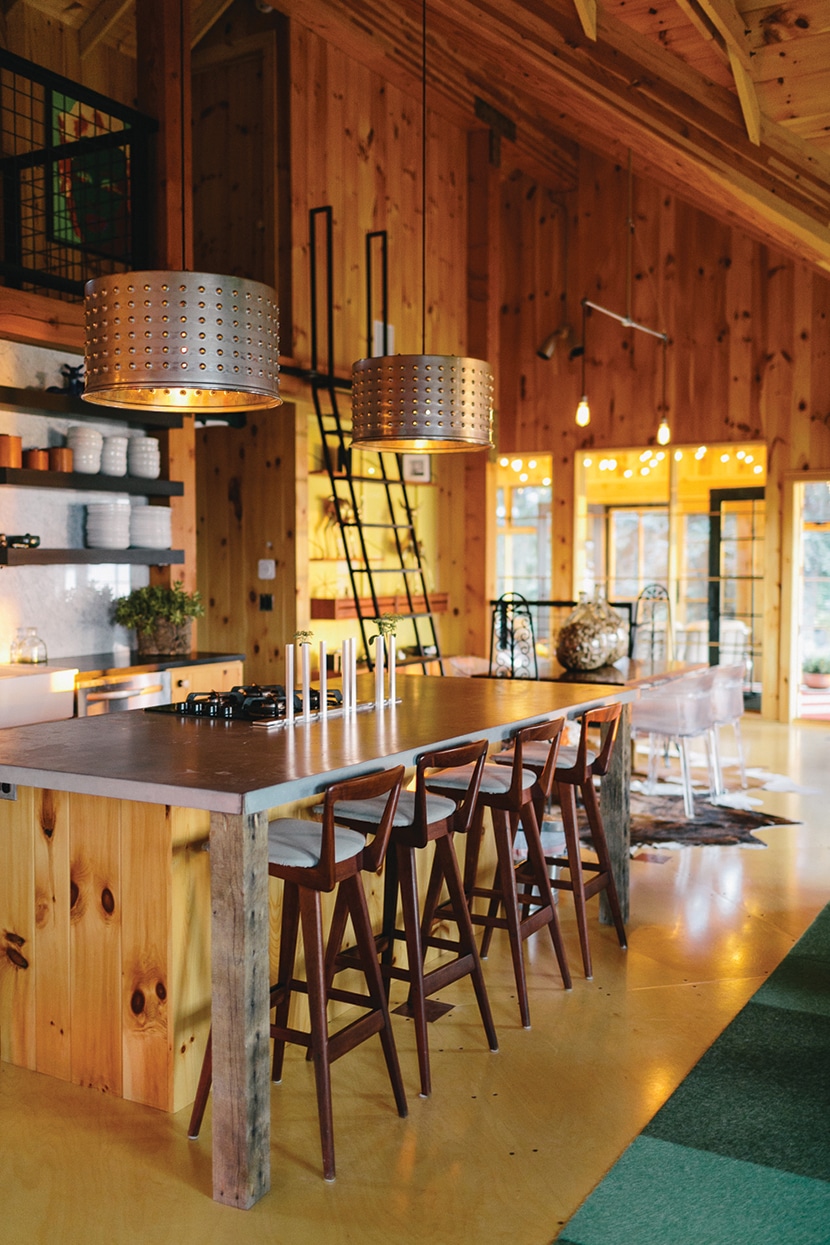 There is nothing we love more than the dinner parties you two throw. How did you specifically design this space for summer entertaining and cooking that is 100% unique to you?
We made the space as efficient as we possibly could, while maintaining a sense of warmth. We opened the inside kitchen and dining areas to the outdoor kitchen and dining spaces for a seamless experience. The space is basically a commercial cooking space inside and out that is masquerading as an old cottage. This allows for us to prep, cook, serve and clean up for a large group in a fraction of the time it would take with an ordinary kitchen. All the while as we quickly clean, the guests are distracted by the amazing view. One thing of note is that we have always entertained for large numbers even on a 1923 Norge cooktop. We just grew up that's all.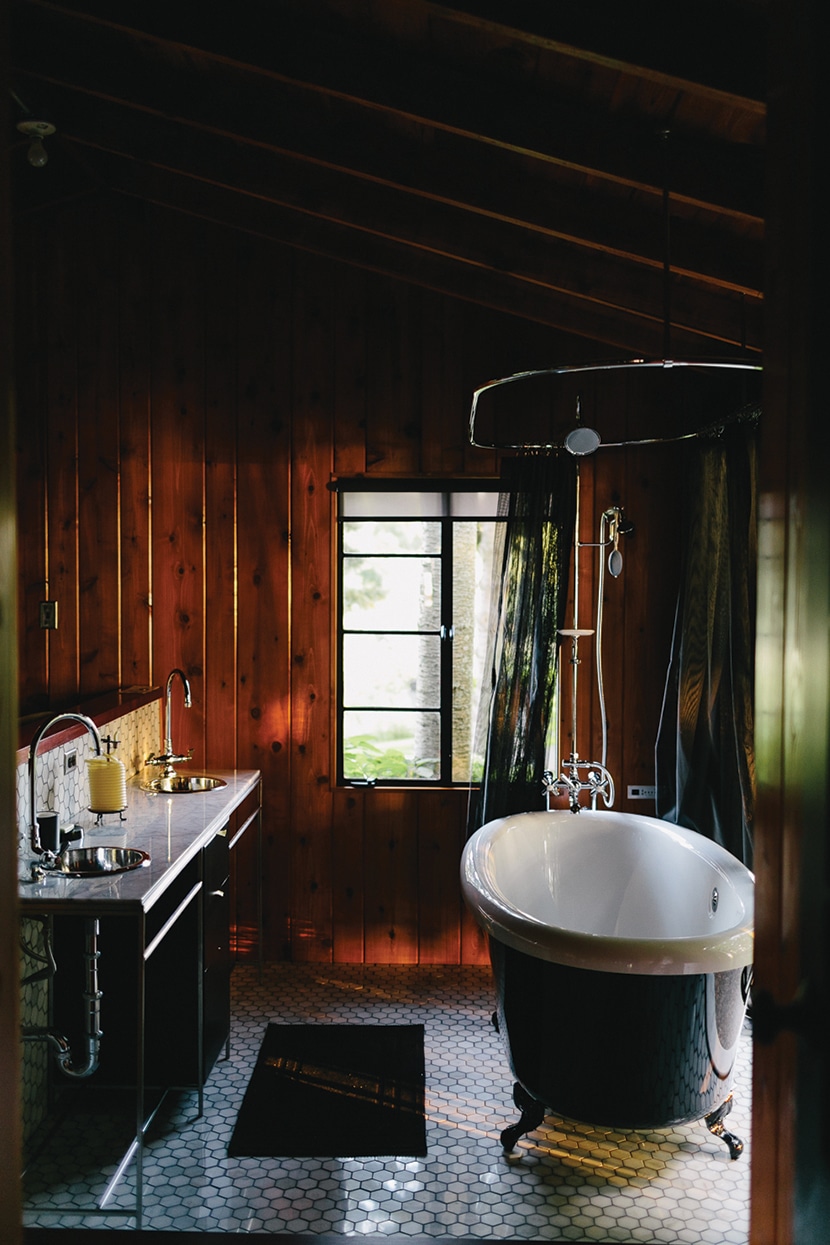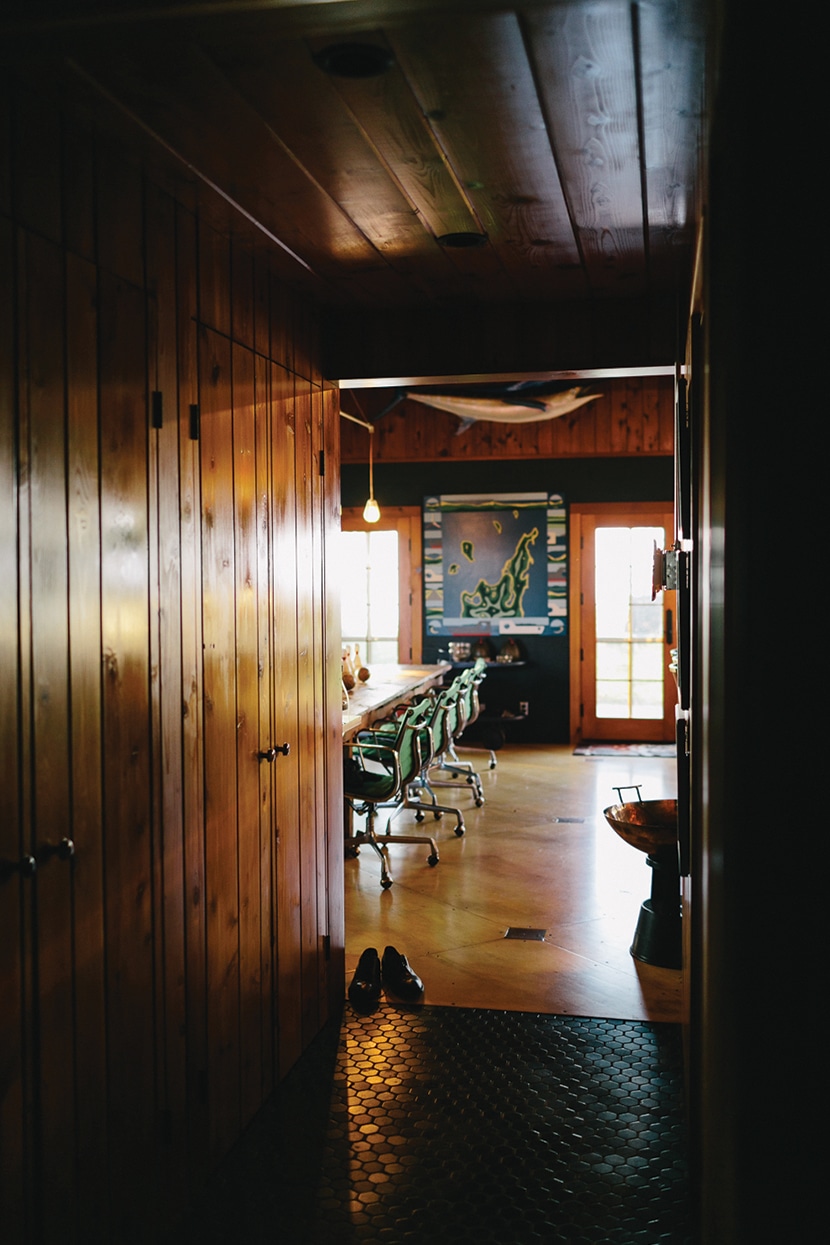 What would you say is the most important thing to focus on when building a space centered on entertaining and cooking?
Make the kitchen visible and part of the experience. These days most people are interested in food. Where it came from, how it's being prepped, and when they get to try it. We keep things very local and transparent, and most guests end up in the kitchen, so you have to make it comfortable and accessible to the guests while not getting in the way of the cook! Function, Function, Function. From prep to clean up make no compromise to function. Our kitchen is 100% composted or recycled no landfill needed.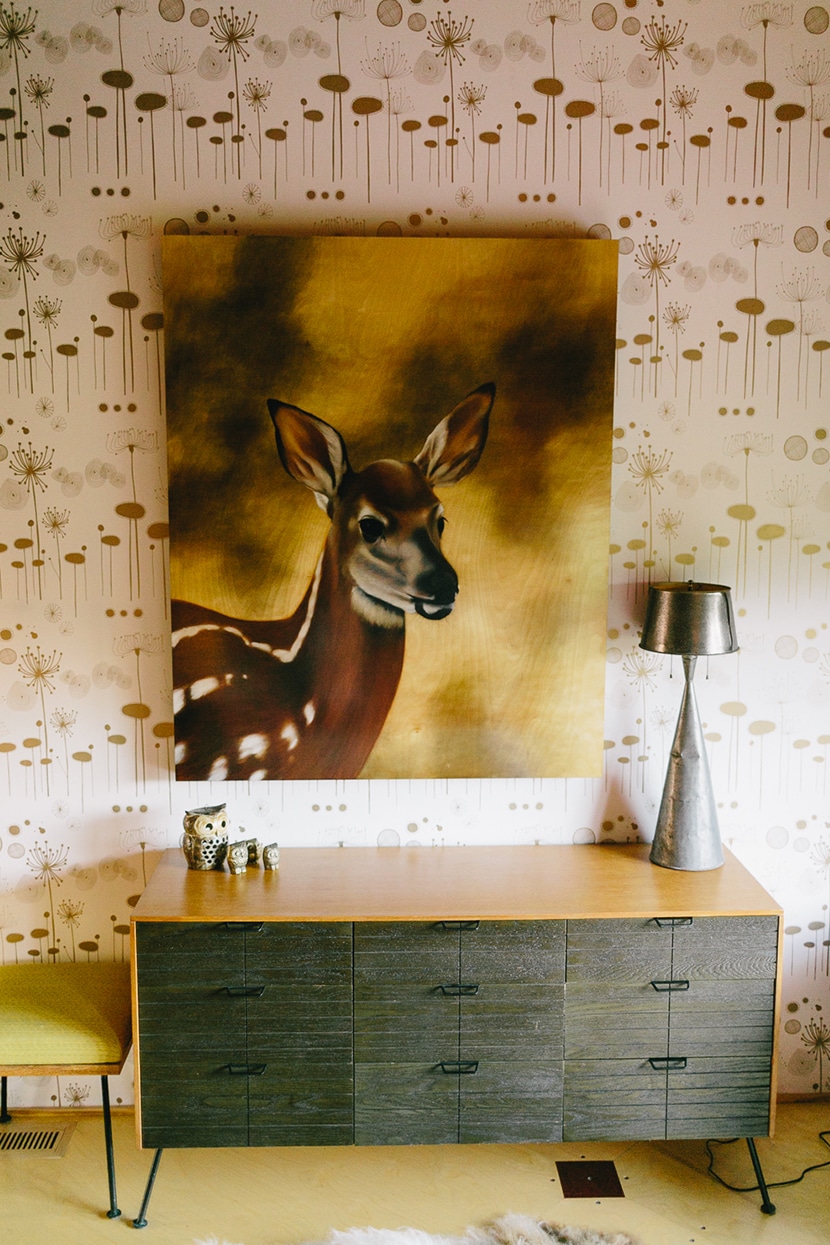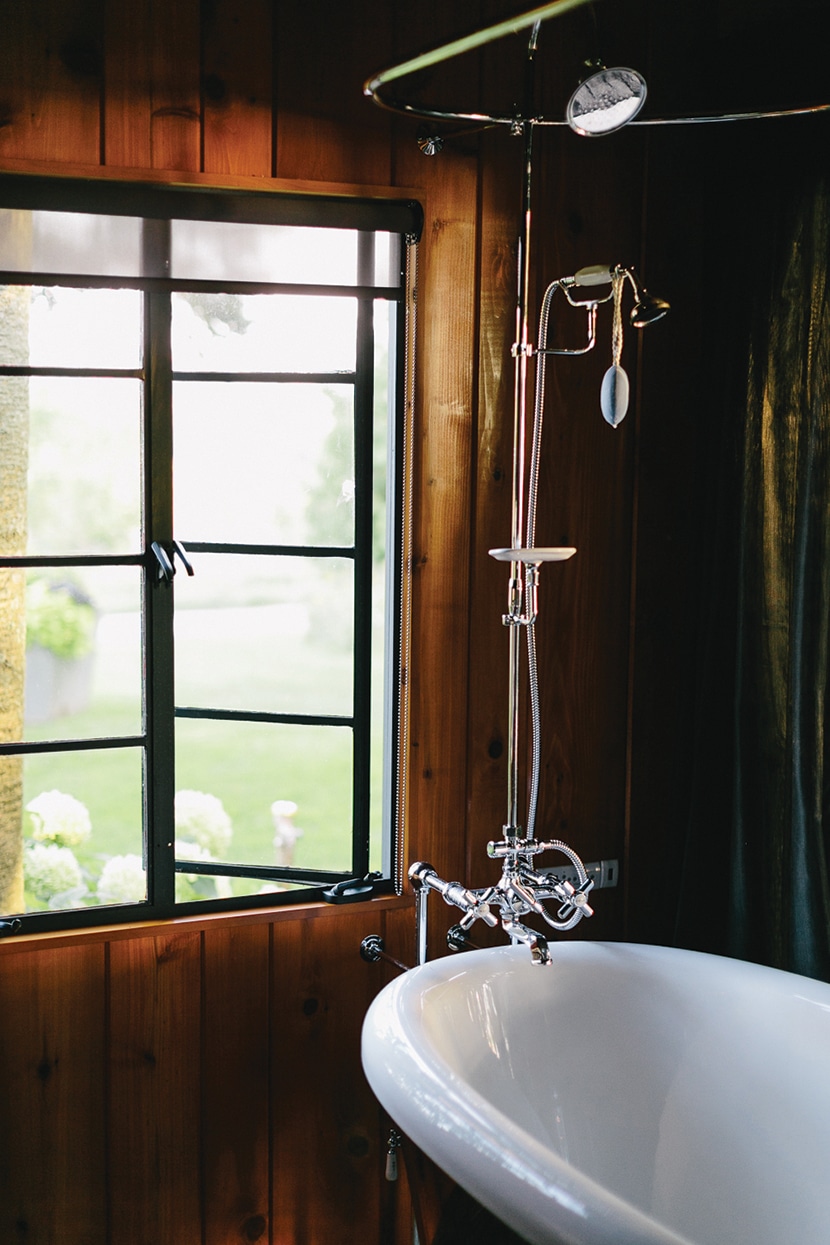 That said, best party ever and best story from it?
oh  – those are usually the ones that get foggy with the details. I would say the party's centered around marriage from engagement to rehearsals to full on nuptials, those are the best.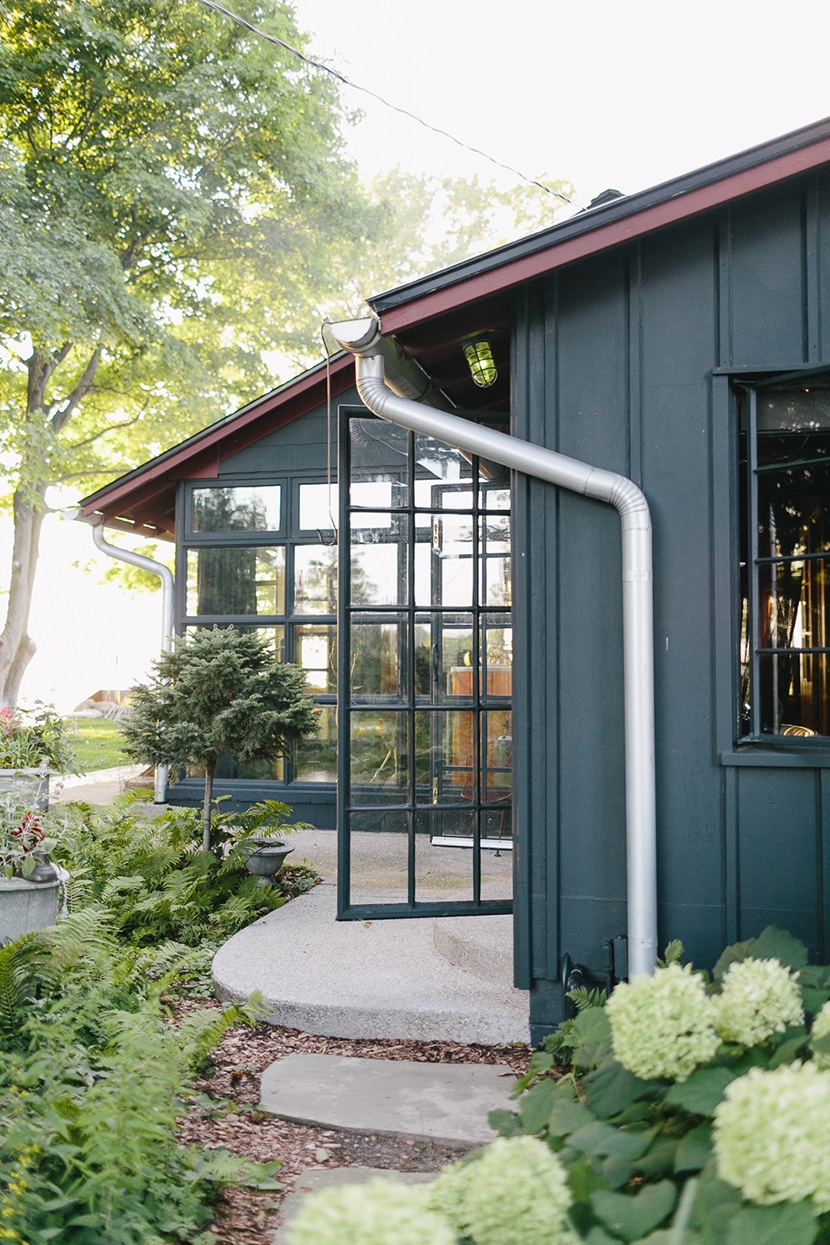 Any details we should know about the house that would be surprising?
It started as a one room school house for the Native Americans that once lived here. No electric power. everything was LP including refrigeration and lighting. A collected rain water feed and gravity feed water system was the water system.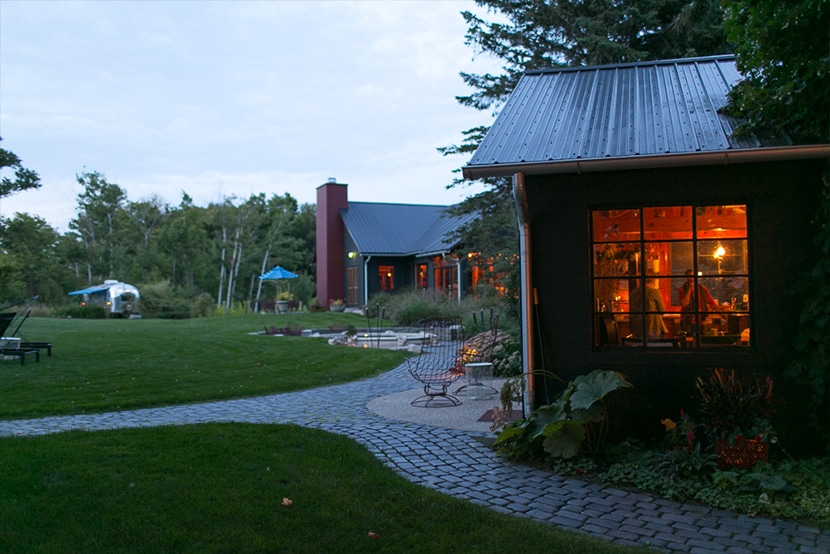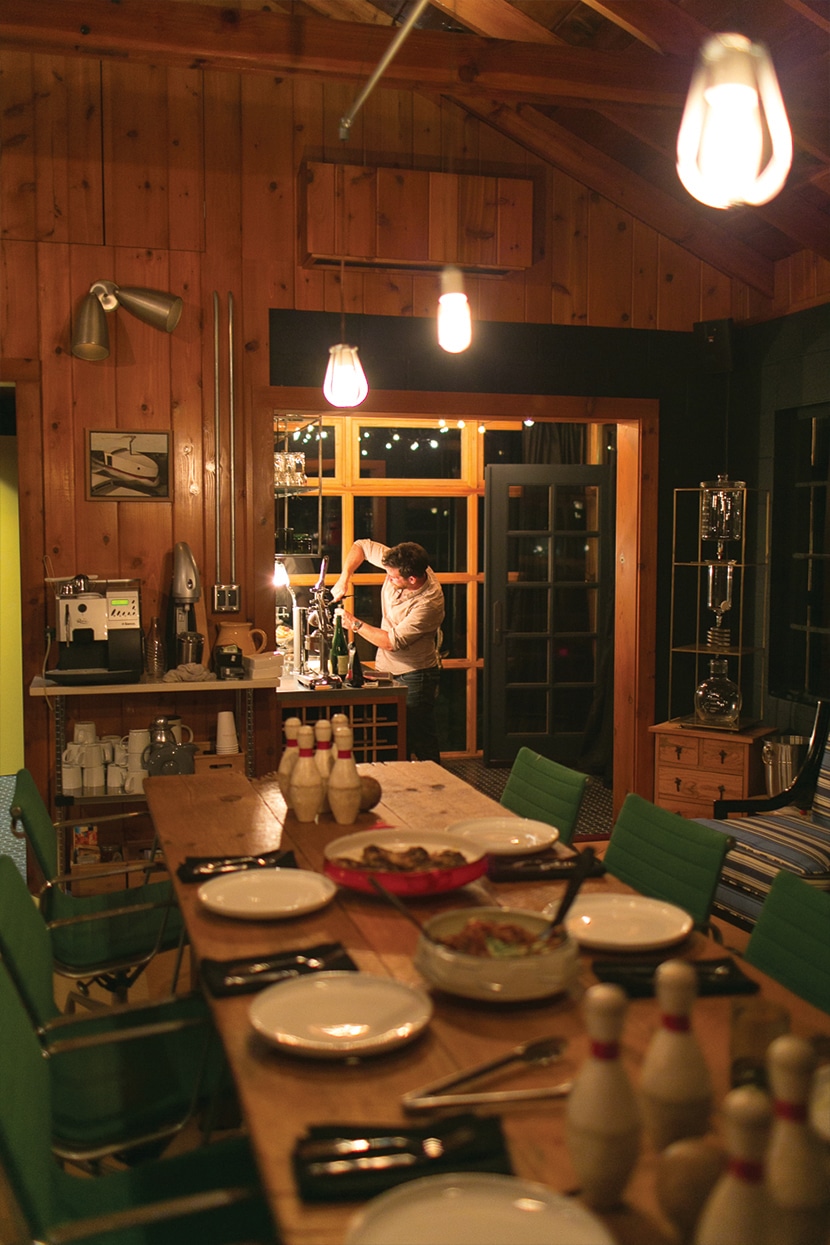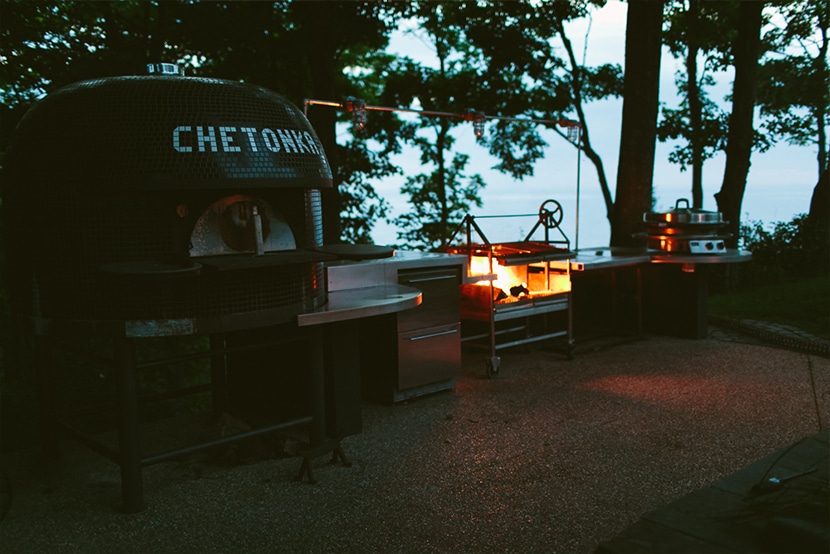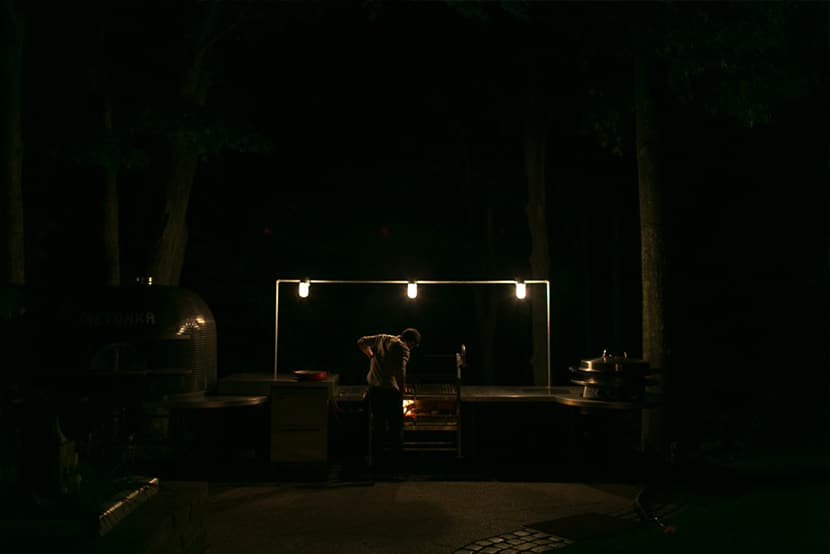 If you could only choose a couple pieces from this house to keep, what would they be?
Chet – the le chanche stove, the pizza oven, the fountain
Kyle- the bar space, the custom outdoor dining table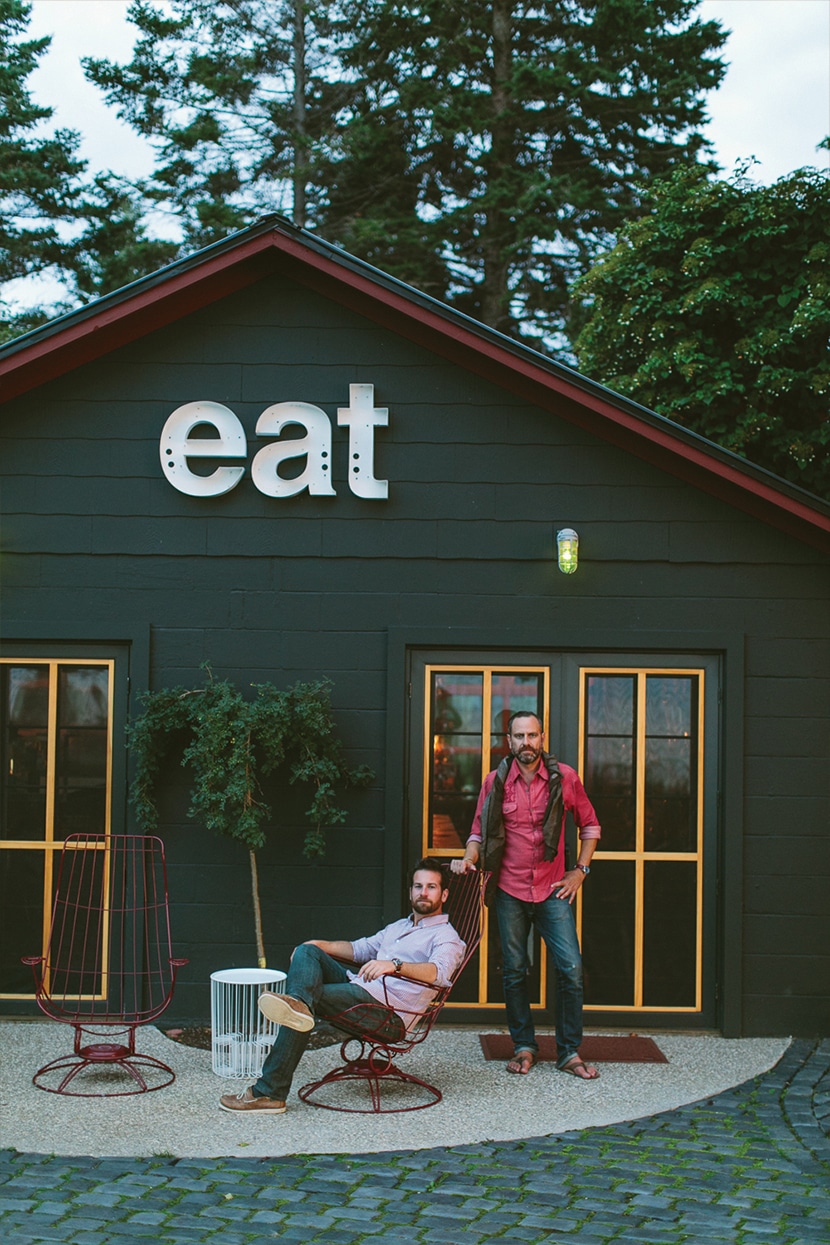 What is your advice for living the best life in the most beautiful way?
Make sure to be connected to your surroundings. Spending time with family and friends and eating and drinking fresh and local in this amazing land that we live in is a special thing. Conversation here tends to back up and breathe. It's refreshing and heartwarming and invaluable. 
Lastly, what is inspiring both of you right now?
Our recent trip to cuba… caribbean Detroit. Amazing. Cuba Cuba Cuba!
A big thanks to Chet and Kyle for bringing us into their gorgeous Northern Michigan retreat.
To follow what they are doing find them on Instagram: @kyleevansdesign and @chet_offensive