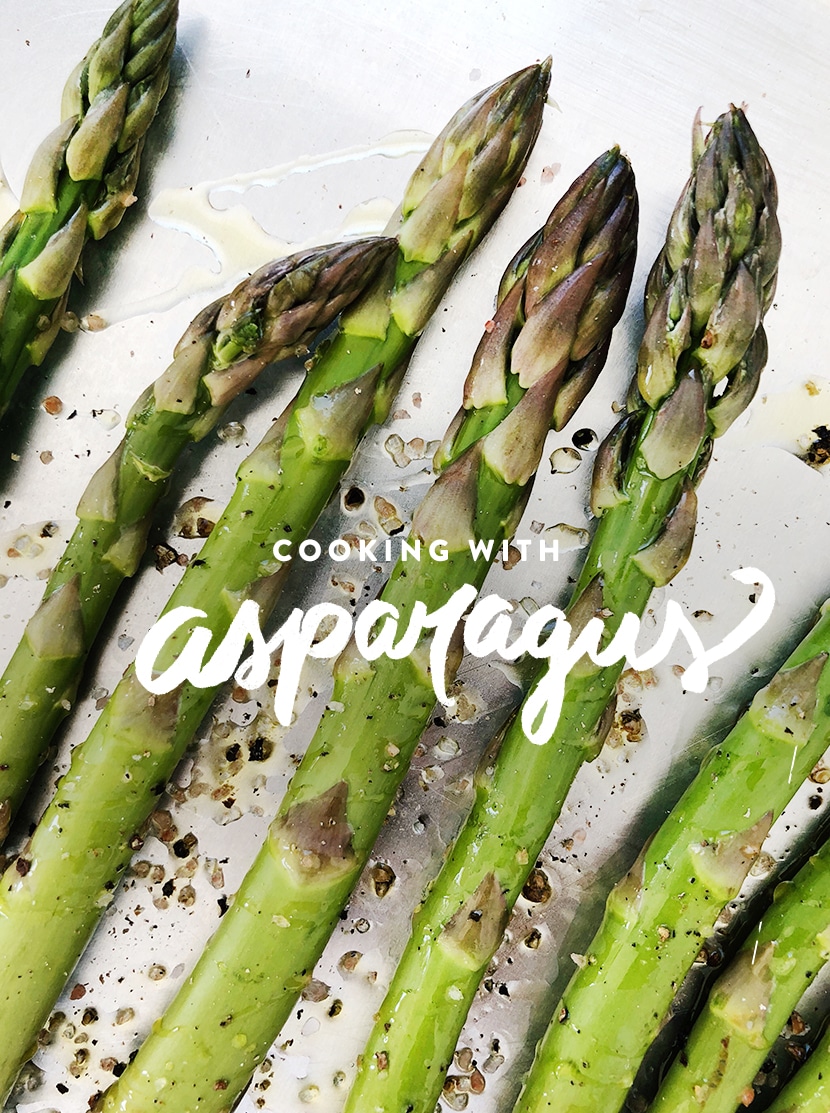 How to cook with asparagus? It is simple! Asparagus is one of the first veggies we will get to enjoy in spring. Though we are already eating Microgreens and Pea Tendrils as well as those root veggies we can finally get to since the ground thawed, now we will soon see these guys gracing the market in abundance. They grow wild here in Michigan and in much of the Midwest and as one of the top producers of Asparagus in the country here in Michigan, we as northerners are very into these guys. Come late June I have had my fill, but they never stop being one of my favorite go-to easy to use veggies we have available.
But I wanted to share with you some tips about cooking them well and some interesting info on how they grow so you can better understand them as we eat them this spring. I find that when I have information about a vegetable I know better how to handle it and work with it.
10 quick facts and info about the plant you may or may not know:
Asparagus Season in Michigan begins in May and goes sometimes through June
We typically eat the early shoots of Asparagus. The later in the season the woodier the stems become
Asparagus is a perennial (it comes back every year) and as it ages year after year the stems become thicker and thicker
Asparagus prefers sandier soil then most plants and many times makes very easy in terms of weeding.
Asparagus takes time to cultivate from a seed. It takes 3 years before you can harvest spears for eating, but the plants will produce for 10-12 years typically.
The fern created once it goes to seed is really beautiful and the best way to spot wild asparagus usually in late July or August.
Asparagus is arguably one of the best vegetables for you from a nutrient density perspective and caloric intake. Low calories and high nutrient value for the win!
The woody stem should always be snapped off, just bend till it naturally snaps. The fresher they are the easier it is. Save them to put in a vegetable stock and get all those extra nutrients in your stock.
There is more than just green. You can find white and purple as well.
Asparagus is a sustainable veggie meaning it has very few pest issues and pesticides aren't that necessary and they enjoy dryer sandy soil so they need very little water as well. Making them a food source with a small environmental footprint.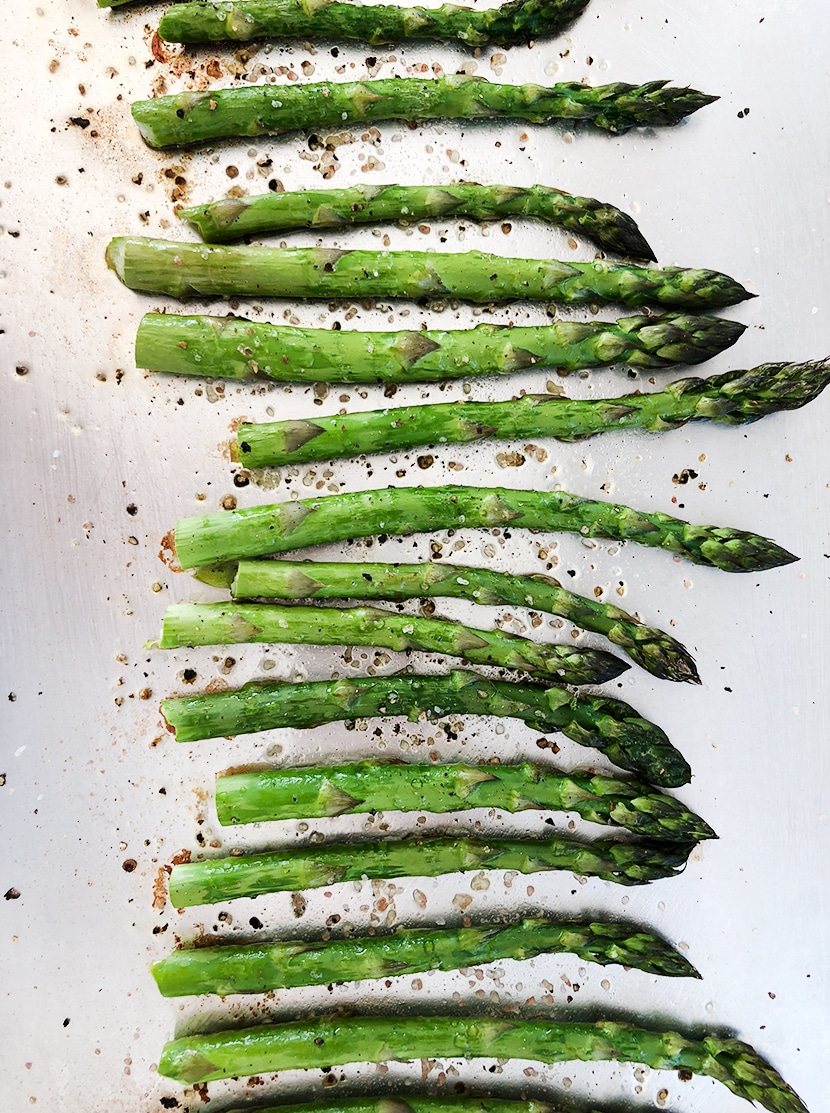 So now how to prepare it? I sold you on it, huh? Well good news it takes little to no time to really enjoy these guys. They are a wonderfully quick way to pack in lots of nutrients with very little effort.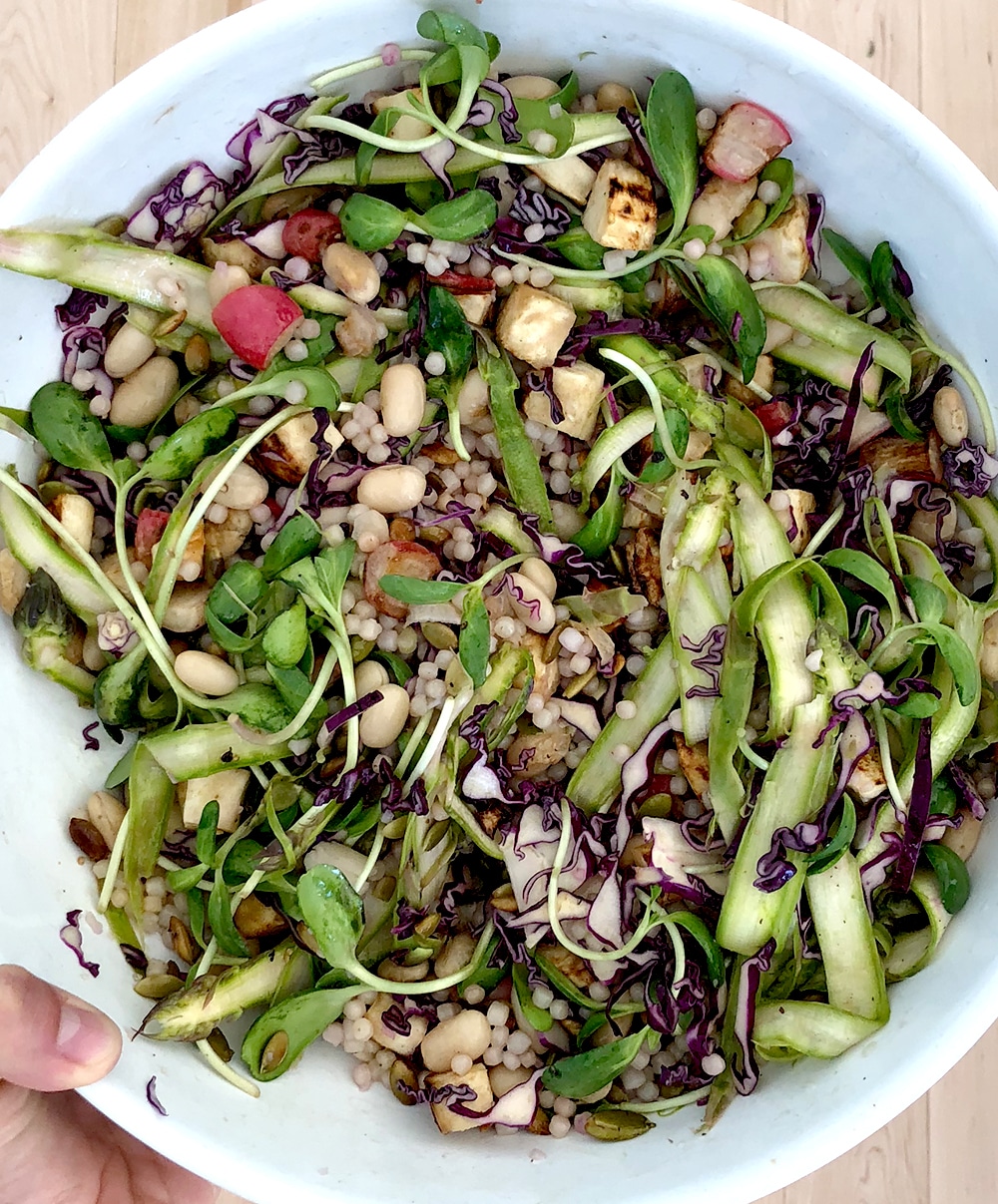 Here are 3 ways you can enjoy it without much effort at all.
ROAST THEM:
After detaching the woody stems (bend fresh asparagus till you feel the snap point and remove the woody hard stem before cooking), wash them thoroughly to remove sand and so on that very easily gets in them because of the soil they love. Then place flat on a non-stick pan. Drizzle them with Olive Oil and sprinkle them with salt and pepper. Roast in oven at 400 (you can also do broil on high) and pull them out when they are still vibrant green but slightly burnt or crisped usually 10-15 minutes at most. Zest with lemon and squeeze lemon juice. You can then shave some fresh parmesan over them if you want a little extra flavor.
PEEL THEM:
Wash them well, remove stems, and then take a veggie peeler and peel down their length onto a pizza, into pasta, into salads, or anything else you can dream up. They create great texture and flavor to spring dishes. A great way to mix it up later in the season as the stems get woodier.
SAUTE THEM:
Wash and remove stems and then saute them over high/medium heat in ghee or grapeseed oil. They will get nice and crisp and green. Then serve sprinkled with a dash of white wine vinegar and salt and pepper. When finishing with salt I usually opt for a course sea salt like Maldon or Jacobsen.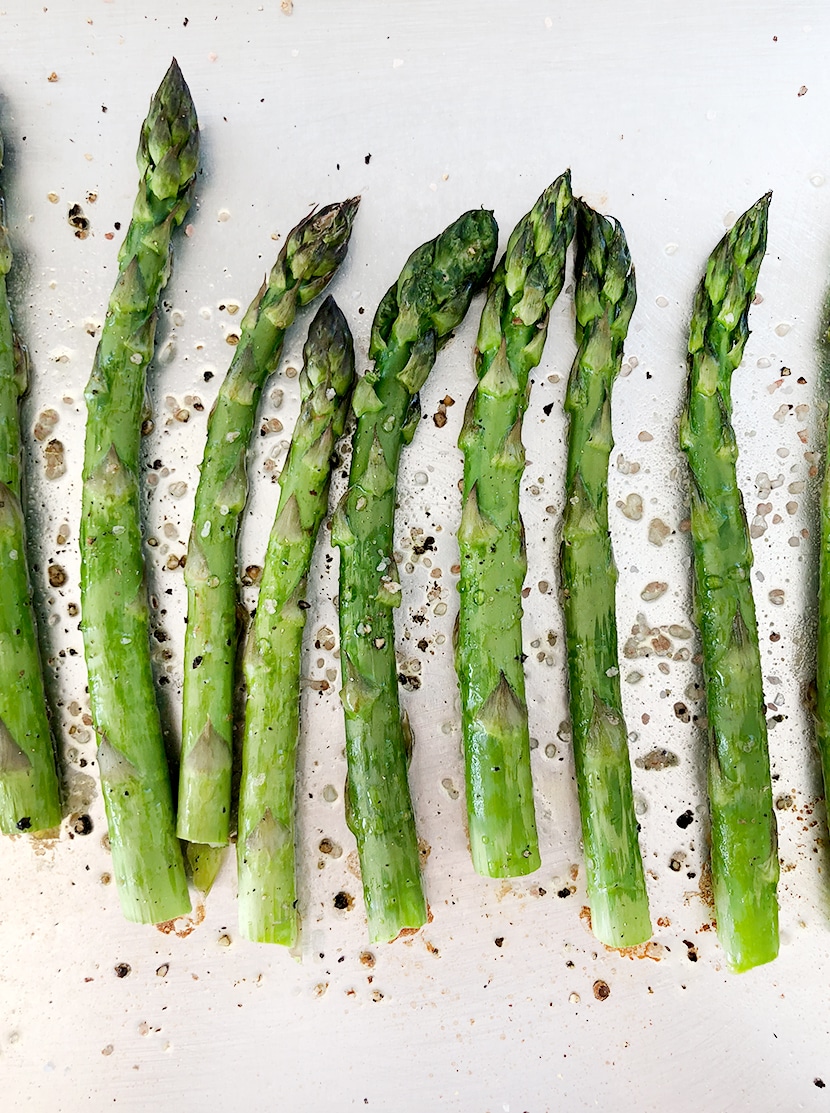 So tell me what is your favorite way to eat Asparagus? Do you grow your own? What tips do you have about eating them?
Want some asparagus recipes?
Asparagus Frittata  |  Women's Gathering  |  Spring Gathering