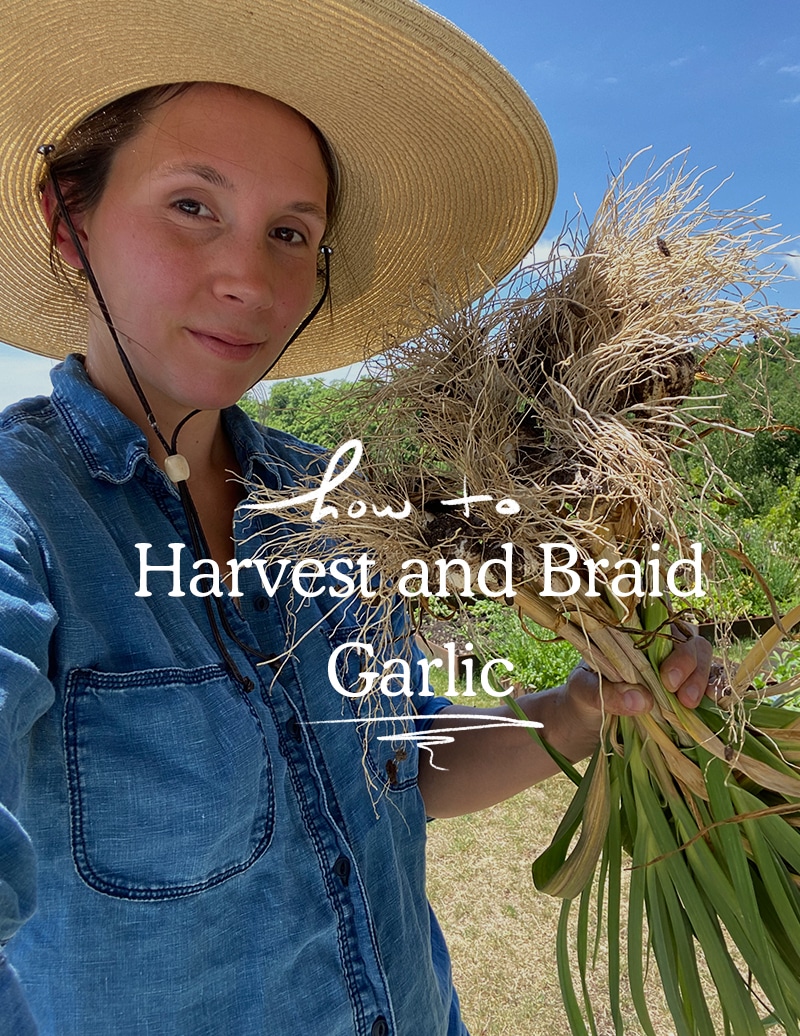 As Garlic season is coming to a close and harvesting is happening I wanted to share a quick how to harvest and how to store it for the months ahead. You all have had a lot of questions and so I thought I would share what I have learned over the last year about it with you.
Here is some quick info on what you need to know about garlic growing, harvest, and storing so you can have a successful crop of garlic for your winter ahead.
Quick Info and History of Garlic:
Garlic has been around since the days of Mesopotamia. It was seen as anti-viral and as medicine.
Garlic is believed to originate from Middle Asia but the true location isn't clear.
In China it is considered a heating plant which places it in the yang category of foods. They used medicine in many different ways and even used it in treating depression.
Garlic is believed to be the first plant to be cultivated by humans.
During the 1918 Flu garlic cloves were hung around necks to keep the virus away.
Garlic to this day is still believed to hold strong antiviral and medicinal properties for humans (learn more about garlic and high blood pressure) and it is a wonderful addition to gardens as it will keep away pests from deer to bugs of all kinds particularly when paired with brassicas in the garden.
How Does Garlic Grow?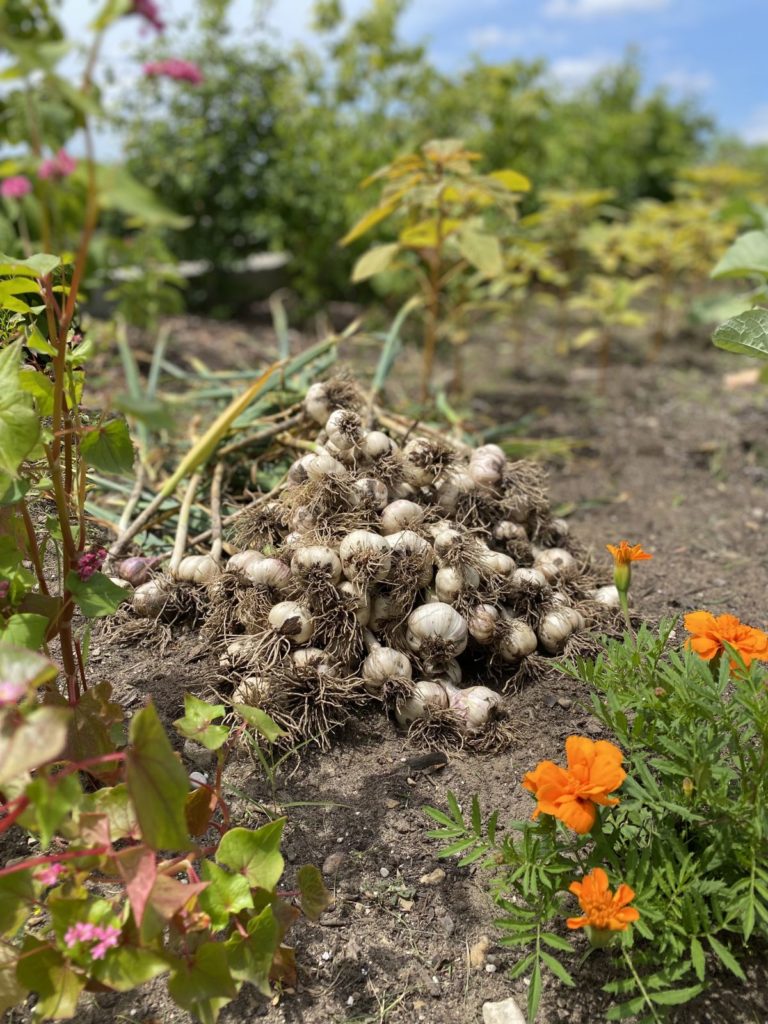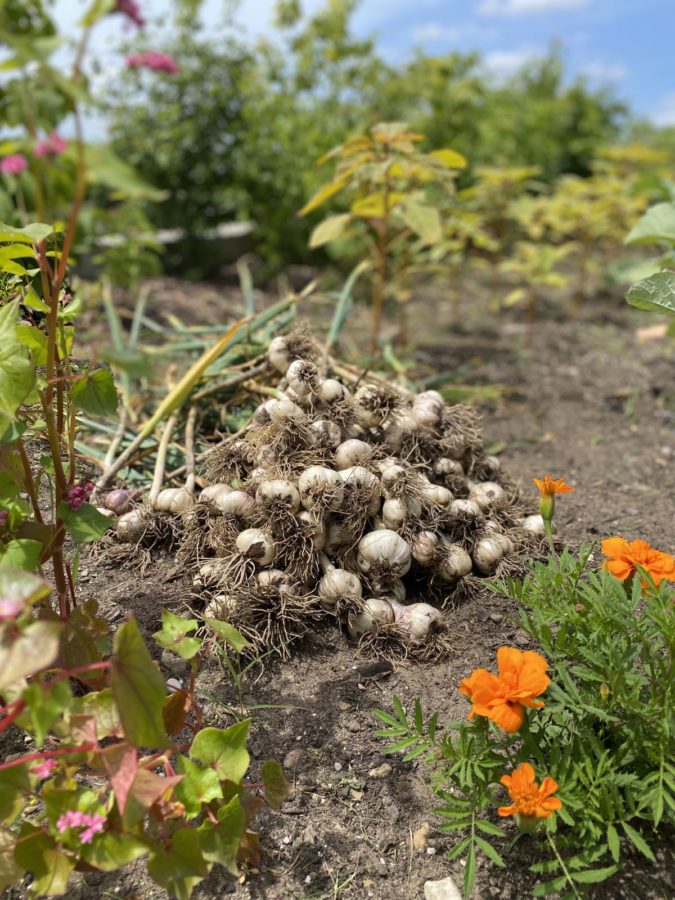 I have come to love growing garlic. It is one of the easiest and simple crops in the garden with plenty to offer. It is an amazing companion plant to things like Tomatoes, Eggplant, Broccoli, Cabbage, and lettuce. Since it is part of the allium family it can be an incredible helper to deter cabbage worms and ward off early blight.
It also holds tons of value as a pest deterrent like mice and squirrels. Not to mention it is one of the first things to pop up in spring. Growing it is easy. But if those pests still persist, then it might be time to call on companies such as pest control richmond va.
Here is a little info:
1. Choose Your Variety:
Yes there are TONS of types of garlic, but garlic falls into two main categories more or less: Hard and Soft neck varieties. Hard Neck will provide you with garlic scapes which are absolutely delicious, but they need to be trimmed after drying and have to be bunched, and cannot be braided.
If you grow a soft neck you will not get scapes but you can have gorgeous braids of garlic hanging in your home all winter.
2. Plant just before the first big snow or late frost:
Plant each clove with the point of the clove up in the ground about 2 inches deep. There are plenty of places to get seed garlic but I loved the ones I got from Seed Savers Exchange recently. It had 100% germination in our garden.
3. Cover the cloves:
Lay some straw and compost over the top of your cloves and where they will spend their winter months. This will keep them protected and insulated through the harvest weather as well as provide the adequate nutrients they will need throughout their growing season. Garlic needs lots of nutrients so giving them great compost will build up the nutrients in your soil for them really well.
4. Let them go till you are ready to harvest:
Yes, literally that is it! You don't have to do much other than regular weeding and keeping the soil well-drained. They don't need a significant amount of moisture and in fact, that can cause rot so keep them from getting too many deep soaks.
How to Grow Garlic:
Garlic is very easy to grow for even a beginner gardener so it should be considered an exciting and easy to grow plant for anyone looking for a great thing to grow and harvest.
Garlic is planted in the fall between September to the end of November depending on your weather and freeze dates.
You order full bulbs and break apart the cloves and plant.
Lay the cloves in rows every 5-6 inches apart.
Place the cloves into the ground with the pointy end of the clove facing to the sky till it is fully covered in the ground about 2 inches deep.
Cover them back up and wait for them to pop up sometime between February till May depending on where you live. We see them here in late March or Early April depending on the year.
Know that when you buy garlic bulbs to look for the variety you want. Hard neck varieties create a garlic scape and the soft necks do not, but the soft neck varieties are wonderful for braiding and decorative hanging if you desire that.
How to Harvest Garlic: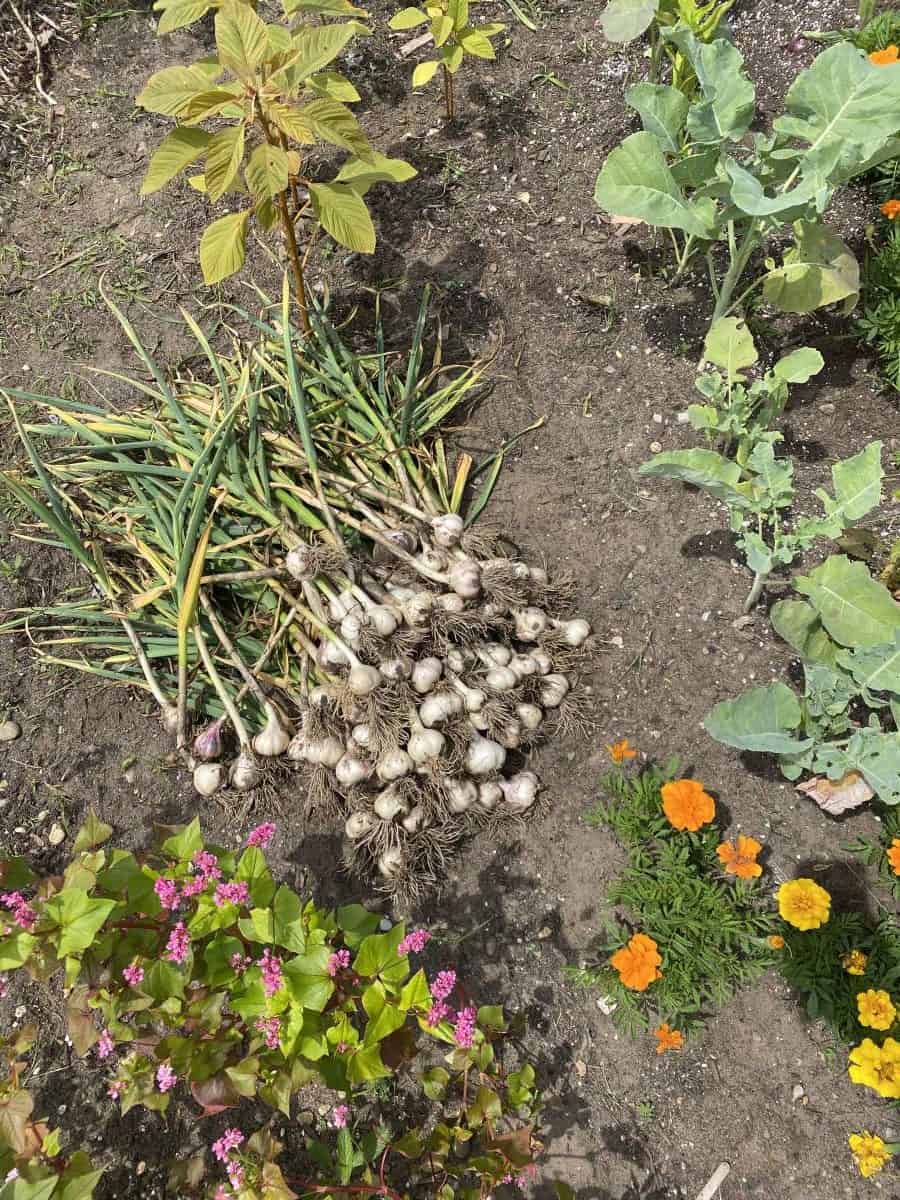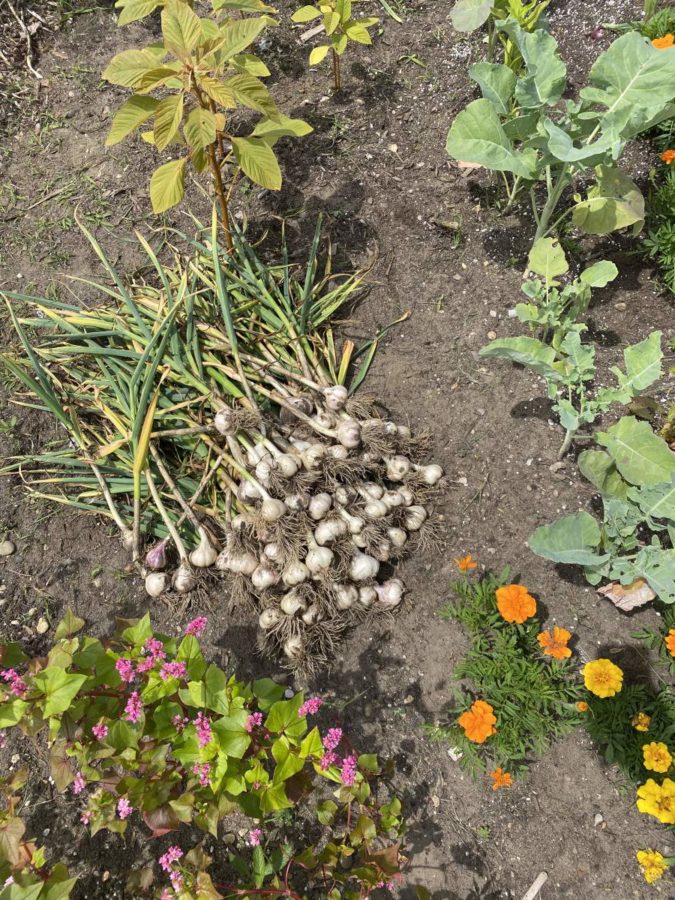 Harvesting garlic is very easy to do! Look for flopping tops first and foremost which can happen any time between Late June to Early August depending on where you live.
When you start seeing the plants flopping on top you can pull a few to see the bulb size.
If the bulb size is good you can start pulling more. I do mine in waves where I pull the ones larger and the ones that are smaller I give a little more time.
When they are ready to pull, pull them out and clean up the bulbs some. You can spray them or let them dry and brush them off. Either one works just fine.
If you have a soft neck you can see my video where I show how you can braid it. This is a concept that has been used for centuries to preserve garlic. This isn't something I have come up with, but hope it inspires you to try it.
After clearing this bed you are welcome to replant something else such as a brassica or Asian green like Tatsoi or Bok Choy for a late summer early fall harvest before the last frost.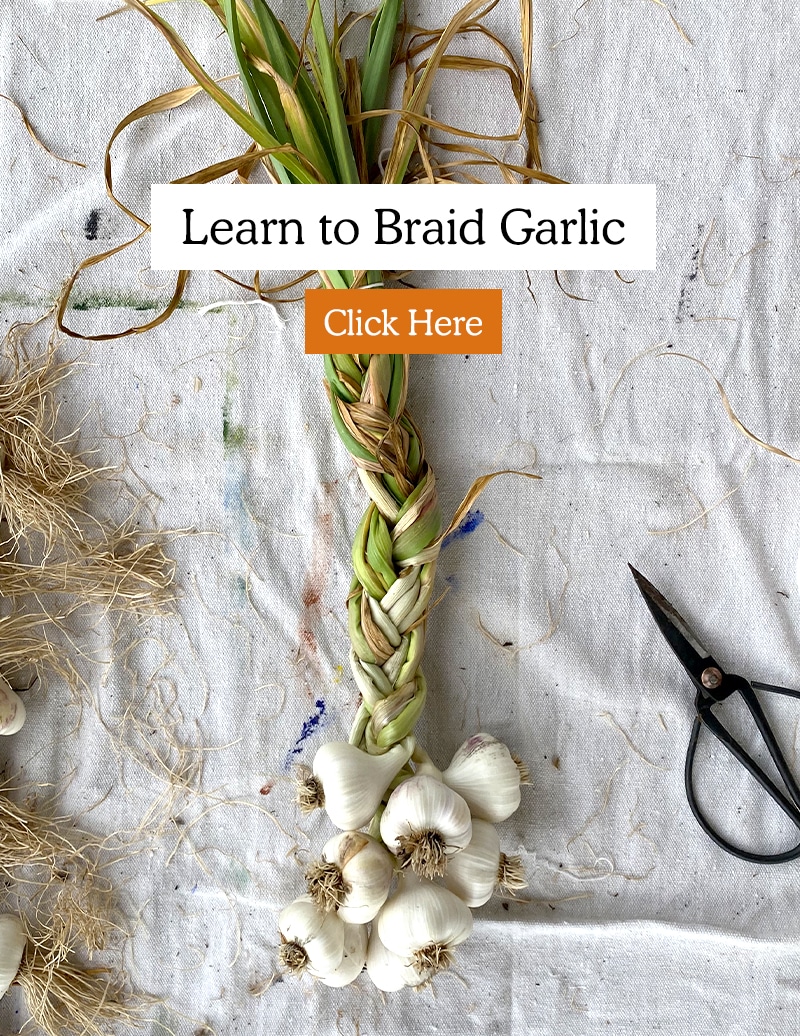 How to Store Garlic: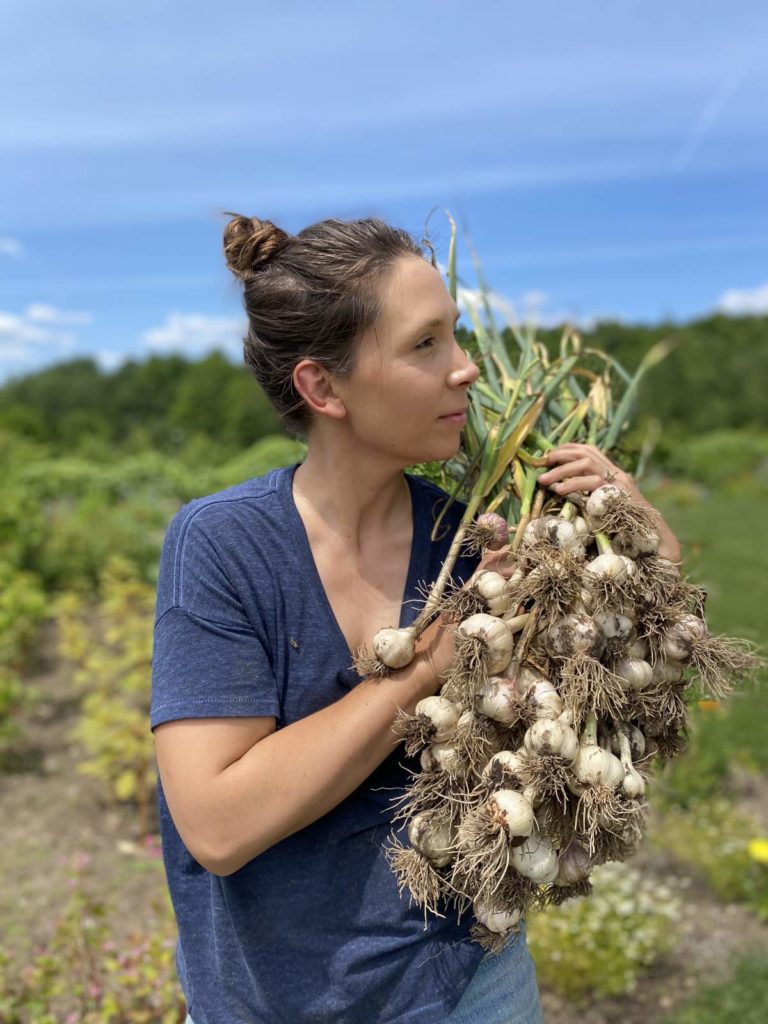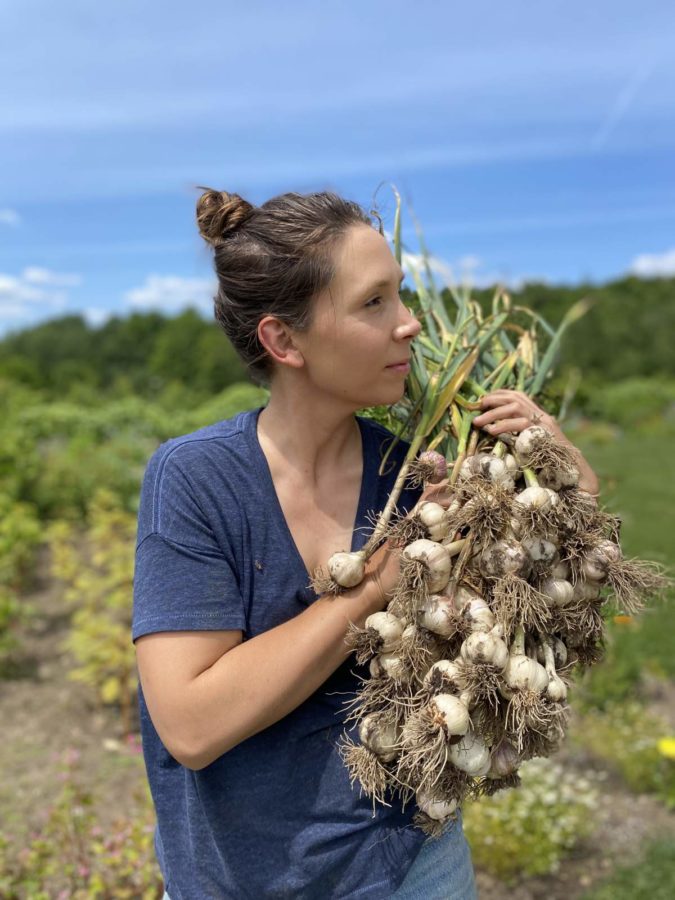 To store garlic you will want it to dry completely. This can be done somewhere with plenty of air flow and warmth.
You want them to receive plenty of space so they do not mold while they dry.
You will want to make sure the exterior is clean from dirt and the roots are trimmed.
Bring them inside to a dark cool place after they have cured for a few weeks and trim leaves off the top once they are ready to come in.
They will keep in the right place for up to 6 months or so.
View this post on Instagram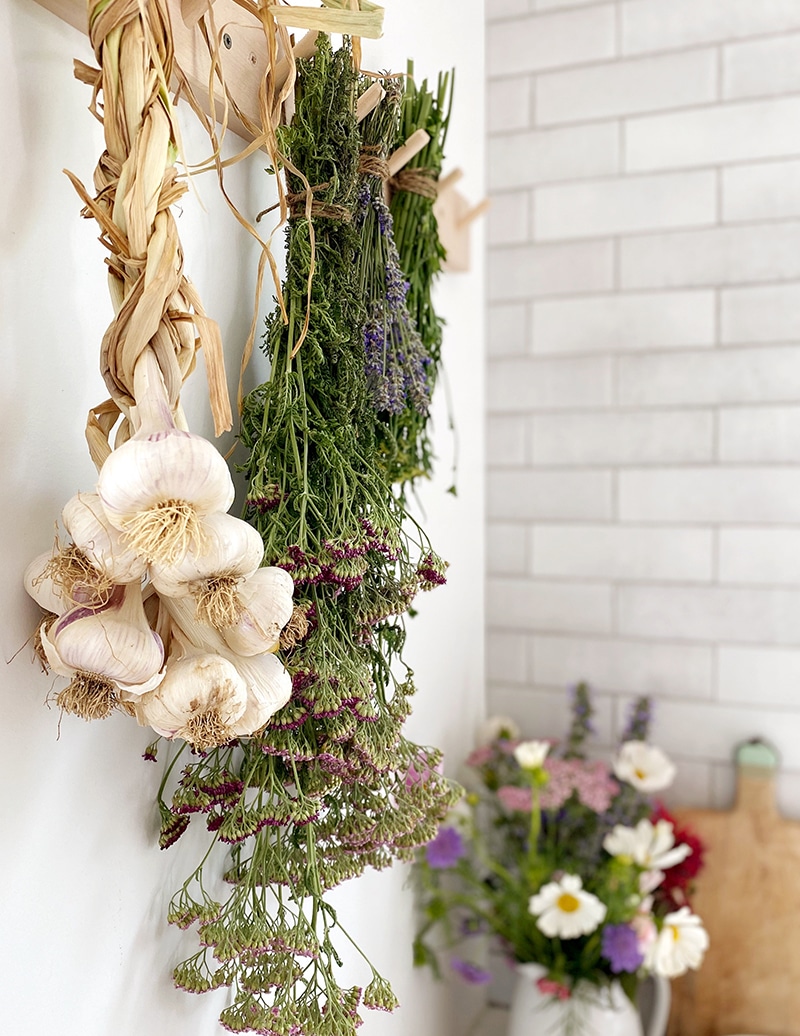 Lastly, I just want to send a reminder that right now is a great time to order your bulbs for fall for garlic. Garlic is an amazing and exciting thing to grow as it pops up quite early in spring.
So it is really wonderful to grow for us northerners who are tired of the cold and ready for something green. But you won't put it in till the second or third week or October. But getting it ordered is important!
Consider checking out local farms for garlic but you can also order a variety of different types from places like Mad River Garlic or Johnny's or Seed Savers as well.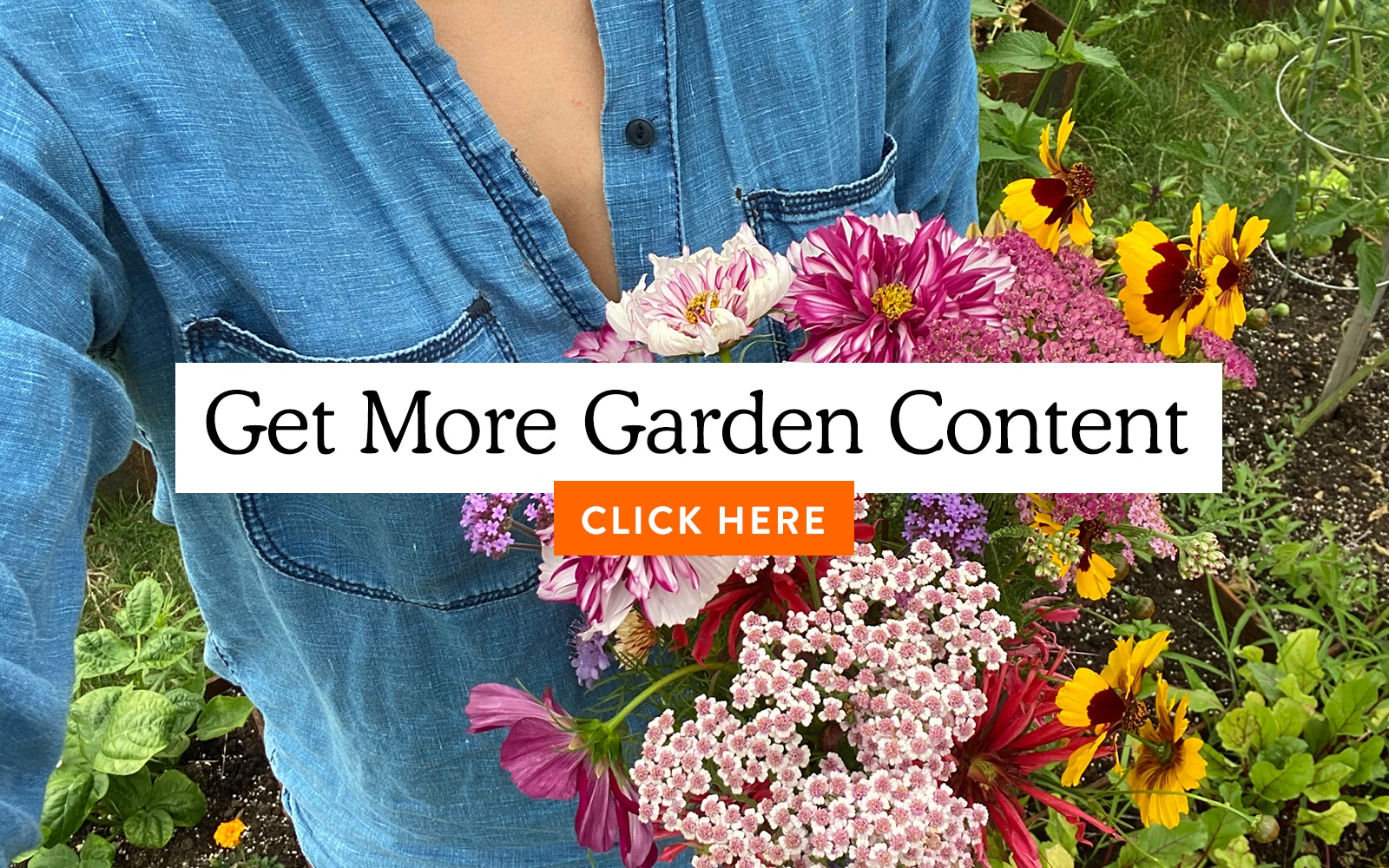 If you find this article helpful, consider checking out these archives below –