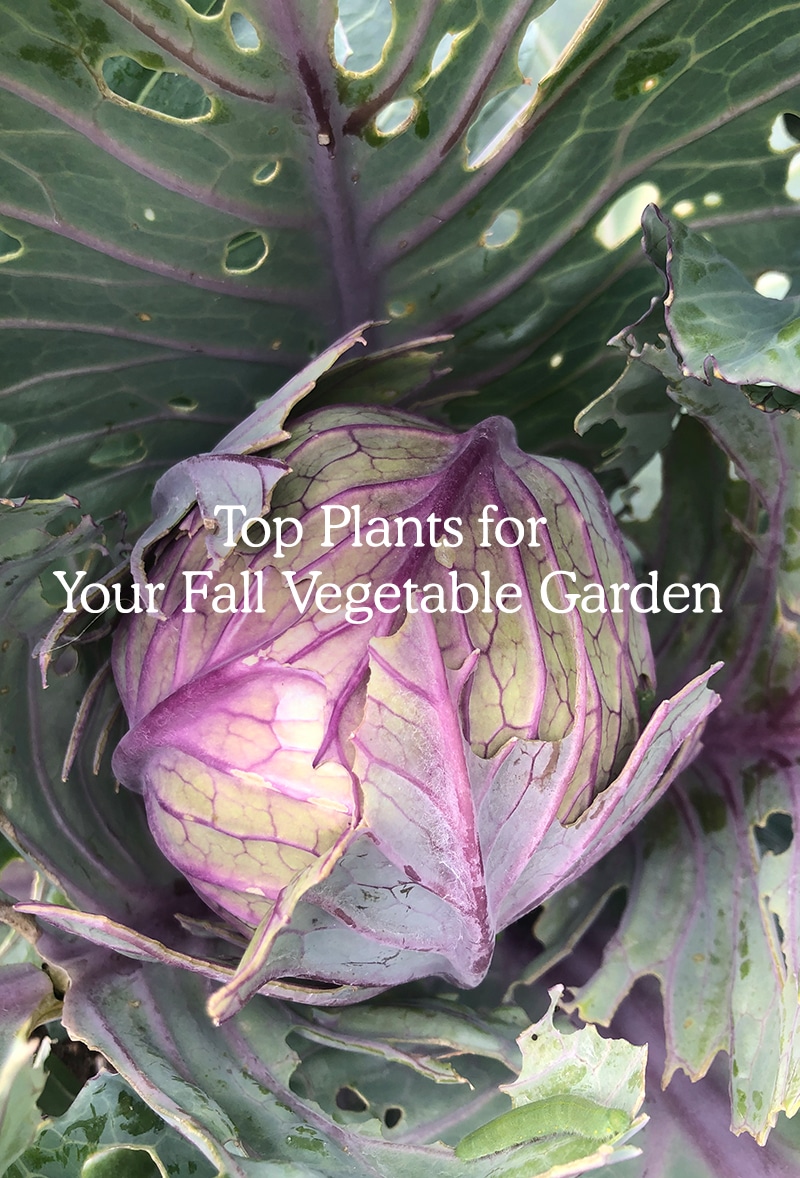 You all are thinking about Fall! I know. It is an awesome time to be dreaming about your fall vegetable garden plantings because if you are wanting to do any succession planting this is the time to do it! So, I have gathered up my top tips for planting your Fall vegetable garden and things to think about as well as a few other helpful things for your vegetable garden. There is also a full list of things I am planting in fall vegetable garden. You will also find an IGTV about all that we are planting right now as well.
So first let's talk about when to start thinking about fall plantings or as you have also heard "succession plantings". Now, this isn't something you have to do to garden. You can simply enjoy a simple summer garden and as things complete they will be harvested and you will lay a layer of compost on your beds once you have everything done. This may be in October or December depending on where you live. Bet let's think about our gardens like this chart below….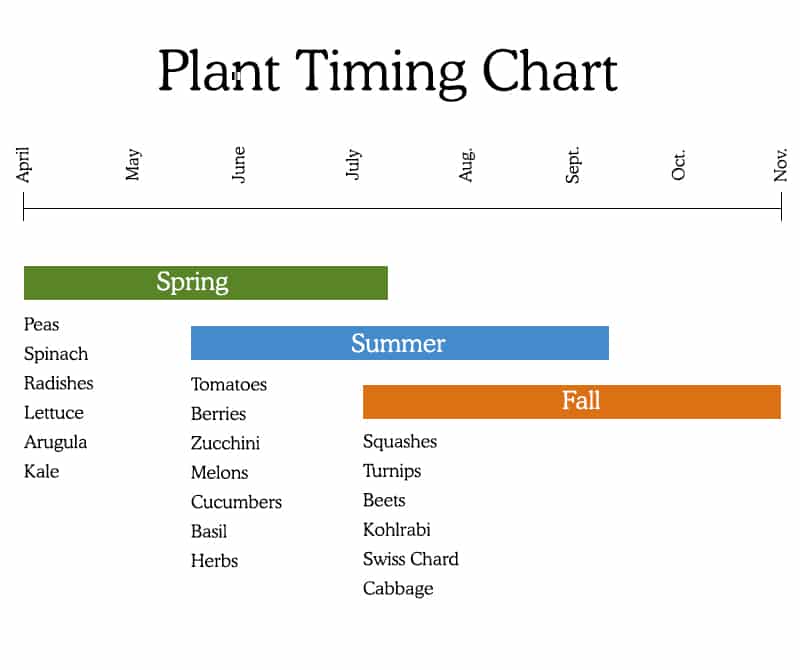 We have spring things such as peas, spinach, arugula, early beets, early turnips, radishes, etc. We planted these between March and May depending on your location. Then we have things we planted in May or so that are summer crops, which means their final days will be in September or October. Some may even hold on till November. Then we have our fall crops. These are things we can do as starts in June so they are ready to go in the ground or some are okay to just be direct seeded depending on what they are. Most if direct seeded need anywhere from 50-90 days of maturity so the best way to know what needs to be planted when is by working back from that maturity date.
Let's get started…

What is Succession Planting:
Succession Planting is when we remove one plant and replace it with another from one growing season to another. Most of the time this is done from spring crops to fall crops. It is a simple process but knowing some tricks is essential to doing it well. More or less you use the growing season to your max capabilities. This is either through staggered plantings of vegetables so you have a continued variety as an option or you use succession planting to progress from one season to either. For reference of our garden, we use both techniques. For instance, I have 4 different crops right now at different stages of carrots. We will harvest continually through our growing season. We also have the same for onions, greens, and more. I also use succession planting to move between seasons though. Both are great options depending on your needs or your garden size.
What Tricks Do You Suggest for Succession Planting in the Fall Vegetable Garden:
You want to start simple here. It isn't about doing your whole garden this way, but pick a few that are easy like peas to carrots or a radishes to kale.
Use one plant to help build the soil for the next. Every plant you grow uses specific nutrients to grow. This means you can use this to your advantage, but you also want to make sure you aren't growing the same things one right after another or in the same places every years. You have to mix it up even if you are putting on new compost every year. Rotation is important for crops as what one veggie doesn't use another can and one can place nutrients in the soil that another needs as well. It is quite brilliant.
Rebuild Soil between plantings. Even by using a process of rotation you need to place a good layer of compost on that area so it can rebuild. Do not skip this no matter what. You will have strong crops this way.
If you have a shorter season, start some seeds inside. so you can get things that much further ahead before going in the ground. I haven't done this but really should. Basically you start some seeds in early June (if you weren't exhausted from getting your garden in). This allows you to have starts to place in the ground by the time it is ready to succession plant.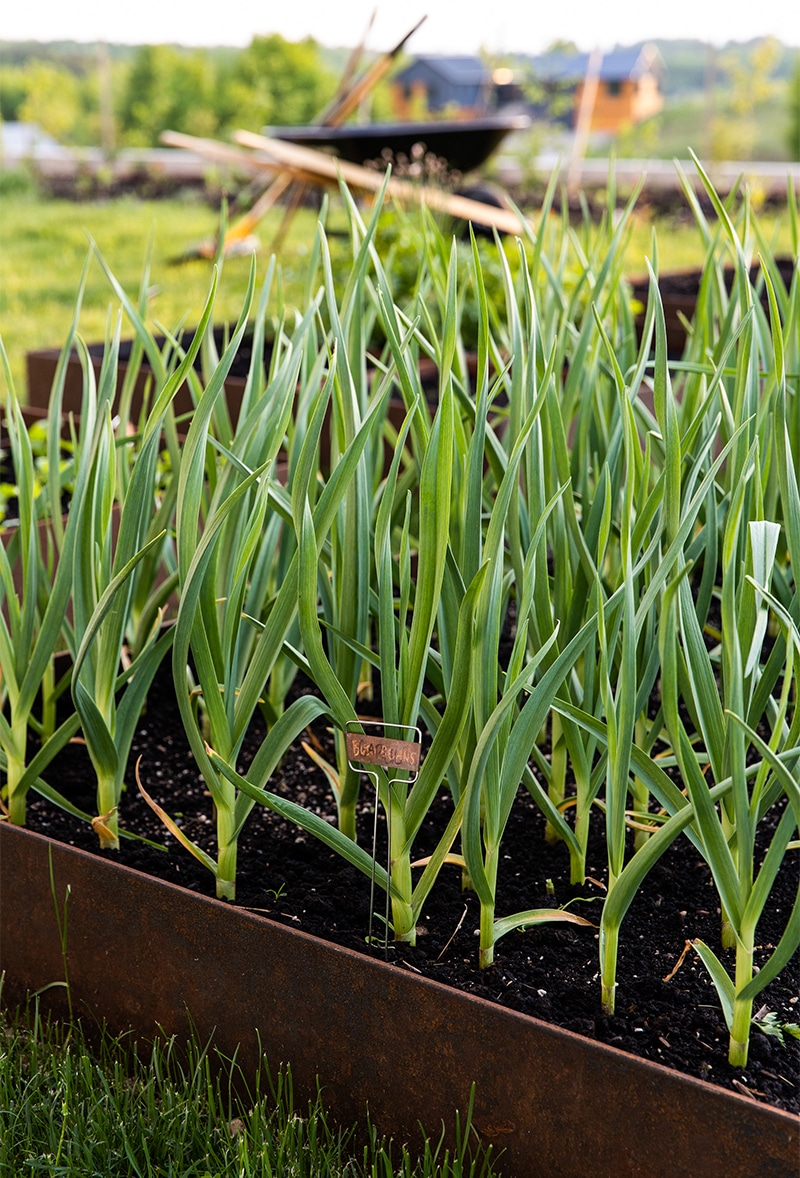 How to Prep the Vegetable Garden for Fall Plantings:
To prepare your garden you will want to remove the vegetable that is past its prime.
If removing beans or peas, you can snip the top of the plant and leave the root. It is full of great nitrogen that will rebuild the soil for things like carrots or broccoli for fall.
Once the plant is gone you can place compost over the growing area to help strengthen the nutrients in the soil.
Then plant your next plant. You can use crop rotation techniques in this situation, but my simple method is as easy as; If it grew up then now grow down. It isn't fool proof but it works pretty darn well for any beginner gardener.
That's literally it. We will cover how to prep your beds at the end of the season to sit for the winter. You can use this same method though if you are thinking of do some winter crops with cold frames.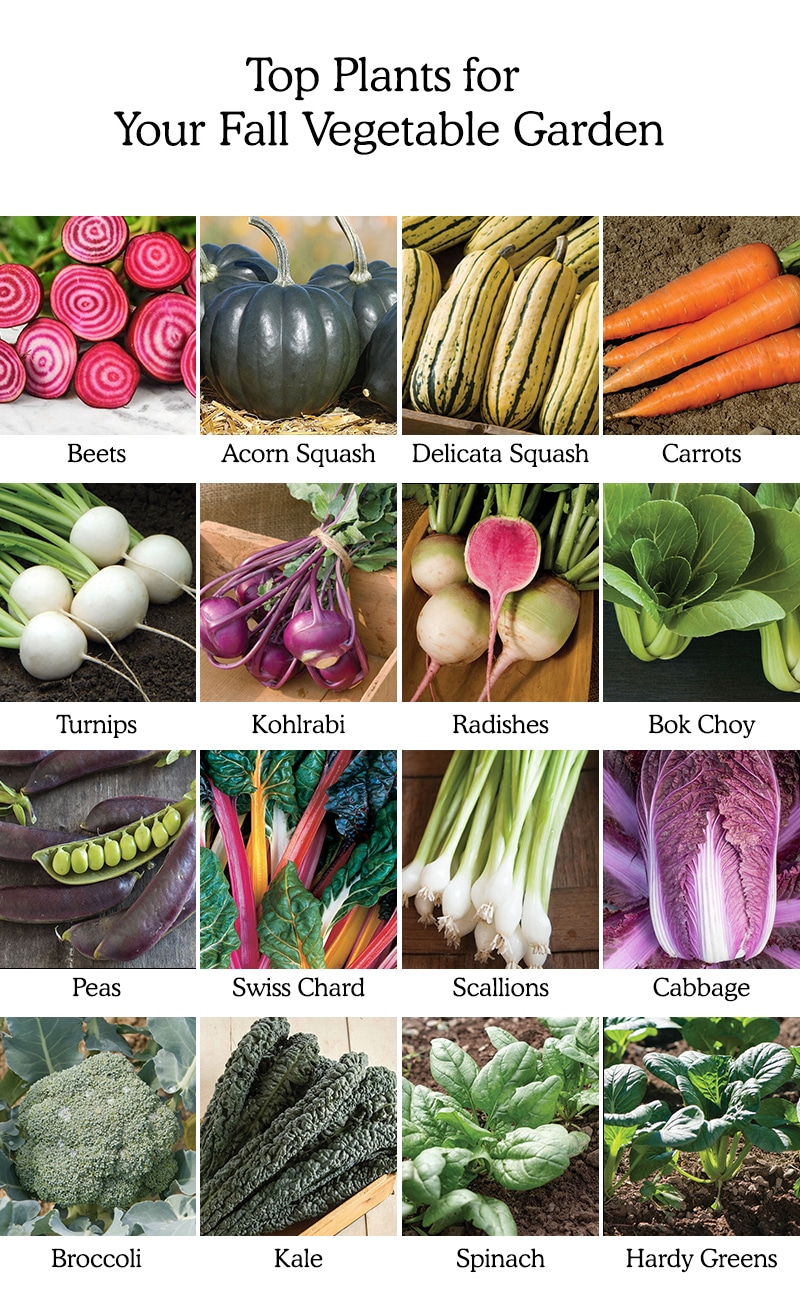 What are the Best Things to Plant in your Fall Vegetable Garden:
I hope this is helpful as you plan your fall garden and begin to do plantings. It is so fun to see what comes up with a well planned fall harvest. I love growing in these days because they are cooler and more comfortable for time in the garden. It will allow you to connect better with the seasons and how it shifts what we eat as well.
If you liked this post you may also want to check out these posts as well:
How to Harvest and Store Garlic  |  How to Dry Herbs  |  The Essential Garden Tools