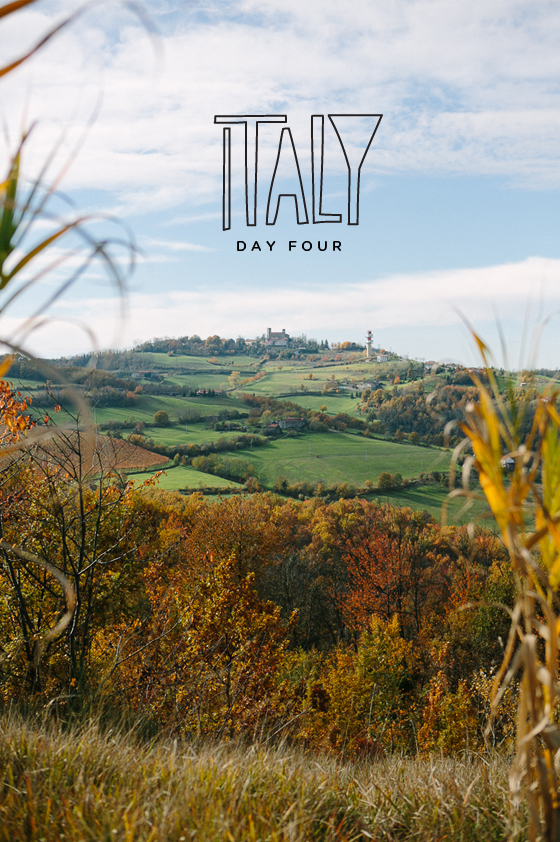 Waking to sun streaming in through your window that has been turned golden from the surrounding landscape is one thing, but to awake in the Italian countryside full of that light is another.
What else should you do in the Italy but hike and eat? I am not sure cause that is all I really wanted to do our whole trip there. That being said our 4th day in Italy was full of scenery, hiking, and drinking (that counts too right?). The Piemonte region is one of the most resourceful places I have ever been in the world and I will explain more soon, but seeing how these people care for their land, take care of their food and farms has been the one thing that has stuck with me. They love their land I honestly do not blame them.
We began the day with a morning hike. Have I mentioned we loved driving our Fiat 500…no for real we want this car. No joke. We may have a slight obsession with it…maybe.
Anyways we went down a muddy trail with our hosts, Chris and Suzanne Salvo (they are the coolest…by the way. They travel the world photographing for their clients and do tons of speaking engagement…check them out!). This is one of their favorite trails and we couldn't have agreed with them more. The sky was so clear that day so it meant we could see the Alps, which was super exciting! We had seen them a little everyday, but never as clearly as this day.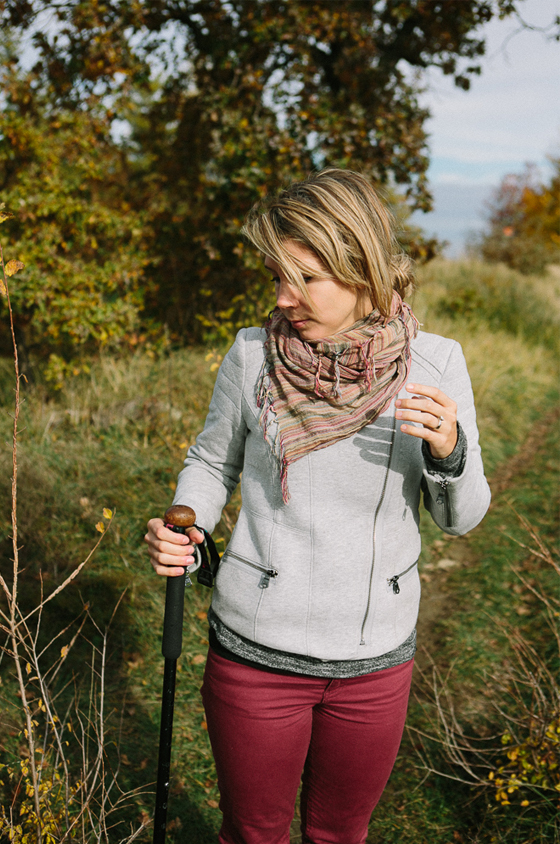 We wandered the skinny trail from the car and hiked to the top of the hill and we were greeted with this amazing view.
I had never realized the Alps were so big. Don't ask me why. Though I will say mountains blow me away every time I am near them. The massiveness is something I have a hard time comprehending until I am both far and near them. One day I hope to go to Switzerland and be even closer to those beauties.
It was really beautiful to wander through the vines and find grapes still hanging in all their glory. We learned that the deeper the red in the leaves at this time of the year the darker and richer the wine will be when it is bottled. So amazing.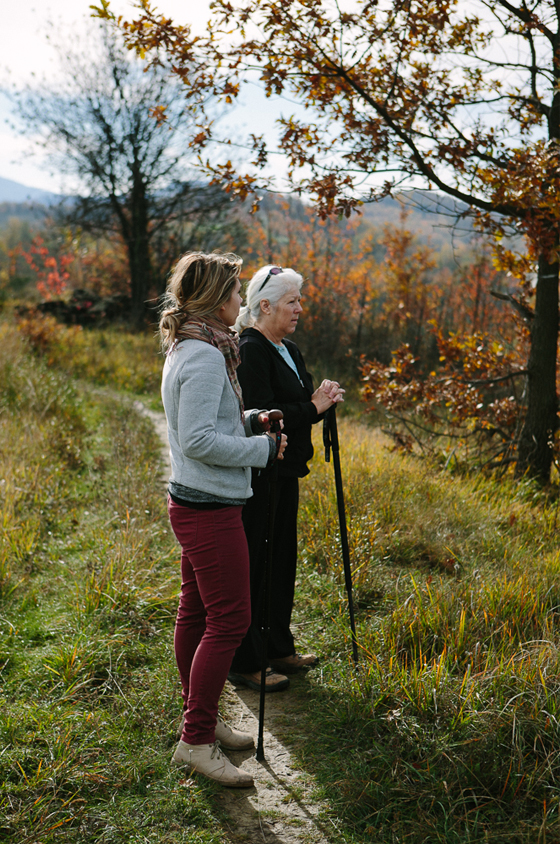 Something I have learned to value as a business owner is other business owners. The importance of people in your life who are years ahead. Chris and Suzanne are long family friends of Mike's family, but they also have grown a business from the ground up. Now successful and doing what they love, we feel really lucky to be able to know them and learn from their experiences. It is always humbling to learn from those wiser than you.
After returning from our hike we set out to go to the Berta Distillery a Grappa distillery about 15 minutes up the road. This was much more of Mike's thing but it truly was a beautiful thing to witness. It was amazing to learn about how the Italian people have developed this liquor and the process it goes through.
Grappa is known as a digestif by the people in Italy and is typically drank with Amaretti cookies (I am in love with the cookies..oh yeah!) or after a big Italian dinner. There are so many varieties, but it is very similar to scotch or bourbon.
The practice of Grappa has been around for hundreds of years in Italy. It more or less is their moonshine as it was something the land workers created from the leftovers the vintners threw out after pressing wine during harvest. We were told that even though it is illegal to distill you own grappa, every Italian grandpa knows how to do it. They take the left over grape skins that had already begun to ferment to create Grappa.
Though the process is old they basically use the same process Italian grandpas have been doing in their basements for generations, except safer and with the governments approval to mass produce it. We were lucky enough to have a first hand tour of the entire process and walk through Berta factory. Seriously one of the most beautiful things I have seen.
To begin the process they take fermented grape skins left over from the wine of local vineyards. They receive them in big blue tubs where they have already begun the process of fermentation (thus the steam). These little skins smell so AMAZING. I am not sure how to really describe it. You just have to experience it.
The purple color was the most amazing thing. I was overwhelmed by how rich it looked.
The grapes then go through another higher form of pressing that releases the juice that is eventually distilled in to these tanks. After going through these stills the clear grappa is created. After the Grappa goes through all the distilling some batches and taken right then and bottled (these are the clear ones) and then others are placed in Oak barrels for anywhere between 11 months to 20 years. These colored cellars are where it all is kept for aging. Once again the smell is pretty powerful. More or less you can get pretty buzzed up just by smelling the evaporating alcohol in the air.
After our tour we did a little sampling. Although grappa is not exactly my thing it was very much a manly thing, so Mike loved it. If you are someone who likes scotch or bourbon I really suggest checking out this place. The tour is free and very cool!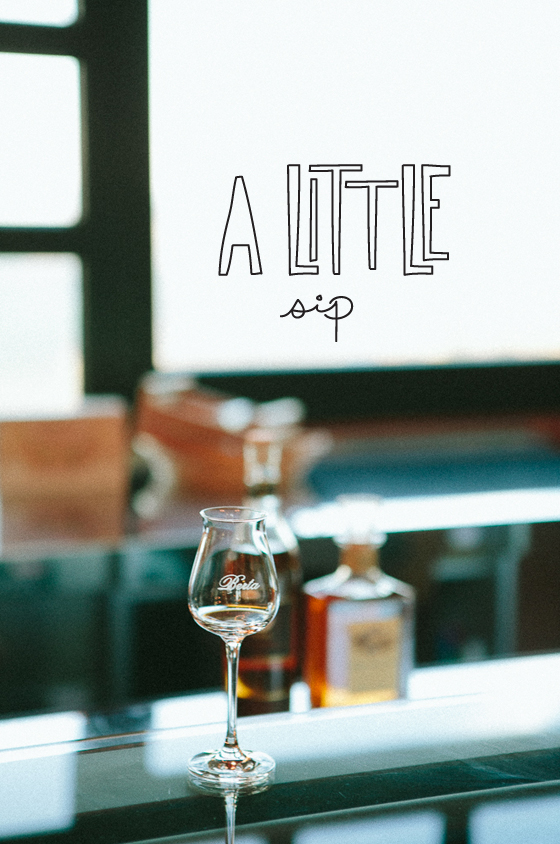 Even if you are not in to that kind of stuff, make sure you have an amaretti cookie…they are pretty much amazing!
One our way home we stopped to take in the sun set. It doesn't matter where you turn in Italy the view is always amazing and breathtaking in ways I never really expected. You cannot make this up. It all looks like a painting in every field. I think I could just sit and watch the sunset here every day all day, and a majority of Italian do. The colors, the light, it is just amazing.
Finally we of course took a few photos with our little Fiat…I told you we were obsessed. Yeah I want this little guy. Plus that view behind me? Yeah it makes it that much more amazing.
I love you Italy. You have stolen my heart.