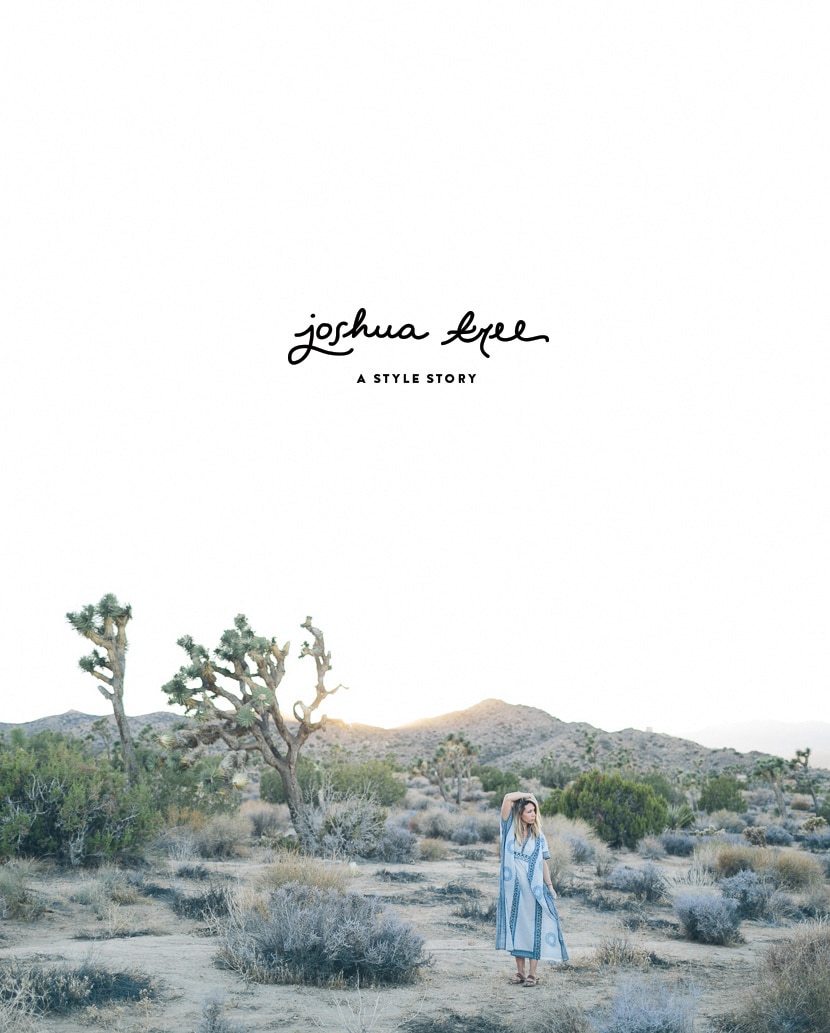 I have been holding on to this post, I'm not sure why, but today felt like the right day to let it out. Maybe, I just loved the time in the desert so much that by waiting as long as possible I'd be able to hang onto those moments for as long as possible. Needless to say, the time we spent in Palm Springs, Imperial County, and Yucca Valley was very inspiring. The light in the desert is something from a dream. If you have ever made it out there, you know exactly what I mean. We couldn't get enough. So in the middle of DesignerVaca we hopped in the car and just drove into the desert without a plan and without a direction. Our only goal was to capture the sunset. What came of it, is this little style story of our sunset walk in Joshua Tree.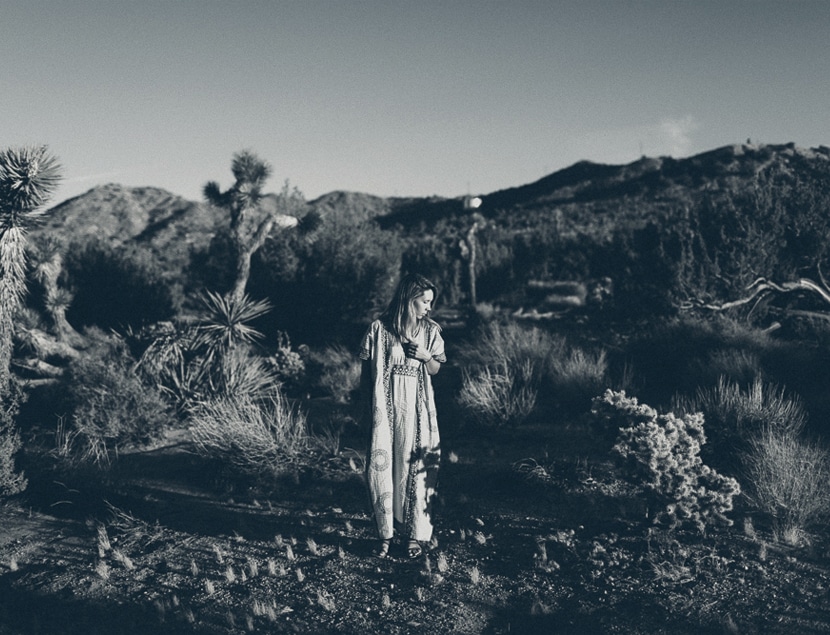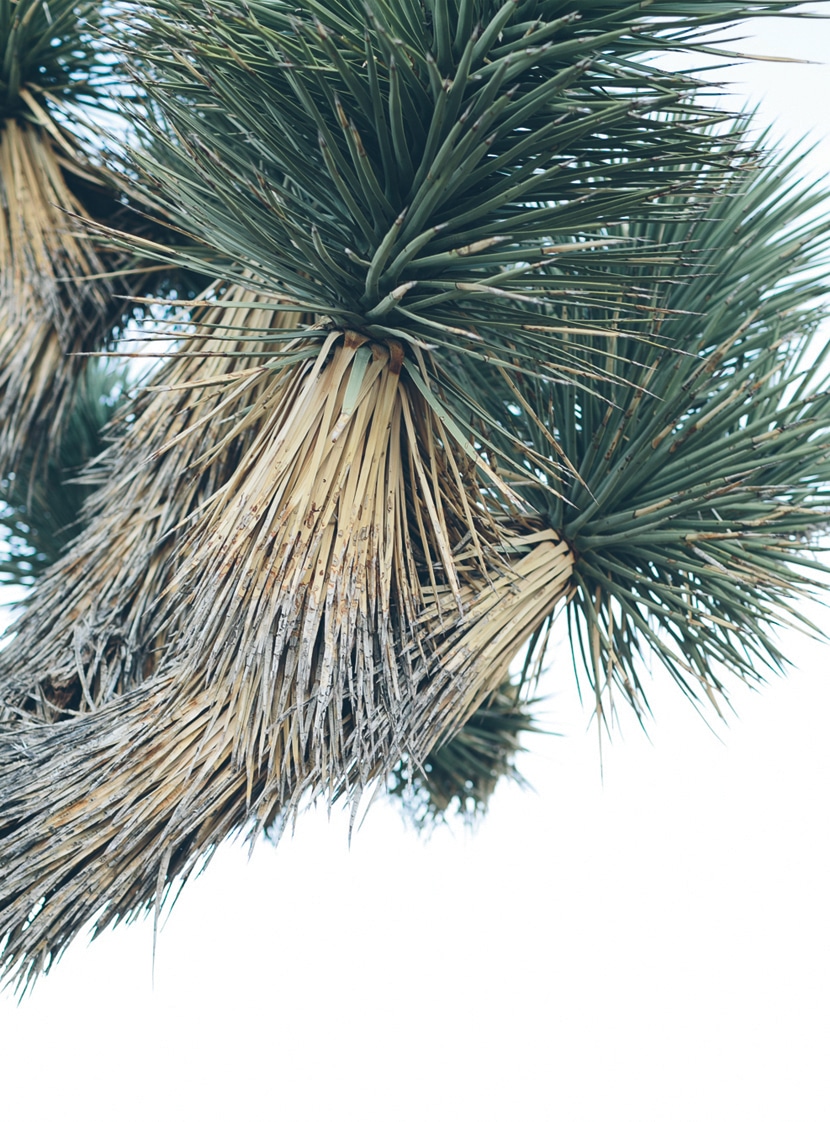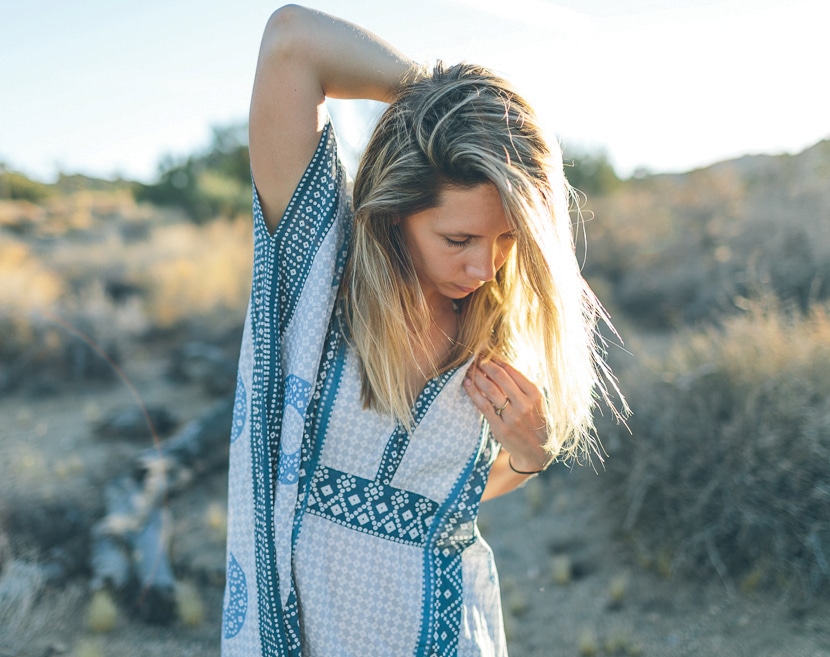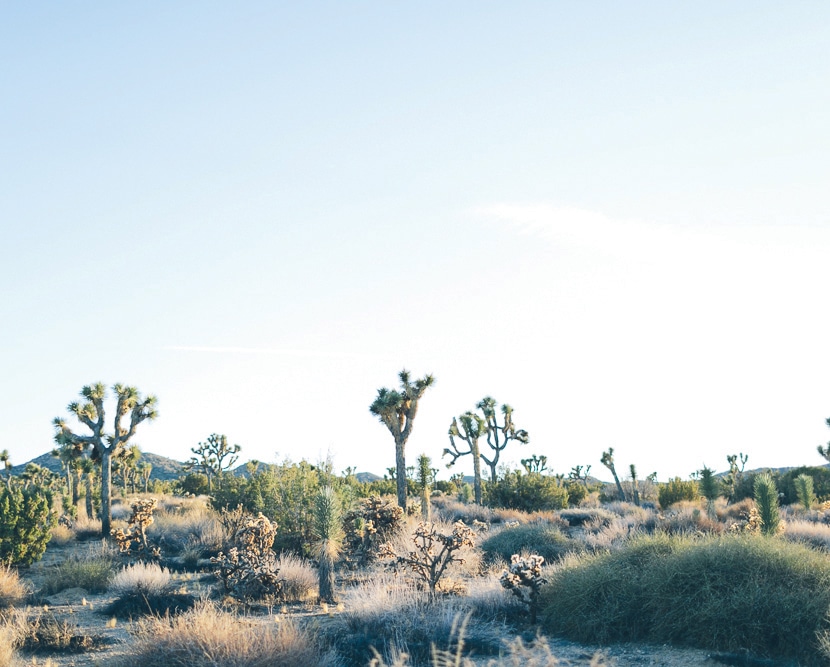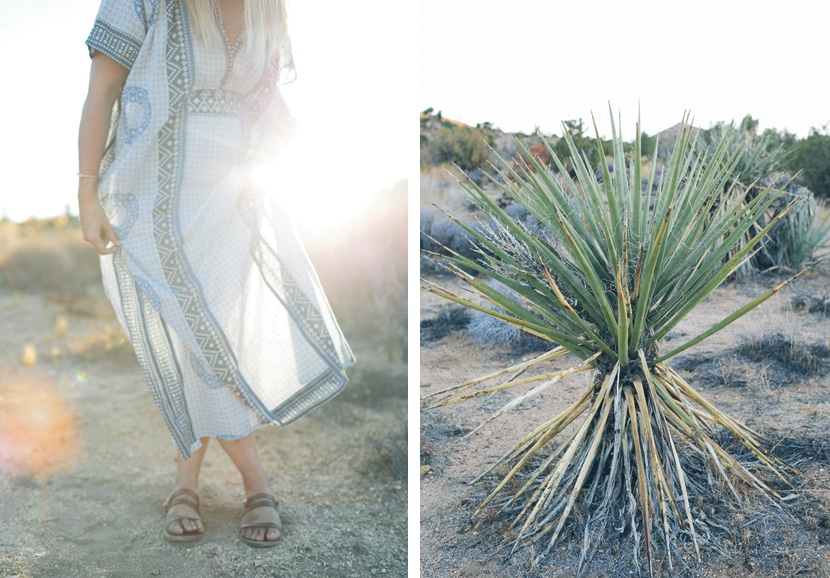 I fell in love with Joshua Tree back in college. I went on a spur of the moment trip to the desert one night while I was in California for Spring Break. We woke up at dawn, drove to the desert, spent the day off-roading and hiking, and then setup camp in the shadow of one of the many boulders that covered the landscape. It was a moment in life that if I had thought about the dangers I probably wouldn't have gone for it, but am so glad I never gave myself the chance to say no.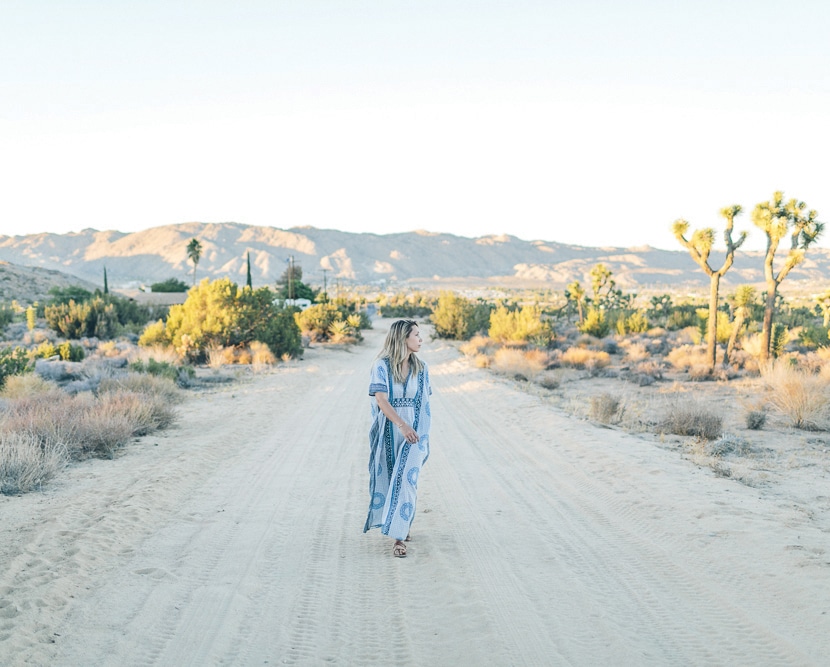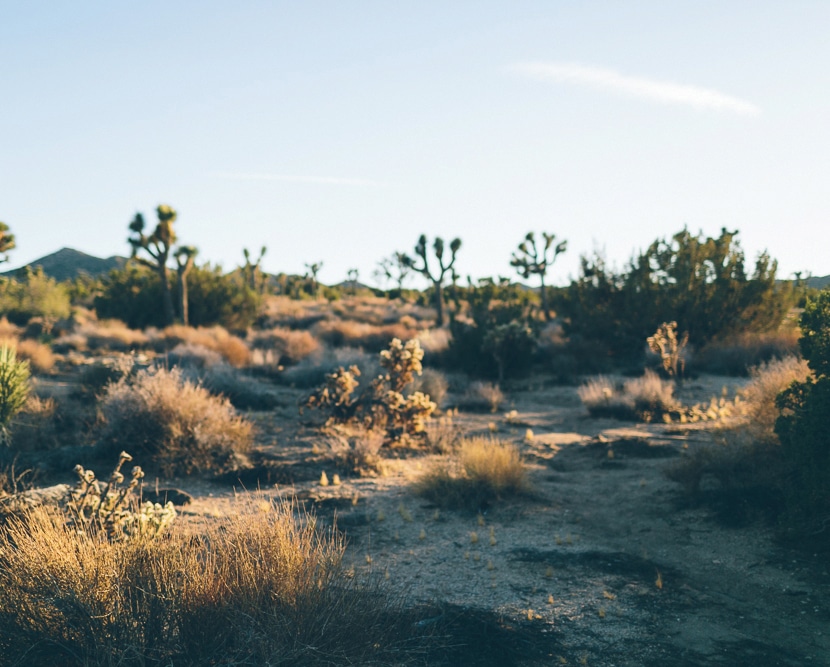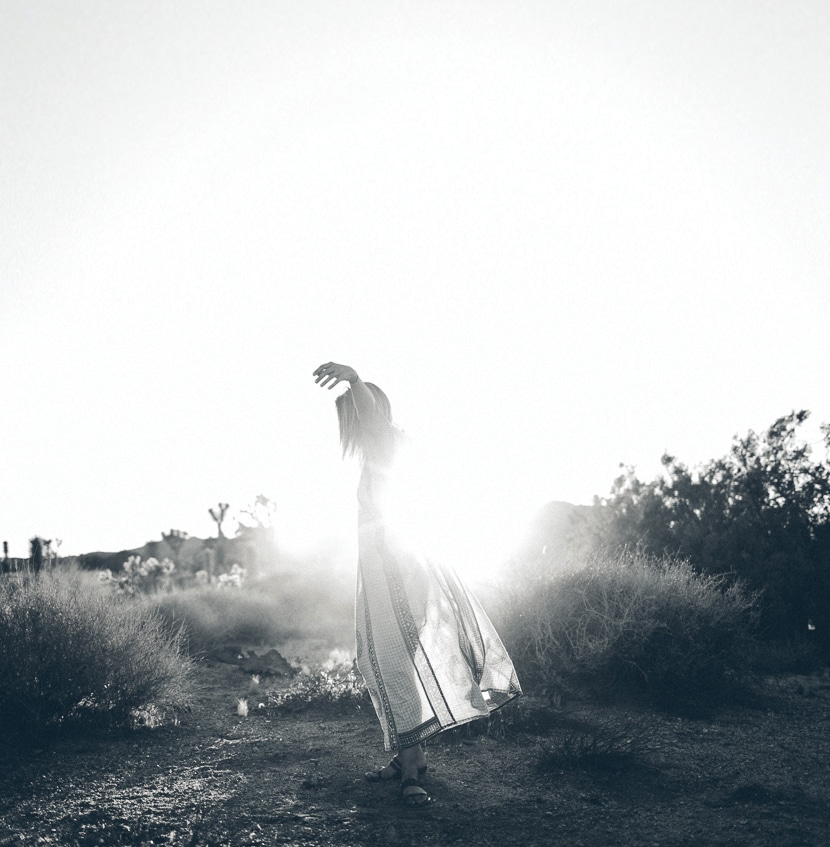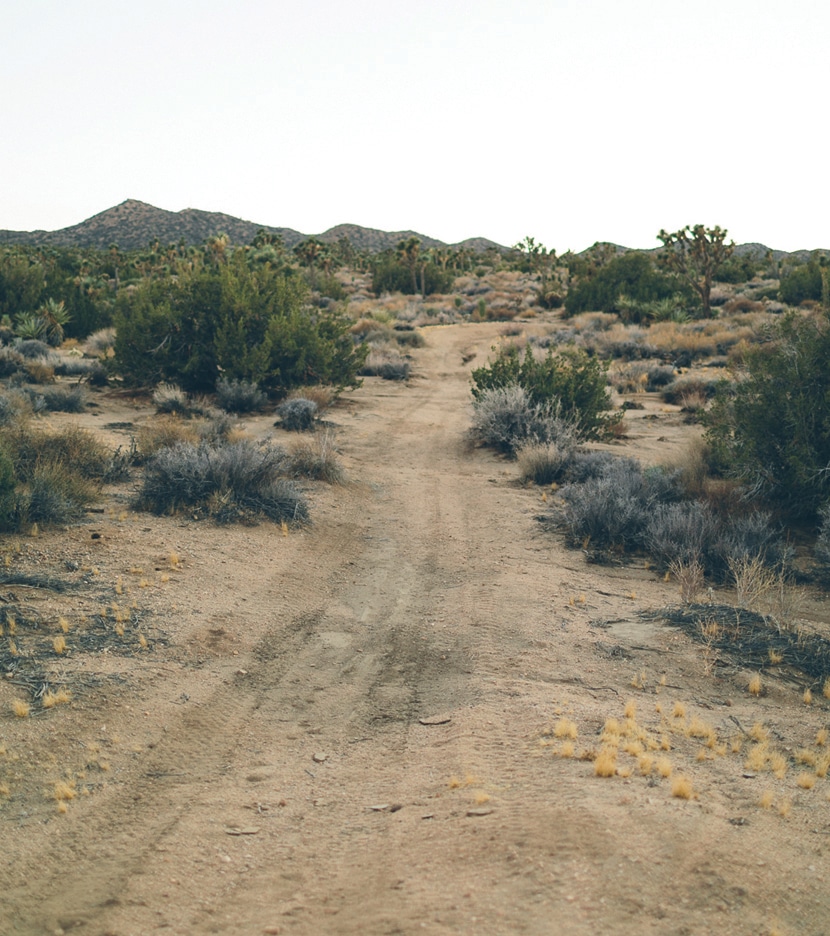 This was Mike's first trip to Palm Springs and I had to make sure we made it to Joshua Tree for at least one sunset over the hills. Sure enough it was incredible. The day was warm, as in 110 degrees warm, so all I could think about wearing was my Emerson Fry Kaftan. The flowery, loose, and barely-there feeling was perfect for the heat. I am not sure how you could wear much else.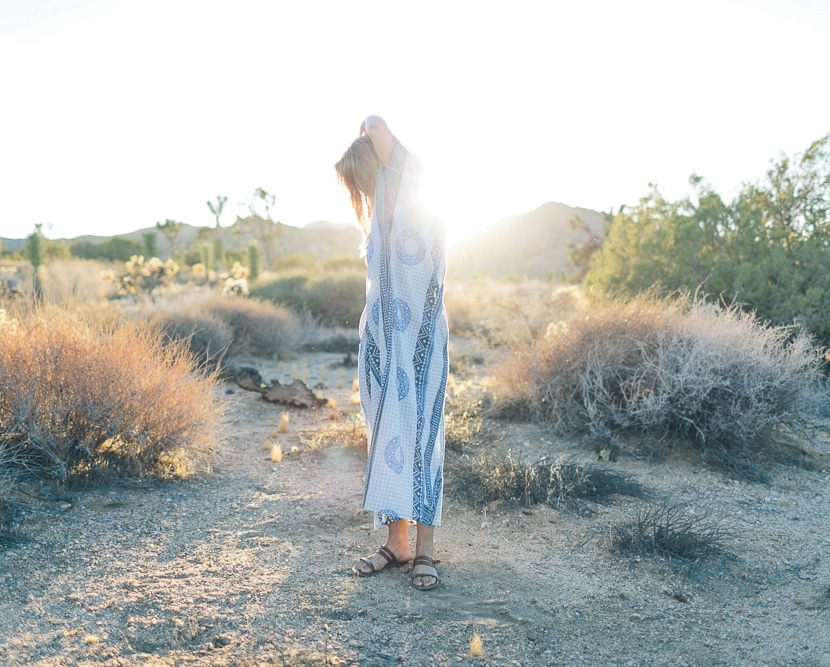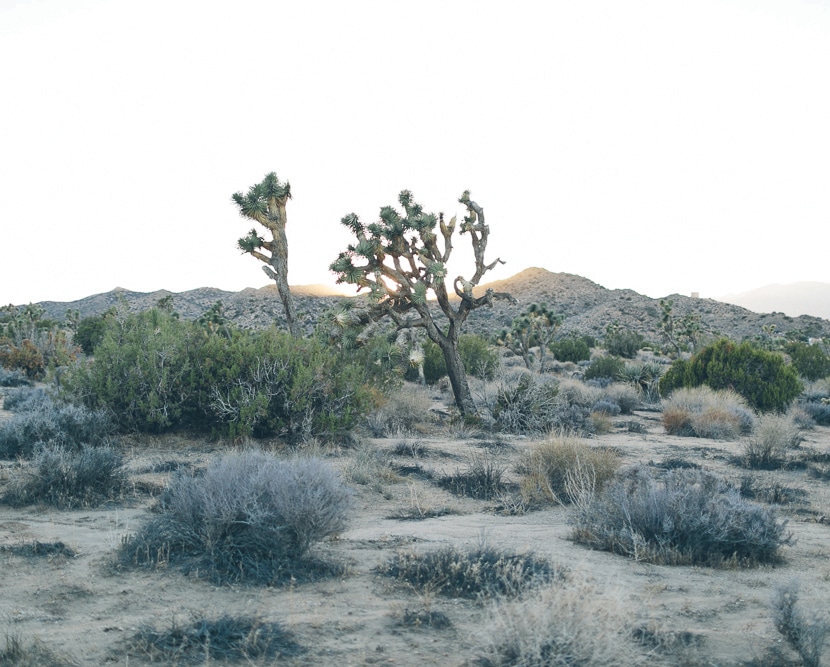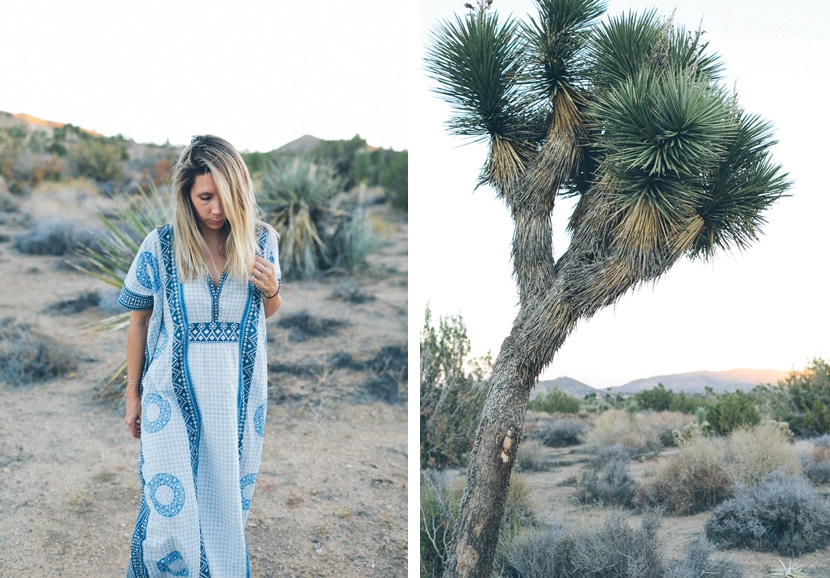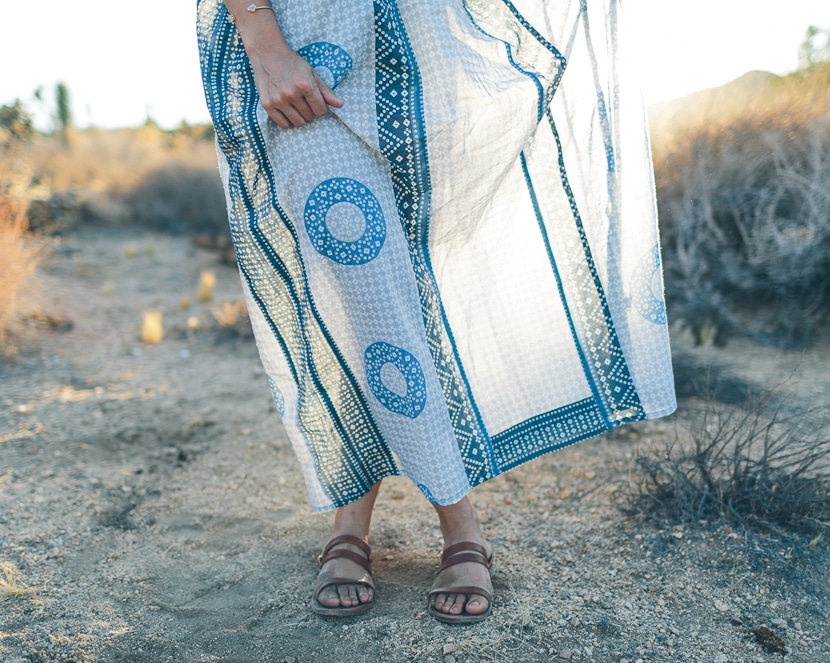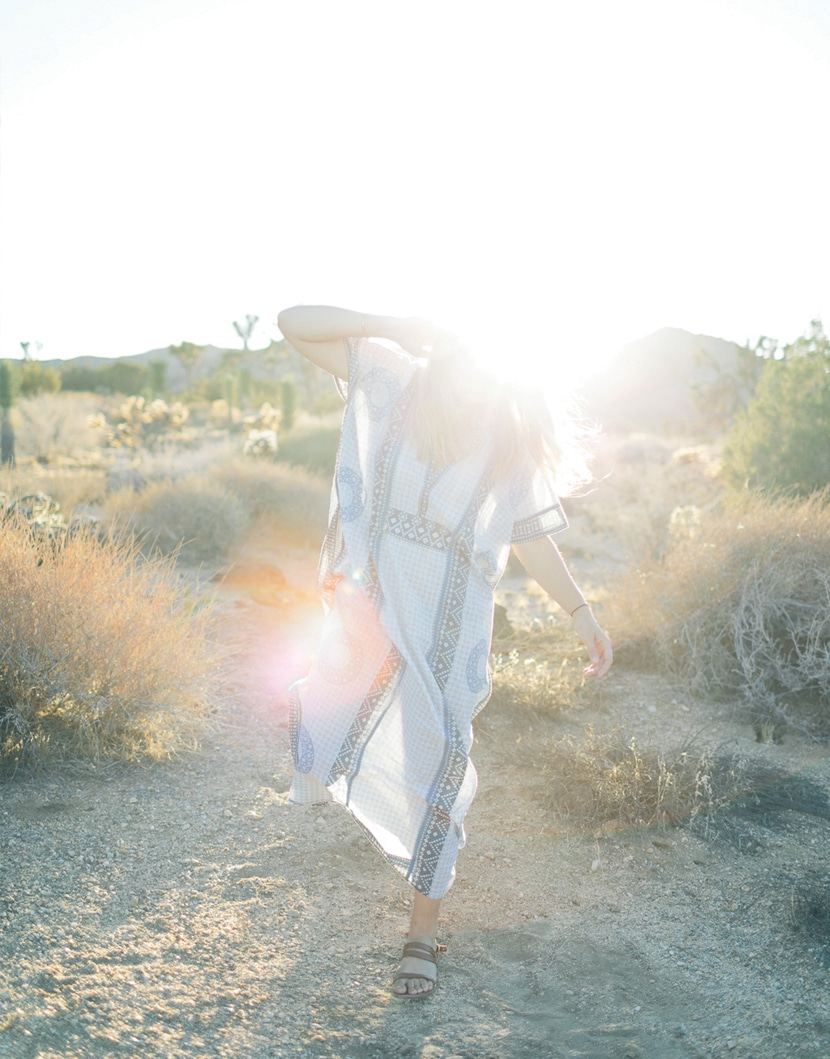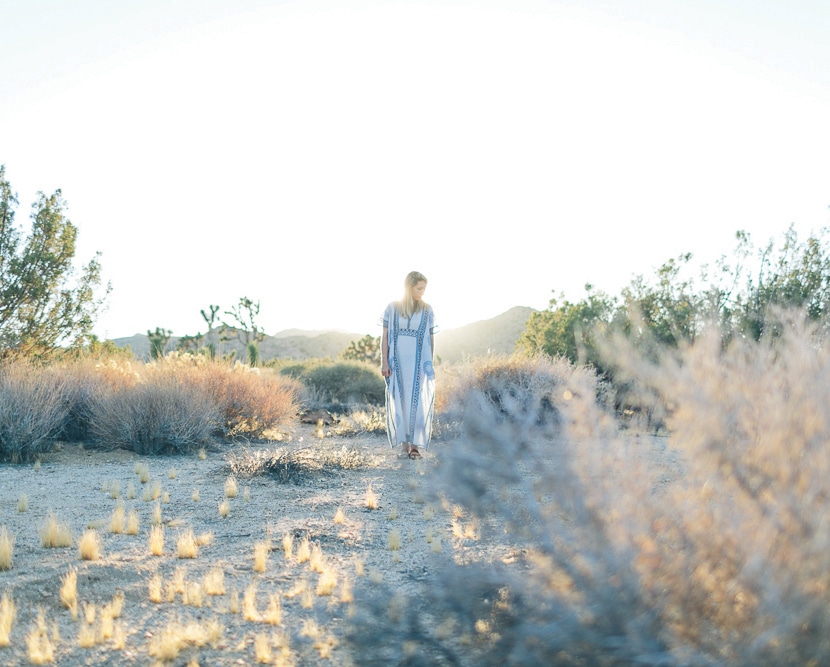 We also shot a small video to give you a view into the inspiring landscape. We hope this makes you excited to head out on your own desert adventure and see a sunset for yourself. Just don't forget to pack your kaftan!
What I wore:
Emerson Fry Kaftan in Cerulean
Everlane Leather Sandles
Bracelet Torchlight Jewelry