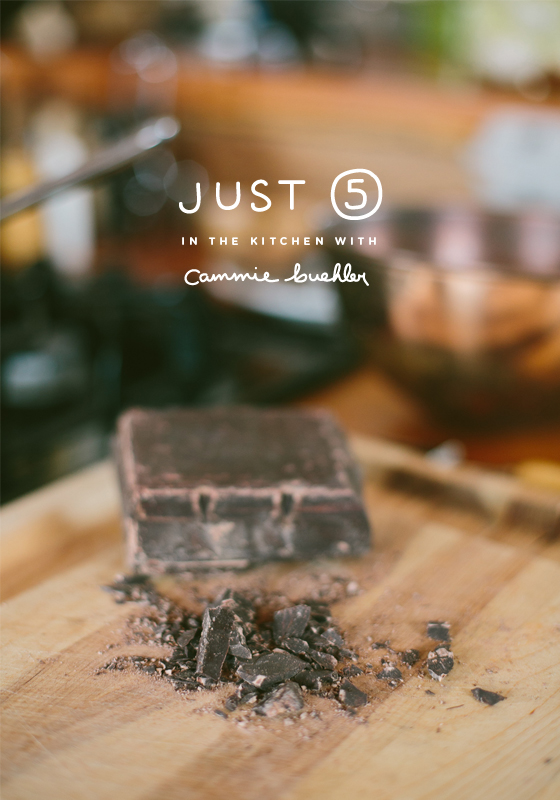 So today we are starting something new. Mike and I have been dreaming up ways to bring in some of our talented friends and after many dinner parties where friends told me over and over "I have this great Just 5…" we finally decided it was time to go in the kitchen with them and show their Just 5's. So from here on out we will be interchanging between people who inspire us and their Just 5's and our own Just 5's we already do.
We are beginning with the amazing Epicure Catering today. Cammie and Andy own Epicure here in Leelanau County and in my opinion make some of the most amazing food. They source from farms around the area for most of their ingredients, which makes their food just that much fresher and great. Next month you will be seeing them featured in Kinfolk magazine and seeing more of their work as we are working to redesign their branding and web in the coming months.
As friends of our's we have had many amazing meals with them, but what I love about their story and cooking styles is that they are simple, basic, and down the to rawest ingredients. Nothing complicated really. Today we will feature a recipe from Cammie and in the following weeks we will have some from Andy as well so we hope you are as excited about them cooking as we are.
Cammie shared with us her truffle recipe which was adapted from Windy Ridge Bakery in Park City, Utah where she worked for a time. These truffles are perfection and so simple and with the mix of pepper they have a little spice to them that warms you up especially in these cold days in Winter.
Here is what you will need:
8 oz dark chocolate 
1 oz unsalted butter
6 ounces cream
1 t fresh fine ground black pepper
cocoa powder, for coating, preferably Vahlrona
Begin by chopping the chocolate and placing in a bowl with the butter. Then pour the cream in to a warm sauce pan with the pepper and scald the cream.
Once the cream has scalded and hot filter the cream through a strainer to remove any chunks…but makes sure the pepper does not become filtered out. You can filter the cream over the bowl of chocolate and butter.
Let cream and pepper sit with the chocolate and butter for a few minutes to melt down some. Then you will hand whisk the mixture till smooth. Cammie said if some things do not melt. She suggests placing the mixture in a metal bowl and placing back on the stove to warm the mixture and just continue stirring to everything is smooth and melted.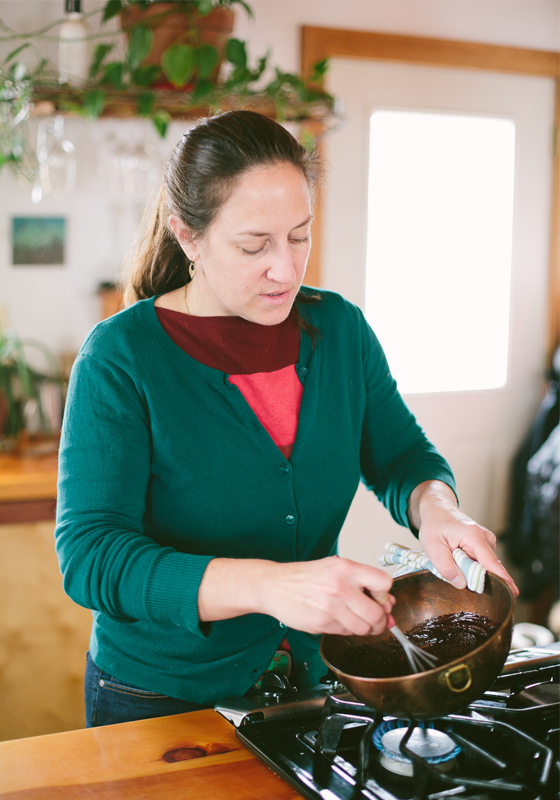 Once mixture is smooth place in a shallow container and refrigerate overnight. Once the mixture has cooled fully use a spoon to scrape out small amounts that can be rolled in to balls. Place these on parchment paper.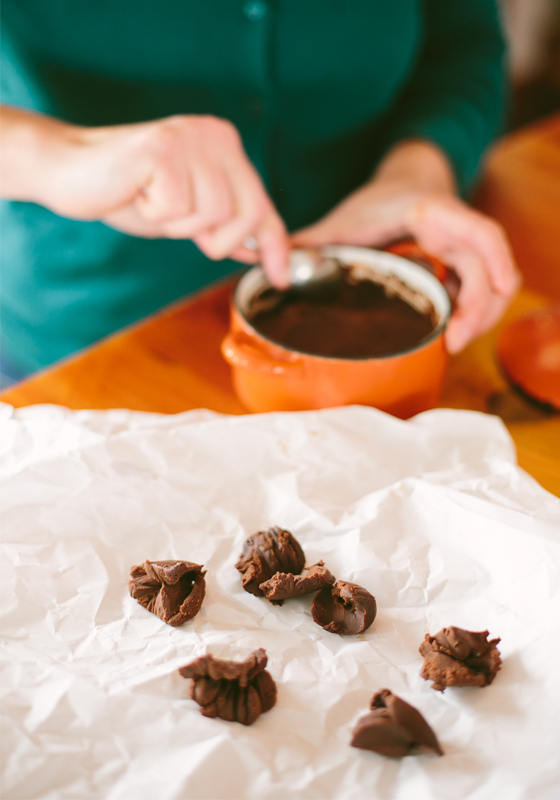 After scraping all of mixture in to balls roll between your hands and drop in to cocoa powder to coat the outside. Layer the truffles in a container with parchment paper and refrigerate for about an hour before serving.
Cammie's suggestion is to serve the truffles with coffee, tea, or wine and maybe some cheese for a great dessert. Personally I know first hand that these are amazing with blue cheese and some champagne.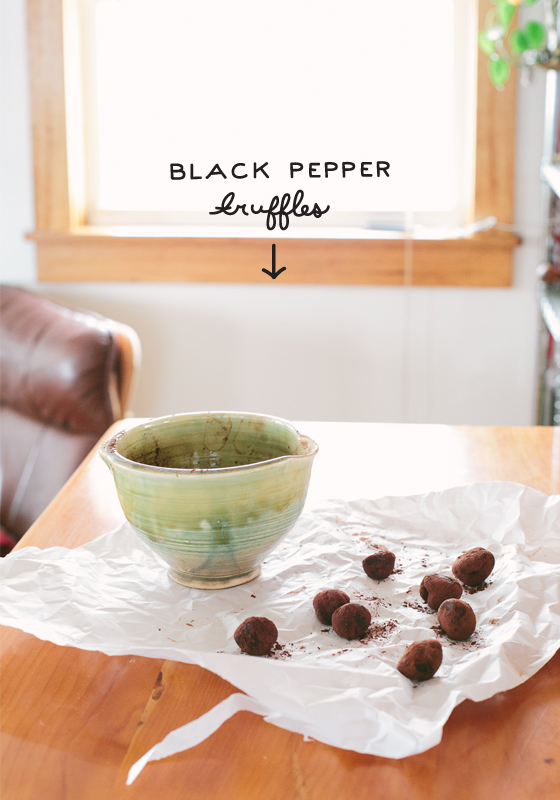 The recipe makes 24-30 truffles depending on the size you make them. Cammie said if you remove the pepper you can get creative on what flavors you make these very easily.
You can find more info on Cammie and Epicure Catering over at their website, facebook, twitter, instagram, and pinterest.