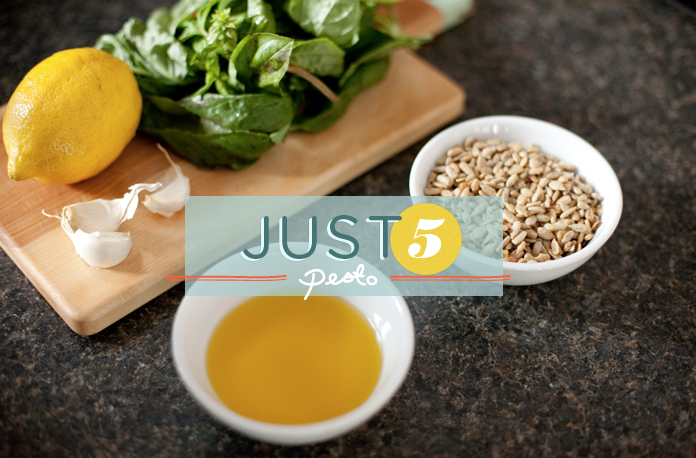 I remember going to the grocery store one day and thinking I should buy some pesto, thinking it would be an awesome thing to add into some meals. When I rounded the aisle and saw the the price of this awesome stuff I was shocked. My self-employed grocery budget couldn't handle $8.00 for this and I thought why pay for it? Why don't I make it? This is usually my thought process on most things that sticker shock me, but most of the time I am not very successful with this adventure, but this time I was.
Ever since I have been making my own pesto. I have done all sorts of different kinds, added spice with crushed red pepper flakes or artichokes and anything in-between. Every month I make a batch and this recipe is usually my go-to. I use it on pizza, in an egg dish, in my cauliflower pizza crust, in salad dressing, and the list goes on. This stuff is magic and something everyone should have. Make sure to have a ball jar and lid on hand for storage. I like the look of having a jar in the fridge because it looks cute. Always going for cute!
Also you can freeze it if you make too much. I place it in zip lock bags and then thaw it out at the end of the month to add in to my batch I am about to make. Nothing goes to waste around these parts.
Now if you have a basil plant make sure you do not strip him of all his goodness. Make sure to read up on how much you can pull at a certain time. This is why I always keep 4-5 basil plants going as it makes it easy to gather enough every month. If you do not have a plant I suggest purchasing basil at the farmer's market, local food co-op (this is the cheapest for me), or at your grocery store (you usually can find oversized containers with the herb). This is the base so make sure you have plenty!!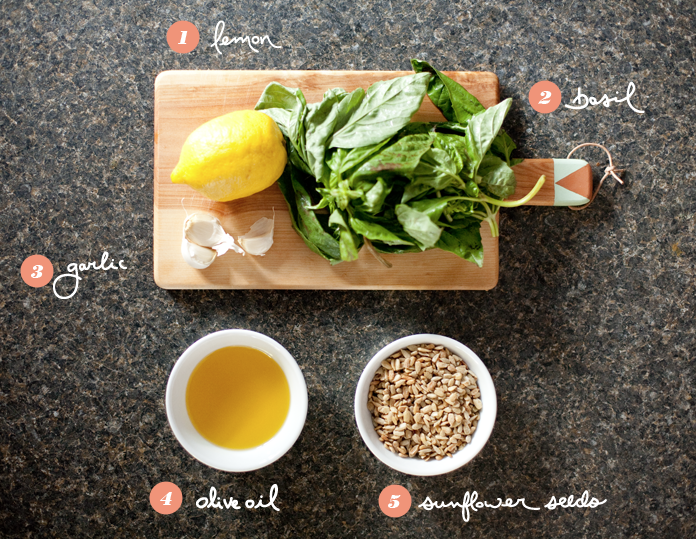 Ingredients:
2 large handfuls of fresh Basil
1 cup sunflower seeds (you can also use almonds, pine nuts, or cashews)
3 tbsp olive oil (just to get it smooth you can eye ball this while mixing)
4-6 cloves of garlic. (I like a lot so I lean towards 6)
1 Lemon
These are the basics but I will add S&P and other spices such as red pepper flake and other spices you may expect to have in an italian dish. Feel free to get creative you cannot really mess it up!!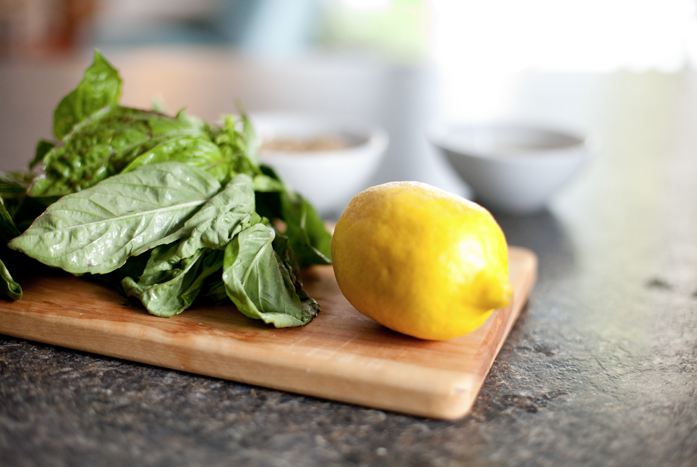 Prepare your food processor by putting in the chop blade. Drop in all the ingredients other than the lemon. I suggest squeezing and zesting a little depending on how much you like Lemon. I think it really brings out the Basil flavor. No need to over chop the pesto unless you want it fine. If it looks dry add a little more olive oil till it is less chunky and has a smooth texture.
Once you have finished it scoop it into your jar and pop it in the fridge. It should stay good for about a month. I will be referring to this recipe in the future for other's so make sure you have it prepped 😉
Next week: Whitefish (don't fear the filet!)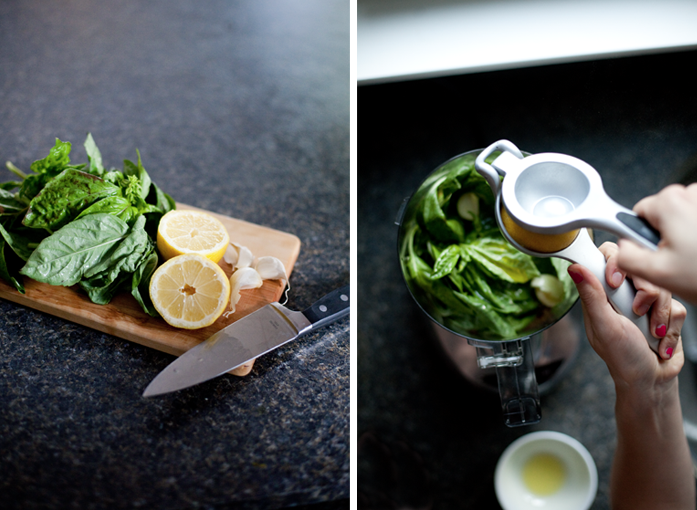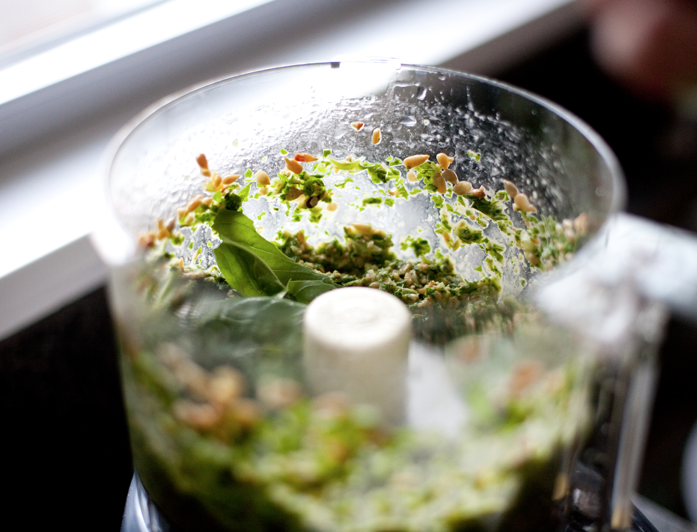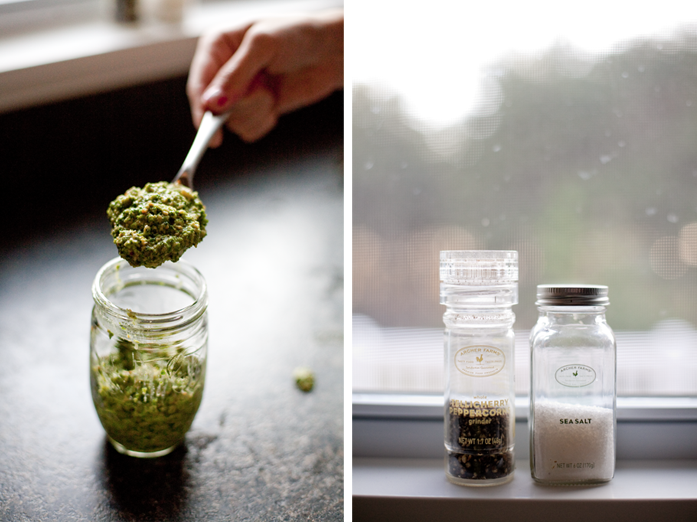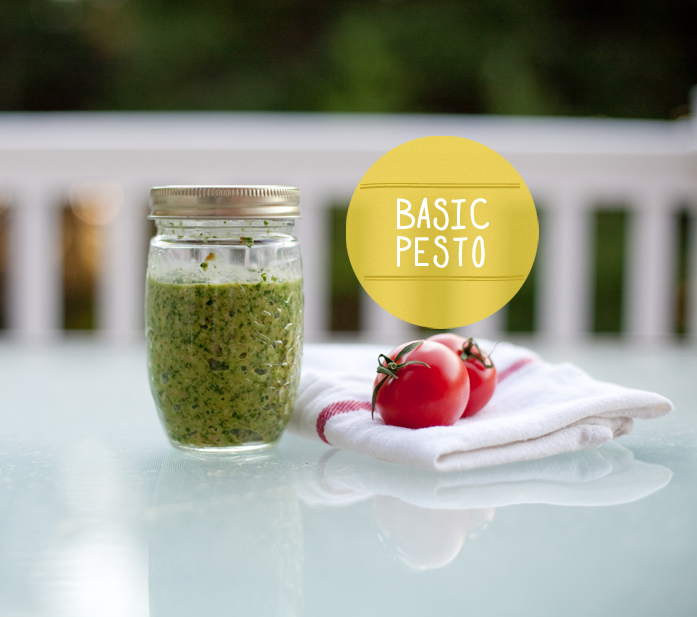 All image are copyright of  The Fresh Exchange. Please credit as so.