You want to know something about me? I have a beet obsession. Yup it is true. I kind of love those earthy little root vegetables and all their color. It was not always that way though. As a kid and college kid I wouldn't have touched those things with a ten-foot pole. It was not till we started getting them by the bushel this Summer in our CSA box that I figured it was time to figure out how to eat these things. So I did some research and learned I could roast them in Balsamic (I love to roast them in this Raspberry one from Fustini's) and my goodness it is so simple, but so yum. Then when I came across this recipe from Giada I became obsessed. So this recipe is a little twist on her recipe because sometimes (especially this time of year) we don't always have the best looking lettuce so I change it up to be a little more stripped down.
To make this yummy salad you will need the following:
2-3 small to medium beets
1 avocado
4 tablespoons of Balsamic
1/2 cup Spanish Almonds (they are found at gourmet grocery stories but you can use almost any kind of nut you want)
1/4 cup goat cheese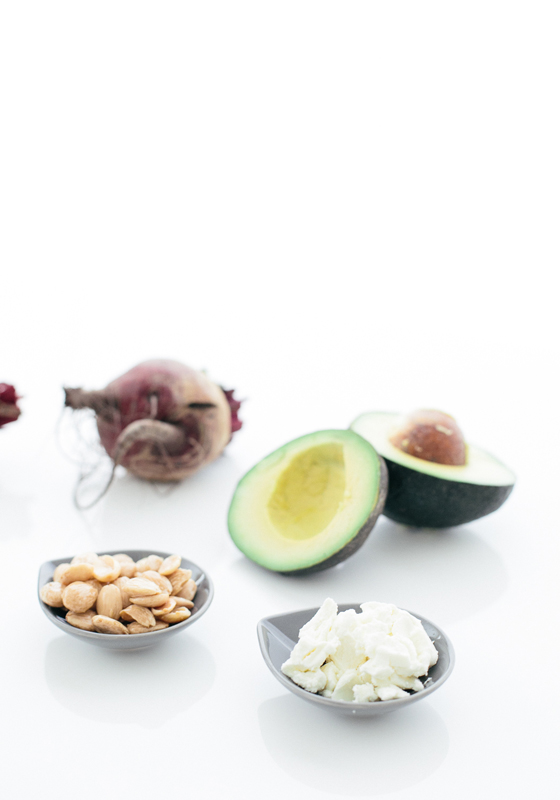 To begin preheat oven to 400 degrees. Then peel and chop up the beets roughly to somewhere between 1-2 inch cubes. Then place them in the bowl and pour on 2 tablespoons of the balsamic. Stir and make sure all pieces are well coated. Once oven is heated place the beets in the oven on a oven safe dish. Let bake for 12-15 minutes till the beets are softened and smell fragrant.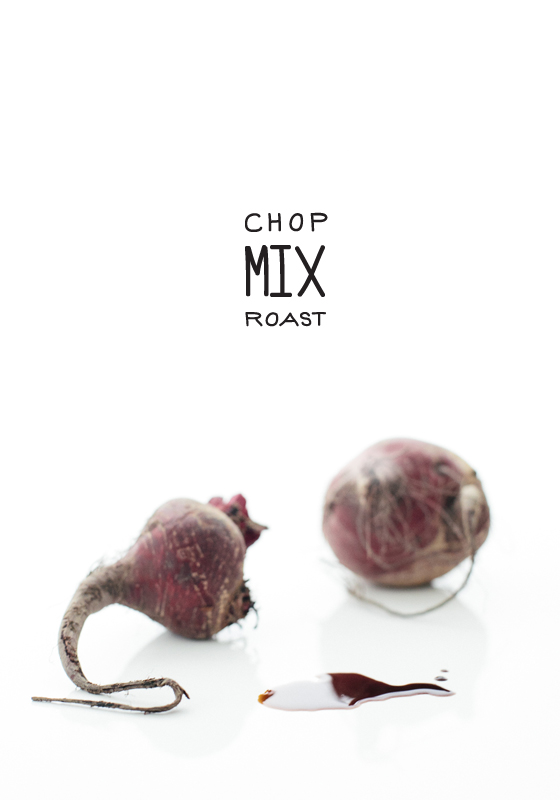 As the beets are cooking for ahead and begin chopping the avocado in cubes and prepping the other ingredients to be plated.
Once beets are done let them cool for a few minutes and then place on to plates layered with beets on bottom, then avocado, nuts, and goat cheese sprinkled on top. Finally drizzle the balsamic on each salad. The recipe should make 2 meal size salads or 4 side size salads.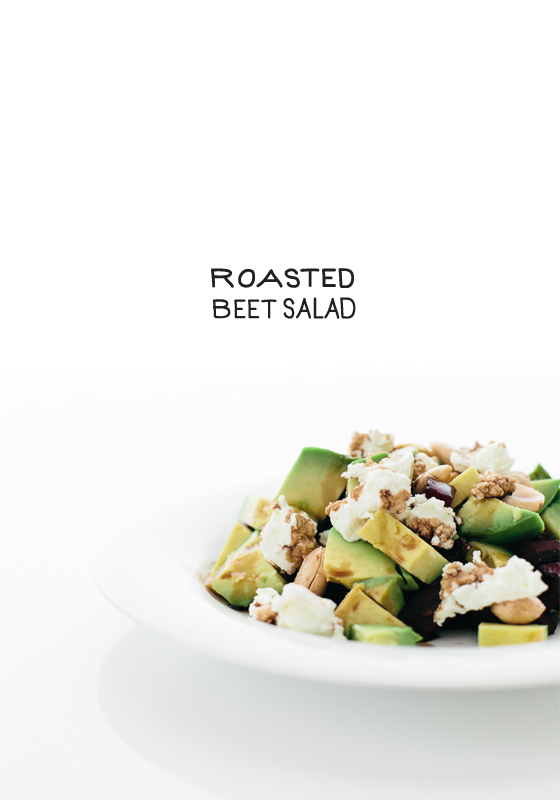 Say hello to one of my favorite food combos in the world. Light, fresh, earthy, and creamy in the most natural ways.