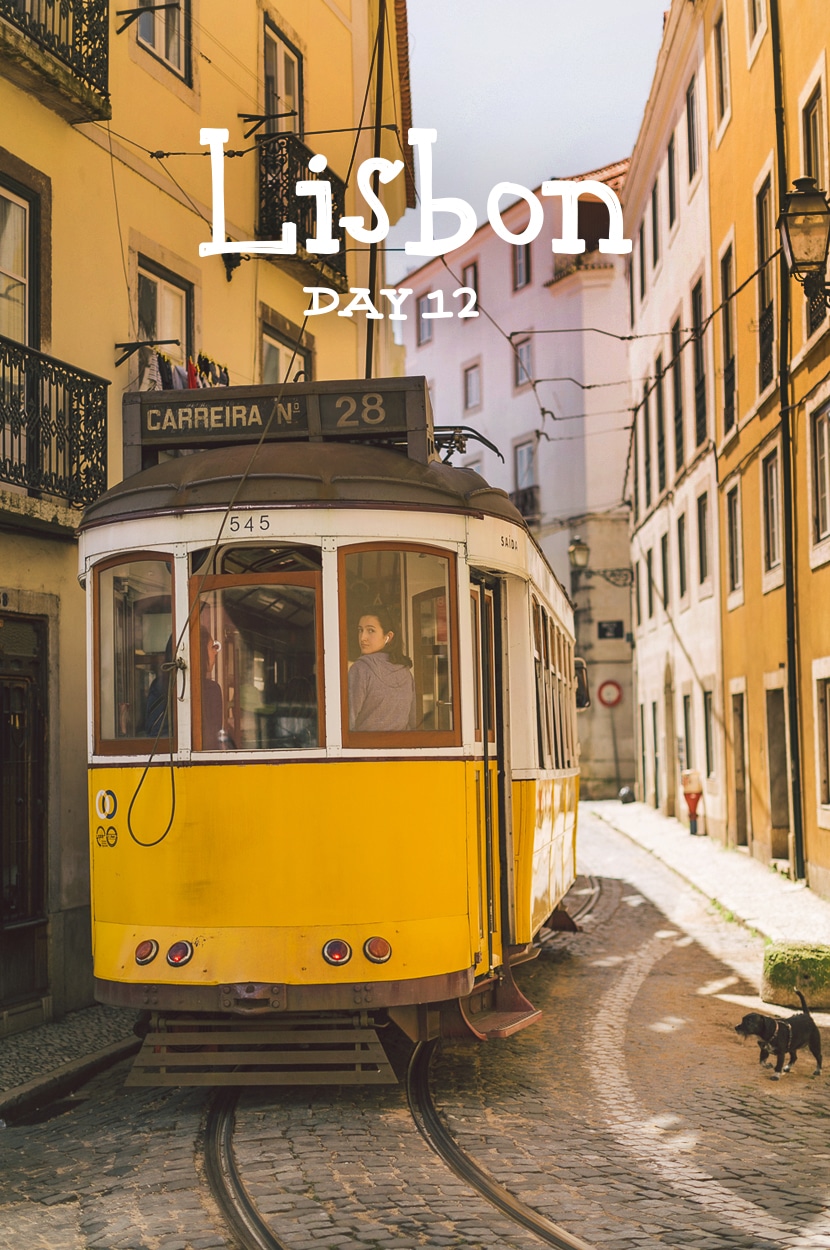 There were days that I just couldn't wait to get out and explore, then there were others I felt pretty happy resting enjoying our apartment or spending hours at a cafe. This day I felt pretty content enjoying our lovely space in Lisbon, which honestly do you blame me? Breakfast each morning was something I looked forward to.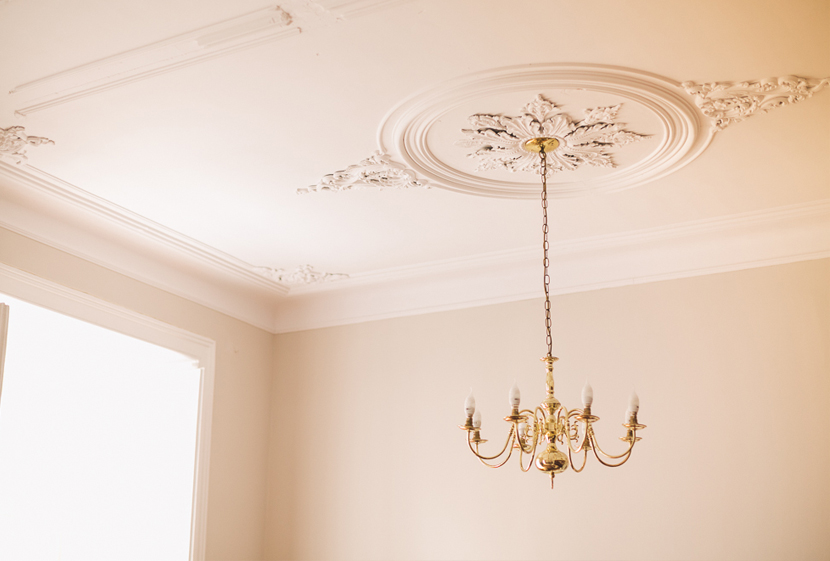 We would open the windows and let the morning light stream in. The sounds of the street became the soundtrack to our coffee sipping. The air was cool and scented with the morning ocean breeze. It was pretty magical.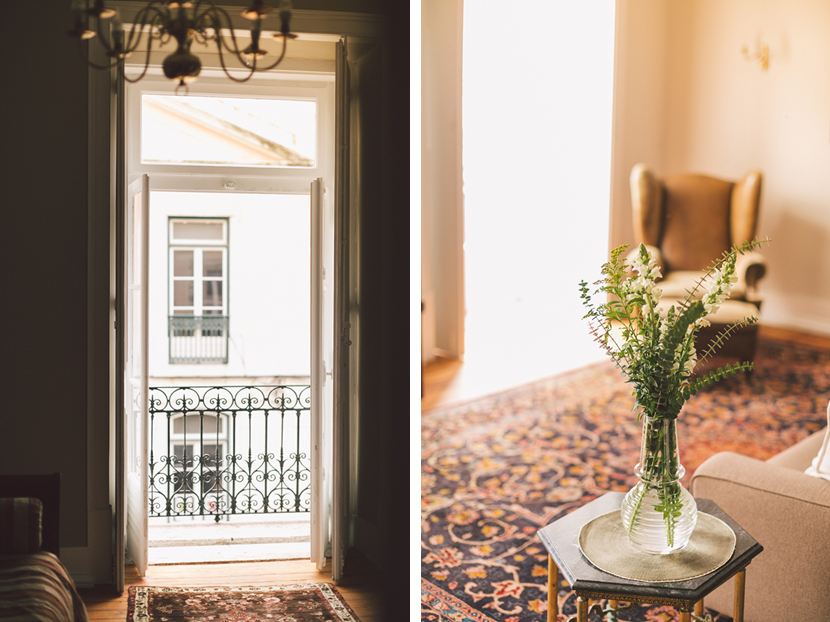 The space had 2 bedrooms in the back and 2 bathrooms so it gave us plenty of room to spread out as couples. I highly suggest renting this space if you are coming to Lisbon and either have a family or if you are traveling with another couple or with friends. We enjoyed every morning and evening in this space so much.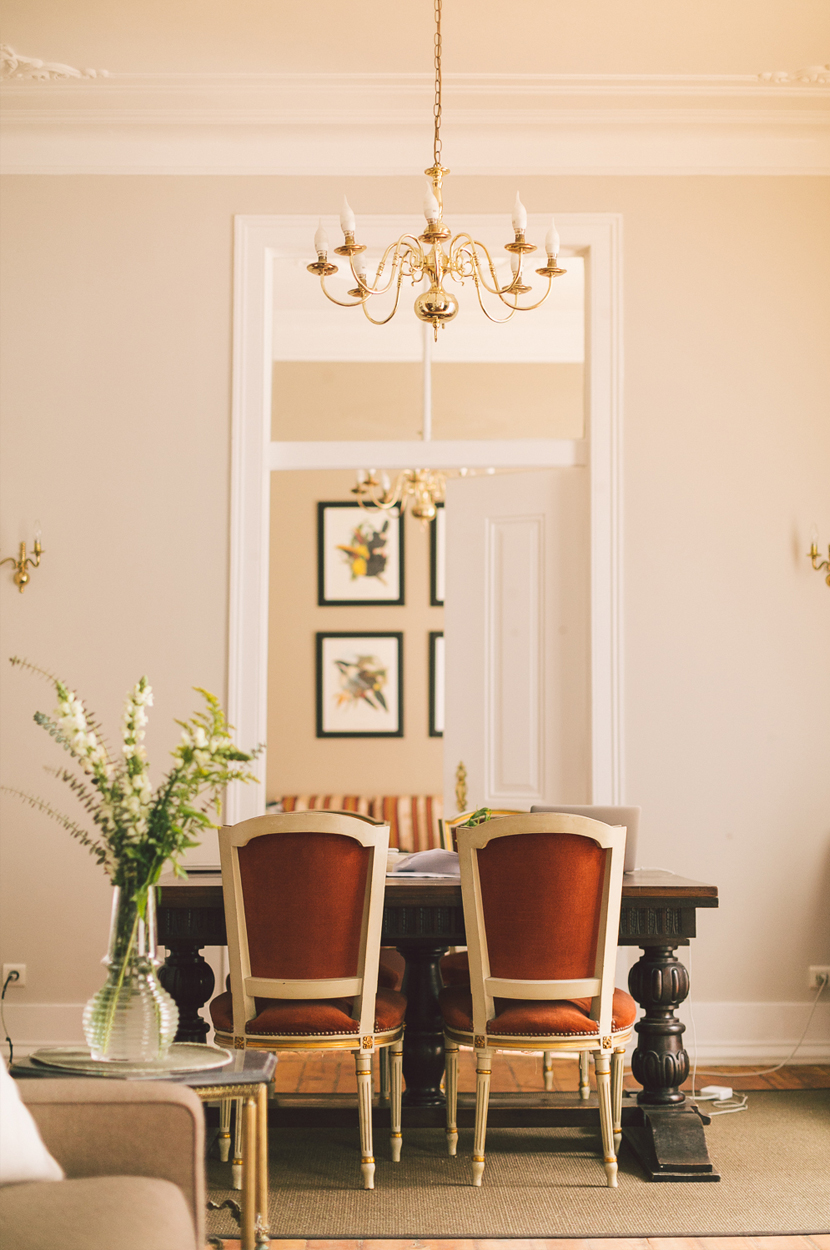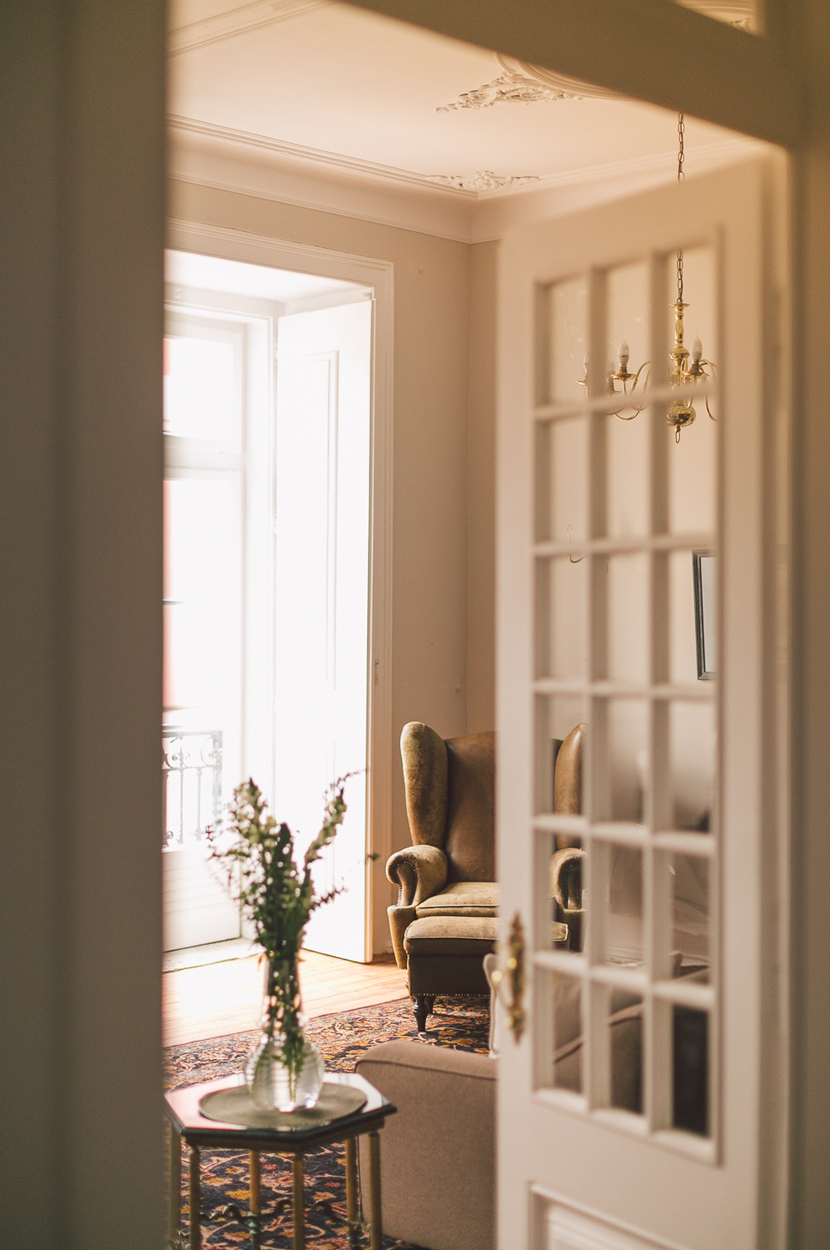 Even though we loved our apartment, we still need to explore beyond the doors of our building. On our second full day in Lisbon the sun was shining, and everything just felt alive. It was pretty warm so we felt it was time to get some focused sight seeing in.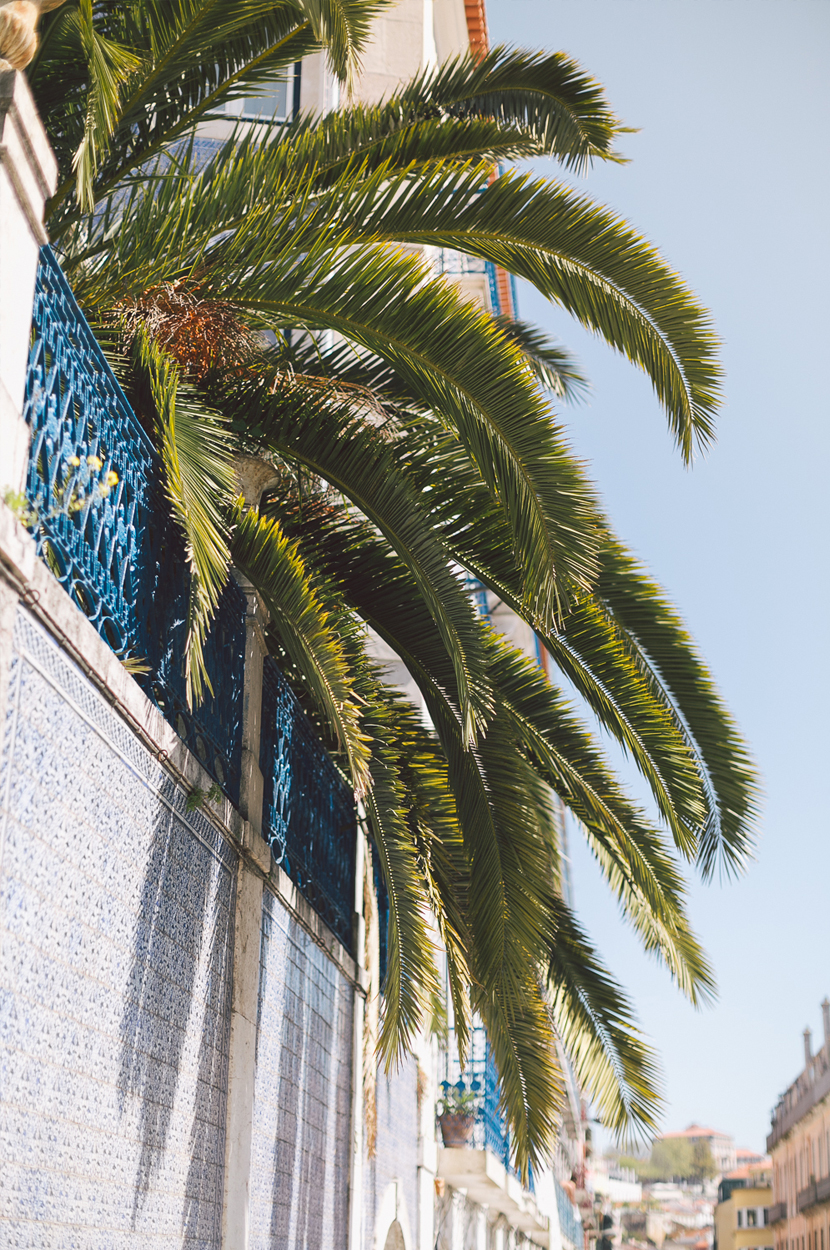 We had read about the Feira Da Ladra flea market on the east side of the city, by the Alfama district and had to check it out. This was also the perfect opportunity to catch one of the gorgeous trams across town. Easily the most Wes Anderson moment of our trip.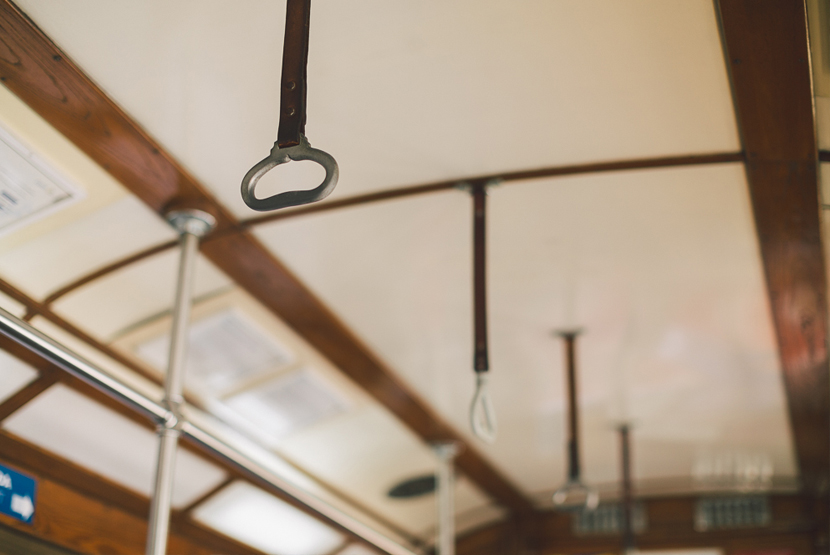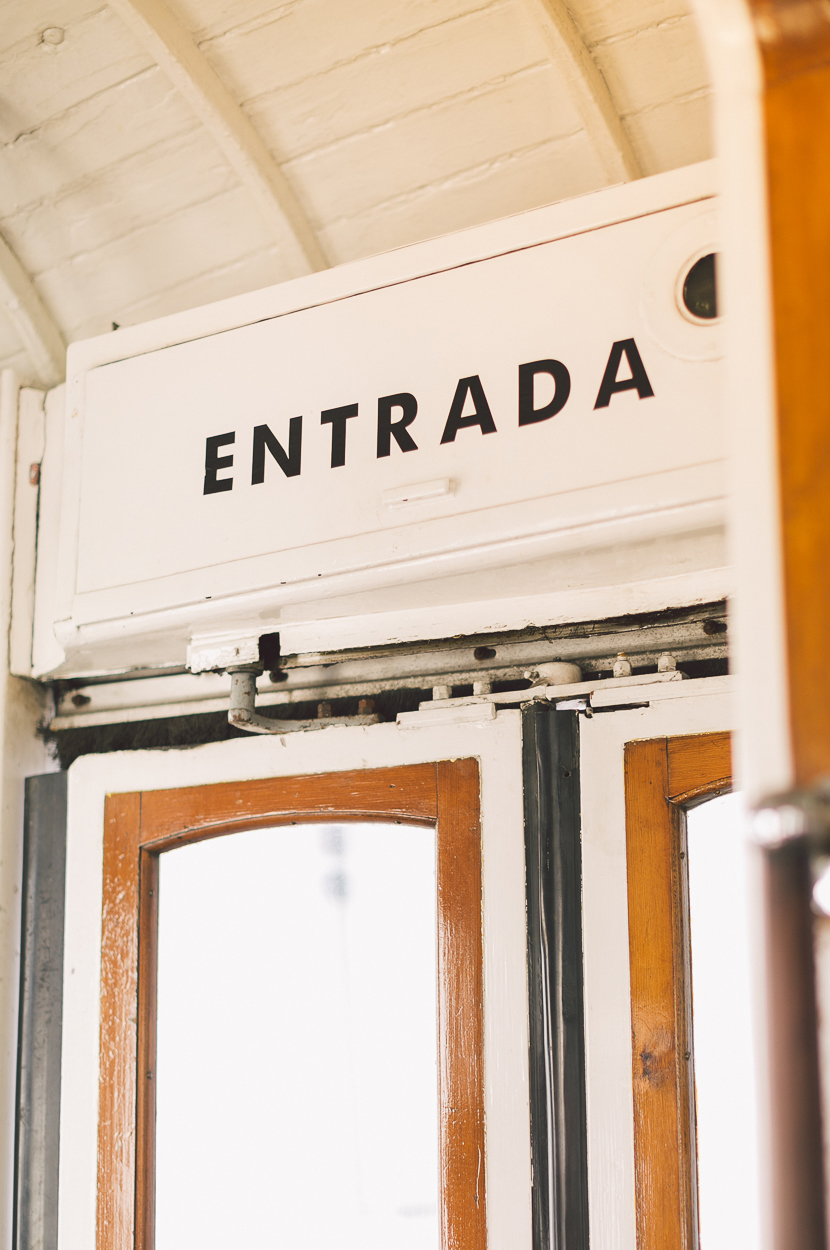 As I mentioned previously the trams were pretty adorable and each one is slightly different. Some have graffiti painting, tile work, and different colored paint. You never knew which one was going to roll by while you were on the street.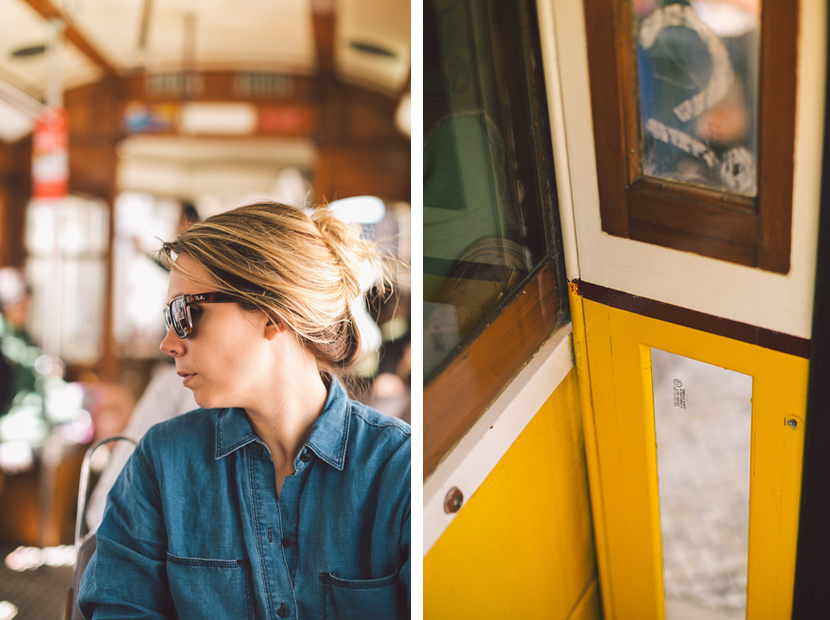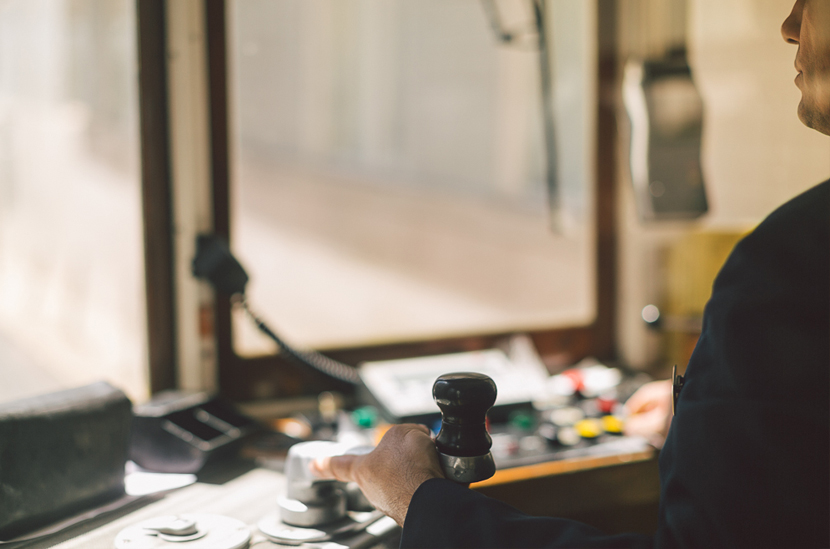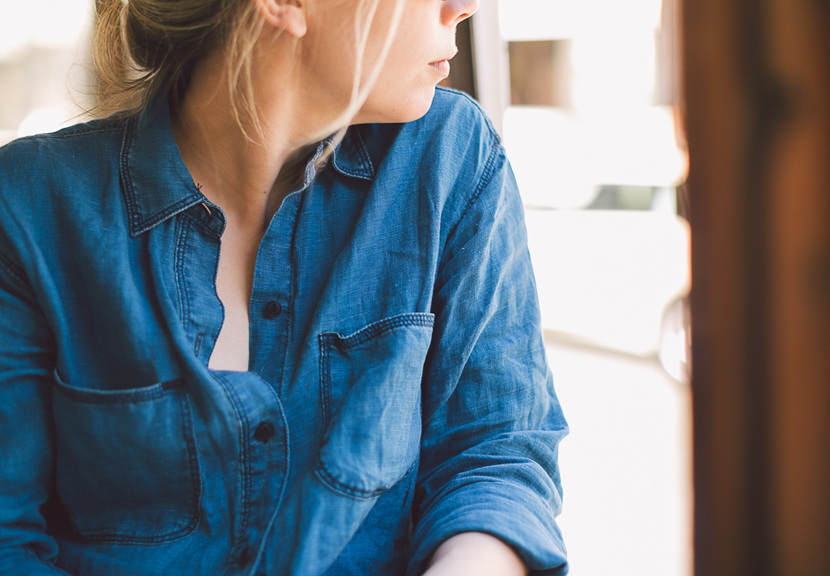 After our 30 minute tram ride up and down the hand laid stone streets, we hopped off at the market right by the National Pantheon, which is pretty amazing itself! We took some time to breathe in the view and then began a slowly wander through the market.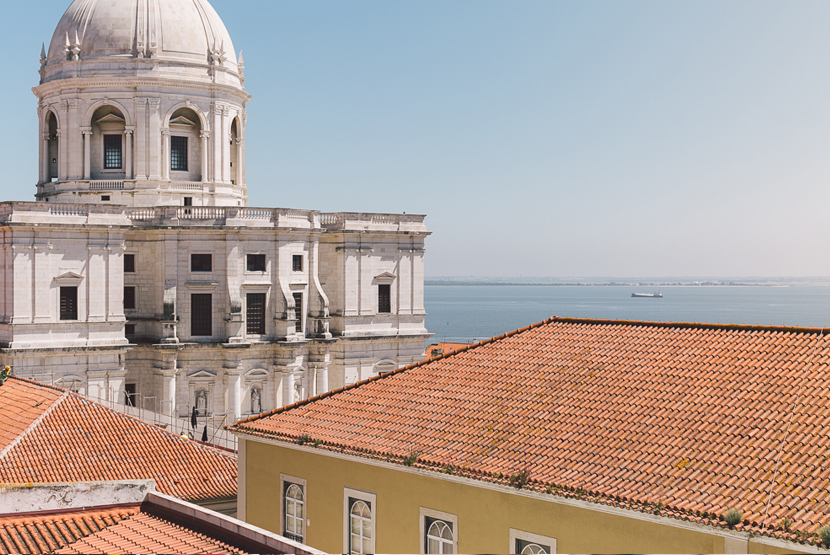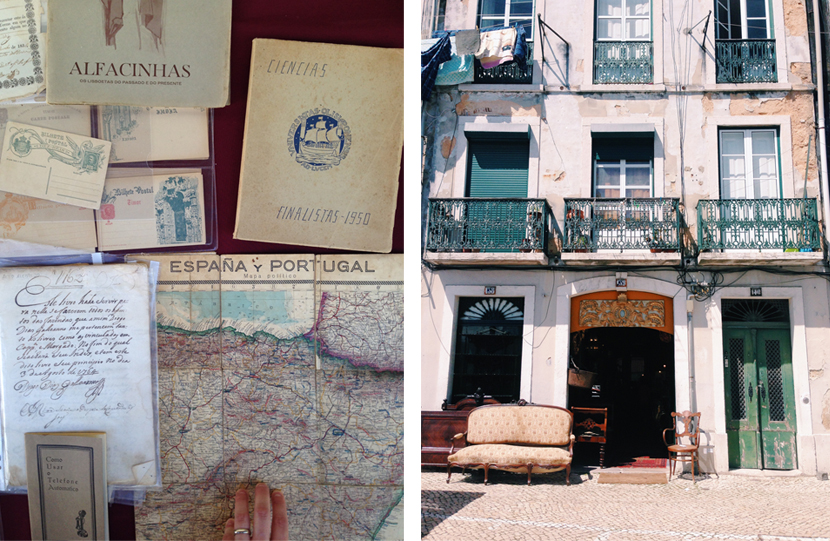 There were tons of treasures (also tons of junk as well) to sift through. The old books, leather goods, and other fun things against the tiled buildings of Lisbon was so gorgeous.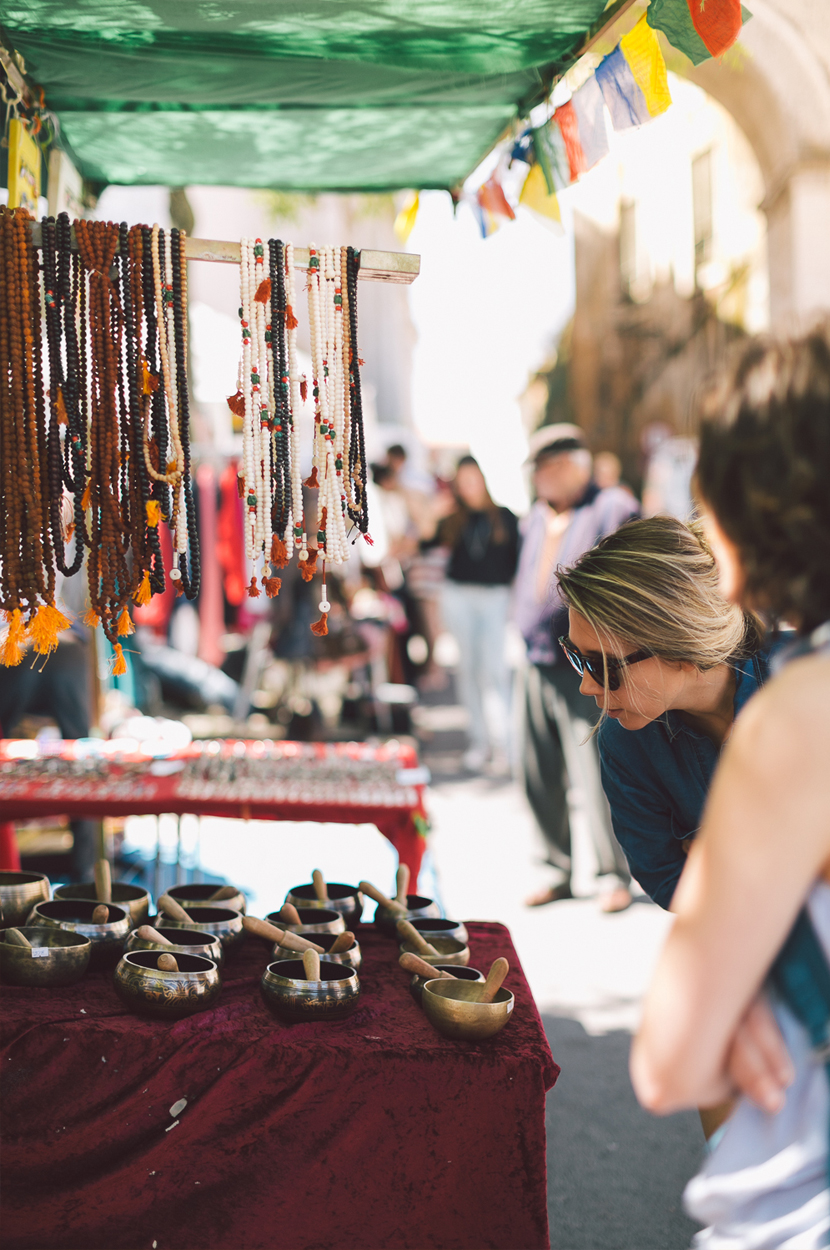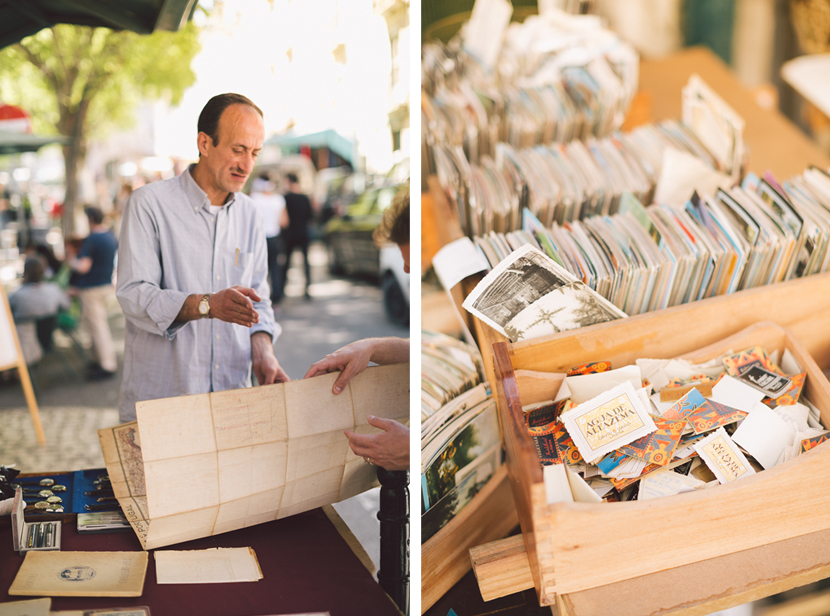 I think my favorite thing about the market was seeing the remnants of old Lisbon. The collected treasures from older and more wealthy times in this ancient city. I feel like you really get to know the real character and history of a city by visiting it's antique stores and markets. It feels like a more organic, non-scripted form of the city's history.
After we wandered for a few hours, we were pretty ready for lunch. We had already made plans to have our big blow out dinner that night at a Michelin star restaurant, so we wanted to do something simple and cheaper so we didn't fill up too much.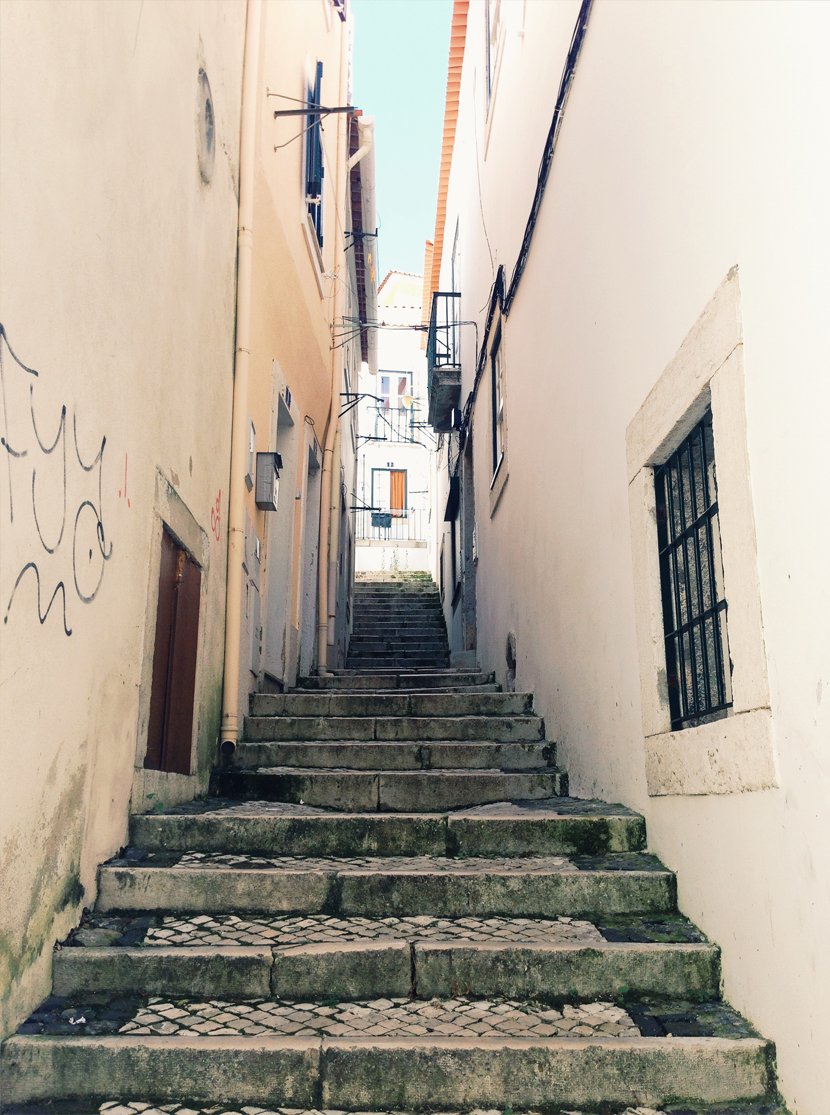 So we put the trip advisor app away and asked the locals. We wandered the streets looking for a small hole in the wall restaurant that was recommended to us by a vendor in the market, would be serving up fresh fish caught that day. I have no idea if the one we landed at was the one he recommended but what we ended up with was perfect!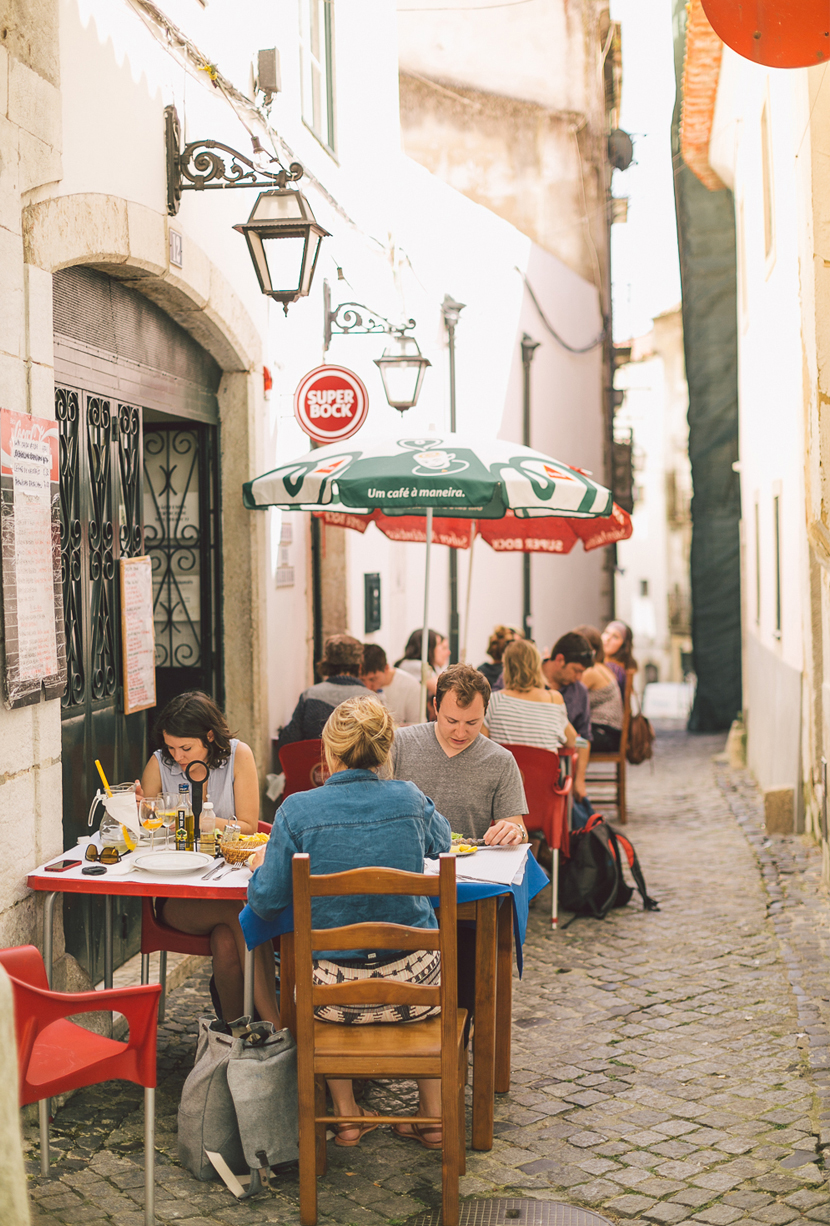 It really is not hard to find a great restaurant in Lisbon or anywhere in Portugal for that matter. We felt it a little hit or miss sometimes in Spain, but here it was a little different. The food is super fresh and very inexpensive in comparison. Nearly every street had tables set out in the alleys and servers carrying freshly cooked fish. You simply sit down and within 10-15 minutes you will be making your food and drink order.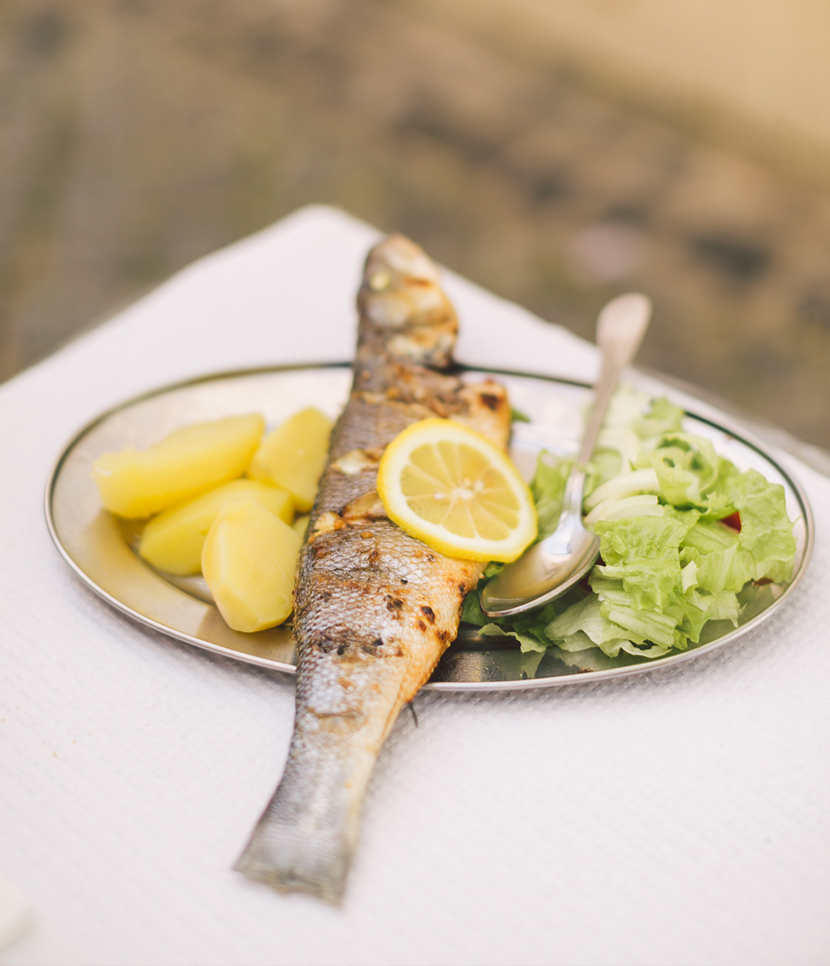 One thing to watch out for (a great tip we were told) is when you sit down, they will bring you bread and sometimes other food as well. Ask each time if those items are "included" in the service or not because many times only the bread is (sometimes that isn't even included though) this is not something we experienced in Spain but only in Portugal. If you just go in knowing this, you will be a happy customer and totally sounds like a seasoned traveler. We ordered a sea bass that was big enough to share (they also never say what is included with an item you order…typically it is potatoes and a salad). Our sea bass was 7 euros, which is pretty darn good to someone who has seen sea bass in America for nearly $30 at some restaurants, so this felt like quite the deal and it was absolutely amazing.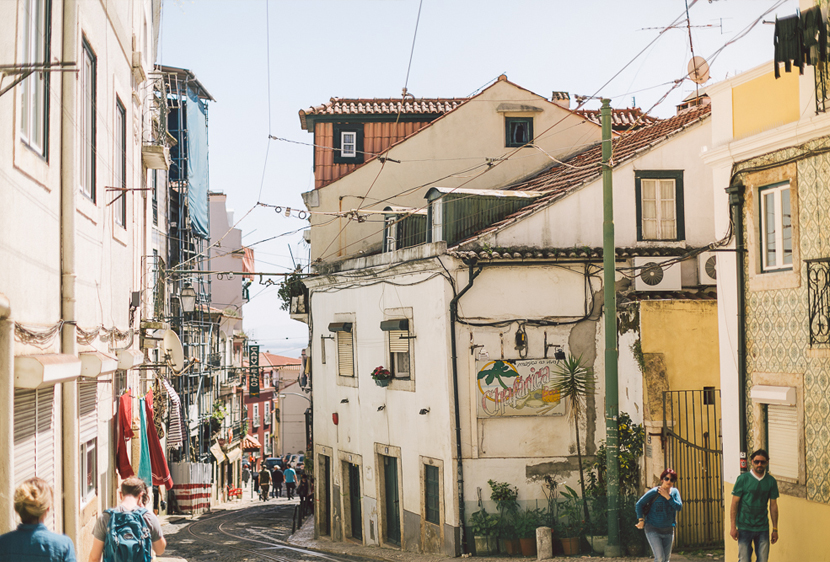 After lunch we decided it would be fun to walk back instead of nab the tram back. We saw some pretty cool things along the way and wanted to enjoy the walk through the city.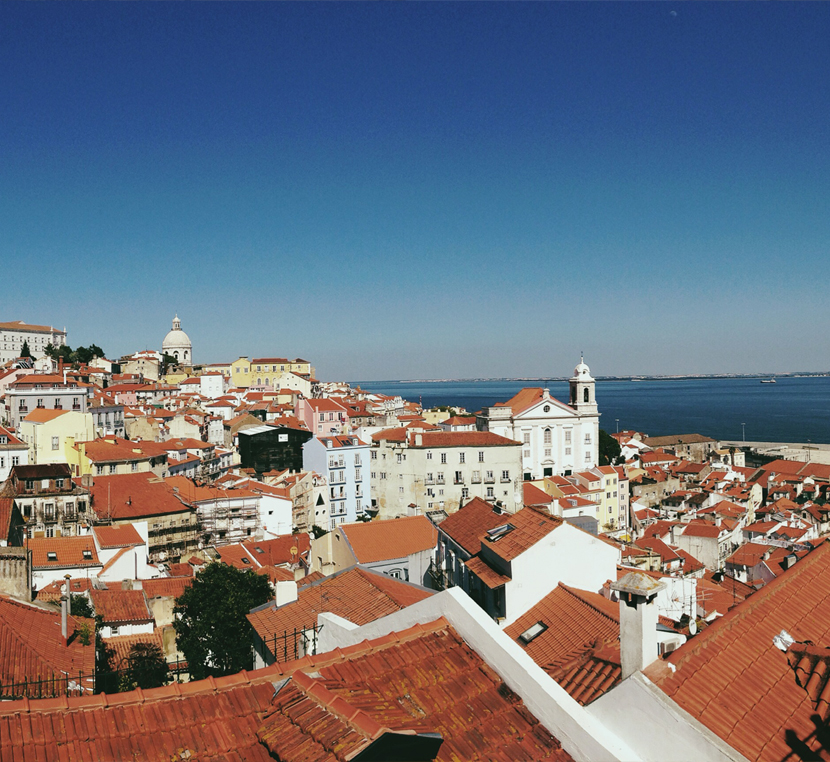 We stopped at a scenic overlook and got to get a beautiful view of the terra-cotta roofs and white buildings speckled along the coast. I still felt there was so much of Lisbon to explore and knew I would need to come back here in order to experience it all. I would still like to get to some of the smaller outlying towns along the coast and experience even more of the culture I was falling in love with.
That night we spent the big bucks and all went out for an absolutely out of this world meal at 100 Maneiras, which was a recommended restaurant from Anthony Bourdain. This was literally one of the top 10 meals we will ever have in our lives. And you know it as you are eating it too. It's almost too much to take in, in the moment. We had an 9 course tasting menu with wine pairings. Every minute of the 3 hour dinner was filled with some of the best and most interesting food I had ever had in my life. I would do that meal over in a heartbeat to enjoy it with Wes, Linda, and Mike all over again. It was such a special night full of tears of laughter, talks about life, and giggles.

As amazing as the food was, I need to take a moment and cheers to our Sommelier for the night, and literally the most gorgeous human all four of us (cue some good laughs cause we laughed at ourselves…believe me) had ever seen in our lives, Pedro Martin. Words cannot explain the Pedro experience. Yes his wine selections are spot on, but as one persons review on trip advisor said, "if you're willing to let the chef and sommelier have their way with you, you will leave satisfied". We will just leave our experience with those words and let you have your own experience all your own.

Needless to say, it was quite a way to close up our time in Lisbon and say our goodbyes, for now. Lisbon had truly won our hearts.