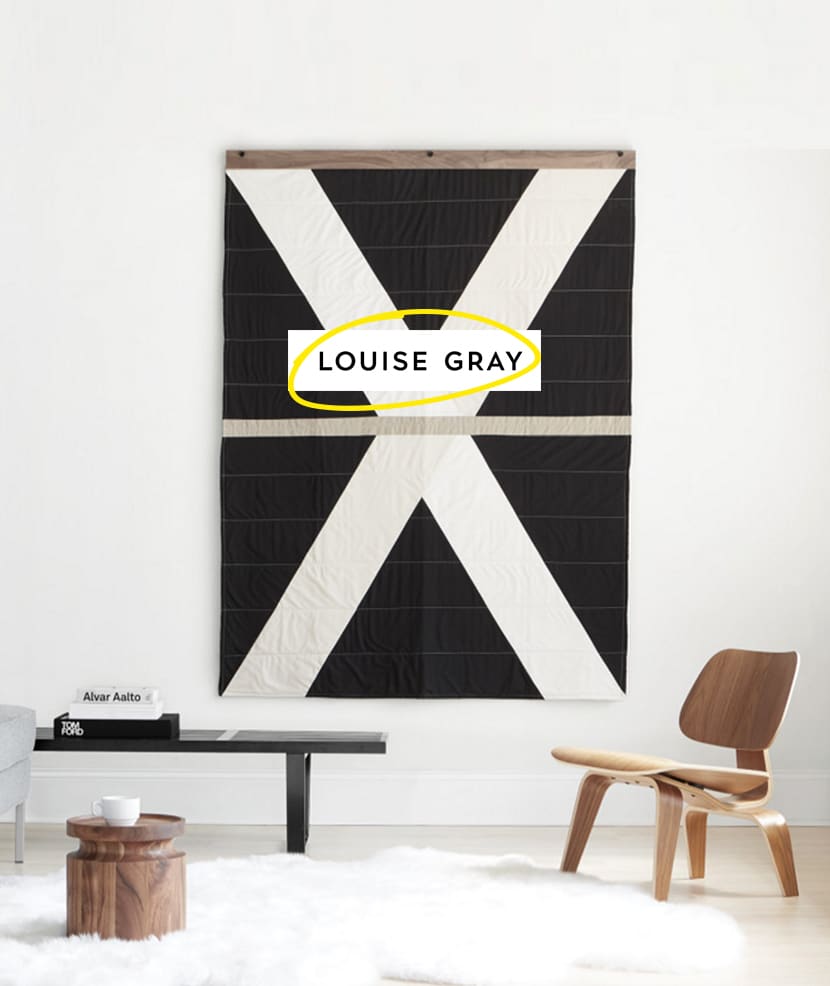 I have fond memories of heading to my grandmother's home in northern Michigan in the summers and staying in this room she had decorated specifically for her granddaughters. In the room was this amazing blue and white quilt. The bed was always made perfectly like in a magazine. At times, I had a hard time even thinking of taking it apart to get into at night, but what I loved most about the room was that quilt. It was nothing fancy but the weight of it mixed with the pattern and textures was so cool to me. From there on out I took an interest in how beautiful a good bedspread could be. Nowadays my mom is very into quilting and our little man has a few quilts she made. A quilt is something very special I have come to realize. They can tell a story and act as a true labor of love.
My one thing with most quilts is that they aren't always my style, but then I met Louise Gray. These quilts are beautiful in all their modern elegance.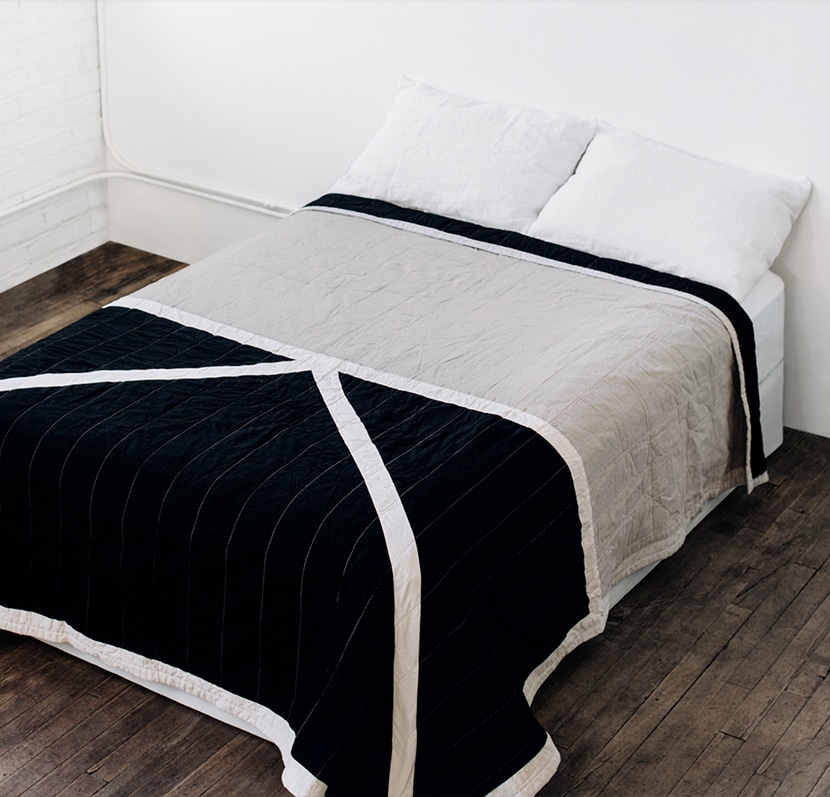 Made in the US these quilts offer a design eye to the classic quilt techniques. They recently released their Spring collection and it is just perfect.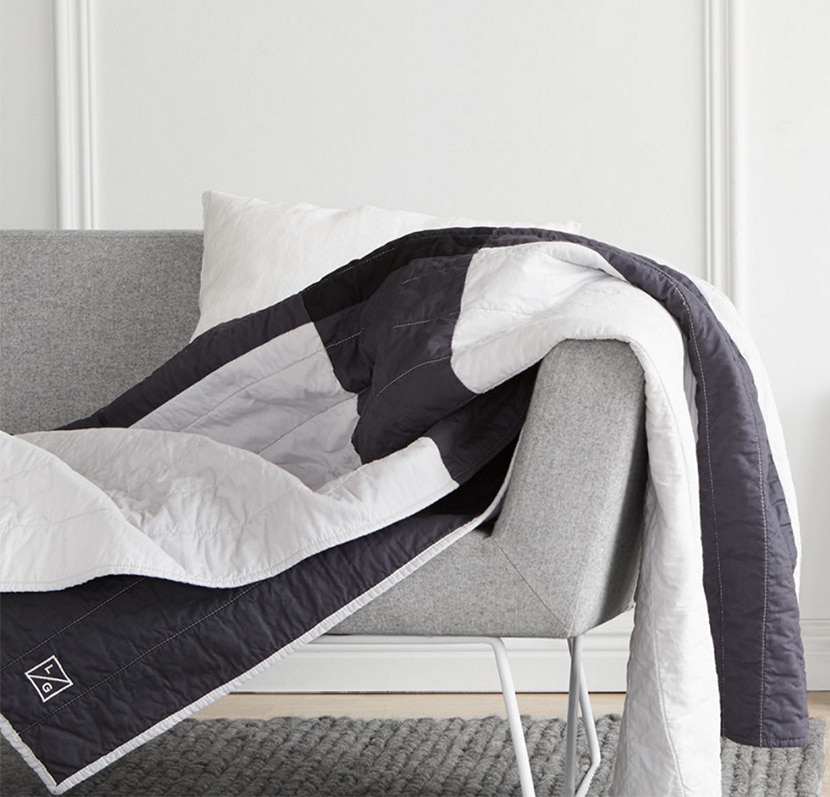 Check out their online store to see more of the quilt styles they make and read more about their story here.