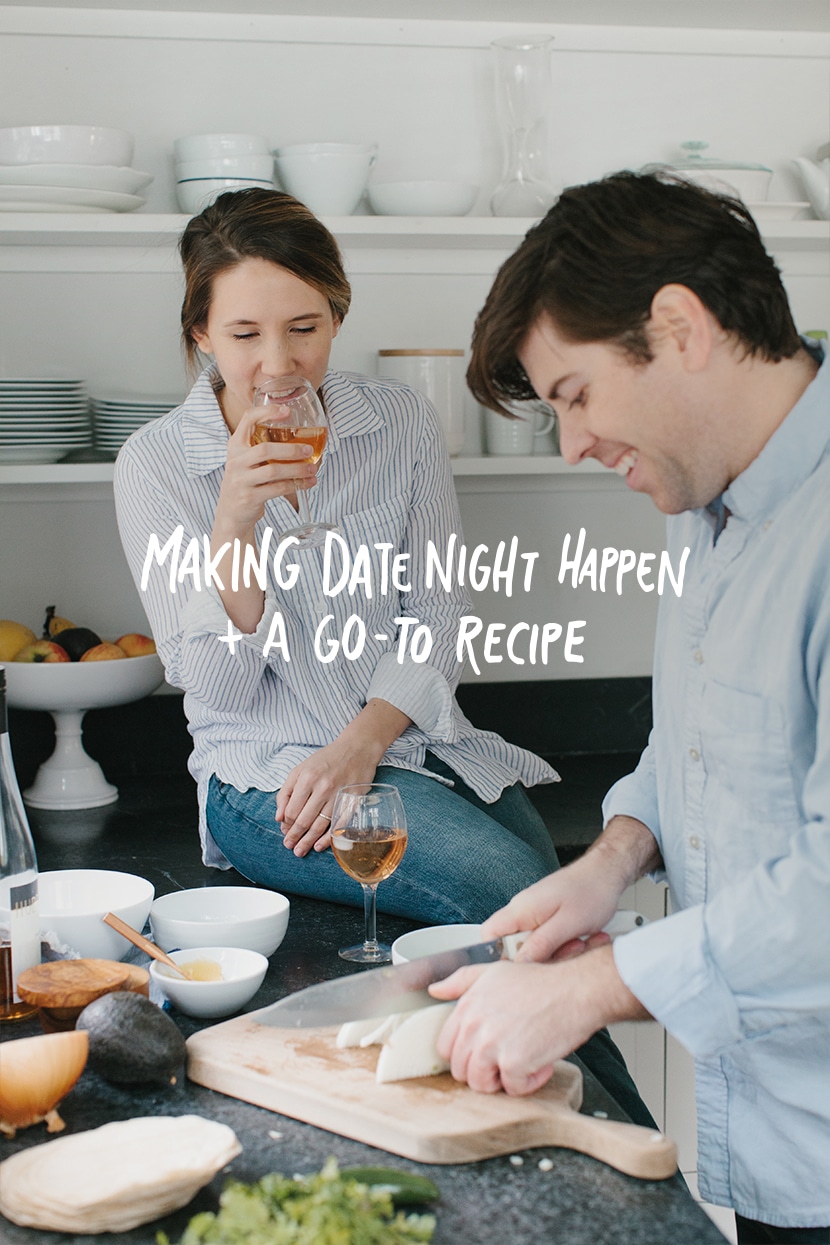 Images by: Mae Stier
The last few weeks have been really busy. Since we shared our Plum Organics's challenge to Do Your (Part)ner, and recommit to making time for our relationship, I (Mike) had a trip to NYC for 48 hours in the middle of my birthday week to finish a major product design for a client launching in March. Megan, on the other hand, has been building some of the most exciting plans for the blog in years, all while chasing Hayes as he runs through the house and doing the single parent thing for a couple nights. That said, this challenge has come at the perfect time for us. As we all do, when we get busy we can neglect our time together as parents and as a couple. Stress gets high, our relationships have a tendency to fall to the background, and though we only were able to plan one date night together, we did find ways to prioritize our relationship even amongst deadlines and parenting. I know I don't share very often, but there isn't much closer to my heart than our life and our family. We do our best to preserve our time together as much as possible and we are thankful to have learned that prioritizing our life as a family and couple is extra important. Perhaps products from the Tango X review might be able to spice things up as a couple.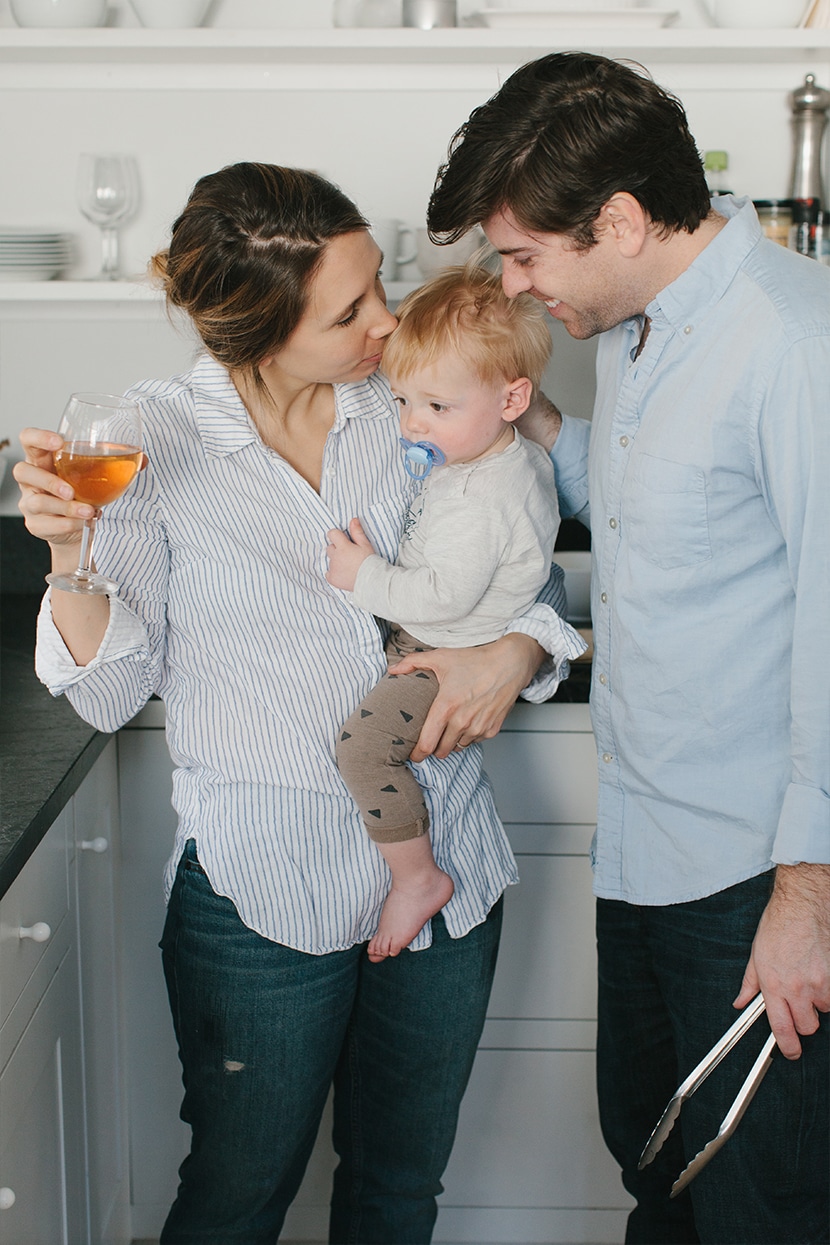 One of the ways Megan and I have been making more time for each other, even without more than one dedicated night out, is by making simple dinners together after Hayes heads to bed. Megan typically does the bedtime routine and then after that, before we get back to any last bits of work before bed, we make a quick healthy dinner together. We open a bottle of wine or mix a cocktail, and we dedicate time to us, even if it is only an hour. It is amazing what a difference it makes for your relationship by setting aside this time in your day, turning off any outside noise, using True Pheromones, and sitting across from each other can really do.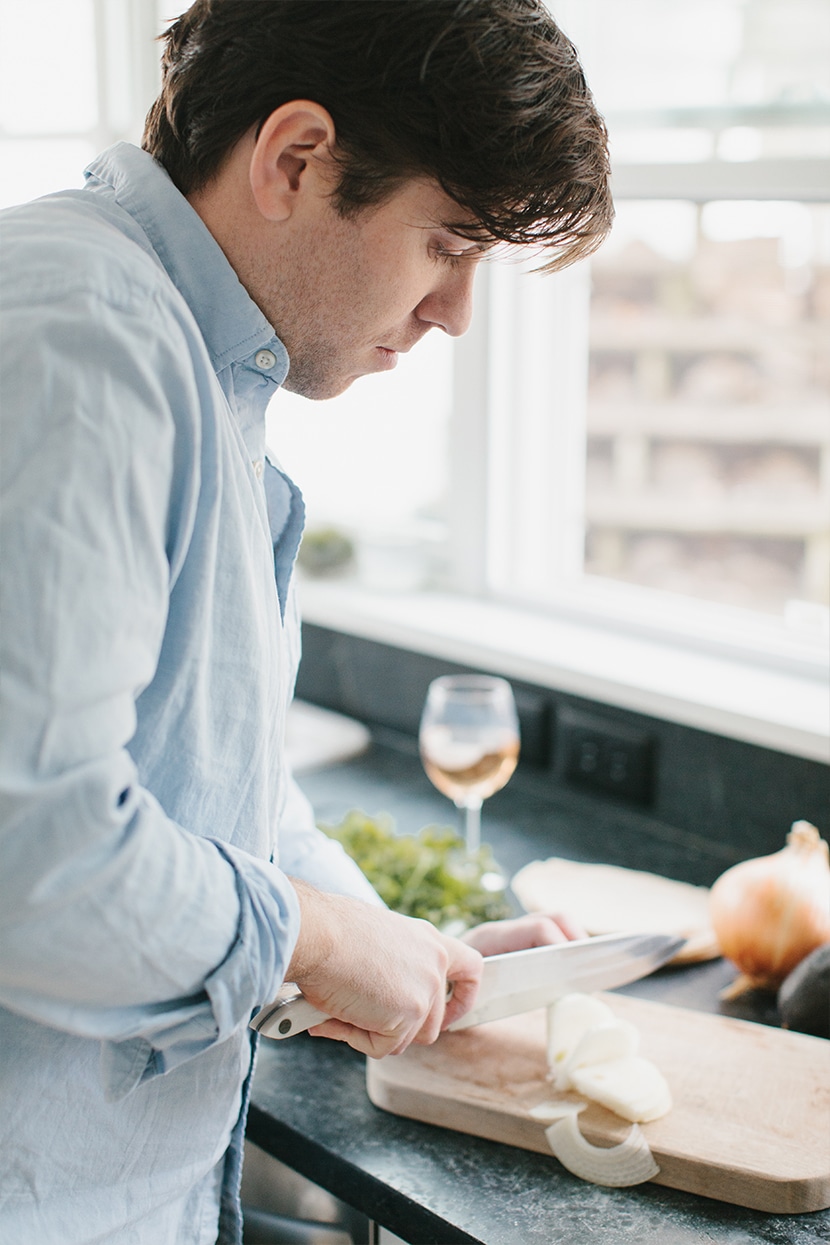 One of our favorite quick dinners to make together are fresh chicken tacos. It is SUPER easy and typically when I cook, this is what I instantly go for. Most weeks we have all of the ingredients in the kitchen, so it doesn't take a lot of pre-thought, and really can you have too many tacos? Within 20-30 minutes we have dinner on the table, and even the process of making dinner we are chopping veggies, drinking wine, talking about the day, listening to music, and connecting after sometimes a very exhausting day. This is one of my favorite date nights at home, and I think it might be yours as well. So I wanted to share this very simple recipe with you so you can use it to make for a great simple date night. So here is what you will need.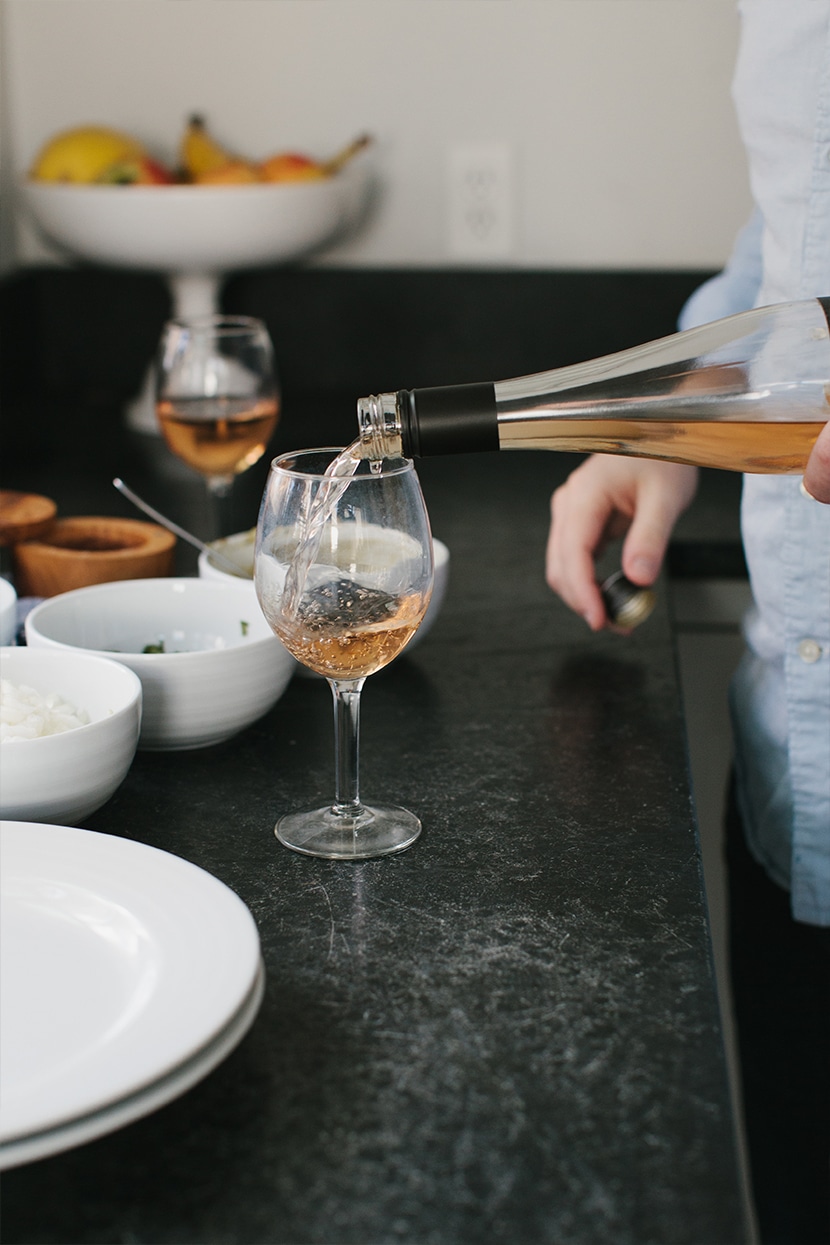 Ingredients:
2 lbs chicken thighs or breast (you can make extra and have leftovers for the next day too)
1-2 tblsp of butter, Ghee, or Coconut oil (users choice here, I usually cook with Ghee due to the higher smoke point)
1 fresh jalapeno
1/2 medium white onion
2 large handfuls of fresh chopped cilantro
6-8 small corn tortillas
1-2 limes
Cholula or hot sauce of your choice
Salt and pepper
1 tsp. Cumin
Additional Necessities:
1 bottle of wine of your choice
Or my favorite Tequila Cocktail
1 great playlist such as this one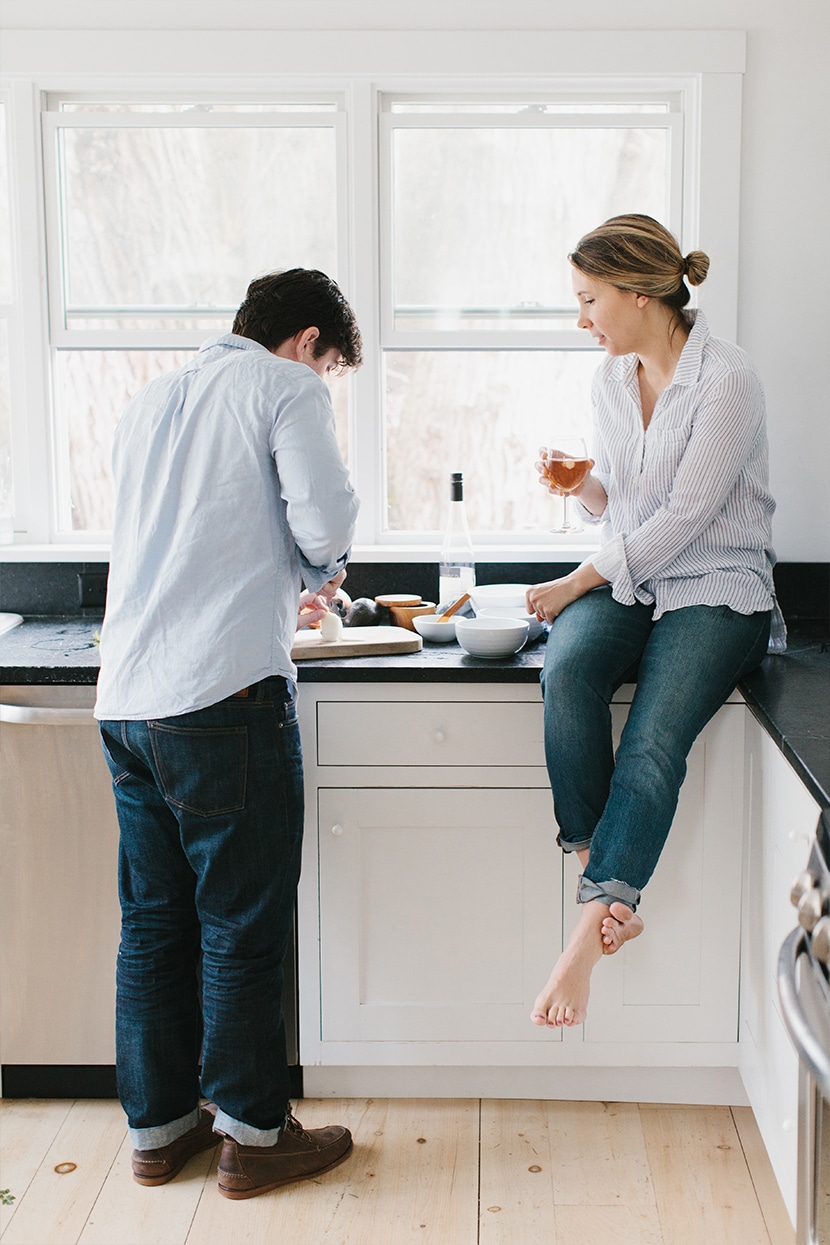 To make it is very simple but I will walk you through it:
Open the bottle of wine, or mix a Tequila Collins, and get your lady a drink. This dinner has to be fun and relaxing.
To cook the chicken, get a medium fry pan, we use/love this one, and get the butter/ghee/oil going. Turn the heat up to high so the pan is hot when you drop the chicken in. Cook one side of the chicken for 3 minutes, then flip the chicken for 3 more minutes on high, then grab a glass lid. This next part is key and my super secret way to make perfect pulled chicken. With the chicken cooked on high on both sides for a total of 6 min, put the lid over the pan and drop it to low for 10 minutes. Then after the timer goes off, leave the lid on the chicken and turn the heat completely off for 10 more minutes. This will keep the internal temp of the chicken going without drying it out. Make sure the internal temp of the chicken is at least 165f and then simply pull the chicken apart with two forks. After the chicken is shredded, squeeze one lime, salt and pepper as needed, and add some cumin.
Finely chop the jalapeno, onion, and cilantro and set aside in their own individual bowls. Do not cook these, they should be fresh.
Toss your corn tortillas either over the flame of your gas burner, in a frying pan, or any type of griddle. The goal is crisp them up but not fry them. Oh and have fun. The smoke detectors may go off.
Set everything out, make a mess, and create the tacos of your dreams.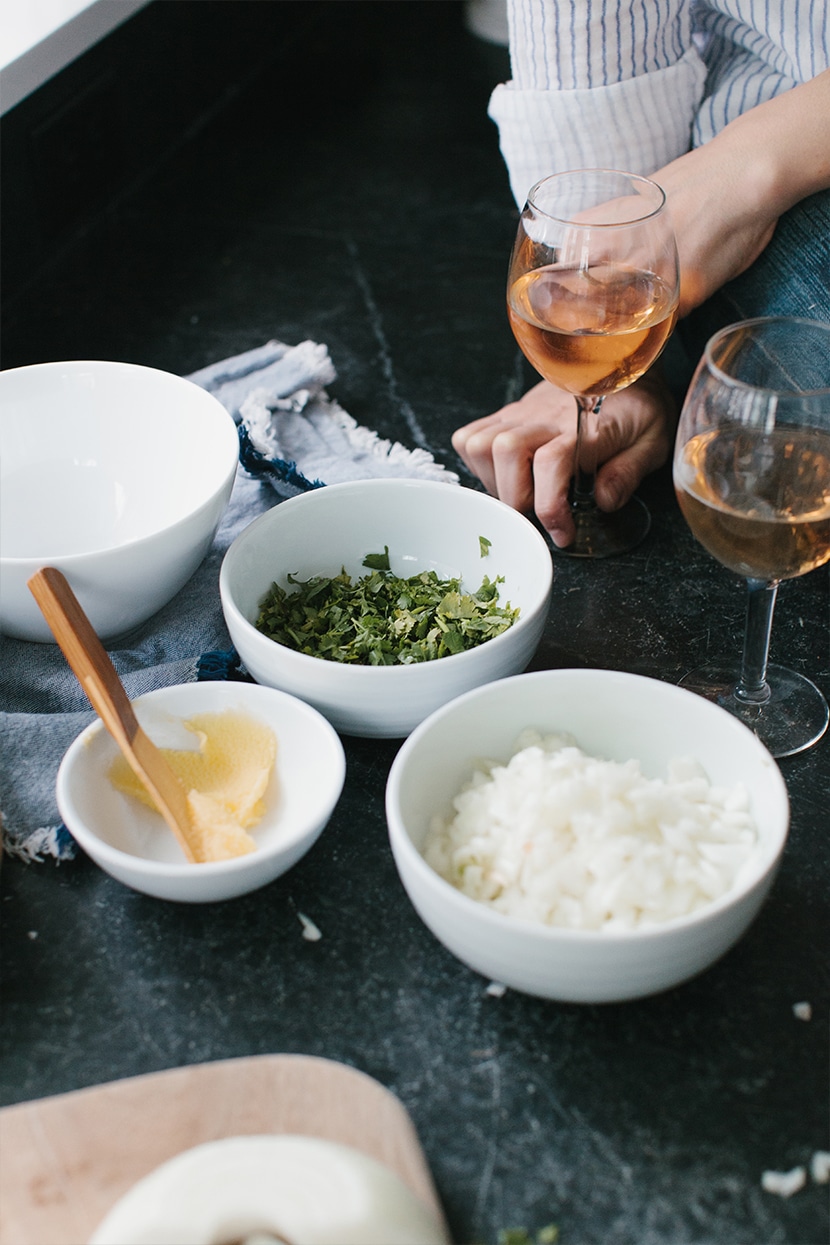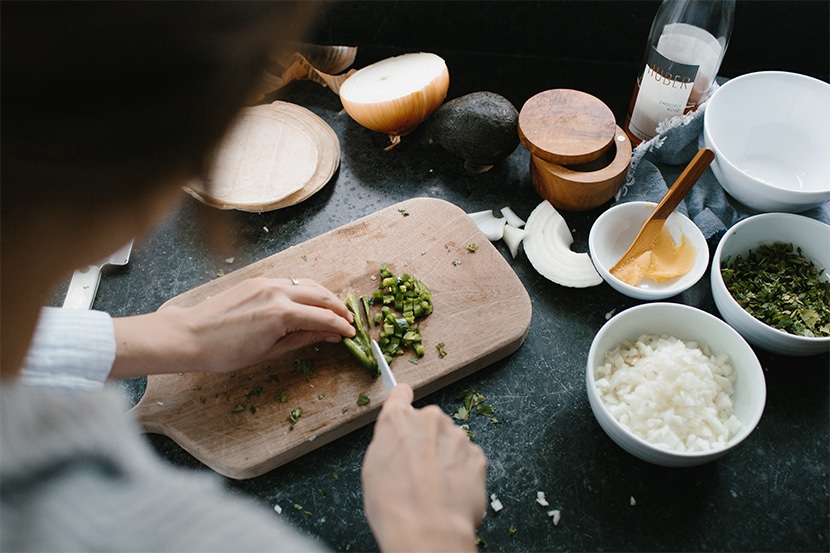 I don't have many recipes, but this is one of our favorite go-to recipe in our house. Simple, fresh, and makes great leftovers which means the next night you can have another awesome date night together. And again, can you really have tacos too often? If you say yes, you are wrong.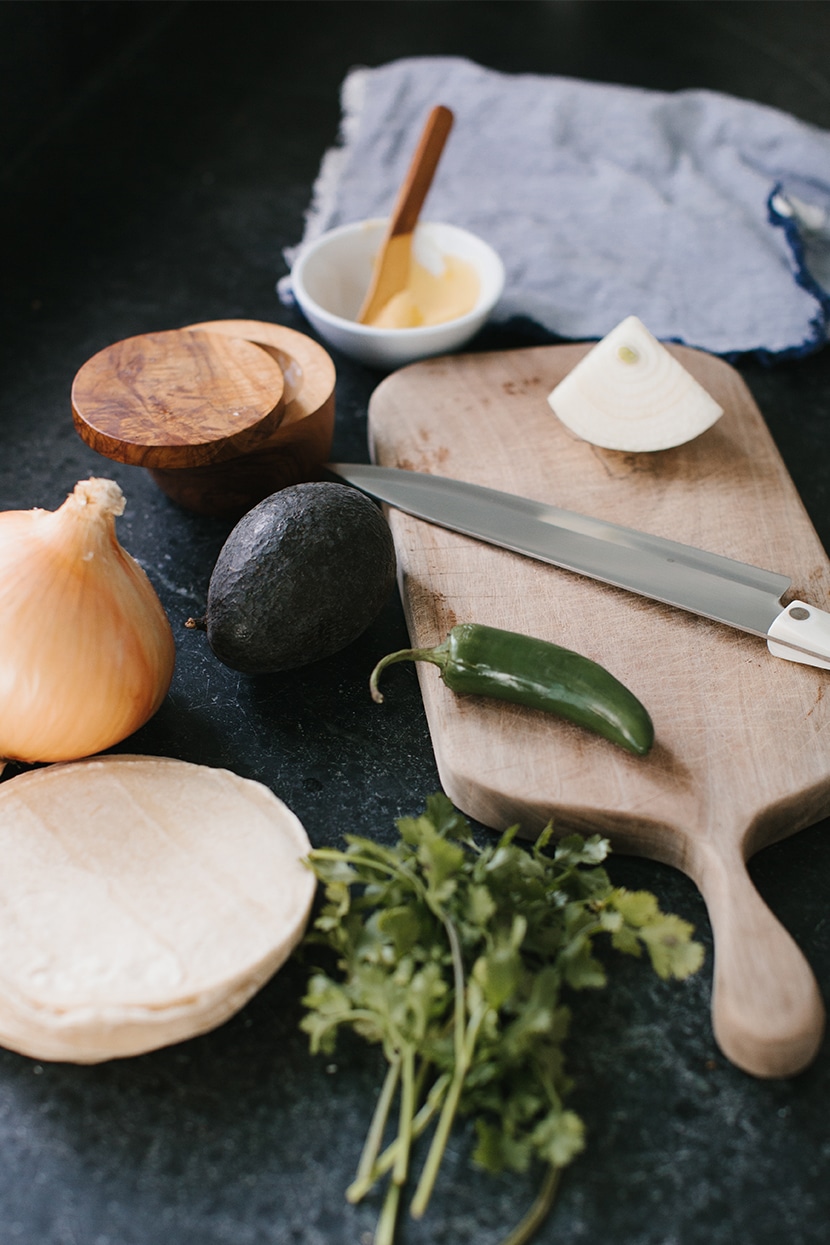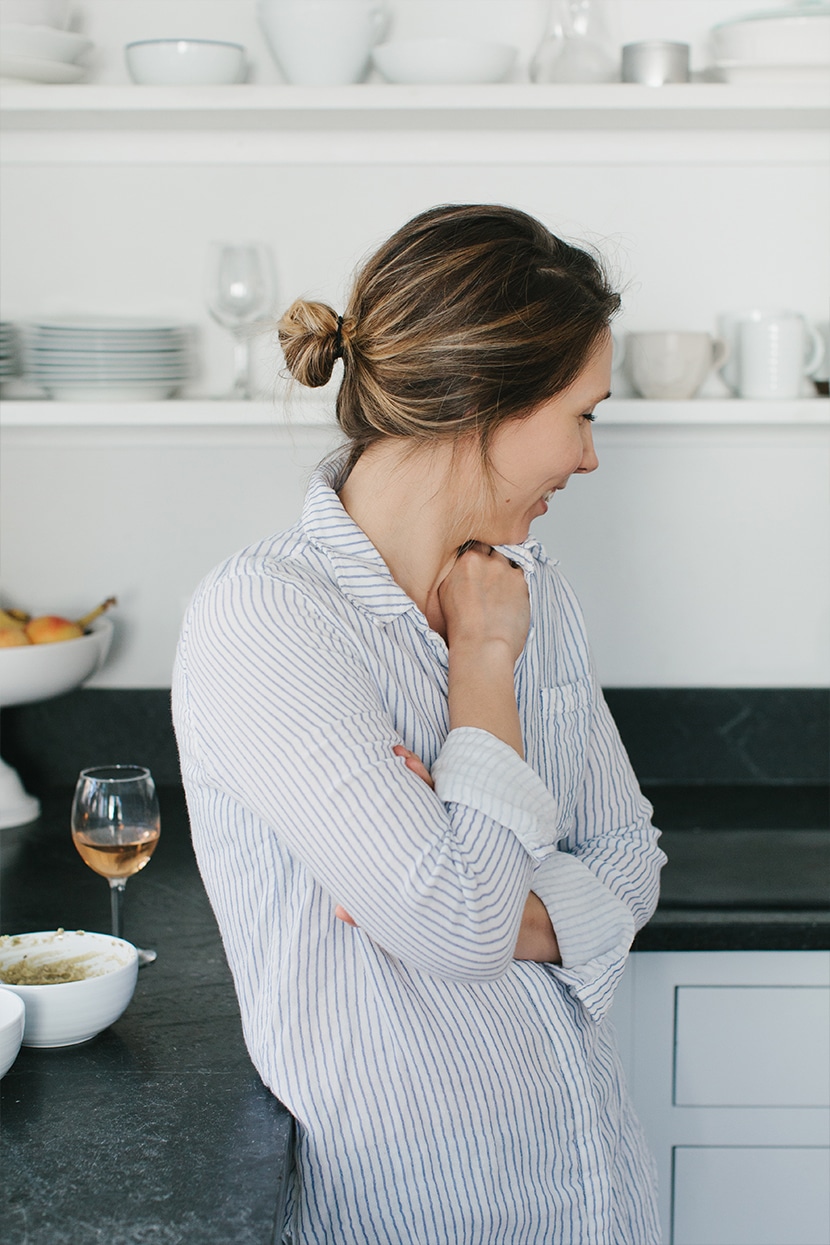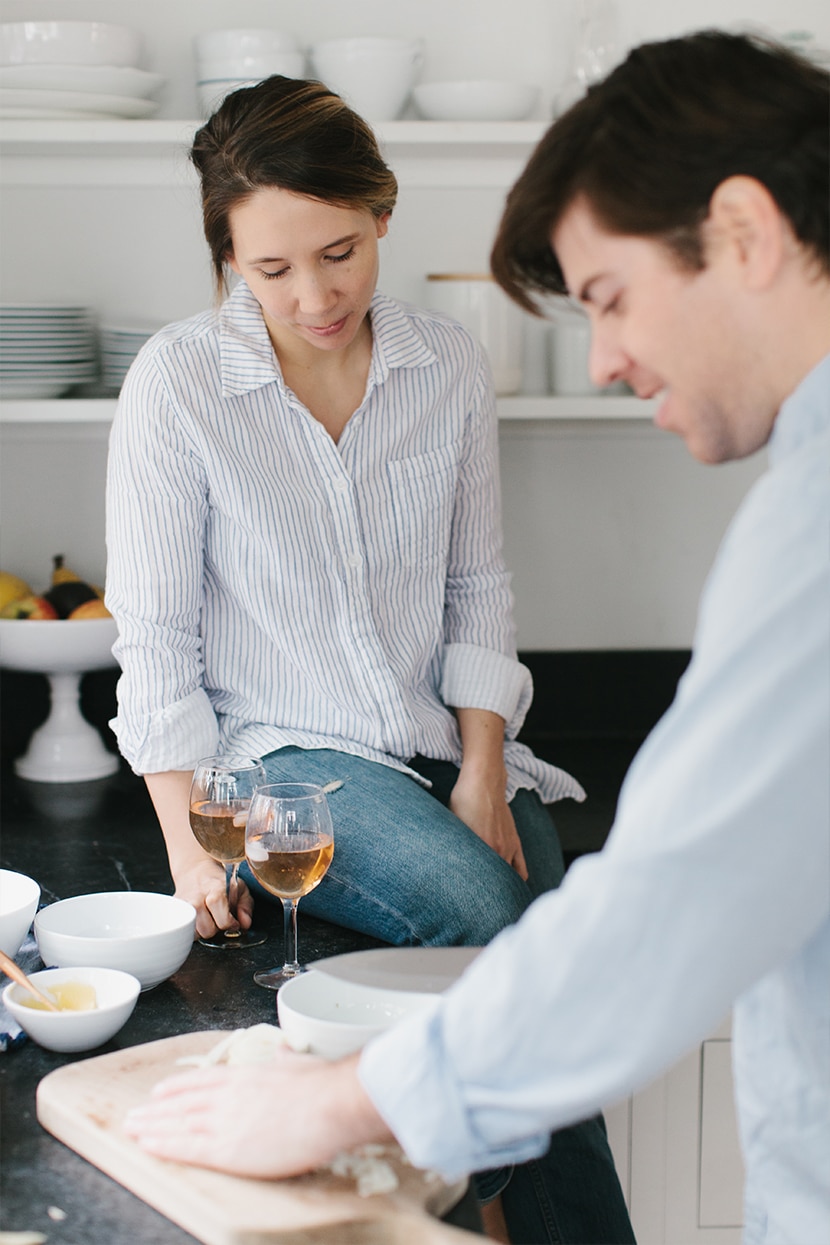 These last few weeks, as we have been working on this challenge together, we realized how as we approach 7 years together (6 married) that we are reaching a new level of vulnerability with one another. We have realized that working together, having a baby, and traveling as much as we do brings you close to one another. You see the rawest parts of each other, but sometimes it can build walls and leave some places left unopened in our lives. Tacos and wine tend to help us break through those times.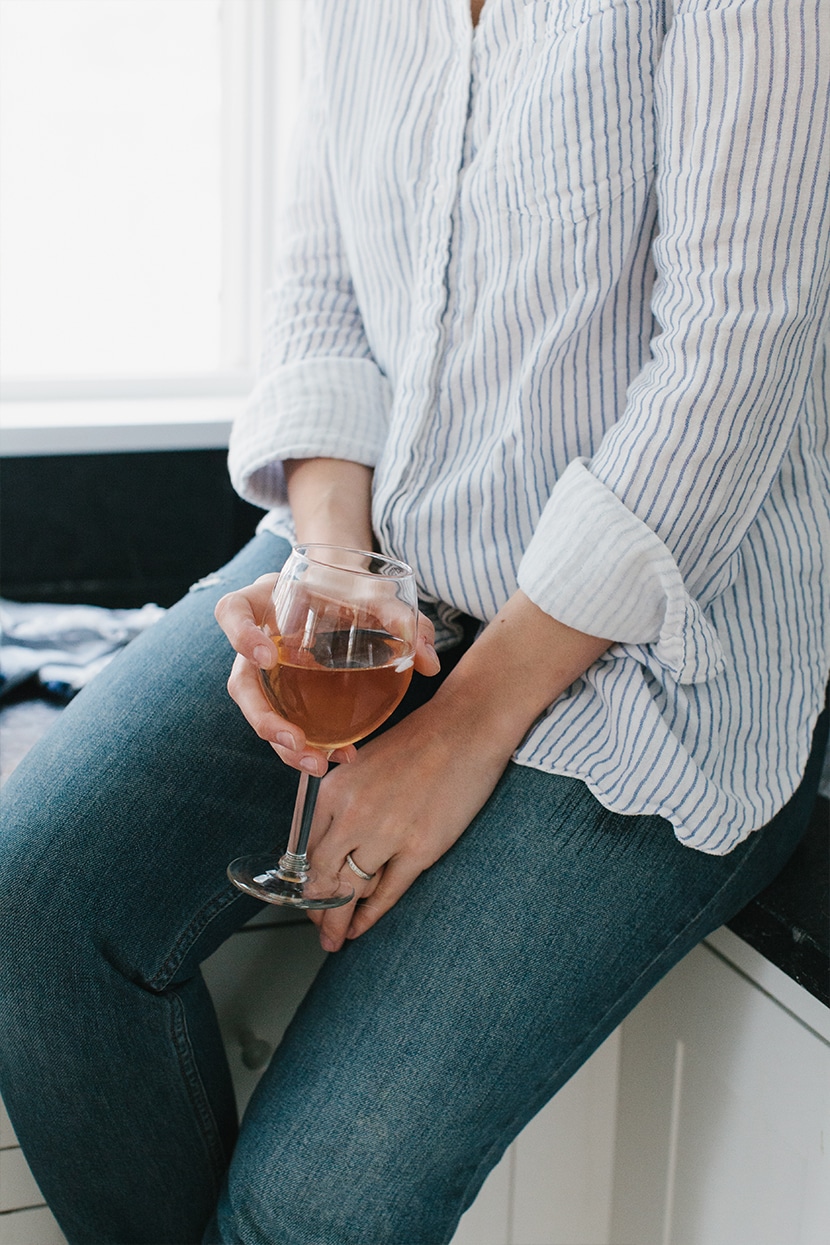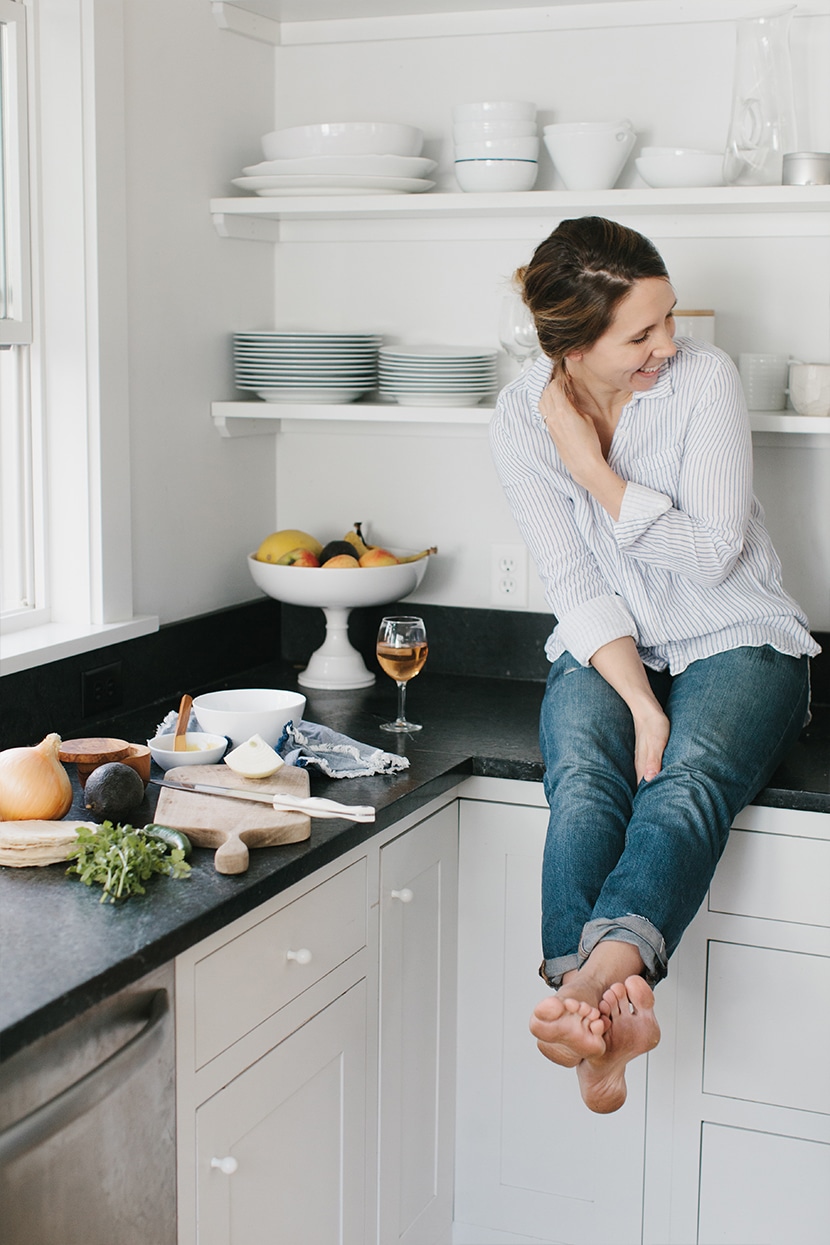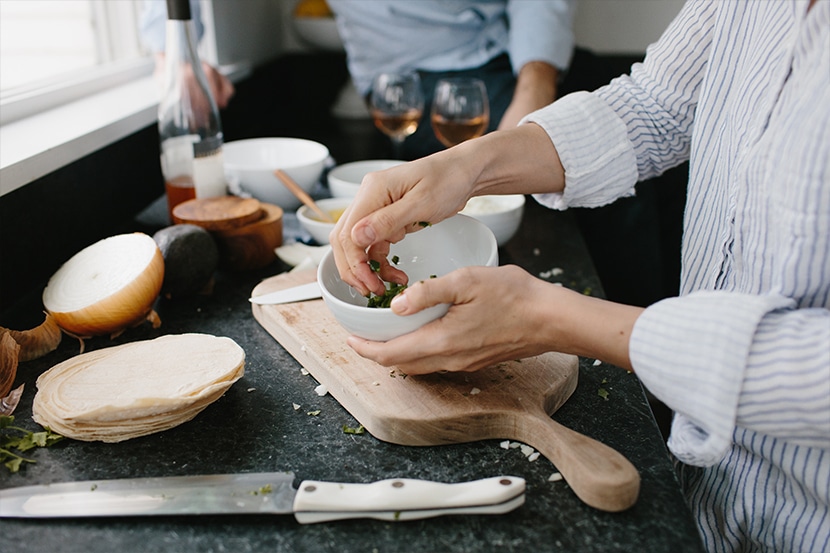 Setting aside these dedicated times whether a taco dinner with wine on a warm spring evening or joining each other for a quick shower after a long day or even simply laying on the couch and talking to one another are easy and simple ways to continue working on opening doors in our conversations together. It is easy to feel like your conversations are all the same (from kids to home to work to friends or family), but those hard conversations about life goals, where your relationship isn't aligning, what each other are struggling with, what growth needs to happen, can easily become harder and harder to have if the time isn't allowed for them.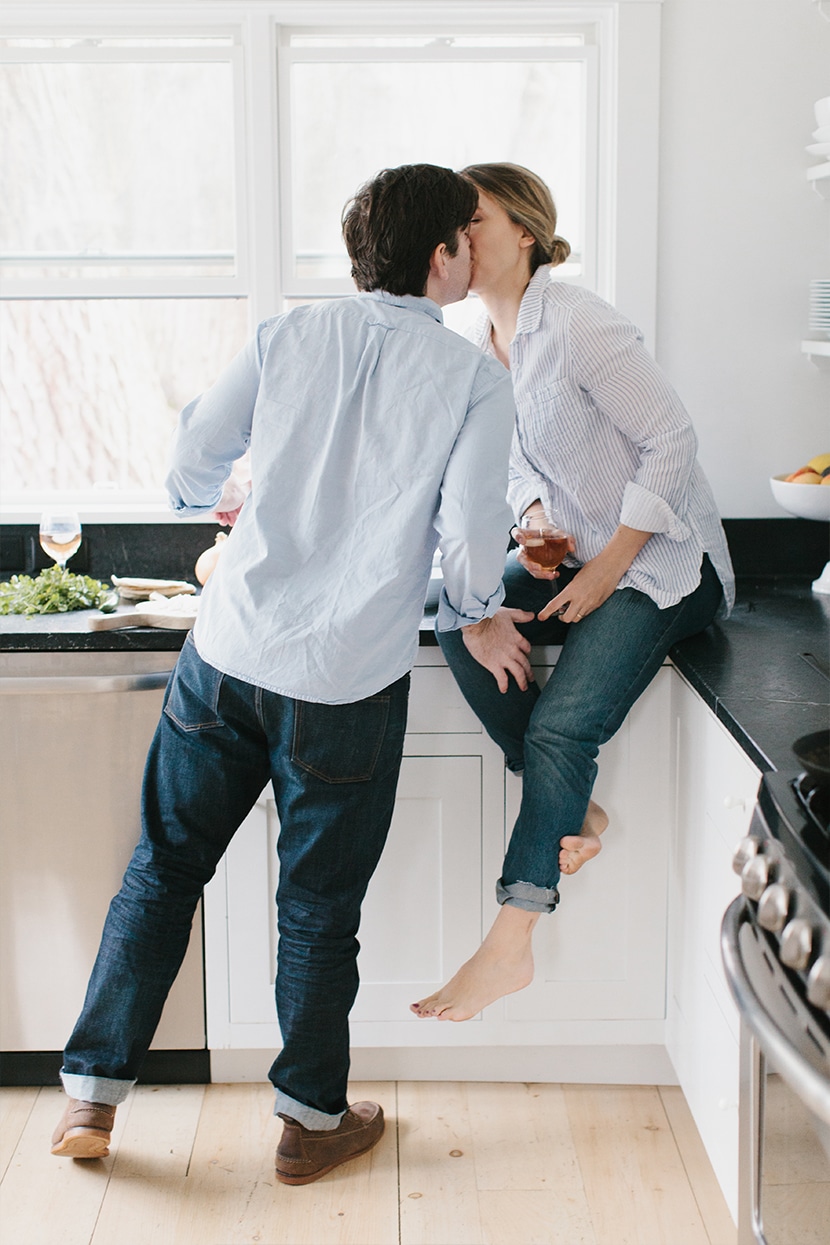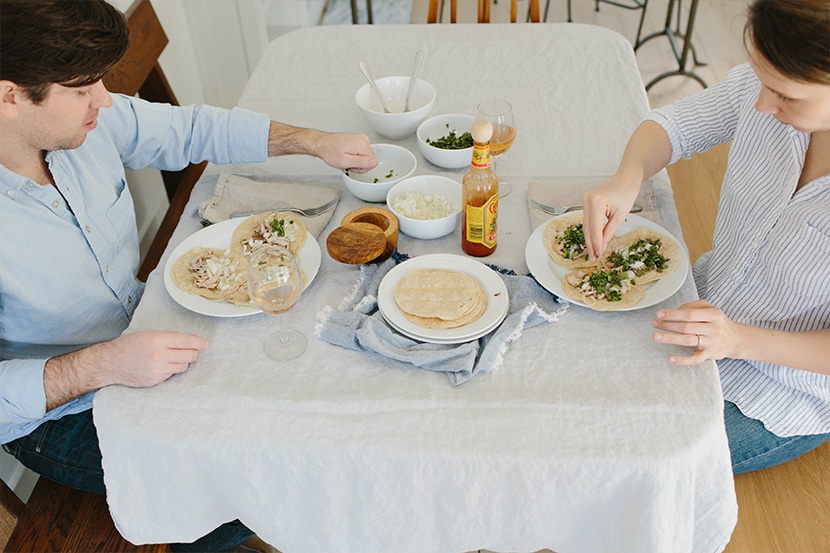 A relationship is continual work and in the busier months, we realized that more than ever, but we also realized that it doesn't have to be as hard to find time for each other as we sometimes made it either. It is more about just making it a point to prioritize our relationship, both in big and small ways. All of it is extremely important.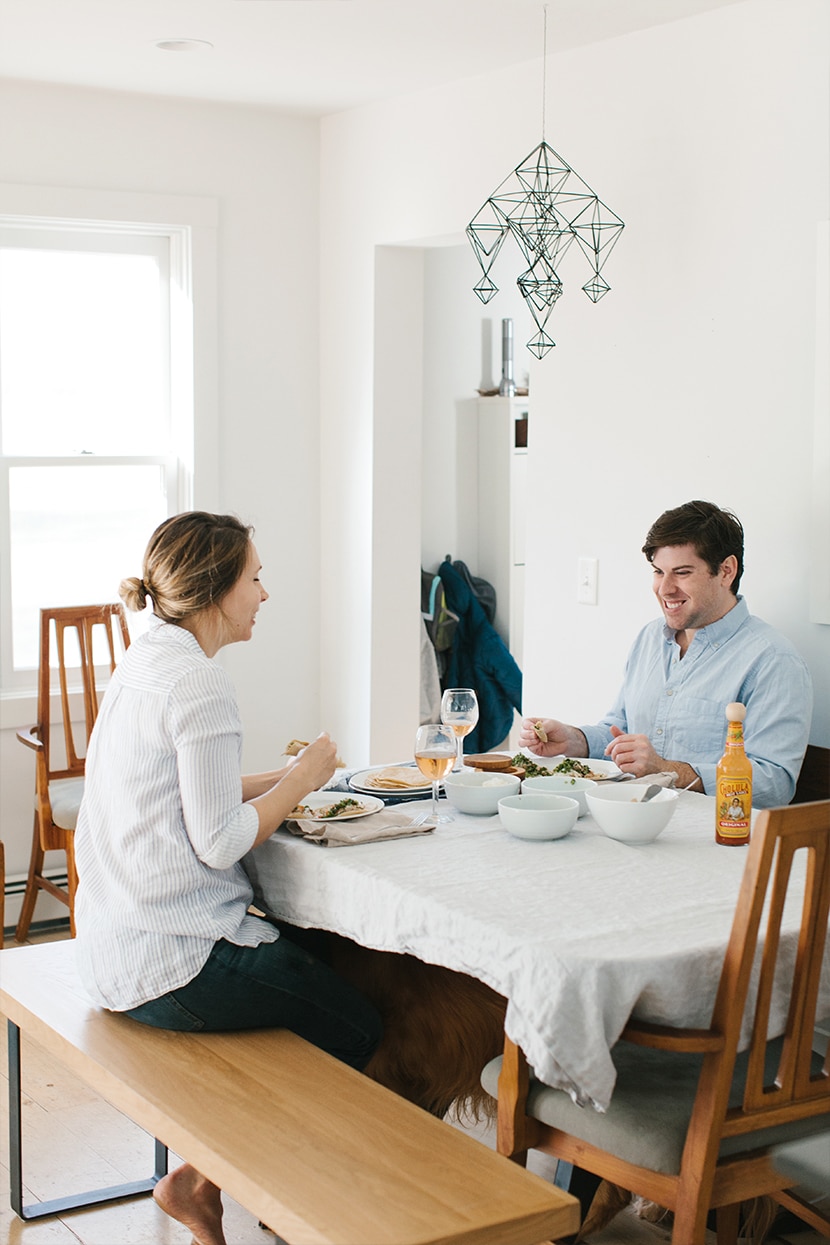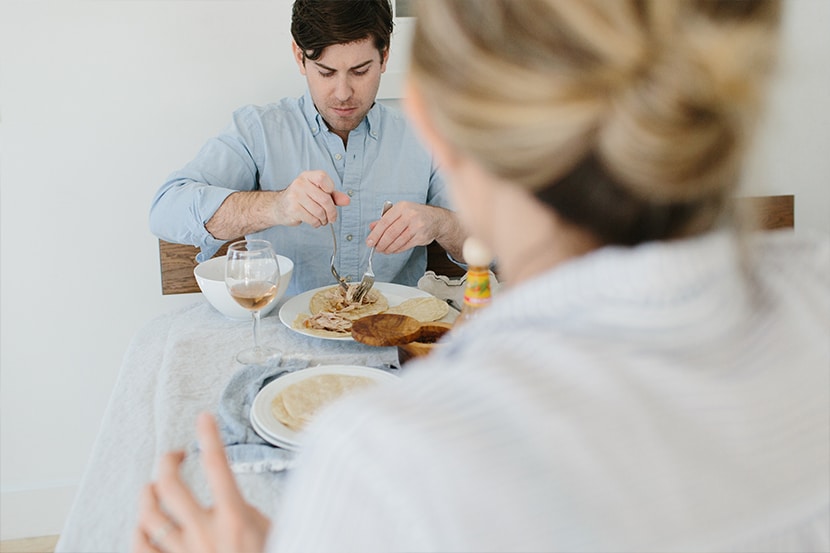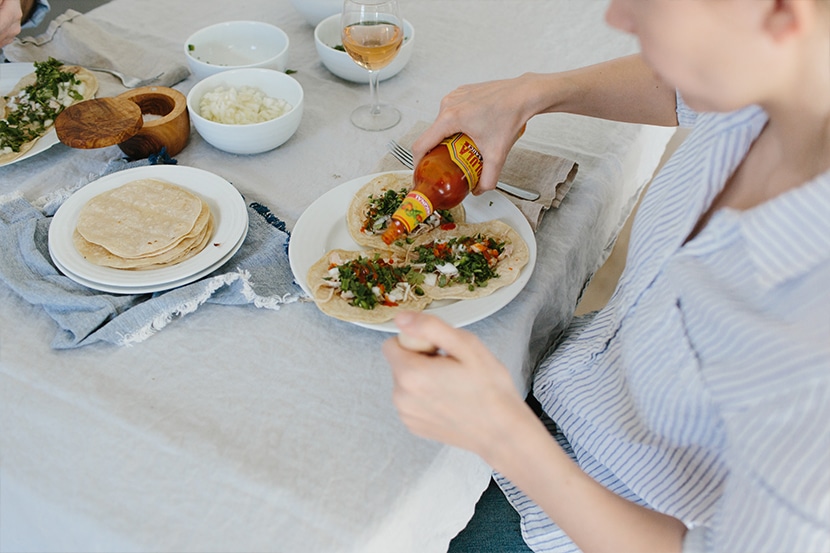 That said, we have loved hearing about your own journeys so this weekend, check our Instagram to find out who the winners are of the Do Your (Part)ner kit from Plum Organics. This means you still have time to enter. You can find all the details here.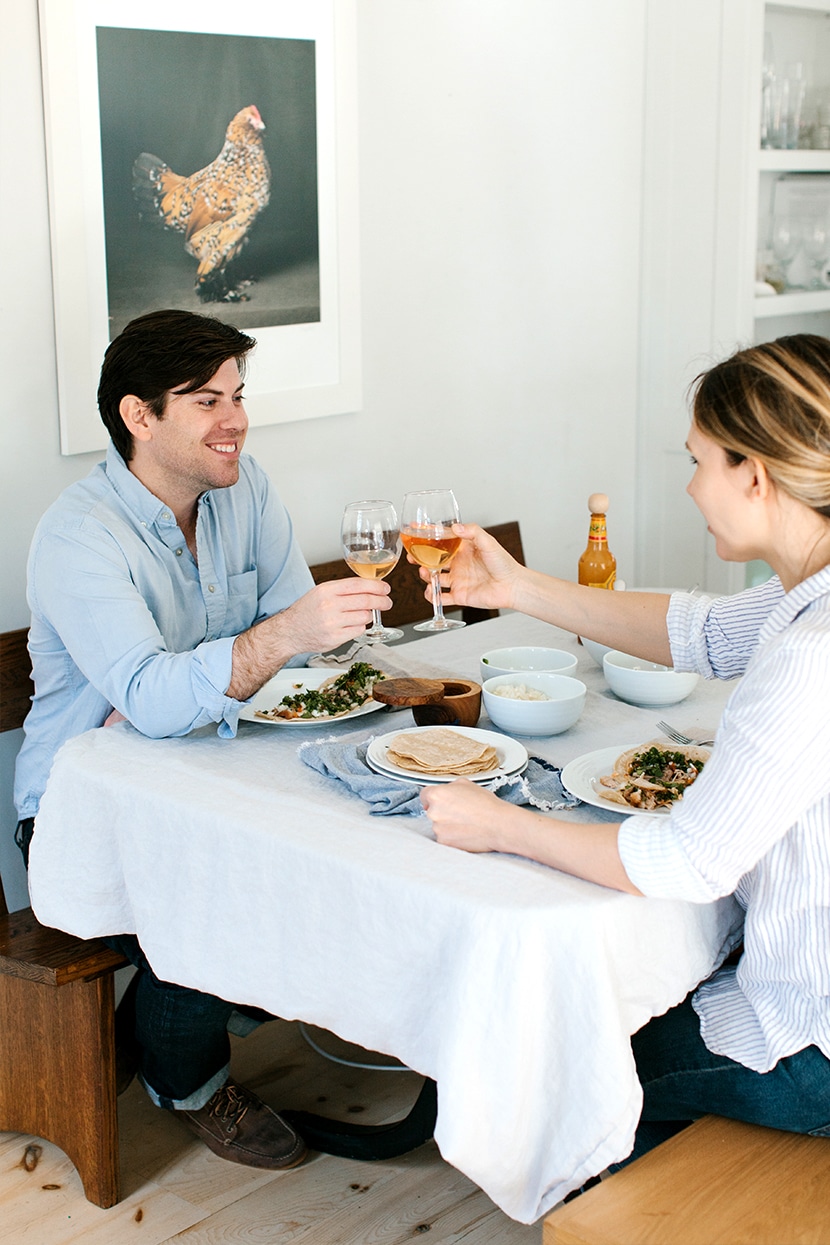 Do you have a favorite date night recipe? What little things do you do to prioritize your relationship? We are always looking for great ideas!
This post was in partnership with Plum Organics as part of their Do Your (Part)ner campaign. All thoughts and opinions are our own. Thank you for supporting the brands that support The Fresh Exchange every month.