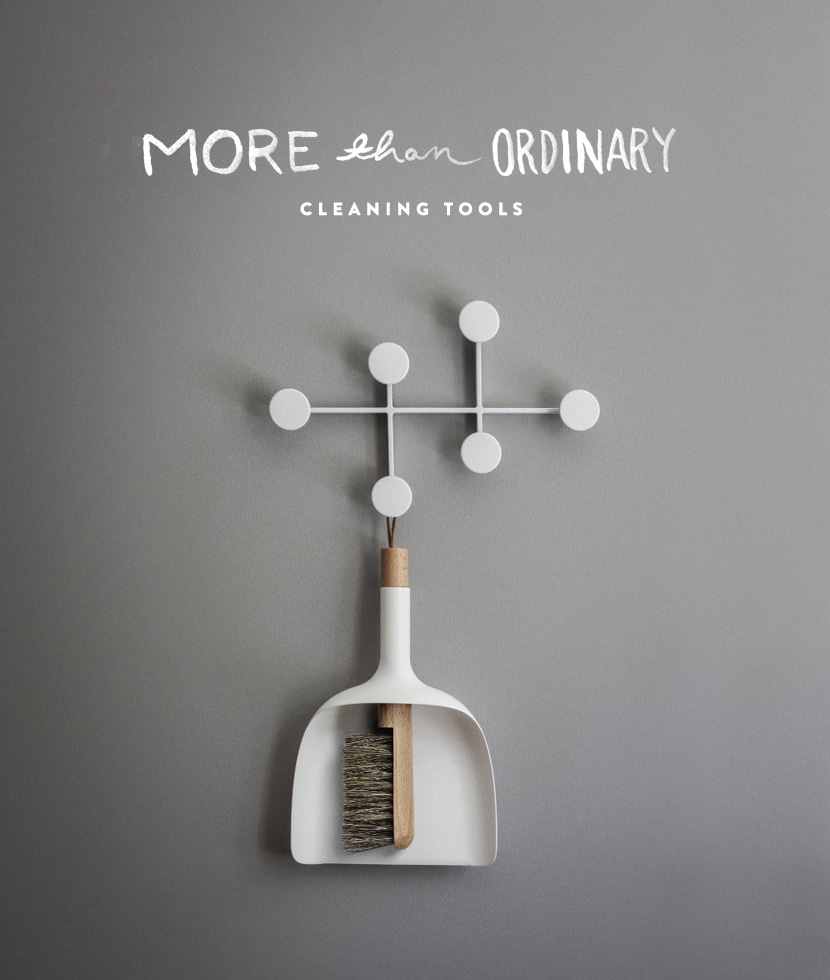 Since moving everything into the studio, I have been on the hunt for cleaning tools. I was feeling differently about the items we planned to place in the studio for cleaning over the ones we have in our home. In our home, I purchase tools for the job, but in our studio I felt it is the perfect space to choose a few items that are practical but don't need to stand up to everyday cleaning. For the studio, all I wanted were pieces that would get the job done but are still beautiful. At least this was how I began my search.
After wandering the Internet for a few hours and guidance from Martha Stewart, Remodelista, and Real Simple I discovered that I could have both beauty and deep cleaning in the same sentence with my cleaning tools. So, though the search began to place these tools in our studio, I am now adding a few to our list to replace items in our home that just aren't too pretty.
With all the research I put in, I felt it would be wonderful to share these items with you on our More Than Ordinary series all about finding beautiful items for the everyday. I hope this list gets you inspired even while spending your Saturday cleaning your bathroom.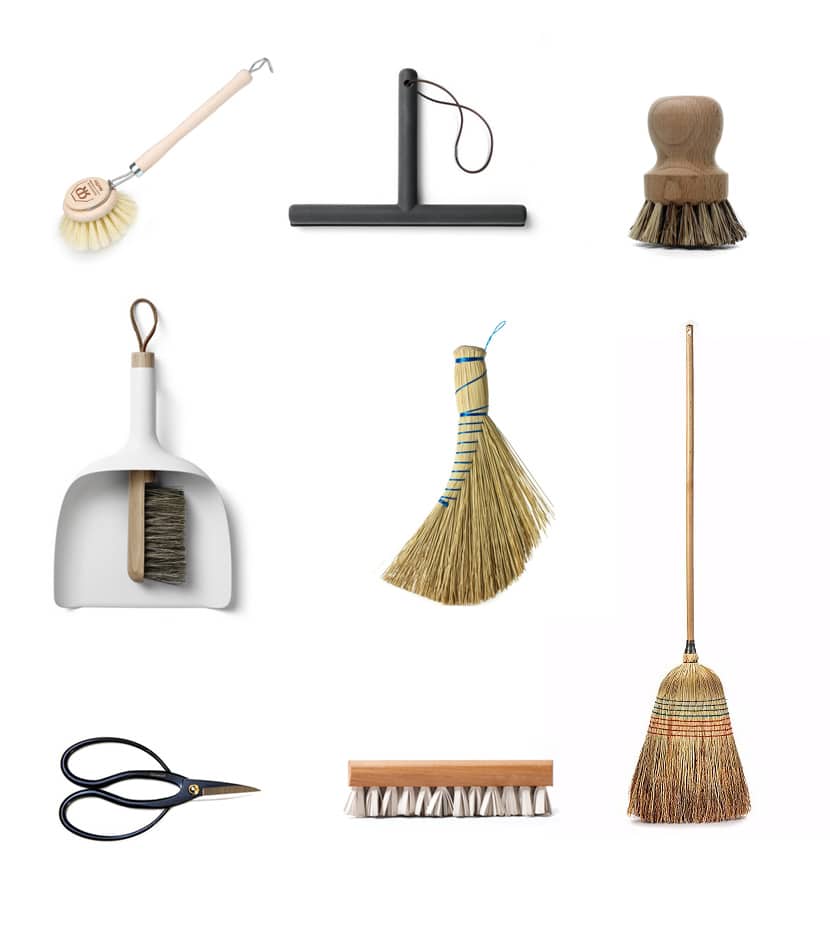 Round Cleaning Brush from Redecker   |  Wiper by MENU  |  Scrub Brush from Old Faithful Shop  |  Sweeper and Pan from MENU  |  Dutch-Style Broom from Old Faithful Shop  |  Rice Straw Broom from Manufactum  |  Japanese Garden Clippers from Stanwood  |  Rubber Lint Brush from Kaufmann Mercantile
Happy Thursday friends!!