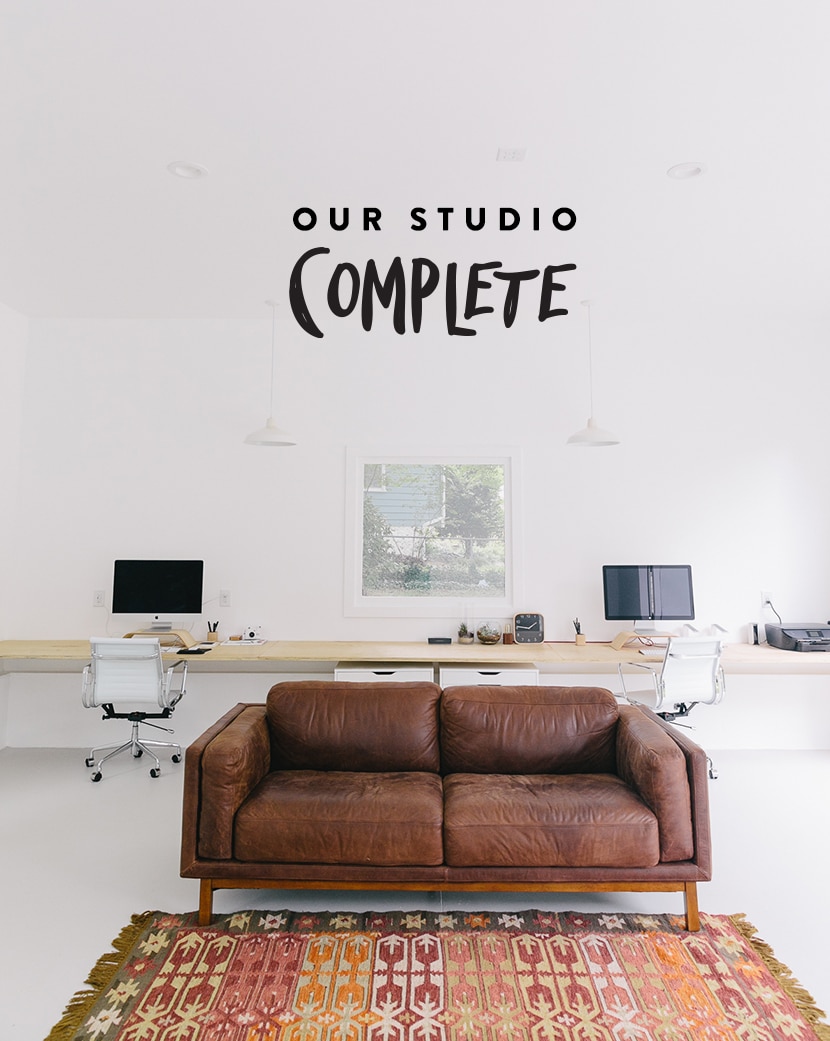 It took just six years of hard work and over two months of construction, but for the first time in our careers we have our own studio space! If you saw the progress it has gone from this to this to finally complete. The week we headed out to Michigan we moved everything in and did the initial setup and photo shoot. This space is everything we hoped it could ever be and we cannot wait to spend our days creating in this space. The space is bright, light, and minimal. We wanted a space that felt limitless and had room to dream up impossible ideas. To think that at the beginning of this year this space was nothing more than a woodshop with raw uninsulated walls. Now it is finished, drywalled, and heated/cooled space.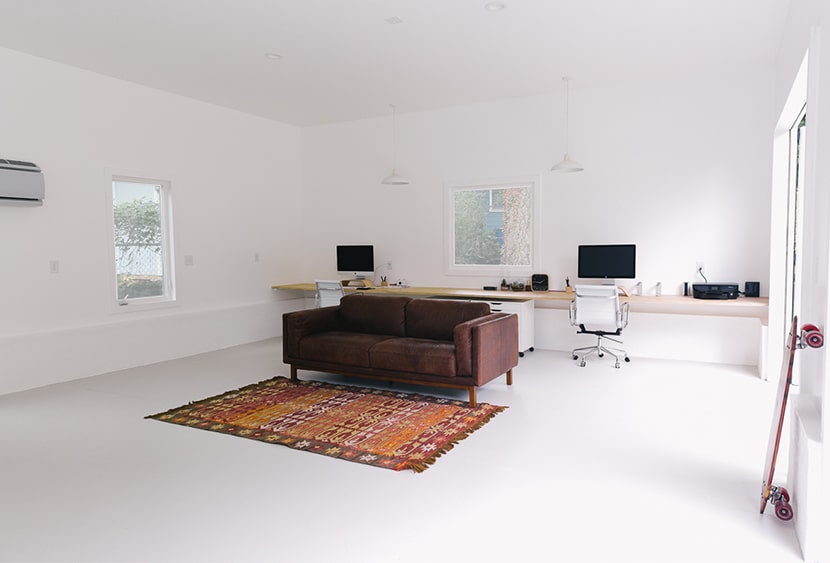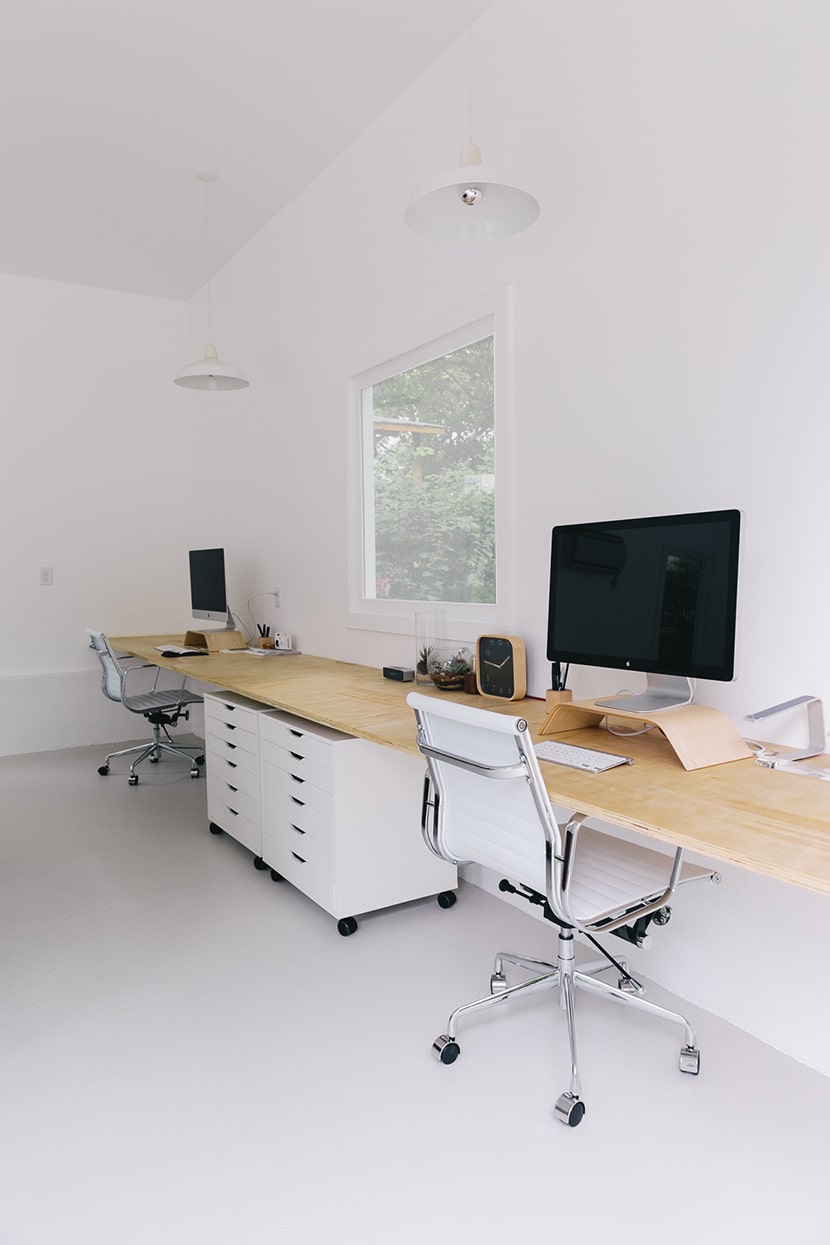 As much as we love our downtown home, we know there will be a day when our hippy hearts lead us back out to the country and we will sell this space. As this space is also on our property, we wanted to be careful not to invest too much money into it and still have it be a useful space for the next owner. We and In Situ, our friends and architechs, had much loftier dreams for this space but ultimately had to narrow down to what mattered most without breaking the bank.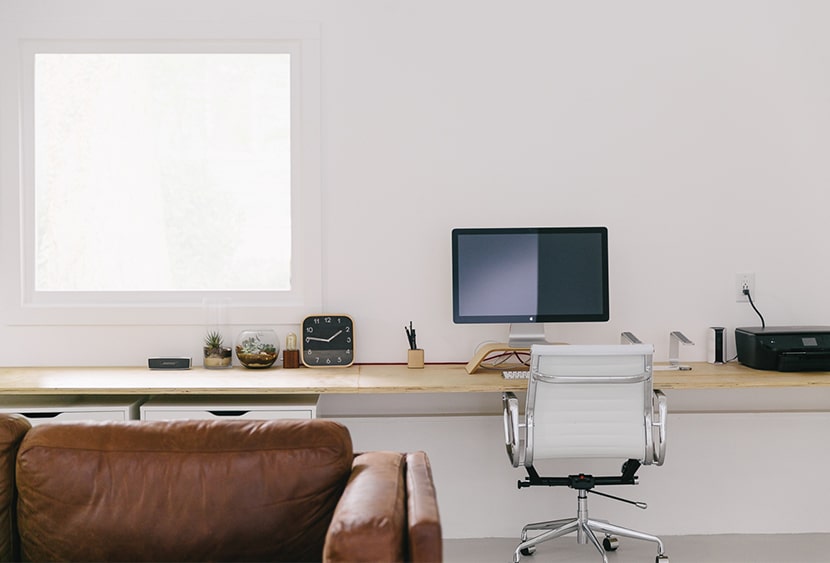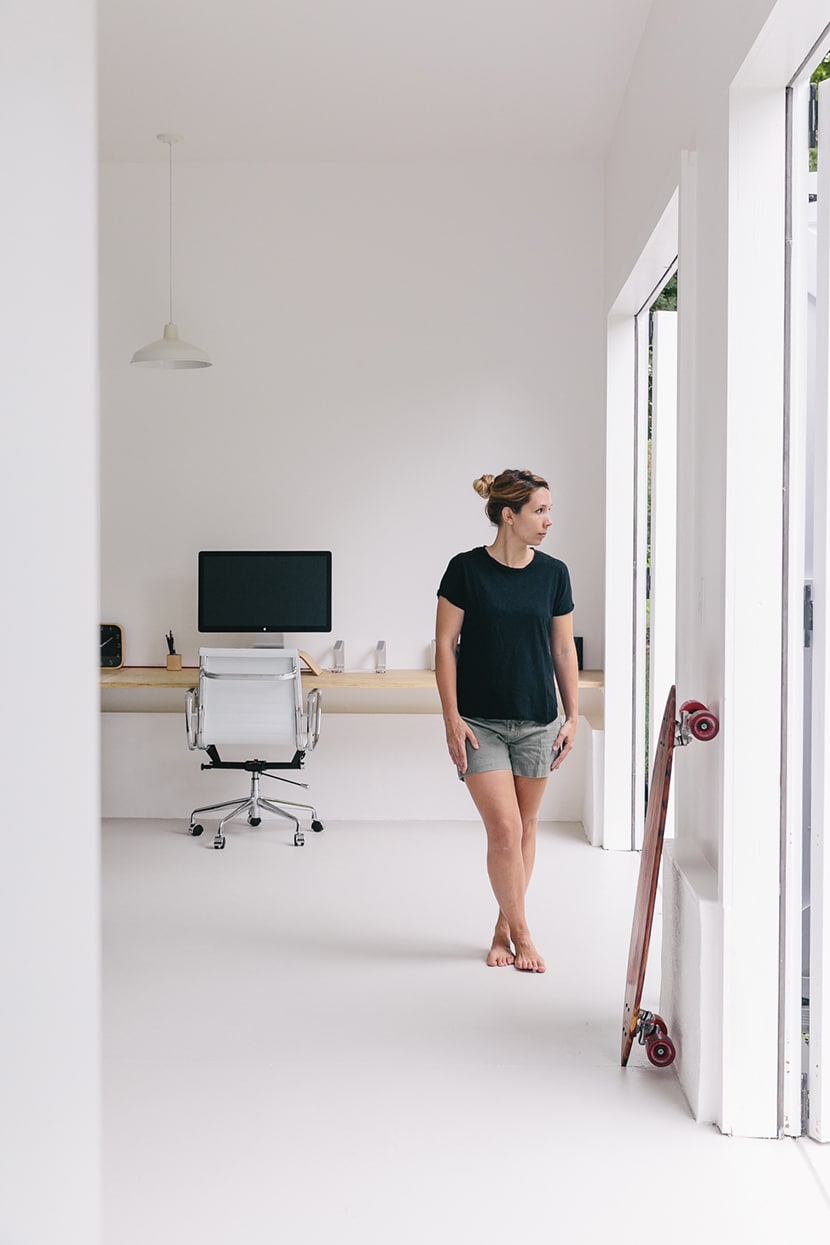 The things we made a priority:
– A long floating desk that was transitional and useful for us.
– Insulated and finished doors we could use for brainstorming and project management but still open up and fill the space with light.
– Shelving and storage for our styling pieces, camera equipment, cleaning supplies, and more.
– The lighting needed to be perfect so we went with SolaTubes to let in natural light without the investment of skylights; however, we're thinking of installing a few e26 bulbs later on.
– Heating and Cooling with a mini split unit and perhaps with the aid of professionals from sites like phyxter.ai/kelowna-bc-ac-repair-service. Mike hung all the insulation (and said he would never do it again) before our drywaller came in. However the air unit was the clutch.
Every one of these things we compromised our original plan in order to stay in our $18,000 budget for the space. Since the building existed (originally appraised at $25,000) we had a small leap to make it the space it is now. From a business perspective, this is a minimal cost for a studio space. When you think about renting a space (you don't own) in downtown Raleigh for about $850-$1200 or more a month for the 700 sq ft and light that we need it seemed silly not to just invest in our own backyard. A one and done payment we would have easily spent in a year in rent. We took extra design jobs to help make it happen and did it without debt and remained reasonable through the process, which isn't easy for two designers.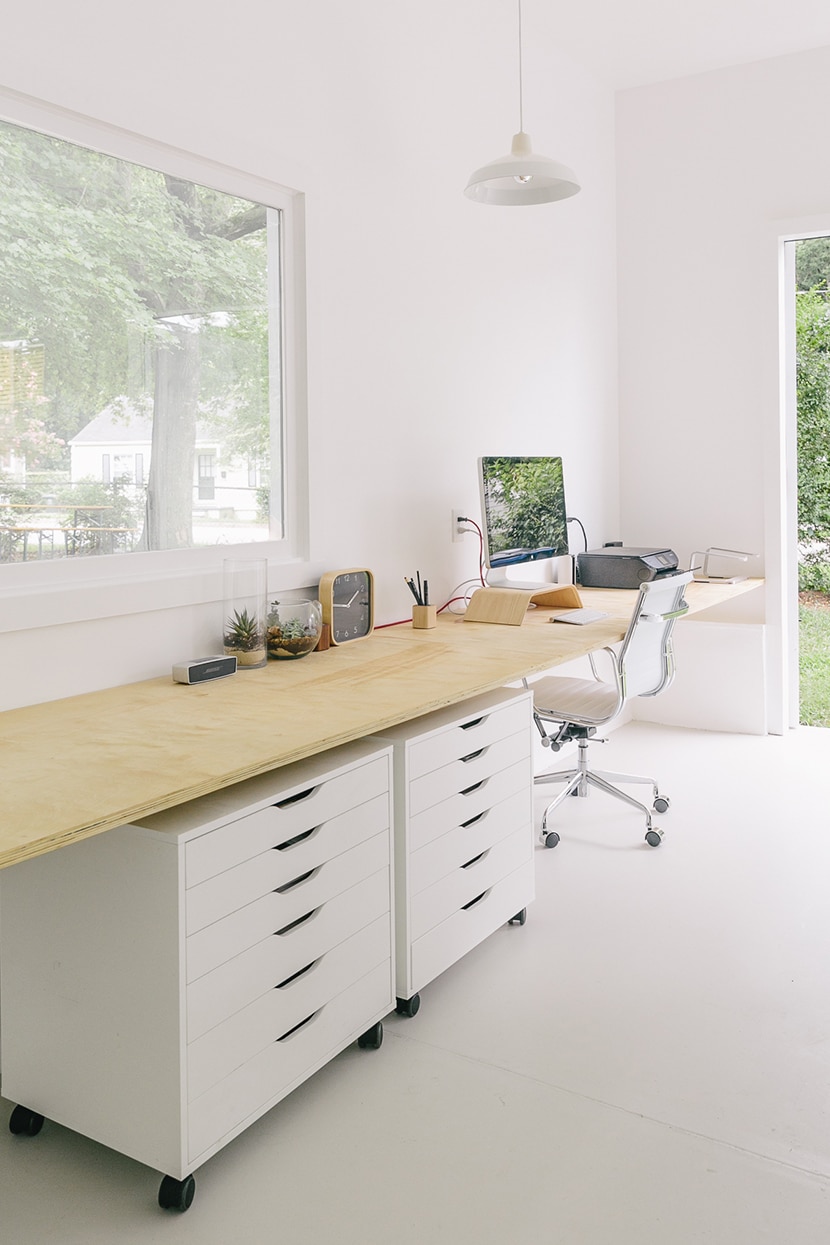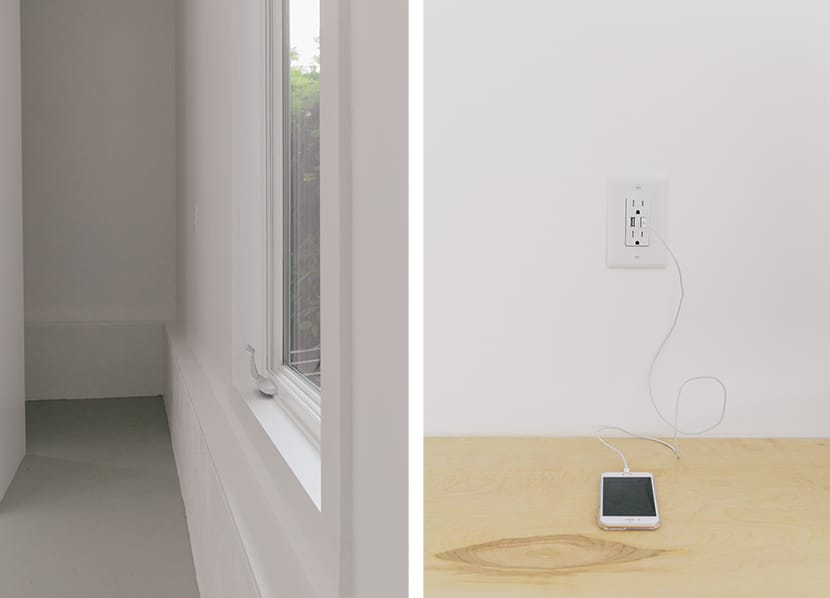 There were a few small decisions we made that didn't cost much or anything extra such as:
– USB plugs by our desk.
– Upgrading from regular to Casement windows that opened so we could have a cross breeze when doors were open.
– LED can lights in the ceiling (lower energy cost and better light)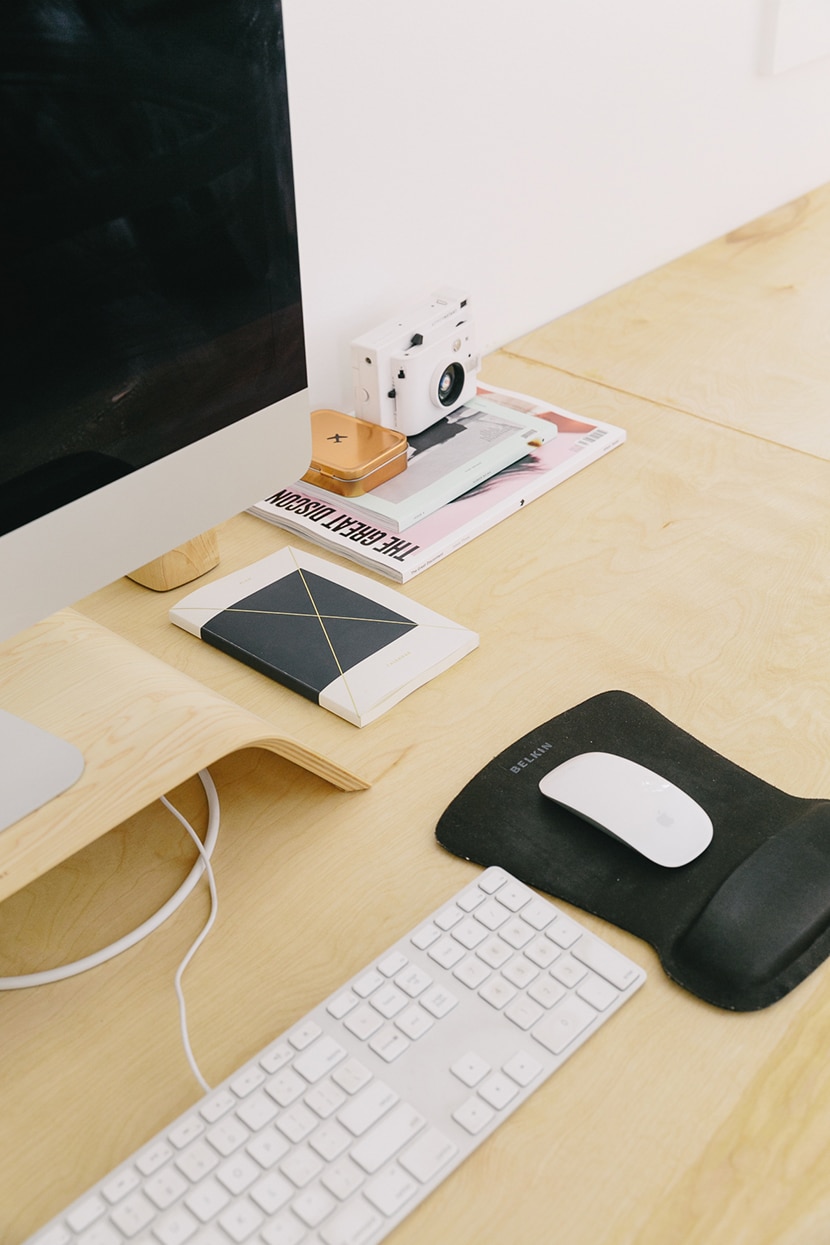 We chose unstained pine for our desks and Arrowhead hand-welded custom steel mounts that were screwed into the framing before drywalling was set. This helped create the floating desk without legs. We also added in computer risers from Grovemade to keep our computers at the perfect height to help us keep good posture. If you also need custom steel parts or finishes for your project, you may contact a laser cutting company.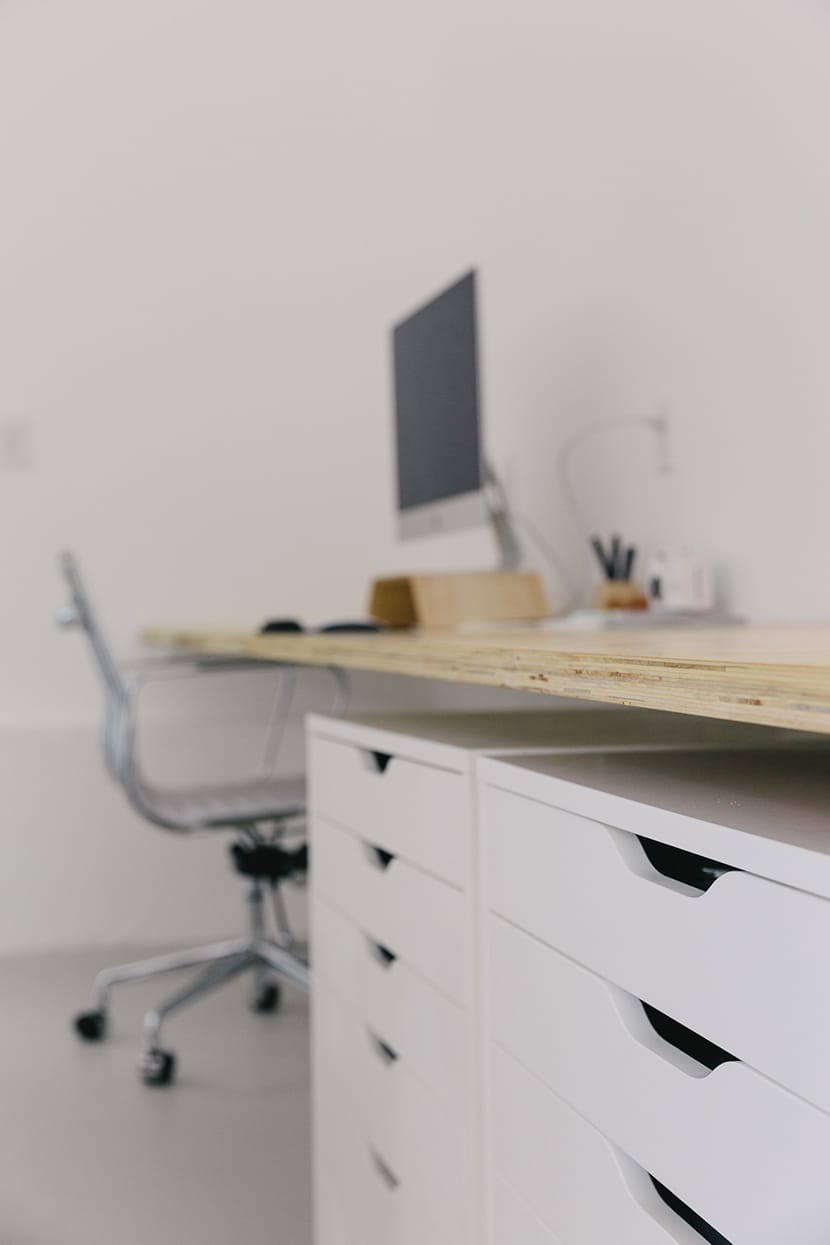 One thing we tossed around for a long time was whether or not to paint the floors in the studio. At first I wanted them rough and natural to have that industrial feeling. The more we talked about it the more we felt we wanted them painted. We were concerned about photos and wanting to have consistency in the space. Our first choice was white just like the walls and trim, but then our painter suggested something slightly darker with more gray in it. So we ended up going for a cooler gray that was "cement-like". We also filled in the seams so it looked even more uniform than we initially expected it to. All small decisions that ultimately are a large piece of the aesthetic.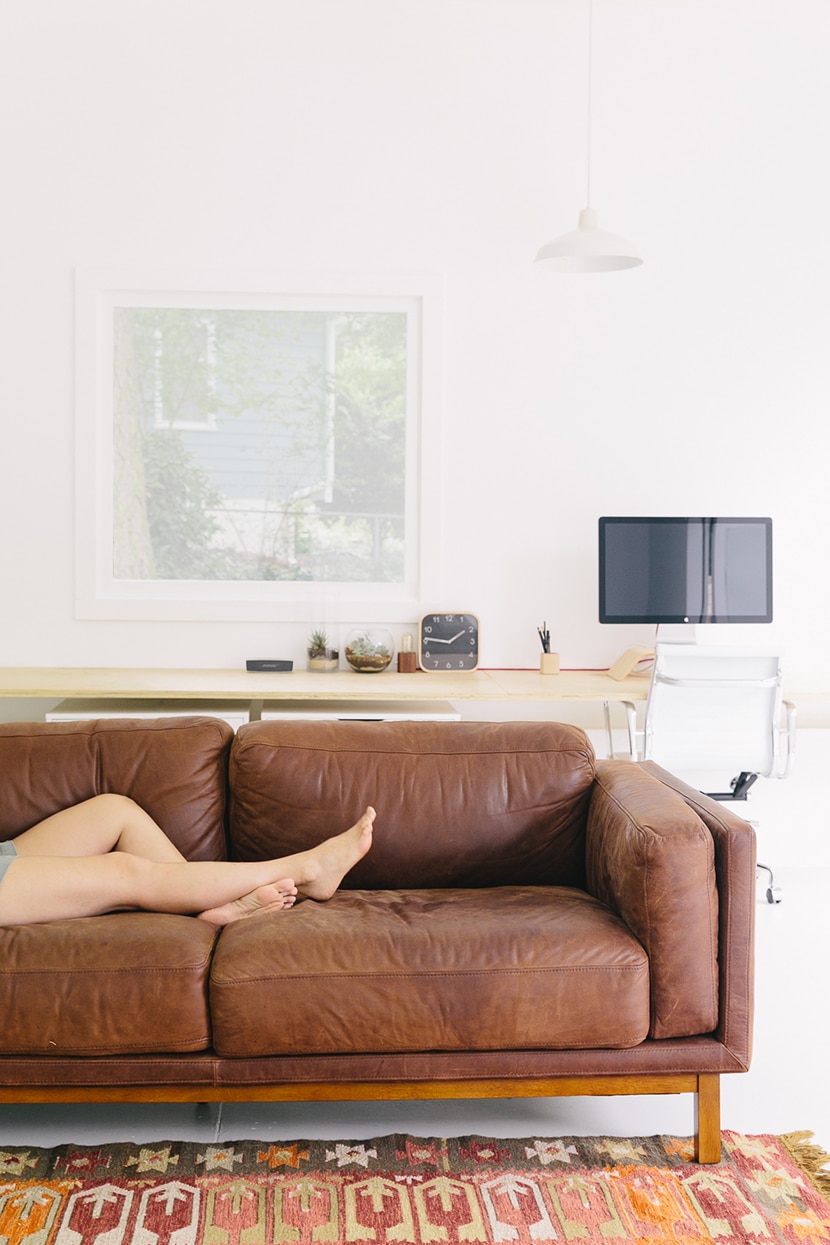 We still are on the hunt for pieces to finish our meeting area. Our goal was to have four spaces. One for work. One for meetings. One for shooting. One for storage. We feel all these spaces are defined, but when we return from up north we plan to add two more chairs around the couch, a coffee table, and side tables. This will add some comfort to the space and allow us to hold meetings whether virtual or in-person at. We have never had a space to meet with clients, so it feels luxurious to think about it finally being completed.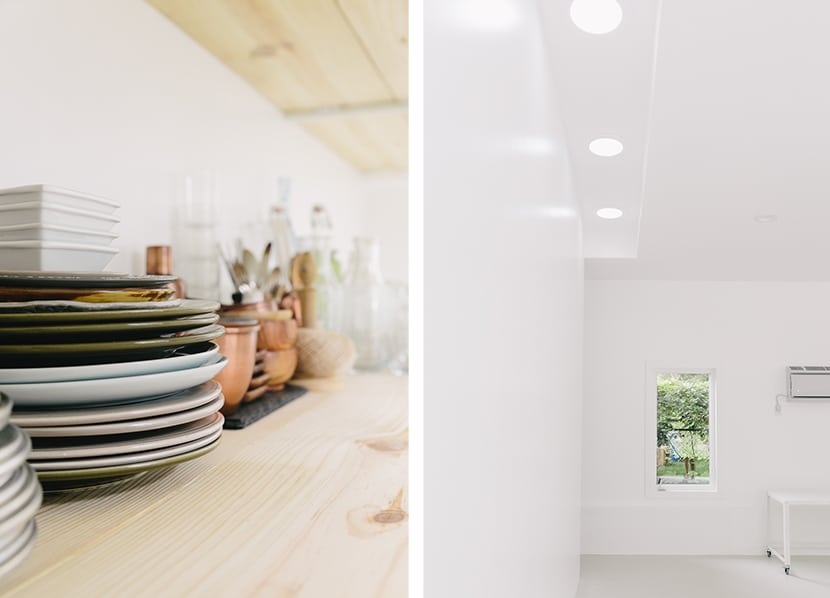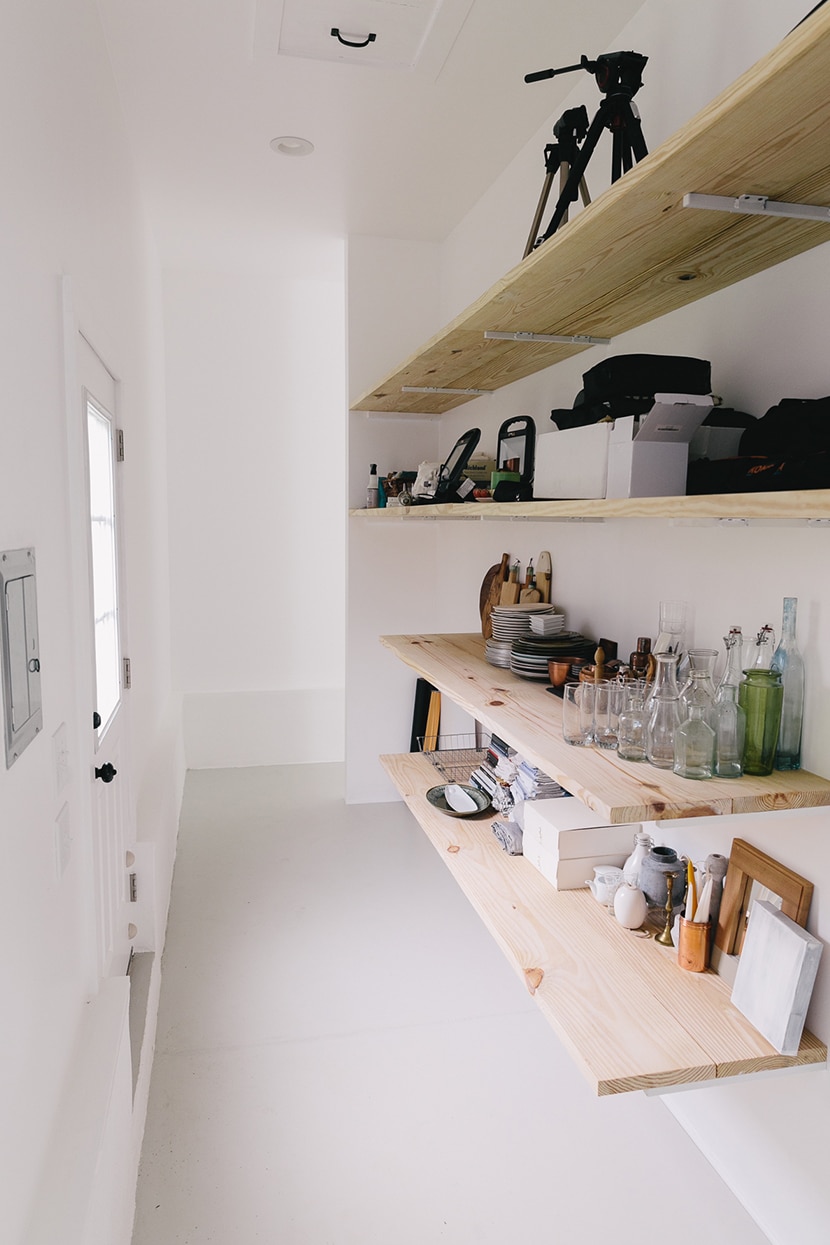 Our storage area is pretty open. We initially had planned for closed in cabinets, but the budget didn't allow for that so we opted for deep shelves with the same custom brackets Arrowhead has created for the desk. They really did an awesome job creating a sturdy and tough shelf to hold all of the things we need for the daily rhythm of our work. When we return we will be focusing on getting this space fully organized and put it together in just the right way. For now, I am just so excited to have the linen closet in our home back again instead of it being a prop closet.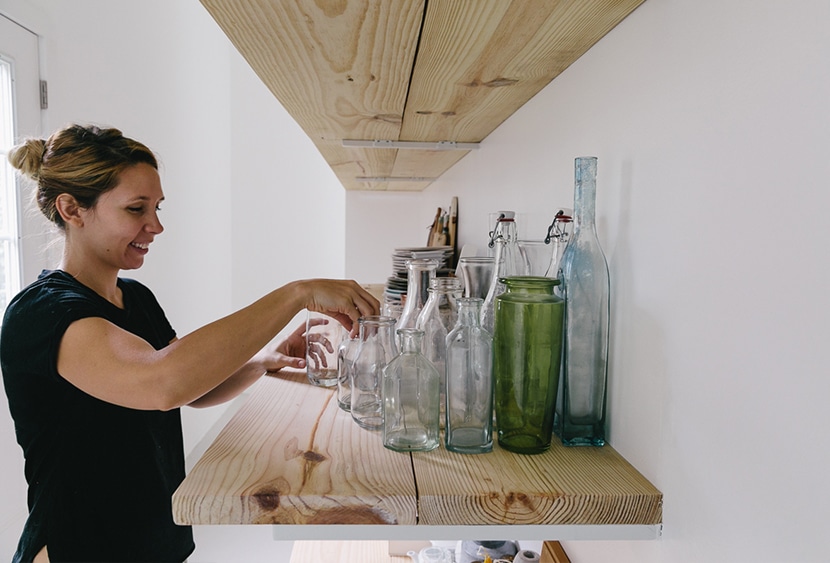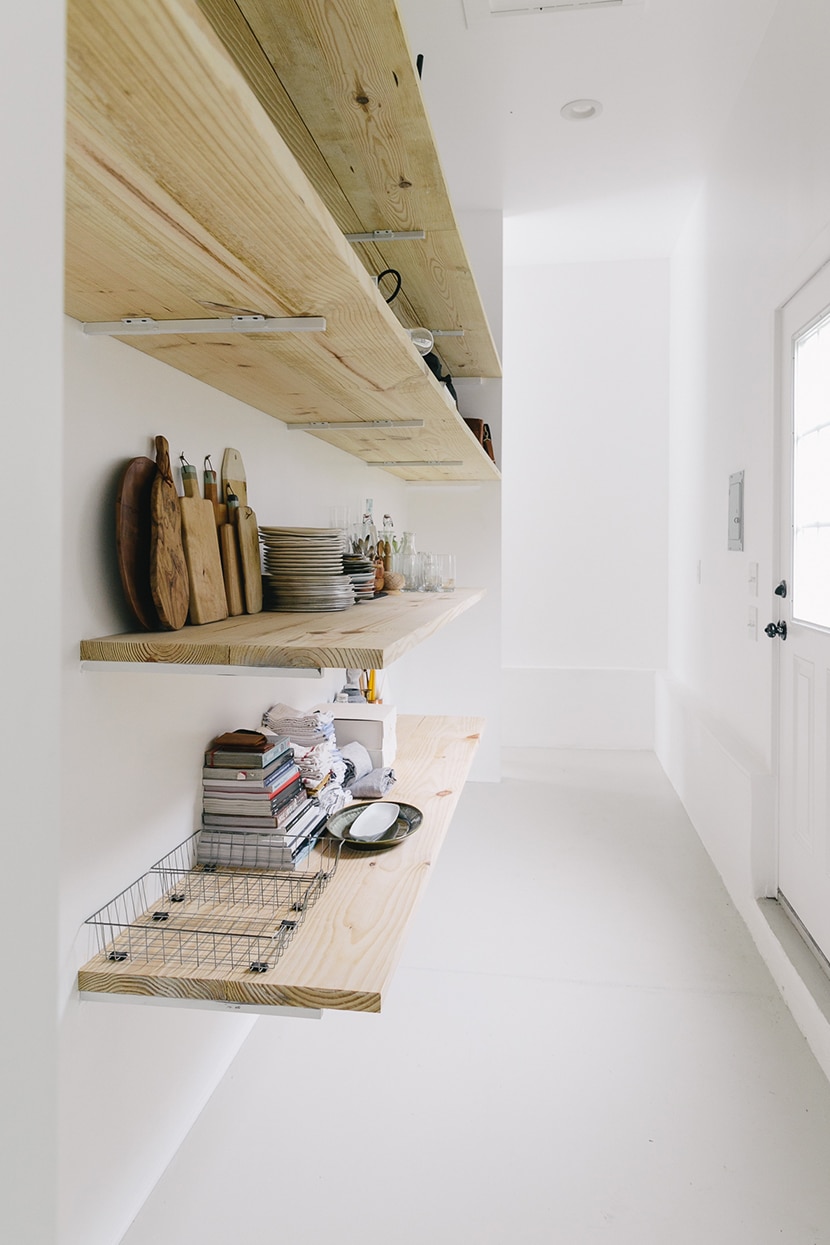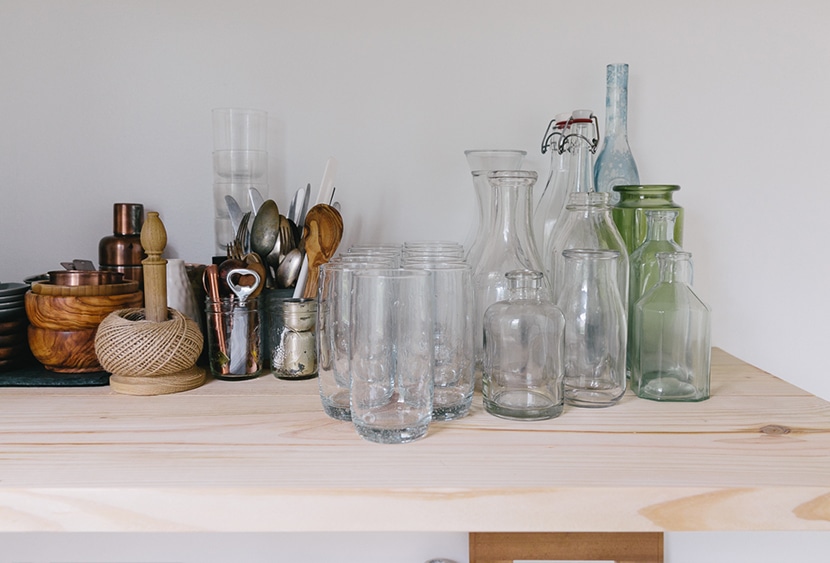 With our space basically being a giant white box, we are now able to play with light and shadows in new ways. The light changes throughout the day through the skylights and we use the giant doors to fill when needed. On a sunny day, the space can get quite bright. The light already has been wonderful for the few shoots we were able to do before leaving.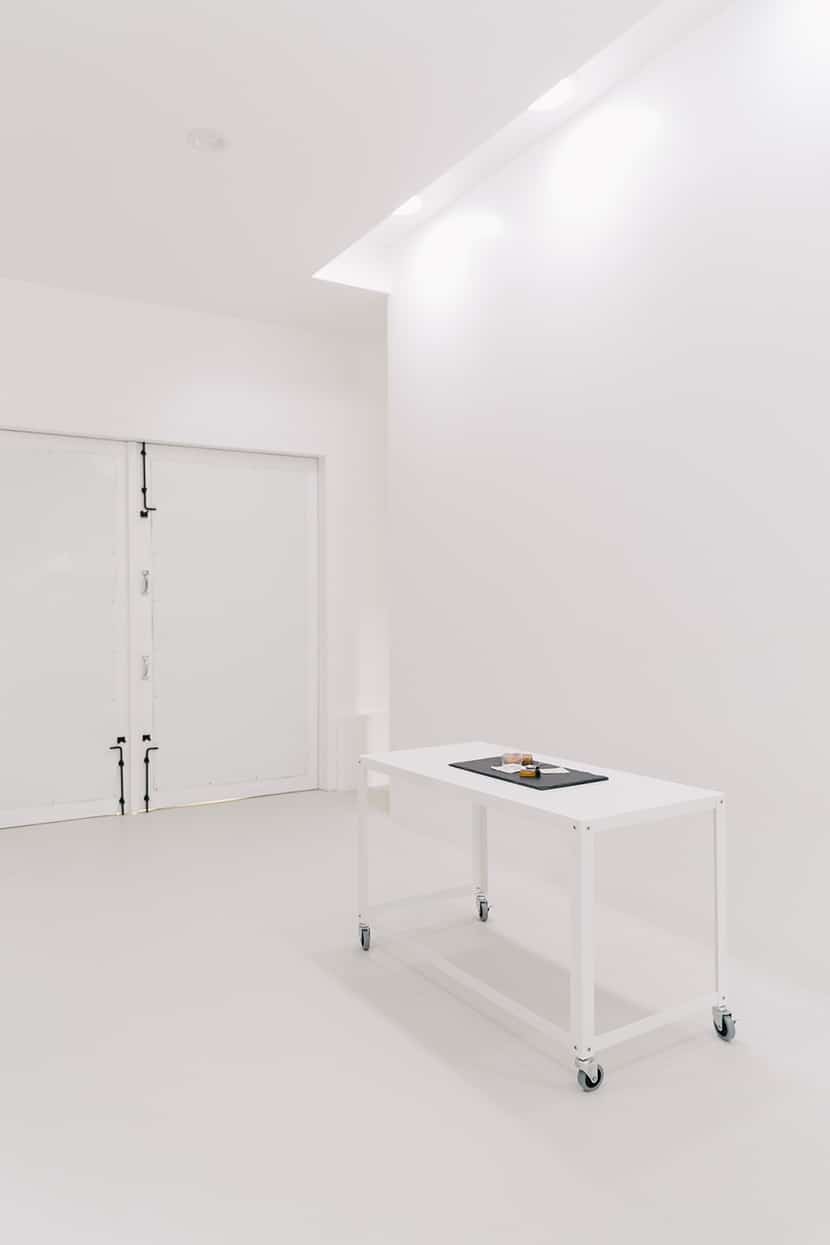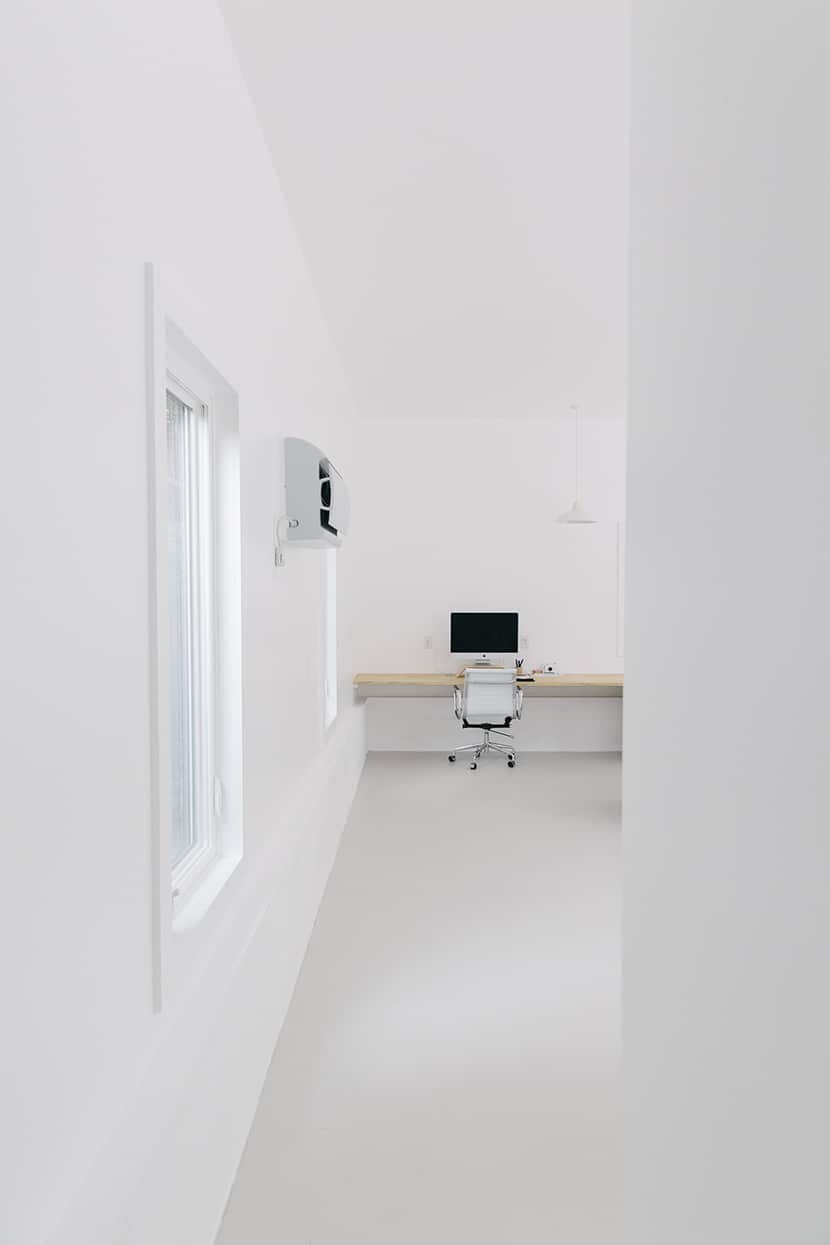 A major decision we made in the space was to parge the cinder block base of the room, paint it white, finish the top with painted wood, and keep the ledge. We could have pushed the walls out so the ledge didn't exist but the cost was too high and honestly we love the ledge. It seemed like a great visual break in the all white space.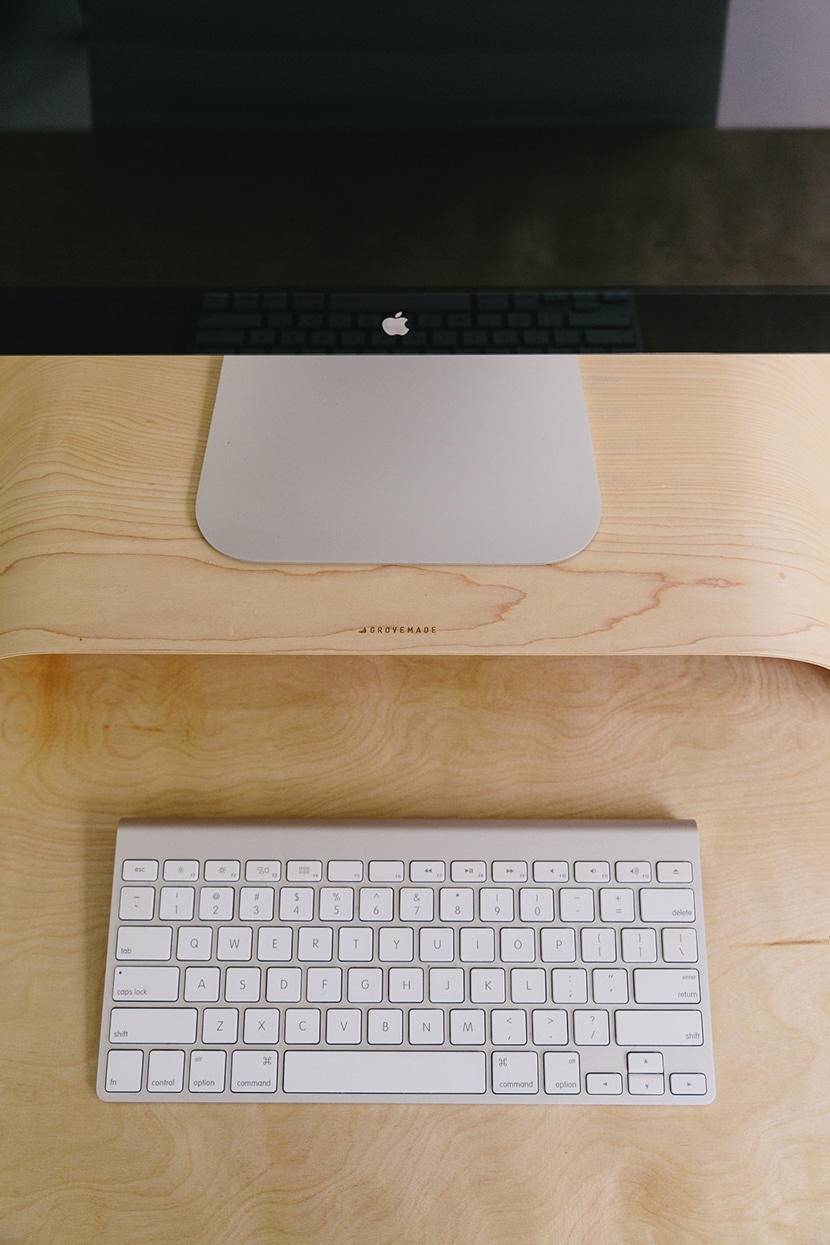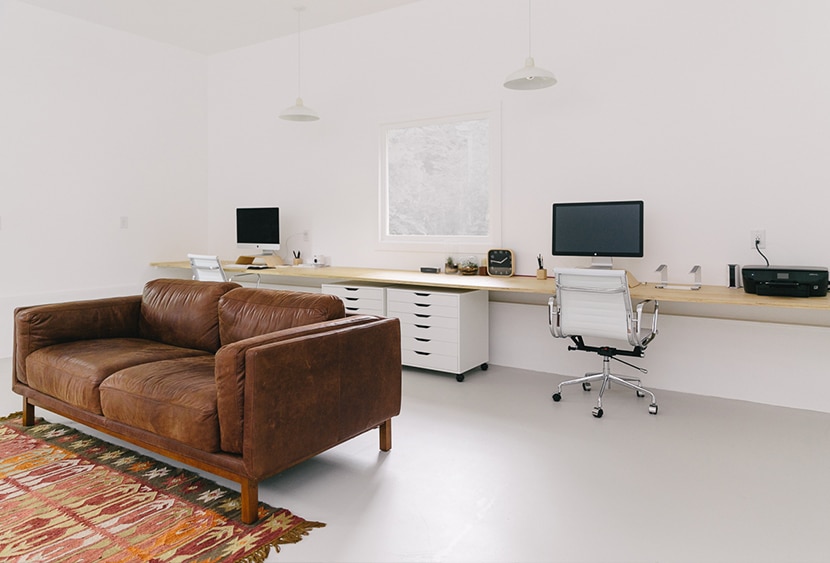 We are so excited to have had all of you along on this journey of creating this space. We are also excited to begin this fall with this new space and a new chapter of our careers here. After six years of working out of guest bedrooms, in coffee shops, and airplane seats; we feel so adult to spend our days in an office that feels more like our dream creative haven.
Feel free to ask any questions below you may have about the space or anything you are wondering that maybe we didn't cover. We would be more than happy to share more about the process with you.
A big thank you to Arrowhead for building our dream space on a tight budget and for making all our dreams come true. Thank you to In Situ for helping us design this space and showing us how this space could be more than we imagined. We also want to thank all the amazing people we got to know working on the space especially Leon the man who painted the whole exterior of our home and every inch of the studio with such precision and skill. 
To find the items in the studio:
Computer Risers from Grovemade  |  Couch from West Elm  |  Rug from Pottery Barn  |  Rolling table from CB2  |  Chairs from Amazon  |  Shelving and Desks by Arrowhead  |  Pendant Lights from Amazon  |  Air Unit from Friederich  |  Exterior Color: Broadway from BEHR  |  Wall Color: Ultra Pure White from BEHR  |  Floor Color: Dolphin Fin from BEHR  |  Rolling Storage Units from Ikea  |  Skateboard from Sad Lumberjack