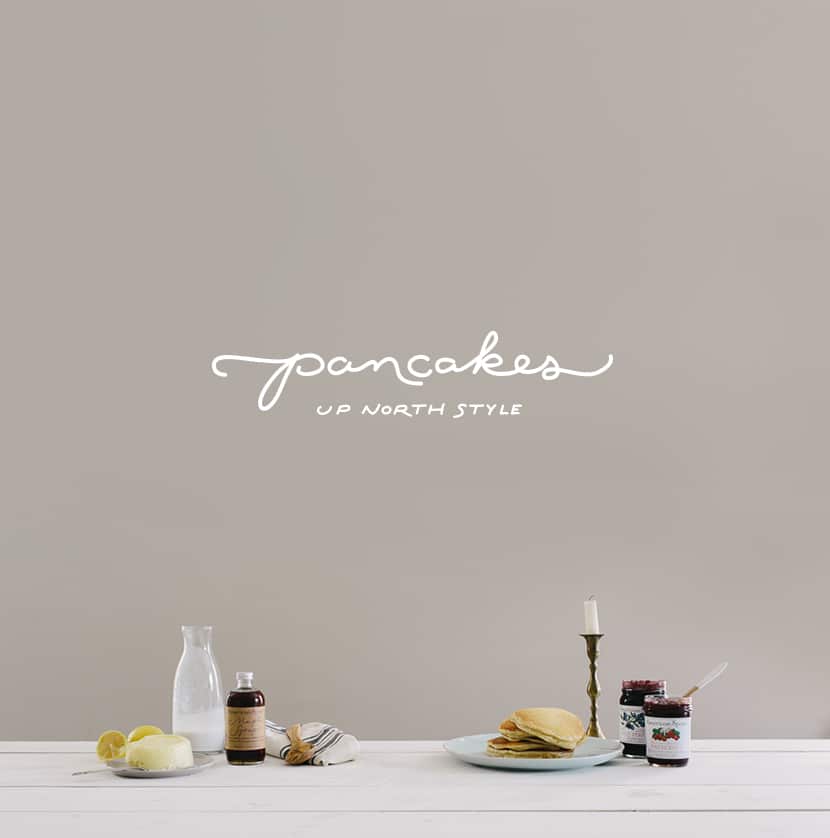 While growing up in Northern Michigan, this time of year always meant weekends began with french toast, a waffle or two, or on the best Saturdays, it meant pancakes. Cold winter days never seemed complete without these staples on my weekend. As we have entered the cooler months, so has this tradition. We actually recently began our Thanksgiving day this way with my family last week.
For me, there is no better way to recreate my childhood memories of holiday flavors than with American Spoon, whether they be fresh in-season ingredients or preserved from the summer flavors. So, when they asked me to share my favorite pancake goodies from their Up North Breakfast Box, I was so excited to share the staples of my winter weekend memories, that would be the perfect gift for the season. I have always been a fan of giving gifts that offer an experience, gather those together to create memories, or preserve a memory that was from a special experience. That's why I love this box from American Spoon.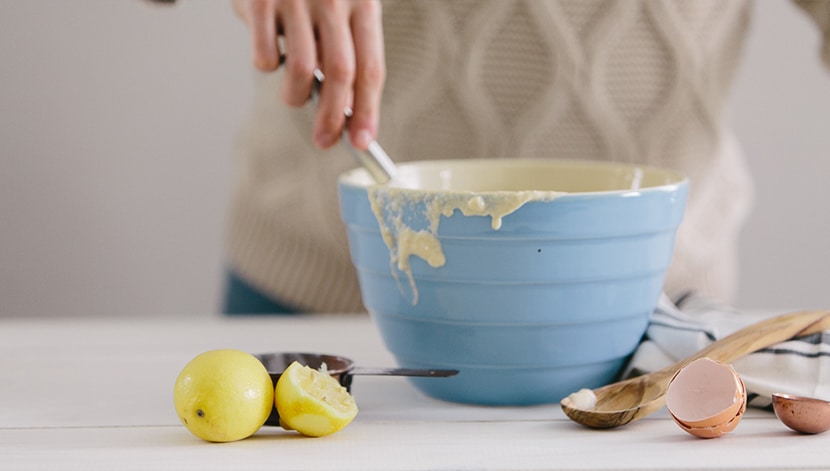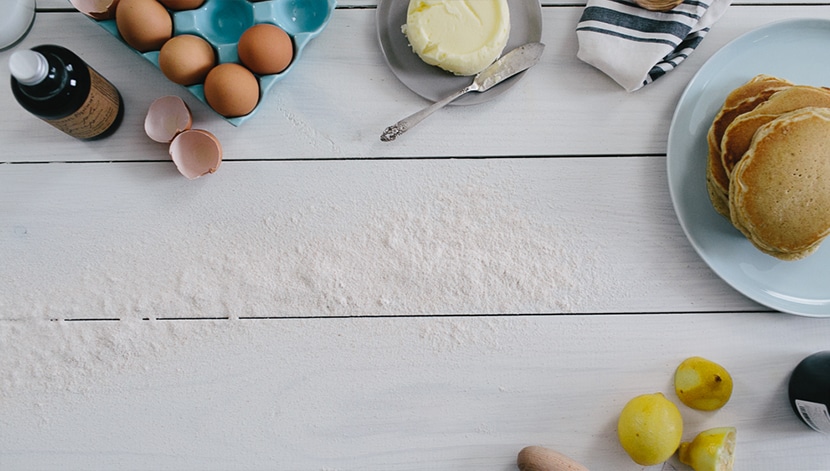 We have made these pancakes over the last few weekends and I have fallen in love with the ease of preparation without giving up flavor, quality, and the desire to stay true to whole ingredients. The box itself offers a wide variety of options to create a meal all of your guests will be excited to enjoy. The combinations we chose lead me right back to my childhood breakfast table. Here is what I chose and the ingredients needed to make it yourself: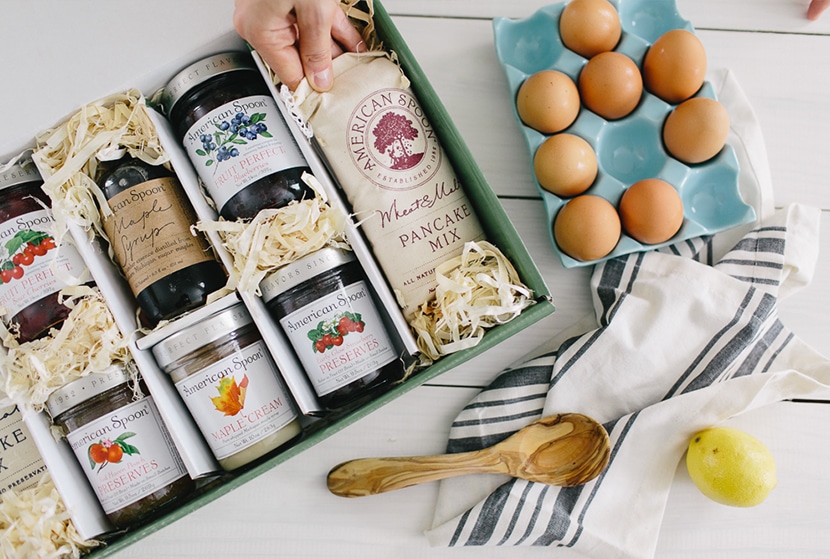 Pancakes:
1 1/2 cup of the Wheat and Malt Pancake mix from American Spoon
2 eggs
1 1/2 cup milk or coconut milk
1 tblsp. melted butter
1 lemon zested and juiced
2 tblsp. sugar
Ingredients for topping:
1 jar Maple Syrup from American Spoon
1 jar Early Glow Strawberries from American Spoon
1 jar Fruit Perfect Blueberries from American Spoon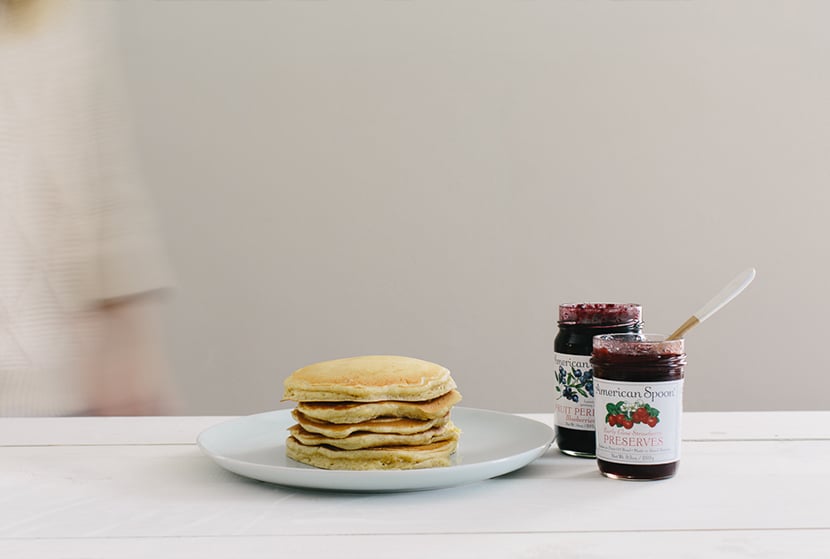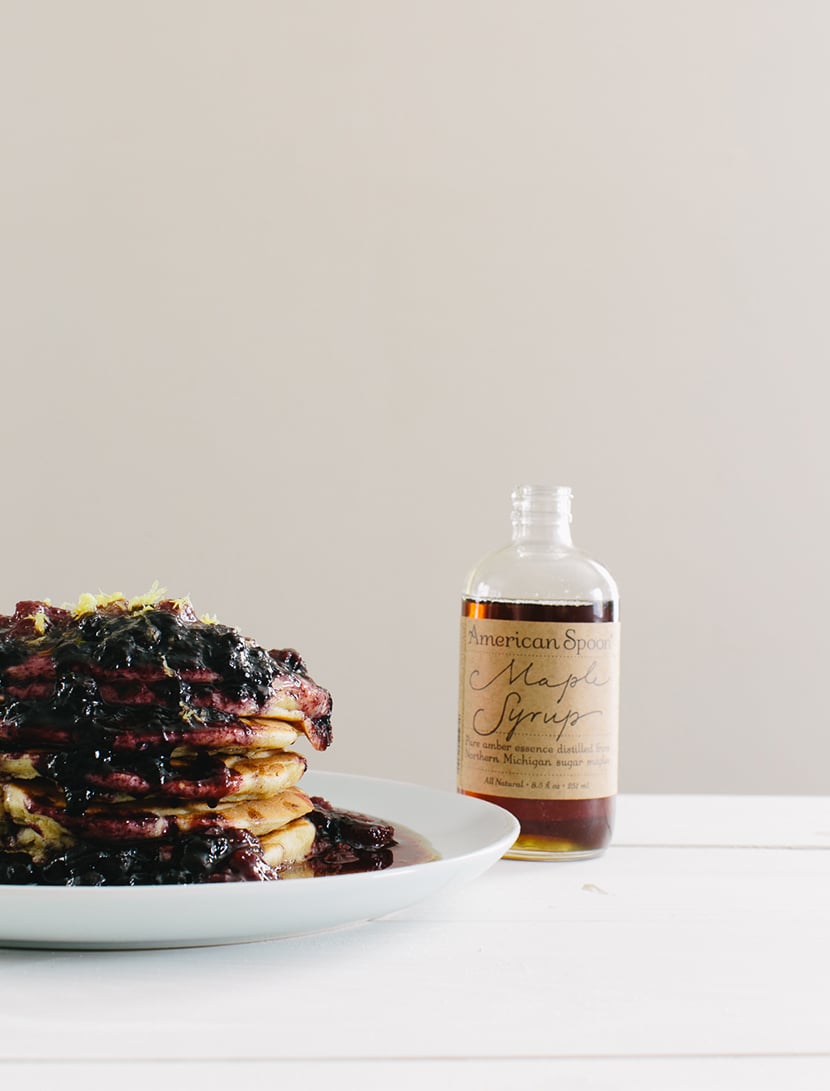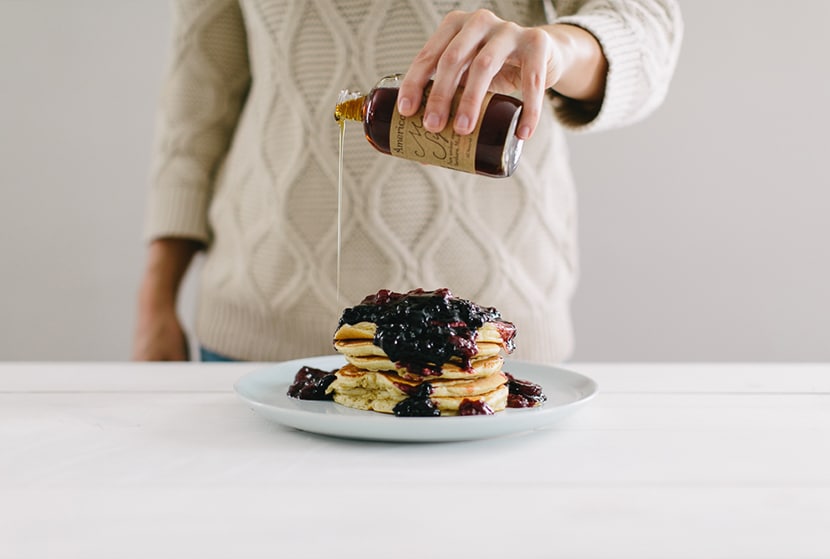 To make the pancakes is simply. Mix all the ingredients in a mixing bowl and stir together until well combined but do not over stir. Place on a hot skillet in 1/2 cup scoops. Serve them immediately after cooking. Then top the pancakes with drizzles of blueberries, strawberries and maple syrup. It is simple and quick and great whether you are serving them for your own guests or you want to gift someone the experience of a great breakfast during the holidays or winter months. It really is a true treat.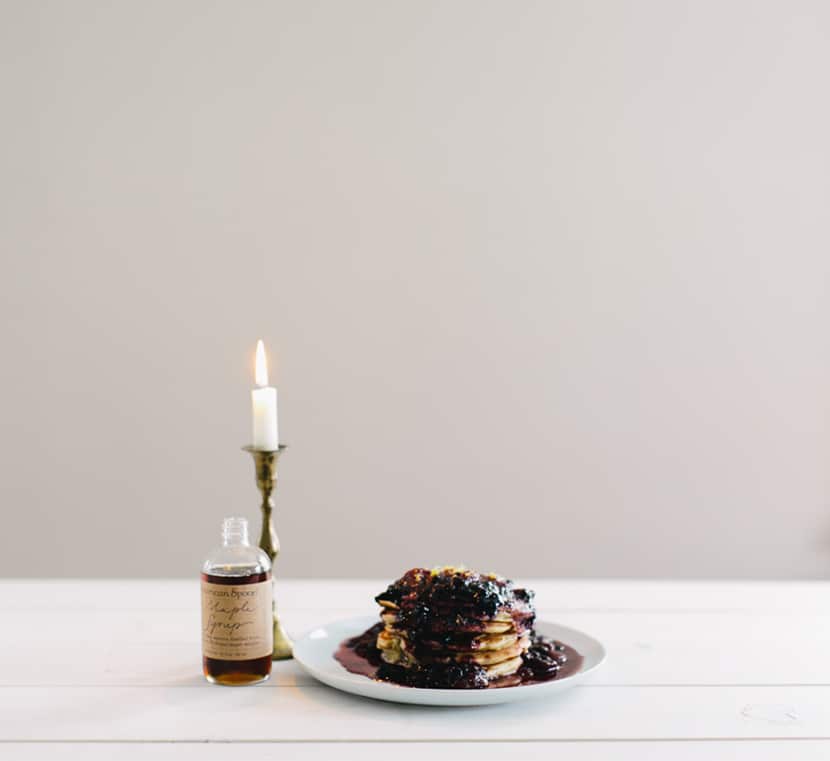 Whether you make pancakes this way, or find your own combination that sounds perfect to you, I hope you find time to make breakfast this season extra special with those you love, whether you share the experience through a gift or prepare it for those you are spending the holiday with. The beauty of this time of year is that everything can feel extra magical when you allow it to. Lately, have committed to spending more time making moments into their own gifts and breakfast is a great place to make that happen.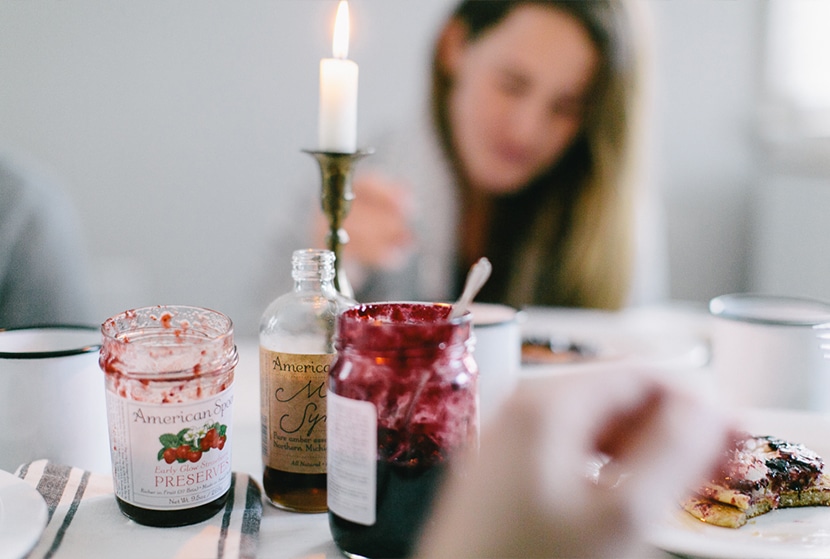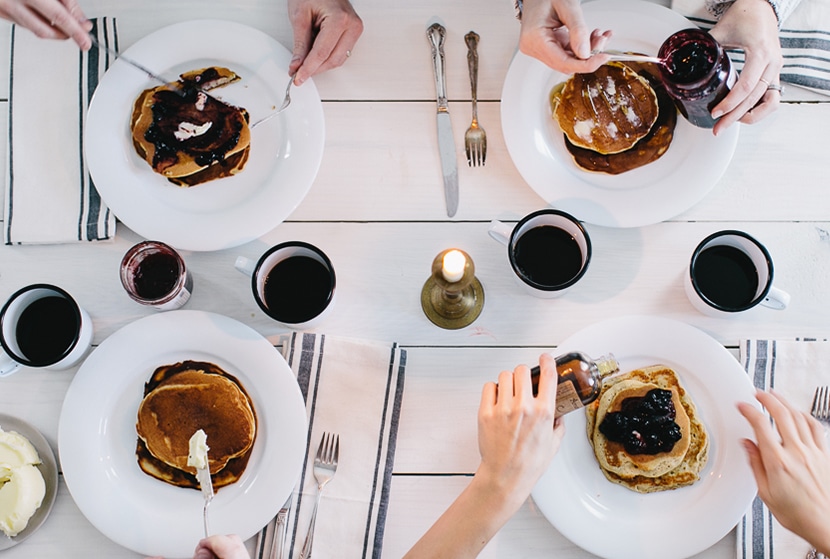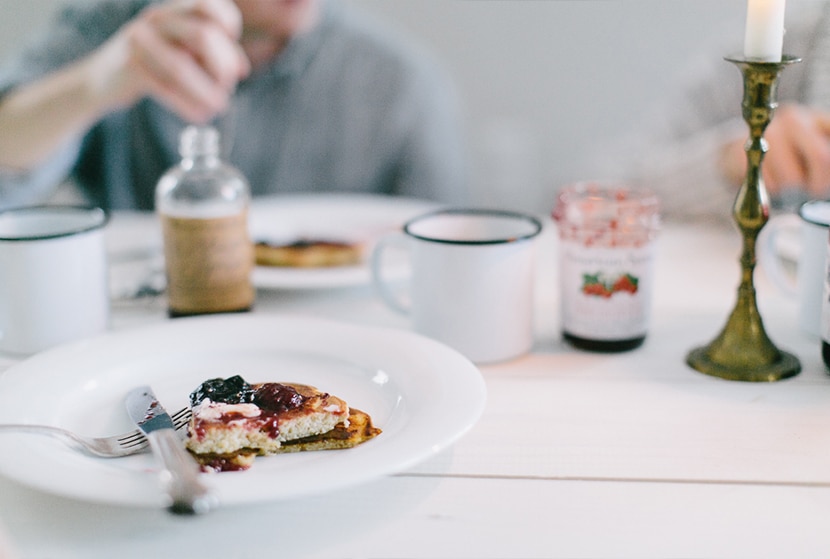 What ways do you love eating pancakes yourself? Is there a  breakfast food that surrounds your winter or holidays months? 
To purchase your own Up North Breakfast box to send as a gift this holiday seasons, see the American Spoon website.
A big thank you to American Spoon for asking us to create a beautiful meal for friends. Though they did sponsor this post, all opinions and thoughts are our own.