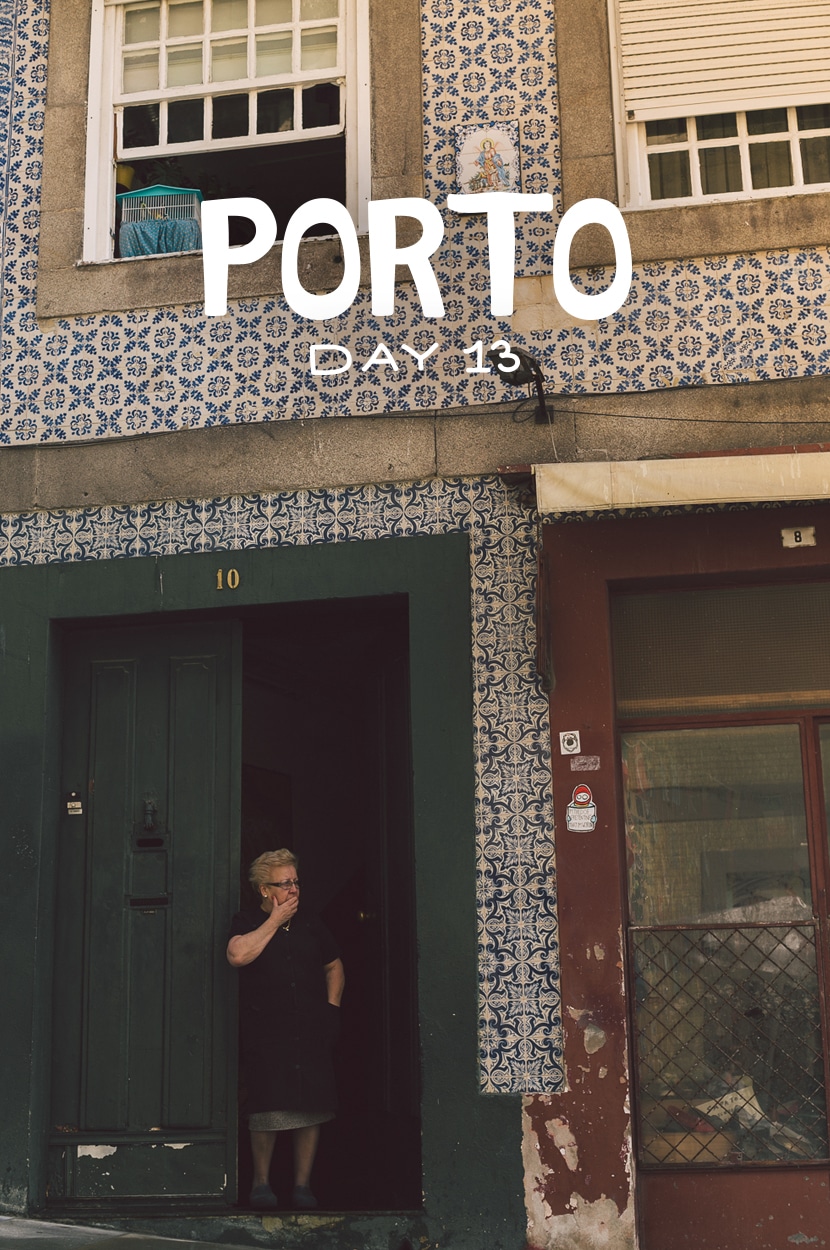 We had heard some pretty amazing things about Porto, from many of our friends. We had a hard time believing that any part of Portugal could compare to Lisbon. Goodness were we in for a real treat when we arrived late in the night in Porto. We had booked an absolutely amazing apartment, which I highly suggest if you come to Porto, right on the river. Not only was it the perfect place, but the company managing it was amazing. They offered tons of great ideas and even showed us all the best places for food, shopping, and sightseeing. It was such a treat, and we couldn't get enough of the area we were at and the location within the city.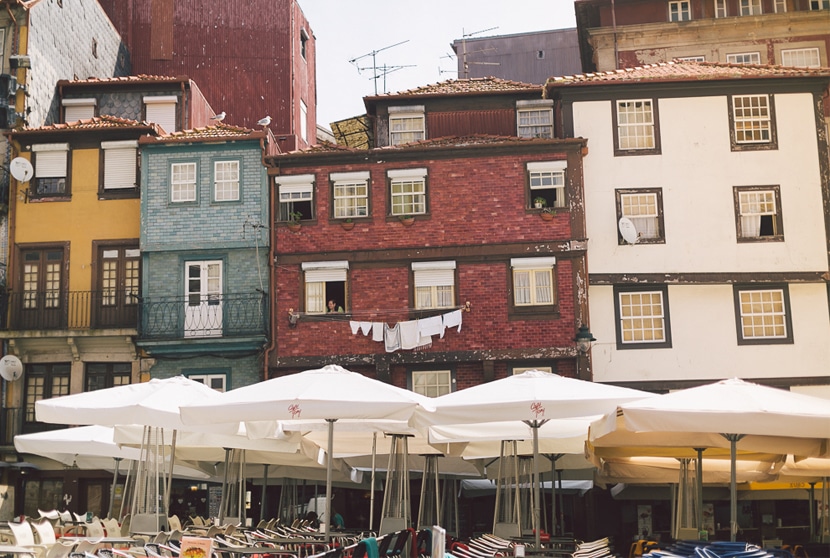 Porto is a city built in a valley, in the Duoro valley (you've likely seen that region on wine bottles before. If not you need to search it!) along the main river running through the region. That means that this city is VERY hilly. Like do some yoga before walking to breakfast hilly. This is not a city for the light wanderer and one that takes some serious hiking strength to walk. I found myself huffing and puffing more often than I care to share while wandering the streets of this city. Since we were on the river we climbed up everywhere and back down to get back to our apartment. It is something to keep in mind if you are looking to visit and are not someone who enjoys walking steep hills. The workout and the view totally made the huffing and puffing worth it.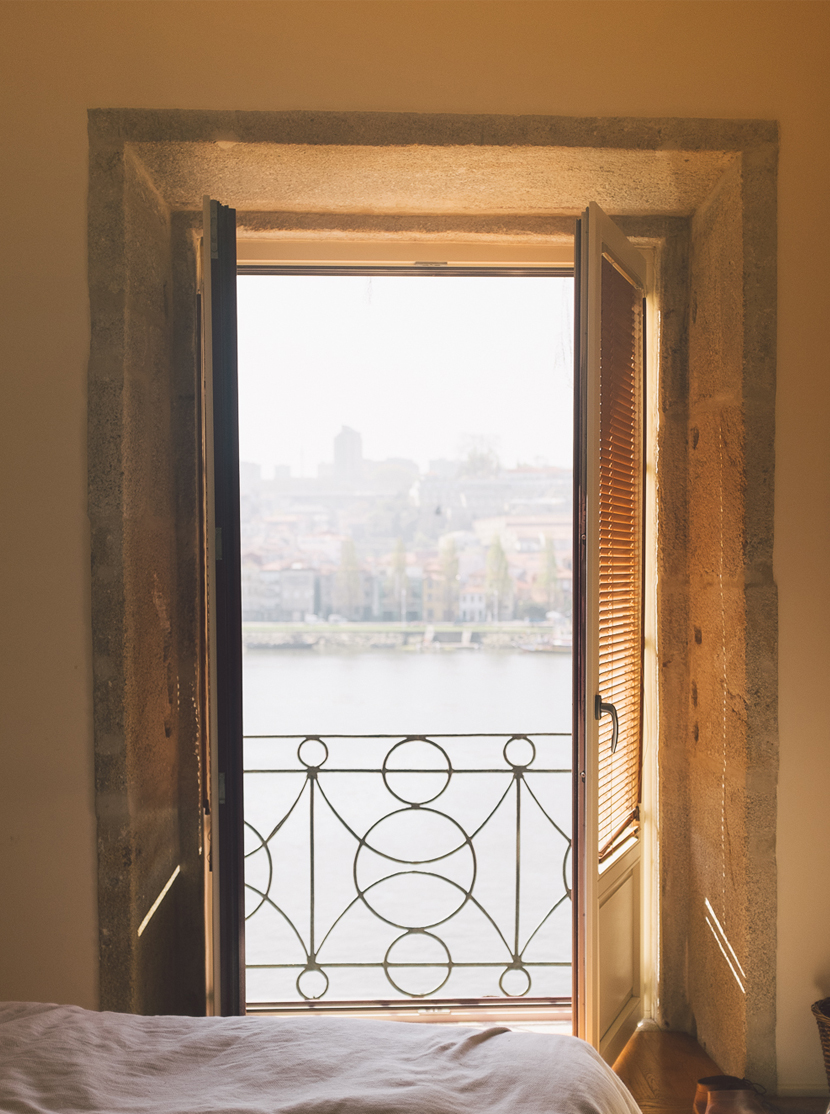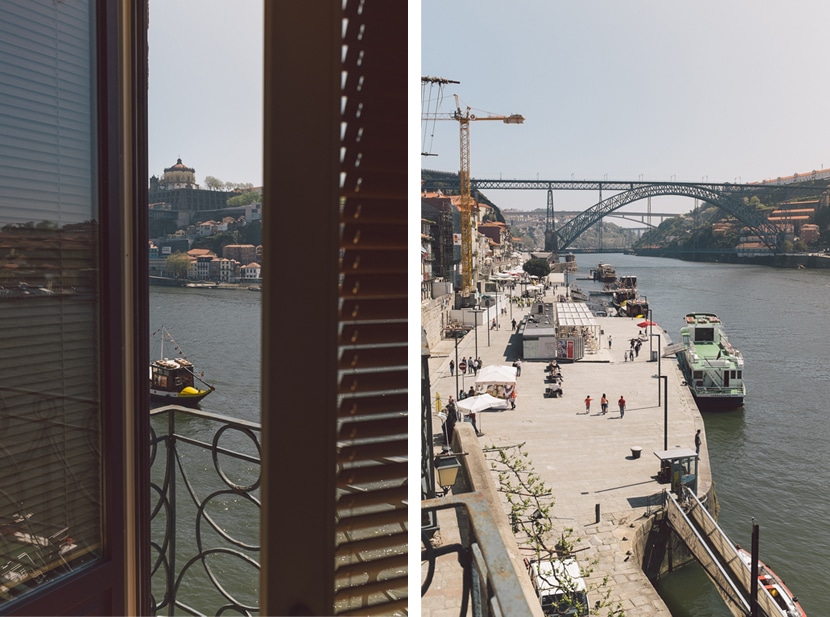 That being said, we still loved the space and would stay here all over again because of the location within the center of the city. It has quick and easy access to the bridge which leads to all the port store houses and tasting rooms. Not to mention these windows open to the beauty of the river life in Porto and I loved waking up to it every morning. We would recommend staying on the side of the river we were on. Not the port side. There are awesome restaurants are located all along the river side, and it's less "Clubby".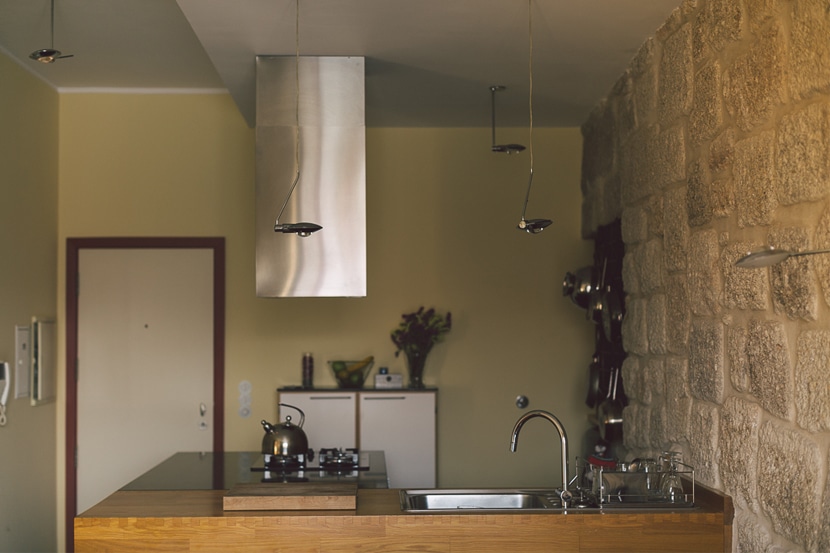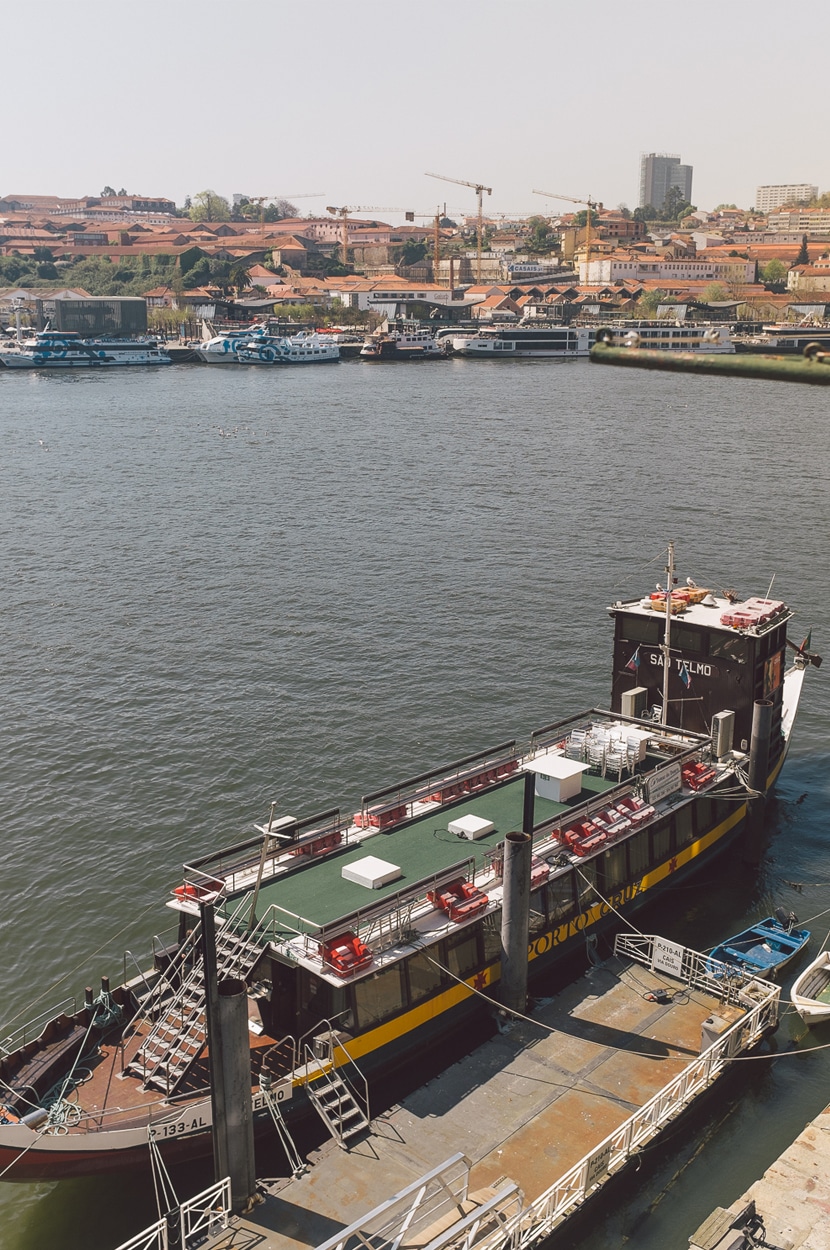 Our first day we slowed down and enjoyed a cafe americano and enjoyed some amazing pastries. If you didn't know, Portugal has some of the best pastries I have ever had. Yes, they even beat Paris and even Italy for me. I never expected that, but it is the truth. I still crave their chocolate croissants.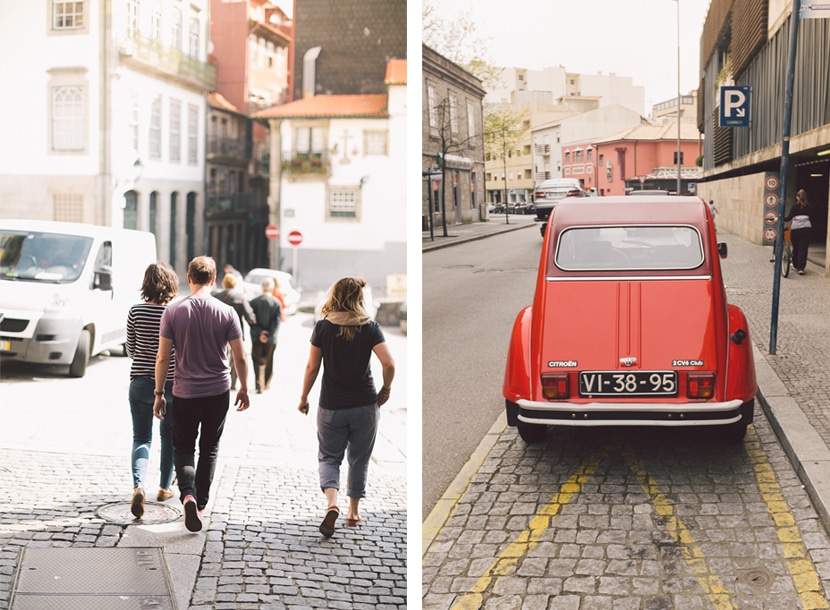 Fully rested and cafinated, we felt it would be fun to head to the beach. The sun was shining and we figured it would be great to at least get to the water once while in Portugal.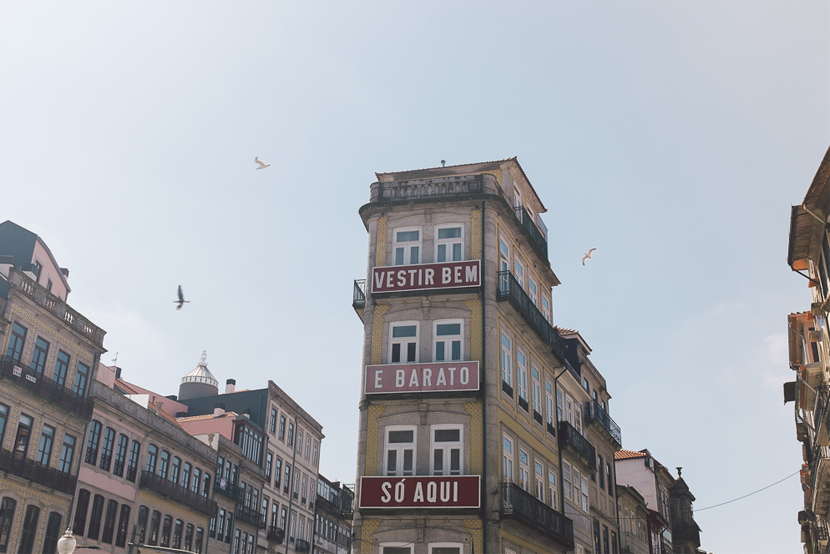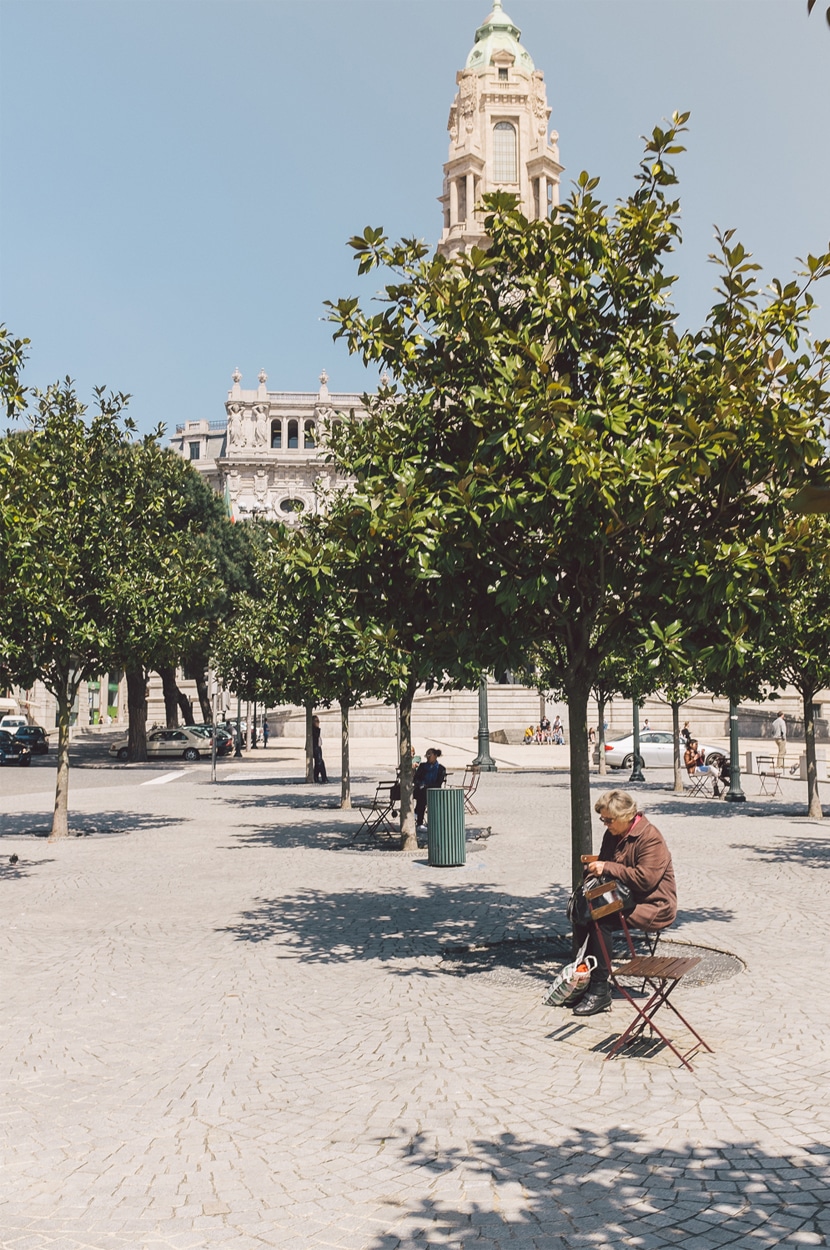 We headed north, and took the metro to the coast. It was super easy and surprisingly inexpensive as well. We were surprised by how friendly and open the locals were to tourists. We know almost no Portugese and so needless to say we needed some assistance along the way. While looking for a restaurant for lunch we had an entire cafe trying to tell us "the best place" for lunch. Ultimately, we couldn't find any of the restaurants they pointed to, but it was just so amazing to see how much they honestly wanted to help us. They tried super hard to communicate and if they couldn't explain, they wanted to find someone who could. It was pretty amazing.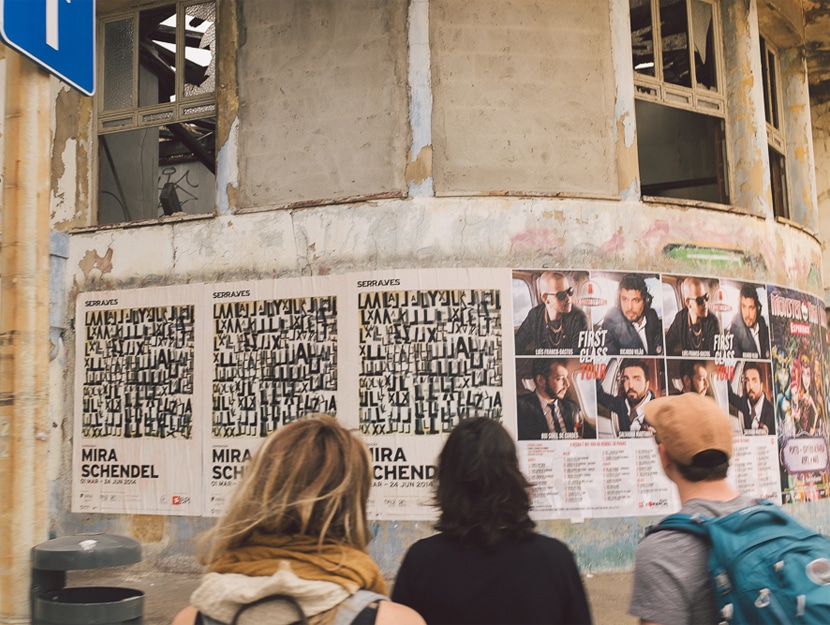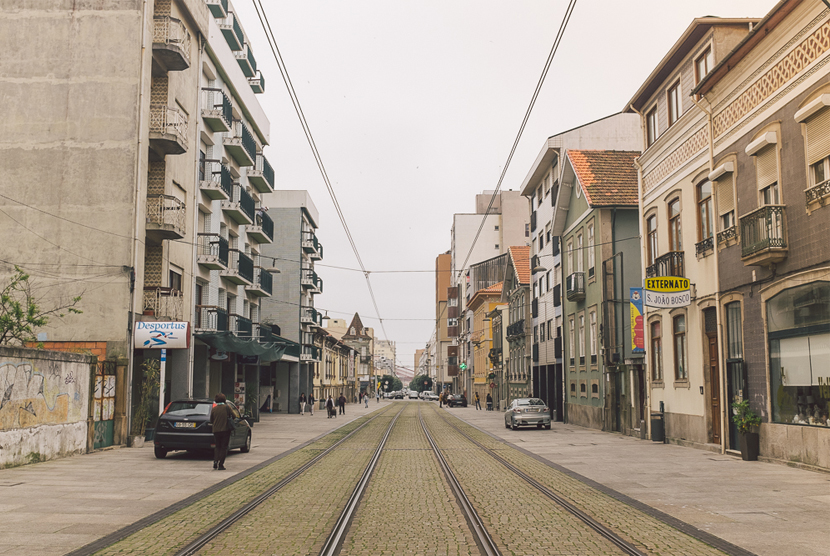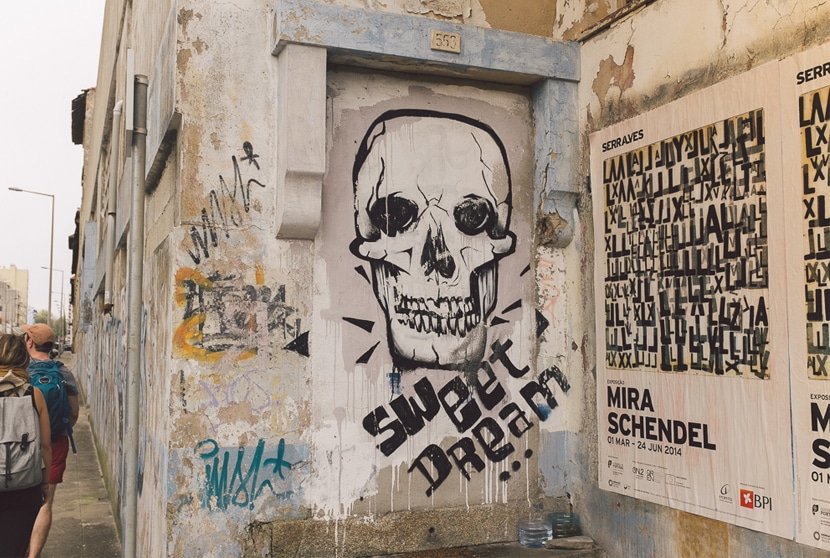 This area of Porto was a little different than the historic area, we were staying in. It still had its own charm and funk, but reminded me a lot of the Spring Break I spent in Venice Beach in college. It was pretty fun to see all the street art and grit.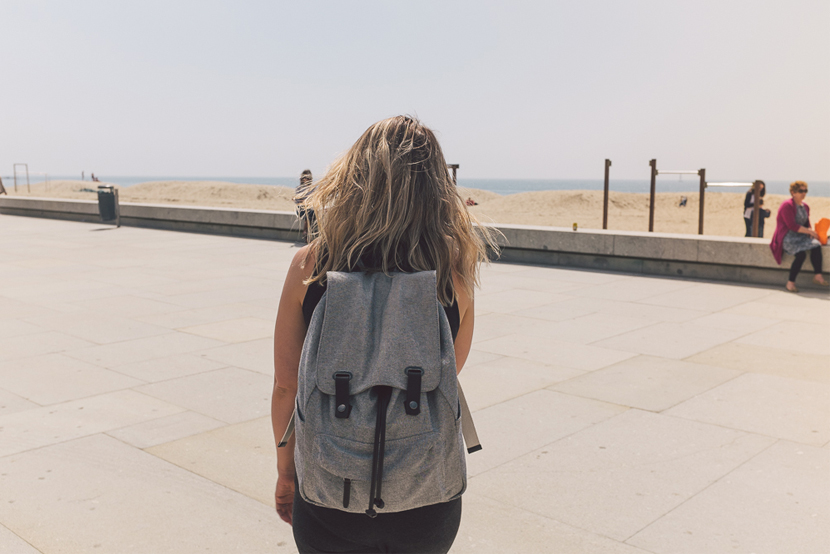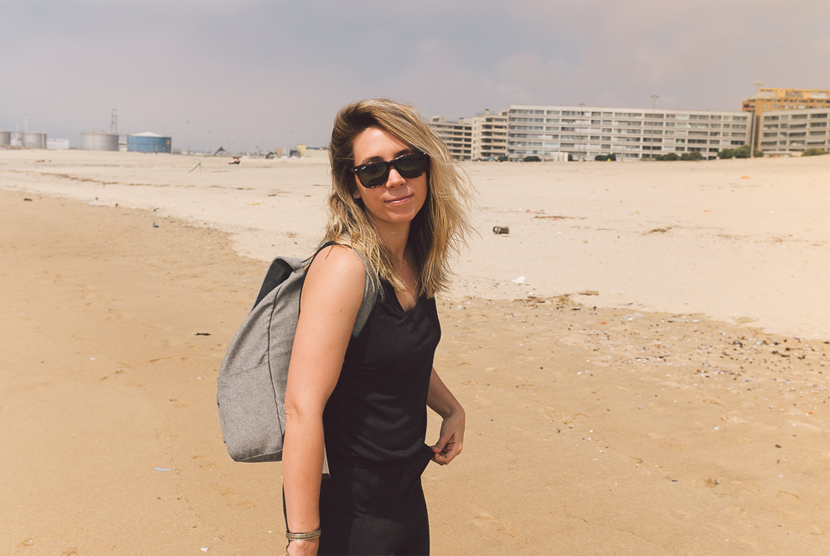 We got to the beach and I would not say it was the cleanest or coolest beach I have ever visited, but it is was pretty awesome to see the coast and watch the surfers catching waves.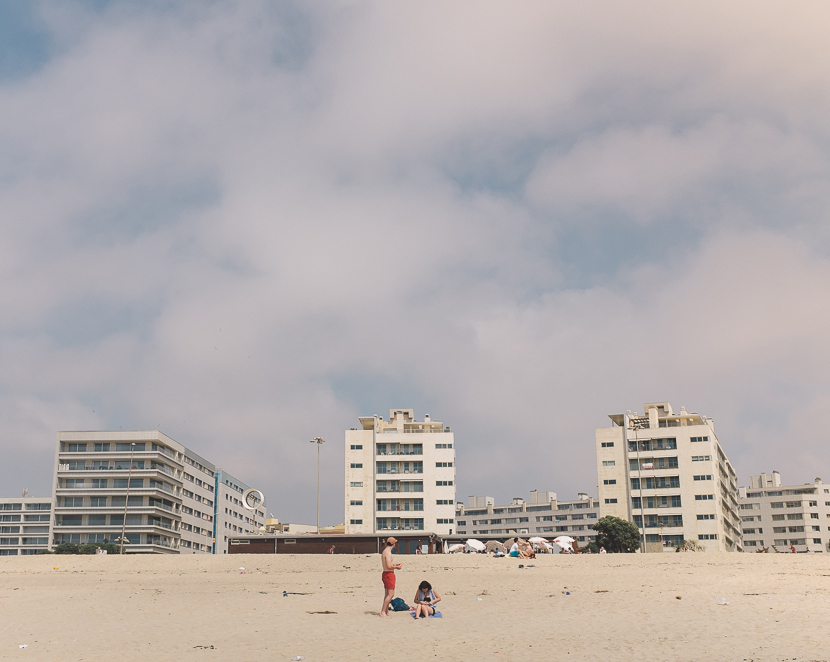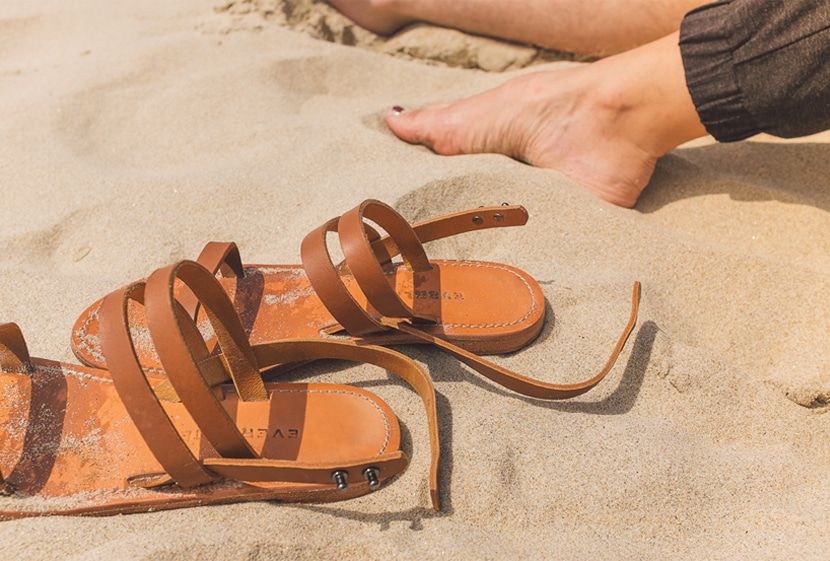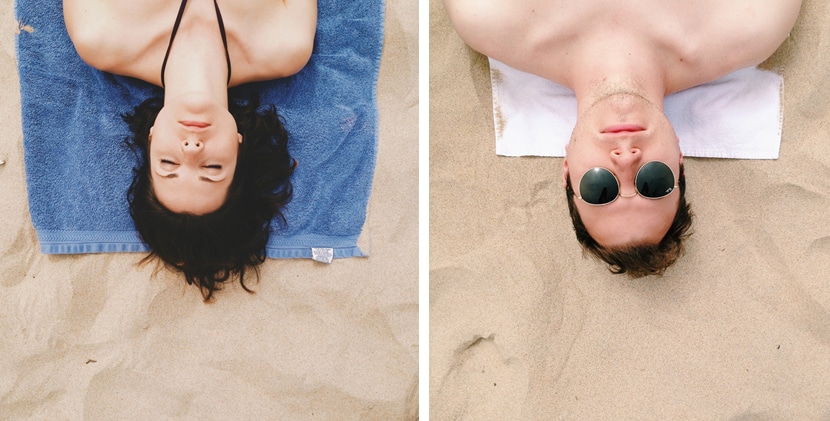 Since it was so nice and warm we decided to catch some rays. Wes decided to jump in the water and give it a test. It was a little chilly for the rest of us. I will always take time in the sand and sun no matter what.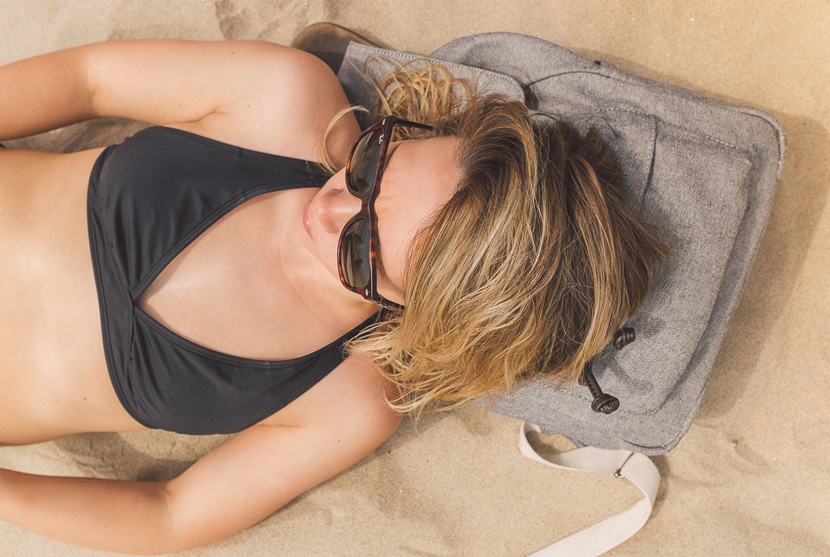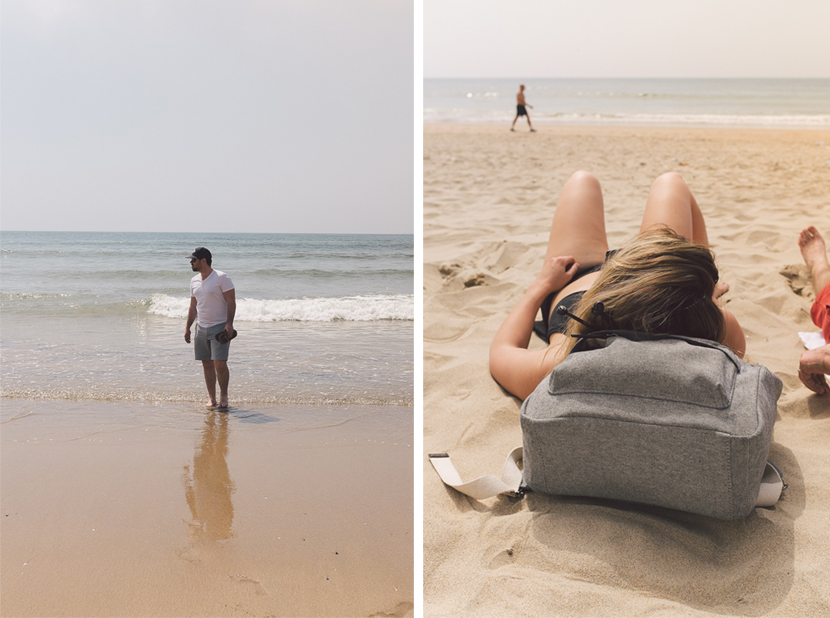 It felt pretty amazing to catch some zzz's along the coast for a while and just have some quiet time. The art of the siesta at this point in our trip had been fully embraced and understood let's just say that. I kind of enjoyed waking up at 10am having a long breakfast, blogging, going and wandering, coming back and napping, and then showering and heading to dinner. It was a routine I could have very easily get used to. Naps are wonderful things, especially when they happen in the sunshine.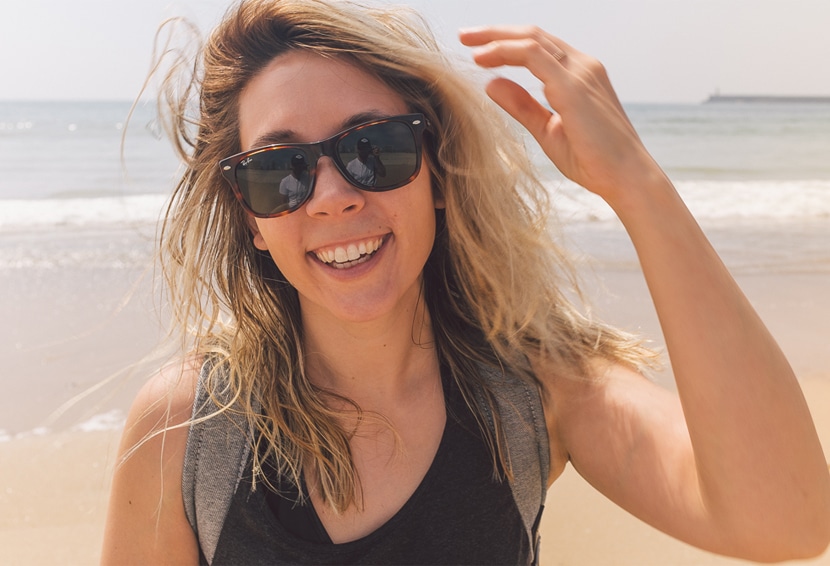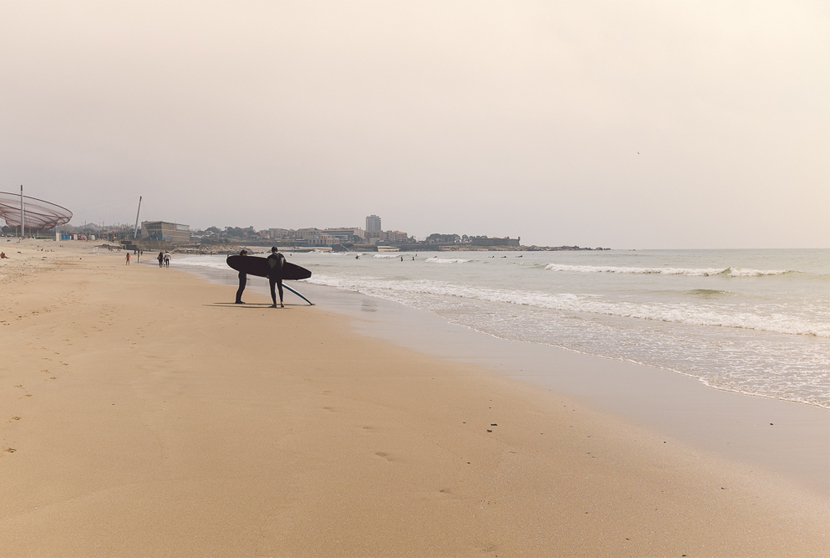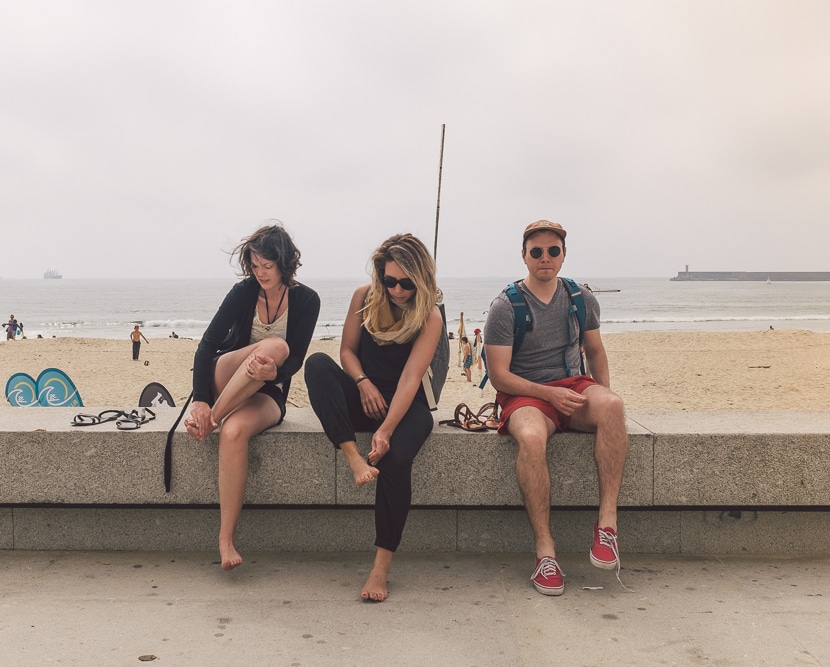 After a few hours at the beach we headed back to our apartment to find some lunch and refuel for the day. We had seen an awesome little restaurant we wanted to try for dinner, but since it was mid-afternoon we needed to get something to tide us over to the late dinner time of 8pm.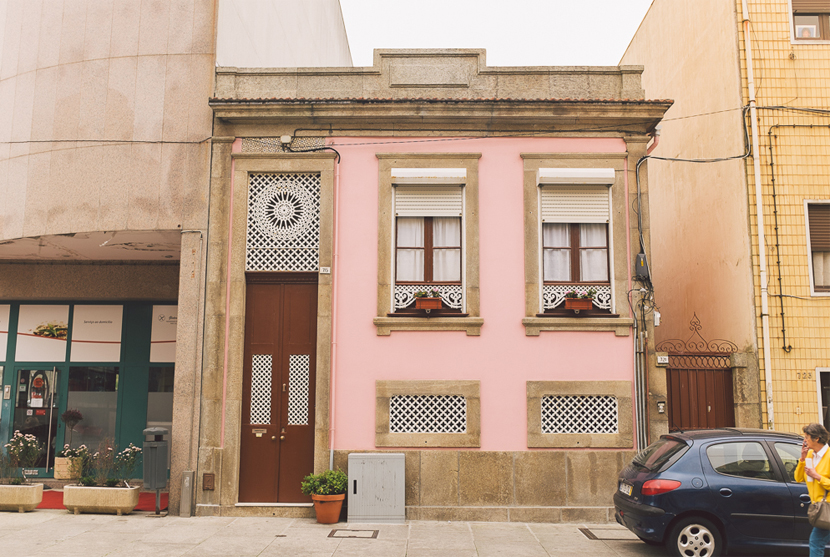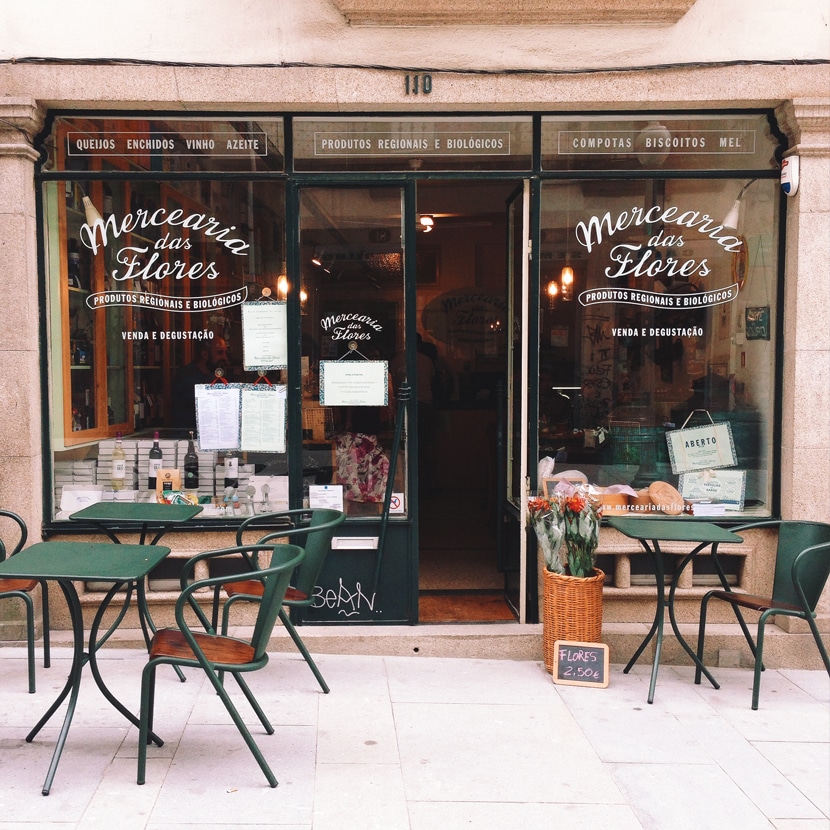 Thankfully, we came across the adorable Mercearia das Flores. This little place just stole my heart. They carry local ports, flowers, salts, canned fish, olive oils, and everything else truly Portugal. We ordered some Iberian ham sandwiches and a salad to split. It was the perfect afternoon pick me up we needed. We also nabbed some Niepoort Port (our fave port we had) from and of course some chocolate at Chocolataria Equador on our way back to our apartment to change and get ready for dinner that night.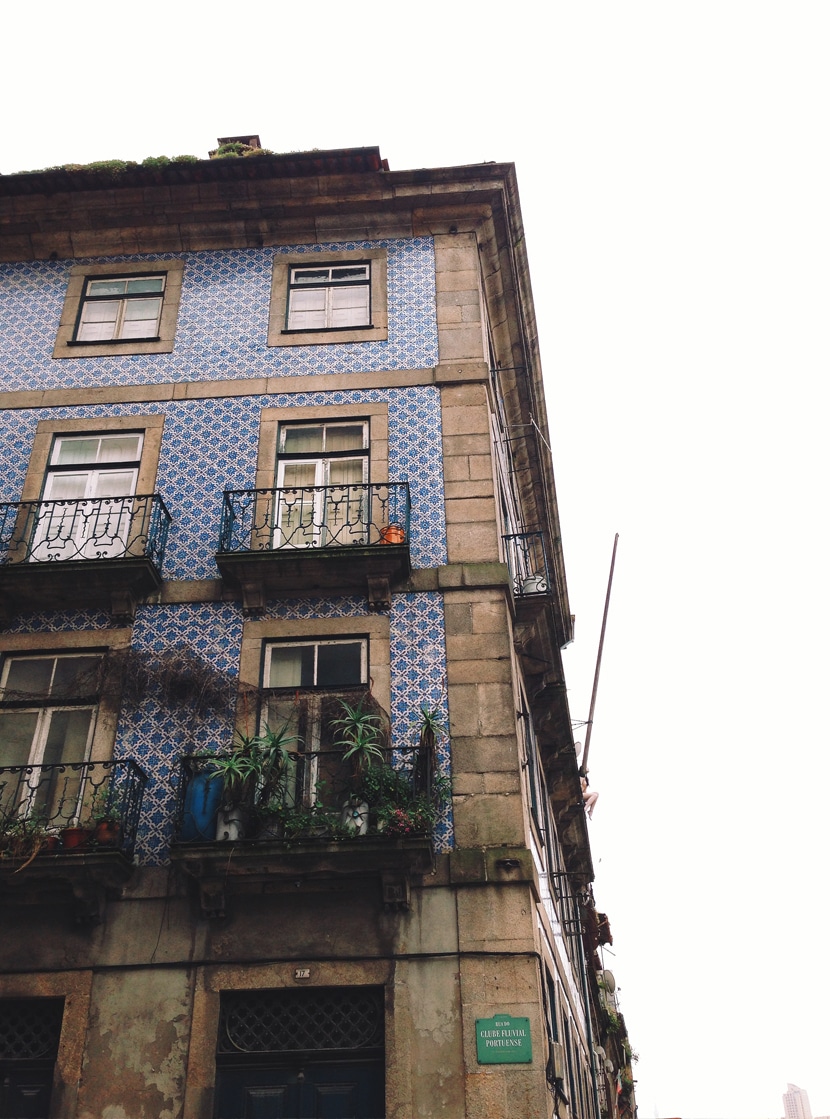 The night before, when we arrived, we passed this cute restaurant called Miss'opo, which just so happens to also be a boutique hotel. It is in a super hip area and we all instantly fell in love with the decor and style. We had no idea what we were getting ourselves into as they have no set menu because it changes nearly everyday.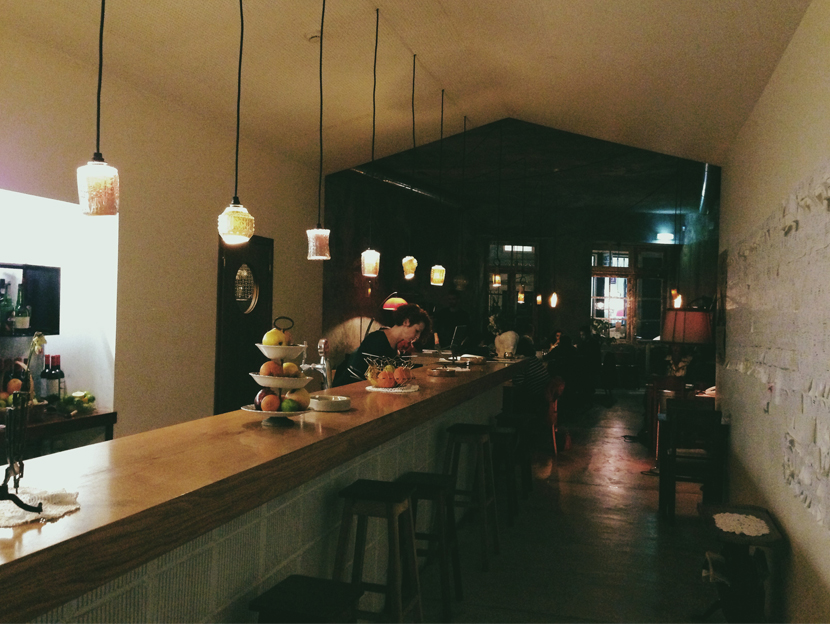 It was truly an amazing place and the food was top-notch. We got a small corner table next to the DJ. It was a very chill and relaxed vibe. When they brought the menu it was hand written in a book full of their previous menus probably from the year thus far. They only had 3 of them. The owner came and translated for us and took our order. Everything was spot-on at this little place and I highly suggest coming if you are in Porto!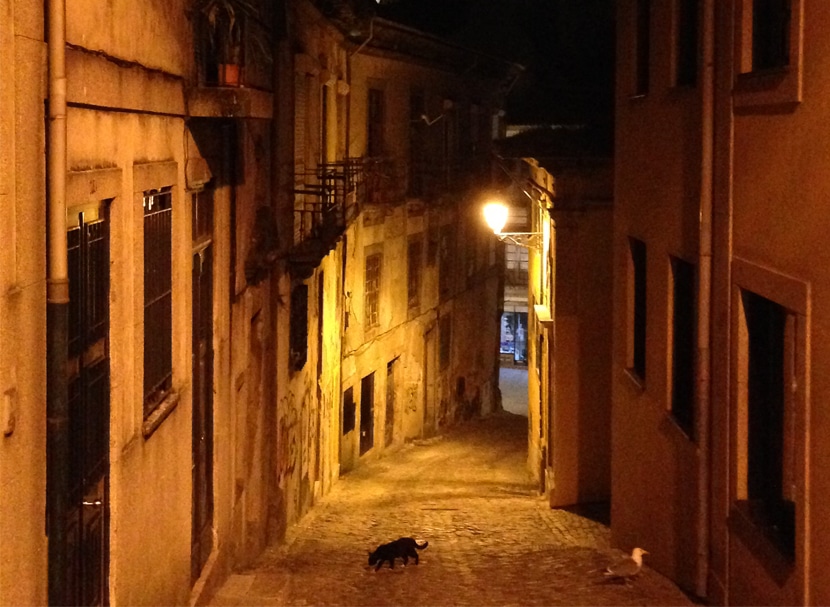 As we walked home that night. We climbed the streets back down to our apartment, but the city streets felt eery in this way I have not experienced before in other cities. The street lights flickered and there were tons of cats wandering the streets. I mean none of this is that weird, but something felt oddly familiar about the streets, the cats, and the older woman talking to herself and the cats around her. Then, as we approached our apartment a hoard of kids in black capes run past us and put the river. It was at that point we thought, something is weird here. We came back and googled Porto and caped students. Come to find out J.K. Rowling wrote much of the first books of Harry Potter here in Porto. We had no idea. Thus why the wandering streets felt familiar was they were the inspiration for Diagon Alley. The caped students were the inspiration for the attire at Hogwarts. It was really cool to watch the inspiration for such an amazing series of novels happening right in front of us. We decided we needed to see the other sites that inspired Rowling as well.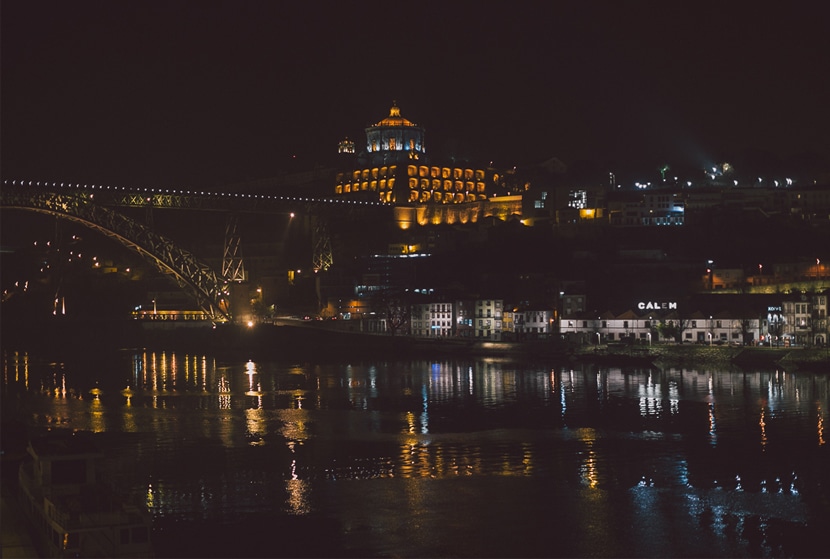 Sorry to geek out a bit, but it was a little shocking to us as we had no idea and things felt way too weird and familiar all at the same time. Has anyone else noticed this that has been to Porto? Did you know coming in or did you end up doing research like us?