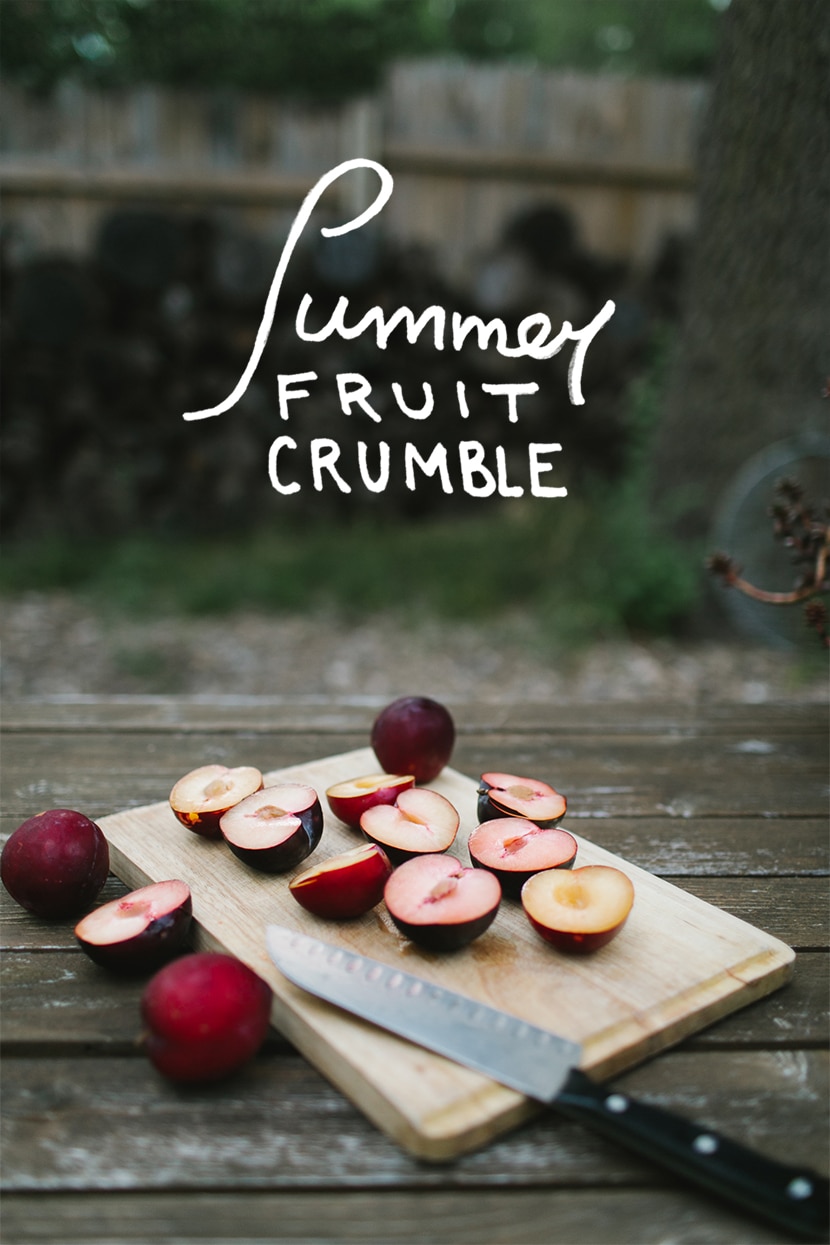 Growing up with parents from Northern Michigan and then spending nearly every summer here meant that every dessert in the summer consisted of an in-season fruit crumble and freshly made vanilla ice cream. We would first begin with strawberries and rhubarb then we would move on to blueberries and peaches, eventually we would reach the crumble that was basically every fruit you could imagine piled high under a thin layer of crumbly crust.
To me there was nothing better than coming home after a day at the beach with the aroma of a homemade crumble dancing in the air. Sometimes I helped prepare it and my mom or aunts would make it, but no matter what it was good. It was a staple that, as I have grown older, I still love. I always hold out for the summer so I can make a crumble with the fresh fruit that was picked that day.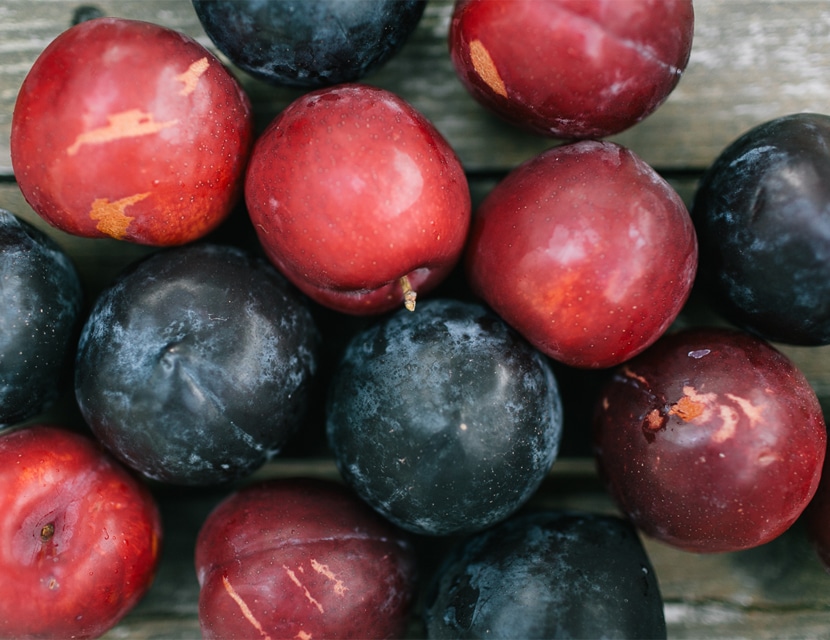 The only problem is that as I have grown older I have become extremely conscious of what I am consuming each day; not because of weight but because of wanting to help my body feel the best it can inside and out. That being said for a period of time summer was disappointing because I had not figured out my own crumble recipe that fit a healthy lifestyle. So, last summer I set out on the journey of developing my own recipe that included ingredients that didn't upset my stomach or leave me feeling as if I just ate something I needed to detox from. Now, this is my favorite dessert and one that has once again become a staple for our summer days this year.
Who thought your favorite dessert might be a smidge good for you? I didn't, but I think this one is pretty close in my book.
Not to mention this is a great follow up to our Almond Milk recipe post because I am going to share how to take your leftover almonds from making your almond milk and reuse them in a recipe like this.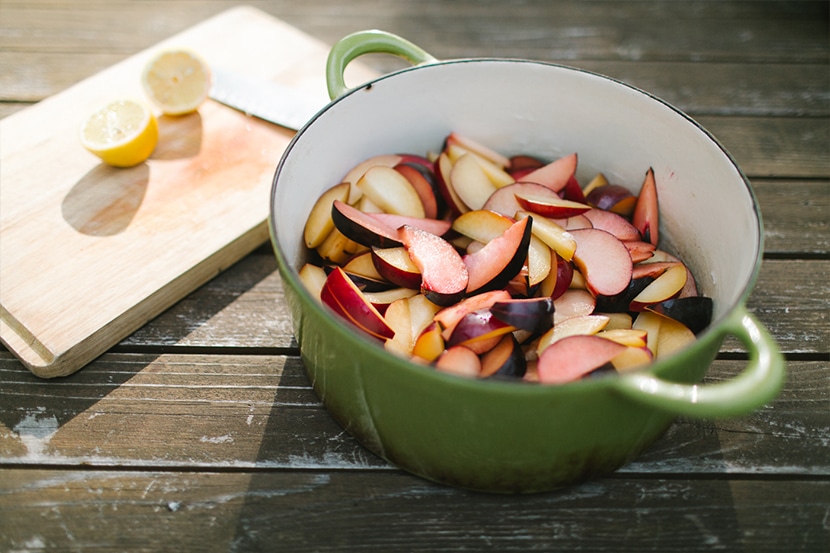 Ingredients:
Enough fruit to line the bottom of your baking dish.
2/3 cups coconut oil
1/4 cup organic brown sugar (or any sugar of your choice)
1 fresh lemon
1 cup almond meal (recipe below), but you can use this kind as well
1 cup organic rolled oats (have also used steel cut and they worked well)
1/2 teaspoon cinnamon
1/2 cup unsweetened shredded coconut
So, here is the thing, you cannot mess a crumble up so before we even dig in just know this is a fun recipe to experiment with and make your own. It literally works with EVERY type of summer fruit you would bake with. I have used everything from berries to peaches to apples. All of it works so truly you can use whatever fresh baking fruit you have on hand that needs to be used up.
To begin, if you are making your own almond meal, I suggest prepping it at least 3 days after you make your almond milk as it does go bad quicker than the milk does.
TO MAKE ALMOND MEAL:
After finishing making your almond milk take the leftover almonds and spread them evenly on to a large edged cookie sheet. Set your oven to 200 degrees. Once oven is warm let the almonds dry out. This takes between 2-3 hours depending on how much meal you have. If you are wanting to keep your meal raw you will want to use a dehydrator, but if you are okay with it being cooked at a low temp this is the easiest way. Once dried you can keep it in your fridge for about 2-3 weeks in a closed container or you can place it in your freezer and it should stay good for about 6 months.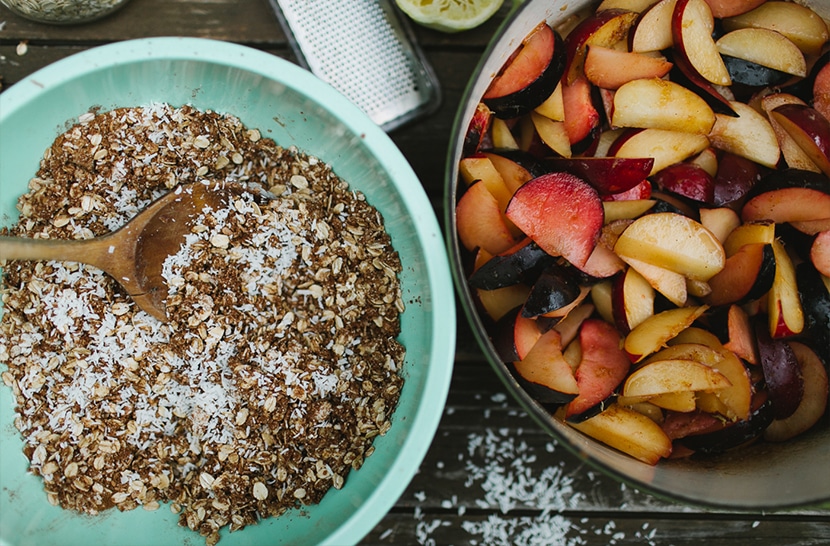 TO MAKE CRUMBLE:
Begin by preheating your oven to 400 degrees. Choose a dish that is oven proof and take a small amount of coconut oil and rub it inside of the pan to coat it evenly and create a non-stick barrier.
Wash, dry, and chop all of your fruit. I used various types of plums. I like to cover the bottom of my dish about 1-1.5 inches deep in fruit. Obviously you can do more or less, but I like a lot of fruit because it will cook down.
Once all of your fruit is in the dish and it is evenly lined, wash your lemon and zest the entire lemon over the fruit and then juice the entire lemon evenly over the fruit as well. Next add 1/4 cup of the brown sugar evenly on top of the fruit. I lightly toss the fruit within the dish to evenly coat the fruit at this point. If you are a perfectionist and like doing extra dishes you could also do this step in a seperate bowl. I personally like to use as few dishes as possible.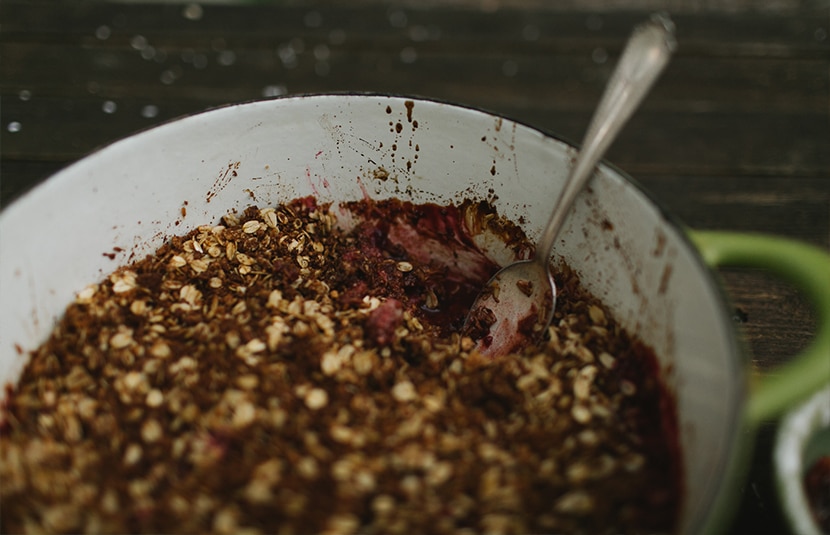 Next, grab a medium size bowl and combine the remaining ingredients: oats, brown sugar, cinnamon, almond meal, shredded coconut, and coconut oil. To combine I suggest using your hands, but you can also use a fork. Your fingers warm the coconut oil and help it to more evenly combine the ingredients to turn it in to a crumble. If you feel it feels a little dry you can add a little more oil, but I don't like adding too much because the juices from the fruit will be absorbed by the oats while it cooks.
When you have developed a "crumble" evenly pour over top of the fruit in the baking dish. Once the crumble is evenly spread you can then place it in the middle of the oven for 50 minutes.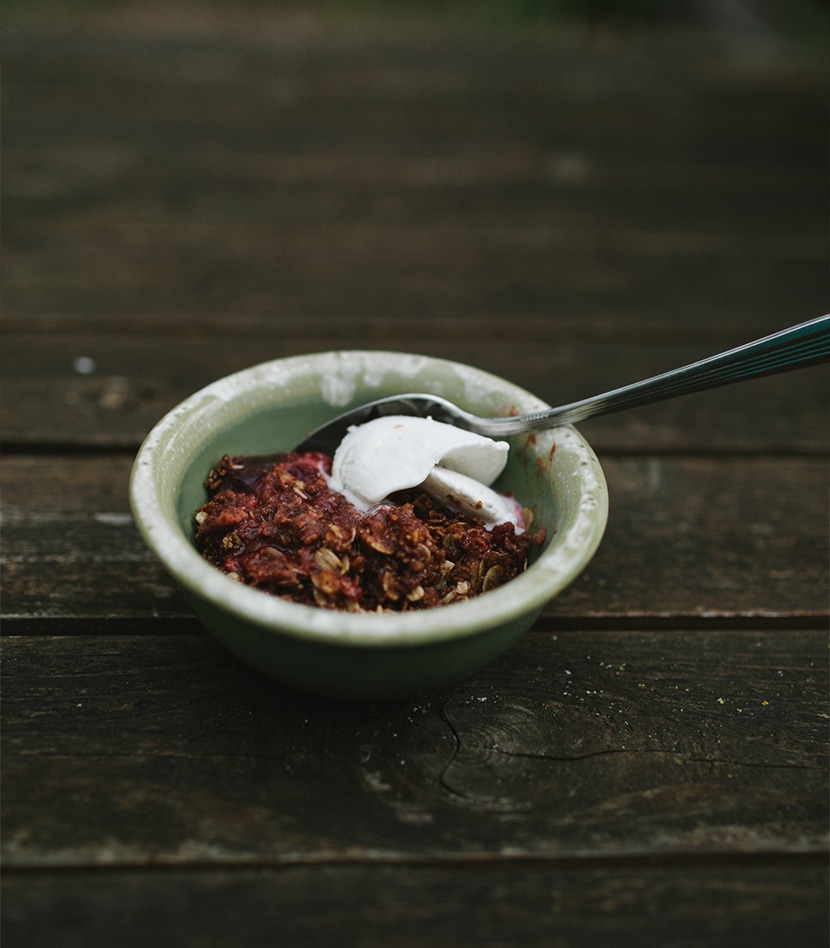 I like to check my crumble at the 30 or 40 minute mark. Some fruit reacts a little different to the heat than others, so it is hard to tell when it is cooked well enough. If you are seeing bubbling and the crumble looks as if it has absorbed quite a bit of liquid I usually pull it out.
Let the crumble cool for 15-20 minutes on the stovetop before serving. This means it will be warm, but not too hot that it melts all of the ice cream. Since, Mike and I don't eat ice cream we have gotten in to coconut ice cream. We personally love Coconut Bliss when we want to indulge, which is what we have been eating this Summer with our crisp. A few spoonfuls goes a long way, which I love.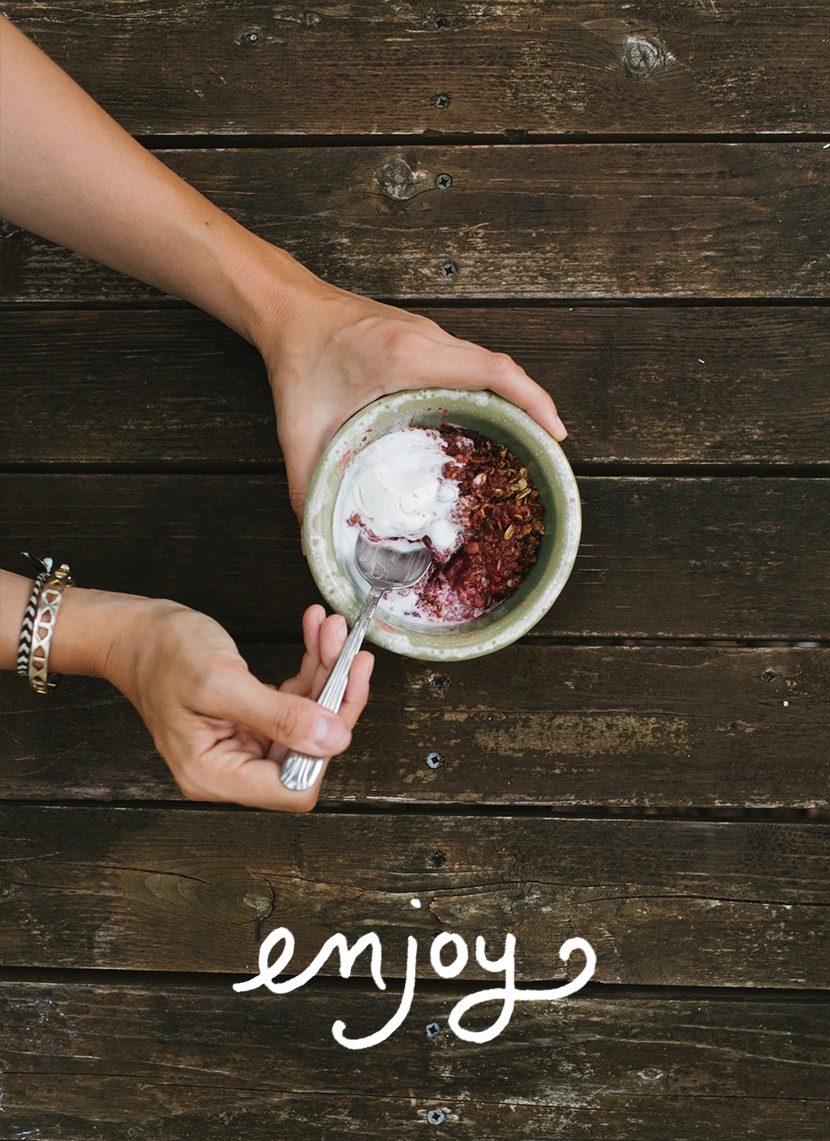 Hope you enjoy my favorite summer treat!! As always if you make the recipe please share it with us! We love seeing and hearing what you create.