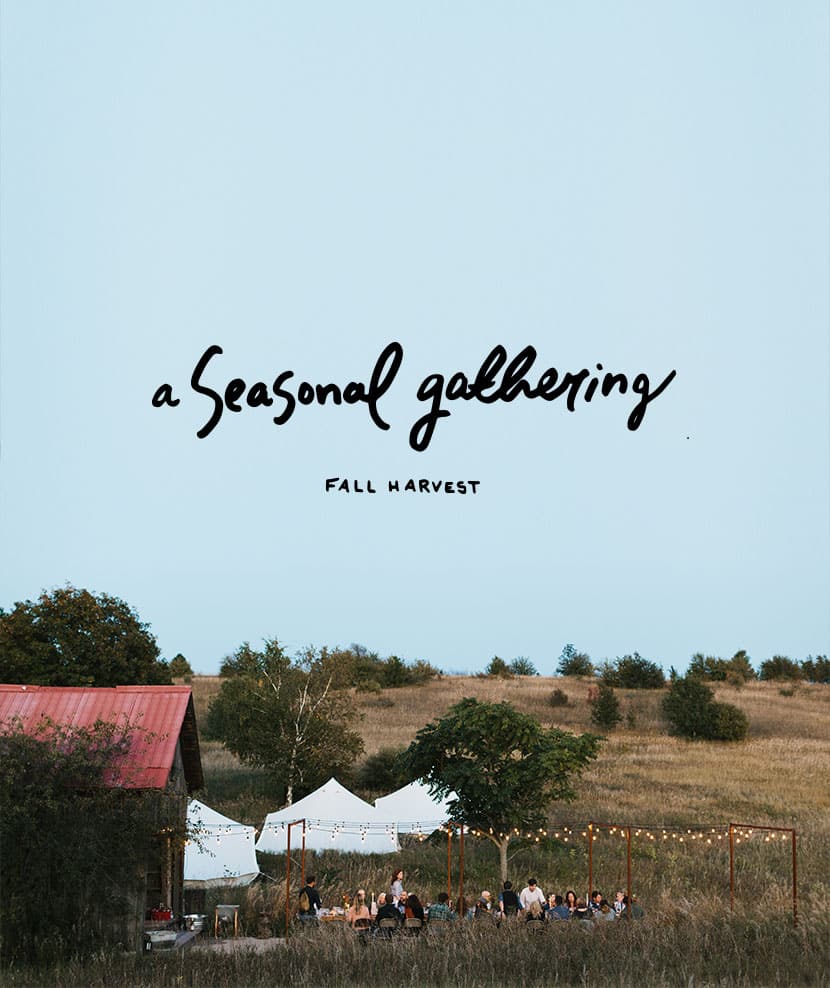 I drove down winding roads listening to Fleetwood Mac. The windows were down and I had the makings for a gathering filling the bed of the truck. The crowds of tourists from summer had dissipated from the main roads, but no matter the season I still prefer the back roads even in the off-season. It takes longer, but up here what is 10 more minutes when we get sweeping views of Lake Michigan and the Manitou Islands in exchange?
The few weeks before the gathering I had been anxiously awaiting this night. Every day I was watching the weather, just hoping for the perfect night. Because it wasn't just a few weeks I had been planning this gathering. This gathering was years in the making. Since the day I first visited the Modern Farmhouse in Northport and saw this barn just begging for tables to land under the lights, I knew I needed to bring new and old friends together to enjoy a gathering right here. The beautiful thing about great things is they take time. This one though thrown together in a matter of weeks took years of preparation.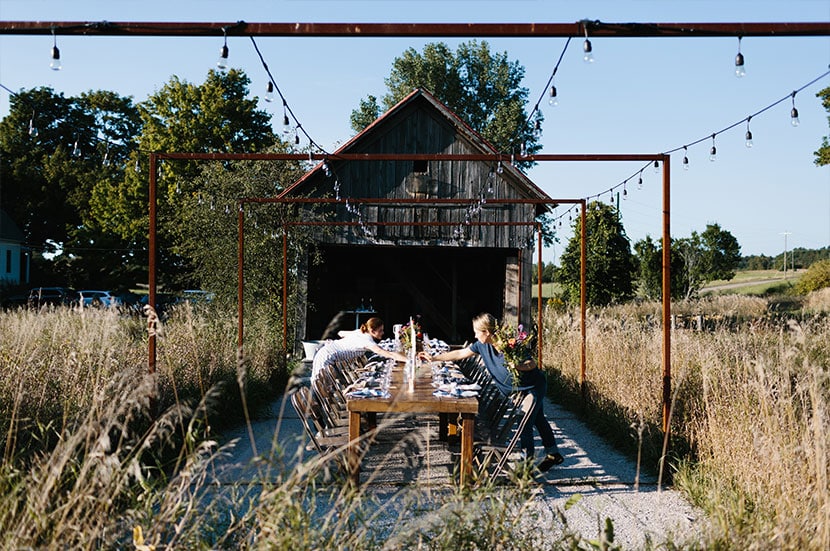 I think if I had designed this dinner even a few years ago it would have entailed a different feeling and look. It would have been over the top and lacked the simplicity I love to focus on with gathering. After over 7 years of creating these moments, I know just what matters for these gatherings and what makes them special.
I now know that it is about embracing what surrounds us. I know it is about keeping things simple. I know that we need beautiful things and not a lot of things. I know that some of the best decorations are the dishes passed and made by those around the table and from the farms that surround us. I know that the most important part is the connection that only a table can provide. Those are the lessons I needed in order to finally set this table. Years of gatherings have brought me many lessons, a lot of connections, a lot of memories, and most importantly a clear perspective on how gathering is essential to marking seasons of life. I thought about these things, as I drove mid-afternoon to the farmhouse down those winding roads of Leelanau County that are home to me.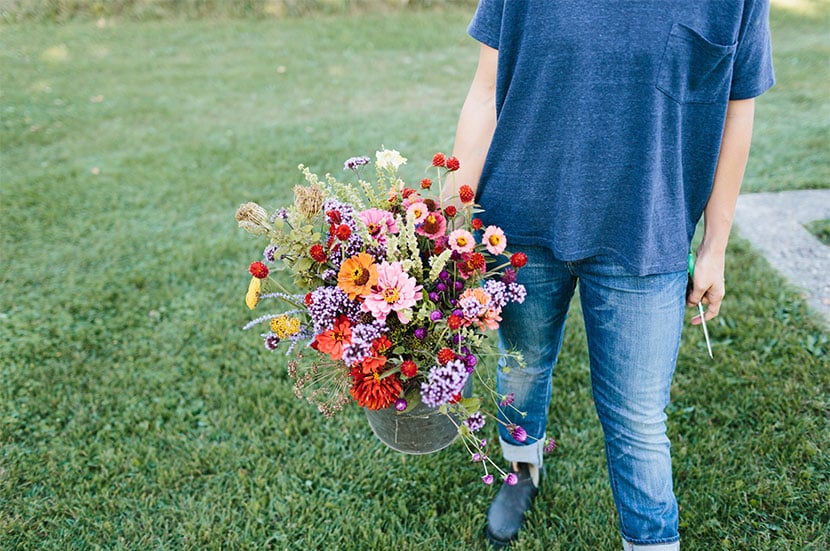 Sean, owner of Hygge Stay and Hygge Supply that manages the farmhouse and other properties, and I have been working together for a while. Mike and I have had the chance to help Sean with his company Hygge Supply this last year. His gorgeous prefab homes are speckling Leelanau County and recently featured on NY Times, but long before that he started with this farmhouse. It was the beginning of his adventures in creating spaces that blend minimalism and lifestyle. Sean helped us so much through the process of designing our home and acted like our consulting architect in many ways. We even will have the chance to use his Hygge Supply closet systems, vanities, and cabinets in our home. We knew he would give us the perfect look and vision because we knew his farmhouse was what inspired us to move home, set roots, and build something similar for ourselves.
That said, Sean knew I had been dreaming for quite some time to do a dinner here. This year, the stars finally aligned. We were both ready to make it happen! Together we pulled things together. The current guests were excited to join for the evening and let us use the kitchen. Sean lined up Rose, to cook her amazing Paella for us all. I made sure we had everything to set the table for over 30 guests. He pulled together dessert. I got appetizers from Raduno in Traverse City. We asked the guests to bring something to drink for the evening. Sean ordered tables and pulled out his vintage metal chairs. I picked up glassware and so on from Epicure Catering. Sean and his girlfriend, Christin (owner of Yoga4) put together a salad using Christin's family business, The Redheads' Balsamic Dressing.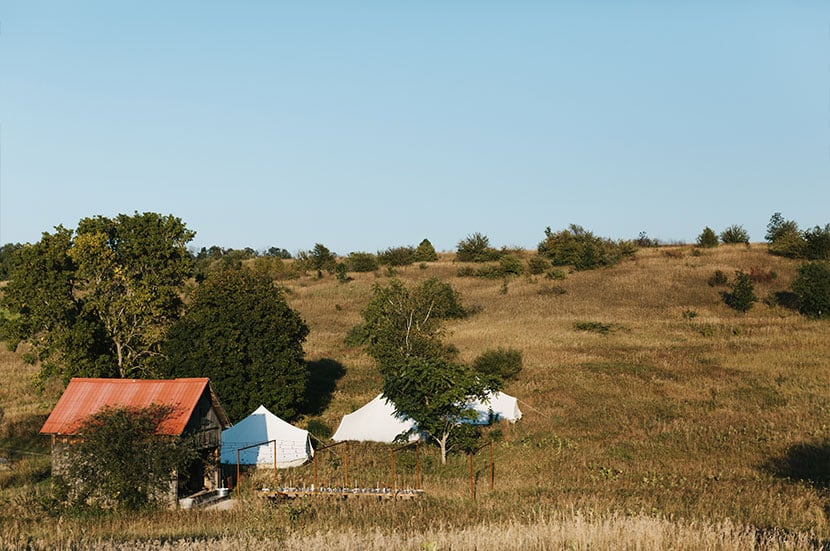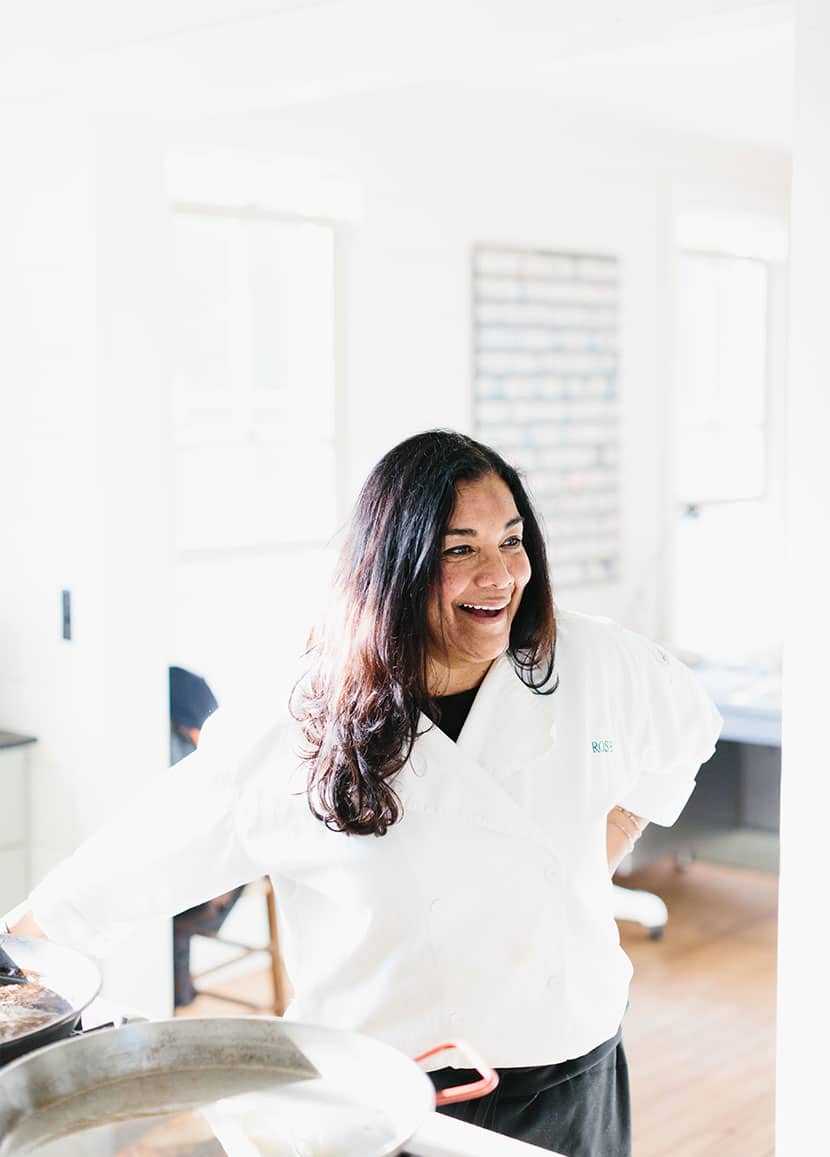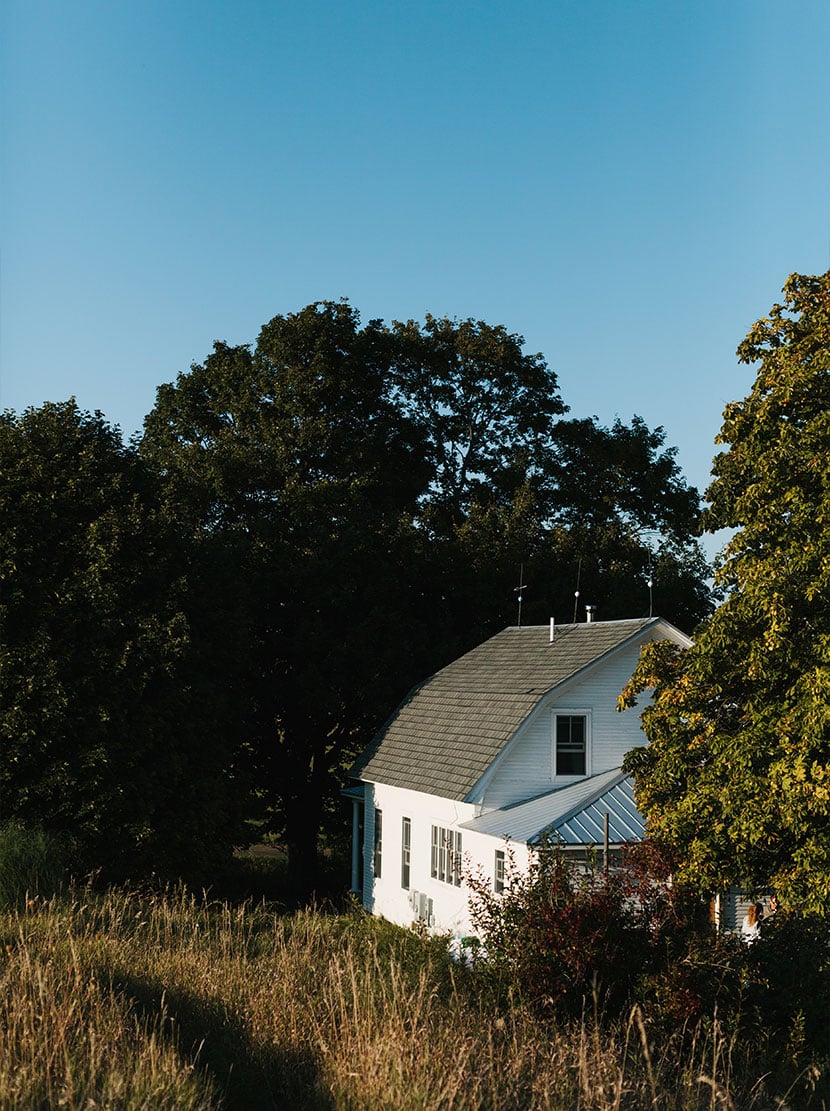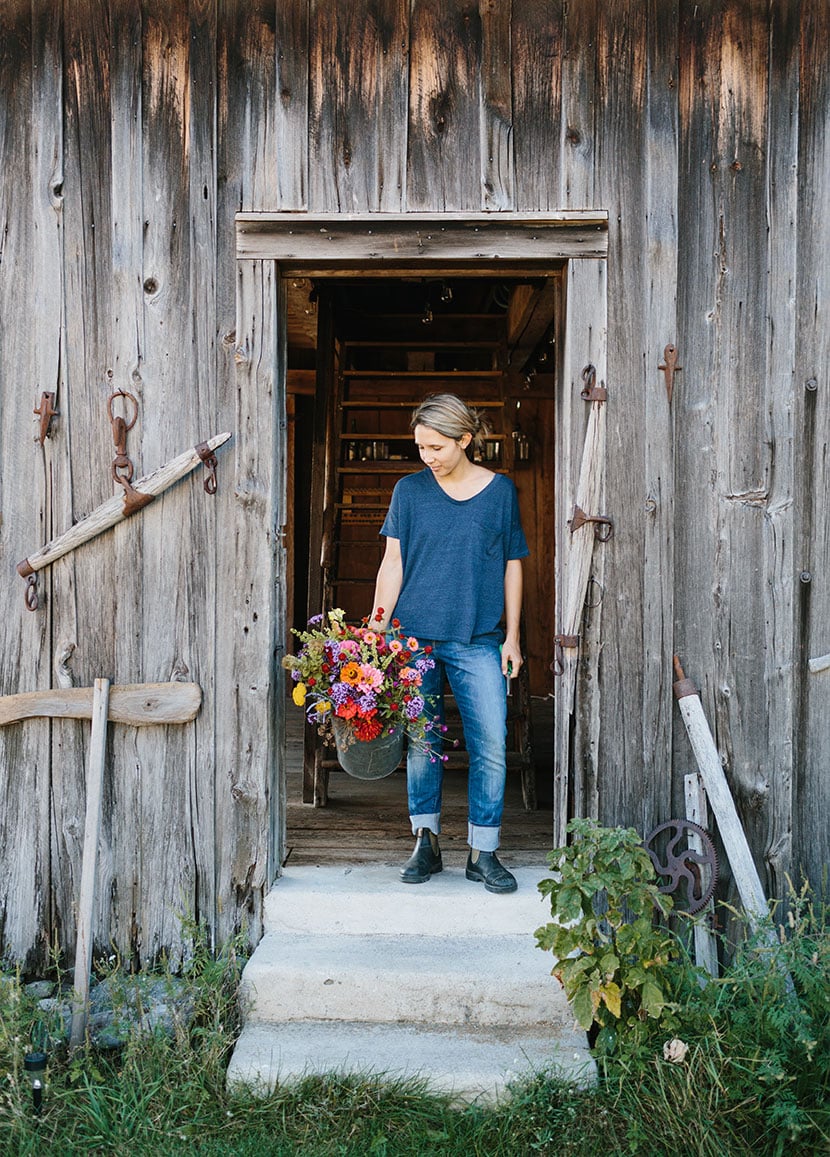 Creating these evenings is so special to me. This time around I had Sean choose much of our guest list. We know so many similar people so I knew the guest list wouldn't be far from something I would choose anyway. So I let him take the reigns.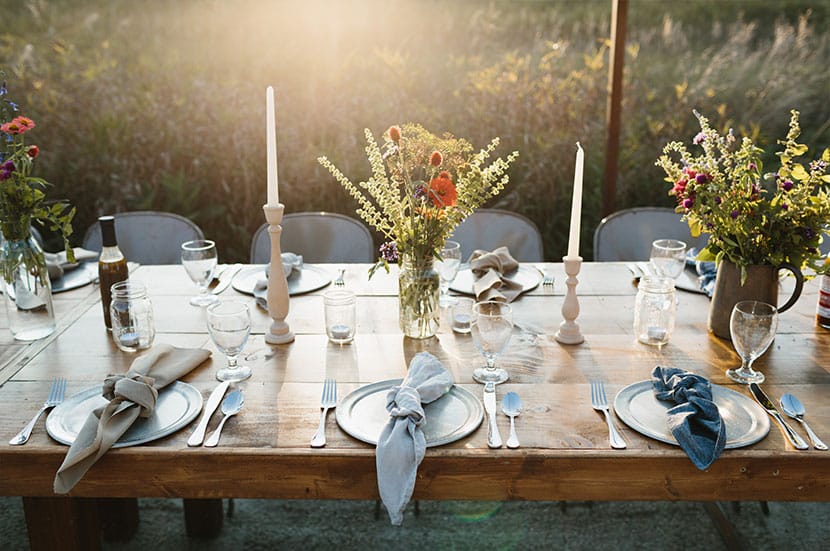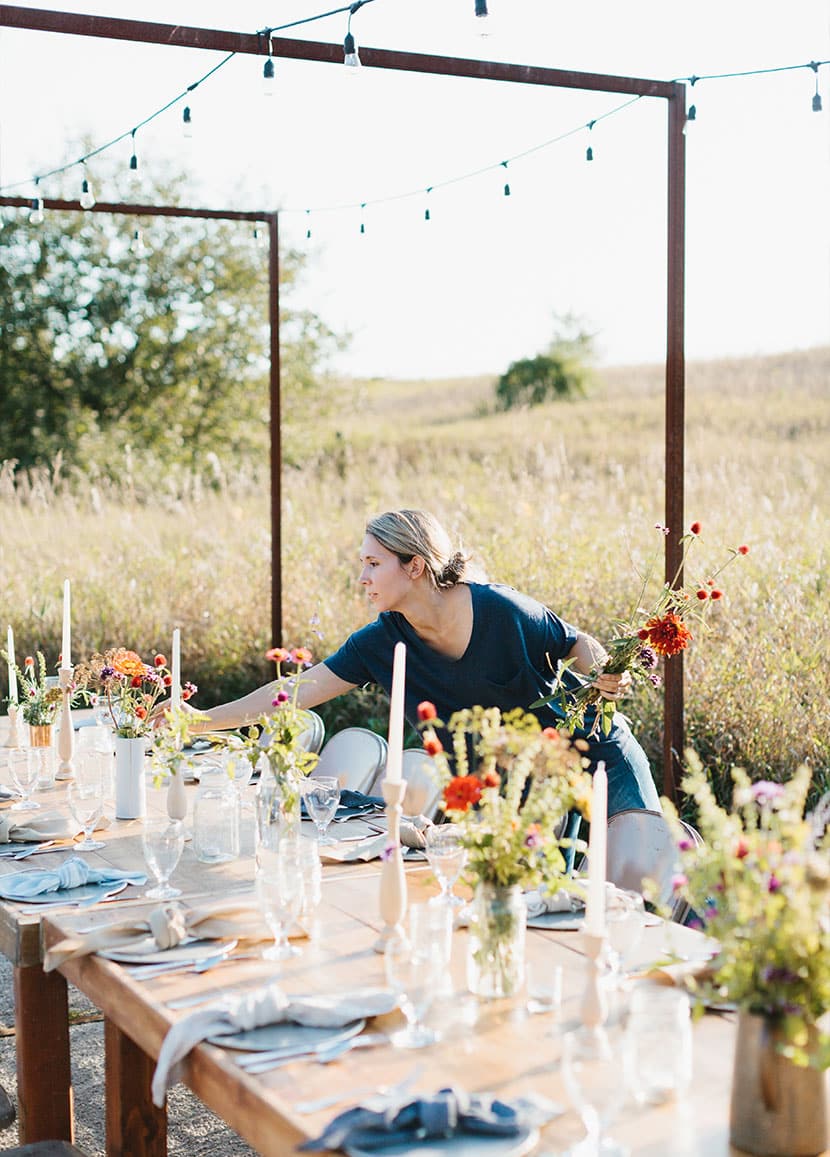 When planning the gathering, I knew I wanted it simple. I knew we would have these gorgeous platters of Paella, bottles of wine, salad, and a lot of people at these tables. So I gathered up some of my favorite pieces from my studio where I store my additional plates and napkins. My vision for it all was to use whatever the garden at the farmhouse had to offer us in terms of flowers and fresh herbs for centerpieces. Then layer tea lights in glassware and wood candlesticks of various heights all around. The plates were just some old aluminum plates I use all the time for gatherings. The silverware and glassware was nothing different than a caterer would use. The napkins were a selection of I have in tons of grays, natural linen, and chambray. All of it playing off the soft gold of the fields around the table.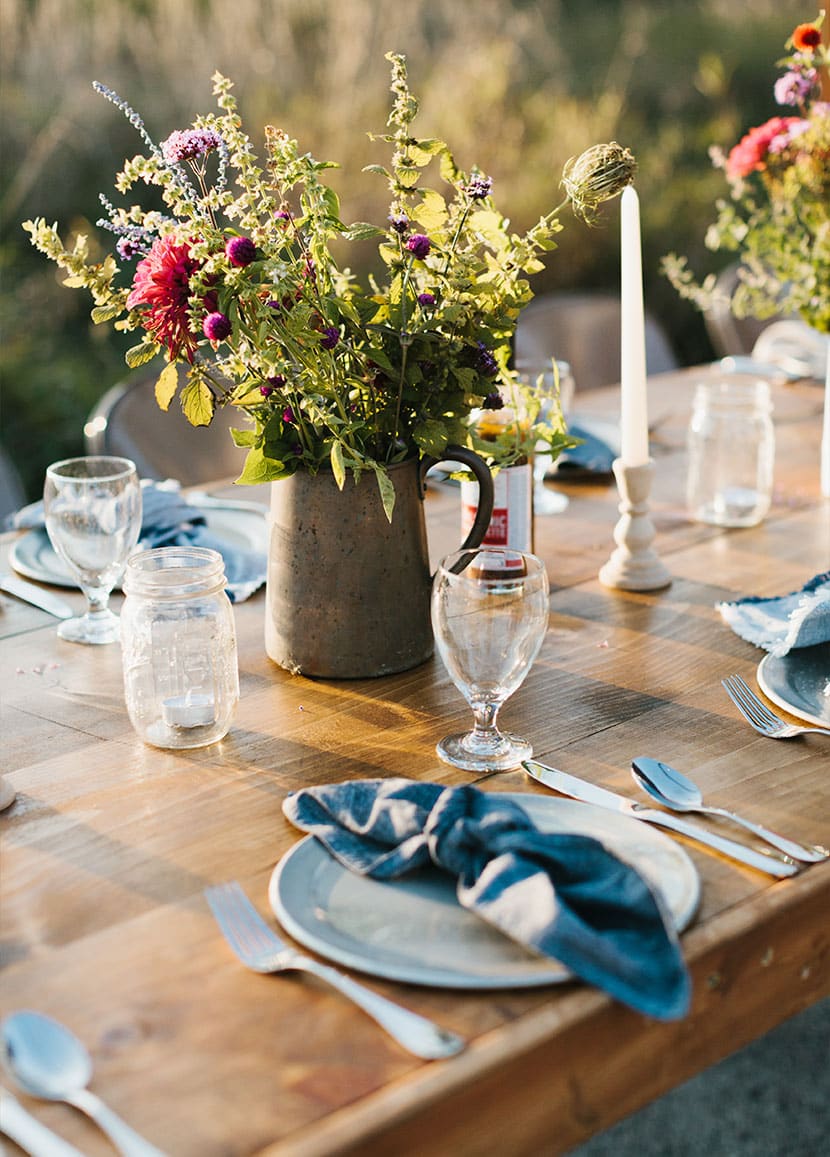 As I said, years ago this table would have been something completely different. But years of gathering, finding what brings me joy and purpose, and eliminating all else was what helped set this table and not over think it. So that sunny and warm afternoon myself and few others set the table and crammed in the 30 chairs and said, the more the merrier.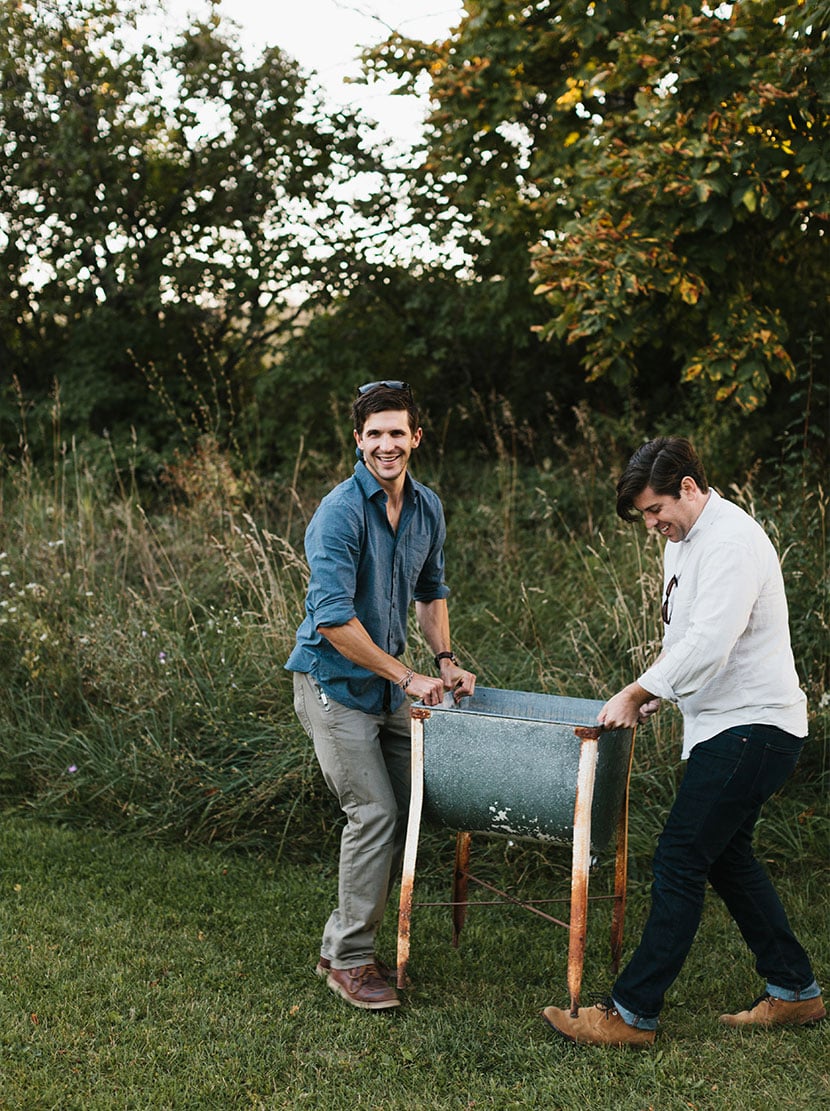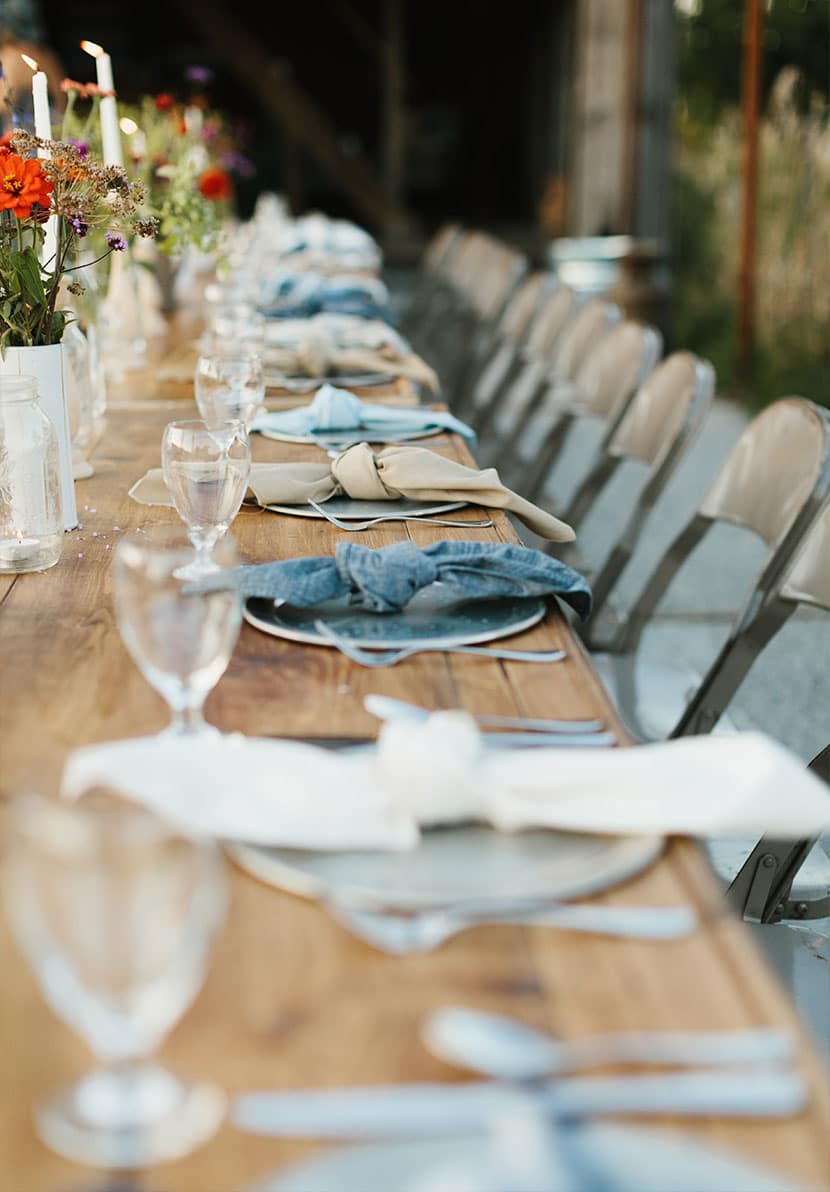 We pulled out old feed troughs and tanks from the barns and filled them with ice for the beer and wine that would arrive with guests and had everyone begin to gather near the farmhouse for appetizers and drinks before dinner.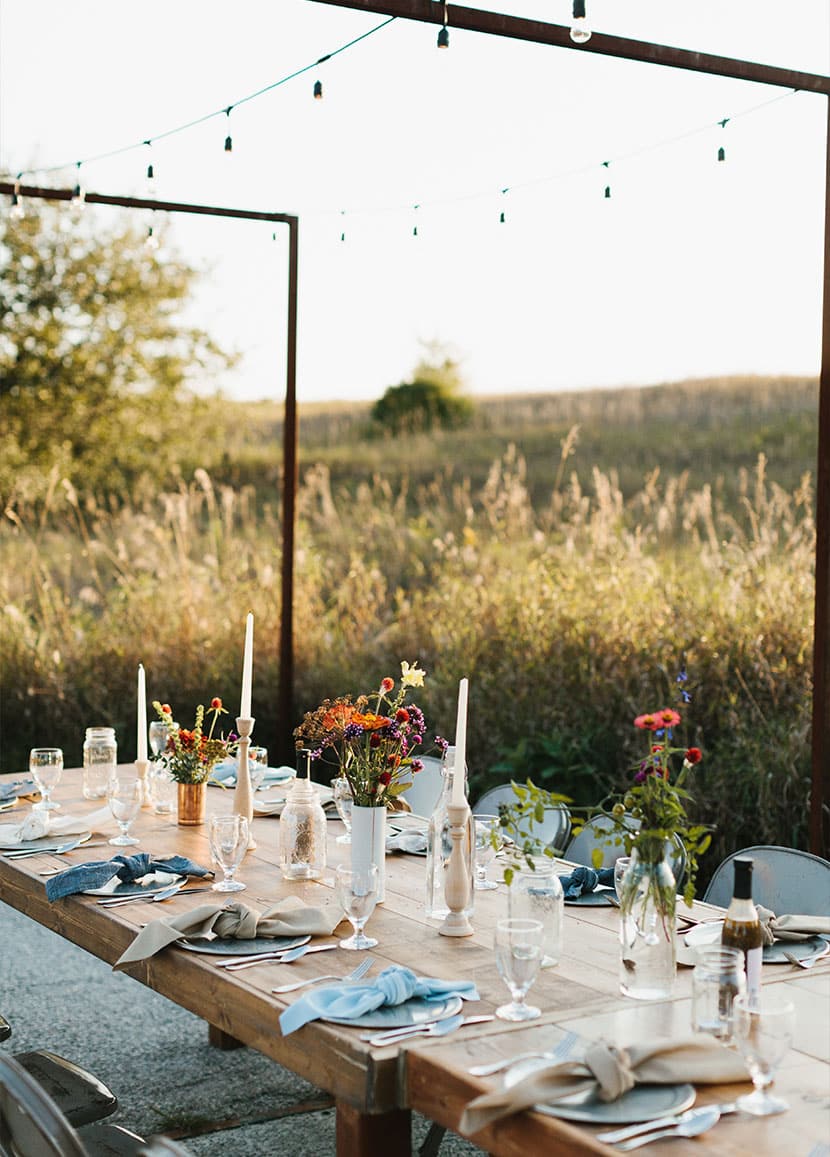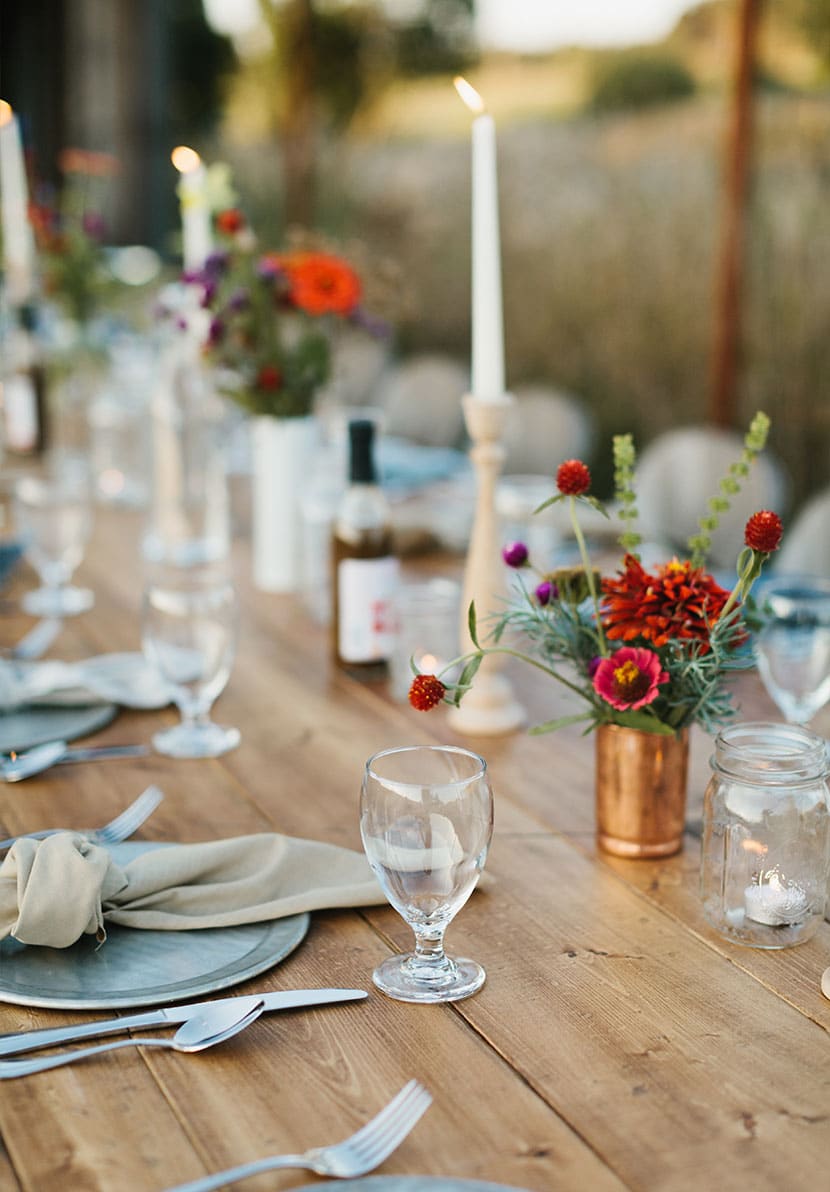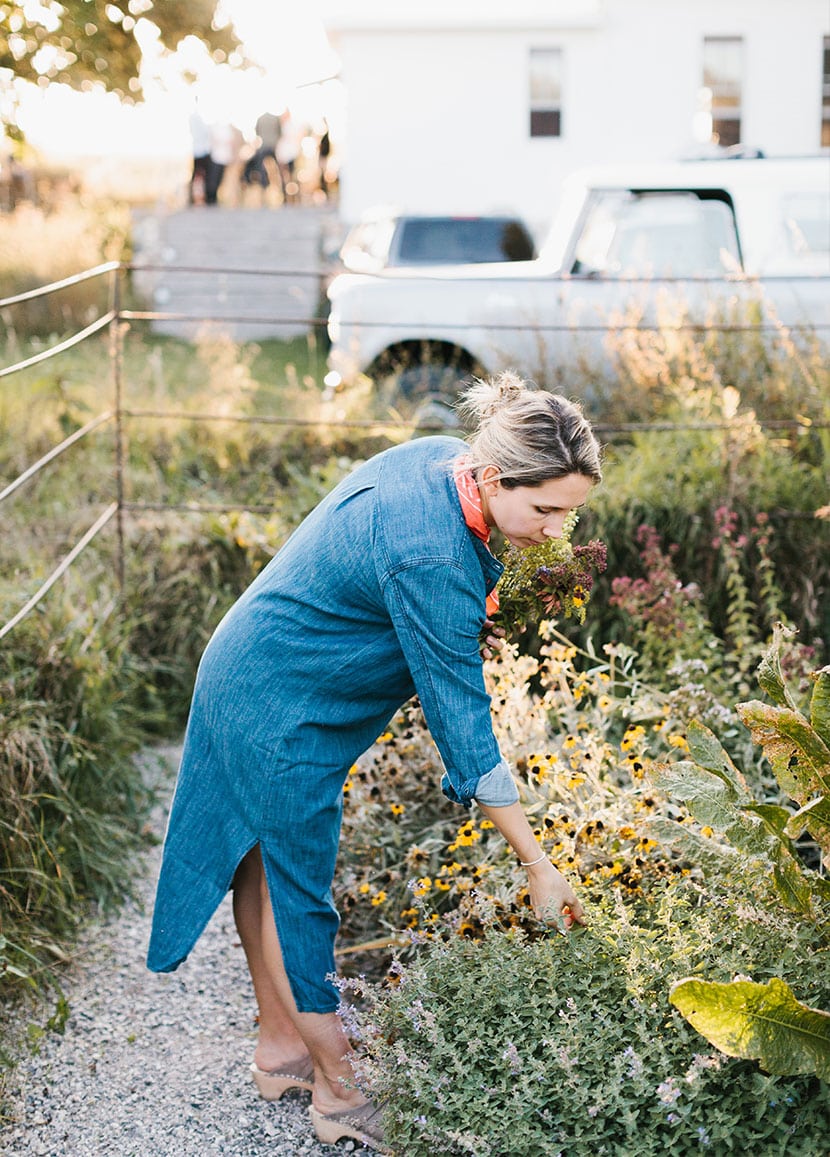 Why I have forever loved this little place is because of this garden. Two years ago, Hayes tried his first tomato here. He picked it from the stem and popped in before I could look. It was one of many moments I realized that this was the life we were meant for and was the only life I would be satisfied with. I love this garden and this house. I love the way it makes me feel. I love how it feeds those who enjoy it in so many ways. The inspiration that lies in these beds is something that can only be experienced. On this night, it provided us with fresh herbs, beautiful early fall centerpieces, and hands that smelled of the earth.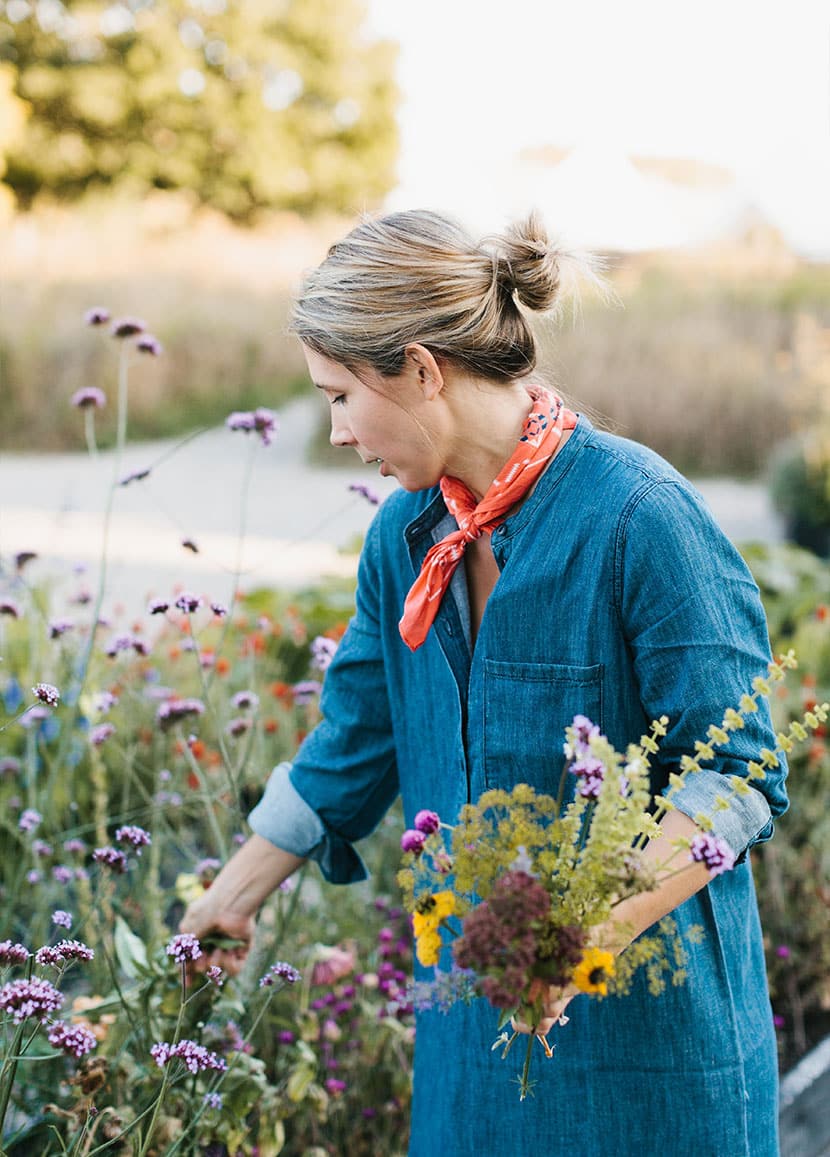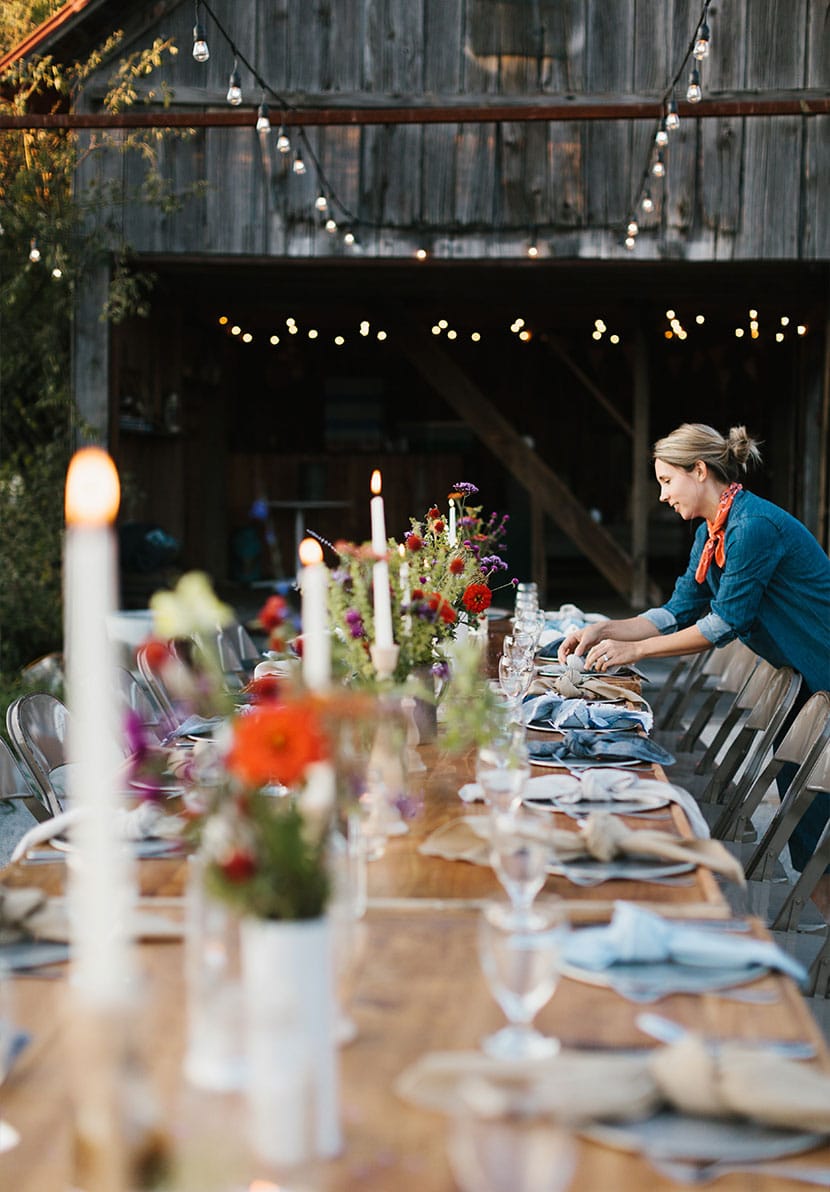 During these evenings, especially at this scale, I love the final moments before the guests are seated. The light is right. The sun's heat hangs in the air and each candle is being lit. This is the magic. As I make those final touches on the table I love thinking of what everyone will talk about, the smiles and laughter that is soon to be only perfected by candle light, I love to think of the new friendships that are created or even the old ones that will be renewed in some new way. I set the table for that reason more than any other.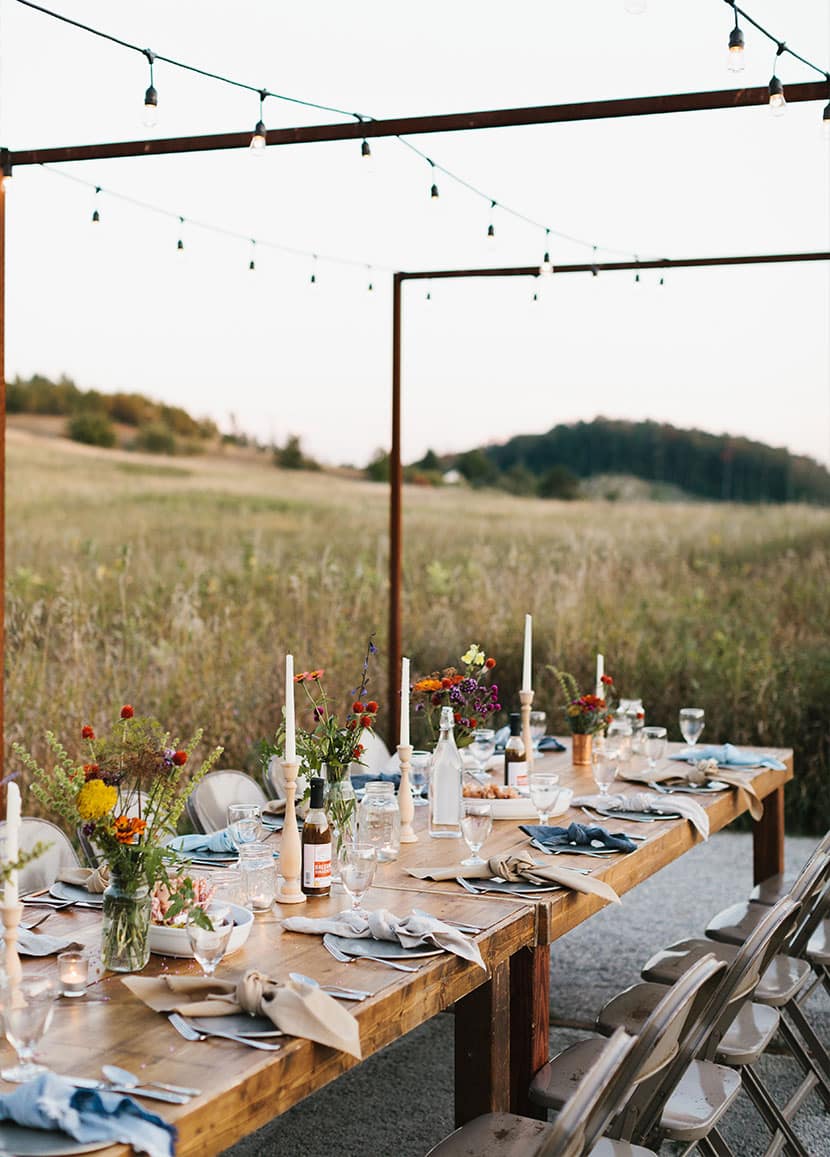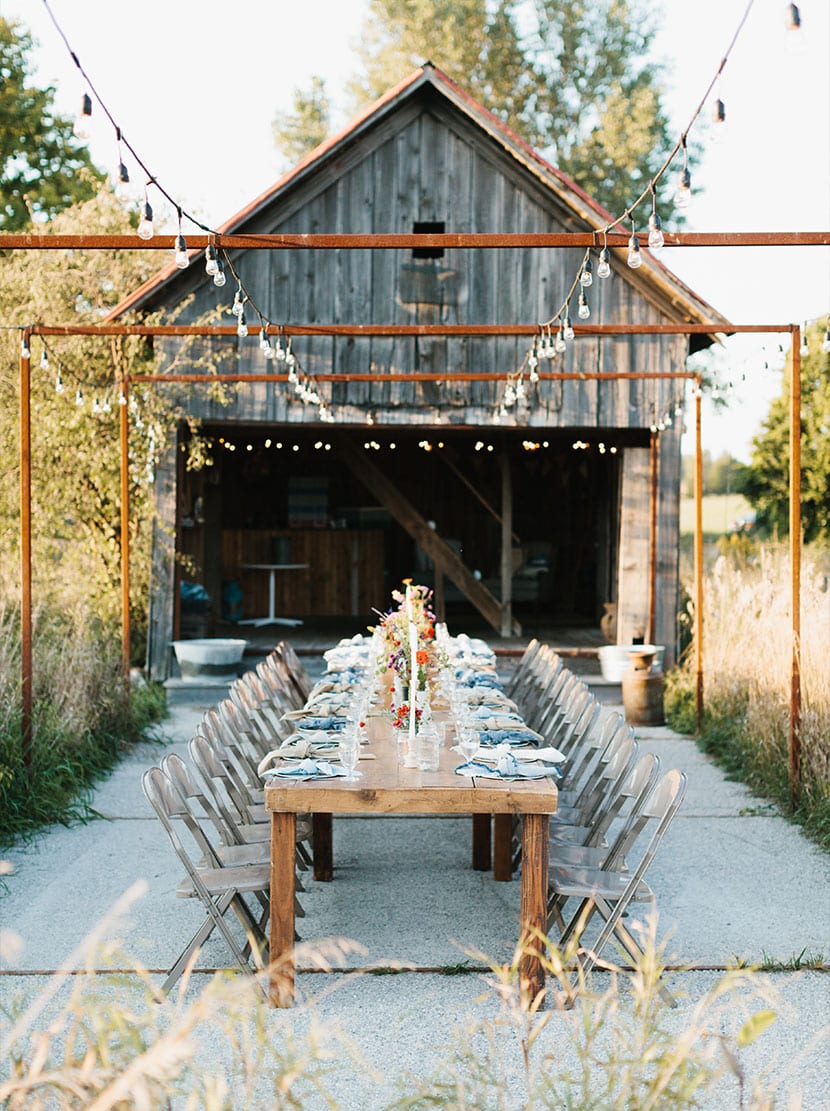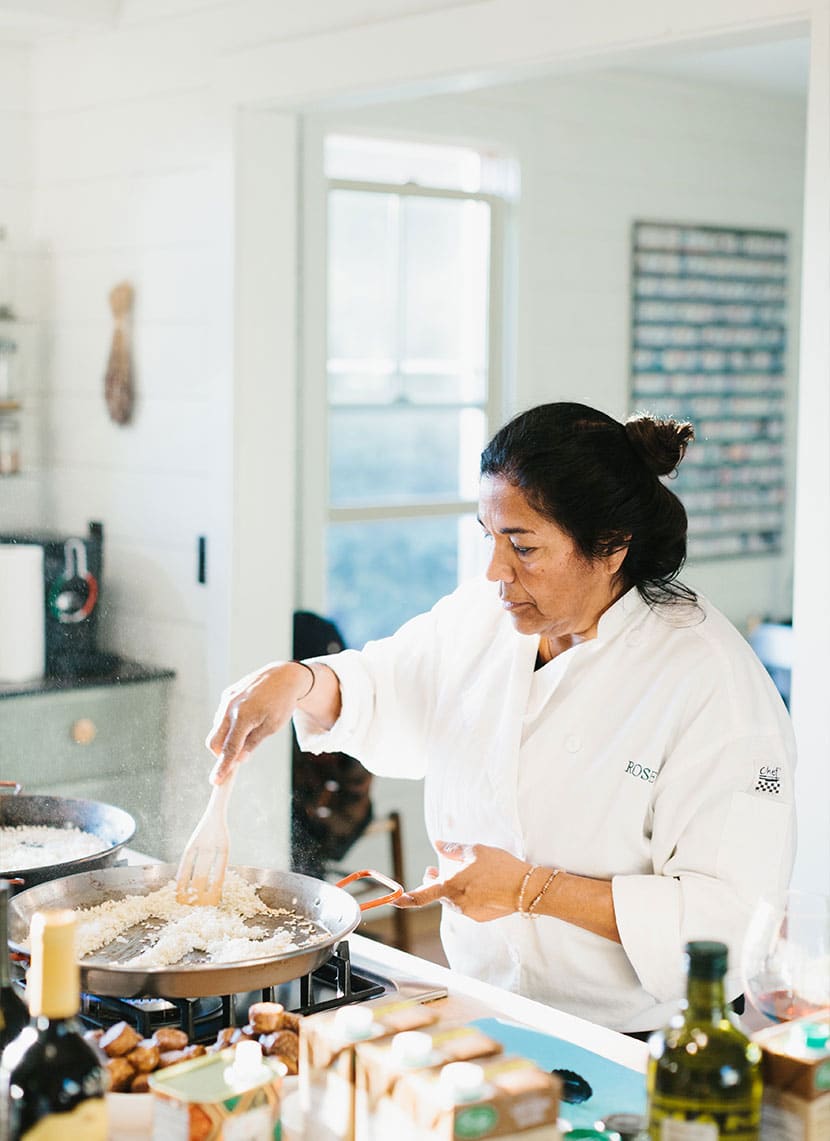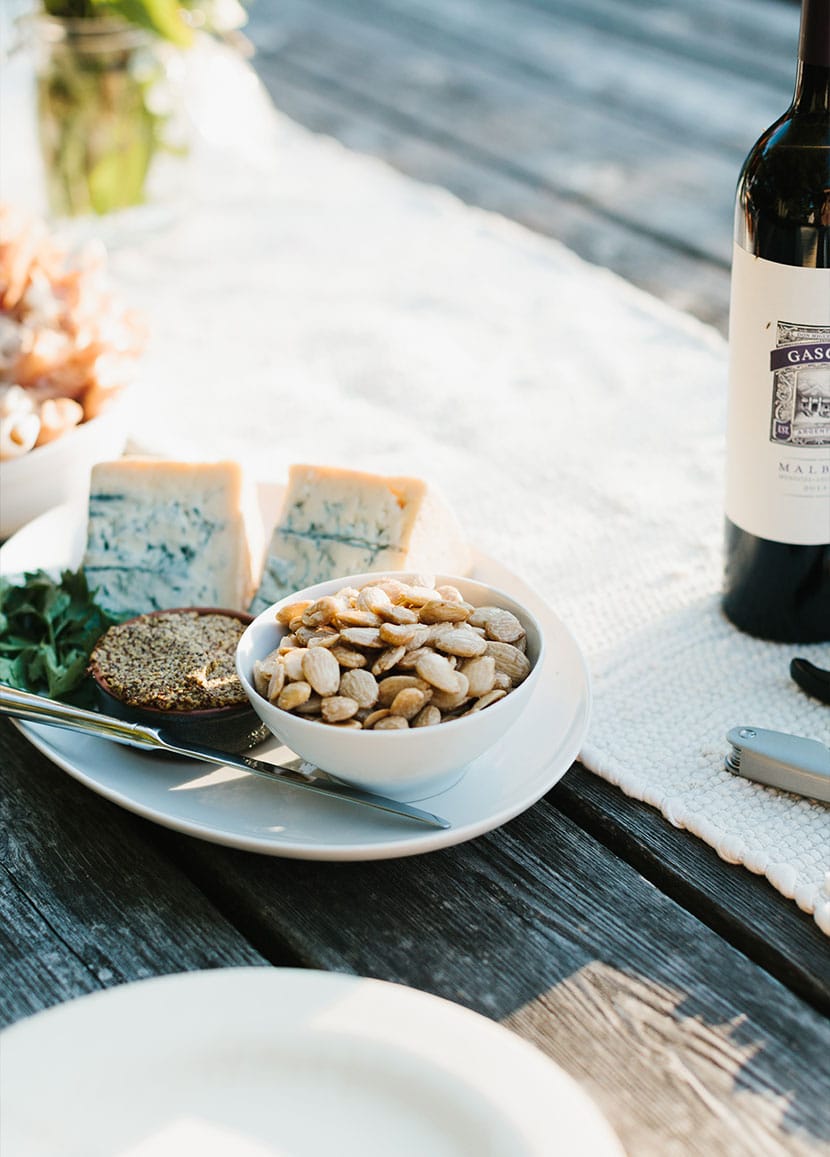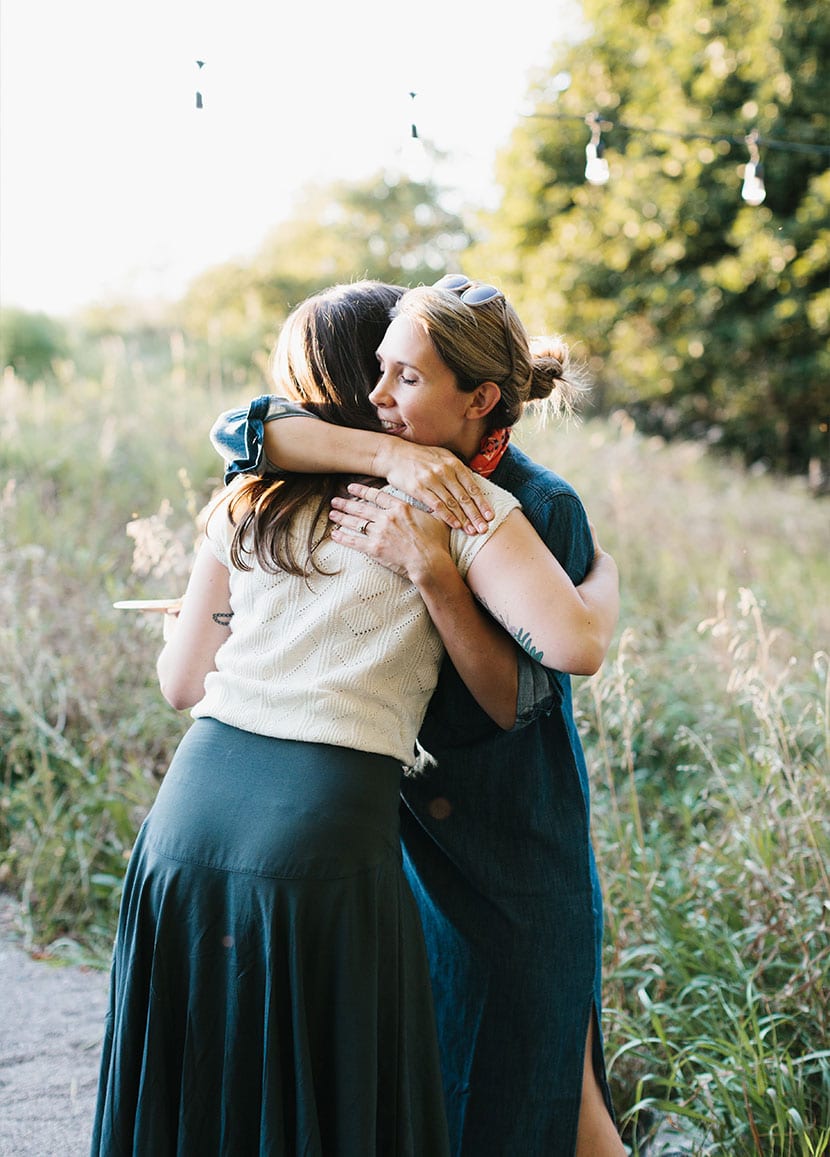 As guests arrived for appetizers many hugs were felt and had. The summer season keeps us all busy here in Leelanau. We don't see much of each other. So many of us long for fall and for the quiet it means not just for our town, but for our lives so we can connect back into life with our friends and community again. Maybe that is why I love the fall. I know it is when all the people I love will be together again. So many faces will be around tables I get to share with them. That is part of life here. Life revolves around the seasons and that is a beautiful and difficult things at times, but it never pulls us too far away from a great meal in beautiful places.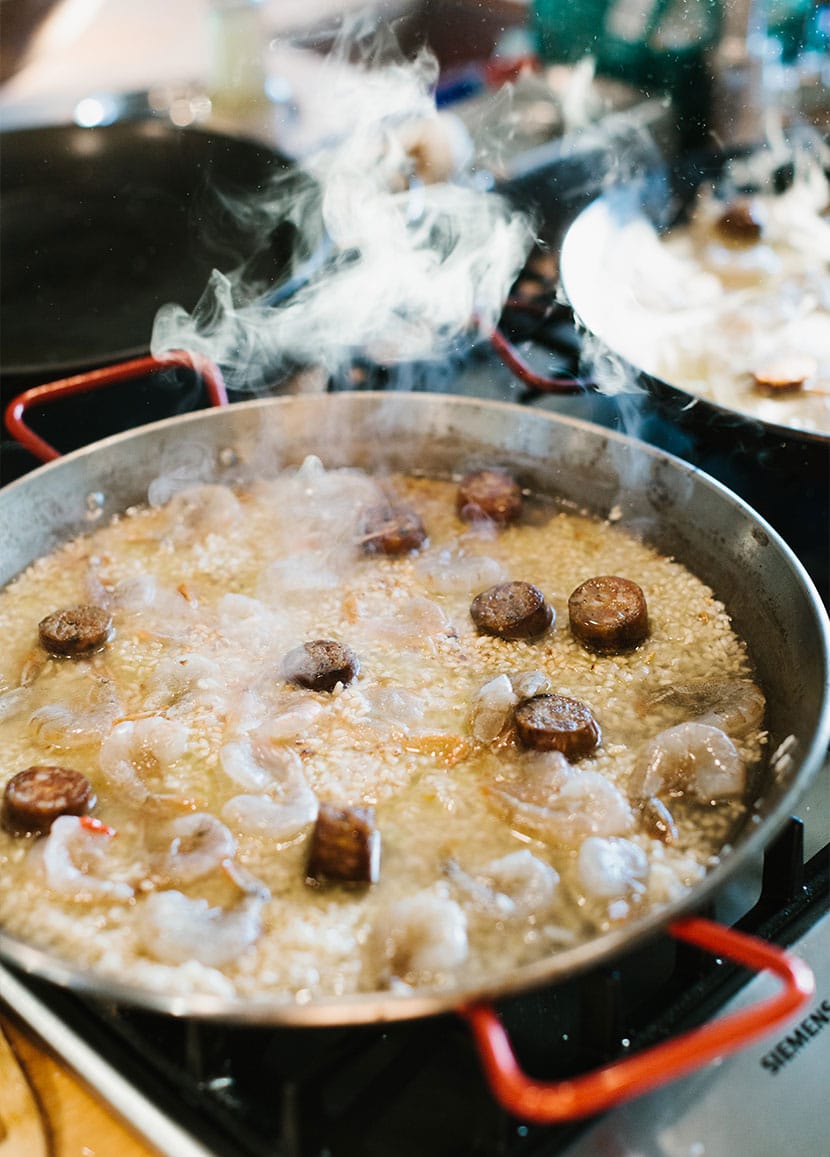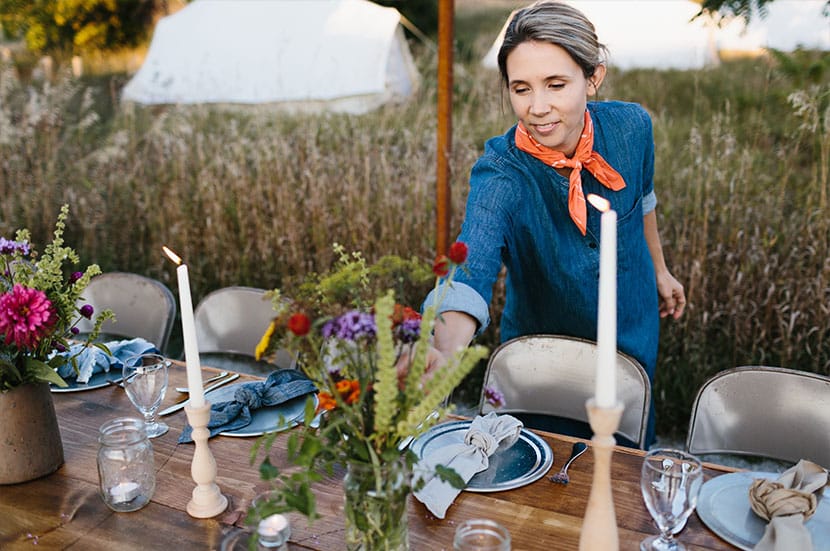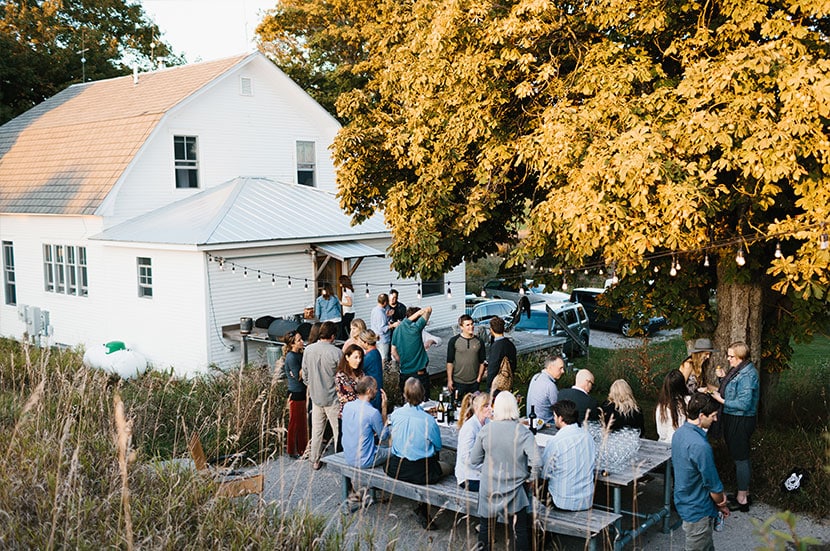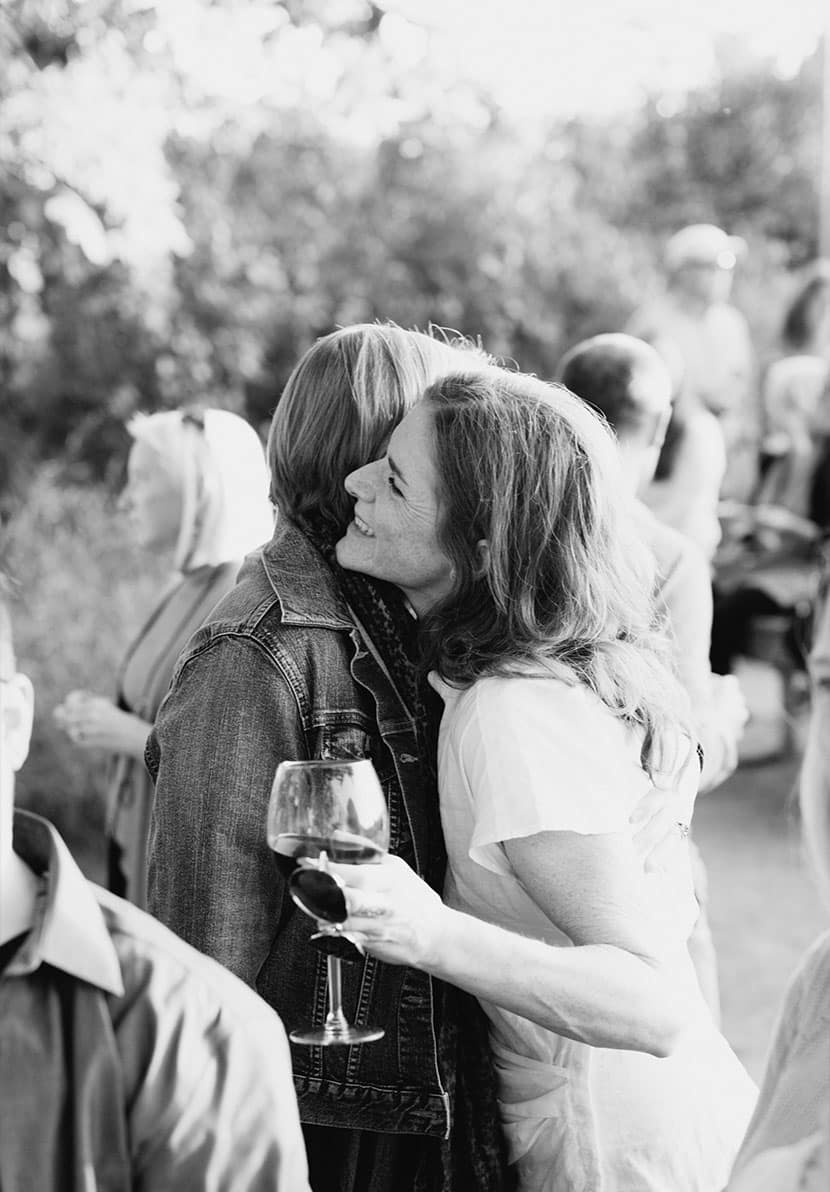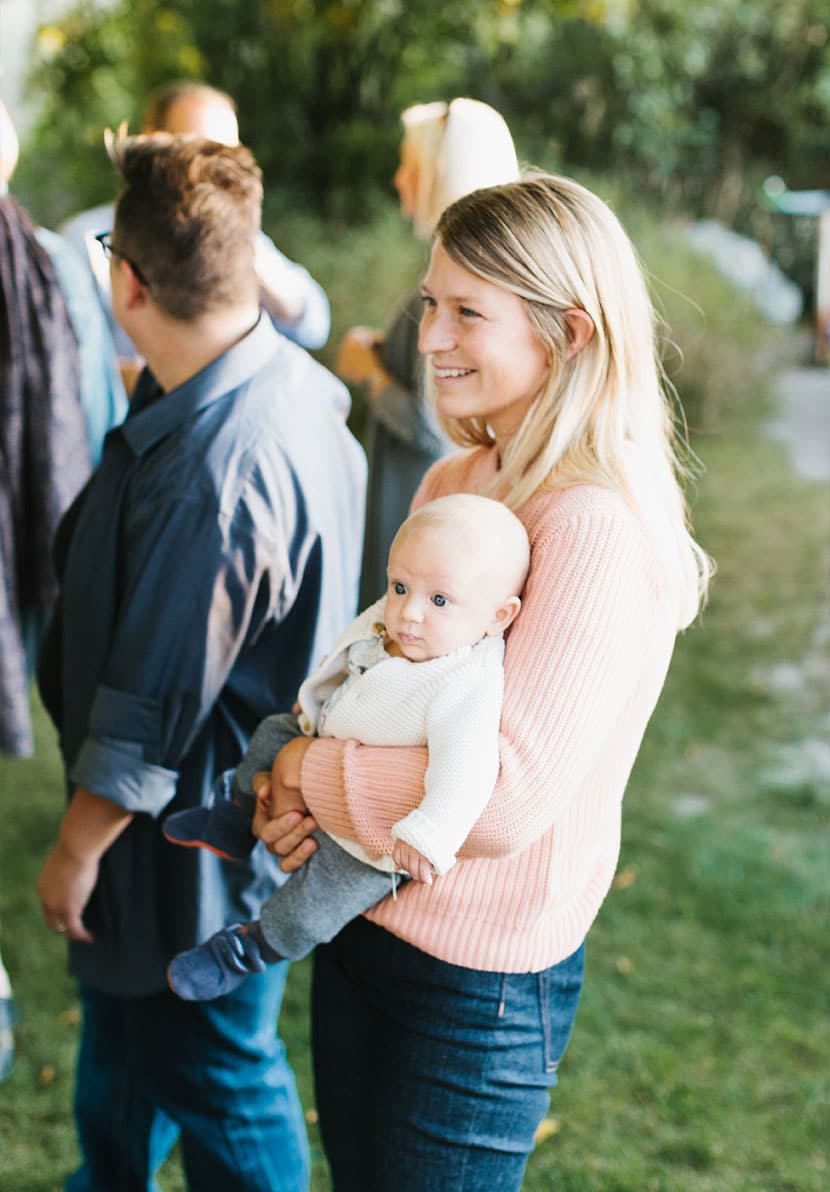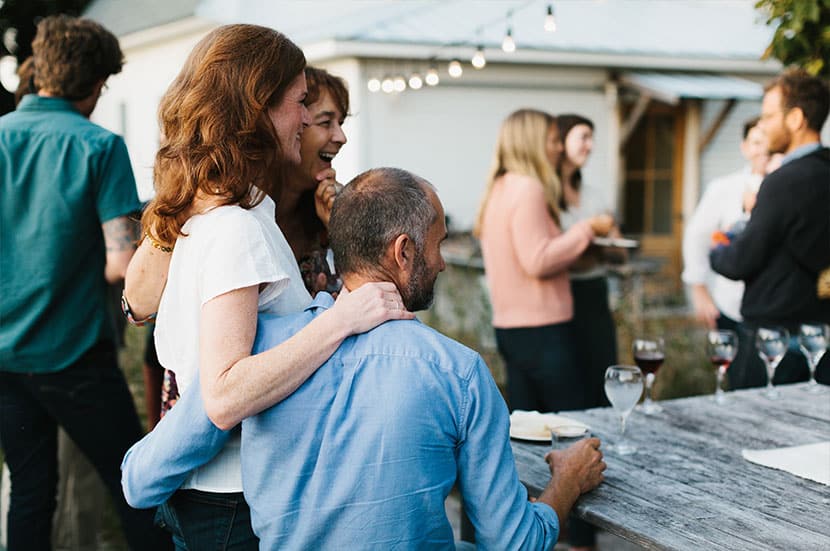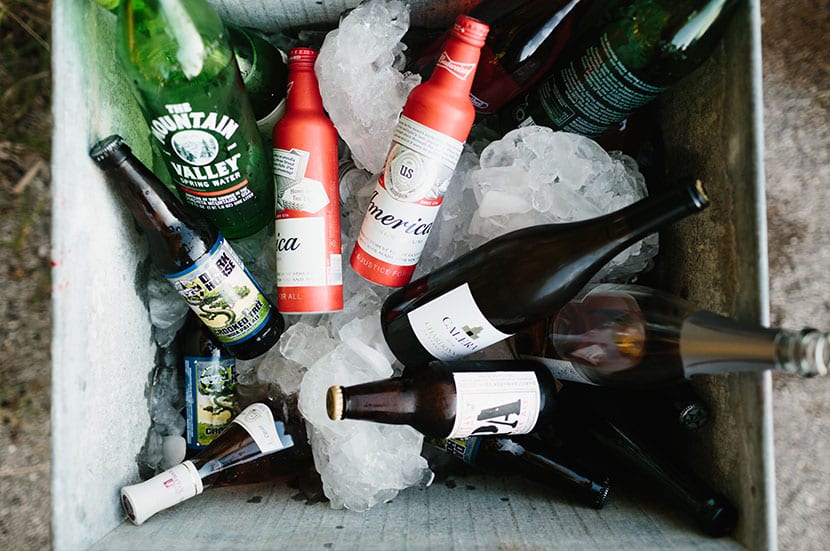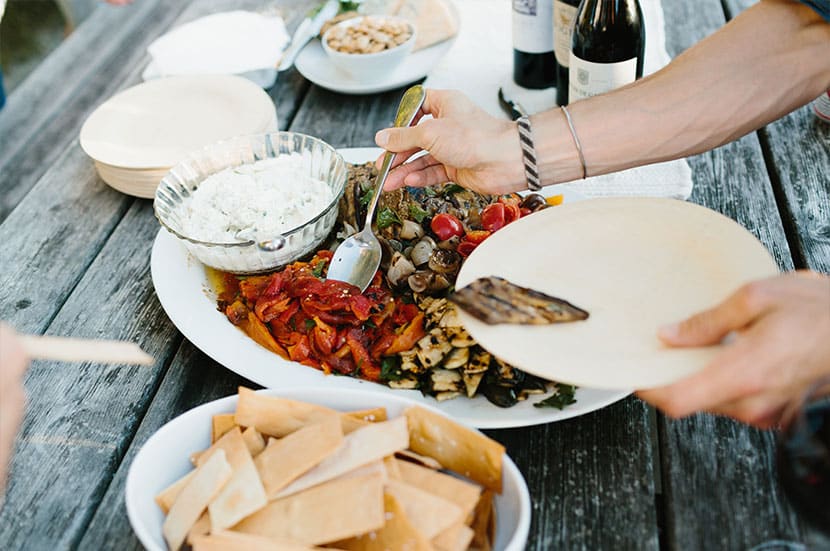 The conversation as we gathered was all about catching up and talking about the ways we can see more of each other. We talked about how the seasons were changing and when the leaves would be at their peak. Most of all though we discussed the turbulence of our world and how we feel thankful but heavy these days.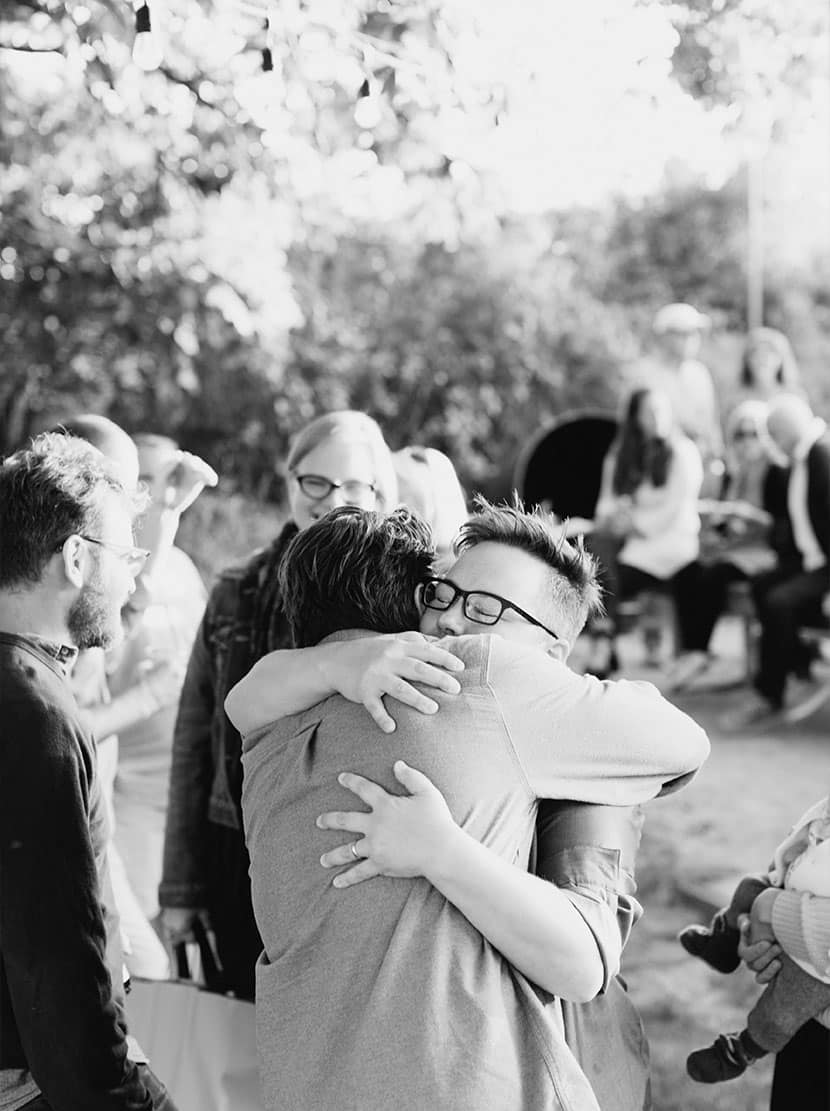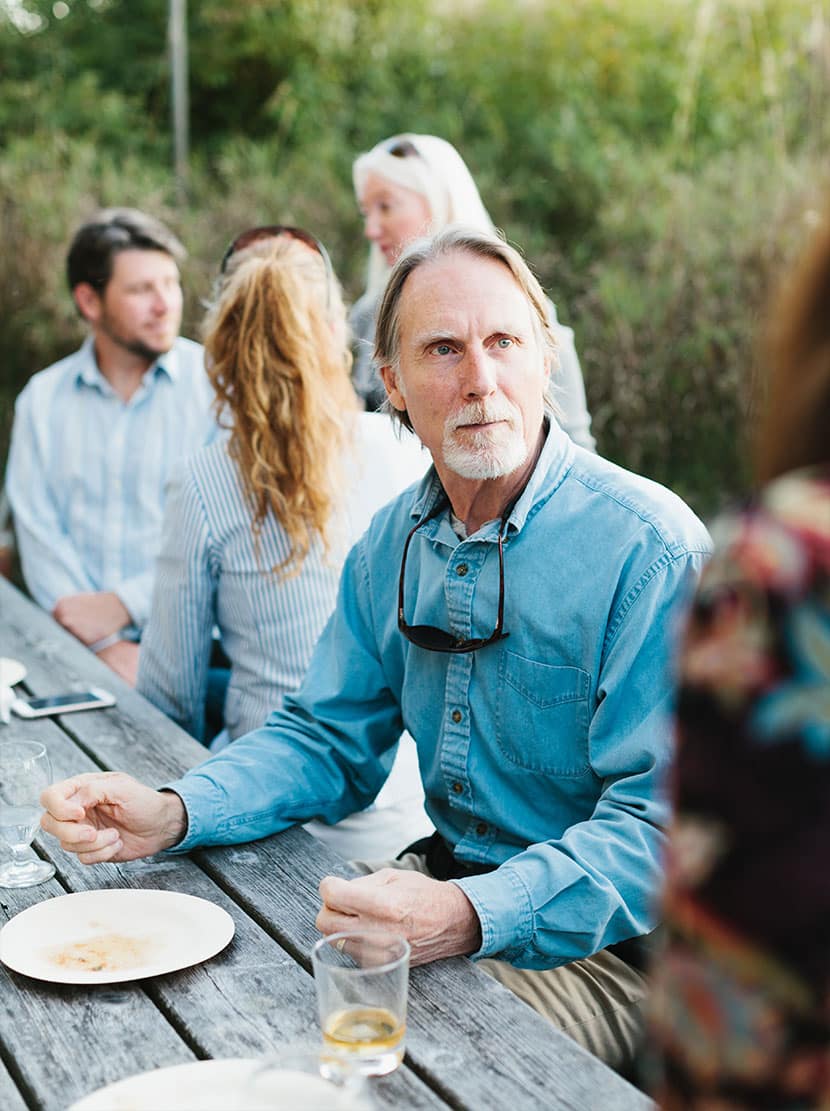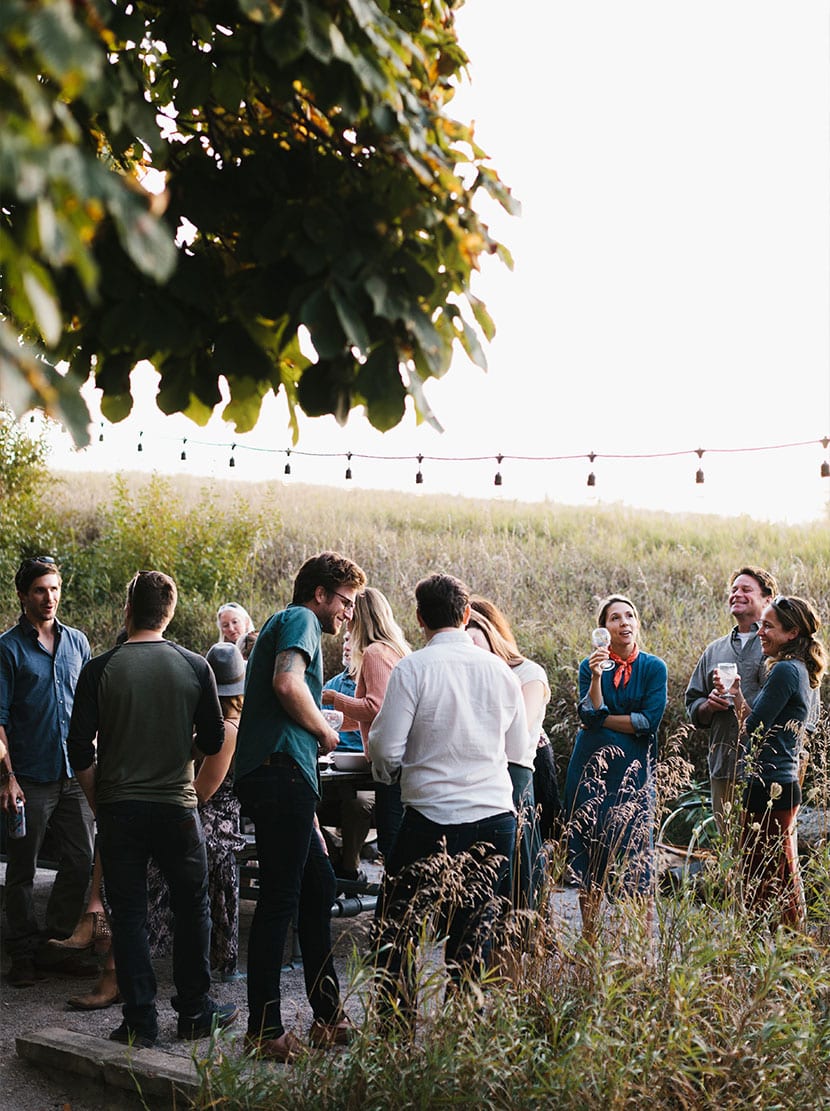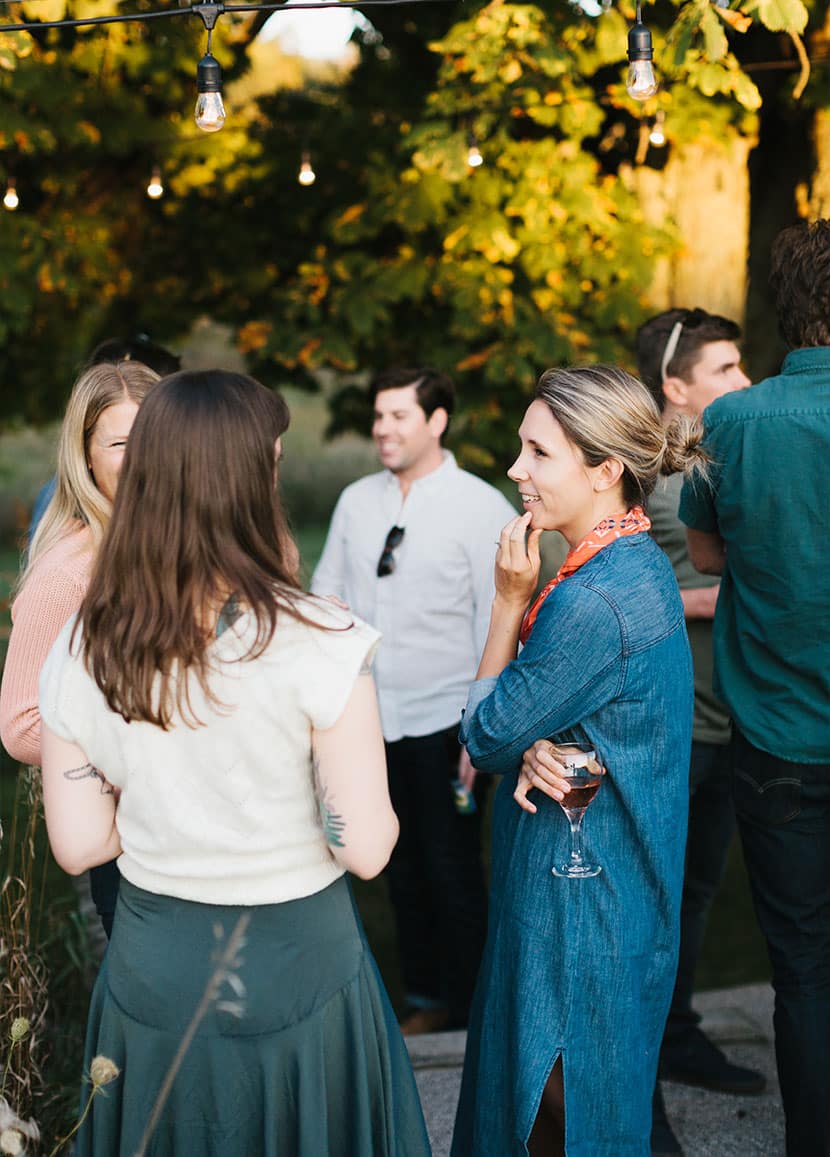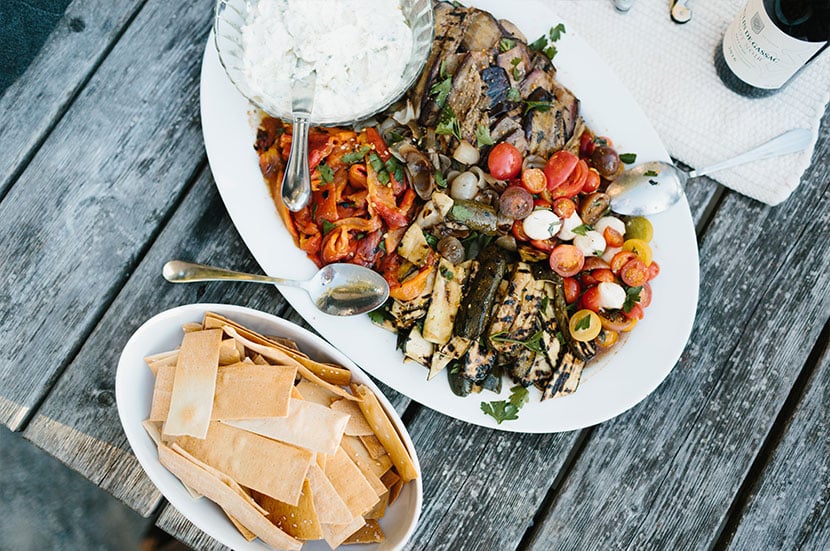 As the sun slowly began to fade over the hill some headed up to get a view of the lake and the Manitou Islands. Some of us grabbed sweaters in preparation for the cool air that would blow in once the sunset. These rhythms no longer take us by surprise and instead we are anticipating and looking forward to them.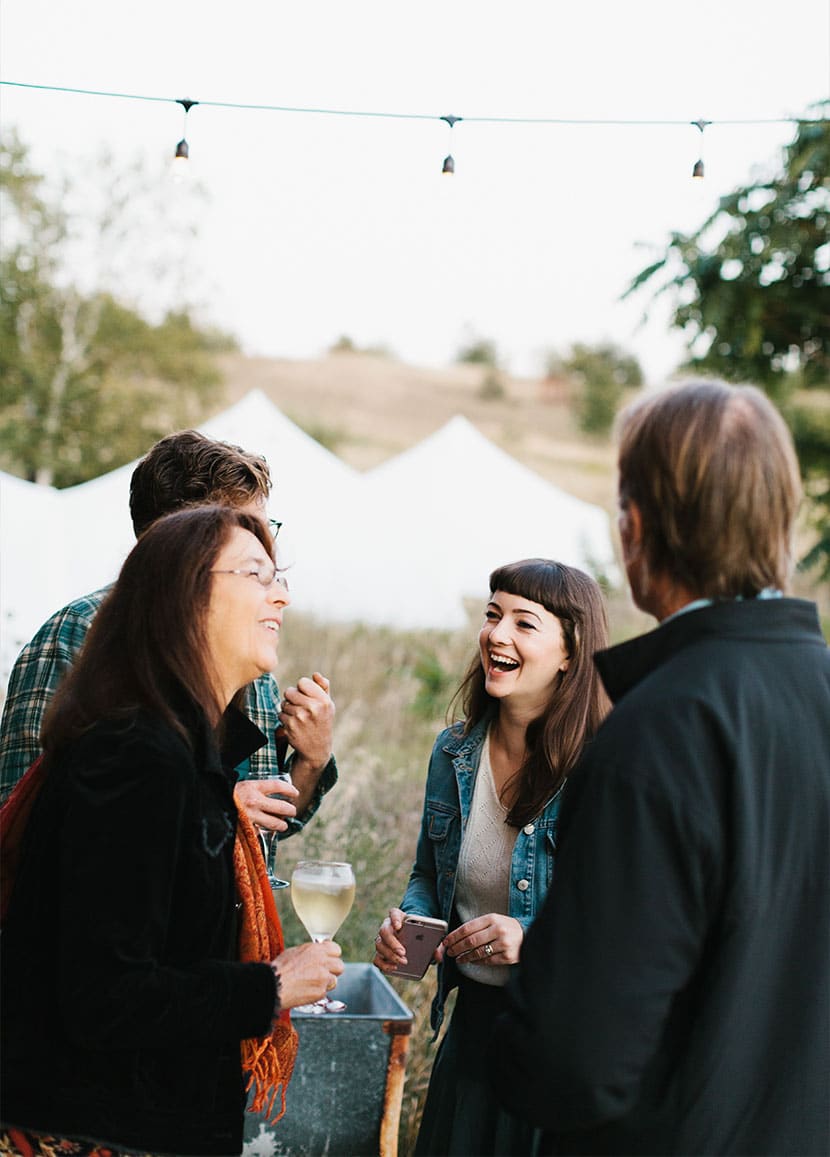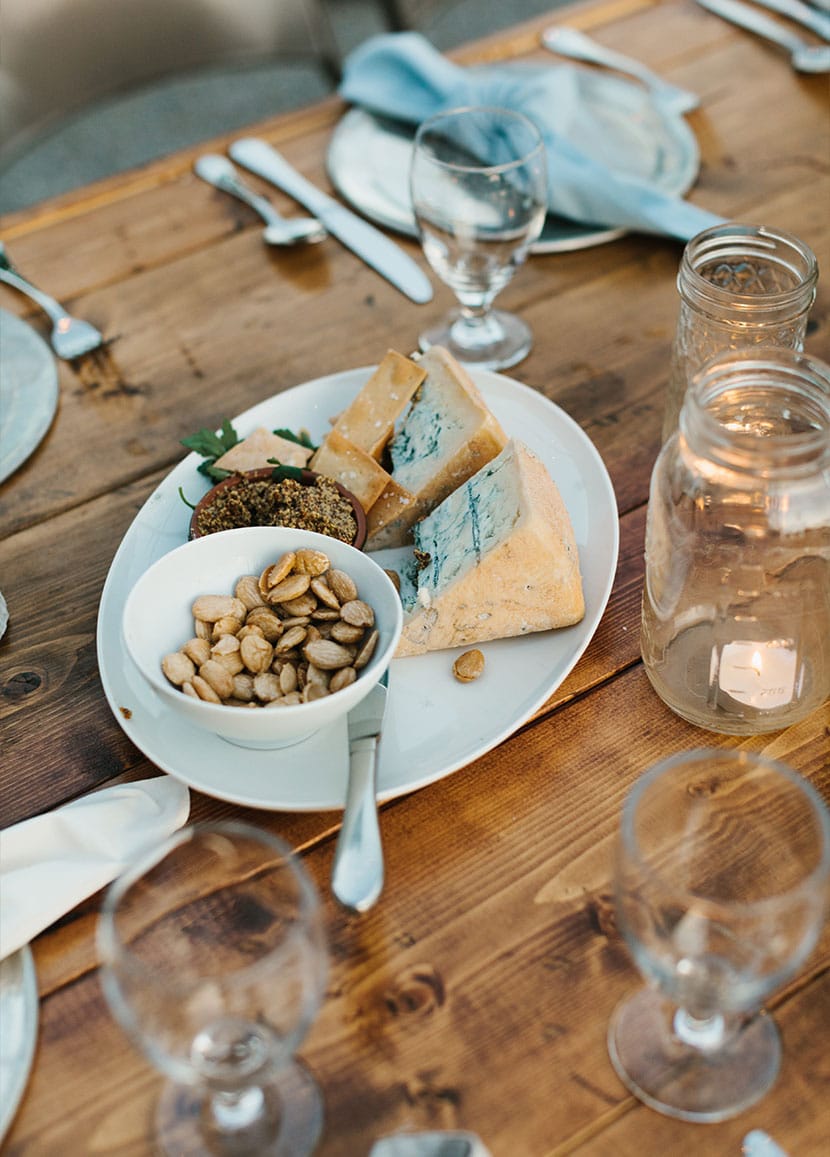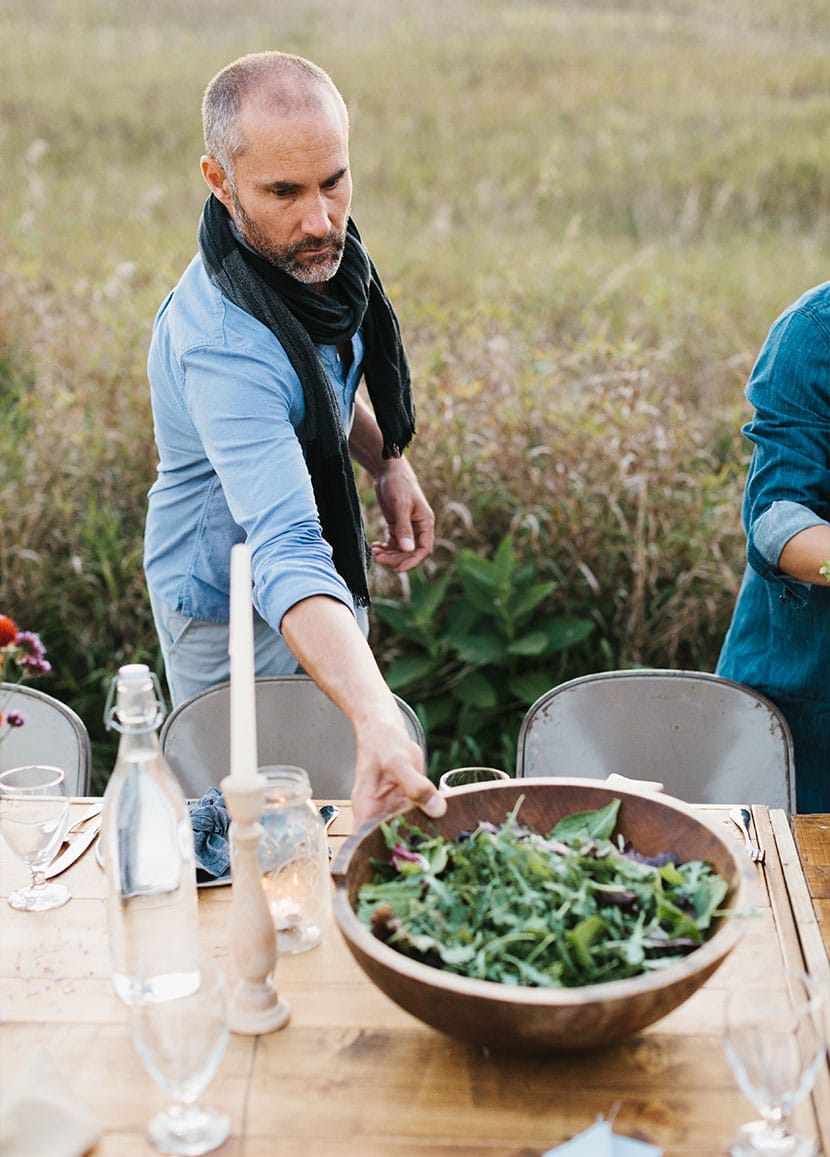 The sun fell behind the hill and we asked everyone to bring their drinks, grab a plate of the apps, and find a seat at the table. Water glasses were filled by our friend Sam and Laura lit the candles. Sean dropped the salads on with Christin and we all found a seat.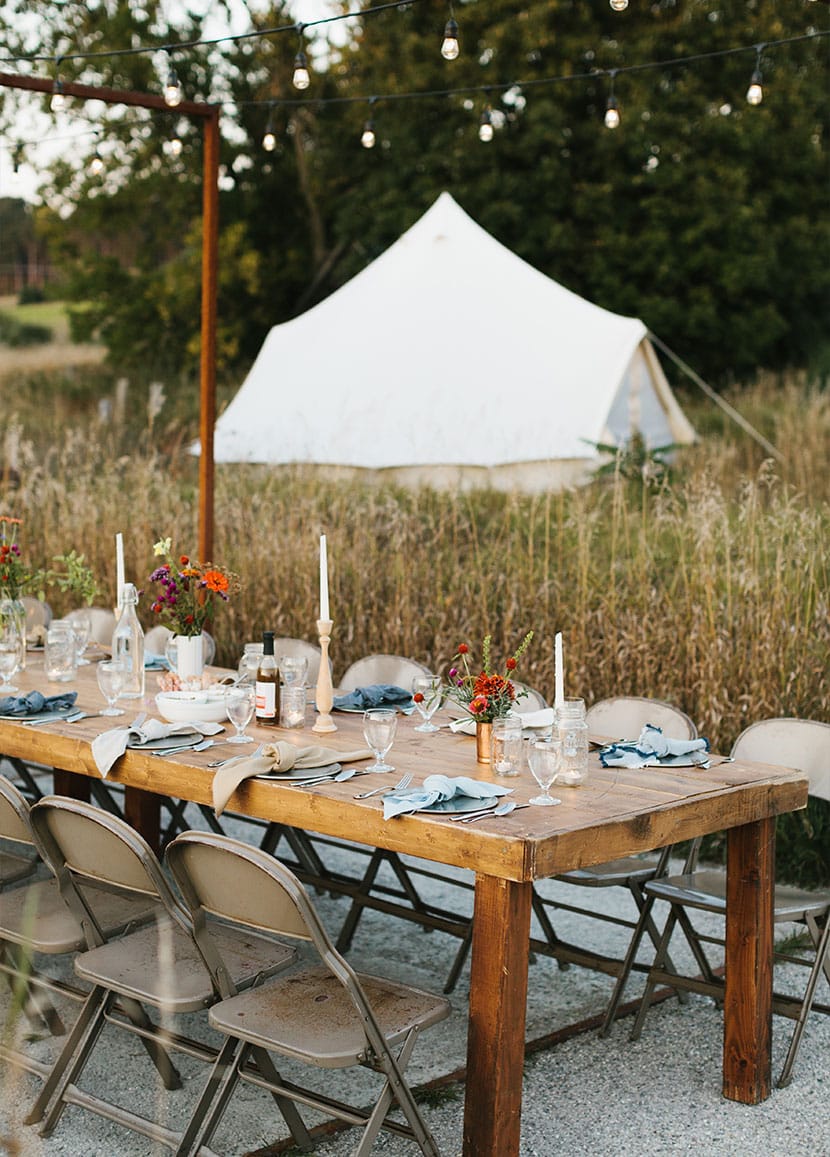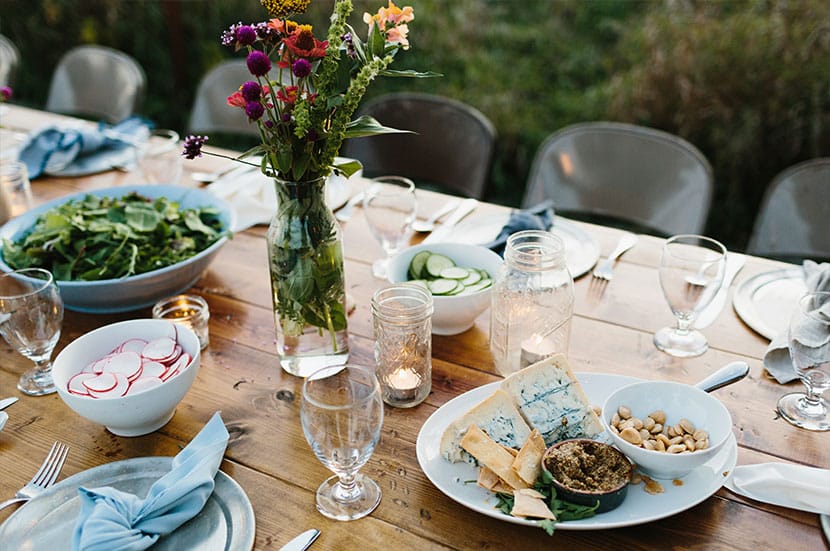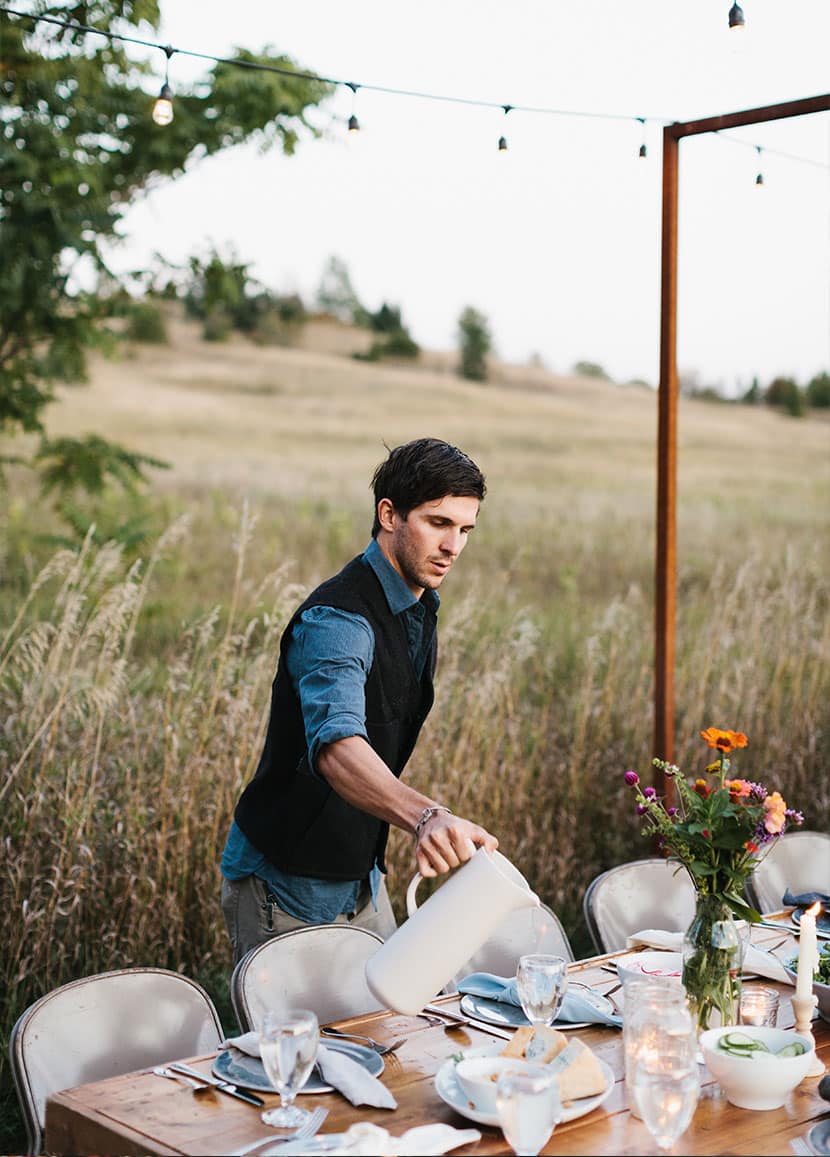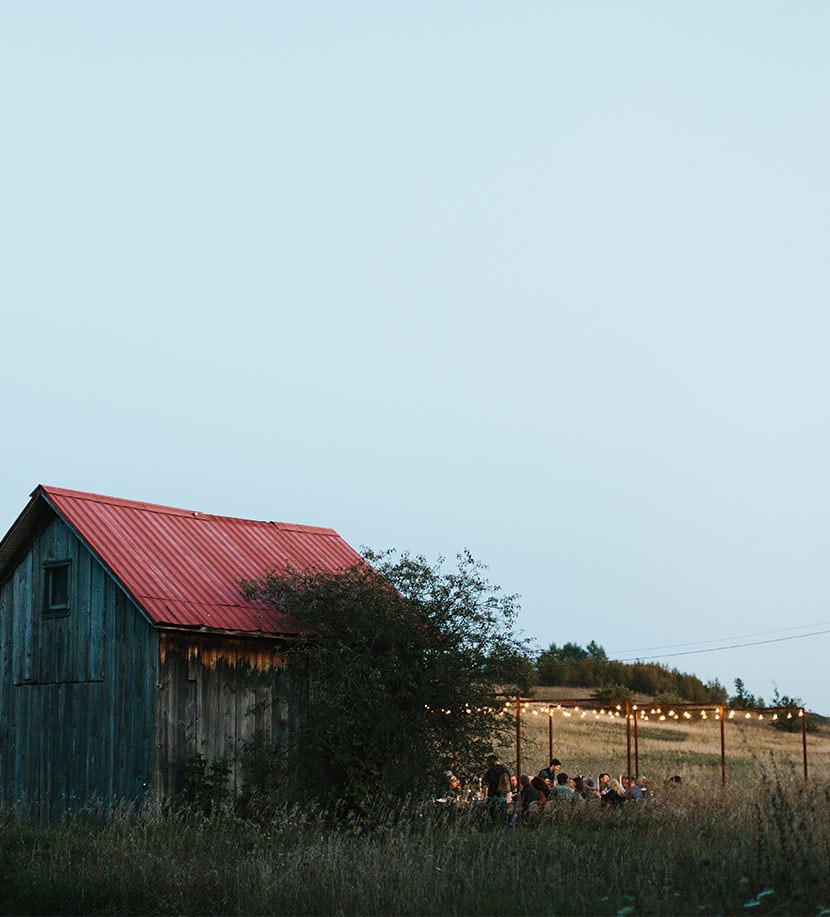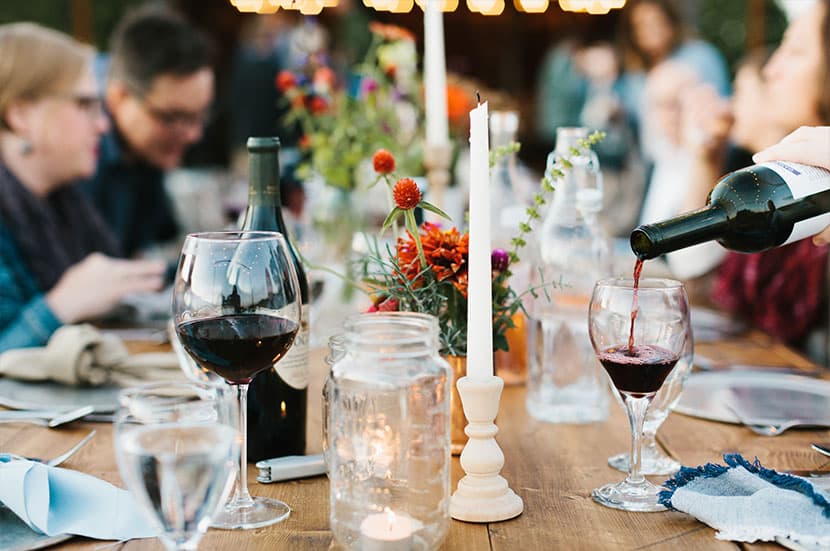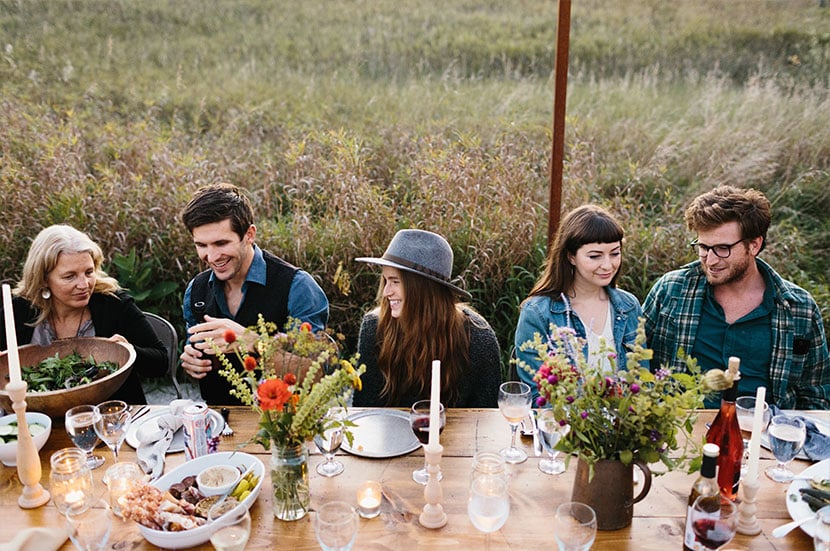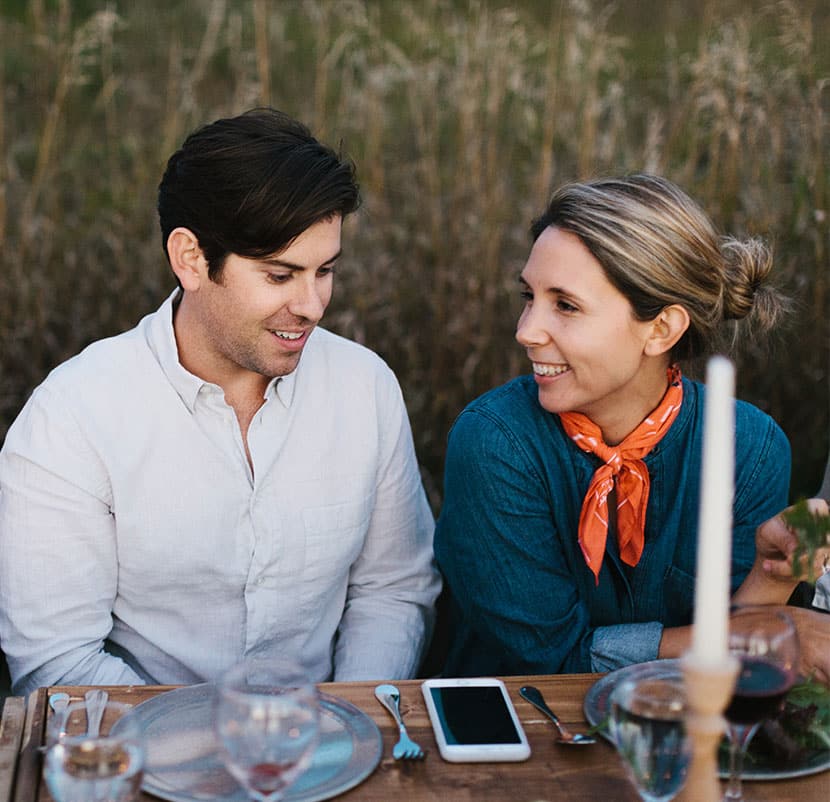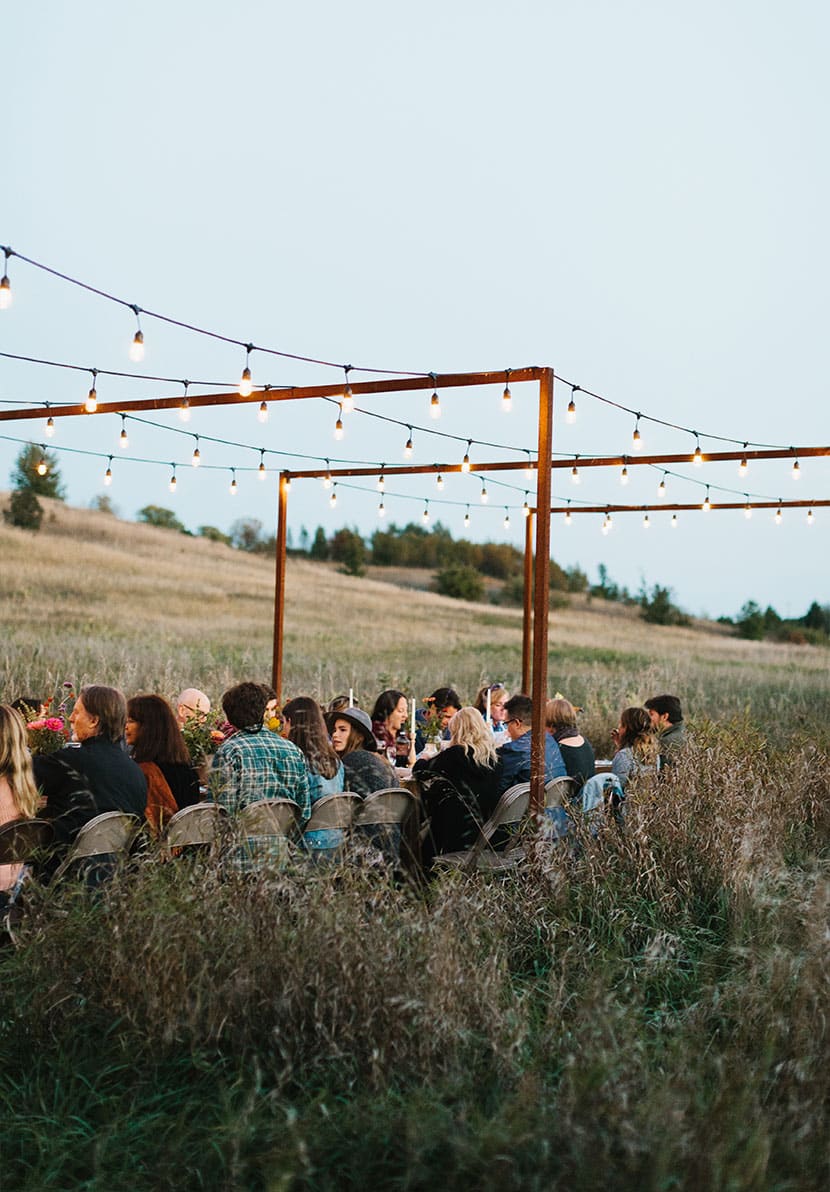 As we passed bowls of up and down the table, the newest addition to the community was cradled to sleep in his father's arm. The sunlight fell off into the Lake, wine glasses were refilled, and we grew closer over the candlelight.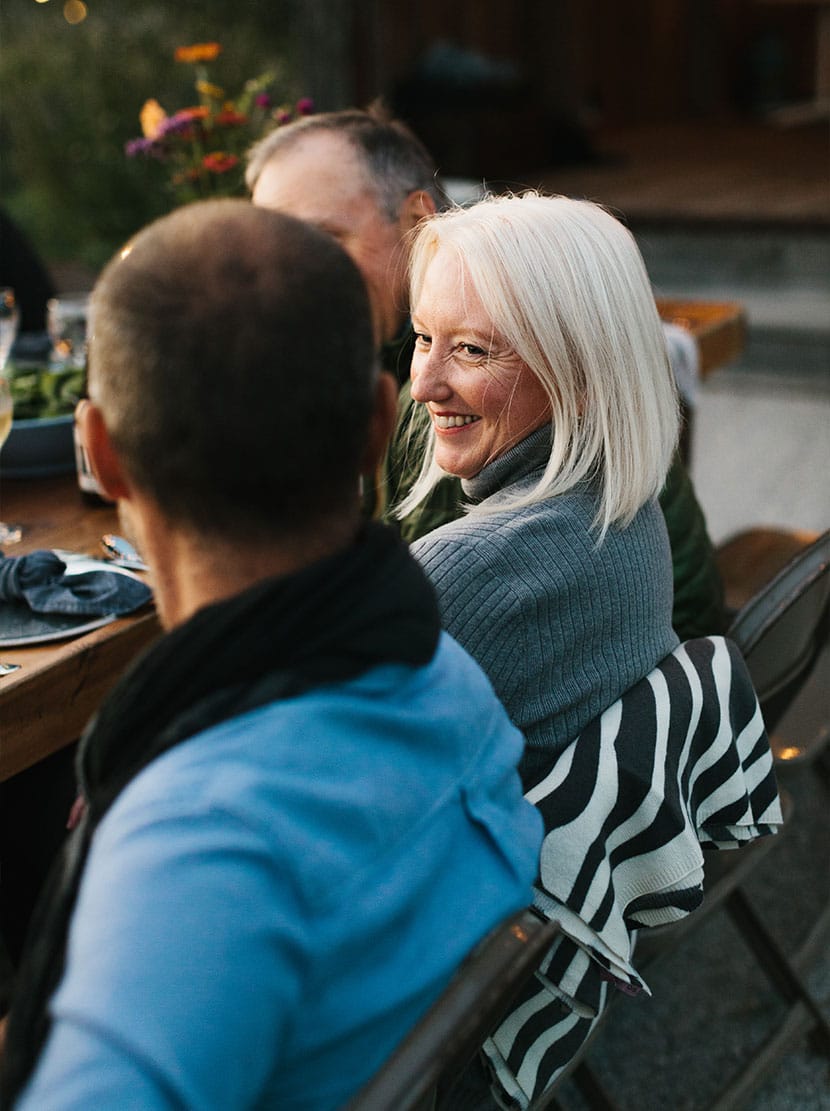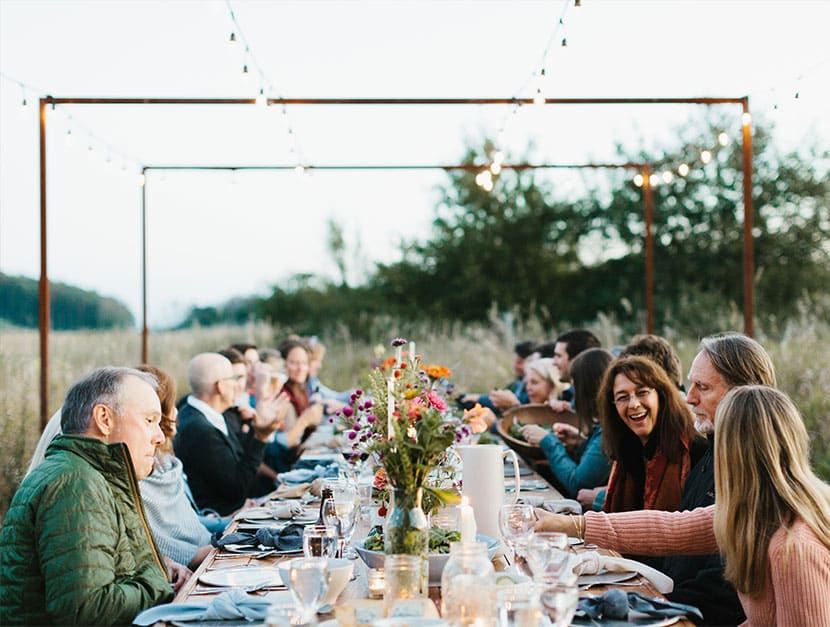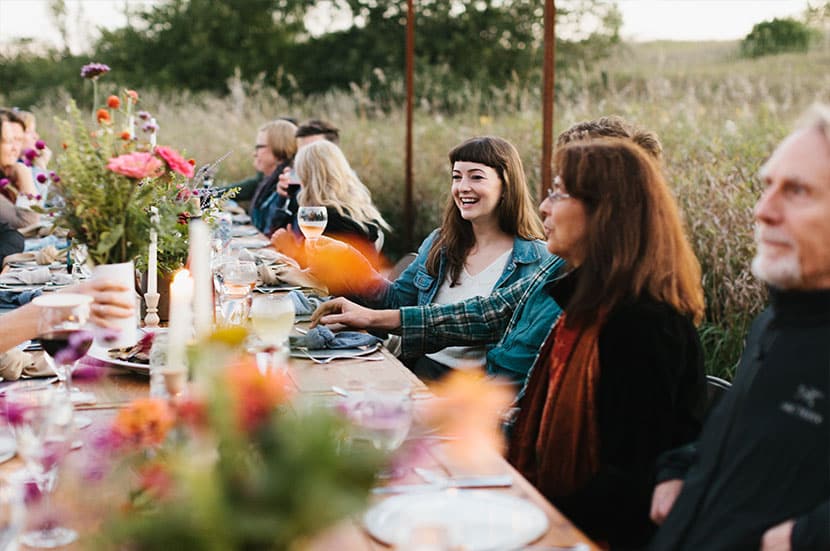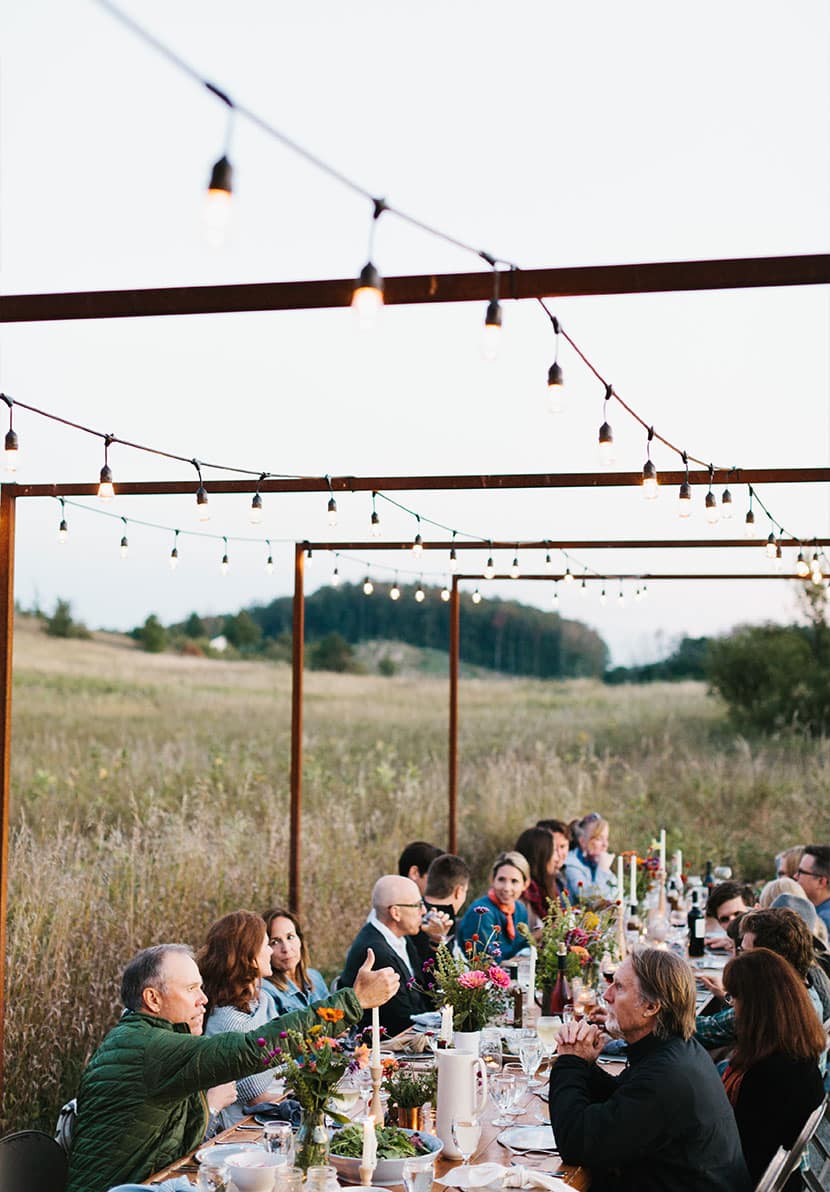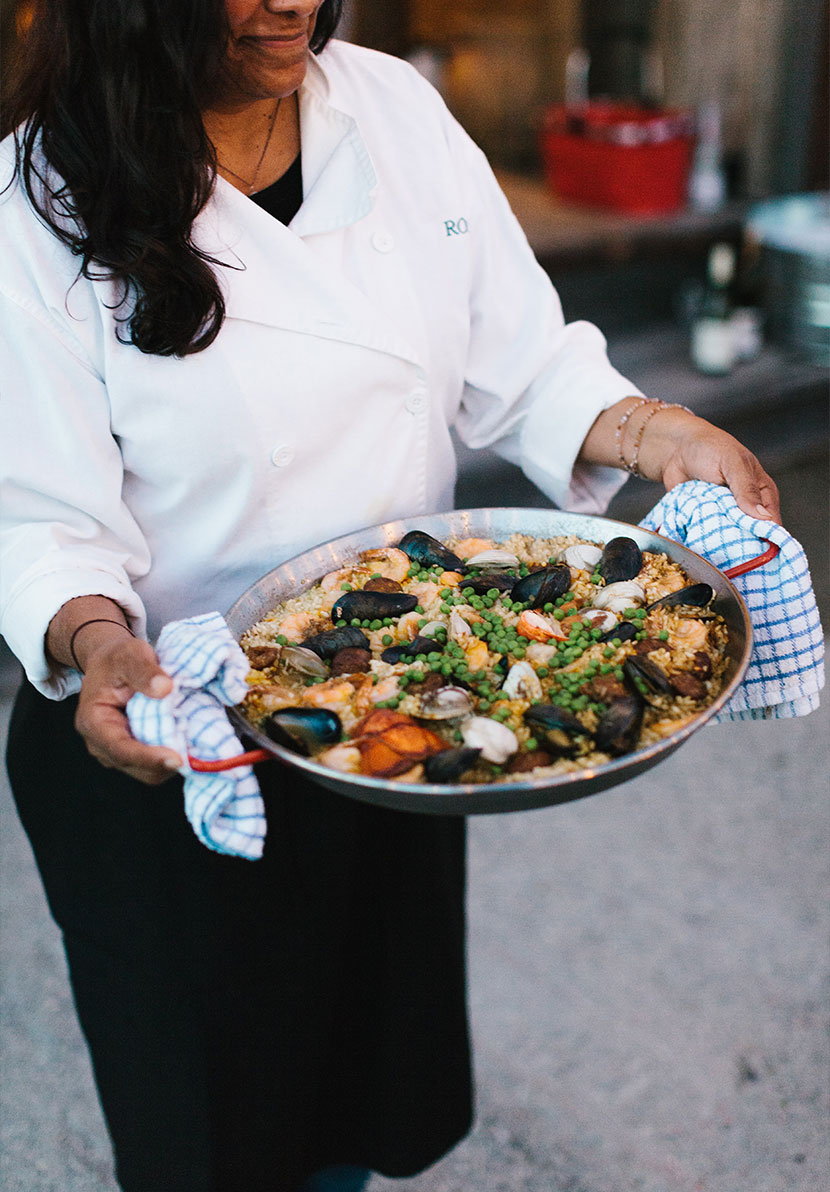 It wasn't long and Rose presented us with her gorgeous platters of Paella fresh off the flame and done to perfection. She grew up Spanish and Mexican so she loves to combine these flavors in her own way from the recipes she grew up. Even after traveling in Spain for over a month and eating my fair share of Paella, this was hands down the best I have ever had. With a table full of chefs and foodies, it was a tough crowd to impress and I don't many people that didn't reach for seconds that night.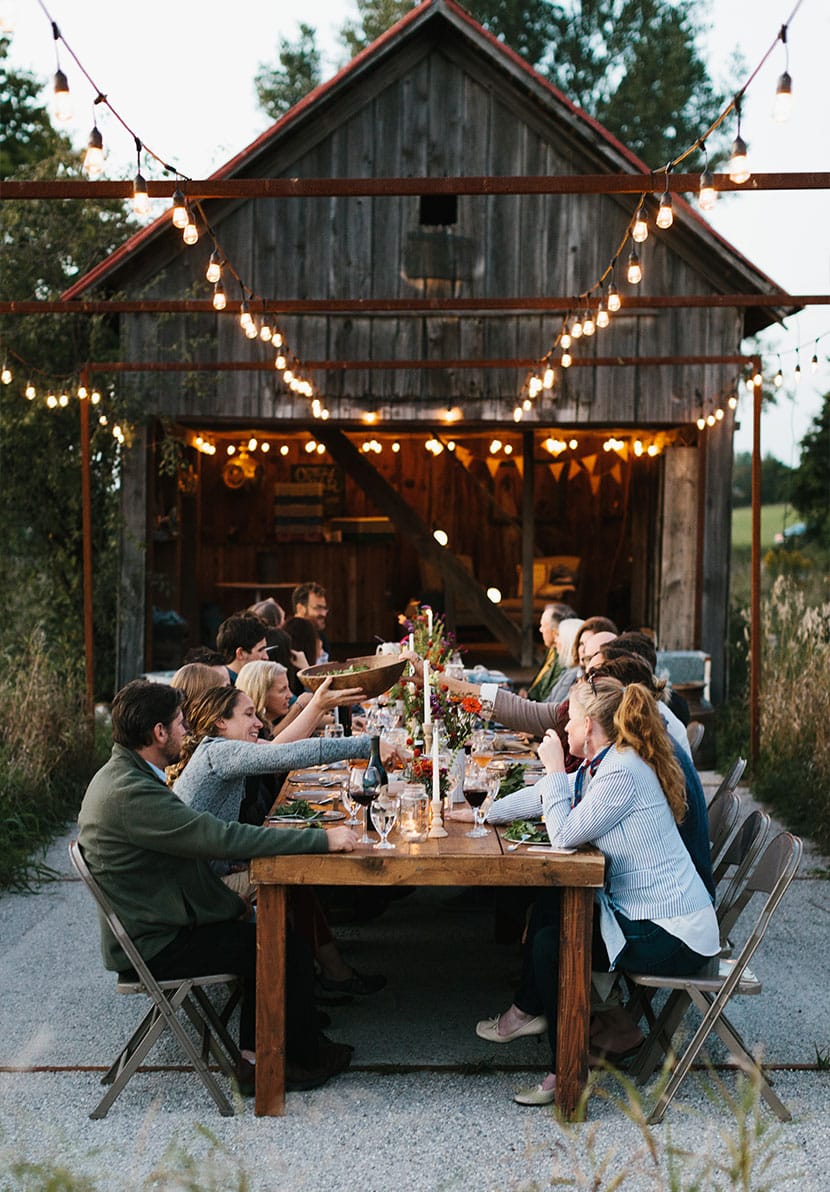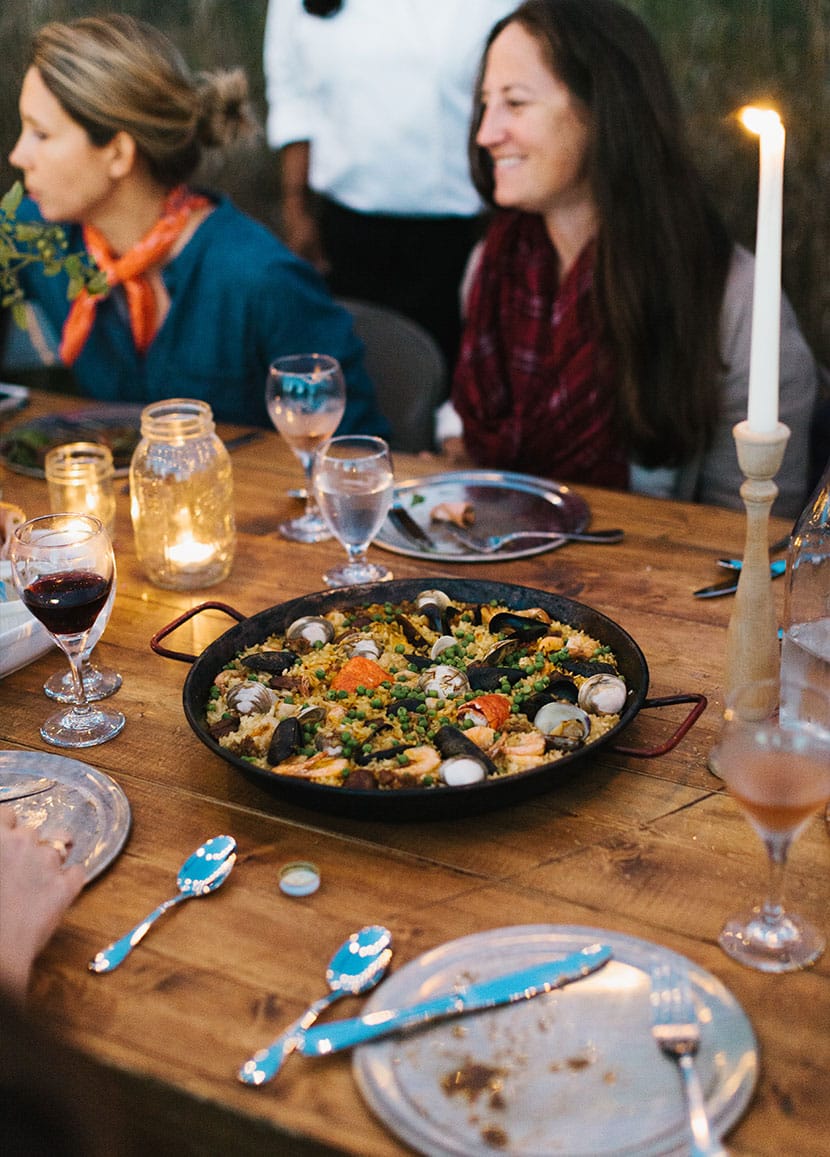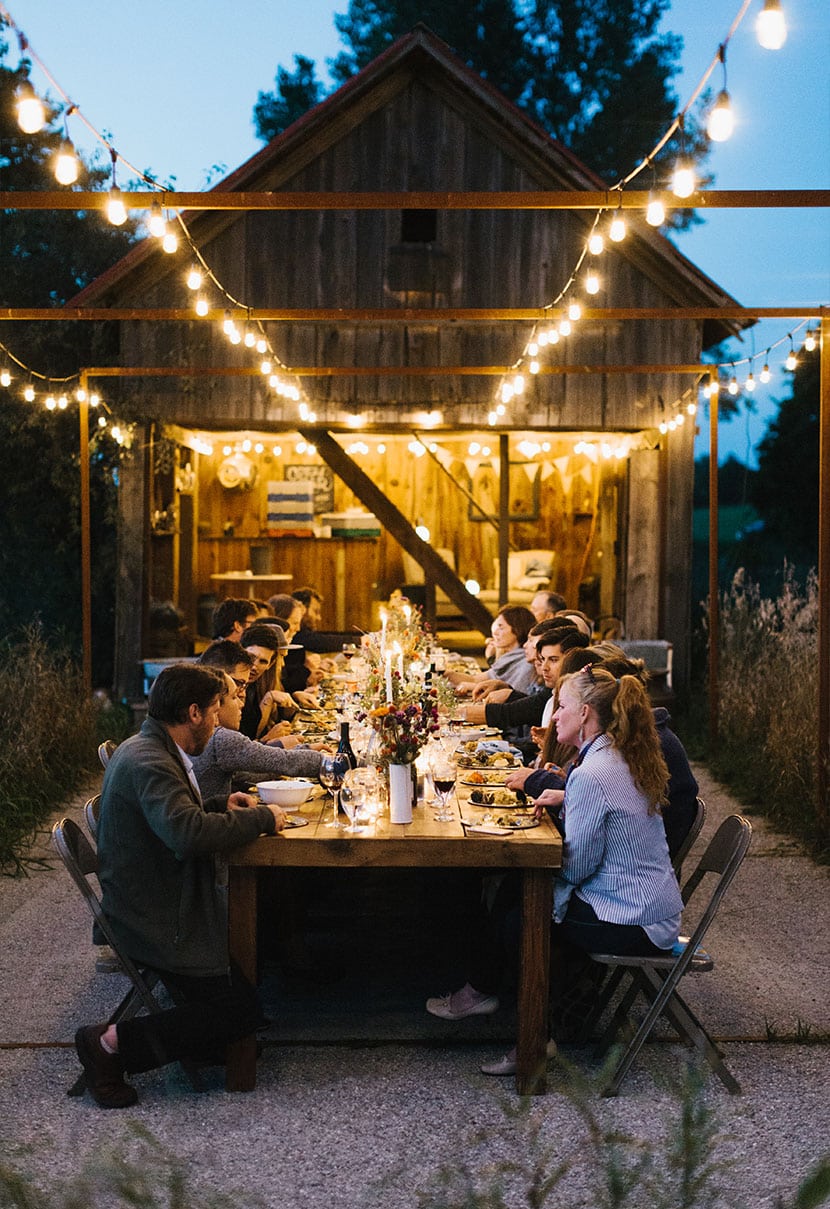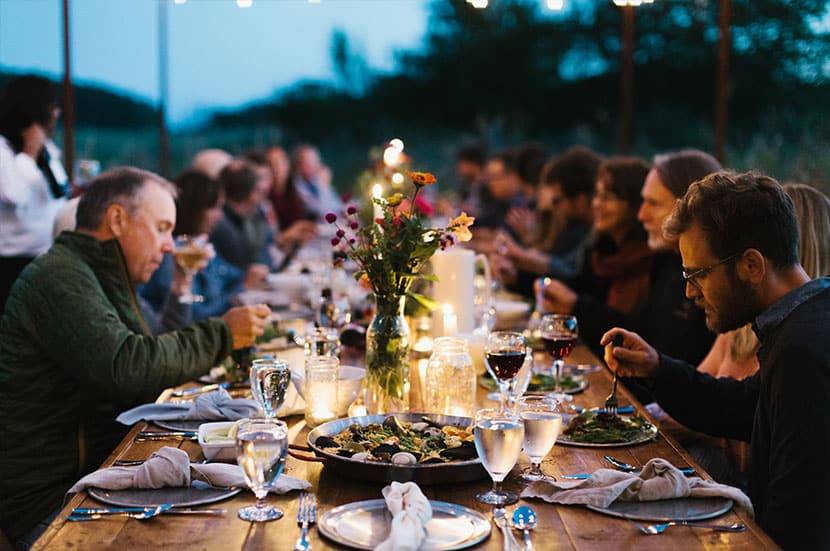 As the evening waned on and the food was enjoyed, I looked around through the glowing light of the candles and I felt like it was fitting to begin a new year in Leelanau this way. With over five years of waiting for this day, it seems fitting this is when it would happen and I would see this dinner come to be. These people some I knew and some I didn't, but all a piece of our community and I symbol of the treasure that lies here. When I think about living here, I think of gathering. I think of nights like this because this is part of life here. How many times we find ourselves at gatherings at long tables with plates full of local food labored over by others in community we share meals with. This county, these people, this is at the core why I gather and what inspires every one of these dinners and always will.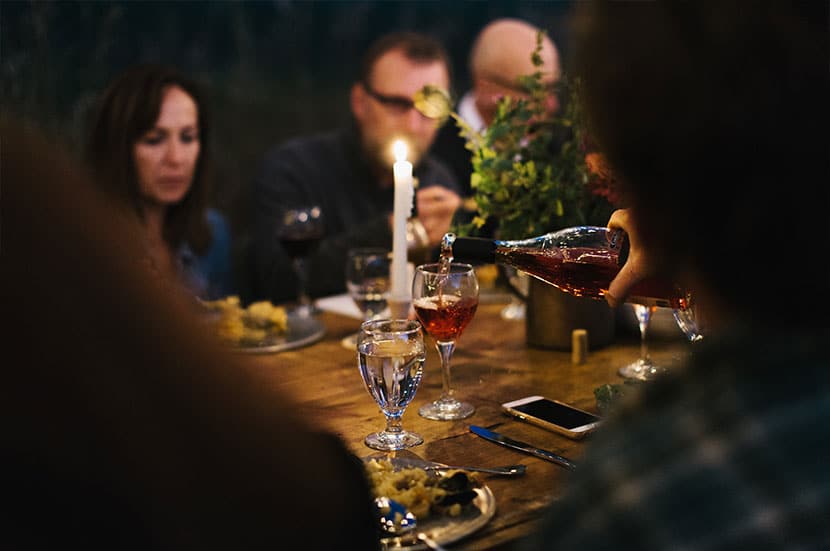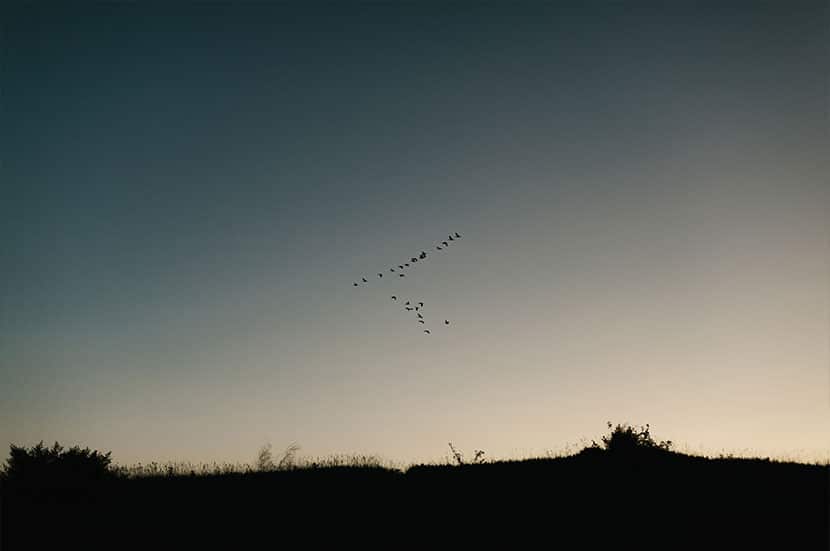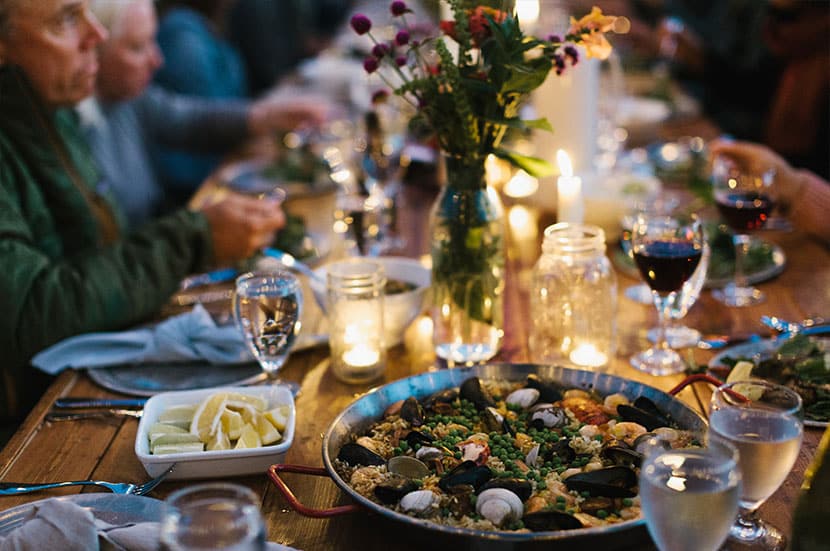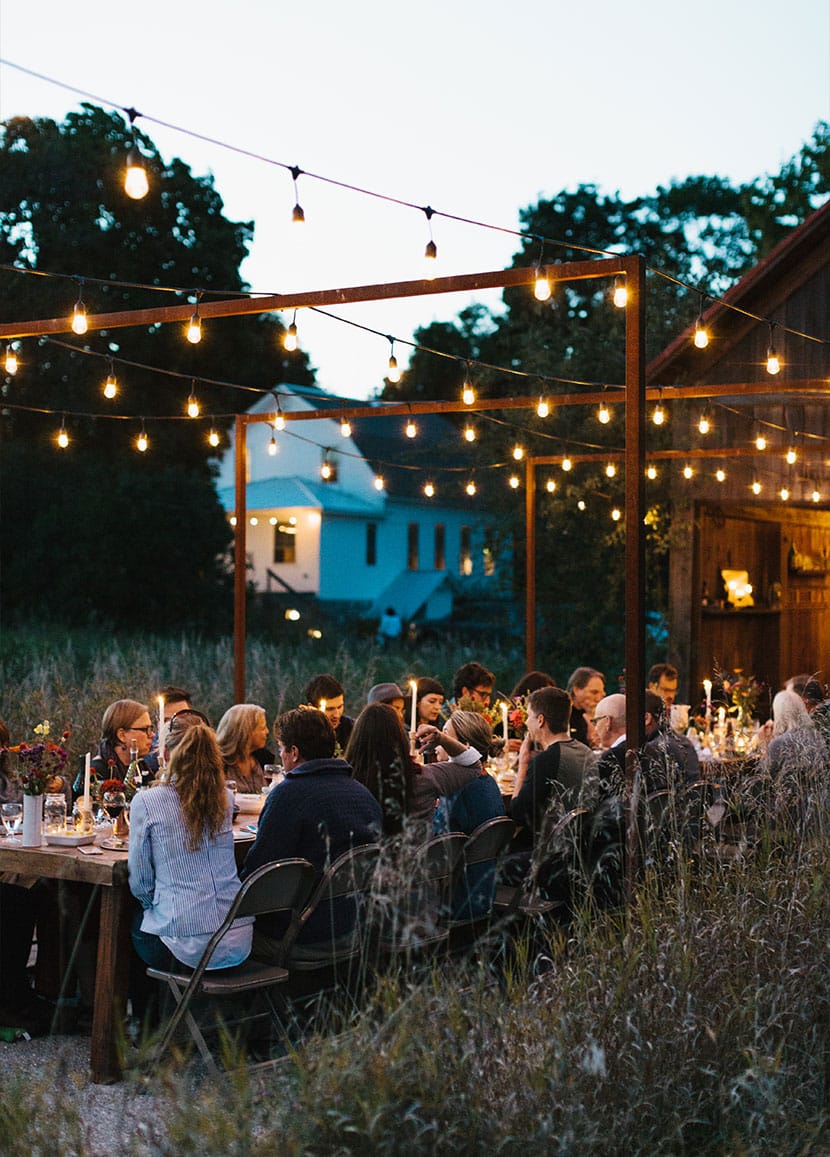 As the platters emptied and trays of local chocolate were served for dessert, we layered on more sweaters and said our conversations became deeper and more personal. The kind of conversations I hoped would brew over these tables that night. A sign and indication of what winter will promise us, while celebrating what the summer has provided us. That is what fall is a celebration and a promise.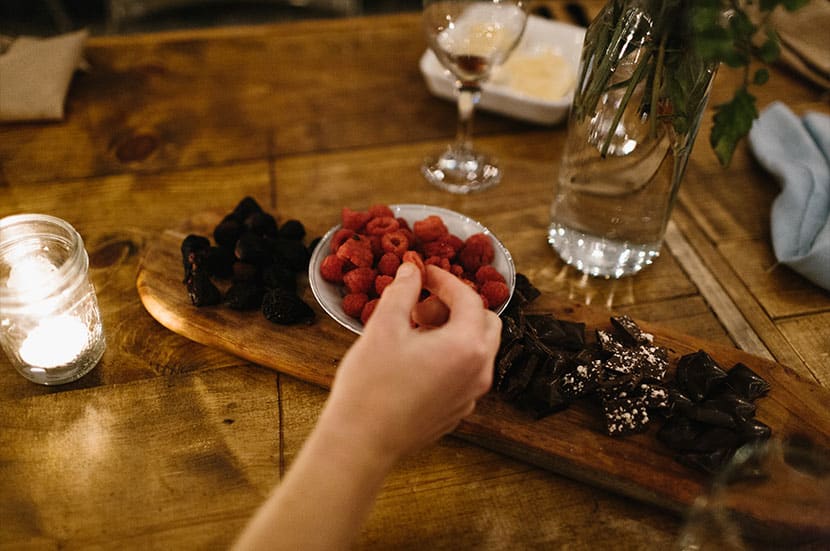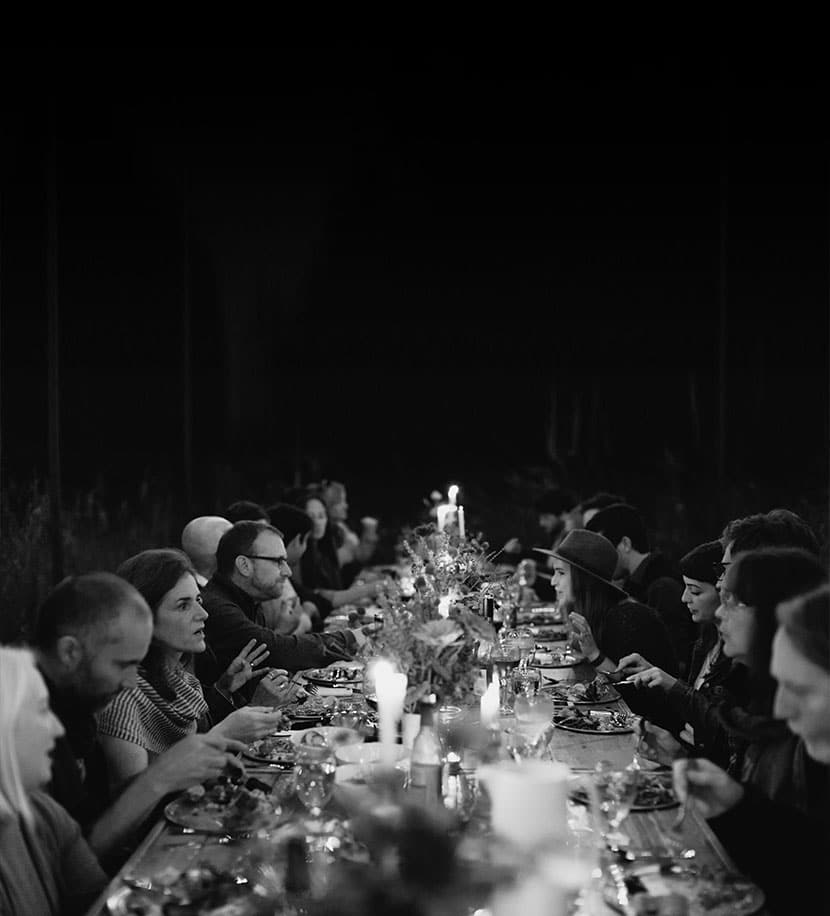 Oh, how thankful I will be forever for this night and this opportunity to share something such as this. How thankful and grateful I feel to live here amongst these people and the beauty that is around every curve of this pocket of the world.
A HUGE thank you to Mae Stier for capturing the evening for us!
You can see more of our gatherings here. Get all details of the evening below.
Tables from Monstrey McDonald Rentals
Metal Chairs – Vintage at The Modern Farmhouse
Metal Plate – Vintage
Vases – a collection of gathered vases from my home and the farmhouse
Flowers – The Modern Farmhouse Garden
Glassware – Epicure Catering
Silverware – Epicure Catering
Napkins – Collected from various places and some handmade
Wood Candlesticks – Amazon
Venue – The Modern Farmhouse of Northport via Hygge Stay
Photos – Mae Stier
My Dress – Madewell
My Scarf  – Penfield (similar)
My Clogs – Hanna Andersson
Appetizers – Raduno