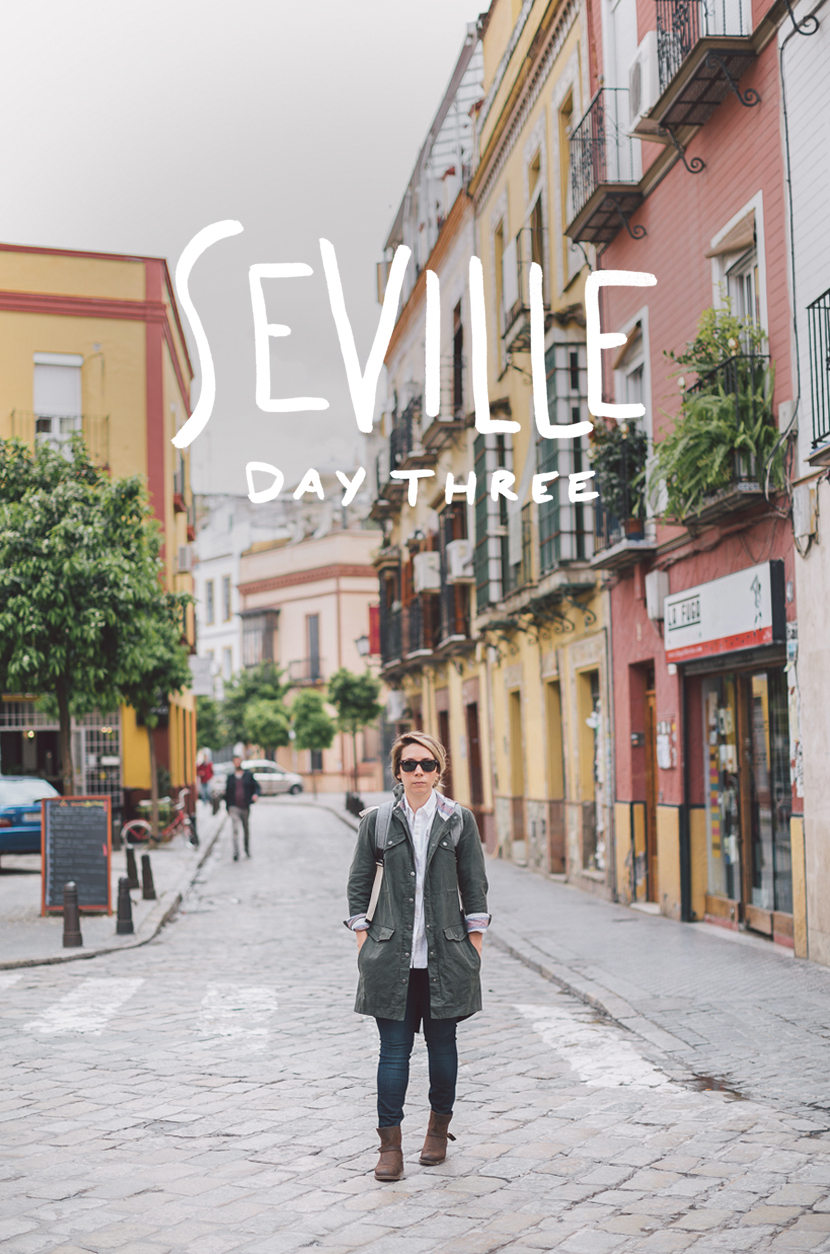 Late nights usually lead to late mornings, which happened on our third day, here in Spain. Spain is a late country, as in a bed time of 2 AM late, even for older people is fairly acceptable if not normal. This is a little bit hard for me to adjust to, as I am someone who has grown to love mornings especially when I travel. It is always so nice to wake up before the city is really moving. I am finding that an entire street can change in the matter of an hour depending on when shops open for the day, close for lunch, open again for the afternoon, and when they close or open for the evening. I have not been to many places where the streets are changing that apparent throughout the day.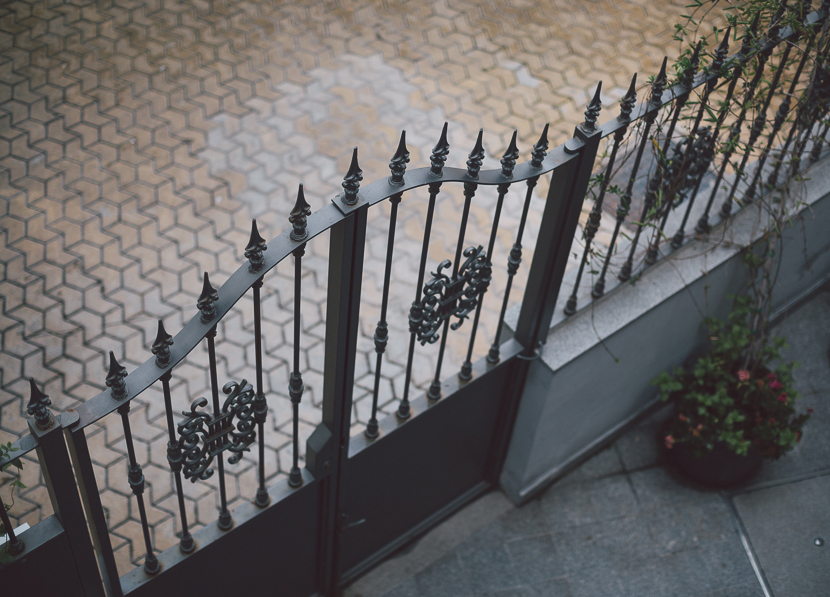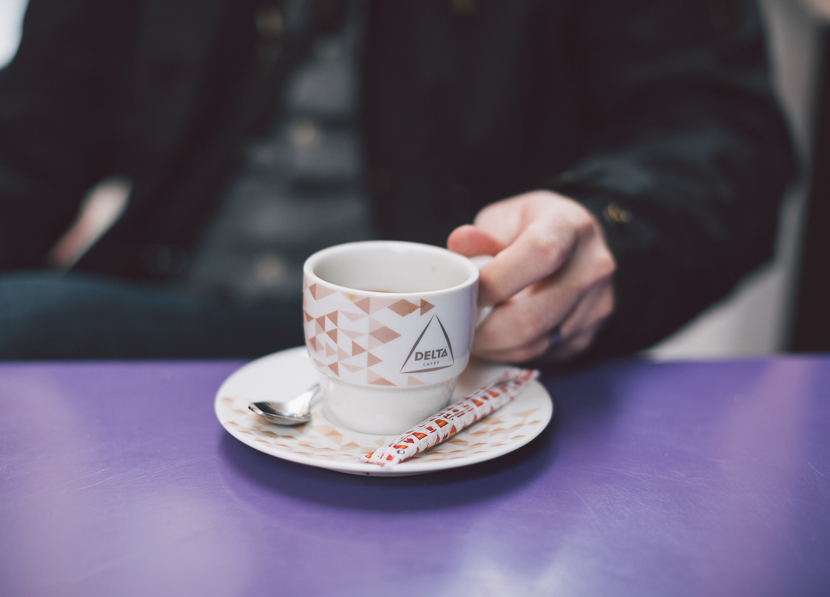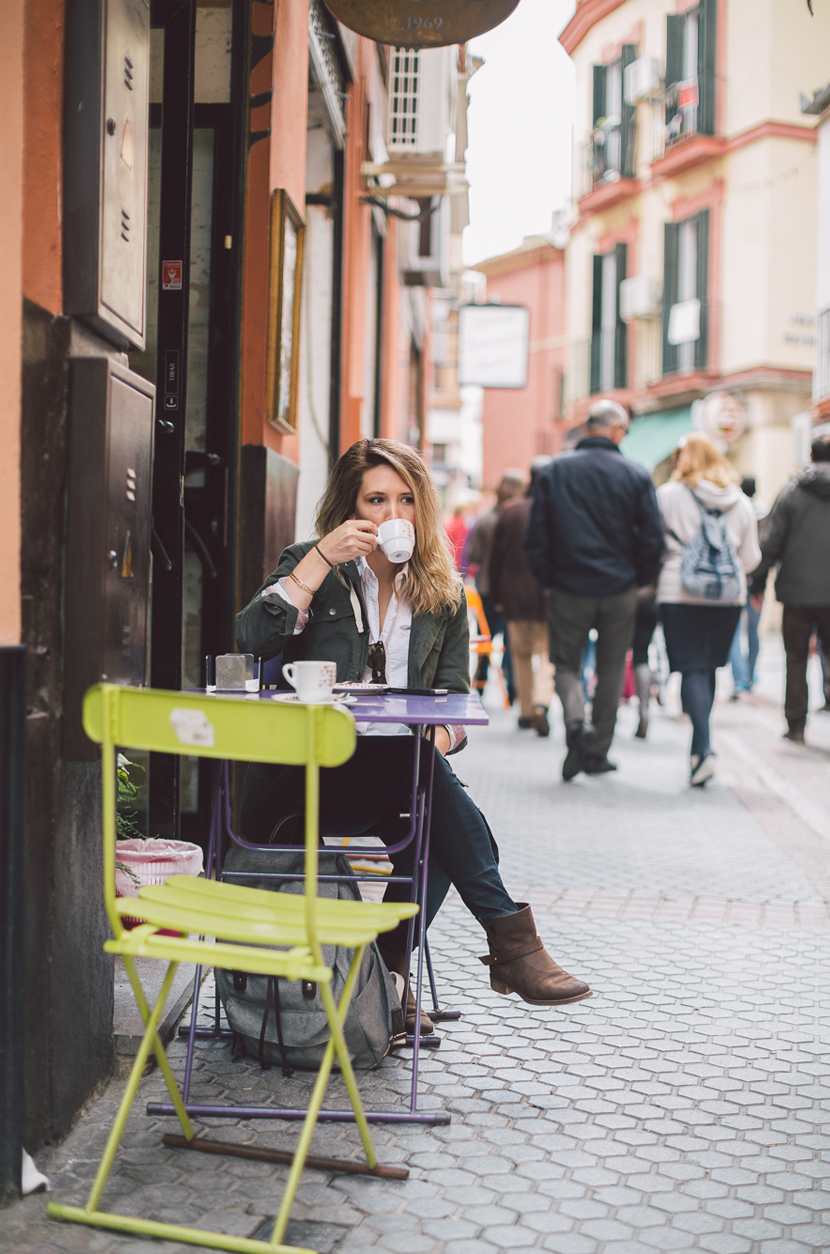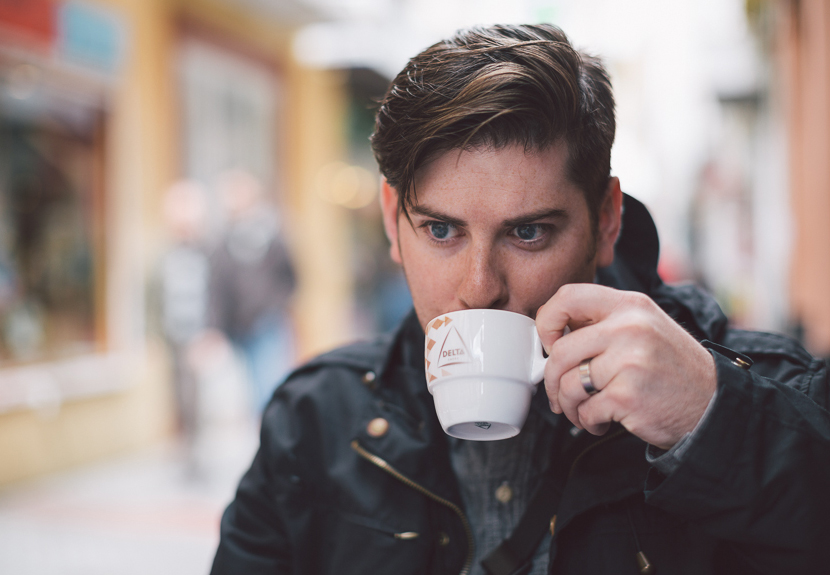 Even though we woke up late Saturday morning, we had the promise of a beautiful and sunny day ahead of us. We made plans to meet up with Caroline and Jayden Lee of Woodnote Photography to hang out and simply enjoy the day together. Before we met up with them we grabbed a quick coffee, juice, and croissant at La Cacharreria on Calle Regina. It was so cute and the perfect fuel for our day of fun ahead.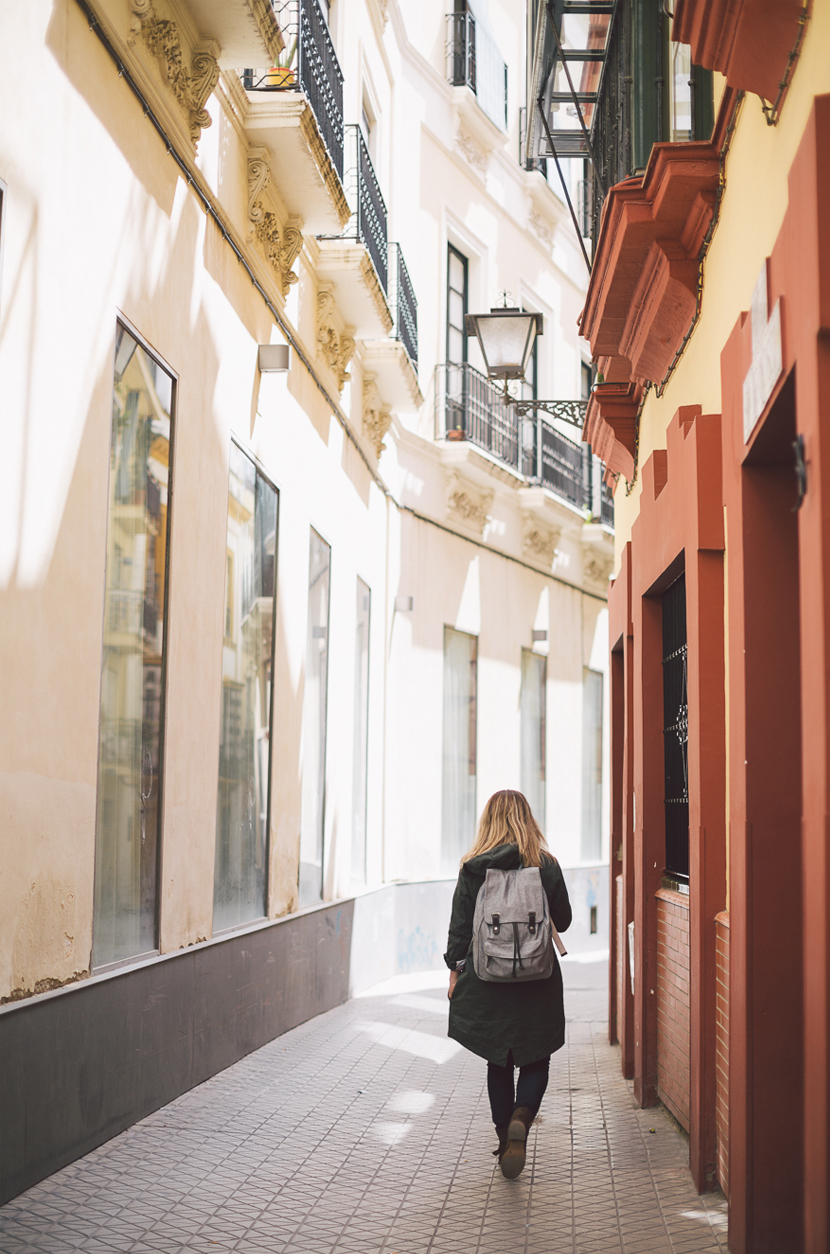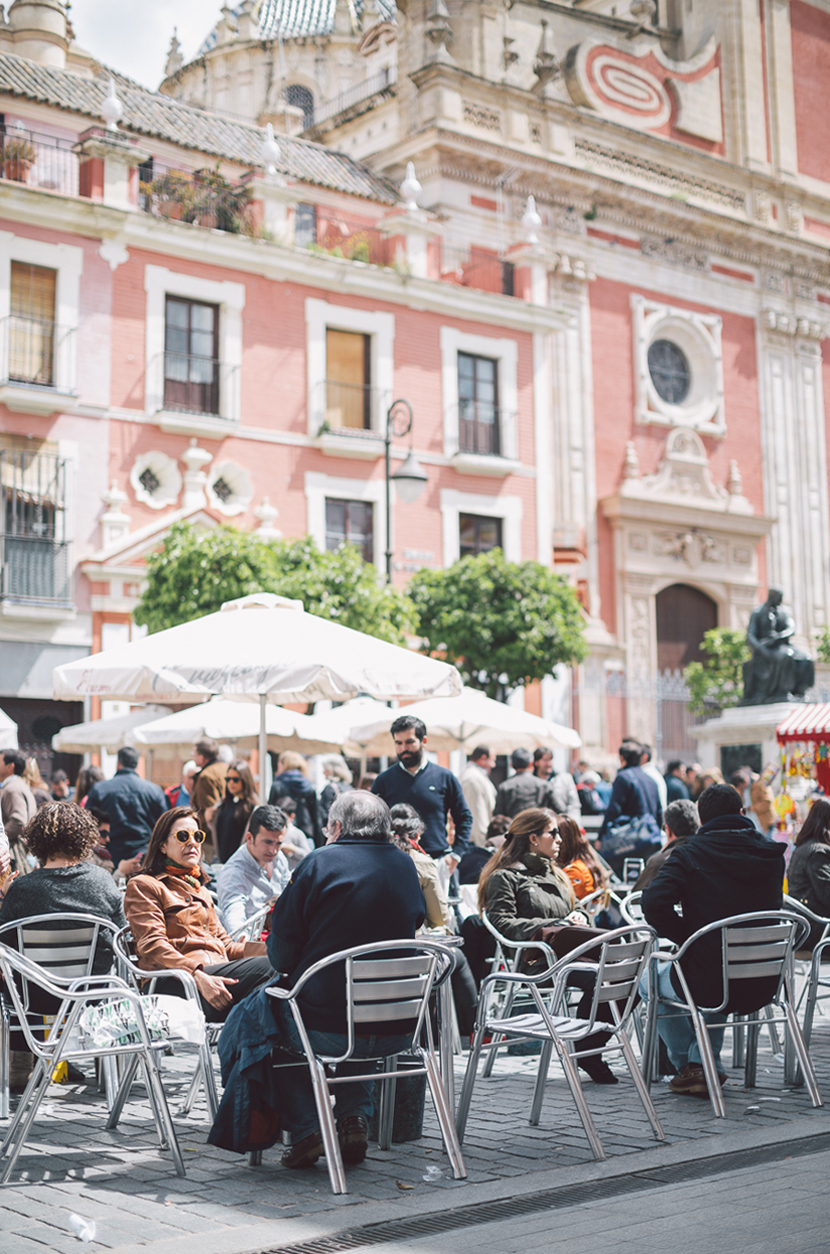 We wandered south in the city to the Cathedral of Seville. As we wandered through the city, we came across plazas full of people celebrating the day, enjoying the sun, laughing, drinking, eating, and simply enjoying life.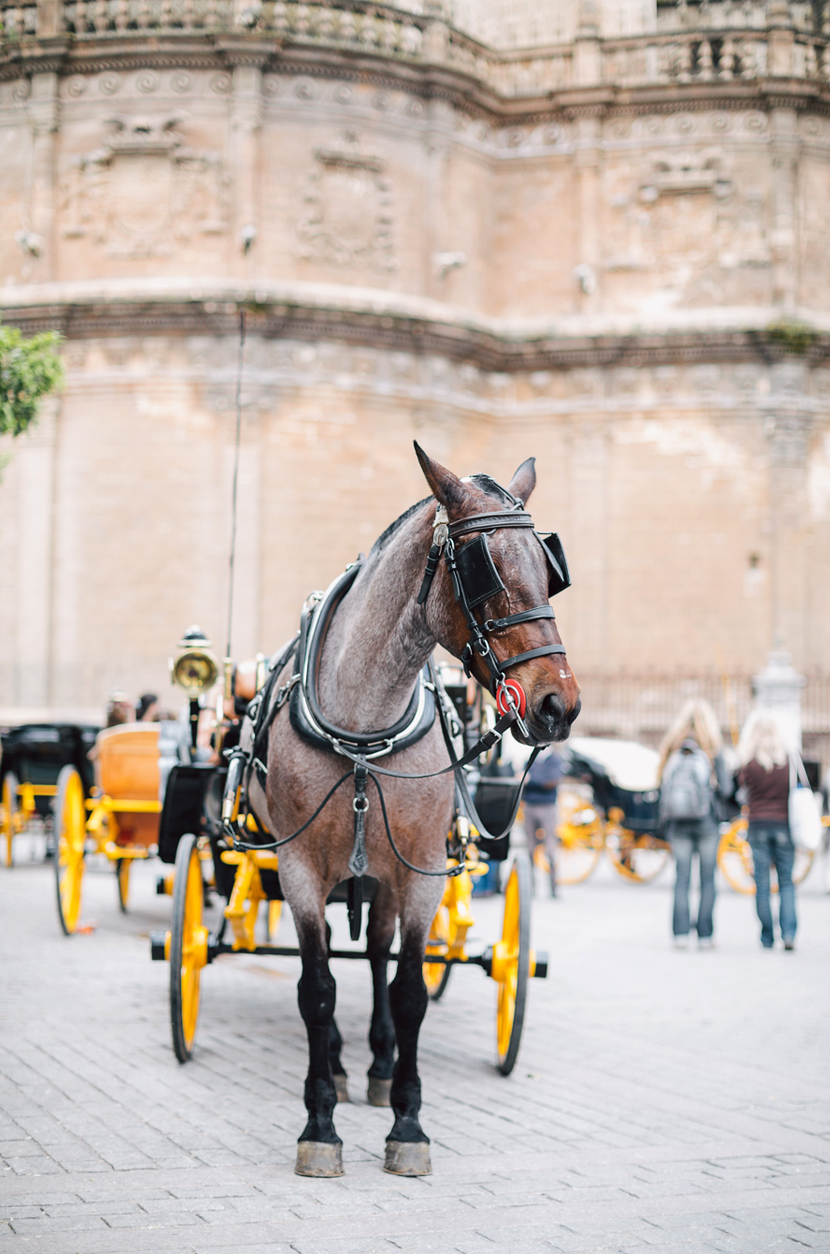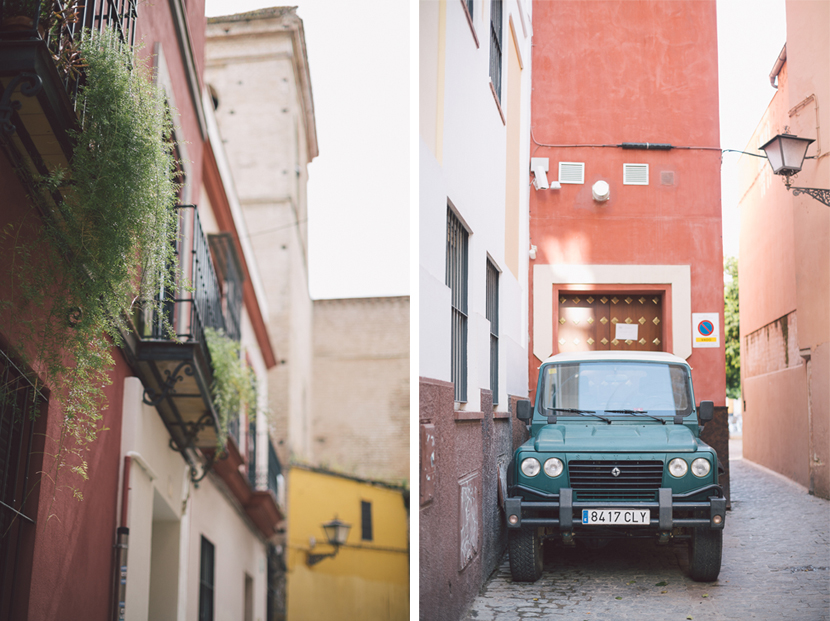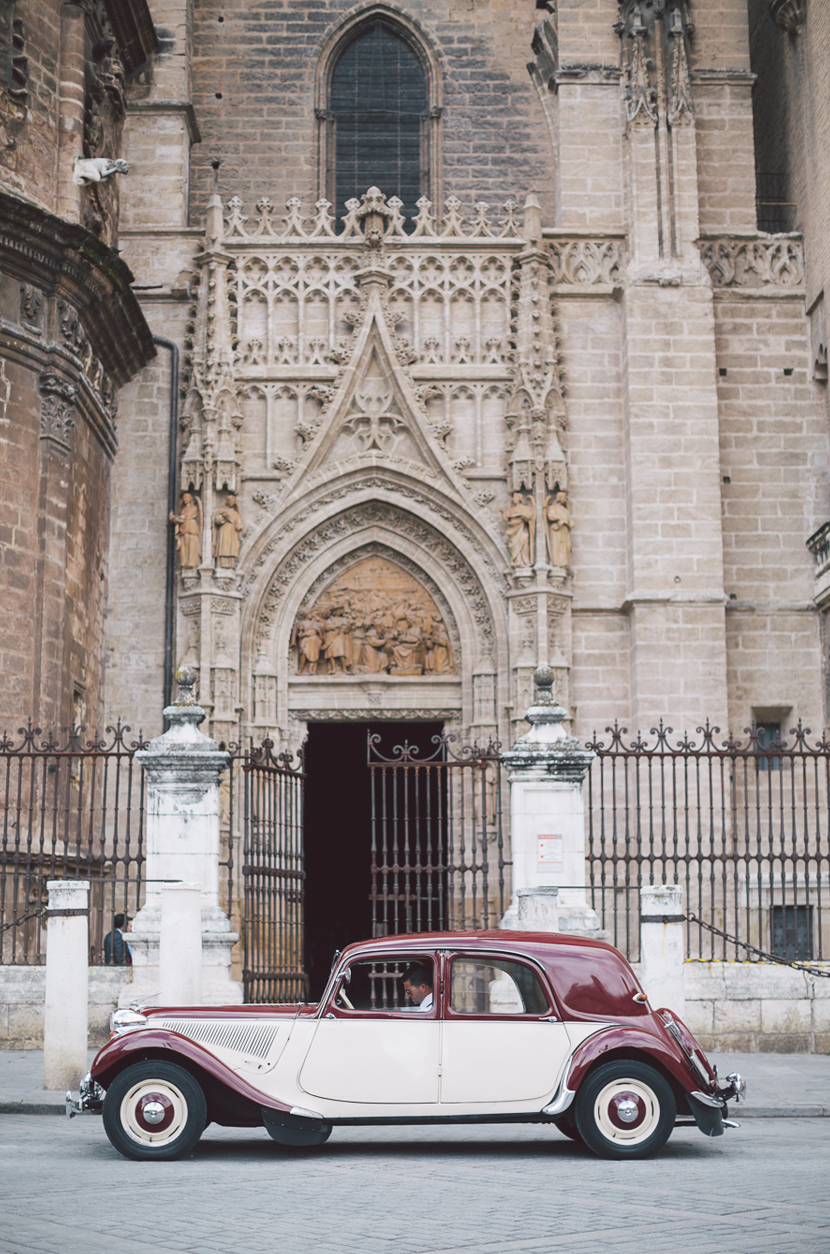 Arriving at the Cathedral we met Carolina and Jayden of Woodnote Photography and we climbed to the top of the tower. There are almost no stairs in the tower. It is all ramps, to supposedly make it easier for them to ride their horses to the top. I have done no in-depth research about why, but this is the what we heard.
From up the top of the tower, we could see the whole city from every direction. The light was beautiful all day as the clouds rolled through the city the mix between cool air and the sun on the buildings felt nearly heavenly.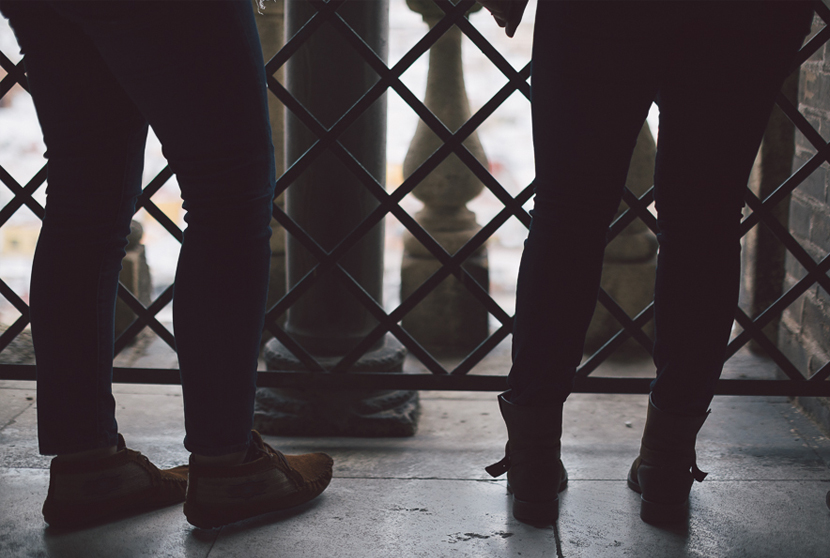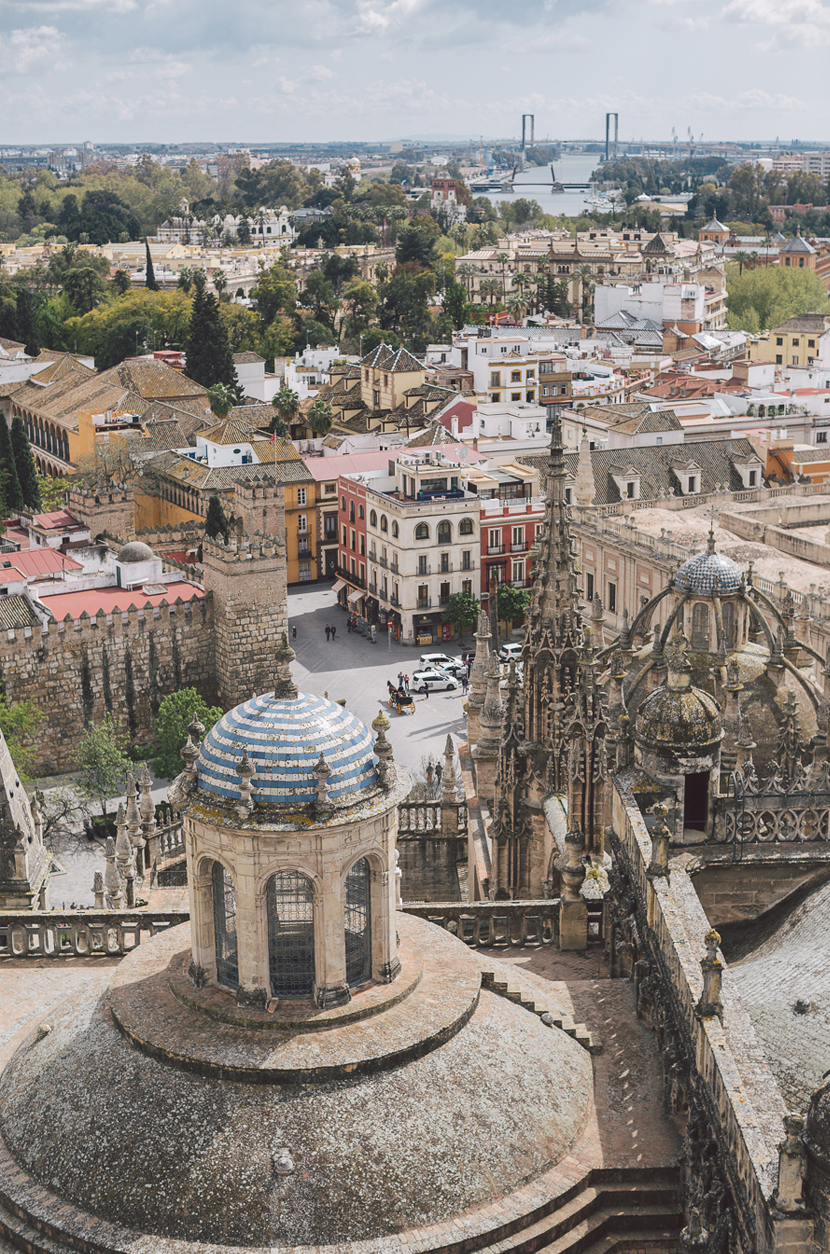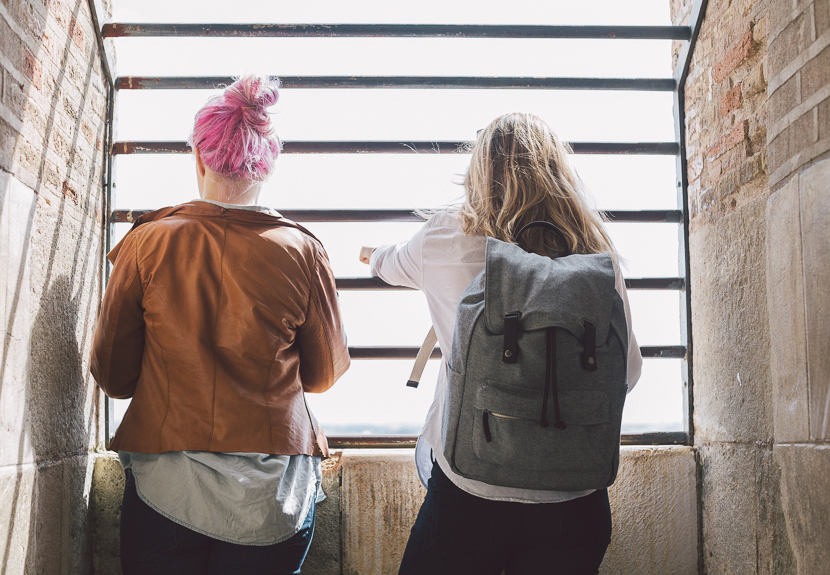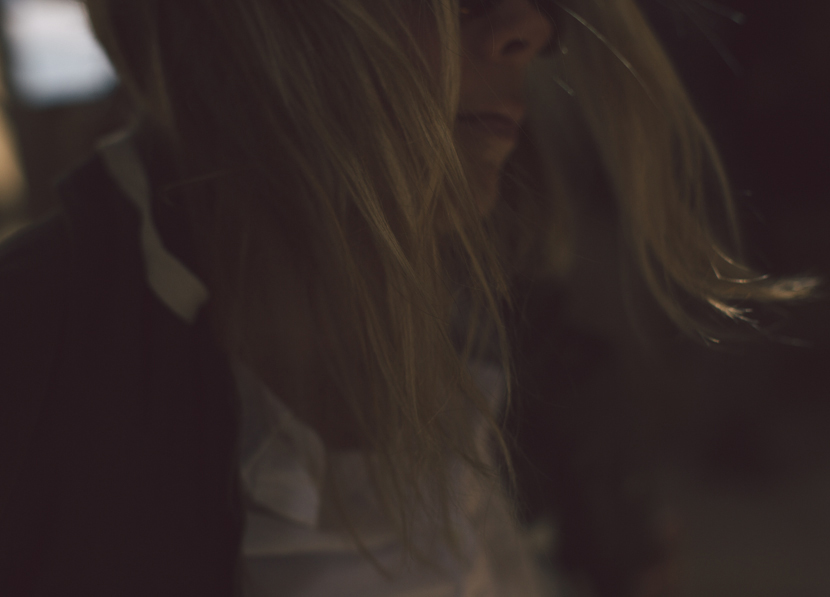 After climbing down, it was absolutely time for snacks and sangria. We wandered for a while till we found a place that felt just right. We ordered a pitcher, or maybe 2, of Sangria and a table full of tapas. Then without planning it spend nearly 3 hours chatting about life, work, travel, and everything in between. In a very short amount of time we felt we had found some very incredible new travel companions.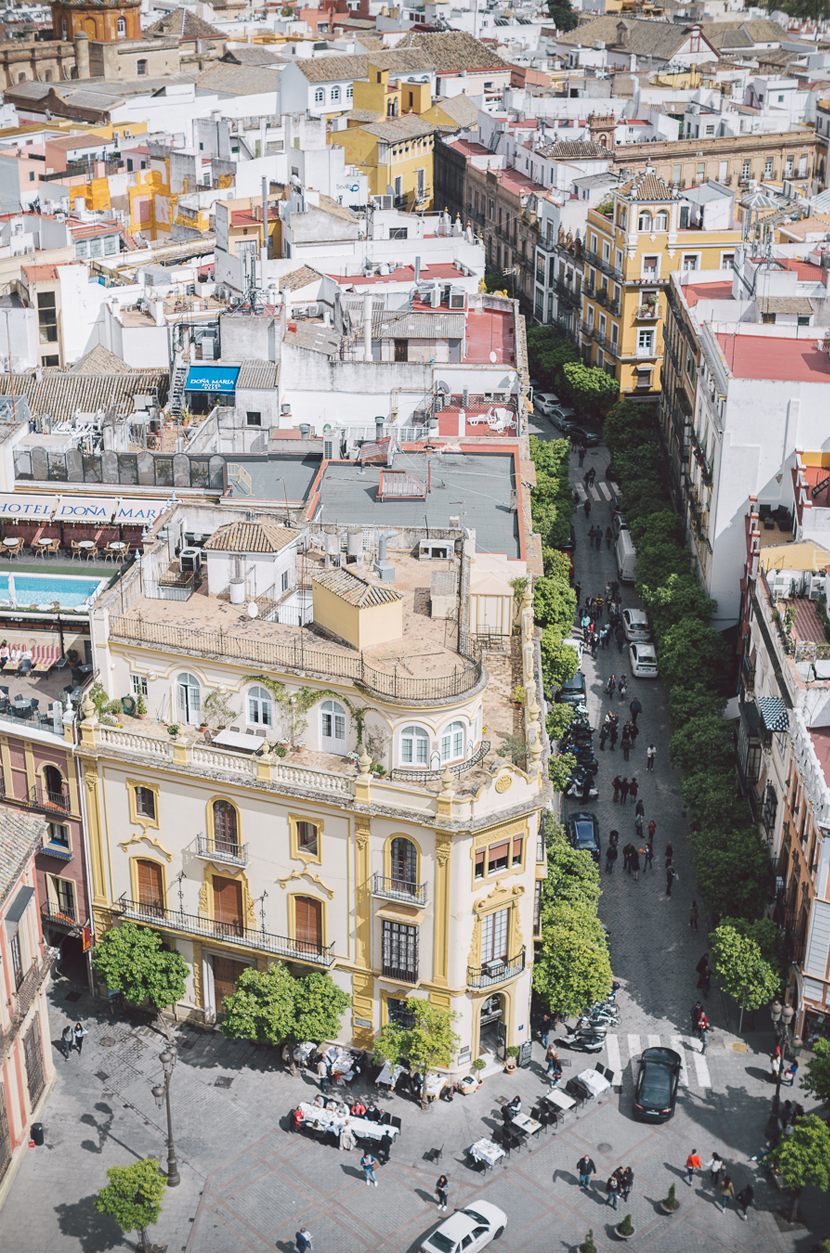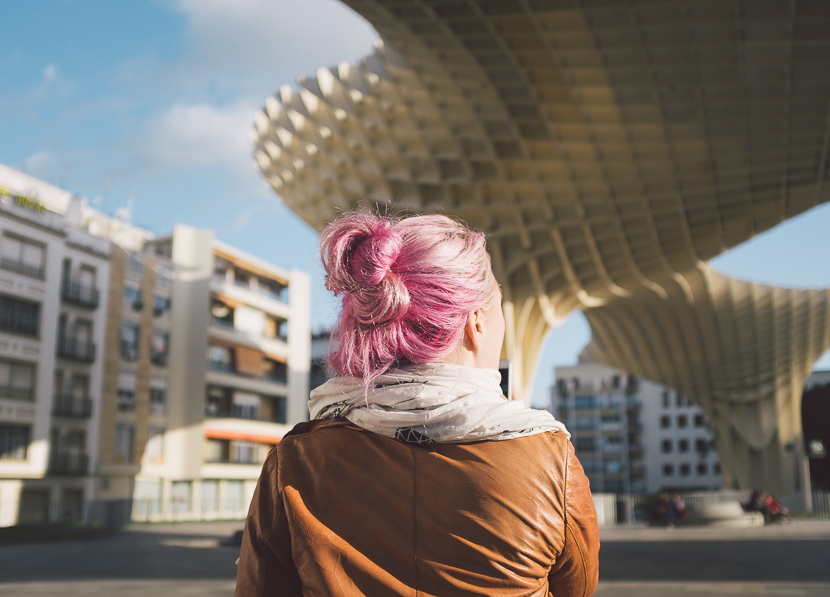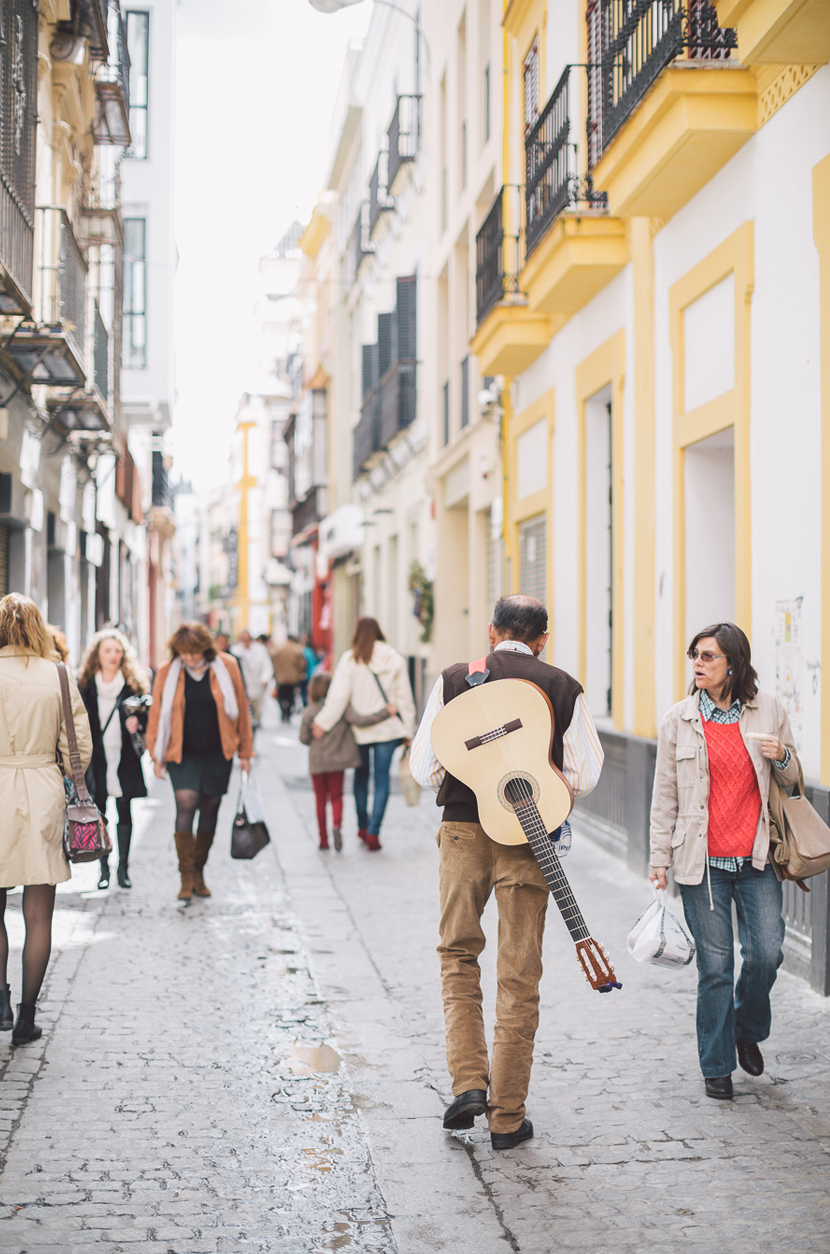 As we walked back to take a little rest and relax, we wandered down streets, got a little lost and simply took in the beautiful weather and culture all around us. It was so special. We laughed and enjoyed the slowness of the everyday life here in Seville. There are not many places I have been where life truly felt all about the moment you were in, and here it feels that way. People know how to live in this city.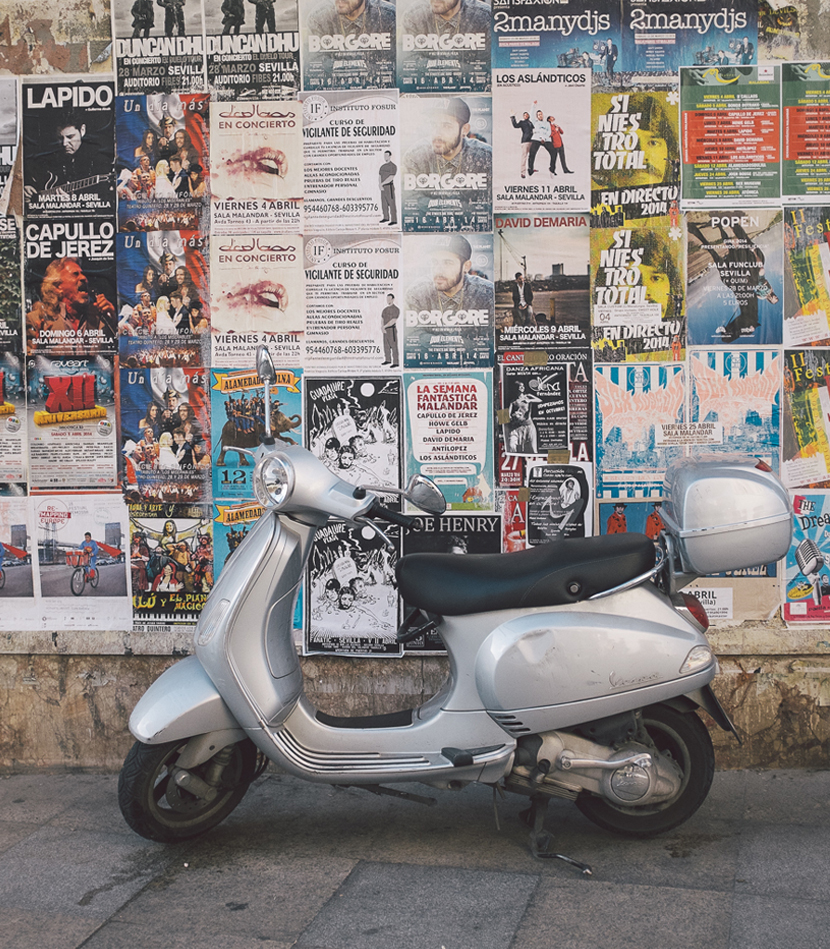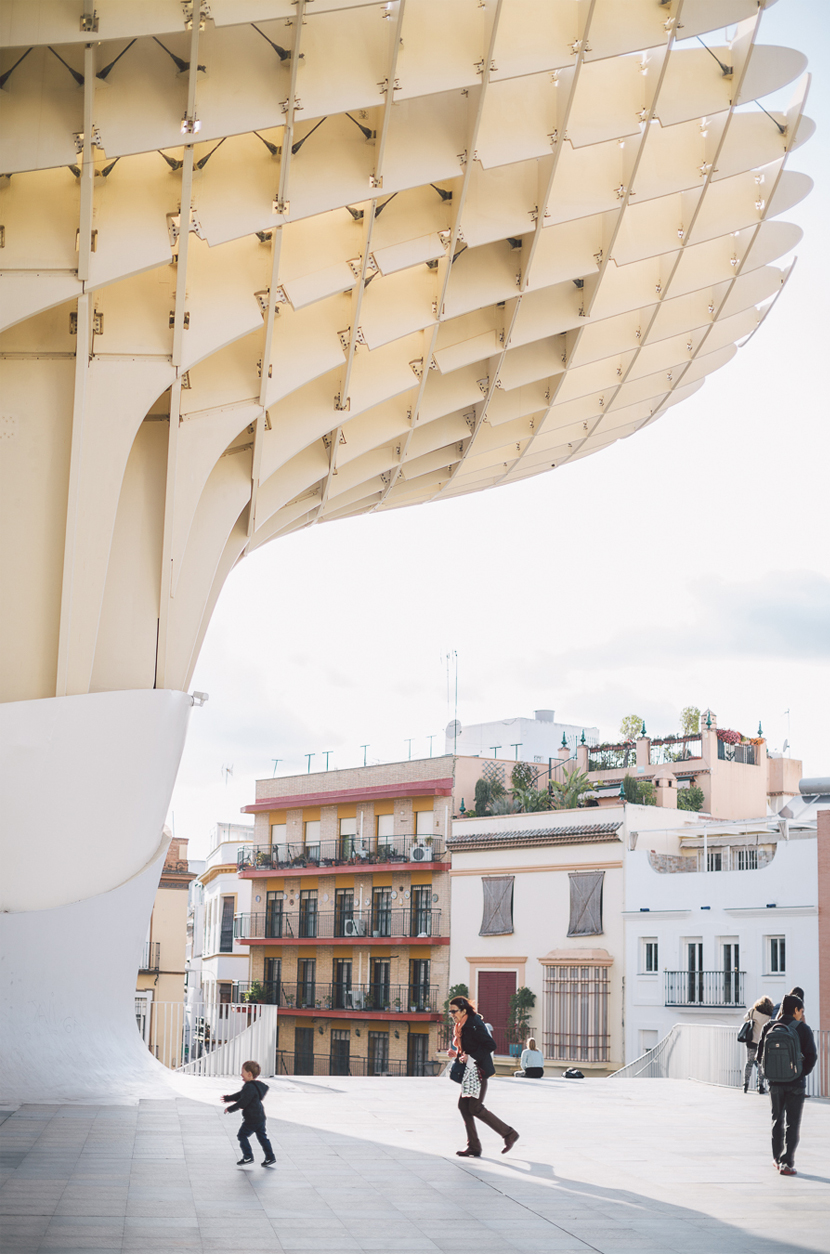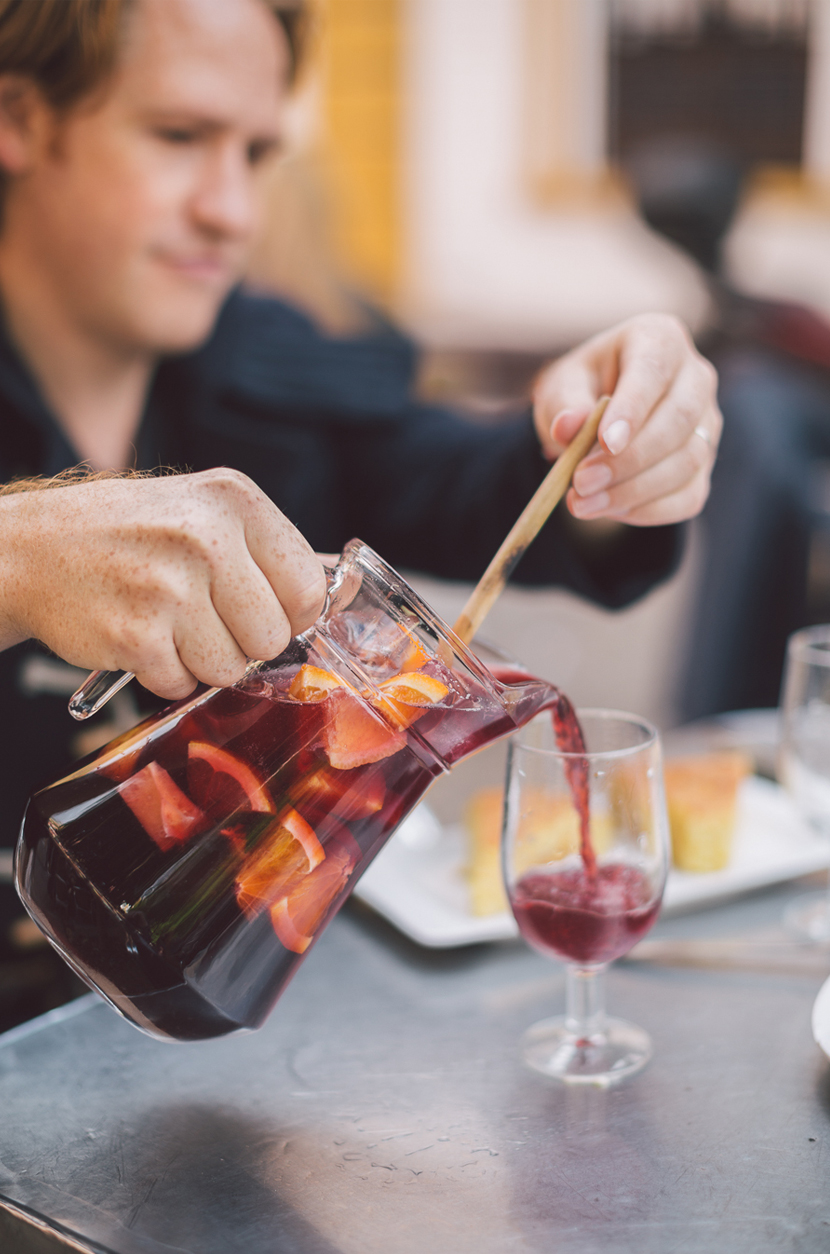 We took naps and then met later that evening at the oldest restaurant in Seville that opened in 1670 called El Rinconcillo. Our waiter was the sweetest thing in the whole world and it was traditional Spanish food in every way. The wine was outstanding and every single dish we ordered was oohed and ahhhed over.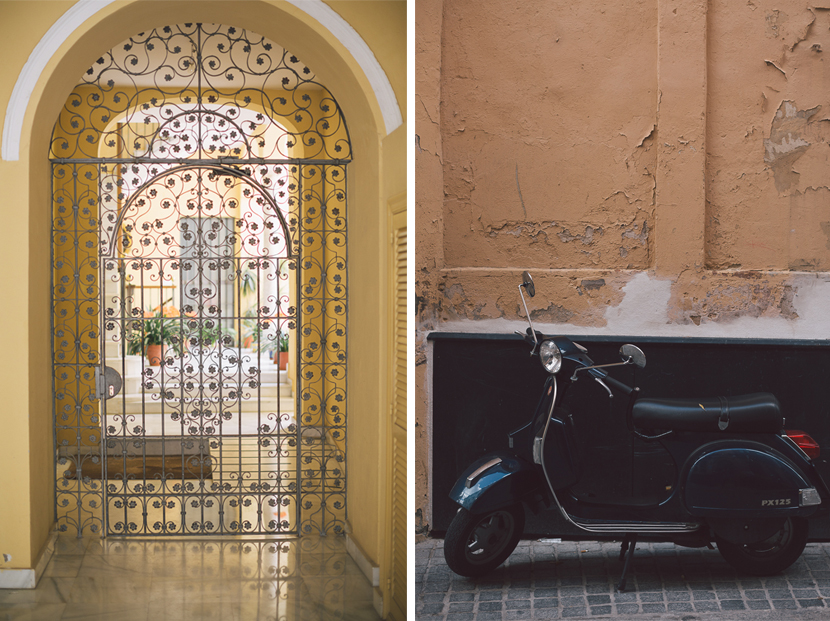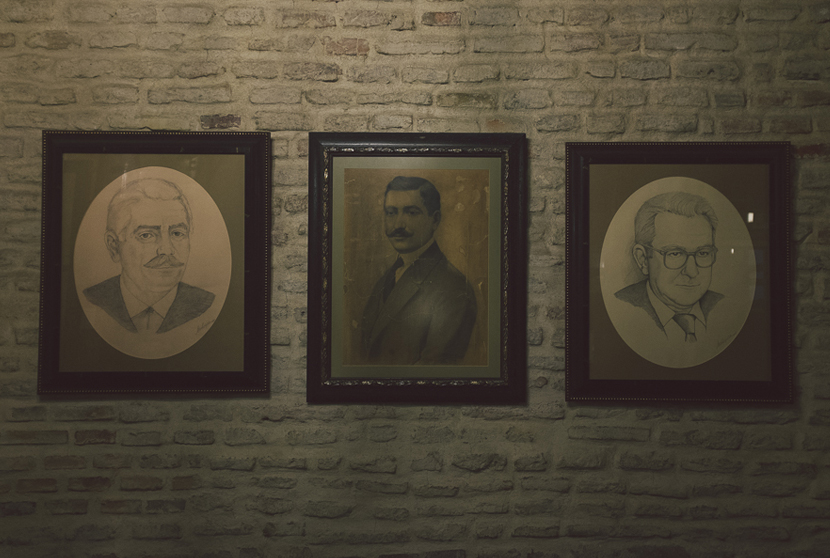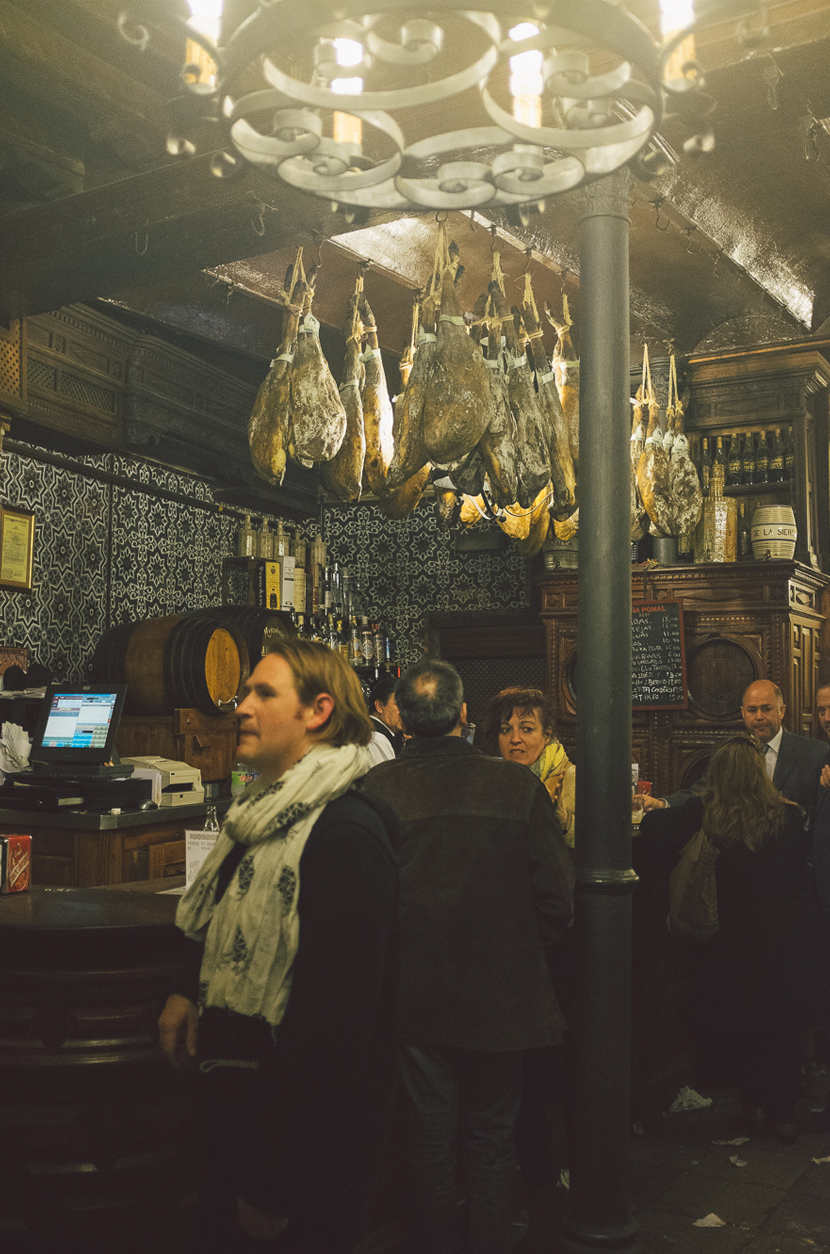 It was a truly wonderful and amazing day that we will cherish. It has been really special getting to make new friends in a new city. I couldn't be more happy that we just so happen to be here in Seville together by coincidence and made the effort to meet up. We have found kindred spirits in Carolina and Jayden and that was worth the trip alone. We have come to love traveling and the new friends we end up meeting up with along the way. Typically they are american and they are either people we only know from instagram, old friends, or they are simply friends of friends. It is amazing to find each other each in a city that is not our own in a country that we most likely are unfamiliar with. Then together we explore and enjoy the beauty and adventure of a new place side-by-side. It truly is a fun and exciting thing.