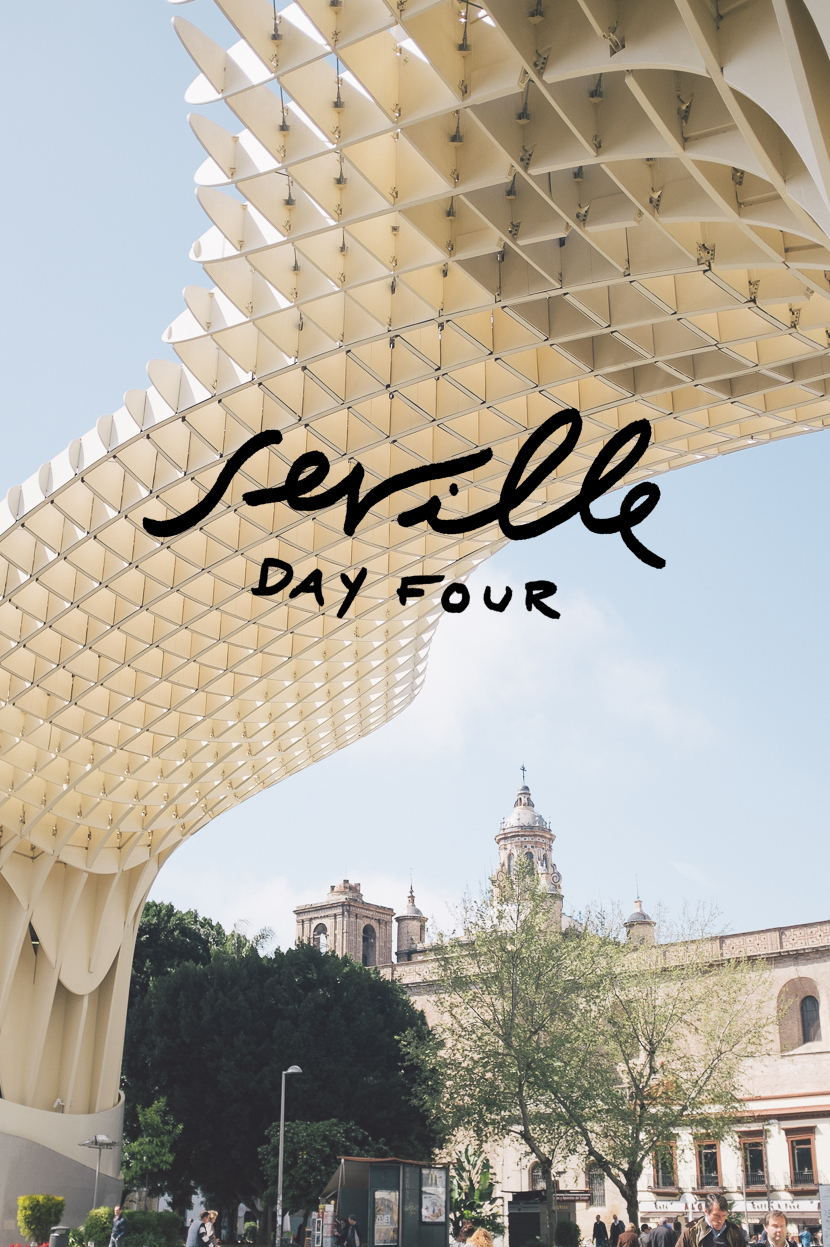 We fell asleep the night before thinking that the sun would only be shining the day before during our time in Seville and that would be it, but we awoke to a wonderful and brilliant surprise of a gorgeous sunny day. Our plans of hunkering in to our apartment and working were quickly dashed in order to enjoy the beauty of the city.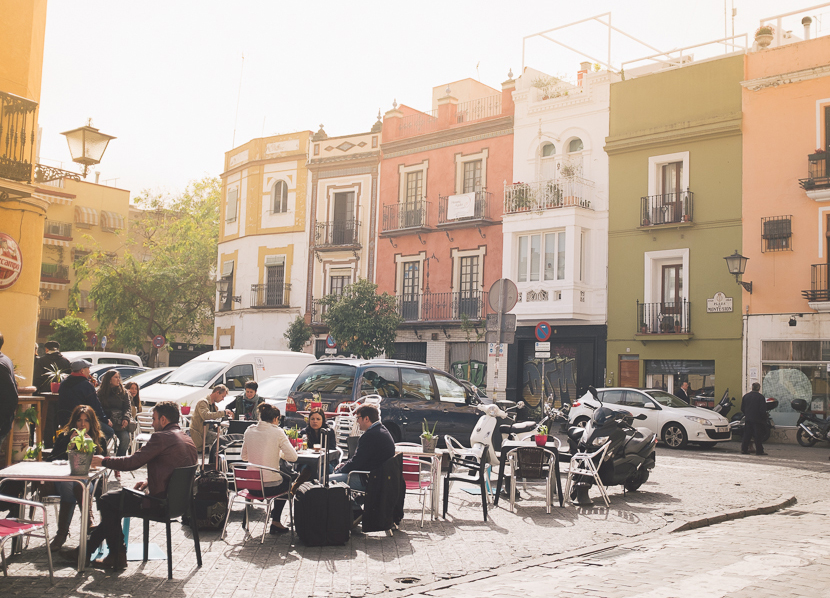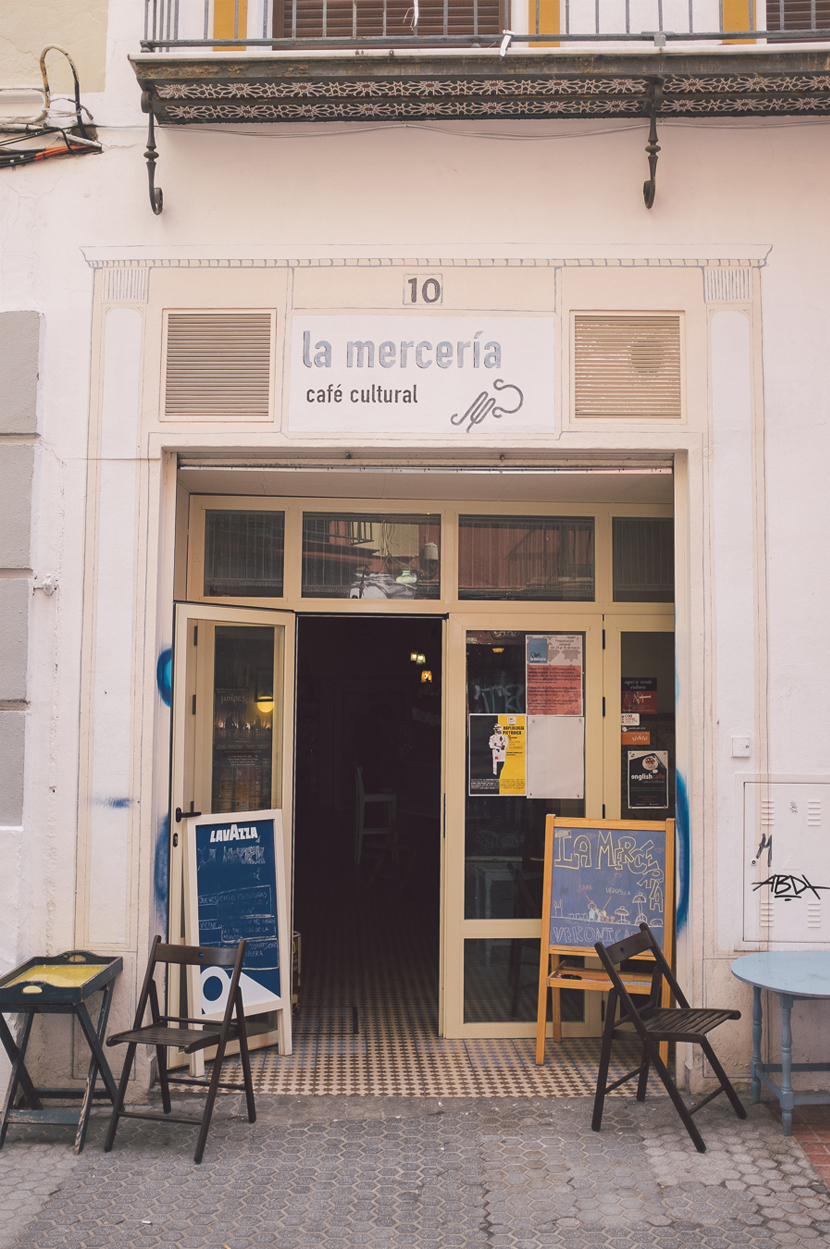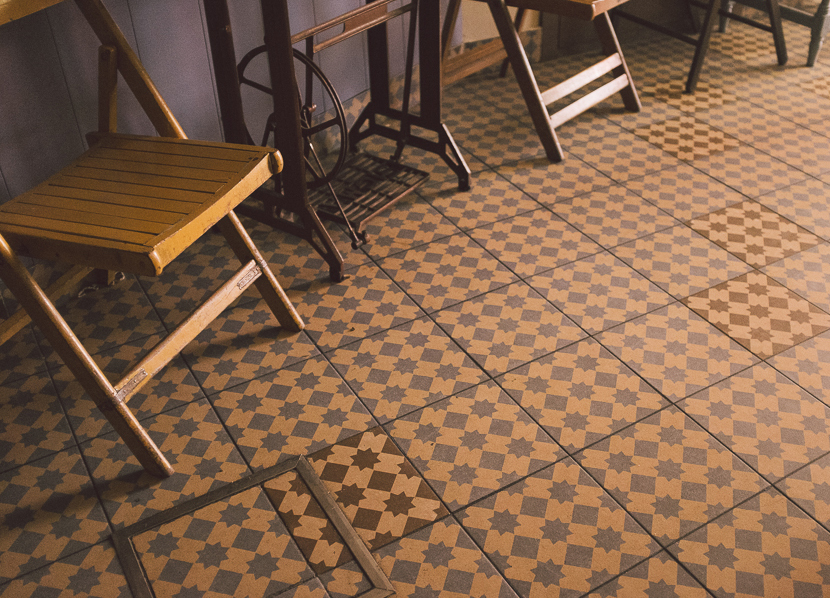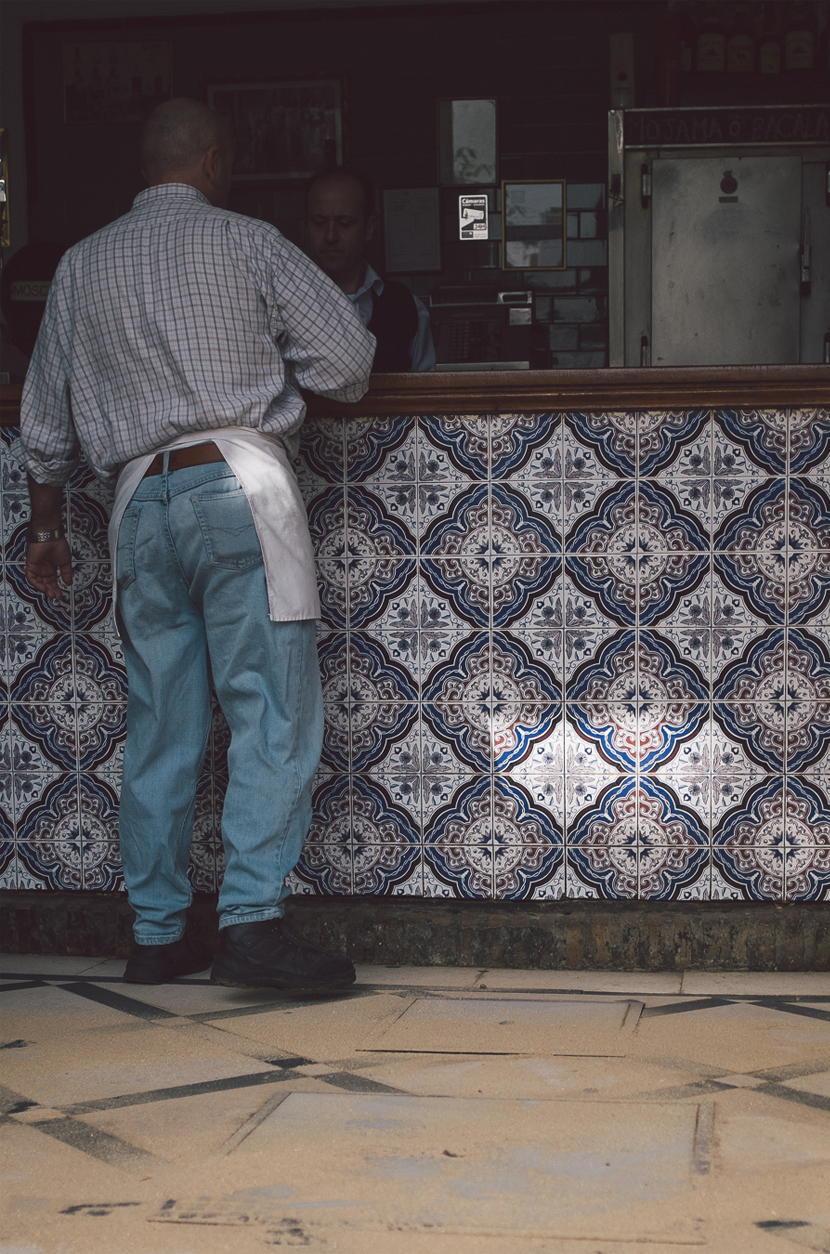 We met up with Caroline and Jayden again and decided to simply make the most of the day. We began at a small cafe where we had coffee, croissants, and nutella. There we sat with our coffee and croissants, chatting about life and work. We chatted about the struggles of owning a business as a married couple and the rough things that can come in to play along the way. It was a heavy but real conversation that I think was necessary for us to each share our experiences and fears.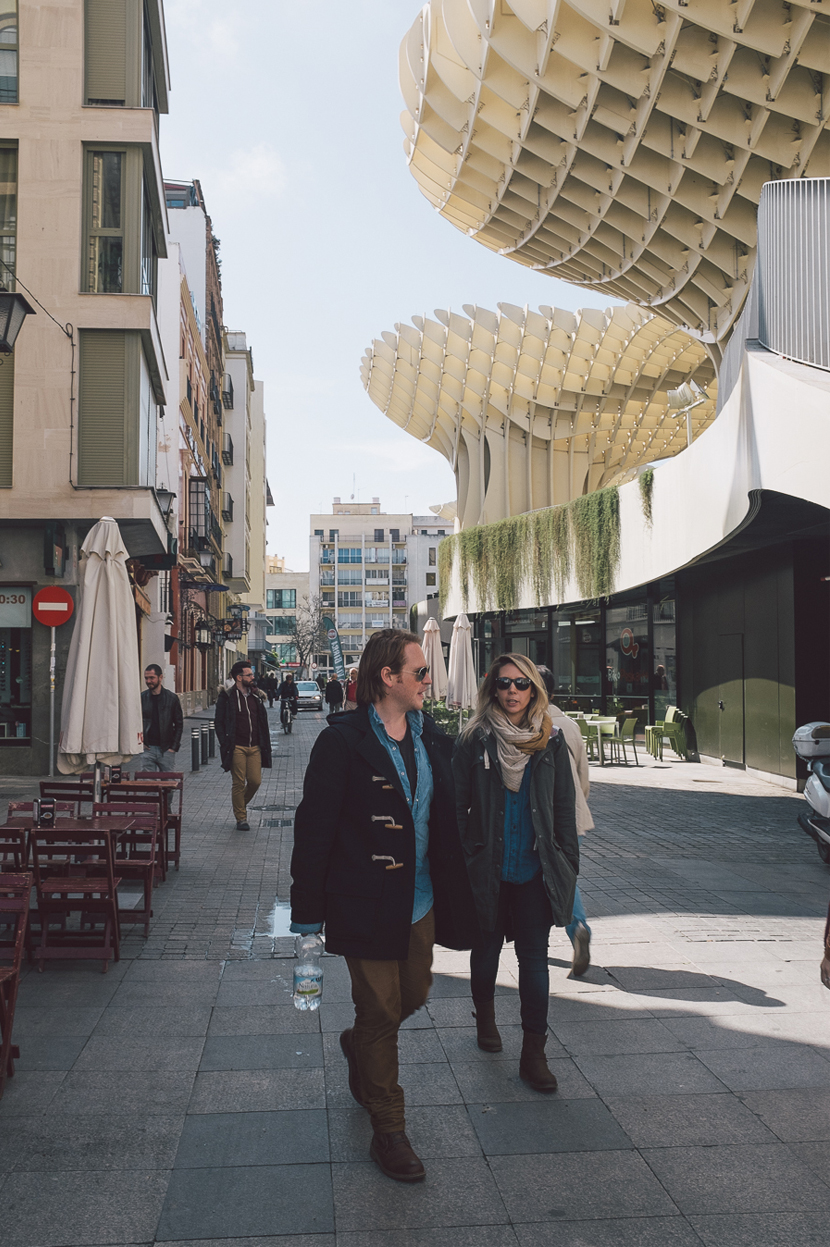 After breakfast we decided to wander the city, hopping from cafe to cafe, eating at as many different tapas as possible, and, oh yeah, having as much sangria as we could conceivably handle.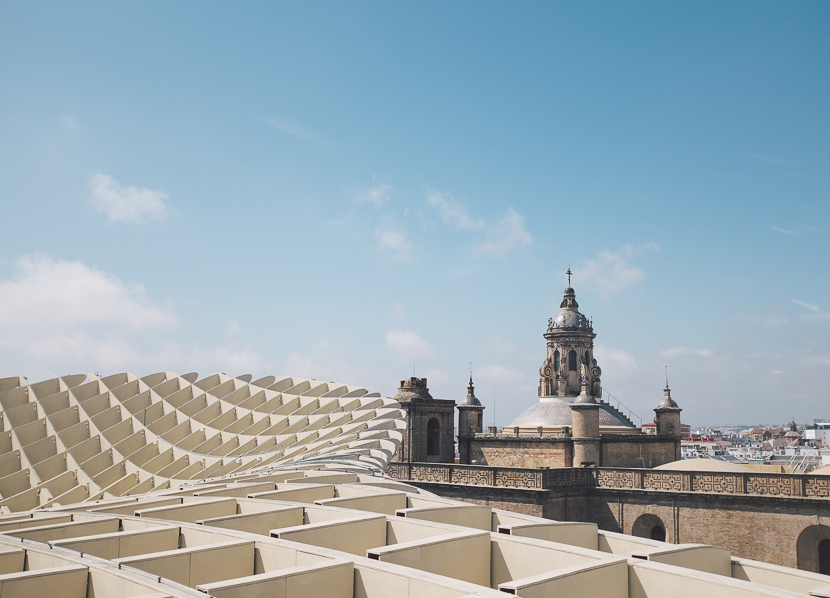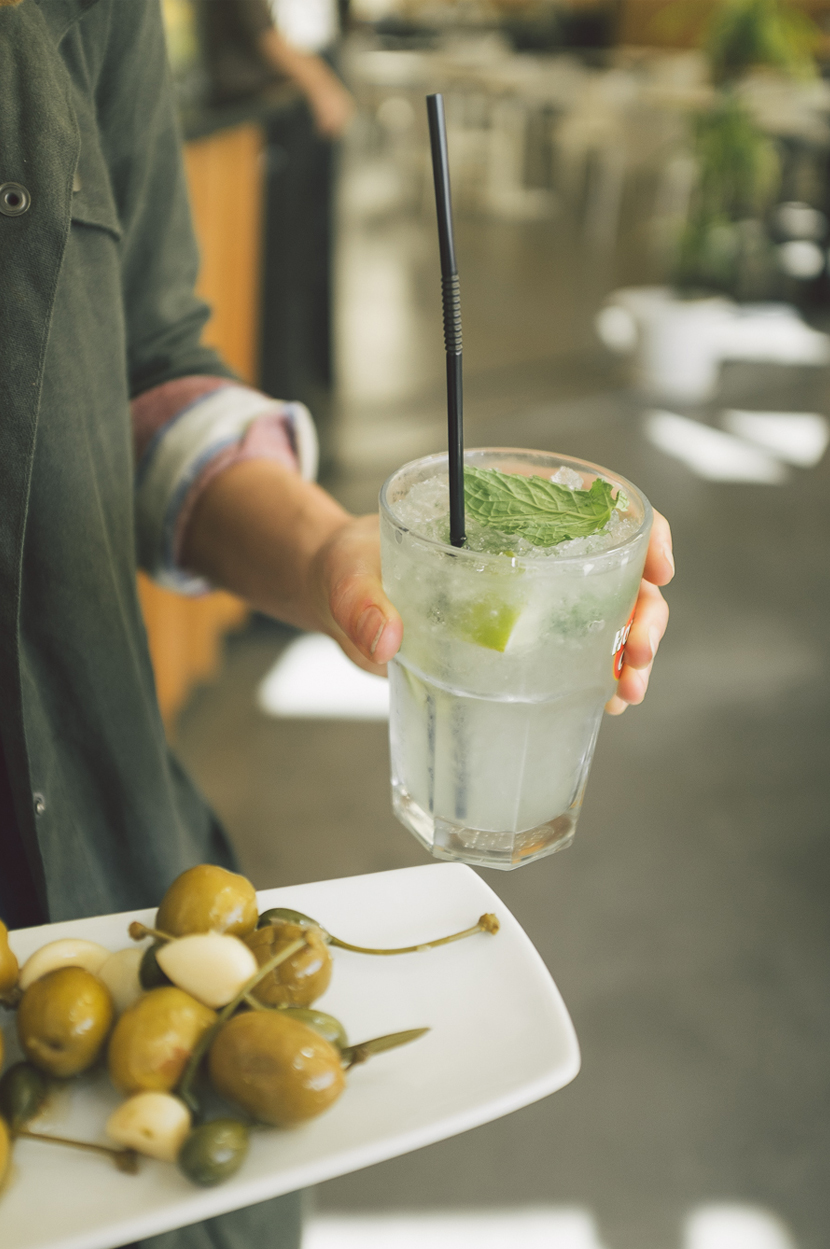 The day before we had talked about heading up to the top of the El Mirador (the largest wooden structure in the world) that sits in the heart of Seville. It is this amazing structure that canopies a section of the city and it is absolutely beautiful. We paid 6 euros a piece and took the elevator up. We wandered to the top, snapped photos, and had a lot of good laughs about the crazy places our travels had taken us. The coolest part about coming up here is that you can not only experience a wonderful view but your ticket gets you a drink as well. So we climbed to the top and enjoyed the sun and drank beers and ate some awesome olives.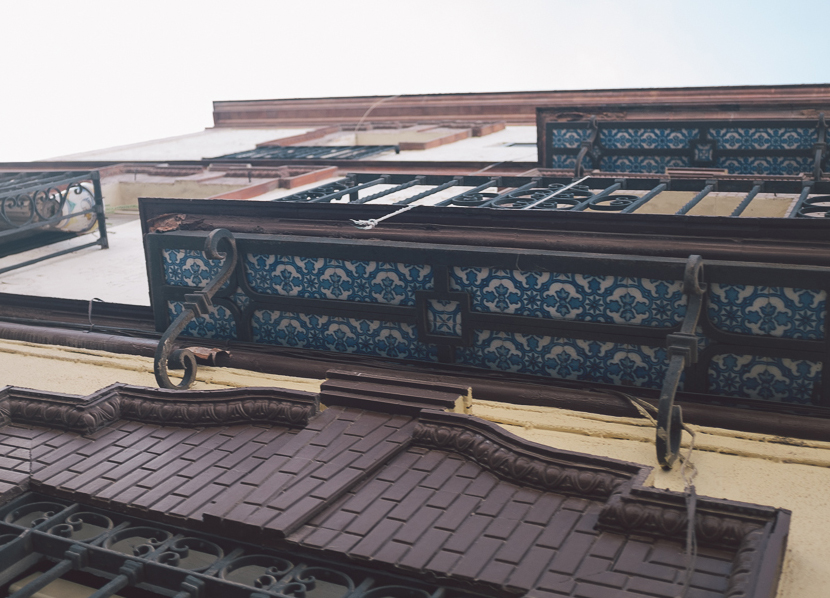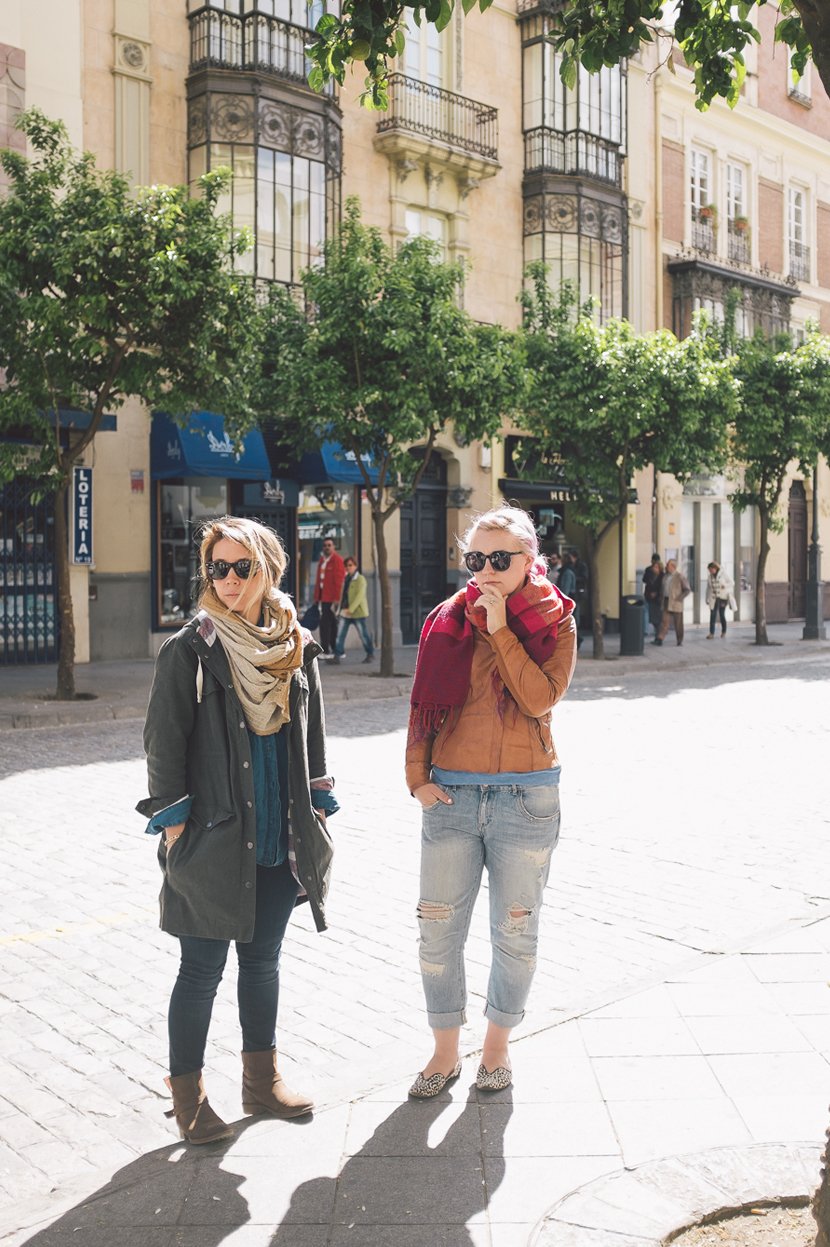 From there we decided it was time for a good lunch before we took some time to relax and work. So we wandered till we found a place that felt just right. Sure enough the food was amazing and so were the drinks. In fact Volapie was one of the best places we had lunch at while in Seville. The presentation and everything was spot on as were the super sweet wait staff. I highly recommend stopping in here for a lunch or tapas.
As we tied up lunch we realized we needed to take some time to take photos of each other because we each rarely get photos of each other as couples. We decided to wander back, grab our better cameras, have a little siesta, and enjoy the sunset on our roof top terrace at our awesome airbnb space on the Alamada Plaza.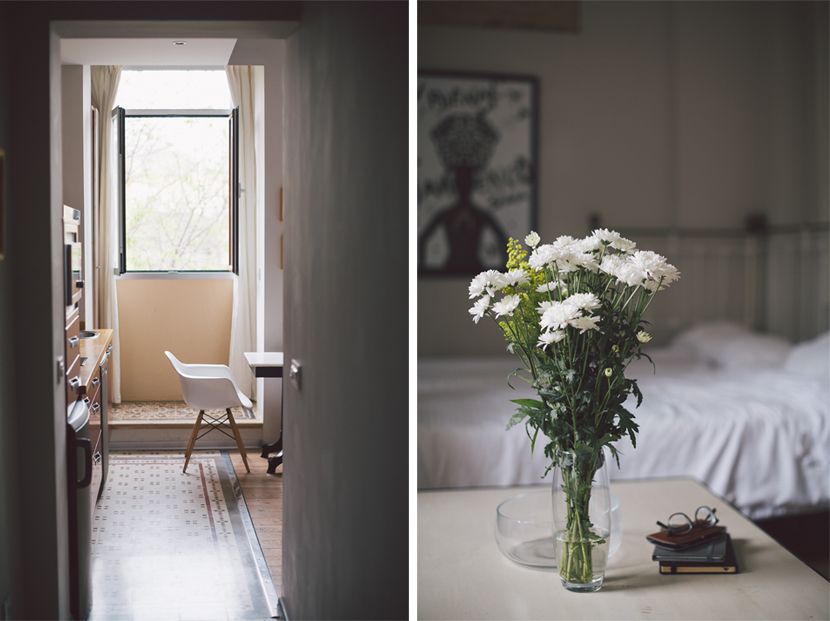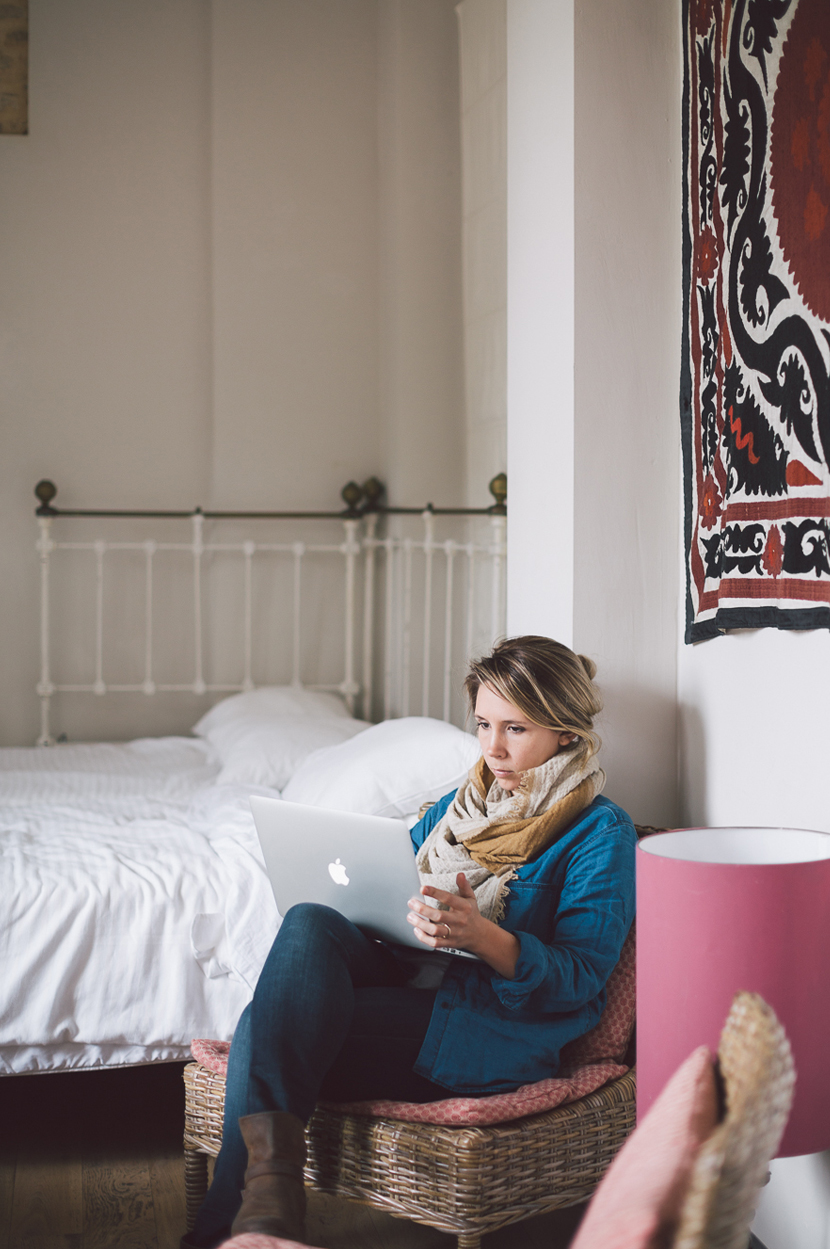 Sure enough it was very simple. We pulled together some chocolate, granola, dried fruit, fresh oranges, and wine. We took the lift up and pulled together our little snack table. We sat among the potted fruit trees and watched as the rain clouds rolled in. It was a ton of fun and honestly the best way to end our last full day in Seville.
There we hung for nearly 2 hours until the rain made us bring our party back to the coziness of our apartment. We hung out and talked about where we were going next. For us it was Barcelona and for them it was Morocco. In every way they made me want to jump a plane with them to see Morocco.  They totally sold me on the idea of that country. It sounded amazing and extremely special.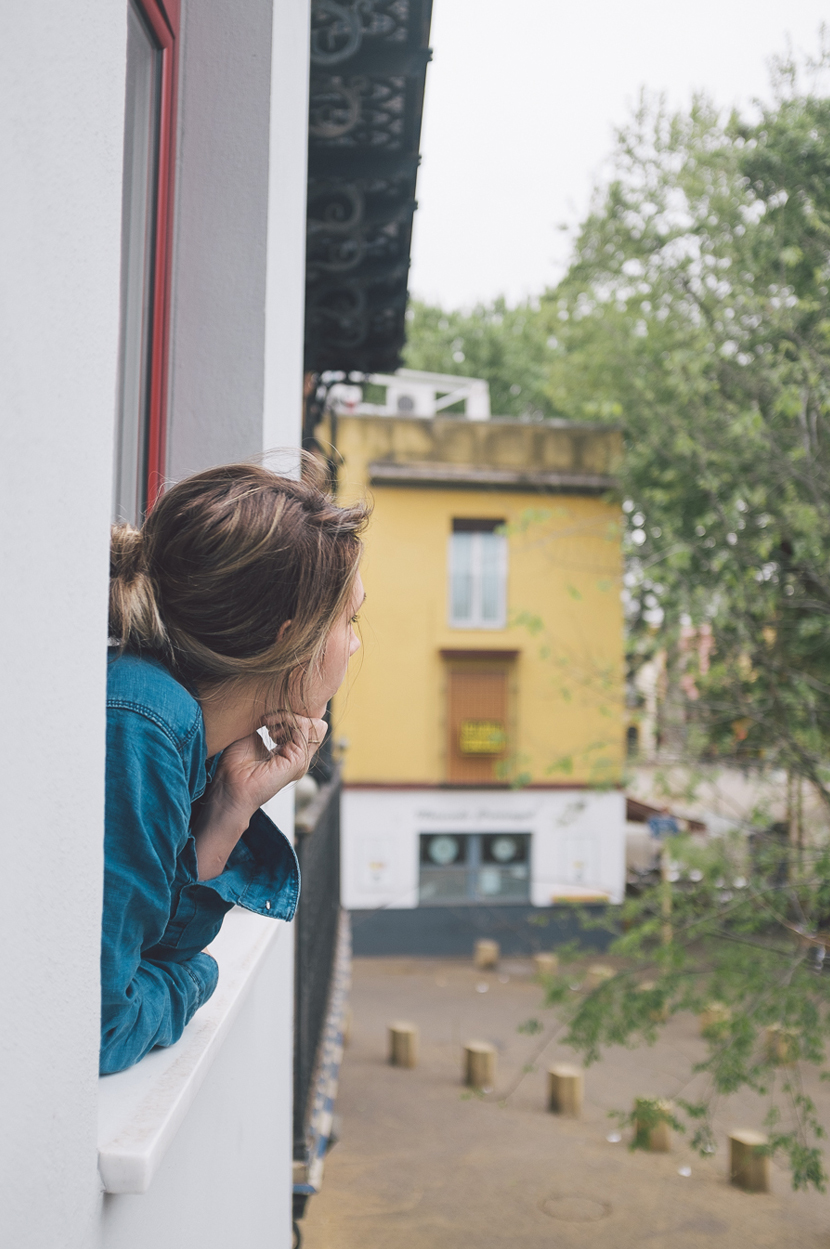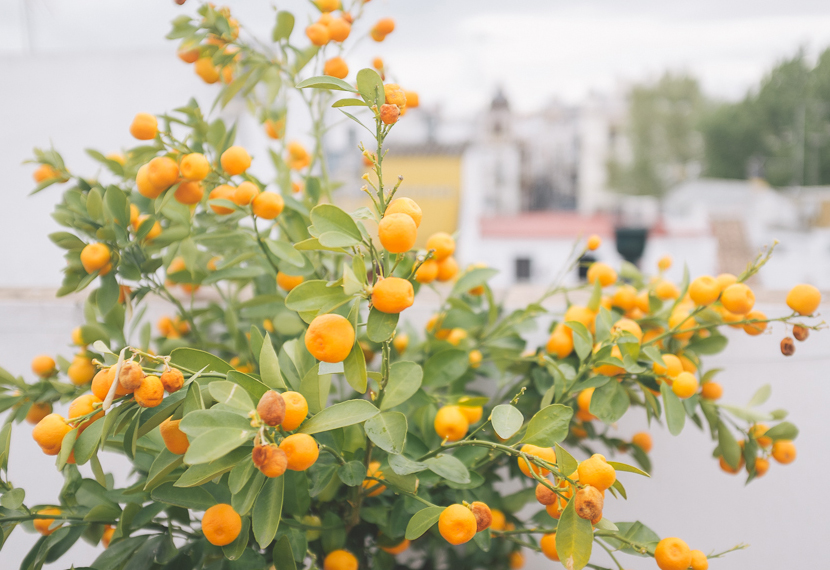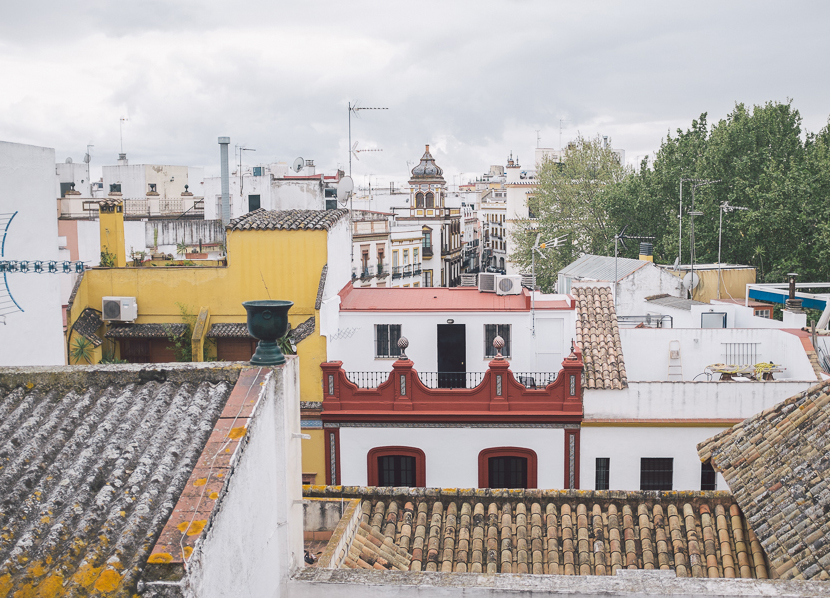 To end the evening we headed back to a bar Mike and I had wanted to try called Bar Antojo.  We were the first in the door at 8:30 and the kitchen wasn't opening till 9, but we sat anyways. We enjoyed some sparkling water and continued conversation about work and life and then once the kitchen opened we ordered tapas and enjoyed the rest of the evening.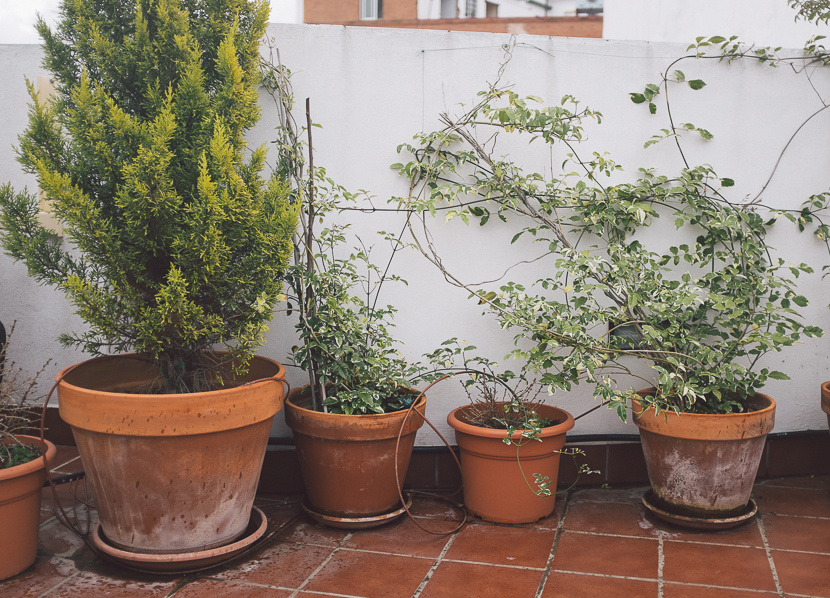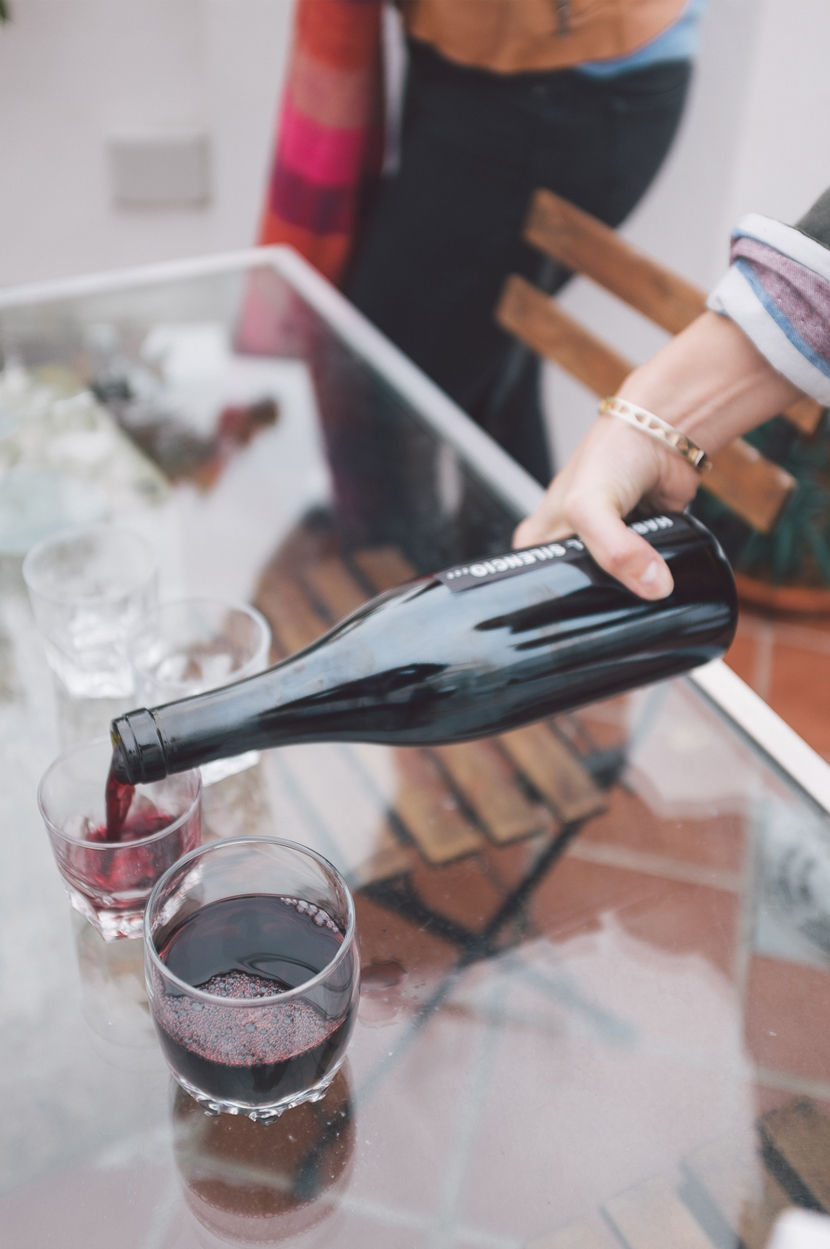 When we finally needed to head back home, the rain had rolled in and was coming down. We said goodbye and offered good luck to each for the next chapters of our trip. It felt sad to say goodbye, but I am so glad they had been apart of our trip. I always believe people come in to your life for reasons and so I am excited to see what the future brings in our relationship in the years to come. I also feel so inspired by listening to their own story of love, creating, and chasing their dreams. It felt wonderful and refreshing to enjoy so many meals with such kindred spirits. Truly it felt like a very special weekend.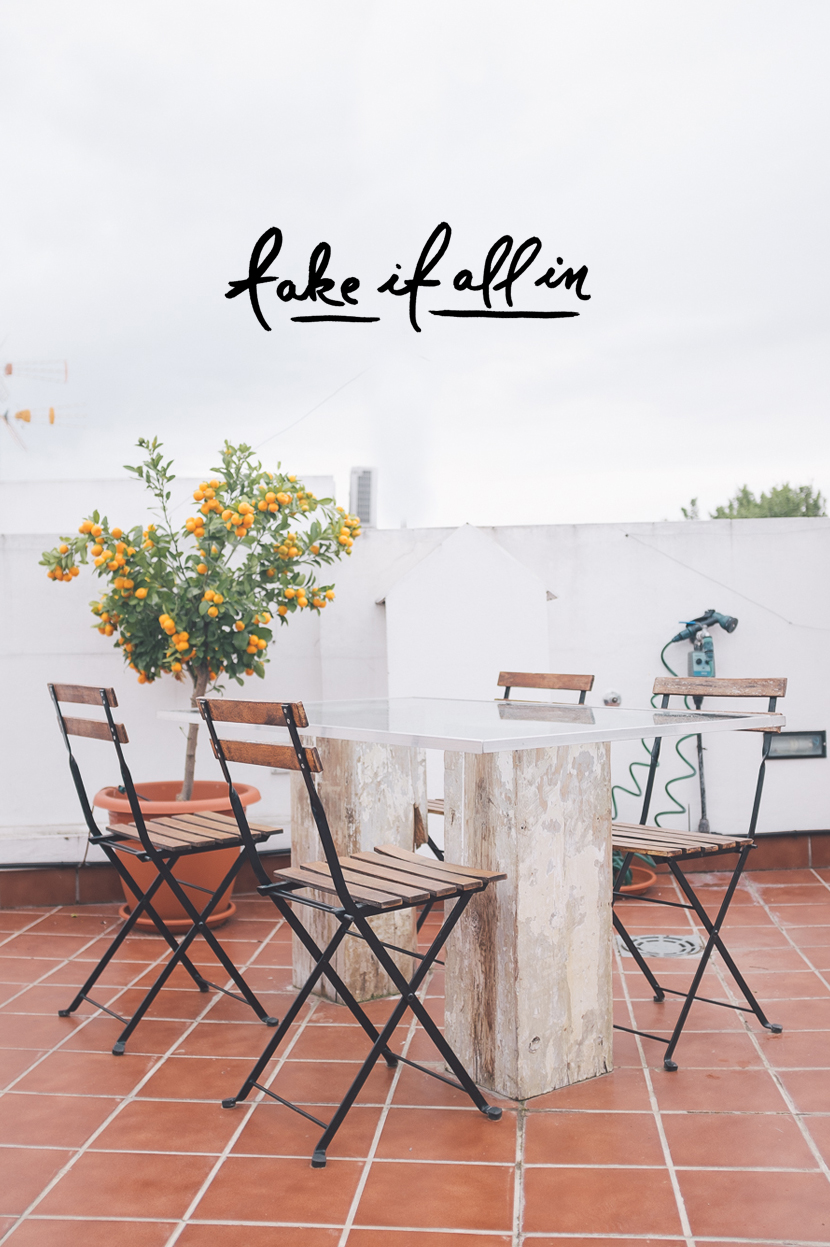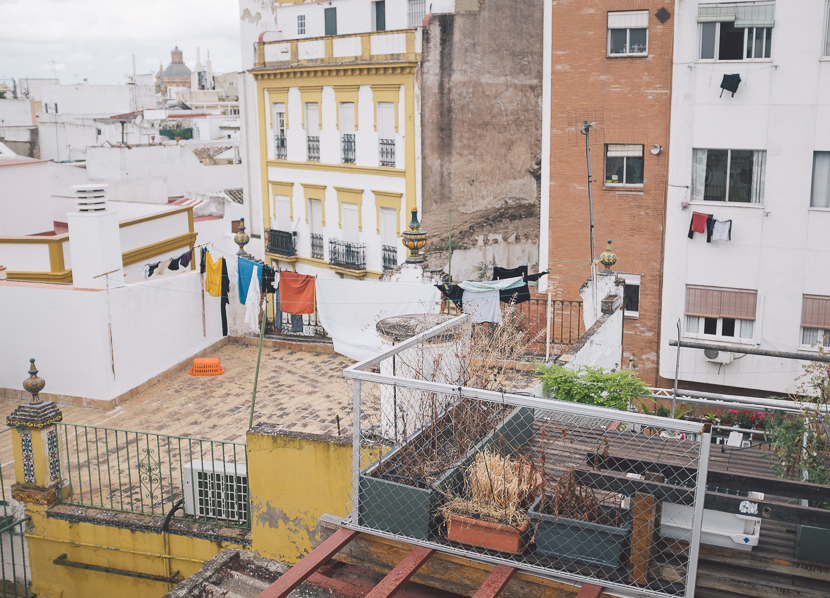 In the morning we will fly to Barcelona and meet up with our college friends, Wes and Linda, who currently live in Germany. We are so excited to spend time together for the next 10 days.
On to Barcelona my friends!