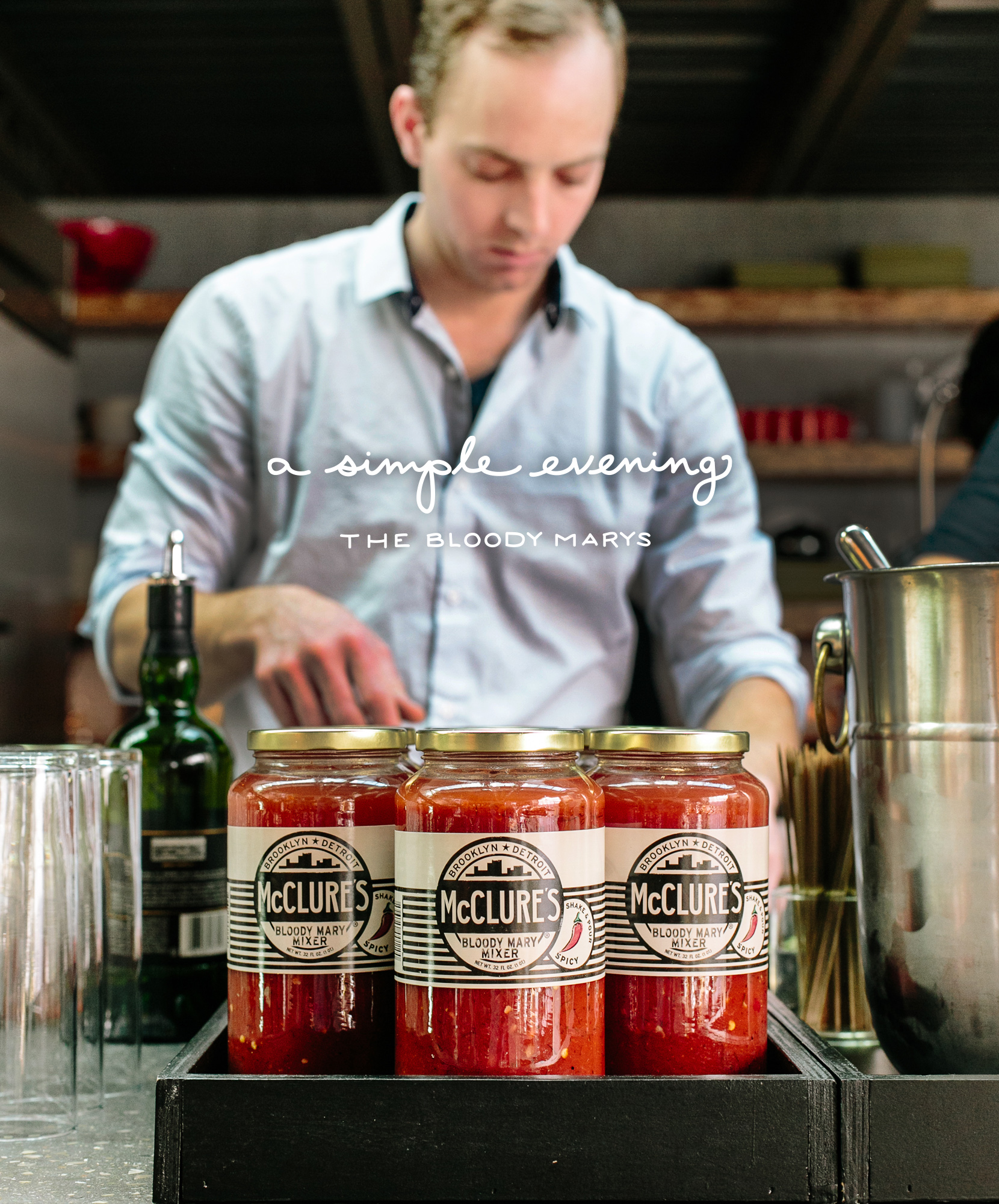 I am sure many of you all remember the first time I worked with Mcclure's back in August…remember the first Simple Evening? I do. Mcclure's was the beginning of the Simple Evening Series that have truly transformed my concept of community and have allowed me to go after my passion for bringing talented people together in their communities around a table where they have collaborated to make it happen, so it is pretty amazing to have had the chance to work with them again to make this Simple Evening come together as well.
Last time I did not get to share as much of the beauty of what they do with you all as it was my first one and we all have to begin somewhere, right? Well this time I am excited to give you all even more behind the scenes of this great company began by Joe and Bob Mcclure from their family recipes.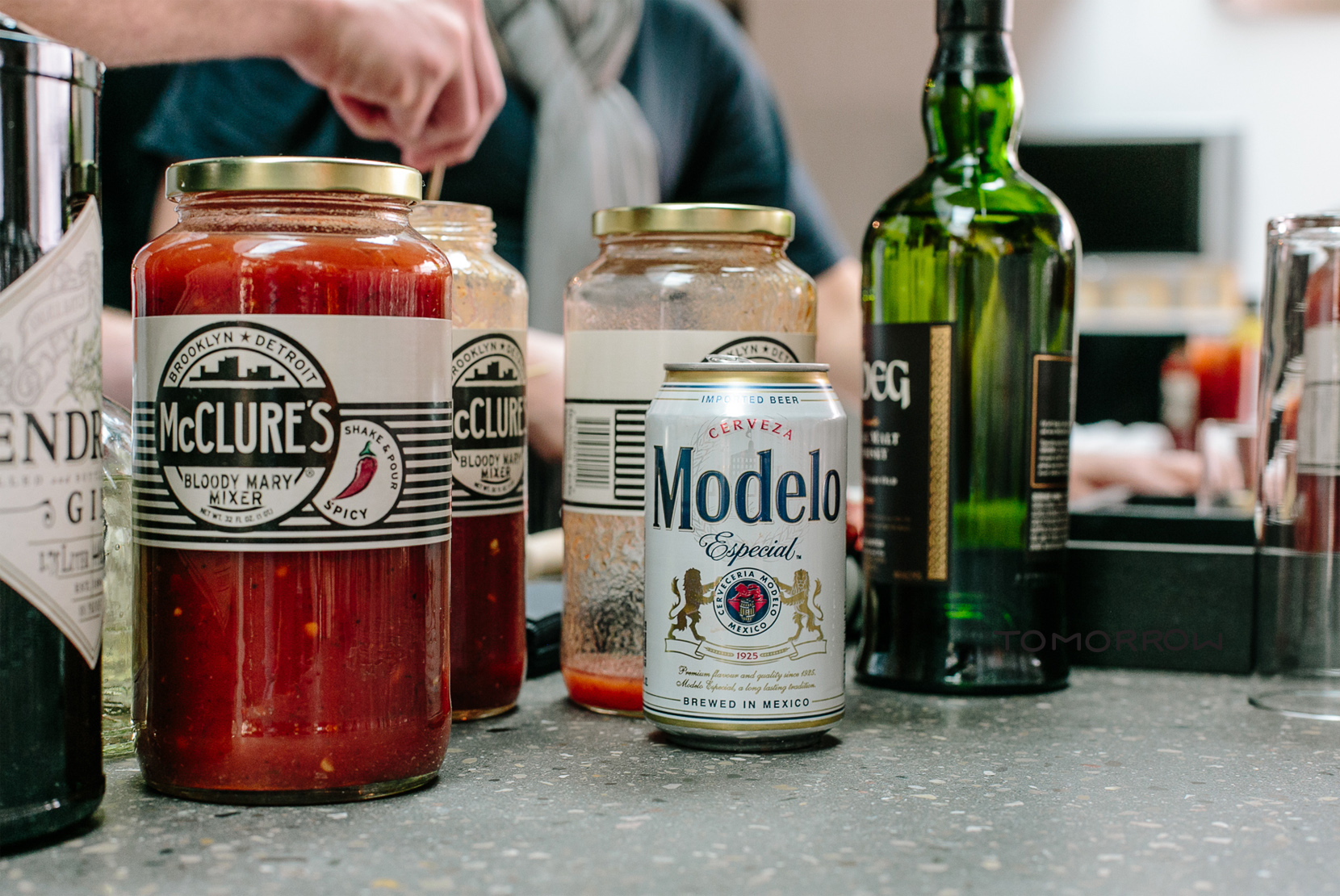 This time we got to stay with Joe while we were in Detroit and it really was awesome to get to know him more not just as a business owner but as a person. Brands like Mcclure's are amazing, but I think what I have found is that a lot of times the people behind them are even more amazing. This is another large reason we built Wild Measure…but I am getting side tracked….forgive me.
Last time we all worked together Joe came up to TC so it was awesome to watch Joe do what he loves in his own town, the one he grew up in, and has now begun an internationally shipping company in. It was super inspiring to watch him work and put together each Bloody with such perfection and love.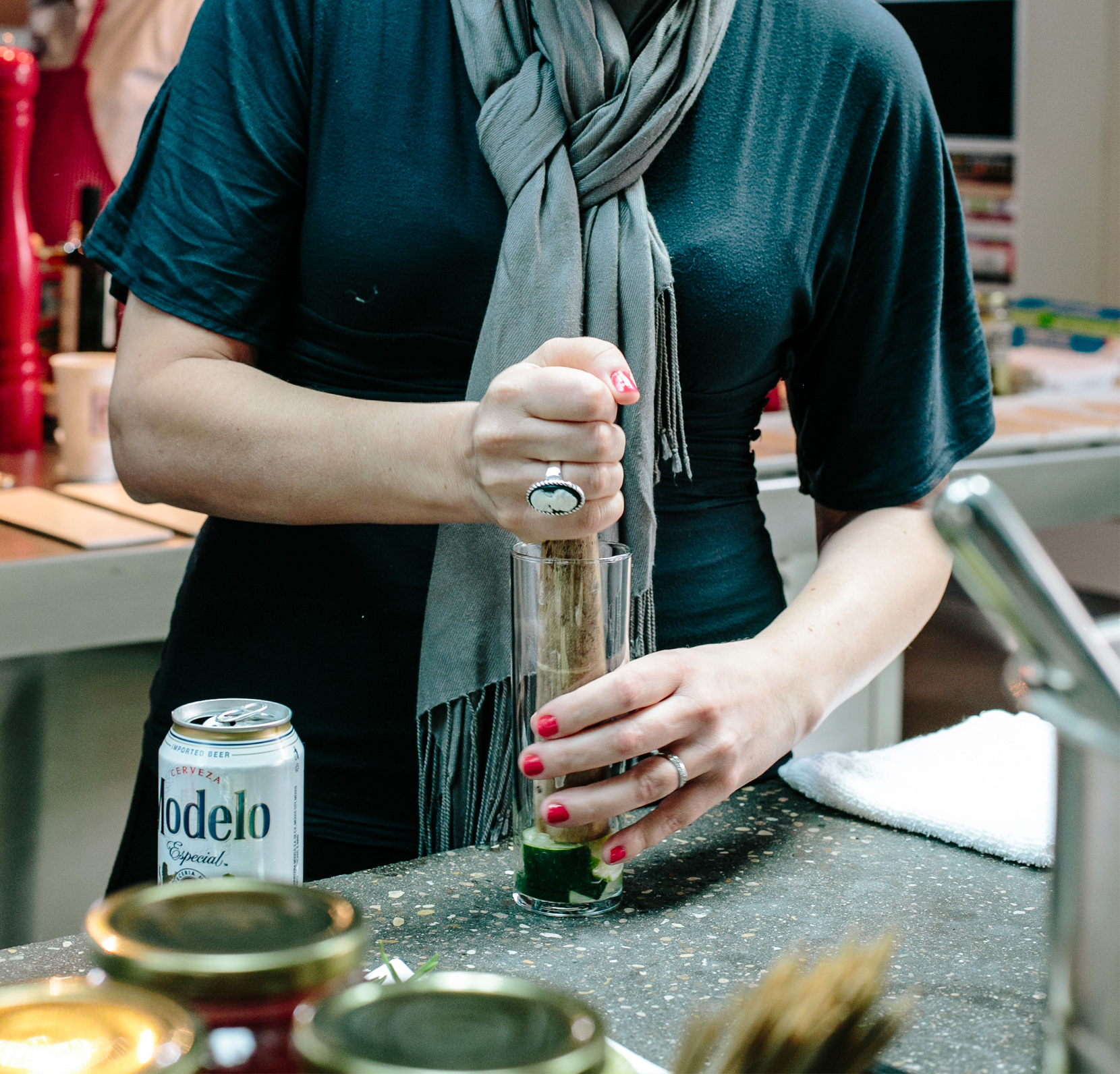 Since Bloody Mary's are pretty hefty with all the tomato juice and all we began the evenings with these for cocktail hour. They were awesome to say the least. I honestly sometimes crave the mix…it sounds weird but I am completely spoiled now because Mcclure's literally makes the best Bloody Marys you will ever have. I am serious. I think what I love about these so much is the undertone of their amazing pickle brine they use with the fresh tomatoes and then the perfect amount of spice. It is super simple, but pure and oh so yum. I really suggest giving it a shot if you haven't and you are in to having Bloody Marys. Even if you are not you can use the mix to also make gazpacho and other great things. Check out their website for recipes!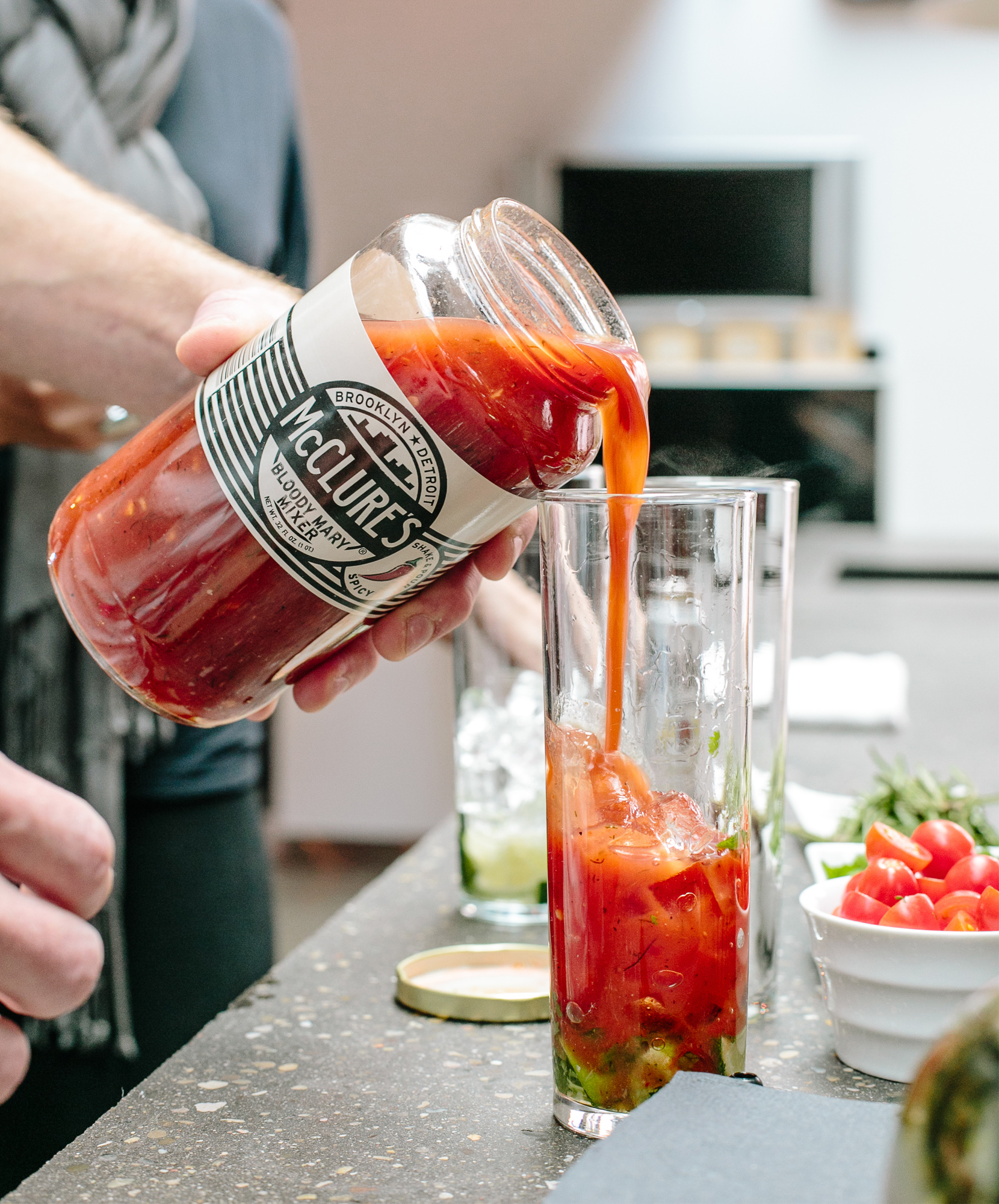 At the event Joe mixed up 3 different recipes he has altered or created himself. He would tell you he is no mixologist but I have to say he knows how to make a mean Bloody Mary for ya. You will not be disappointed. This is why I was so excited to be able to share the exact recipes from the evening with you all so you could make your own at home. No matter if you like it fresh and simple like me (I like the farmstand!) or really smoky and tough like the Northerner (that's Mike's favorite). It is awesome to see how versatile a good Bloody Mary mix really can be!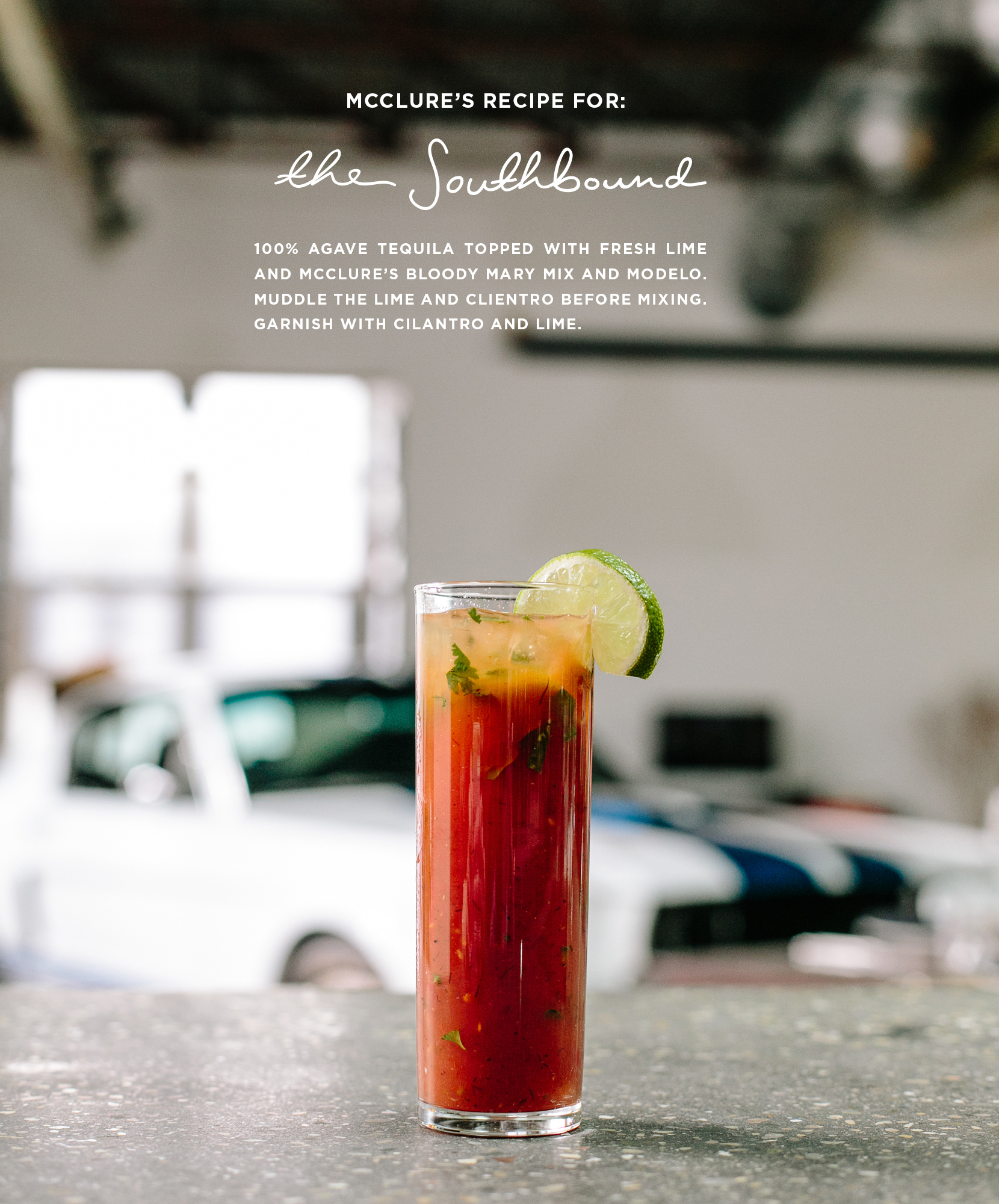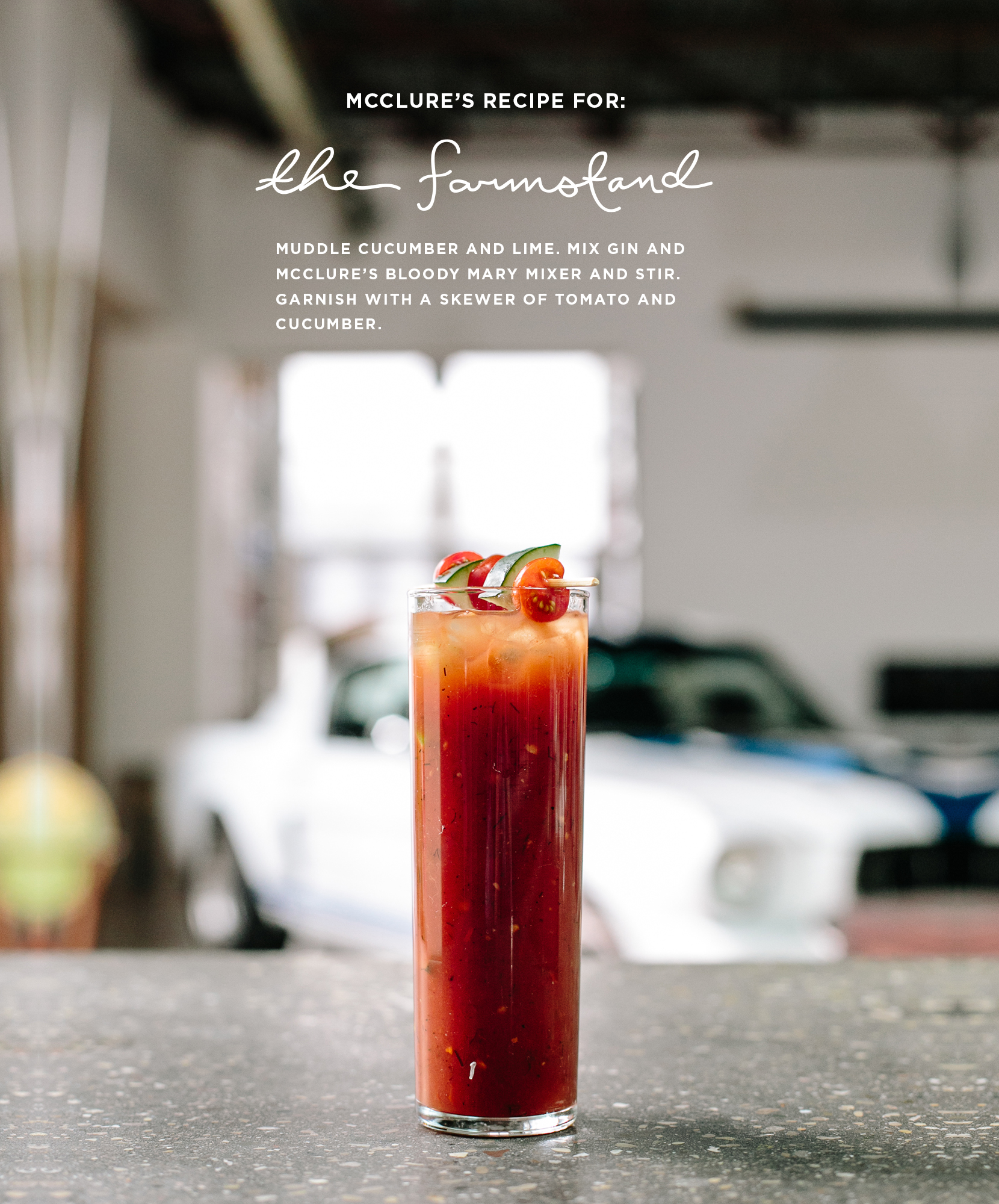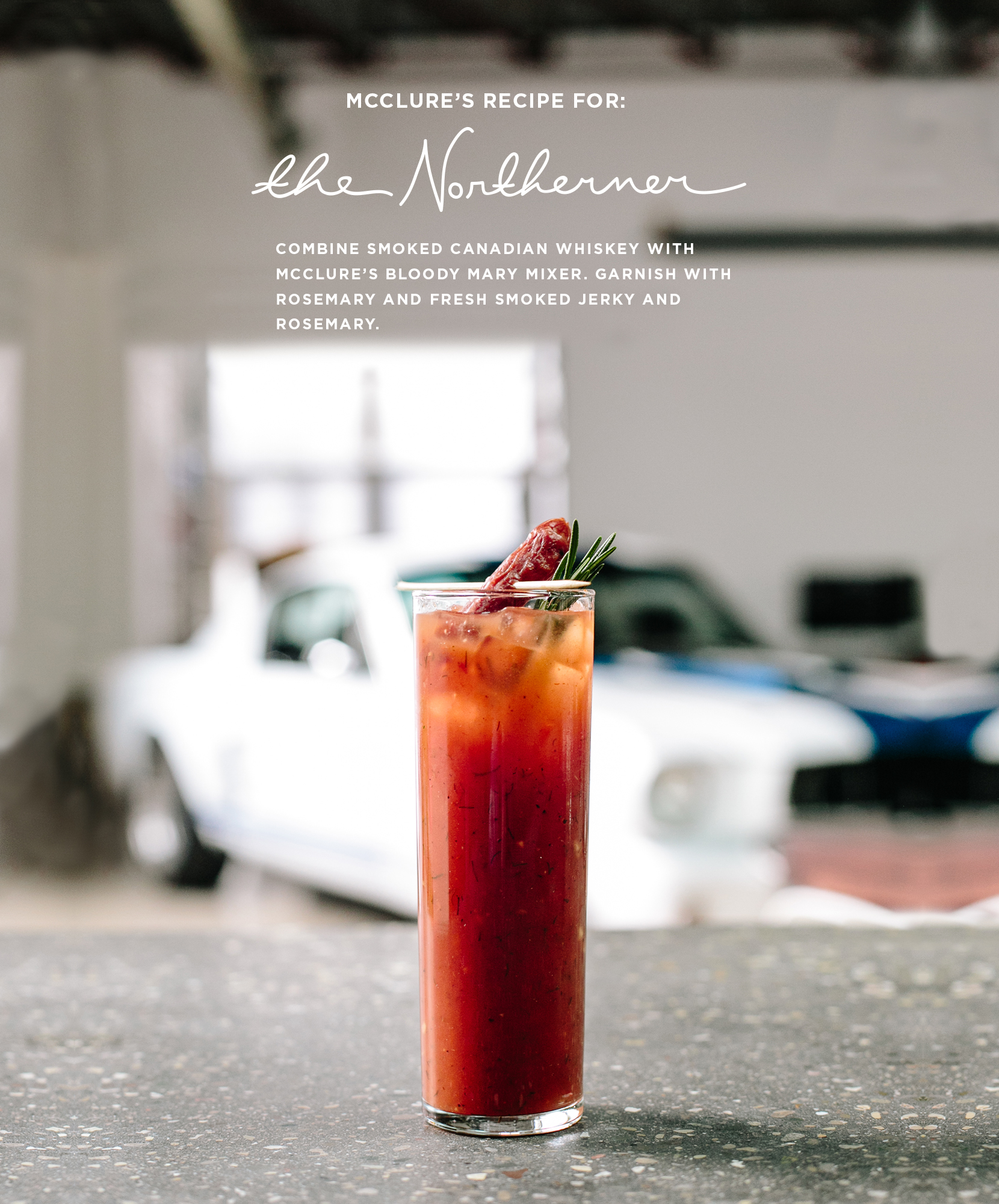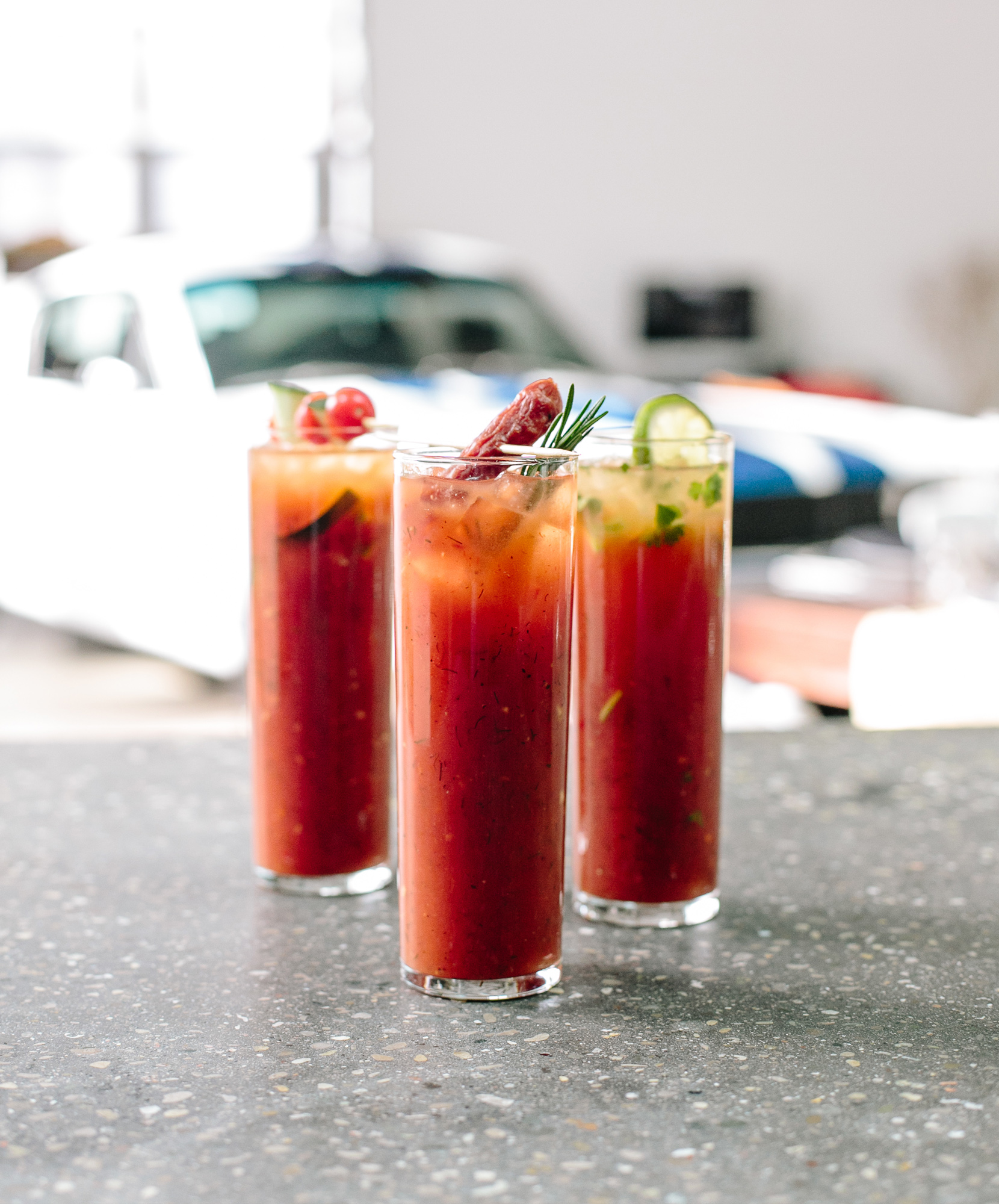 A good Bloody Mary was the perfect way to begin the evening and to set our palettes for the awesome meal that you all saw Luciano prepare yesterday! Which Bloody do you think you would want to try?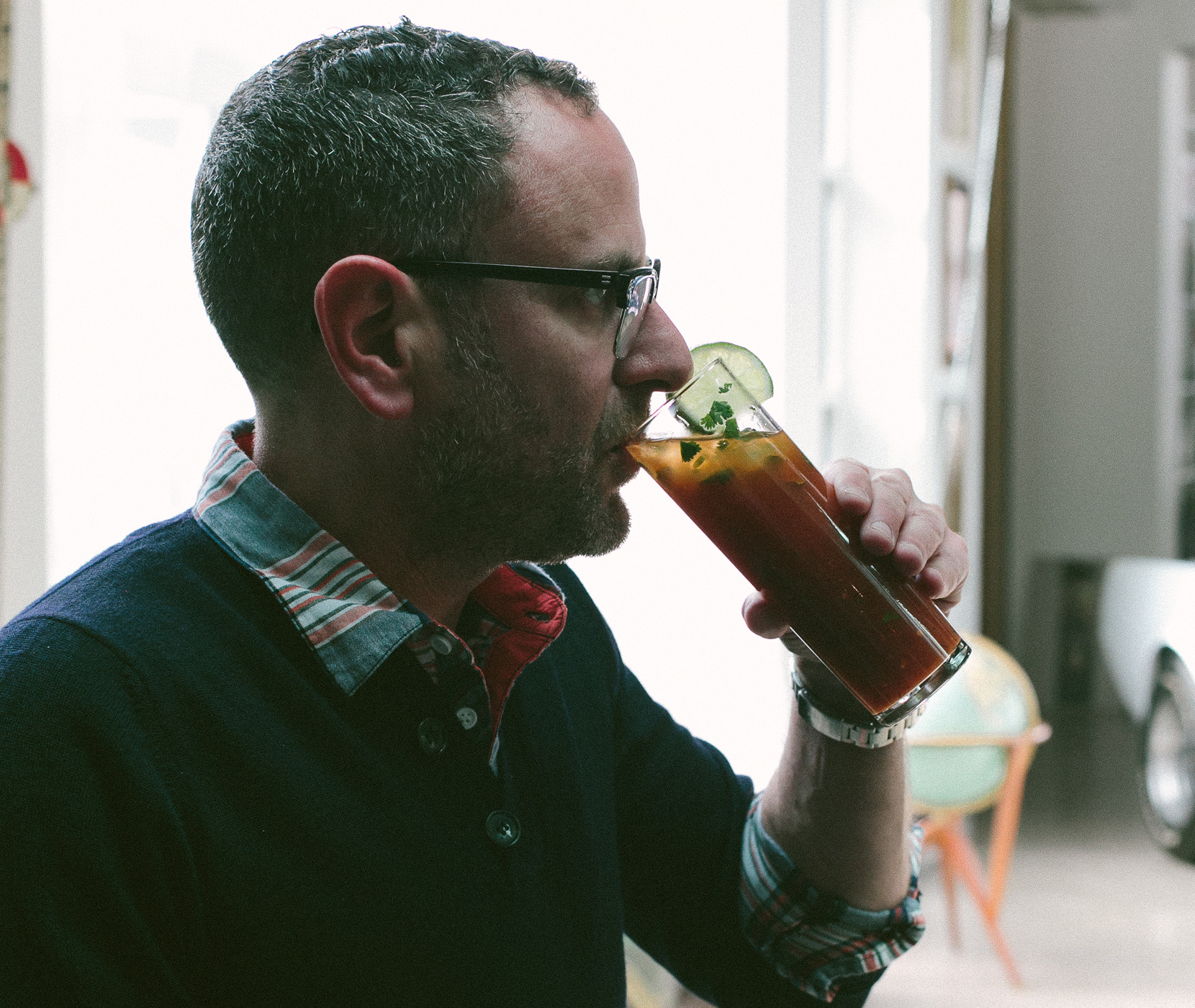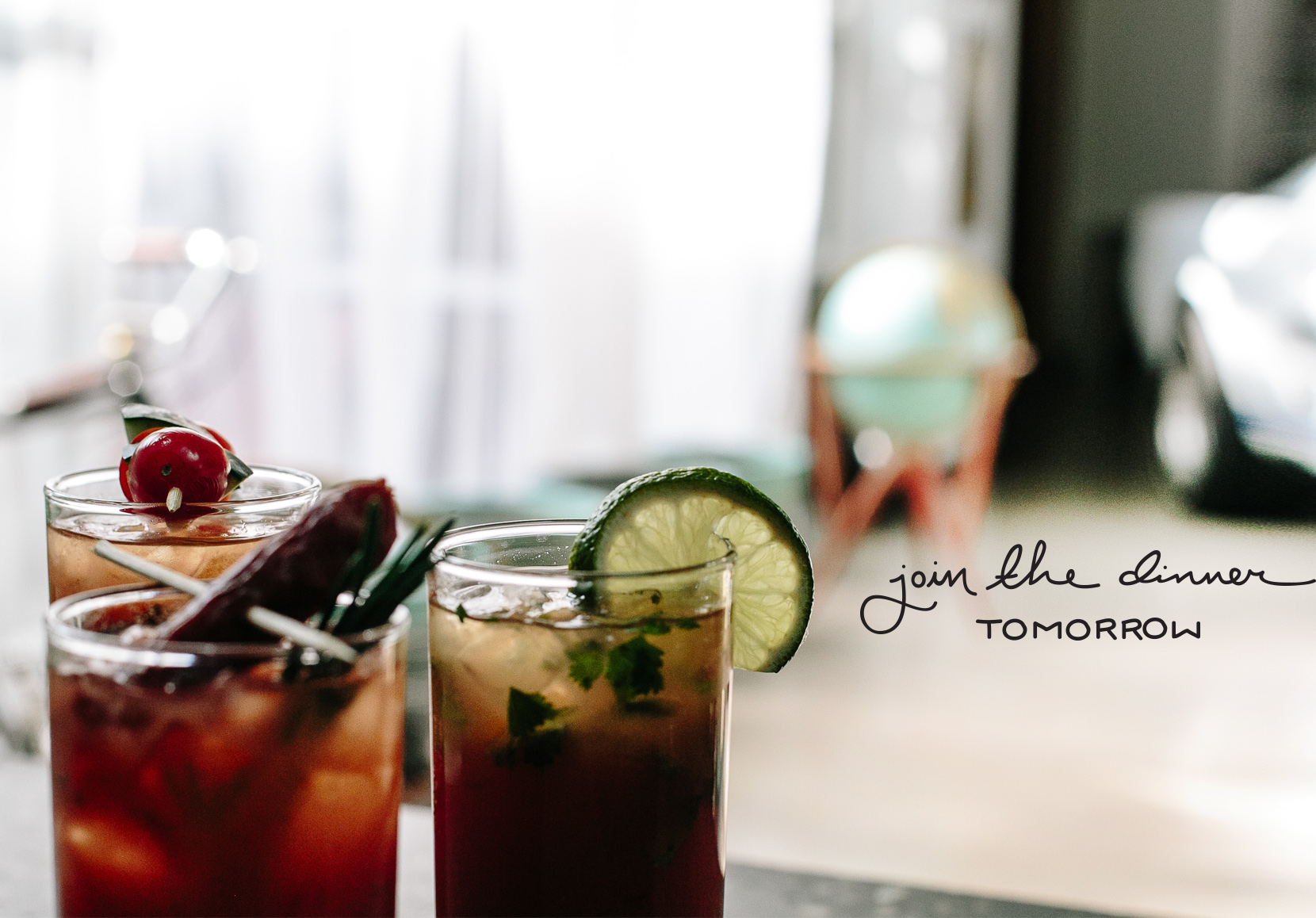 Hold up! We are not done yet!!! One more which includes the showing of our amazing space where Chet hosted us for the dinner and the amazing decor that Cammie Buehler did, as well as one really cool time lapse. This is all coming up tomorrow so don't miss it. I promise it is really beautiful!