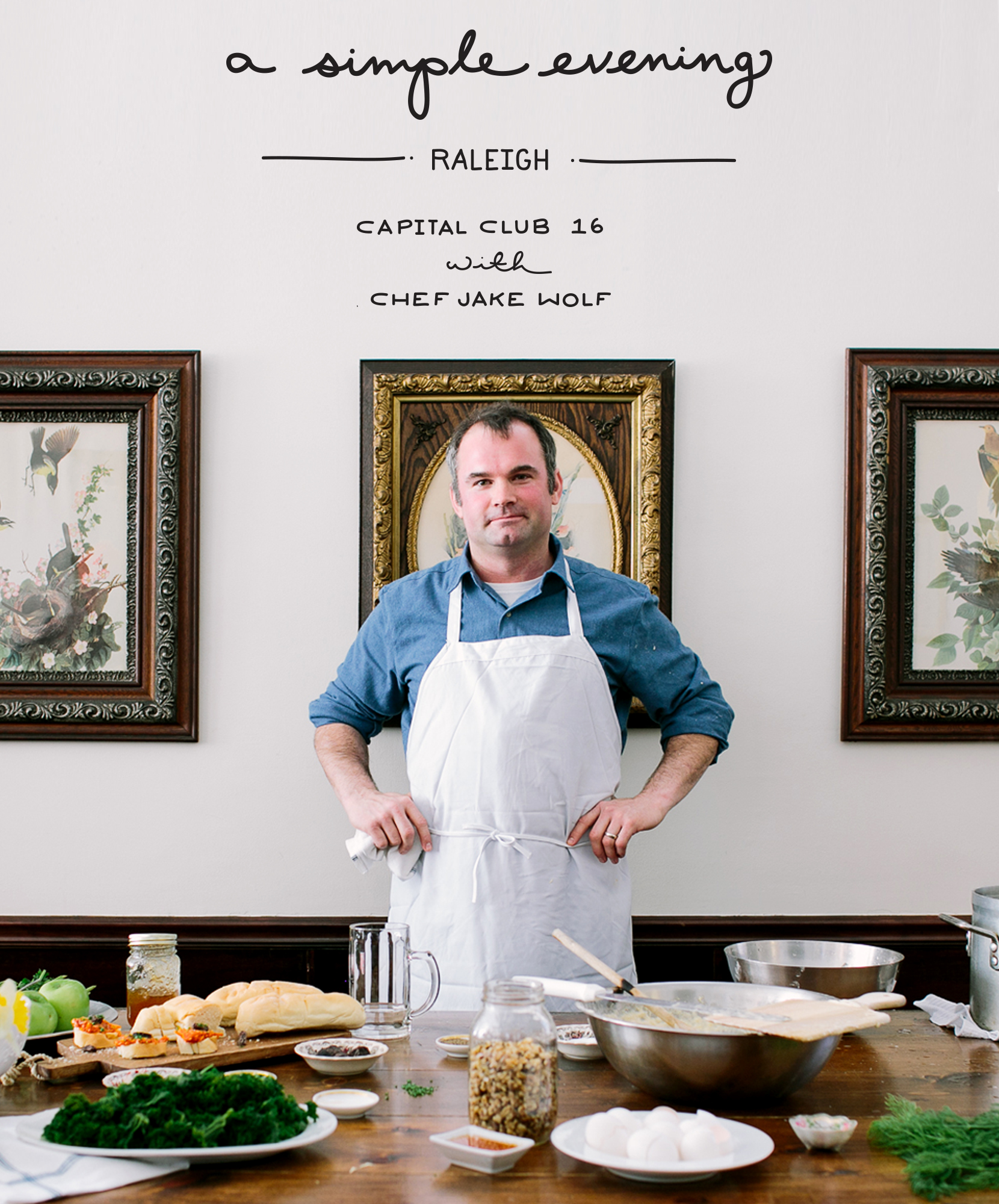 To continue with our series on the Raleigh Simple Evening we are going in the kitchen of Chef Jake Wolf at Capital Club 16. Remember our stop at Commonplace last week and all that yummy kale? Well today we are going to to be cooking it up and prepping it for our meal that we had in Raleigh.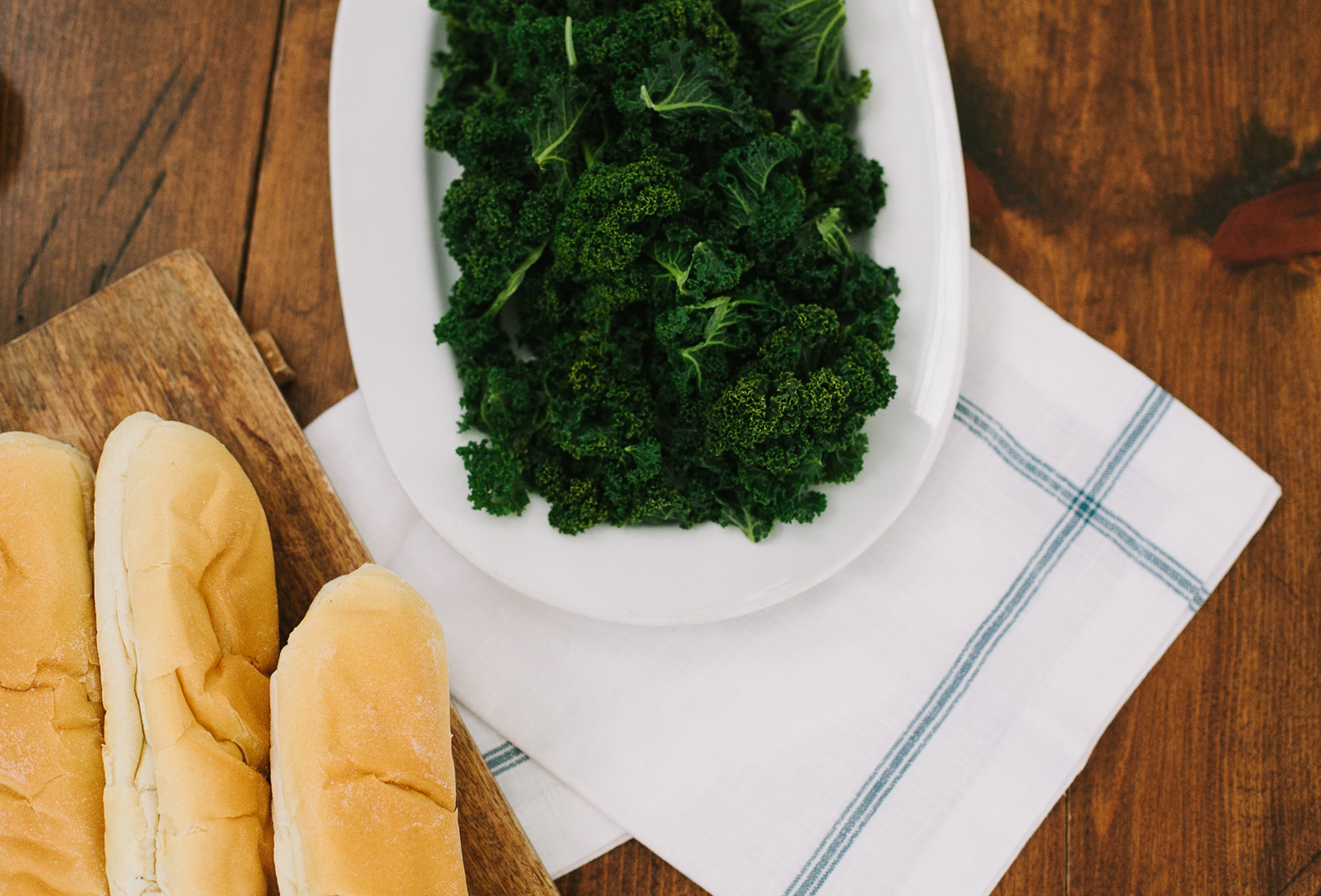 Chef Jake Wolf owns Capital Club 16 with his wife Shannon. Together they create the most magical atmosphere and experience within the downtown area of Raleigh. It is the perfect place to get an amazing meal and also listen to a local DJ after 10 PM. It may be one of my favorite restaurant experiences I have had in a while. The experience is exceptional and it is casual but with a classy edge, which is perfect to someone like me who never wants anything too fancy.
They hold a lot of awesome events every week and have even done some pretty awesome private dinners similar to The Simple Evenings we hold. Needless to say it is one of the coolest places in Raleigh and a must visit if you are in town. You will have a great time and leave with a very yummy meal in your stomach.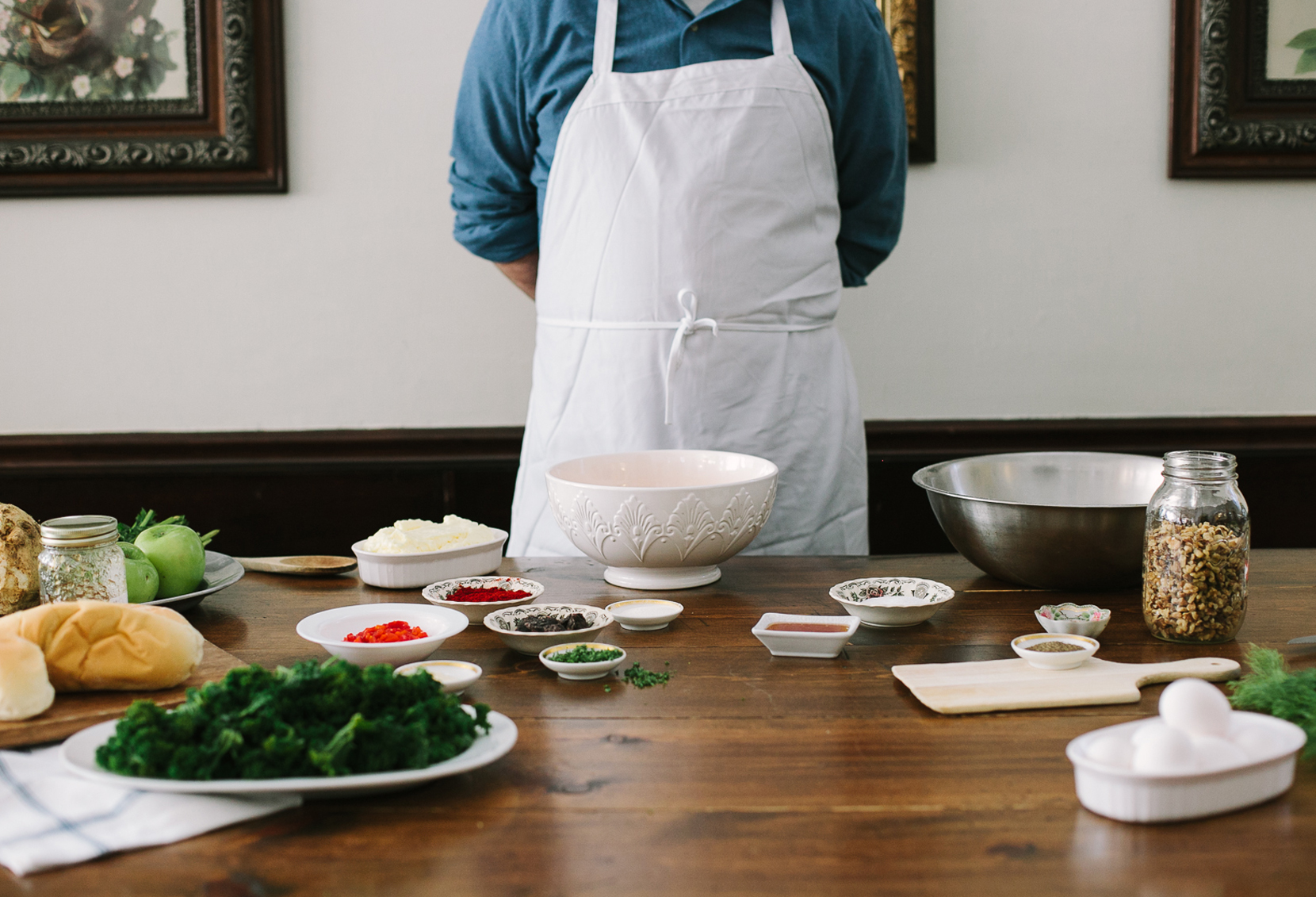 On set for the shoot we were lucky enough to have  Jenn Elliott Blake to style and make sure everything was absolutely beautiful. If you are photographer or blogger I cannot stress enough the importance of a stylist. One like Jenn will make your job photographing a breeze. Later in this series I will share more on why I am all about stylists…but that is another day 😉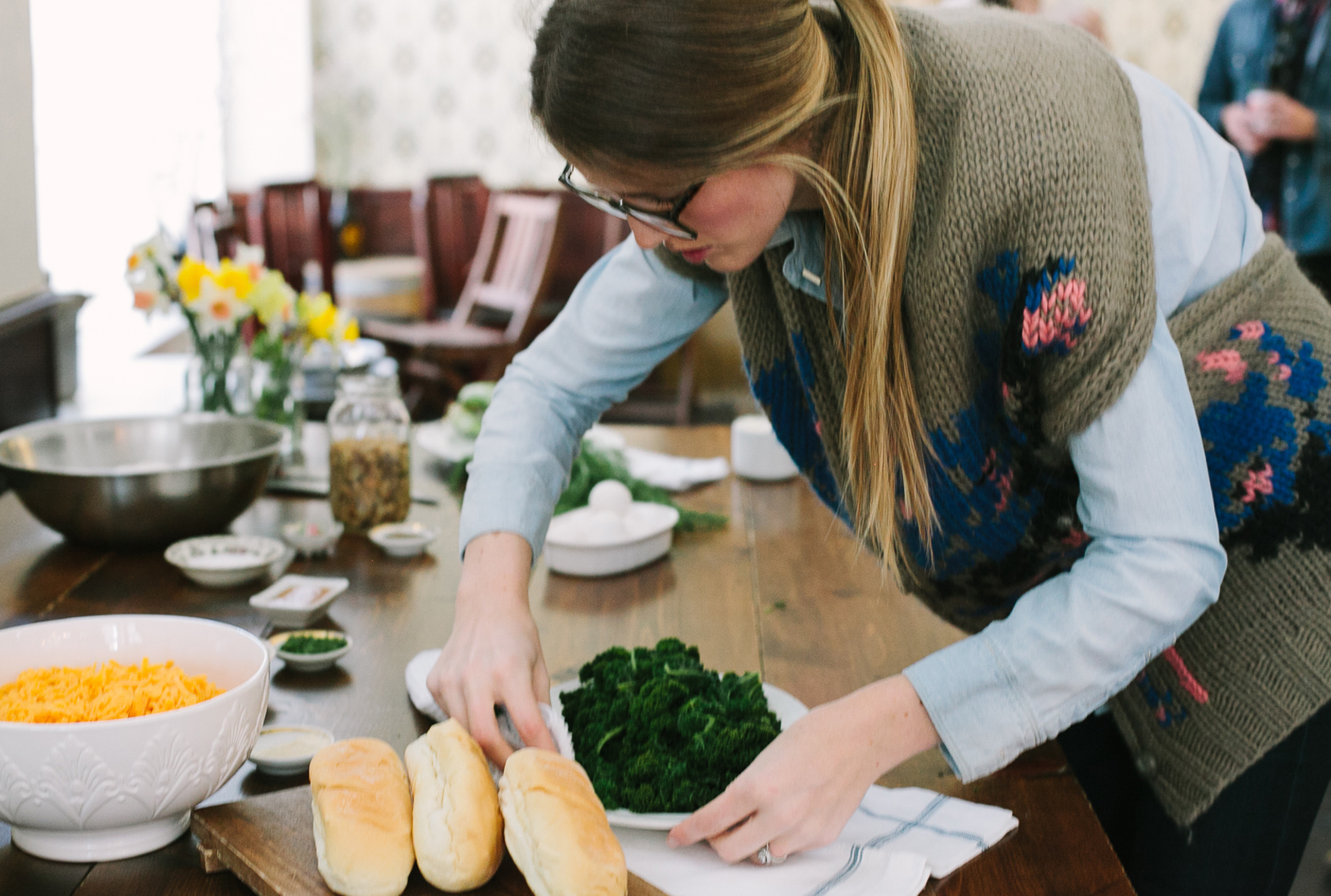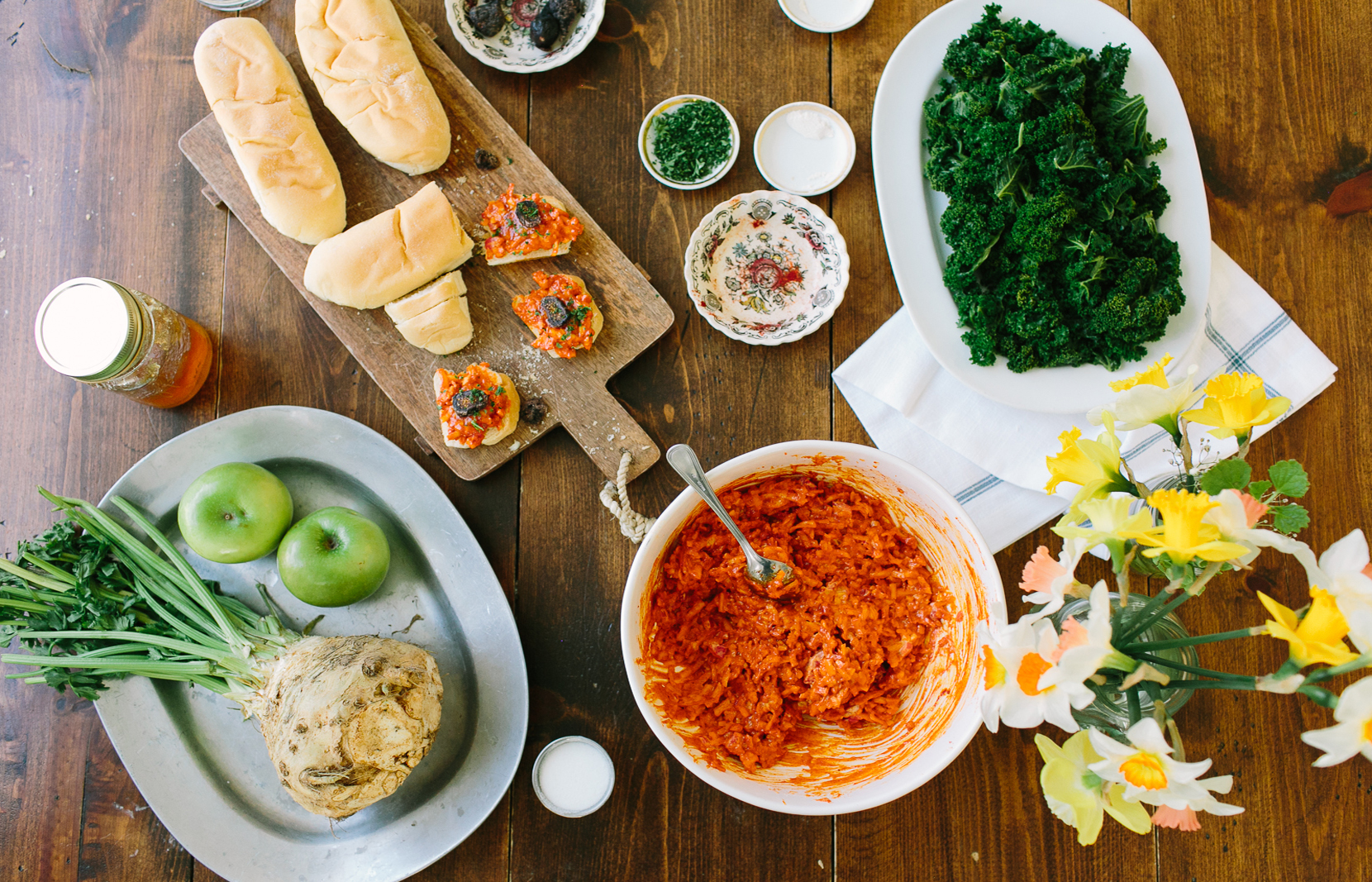 Chef Jake was putting together a few of the pieces and menu items we would be enjoying the next day at the dinner. It was really wonderful to watch his process and hear how he became a chef. He told us about how he combines traditional southern American cuisine such as pimento cheese with traditional German foods as well. He studied and cooked in Germany before coming back to the US and beginning his first restaurant in New York. Then him and his wife, Shannon made the move to Raleigh and opened Capital Club 16 where he has brought his love for combining these types of flavors together.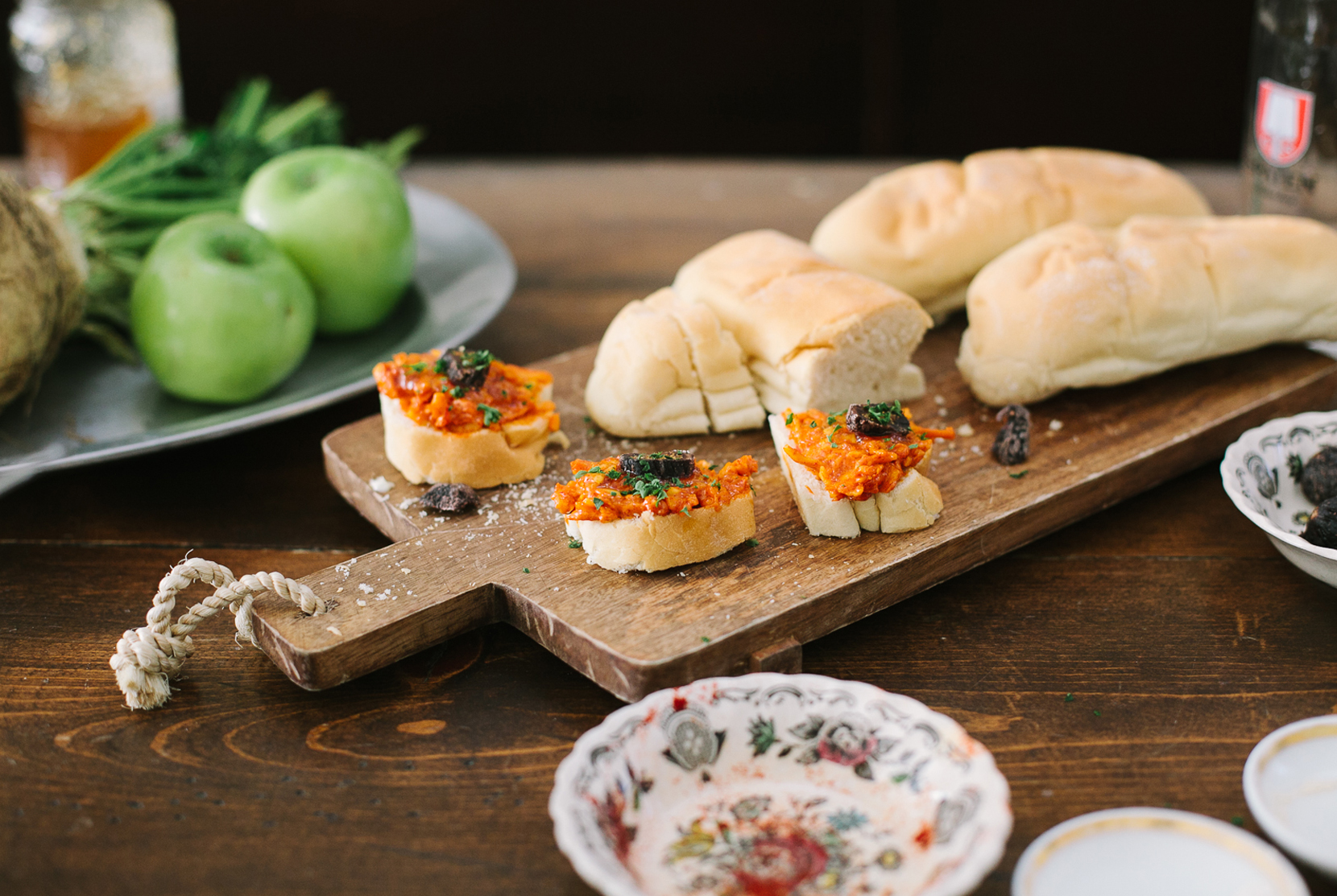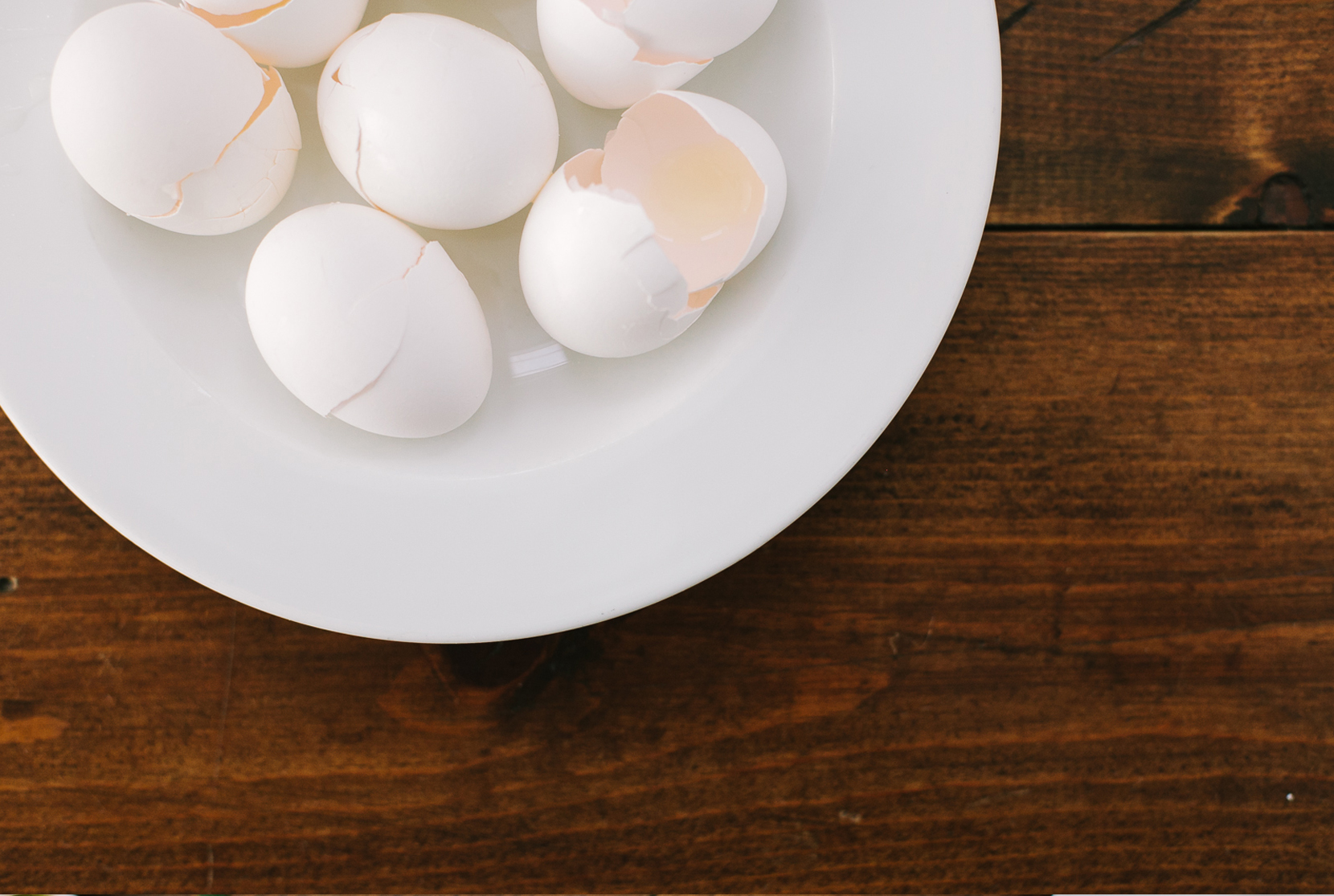 The most amazing part of being there to witness his cooking was watching him hand make spaetzle. I had never heard of spaetzle, but Jake not only gave us the details on it all, he also told us about how he learned to make it while in Germany. Most people make spaetzle with a machine but he hand makes all of the pasta himself for his dishes. It is a pretty amazing process and we are so glad we have the video so you all can see him in action. He told us about how he learned very quickly because the chef he worked for at the time made him eat the fat imperfect noodles. He said it quickly taught him to do it right and with precision because there is only so much spaetzle one can eat in a day.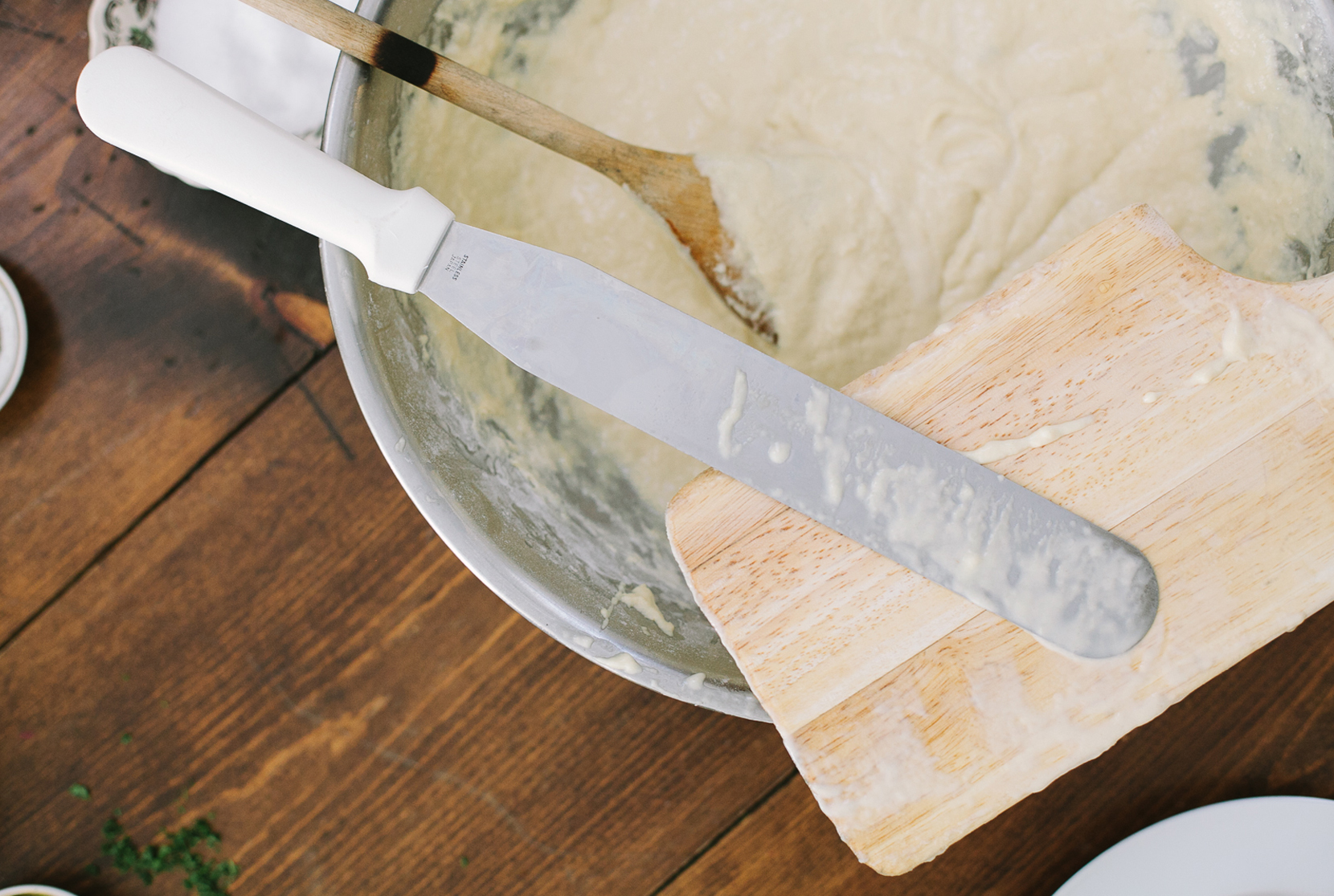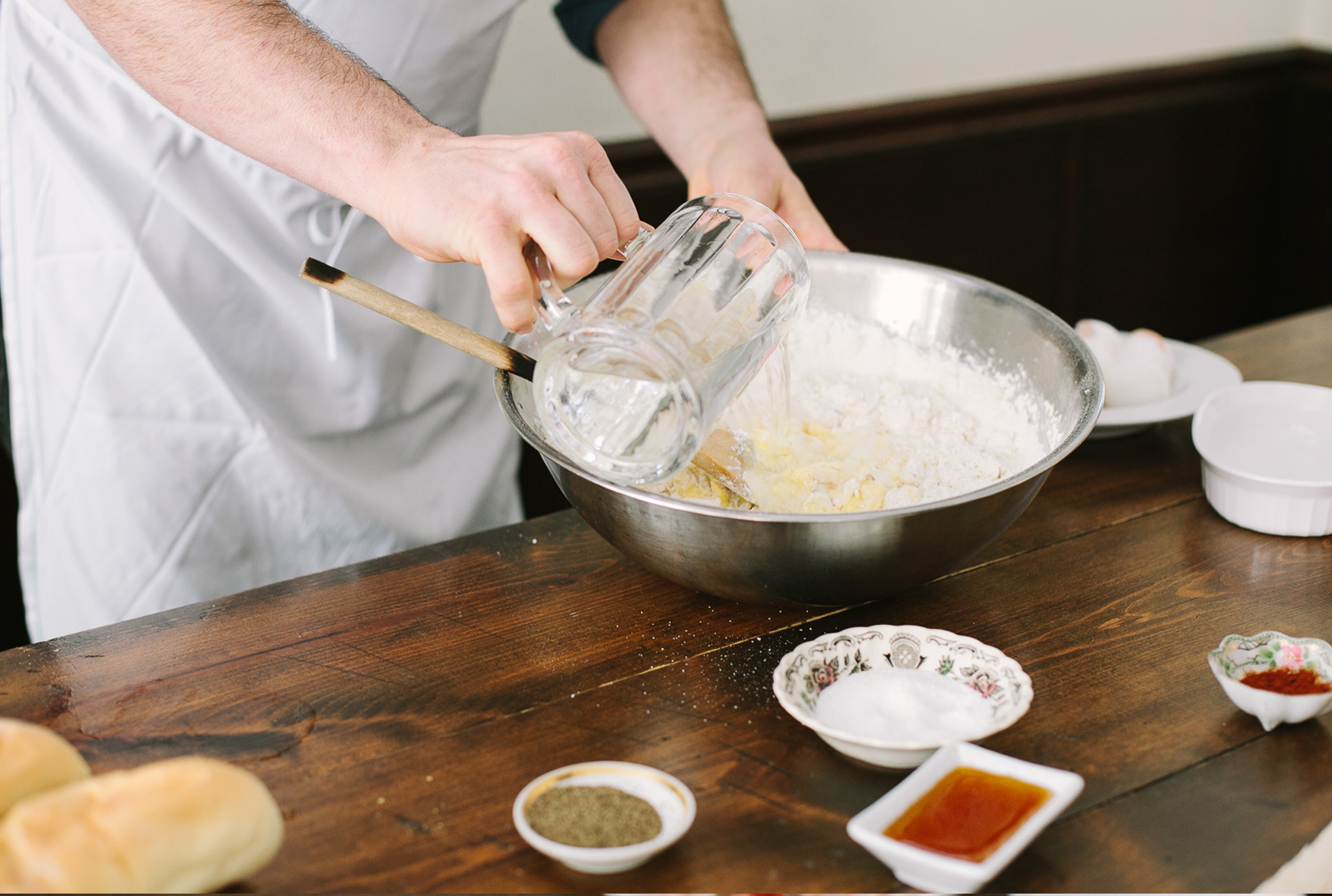 Below you can check out Chef Jake cooking away and mixing up a few things for our evenings together. Watch him create the Pimento cheese Crostinis with honey and figs as well as the Spaetzle. I promise you that you won't want to miss this.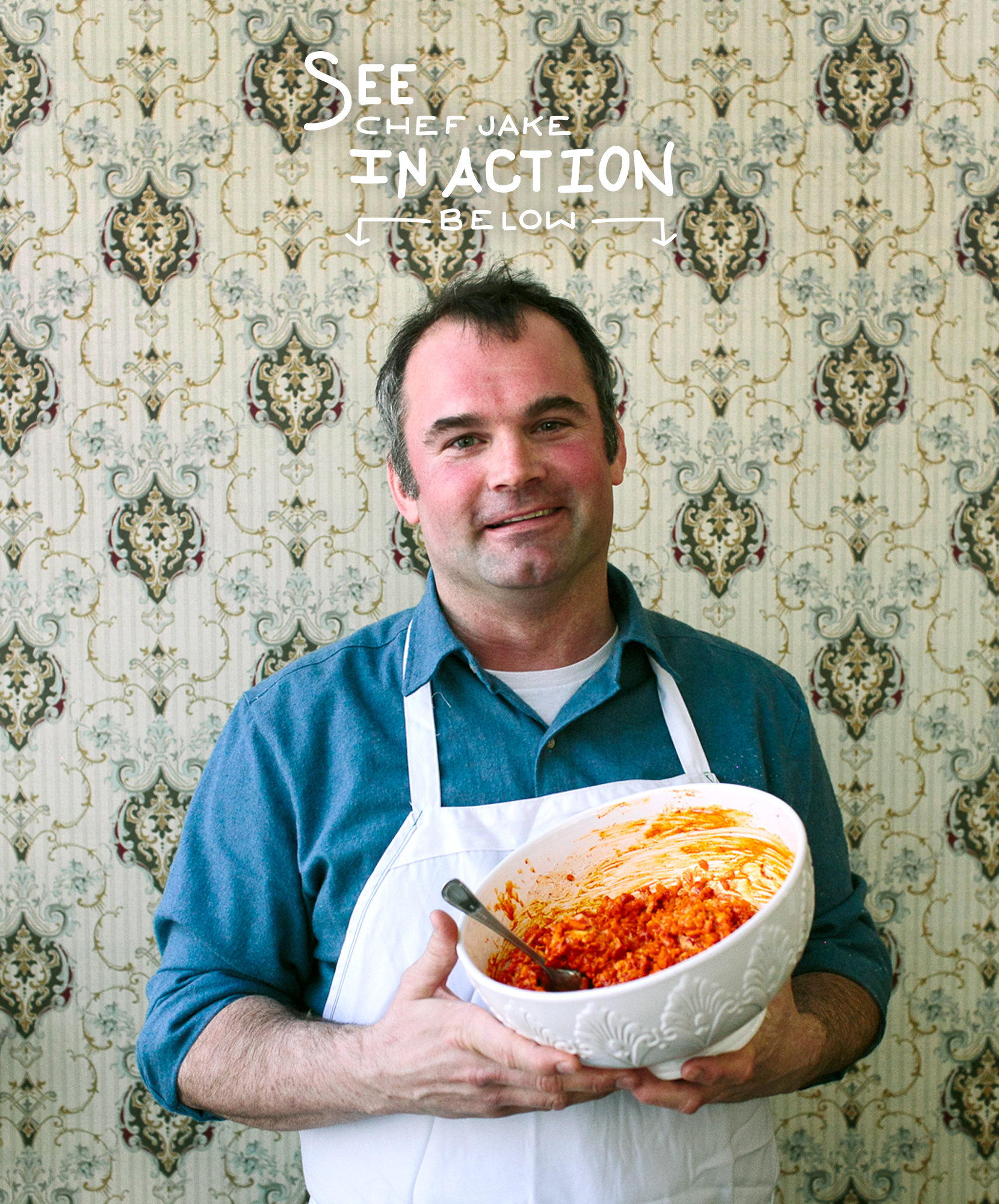 If you missed it check out last week's post at Commonplace and also we were featured in Anthology Magazine's blog last week as well. You can get some sneak peeks at the final evening. Stay tuned for next week as we share the prep and setup for the dinner.
Thanks to our amazing team who made this shoot that day possible:
Styling: Jenn Elliott Blake
Styling assistant: Jonathan Grant
Videography: Mike Gilger
Also thank you to Chef Jake Wolf and Shannon of Capital Club 16 for allowing us to spend a few hours with you all!