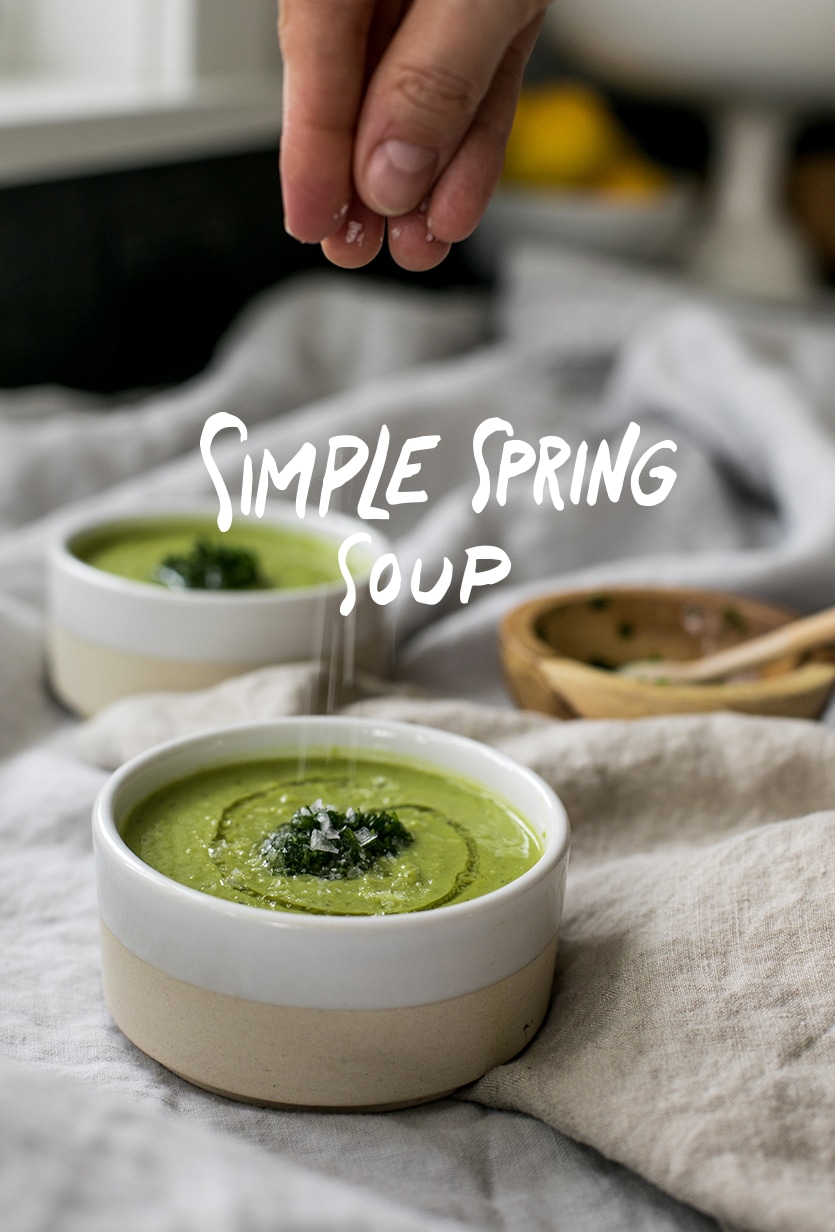 I love the bounty of spring. After months enjoying comfort foods of hearty meats and starches, it is so wonderful to see the bright greens of peas, asparagus, and even herbs popping up all around. Cooking up those fresh veggies feels so wonderful as spring comes to life all around us. So today, I am sharing my new favorite simple and vegan spring soup for you to enjoy as fresh peas begin to become abundant.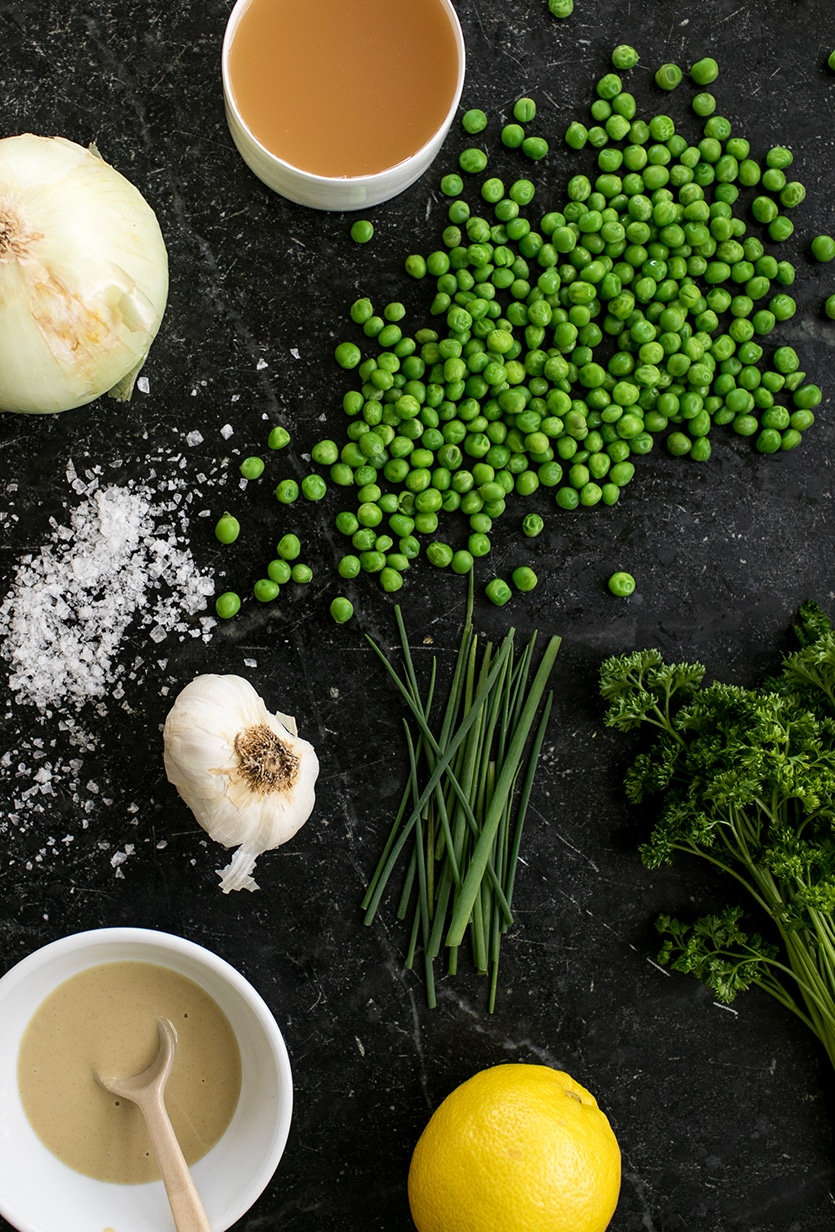 Tomorrow, I will share more, but this summer we shot a story with Midwest Living for their cover story in their spring issue. I partnered with my friends at At Home Suttons Bay and Epicure Catering to pull together the perfect spring table. Chef Andy from Epicure made an amazing pea soup that I would highly suggest you check it out too. I got inspired by him and thought I would make a vegan version. You can find his recipe on our Midwest Living story either in the magazine or online here. The recipe for our's is very simple and quick. Here is what you will need:
Ingredients:
4 cups of frozen or fresh peas (thaw if frozen)
4 cups vegetable stock (easy to make yourself with trimmings from other meals find a recipe here)
1/2 cup tahini
1/4 cup olive oil + some for a drizzle
2 tbsp finely chopped chives
1/4 cup finely chopped parsley
1 tsp of garlic or 2 cloves of garlic finely chopped
1/2 of one medium onion finely chopped
salt and pepper
For Rough Chopped Pesto (optional):
1 handful of parsley
1 handful of chives
1 tbsp olive oil
1 lemon juiced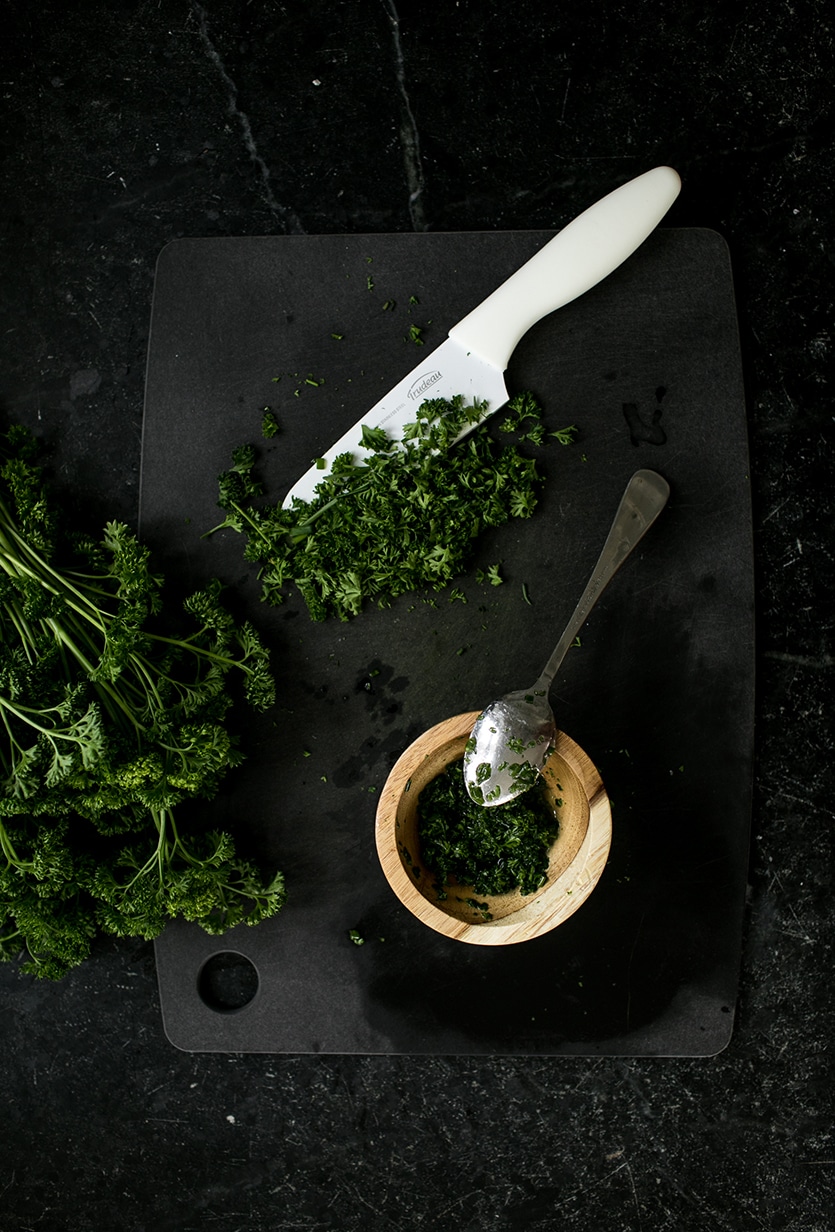 To make:
Warm a medium to large stock pot on the stove. Add in olive oil and onion. Cook onions till translucent and fragrant.
Add in garlic, chopped herbs (parsley and dill), and salt and pepper. Let cook till fragrant a minute or two.
Add in stock and peas and bring to a boil. Do not let cook longer than a minute or two depending on whether they are frozen or fresh at a boil or else the peas will lose their color. The moment you see them losing their vibrant color turn off the heat and remove.
Add in tahini and stir soup. Let the soup stand to cool.
To make the rough chopped pesto, take herbs and chop up together. Place in small bowl with the olive oil and the juice of one lemon and stir together so the herbs are evenly coated.
Once soup has cooled done some, place the soup either in your high-speed blender (suggested for the smoothest soup) or use an immersion blender to puree the soup.
Serve the soup warm with a swirl of olive oil and topped with a spoonful of the fresh herb pesto and a dash of sea salt on top.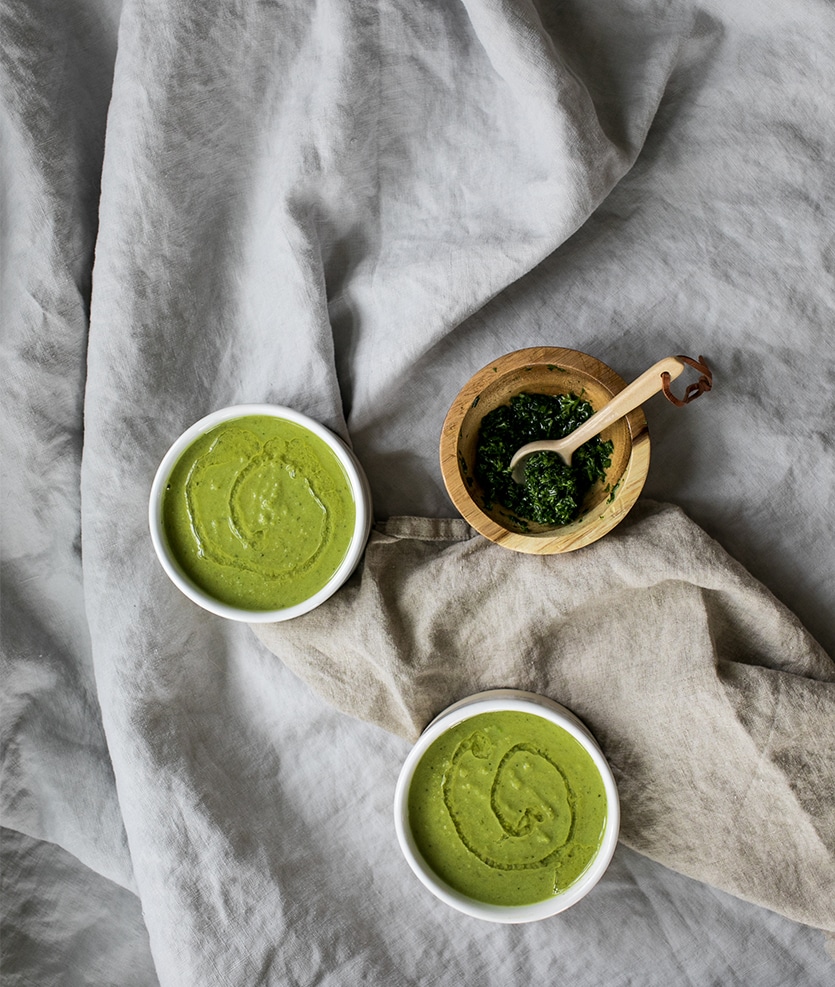 For our's I let it set overnight to cool, pureed in our Blendtec in the morning and then served for a light lunch with some toast. The texture makes all the difference with the peas in my opinion.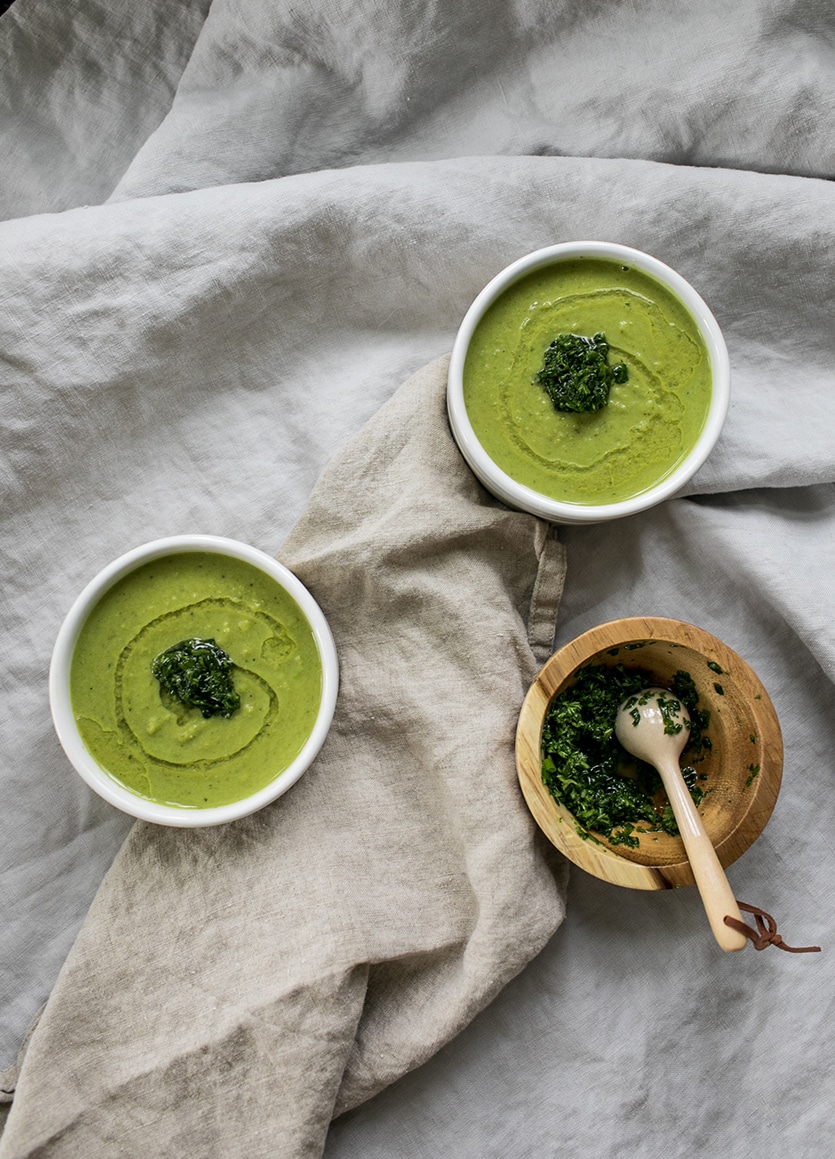 Have you made any spring soups yet?! What are your favorite veggies to cook with that are in season in the spring months?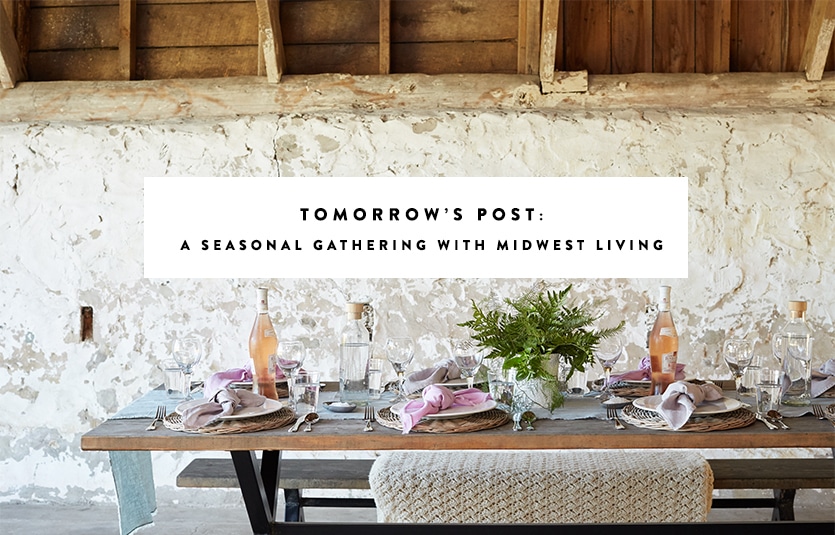 Tomorrow, we will be sharing about our story we did with Midwest Living, including the gorgeous images from David Tsay as well links to all the recipes Epicure Catering did for the shoot. Don't miss it! This will be our first Seasonal Gathering story that will only get better and better each season. Next week we will share a whole behind the scenes post so you can see the story being put together.