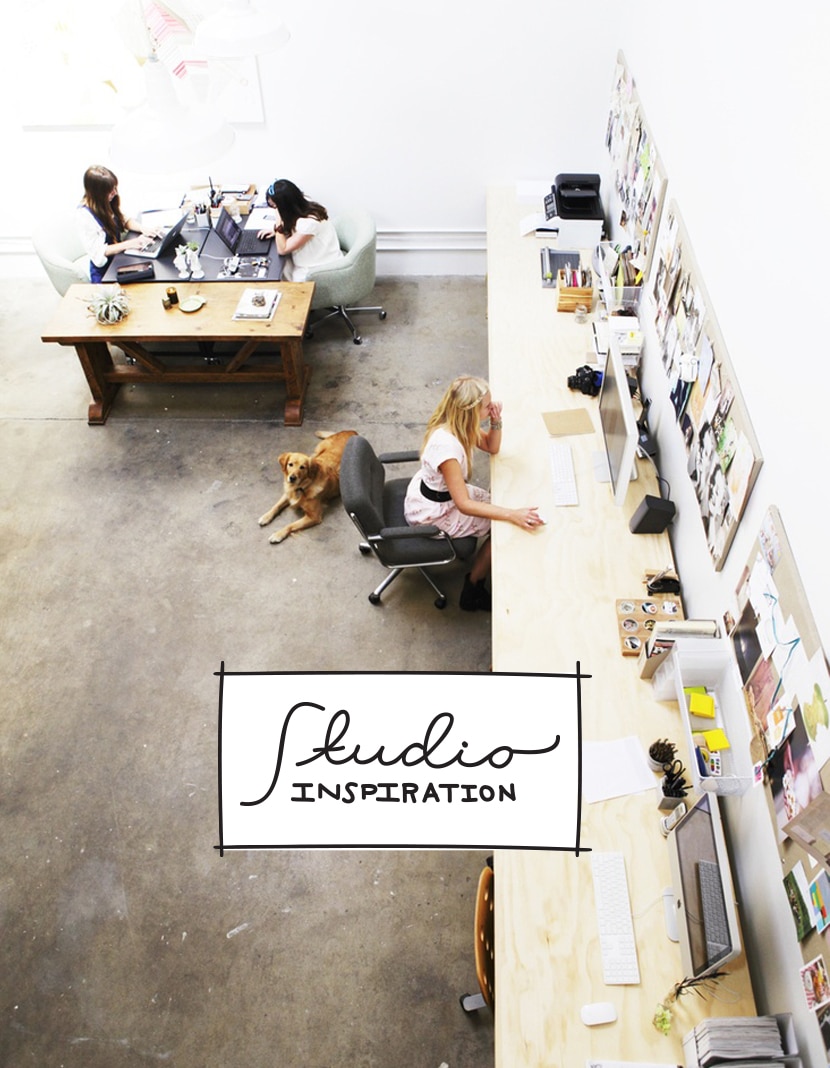 Image via: Bash Please Studio
Since starting a business I have desired a space. As an introvert a space is extremely important to me. It is where all the dreams and ideas come to life and where I can truly let my ideas run wild. The last year has felt unbelievably transitional to someone who needs a certain amount of space in order to let out all ideas. I have felt a little creatively stifled in this transitional time because it hasn't always felt right to me, which is part of my ISFP personality type as an artist. We are hard on ourselves when it comes to what we create. That being said I felt when we looked for homes we wouldn't be able to get that studio space we wanted especially where we were looking in Raleigh. We felt it was something we would have to invest in by building it years down the road, but as of this week we are 100% certain that we will land a property that has a 600 sq foot outbuilding that is brand new and ready for us to finish for our Wild Measure studio. We have been dreaming of this for nearly 5 years.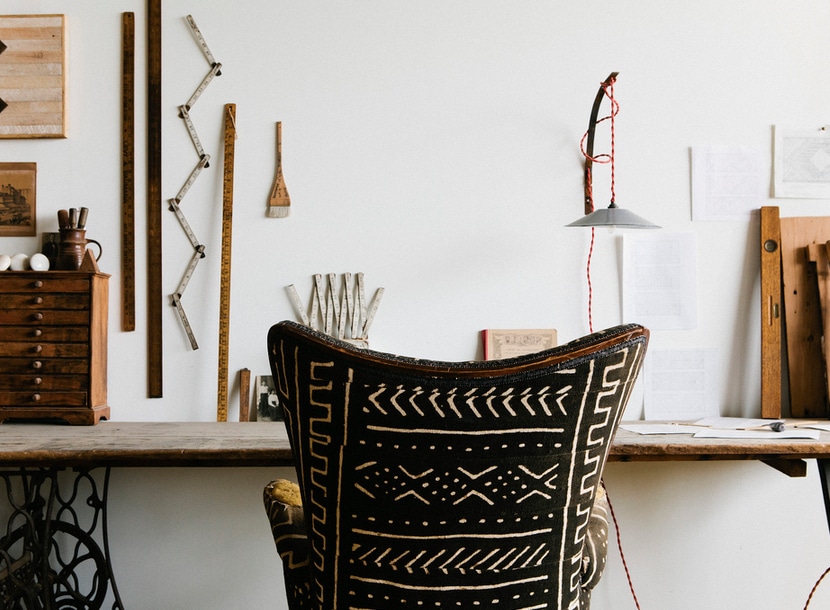 Image via: Nicole Franzen Photography
Thus, my head has been dreaming. As hard as it is to not emotionally move in somewhere (as we have learned far too many times in this process) this time it all feels a lot more real and firm. So, today if all goes smoothly (after this week we will be through inspection and appraisal) than we will be in the downhill cruise into ownership of not only a home but a studio as well. I am working hard to stay level headed about what is coming next month, though. Years of working hard to save for this makes this whole thing so special and fulfilling. This year has been a lot of big steps as business owners and goodness it is scary at times, but right now thinking of physically building our dream for the first time couldn't feel more exciting.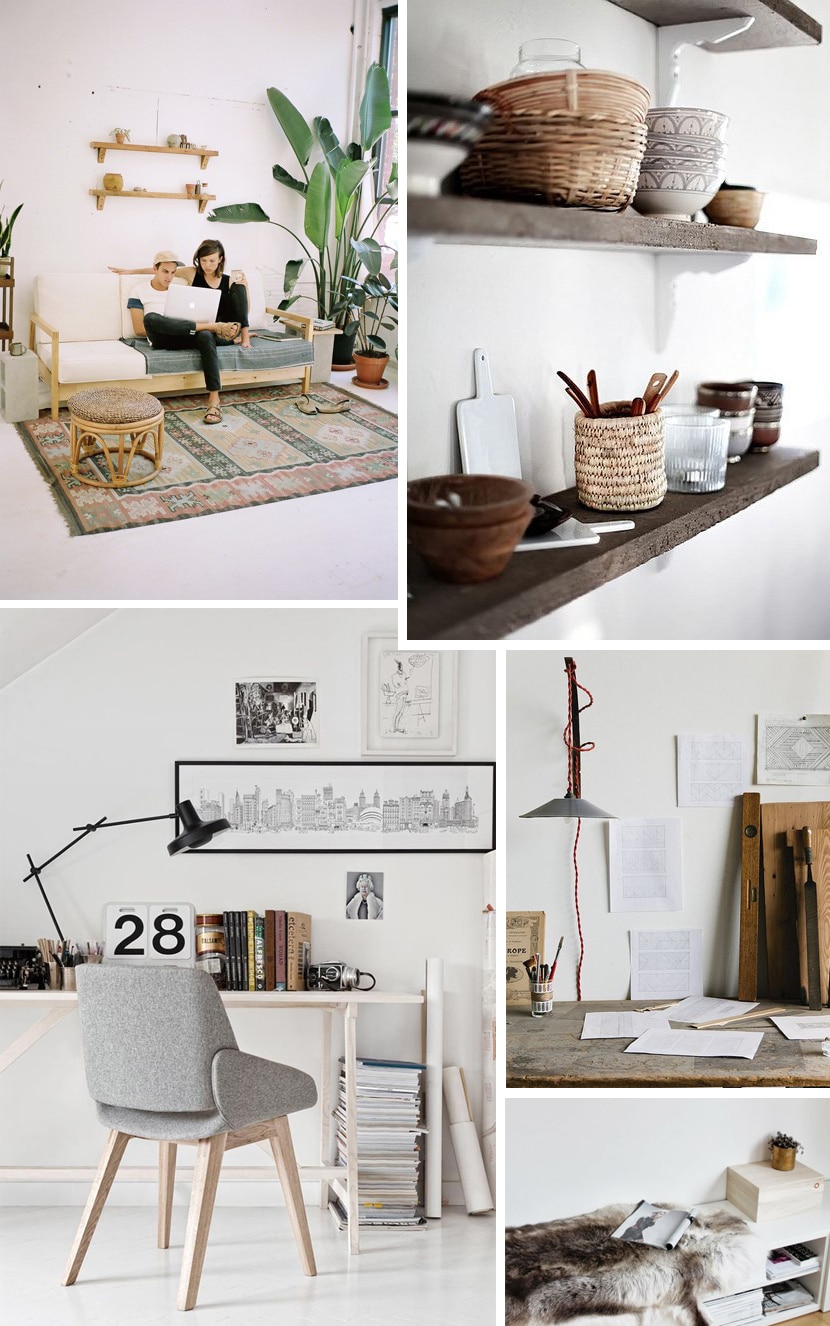 Images via (clockwise from top left corner): Sea Chant Studio, Open Shelves, Desk with Lamp, Furry Reading Corner ,and Chair and Desk
We have been dreaming of what our space will look like one day, what we will offer to not only ourselves but to our employees and clients, and more importantly to the community we live in. My dream has always been to do more than just work for clients, but also to teach, to collaborate, and to create without bounds. This space for me opens the doors to many of these things. I am dreaming of neighborhood dinners with chefs who live around the corner, workshops for brands, hours of photographing content for TFE with other creatives, and truly exemplifying what living a wild measure feels like. And to greatly reduce the strain of prolonged standing on hard surfaces when working, I used to have this very efficient anti-fatigue mat!
Having a home is exciting as well, but right now the only thing I can think about is this space and all of the potential it holds and all of the dreams that will come to life.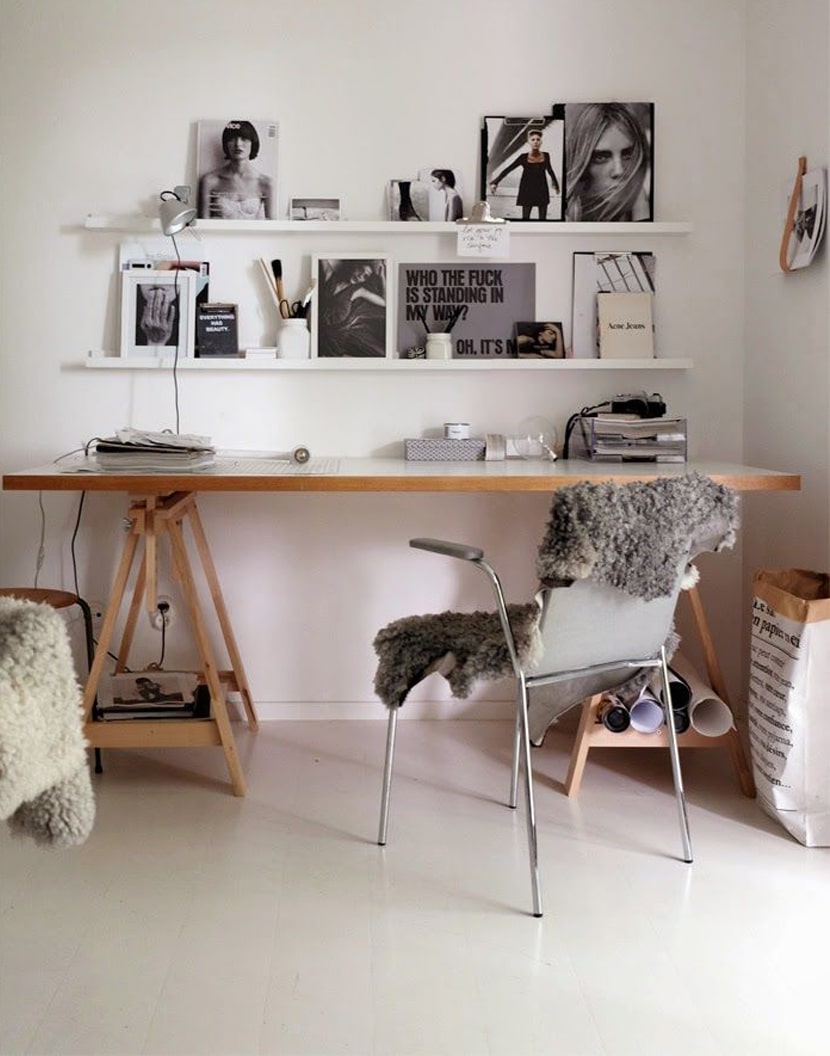 Image Via: Stil Inspiration
Personally I have been scared to share about this space and what has been happening in the home search as it has been extremely heart breaking and involved a lot of dashed dreams and too much negotiation for my non-negotiating soul. Once we close next month I will share it all with you unfiltered as I wish I had known more about this process going into it. There are so many decision, so many things to weigh, sleepless nights, tears, hours of paperwork, and "scared-shit-less" times. Maybe this has felt so hard to us because of owning a business together and trying to weigh what we really need and what doesn't make sense for us.
For now this is some of the inspiration we have had for studio, which will be our #1 priority once we move in. To see more, check out our shared Pinterest board.