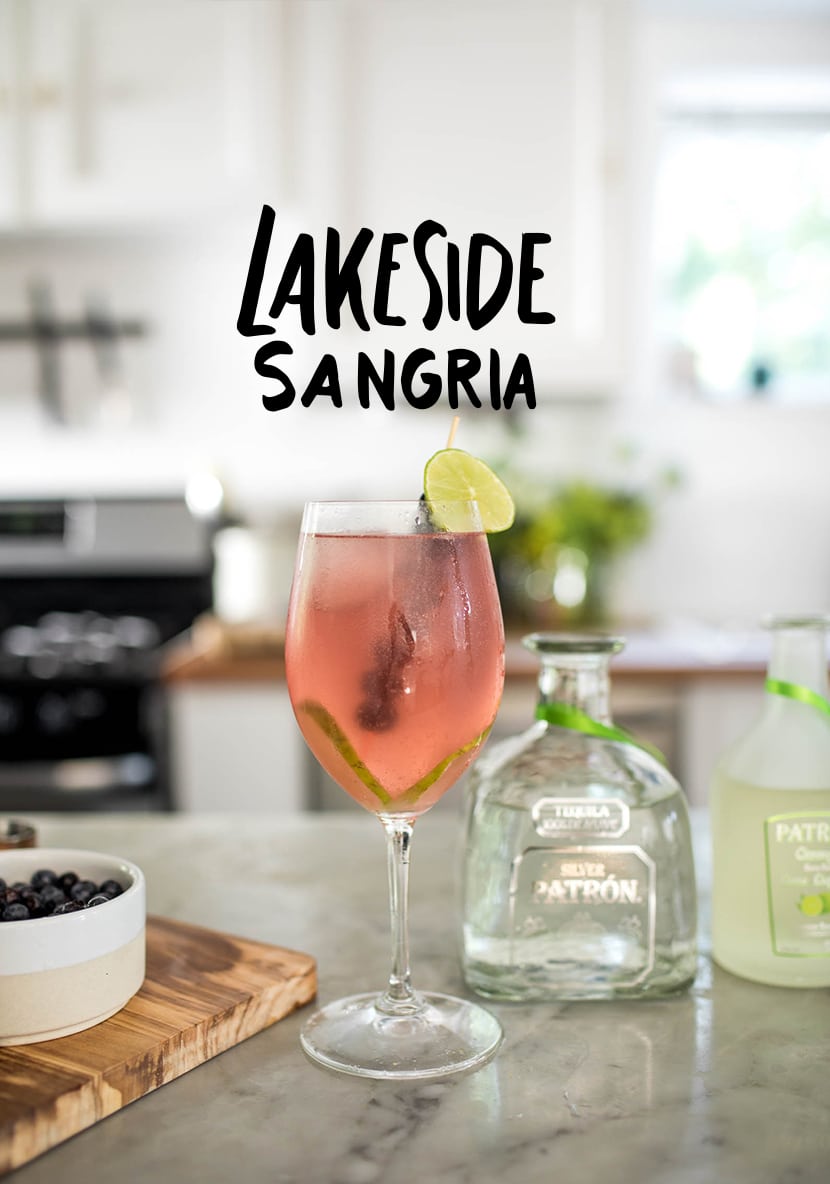 This week we have been prepping for Mike's parents to come in town for a week. We have been finishing up work and tying up loose ends so we can enjoy our time when they are here this next week. They come in tomorrow and we cannot wait. So, when Patrón talked with us about joining in on the Patrón the Summer campaign by making one of their signature cocktails we knew this would be the perfect weekend to enjoy it.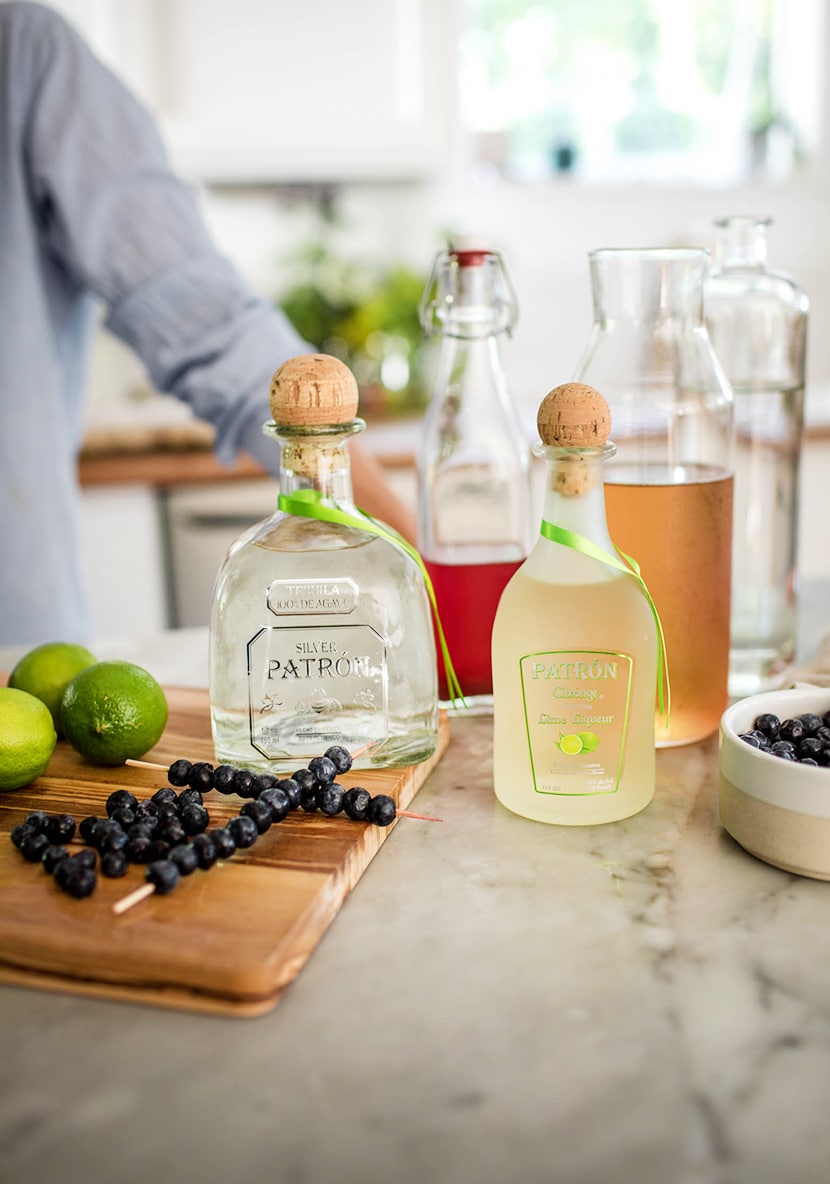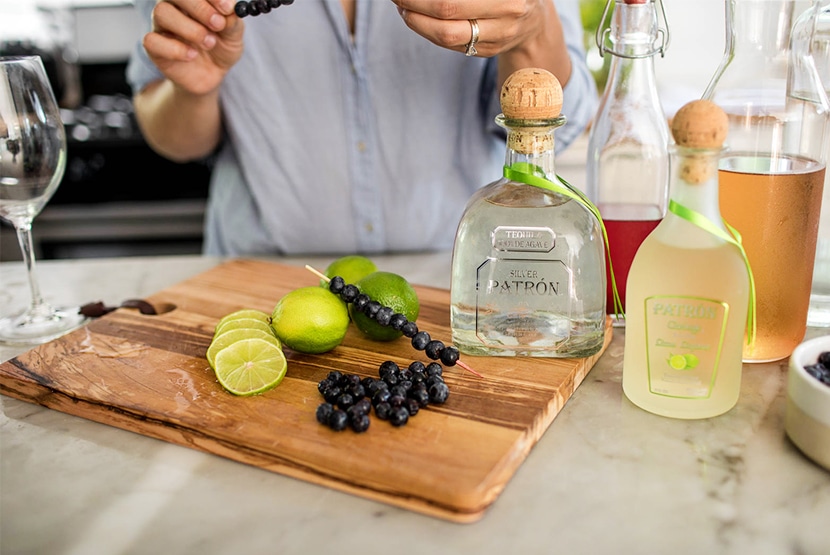 We were asked to give their Lakeside Sangria to try for the campaign. When I saw which recipe I was tasked with I knew it was the perfect one for us. Since Mike's family is from Texas and I am from Michigan I couldn't think of a better cocktail to enjoy while they are here. In Texas, Tequila is a way of life and some of the best margaritas I have ever had are from there, but how do you mix Michigan with Texas? You make this sangria, which you can find in their cocktail lab as well. For our Sangria to make it, even more, Michigan meets Texas, I used local wine and blueberries to really kick it up a notch.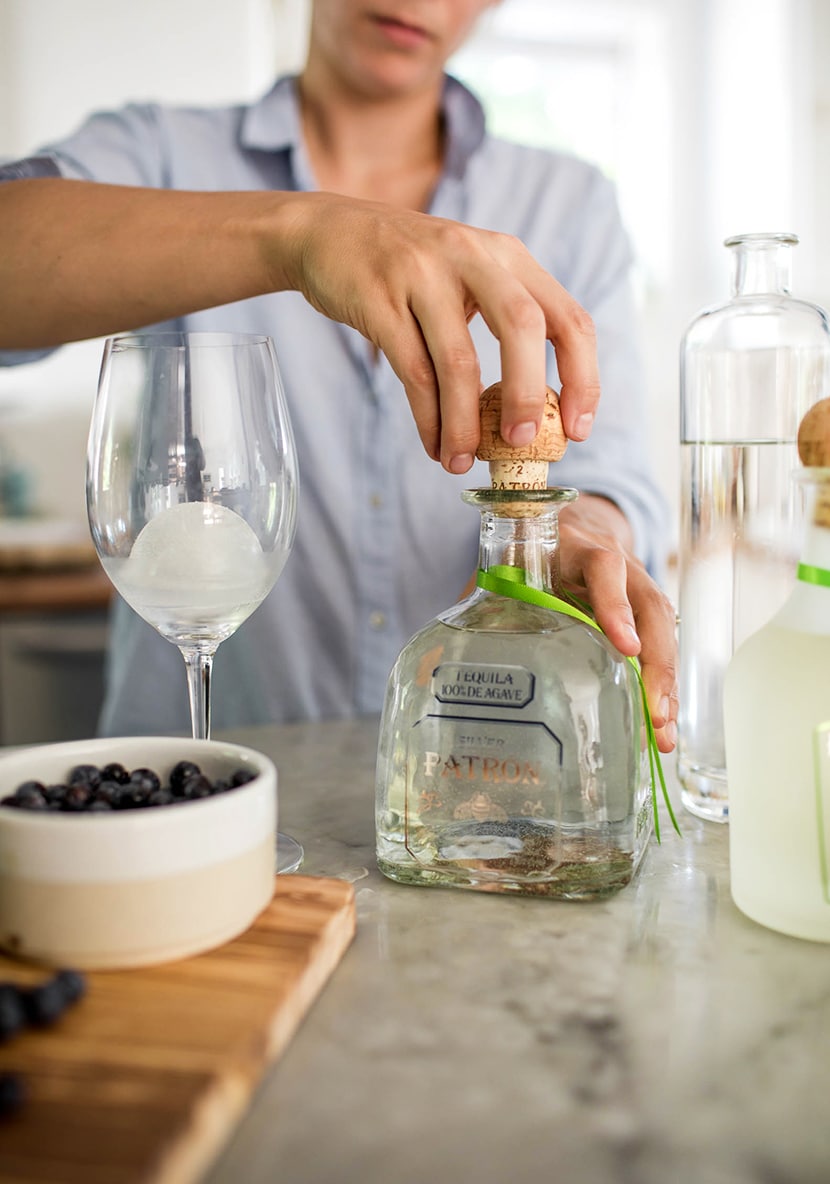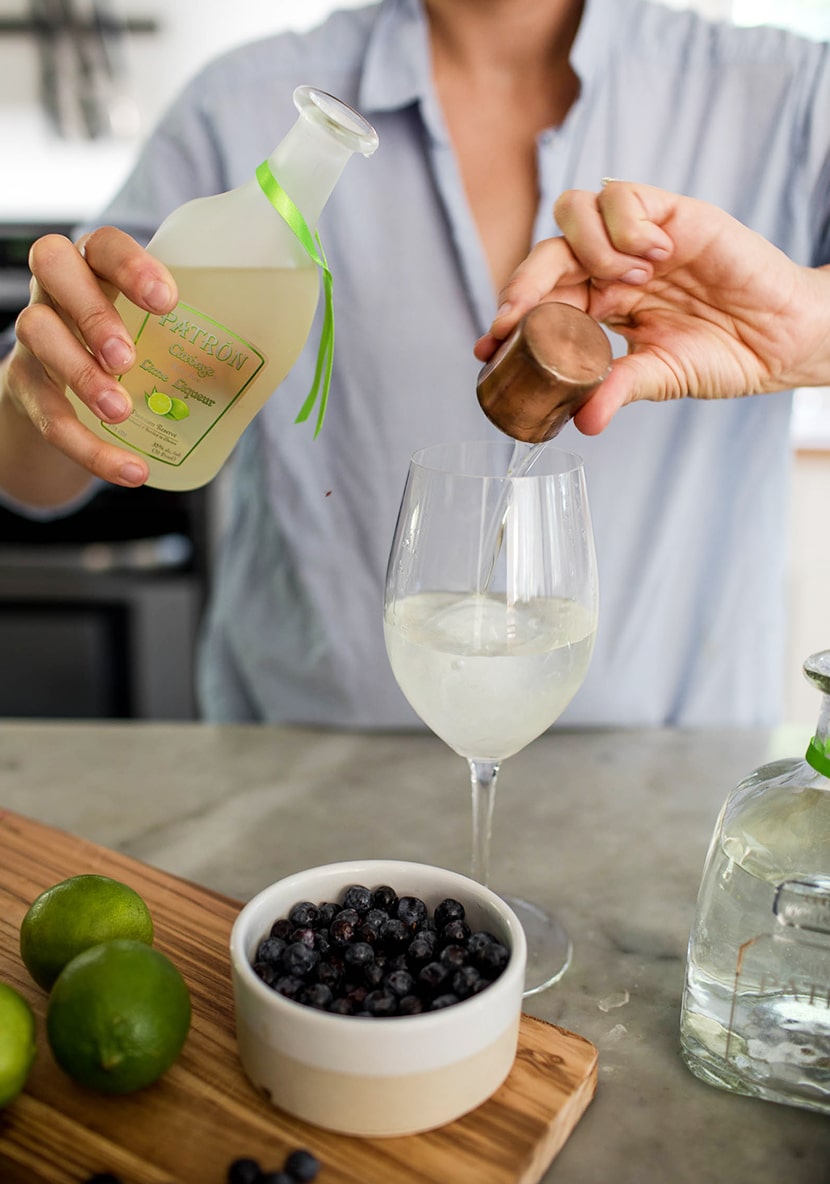 To make the cocktail here is what you will need per cocktail.
Ingredients:
A handful of ice or one large block
10 or so Blueberries for garnish (I put some on a long toothpick for stirring)
.25 oz Fresh Lime juice
.5 oz Monin Blueberry Syrup
1 oz. Patrón Silver Tequila
.5 oz Patrón Citronge Lime
4 oz. Rosé or White wine (I used Rosé from a local vineyard)
4 oz. Sparkling Water (I used Topo Chico)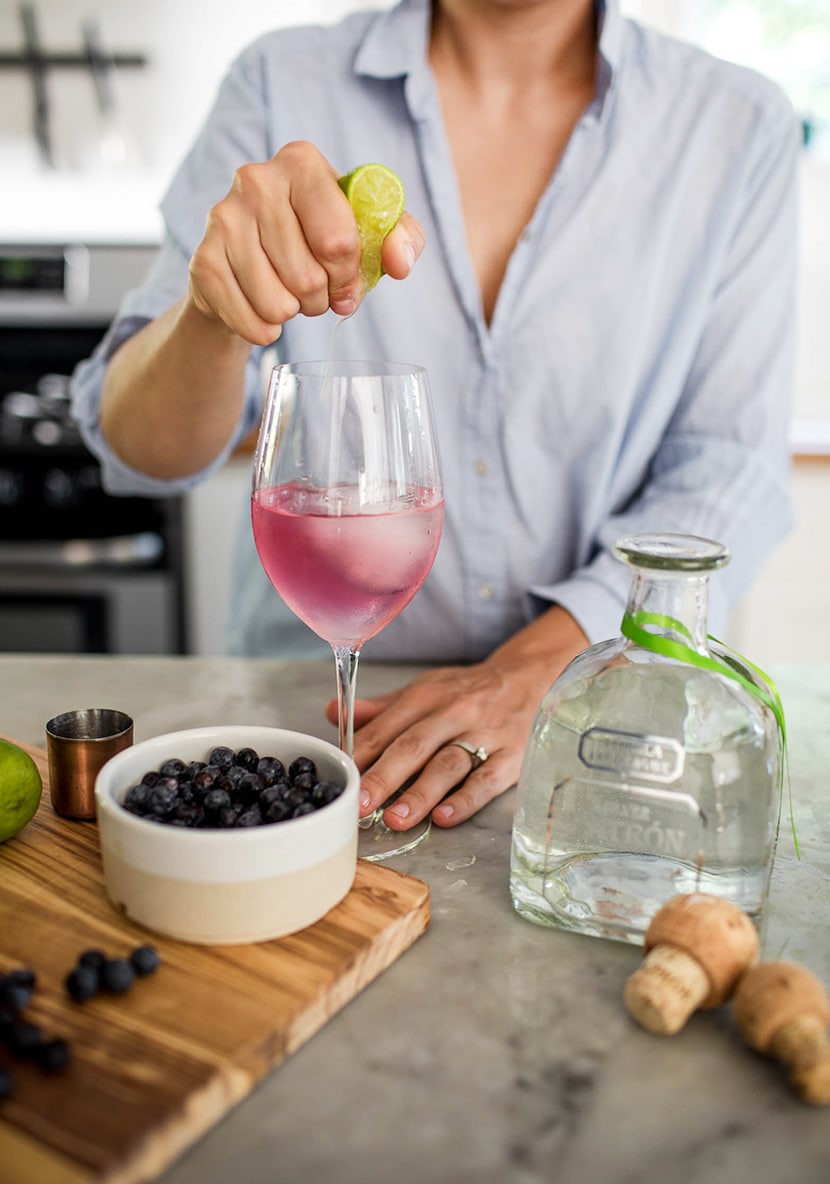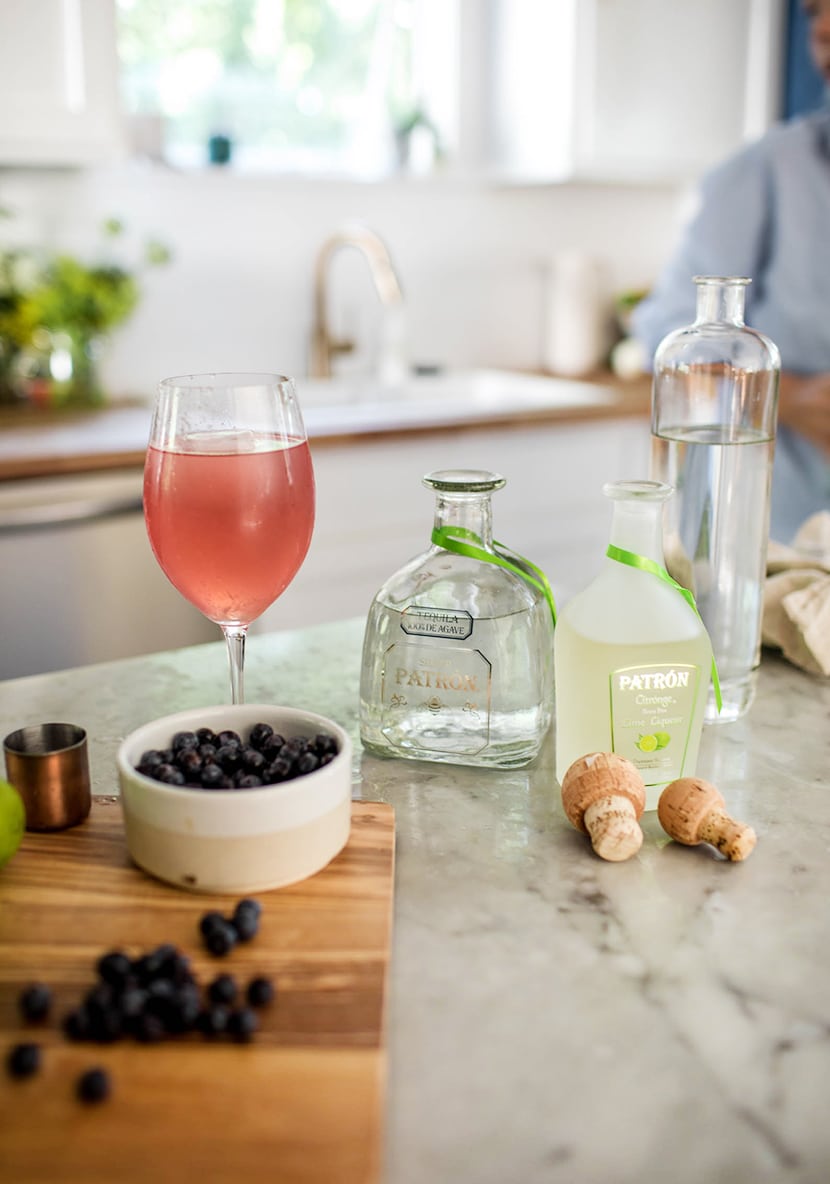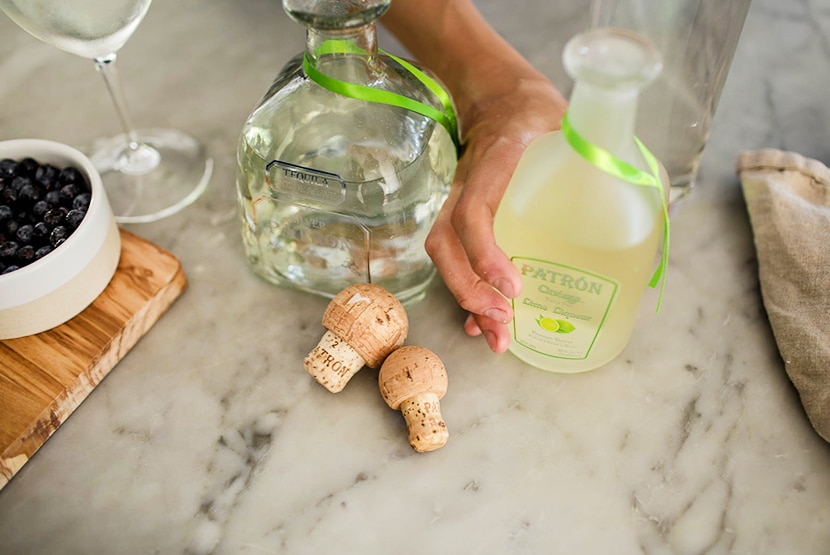 To make the cocktail is extra simple. All you need to do is place combine all ingredients over ice except the soda and stir the cocktail. Then top with the 4 oz of soda and serve with blueberries and lime wheels. You can multiply the recipe and actually do it as a pitcher as well if you have a lot of guests coming over. On their website, they have an easy recipe adjuster.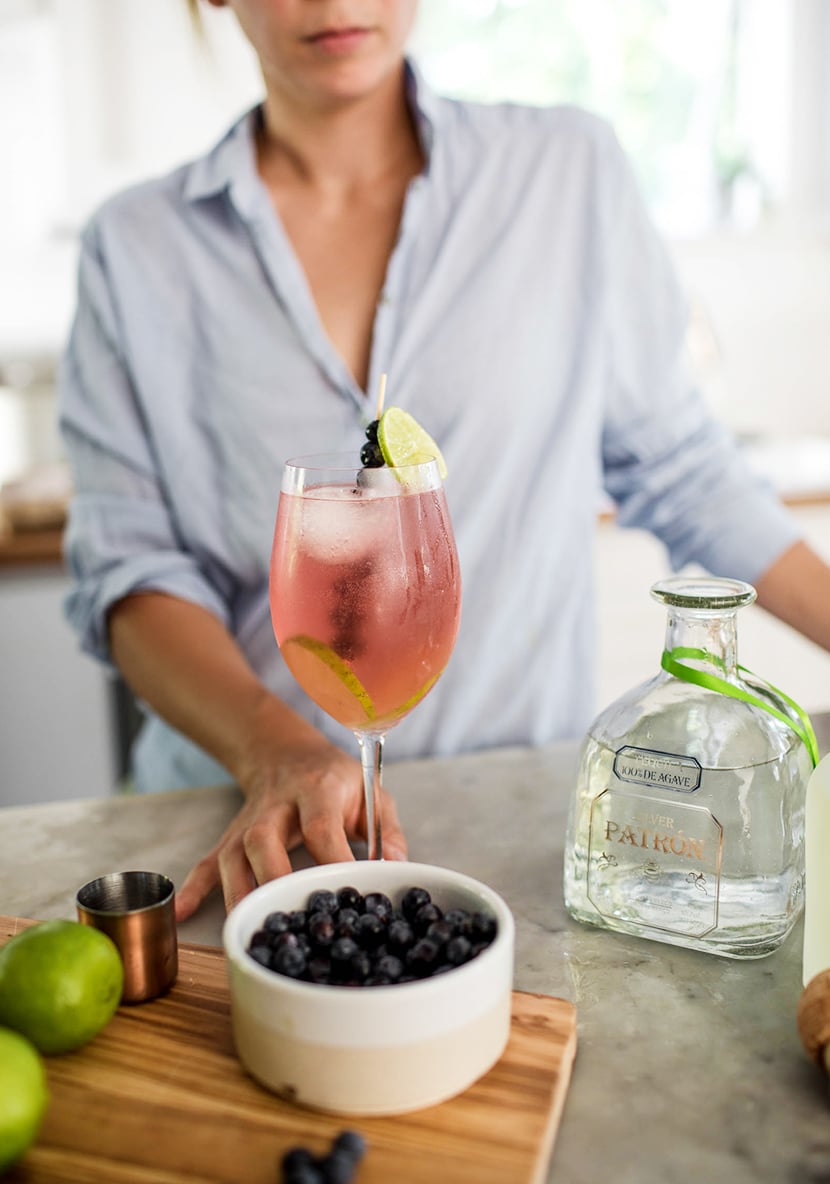 We cannot wait to cheers this weekend with Mike's parents when they get to town with this cocktail. The perfect way to start a vacation, don't you think?
This post was in partnership with Patrón. All thoughts and opinions are our own. Thank you for supporting the brands that support The Fresh Exchange every month. 
This year all sponsored content we do, 5% of our compensation is being given to FLOW: For The Love of Water in order to protect the Great Lakes and to keep them the precious thing they are. If you want to read more about this find our post here.