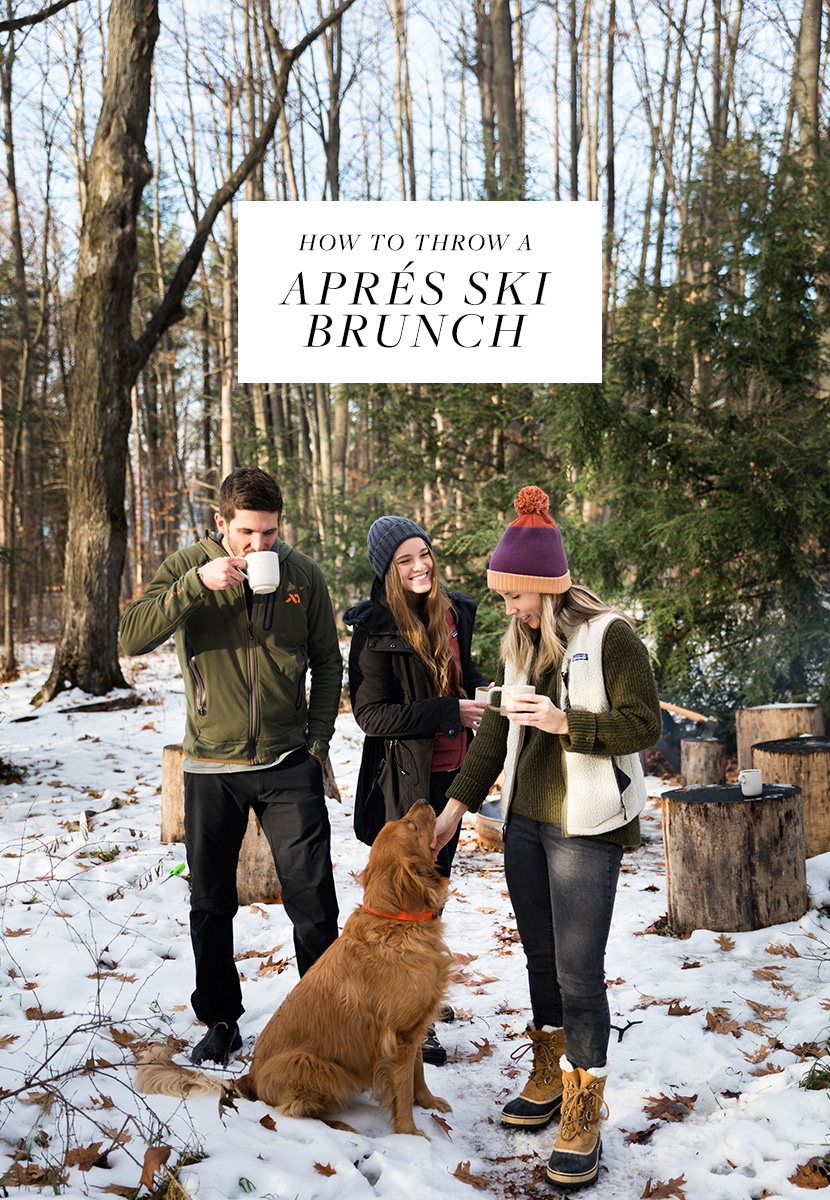 The thing I have learned the msot about living in the north is that we get outside and do things no matter the weather. Snow falls and it is rare to spend most of your time inside. Most of the time you instantly are greeted with invitations to hit the slopes, head out on the trails, or enjoy a warm drink around a fire. It is very normal for us northerners because we know that if we don't embrace the elements then we would spend WAY too much time indoors. The weather is only bad if we believe it so is the mentality around the Great Lakes. That said, one of the best ways to enjoy the fresh snow and hopefully even a spot of sun is to strap on your skis or snow shoes and then end by the fire with good friends and some good food. So when Traverse Magazine asked me to gather friends and host a Aprés Ski brunch I was so excited. What a fun way to spend a Saturday!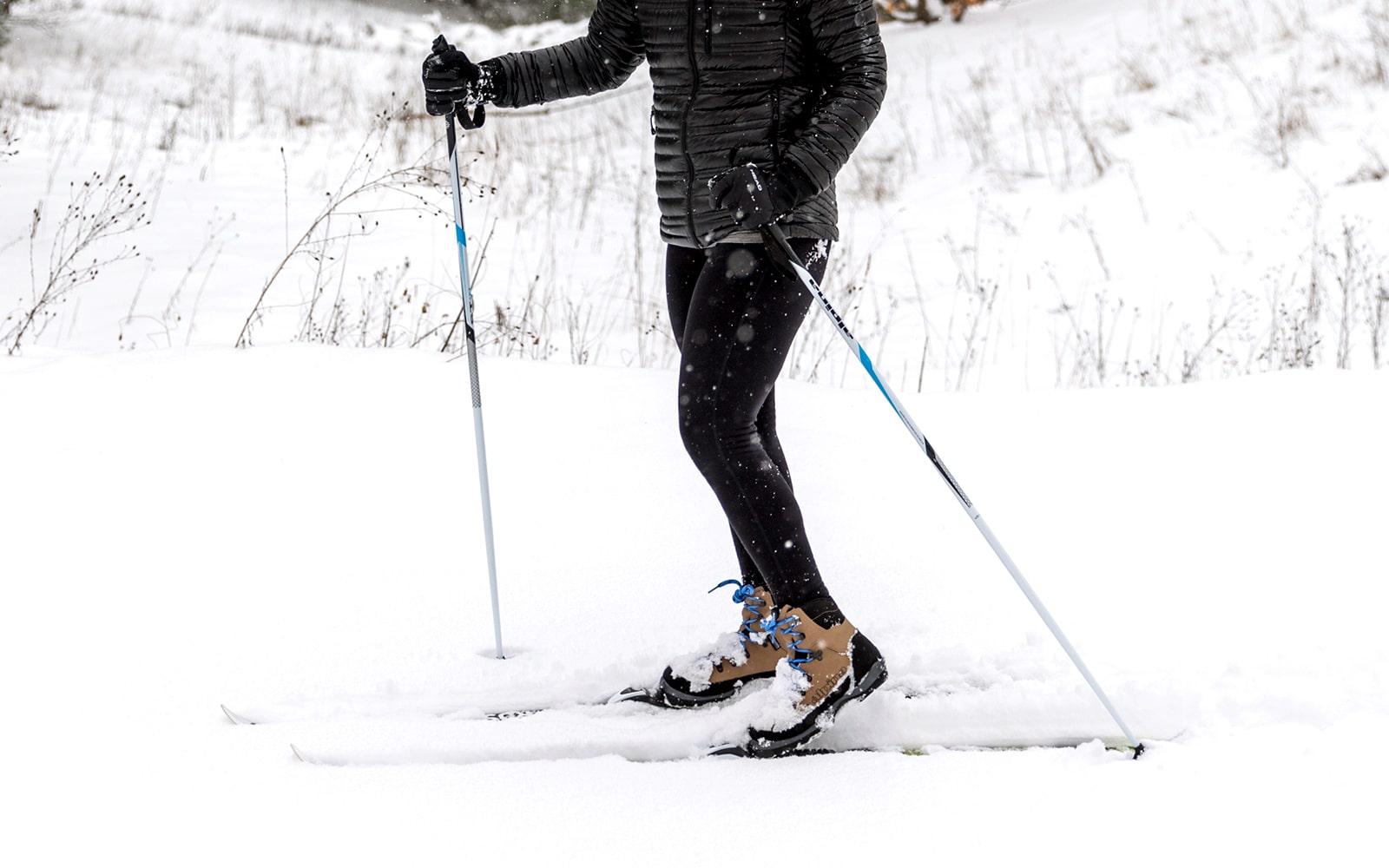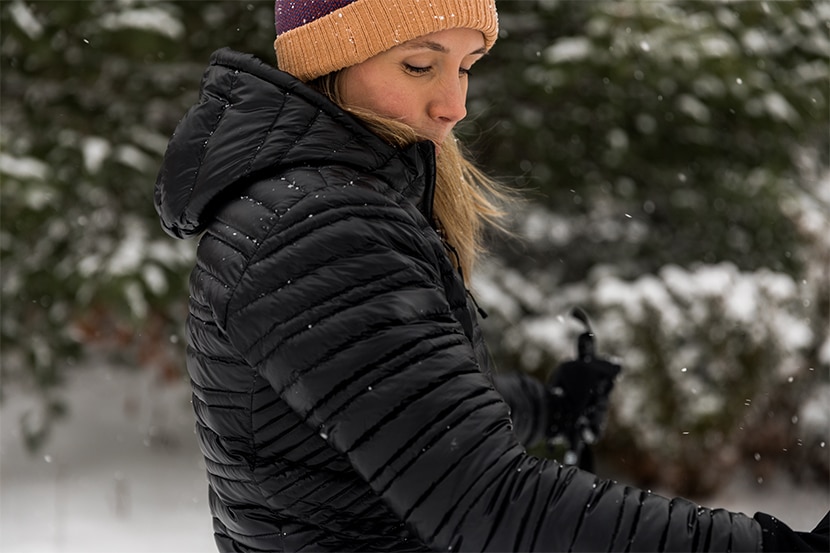 What I have fallen in love with about winter is the chance to do activities we don't get to do other times of the year. Skiing isn't something we ever get to enjoy the summer (obviously) so we soak up any time we get to strap on our skis either to cross country or downhill. Since this works up quite the sweat even on a chilly day there is no better way to refuel then with some good food and so we gathered this day at one of the Hygge Stay properties called The Wayfarer, which was a renovated house in Lake Leelanau just a stone's throw from the North Channel and we all fixed up a great brunch post skiing that day.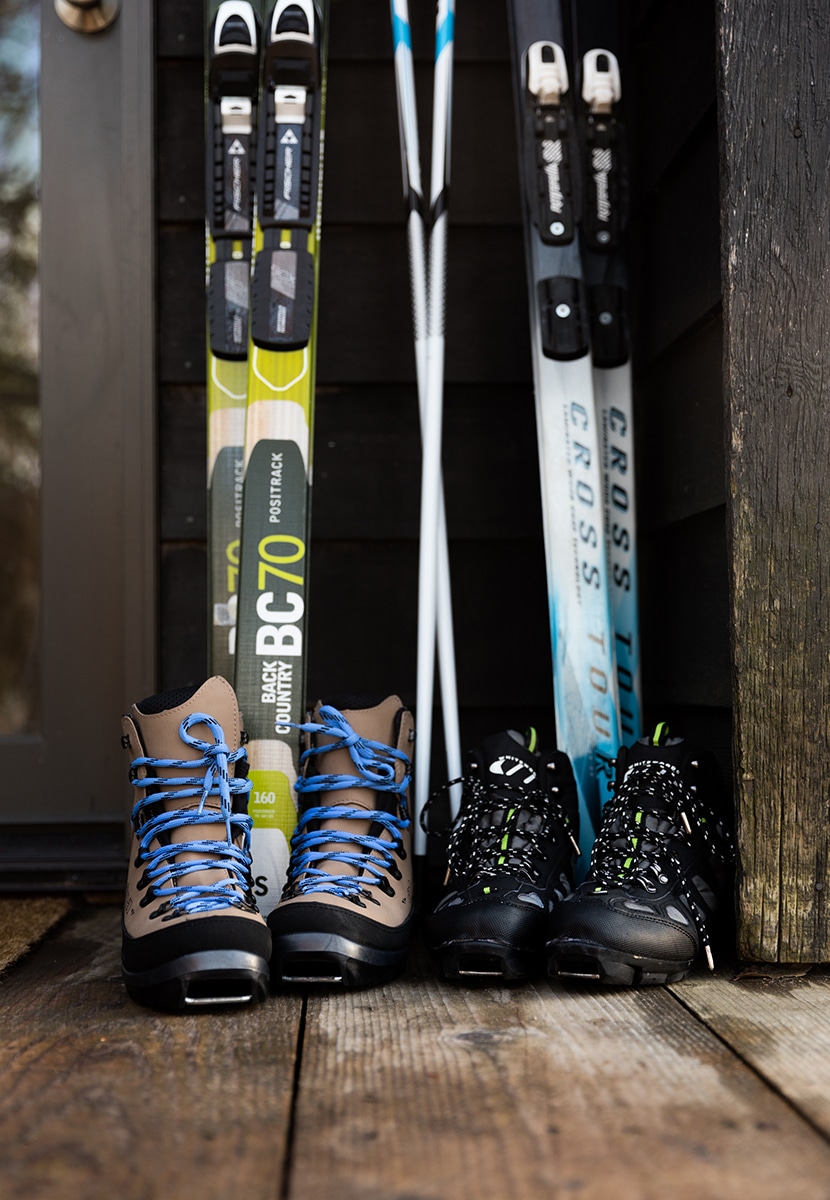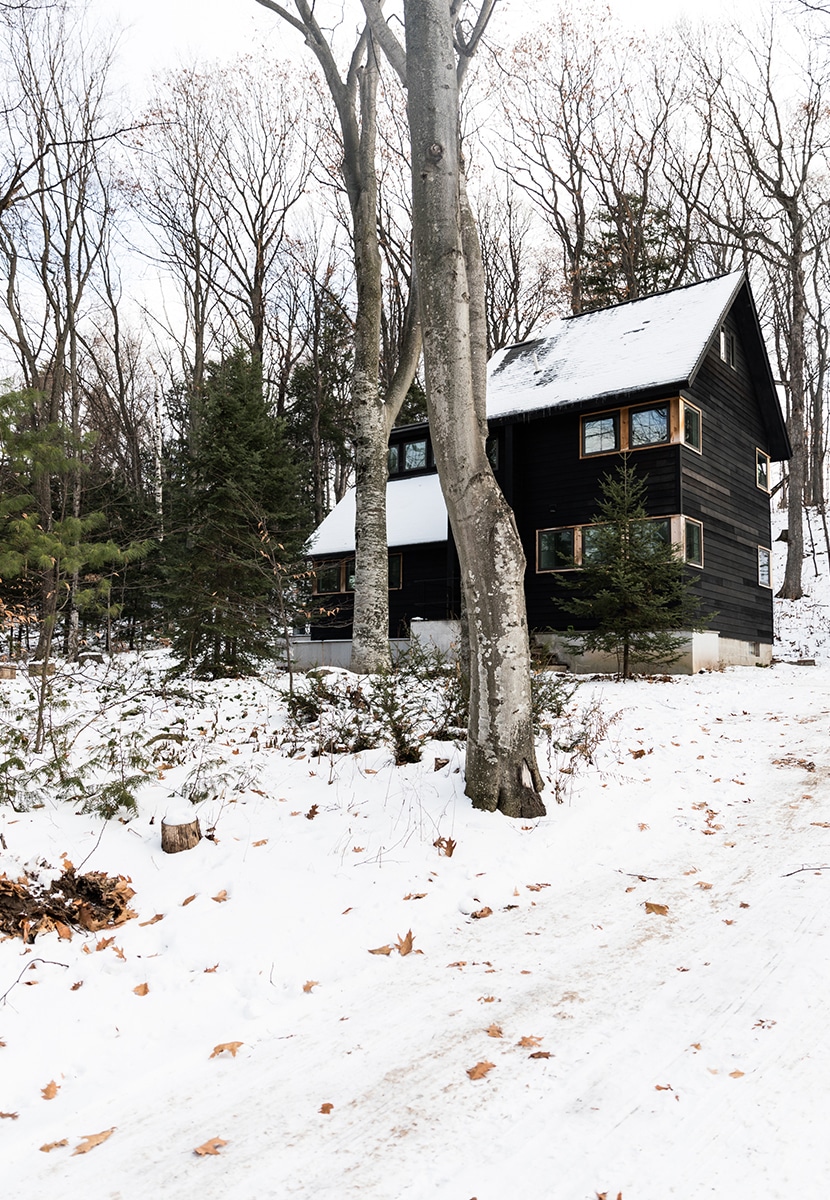 There is nothing better then stripping off your boots and undoing your sweaty hair from a warm hat and letting your coat and layers come off and resting your foot in cozy slippers and socks while relaxing with a little cocktail or maybe some bubbly if it is brunch.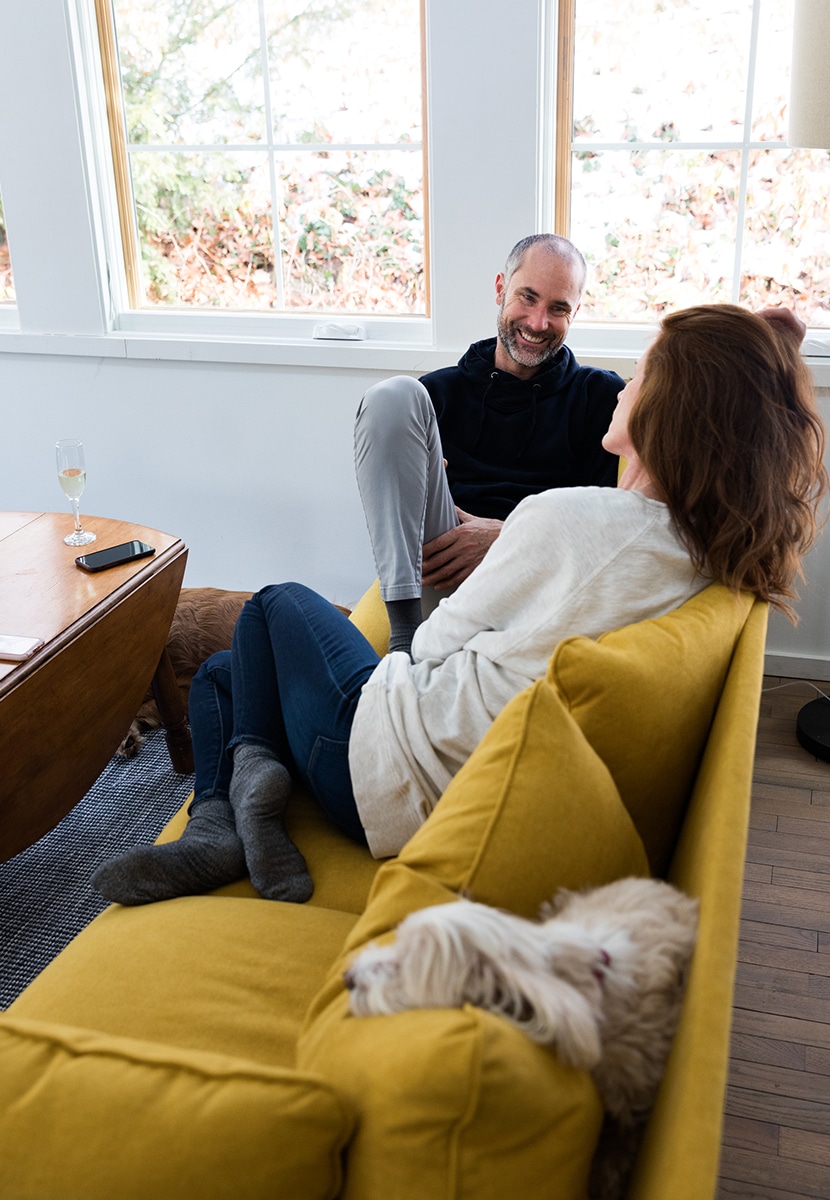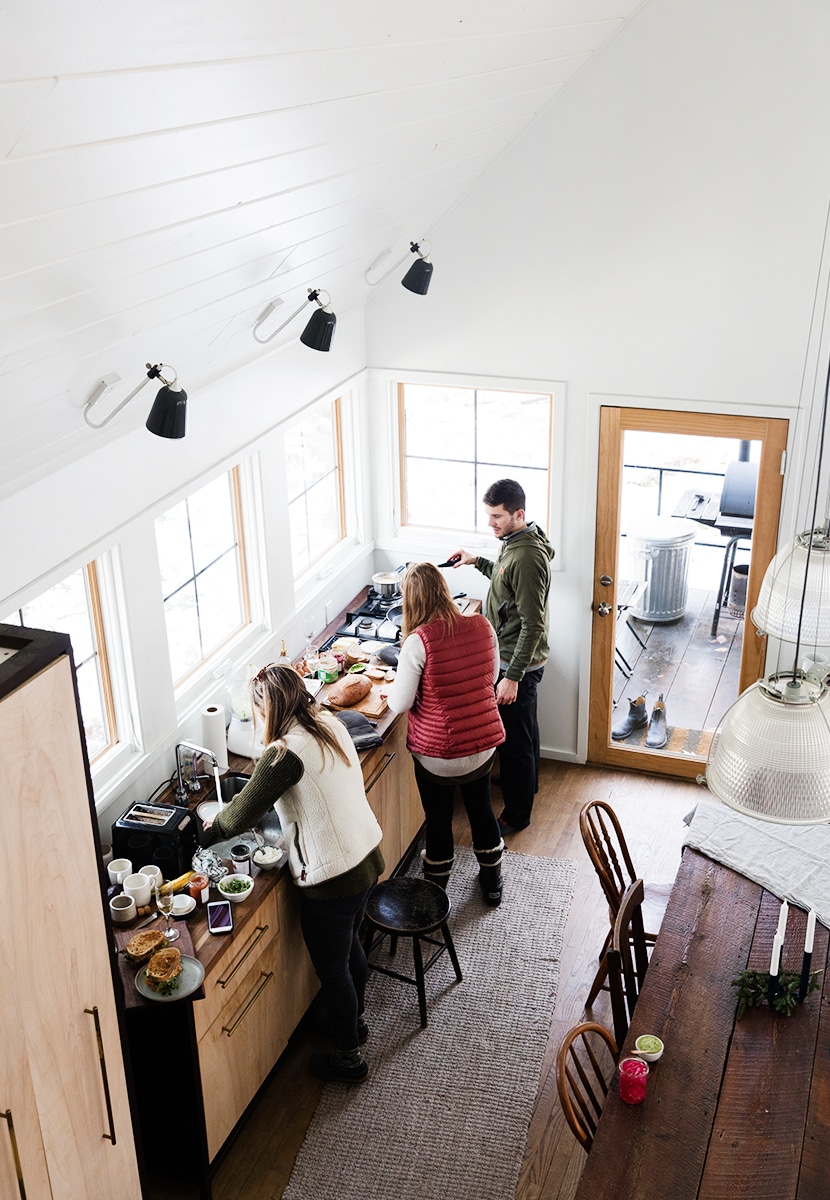 For the shoot we pulled together a bunch of favorite ingredients and our friends Laura and Sam Brown helped cook up everything with me while we created. I had gathered some favorite ingredients and thought as a group we would taste test and use the best ones for the recipes we would give to Traverse Magazine. I knew this crew and that they all had great taste in food.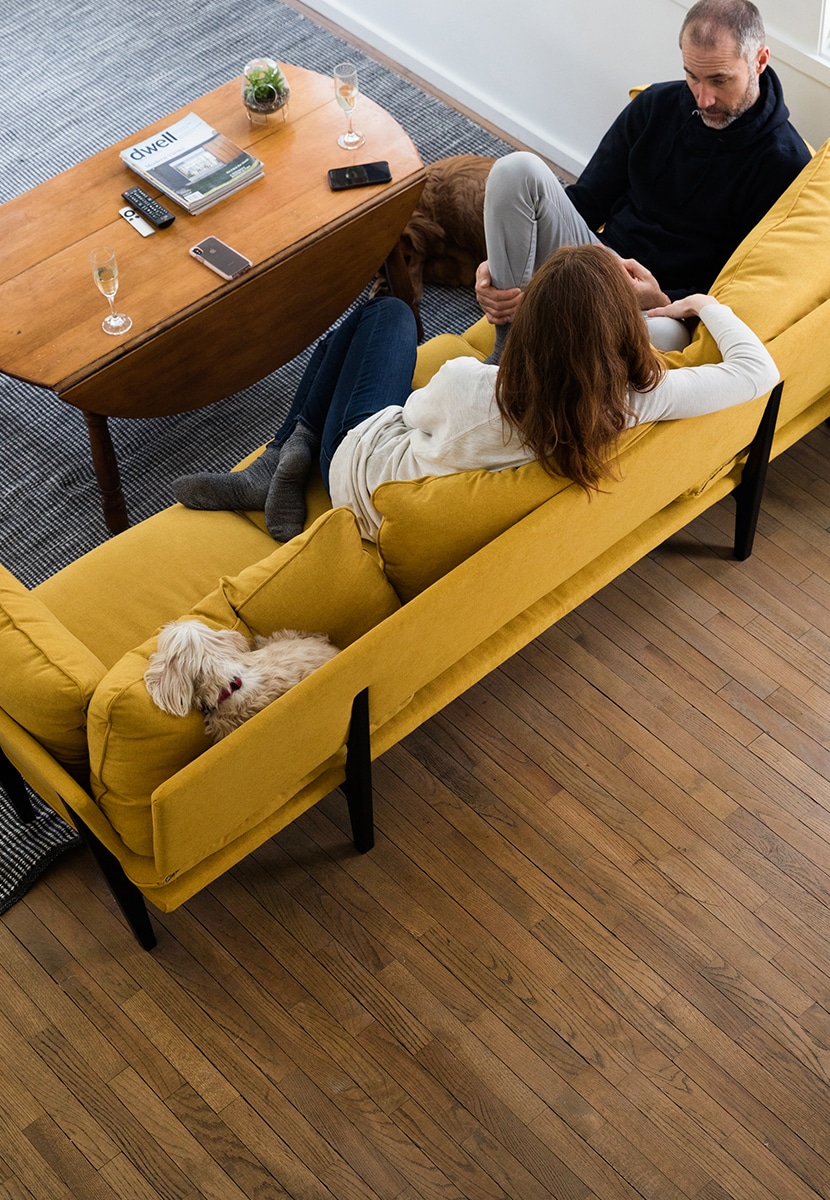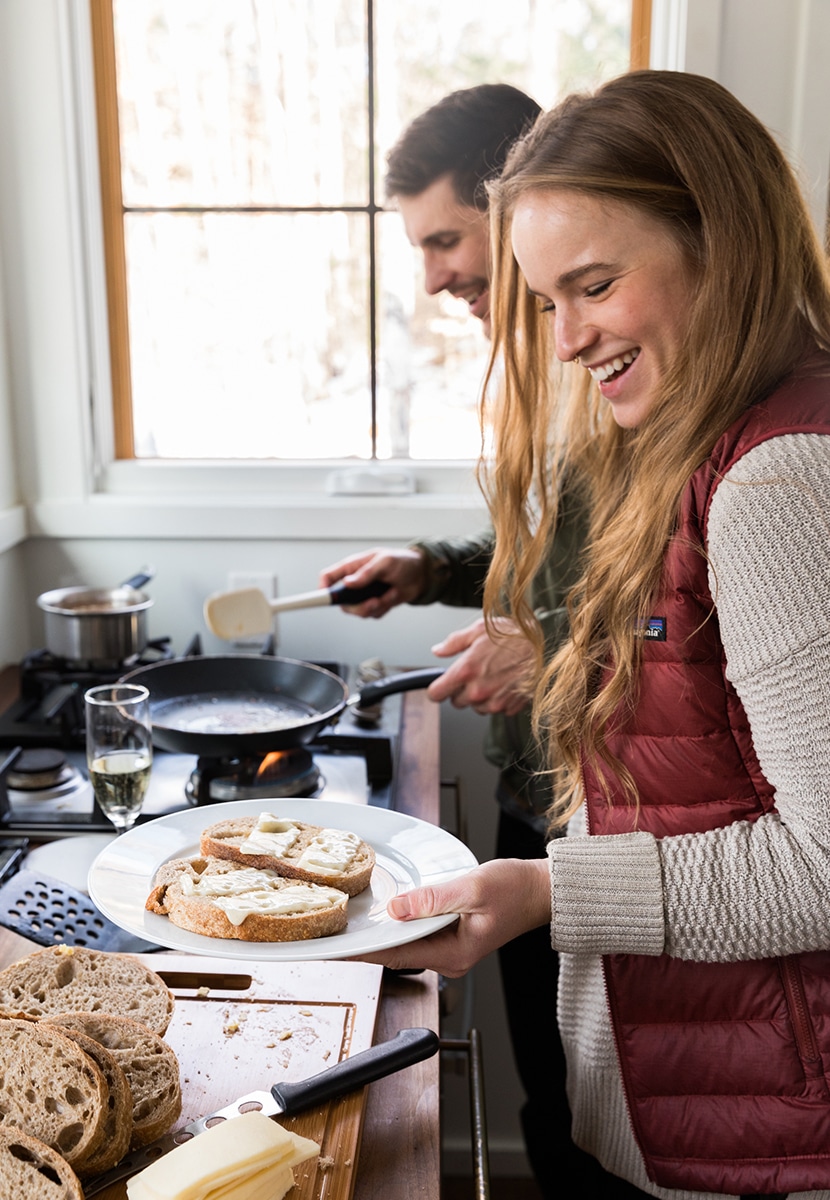 While everyone made their Breakfast sandwiches from our bar of goodies that included the following:
Fresh bread for toasting – handmade loaves are the best!
Cheddar Cheese
Goat cheese or any kind of softer cheese
Plenty of Eggs
Bacon
Avocados
Microgreens
Bananas
Nut butter
Jam
Pesto
Smoked Salmon or Lox
Ketchup or something similar
Seedy Mustard
Savory relish of some kind
When you have all these things most everyone can make a sandwich that suites them very easily, which is the best way to throw a brunch after skiing. Our specific sandwich recipes can be found in this post I wrote for Traverse Magazine.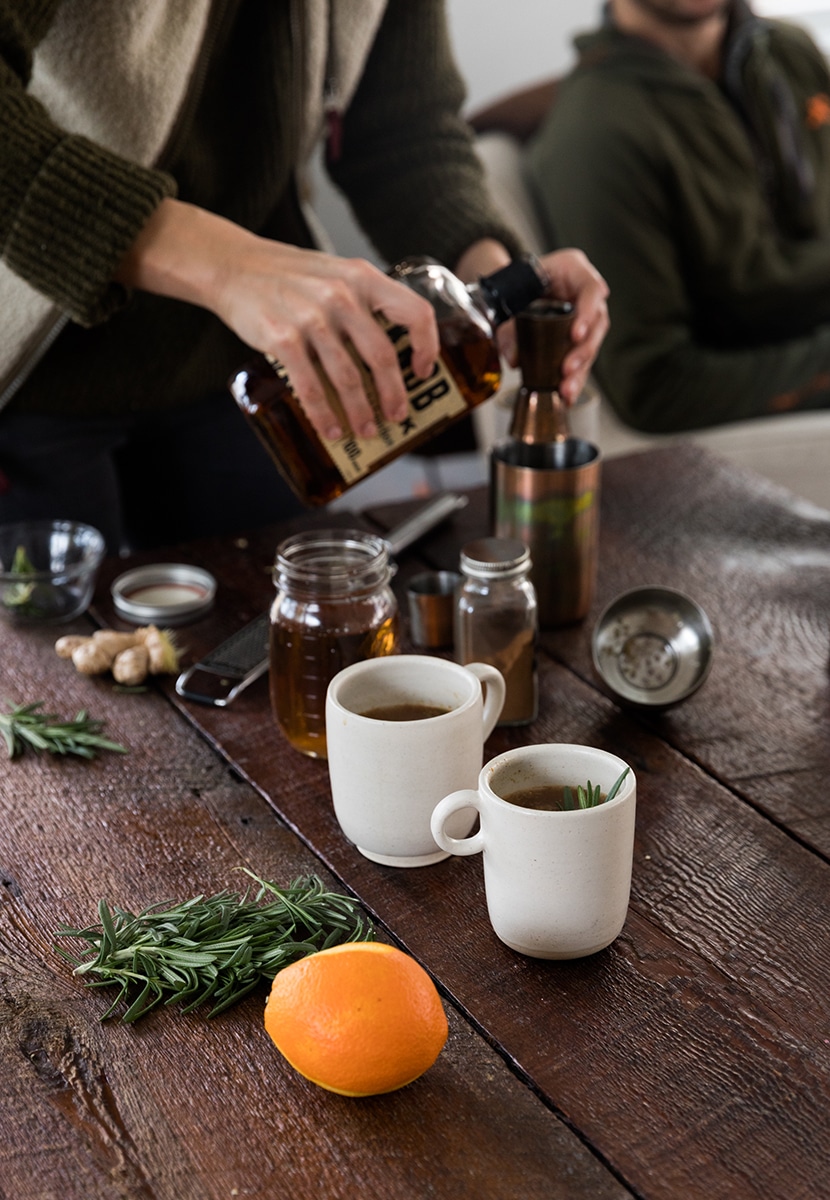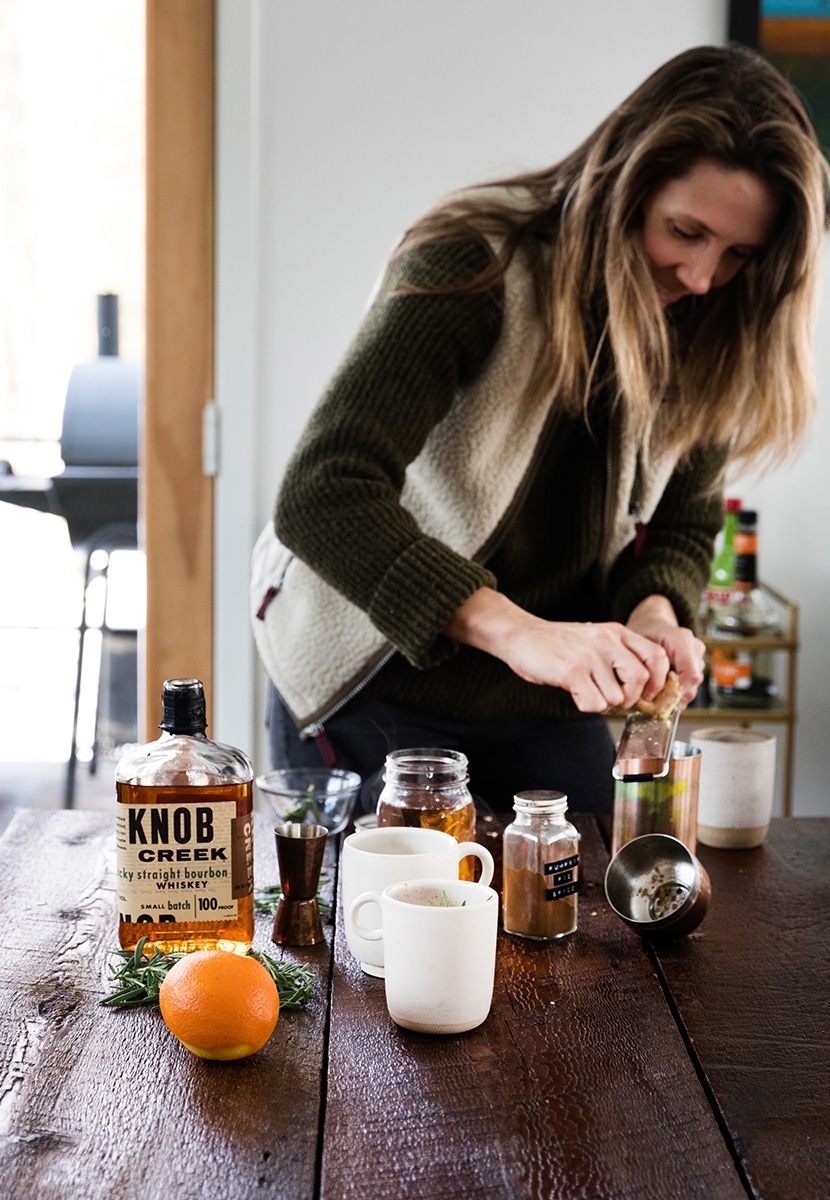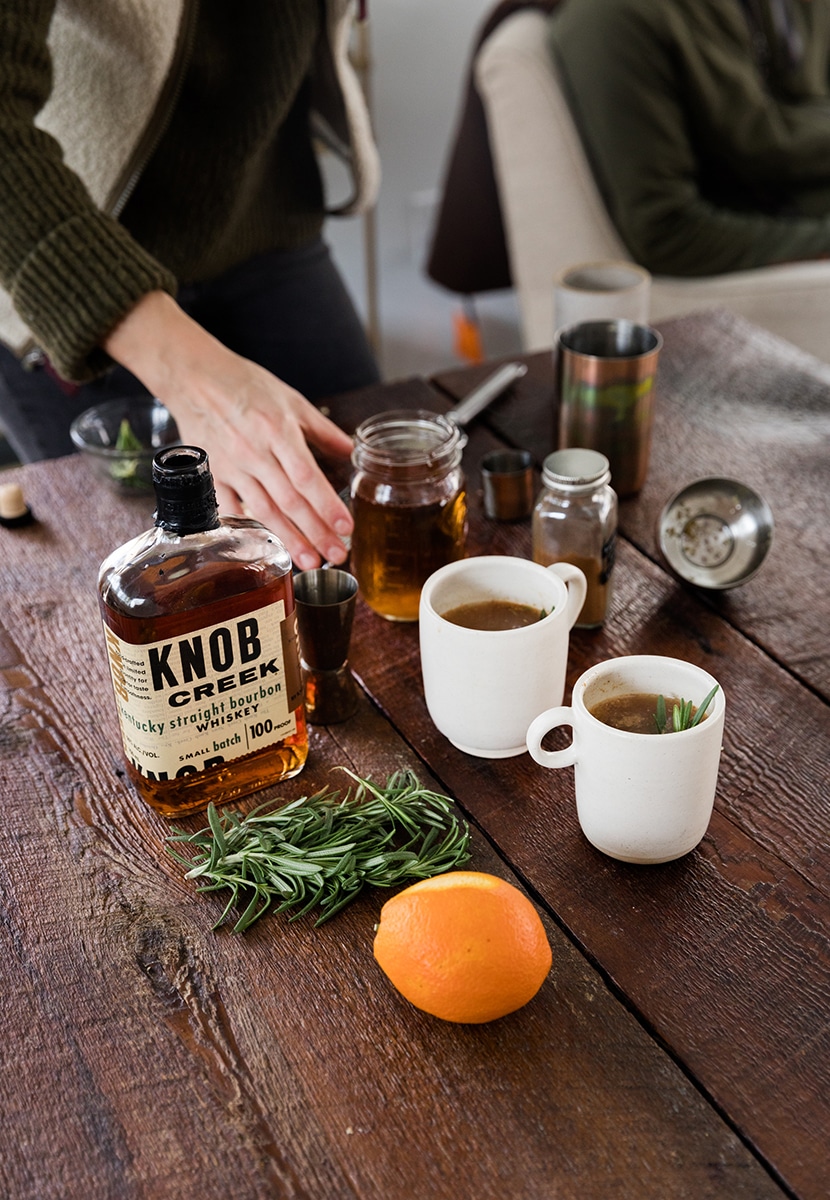 Of course you cannot warm up after a ski without a great warm cocktail. I made this Hot Toddy style cocktail full of maple syrup, bourbon, rosemary, and orange peel and then topped with hot apple cider. It was the perfect way to warm up and to drink by the fire after we ate and the sun came out.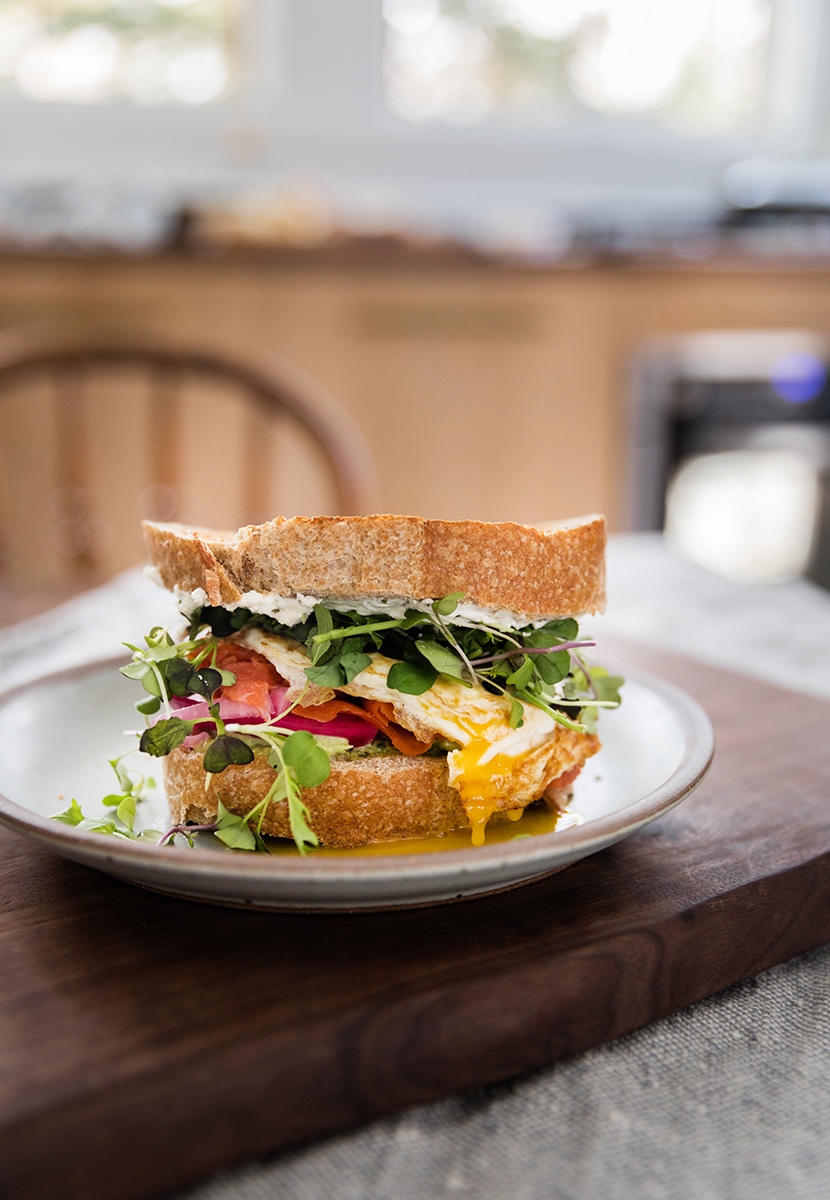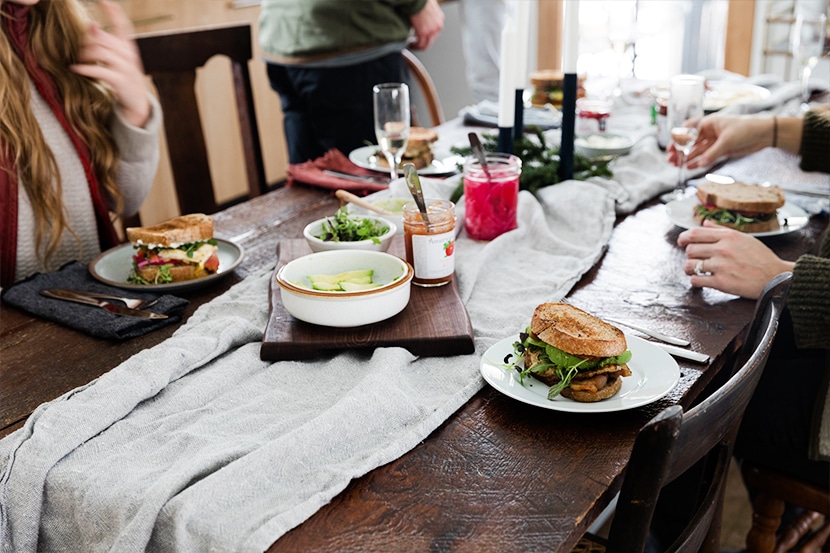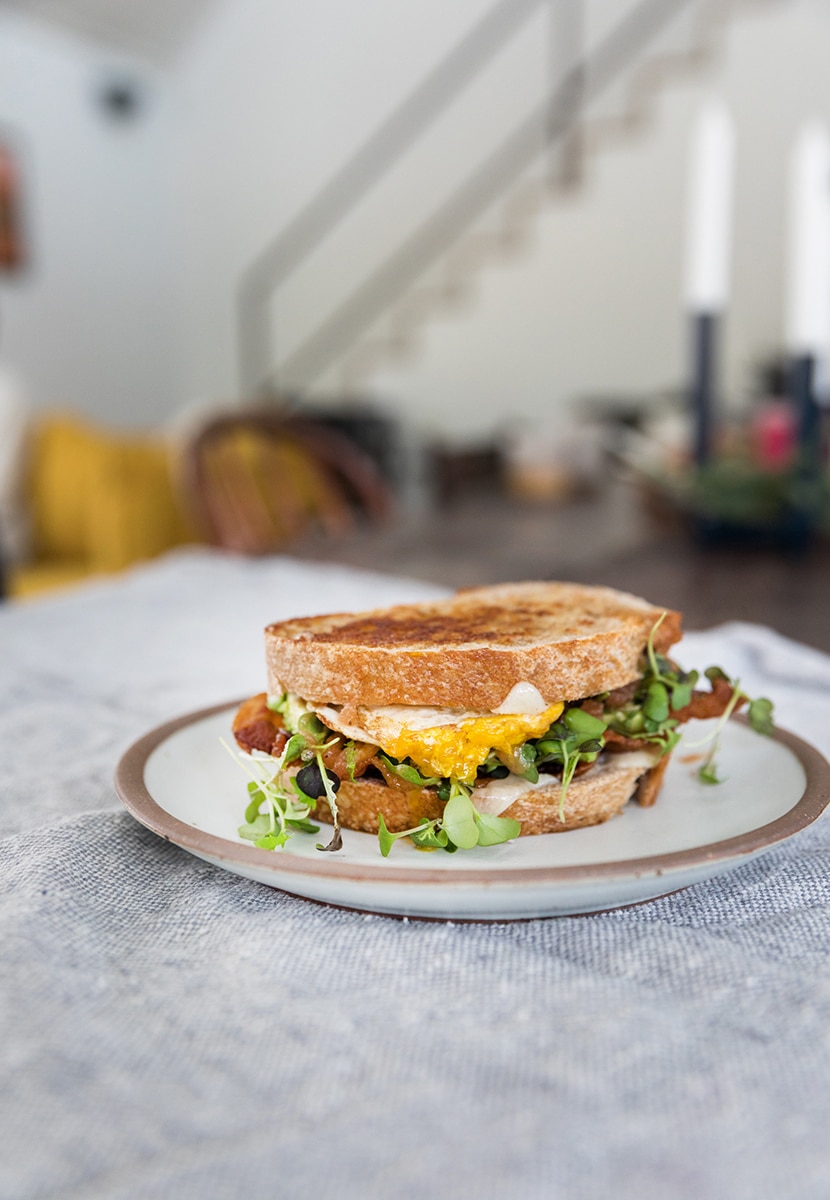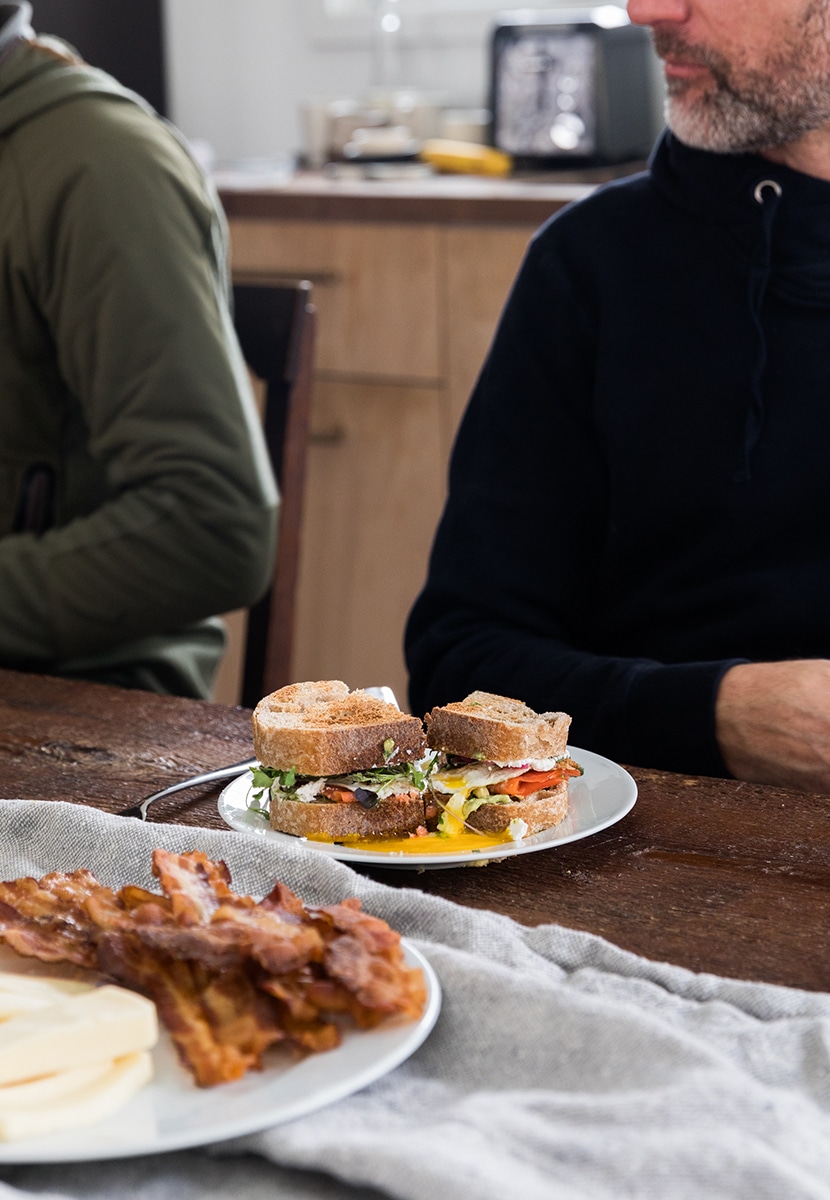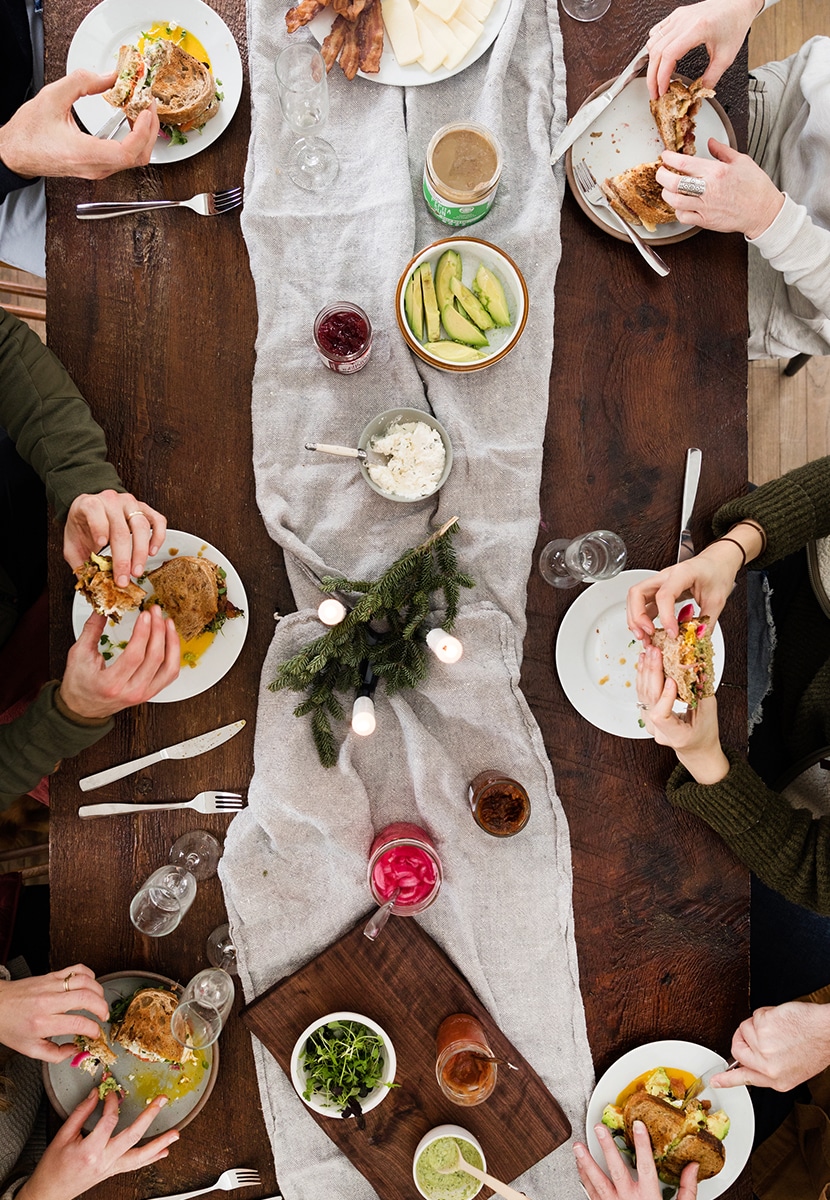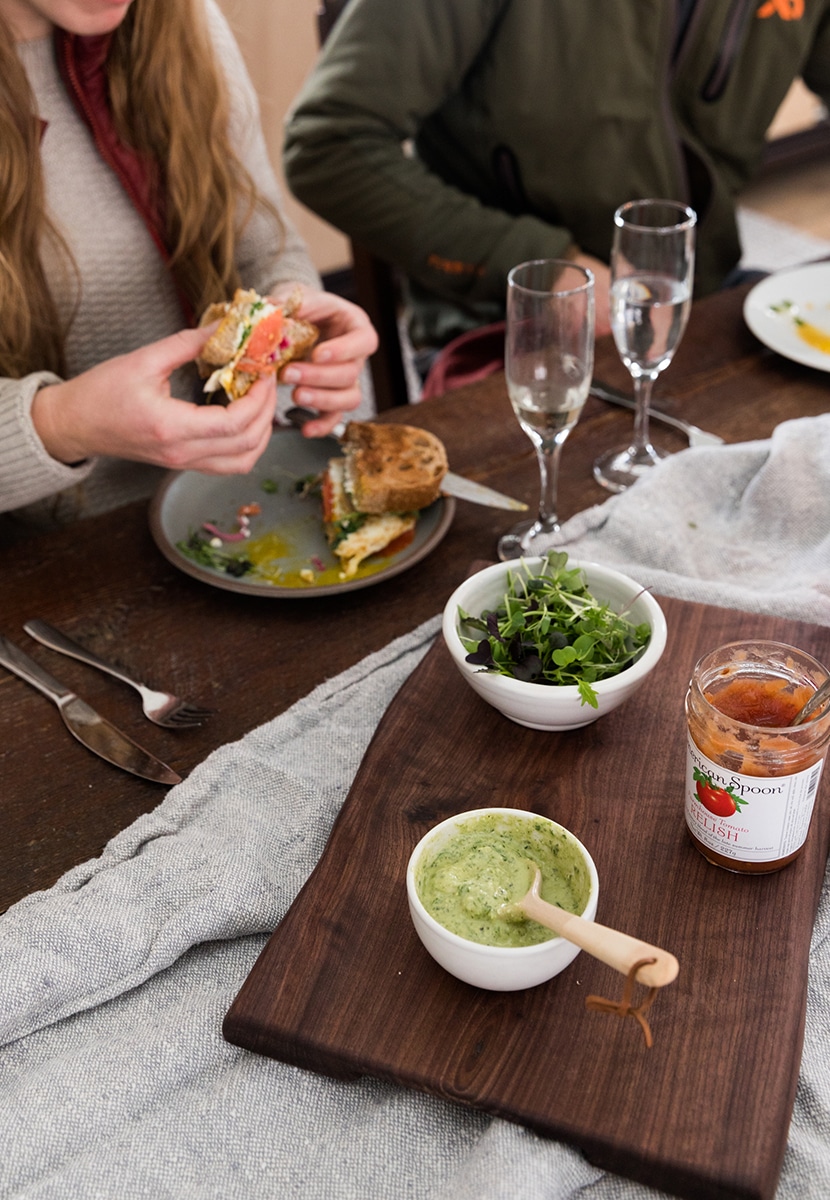 Once everyone had filled up on food, we headed out to the already made fire and enjoyed hanging out and drinking our warm cocktails by the fire. I hadn't done a snowy fire in a while and it felt soooo good especially when you are laughing and the sun is out. Such a fun way to spend a day.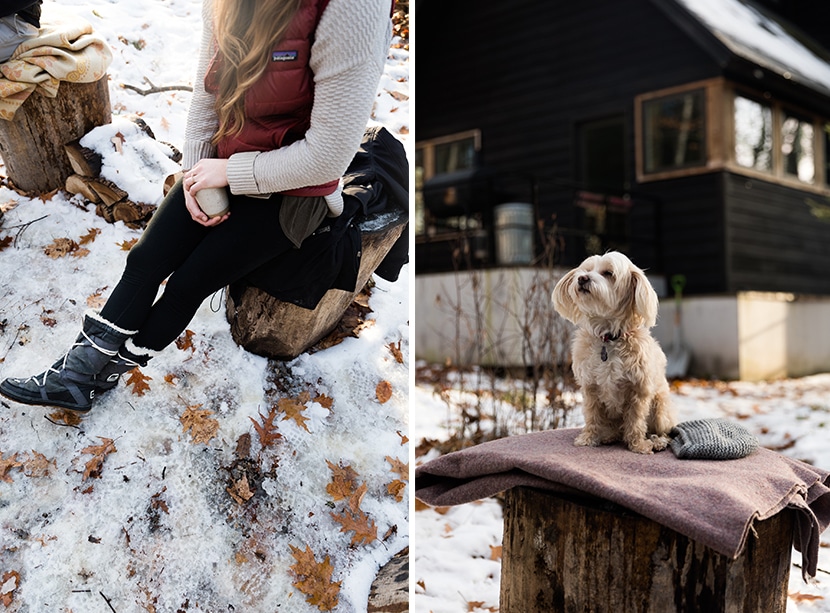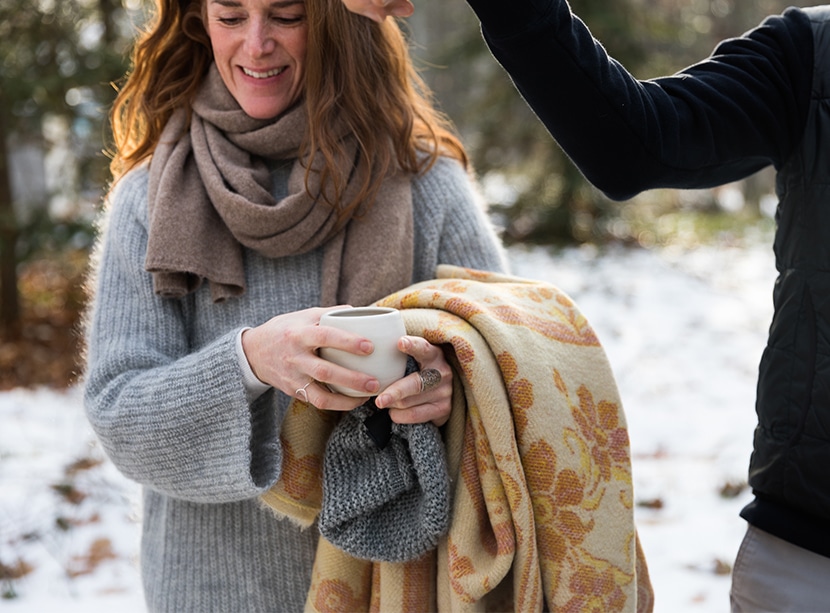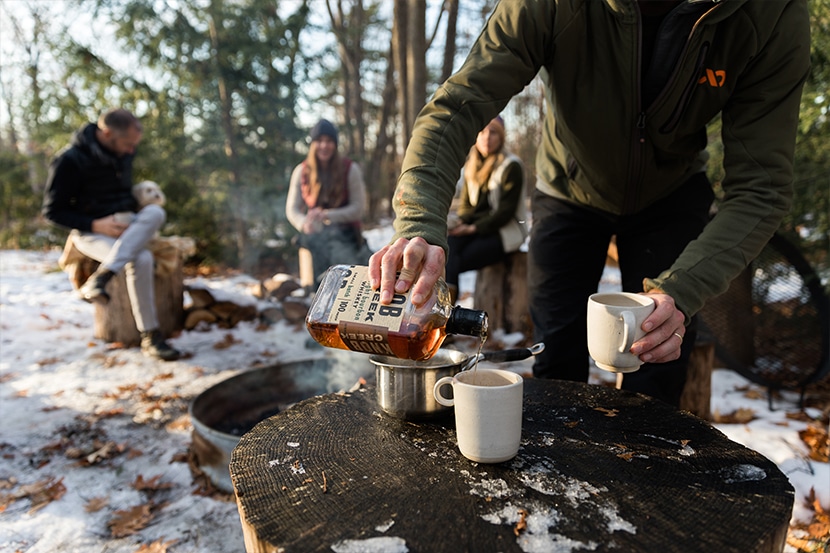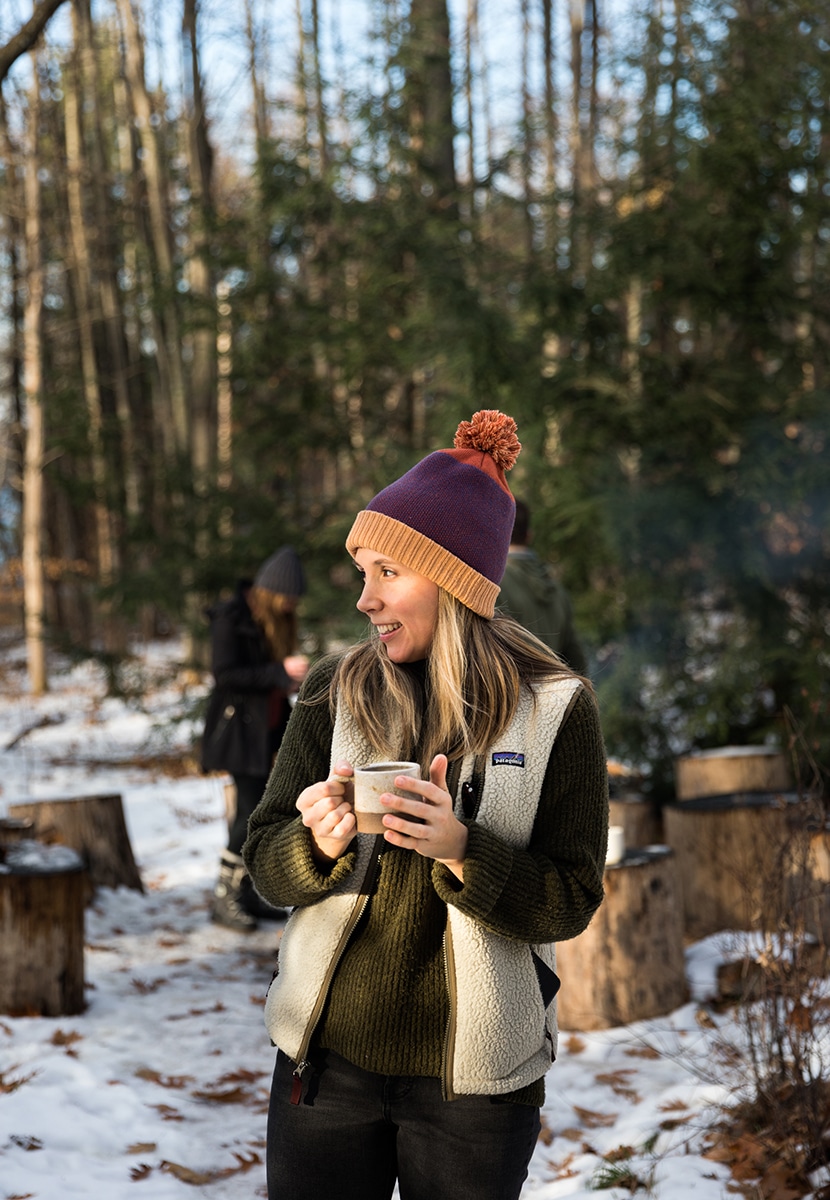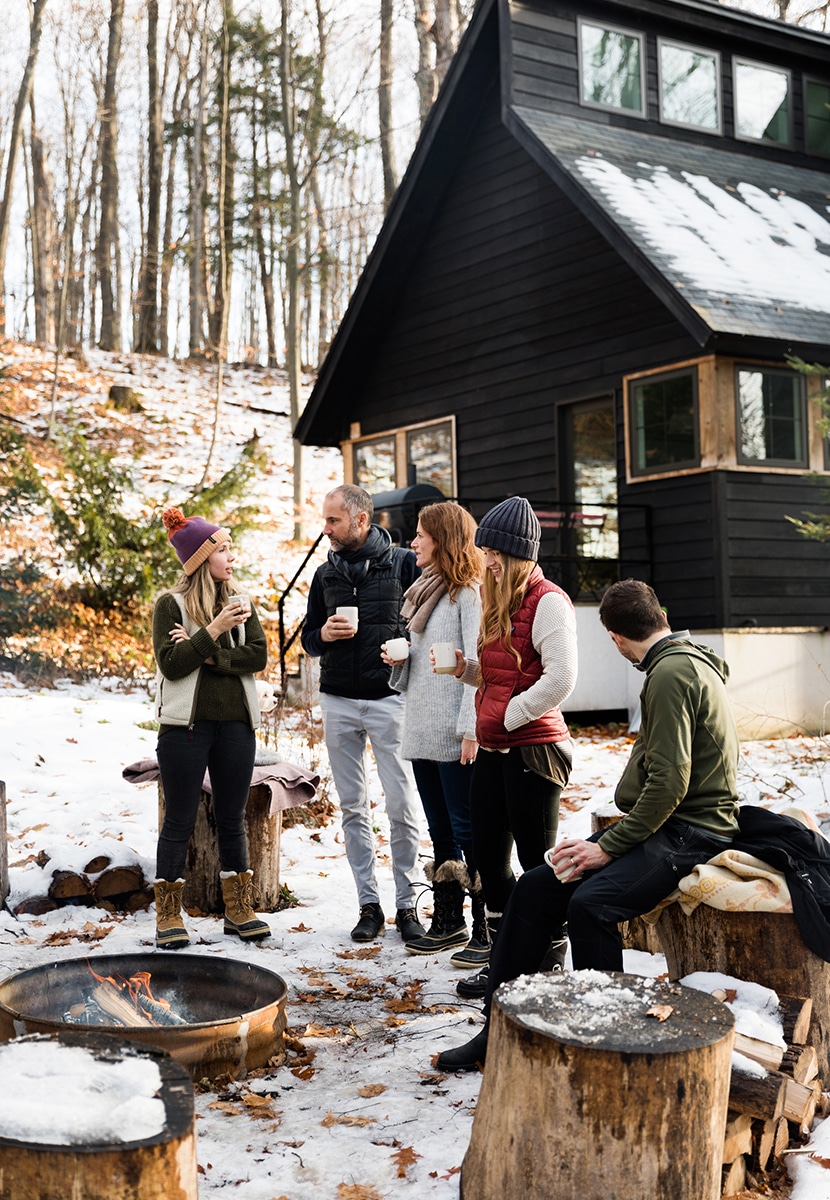 I love the challenge of looking at winter for opportunities to build community. It can easily be this thing where we forget it is time to come together and really it should be the time of year we come together the most.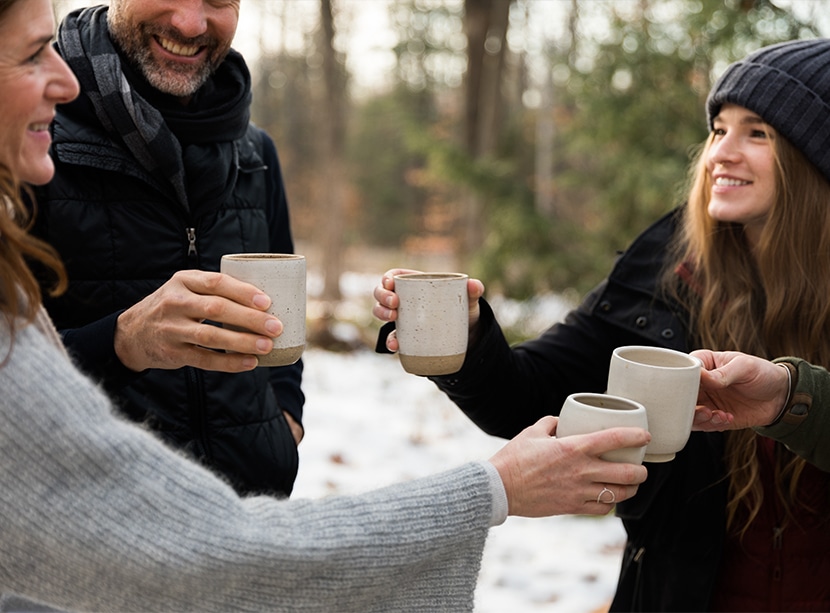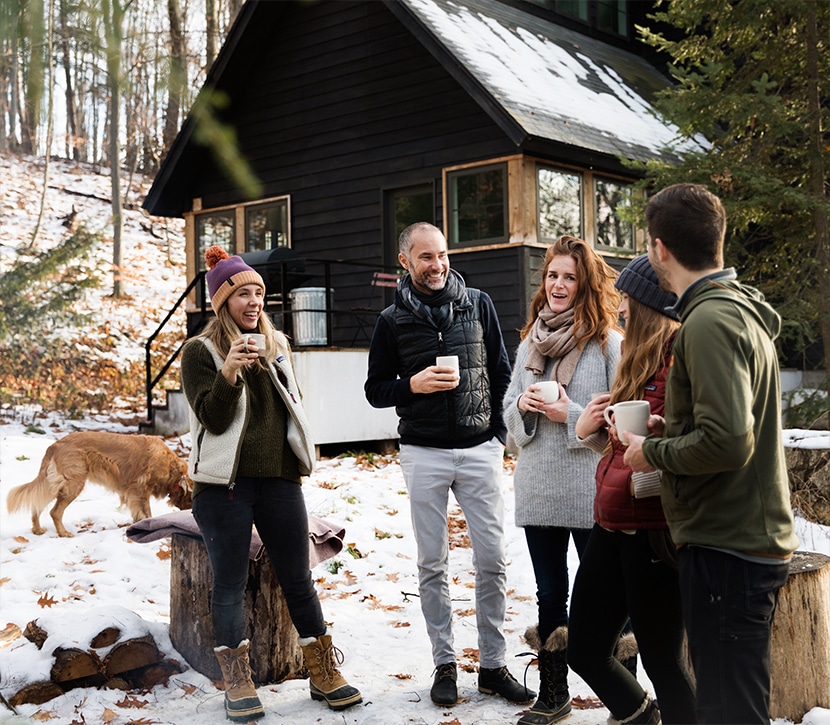 A huge thank you to Traverse Magazine for letting us enjoy this day and have our creative freedom as always with the stories we write for them. Also, thank you to Hygge Stay for letting us enjoy a day at this gorgeous place and to Sam and Laura Brown for coming and hanging, cooking and Laura for sharing her gorgeous pottery and ceramics with us for the day.
If you want the recipes you can get them from this post here. 
You can shop Laura's mugs and cups here on her Etsy and you can find exclusive pieces in our Store.
If you would like to rent The Wayfarer, find more info on Hygge Stay and the listing on Airbnb.