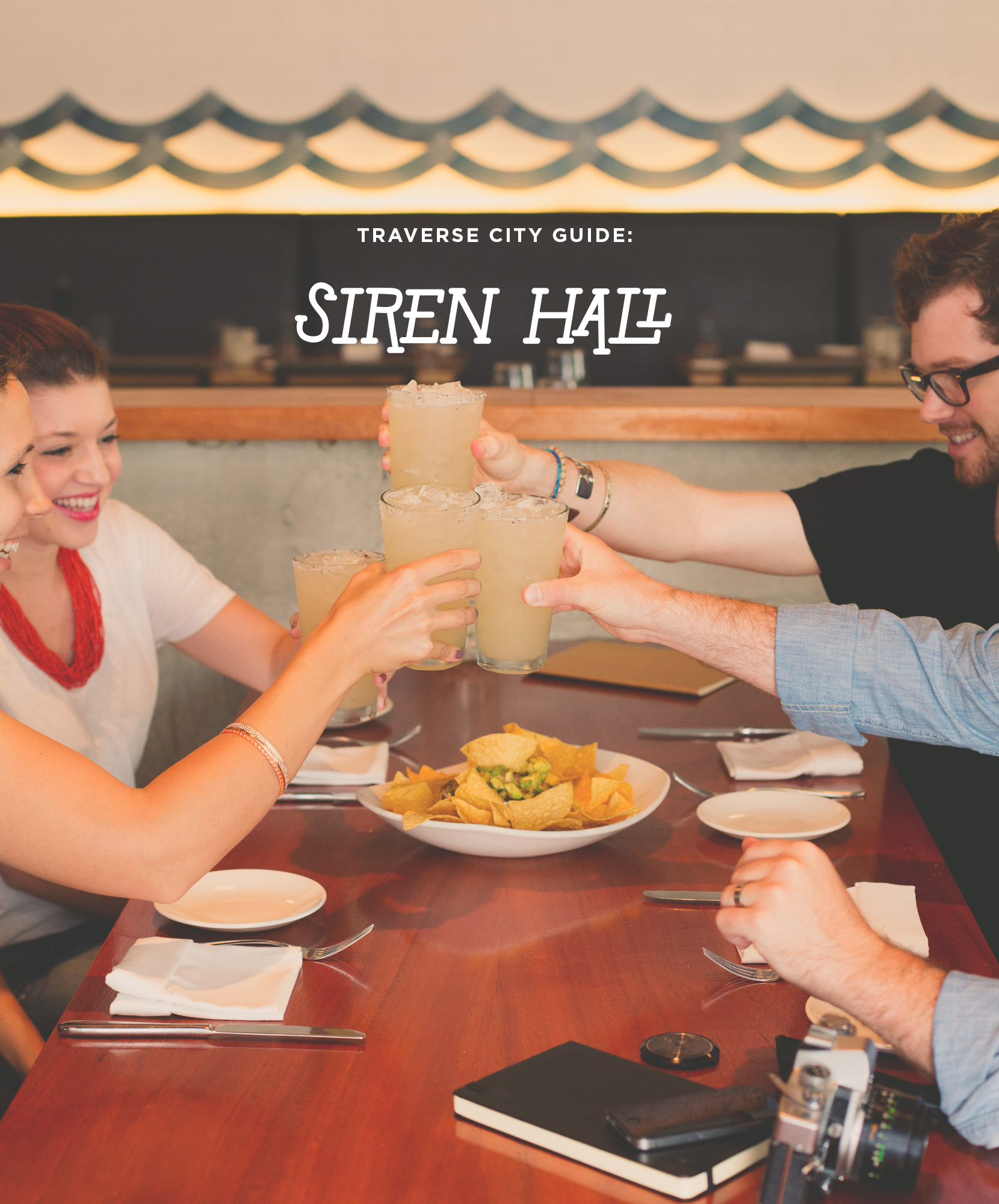 For a while now I have been asked by many of you to put together a city guide for Traverse City, Michigan and the surrounding area. Traverse a hot Summer time destination that is full of great food, fresh water, miles of sand dunes, light houses, wine, locally grown fruits and veggies, and just an all around great place to get away. Living here many of the attractions in this place are just a few steps out my front door (okay and a car drive.) So I thought instead of just making you all a list of places I would begin to show you all throughout the Summer some of my favorite places to go, why, and a look inside. Now some of my favorite places are not just stores, restaurants, and bars but they are also hiking trails, beaches, state parks, and islands so I hope you all are prepared for some Summer adventures.
Since this last Friday we went to one of my favorite restaurants, Siren Hall, I thought we would begin there. Last Summer I began shooting some stories for this series to share with you all. Thankfully I had my awesome intern Margaret Barley of Floral and Frayed and Jonathan Grant of Culture Keeper (he's currently in Istanbul…stay tune for some upcoming awesomeness on his blog of his travels this Summer) to help us out last Summer with this one.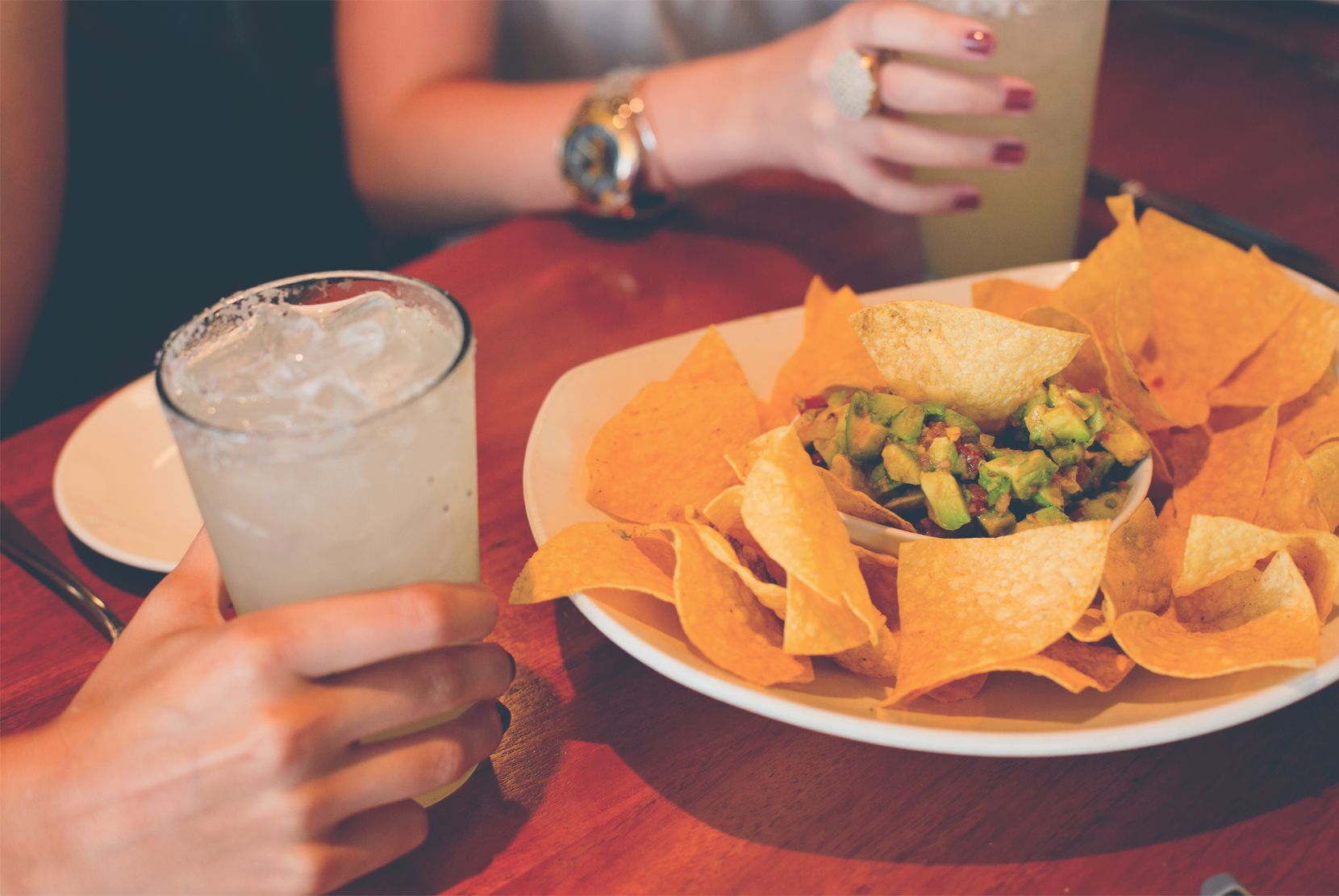 Siren Hall is located just north of Traverse City in Elk Rapids it sits right on a lake that flows straight in to Lake Michigan…or maybe it's the other way around…I am not good at knowing those things. Please forgive me for this lack of knowledge.
Elk Rapids is a sweet little town full of great shops and antiques that is worth a wander before you head in enjoying your evening at Siren Hall. During the warmers days there is an outdoor patio seating, but I have to tell you that I think the inside is just as awesome as the outside. It is a modernists little dream.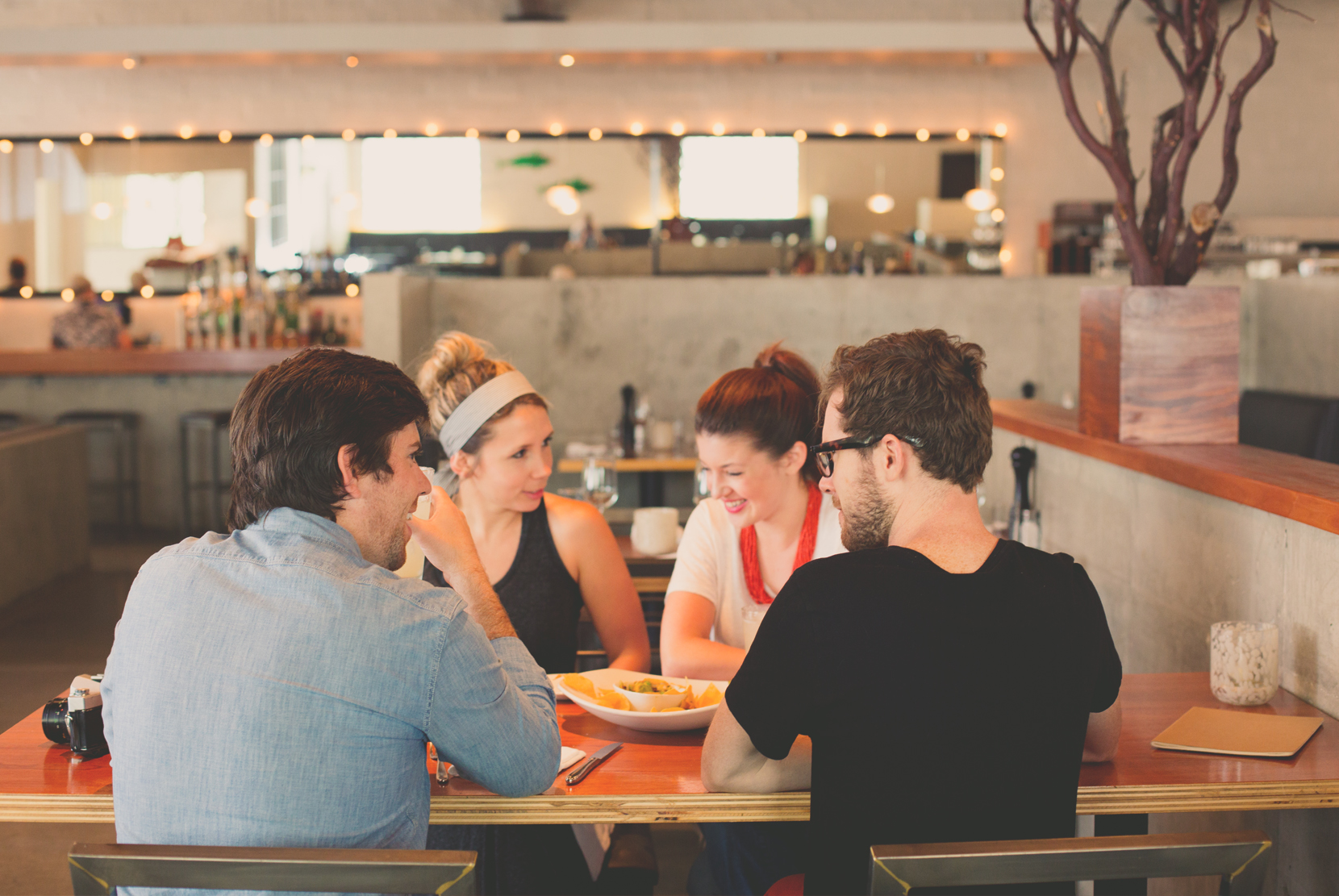 Amongst normally dark and "woodsy" style interiors up north, Siren Hall is a shining light with their combo of metal, wood, and concrete. The built in furniture and renovated warehouse is a unique environment to experience in the area (if any locals know of others that I am missing let me know!). The interior is far from the only reason you should be making sure to stop in at Siren Hall. Come in after a day at the beach with a little sun on your face for some out-of-this-world guacamole and margaritas. I love guacamole and this is my favorite in the area!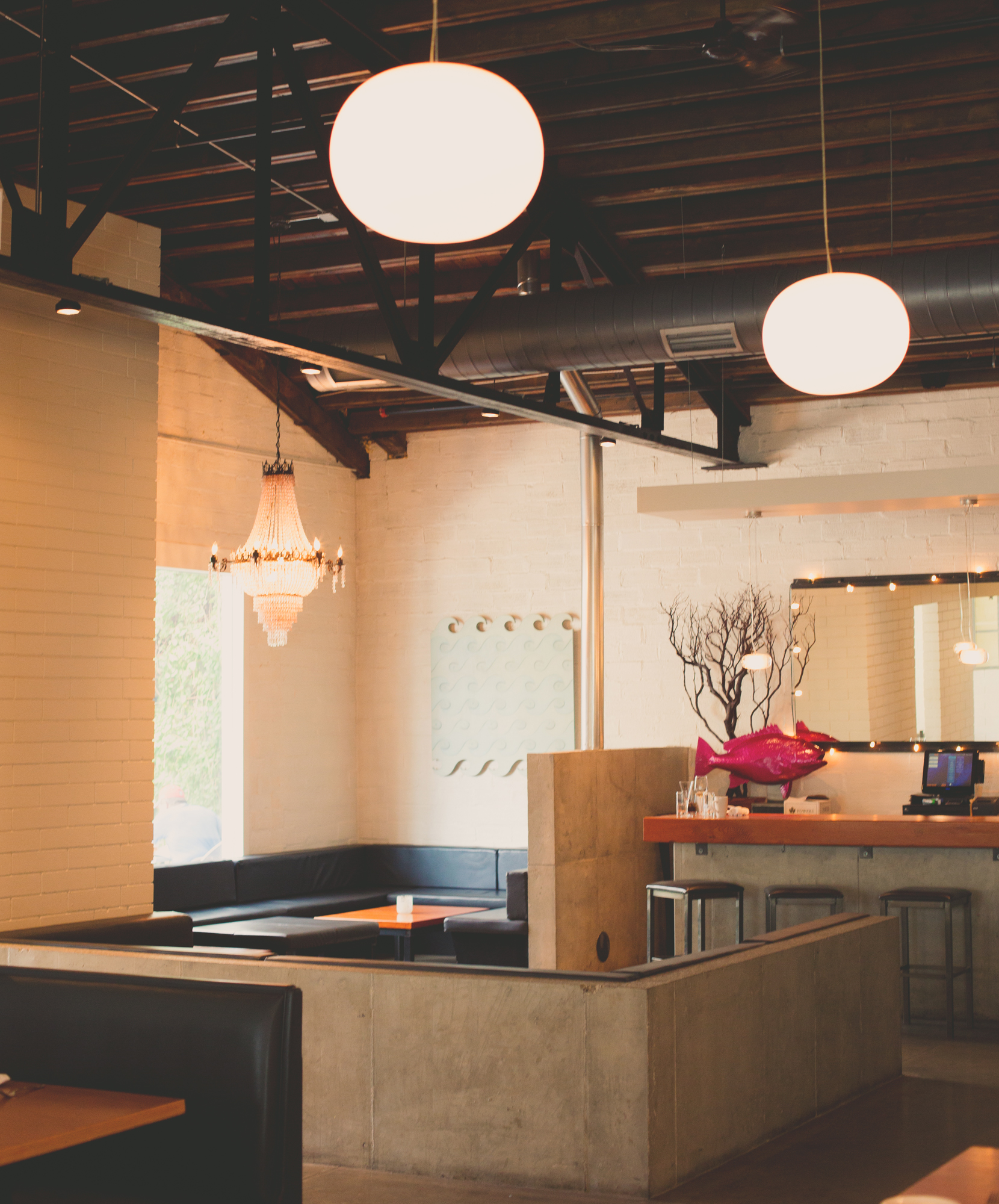 After lounging and enjoying your appetizer, grab a table and be prepared for a wonderful meal no matter what you have. The portion sizes are perfect for those that are hungry or if you are like me who never likes a huge meal one of their salads and soups will leave you full, content, and like you still had an amazing meal. On Friday I had a salad with apples, beets, goat cheese, walnuts, and local greens with their butternut squash ginger soup. it was so awesome.
The crowd is always super diverse from old to young families and the wait staff is always friendly and willing to explain everything thoroughly to you. Hands down one of my favorite places for a relaxing evening after a long day of sailing, beaching it, or even working.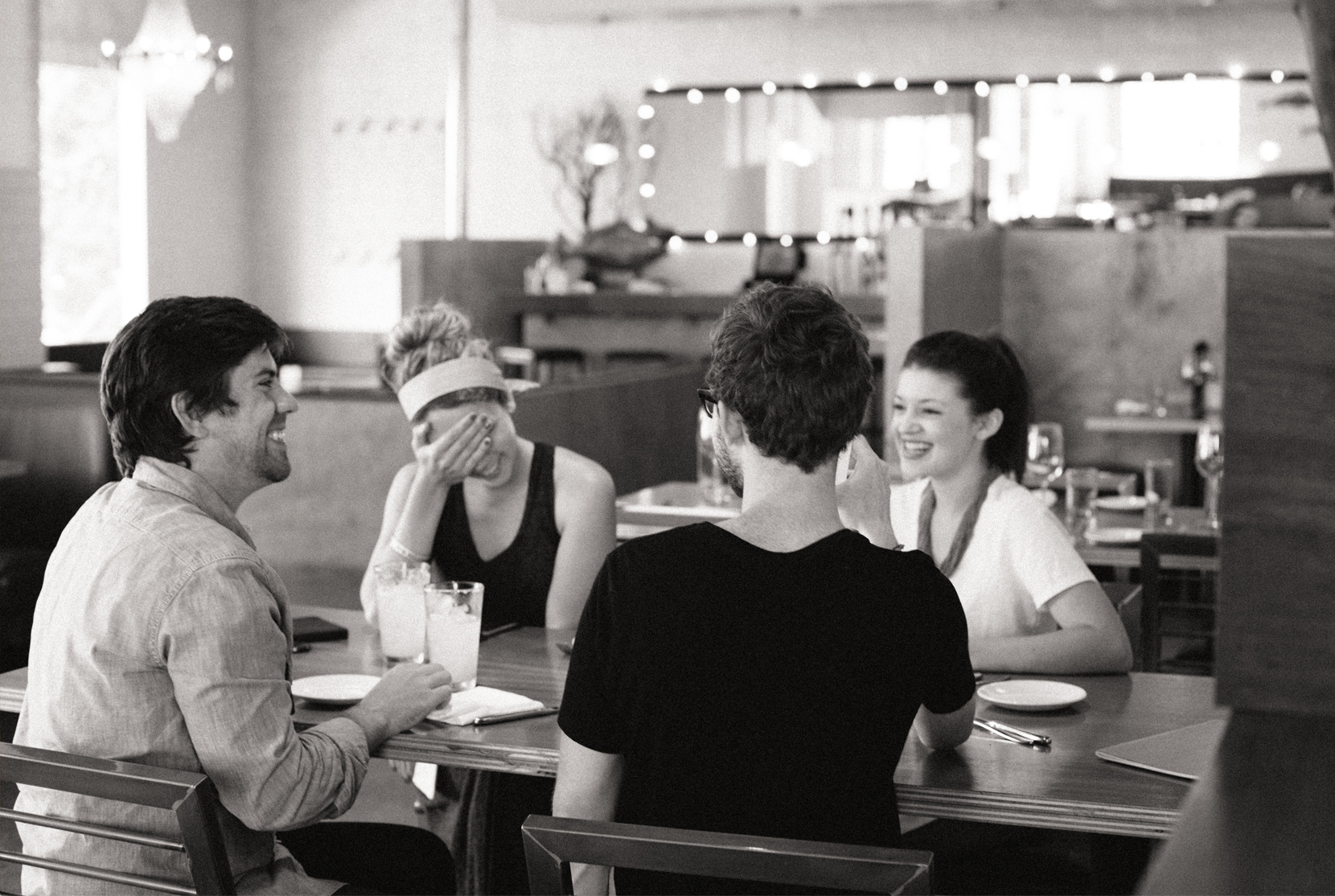 So when you are north or even end up in Elk Rapids for any reason in your life, make the time to stop here. I suggest grabbing a good local wine or beer if you are not a Margarita person. I promise you will be happy you did!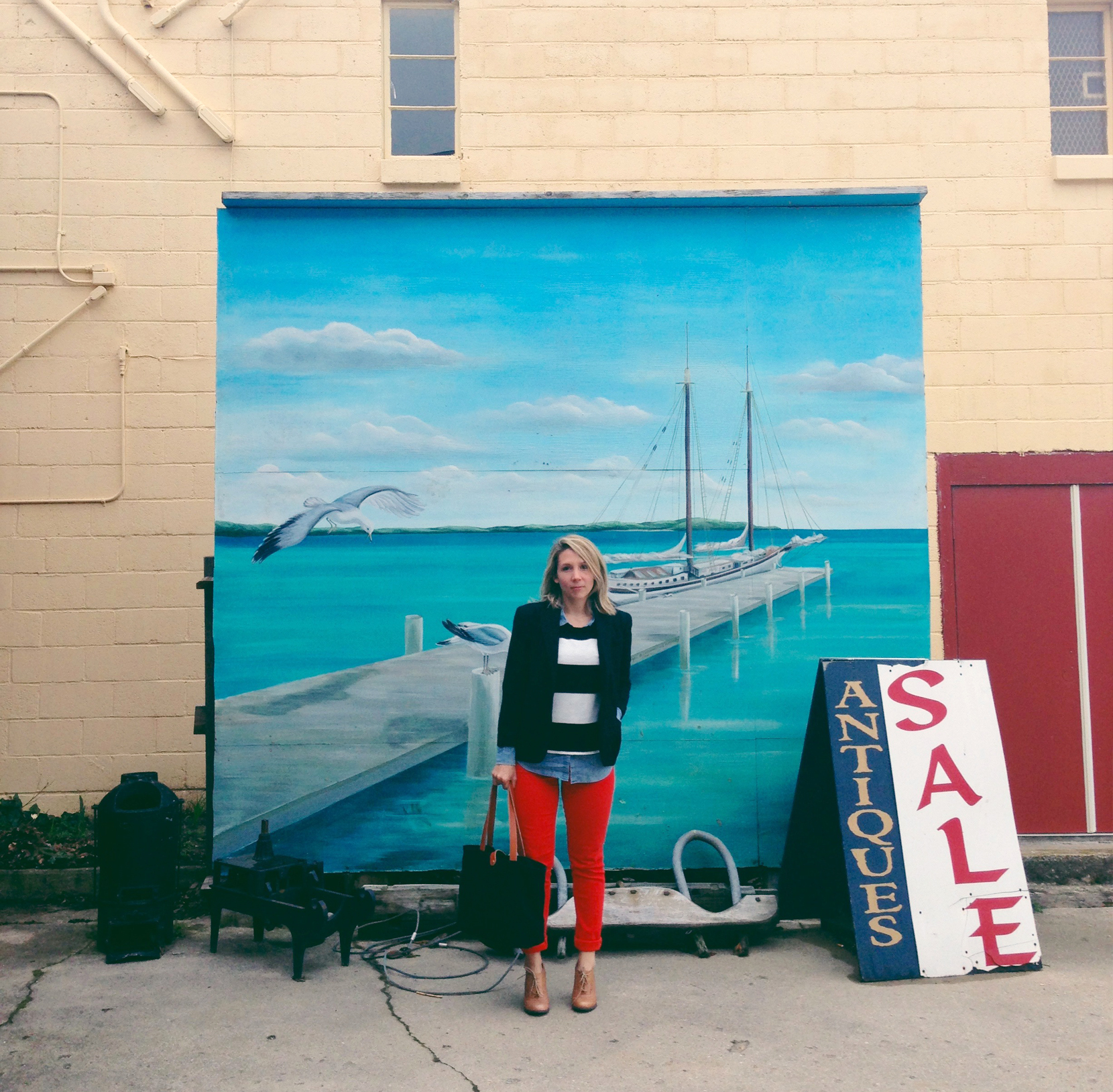 Oh and you can copy my instagram from this Friday in front of this backdrop outside the antique shop across the street before or after dinner. It was pretty chilly that night so this made me imagine I had been sailing that day…even though I definitely had not.
Hope you all had a lovely weekend!
You can follow Siren Hall on Facebook to stay up on specials and hours. 
Images courtesy of Cory Weber of Weber Photography