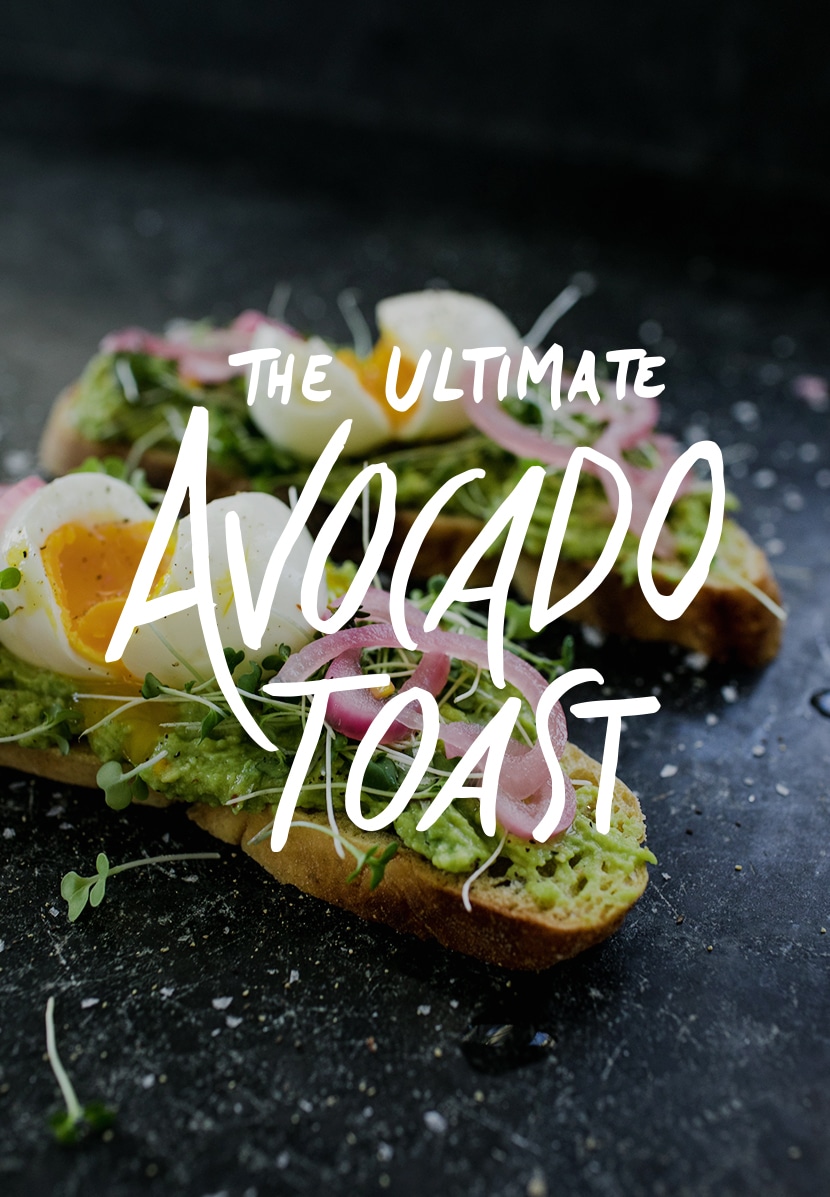 Why is it that avocado toast is so crazy good?! I have no idea, but I have long been trying to figure out what my recipe is for making avocado toast that steals hearts. Well, I got it for you! Just in time for the weekend so you can enjoy that patio brunch feeling at home. That's my kind of weekend recipe that allows me to feel fancy without ever leaving my comfy spot at home on the weekends.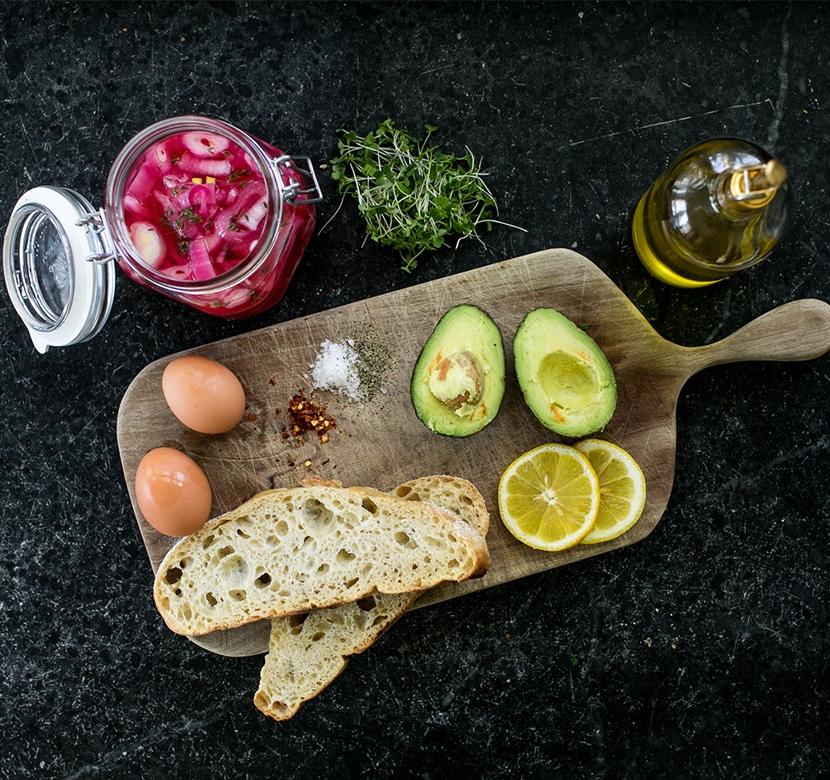 To make this you will need the following:
(recipe makes 2 toasts)
2 soft boiled eggs (use these instructions)
Quick Pickled Red Onions
1 tsp red pepper flakes
Salt and pepper
Juice from 1 lemon
1 tbsp olive oil
1 large properly ripe avocado
2 slices of bread (I made my own with this recipe)
a small handful of micro greens
I also finished ours with smoked salt (not necessary though)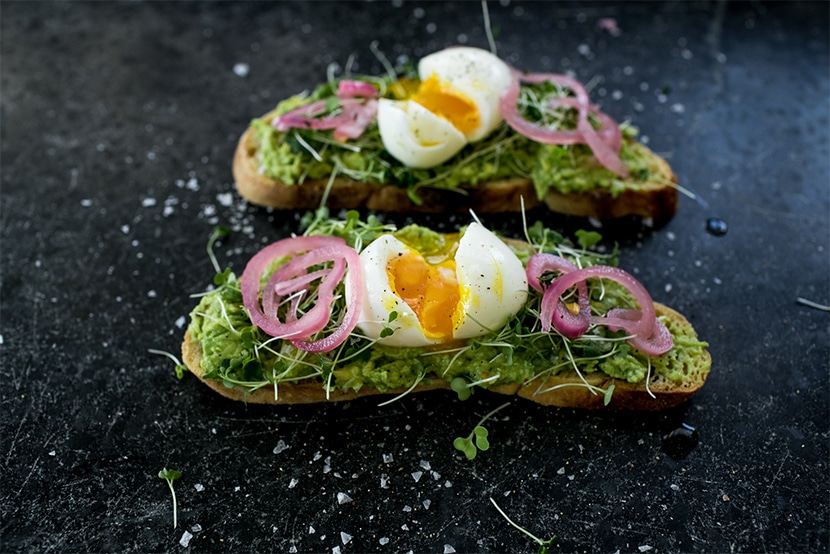 Making the toast is really quite easy once you have everything gathered and prepped. To make the avocado mash all you need to do is place the avocado, salt and pepper, red pepper flakes, olive oil, and fresh lemon juice in a bowl and mash it all together with a form till it is well mixed.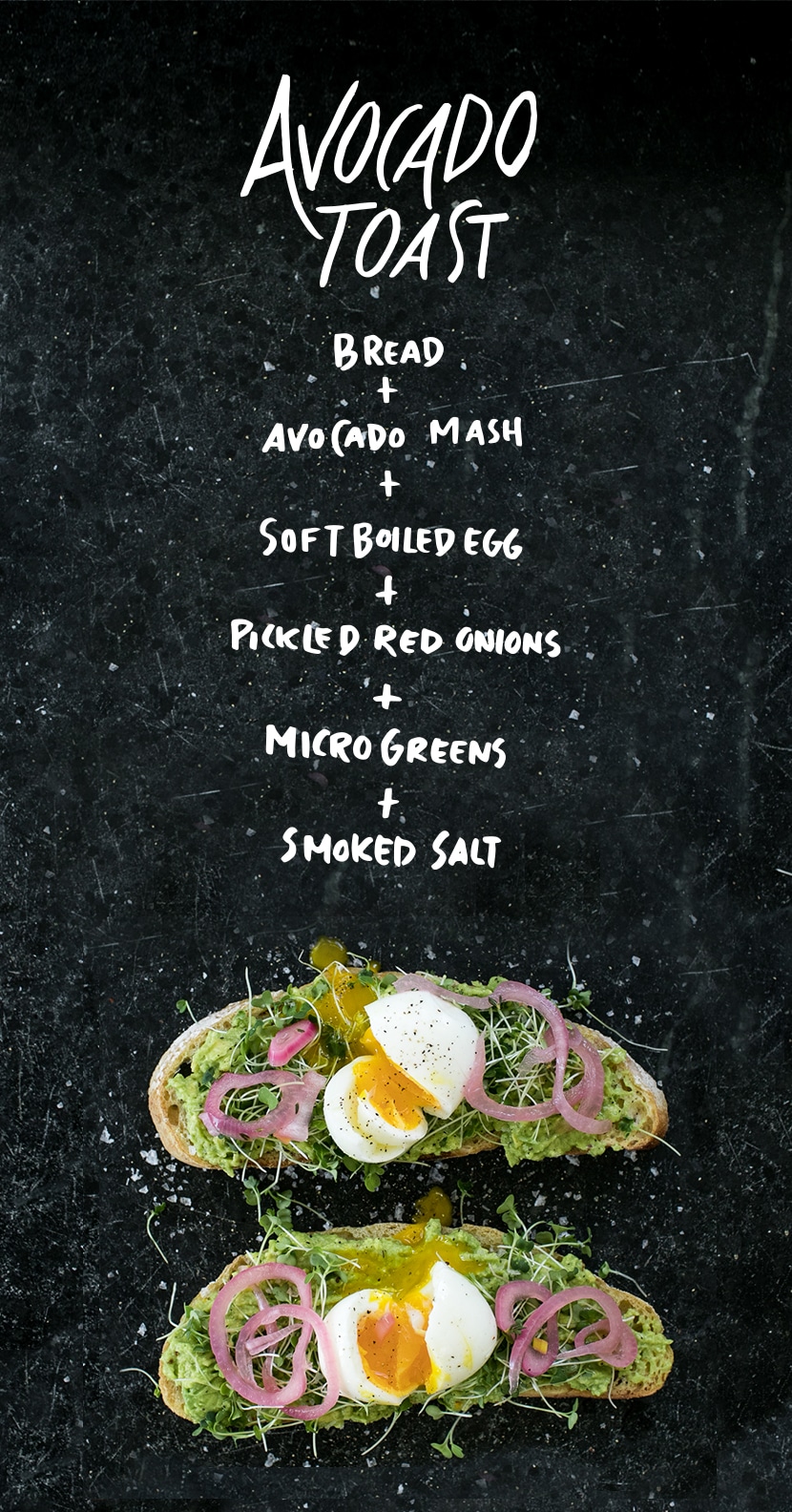 To assemble the toasts you start with the bread, then spread the avocado mash all over the toast. Top with the soft boiled egg and open it slightly. Then add the red onion and microgreens go on. Finally, I topped the whole thing with smoked salt for our toasts. You can use pepper as well.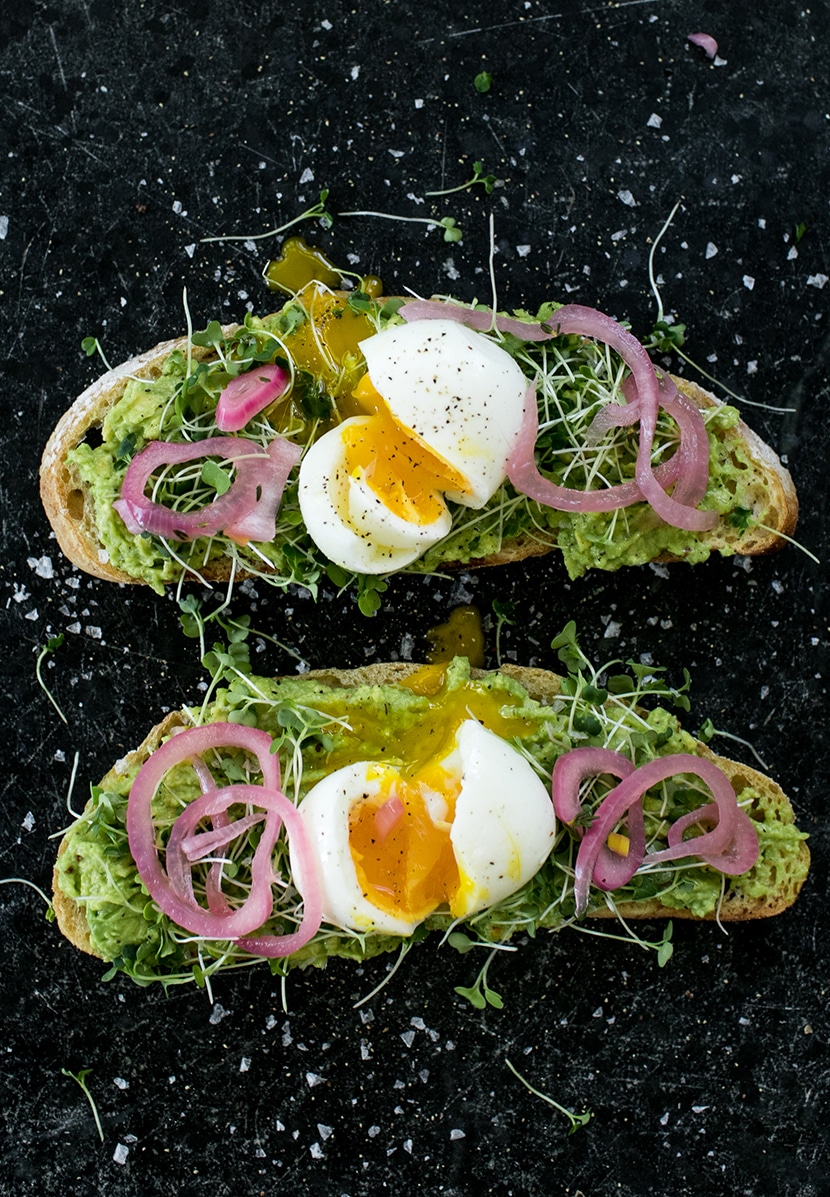 After that the toasts are ready to eat and enjoy! I suggest eating them on a Sunday for brunch with a glass of rosé.
What is your secret to a good avocado toast?! I love how simple these toasts are, but they are so full of flavor!