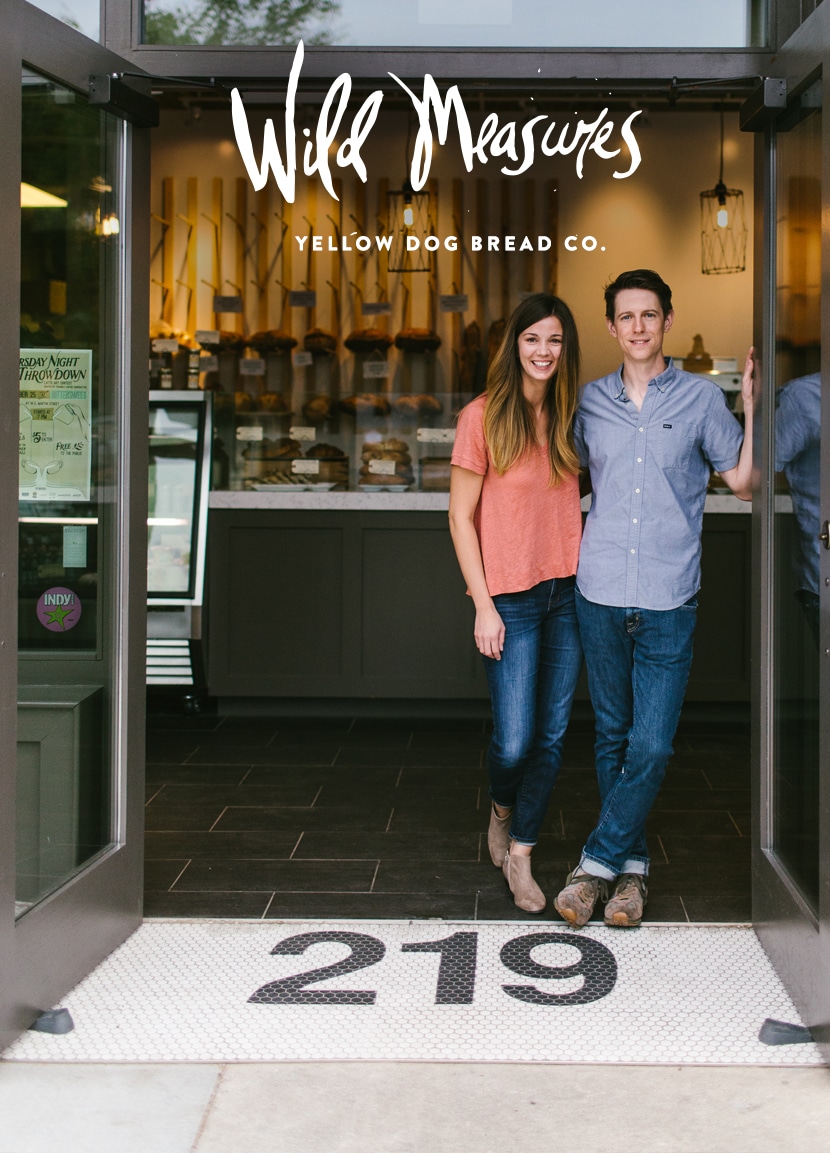 When you walk through the doors of Yellow Dog Bread Company, you are greeted by the smell of fresh bread and warm hearts. An artisan bread shop in downtown Raleigh, NC. owned by husband and wife bread makers, Matt and Tanya Andrews, Yellow Dog Bread Company, is focused on traditional hearth breads and Southern inspired pastries. When you bite into a slice of jalapeño cheddar bread or a maple bacon scone, you can taste the love and passion that Matt and Tanya mix into their business. Opening a bakery in an area of Raleigh that was yet to be discovered, Matt and Tanya truly took a real Wild Measure and saw the vision of what North Person Street could become. Now, Yellow Dog Bread Company sits on the corner of one of the hottest up and coming neighborhoods in America. Their perseverance led them on quite a journey. Tanya took the time to candidly share all the details about the long, sleepless nights that has led to their dream becoming reality.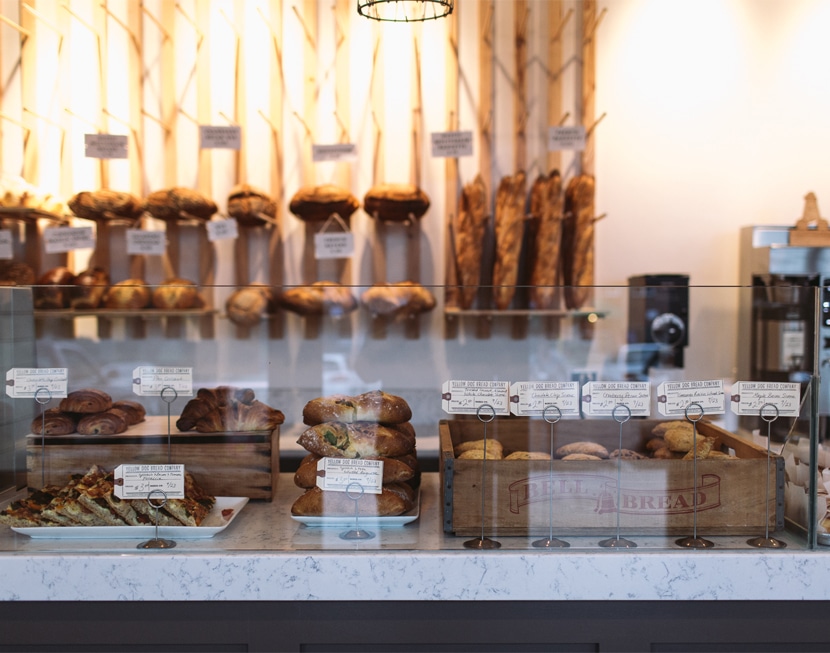 HOW DID IT ALL BEGIN? AND HOW DID IT GET TO WHERE IT IS TODAY?
We were apprenticing at a bakery 45 minutes from our house, and the owners agreed to let us rent time in their kitchen to bake and test product. It was wonderful, exciting, humbling, and simultaneously frustrating. We had access to the work space and appliances of our dreams, but it was a lot like camping. We had to bring everything with us, and as the Boy Scouts say, leave no trace. We would pack everything we needed in to the Subaru, drive 45 minutes down to the bakery while holding the starters in our laps, and then proceed to have the most intense bake of our lives. We had a short window of time that we could be in the kitchen before they would need the space again, so we would hit the ground running. Eight to 12 hours later we would load the Subaru with dozens of fresh baked loaves, placing them onto a makeshift rack that Matt built to fit inside the trunk, and drive home. Needless to say, we ate a lot of Cookout.
The days didn't end with our Cookout dinners. After transferring the fresh baked loaves from Subaru to the house, we would have a bread packaging marathon. I don't know how we did it, but we would manage to fit in a few hours of sleep before heading to the farmers' markets. It's amazing what you are willing to do or endure when you are in love. That's what it was; it was love. It was intense and exhausting. I'll admit a few choice words certainly slipped out from time to time, but the experience was wonderful. We would sell out at every market. We'd bake more. We'd sell out again. I can't express the joy it brought to us, the encouragement it gave us, and the boost it provided us when things got tough. I wish I could hug and thank every person that bought bread from us at those first markets. They gave us far more than we gave them.
It was those markets that gave us the confidence and the legs we needed to chase after this dream. It took 5 and a half years from that point until we would walk through the doors of our own space, but we finally did. Not much has changed from those early days. The shifts are still crazy, we still don't get much sleep, and the Subaru is still always full of bread!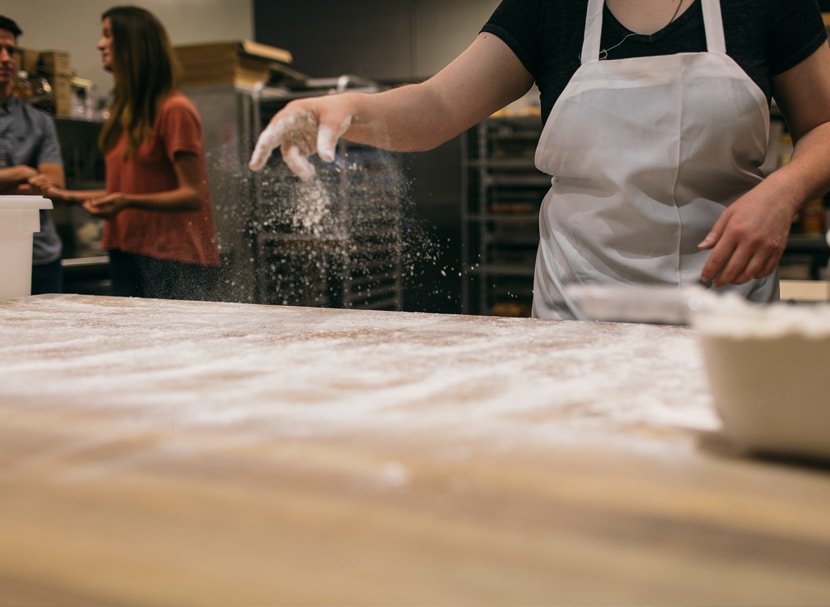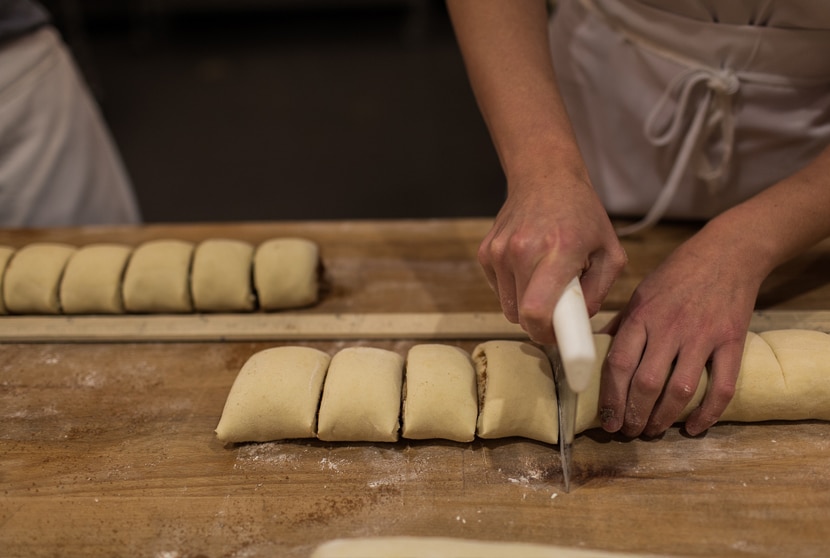 WHAT DROVE YOU TO BEGIN YOUR BUSINESS AND INVEST IN IT?
We had graduated college, got married, and found jobs in our "field of study". Even though we were checking off the boxes, we felt unfulfilled and generally dissatisfied with the direction in which we were heading. We both came from entrepreneurial families, and we were starting to feel that pull. We didn't know where we were headed, but we knew we wanted to do it together and we were ready to start moving.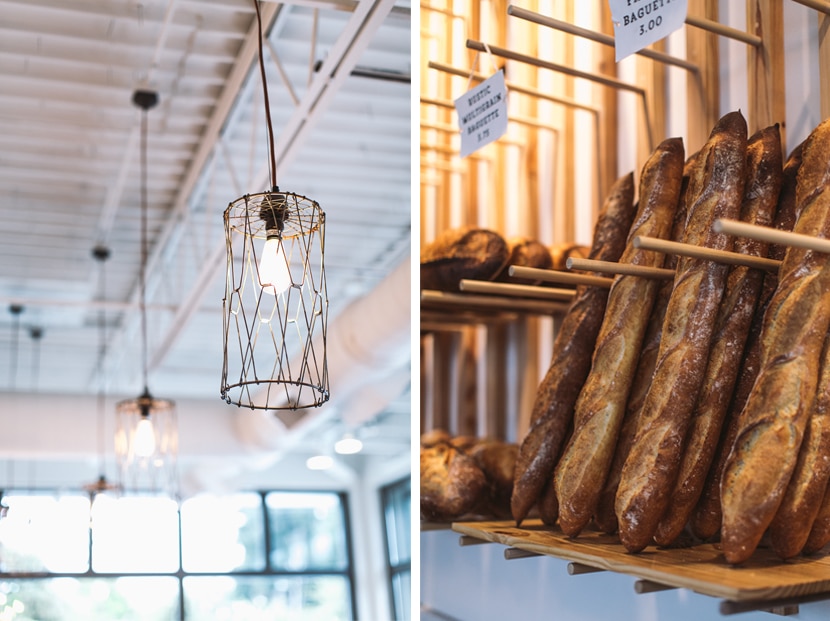 WHEN DID THE DREAM OF BUILDING YOUR BUSINESS HAPPEN?
The dream of Yellow Dog Bread Co. took shape very slowly. It started with some chickens. We had purchased a few backyard chickens, and they were laying a lot of eggs. So, we started baking. As time went on, the baking got more serious, and we started baking bread. Neither of us thought much of it or even realized how much it had started to take root. It was on a hike in the woods with Ellie, our yellow dog, that we first dreamed what it would be like if we owned a bakery. That idea took hold, and it became all we could talk about.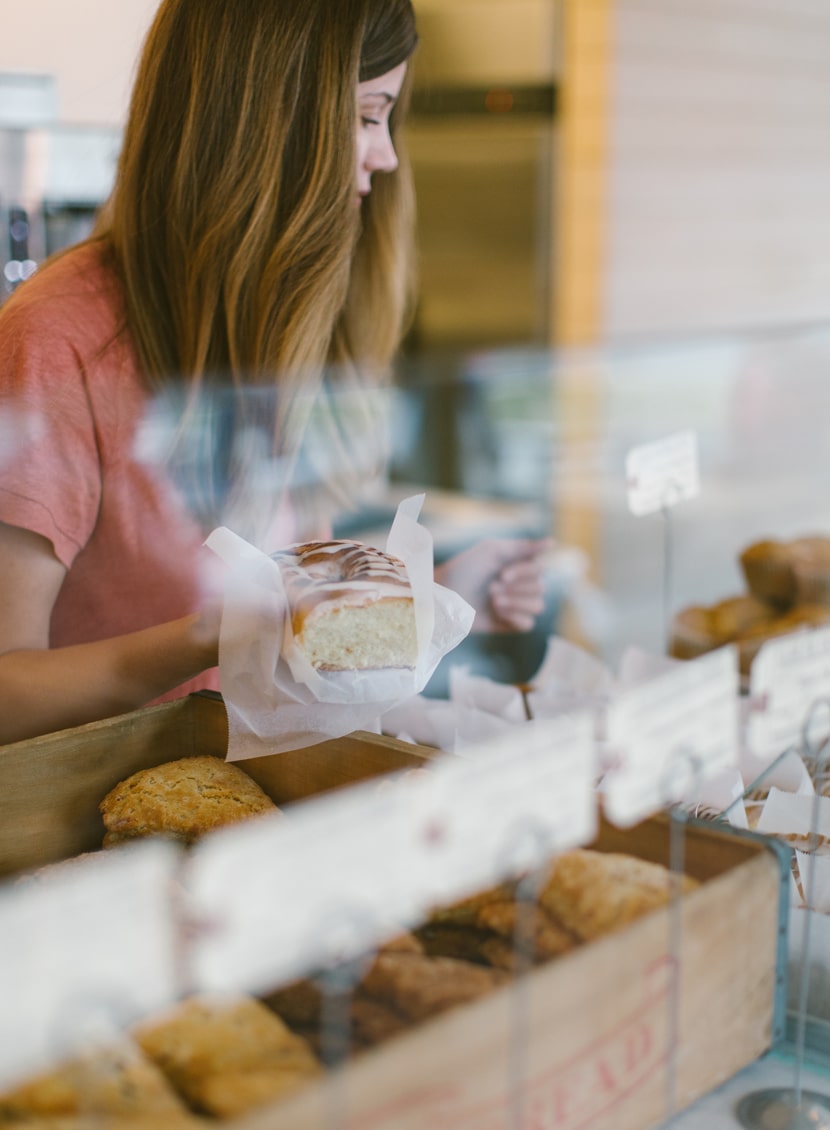 WHAT RISKS DID YOU TAKE ALONG THE WAY THAT WERE HARD?
Everything was risky. From the moment we said yes to make Yellow Dog a reality, we made the conscious decision to put all our chips on red and roll the dice. That's terrifying. We both left salaried positions with benefits for apprenticeships that barely paid minimum wage. We had to get comfortable with the idea that we might lose everything, and there were times where we almost lost everything. Two years into trying to make it happen, we had exhausted all of our savings and were faced with the reality that we could no longer afford our own home. We had to make the decision to rent out our home in Raleigh and move back to Eastern NC to live in Matt's grandmother's farm house. Things were just taking longer than we ever imagined. We had to take a step back. We both went back to work full time, and we had to stop baking. There was a period when we thought our dream was done. But when we thought the dream was over, things slowly started to right themselves. We quit our jobs again. The second time was just as scary as the first. Soon things were happening at such a fast pace that there was no time to assess the risks. And to be honest, it no longer mattered. We were all in.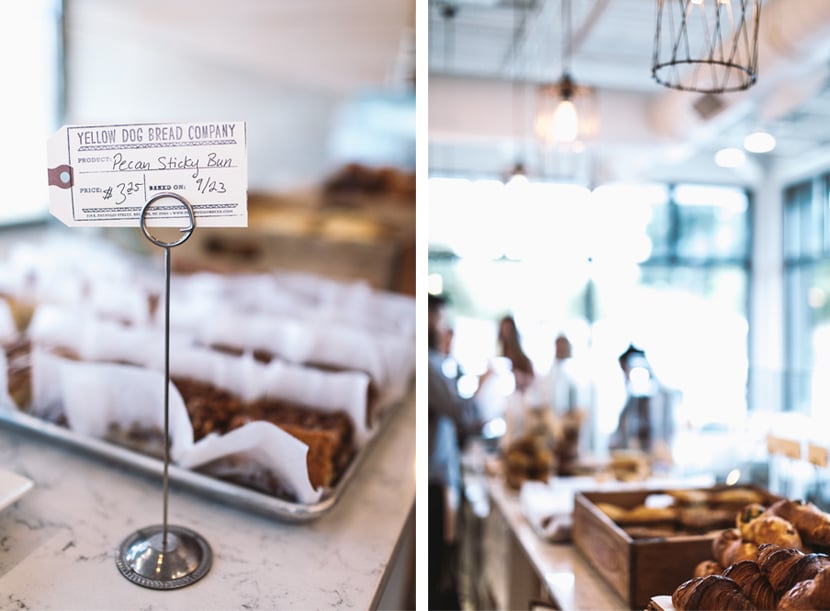 WHAT WAS THE SPECIFIC MOMENT THAT TRIGGERED YOU TO DECIDE TO MAKE YOUR DREAM A REALITY AND TO VALUE THE OUTCOME OVER THE RISK?
Two college friends had opened a bakery and we went to visit them. As soon as we walked through the doors, we were overwhelmed with excitement! All the dreaming, all the "imagine if's" and long conversations had taken shape. We saw it was possible. It was during our trip home that we decided to make this happen. A week later I quit my job.
WHAT ALONG THE WAY DO YOU SEE NOW AS BEING MAJOR PIECES TO YOUR STORY?
Patience. Humility. Perseverance. Three things I didn't truly understand before we embarked on this journey.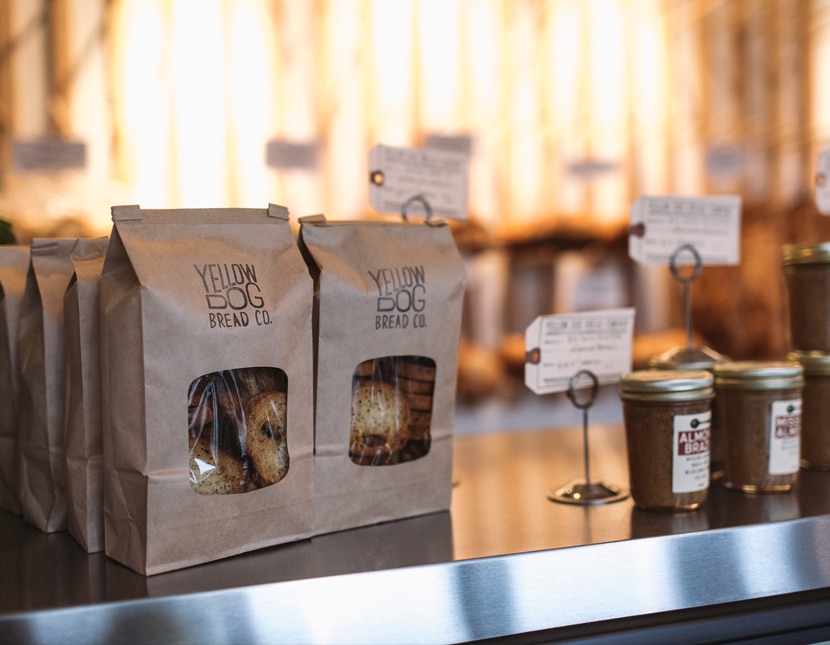 DURING THE PROCESS OF GROWING AND DREAMING UP YOUR BUSINESS DID YOU FEEL ANY RESERVATION? IF SO, WHAT MADE YOU QUESTION YOUR DECISION?
My parents took the responsibility of "devil's advocate" very seriously. They were not initially sure of this idea. Watching us deliberately make choices that in many ways made our lives harder was difficult for them. Because I respect their opinions so much, it made me seriously question if we were on the right path.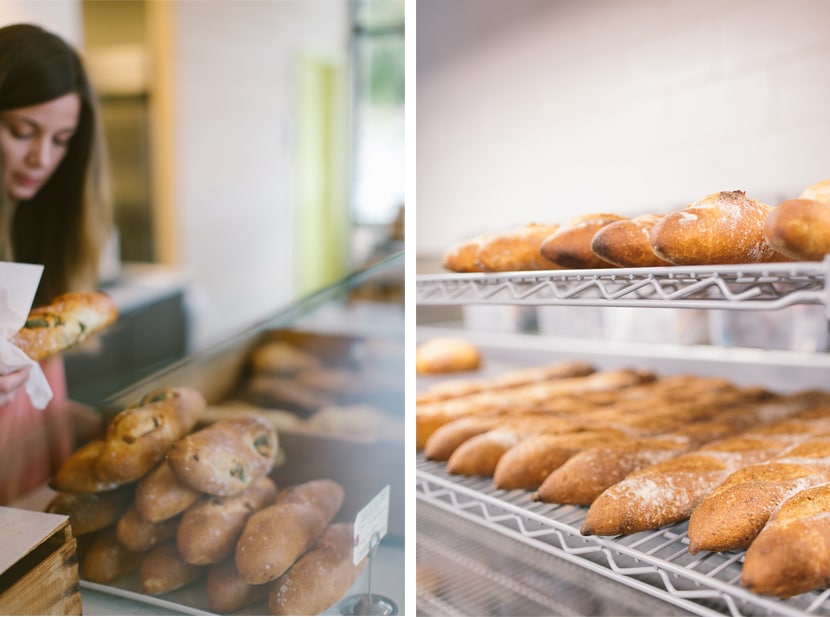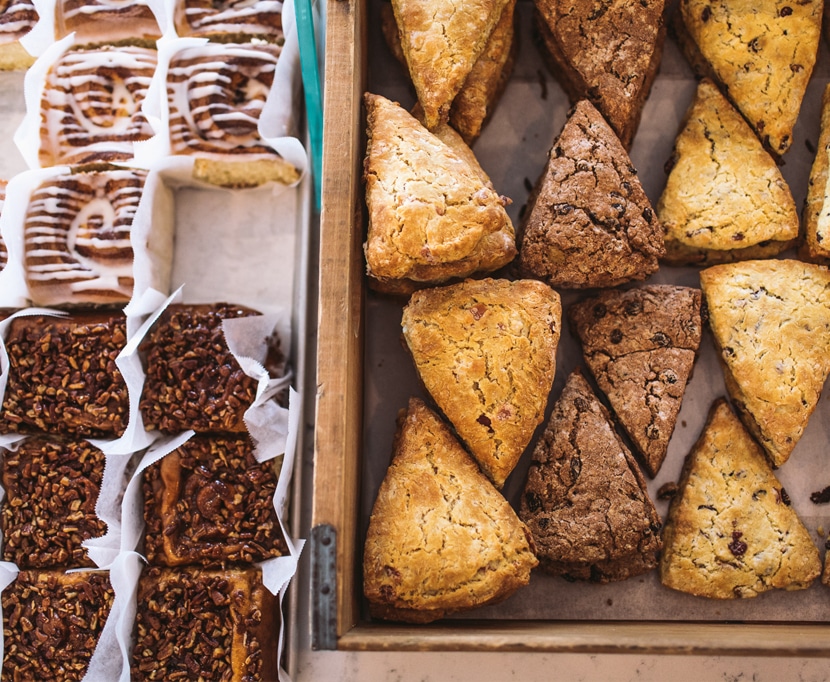 NOW THAT YOU ARE IN THE PROCESS OF MAKING THIS DREAM BECOME A REALITY, WHAT DO YOU SEE NOW THAT WASN'T WORTH THE WORRY? FOR OTHER PEOPLE WHO ARE DREAMING OF TAKING A LEAP TO CHASE THEIR DREAM, WHAT WOULD YOU RECOMMEND TO THEM?
I don't know. This is a hard one for me, but I will tell people to fully invest in their dream. If you don't, how do you expect anyone else to invest?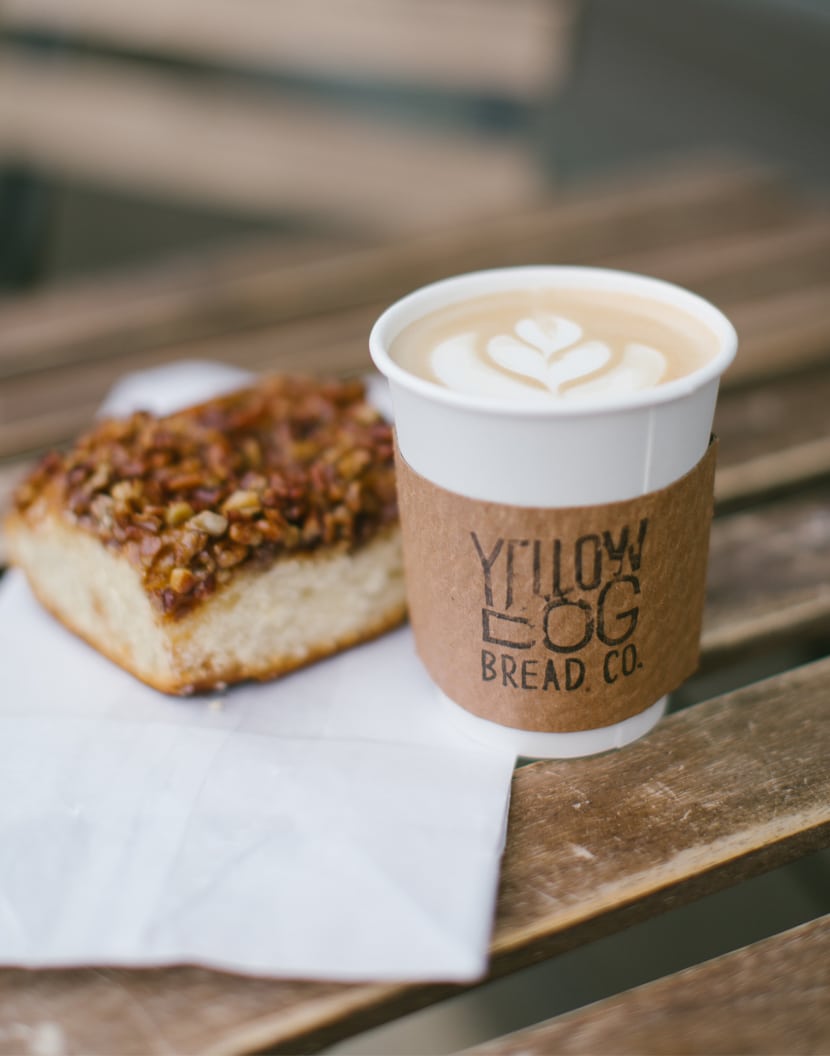 WHAT LESSON HAVE YOU LEARNED IN THE PROCESS THAT YOU WISH YOU KNEW BEFORE YOU BEGAN?
We live in a time where we expect things to happen immediately or we give up. Some dreams require a longer journey before you arrive at your destination. Be patient and trust the timing of your story. Don't rob yourself of the things you will learn along the way.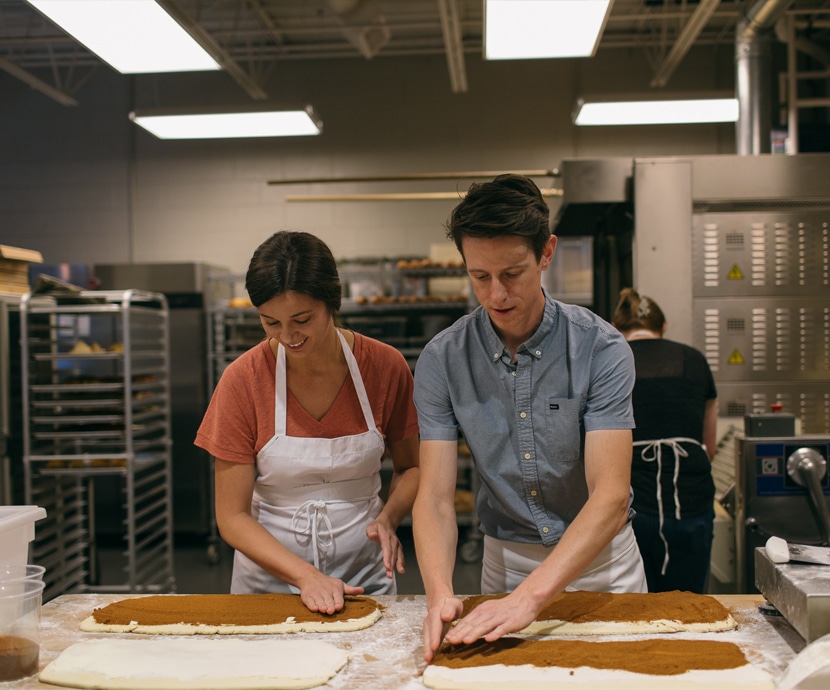 WHAT ARE THE NEXT BIG DREAMS FOR YOUR BUSINESS?
Pie in the sky? To be featured in Garden & Gun, Southern Living, and Bon Appetit!
Learn more Yellow Dog Bread Co. and follow along with their journey at the places below:
Facebook  |  Instagram  |  Twitter