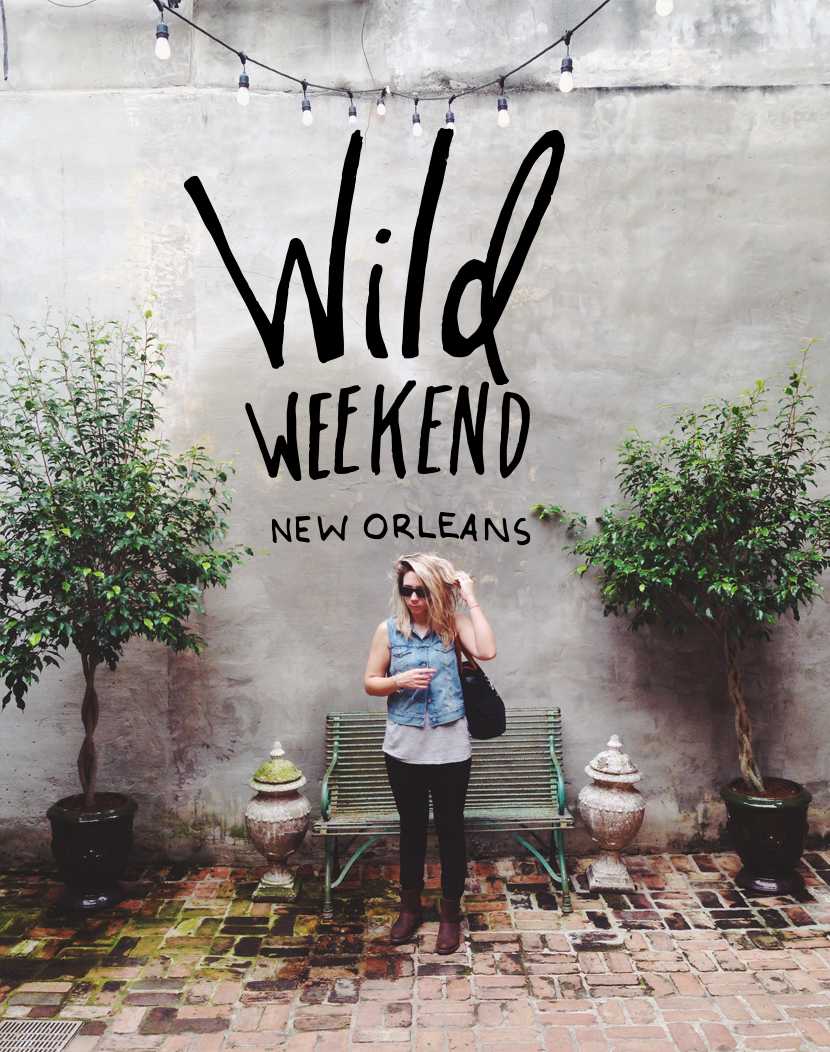 I hope y'all had an awesome weekend and you are hopefully getting on the other side of your holiday hangover. We just got back to Raleigh and couldn't be happier to settle in for real, now that the holidays are over. To kick off the week, and the first real work week of the year, I thought I would share our December Wild Weekend with y'all.
As y'all know, we have given ourselves the challenge of taking a weekend trip every month, called a #Wildweekend in order to both creatively challenge ourselves to take more photos, and to prove to ourselves that adventure can come in big and small doses. Last month we went camping, but this time we decided to add some adventure in the middle of our road trip to Texas for Christmas and New Years by stopping in New Orleans for 36 hours.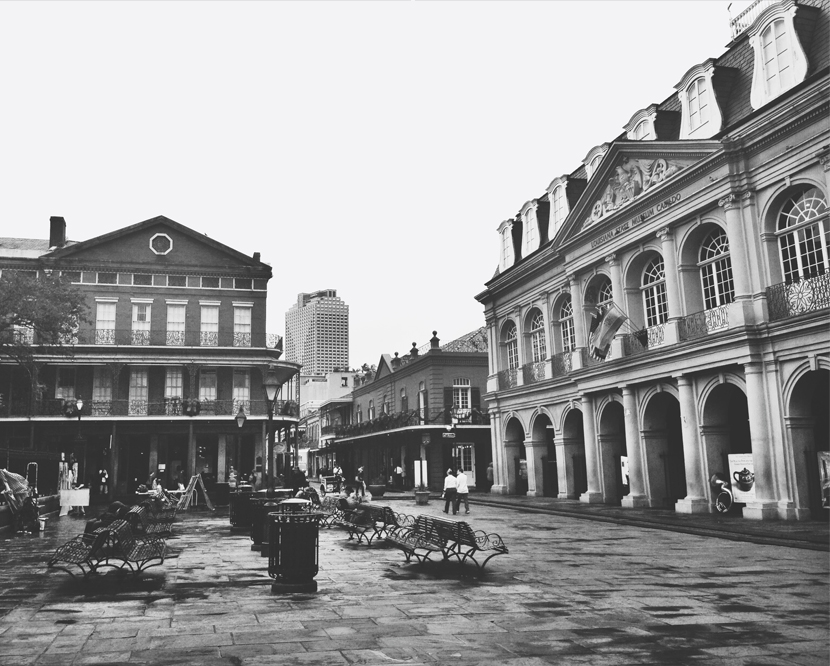 This was my first time to New Orleans, but Mike's family has been in Louisiana for generations so this was common ground for him. But this was the first time we had been together so it was a deep and meaningful visit. He shared stories about places he had seen when he had come before, and he shared about the culture his roots sprung had from. Listening to all of his stories and memories made me excited to experience the city when we woke up Friday morning. His great great grandfather was a ship pilots in the New Orleans harbor. We didn't have time on this trip but he is buried in one of the ornate above ground grave yards that surround the city.
While we drove south, with the dogs in tow, we had that amazing experience that I only remember from Spring Break trips where you leave the cold weather and come into the humid, Gulf air. Even though we arrived in New Orleans at midnight we drove through town with the windows down listening to Texas country ballads. It felt didn't quite feel like the weekend before Christmas, but goodness I wasn't about to complain about 65 degrees at midnight on the 20th of December.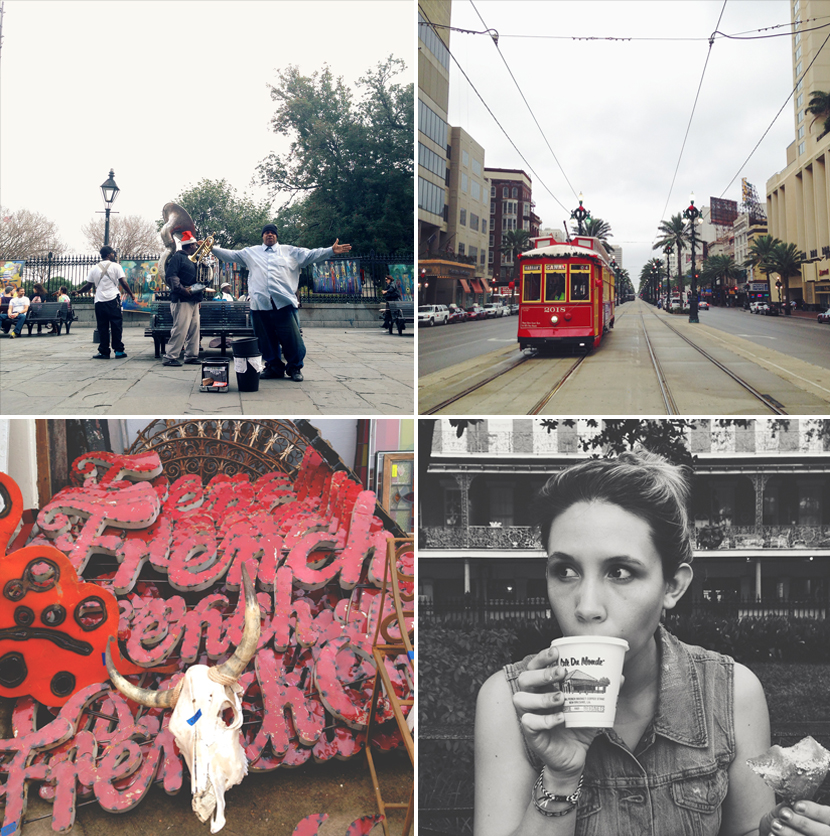 When we arrived we stayed at the Hotel Modern in the Garden District. It is affordable, accepted dogs for a minimal fee, and is an easy walk into the French Quarter. So, when we woke up the next morning we got dressed for the 80 degrees and 110% humidity and took the dogs for a walk to Cafe Du Monde. The whole time we walked through the Garden District I was smitten with the type, colors, and historic buildings. I kept thinking about the stories these buildings could tell. From the days of Pirates, to the floods, and heartache they must have seen.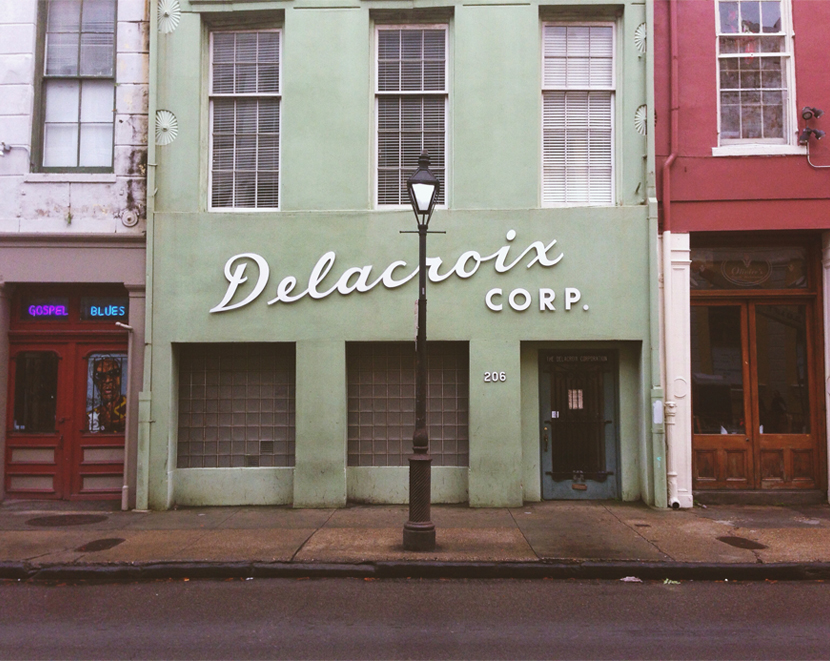 The thing I instantly realized about New Orleans is this is a city that doesn't fake it. The people here are real. The buildings are not created to be something they are not. The food embraces its roots. This city embraces its grit and I love it. Everything from the plants growing uncontrolled from every balcony to the way the locals sing, dance, and let loose. It is real and it doesn't apologize for it.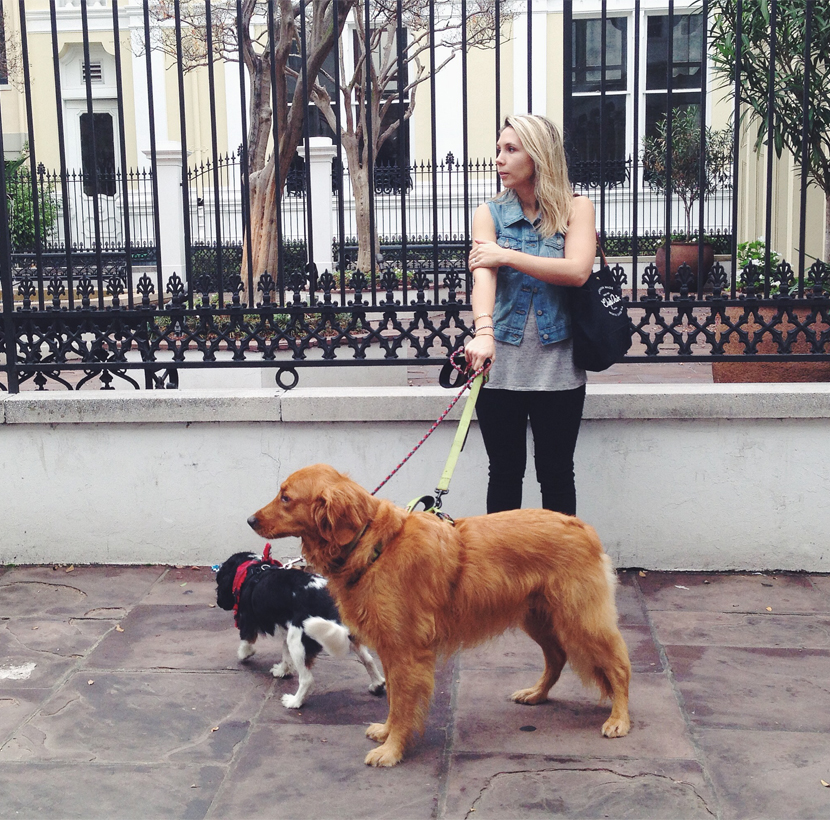 After we nabbed Beignets and Chicory coffee from Cafe Du Monde (seriously so good you have to go!) we took the dogs back to the hotel to relax. They really are not much for the city life and were much happier snuggled in our bed. This left Mike and I free to explore the city more. We decided to take the challenge of strictly using our iPhones for this post. I know that may sound like a very small challenge, but Mike and I try to create these small challenges when we travel in order to push our creativity as well as find new ways to do what we love. We had recently watched Cory Staudacher, of With Hearts on instagram, in a Skill Share class on Mobile Photography, which left us wanting to try out some new ways of editing and shooting. It really pushed us to think harder about what we captured with our phones. Thus, even though we brought our Canon 5D Mark III with the 35mm, we decided to leave it in the hotel room.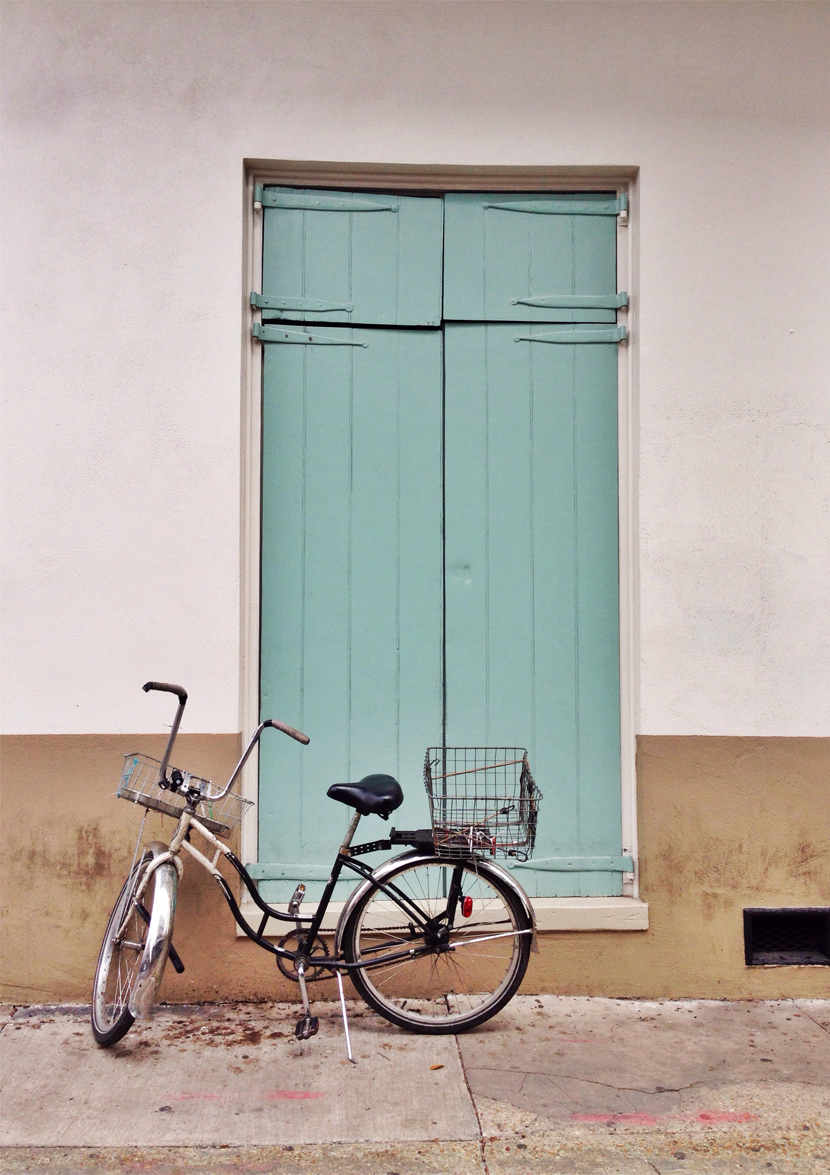 The challenge brought about some of our best iPhone photos yet, I think. Every corner of this city is begging to be captured, but most of the time the truly small and beautiful details of a place are overlooked because we are not searching for them or allowing ourselves to enjoy them. With us both photographing we both were searching and watching for them. It was a blast to get lost in the French Quarter and find alley ways, markets, doors, courtyards, and shops that simply begged to be captured.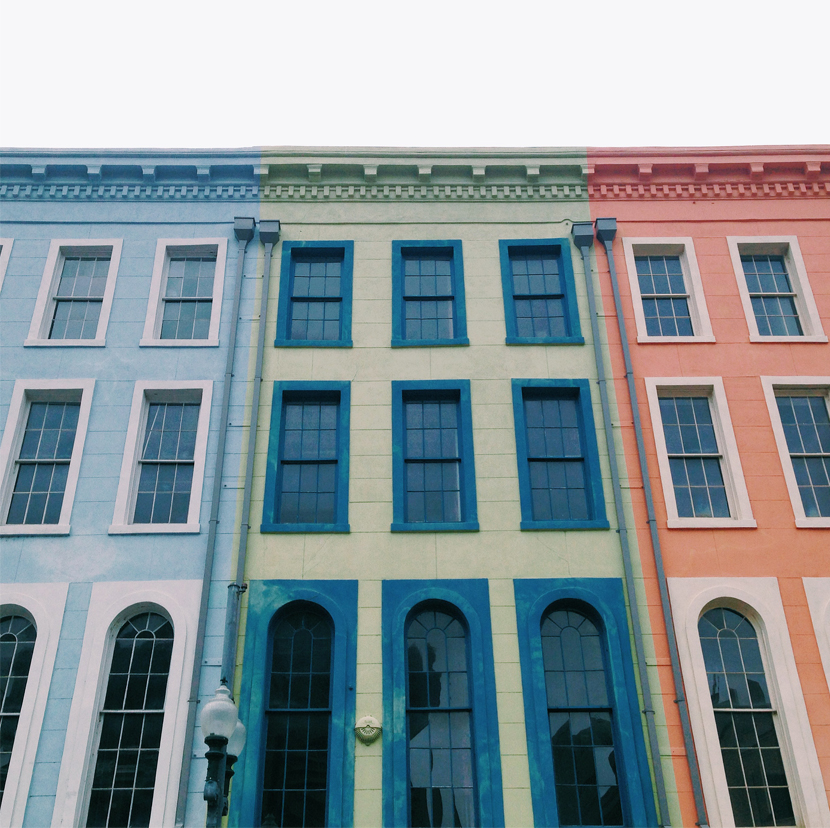 For most of the afternoon we wandered the quarter taking in the buildings and feeling as if we had escaped to the rawest parts of Paris overnight. There are not many cities, if any, in the US that feel this old and this much like being in parts of Europe. I know there are parts of Boston and Savannah that have this feeling, but this was my first time experiencing a city in the US that did still have such a European style.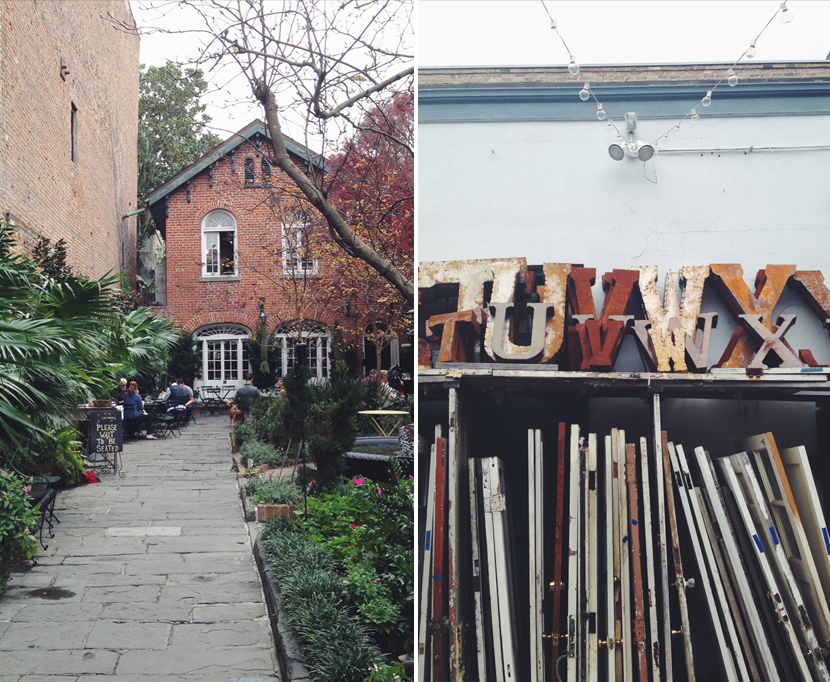 Of course, you cannot talk about New Orleans without chatting about the food right?! As you wander the streets you smell honest-to-goodness po boys, crawfish being boiled, and of course the unique smell of cajun and creole spices. I always believe in the saying "When in Rome…" but as someone who doesn't do great with southern food, I tried to find some happy medians in tasting the local flavor, while trying not to hurt myself. That being said Mike and I were told to go to Cochon Butcher, which was right by our hotel. There we nabbed local beer, split a Muffaletta, and had marinated Brussel sprouts. It was over the top AMAZING! Serious… make this place a stop.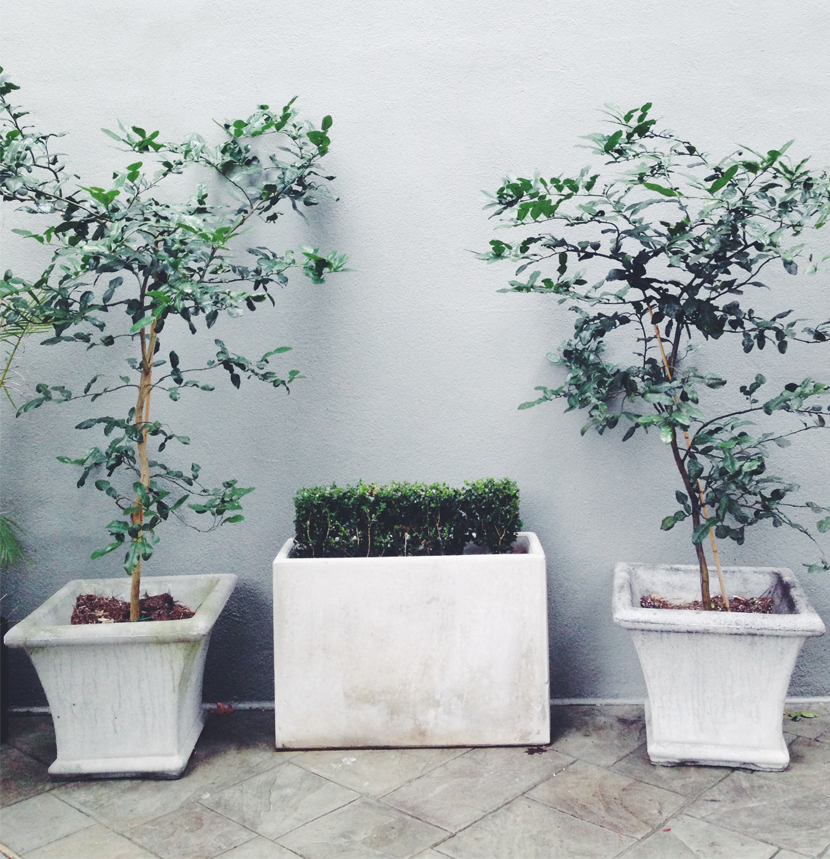 We also were totally being killed by the humidity and heat that day so we decided to taste some local cocktails at Kingfish, which was on Anthony Bourdain's list (fyi: every time we travel we check for his list for the city we are going to… never question his list, seriously it won't steer you wrong). Sure enough we were treated royally there with not only the best mint juleps we have ever had, but also with some seriously great bar tending skills. If you are looking for a place to either grab dinner or just grab a cocktail this is a perfect stop.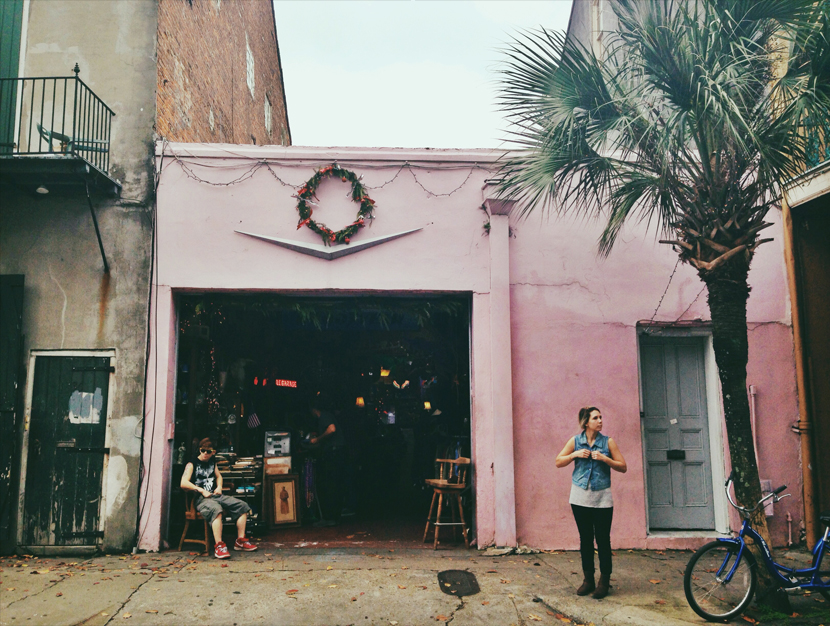 Before we walked to dinner, we took some time to wander antique shops and other funky stores. The colorful buildings, the neon signs, and the old french inspired architecture were just the surface of the style and culture of this city. Hunting in the shops showed us even more of the secrets and voodoo this city holds. I always try to find an antique store in every city we visit because I feel they always tell you a pretty special story about a city.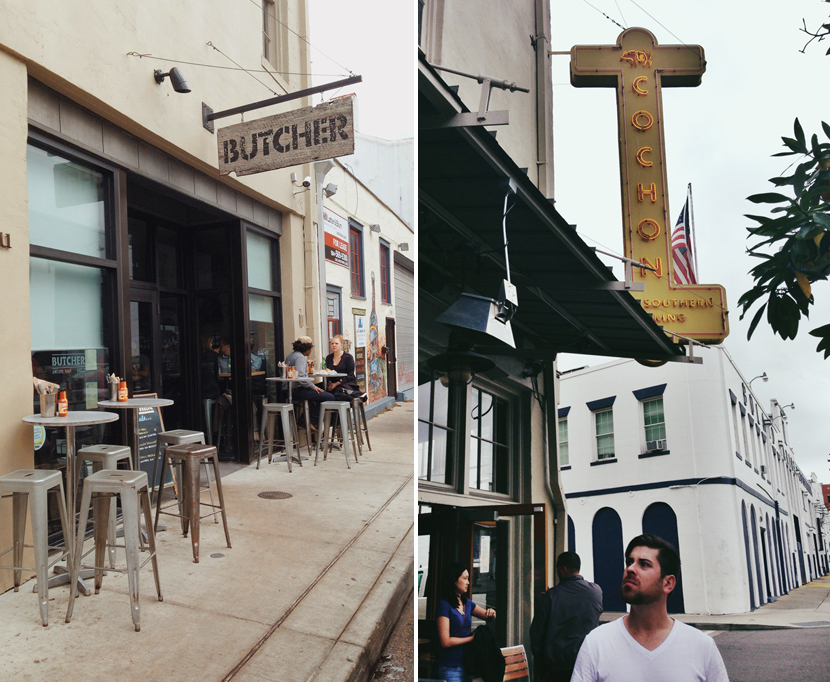 After we hit our walking limit, we came back to the hotel and changed to grab dinner at Peche on Magazine Street. My friend, Cammie of Epicure Catering had suggested it. Like Bourbain, you don't question Cammie. Seriously, this is who she rolls with when she is in NOLA. We got a late reservation and enjoyed one of the greatest meals of my life. The restaurant is VERY fresh seafood done in a simple beautiful creole way. We had amazing gumbo and hush puppies which were both super fresh. My suggestion though (because it was Cammie's suggestion as well, and it was out of this world good… of course), order the crab claws in mint and chili from the raw bar… incredible!
After our meal we got some dessert to-go and ate it in our pajamas in our hotel room while cuddled with the pups. It felt like a super special 24 hour vacation. In just that small amount of time I felt as if I had been refreshed, inspired, and far more educated about a culture that is very special to my husband.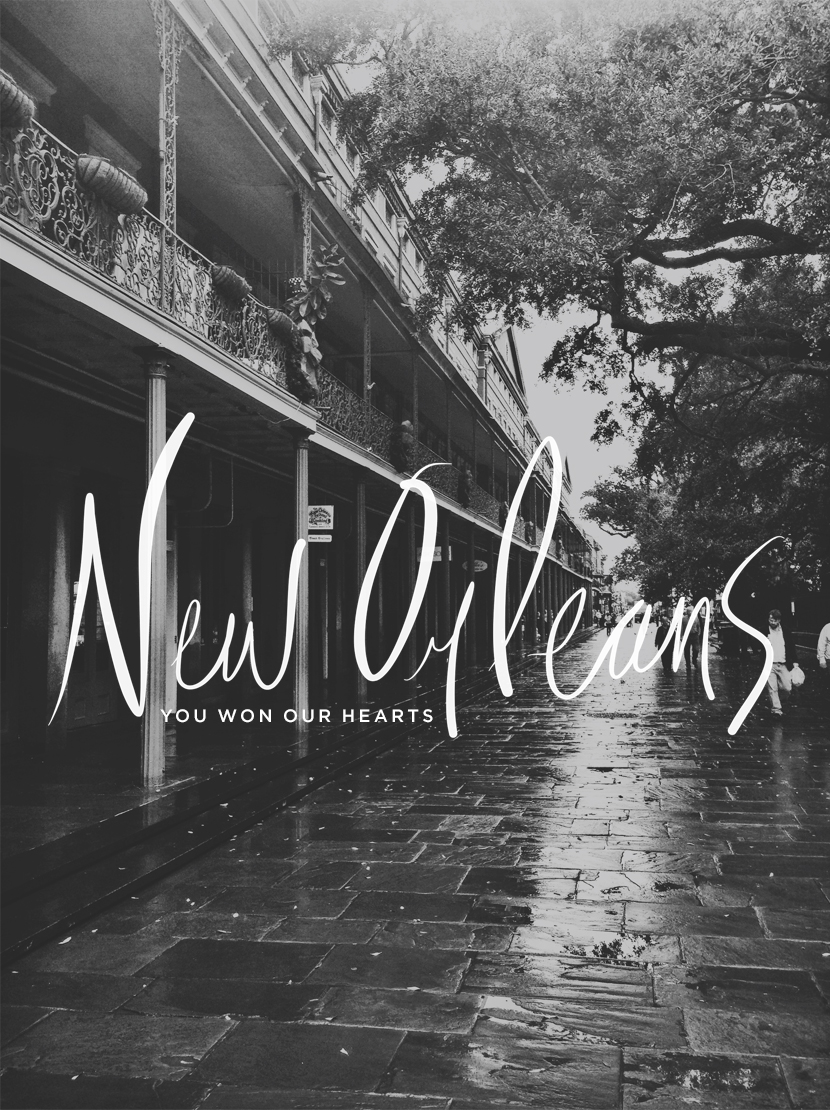 The next morning when we left, it was pouring rain, the streets were soaked and the temperatures had dropped. The city felt still, but the beauty shined through the dreariness of the rain. The streets still felt as if they held secrets that only streets as old as New Orleans can hold. This city grabbed on to parts of me I never expected. The Spanish moss dripping from the limbs of trees, the brass bands hollering the sounds of the good old days, the nods to the French settlers who brought this city to life, and the smells of flavors you will only experience here… that is New Orleans. One of the few cities still left in our country with true culture and a real flavor of its own.
Thank you New Orleans for having us, even for a short time. You were pretty amazing.