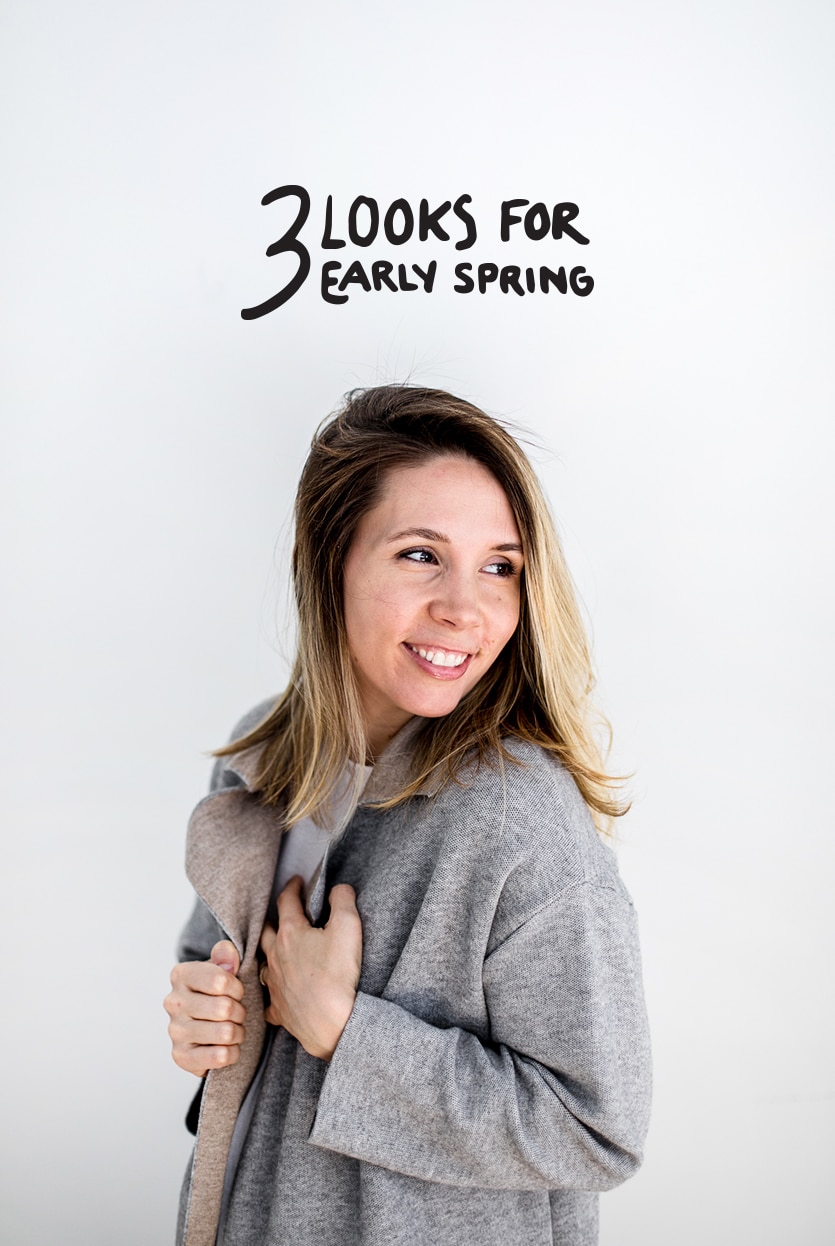 Last week, I shared a worksheet and a full breakdown of the essential items you need for spring. I plan to continue this each season so you have a continual reminder to update your closet to exactly what you need. This is only one part of the style stories here, though. I will be spending the rest of each season, putting your essential items to practical use for you so you continually have inspiration for how to make the most of the pieces you have. Each month I will be writing two to three fashion stories that show you ideas of new and fresh ways to make the most out of those pieces. It is important to see how those items can function easily and fluidly throughout the season.
I am kicking into this spring's style posts with 3 looks for early spring because let's be honest this is a TOUGH time of year when it comes to fashion. I find myself exhausted of living in my snow boots and ready to start wearing spring clothes. So, I pulled together 3 outfits, which all use items from my spring essentials list, which you can find and download here. The goal of these outfits is simple: Stay warm but start feeling the spring vibes. Okay, let's get dressed!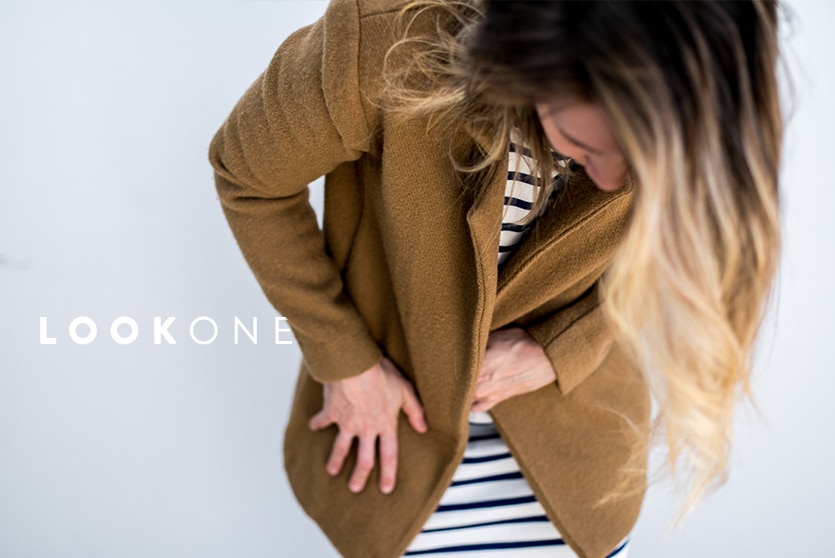 First up, this outfit is perfect for a 45/50 degree day where it may be lightly raining. If is pull on your felt hat and add a scarf to stay warm. I love pairing a wool camel coat with a long sleeve striped dress because both pieces are so classic and simple but still have a little bit of that spring feeling thanks to the stripes. Pairing the dress with my tall Hunters pulls it all together by keeping me warm in the early spring rain, while still being stylish. Get the outfit details below.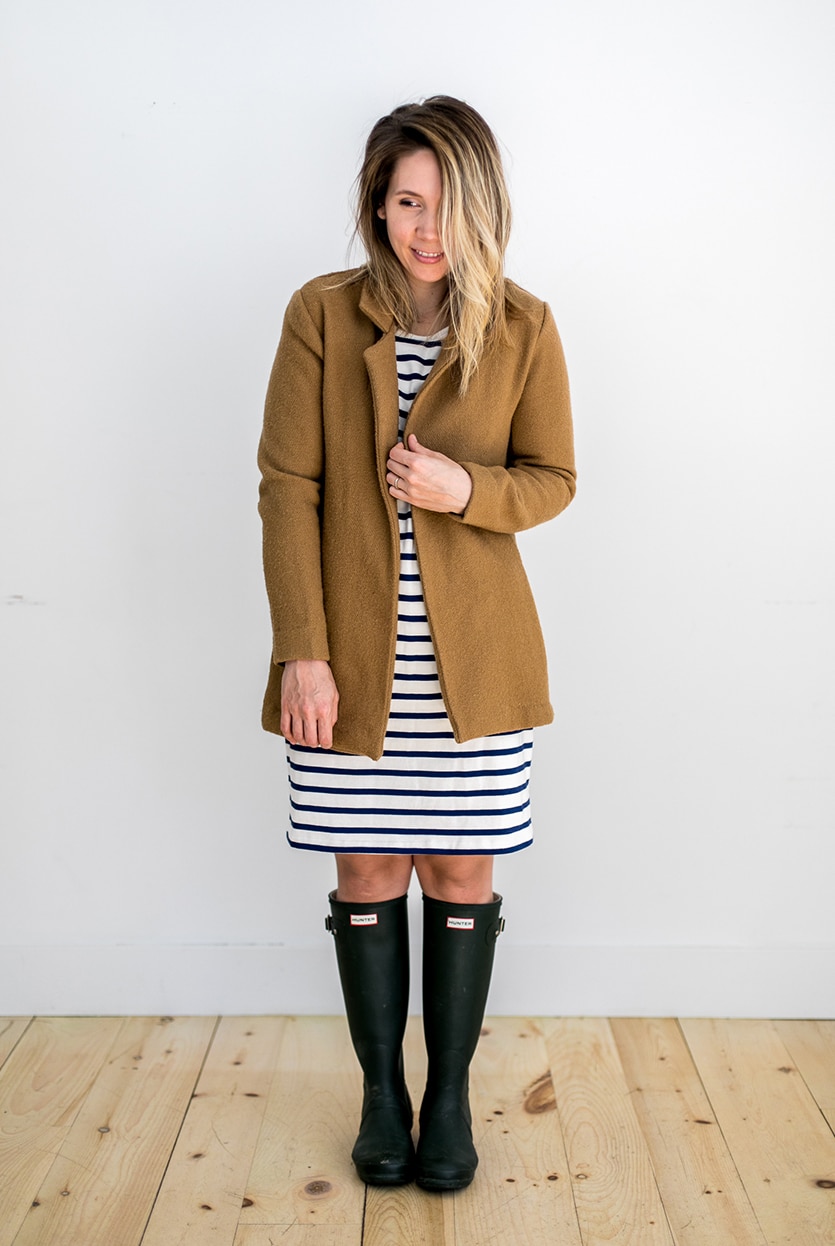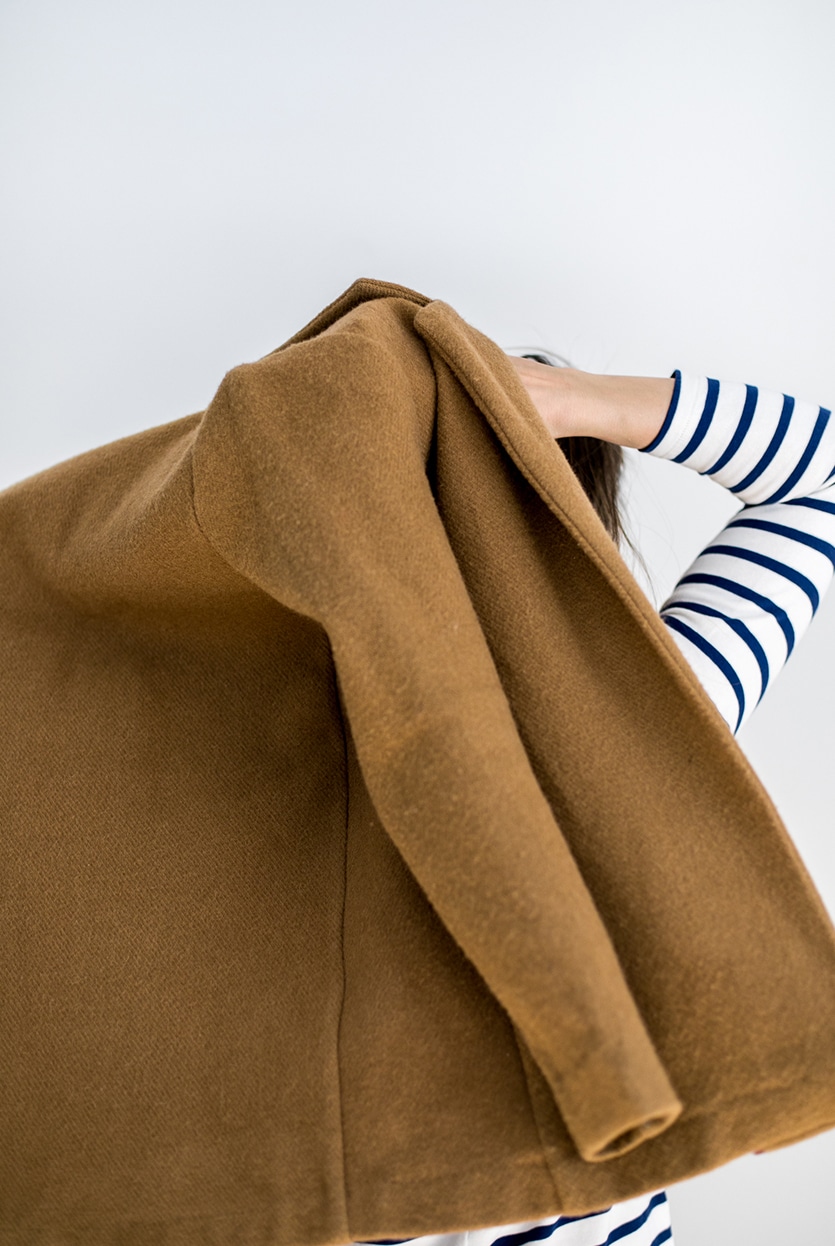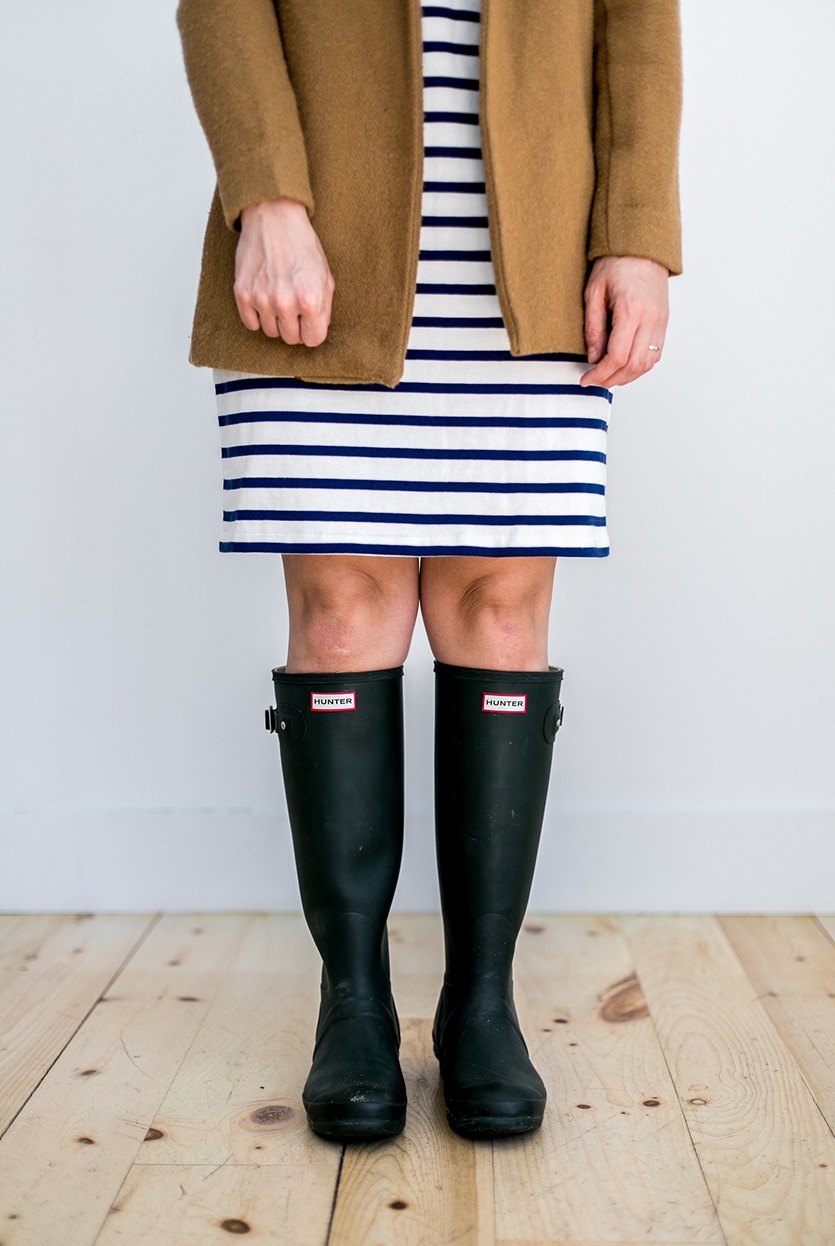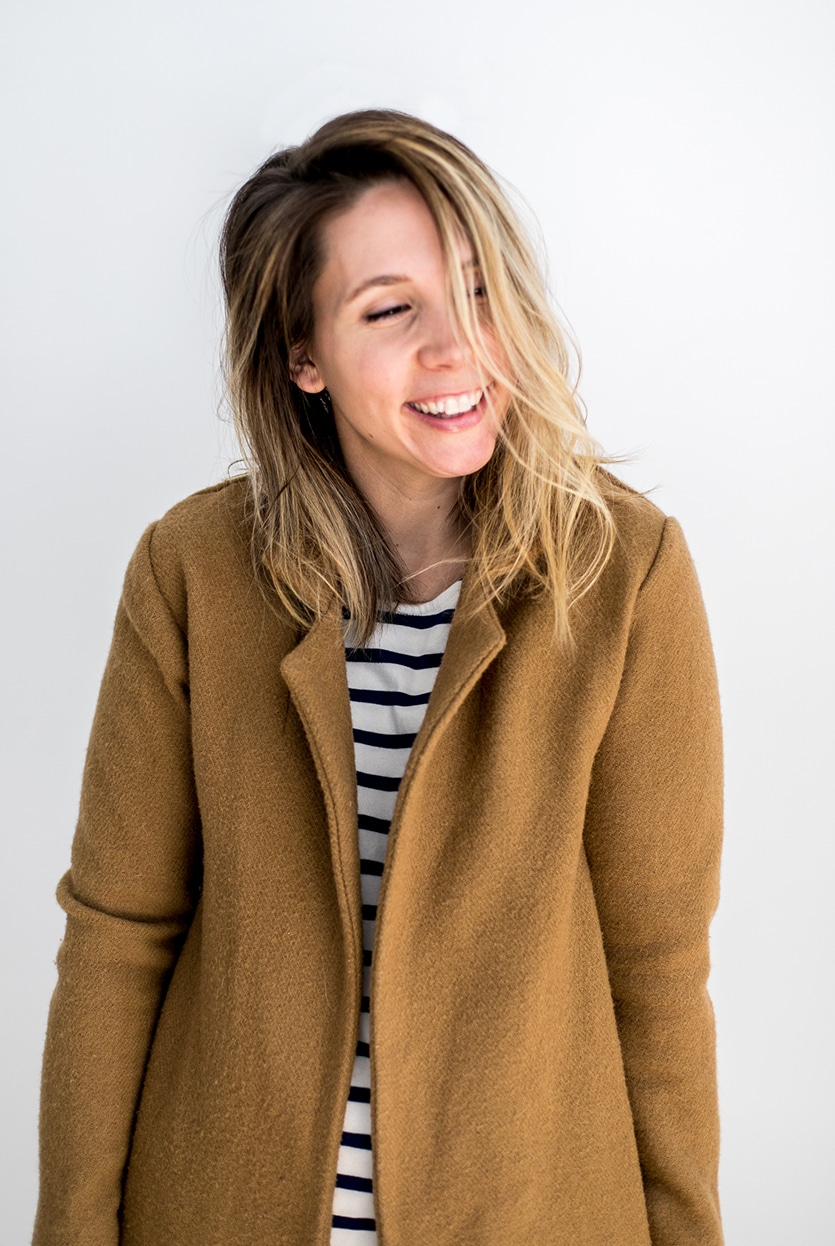 Outfit Details:
Wool Coat from Wilson & Willy's (similar)  |  Striped Dress from Old Navy (on sale for $12)  |  Tall Matte Green Rain Boots from Hunter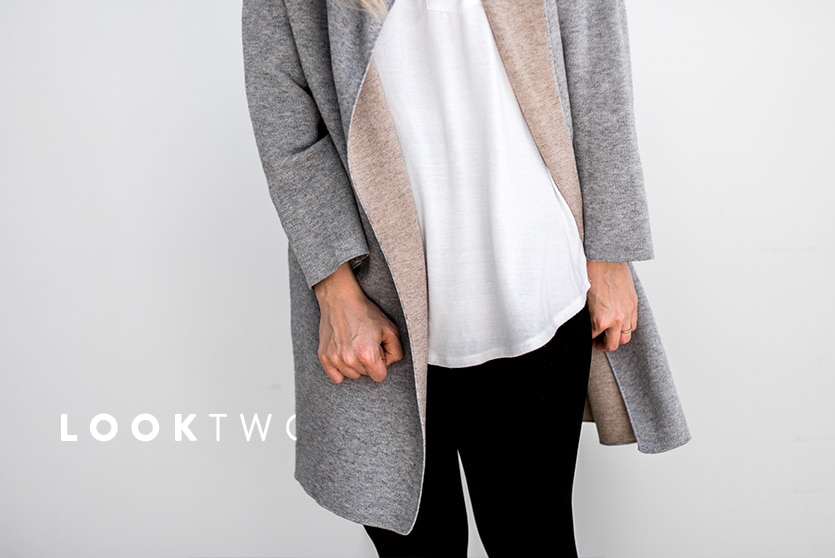 I have been living in this outfit this week. I am not kidding. With the weather still chilly and snowy outside, I have been spending my days in the studio wearing this outfit as much as Mike will let me get away with. I love sweater jackets because they offer the warmth of a coat while still being casual enough to toss on with ease in the house. Since you have a long sweater on, wearing leggings is something you can get away with in this outfit. I toss the sweater over a tank top so that if I get warm when the sun comes in our office window, I can cool off. Since this time of year I am not brave enough to think about pulling out my leather boots, I love these rain boots because salt and water won't phase them. I can simply wipe them off and they look brand new. They are the perfect boot for this time of year, to say the least. Get the outfit details below.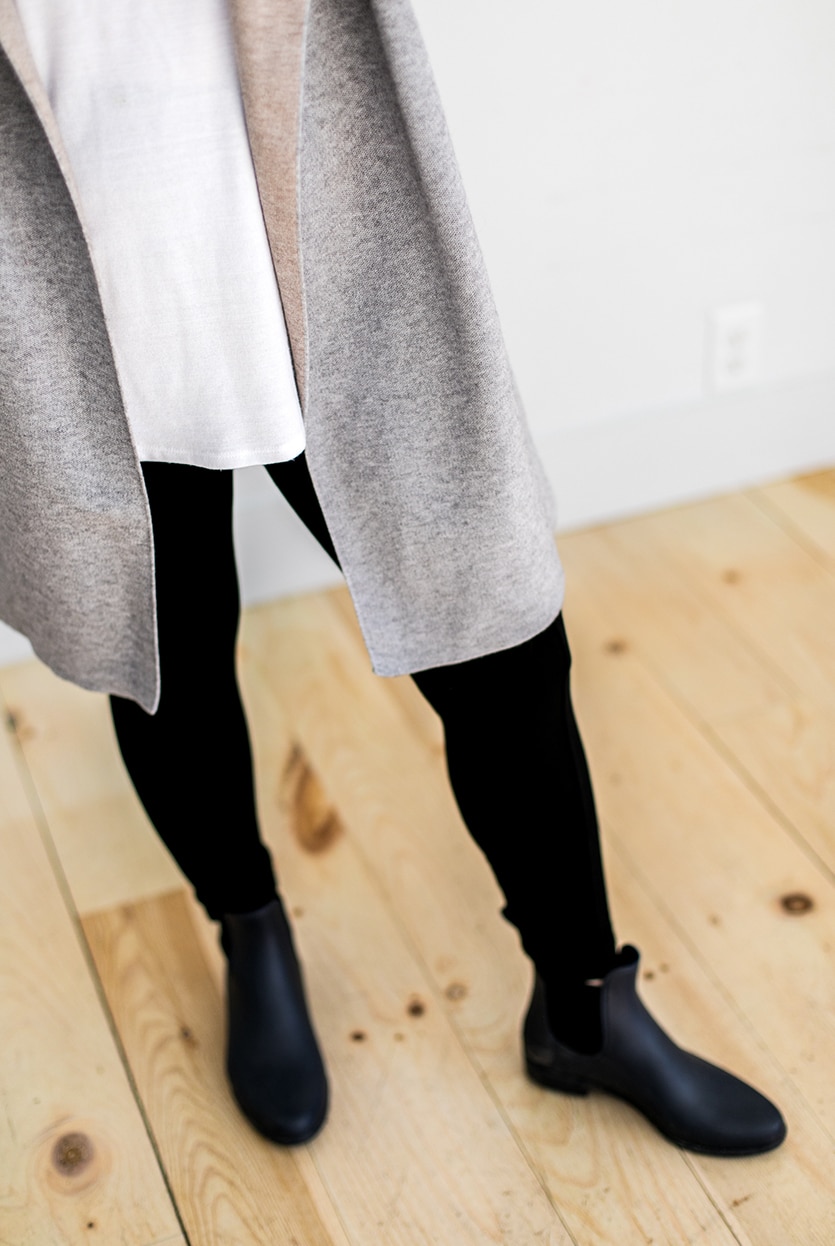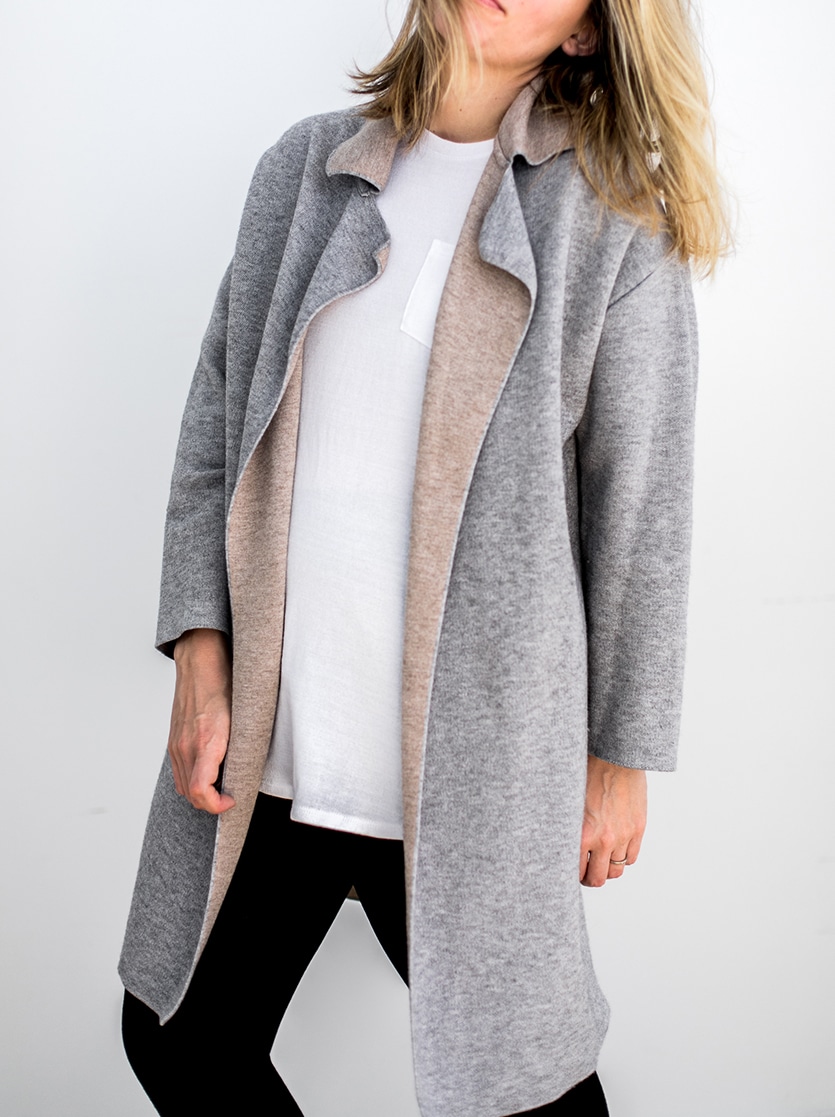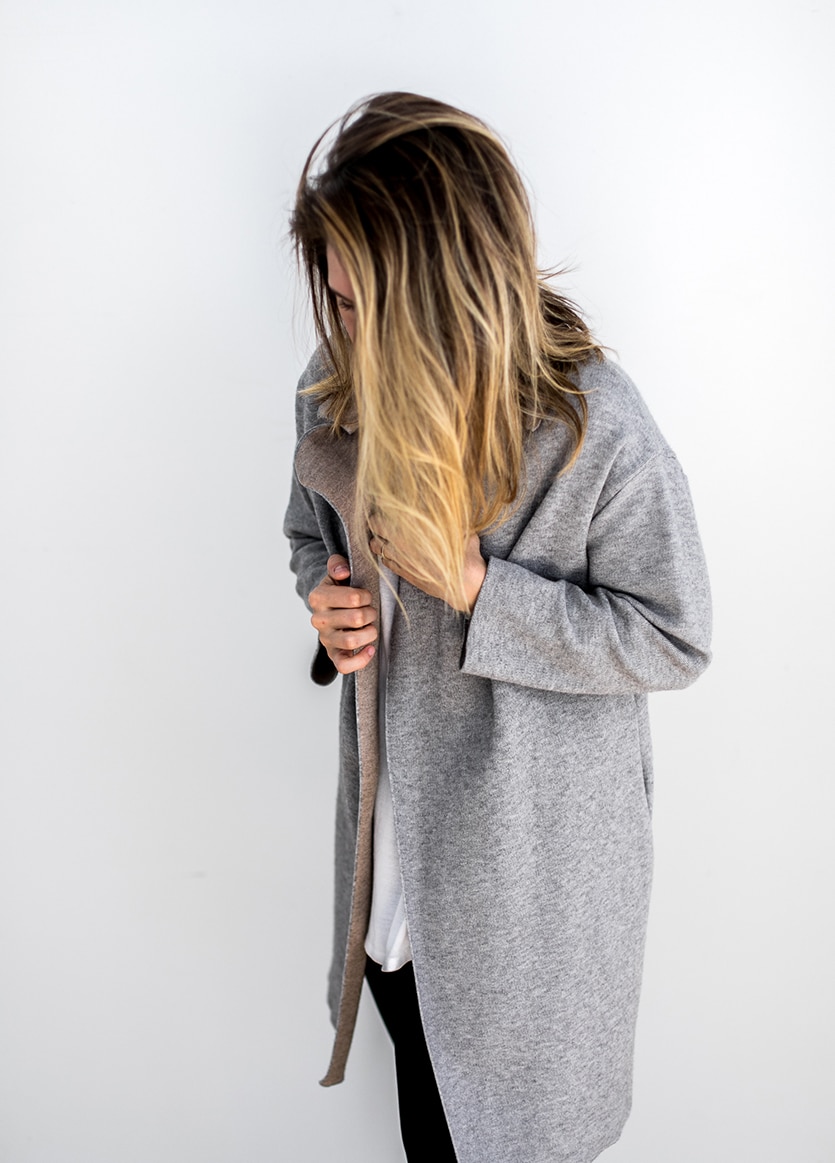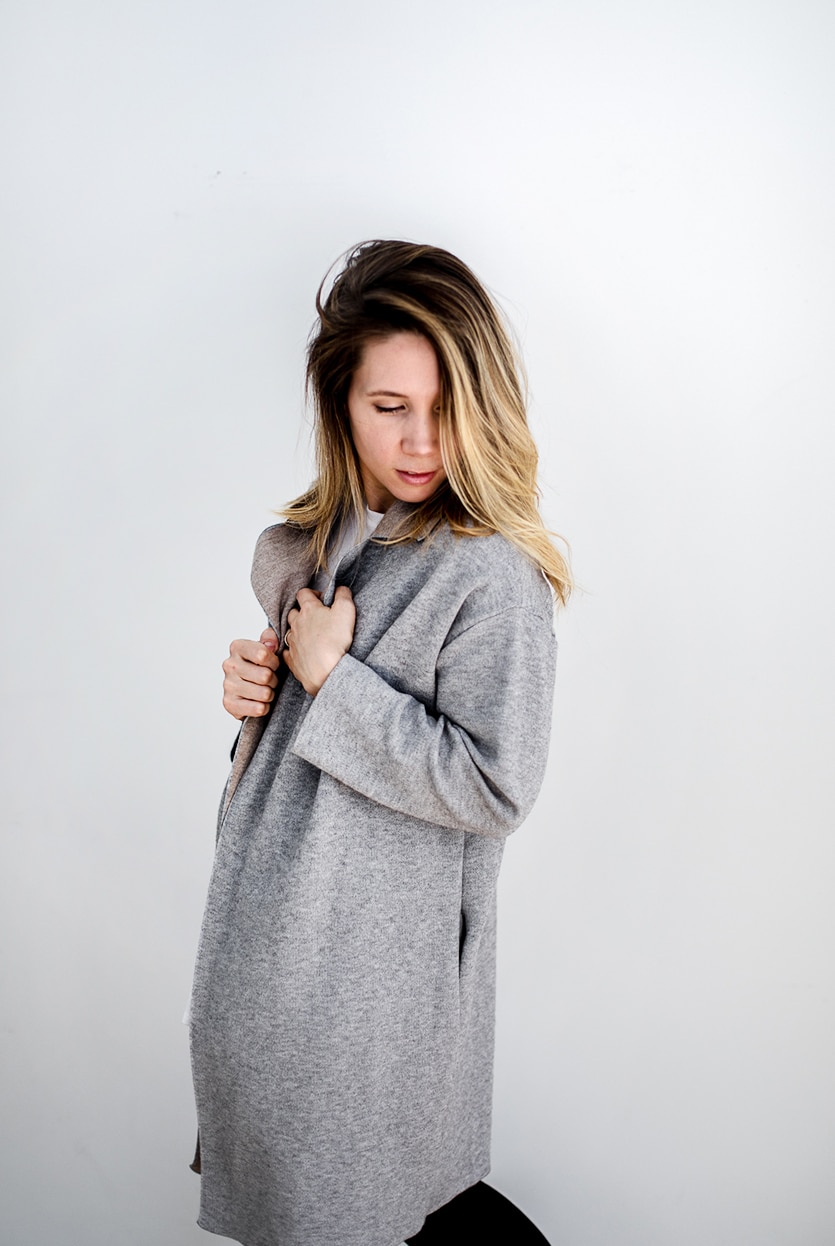 Outfit Details:
Sweater jacket from Zara (similar)  |  White Sweater Tank from Target  |  Ponte Leggings from J.Crew  |  Rain Boots from J.Crew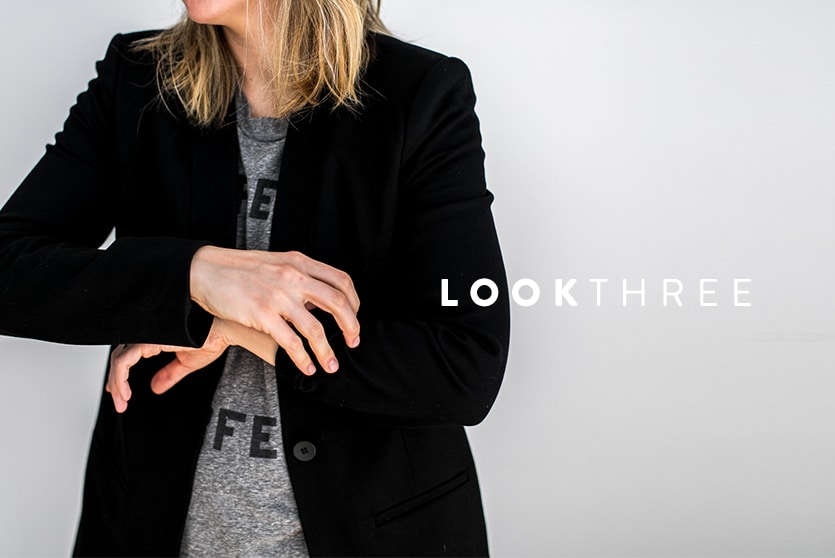 Finally, this look is one of my favorite workday outfits. If I have meetings in town or just plan to put my big girl pants on for work that day, I pull this outfit out. Tossing on a great blazer will keep you warm but by wearing a graphic tee underneath the outfit remains casual and comfy. I then put on my favorite dark skinnies and high-top sneakers to finish it off. If I am going out of the house I will pull on my winter coat over this one if necessary, but for the most part, the blazer is usually warm enough. Sometimes I will pull on a beanie if my hair needs some love and I don't want to take the time. I love the simplicity and comfort of this outfit. Get the outfit details below.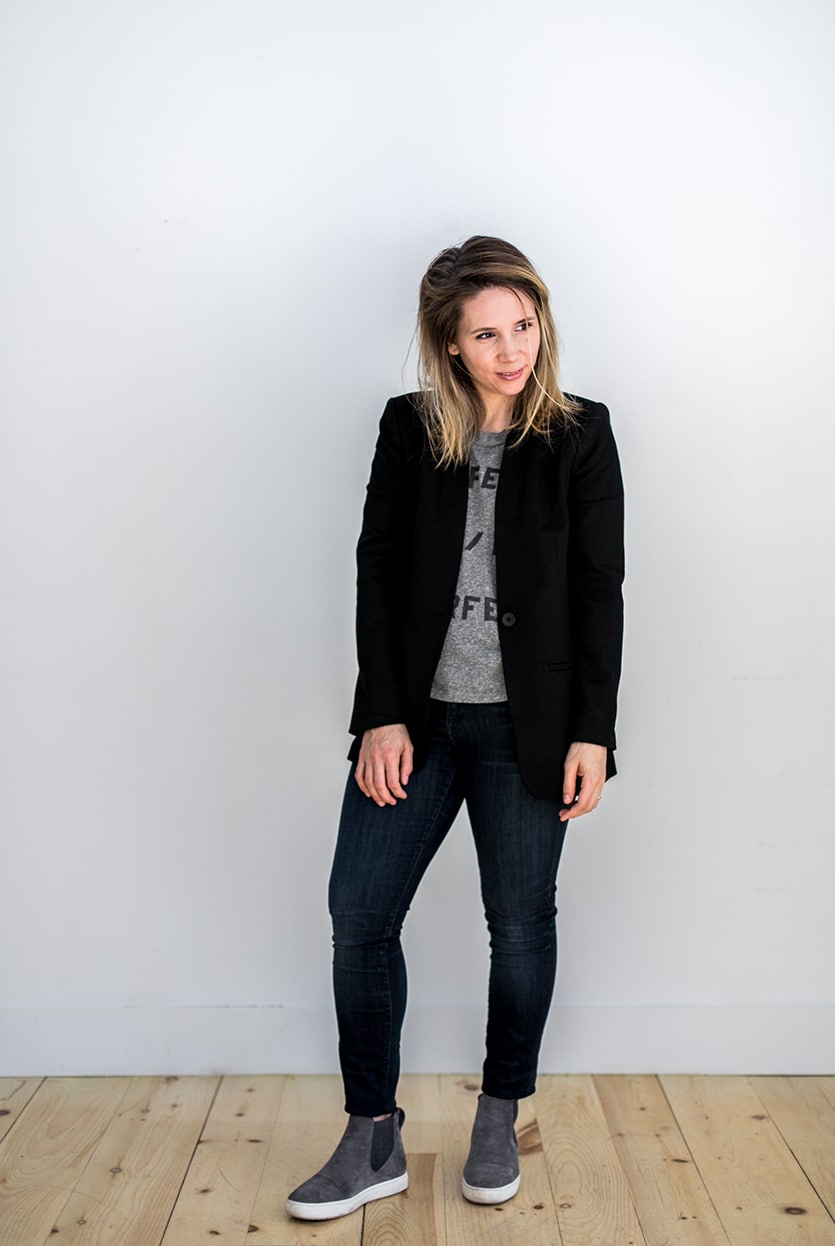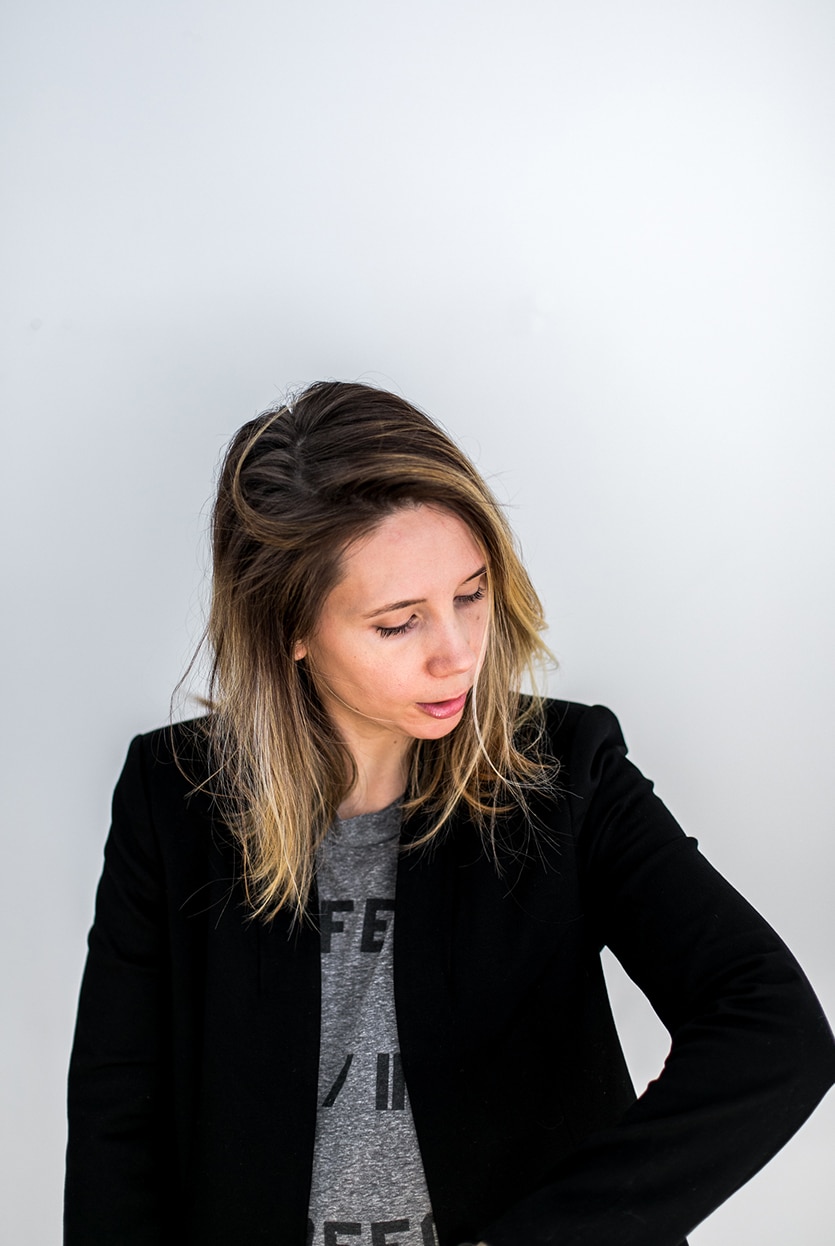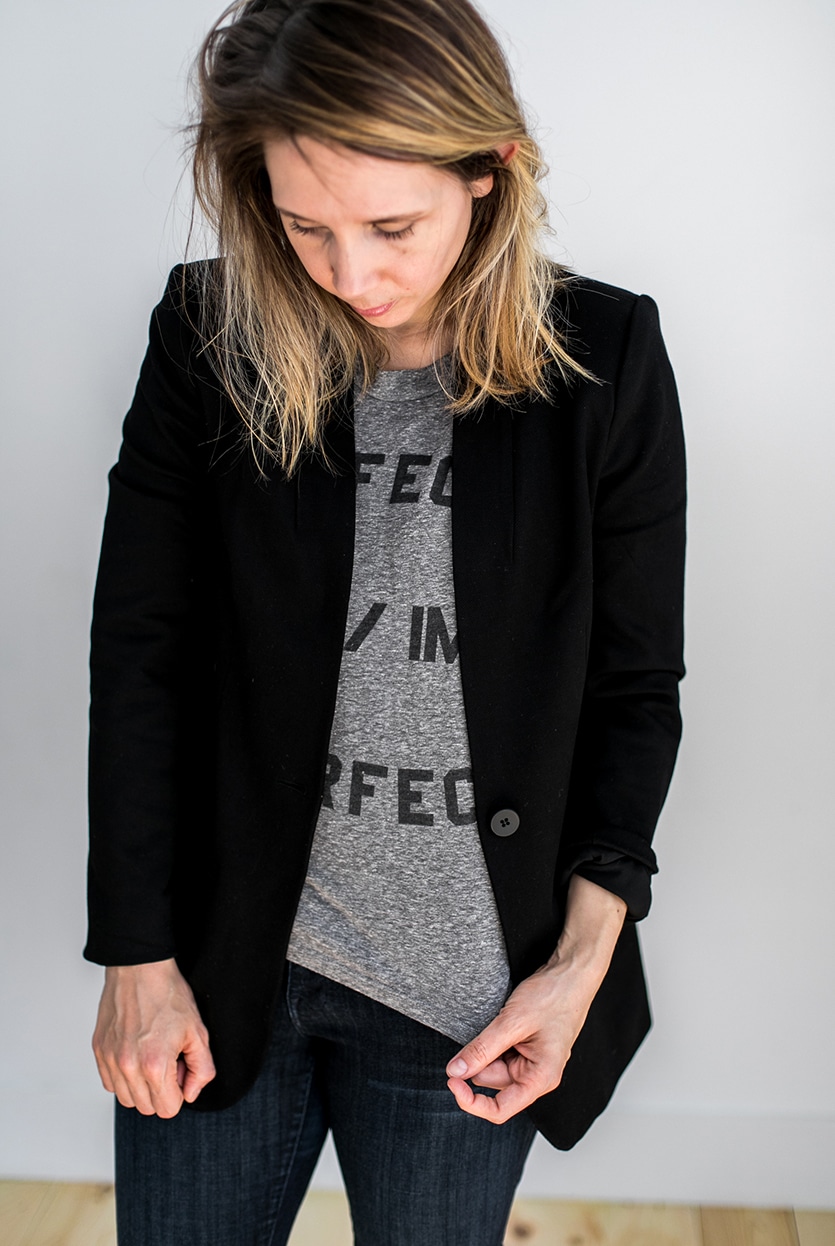 Outfit Details:
Blazer from Madewell (similar)  |  Graphic Tee from Bridge and Burn  |  Jeans from AYR  |  Sneakers from Vince (similar option)
What outfits do you like to wear in early spring? If I am honest I am still living in my down parka right now, but hoping in the coming week that will change.