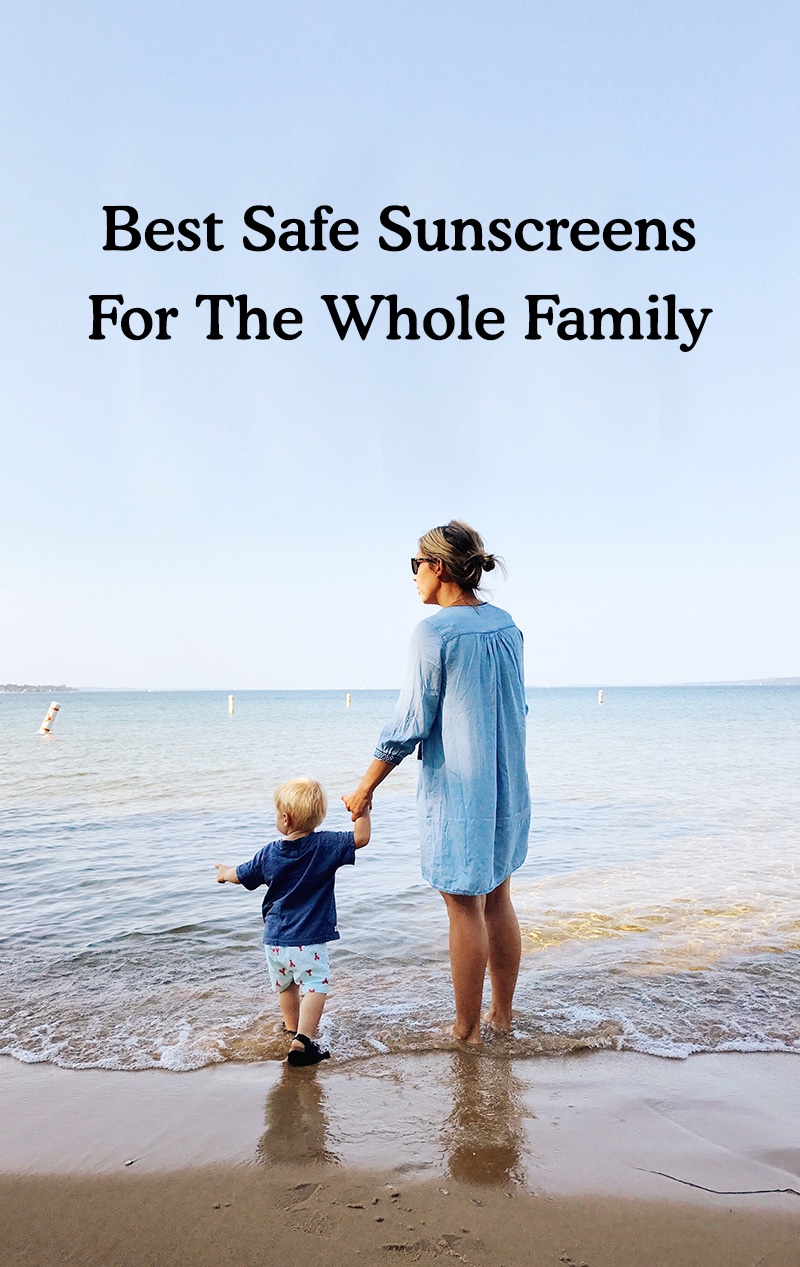 With the unofficial start to summer now is the time to find the best safe sunscreen for the whole family. Each year we get asked about safe sunscreen and skin protection during this season whether hitting the beach, hiking trail, or even just being outside and gardening, I wanted to round up the best safe sunscreens that pass our test of being Mineral based, good for the earth, and most importantly work well while not putting junk into our bodies.
Looking for the most medically effective and innovative technologies and products to achieve your goals of natural-looking results? Then, Liniaskin provides all of the latest skin treatments you may need!
Though I first start with sun protective clothing for Hayes (when he will wear them in the summer), we still apply sunscreen every day at least once depending on what our day holds outdoors.
That said, here is a round up of the products we have tried, liked, and passed our standards.
6 Best Sunscreen For Family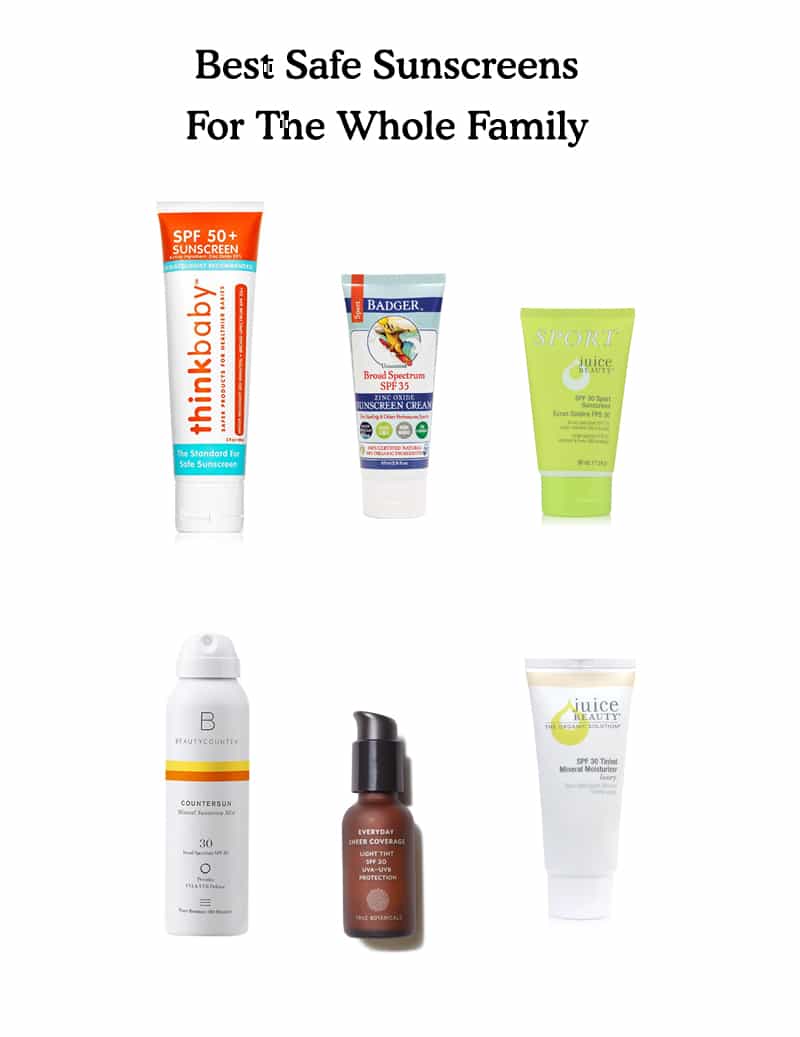 This is our beach day sunscreen we use and have for years. It is reef safe, organic, and passes some of the highest tests for clean beauty products. It smells good and works well when you plan for a day in the sun. If you have an active kid, they also have the sport kind.
This is another we have used and I am a big fan of Badger's products because they have high standards and use simple ingredients while thinking about the environment. This one has worked well every time and we never come back looking like we got sun. It does have Zinc Oxide so expect to have a white residue a little and take a little to rub in. If you want one without the zinc look they also have this one.
I buy a lot of beauty products such as makeup from Juice Beauty and am always happy with them. Their safe sunscreen and skin protection is no different. It works very well and we have been happy with it. It meets all the Reef Safe requirements and keeps up with sweat and activity.
I apply this moisturizer every single day even in the winter and wear it sand. It is my favorite beauty item outside of mascara and all I really wear other than a tiny bit of concealer for my dark circles. It is SPF 30 so usually enough for a normal day.
I am not always a fan of Beautycounter. Many times I find them overpriced for what you get. I think they have a great mission and vision but I am always wary of what I am getting because of a few experiences, but I was impressed with this sunscreen for our busy life with a 3 year old in the summer.
When he has no patience for me to put sunscreen on we do this and let him go. Though I will say he wore this at a soccer game he came home a little red. He didn't sweat much or at all but maybe I didn't rub it in as well as I could have. Who knows.
The thing I like about the spray of this one though is it is a completely non-aresol can so it is good for the environment as well. Not an easy thing to find.
This is a lower SPF but I love True Botanicals and they do a fabulous job with their products every time. I love their shampoo and conditioner. They also place it in a glass bottle which is so nice and pretty instead of a plastic container.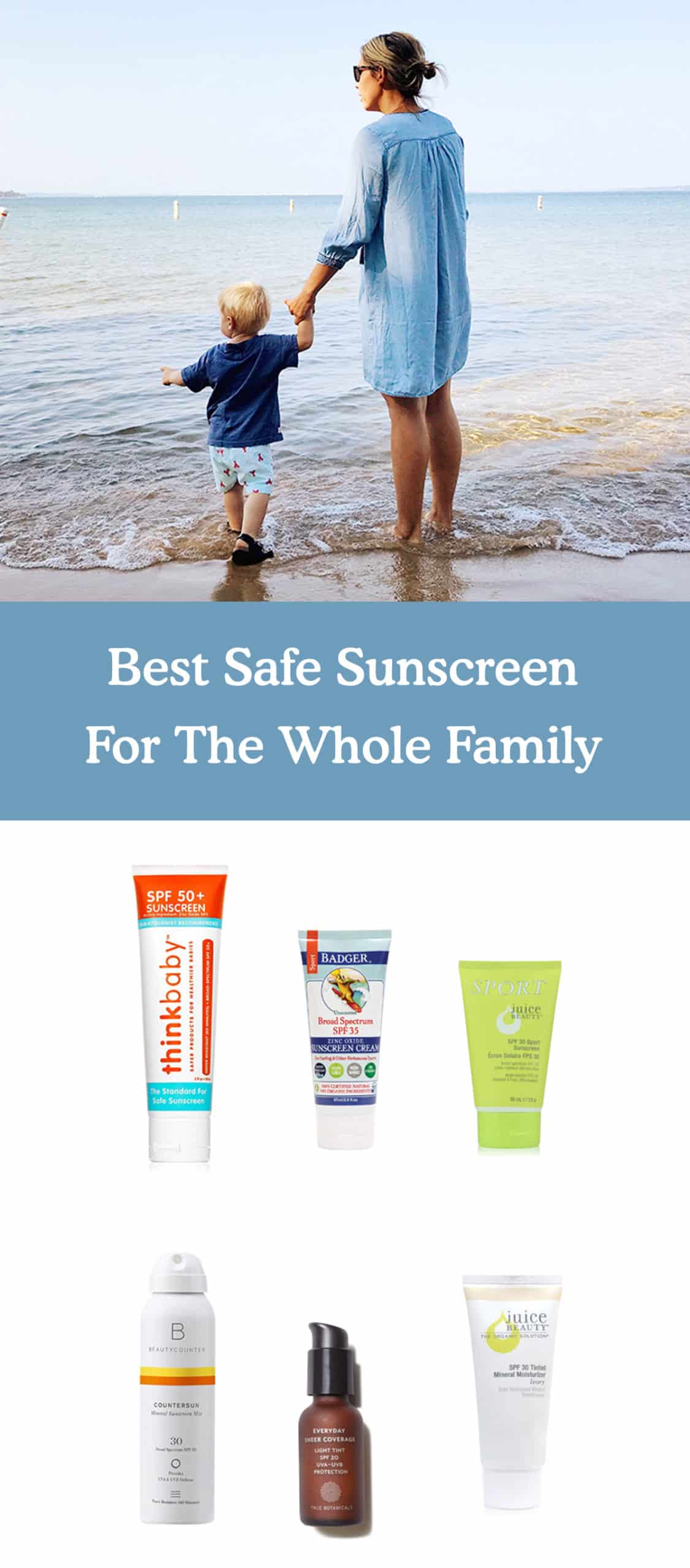 I hope this helps you and your family stay sun safe this summer while being mindful of the environment at the same time. It usually costs a little more but I find all these products last far beyond just one season so though in June I typically invest $40-70 in skin protection for the season I rarely use it all when I use things mindfully.
Tell me what your favorite products are for skin care during the summer.
If you like this post about the best sunscreen for family, you may also enjoy: