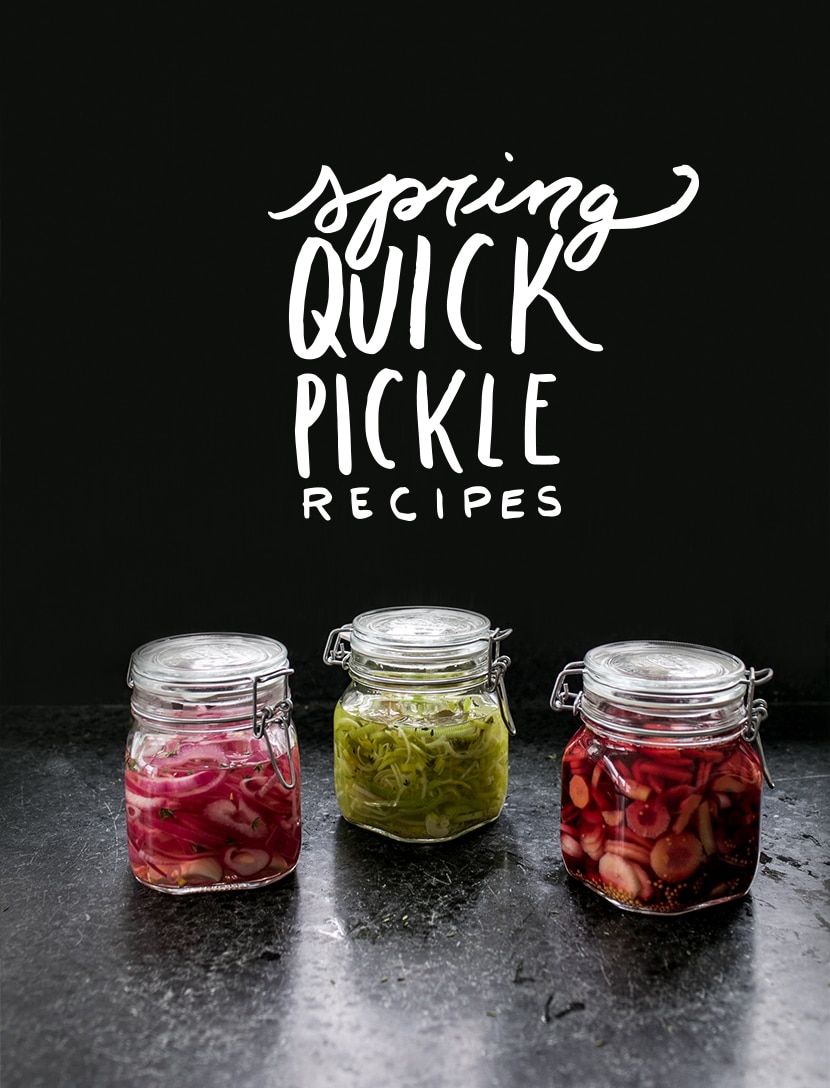 About 4 years ago I went to a farming conference dinner (yeah I geek about vegetables) and the speaker was Sandor Katz who wrote The Art of Fermentation. He blew my mind. Not only was his story one that was incredibly powerful, but his reasons for why we need to be fermenting more. Since then I have been working on getting into fermenting foods more. Not only is it wonderful for you but it also is a wonderful way to preserve flavors. Though fermenting is something that takes intention and a new eye for how to eat (a piece I am still working on), it extremely flavorfully rewarding.
One of the ways I have gotten into fermenting on a small scale is by doing quick pickling. It is isn't truly fermenting, but it is a great way to dip your toes into the flavors and how to use vinegar to preserve foods. This is an awesome thing for beginning the whole adventure of preserving and fermenting foods. This time of year, we are seeing a lot of cold-storage empty out in the markets with onions carrots, cabbage, and so on that need to be preserved if they haven't been consumed. Quick-pickling is an awesome way to create something new out of these items that go beautifully with the crisp flavors of spring. So I pulled together three very easy recipes for you today. The main thing you will need is a good jar for storing them. I love these ones personally.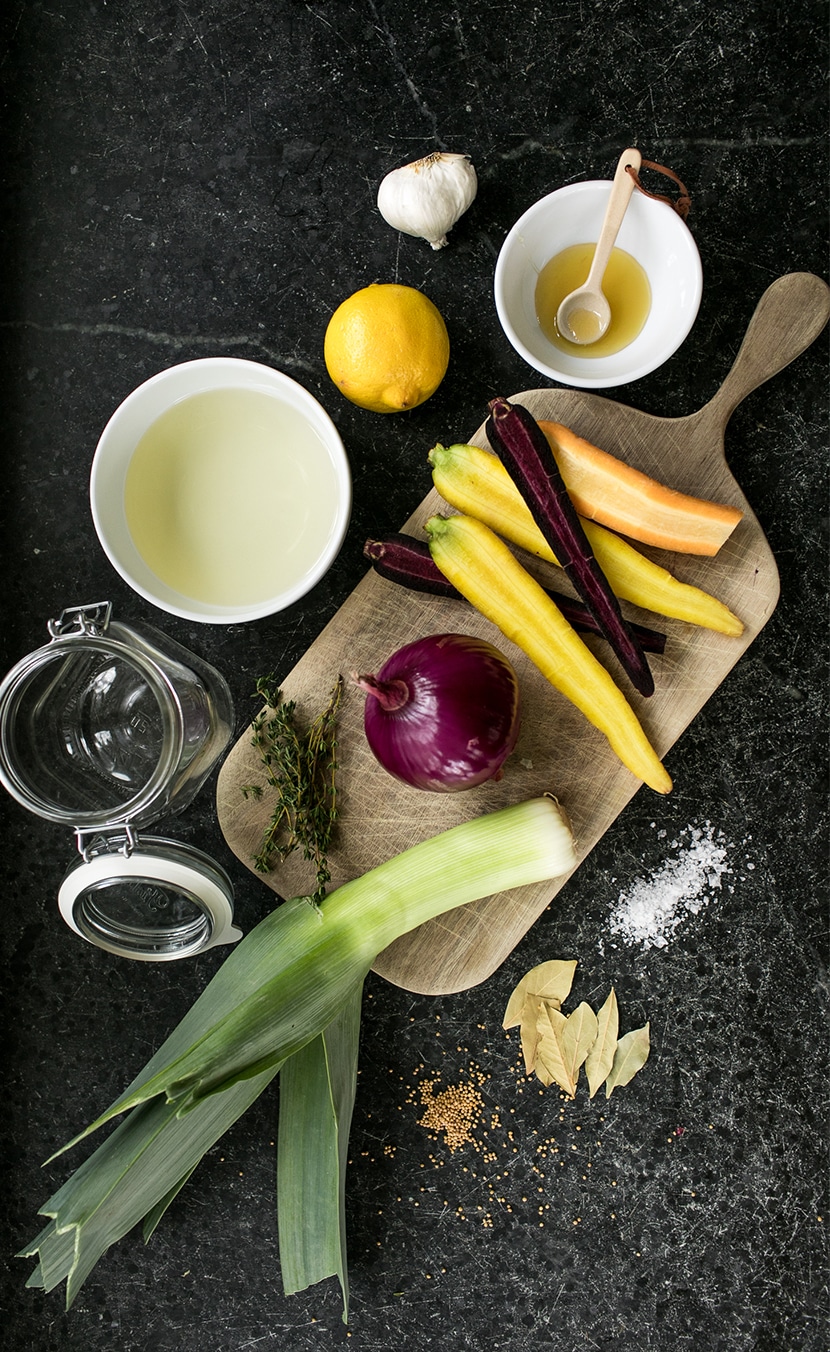 The ingredients are all very simple and most likely they are things you already have in your kitchen. The only warning I will give you is your home will smell like vinegar for a few days unless you do it on a day that you can open the windows and let the breeze blow the smell out.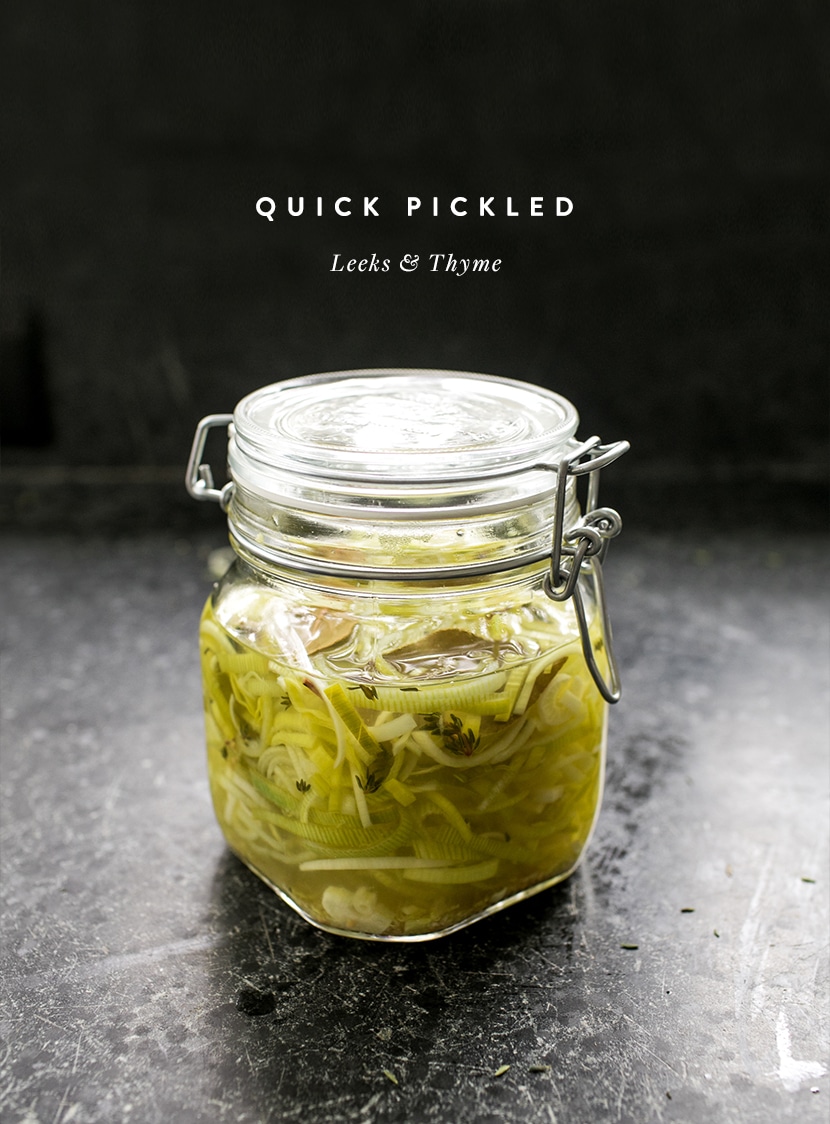 This quick pickled Leek and Thyme recipe is really awesome for using to top vegetable soups, for tacos, or using in place of a relish. It has fresh and very earthy flavors with a good amount of punch.
Ingredients:
1 large Leek trimmed and chopped (green part cut off and cleaned and cut in half so you create half moon shapes)
1 1/2 cups White Wine Vinegar
1 cup water
Handful of Thyme
2-3 Bay leaves
1 large clove of garlic roughly quartered
The zest and juice from 1 lemon
1 teaspoon sea salt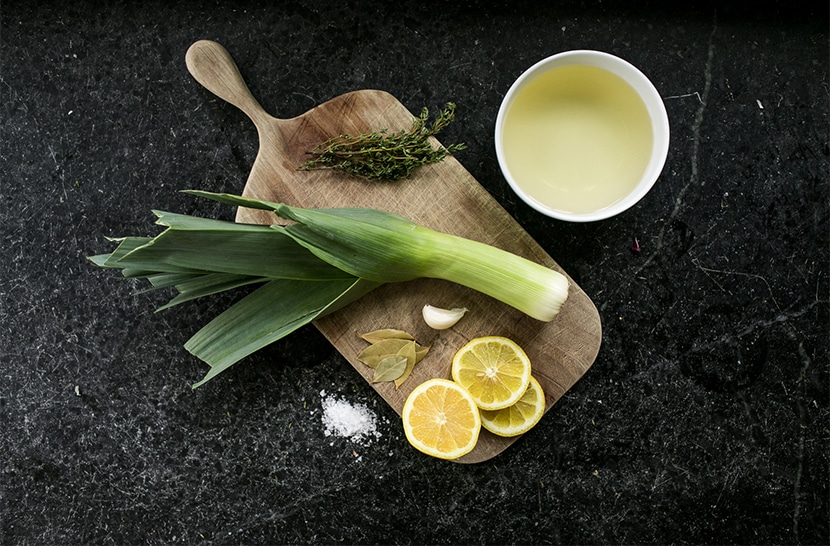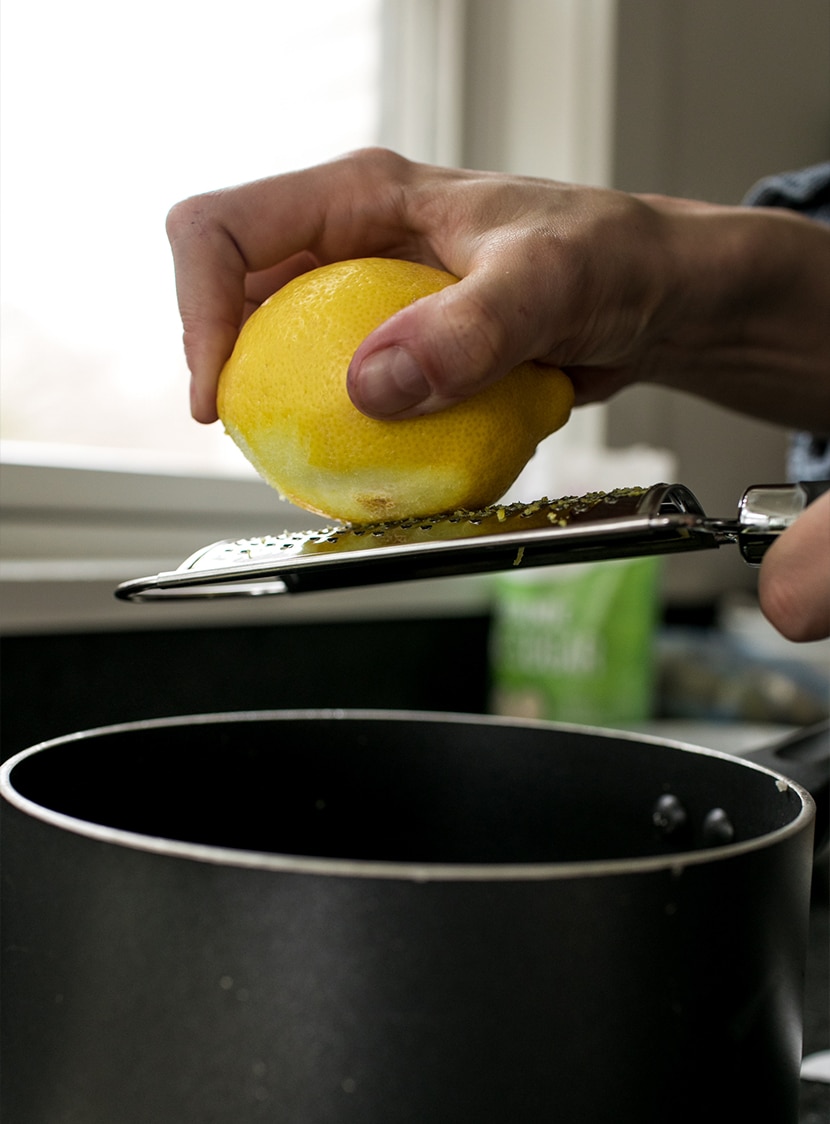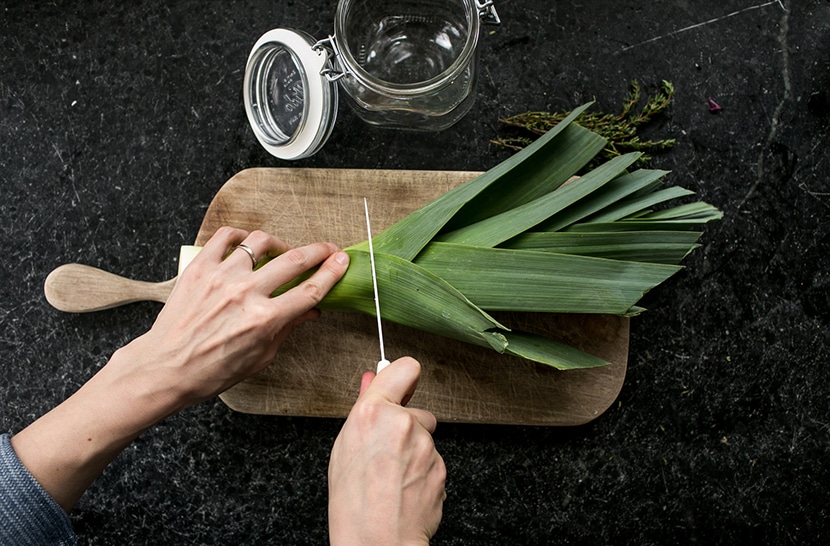 To make the quick pickled Leeks, you first will need to start your vinegar mixture. With quick pickling, you need to bring in heat to start the pickling process. It can be done in many ways, but one way is to boil the vinegar and spices, which is what we will do. So toss all ingredients into the pot other than the leek and get that going over a burner.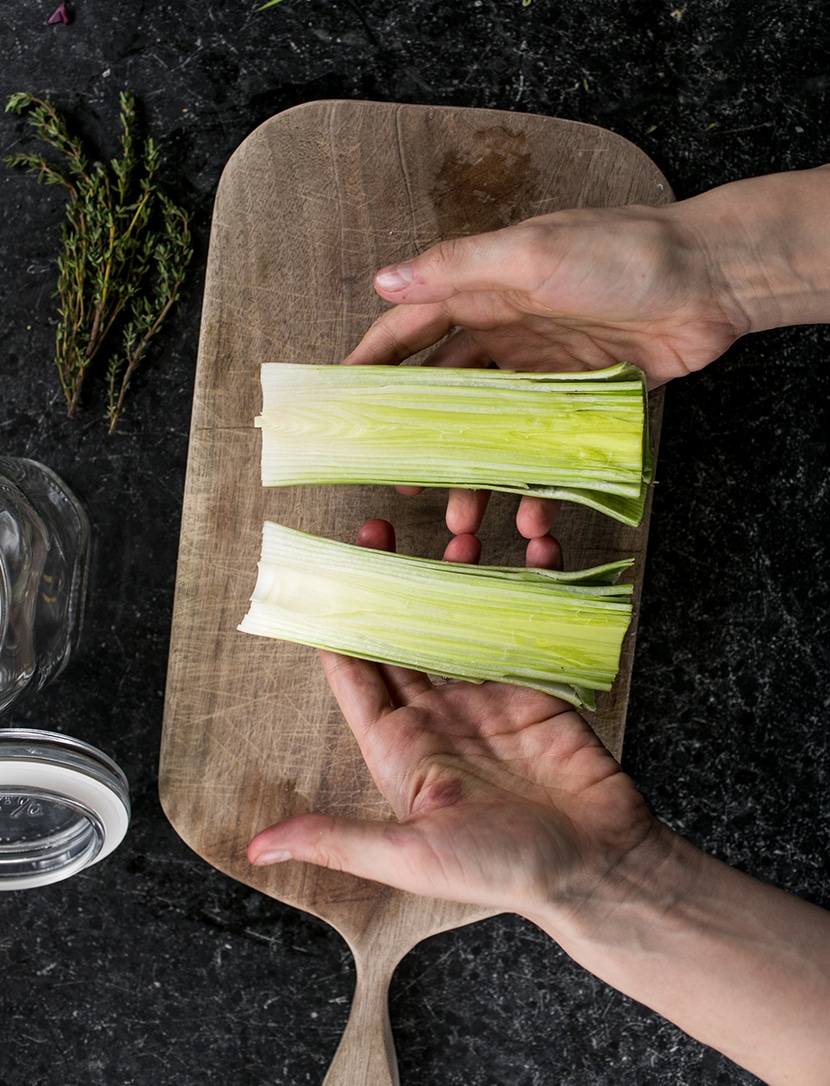 While the vinegar is coming to a boil you will need to clean and cut your leek. First, trim the green head. I preserve mine for stock. Also, chop off the root base and discard. Before washing slice the leek body longwise down the middle and open. Now clean out dirt well so you have no added variables in your pickling. Once clean, chop into half moon shapes and drop into your jar.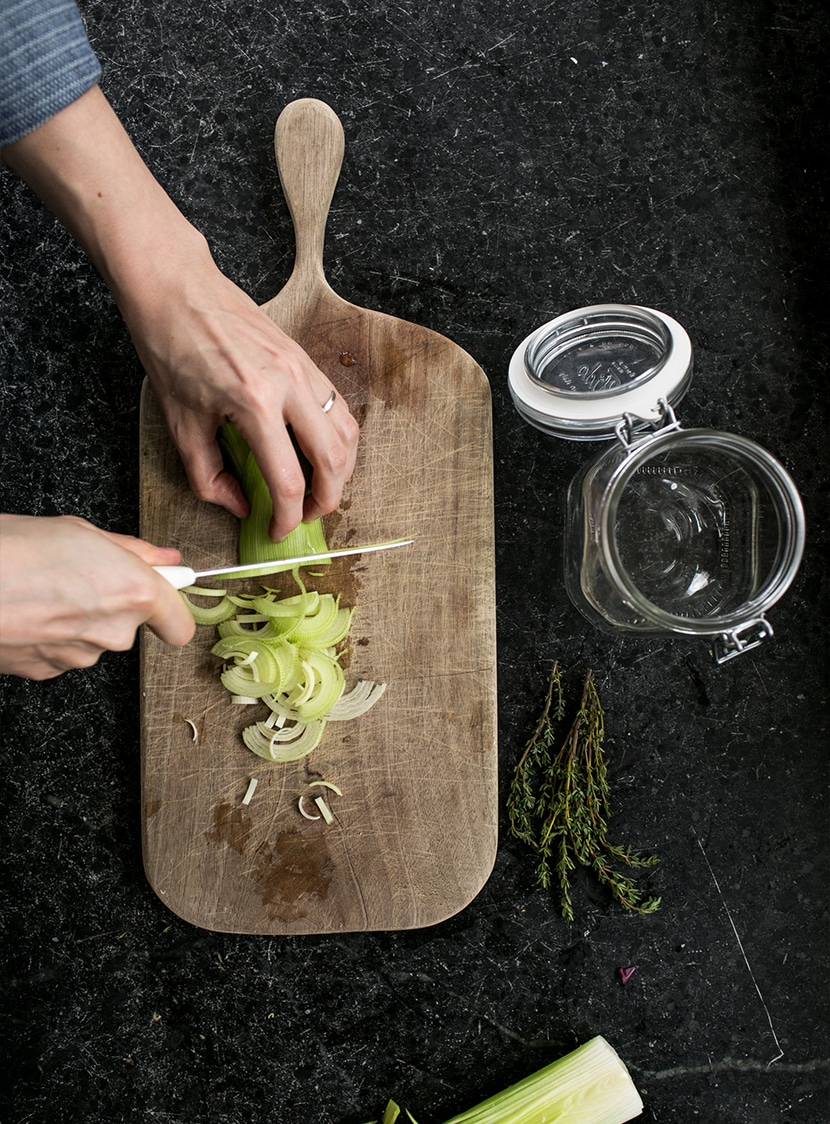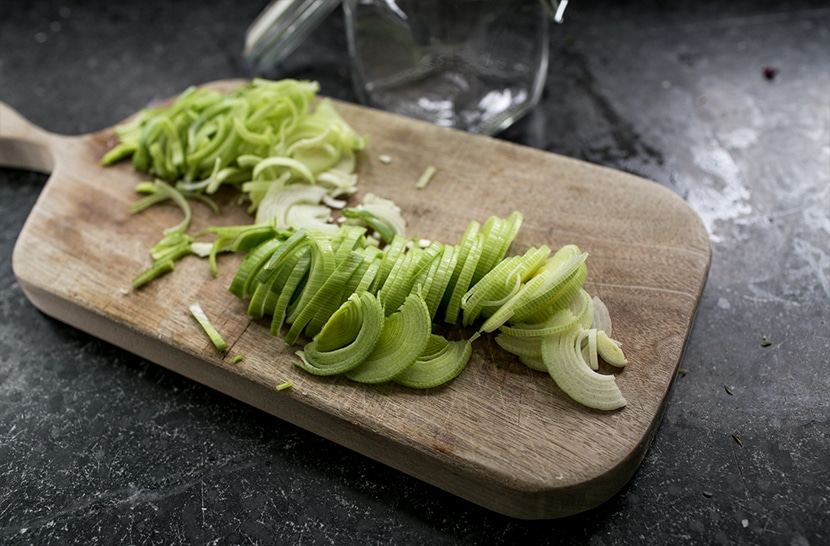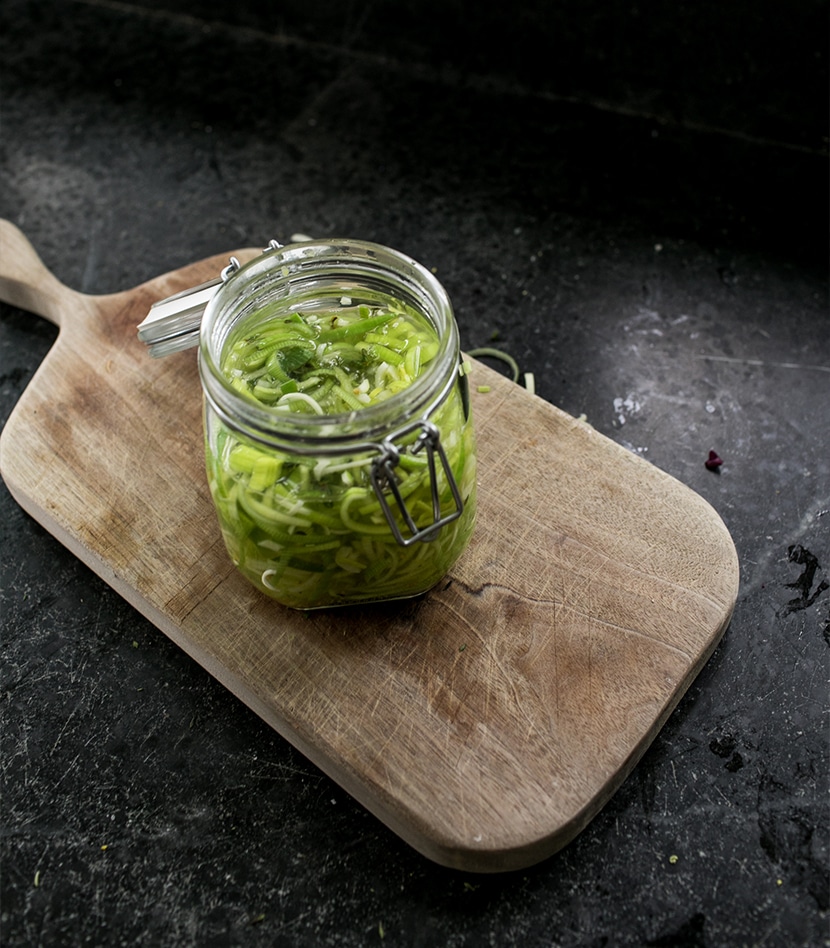 Once the vinegar is brought to a boil with all of the ingredients simply pour the vinegar into the jar over the leeks and give a stir. I then let it sit to cool and then place in the fridge. It will keep in the fridge for up to 2 weeks.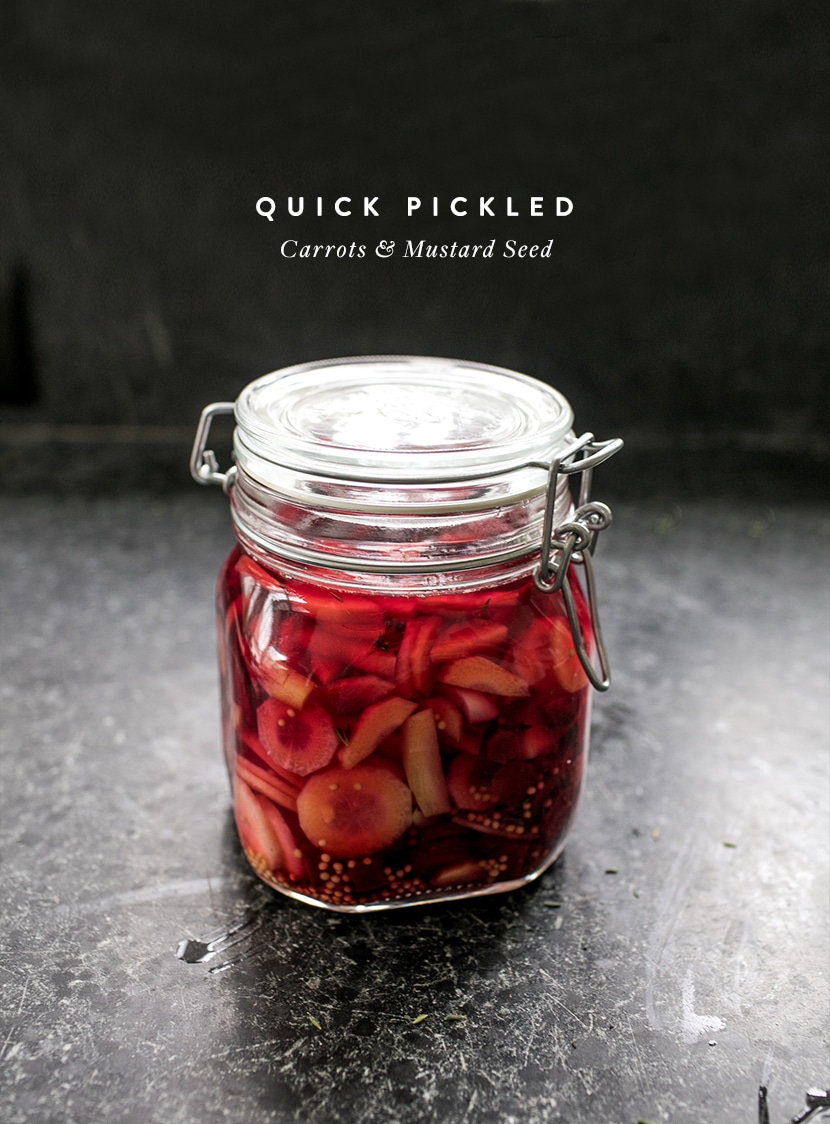 Quick pickled carrots are some of my favorite things. When I was pregnant I got obsessed with spicy pickled carrots that summer. I would eat a whole jar in a sitting haha. I had weird things I liked, to say the least. This recipe is a little different, but I still love it especially to make the most of all the carrots that are harvested after the winter. The carrots are typically sweeter then when they are harvested earlier in the season so they do well being quick pickled like this. They taste wonderful on salads, tacos, or pretty much topped on anything honestly.
Ingredients:
1 cup apple cider vinegar (we use Bragg's)
1 lb of carrots peeled and sliced about a 1/4 inch or thinner if you can with a Mandolin
1/4 cup of honey (you can use sugar as well)
1 tablespoon sea salt
1-2 cloves of garlic quartered
3 bay leaves
1 teaspoon whole mustard seeds
1 cup water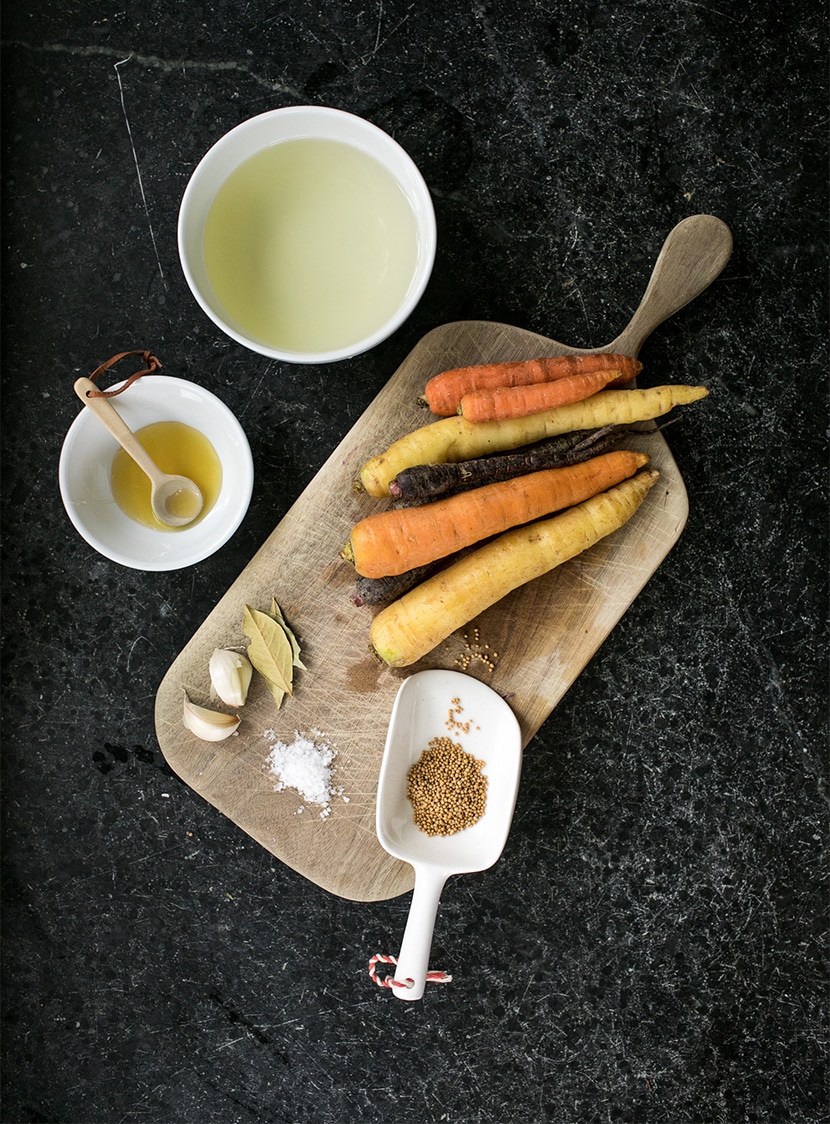 For the carrots, we are going to do almost the exact same process as the leeks. So, add all the ingredients into a pot to boil, except the carrots, water, and reserve some thyme. Place on stove on medium/high so it can get going.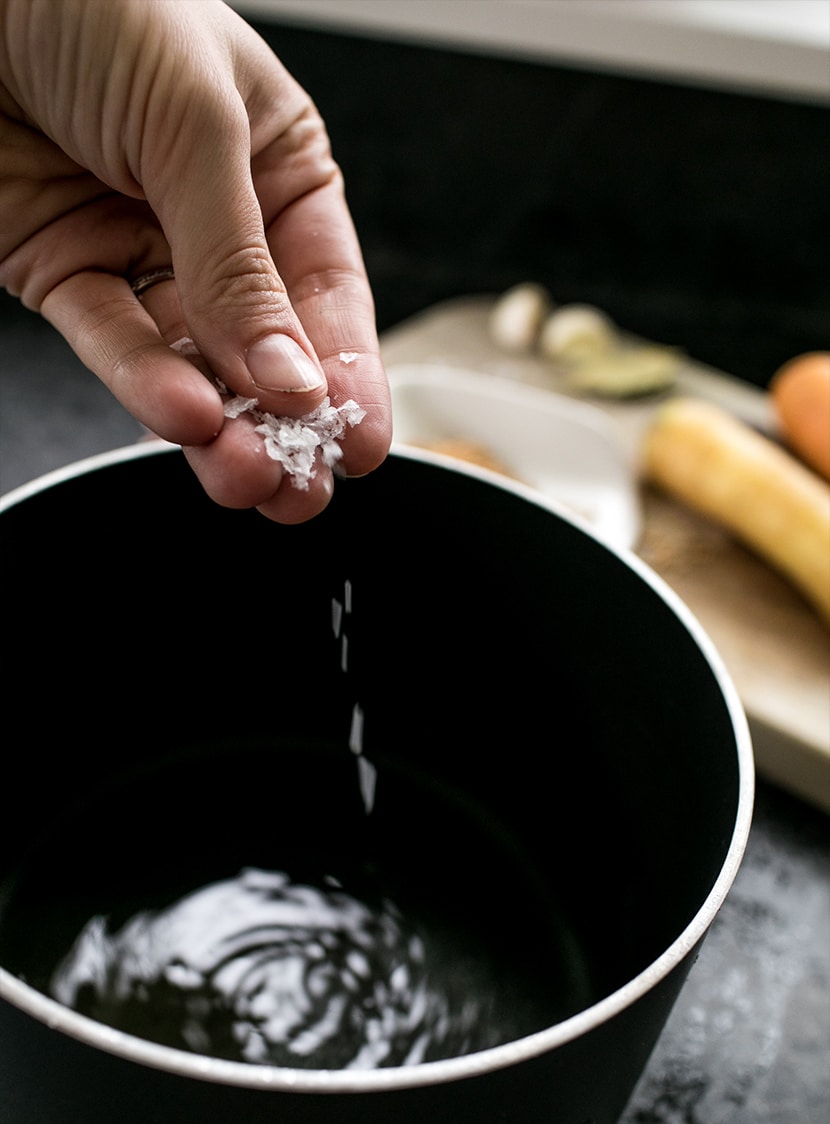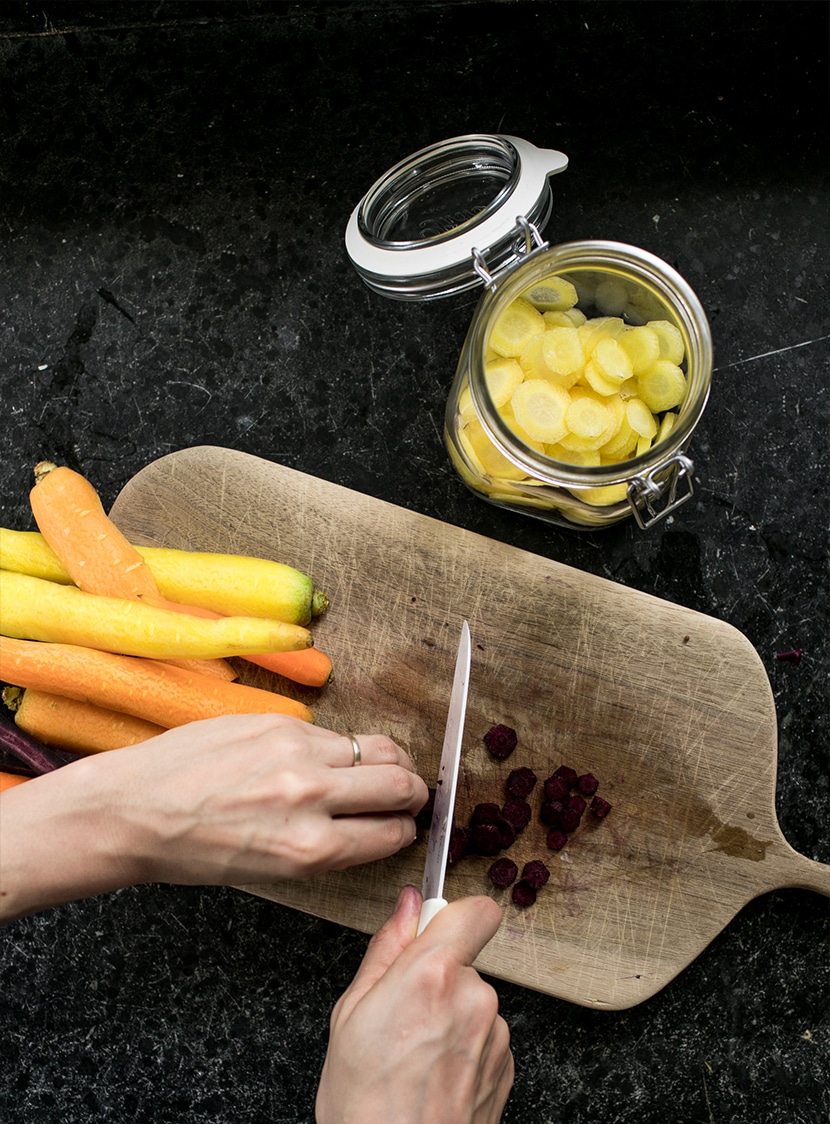 While the vinegar is getting to boiling chop up your carrots. The carrots are really pretty the thinner they are so if you have a mandolin use it! If not do your best. As you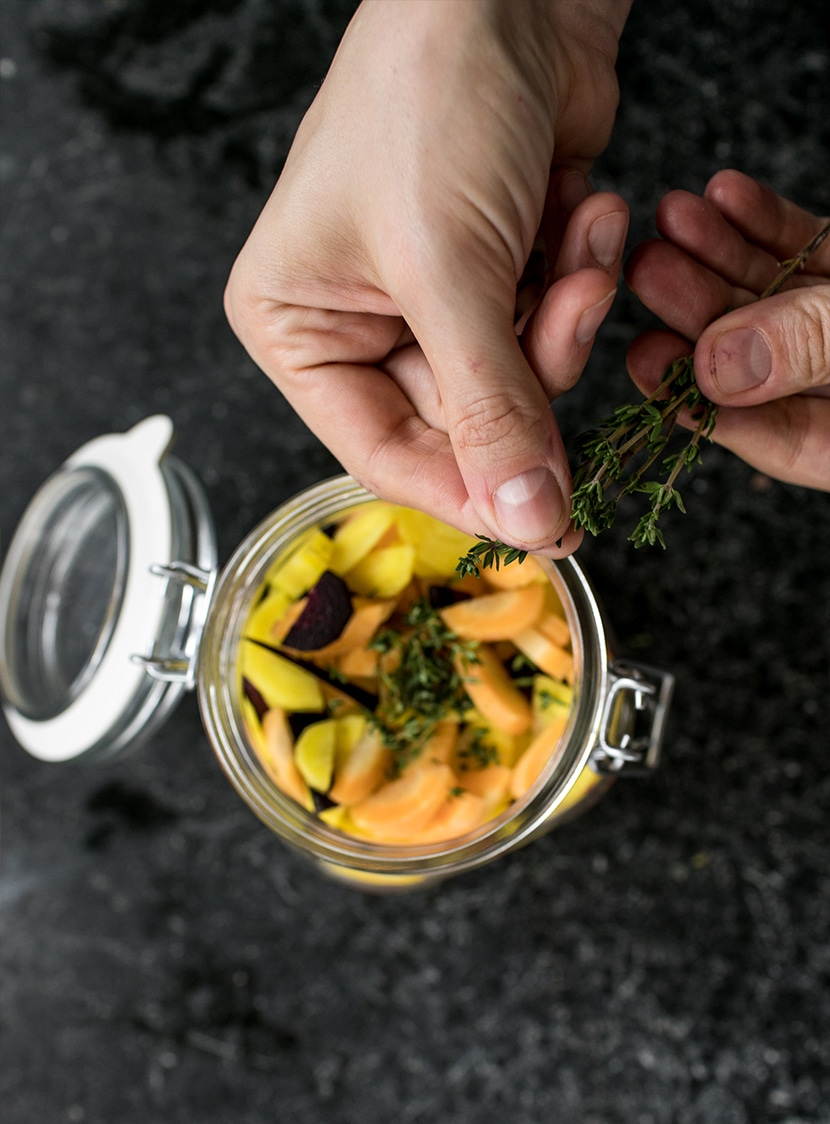 Before adding the boiling vinegar I poured in the 1 cup of water at boiling into the jar. I then added the vinegar and topped it all with a few extra sprigs of fresh thyme.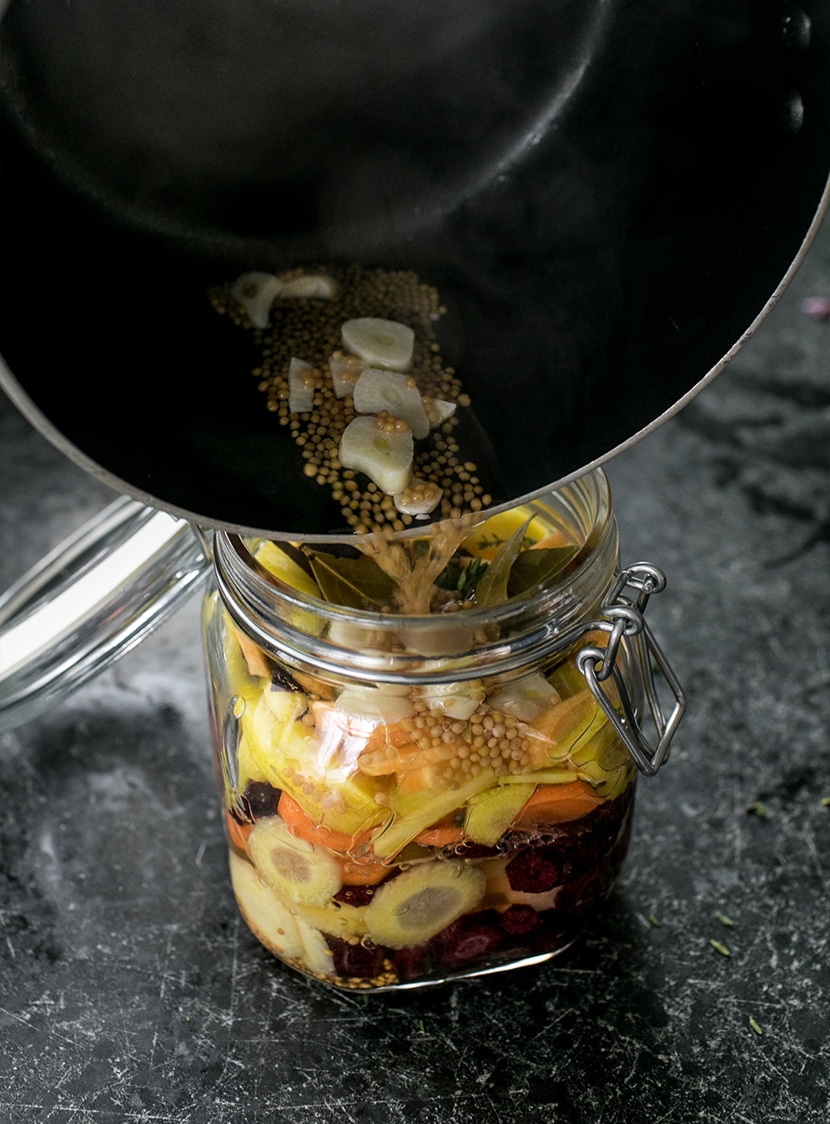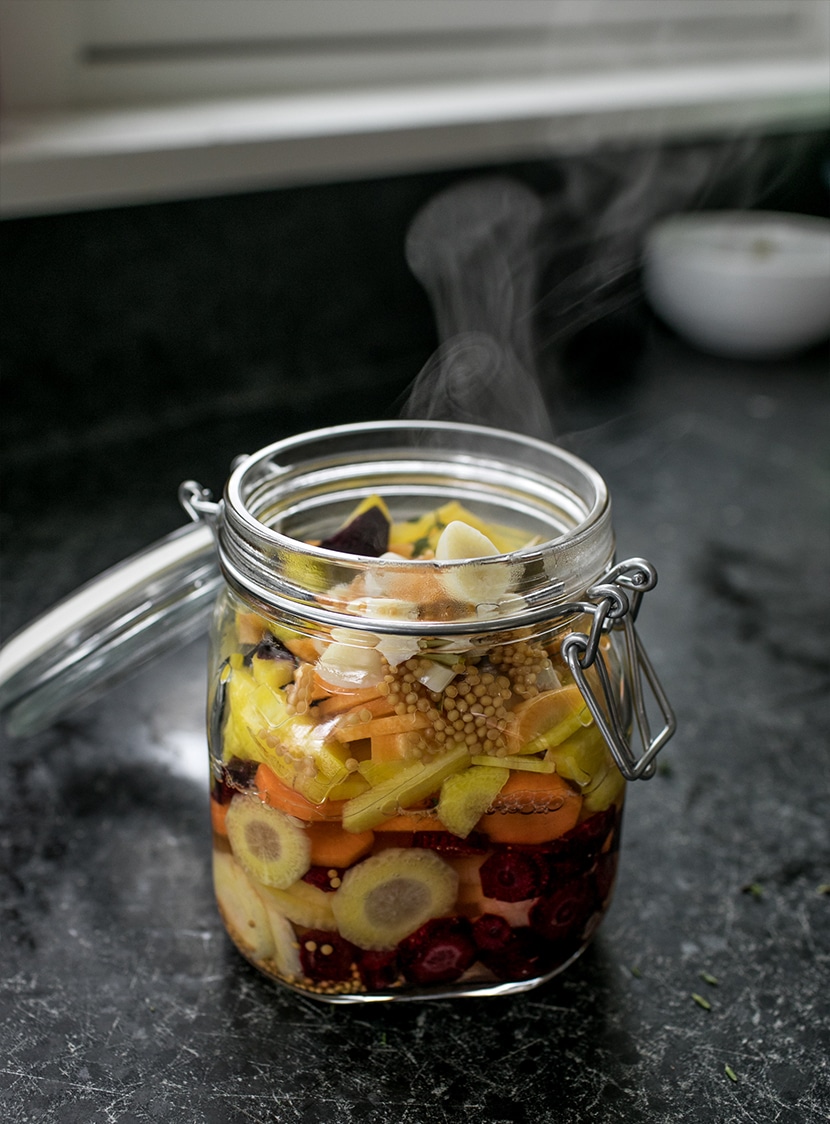 Finally, if you have any additional room in the jar, make sure you add more water just to make sure all the veggies are submerged. This will make them last longer. To finish, I gave it a stir and let it sit before placing in the fridge for storage. It should store for up to 3 weeks.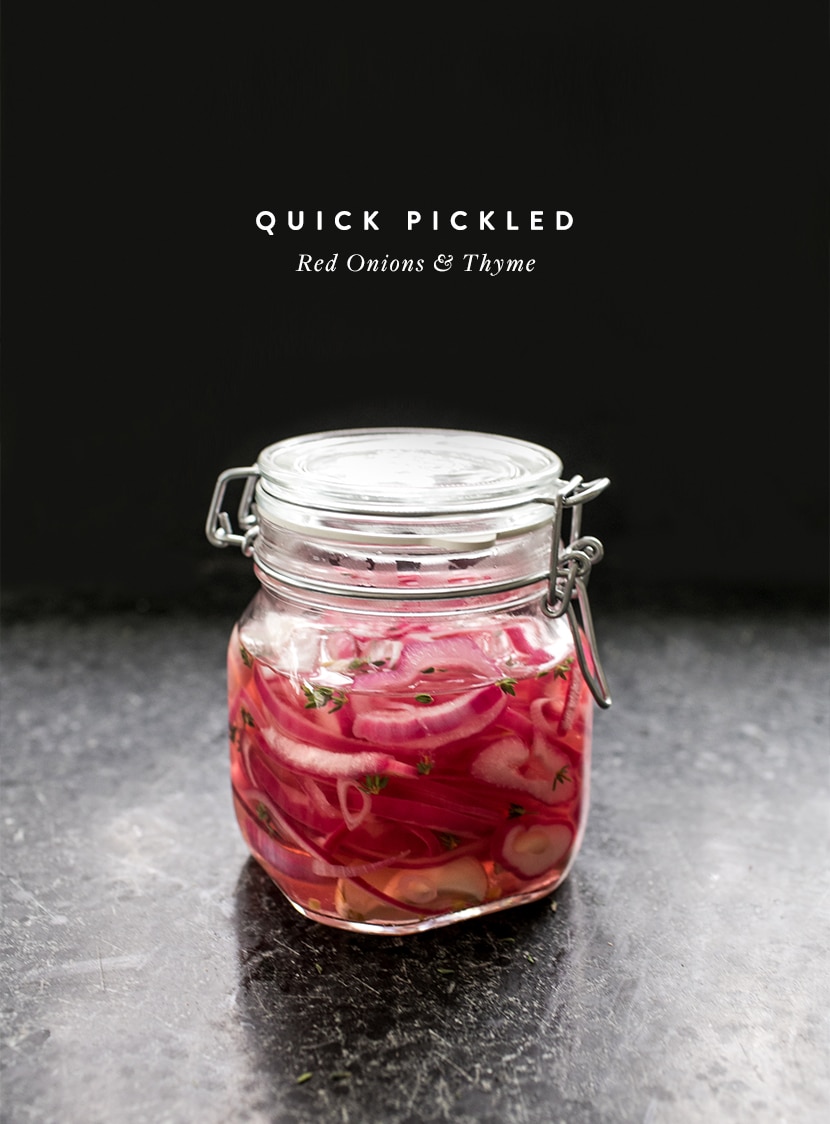 My absolute favorite thing to have on hand for serving pretty dishes are quick pickled red onions. This time of year they look absolutely perfect on anything because of their bright pink color. They look spring-like and fresh on top of …well…EVERYTHING! Mike and I add them to our tacos and the acid to fat mix is perfect. The best part they are the easiest of them all to make.
Ingredients:
A large kettle of boiling water (we just heat up water in our electric kettle)
1 cup of rice vinegar
1 large red onion
1 teaspoon salt
1/4 cup organic sugar
a handful of thyme
1 clove of garlic quartered
Additionally:
1 ice bath (cold water with a glass full or so of ice in it)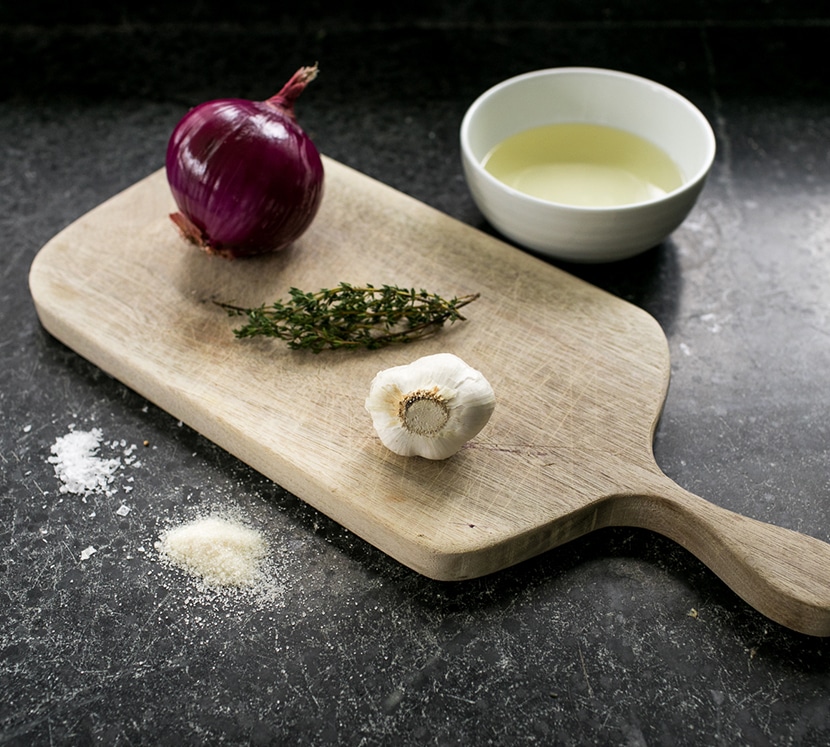 To make these we are going to use a little different method than the other quick pickles above. First, you will want to pour the vinegar, salt, sugar, thyme, and garlic into the jar you will be storing the onions in. Stir the mixture till it dissolves fully and set aside.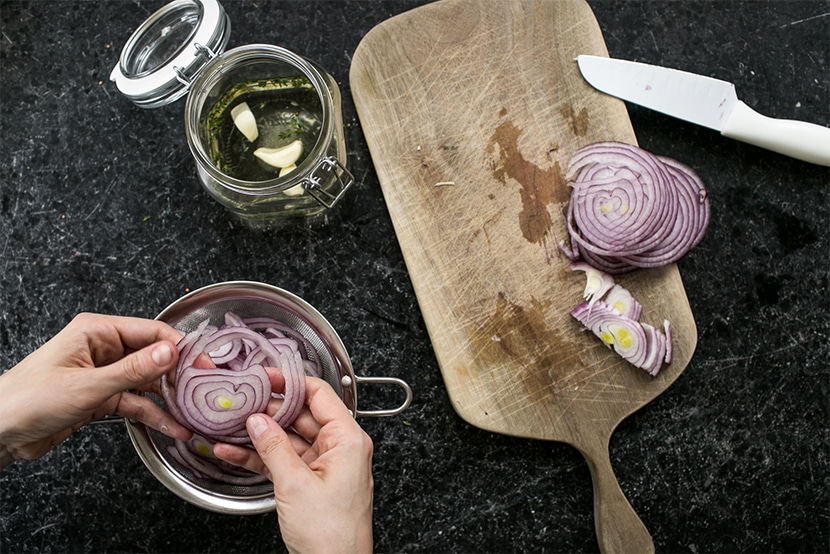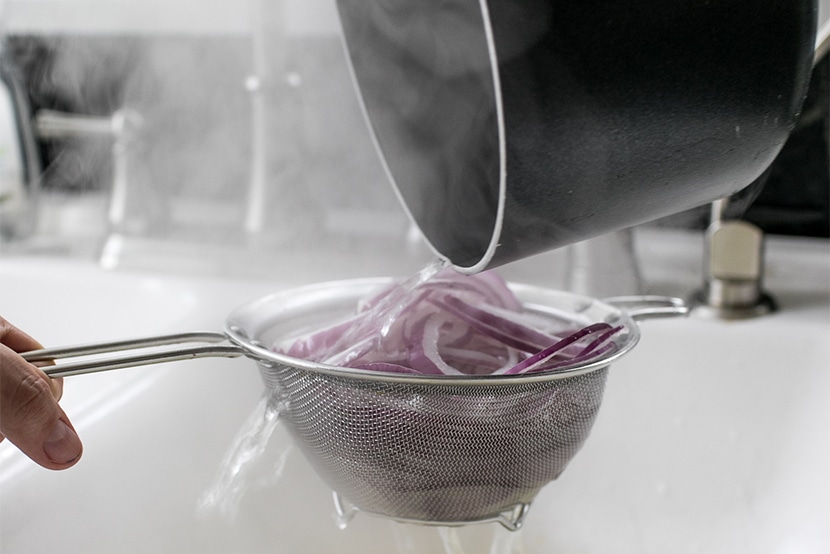 Next, slice your red onion thinly and then separate each layer into a fine mesh strainer. Place the onions over the sink in the strainer and pour the boiling water over them to blanch them. Immediately transfer them to an ice bath. This will help them retain some crispness to them. Once they have cooled and drained add them into your jar.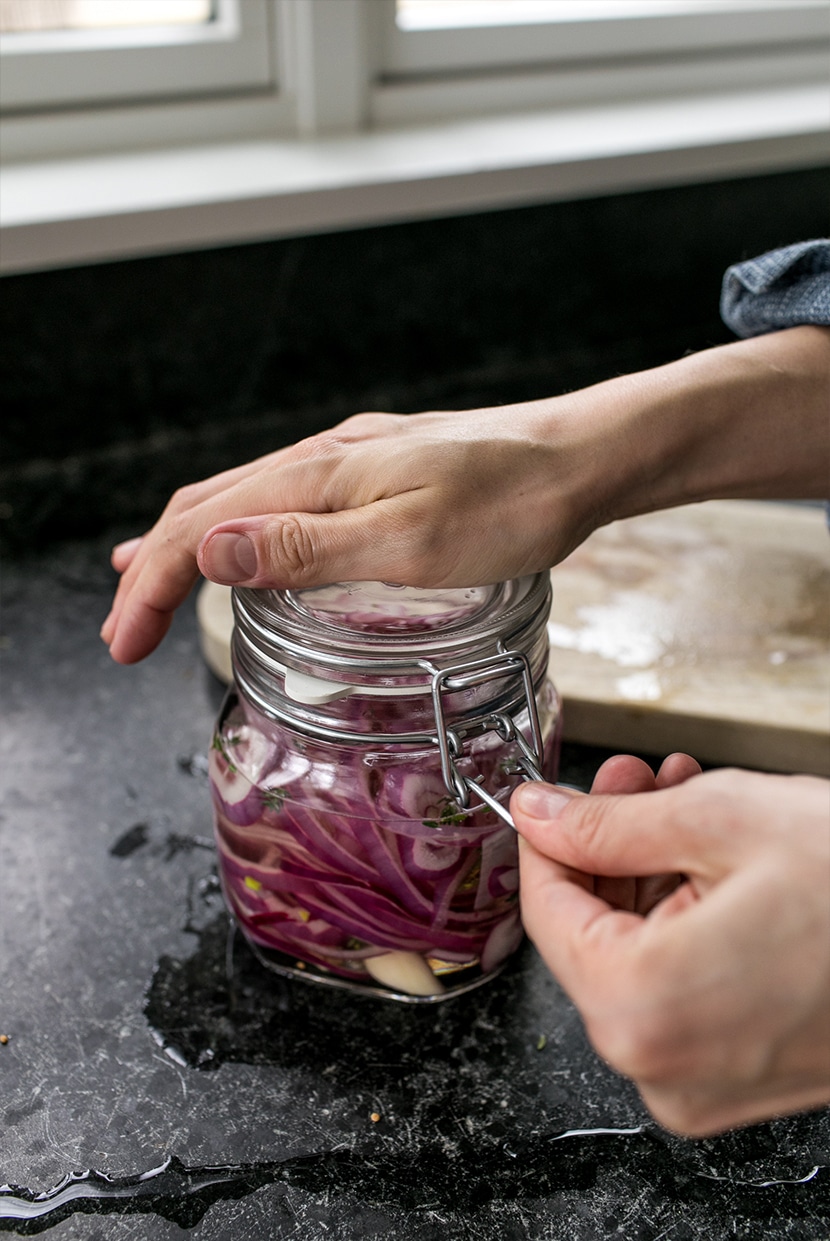 Stir the onions to make sure they are evenly floating in the liquid. They will release some liquid the longer they are in the jar. Once they are cooled, close the lid and place in the fridge to keep up to several weeks, but the sooner you eat them the better and crisper they are.
Have you ever quick pickled? What are some tips that you have or favorite recipes?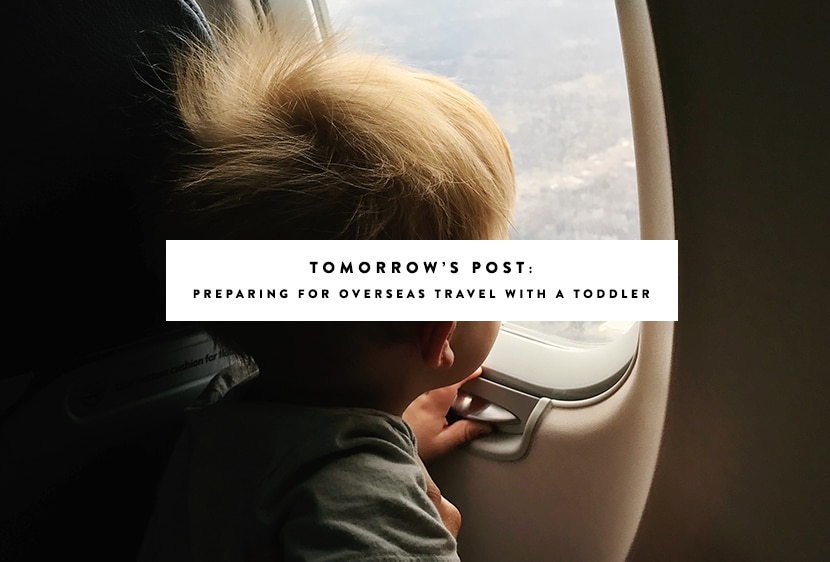 Tomorrow, we are sharing how we are preparing for overseas with a toddler. Catch the full post tomorrow. Make sure to sign up for our emails so you don't miss anything.